This is the Hyundai i30, now in its third generation since 2007 and updated earlier this year. It's described as the Korean company's 'DNA car' and the backbone of its range. But while its badge hails from the far east, the i30 is more a European car. It's designed and built in Europe, and even put in several hundred laps of the Nürburgring during its development. Which goes part way to explain why the hot-hatch version is called the i30N (for Nürburgring, obviously).
The regular i30 is an entirely rational rival to the multitudinous Focus-sized hatchbacks you can buy. Besides a five-door hatchback, it's also available as a wagon and as a Mercedes-Benz CLA-style sedan-cum-coupe called the i30 Fastback.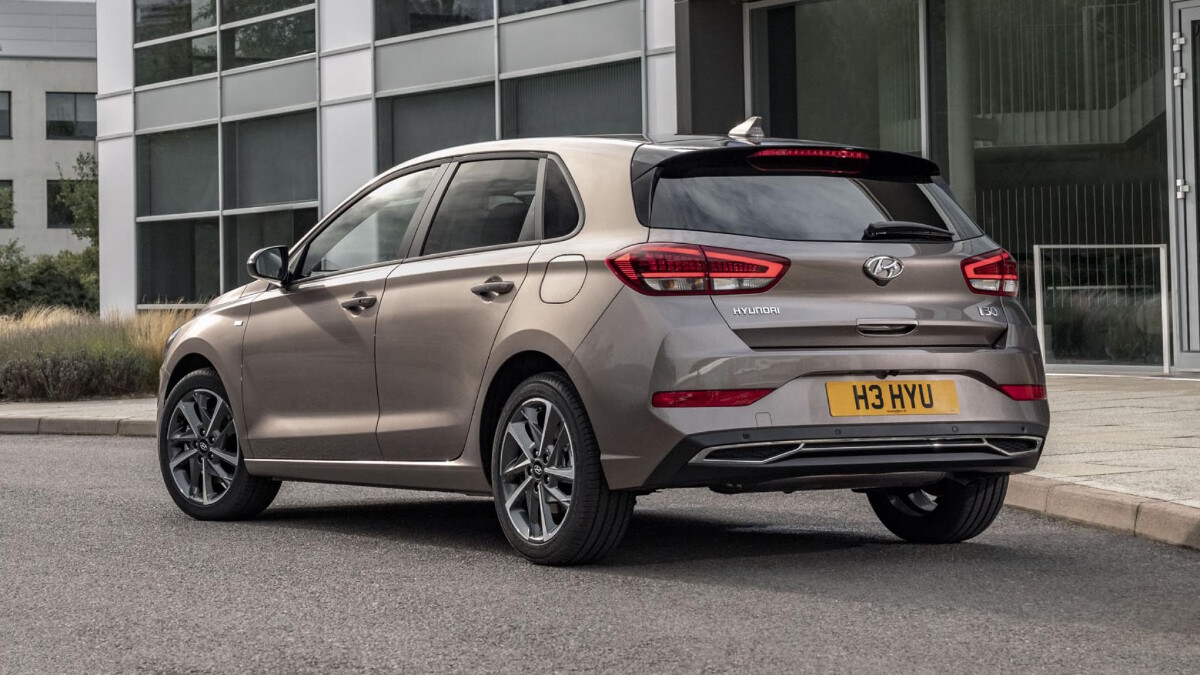 Not including the i30N hot hatch (its review is hidden behind these blue words), there are three engines to choose from. All of them are turbocharged and, since the i30's most recent facelift, have a 48V mild-hybrid system. The 1.6-liter four-cylinder diesel offers up 134hp and almost 25.5km/L, but most people will rightly choose the 118hp 1.0-liter three-cylinder gasoline instead. The sporty-looking i30 N Line—all the looks of the i30N, but none of the performance—packs a 1.5-liter four-cylinder gasoline with 158hp. All engines are available with either a six-speed manual or a seven-speed dual-clutch gearbox.
ADVERTISEMENT - CONTINUE READING BELOW ↓
Besides updated engines and revised interior and exterior styling, the 2020 facelift adds new safety tech and infotainment. Among other things, the latest version of Hyundai's 'SmartSense' suite of safety systems helps keep the i30 centered in its lane, can slam on the anchors if it thinks you're going to drive or reverse into something, and bongs if you don't notice when the car ahead of you at the lights sets off.
On the road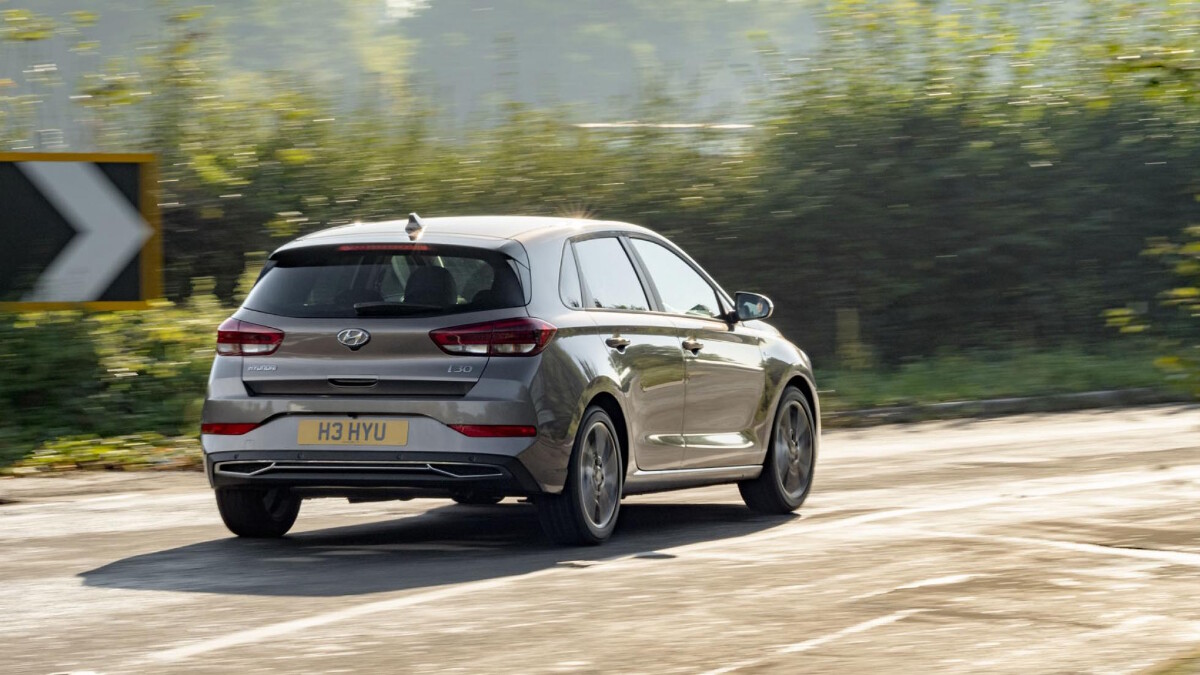 The i30 is as refined and effortless to drive as you'd wish a car like this to be. It makes light work of any road, no matter how fast or challenging.
If you're reading between the lines and concluding that's slightly faint praise, you'd be right. The i30 is also a bit charmless to drive, and you're rarely compelled to dig beneath its smooth surface. When you do, you find a car with plenty of grip, but few rewards. The i30 N Line gets different steering and suspension to try and make it feel sportier. And while it's more fun than the standard car, it's still not as enjoyable as it could be.
But that's fine. If you're in the market for something genuinely fun to drive, buy a Ford Focus or a Mazda 3. If you want something that's uncommonly refined, the i30 might just fit the bill. We haven't tried the diesel yet, but both the gasolines are quiet and civilized at a cruise.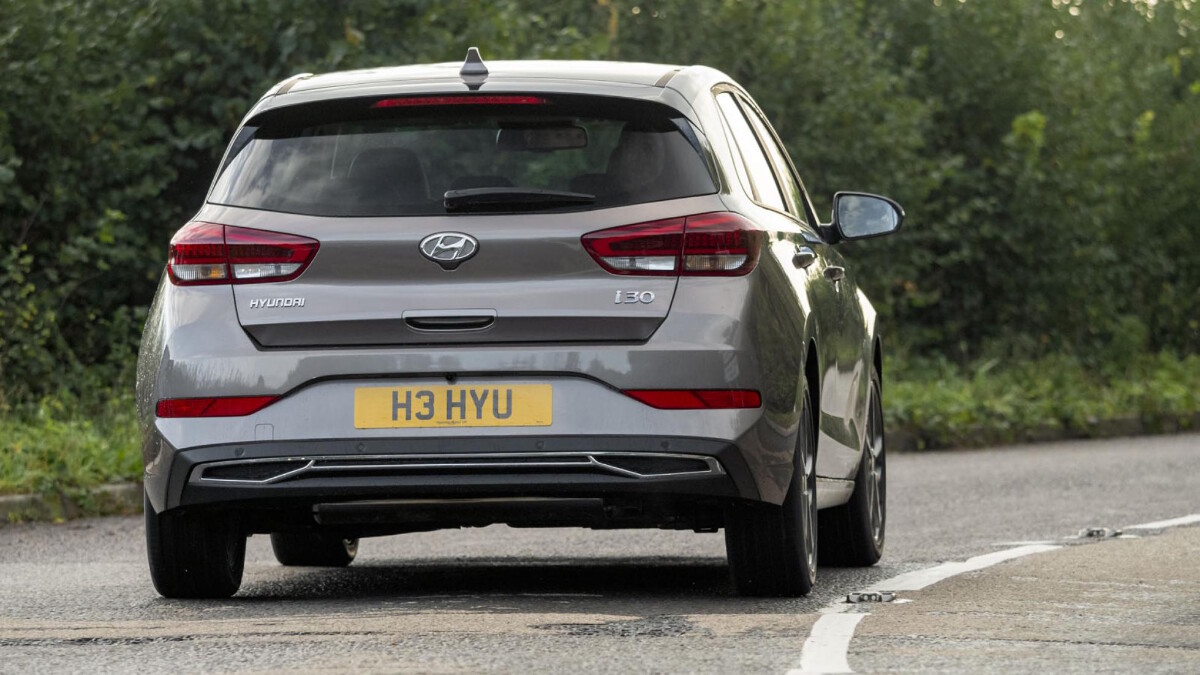 Our preference is the 1.0-liter, with its characteristic but well-supressed three-cylinder thrum. It's got enough power for the day-to-day and is pretty economical, thanks in part to the mild-hybrid system and the clever six-speed 'Intelligent Manual Transmission,' which can decouple the engine from the transmission when you're coasting to save fuel. Usually, this kind of tech is only offered on cars with automatic gearboxes. It's very clever in principle, and smooth and unobtrusive in practice, even if the clutch pedal never really feels like it's connected to anything. Setting off smoothly and swiftly takes a bit of practice. Auto rev-matching downshifts in Sport mode are a nice touch.
ADVERTISEMENT - CONTINUE READING BELOW ↓
As mentioned, the 1.5-liter gasoline is only available in conjunction with the N Line trim. It's a quiet and relatively refined engine, even at high revs. Doesn't sound awful, either. Performance is adequate, nothing more. We tried this one with the seven-speed auto—gear changes are smooth and swift, but like a lot of autos nowadays, it's hesitant off the mark (especially frustrating at busy junctions and roundabouts), eager to shift up to higher gears, and a bit reluctant to kick down unless you bury the throttle in the bulkhead.
Of course, our actual preference is the i30N. Forget 'charmless' and 'effortless'—here's a car you'll relish grabbing by the scruff of its neck and having an absolute riot in. Make no mistake that Hyundai's first proper hot hatch is among the best in class. Its sense of fun is night-and-day different to the unfailingly sensible car it's based on.
On the inside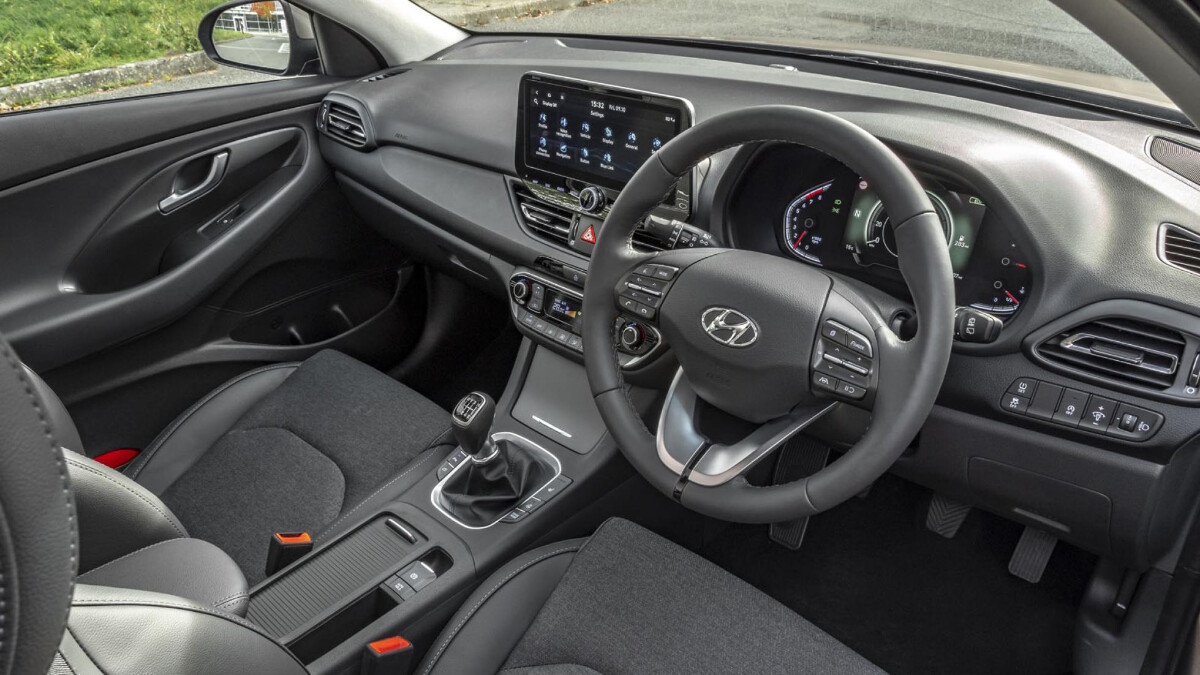 Hyundai is good at ergonomics, and the dashboard of the i30 is laid out with the rationality that permeates through the whole car. Ergo, it's also slightly plain, even with the "more refined and modern air vents" brought by 2020's update.
Some of the materials feel a bit budget, but on the whole, everything feels well-screwed, and this is a cabin that's very comfortable to sit. While the engines are almost inaudible at a 110kph cruise, there's a bit of wind and road noise, but it's among the best cars in class for keeping such hubbub at bay.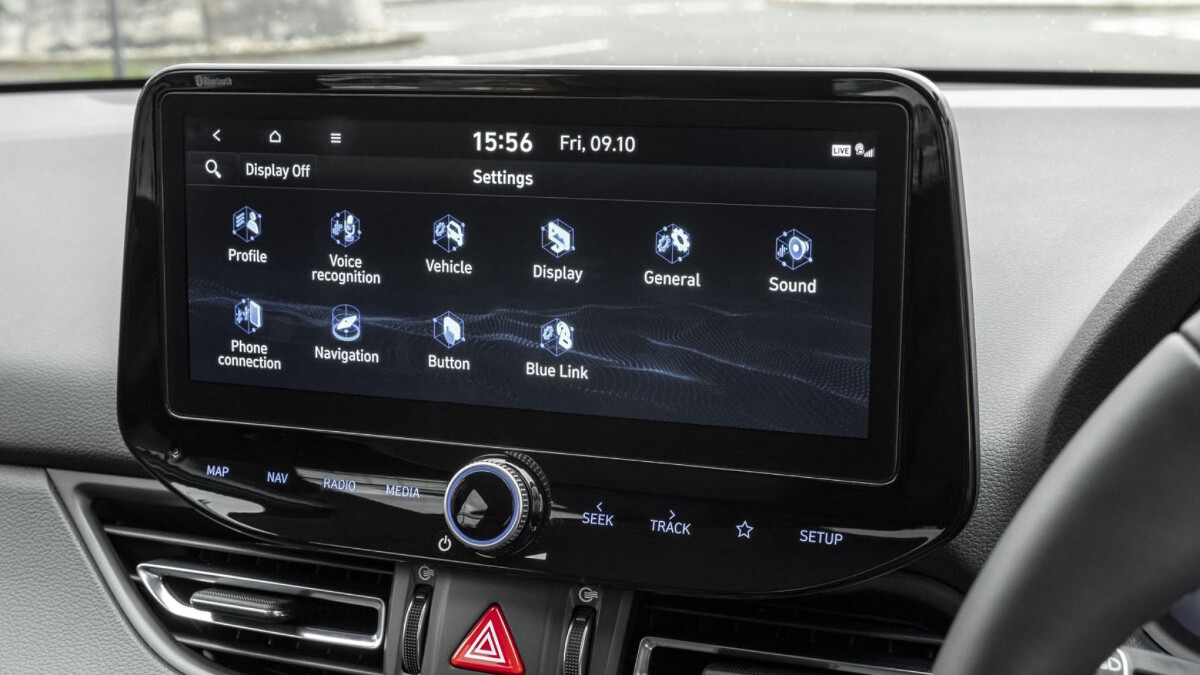 The top-spec 10.25-inch infotainment system gets a thoughtful user interface and crisp graphics. There's Apple CarPlay and Android Auto available, and you can wirelessly charge your phone, too. It's hooked up to a seven-inch display in the instrument cluster, flanked by a physical rev counter and fuel/temperature gauge. But this is not a full-on Audi-style 'Virtual Cockpit' and it's not very configurable.
ADVERTISEMENT - CONTINUE READING BELOW ↓
Spend decent money on the 'Premium' spec and you get lots of grownup stuff inside: heated seats and steering wheel, a many-way-adjustable driver seat, and so on. When it comes to feeling like a premium made-for-Europe compact, though, the i30 is not as successful as the Volkswagen Golf.
Final thoughts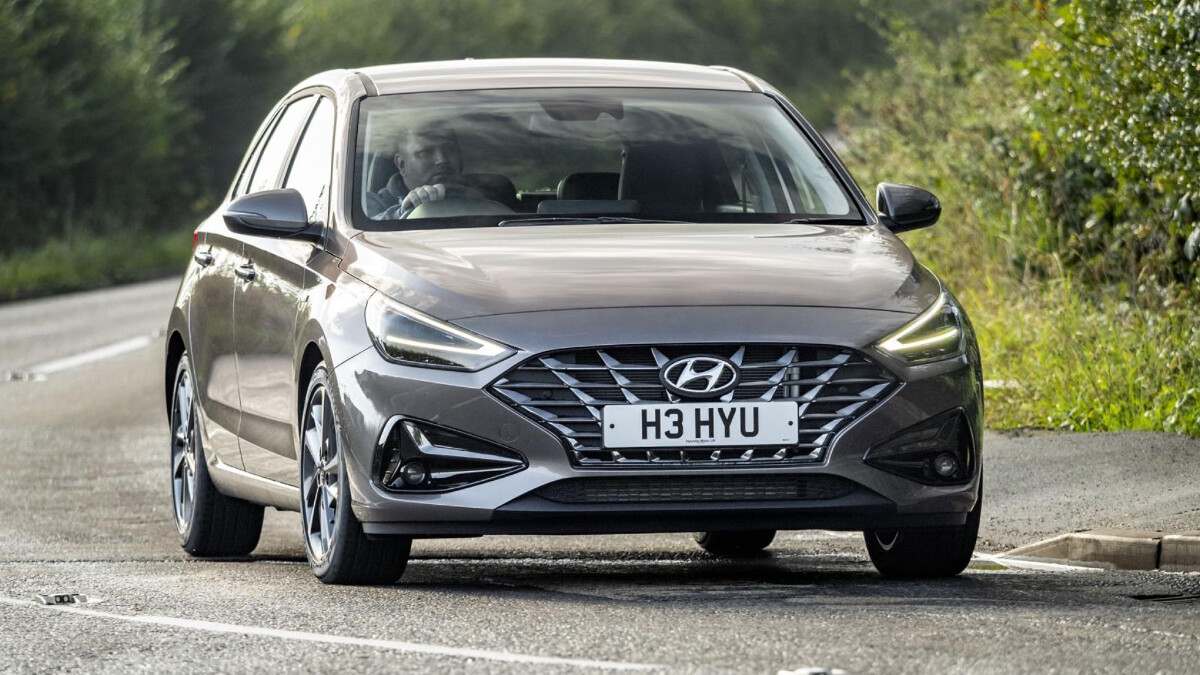 Want a hatchback that's simple to drive and cheap to run, and comes with a nice chunky warranty? The updated Hyundai i30 should fall right into your crosshairs. It's a sensible and rational rival to the class establishment, but then it's priced right against them, too.
If you want an emotional connection from your car, or a driving experience that does more than cosset you and keep you comfortable, we'd suggest looking elsewhere. The regular i30 isn't a car that'll put an improbable smile upon your face.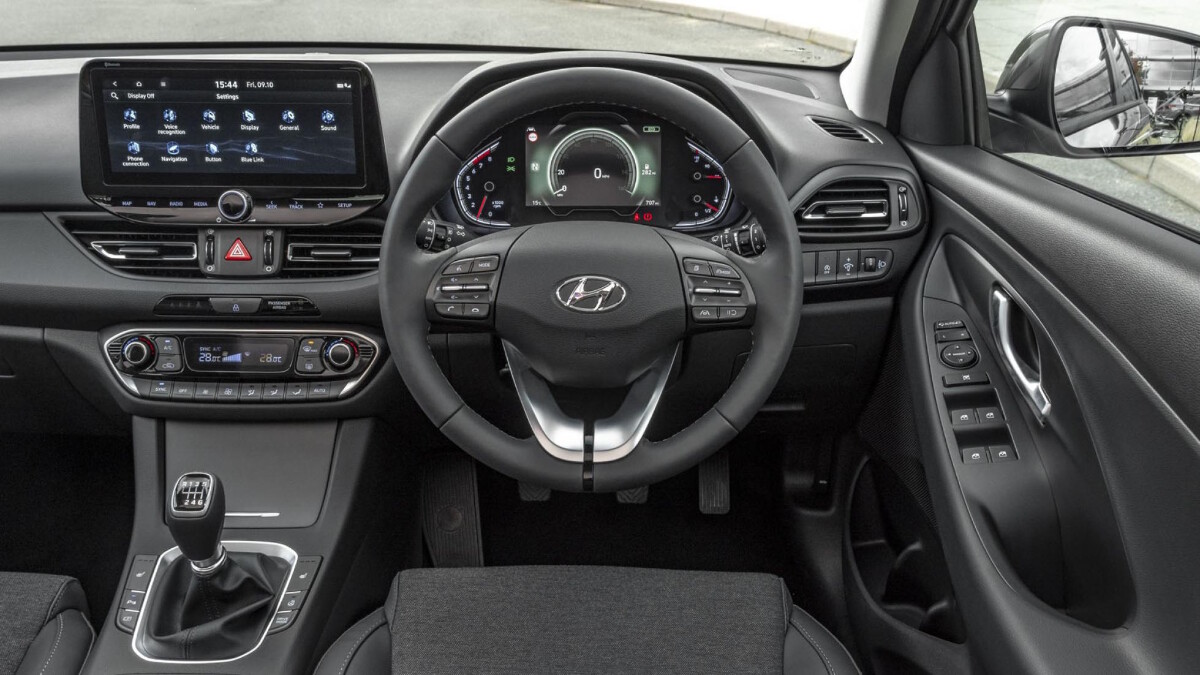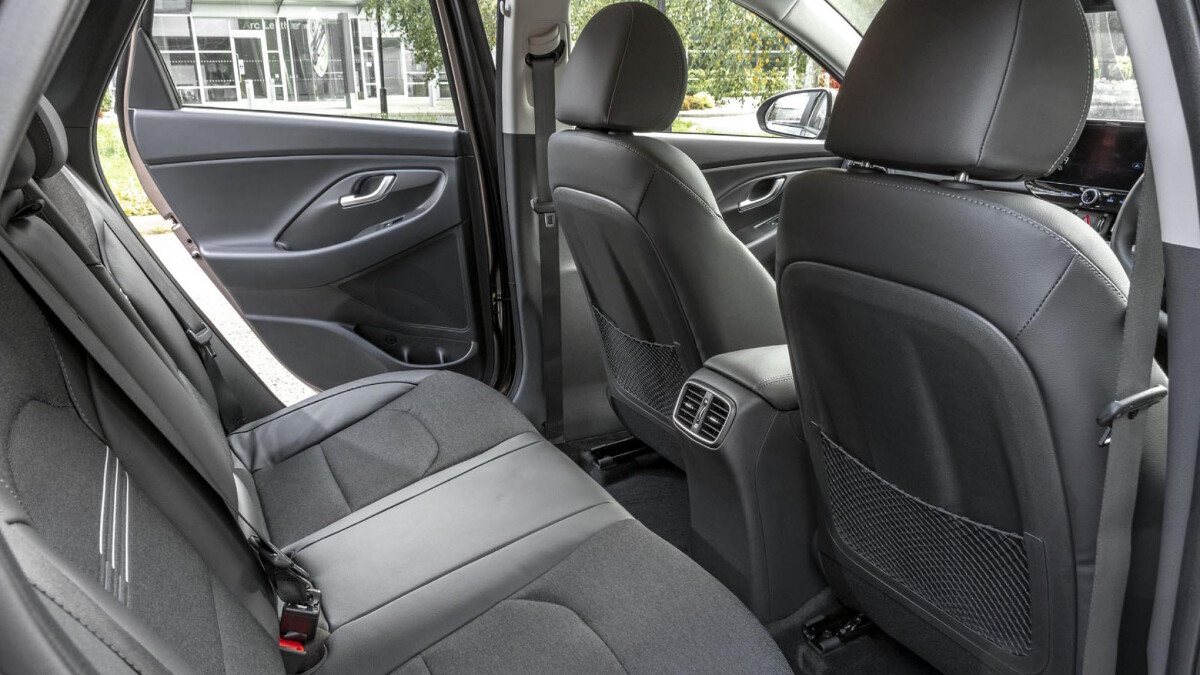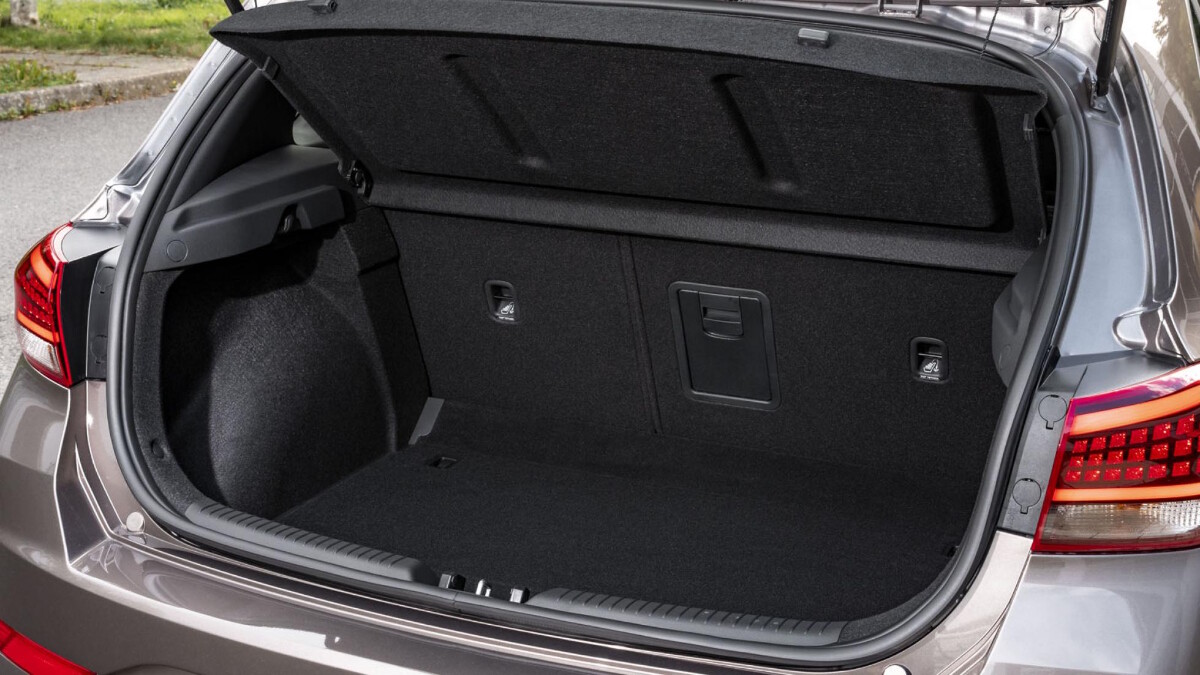 ADVERTISEMENT - CONTINUE READING BELOW ↓
NOTE: This article first appeared on TopGear.com. Minor edits have been made.