I've not seen an F-Type in that color before...
It's Sorrento Yellow, and doesn't it look great? The ray of sunshine we all need right now. Mind, it should be when it costs £4,500 (P281,200)—or a whopping £7,000 (P437,425) if you want it matte. Enough to tip this F-Type R's price comfortably over the £100,000 (P6.25 million) mark. It starts at a whisker over £97,000 (P6.06 million), making it a whole hot hatchback pricier than the next F-Type down, the P450, which is also V8-powered.
So, how does it justify the price premium?
With another 125hp and two more driven wheels. The R is now all-wheel-drive only—perhaps for the best given how frisky the earliest V8 F-Types were—and it's gained the 567hp tune of supercharged 5.0-liter that was found in the old F-Type SVR. Which means it tops Jaguar's new-for-2020 sports car range, with a Special Vehicle Operations version not confirmed and likely some way off.
This is the hard-core one, then?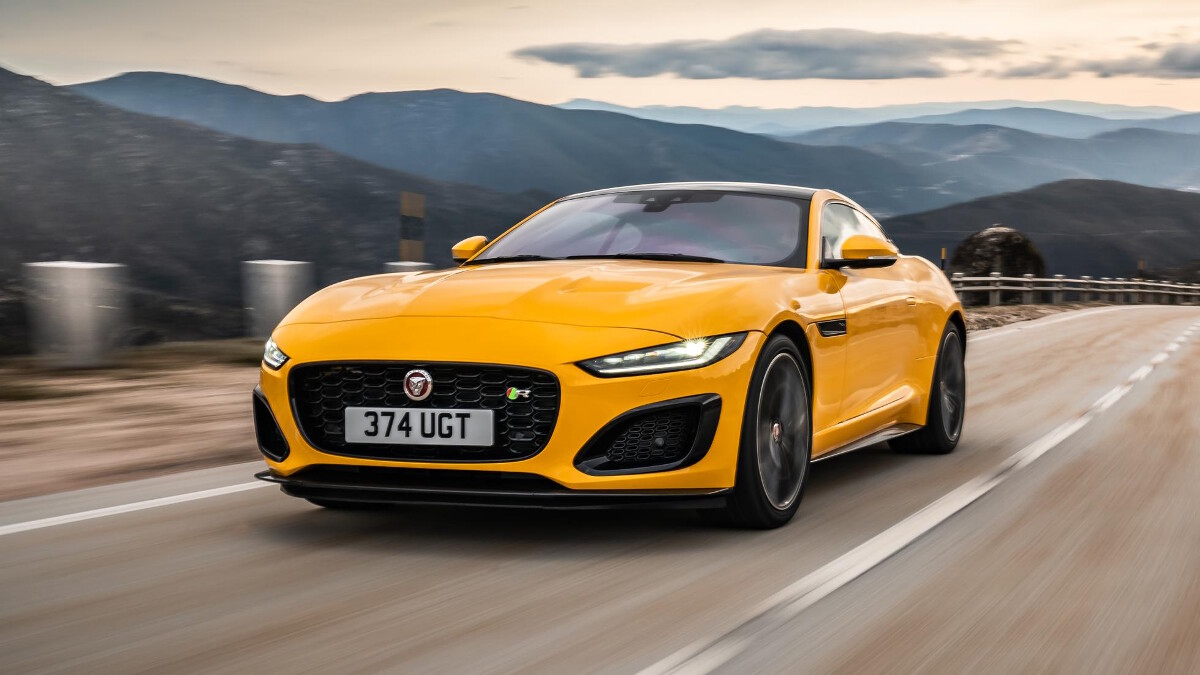 ADVERTISEMENT - CONTINUE READING BELOW ↓
Um, not quite. On the surface, the F-Type has changed little, slender new headlights aside. Its shape is identical, its dimensions are no different, and its interior has gained little beside new digital dials and a more usable media system.
It's under the skin where the big stuff has happened. The SVR may have been a 322kph F-Type, but it wasn't the least bit unhinged. Unless you turned off the electronic nannies and gave it a bootful. It felt more like a GT car with a savage soundtrack, and so with its engine tune and suspension setup filtered down to the rejigged F-Type R, that, too, becomes a mature, grown-up thing. Especially given that the SVR's barely legal Inconel and titanium sports exhaust hasn't made the leap over. Probably for the best, if you value being able to enjoy a performance car without alerting the entire neighborhood.
Sweet to drive?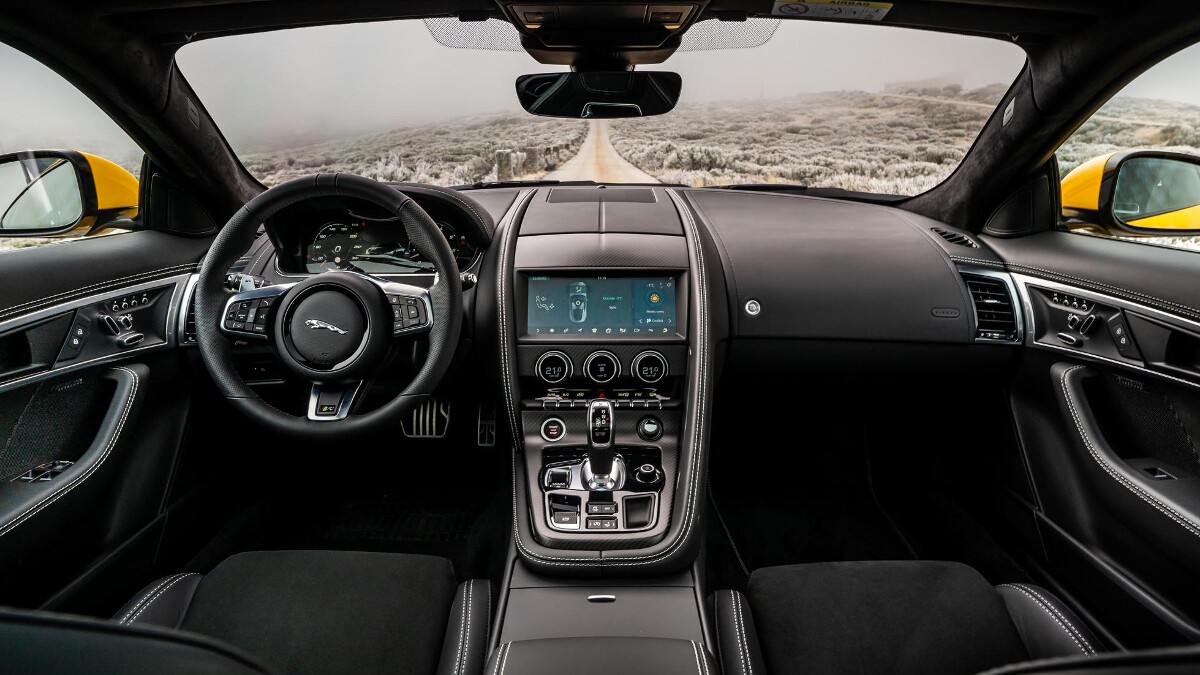 ADVERTISEMENT - CONTINUE READING BELOW ↓
Recommended Videos
The steering is nicer than it's ever been on an F-Type—still a long way off what Porsche manages in terms of actual communication, but its responses are sharp and intuitive—and the suspension is properly compliant for a car with such a savage turn of pace.
Yup, with the help of its standard AWD, this is a quick old thing. Its 0-100kph time is 3.7sec—formerly the reserve of bona fide supercars—and its top speed limited to 300kph. Your only transmission option is a rather splendid eight-speed paddle-shift auto.
This feels like a completely different car to those early V8 Fs, road-narrowing girth aside. It exhibits placid manners when you're just mooching about the place, but gives you plentiful mischief should you slacken the electronics to their supremely judged halfway mode and go looking for fun. Allied with Jag's rear-biased AWD, they cast a joyously flexible safety net beneath you.
Can it possibly be worth the asking price?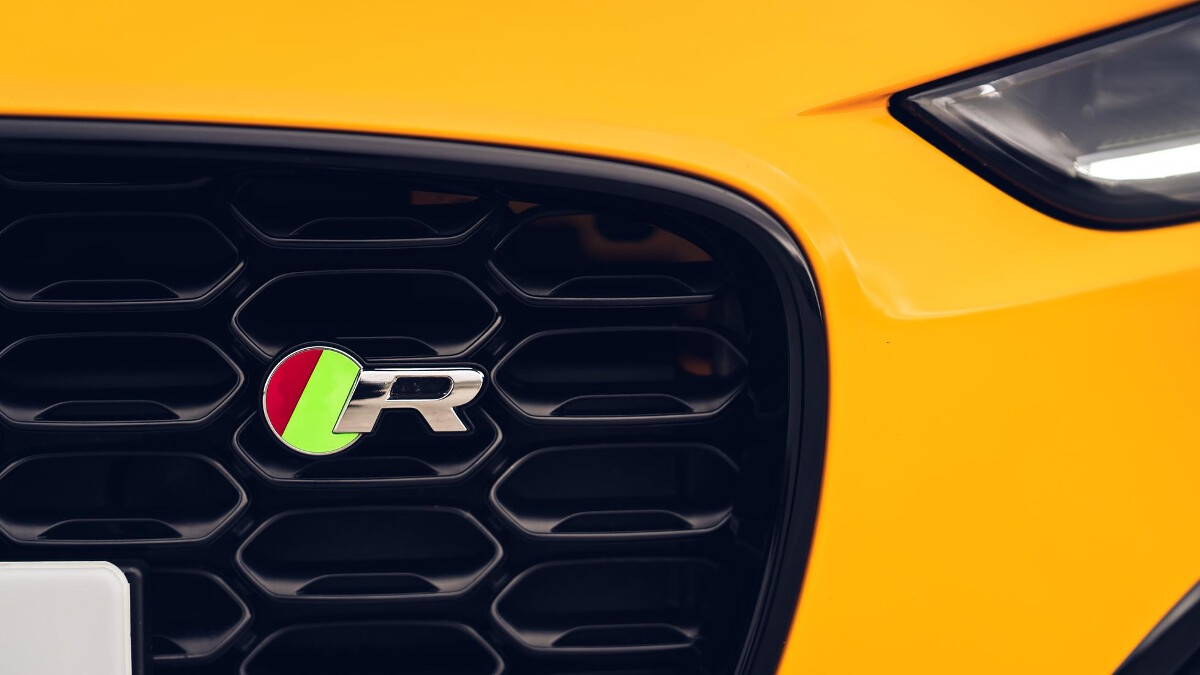 ADVERTISEMENT - CONTINUE READING BELOW ↓
It's £27,000 (P1.69 million) more than the also-excellent F-Type P450, which is a lot given the extra power is basically superfluous on the road. But look at it from another angle and you've basically got a politer version of the old SVR for a lot less money.
You get everything you need as standard, too. Unlike pretty much all of its rivals, Jaguar has pre-ticked all the best boxes: selectable chassis modes and the biggest infotainment on every R, with carbon-ceramic brakes the only big option—one we'd probably skip if you never venture on track days. And you'd be buying a GT3 if you did.
Every other option revolves around wheel and leather choices, or whether you want blind-spot monitoring and self-parking. You'd never call the R cheap, but given the previous range-topping F cost another 20% still, you could argue it represents value.
Will there ever be a rowdier one?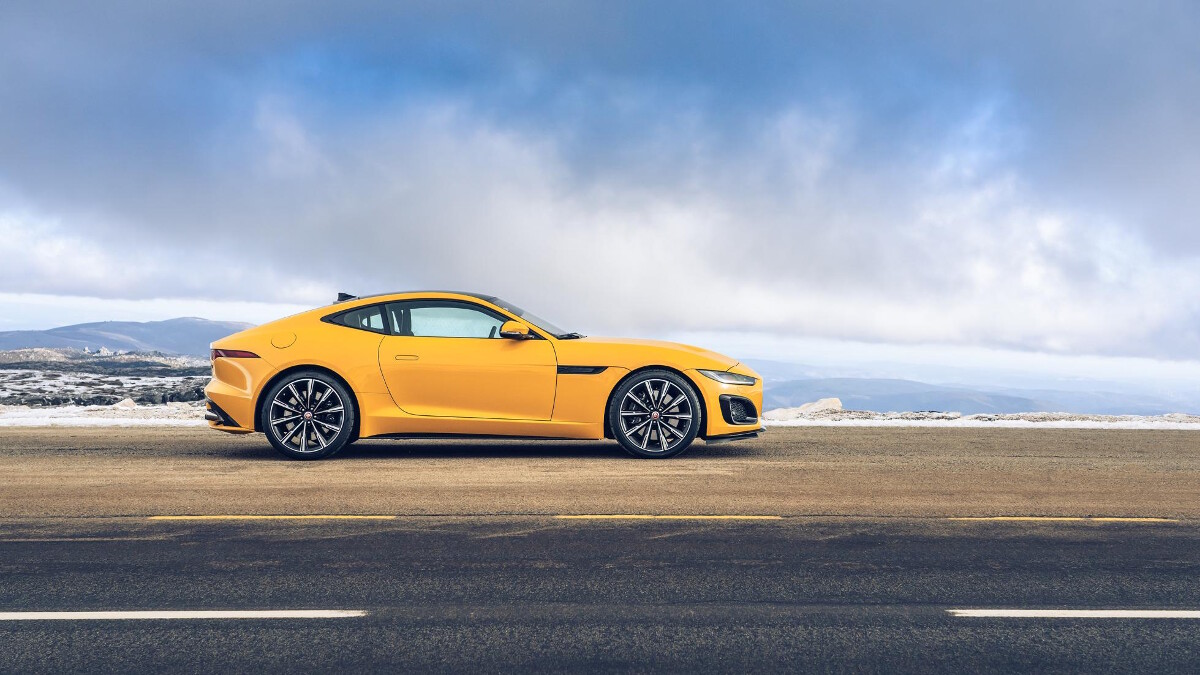 "SVO are continually committed to amplifying performance attributes and bringing more SV vehicles to market in the future," reads the official company line. Our fingers are firmly crossed for a wackadoodle Project 9, which is more usable than the old Project 7 speedster, but wilder and more risqué than the surprisingly well-mannered SVR.
For now, this R puts up a surprisingly strong fight against a 911 Carrera S, a BMW M8, or an Aston Martin Vantage. With this 2020 update so subtle, Jag's sports car can't help but feel like it lags behind them technologically, not least because of its shortage of active safety systems or chintzy head-up display. But when it comes to character, the F-Type still possesses the stuff in spades.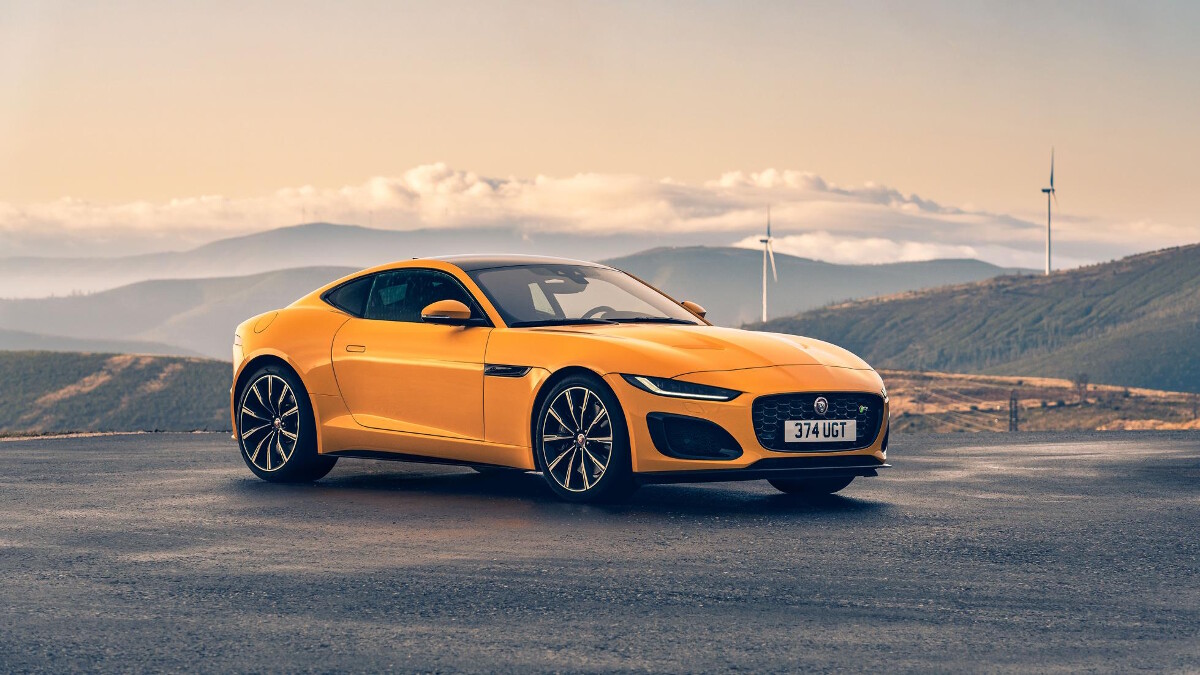 ADVERTISEMENT - CONTINUE READING BELOW ↓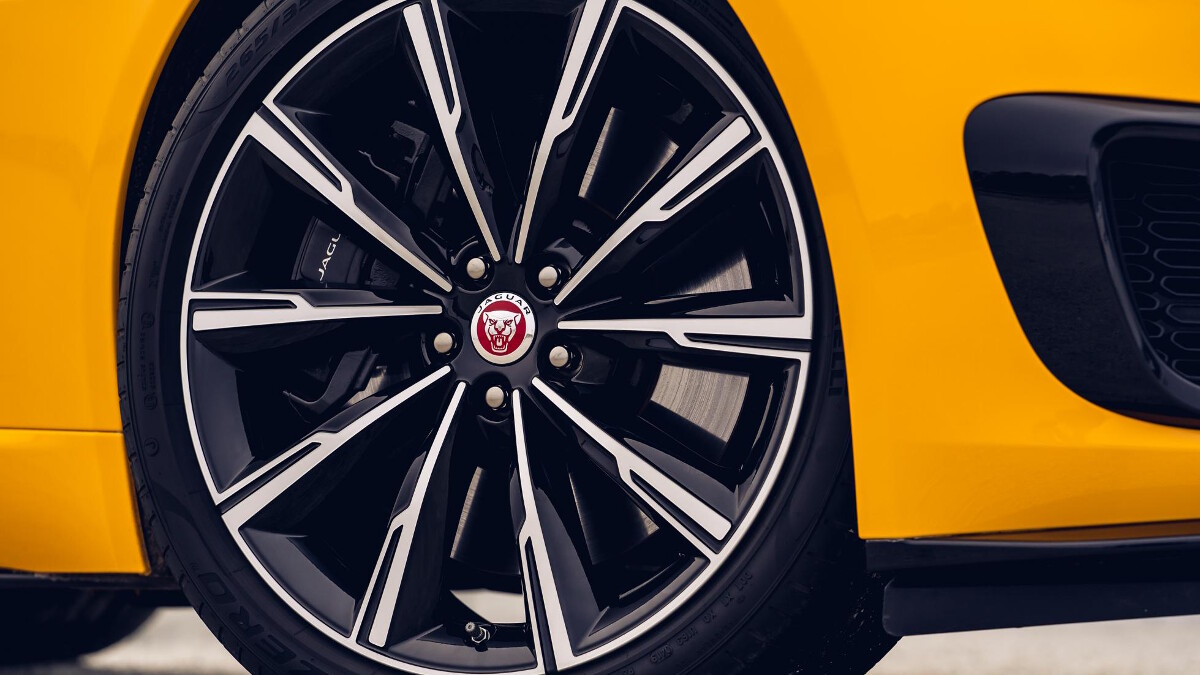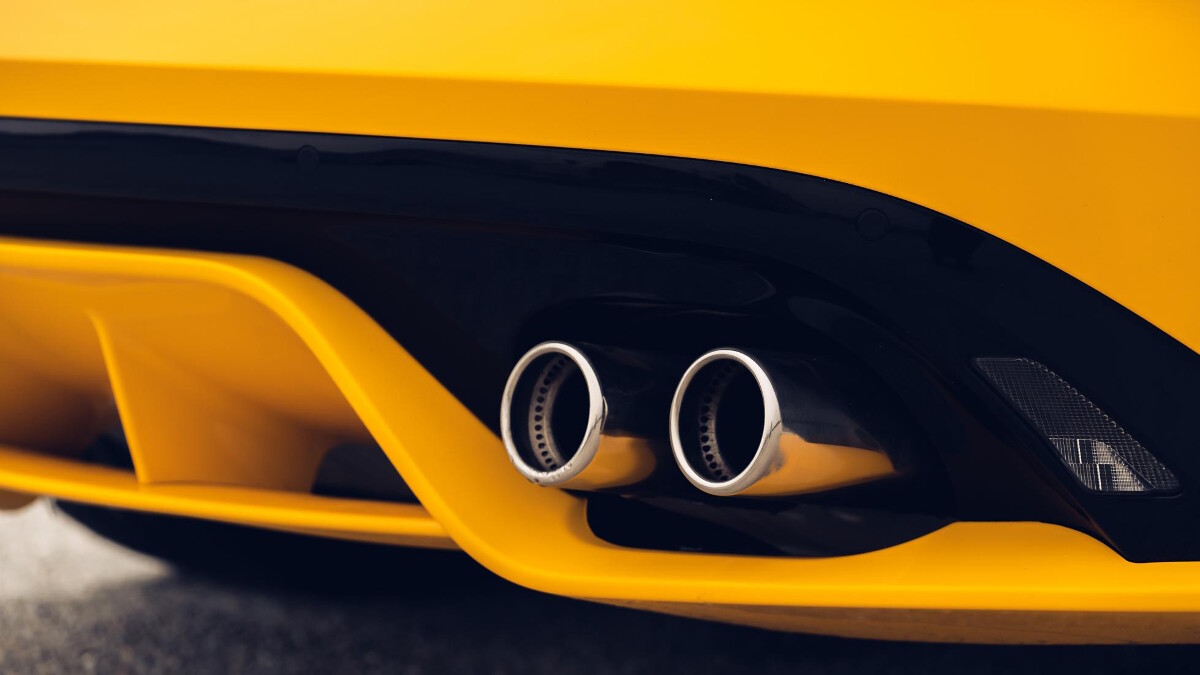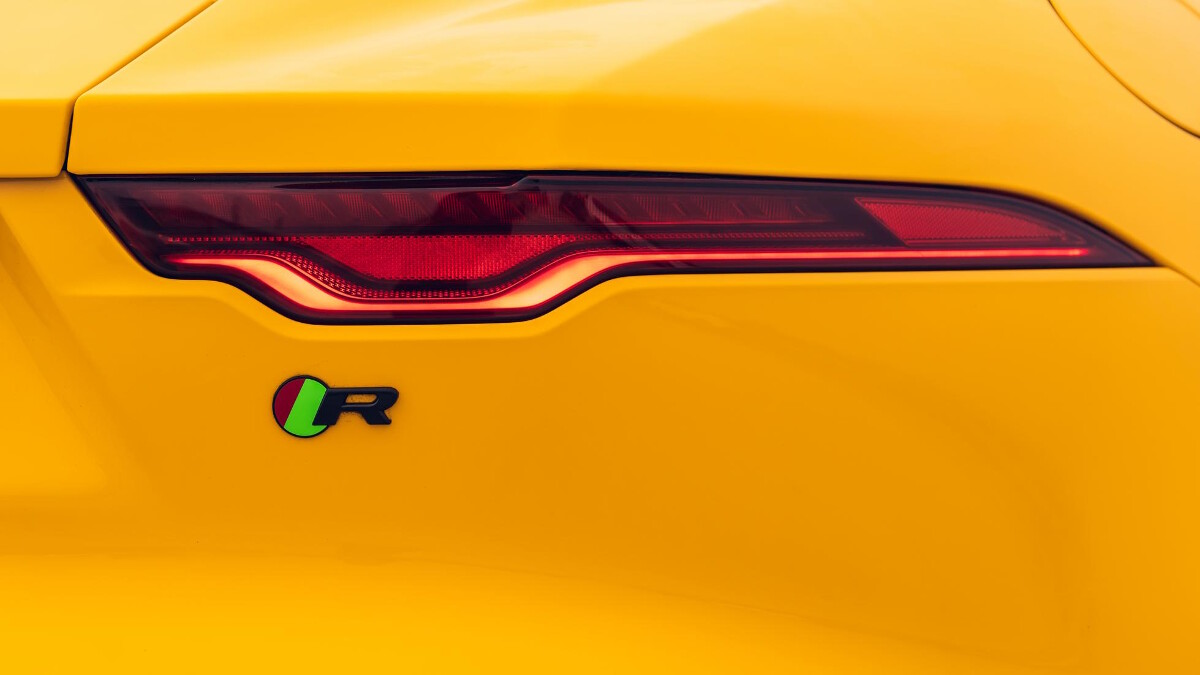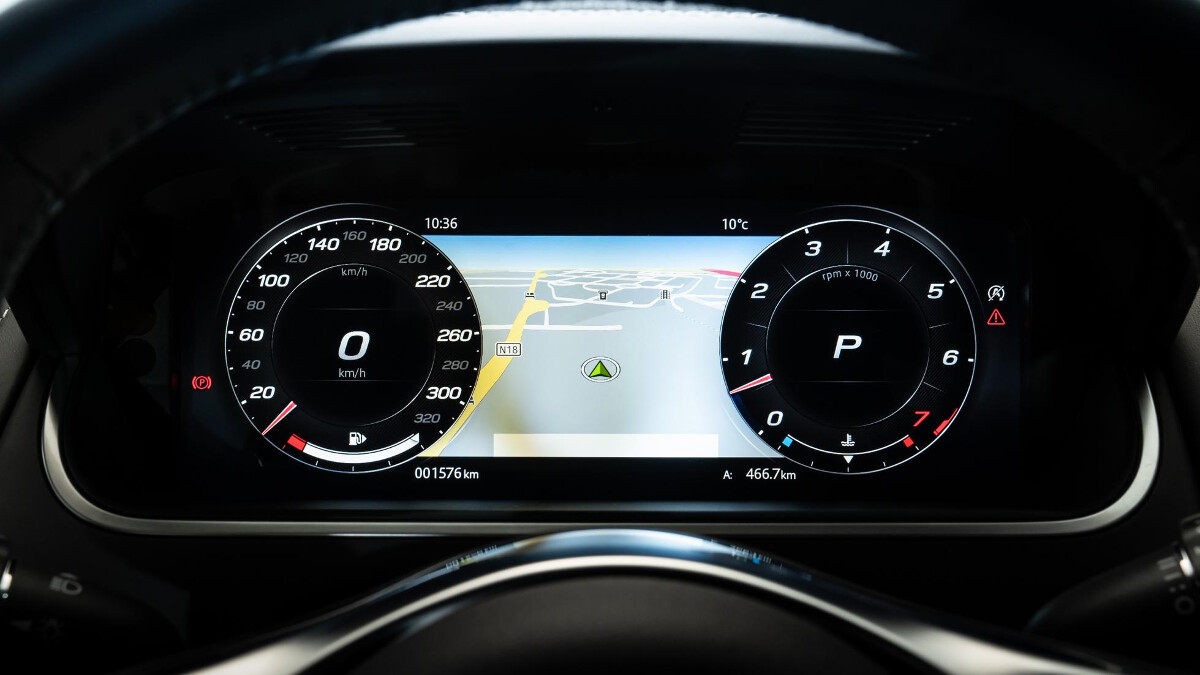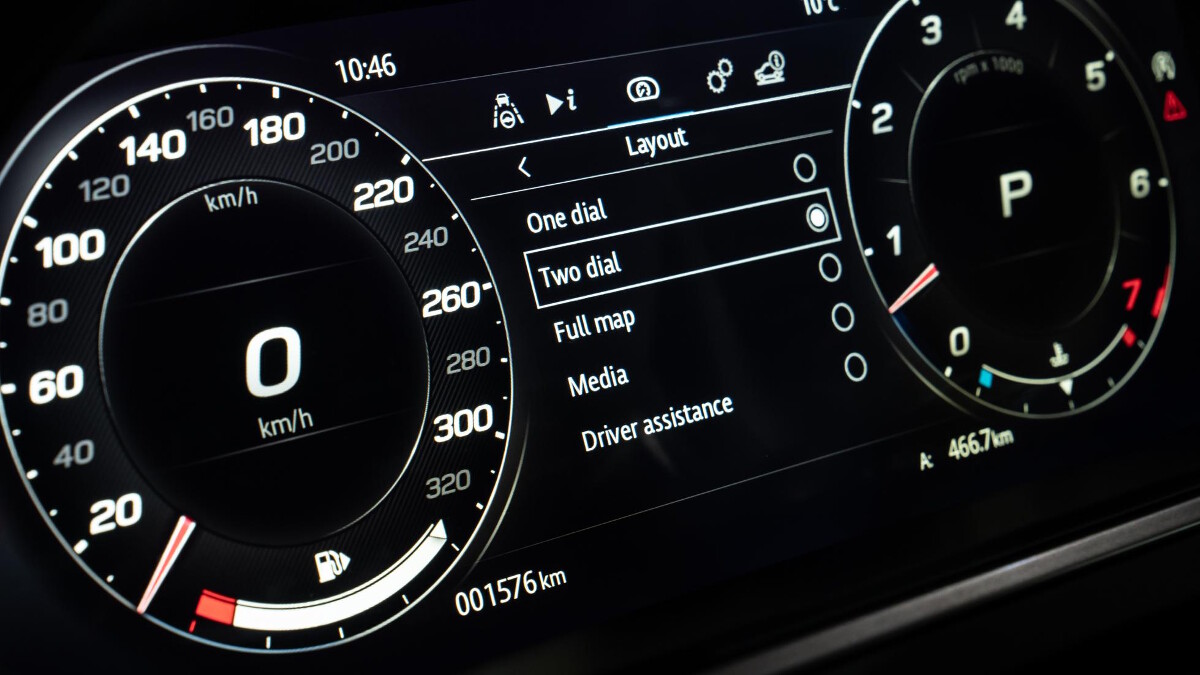 ADVERTISEMENT - CONTINUE READING BELOW ↓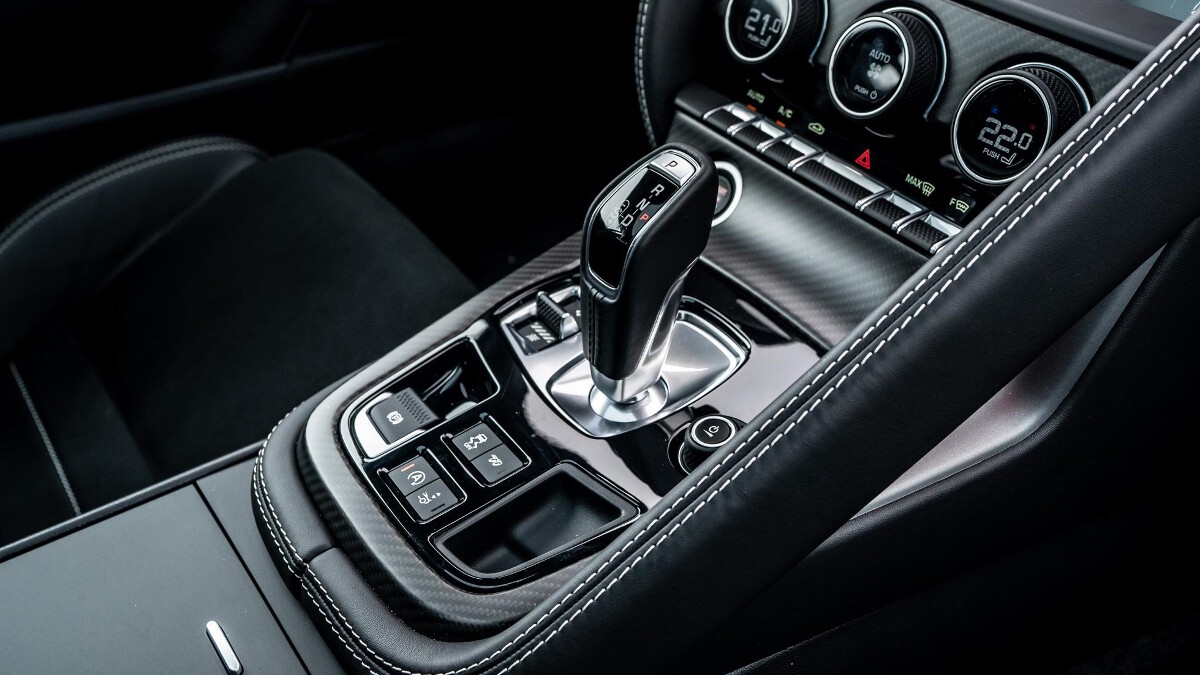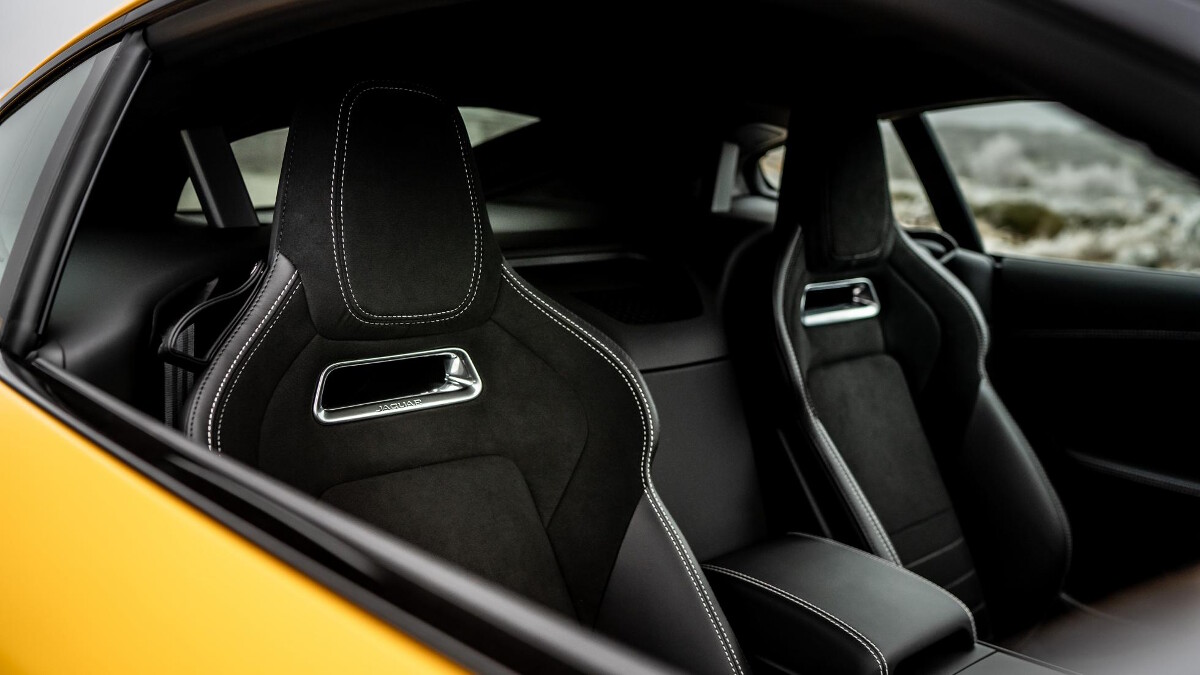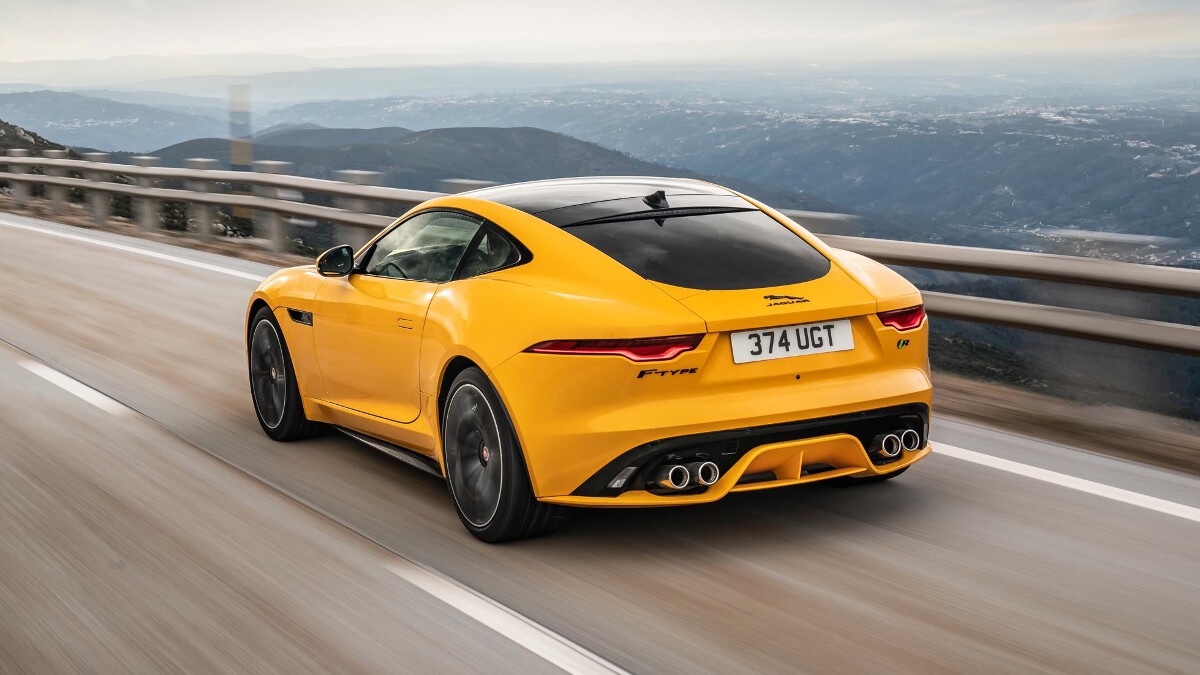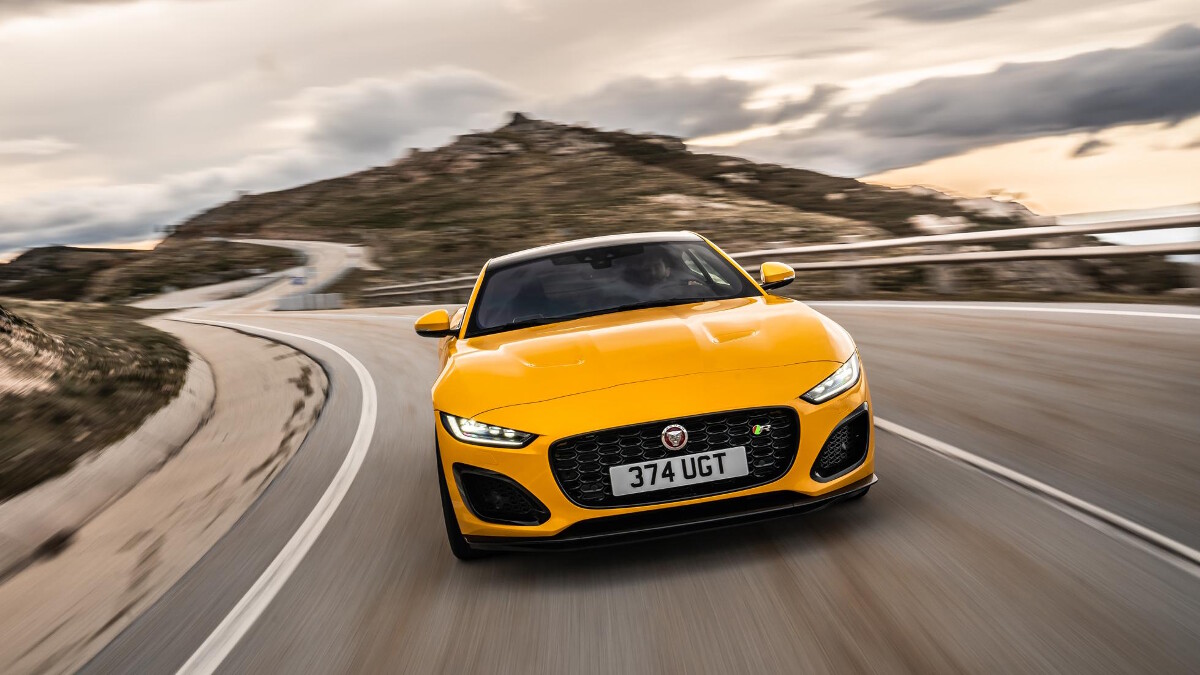 NOTE: This article first appeared on TopGear.com. Minor edits have been made.