Kia's old tagline was 'the power to surprise.' This matched the brand perfectly at the time, since the improvements Kia has done in the past decade are nothing short of outstanding. It's genuinely surprising to see just how far the Korean brand has come since the days of the Kia Pride.
Something happened a few years ago, however. The carmaker started hiring some top talent—top talent not just from other mass-market brands, but from German luxury marques. One such import was Albert Biermann. If that name doesn't ring a bell, all you need to know is that he was one of the head honchos of BMW's M division. Yes, that M.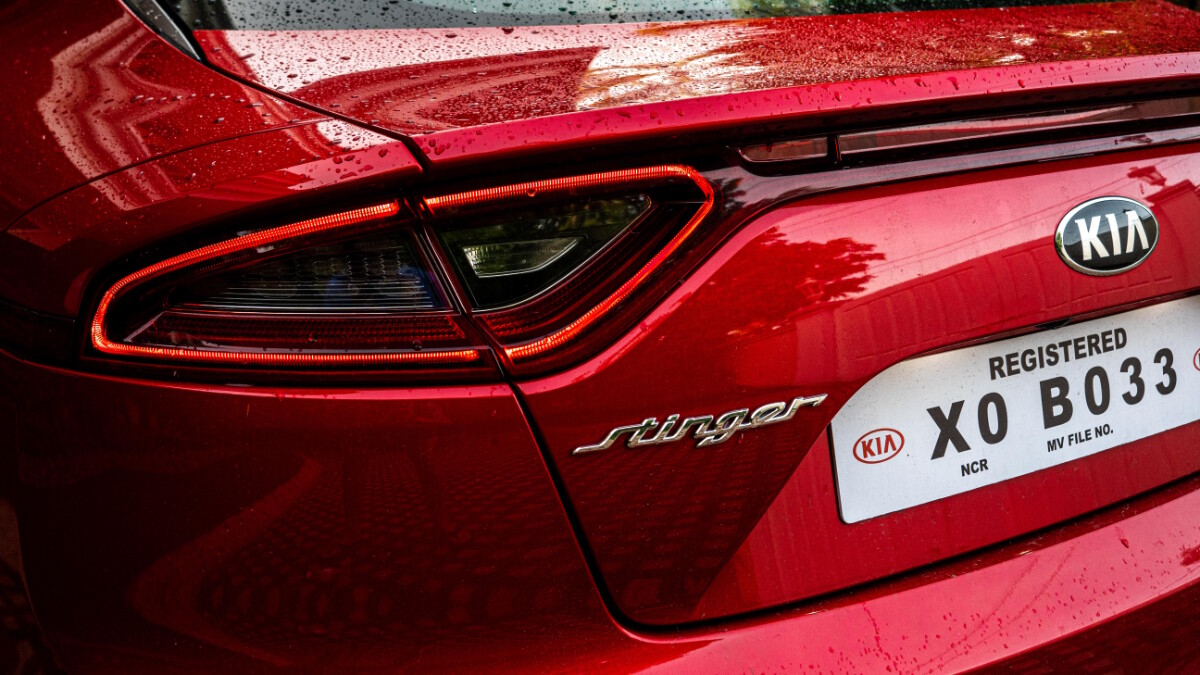 Continue reading below ↓
Recommended Videos
When we first heard this news, we thought we would get slightly sportier Kias with better handling, maybe a warmed-up SUV or hot hatchback here or there. Basically, we expected slight iterations on the current lineup. What we didn't expect was this: the Stinger GT.
For those who don't realize just how special this car is, let me break it down for you. The Stinger is a twin-turbo V6-powered, rear-wheel-drive liftback with four doors. For most of us car enthusiasts, this is literally the car that gives us exactly what we have always wanted in a sports sedan. Funny enough, cars are more than just a list of features to be ticked, so just how does the Stinger GT live up to the spec sheet? Read on to find out.
Styling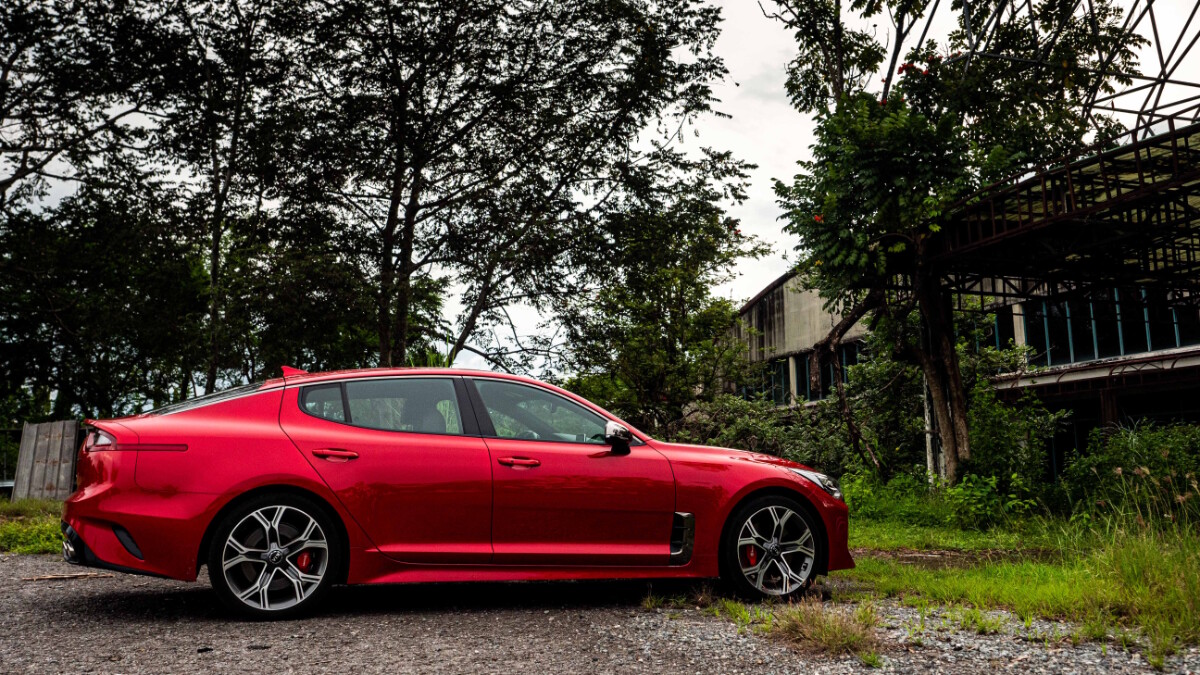 Jesus, it's pretty. When you first see the Stinger, it's the shape that will strike you. The sloped roof and the long body look extremely unique in the market. This car reminds me of an Audi RS7 in terms of the liftback rear. The tiger grille is iconic, cementing the Stinger's place as the halo car in Kia's lineup. The car rides on a nice set of 19-inch wheels with red Brembo calipers peeking through.
Overall, this is one of the best and most striking sedan designs in recent years. It looks absolutely purposeful, and while the rear isn't as impressive as the front and side profiles, the look of the car as a whole is special and immediately stands out in a crowd.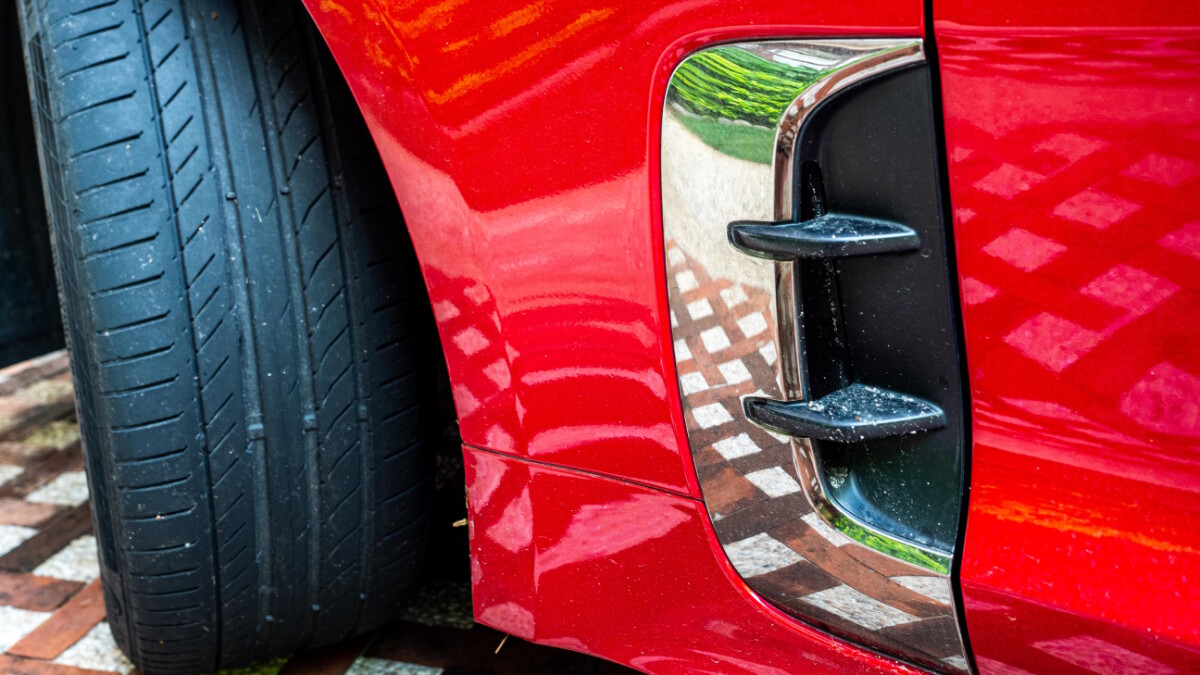 That's not to say that everything is perfect. There are some questionable elements to the design, like how some bits seem like they are tacked on. These include the fake hood vents and side ducts—they're so out of place, like they were bought off Lazada during the 7.7 sale. Tacky is the term I would use to describe the design missteps. Thankfully, the body lines and the aggressive rear make up for these weaker details. You can almost ignore them. Almost.
Interior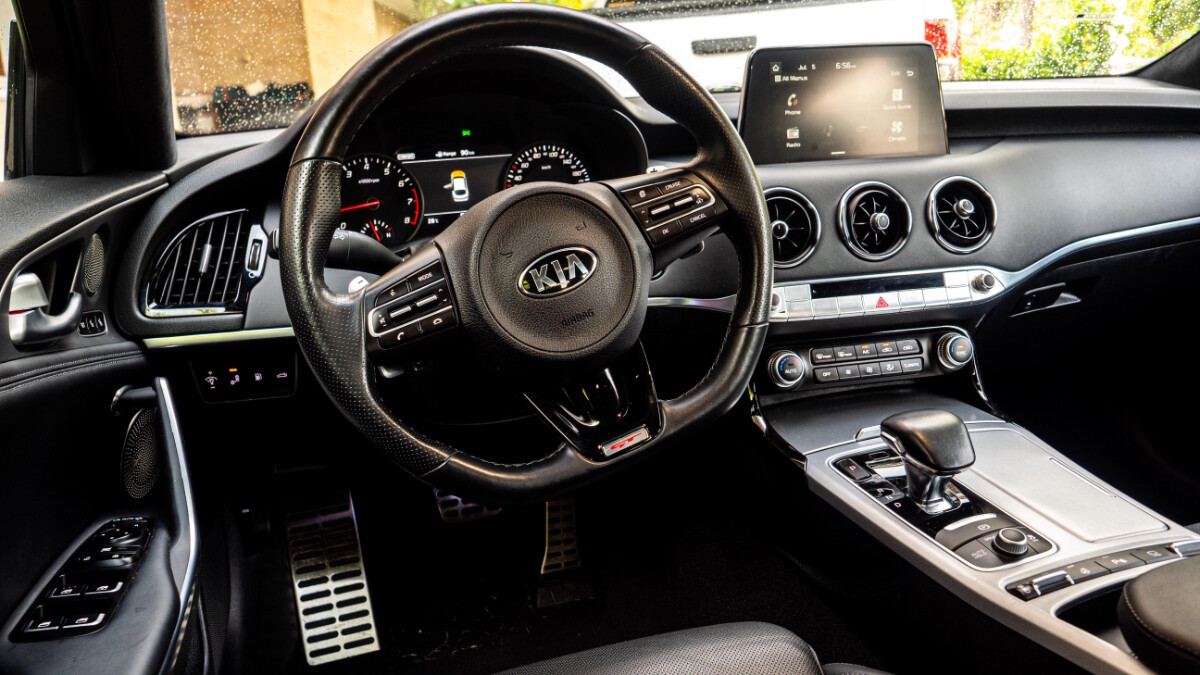 Jesus, it's a nice place to sit. From the leather seats to the way the cockpit greets you with a chime as you enter the car, you can immediately tell that you're in for something special with the Stinger. It feels like an upscale last-generation luxury-car interior, and for a Kia, that is no small feat.
There are two large screens: a seven-inch display between the gauges and an eight-inch unit as the centerpiece of the infotainment screen, but more on that later. What needs to be talked about is how the switchgear feels absolutely top-notch. The seats are great for long, spirited drives, which is exactly what the Stinger was built for. They're supportive yet comfortable and offer great lumbar support—something missing from even high-end automobiles.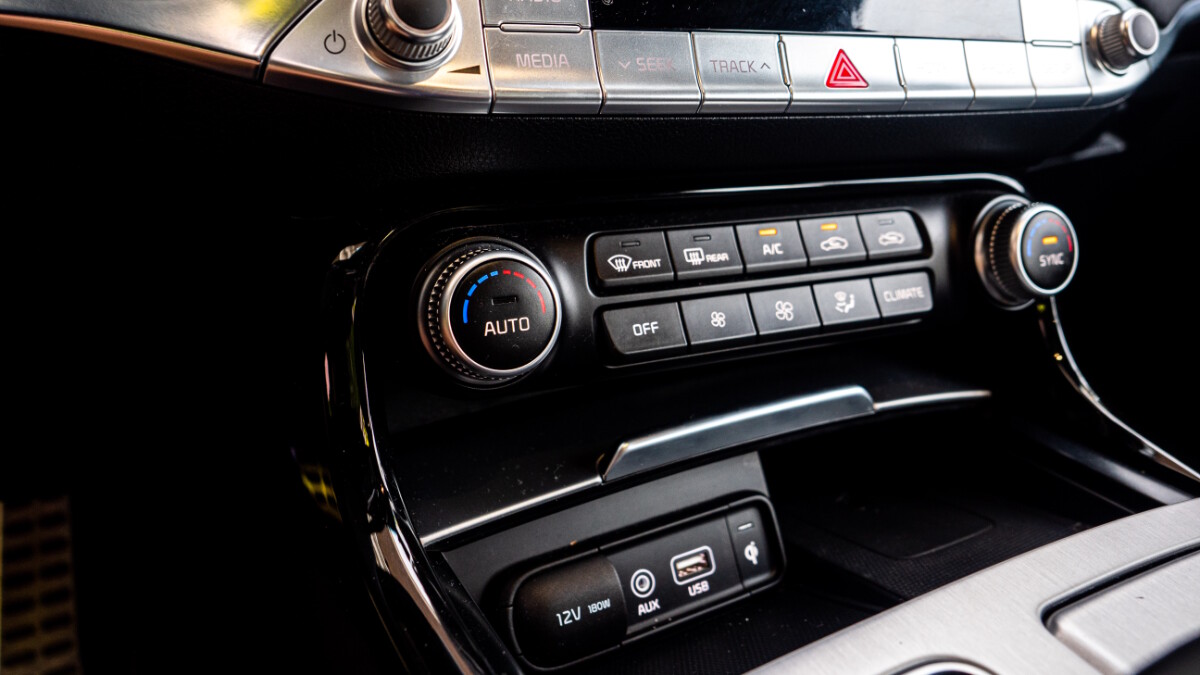 While the important touchpoints are great, some issues abound in the interior of the car when you look closer. First, road noise is quite terrible at speed. Blame the 19-inch tires, but it can get grating after a few hours behind the wheel. Additionally, some of the plastic trim seems to wear quite quickly. The silver on the center console of this unit has gouges in it, which is something you wouldn't want to see on a car with under 20,000km on the clock.
Worse still, the piano-black finish has a ton of micro-scratches that dull the finish and make these surfaces look absolutely aged compared with other parts of the cabin. Finally, some interior bits like the center console creak when you lean on it, meaning Kia still has a ways to go when it comes to interiors. But this is all overcome by the fact that...
Engine performance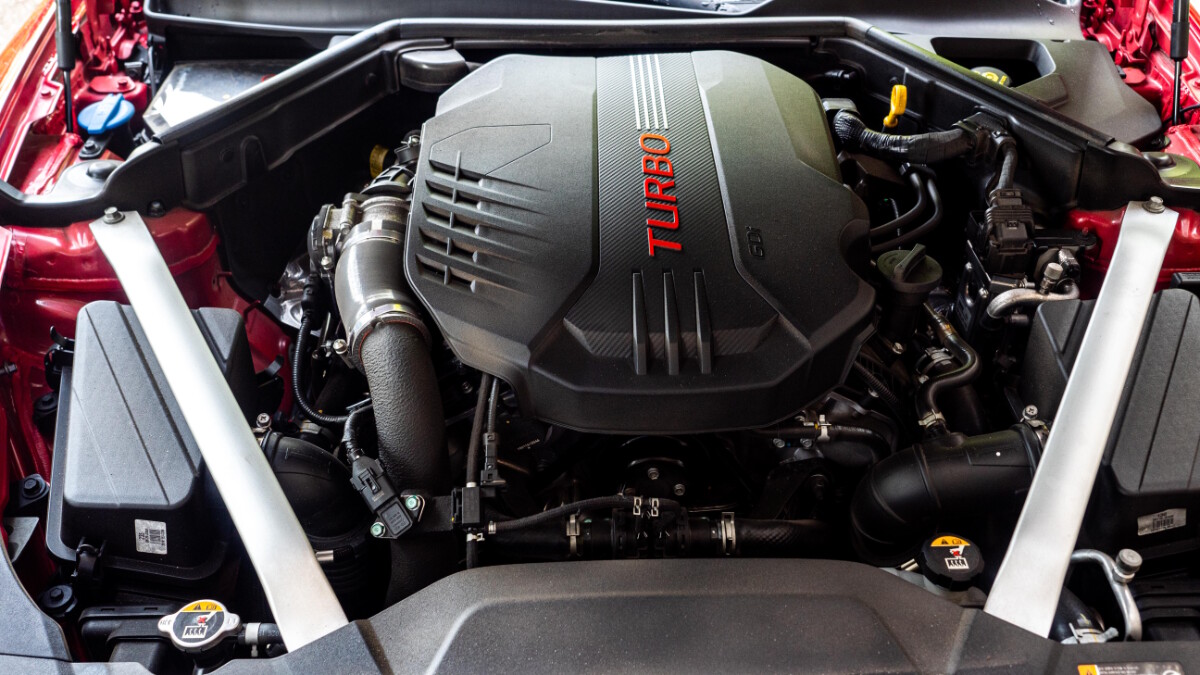 Jesus, it's fast. With a 0-100kph time under 5sec and a top speed of 270kph, the Stinger GT feels like a ballistic missile barreling down the highway. Unlike with other parts of the car, there really is nothing bad to say about the 3.3-liter twin-turbo V6 under the hood. The quick-shifting eight-speed automatic sends power goes to the rear wheels—just as God intended for sports sedans.
Numbers don't do this car justice. Floor it from a stop and not only is your head shoved far into the well-bolstered seats, the wheels also light up the rear tires and Kia's traction-control system respects you enough to let the car fishtail a bit before the electronics rein in the skids. In the rain, this is definitely a car that deserves your respect.
Ride and handling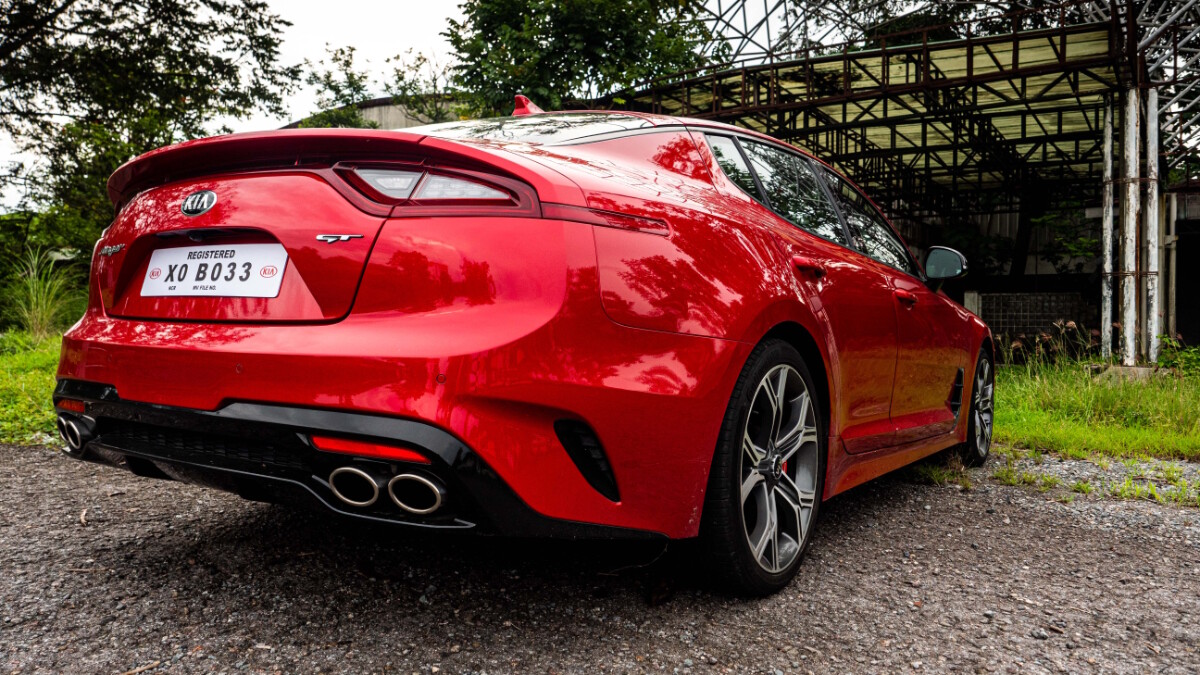 Jesus, it's fun. Road handling and feel are simply great. The Stinger corners well thanks to a longish wheelbase and a well-set-up suspension system. It also has a greatly compliant ride. Over bumps and rough roads, the car maintains its composure and absorbs more than you'd expect from something that looks and drives like this.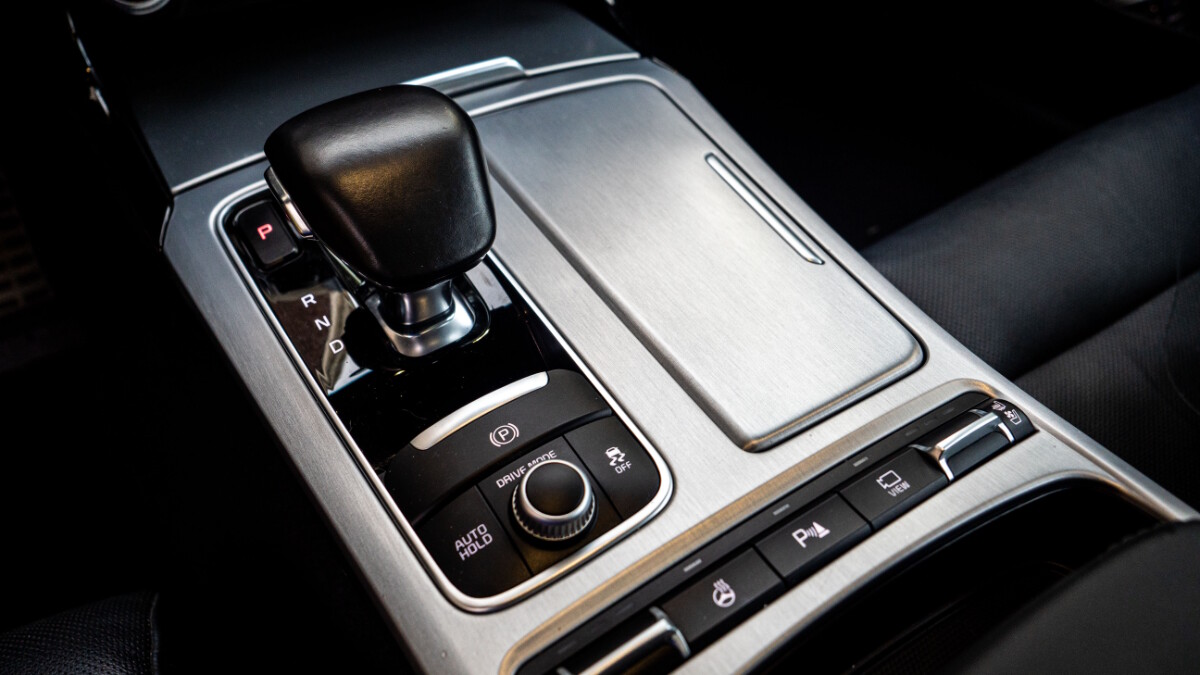 You can set the suspension, engine, and steering into sport or comfort independently as a 'custom' mode—a godsend when you want to have good steering feel and engine performance, but also a more relaxed ride at the same time. Brembo brakes round out the package with strong braking that reins in the mass of the sedan quite well. Overall, this is a very sporty-handling car that can soak up road imperfections with the best of them.
Extra features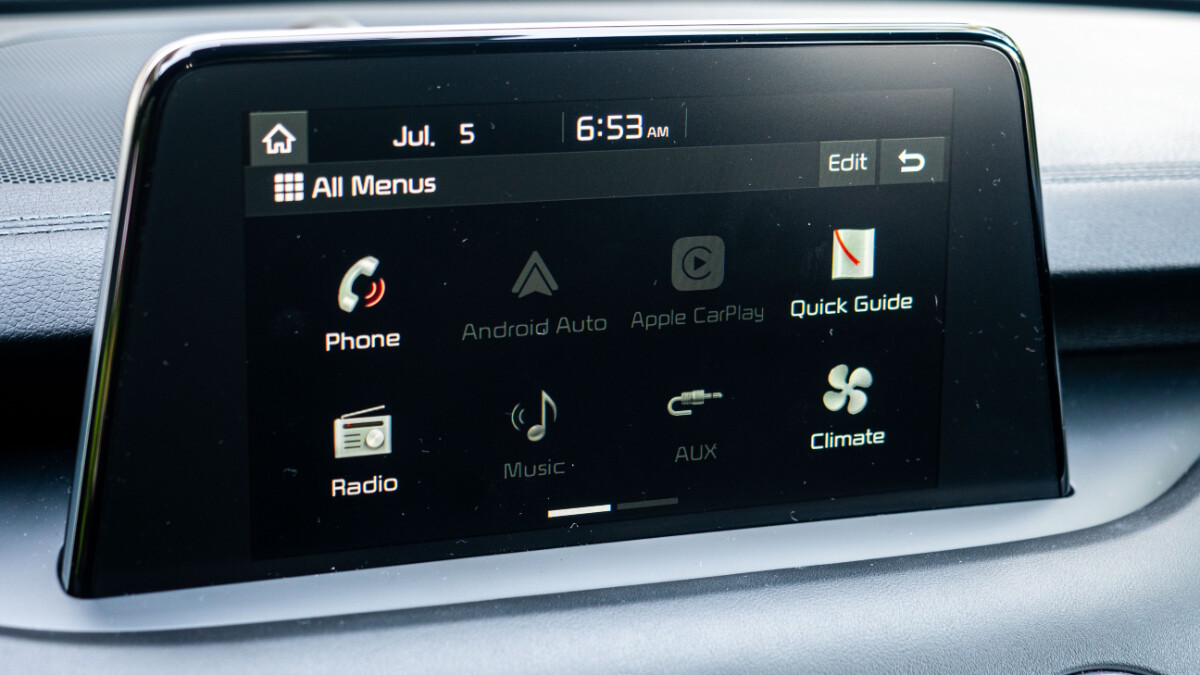 Jesus, it's got a lot. Apple CarPlay and Android Auto come standard on the eight-inch touchscreen. It may be a bit of a reach from a driving position, but overall, the graphics are good and the interface is speedy. Sound output is via a very nice-sounding nine-speaker, four-tweeter Harman Kardon system.
The Stinger has air-conditioned seats, a feature unheard of for mass-market brands. The seats are also heated to match the steering wheel, and this I enjoyed while driving through the rain. It was like a warm hand hug. Thanks, Kia.
Cameras feature all around the Stinger, offering a 360-degree top view of the car to make parking a cinch. All the mirrors are auto-dimming, blind-spot monitoring works well, automatic headlights and wipers are just convenient, and the dynamic bending LED headlamps make for safer cornering. Finally, there's Qi wireless charging for phones, which is just handy.
Verdict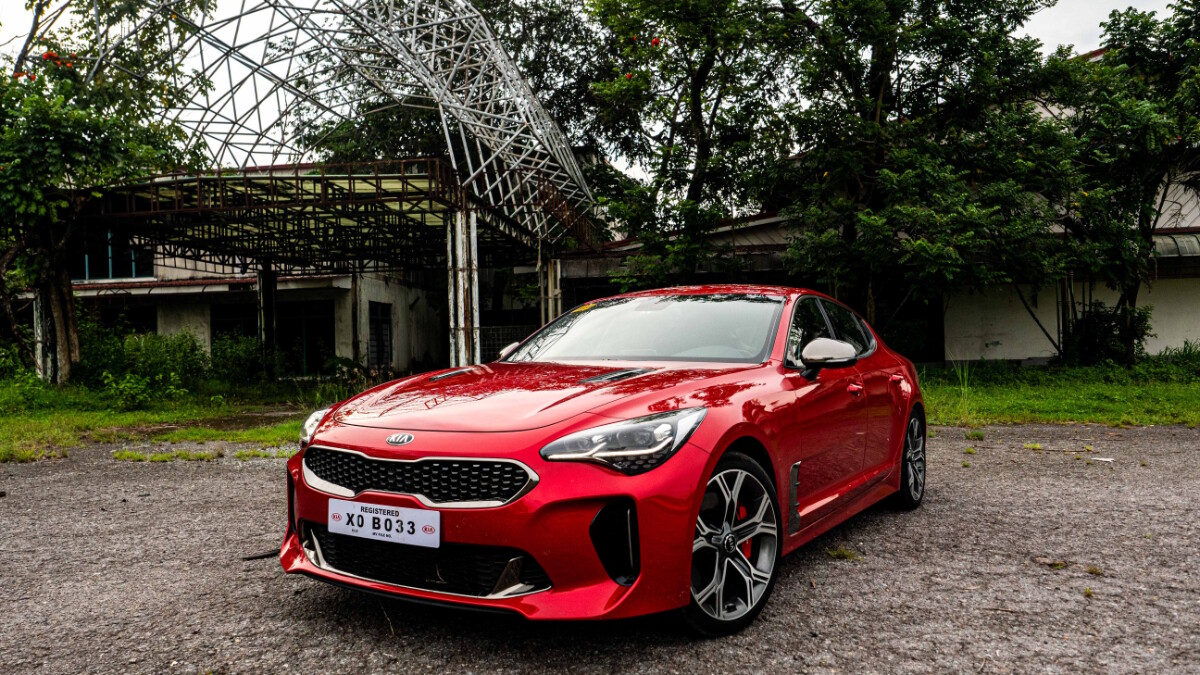 Comparing this car to other mass-market large sedans is like taking a cruise missile back in time to fight the Roman Legion. It's so utterly far and beyond the usual competitors that it isn't even a fair comparison as it's completely and absolutely in a class of its own.
Kia seems to know this because in other countries, the brand compares the Stinger to the BMW 3-Series and the Mercedes-Benz C-Class. While some may argue that's a bit of a stretch, having driven the Stinger, I can see why Kia makes this comparison. Pitting this against anything else would just result in a blowout. Sister brand Hyundai established Genesis to compete with the Germans. I would argue that Kia has no need to do this as the Stinger GT comes so very close—luxury brands should definitely pay attention.
Is it perfect? Definitely not. What it is though, is absolutely brilliant where it matters: It drives amazingly well and is capable of putting a smile on your face at will. For a first effort from Kia to prove that it's taking performance seriously, Jesus, it's good.
SPECS: 2020 Kia Stinger GT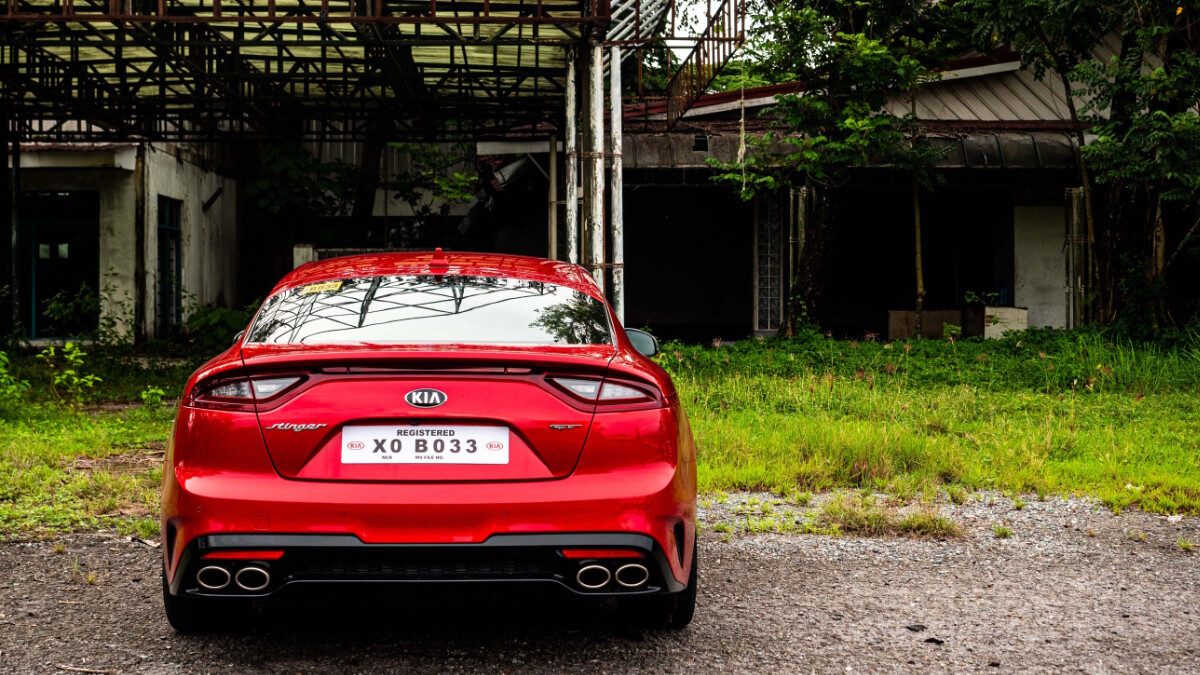 Price: P3,325,000
Engine: 3.3-liter twin-turbo V6
Power: 365hp @ 6,000rpm
Torque: 510Nm @ 4,500rpm
Transmission: 8-speed automatic
Layout: RWD
Seating: 5
Score: 18/20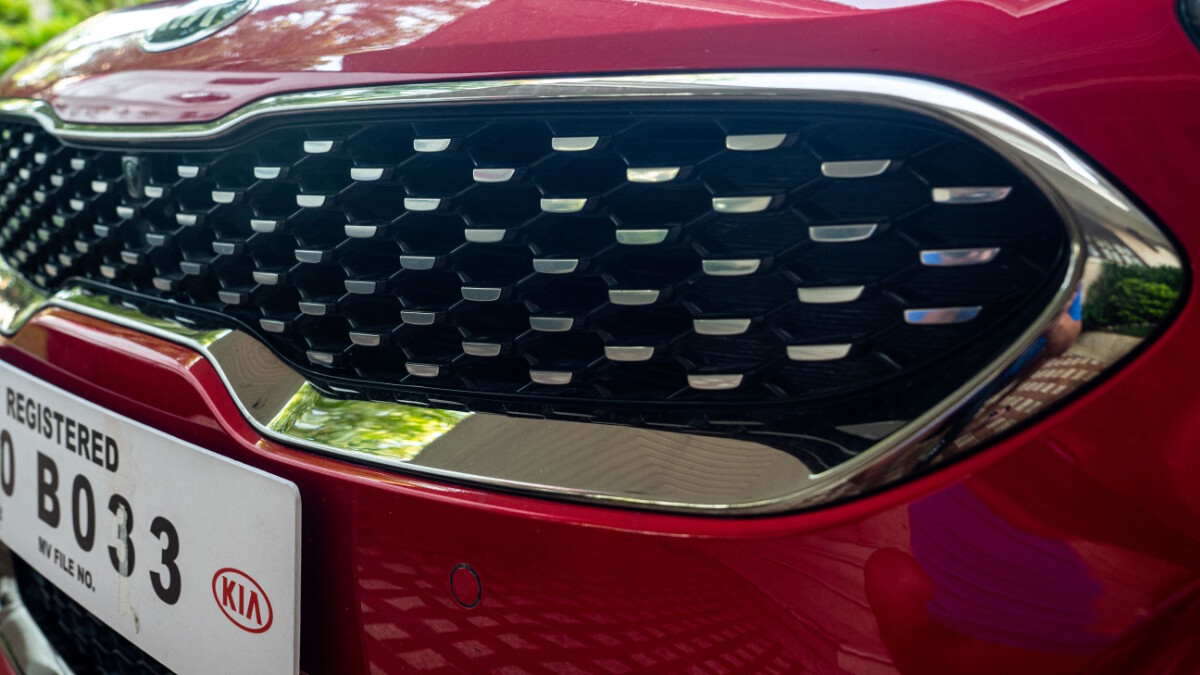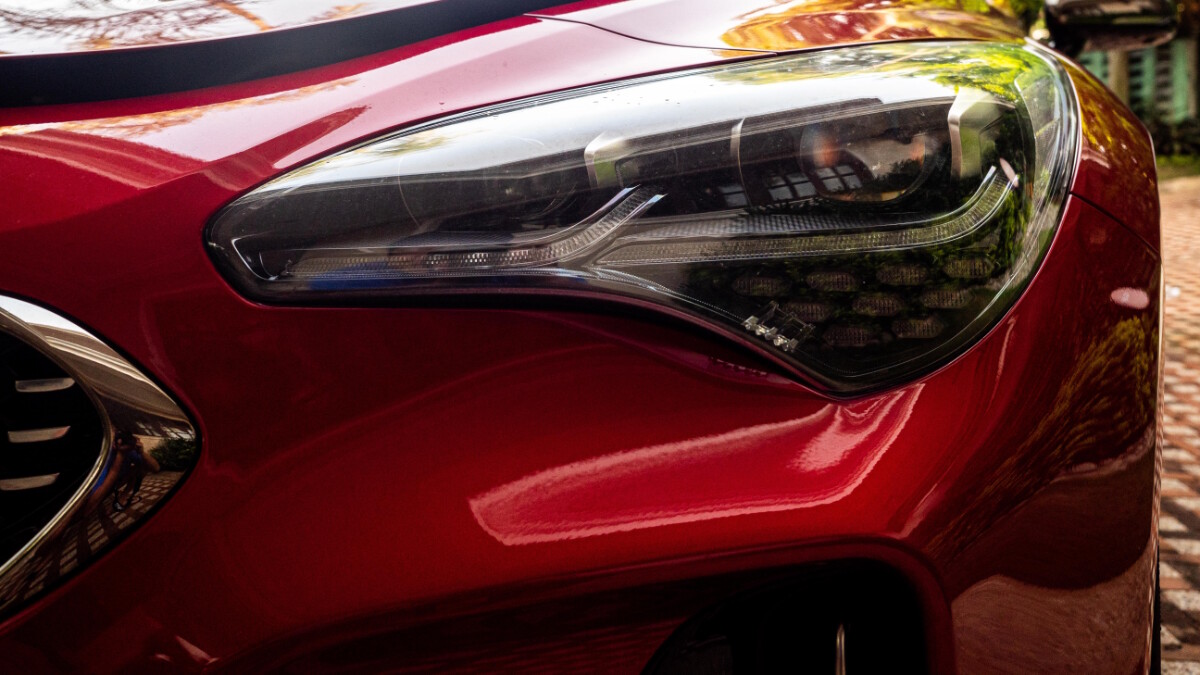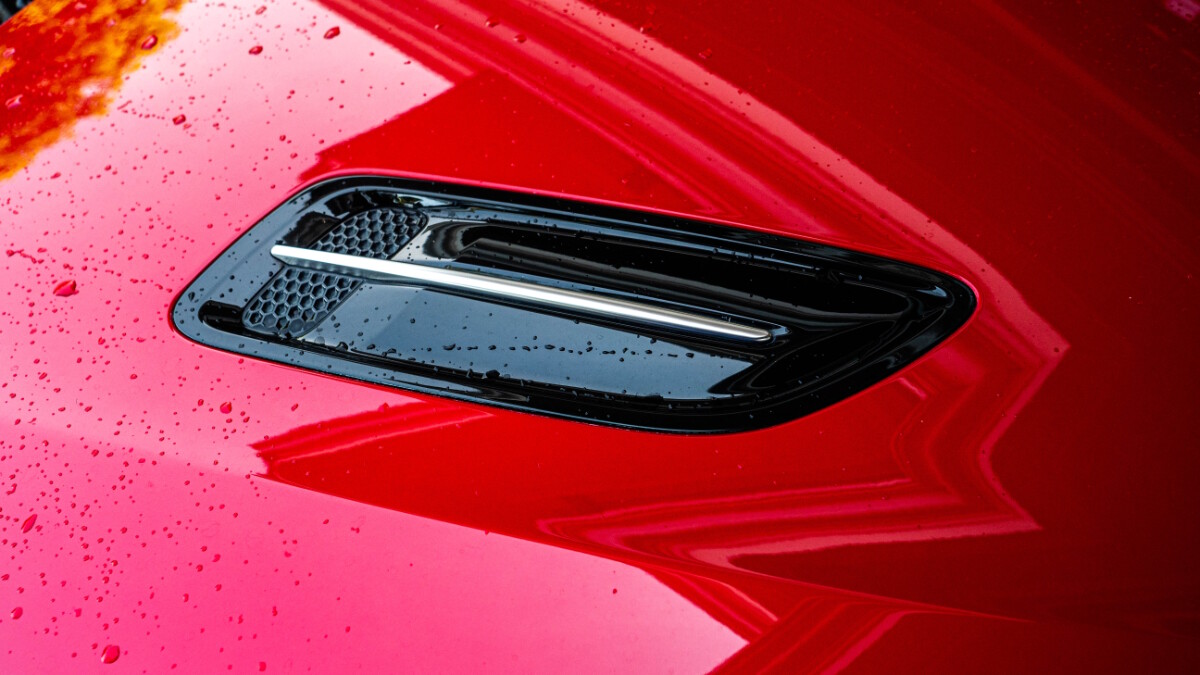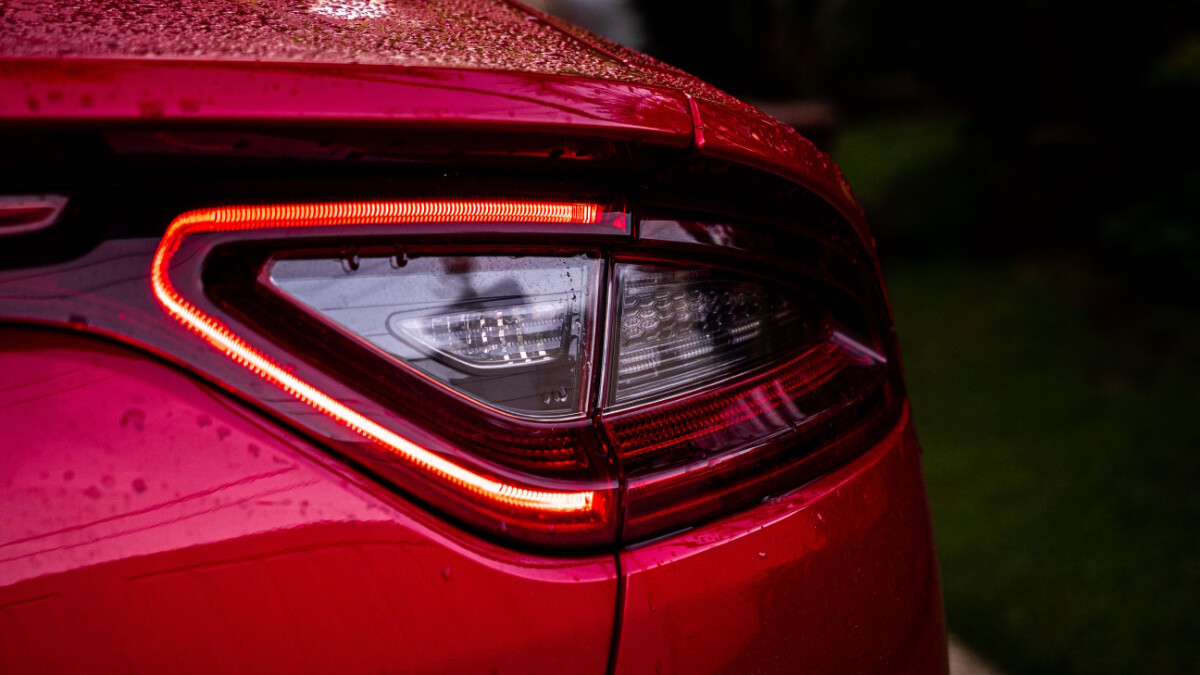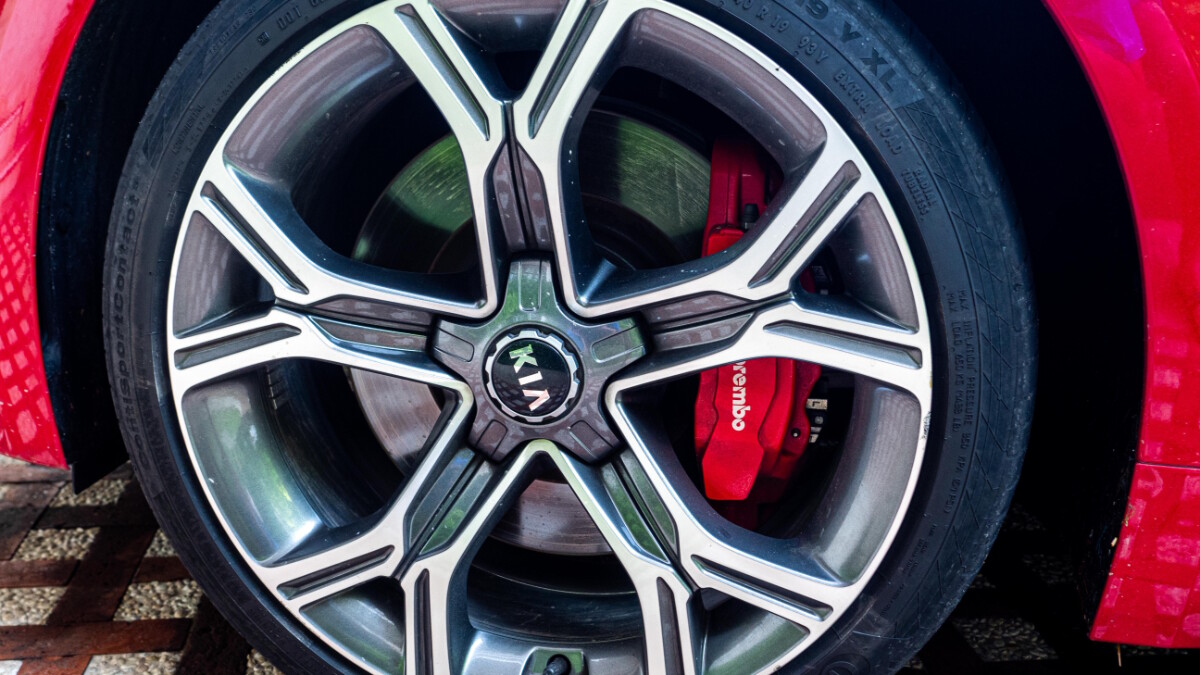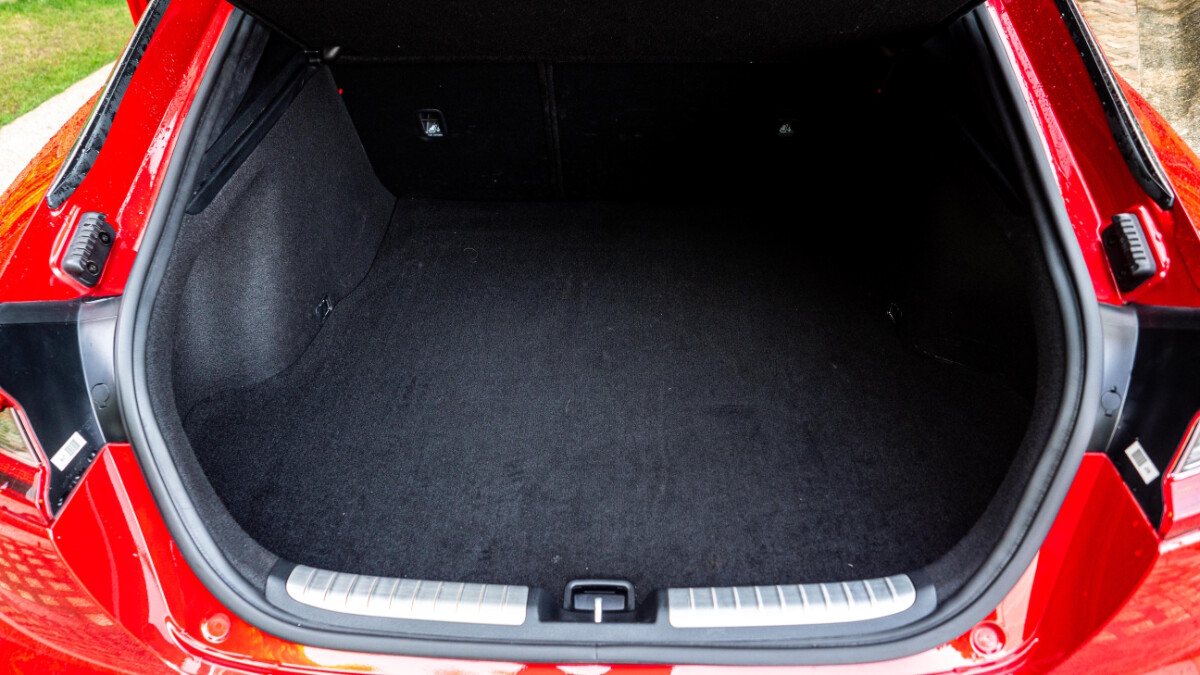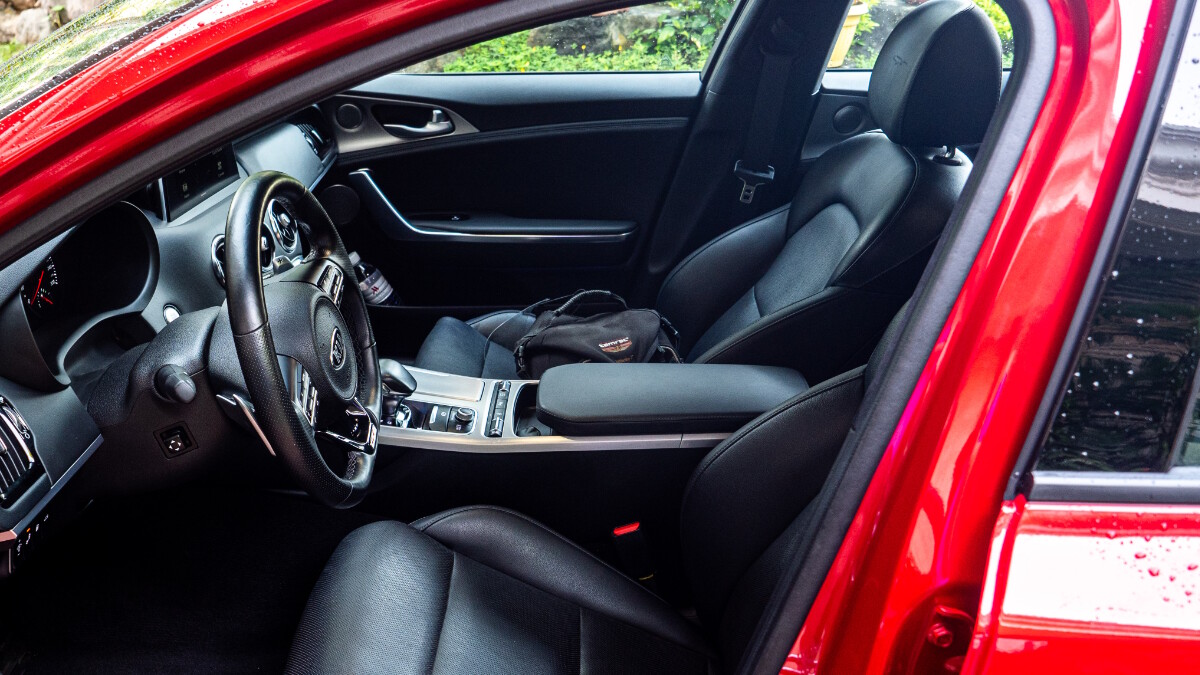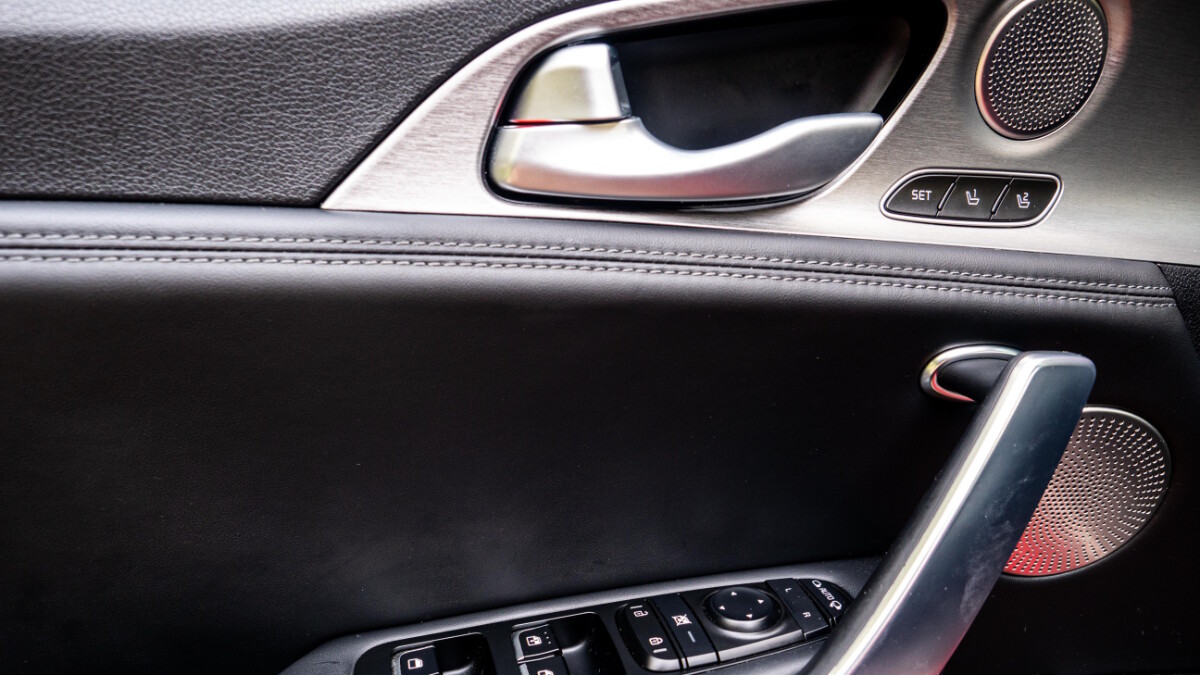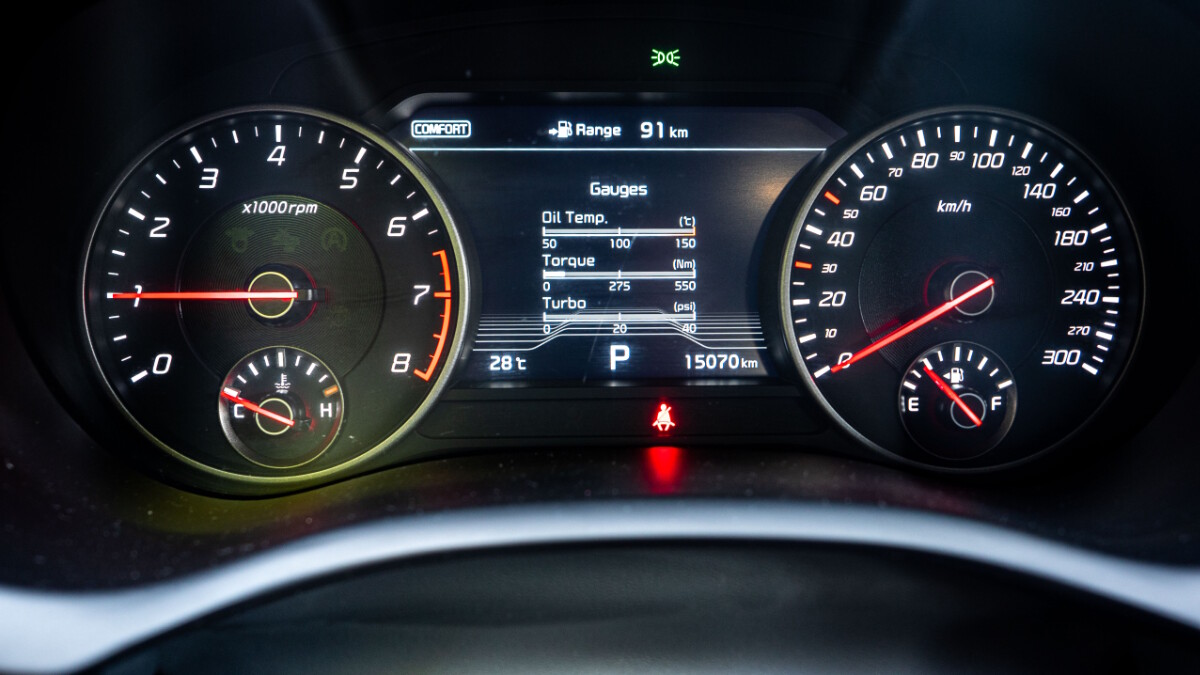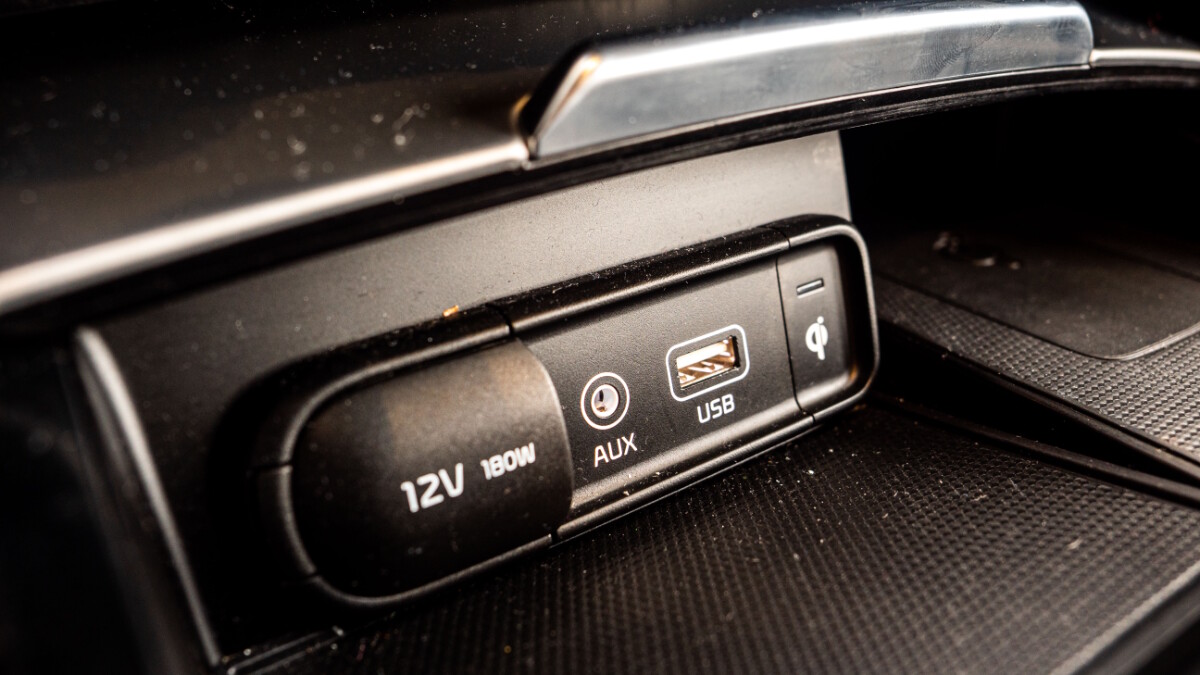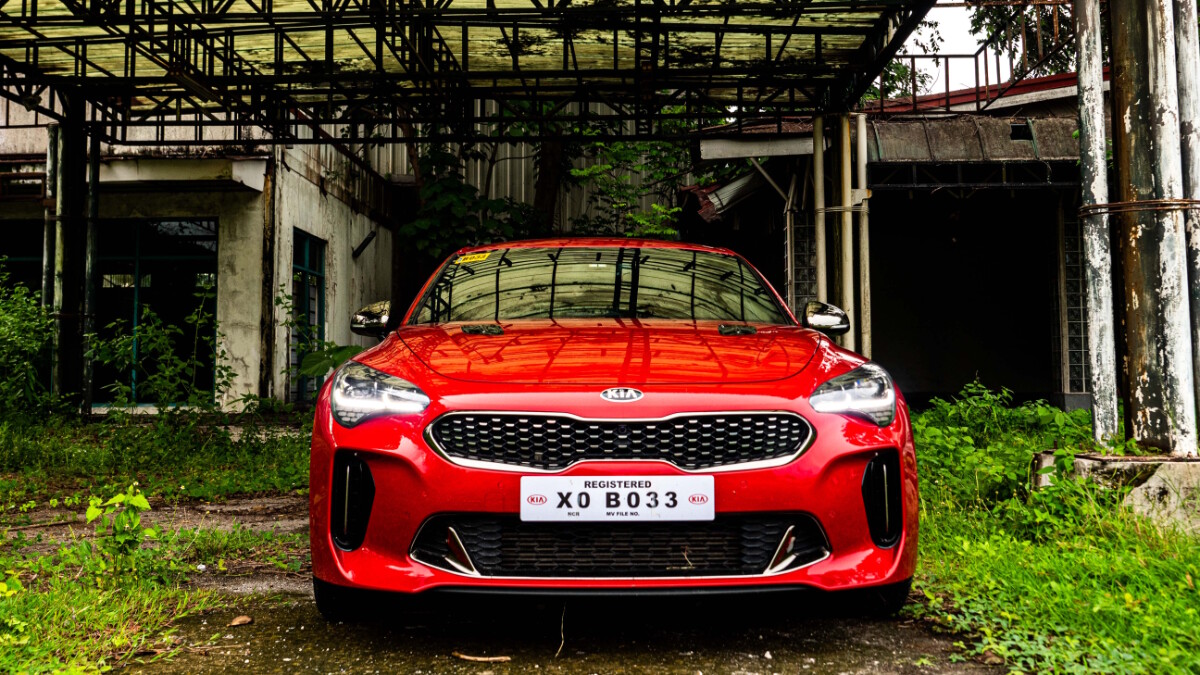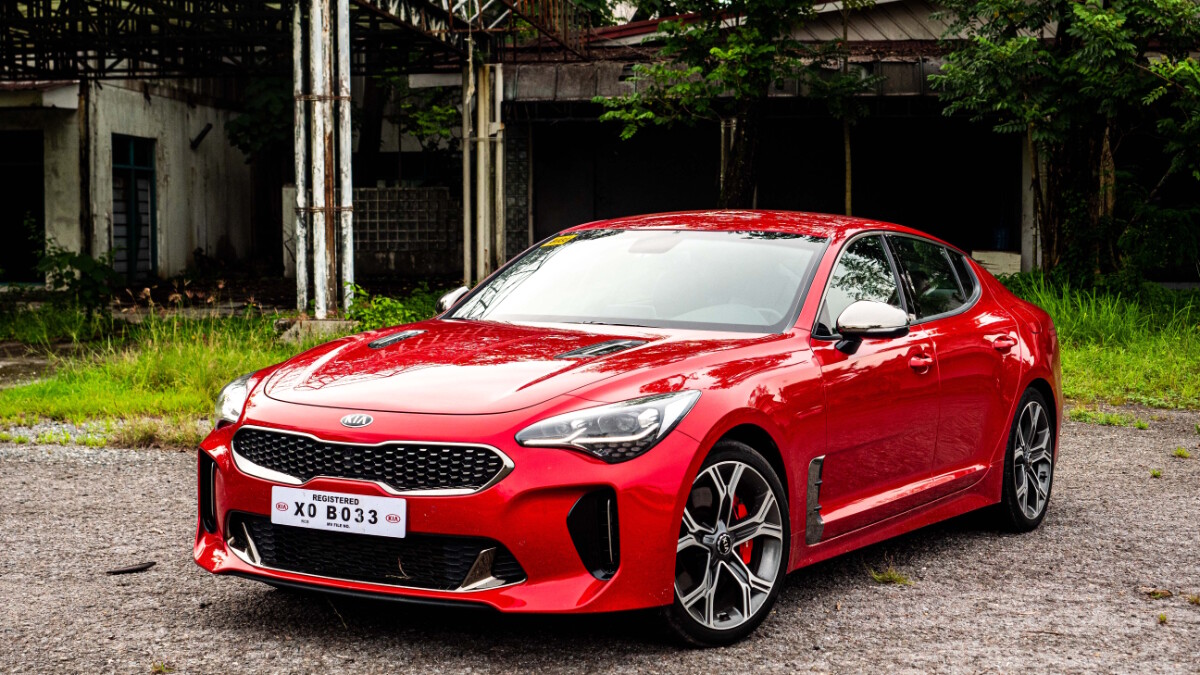 Top Gear Philippines is now on Quento! Click here to download the app and enjoy more articles and videos from Top Gear Philippines and your favorite websites.