Less a car, more a sort of mobile shrine to V10 worship. It's the topless version of the entry-level Lambo, now facelifted into 'Evo' form and available in two flavors. Choose between the Huracan RWD Spyder, which makes do with sending 602hp to the rear wheels only, and the other Huracan Evo Spyder, which remains four-wheel drive, and now chucks out 631hp.
Whichever version you go for, you get a seven-speed twin-clutch gearbox, an electrically folding cloth roof, a top speed north of the magic 320kph, and a noise that will wake the dead, make them grin, and shout them to death all over again.
The Huracan is by no means a young supercar—it's been with us now since 2014. In those six years, Lamborghini has fiddled with it, so beyond the original LP610-4 model, there's been the Spyder, then the rear-wheel-drive versions, and the lighter, more powerful Huracan Performante.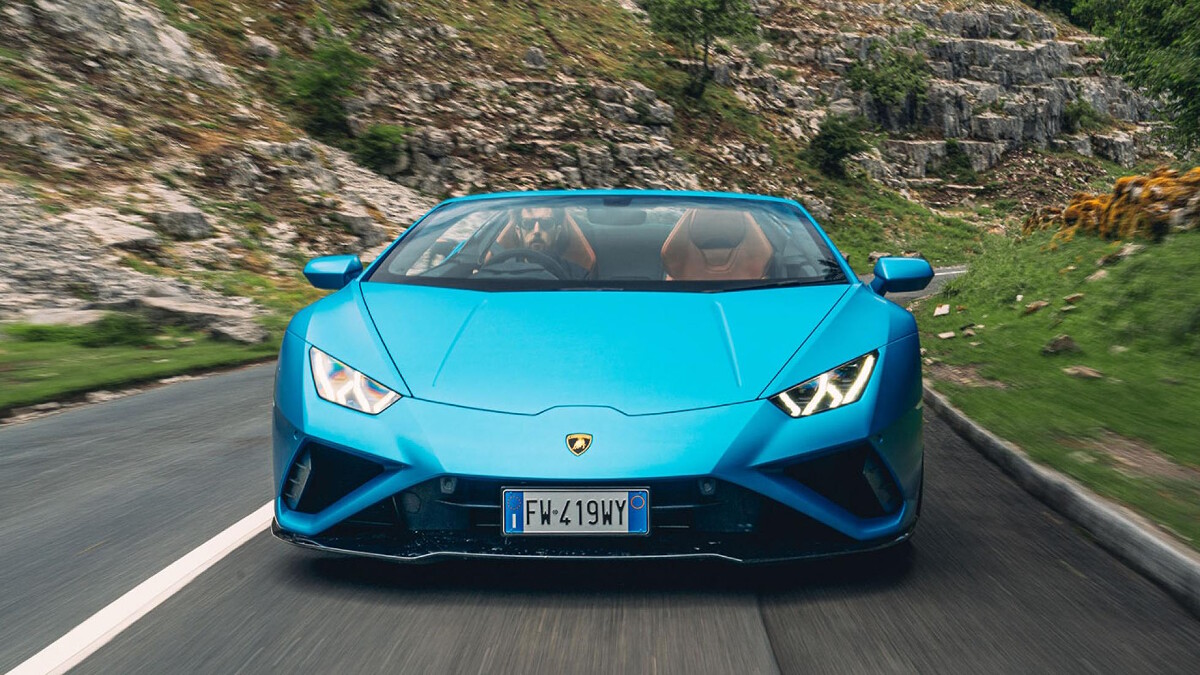 Continue reading below ↓
Recommended Videos
Now, Lamborghini has basically ripped the Performante's furious engine out and stuck it in a revised Huracan, which has new bumpers, new wheels, and a new cabin. All very new, for what's basically the midlife facelift. But when the opposition is the likes of Ferrari, Porsche and McLaren, a fresh set of floor mats isn't really going to cut it.
Since the Spyder is designed for sunny days, we've concentrated most on testing the rear-wheel-drive version. Hey, you're hardly going to miss the four-wheel drive in the middle of high summer, are you? It's the cheapest way to get a brand new Lambo cabrio into your life, with prices starting at a cheap-as-chips £188,800 (P11.7 million).
Okay, those are some pricey chips, but for the sheer amount of performance and pantomime on offer here, most people will assume you've parted with a bigger sum for the privilege. And if you were worried about value for money, you'd just plump for an Audi R8 Spyder instead. Same engine, same gearbox, same chassis. But only one of those cars shares its badge with a diesel supermini...
On the road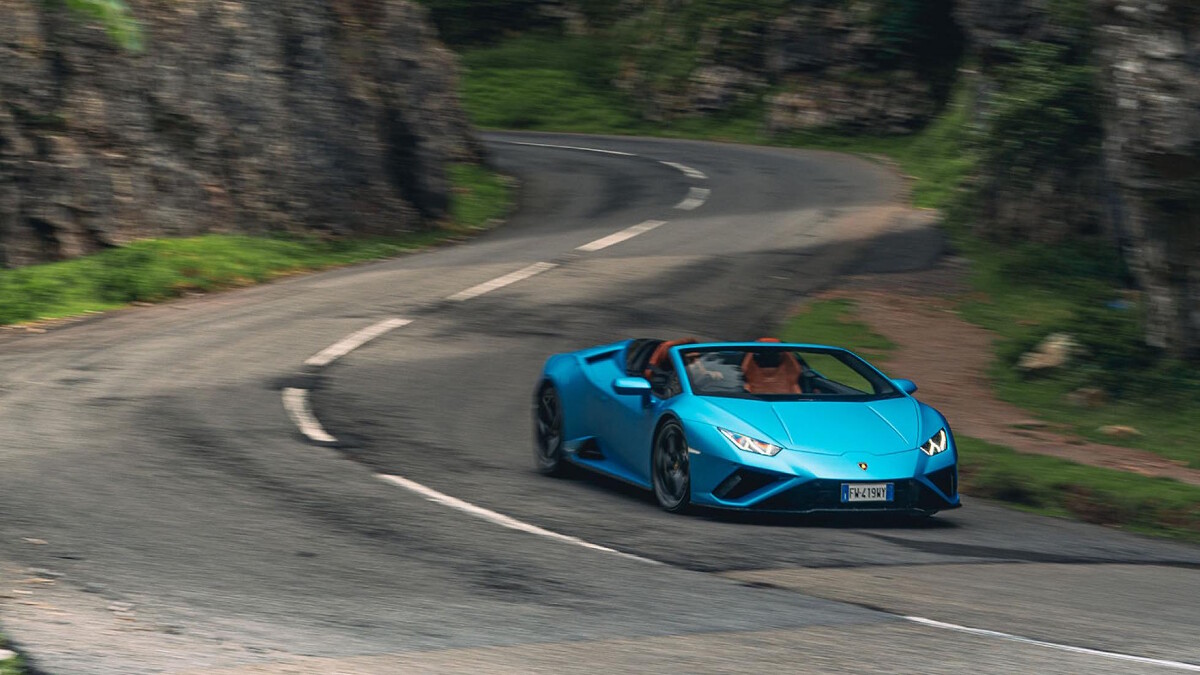 Hmm, wrong word really, 'driving.' You don't 'drive' the Huracan Spyder. You press a pedal in the footwell, chiefly to unleash a noise seemingly like wolves and T-Rexes having a bar fight, and as a sort of by-product of all this commotion, you also accelerate quite fast. It seems that making the car move is the engine's second job. Shouting comes first.
Even the powered-down RWD Spyder punts itself from 0-100kph in 3.5sec and on to a top speed of 323kph. But the raw pace will not be your defining memory of nailing launch control in a Huracan Spyder. It'll be the baleful wail of that majestic naturally aspirated 5.2-liter V10.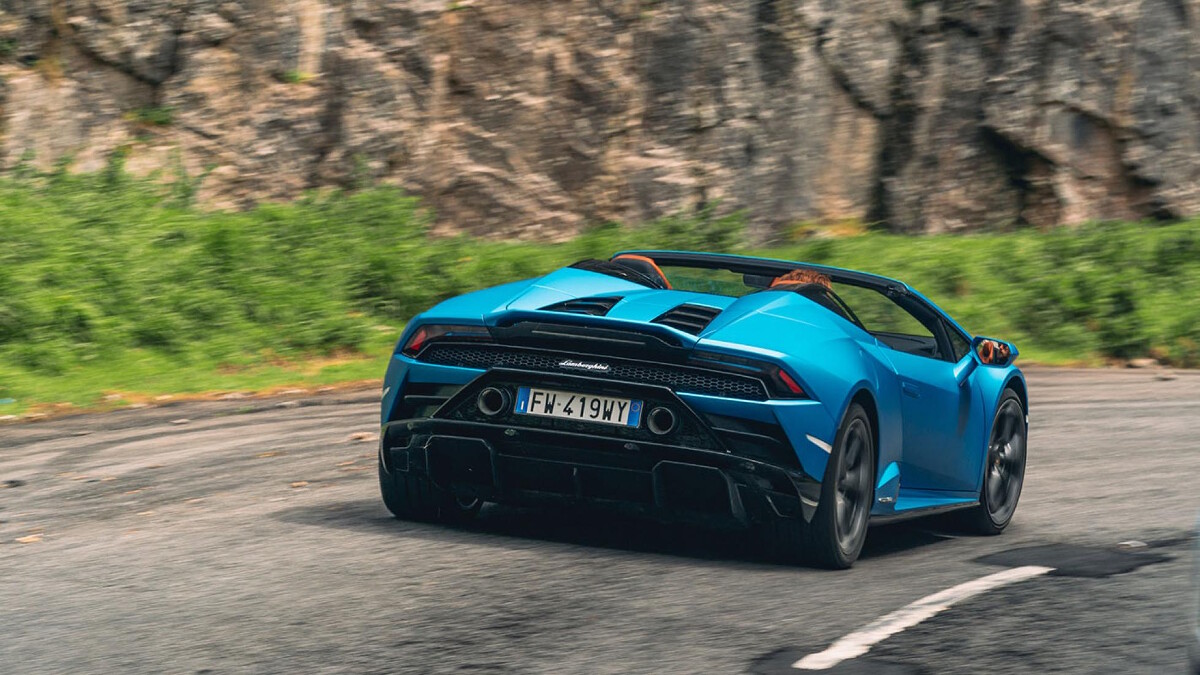 That's what this car is all about. Lamborghini has committed not to muffle its engines with turbos, so the next Huracan will have to have some sort of clever hybrid system to keep the V10 alive. That'll be interesting, but what we have here is the last time a droptop Lambo will be drop-kicked down a road by piston power alone. And that makes it very special. Being in the Spyder means you're all the closer and more intimate to the sheer fury. It's a wonderful motor.
By rights, the engine should be muffled. It should be quieter, thanks to petrol particulate filters mandated by the EU which strangle noise in the name of lower emissions. But apparently, Lamborghini has found a loophole to avoid stifling the Huracan V10's death throes, because it's louder than ever. The exhausts even glow orange when you've got it nice and hot. It puts tailgaters right off.
It's a good job the engine and the gearbox are so magnificent, because the rest of the Huracan Spyder isn't really at the races when it comes to modern topless supercars. It's been set up to be approachable and neutral, so the steering is quick but numb, and you don't have anything like the razor-sharp responses of a Ferrari F8 Spider, nor the detailed corner-by-corner feedback and sheer agility of a McLaren 570S Spider, let alone the 720S Spider.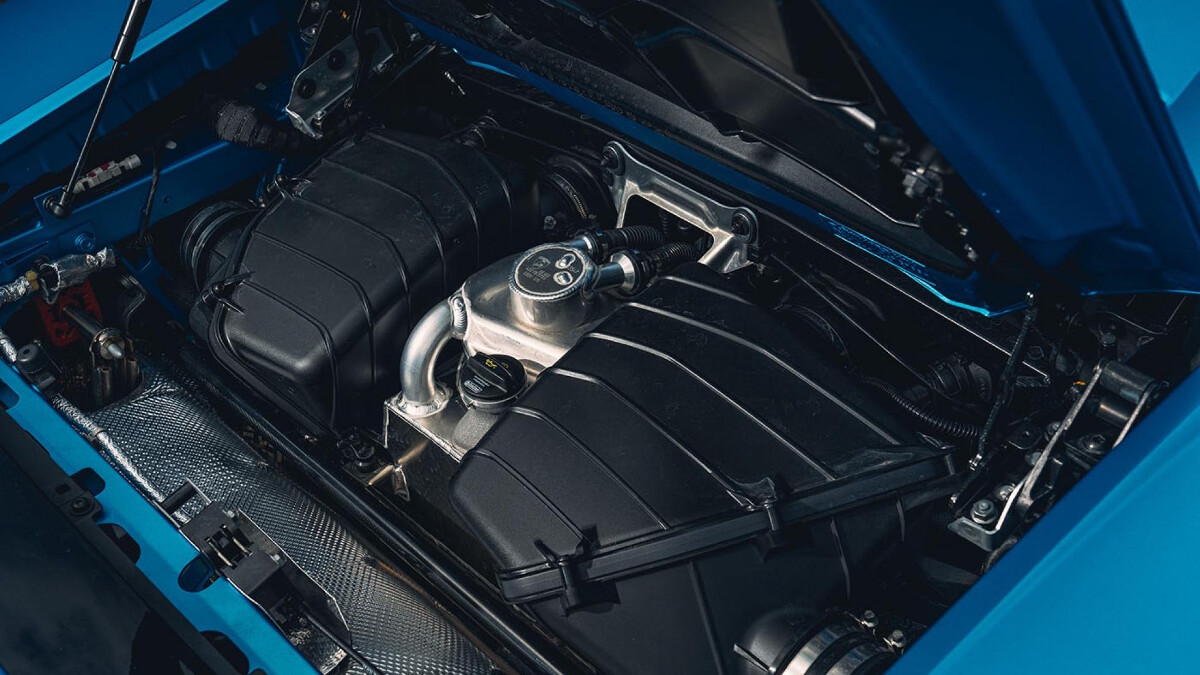 And because the Huracan isn't based around a carbon tub, the weight gain after adding all the strengthening and whatnot is some 120kg. An equivalent McLaren is only 40kg heavier when decapitated. That said, the Lambo resists the dreaded chassis-wobble well.
Lamborghini says that, for the Huracan Evo RWD Spyder, it's played with the traction control so the system doesn't cut it as abruptly. This can apparently lead to a very German-sounding '30% more oversteer.' And it probably can. It's not boring in the corners—it can still apex at light speed. The thing is, you never feel as confident in the chassis as you do in the rivals to dare letting the Huracan dance for the pleasure of the million cameraphones that follow your every move. Though, that might have quite a bit to do with how you're sat...
On the inside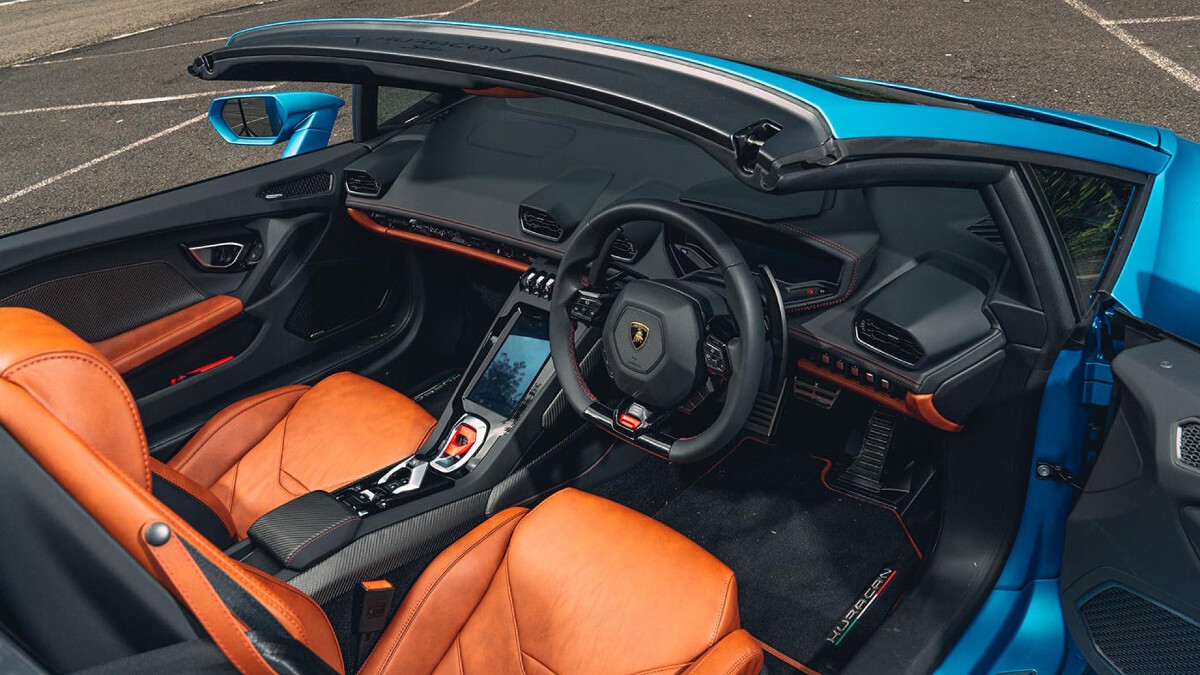 Lamborghini messed up when it chopped the roof off the Huracan. Or perhaps it was Audi when it was concocting the current R8 Spyder, which shares much of the Huracan's foundations. Someone somewhere got a bit confused between millimeters and inches, or accidentally hit 'delete all' on their chassis blueprint and had to pull an all-nighter typing it all back in.
Quite simply, there isn't enough room in this car for the V10 engine, the folding roof gubbins, and the human sitting behind the steering wheel and the pedals. So, something has to give, and it's not the metal bits.
If you're anything over 5ft 10in, you simply won't fit comfortably in this car. The (unsupportive) seat doesn't motor back far enough, and when it's at the limits of its adjustment, hard up against the rear bulkhead, it can't recline, so you sit bolt upright, like you're being sentenced in court. Not stylish.
Your legs are kinked to get comfortable on the pedals. And that means the steering wheel needs to be adjusted clear of your knees. If you're anything around 6ft tall, when you finally settle into some approximation of being seated, you're at level eyeline with the top of the windshield rail. So, you choose whether to drive along hunched, ducking to peer through the windshield, or peek straight over the top and enjoy catching swarms of insects in your eyelashes. All the while, you're the star of 50,000 Instagram stories.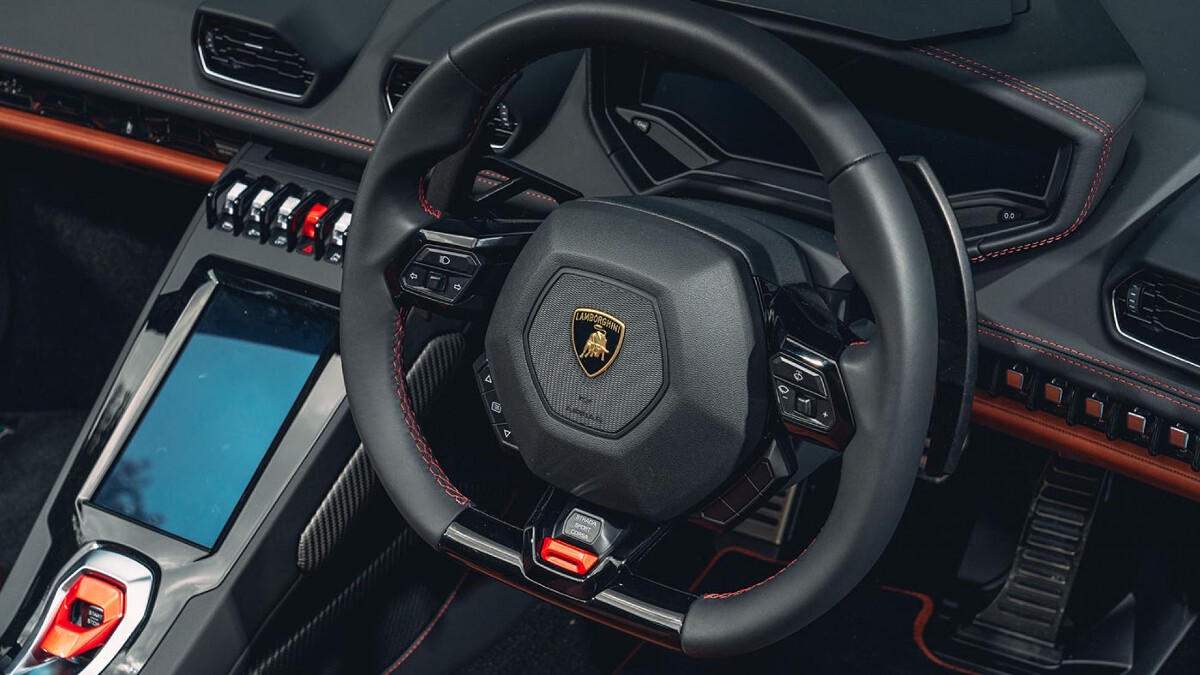 These were all problems with the original Huracan Spyder. However, it's now been joined by a new and even more Italian whoopsie in the Huracan Evo. See, Lamborghini came over all, well, Audi-ish, and got rid of all the switchgear. Where there was once a bank of buttons for the radio, climate control and settings, there's now a 4.4-inch touchscreen. Very minimalist. Very cool.
...and completely pointless, because the second you drop the roof, reflections make the display entirely unreadable. In fact, they're blinding. Supercars are supposed to be impractical, of course, but deliberately hiding all of the car's interior toys in behind a window of fingerprints is just cruel. Even a Countach is less hard work than one of these.
As before, the roof is well-insulated and motors away quietly in 17sec at up to 50kph. Headroom is very tight when it's raised, though. To cheer yourself up, the rear window can be lowered independently, so the V10 can invade the cabin even when the weather is as depressed as your hairstyle.
Final thoughts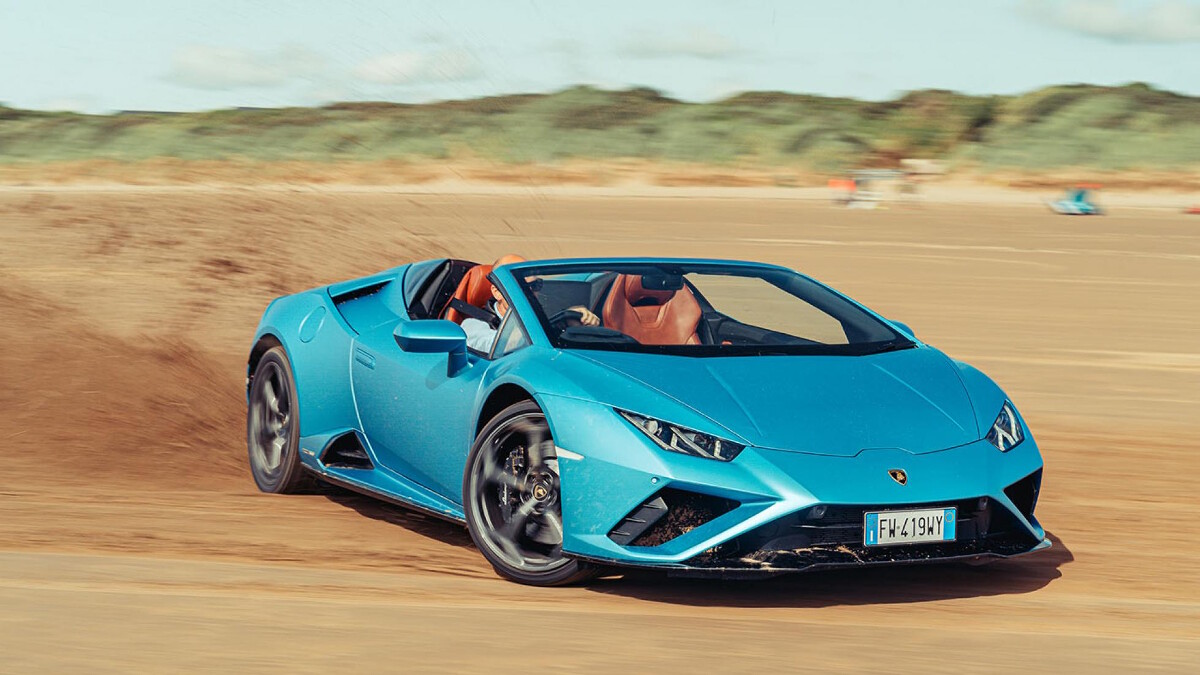 In many ways, this latest droptop Lambo is a very old-school Italian supercar. The driving position is against the Geneva convention, the interior makes no sense, it's hopelessly impractical, and yet, because of the looks, the noise, and the character, it's still a machine you'd strongly consider using to burn the apocryphal 'last gallon of petrol on Earth.' That's how life-affirming that sonorous V10 engine is, and how rich the sense of occasion is once you're enclosed inside the Huracan's gorgeously angular body.
If we have to come over all grown-up, we'd recommend you spend your lottery winnings on a different drop-top supercar. Or, a hardtop Huracan. It's more tactile, more vivid in the corners, there's more space inside, and you don't need to wear a welder's mask to see the touchscreen on a sunny day. It's also considerably cheaper than the soft-top, and no less striking.
But supercars defy rational explanation, don't they? And that's why, long after our backs have stopped aching from the hopeless seat, and our ears have ceased ringing, we'll remember the Huracan Spyder fondly for being a poetic love letter to high-revving engines, style over seriousness, and sheer bloody entertainment.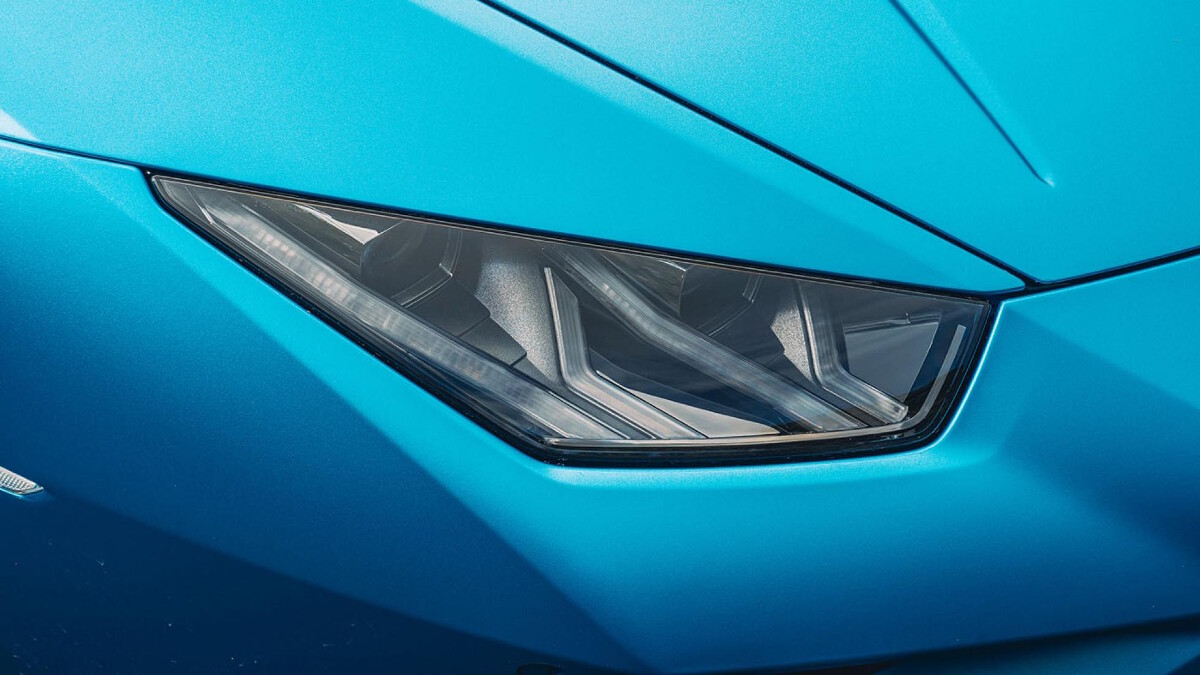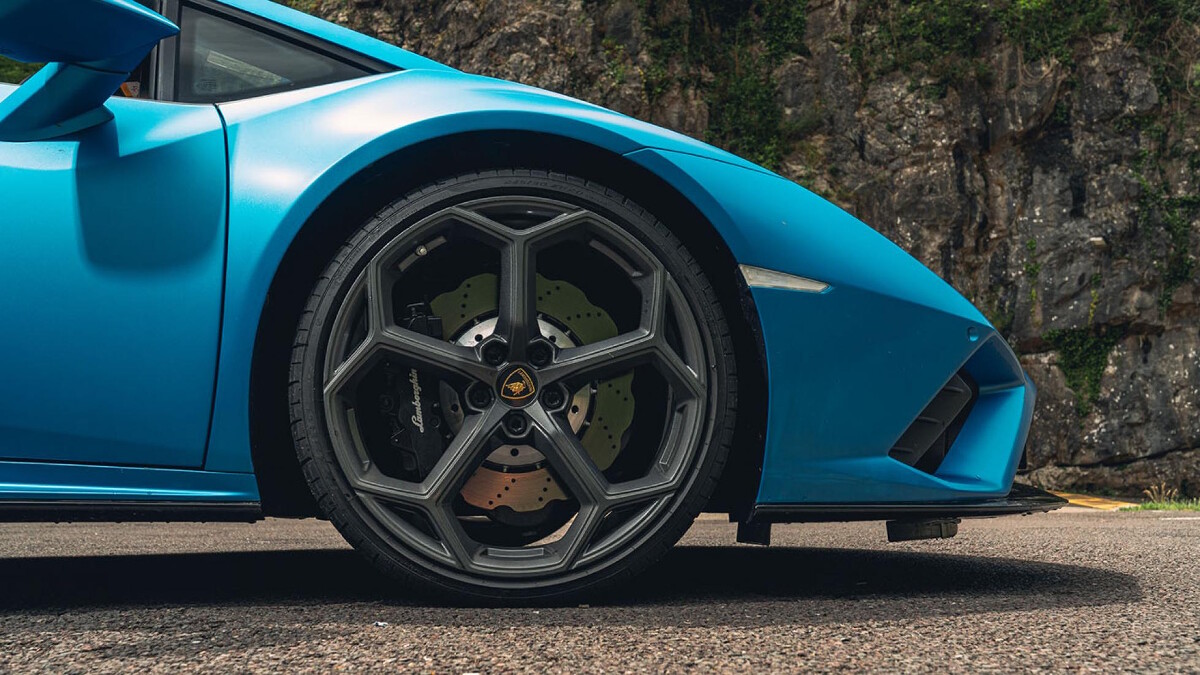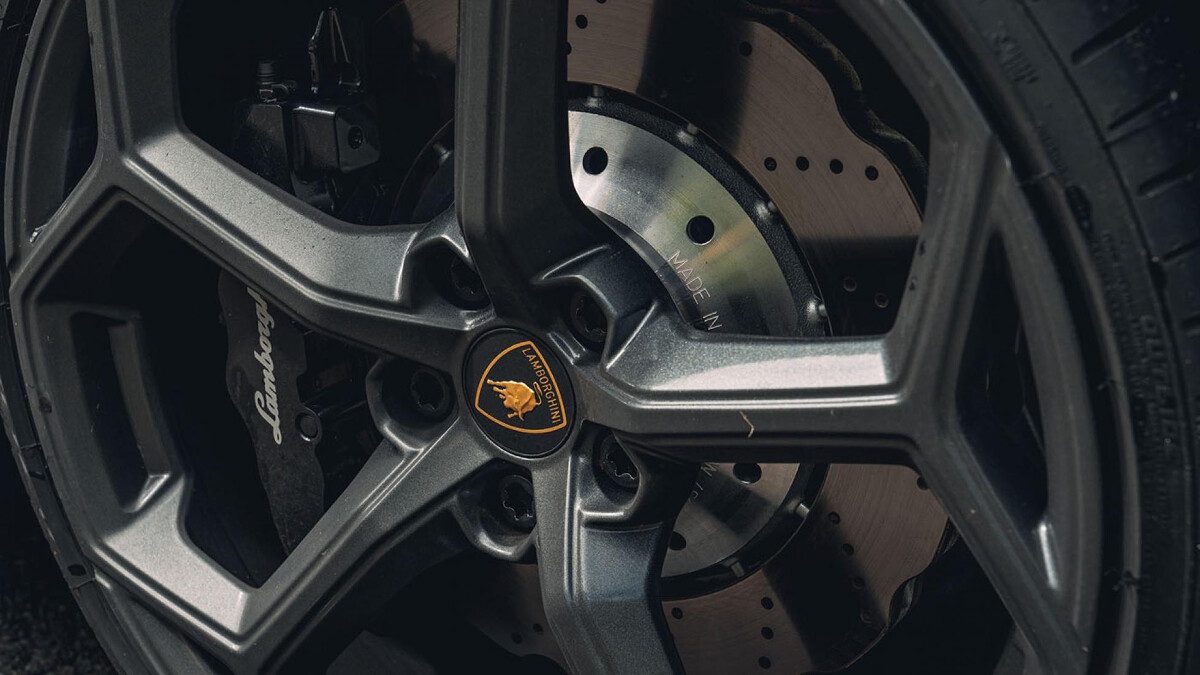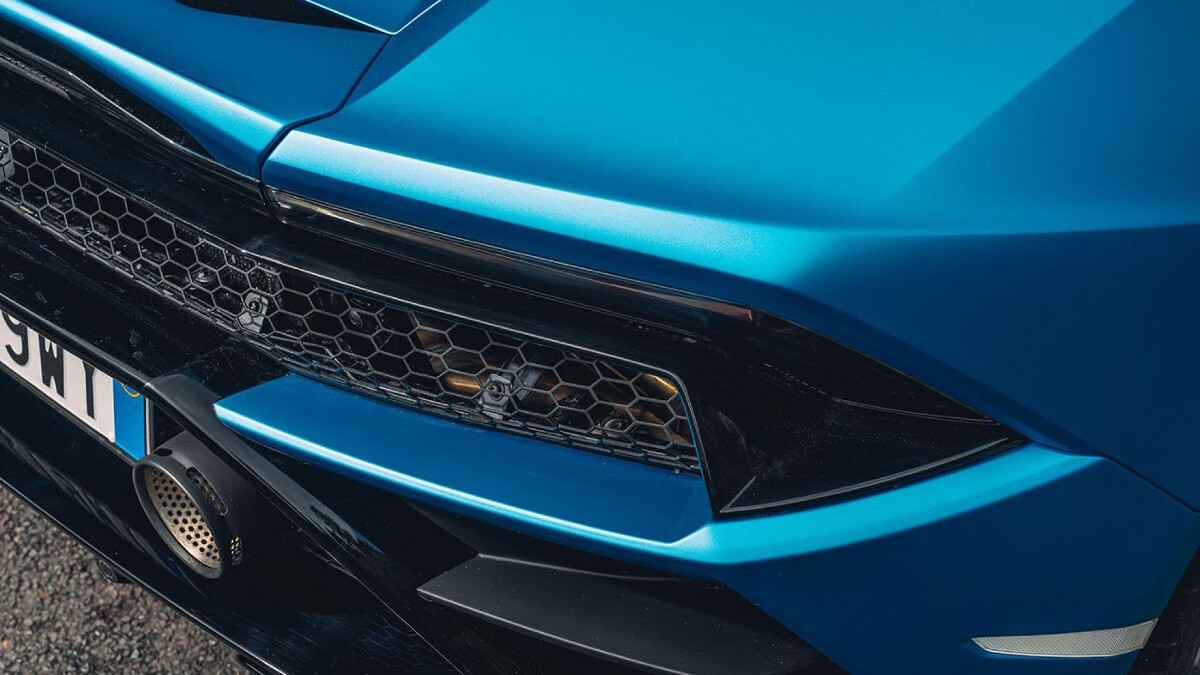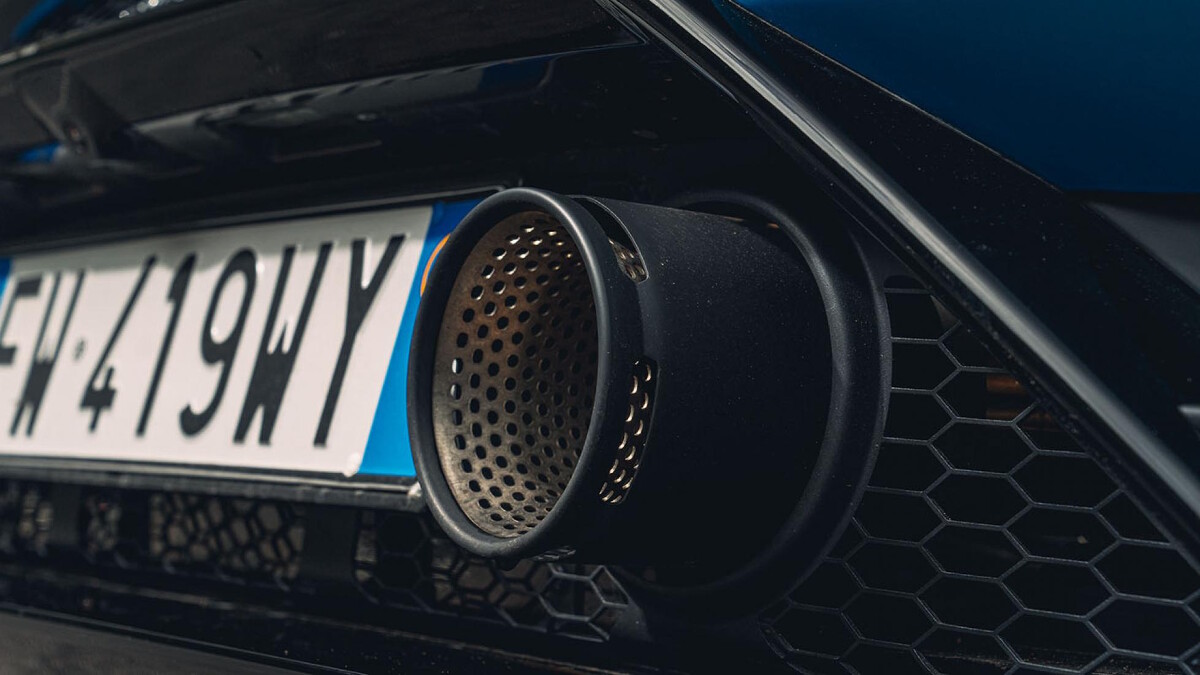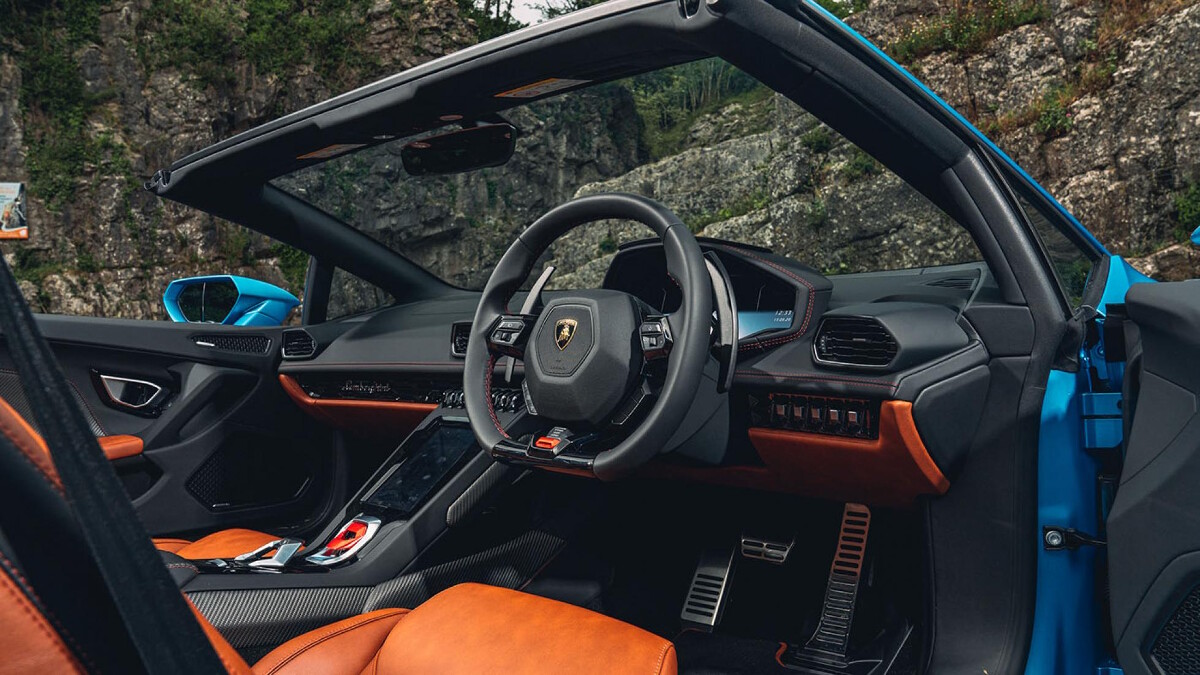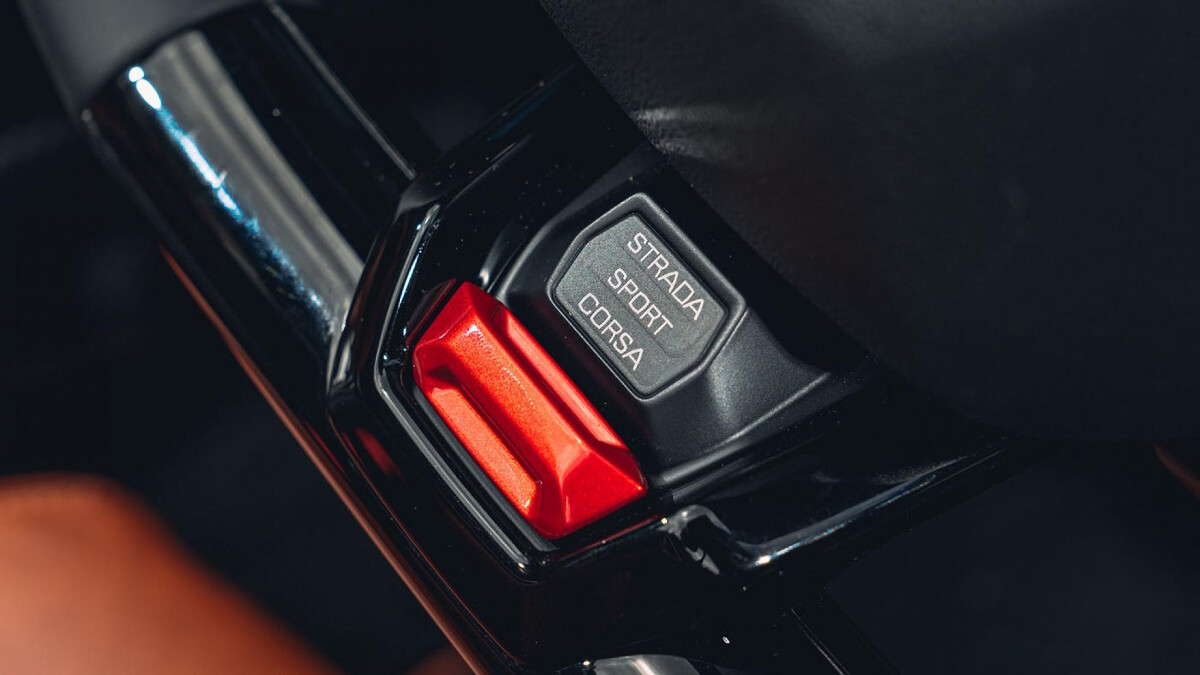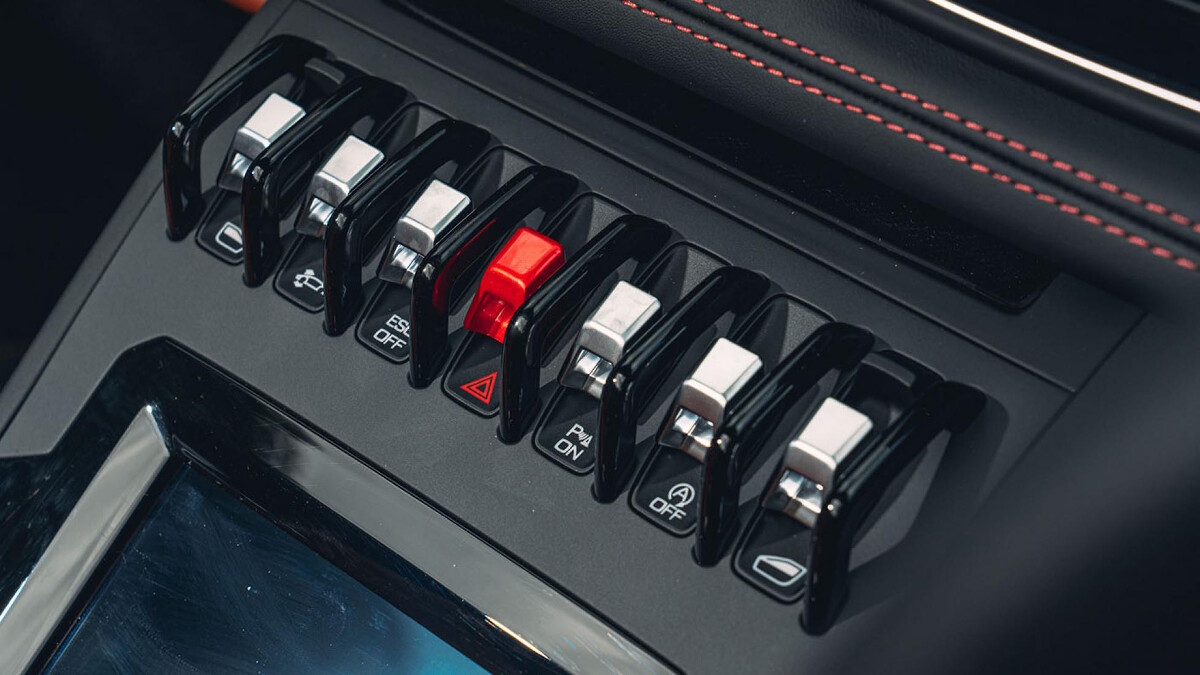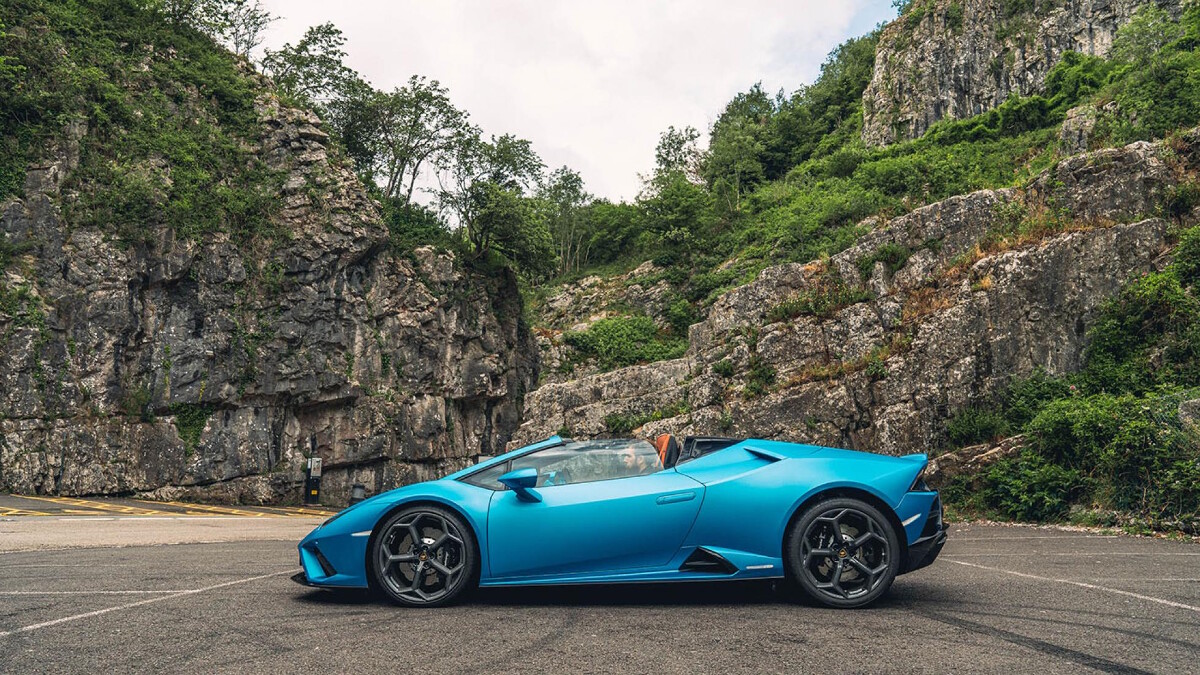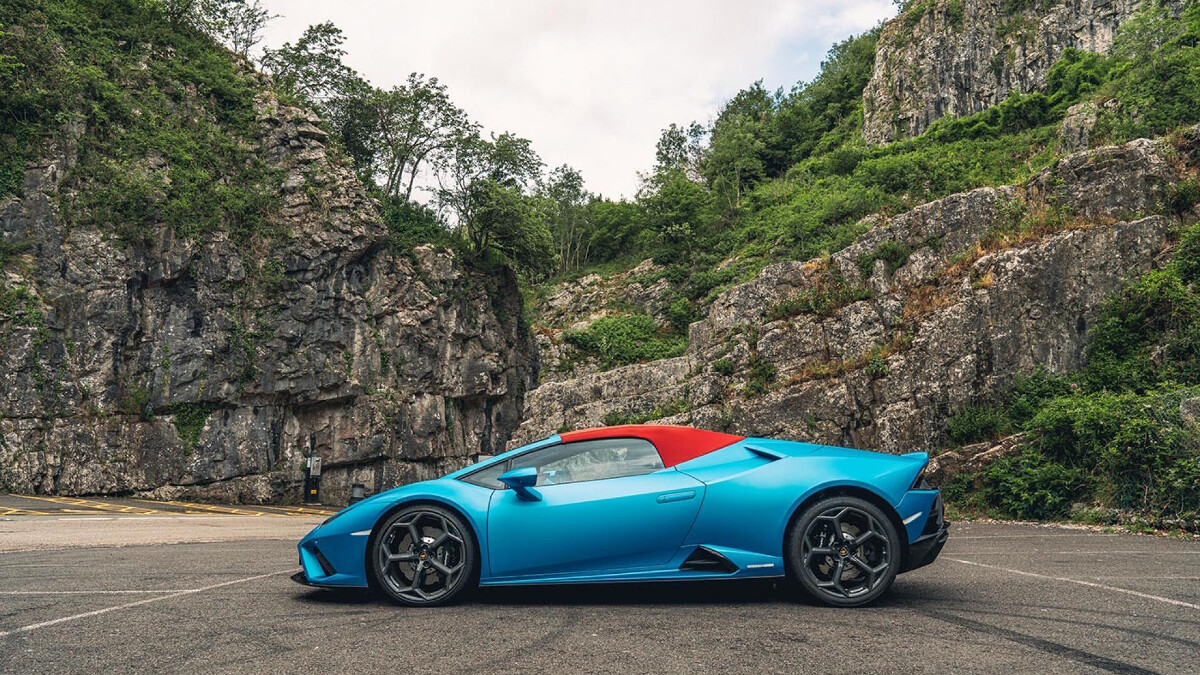 NOTE: This article first appeared on TopGear.com. Minor edits have been made.