Which small Mercedes is this?
It's the Mercedes-AMG A35 sedan. What it isn't is a CLA. You can get that with the same engine and chassis, but you'll pay more for the privilege. Such is the price of fashion.
Give me numbers.
As per the A35 hatchback, a 2.0-liter four-cylinder turbo drives all four wheels, serving up 306hp and 400Nm. That makes it good for 0-100kph in 4.8sec—basically the same as its Audi S3 arch rival, while almost a second slower than the big-boy AMG A45.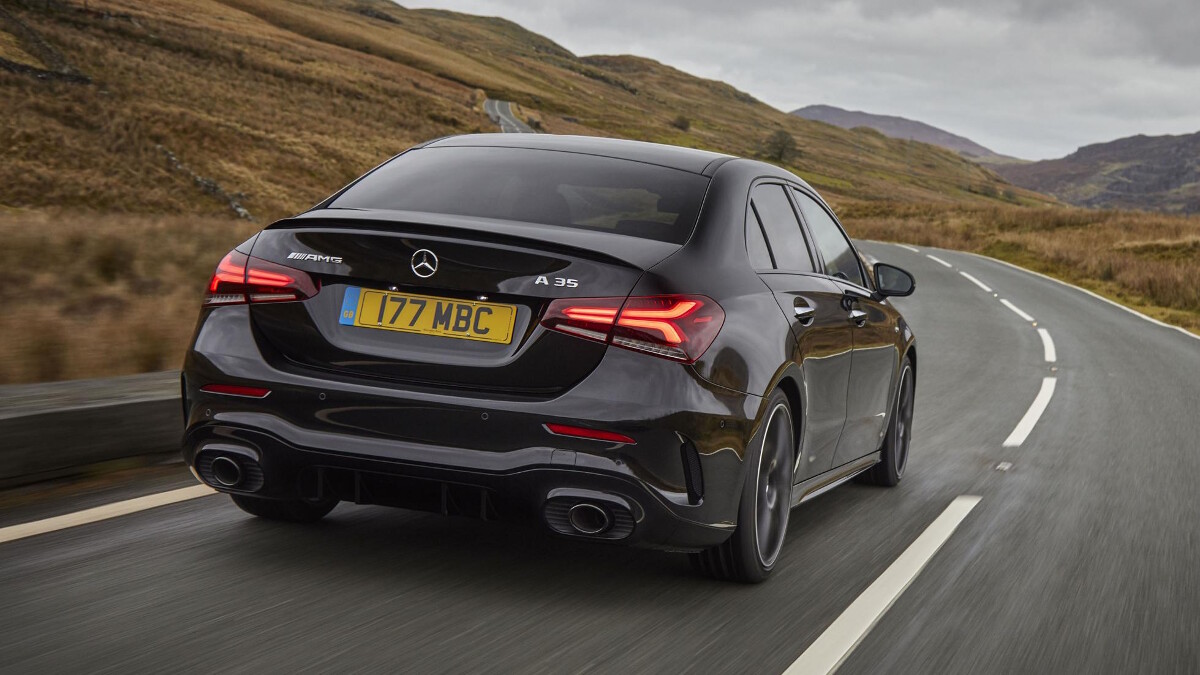 ADVERTISEMENT - CONTINUE READING BELOW ↓
A seven-speed automatic gearbox is standard fit, as is AMG's latest suite of driver modes and clever electronic nannies that are designed to flatter your abilities rather than hurt your pride.
ADVERTISEMENT - CONTINUE READING BELOW ↓
Recommended Videos
What's new?
The wheelbase is exactly the same as the A35 hatch, and tall rear passengers will suddenly have their hair mushed into the headlining, but you do get a bit more rear cargo space over an A-Class hatch without its rear seats pushed down.
And, to these eyes, it looks pretty damn good. It's less overwrought in styling than the pricier CLA, and without the chintzy optional spoilers of the A45 hatch, it just comes across as an altogether classier item in four-door form. Which, as we'll see, is actually kinda crucial.
Explain.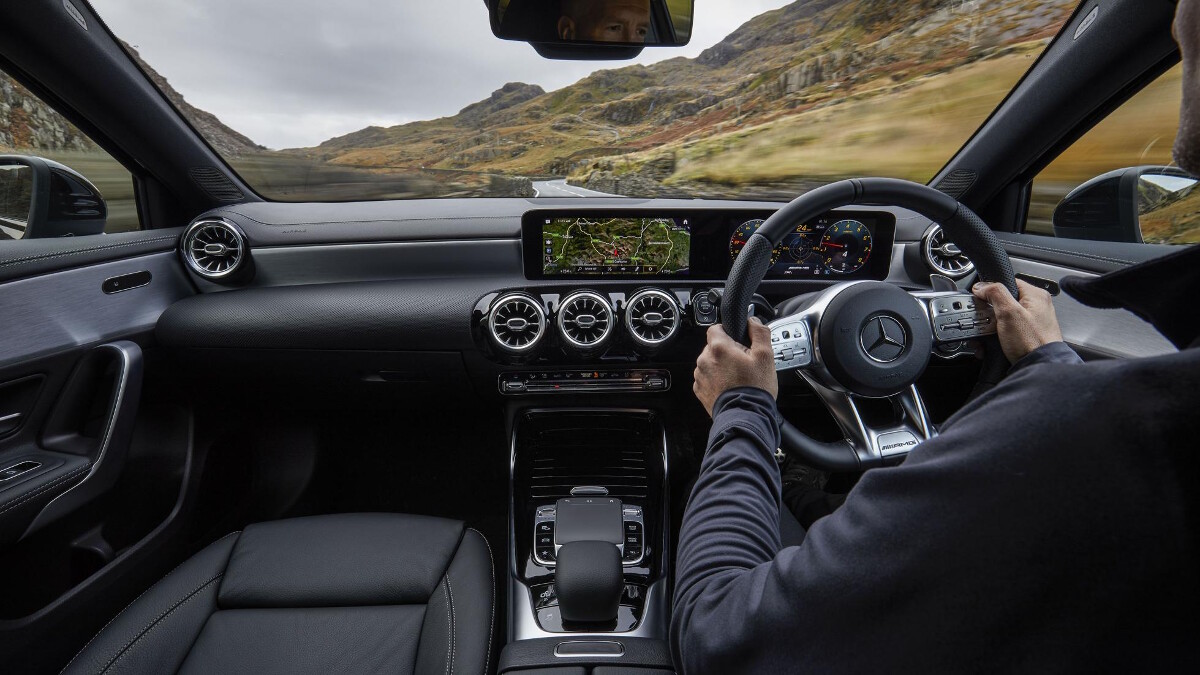 ADVERTISEMENT - CONTINUE READING BELOW ↓
See, the A35 may rumble into life a little uncouthly, and pop and crackle away when you lift off the throttle, but it's actually a very well-behaved car. When hot hatches typically behave like a toddler on a sugar high, that can be construed as a bit of a misstep. In a more svelte, stylish body, such decorum fits a bit more snugly.
The driver still doesn't feel like a vastly important part of the process, though. The front turns into corners incredibly keenly, and no matter how clottish you are with the throttle, the A35 just dumps all its power down and slingshots you out at barely credible speed. It's mightily effective a lot of the time, but little for the connoisseurs to eulogize about.
Not for driving nerds, then...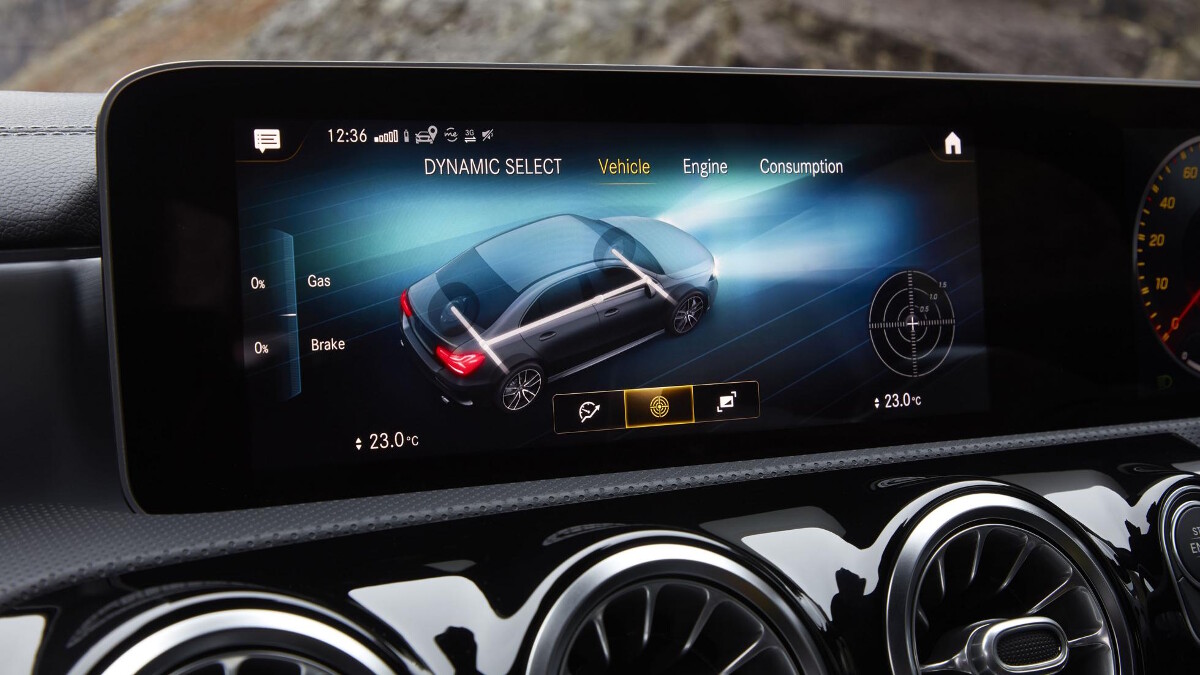 ADVERTISEMENT - CONTINUE READING BELOW ↓
There's more interactivity on damper roads, when the A35's hips start to loosen the tiniest bit, but it's otherwise locked down and serious, with none of the yobbishness performed on a whim by larger AMG sedans. There's no doubting its startling cross-country pace is impressive; objectively, Merc has nailed this car. Subjectively, though, it just comes across as a tad emotionless. If you like going fast in straight lines, you'll fall for it. If you like a car that's hyperactive in corners, it'll leave you wanting more.
Which is perhaps easier to forgive when its four-door shape allows it to duck out of a tremendously fighty hot-hatch class. And there's a real feel-good factor about a tenacious little sports sedan that'll slink through width restrictors and that doesn't require a billion parking cameras to negotiate a car park.
You've not been the kindest about A-Classes in the past.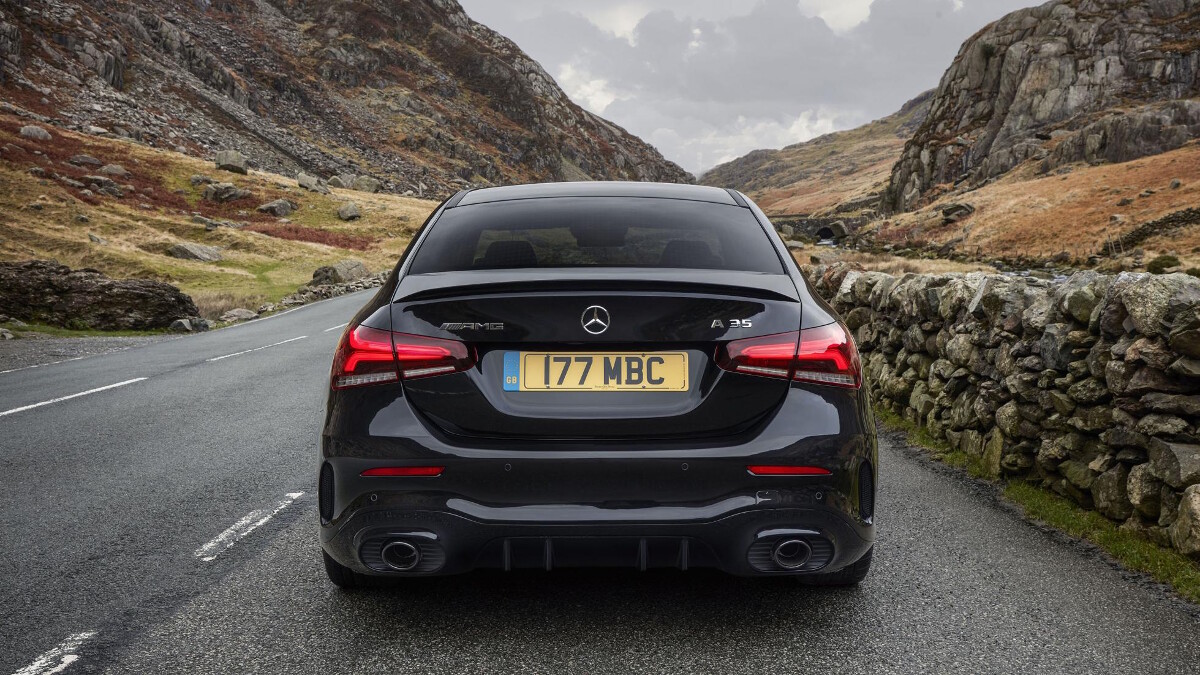 ADVERTISEMENT - CONTINUE READING BELOW ↓
Nope, and some old bugbears remain. The suspension is heroically firm, which is fine on a tight and twisty backroad, but a bit of a pig in town. And while the seven-speed paddle-shifter is largely very sophisticated, it's still capable of dropping you clunkily into the top of second gear with just a millimeter too much of throttle, its kickdown function occasionally too boisterous.
Similar issues affected the old A45 and remain here. Cars that are natively front-wheel-drive just aren't the AMG speciality, so there's still a tangible sense it's catching up to rivals with more mainstream badges. Ford, Honda, and VW all make small performance cars that are more cohesive as well as more exciting. Even Hyundai and its i30N Fastback channels the titchy sedan vibe for a much smaller price tag than an A35's.
But I love how this thing looks.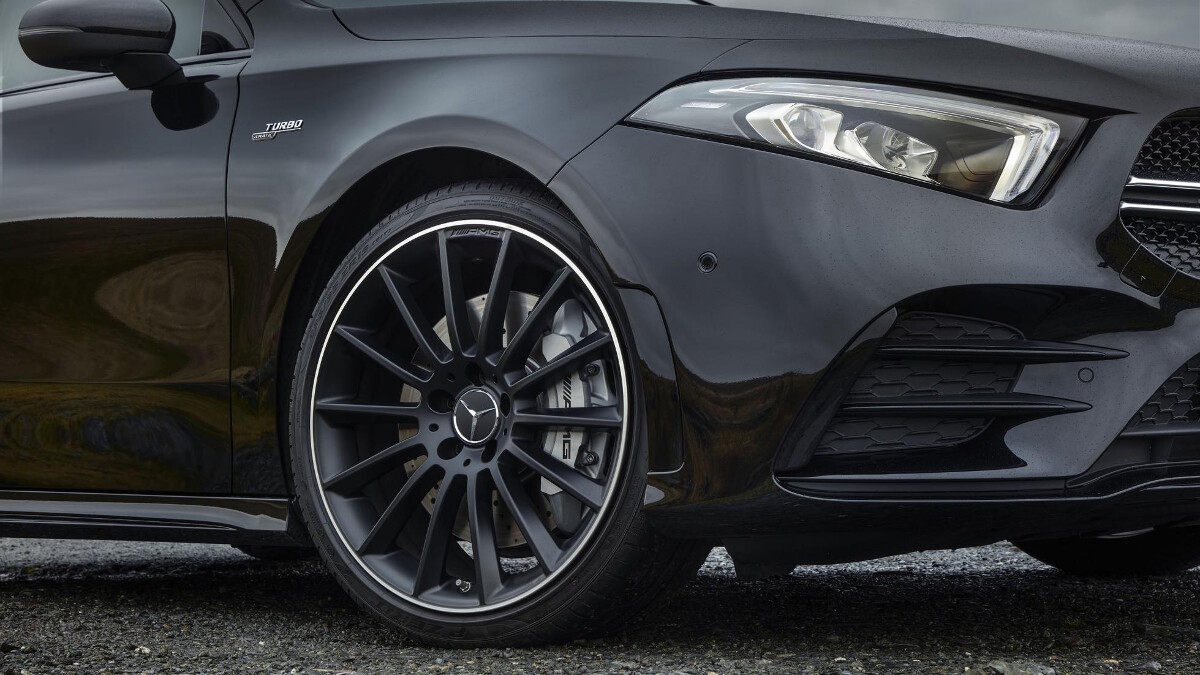 ADVERTISEMENT - CONTINUE READING BELOW ↓
Therein lies the A35's appeal. It's a lovely thing to walk up to, you'll always glance back as you walk away, and the bit in between will be spent looking at a stunning spread of screens with almost infinite personalization options. So long as you don't have too much of a regional lilt, you'll operate many of its functions by voice, too, thus avoiding some disappointingly cheap switchgear.
For those who really love driving, though, there's not enough nuance, involvement, or feeling like you're anything more than a bit of flesh hanging onto a really fast small sedan. But for everyone else, here's a car with tons of style and just about enough substance to back it up.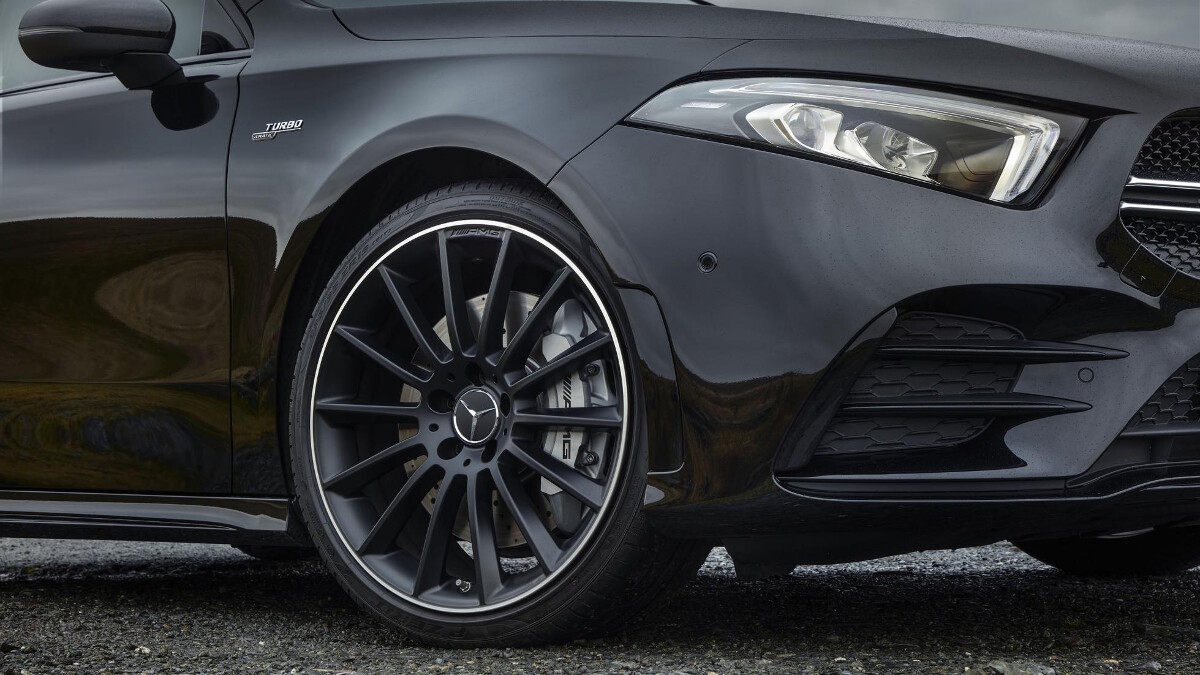 ADVERTISEMENT - CONTINUE READING BELOW ↓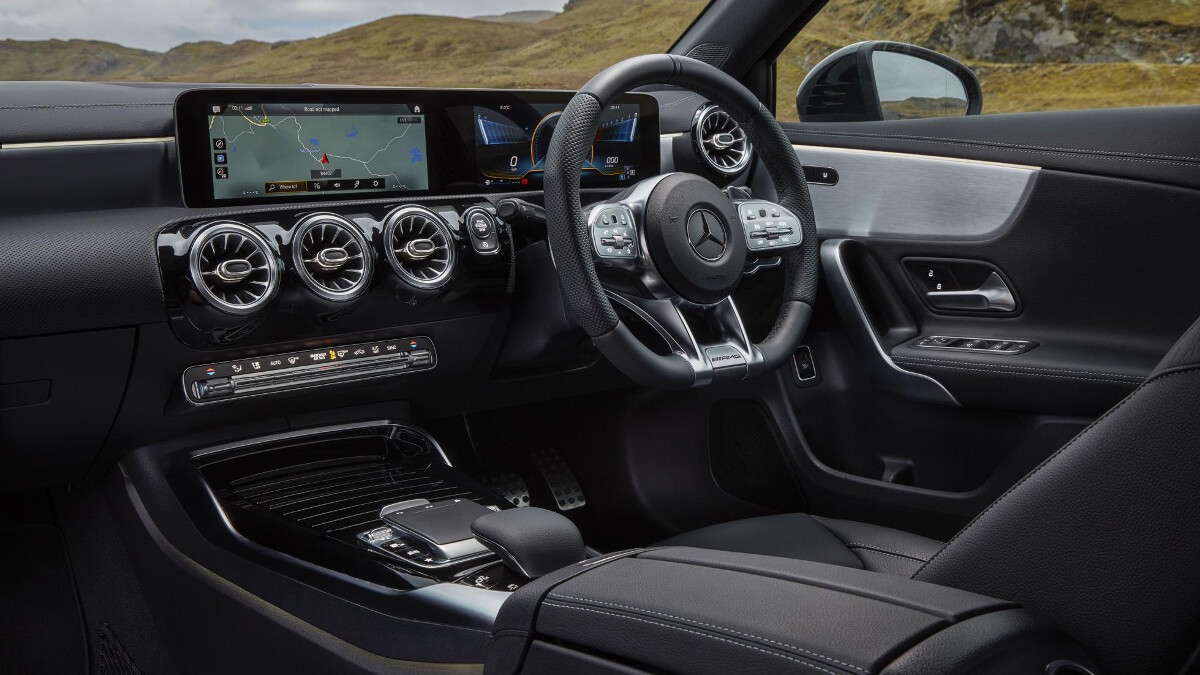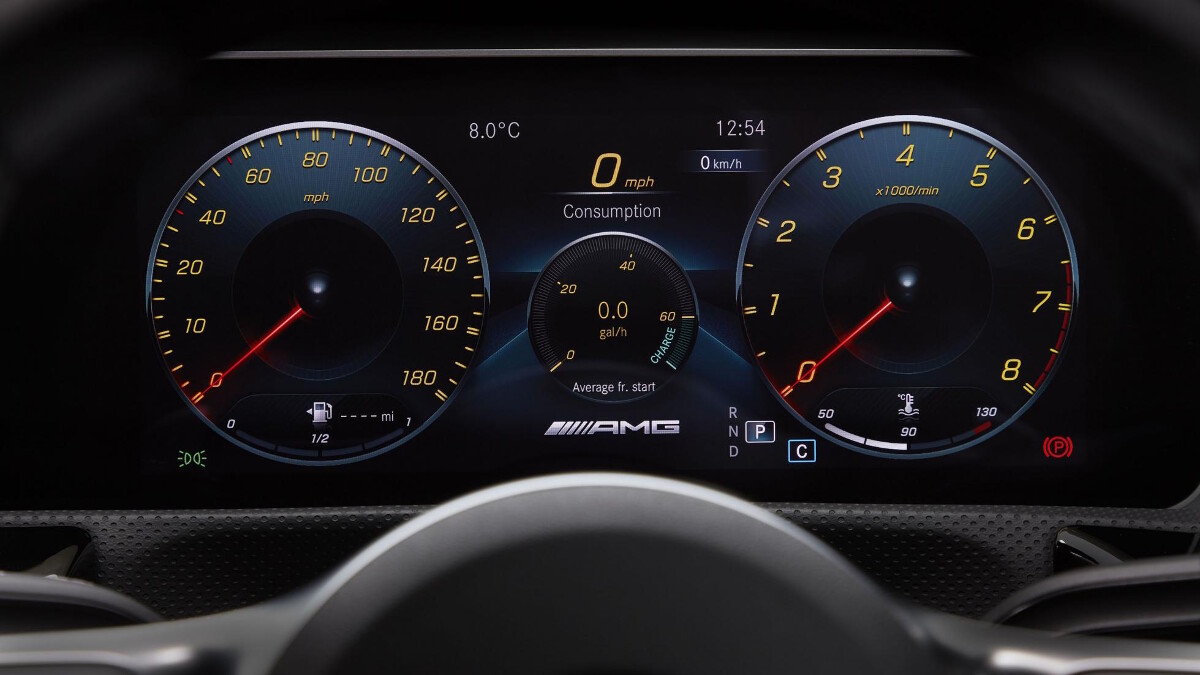 ADVERTISEMENT - CONTINUE READING BELOW ↓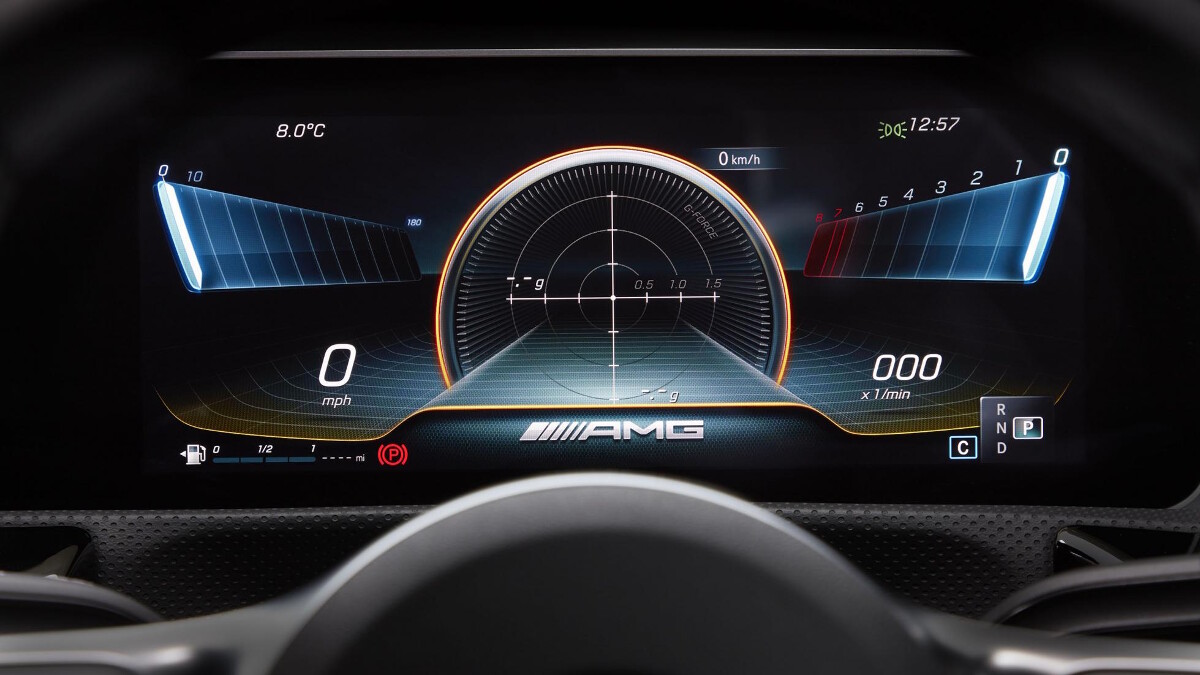 ADVERTISEMENT - CONTINUE READING BELOW ↓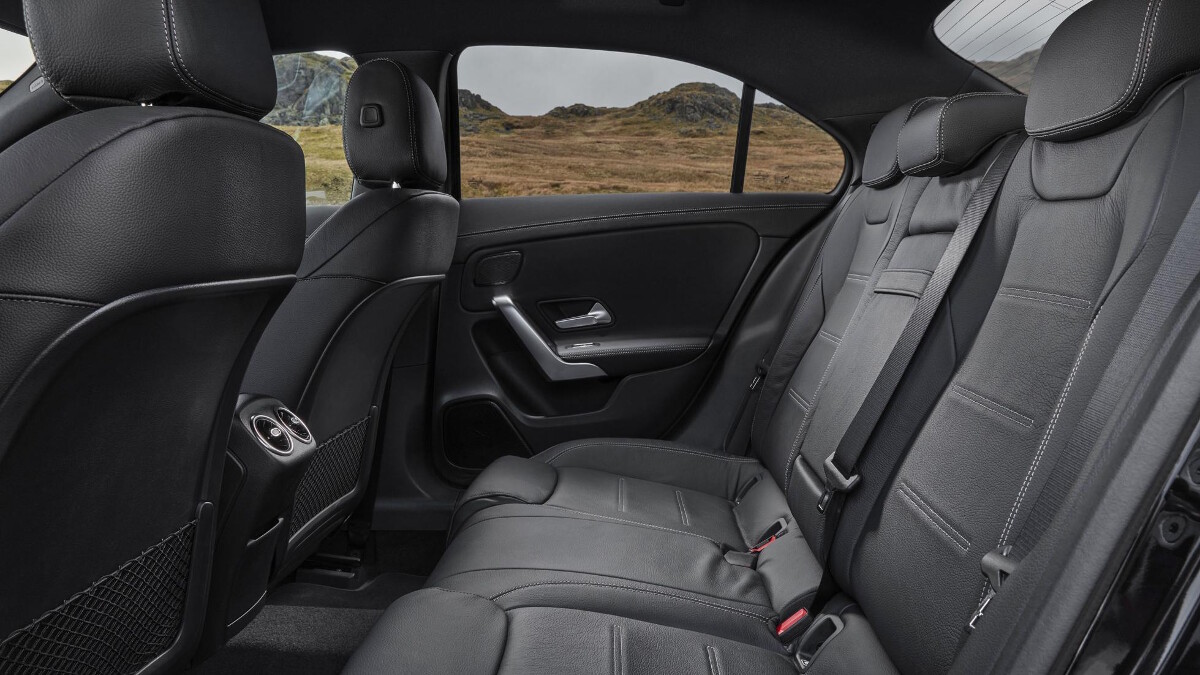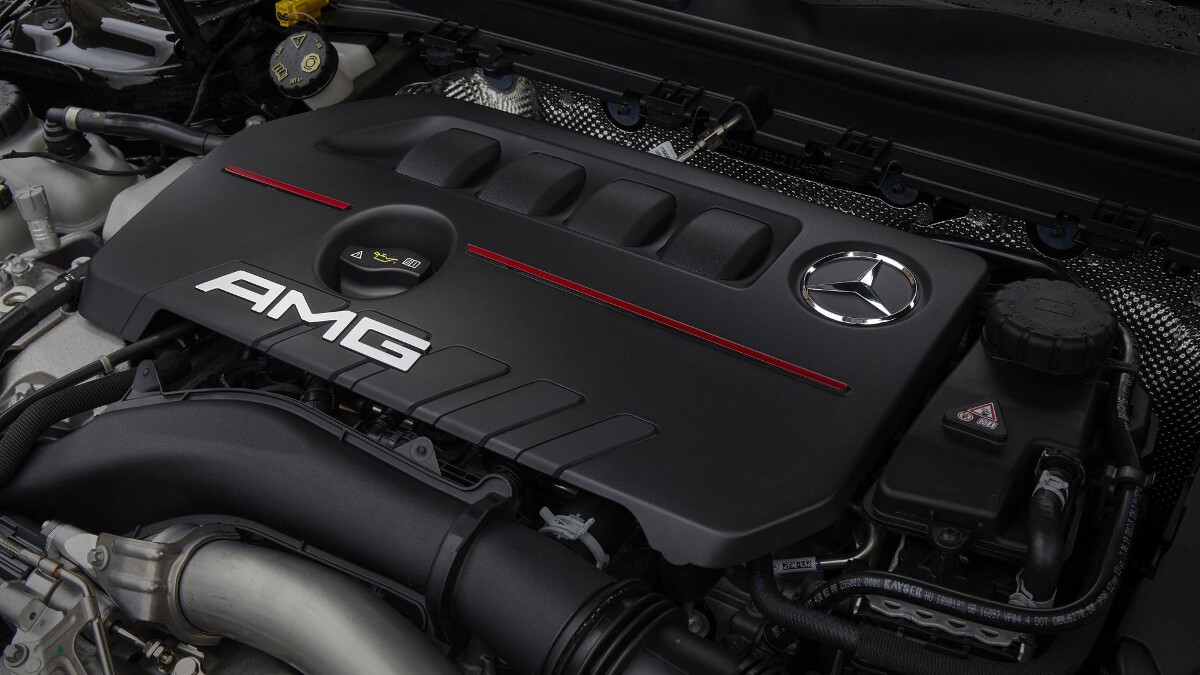 ADVERTISEMENT - CONTINUE READING BELOW ↓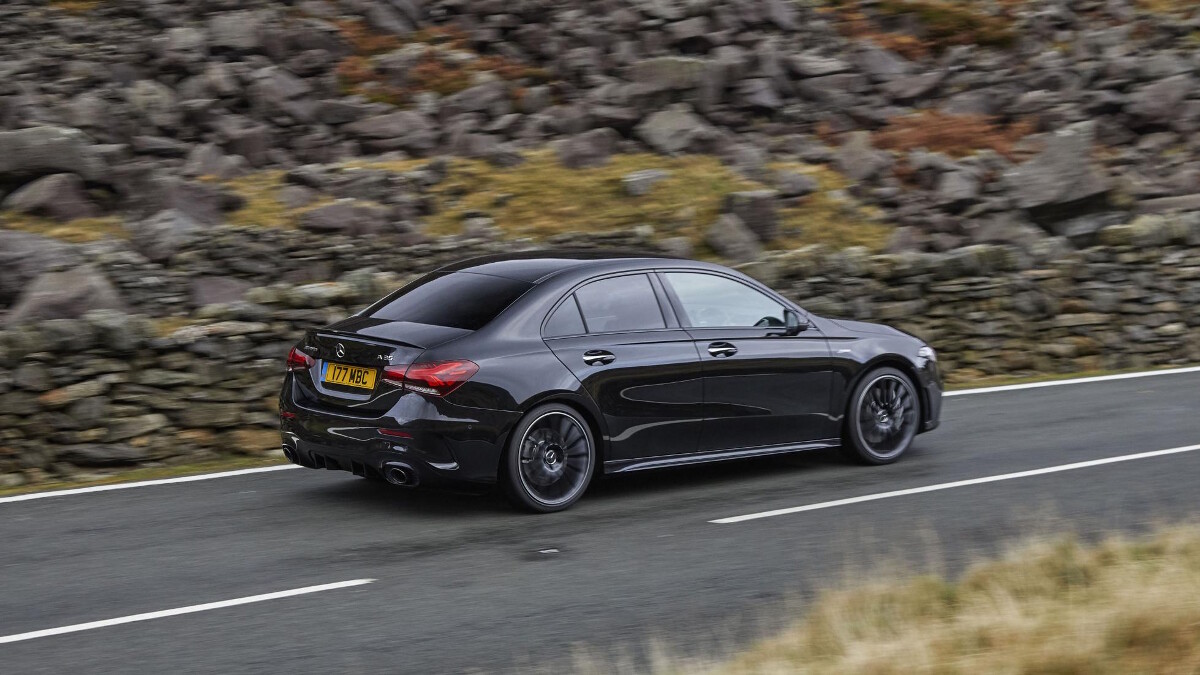 NOTE: This article first appeared on TopGear.com. Minor edits have been made.