This is the world's most pugnacious super sedan, only it maybe not quite so pugnacious as before. The Mercedes-AMG E63 has been upgraded, and the idea, says Mercedes-Benz, is to offer 'enhanced everyday comfort.' Good, since that's about the only real criticism we had of its mighty predecessor.
That arrived four years ago in late 2016, bringing with it a 4.0-liter twin-turbo V8 mated to what is arguably the best 4WD system in the world. Not only was it very effective at getting its power down on difficult roads and conditions, it could also be very effective at not getting its power down if you disconnected the front driveshafts and locked it into Drift mode. Not for the faint-hearted. Anyway, none of that has been touched—this is a midlife facelift for the E63, which means a bit of sculpting, but no fundamental changes. A chance for the engineers and designers to do some light, less consequential fettling.
The engine is untouched (although seeing as engines are as central to AMG as they are to Ferrari, we kind of doubt it), meaning you still have the choice of plain 567hp E63, or the E63 S with 604hp, Drift mode, and other niceties. Performance is unchanged, with a 300kph max and 0-100kph in 3.4sec for the S. That also returns 277g/km and 9.87km/L. The wagon has a 290kph top end, is 0.1sec slower to the century mark, and is also slightly heavier on fuel (283g/km and 9.69km/L).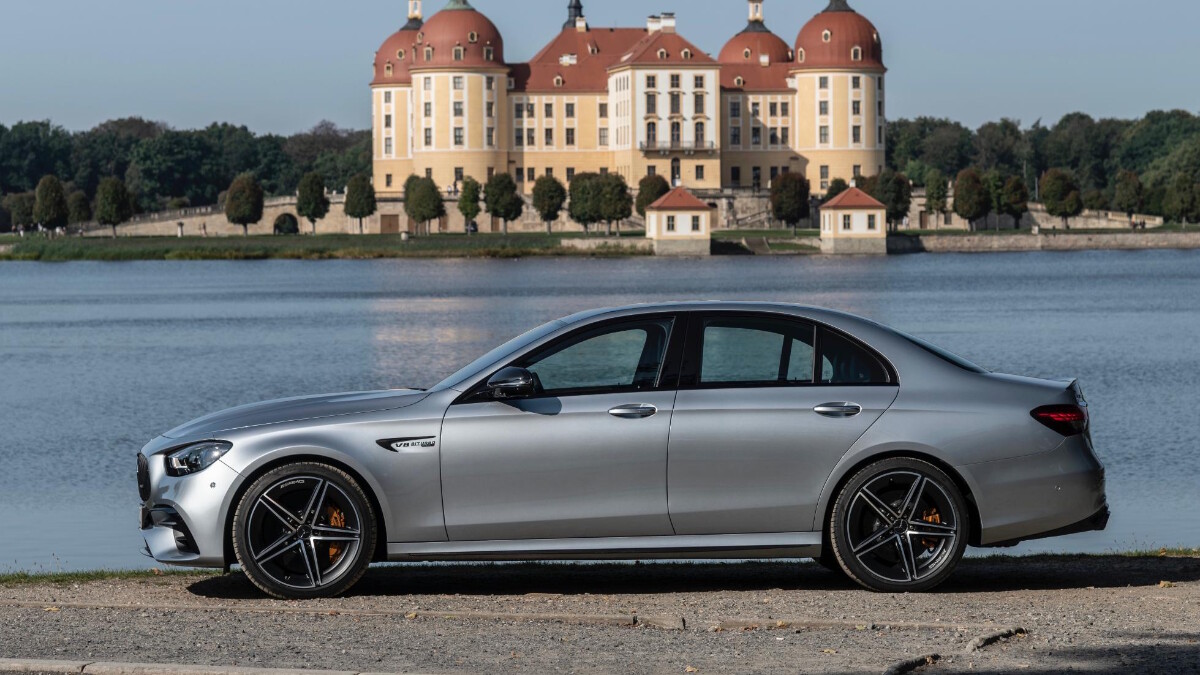 ADVERTISEMENT - CONTINUE READING BELOW ↓
At the front, you'll find a new splitter and even bigger frontal intakes, sweeping back toward front arches that are now 27mm wider each side. They cloak wider track widths and bigger/wider front tires—the most significant mechanical enhancement made.
Inside, there's an updated steering wheel complete with even more touch-sensitive controls, and an enhanced one-piece-of-glass, twin-screen layout for all instrumentation and infotainment. The clickwheel has gone completely, and in its is place a neater, cleaner, larger touchpad.
The outward enhancements have given the E63 a more rounded front end with a more pronounced grille that's presumably good for aero and cooling, but lends the E63 a slightly toothy face. The rear lights are new and nicely worked, although more anonymous on the wagon than the sedan. It appears Mercedes has not gone in for the more overt visual stance and aggression of the Audi RS6.
What they have gone in for is a price to match the Audi. At £98,370 (P6.08 million) for the sedan, or exactly £2,000 (P123,640) more for the wagon that's the one you really want, the E63 has had a significant £10,000 (P618,211) price increase since it arrived in 2016. And no, that's not reflected by enhanced equipment.
On the road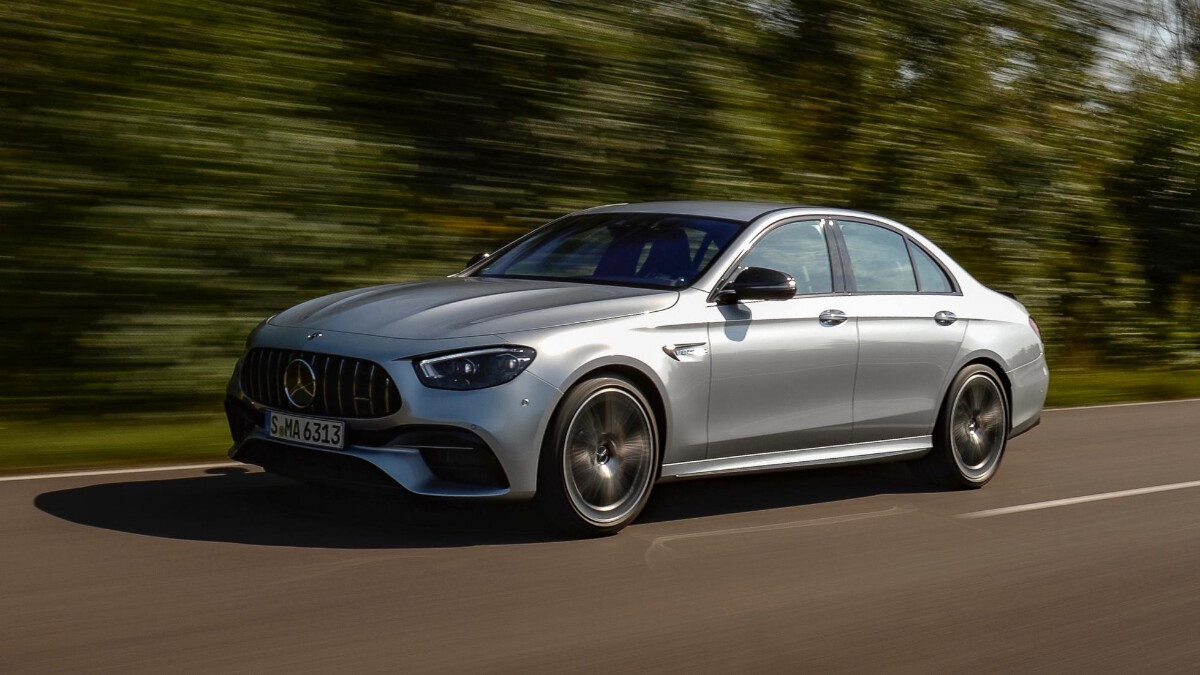 ADVERTISEMENT - CONTINUE READING BELOW ↓
Recommended Videos
It's still not as plush as an Audi RS6. Good. That's not what the E63 is about. This is an angrier, more purposeful super sedan. But the problem has always been that it was a car aimed too much at the driver, and not enough at the rest of the passengers on board—especially if you were going for the wagon (which, quite frankly, is the only choice). A broader spectrum of ability is what was needed, and now Mercedes-AMG claims to have delivered it.
The suspension has been retuned, there are new bushings for the front axle to go with the wider track widths and tires—and you can tell almost immediately. The steering still has the same slight springiness when you've got some lock on, gently pushing back at you, but the wheels now carve a cleaner line. There seems to be less roll, but also more suppleness in the springs, which is a neat trick to have pulled off. It feels well-supported and accurate around corners, satisfying to drive even when you're just turning the wheel at modest speeds.
At the rear, there's a new subframe carrier for the rear suspension and altered damper hydraulics. I struggled to tell much of a difference from before—the noticeable changes are all at the front. However, taken overall, some of the harshness of the pre-facelift car has gone. The E63 is still tautly sprung and firm of ride, but some of the vibrations and commotion that were probably more unsettling for passengers than the ride firmness itself, have definitely been eased. There's a sense that it's gained some maturity.
ADVERTISEMENT - CONTINUE READING BELOW ↓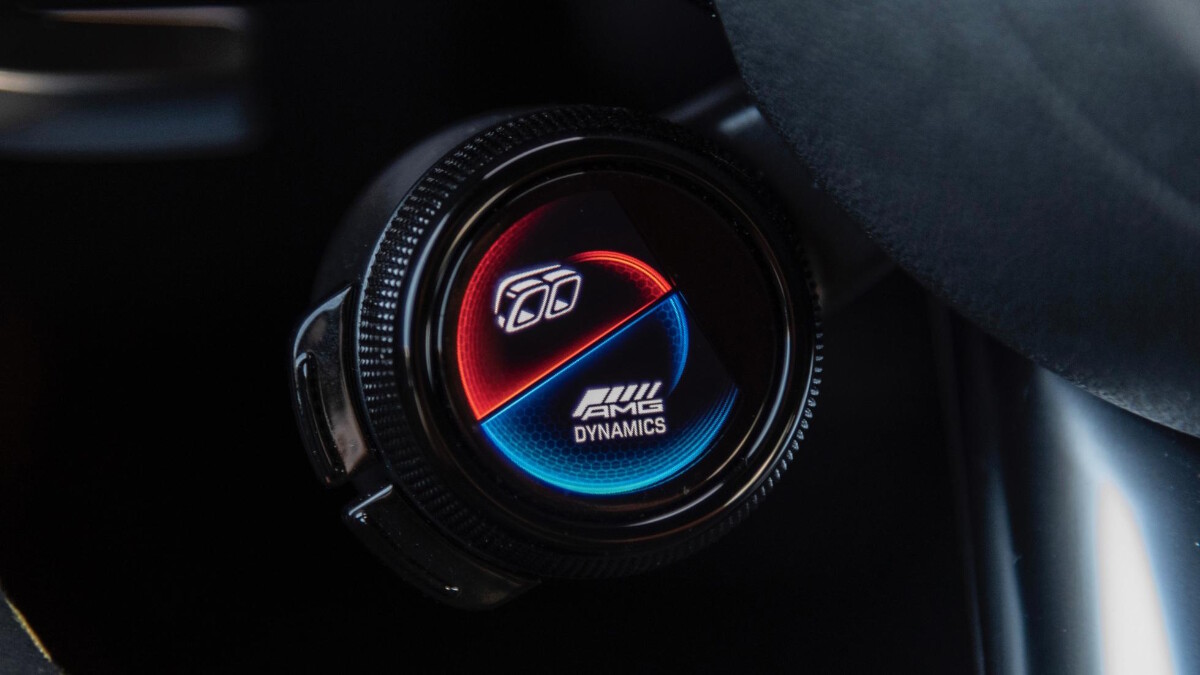 So, it steers better than before, gives you more confidence in what's going on at the front, and just as much information comes back from the wheels. But it's been through a slight filter that improves it for passengers, without diminishing it for the driver. A hint more polish has been applied, and it really suits the E63.
Which is still a deeply, ridiculously fast car. AMG may claim to have left the powertrain alone (and yes, it still delivers the same power figures through the same nine-speed multi-clutch gearbox), but in practice, it also feels a little sharper in its actions. Gears appear to slip through more cleanly and deliberately than before, and the motor's torque characteristics and response seem brighter. It's not that it picks up quicker at lower speeds, as you need 3,000rpm on the dial before the real fireworks begin (even if Merc says 848Nm is on tap from 2,500-4,500rpm), but that the power comes in both more urgently and smoothly once you ramp into the powerband.
It remains a truly superb engine to use, still a V8 with a great baritone voice, masses of power and able to make mincemeat of whichever gear it's in. It's addictive to use and quick to respond in a way neither the BMW M5 or Audi RS6 can match. And this sense of involvement and excitement isn't just confined to the powertrain. This is an exciting car to drive in almost any situation. 
On the inside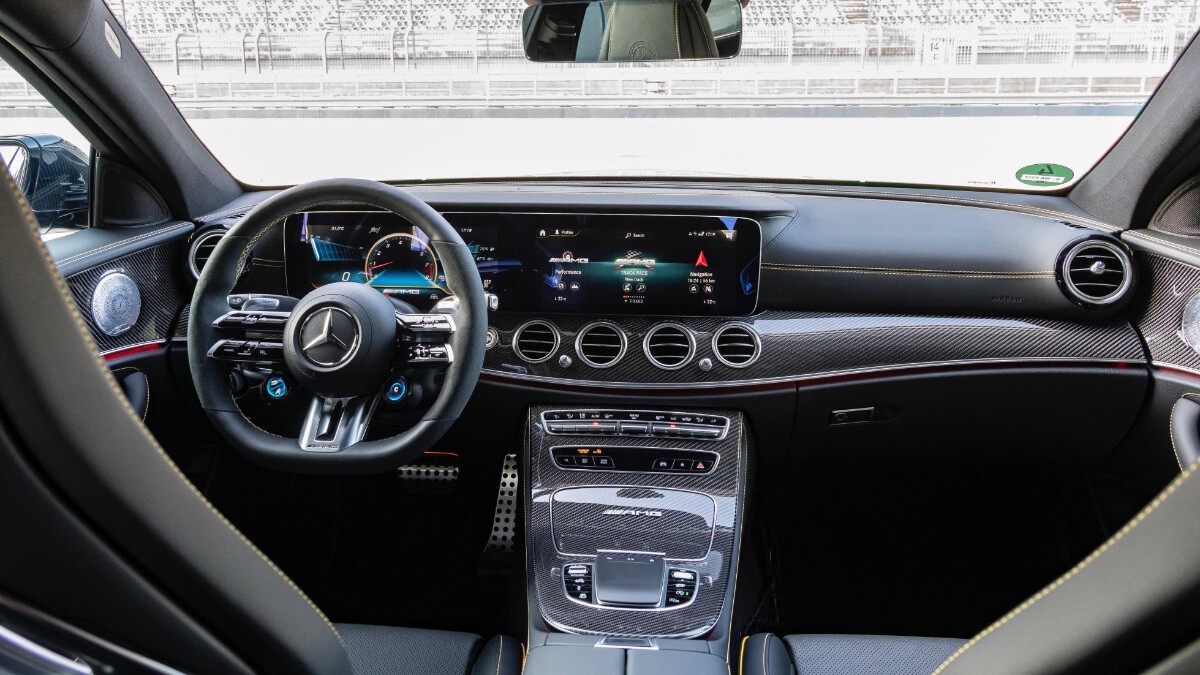 Take a quick glance inside. Attractive, isn't it? Sophisticated-looking steering wheel, lovely material blend, elegant, interesting design, lots of screen and carbon. Sets the tone for the car very well. Now, try using it.
Merc is by no means alone in trying to insert maximum functionality into its cars, but it is one of the worst offenders when it comes to complexity. Mostly, this is confined to the screen menus, and once you've got those set up as you like, you don't have to worry too much. But the new steering wheel is even more of a fiddle to operate than before. The only proper physical buttons on the steering wheel are the paddles for the gearshift—the lovely tactile metal rotary volume controller has been replaced with a slider bar that's more awkward to operate (but presumably saves money).
ADVERTISEMENT - CONTINUE READING BELOW ↓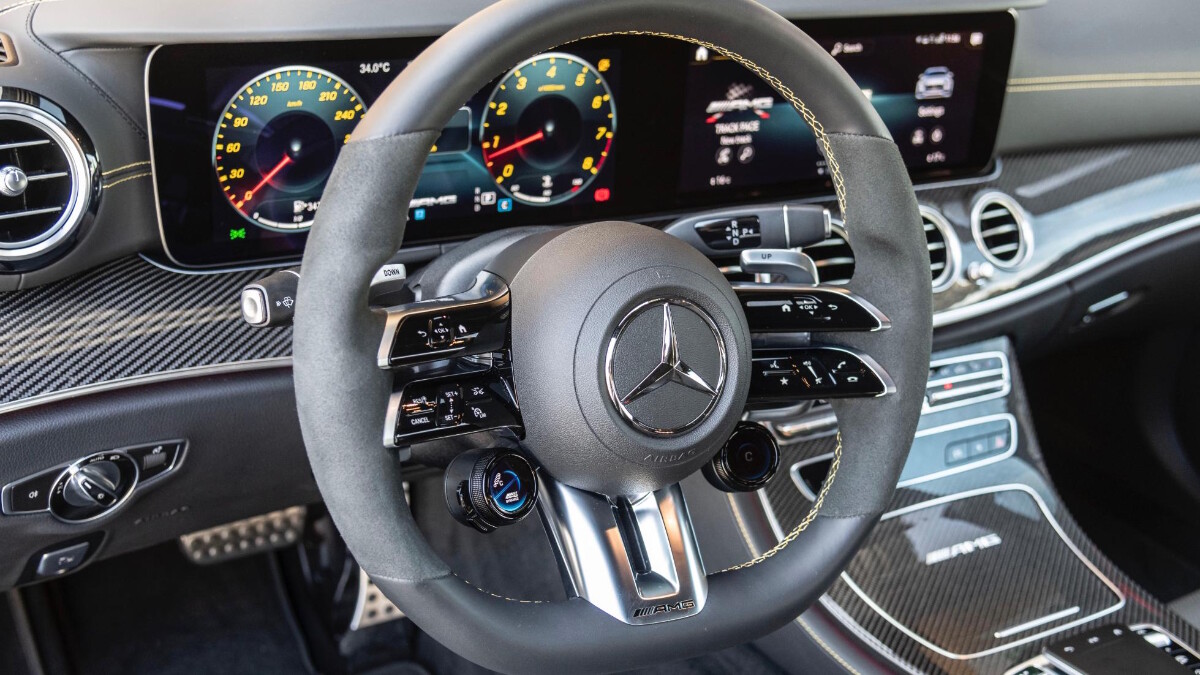 At least Mercedes appears to have spent on the controllers in the lower half. These configurable mini-screens operate the dynamic systems (suspension, exhaust, traction, gears, and so on), and used to be cheap, flimsy and creak when pressed. They're more solid now. Bravo. Thumb pads on the top bar control the left or right screens, respectively. It's a good idea in that you don't need to use the touchpad on the center console, or reach and prod at the screens themselves, but they're still not a quick and easy way of getting around the increasingly deep and confusing menu system. And nor is the 'Hey Mercedes' voice control system.
Let's look at some positives. The driving position is great, the seats, although almost hard, are very supportive, and there's more than enough space all round for people and kit. The wagon's rear cargo space is huge. This is a very practical device, and although maybe not as logical to operate inside as its Audi and BMW rivals, it fights back with a cabin that feels more appealing than a run-of-the-mill exec sedan's.
Final thoughts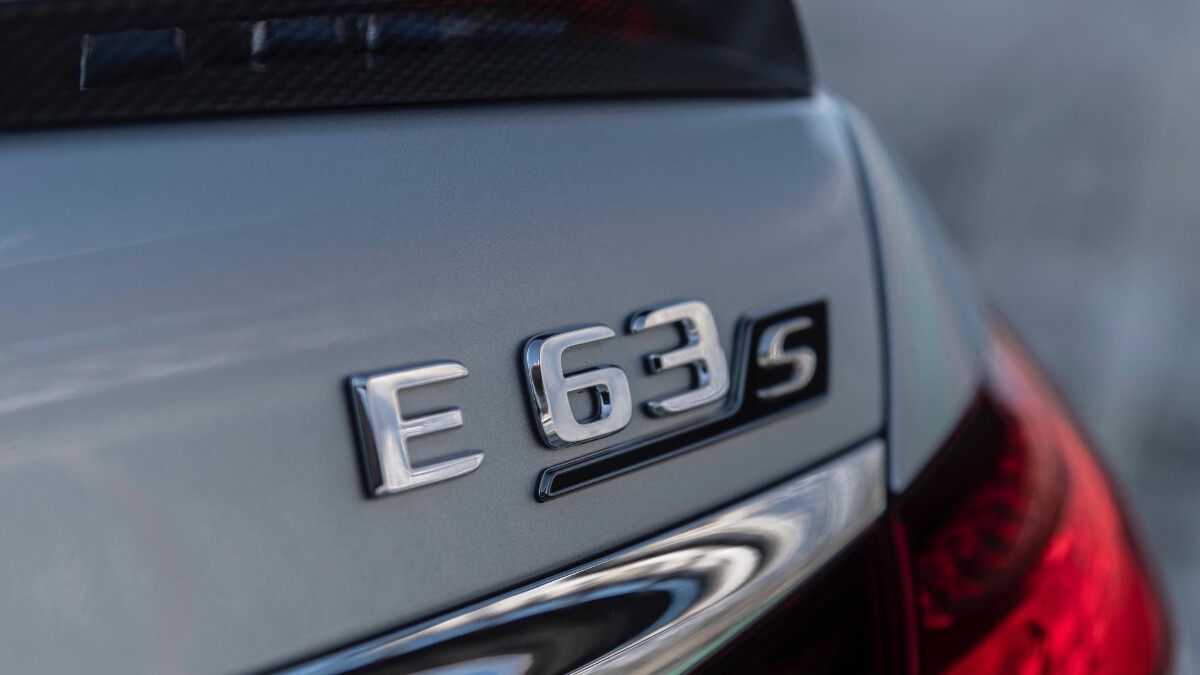 The facelifted E63 does the job Merc needs it to do: deliver a bit more passenger comfort without removing any of the driver appeal. It still sounds great, goes hard, and makes the driver feel like a small, giddy child every time they climb behind the steering wheel.
But it now makes their passengers feel more relaxed, too. It's not that the ride is much softer, it's that vibration and harshness are better damped, making the car feel more grown up. Just be warned the new steering wheel and complex infotainment is very much aimed at a younger generation. You'll get used to it.
ADVERTISEMENT - CONTINUE READING BELOW ↓
For us, the update reinforces the E63's position as the best super sedan and wagon there is. The changes not only improve comfort, but add some dynamic polish that make it more invigorating and eager. An RS6 is more refined and has amazing stance, the M5 is the most accomplished to drive, but the E63 remains the most thrilling. Now with fewer complaints from your passengers.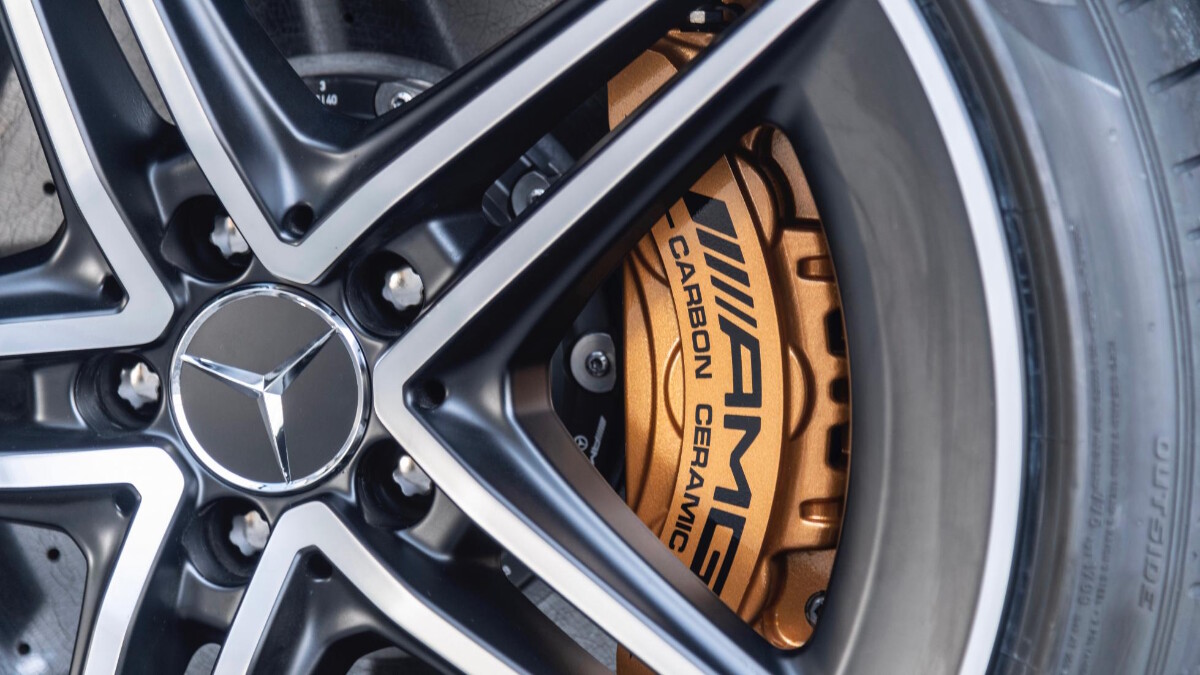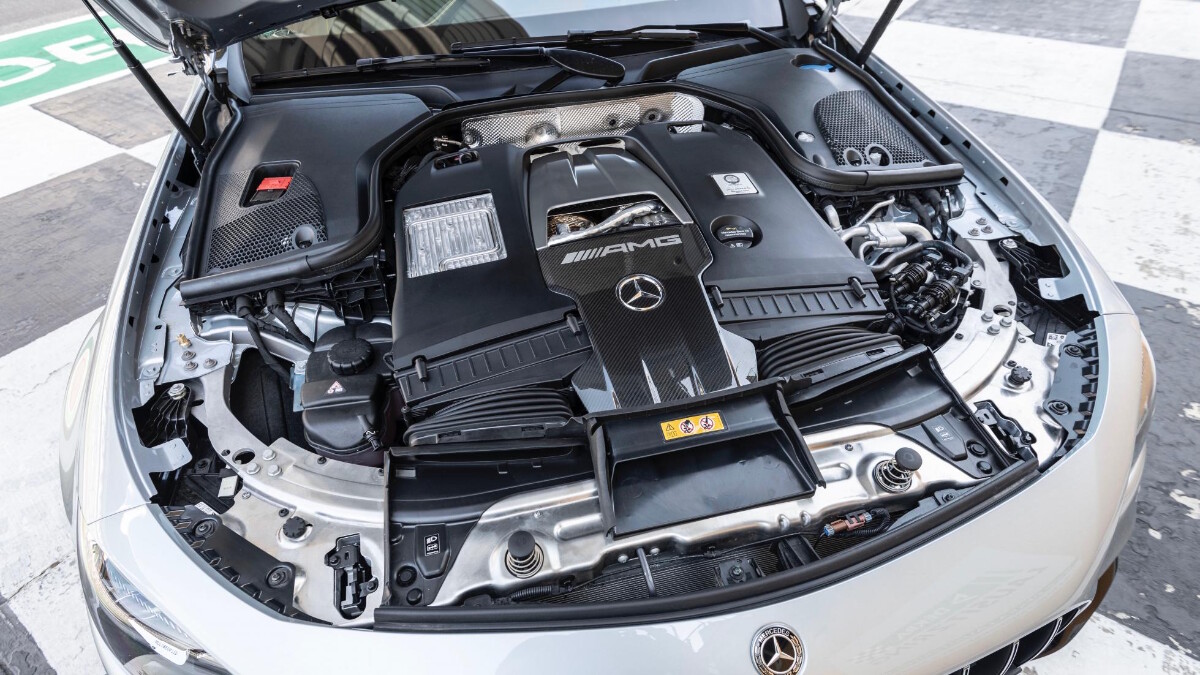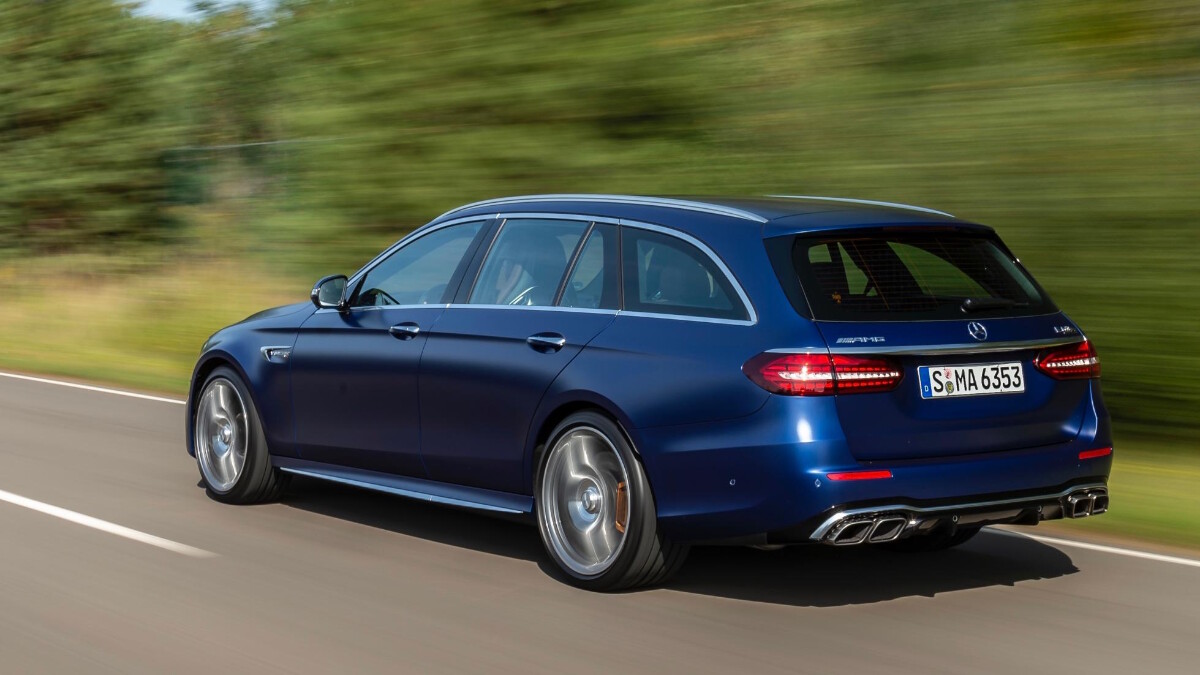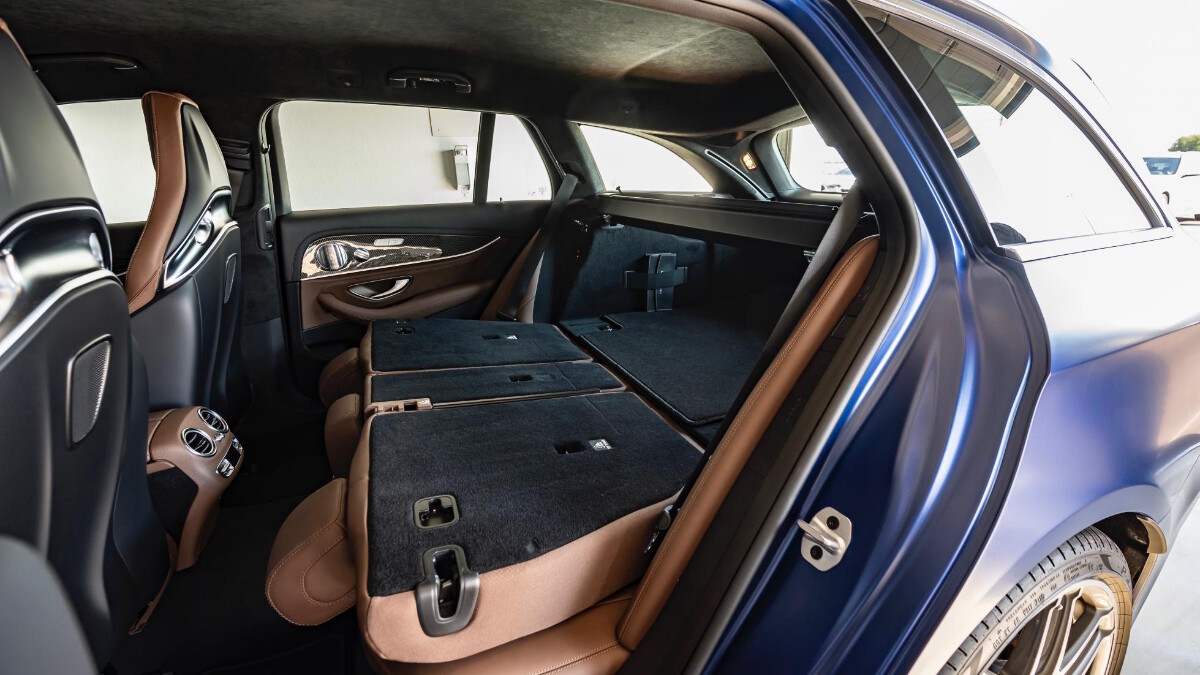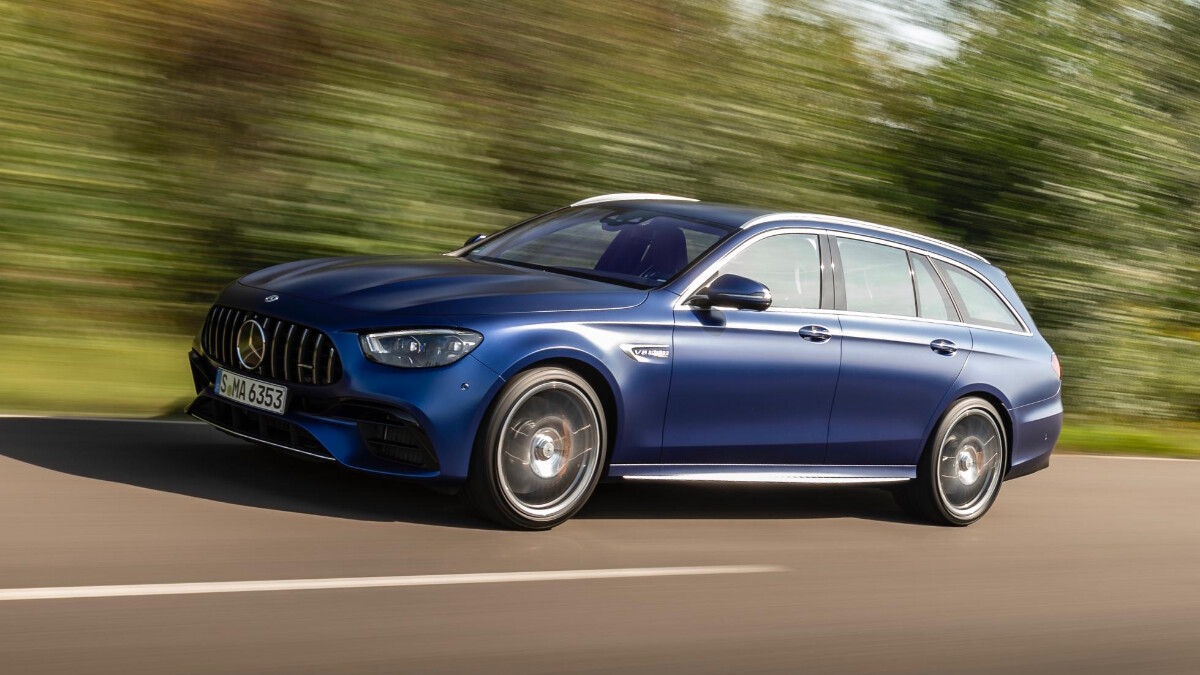 ADVERTISEMENT - CONTINUE READING BELOW ↓
NOTE: This article first appeared on TopGear.com. Minor edits have been made.