Whoops, I meant to search for 'Mercedes GLC' and mis-typed...
Understandable. The small end of the Mercedes-Benz range is pretty congested. The new GLB, as keen students of the alphabet will have worked out, nestles between the GLA (basically a slightly taller A-Class) and the GLC (basically a jacked-up C-Class wagon) in the Benz family photo.
What's the point? Is this just a GLA pretending to be a G-Wagen?
The odd-proportioned boxy styling is definitely riffing on Merc's luxury army tank, but the GLB isn't in fact just another jumped-up shopping hatch that's donned some plastic wheel arches to fool school-run dads into a Touching the Void mindset. It's a less cynical, more useful bit of kit.
How so?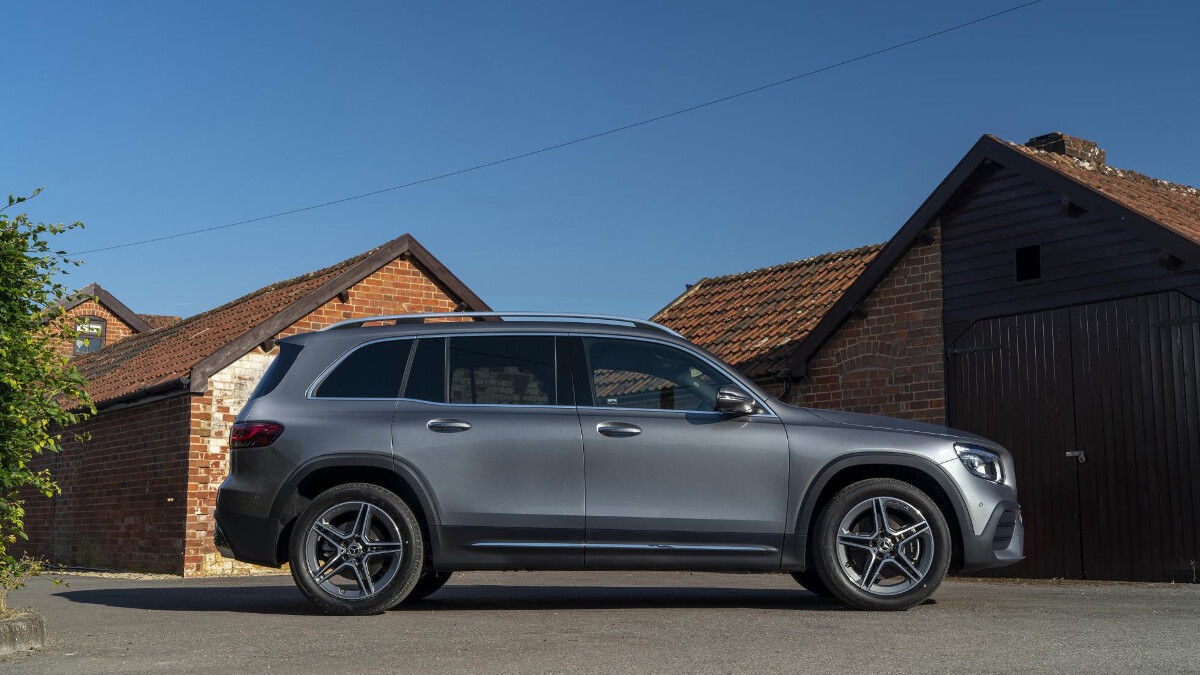 Continue reading below ↓
Recommended Videos
It's huge inside. The middle row of slides forward and back so you can choose between legroom or a bigger cargo area. And yes, I did say 'middle row.' This may well be grown from an A-Class-sized seed, but thanks to its stretched wheelbase and overhangs, the GLB squeezes in a pair of chairs in the third row. 
So, you get a seven-seater SUV that's smaller overall that the GLC, which seats only five. It's also more useful than a B-Class, if you're going to be regularly putting seven bums on seats or venturing over some rough ground. And yet, because it's slab-sided, it's easy to place in multi-story car parks. Less intimidating that some of Land Rover's recent, over-styled efforts.
Like a mini-GLS, then?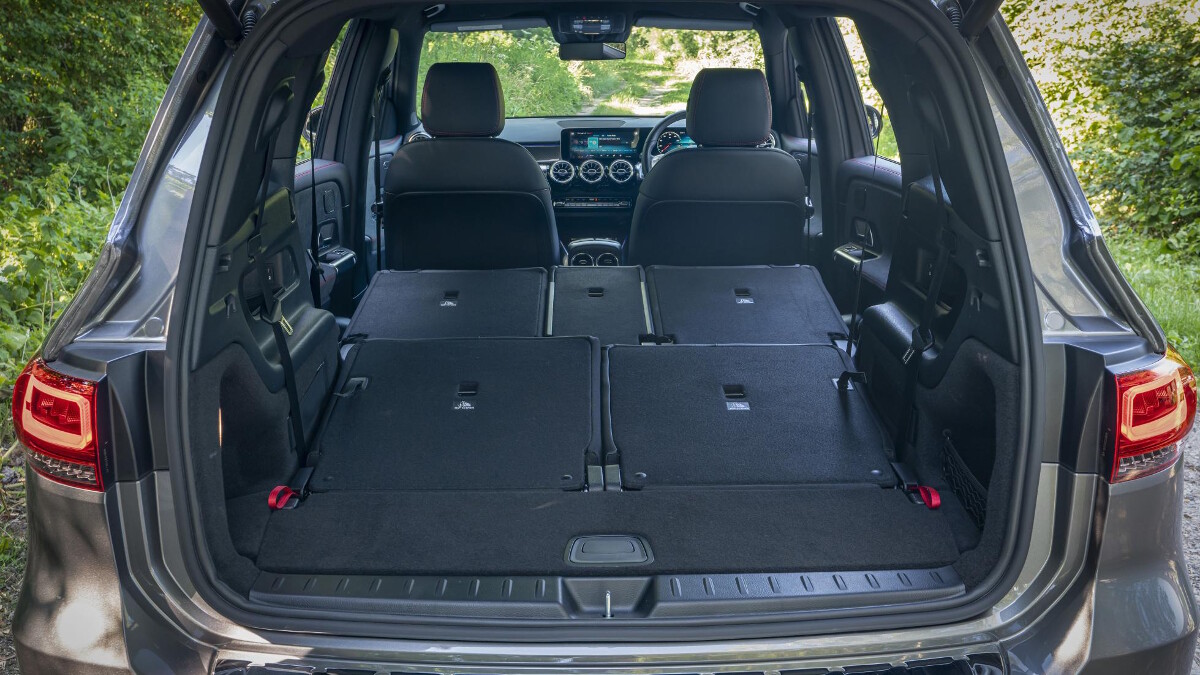 Steady on. The rear seats are tiny—a kid-only zone. And access to them is very pinched. There'll be footprints all over the backs of the middle seats by the time the little ones have scrambled in.
On the plus side, the folding mechanisms have been designed by someone who appreciates that seats are a cumbersome bother to lug about, so you just pull on a fabric toggle and they spring forth. Flip the rears not-quite-flat and you have a 510-liter cargo area.
Flaws?
The inherited A-Class cabin has too much cheap plastic low down, where the carmaker doesn't think you'll notice, and the fiddly MBUX interface/touchpad will make your brain have an argument with your hand, which is a bit inconvenient when you're piloting a 1,735kg 4x4.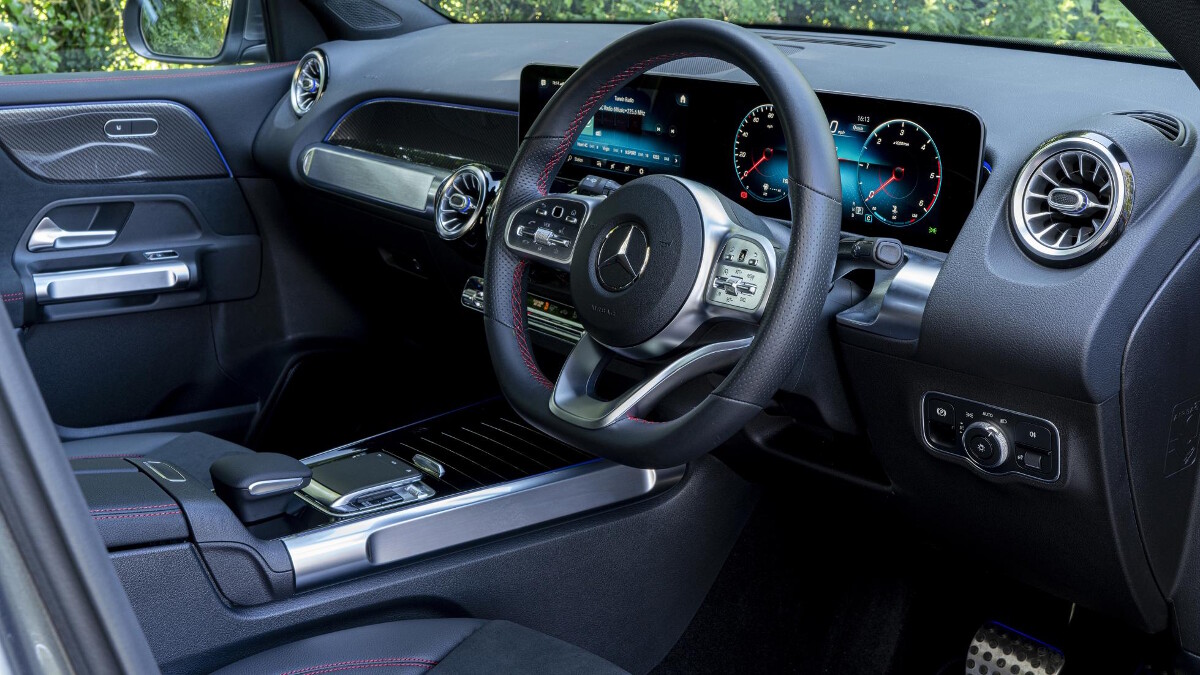 Up top, there's an outbreak of bizarre techno-weave trim that's not sure if it's carbon fiber, chain mail, or wallpaper. And the front seats are oddly small, as if they're seven-eighths scale and have been designed for a children's amusement-park ride.
Which version is this?
The choice spec: a GLC 220d 4Matic. So, it has four-wheel drive, and instead of a fairly anaemic 1.3-liter gasoline engine, you get a 2.0-liter four-cylinder turbodiesel joined to an eight-speed automatic gearbox. 
While the GLB starts at around £34,000 (P2.12 million), this version with the brawnier diesel engine and standard all-wheel drive is £43,280 (P2.7 million), which looks like a lot. For GLB 220d money, you could have a mid-spec Land Rover Discovery Sport.
So, why is this the GLB to go for?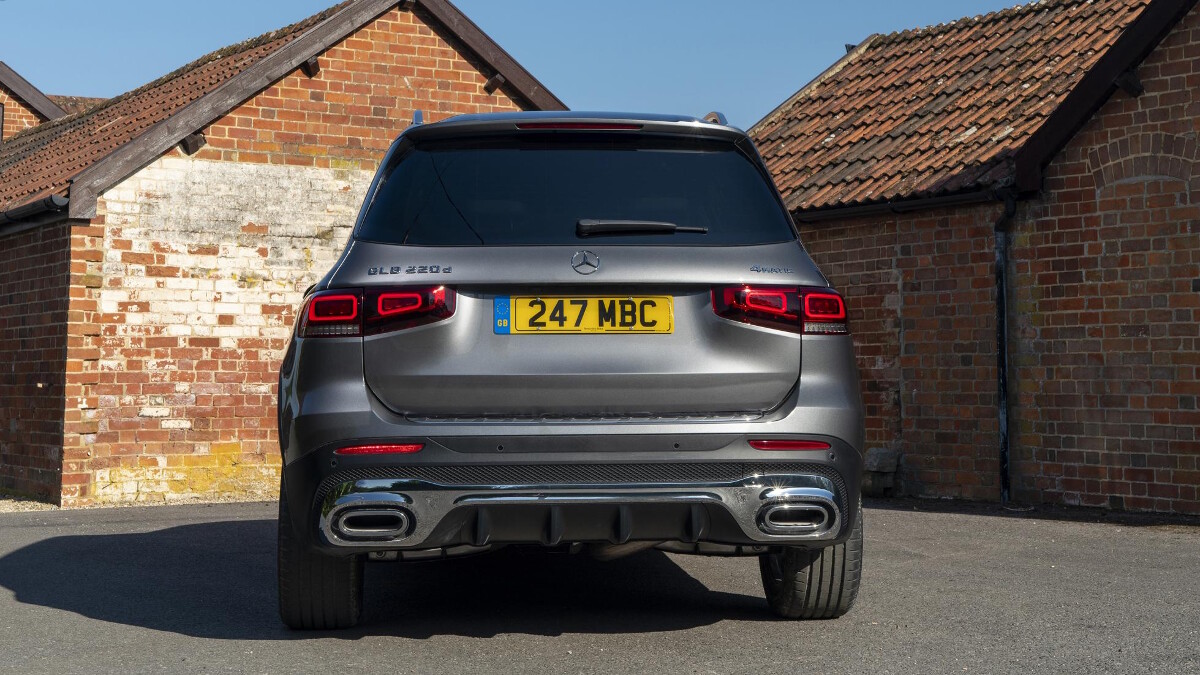 The gasoline- and lower-powered diesel engines Mercedes reserves for its smaller cars, like the A-Class and the CLA, are reedy. They lack the effortlessness of a Mer-say-deez. The 220d, however, is the exception. It starts developing 400Nm of torque—same as you get from a Civic Type R—at a piffling 1,600rpm, and keeps on generating 400Nm until 2,600rpm. By which time, the eight-speed gearbox will have shifted up to keep the engine humming away in its sweet spot. I drove it along a highway at outside-lane speed, through some towns, and then around the countryside. It averaged 18.7km/L.
Obviously, it's a fairly unremarkable engine to use, but if you've got seven seats, seven humans, and assorted luggage rattling along behind you, you'll want those hearty torque reserves. It helps sustain you through the weird pauses the gearbox sometimes takes when it requires some thinking time, and it's none too clattery, even when cold. I know this isn't sexy stuff, but it's these details that make a rational, everyday car more likeable.
What's it like on the road?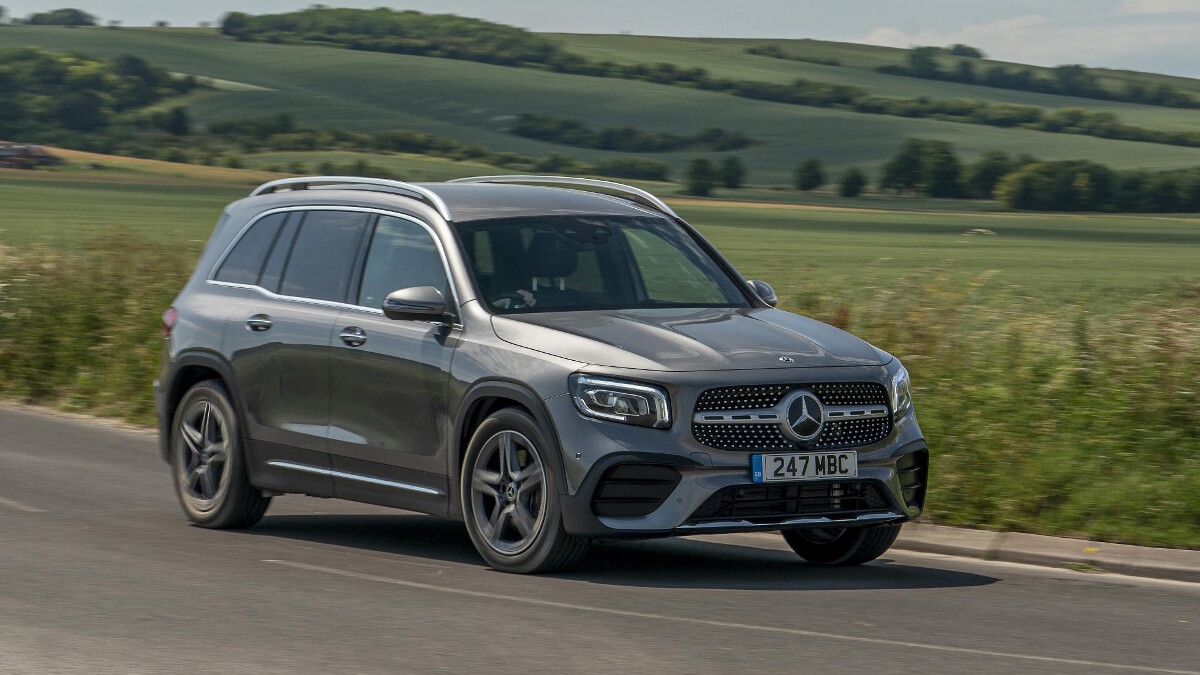 Fit for purpose. Which sounds like a backhanded compliment, but it's not. It's refreshing to drive a crossover that's not trying to be a hot hatch, or in any way 'dynamic' or sporty at all. It's tall, it's square, and it behaves in a pleasingly lofty manner. You can't get the seat anything approaching 'low.' While there are surprising reserves of grip and the GLB resists understeer remarkably well, clinging on long after the family has let go of lunch, it has a comfy sort of gait. Why Merc is offering a 300hp AMG version is anyone's guess.
As you travel along, appreciating the airiness of the cabin and the impressive muffling of wind noise despite the shopping-center aerodynamics, the GLB becomes a rather charming companion. It's actually more of a tool and less of a fashion accessory than we feared. Much more likeable than a GLA, at any rate. It's not just fit-for-purpose: It has a purpose. Bombastic GLC63 aside, this is probably the best sensible 4x4 that Mercedes makes.
NOTE: This article first appeared on TopGear.com. Minor edits have been made.