A statement, that's what this car is—one that says, "I'm doing alright for myself, I don't care what you think, and would you mind getting out of my bloody way? GLE Coupe, coming through."
This is Mercedes-Benz's second crack at making a slope-backed variant of its bigger-than-the GLC, smaller-than-the-GLS 4x4. The old GLE was an afterthought, subbed into the range at half-time after the folks at Stuttgart decided that BMW was running away with the entire 'coupe-SUV' market. Problem was, you could tell Merc's heart wasn't in it. The result was an odd-looking machine that didn't offer enough space, wasn't good enough to drive, and had a dated cabin from the moment it went on sale. Predictably, it flew out of showrooms, which meant this second-gen model was inevitably going to be in the plan from the get-go.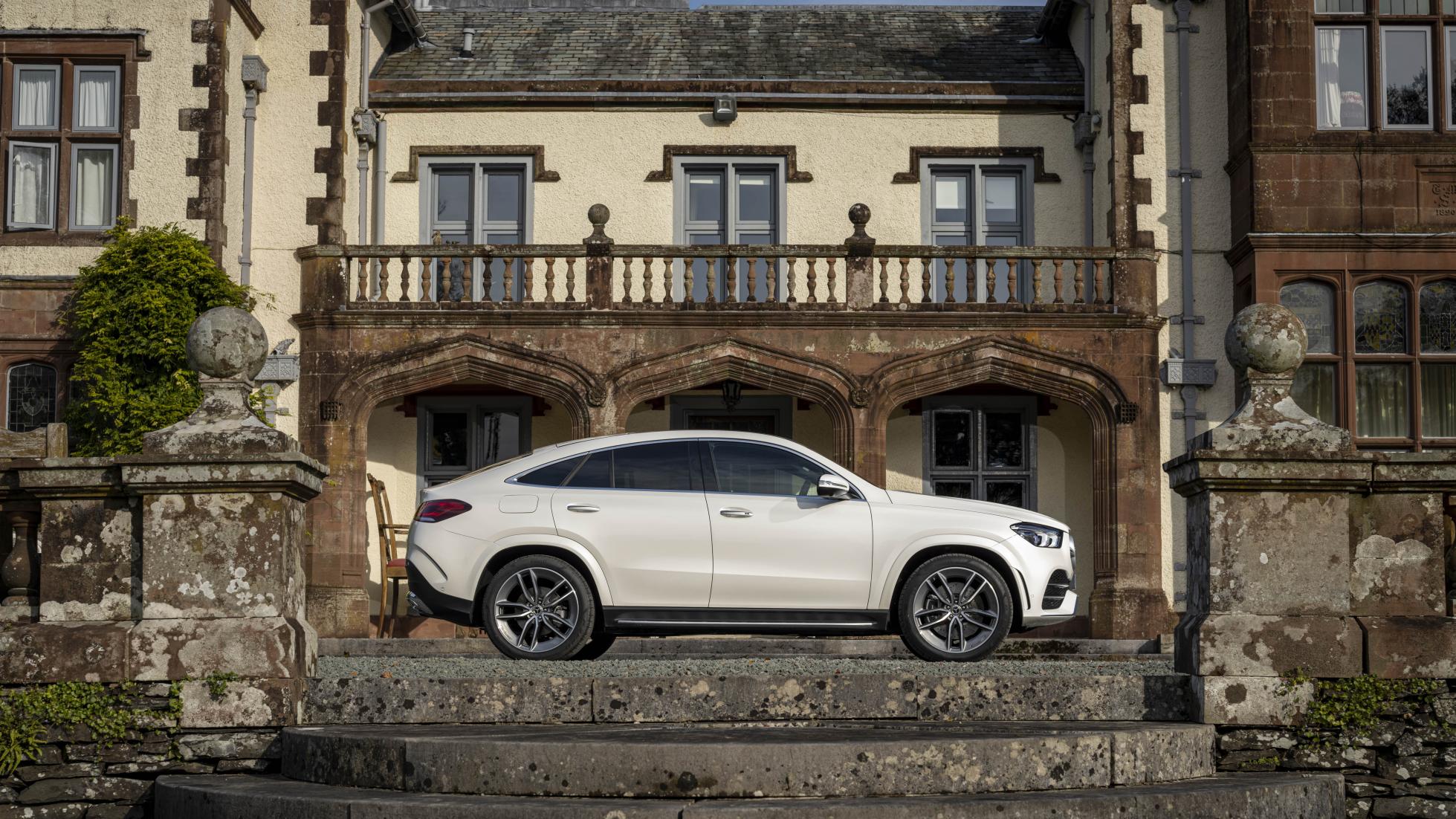 ADVERTISEMENT - CONTINUE READING BELOW ↓
In its favor, the new GLE SUV is a fine, well-rounded car, so the Coupe has decent underpinnings. And while the Coupe's wheelbase is 20mm longer than the old version's to eke out more space inside, it's 60mm shorter in the wheelbase than the standard GLE, to show how serious Mercedes-Benz is taking the sportiness. That bowed roofline summits 77mm lower than the regular GLE's, too, and the carmaker tells us the Coupe has been styled to be less fussy than the old one, promising 'emotively appealing sportiness' and 'sensuous elegance.' For us, there's still a hint of the squatting dog about it from some angles...
Inside, you're greeted by huge twin screens, and even huger twin Jesus handles between the seats to give the GLE Coupe that go-anywhere SUV vibe. Behind that, there are three seats, with enough headroom for adults to use them. Underneath, there's standard all-wheel drive, air suspension, and a choice of turbocharged six-cylinder gasoline and diesel engines, while the V8 is reserved for AMG's daft GLE 63S.
ADVERTISEMENT - CONTINUE READING BELOW ↓
Recommended Videos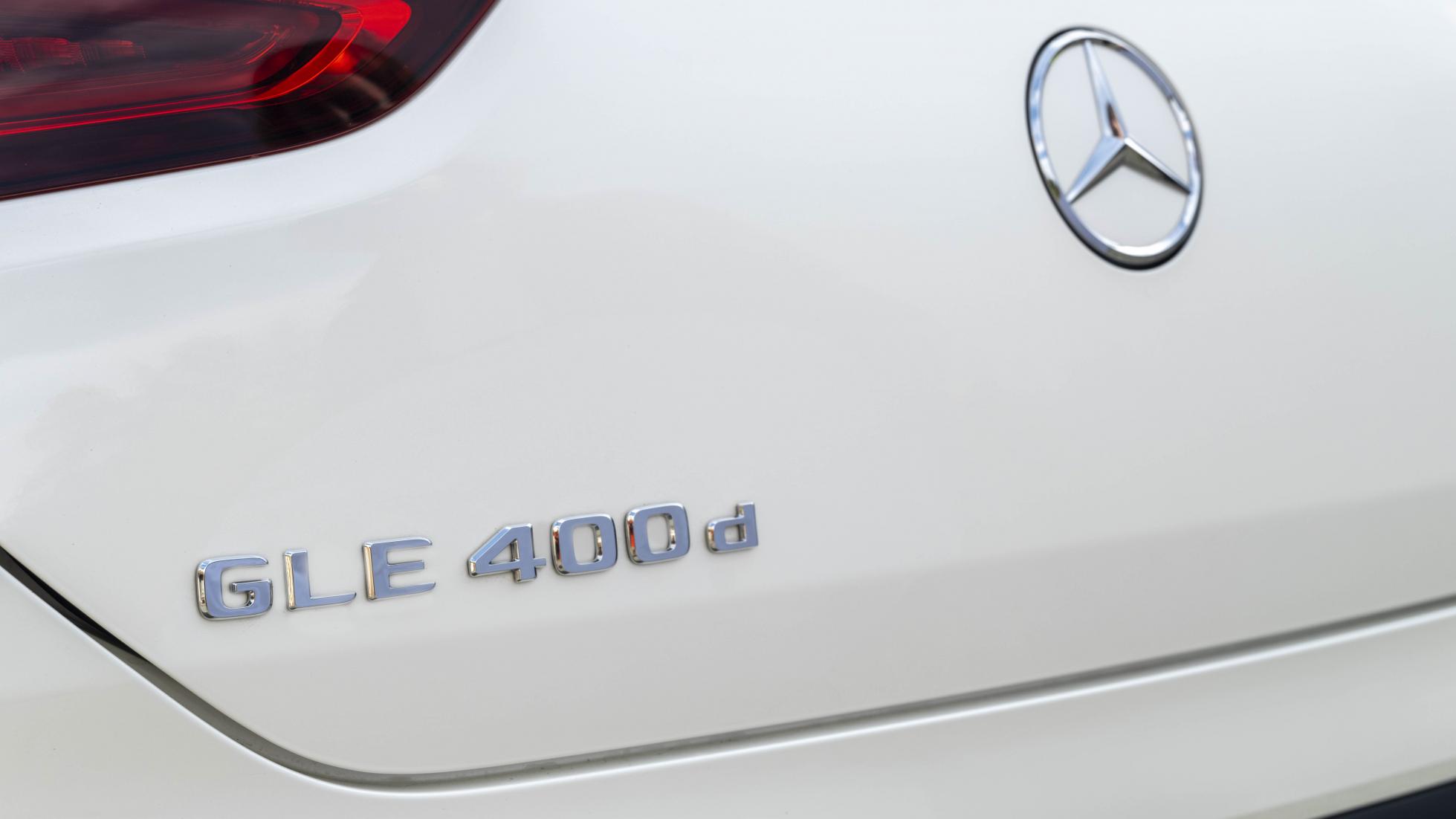 We've tested the closest thing Mercedes-Benz will sell you to a sensible GLE Coupe: the 400d. It's hauled along by a 3.0-liter straight-six turbodiesel churning out 326hp and a colossal 699Nm of torque, arriving at just 1,200rpm. That poor nine-speed gearbox.
On the road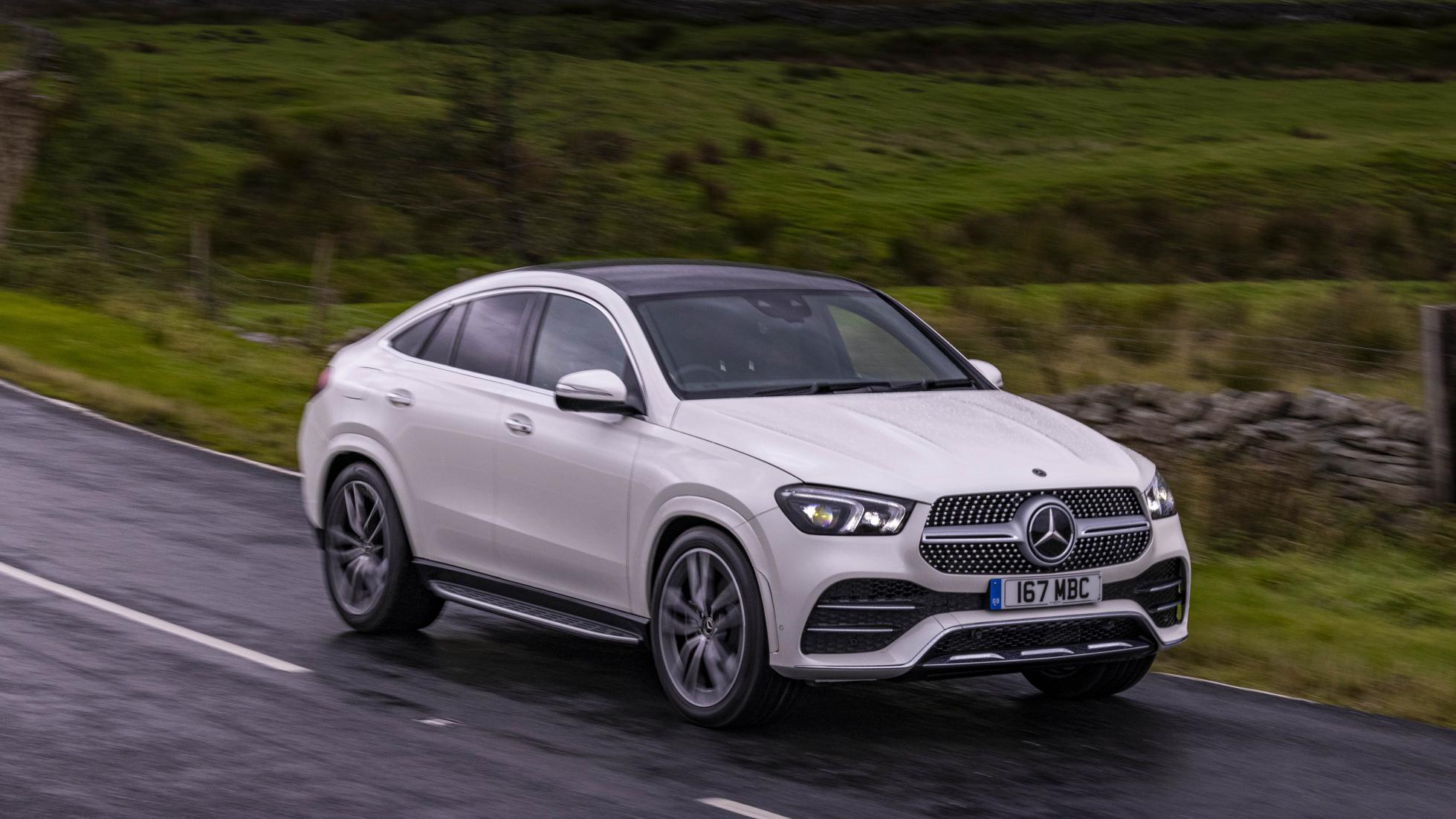 ADVERTISEMENT - CONTINUE READING BELOW ↓
If you're braced for the usual 'this monstrous German SUV defies the laws of physics' shtick, then uncurl yourself from the fetal position and read on. In fact, the GLE Coupe isn't all that successful in dodging the realities of its enormous 22-inch wheels, air suspension, and sheer heft in town. The low-speed ride is, in fact, quite shoddy. Conversation-stoppingly shoddy.
You weave to avoid potholes and drain covers, and hear passengers breathe in sharply as the car clatters across the usual urban road furniture. In rougher surfaces, about town, the GLE Coupe simply isn't as cosseting as a big, luxury £70,000 (P4.4 million) Mercedes-Benz ought to be. The transmission sometimes likes to play hunt-the-gear. The 400d feels like a car straining for a faster cruise.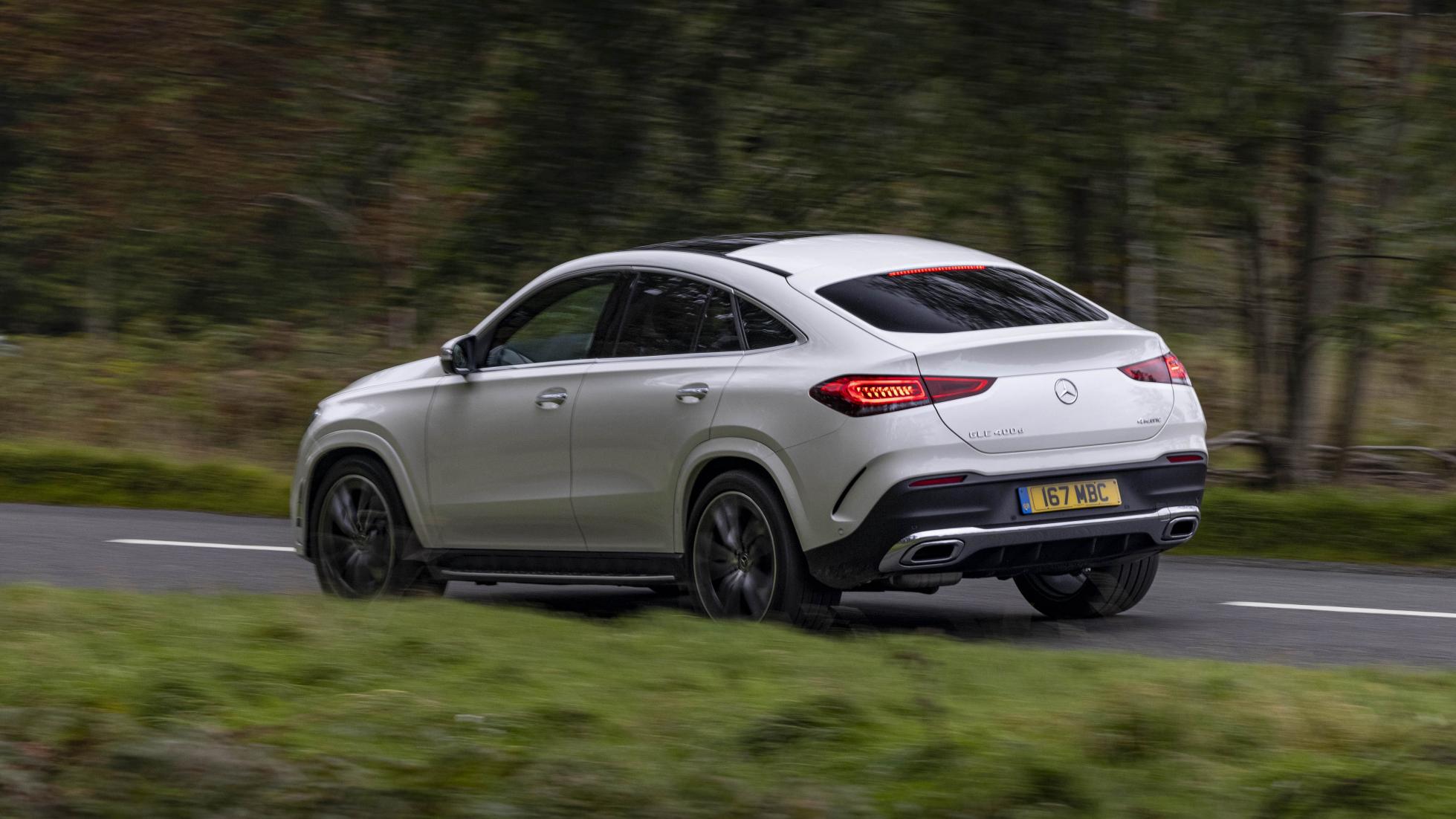 ADVERTISEMENT - CONTINUE READING BELOW ↓
Oblige it, and things settle down into serenity. It's an outstanding highway cruiser, once you've got it up to a rate of knots that lets the air-ride do its thing. What's more, Merc's work in the wind tunnel to make the GLE the most aerodynamic of big SUVs pays off with impressively hushed wind noise, and tire roar has been massively reduced from the old GLE Coupe. If you do a lot of cross-country schlepping on multi-lane highways, this is an accomplished mile-muncher.
As we discovered when we drove the regular GLE, this 400d engine is a work of genius. It's an absolute vat of torque, on tap from 1,200pm to 3,200rpm, which you'll rarely rev past. This makes overtakes a doddle and highway sliproads a cinch. The GLE Coupe 'settles' at a speed that's somewhere beyond 'frowned upon' in this parts. Still, the sense of having such deep reserves of power and fantastic fuel economy gives the 400d a bandwidth the hybrid-boosted GLE 53 AMG is unlikely to match. This new straight-six diesel even makes quite a pleasant noise—a smooth, unstressed rumble.
ADVERTISEMENT - CONTINUE READING BELOW ↓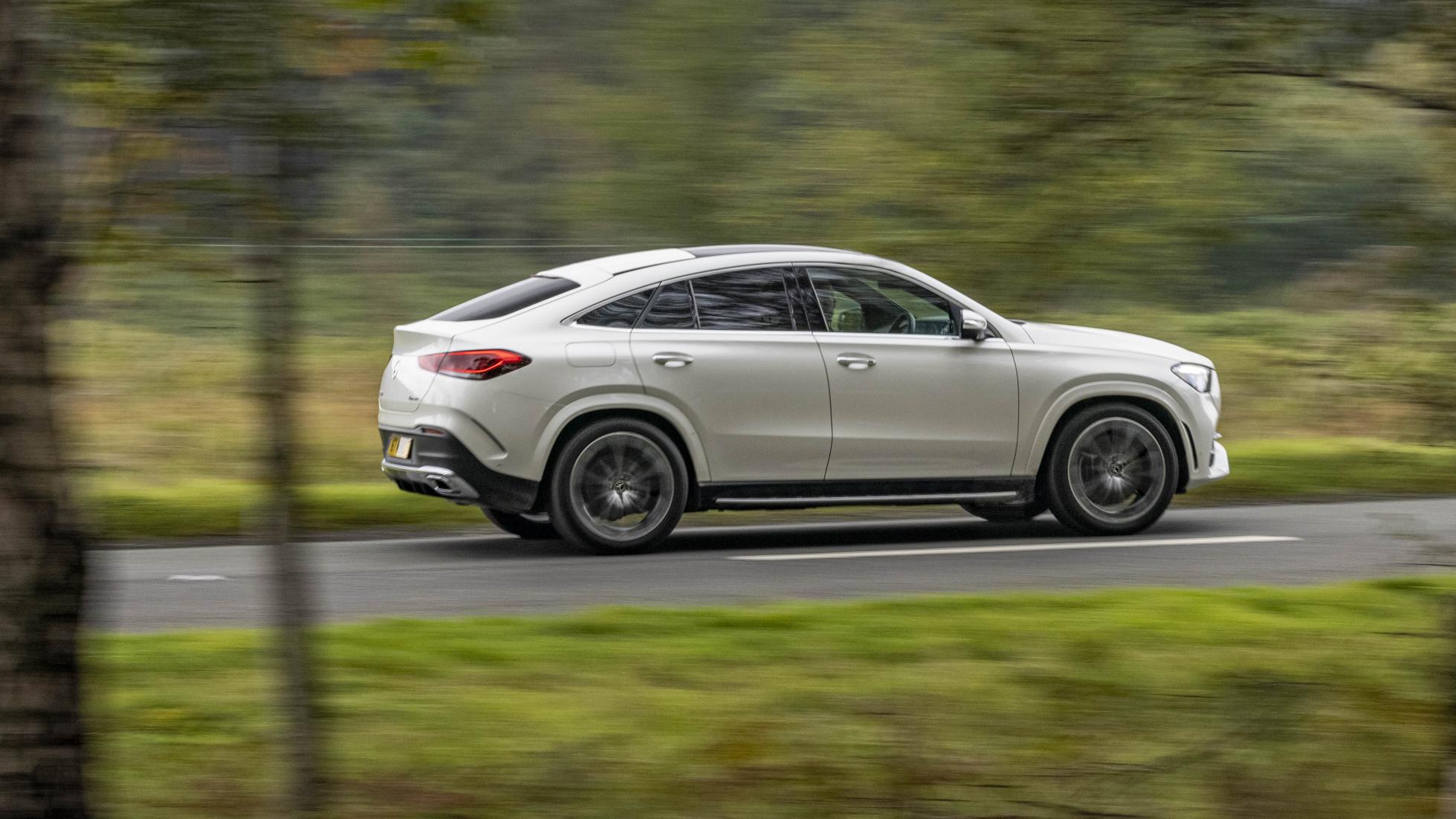 While there's Sport mode to toughen up the suspension and a completely pointless option to disable the traction control, the GLE Coupe isn't a coupe-SUV that will willingly give hot hatches nightmares. Not a 400d, at any rate. It can be hustled along at a fair lick, but you have little sense of connection from the steering, and the flatness of the body is a little disconcerting. If you want a car of this size that handles like a sports sedan, get a Porsche Cayenne, which is less crunchy at urban speeds as well.
ADVERTISEMENT - CONTINUE READING BELOW ↓
On the inside
Up front, it's as you were in the standard GLE, so we'll not go on about it. The standard pair of 12.3-inch screens is crisp and impressive, but the sheer quantity of features, and the many ways to go about navigating them (touchpads on the steering wheel, touchpad on the center console, or touch the screen itself) will baffle the wits out of most folks for the first couple of days. Apple CarPlay is standard, as is Android Auto.
ADVERTISEMENT - CONTINUE READING BELOW ↓
So, let's retire to the back seats, where things are different from the regular GLE. Darker, for one, mostly due to the microscopic rear window. No back wiper, either, so you'll be depending on those back-up cameras in the winter. Handily, they lurk under the pop-out badge, so they'll stay clean.
However, the real attack of common sense comes in the packaging back here, because this is a coupe-SUV that can seat adults in the second row. Even for a six-footer behind a six-footer, there's sufficient headroom under the sloping ceiling, and legroom aplenty.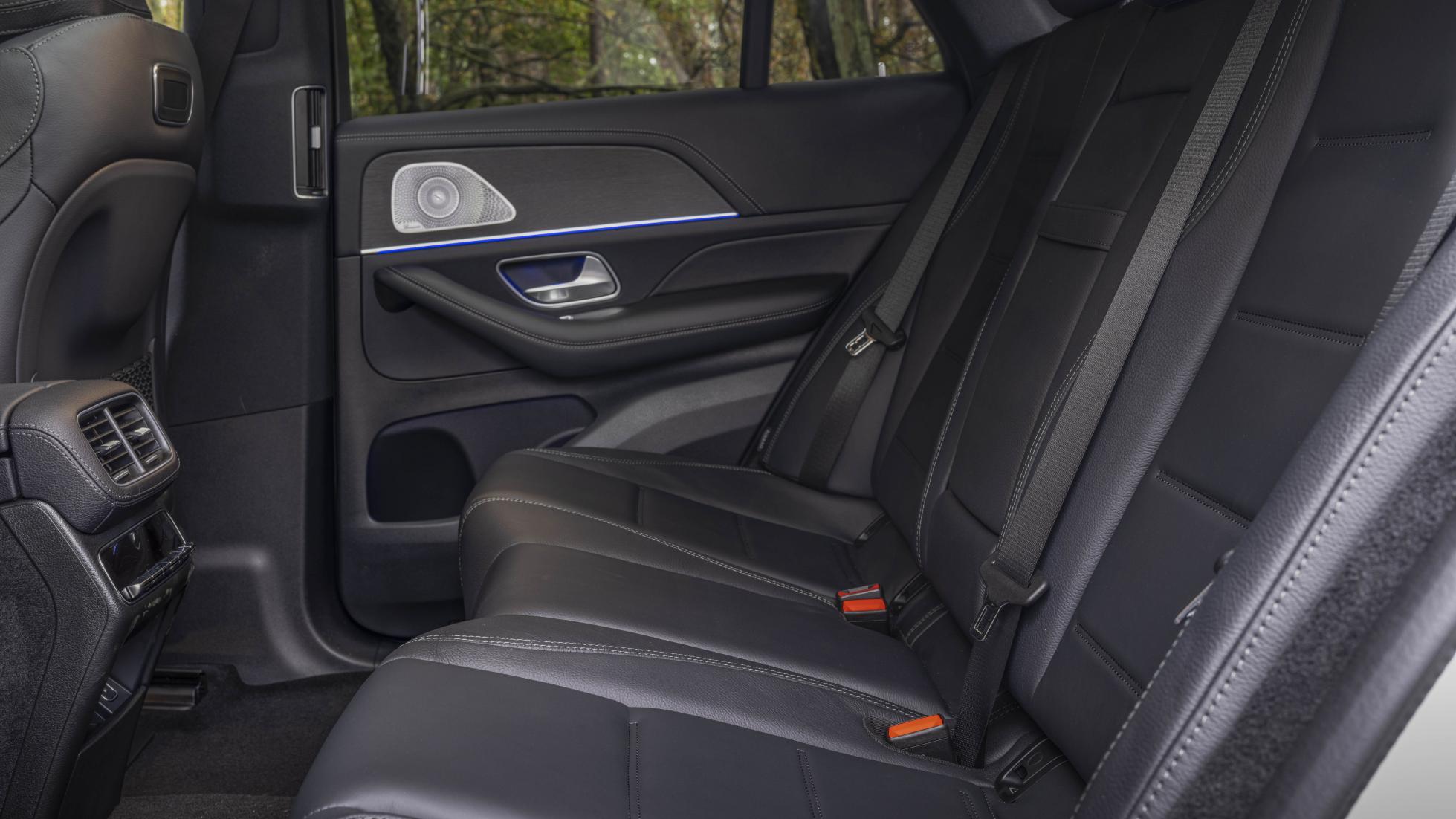 ADVERTISEMENT - CONTINUE READING BELOW ↓
The middle seat requires an especially narrow backside, so it's not a full-time five-seater, but this is a decently packaged effort. Even if it does sometimes feel a bit obscene driving such a big, heavy car and having less capacity of humans and cargo than, say, a sporty wagon.
The tailgate is, of course, electrically raised and lowered, revealing a flat loading bay that's sharply cut off by the coupe pretensions. Got a dog, a mountain bike, or grass clippings for the trip? Stick with the boxier GLE. Here, cargo space has shrunk from 825 to 655 liters.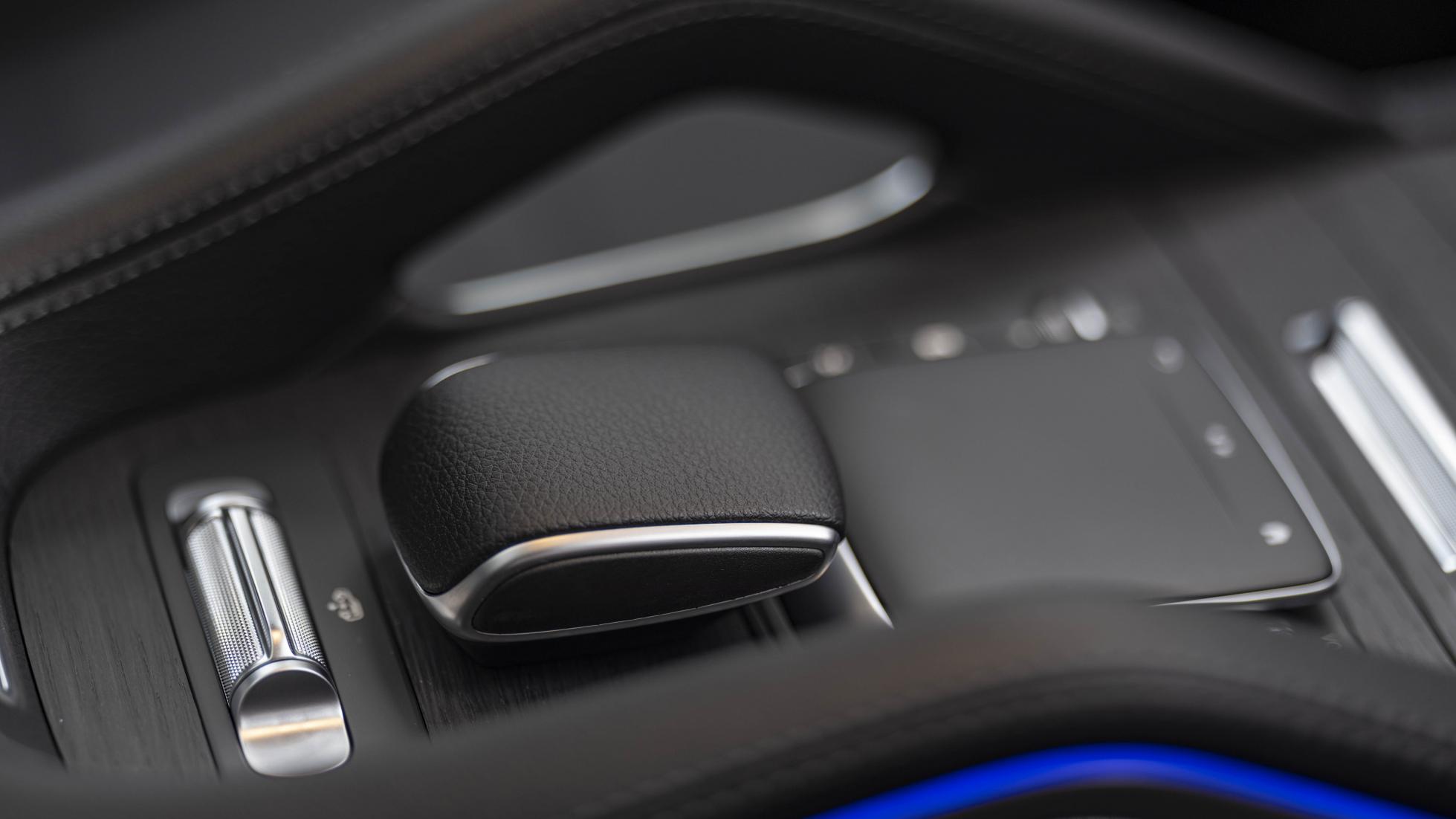 ADVERTISEMENT - CONTINUE READING BELOW ↓
The backseat offers a split-fold function, and thus, there's a two-meter-long loading bay with almost 1,800 liters on offer. The GLE Coupe has the largest cargo area of the coupe-SUV set, against the lists of the Porsche Cayenne Coupe and the BMW X6. Then again, being the most practical of the less-practical SUVs is like having the sharpest plastic fork in the cutlery drawer. It's still at a bit of a disadvantage.
Final thoughts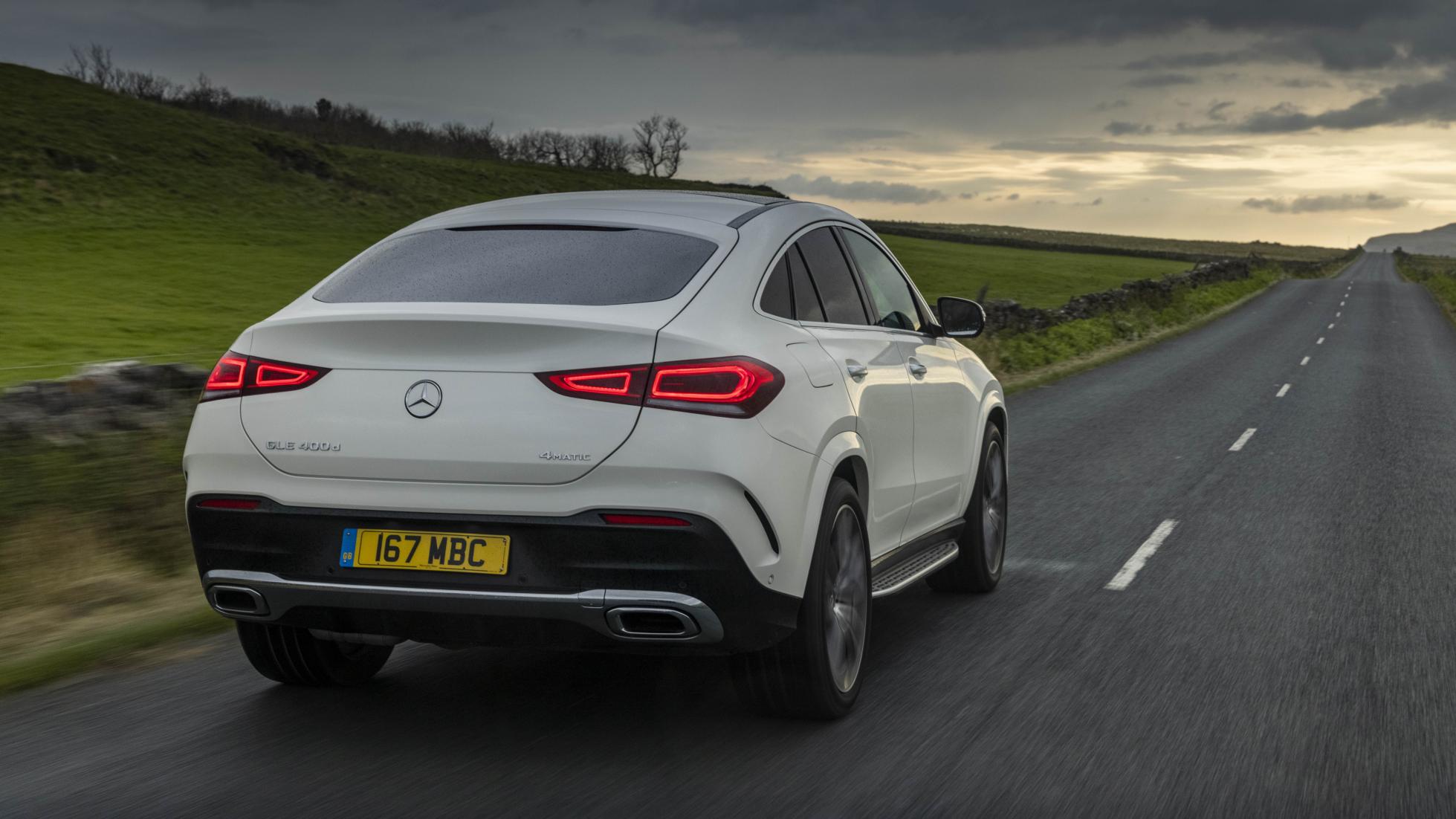 ADVERTISEMENT - CONTINUE READING BELOW ↓
Coupe-SUVs with enormous grilles, huge badges, and a self-important sense of look-at-me are tricky cars to like. Deciding if the GLE Coupe is a better buy than a BMW X6 is like choosing between being stuck in a lift with Jake Paul or Logan Paul.
That said, this deliberately form-over-function offering is at least a viable family car as far as space is concerned, and it's a fine long-distance GT. Our money would still go on the boxier standard GLE, which is one of the best luxury SUVs around precisely because it hasn't had a sound beating with the sporty stick.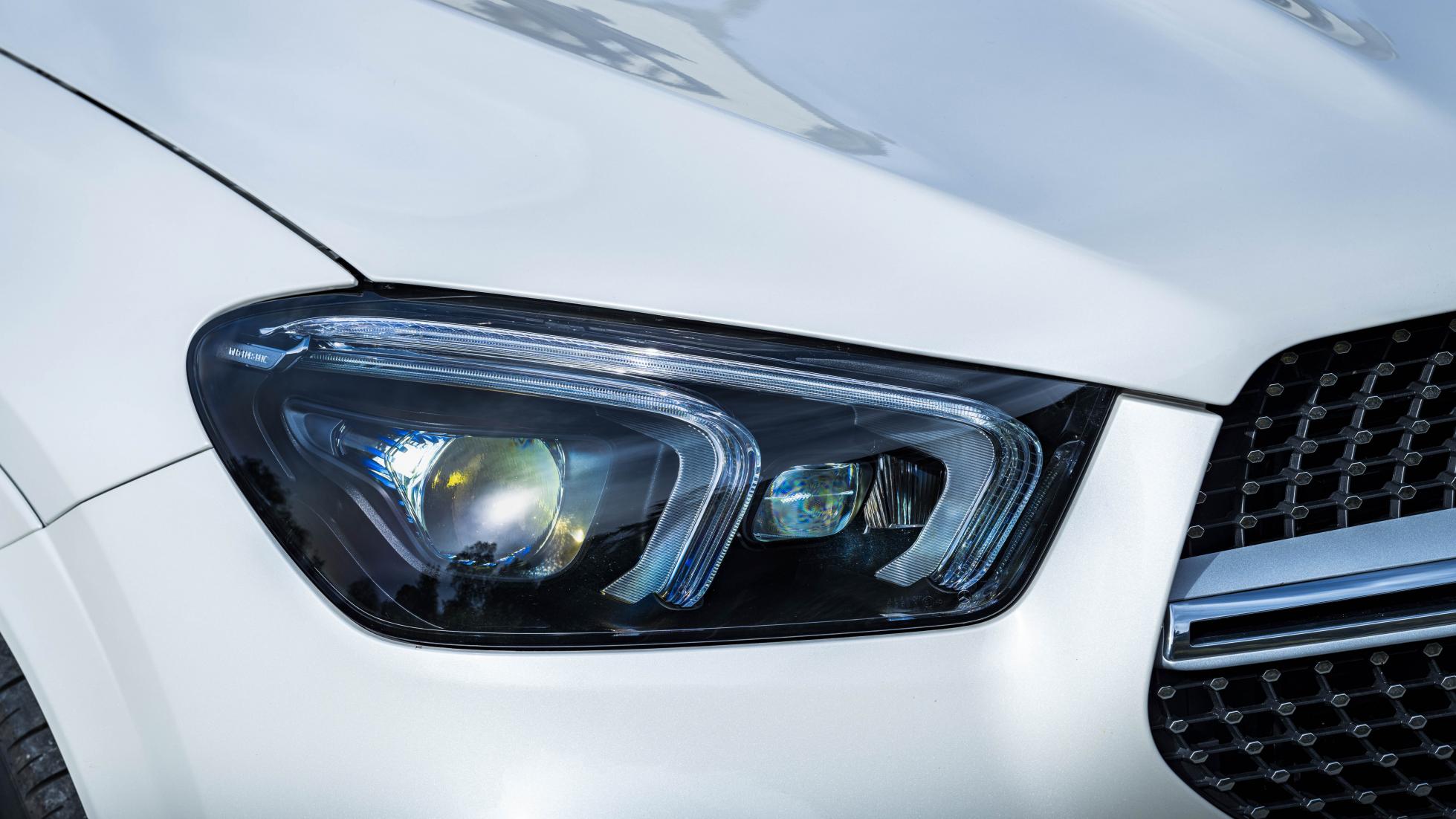 ADVERTISEMENT - CONTINUE READING BELOW ↓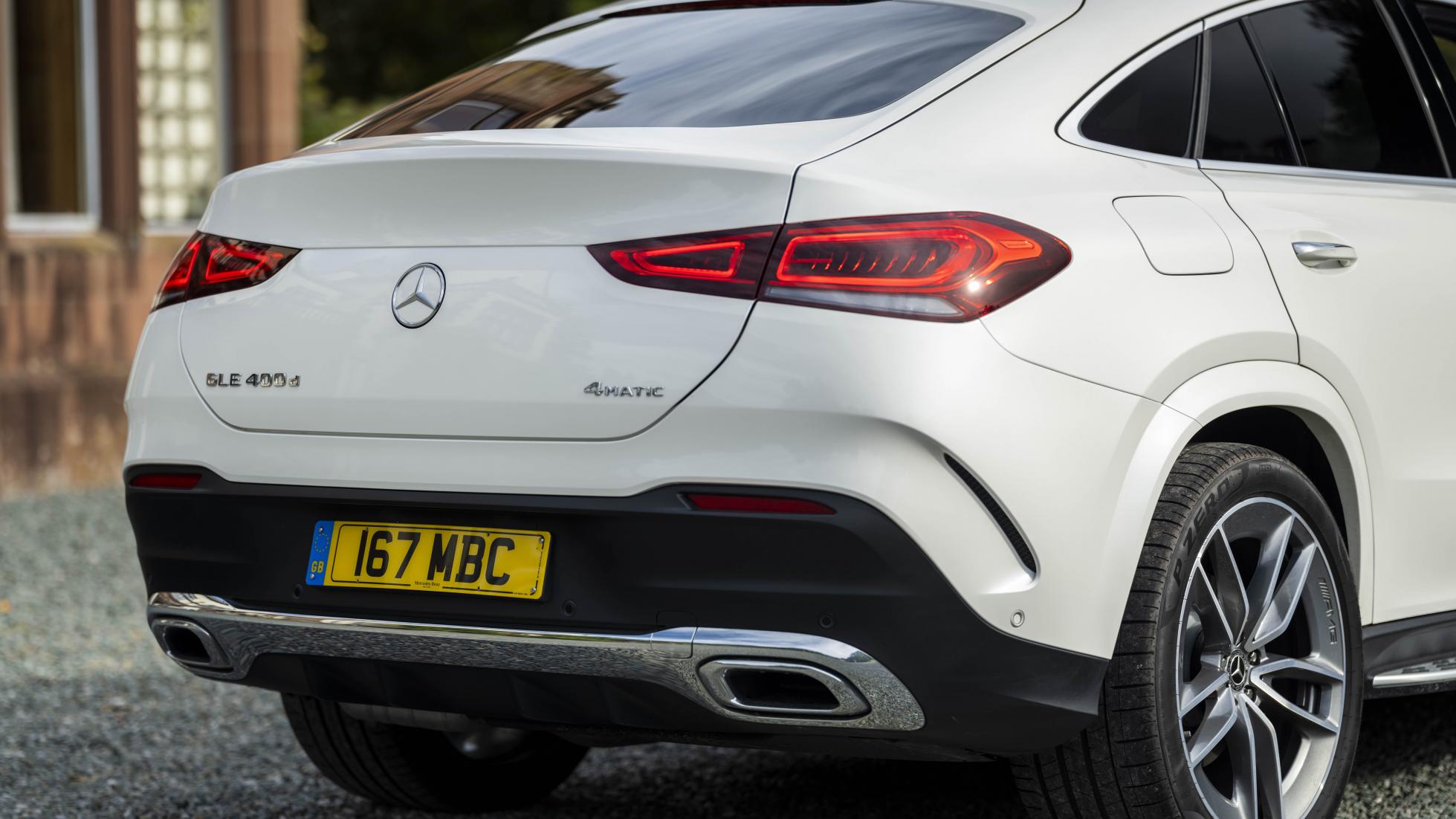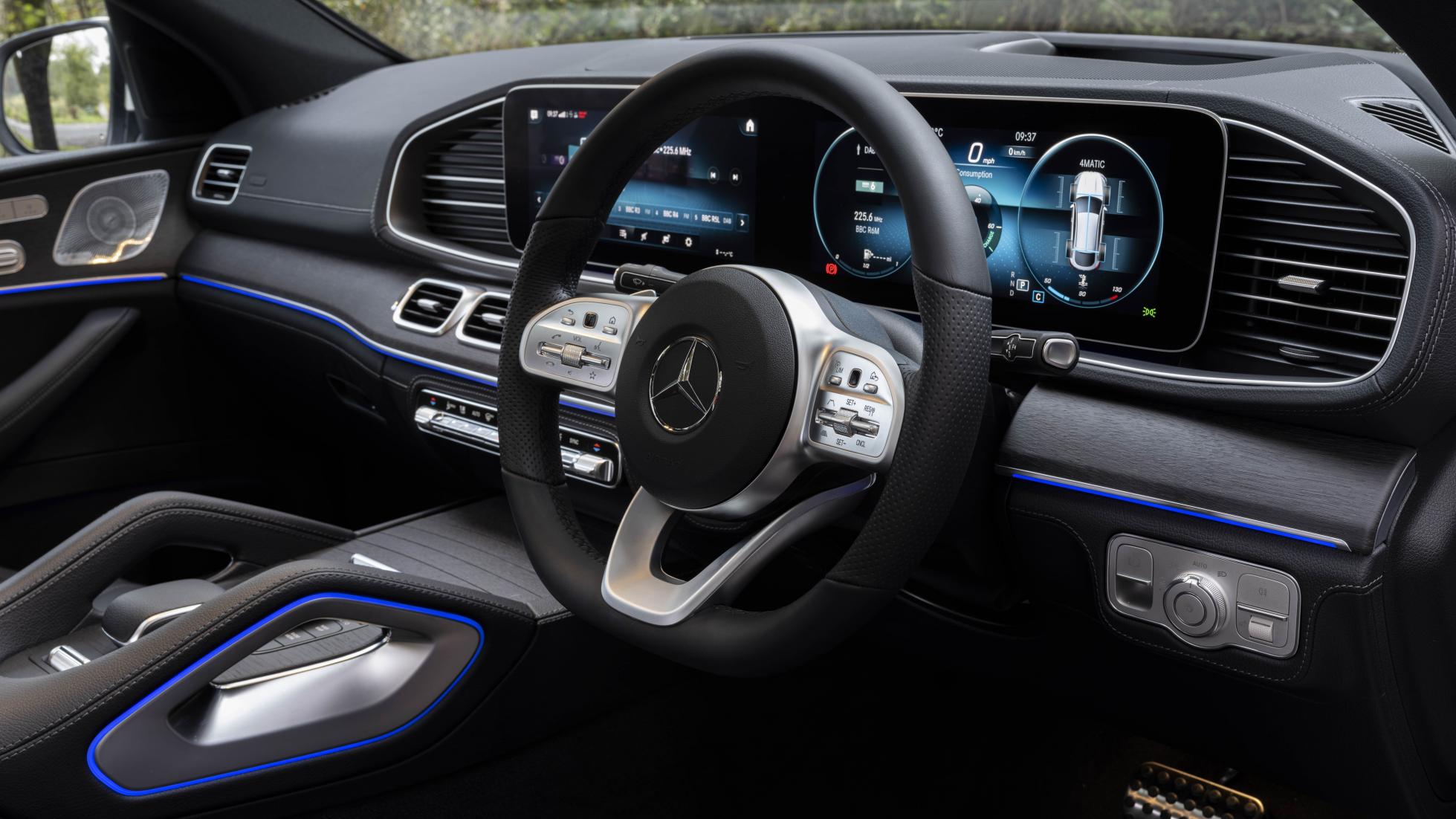 ADVERTISEMENT - CONTINUE READING BELOW ↓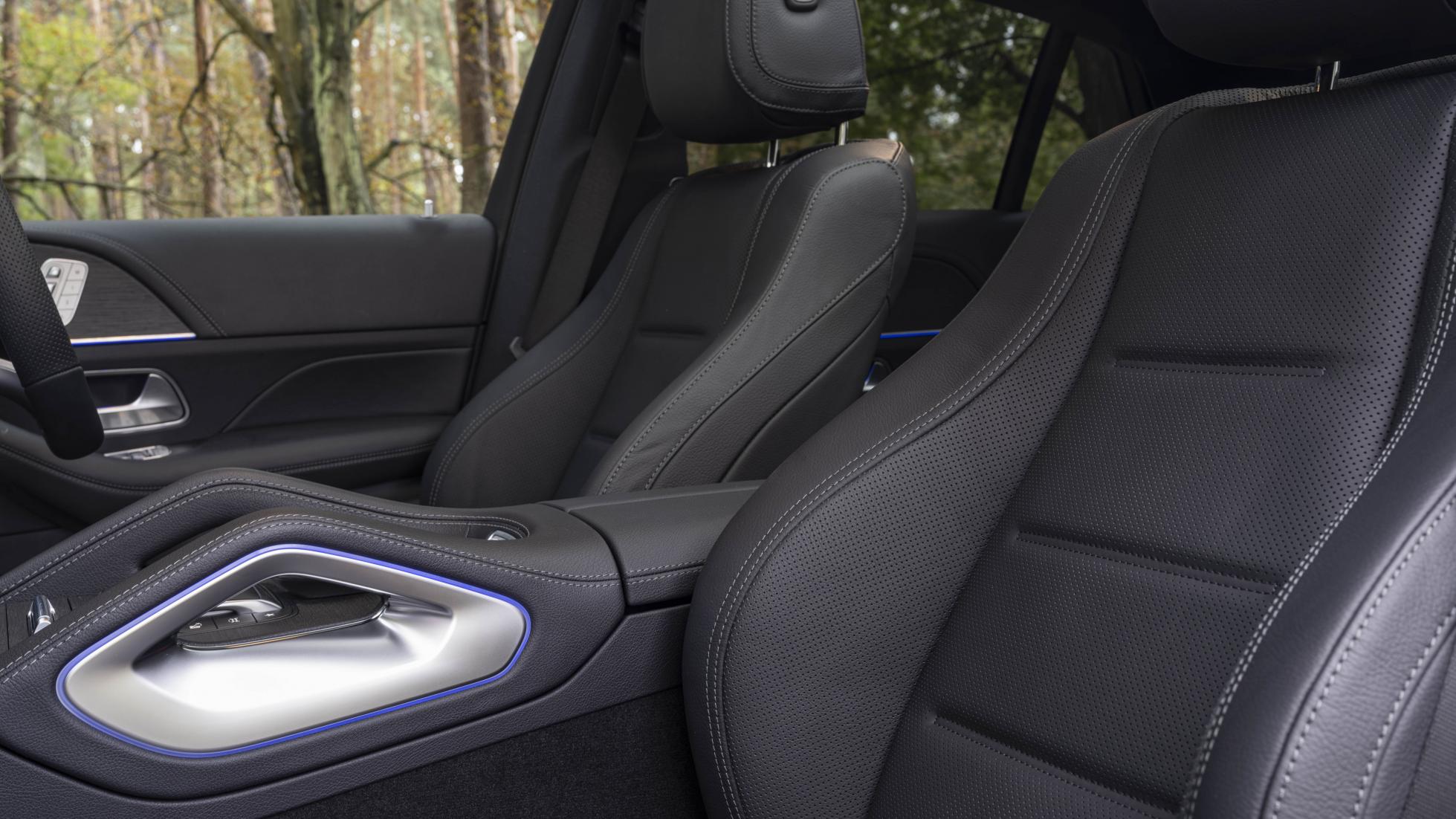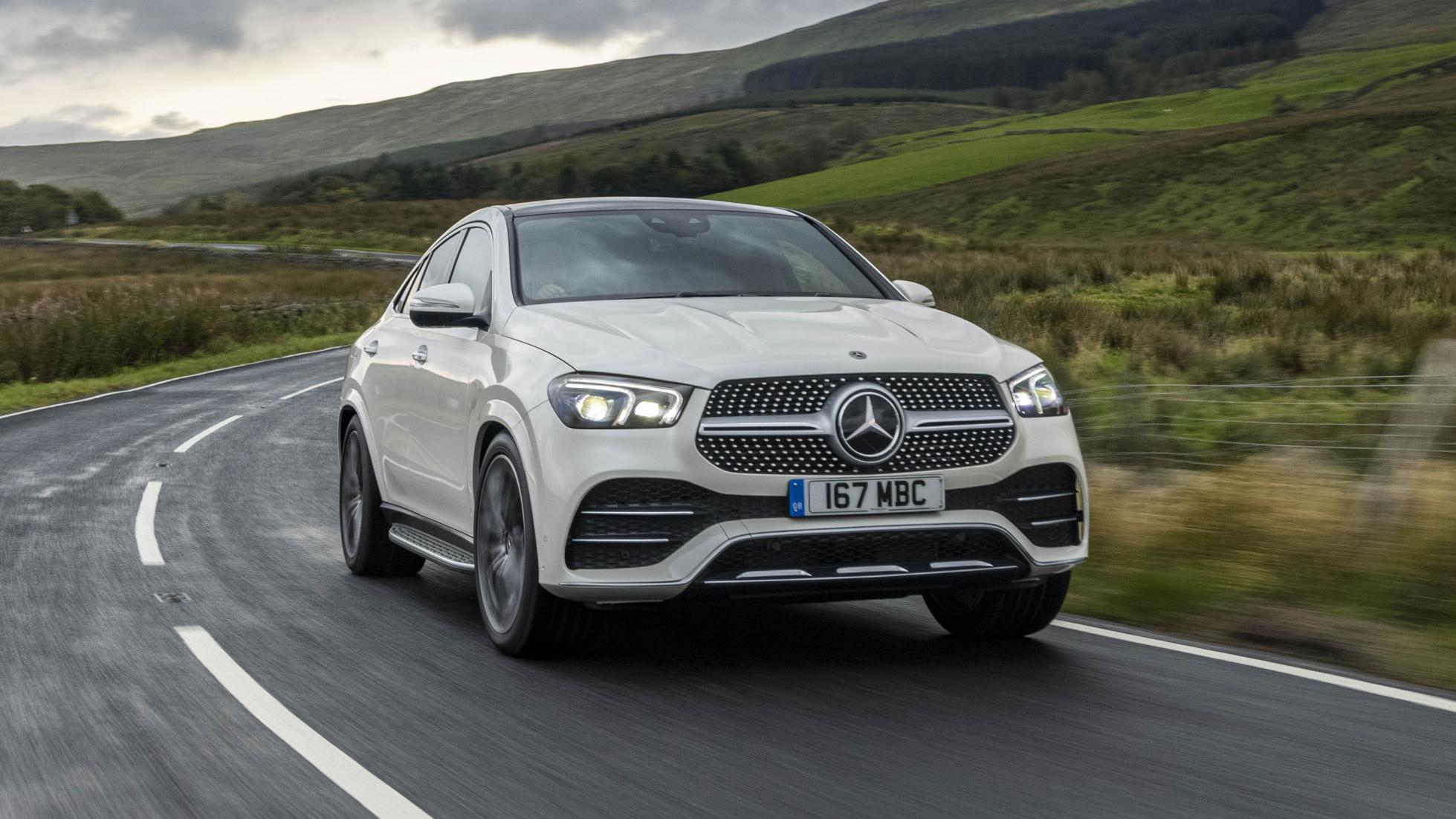 ADVERTISEMENT - CONTINUE READING BELOW ↓
NOTE: This article first appeared on TopGear.com. Minor edits have been made.