Once the last of the independent British automakers, MG Rover built such uniquely British cars as the Rover 45 and its sportier twin, the MG ZS. Well, uniquely British in the sense that they were manufactured in the UK, because these were built on the same bones as the Honda Civic. While this made them fantastic to drive, it didn't keep MG Rover from going under.
OTHER STORIES YOU MIGHT HAVE MISSED:
PH fuel price update: Gas up P0.95/L, diesel down P0.20/L this week
MMDA: With "easing" in traffic observed, malls may now resume normal operating hours
Now, under the ownership of SAIC Motors, MG Rover—now known as MG and Roewe—gets a new lease on life. And while the ZS nameplate has migrated to a new crossover, the new MG 5 carries the compact-sedan torch for the brand, taking over from the older MG 350. But can a low price and a high equipment list guarantee success in a shrinking sedan market?
ADVERTISEMENT - CONTINUE READING BELOW ↓
Styling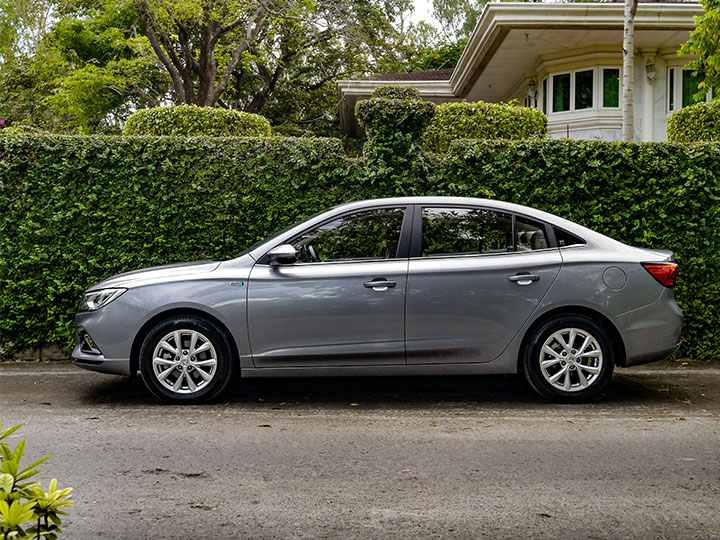 Where previous MGs boasted a singular design language, today's MGs follow two distinct styles. The ZS and MG 6 feature a distinctly sporty vibe, termed 'Emotional Dynamism,' whereas the RX5 and the MG 5—being rebadged Rover/Roewe products—reflect a vaguely European aesthetic that's not that far removed from Asian-built VWs like the Santana.
ADVERTISEMENT - CONTINUE READING BELOW ↓
Recommended Videos
But the MG 5 boasts more expressive body lines, with a sharply chiseled but gently flowing shoulder line and a pleasingly tear-drop shaped roof—a style touted as 'Rhythm Design.' These lines are book-ended by attractive light clusters and peppered with chrome. Only the sporty but rather undersized alloy wheels let down the package. As the MG 5 is built on the same GM Delta 2 platform that underpins the Chevrolet Cruze—it's no accident that The Covenant Car Company carries the distribution rights to both brands—this is a very big car, and the 16-inch wheels just don't cut it.
Interior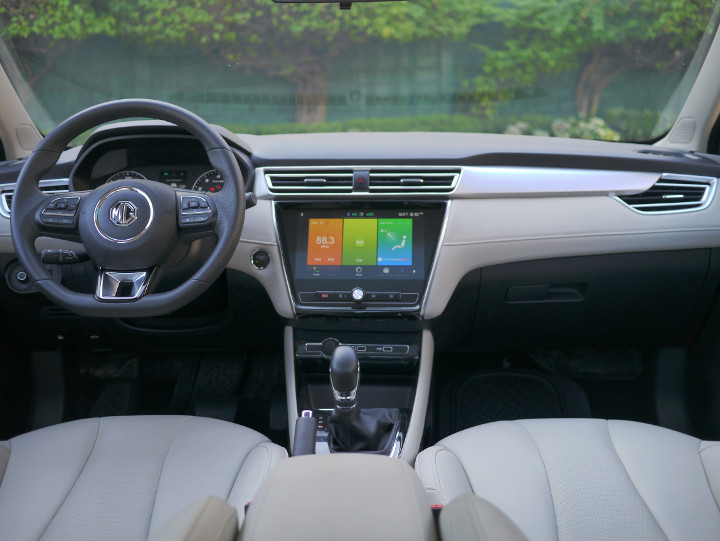 ADVERTISEMENT - CONTINUE READING BELOW ↓
On the inside, the MG 5 shares a lot of switchgear and design elements with the ZS, only clothed in cream-colored leather with silver accents, rather than silver-on-black. It's all very pretty, but all that off-white leather is rather difficult to keep clean. There are multiple USB connection ports, smartphone pockets, cubbies, and storage boxes aplenty, but the center shelf is too narrow for bigger smartphones, and there's no ledge to rest it on in front of the non-telescoping steering wheel for navigation use.
There's generous elbow- and headroom—not surprising, considering the MG 5 is a few ticks wider and taller than most Corolla-class cars. The long 2,680mm wheelbase provides great legroom as well. A wide and flat 512-liter cargo compartment sits behind the backseat, which only folds down as a single unit, but at least offers triple headrests, lots of cushioning and twin ISOFIX mounting points. The front bucket seats are a bit too soft, but heavy bolstering keeps you easily in place. This is a car in which you could comfortably cruise hundreds of kilometers.
ADVERTISEMENT - CONTINUE READING BELOW ↓
Engine
The small 1.5-liter 15S4C engine, sitting bang in the middle of an incongruously oversized engine bay, may seem a bit small for long-distance cruising, but looks can be deceiving. An updated version of the 1.5-liter unit in the MG ZS, it boasts a healthy 118hp and 150Nm of torque, running happily on 91RON unleaded gasoline. An eight-speed continuously variable Aisin transmission allows for cruising at 80kph at just 1,600rpm.
ADVERTISEMENT - CONTINUE READING BELOW ↓
The lock-up clutch on the torque converter feels slow to engage and disengage at crawling speeds, but once past 20kph, the transmission boasts tight gear spacing and lively performance. Shifts feel snappy, though given the hefty 1,230kg curb weight, the transmission tends to shift a lot to keep you moving. Still, 0-100 kph in about 12sec and 20km/L+ at a steady 80kph are credible numbers for such a big car.
In urban driving, however, we failed to get any better than 6km/L. Given the traffic situation nowadays, that's about what you'd expect for a car like this. Hopefully, we'll get another chance at test away from #EDSArmageddon for a more accurate reading of the fuel economy.
Driving impressions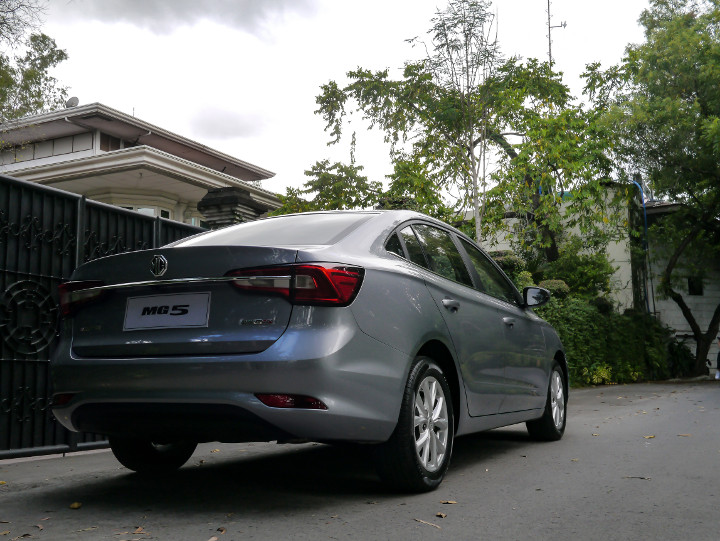 ADVERTISEMENT - CONTINUE READING BELOW ↓
From behind the wheel, the MG 5's flanks feel wide, and the hood protrudes conspicuously into your line of sight. Such concerns fade away once in motion. There's a tautness to the way the car drives. The steering feels natural, and body roll is well controlled. Toggling stability control and steering assist doesn't do much.
The main limitation here is the tires. The 205/55 R16 Cooper Zeon C7 tires run quietly, provide decent turn-in, and don't squirm under load, but they aren't the last word in feel or grip. At its limits, the MG can feel a bit uncertain, and the brakes lack that last bit of bite, but it's all relatively benign.
In more sedate driving, the stiff suspension tends to jiggle a bit over low speed bumps, but it confidently smothers corrugations at highway speeds. A high-mounted rear camera, with proximity sensors and a useful distance readout, makes for easy parking, but given the high nose, front sensors would be appreciated as well.
ADVERTISEMENT - CONTINUE READING BELOW ↓
Extra features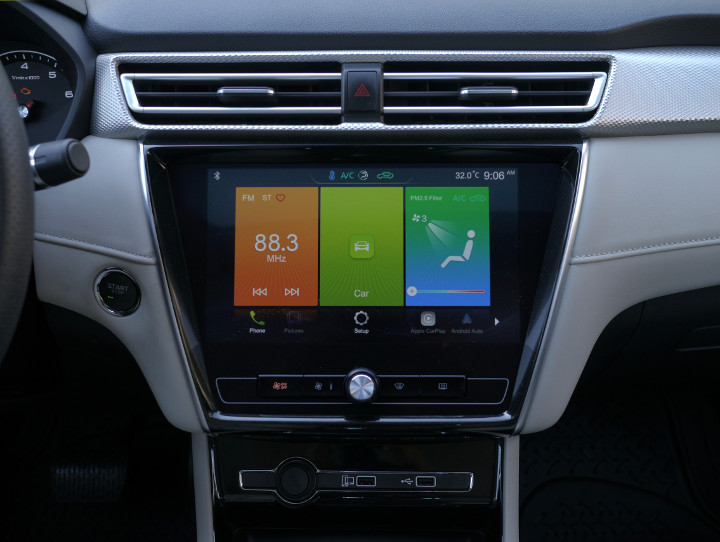 Despite costing hundreds of thousands less than most fully-equipped compacts—and even subcompacts—the MG 5 comes loaded to bear. There's a 10-inch touchscreen infotainment system with Apple CarPlay, Android Auto, and Bluetooth connectivity. Sound from the six-speaker system is crisp, and thanks to a 'virtual bass' feature, which uses a kind of spatial algorithm to simulate a central subwoofer—sort of like a 21st-century 'Loudness' toggle—it can pump out some surprisingly deep notes. As long as your music is formatted properly, that is.
ADVERTISEMENT - CONTINUE READING BELOW ↓
Rounding out the amenities package are a driver-side power-adjustable seat, power-fold mirrors, electronic climate control, a small sunroof, push-button start, and remote locking. Strangely, there's no touch sensor to unlock the doors from the outside, which means you still have to pull the key out to open the car, anyway.
Verdict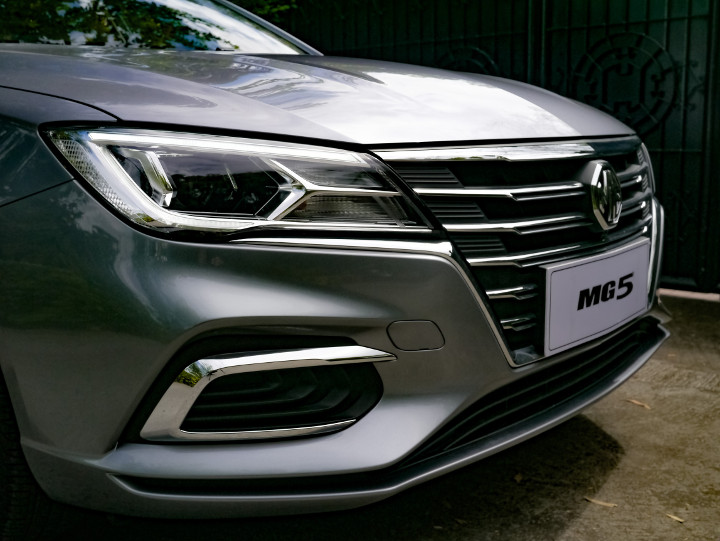 ADVERTISEMENT - CONTINUE READING BELOW ↓
But then, those are minor quibbles. Overall, the MG 5 is an enticing package. At just P848,888 for this 'Style' model, there's a lot of clear air between the MG 5 and its closest rivals. MG Philippines claims it's biggest-in-class, but that's like saying that 400-pound gorilla on the high-school football team isn't really a steroid-pumping college-age student held back a few years.
Instead, the MG 5 offers compact-car space at subcompact prices. Even better, if you're not fond of cream-colored leather, there are more practical variants for even less money. The 'Core' variant goes for just P718,888. There's also a manual variant—which should prove even livelier and more economical to drive—at just P658,888. A crazy-low price for so much car. Crazy-low enough to guarantee success in this crossover-crazy market? We'll soon find out.
SPECS: 2020 MG 5 Style
Price: P848,888
Engine: 1.5-liter gasoline I4
Power: 112hp @ 6,000rpm
Torque: 150Nm @ 4,500rpm
Transmission: Continuously variable
Drive layout: FWD
Seating: 5
Score: 16/20
ADVERTISEMENT - CONTINUE READING BELOW ↓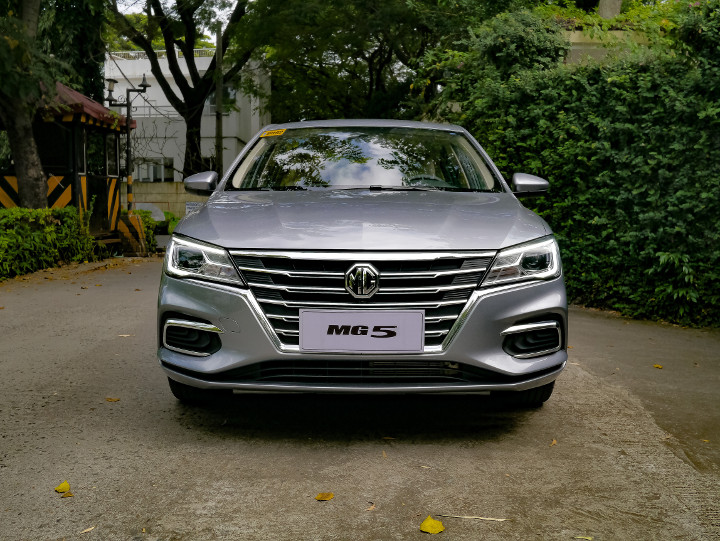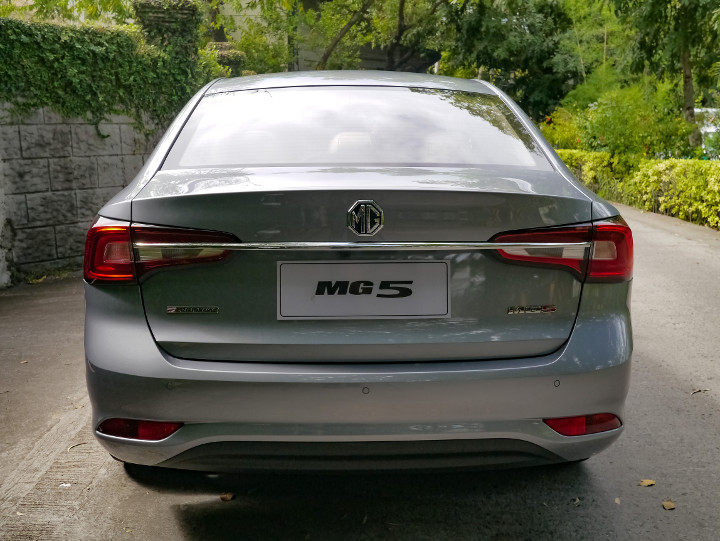 ADVERTISEMENT - CONTINUE READING BELOW ↓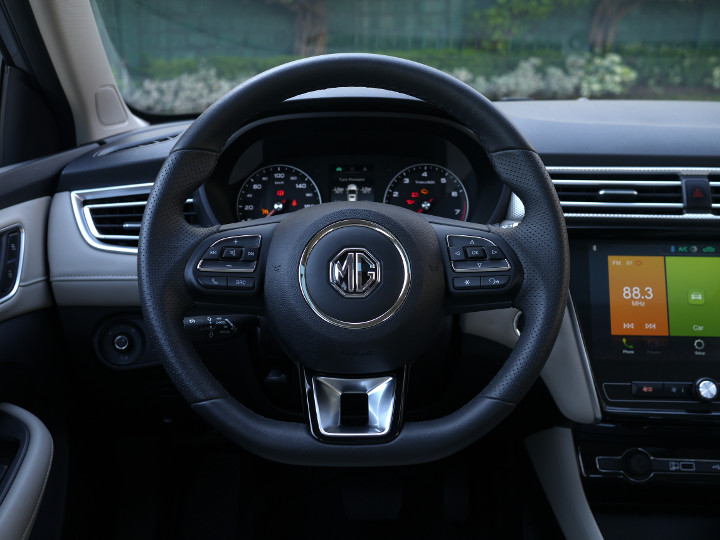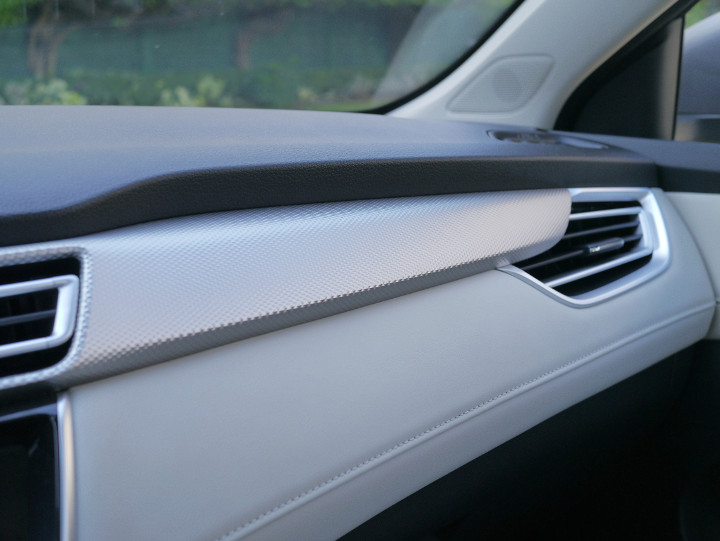 ADVERTISEMENT - CONTINUE READING BELOW ↓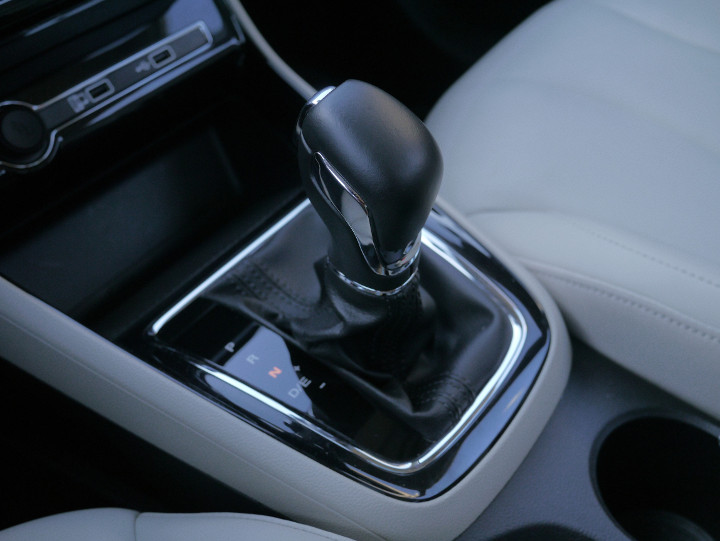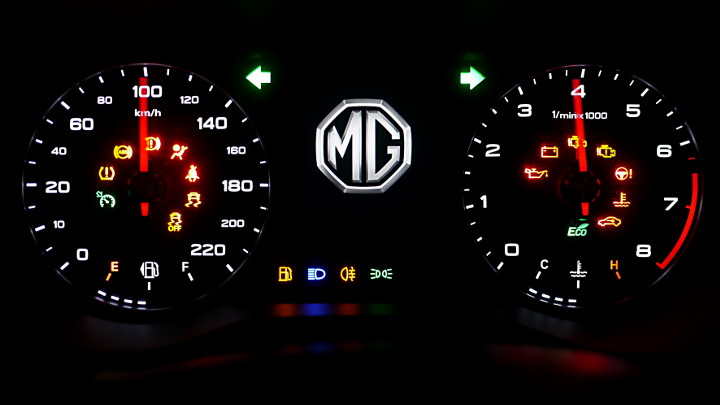 ADVERTISEMENT - CONTINUE READING BELOW ↓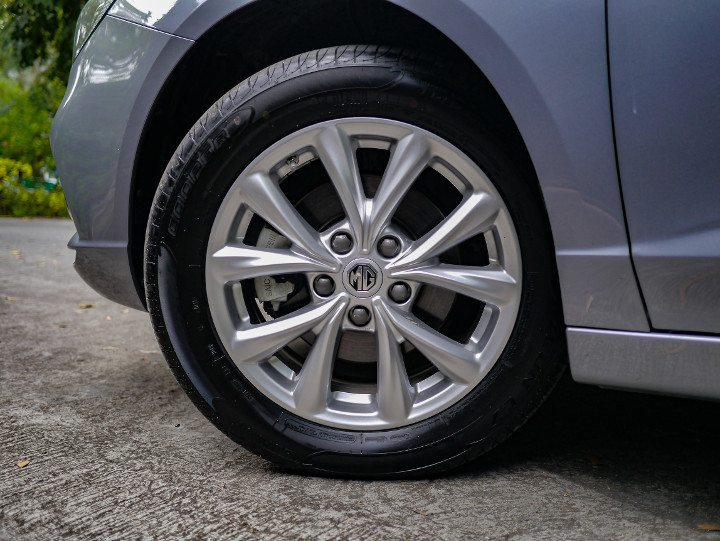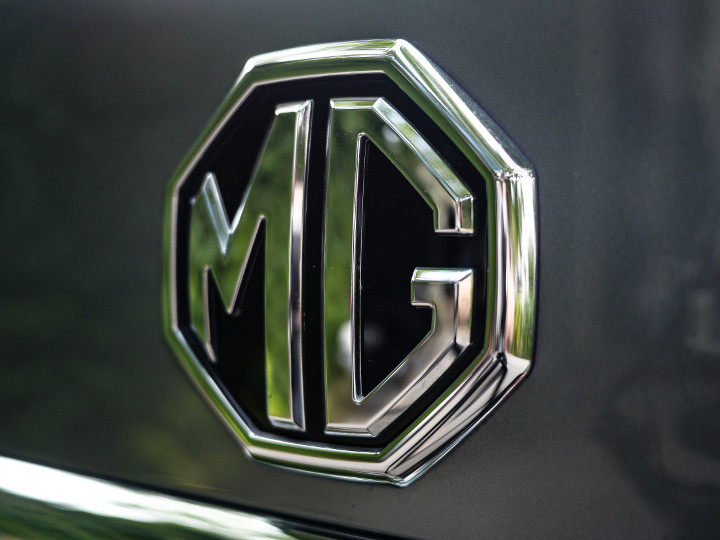 ADVERTISEMENT - CONTINUE READING BELOW ↓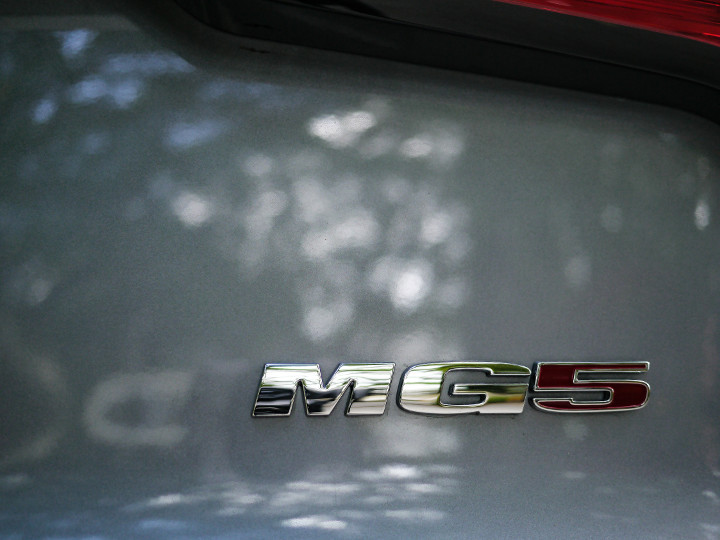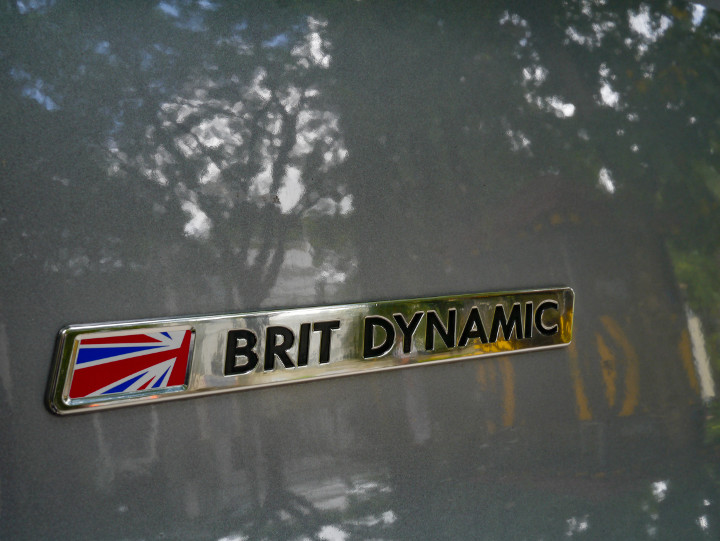 ADVERTISEMENT - CONTINUE READING BELOW ↓