This is the Mini Electric, if you're buying one in Britain, where this car is built. If you're hailing from anywhere else in the world, then confusingly, this is the Mini Cooper SE. And wherever you buy it, you still get a fluro-green-tinted 'Cooper S' badge on the hatch. What's underneath, however, remains exactly the same. Welcome to the age of the fully-electric Mini. This could be a big one.
Why? Because Minis are objectively desirable. BMW's reborn city car consistently sells strongly, offers rock-solid residual values, and drives with a slightly cartoonish but ultimately endearing vim. It's the sort of car owners give names to. It's cute and well-put-together enough that the premium prices have never been a barrier to its rampant success. And now, there's one that you plug in instead of fill up.
Driving the front wheels, there's a single electric motor, dishing out 182hp—the same power as a 2.0-liter gasoline-powered Cooper S. The Mini Electric is heavier, however: 145kg heavier than a Mini Cooper S with the automatic gearbox.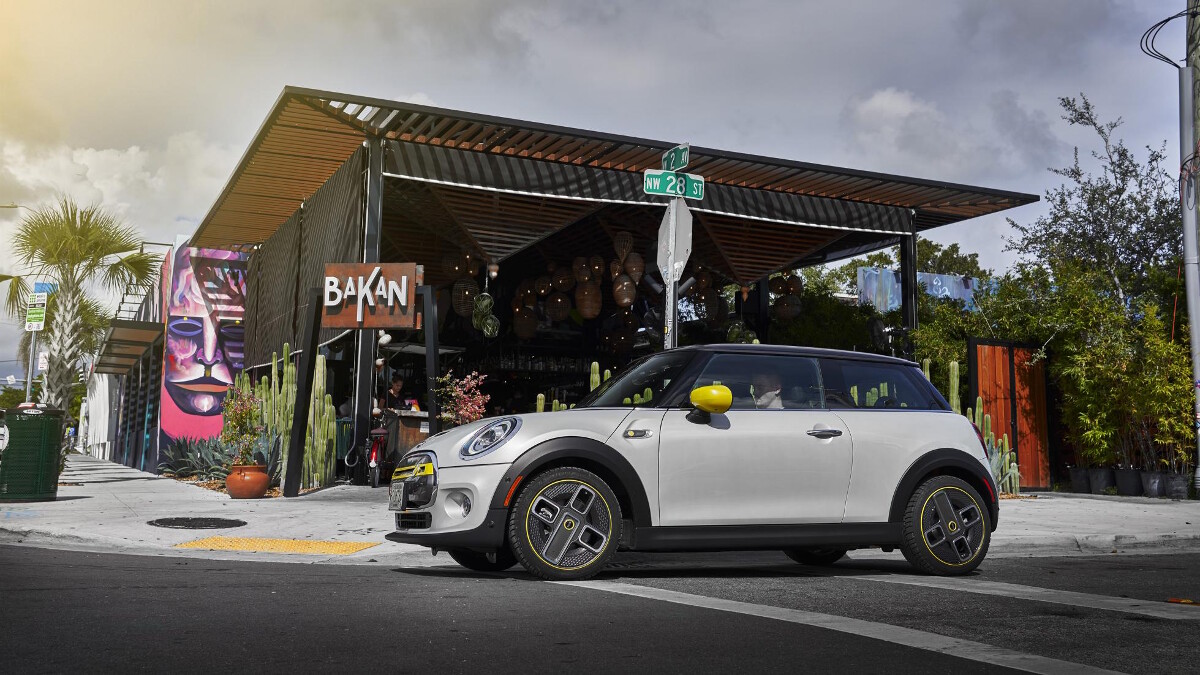 But the torque is instant, the center of gravity is lower, and Mini has worked tirelessly (using battery intel harvested from the BMW i3) to package the cells into the three-door hatchback's shell. So, while this is hardly the most spacious car in its class to start with, Mini can and does proudly claim that the legroom and trunk space hasn't been swallowed in any way by pesky batteries.
Type the words 'Mini' and 'Electric' into Google and the first predicted search it'll offer you is 'Mini Electric range.' Here's the news: Mini claims a range of 200-232km. On a direct comparison with a gasoline-juiced Cooper S that'll average under 15km/L and get over 480km per tank, it looks catastrophic. But Mini is defiant: Choosing this sort of range compromise keeps battery size, weight, and charging time manageable—not to mention the cost—and suits the use Mini predicts folks will use the car for. So, if they've got their sums right, this thing will be a phenomenon.
Good news is, the chassis team haven't simply been slacking off while the marketing bods get to work...
On the road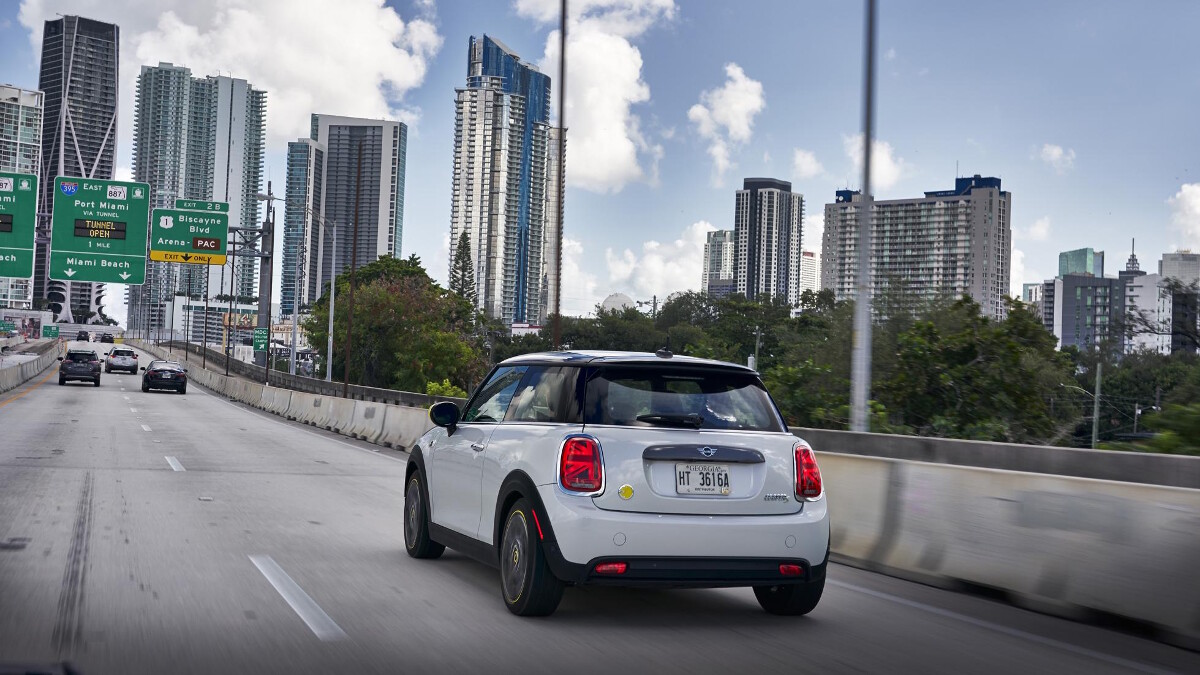 The bad news is the Mini Electric weighs in 145kg heavier than the gasoline Cooper S. But there is some good news to counter that. Firstly, the weight bias is farther back, spread more evenly along the car, so it's better-balanced. Secondly, that weight is carried lower in the chassis. The center of gravity lies 30mm deeper than the dino-fueled hot hatch, despite the body actually standing 18mm taller to make room for the battery. Overall, that's good news for cornering.
So it proves: The mini Electric is an agile, chuckable little hatchback. It's also more jiggly-riding and less alert than a normal Mini, because while you can put firmer suspension on the additional flab and hang it lower in the body, 145kg is still 145kg. A 1,365kg supermini is a porker, and you can sense this. Crucially, though, it doesn't spoil the experience. It's something you notice and then get used to. Even a standard Mini is already at the sporty end of the spectrum.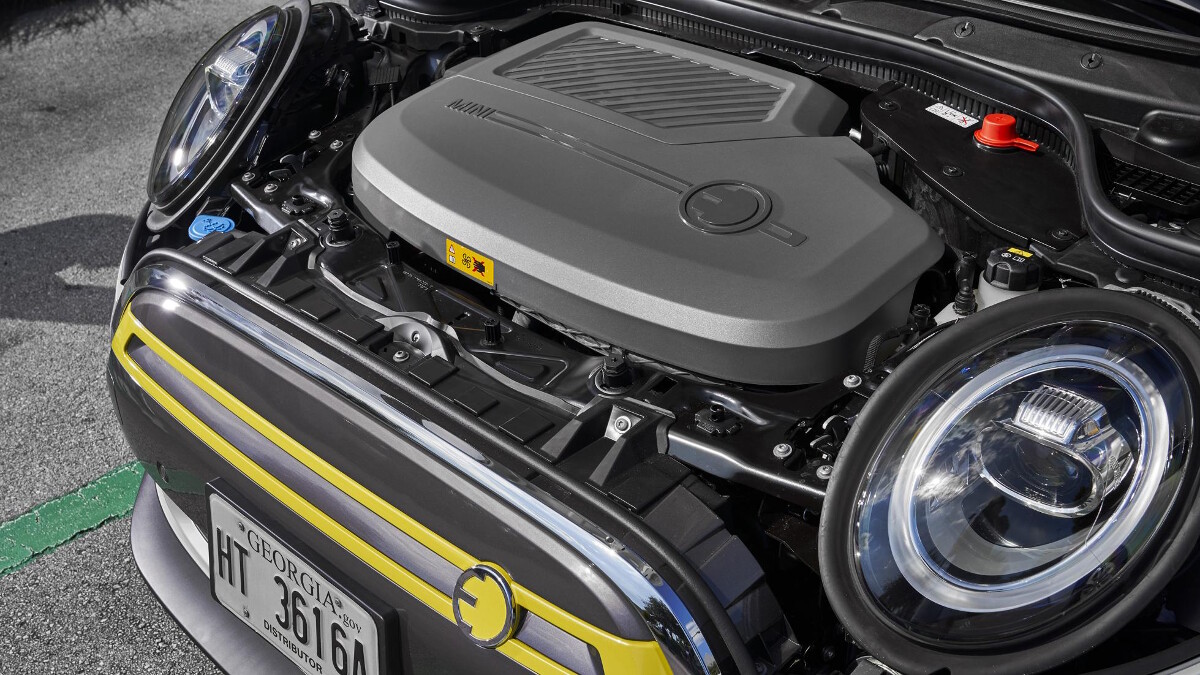 The motor develops 182hp and 270Nm, which is enough to shift the lardy-but-nippy Mini from 0-100kph in 7.3sec. Not quite standard Cooper S pace, but it doesn't matter. It'll do 0-50kph in 3.9sec, which is plenty rapid enough for urban combat. This isn't a one-trick-pony EV that's all acceleration and no manners. The performance feels balanced with the handling, and thanks to the BMW i3's exceptionally clever traction control, which anticipates slip instead of reacting to it with stabs of braking, you're never wasting valuable charge with messy wheelspin.
Braking happens...automatically. If you want it to. Mini has borrowed BMW's 'one-pedal' function/boon/gimmick from the i3. So, if you lift off the go pedal, the regen will slow the car as aggressively as a medium dab of the brakes, funneling otherwise wasted power back into the battery. You can turn this down to allow the car to coast, using one of the toggle switches on the dashboard. Hmm. We'd have preferred this to have been activated by paddle shifters, but there aren't any. And the gear-selector stick doesn't dial up the regen, either.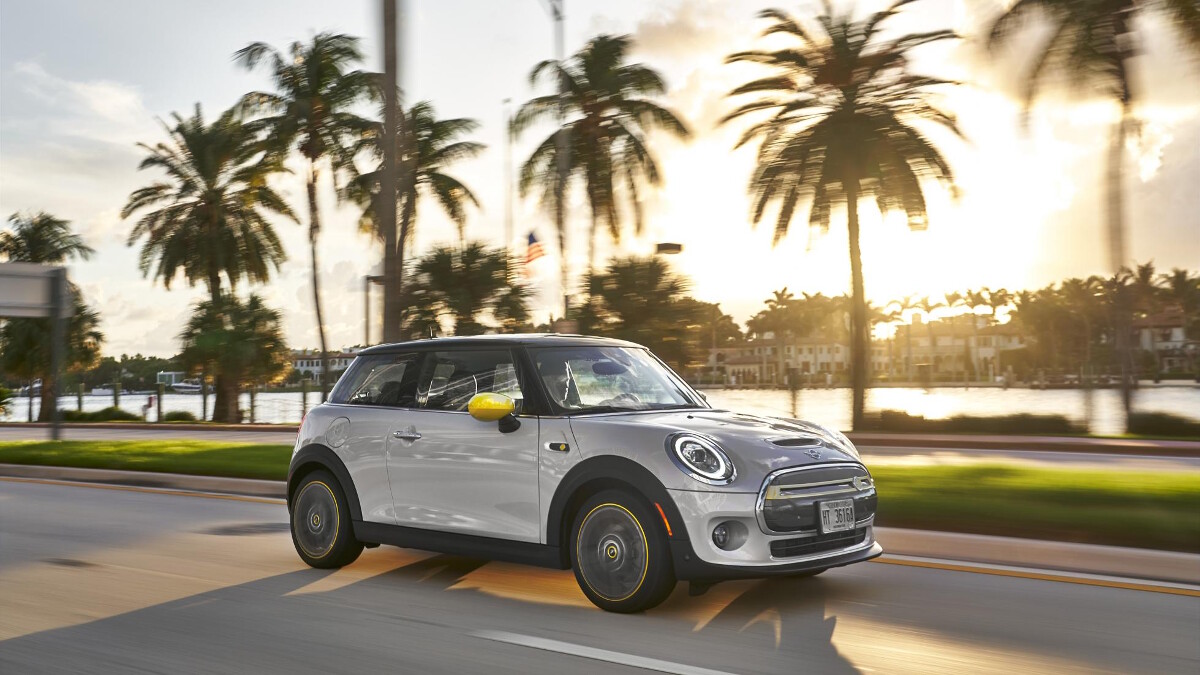 Every time you switch the car on, it'll default to its hi-regen setting, so on balance, it's less hassle just to get used to the more efficient mode. And speaking of modes, there are Green and Green Plus modes to dial back throttle response and even disable the climate control if you'd really like to boost your range. Click the switch in the opposite direction and Sport mode perks up the powertrain.
Happily, it doesn't inject any fake noise into the cabin, though whatever mode you're in, the Mini emits a subtle, likeable sci-fi electro-drone to warn pedestrians of its presence. Inside, the only noise to speak of is a little wind flutter around the slightly more angular, aerodynamic door mirrors.
On the inside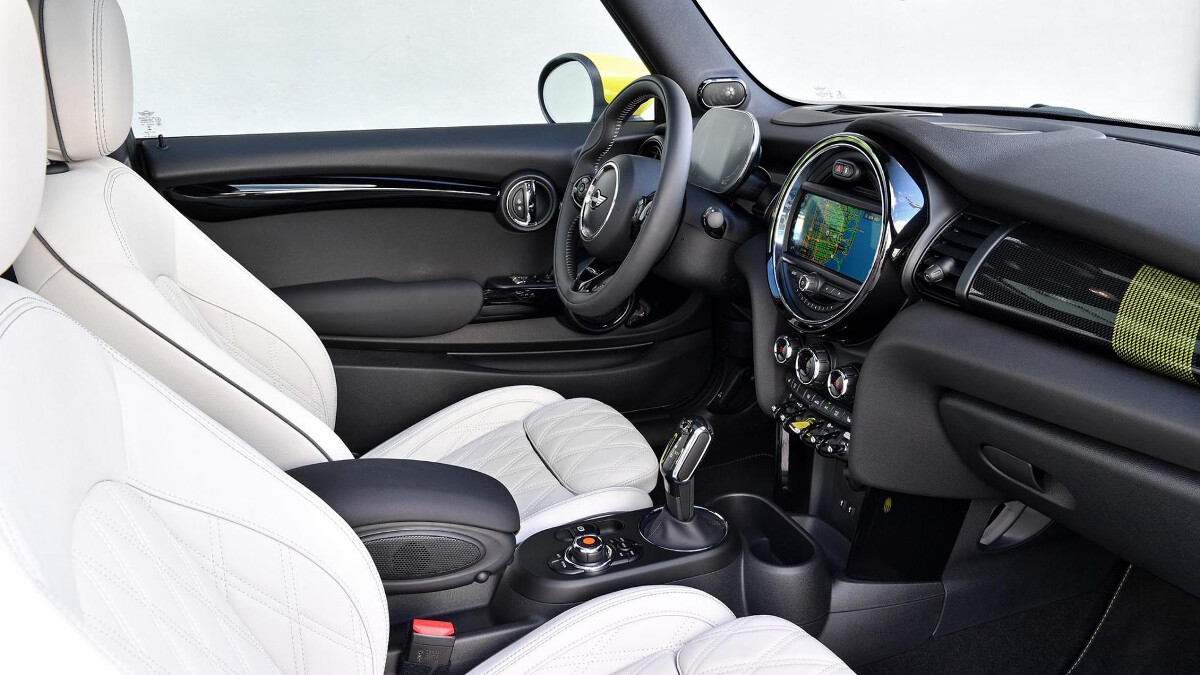 Very little new here—but also little that's going to offend or distress. The Mini cockpit is dating hard now—the top-spec 8.8-inch oblong screen (now touch-sensitive as well as iDrive-operable) looks absurdly obtuse shoehorned into the circle motif that used to house a speedo. Though the screen itself is a joy to use, the caricature design is starting to grate.
But at least we've still got tactile, physical climate controls instead of a touchscreen submenu. The toggle switches still look charming even if they're a little fiddly to use, and the new screen behind the steering wheel showing speed, charge, range, and trip data is a huge improvement on the previous do-it-all dial.
Mini is at pains to point out the battery has been housed deep in the chassis where it can't impinge on cargo space, which remains 211 liters. That's on the small side for a supermini, but again, Mini says its research suggests most owners treat their Mini like a two-seat coupe and use the backseat chiefly as a parcel shelf, so the meager rear access and pinched rear space needn't matter.
As ever, the steering wheel telescopes plenty from the dash, while the driving position is low, straight-legged, and overall superb. There's a useful bevy of stowage in the door pockets, under the charging sockets, and in the armrest. It's all very well put-together, too, certainly more expensive-feeling than, say, a conventionally-fueled Audi A1. A Honda e might well feel homier, though. It's the new face of retro inside.
Running costs and reliability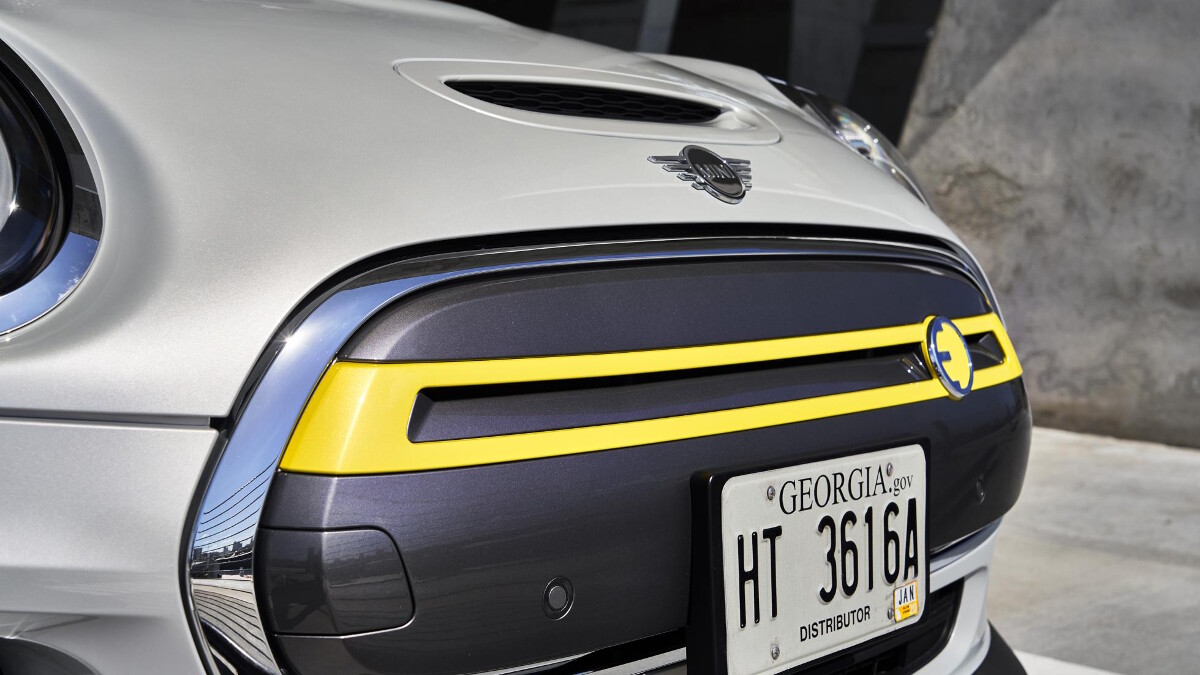 During our test—a temperate day in Miami traffic with the aircon on and braking regen set to 'very,' a full charge claimed 195km was on hand. After 37km, 84% charge remained, with 145km the claimed range. Another 60km later, charge dropped to 75%. In city traffic, with the occasional squirt off the line from 0-50-ish flat out, the car claimed consumption of 7.7km per kWh. That's pretty efficient and, with a 32.6 kWh battery on board, would indicate the day's range at over 240km.
That serves to reinforce Mini's point that if you use the Mini Electric as an urban runabout with some useful insta-go performance, it'll actually last long enough for a week's worth of commuting. If, on the other hand, you want to do a track day, you'd best bring a generator with you.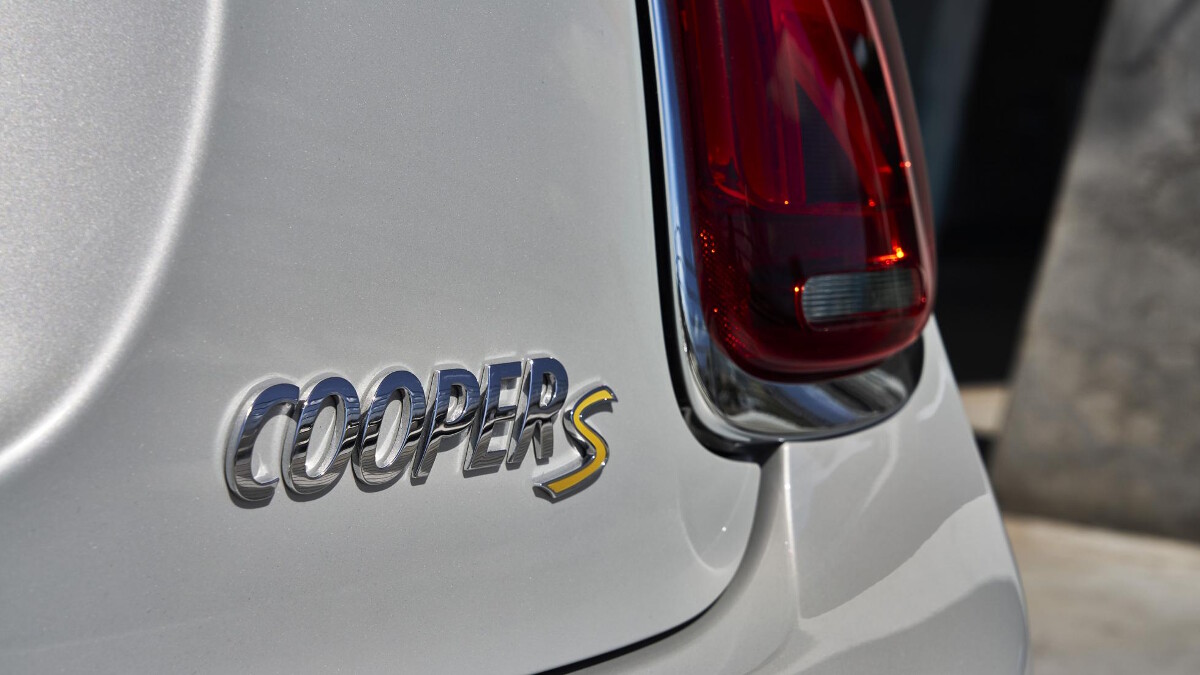 So, to charging. As standard, Mini supplies the car only with a household three-pin-socket-compatible lead, which will be enough to keep a mid-charged car topped up overnight. For quicker recharges, Mini will charge you extra for a wallbox. This, plus the 11kW cable, allows for a full recharge in 3.5 hours, or from empty to 80% in 2.5 hours.
If you can find a fast-charge station, then nought-to-80% takes 35 minutes. Most likely, the Mini Electric will be a second car to a household already furnished with a PHEV wagon or an SUV-type car, so the Mini can suckle at the wallbox when the bigger family car isn't being charged.
Final thoughts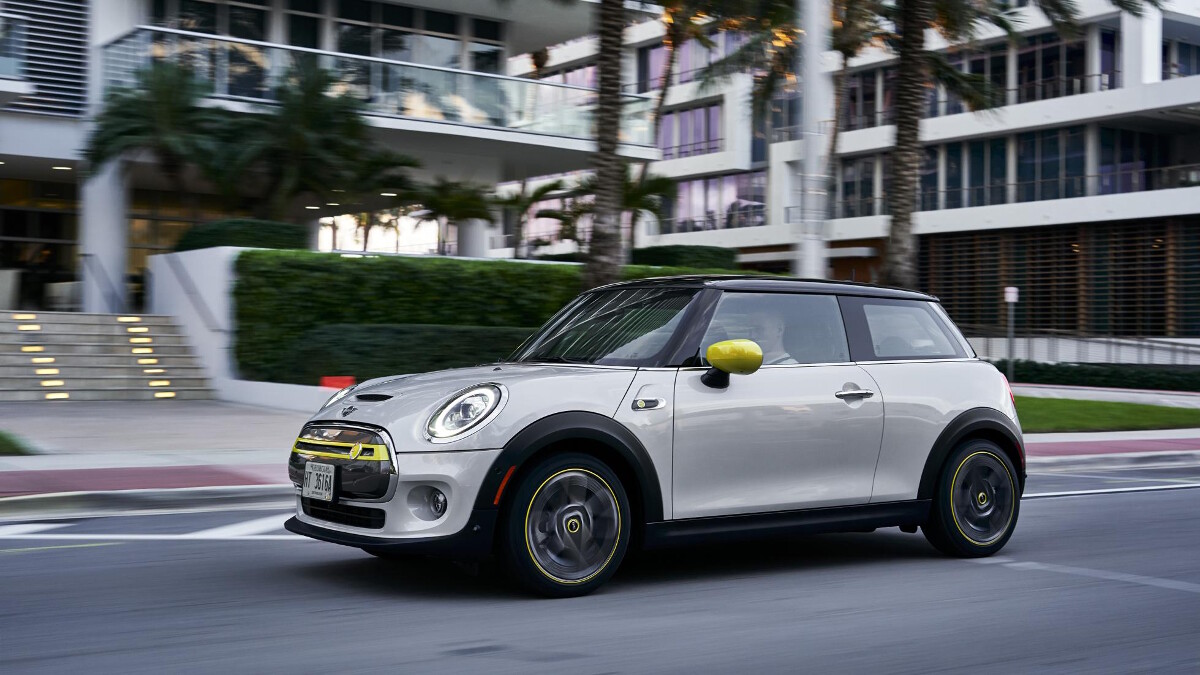 The Mini Electric is a very complete little EV. It preserves pretty much everything we like about a standard Mini Cooper S, but it's more accelerative where it matters, and has zero local emissions. It proves that the hot hatch will have a future as an EV. And it reinforces something we learned with the VW e-Golf—that an electric car doesn't have to be wantonly radical to be a success. Stuffing a car we already know and like with batteries can, with the correct execution, be a good tactic.
However, the Mini asks you to understand a few home truths. BMW could have given it more range, but that would have made it heavier, more expensive, and longer to charge, and would have also invaded cabin space. So, it's studied a lot of Mini owner data, sussed out the average Cooper S travels around 290km a week, and molded the Mini Electric's performance to suit that brief, needing only a couple of recharges to slip into the average Mini audience's life unnoticed.
It feels like a strong addition to the Mini family. We've always championed the weight-saving, space-giving packaging of the BMW i3, but it's not been the sales dead-cert the investment required, so now it's over to Mini to see if the conventional approach can do the numbers.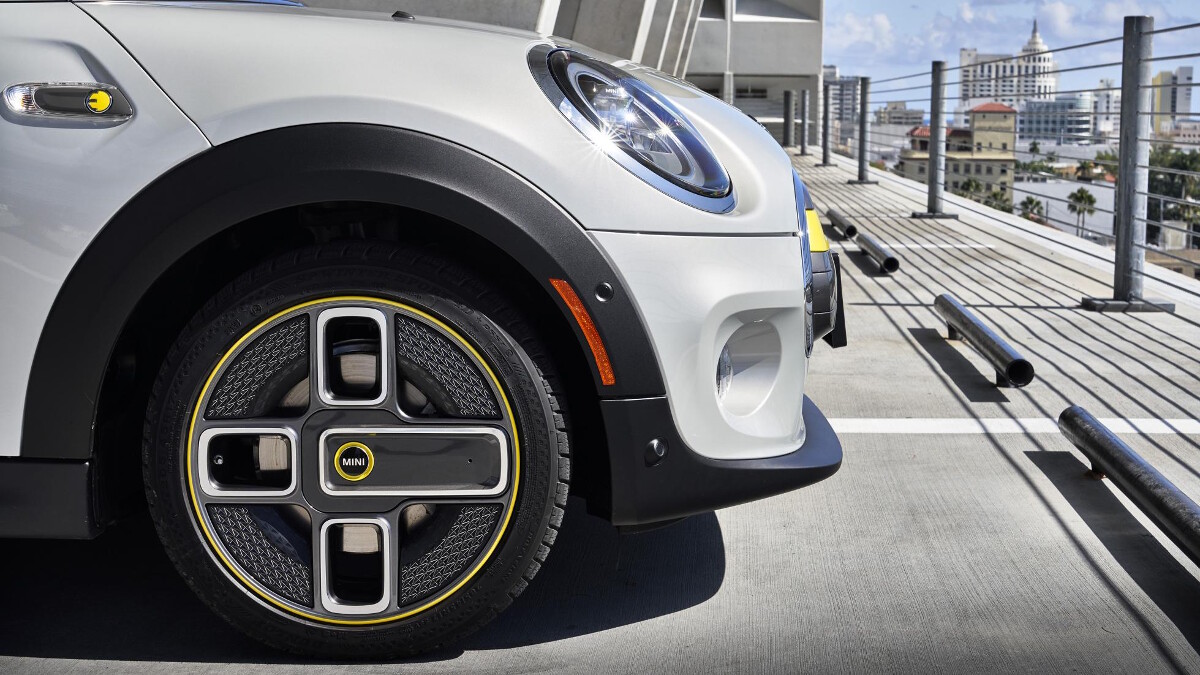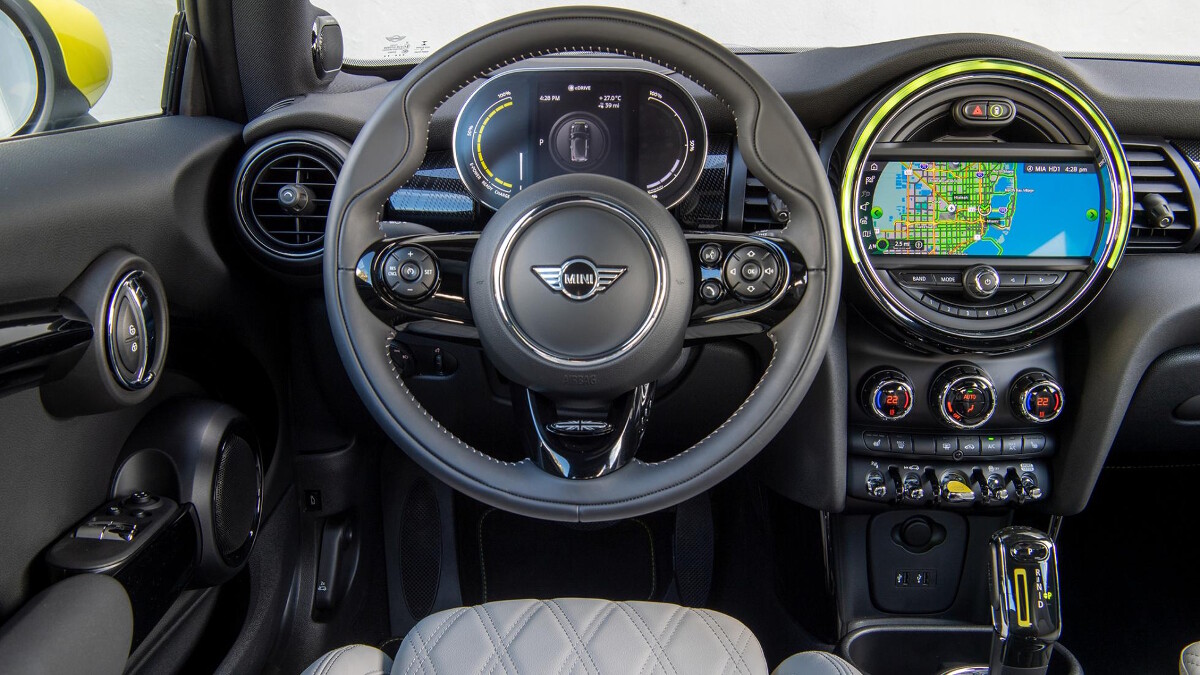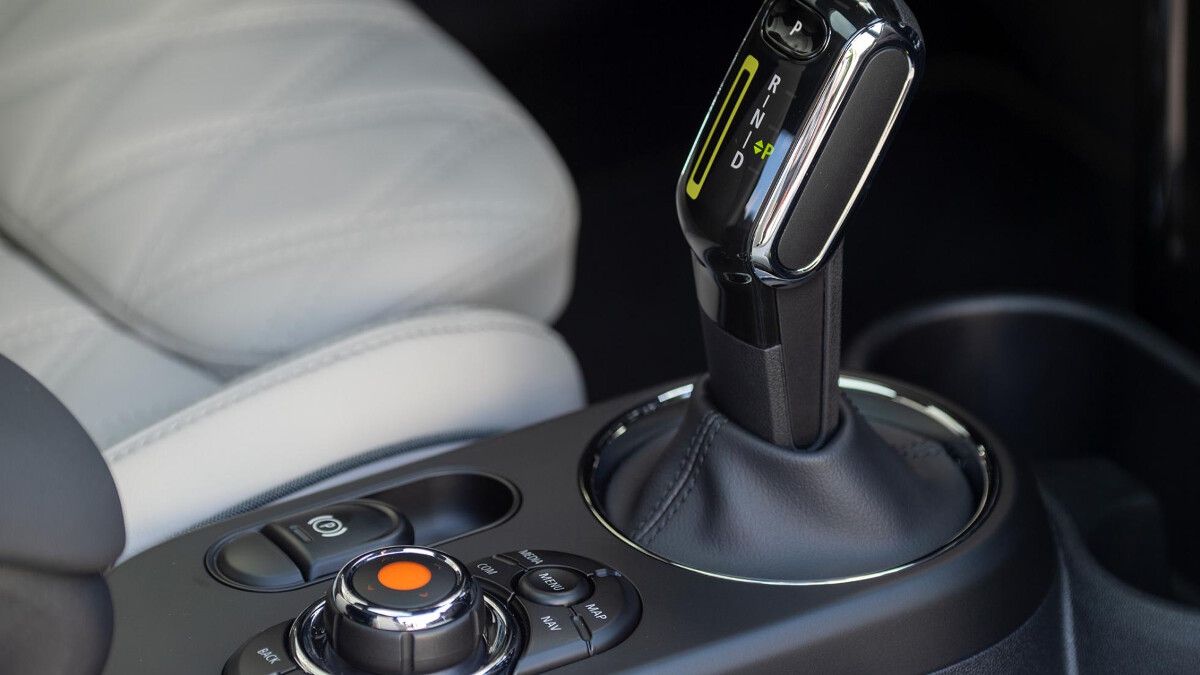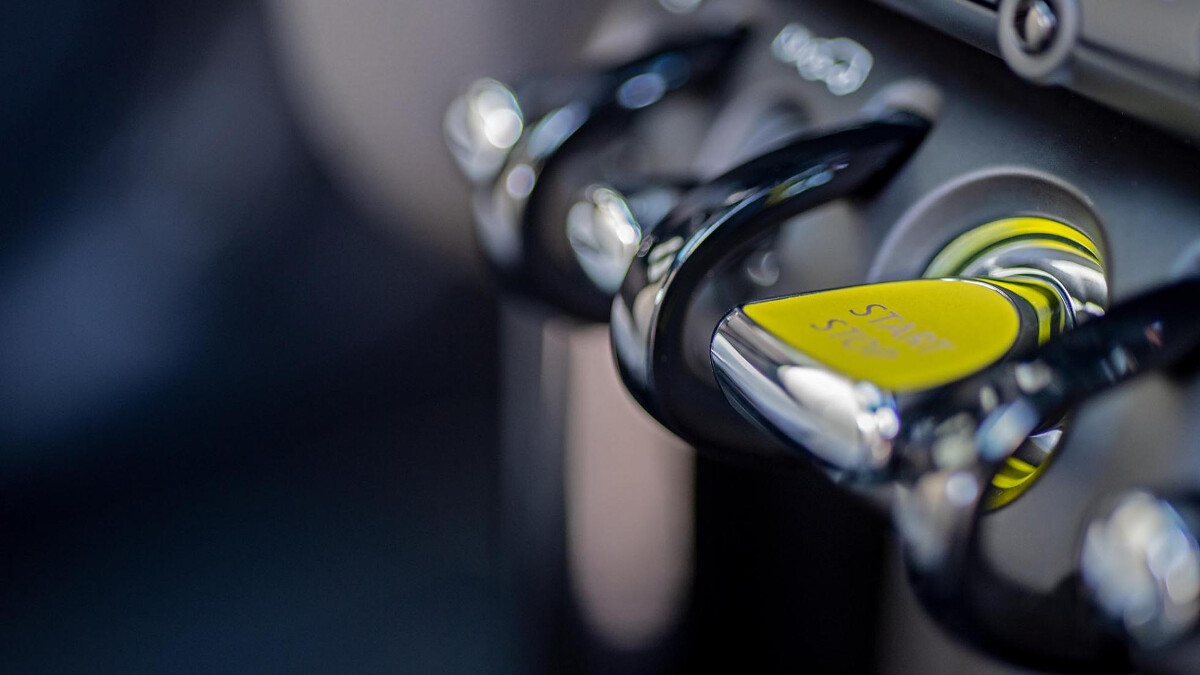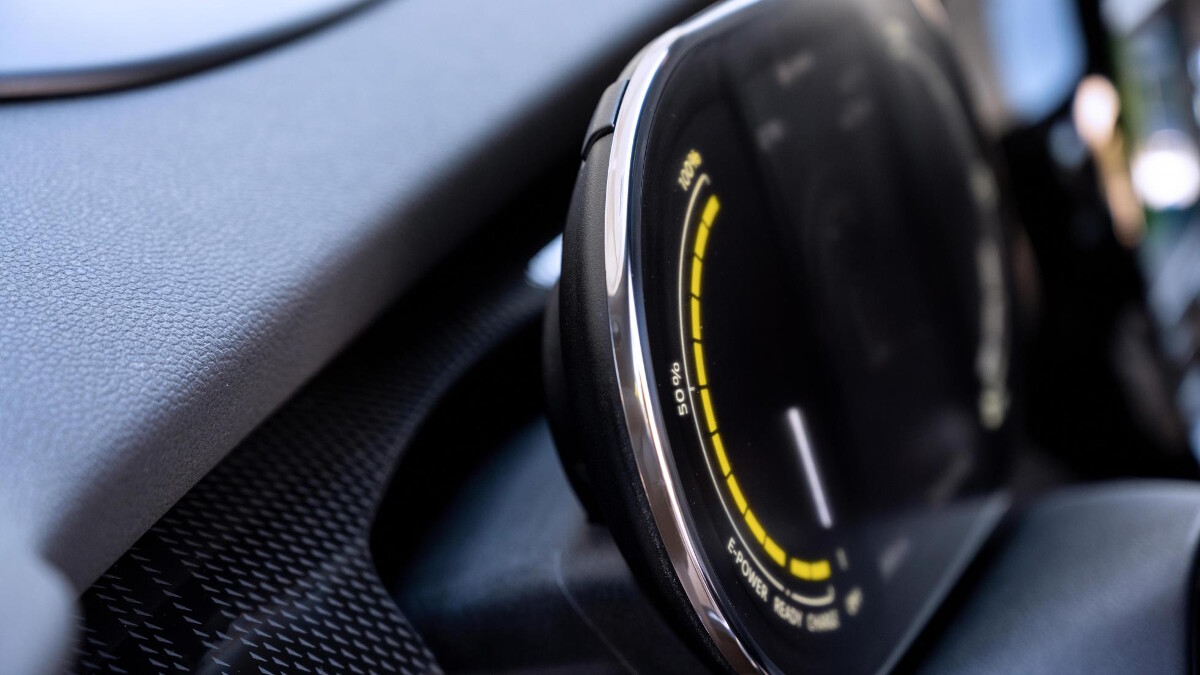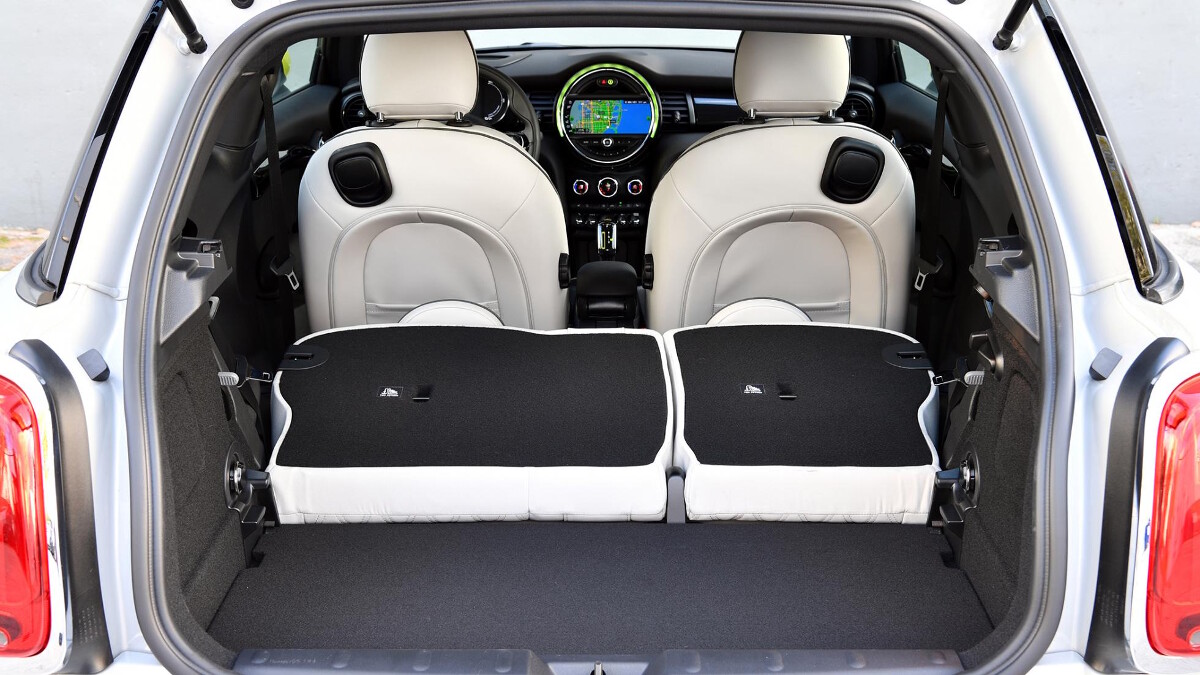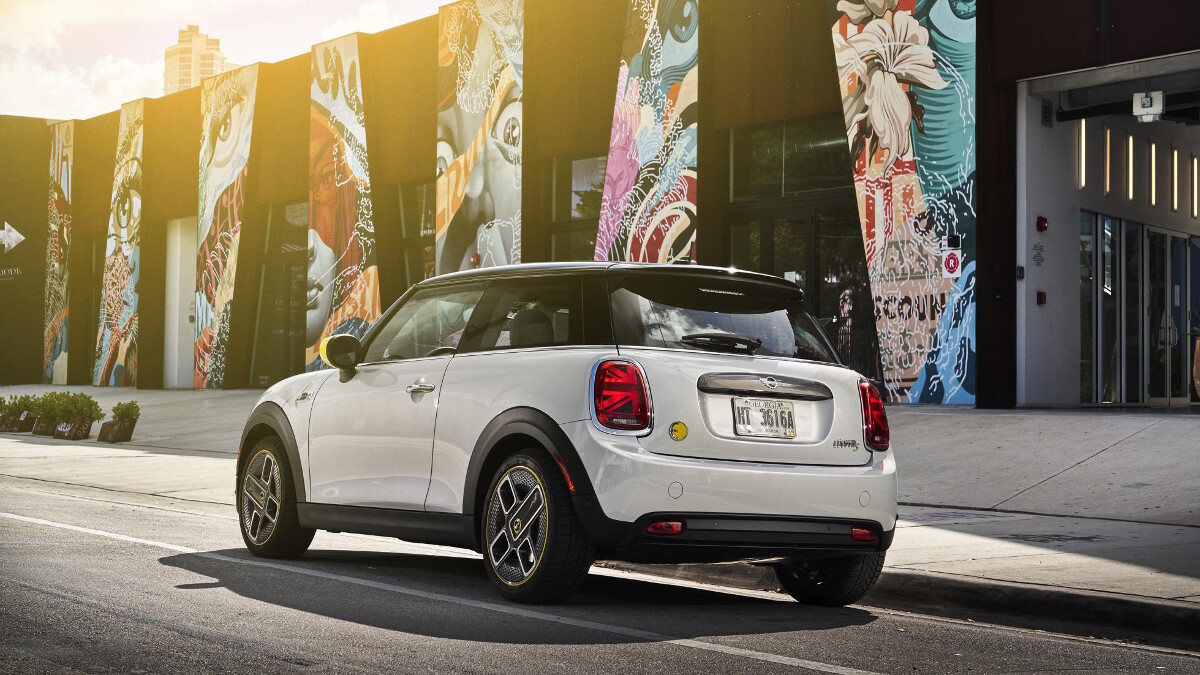 NOTE: This article first appeared on TopGear.com. Minor edits have been made.