Argh, a Nissan Juke, think of the children! Wait, it's...actually not that bad.
Not fugly, is it? The squinty LED running lights and the upside-your-head headlights will still clash with some village green sensibilities, but in the metal—and there's a fair bit more metal this time around—the new Juke looks smart. It's got a squatter, more purposeful stance, and the detailing is less...weird. No wine-rack front grille this time. The face is more Imperial Stormtrooper than robotic praying mantis. The pumped-out arches are muscular, not Micra in fancy dress.
Put it this way: You still might think this is a hideous car, and fair enough. But, Nissan has tried way harder with the looks of this thing than, say, a Ford Puma. Or a Kia Stonic. Or a Fiat 500X.
That's a lot of rivals.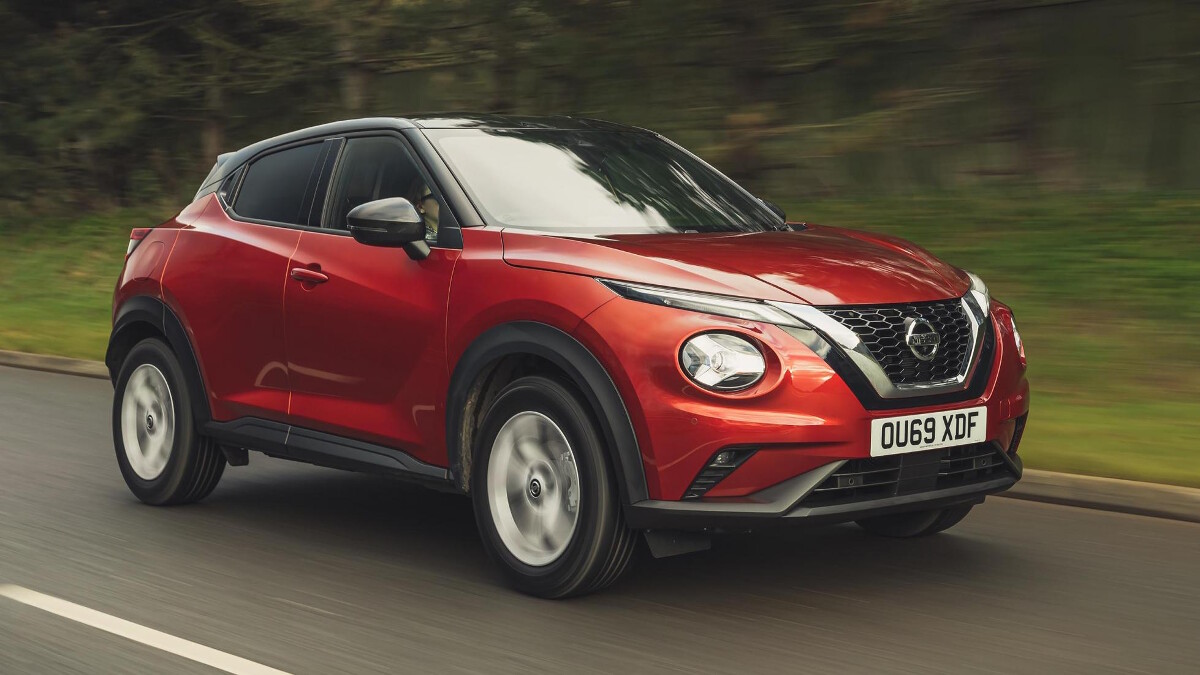 ADVERTISEMENT - CONTINUE READING BELOW ↓
There are 24 of them, Nissan reckons. Twenty-four other smaller trendy crossovers squabbling over the same young families about town with £17,000 (around P1.12 million) burning a hole through their contactless cards.
When the Juke first gurned onto the scene in 2010, there was one rival. Which, so far as I can work out, was the Mitsubishi ASX. So, that's no rivals, then.
You said more metal?
Despite weighing in 23kg lighter, Juke 2 is 13mm taller, 29mm wider, and 75mm longer. Keep an eye out for bigger parking spaces if you're upgrading. The bloat has arrived to at last uncork some space—sitting inside the old Juke was like being buried alive in a recycling plant. Cramped and very plasticky.
The new Juke's wheelbase has grown a whopping 105mm, and the upshot of that means there's too much knee room. Seriously, there's only 1cm space in the back less than in the Qashqai. Expect the next one to grow in kind.
ADVERTISEMENT - CONTINUE READING BELOW ↓
Recommended Videos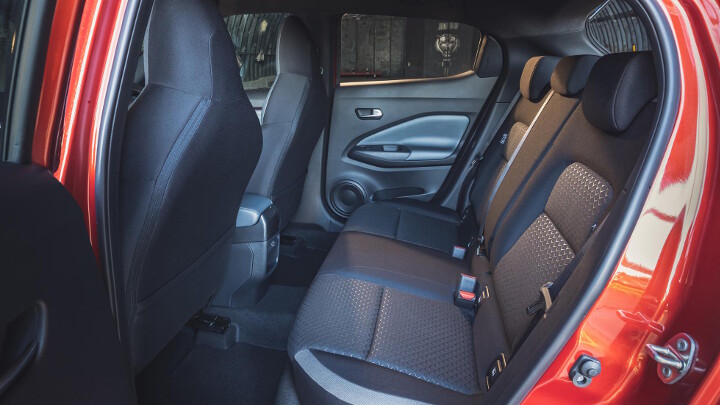 The rear cargo area is now 20% bigger than before, and because the shutline no longer loops around bulbous rear lights, the opening is wider. Slowly but surely, Nissan is ticking off the to-do list from the old Juke. It's now less of an eyeful to more people, and more spacious for those aboard.
ADVERTISEMENT - CONTINUE READING BELOW ↓
About time they set about the dashboard, then...
Ferrari influence, anyone? Look at that triplet set of circular vents. Very supercar-esque. The rest of the Juke's cabin has grown up massively, though. The touchscreen is bigger and has vaulted up onto the top of the dash—better for your eyeline and opening up more space for vents and buttons below. The heater controls are more tactile, the dials are clearer, and there's a very useful digi-screen in between. There's a good slug of stowage for smartphones and sweeties. The plastic bits are much less offensive in gloss black than in the lighter, almost glittery gray.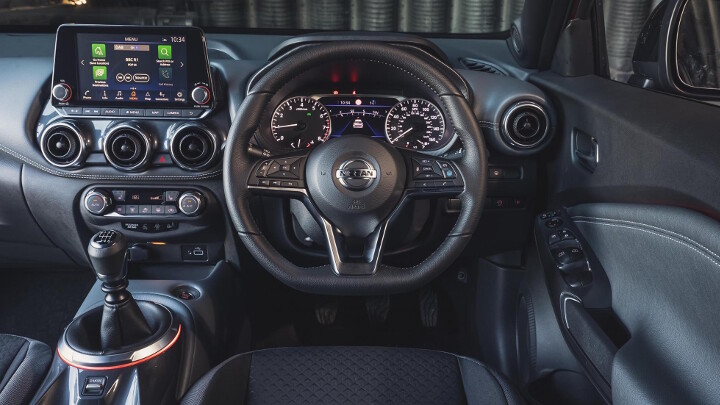 ADVERTISEMENT - CONTINUE READING BELOW ↓
In fact, it's so sensible that it's worth considering the lairy orange leather-ish trim inside. It massively boosts the perceived quality and pumps the ambience. Otherwise, compared to that bodywork, the cockpit is a bit dour. It's like meeting a comedian after they come off stage and discovering they'd prefer to discuss local politics.
Are you avoiding talking about how it drives because it's rubbish?
No, just prioritizing the interior and the space because that's really where the Juke needed to get its act together. The old one was decent in the bends, though the payoff for that was a firm ride and shoddy refinement. This one is miles better across the board—it doesn't ride like one for a start. It's firm, sure, like a Hyundai Kona, because Nissan is still keen this is the sporty end of the spectrum. It has sourced a new tire that has as much grip as the old Juke Nismo RS's rubber. The shell is stiffer.
ADVERTISEMENT - CONTINUE READING BELOW ↓
Want squishy comfort? Don't buy a tall crossover at all...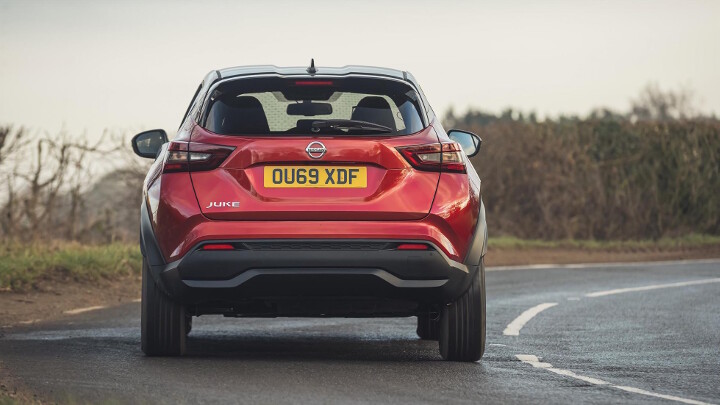 The 19-inch wheels of the top-spec variant add some road roar, but on 17-inchers, the Juke is noticeably quieter than before and rides acceptably well for the class. It corners obediently and feels agile. Even a little mobile and playful if you're really getting stuck into that choice roundabout on the way home. The manual gearbox is lightweight but satisfying.
ADVERTISEMENT - CONTINUE READING BELOW ↓
Blimey, sounds beyond reproach.
Not so fast. Really. There's only one engine—a 1.0-liter turbo three-cylinder parping out 115hp, and it's just a tad weedy against almost 1,200kg of bluff crossover. Ally it with the seven-speed dual-clutch transmission—doing its best slurring impression of a CVT—and the Juke is rather lazy to respond. We'd go manual, and save some money in the process.
Problem is, we'd then be without the full fleet of Nissan's ProPilot driver aids. If there's a lot of average speed cameras around your way, perhaps putting up with the narcoleptic auto is a sacrifice worth making.
So, has the Juke done enough to beat its eleventy-million rivals?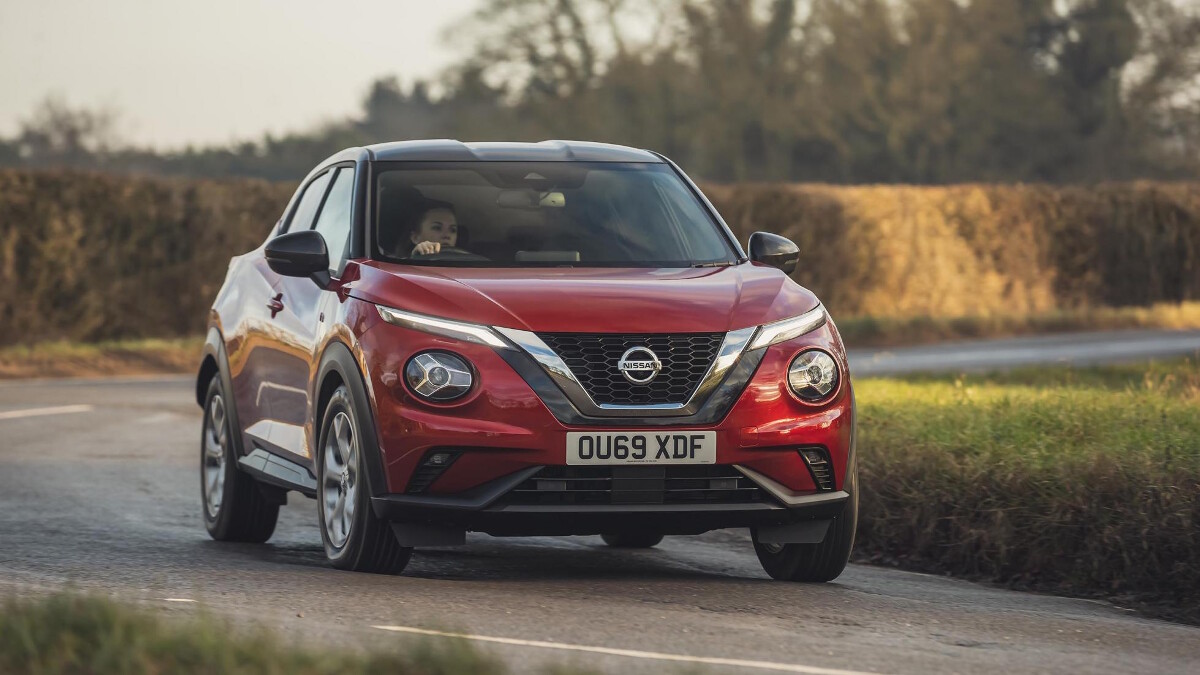 ADVERTISEMENT - CONTINUE READING BELOW ↓
It's such a chocker-block class now—with so much mediocrity present—that it's difficult for the Juke to land a knockout blow, but this is definitely a vast improvement on what went before (quite right, too, since the old Juke was on sale for almost a decade), and it's got a recognizable name on side.
It used to be a car Top Gear loved to hate. Now, it's one that's okay to like. Damn it.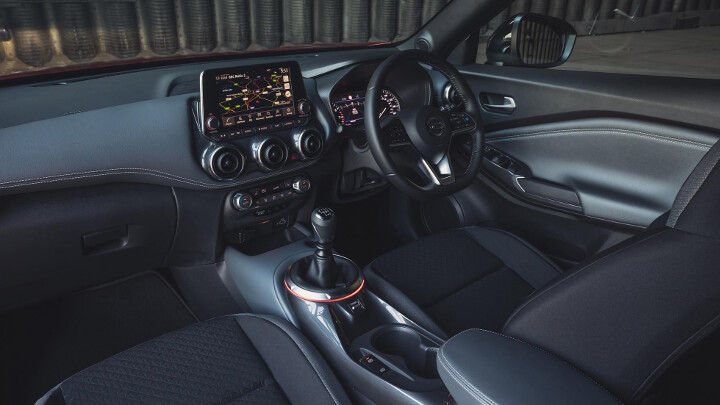 ADVERTISEMENT - CONTINUE READING BELOW ↓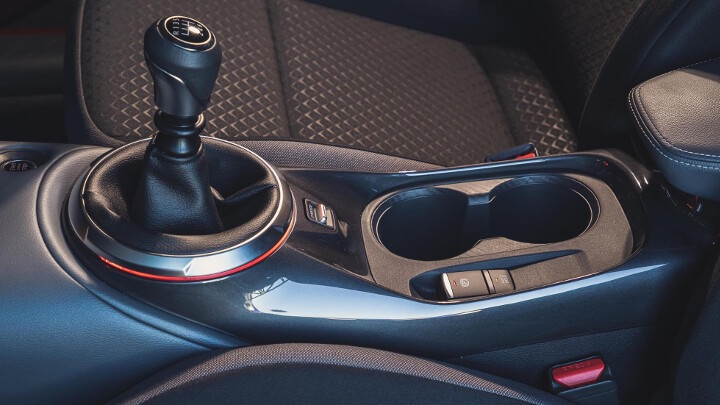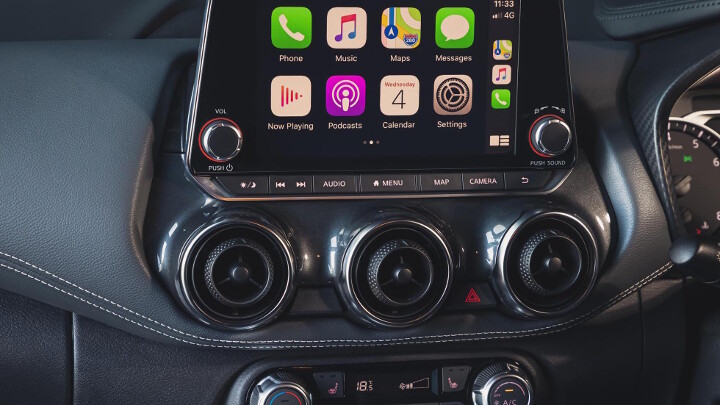 ADVERTISEMENT - CONTINUE READING BELOW ↓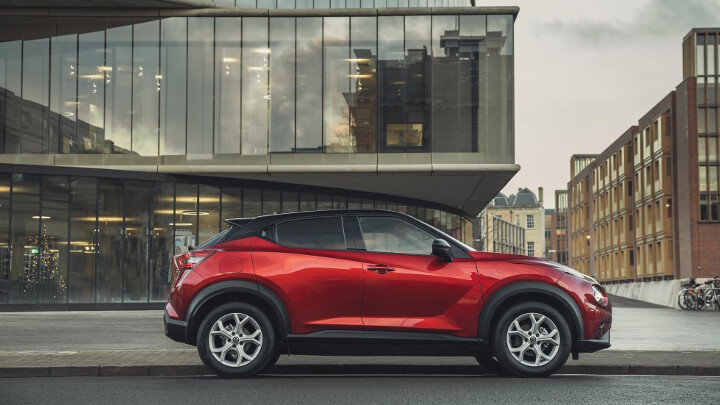 NOTE: This article first appeared on TopGear.com. Minor edits have been made.