Save for a few small but effective design changes, the 2020 SsangYong Tivoli is as visually impressive today as when it first landed on our shores. And with a new engine and some fresh digs, it has suddenly become perfectly poised to shake things up in its segment.
Styling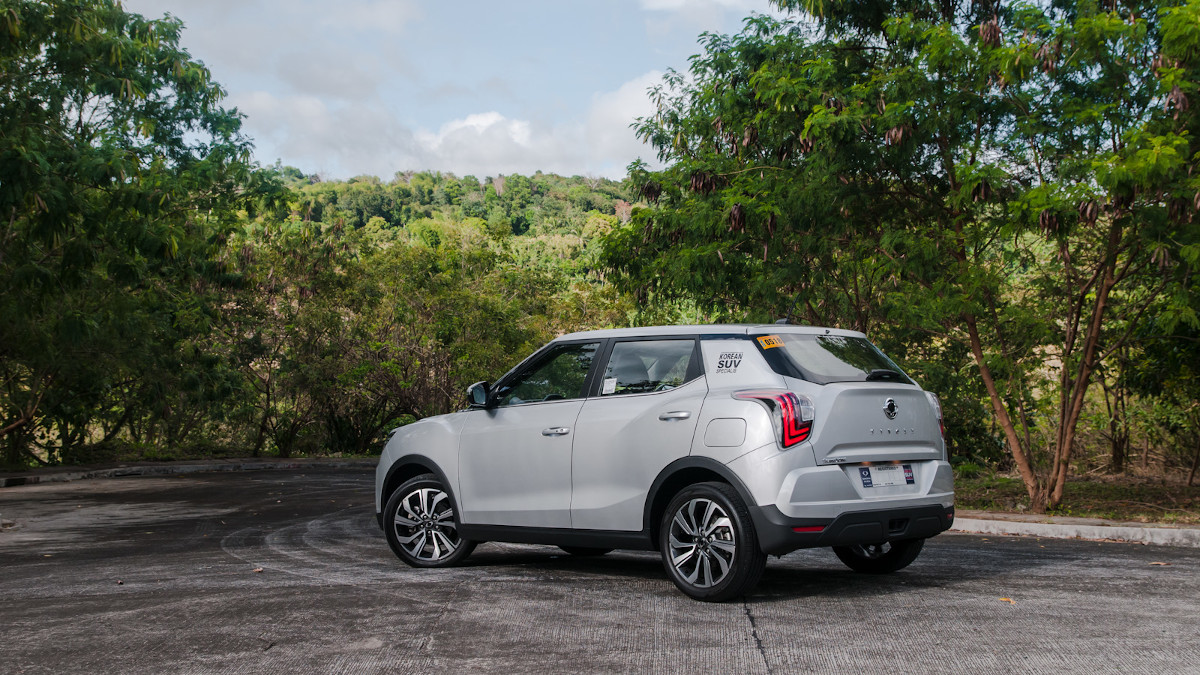 Though its looks are polarizing for some, it's nowhere near Boringsville, that's for sure. The angular cuts remain, including those very defined haunches that cut through the car's shape so nicely. The biggest change from the previous version, of course, is the front bumper. A more mature design sees SsangYong dropping the busy X-shaped cuts in exchange for simpler shapes that help declutter the front, and a wider trapezoidal maw that helps widen the overall look.
Continue reading below ↓
Recommended Videos
There's also a new headlamp cluster with diagonal chrome strips inside that cuts through the big shape and slims down the lamps to better accentuate the halogen projector. There's a new grille that ever so slightly angles down and to the center. The rear bumper gets a refresh and there's a new taillamp design that incorporates twin LED strips that help freshen up the rear of the vehicle. Meanwhile, some gorgeous 18-inch directional diamond-cut finish wheels wrapped in 215/50 R18 tires help fill up the wheel space.
Interior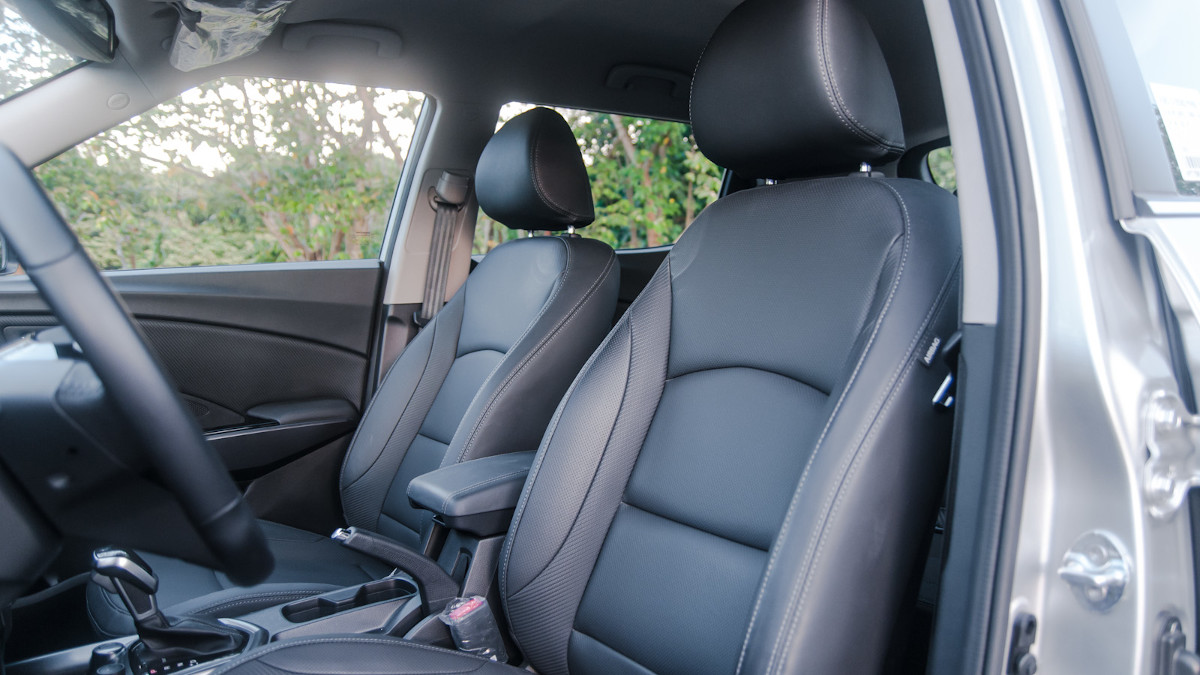 The big changes here are the instrument pod and the central console, with the former ditching the analog gauges for a digital spread with multiple gauge configurations, and the latter doing a full overhaul of the space with new A/C vents, infotainment system, and switch positions.
The 10.25-inch Super Vision cluster is the darling of the show here with four configurations that allow you to cycle through the best gauge and information layout you prefer. All controls are easy to reach, and SsangYong has maintained physical switches and knobs for the environmental controls. The new eight-inch infotainment system, though, is a touchscreen affair, save for the volume knob, tuning knob, and some mode buttons. It's also compatible with Apple CarPlay and Android Auto, with a USB port just ahead of the shifter. The six speakers are adequate but the sound quality is a bit too tinny for my liking.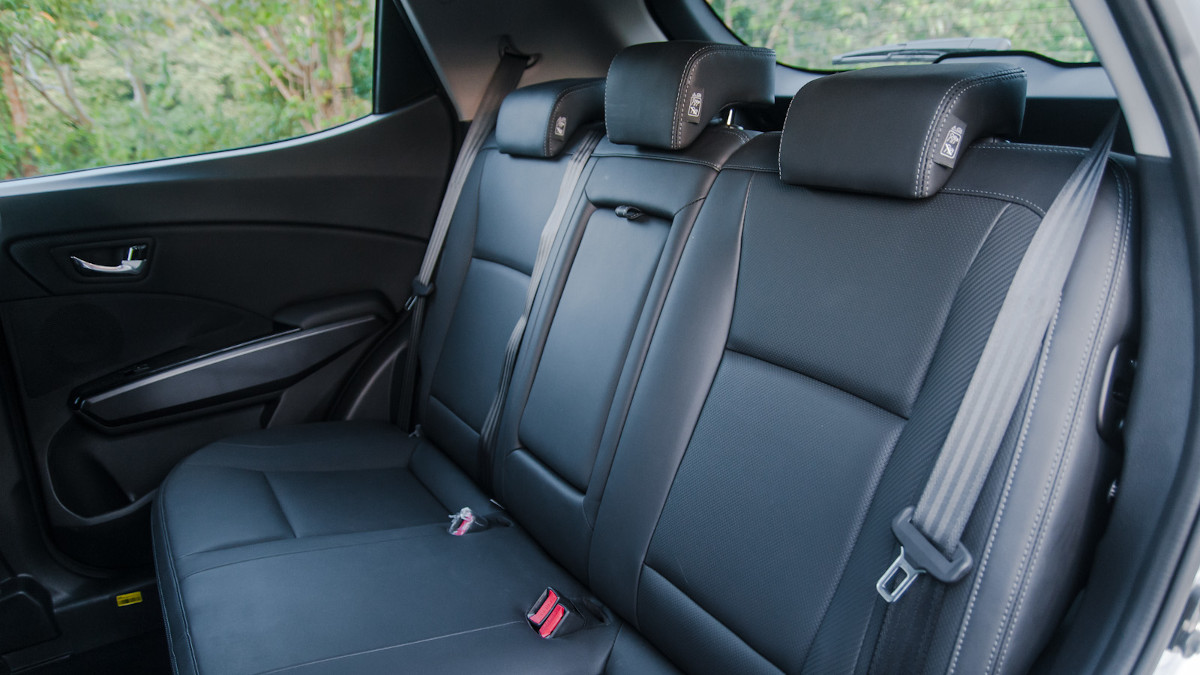 There's more than enough legroom everywhere, but I do find the front seats a bit too firm and narrow. For passengers, the cabin is light and airy, but the addition of a temp steel spare tire has eaten into valuable trunk space, which is something to be considered when shortlisting the Tivoli.
Engine performance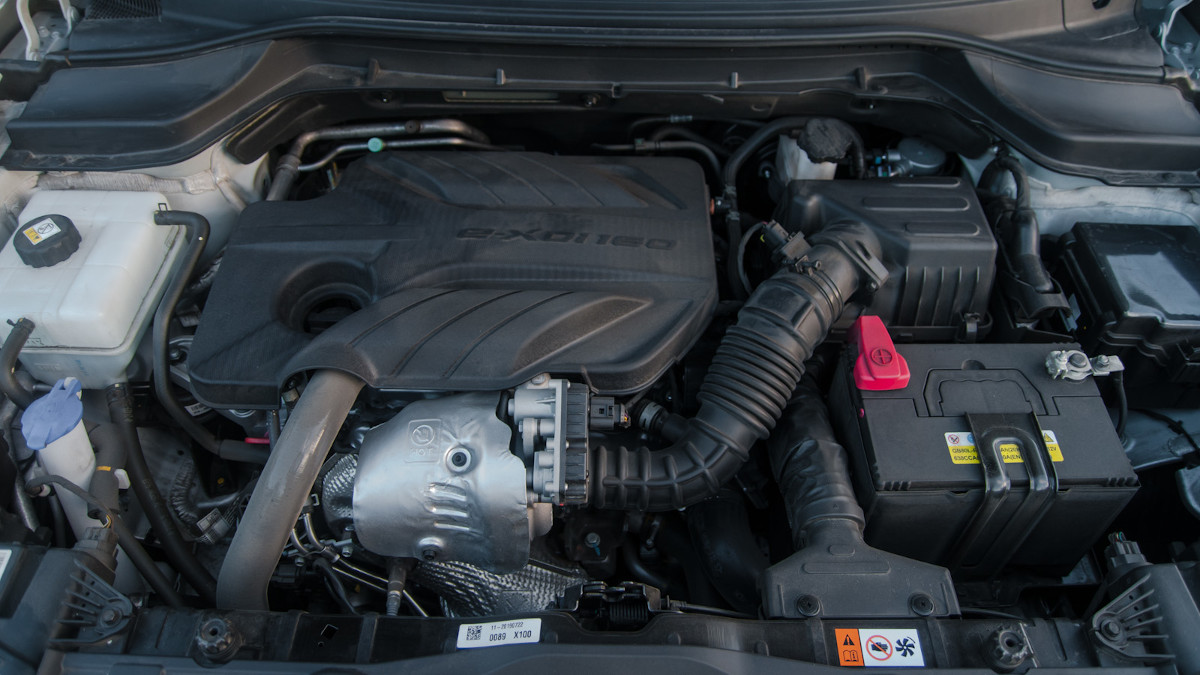 The 1.6 liter e-XDi160 engine is the Tivoli's ace up its sleeve, as it's the only vehicle with a turbodiesel engine in a class of petrol-swiggin' subcompact crossovers. There's a refinement to it that you'd expect from a modern diesel engine, and coupled with good NVH damping, it is almost as quiet as a gasoline engine. As quiet, but much better in terms of power and torque.
The new lump adds around 14hp and doubles the torque numbers to 324Nm from its gasoline predecessor. The six-speed Aisin automatic now has a drive mode selector for Normal, Sport, and Winter modes, with the Sport mode remapping shift points to help make the most out of the powerband. There's enough oomph to the car that driving in Normal mode is more than adequate for one's daily driving, but should the need arise, putting the car in Sport mode and taking manual control of the six gears is all that's needed to keep things sporty.
Ride and handling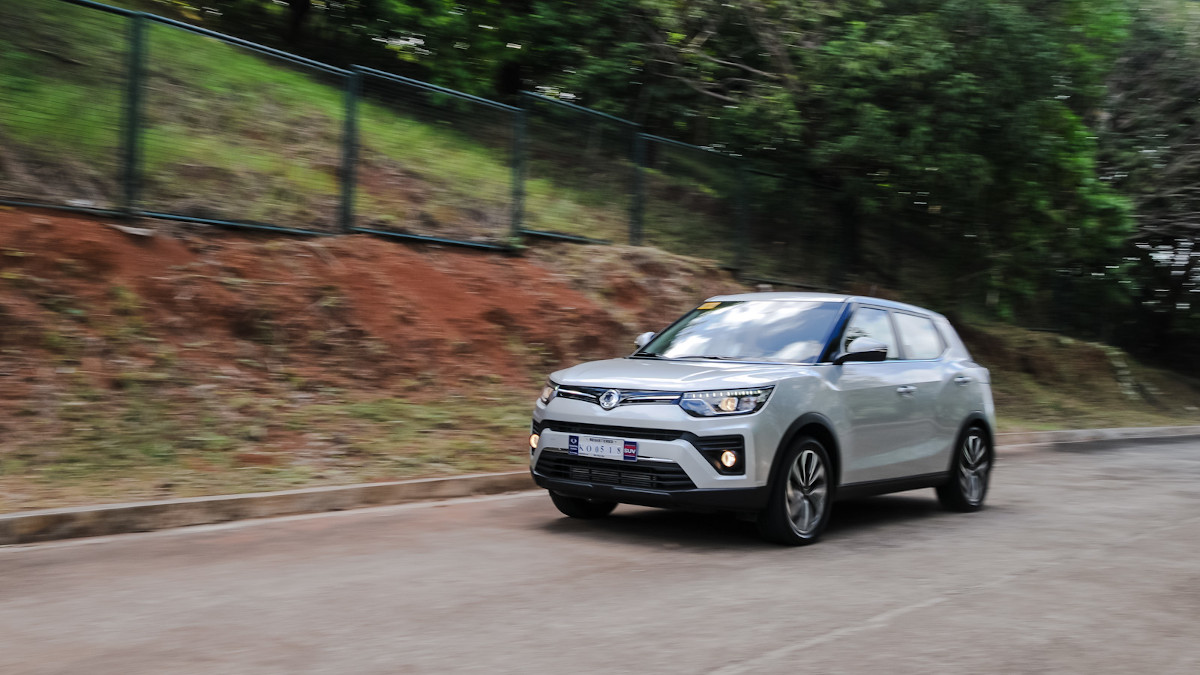 The front MacPherson and rear torsion bar combo on the Tivoli coupled with firm springs and dampers make for a tight-handling car with minimal roll, no doubt helped in part by the eight-inch wide wheels and tires.
At speed, the car gets a bit squirrelly with Manila's potholes and inconvenient road mutations (I'm looking at you, C-5 Libis). But through well-paved twisties, the car stays well-planted and inspires confidence. This nimbleness is of course partly due to the torquey nature of the engine, coupled with a smart six-speed transmission. Though the latter features a manumatic mode, I found that the car handles Manila driving adequately even when left in Drive.
Four-wheel disc brakes are a welcome addition, and though they're a bit grabby at crawling speeds, they're more than powerful enough when reigning in the torque and boost from the engine at medium to high speeds.
Extra features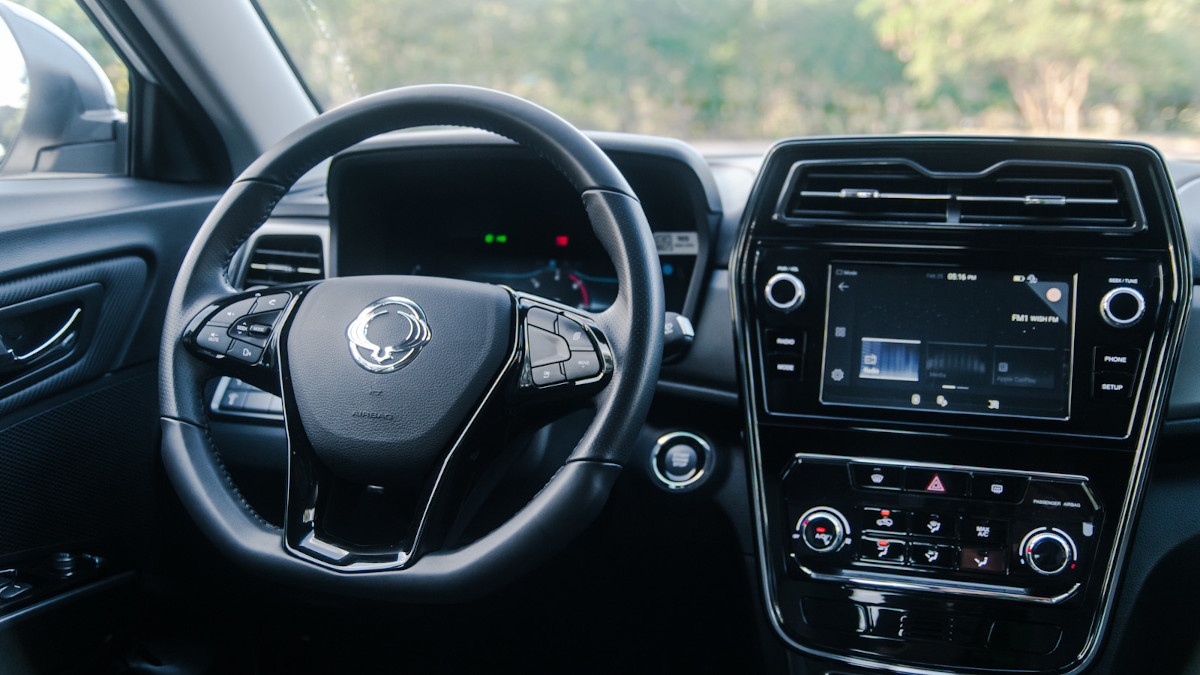 There are lots of little features to appreciate in this car. Auto-dimming rear-view mirrors, for example, as well as rain-sensing wipers and automatic headlamps, are nice little touches that bring in a more premium feel. This particular variant also offers ABS with EBD as standard, along with dual front, side, and curtain airbags. There are no backup sensors, although a rear reversing camera comes as standard. Best to keep your eyes open when backing up.
Verdict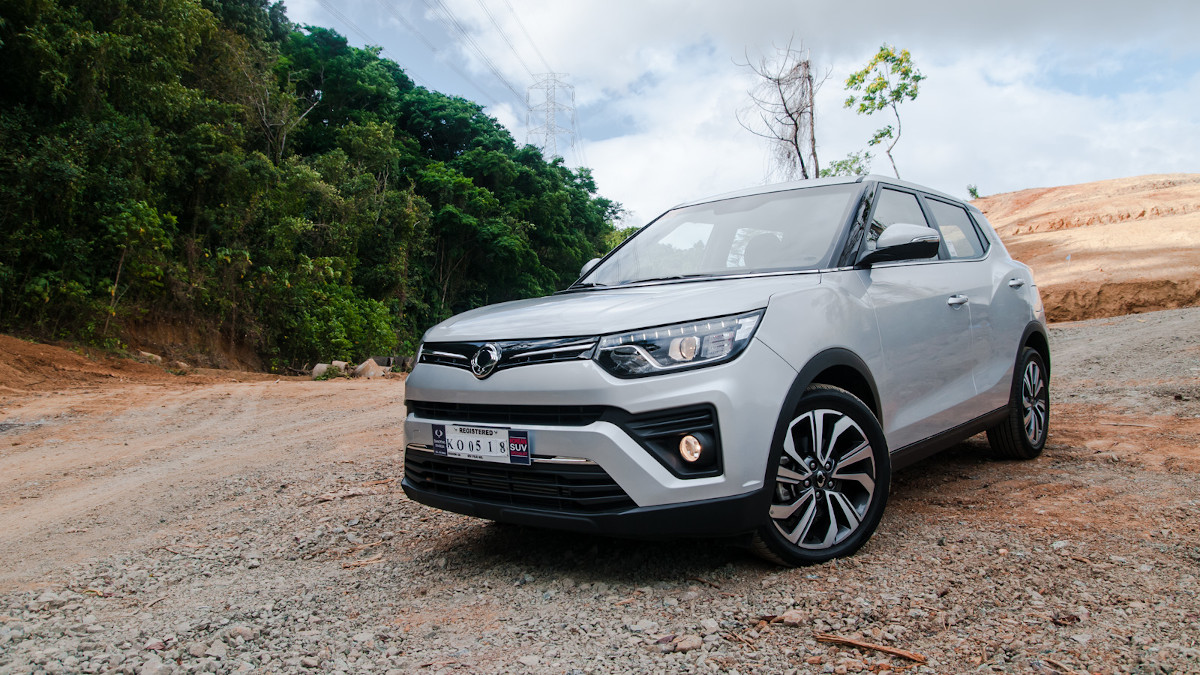 The SsangYong Tivoli finds itself in a position where it's poised to upset the balance in its class. With an engine that provides more grunt and fuel economy than its competitors, consumers can finally have a subcompact crossover that has a premium feel, coupled with the perceived toughness of a turbodiesel engine. With the introduction of the Tivoli Diesel Premium, we can finally think of a subcompact crossover with true truck aspirations. There are some items that feel compromised given the price tag, but as a whole package, this crossover is ready to shoot past its competition.
SPECS: 2020 SsangYong Tivoli 1.6 Diesel Premium AT
Price: P1,290,000
Engine: 1.6-liter turbodiesel I4
Transmission: 6-speed automatic
Power: 134hp @4,000rpm
Torque: 324Nm @1,500-2,500rpm
Drive layout: FWD
Seating: 5
Score: 17/20