The Suzuki Vitara has come a long way since the first-generation model. Back then, it was as close as you could get to a Jimny's twin. It was a boxy little SUV with a manual gearbox and part-time 4WD for weekend play on trails.
Fast-forward to 2020, the Vitara has transformed into almost a completely new vehicle. It's still small, but it's no longer a miniature off-road toy. It's dropped the wheel on its back, the engine has gone quieter, and the package now brings more comfort to the table than any other past Vitara ever could. But has Suzuki done the nameplate right by making it less rugged and more premium? That's what we'll find out here.
Before we get into it, let's get this out of the way: We've just received word from Suzuki Philippines that the GL+ and GLX variants of the Vitara will no longer be discontinued. Meaning to say, you can forget about that earlier announcement because this crossover will be here to stay. Now, let's move on.
ADVERTISEMENT - CONTINUE READING BELOW ↓
Styling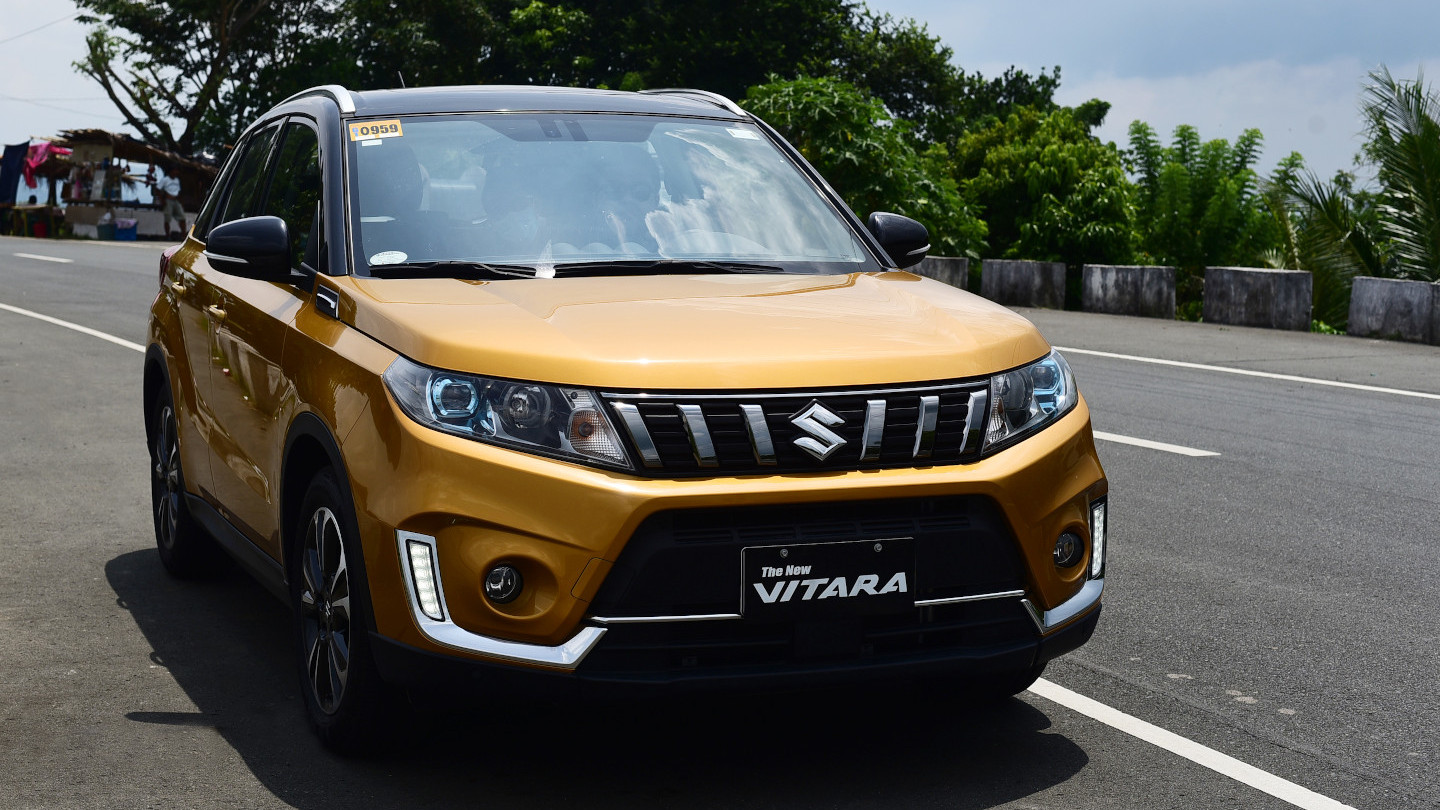 ADVERTISEMENT - CONTINUE READING BELOW ↓
Recommended Videos
Putting the Jimny and my personal biases for it aside, the Vitara is easily the most stylish vehicle among Suzuki's local offerings. It's got this whole sporty appeal to it, and frankly, I like this top-spec variant's two-tone finish in particular. The black top, those roof rails, and the hints of chrome trims on the front fascia give the exterior a nice contrast overall. The 17-inch two-tone alloy wheels add to this look nicely as well.
ADVERTISEMENT - CONTINUE READING BELOW ↓
Interior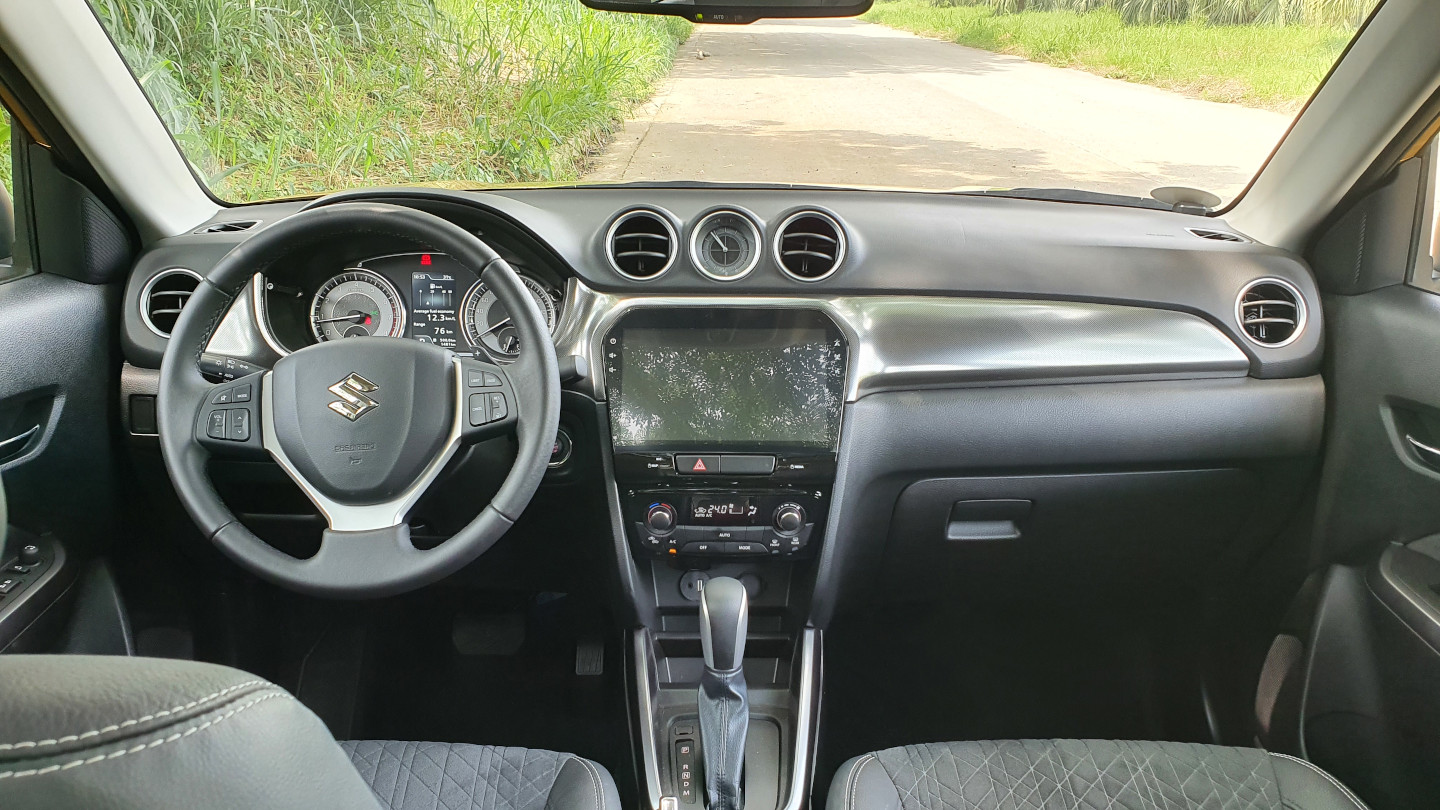 The Vitara's cabin is by no means plush, but it's comfortable. The seats are upholstered in a combination of leather and suede-like fabric, and both front occupants are treated to four-way adjustable seats. I was able to find the right seat position for my big frame thanks to the telescopic steering wheel, but I reckon anyone taller than me (I'm only 5'5") might have problems with the lack of headroom.
ADVERTISEMENT - CONTINUE READING BELOW ↓
The armrests and the center console—which slides forward, by the way—get the leather treatment, too, providing for added comfort. And while hard plastic surfaces make up the rest of the cabin, the tiller is still soft to the touch.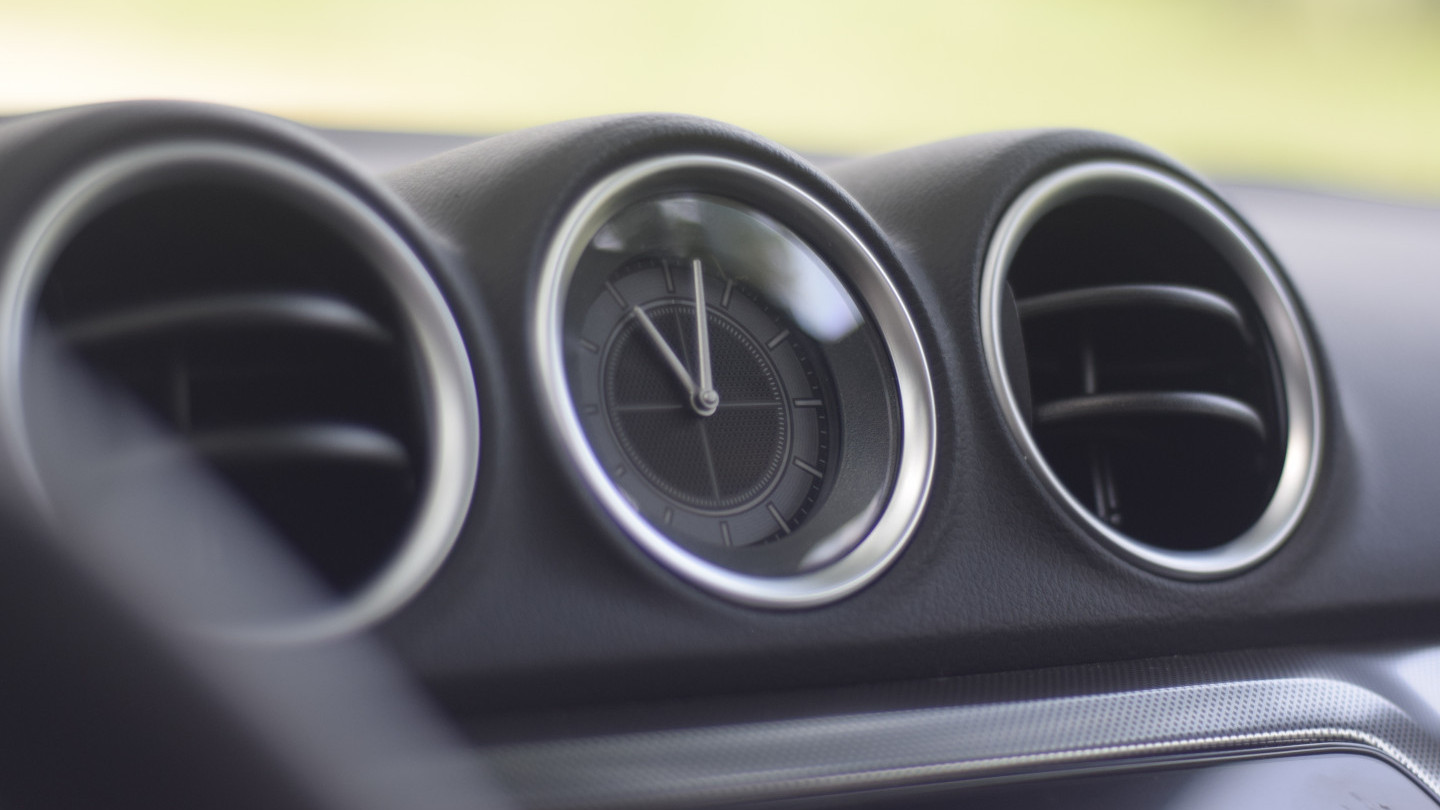 My only gripe here is the placement of the analog clock up front: It may look cool to some, but it doesn't really add any value. Anyone manning the wheel would be better off looking at the time on the multi-information display (MID) or the infotainment system. What's more, the clock doesn't light up at night, which all the more strengthens my case.
ADVERTISEMENT - CONTINUE READING BELOW ↓
At the back, you get the same mix of fabric and leather, more than enough legroom, and some nifty cabin lights. There aren't any A/C vents here, but it's worth noting that the Vitara does a fine job of keeping the entire cabin cool, even with tintless windows and with the sunroof visor drawn back (more on this feature later).
Engine performance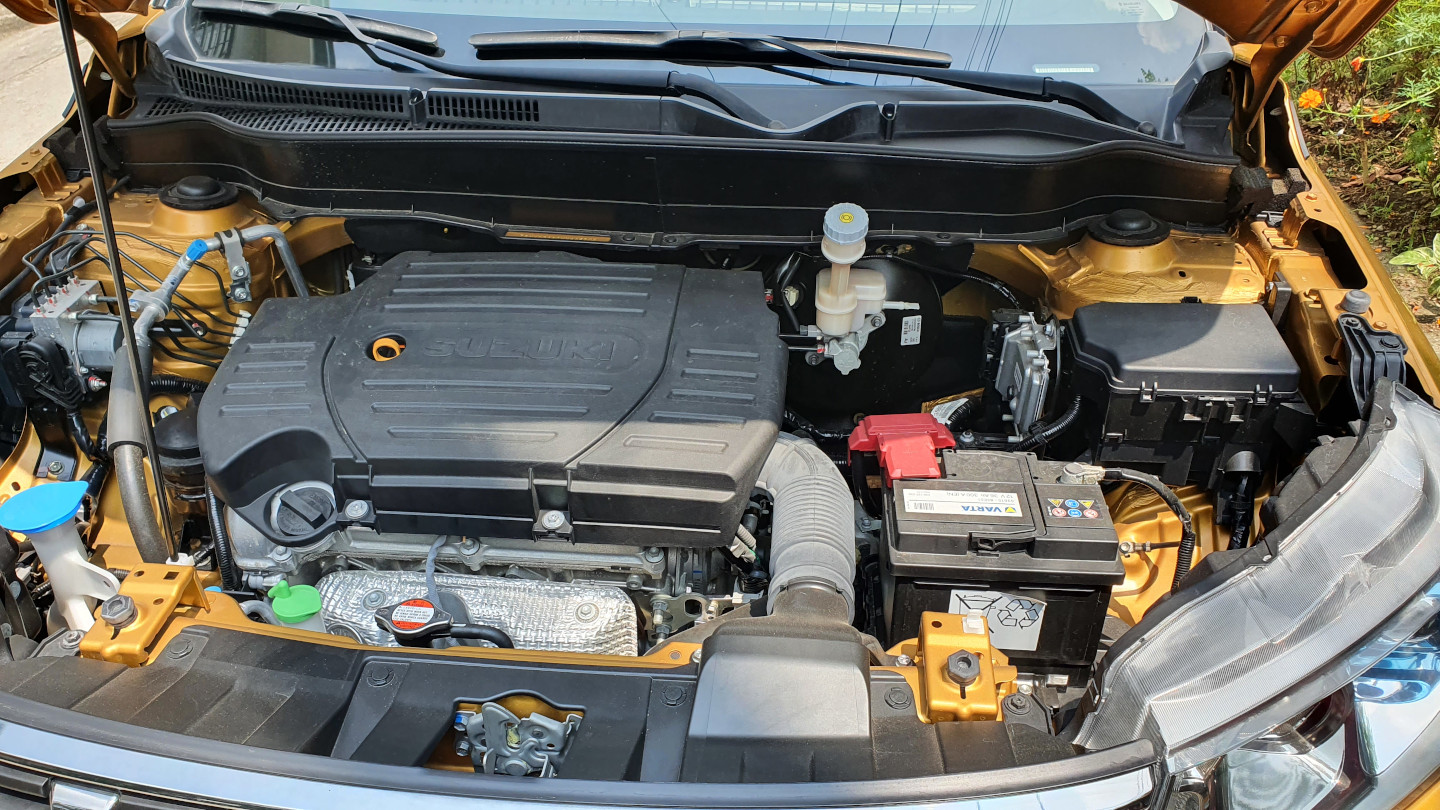 ADVERTISEMENT - CONTINUE READING BELOW ↓
The Vitara is powered by a 1.6-liter M16A in-line-four engine that generates 115hp at 6,000rpm and 156Nm at 4,40rpm. The mill sends power to the front wheels via a six-speed automatic gearbox. The setup isn't much, but it can handle the vehicle's weight pretty well, even with four people on board. That said, you'll feel the engine grunting a bit during uphill climbs and overtakes, even when the cabin isn't packed with passengers and cargo.
But speed isn't the Vitara's strong point—efficiency is where it's really impressive. In moderate to heavy city traffic, it was able to achieve 12-13km/L. Driving on the expressway yielded even better results: about 19-21km/L. Not really jaw-dropping numbers, but very decent figures for a bulky crossover that offers above-average ride height and plenty of cargo space.
Ride and handling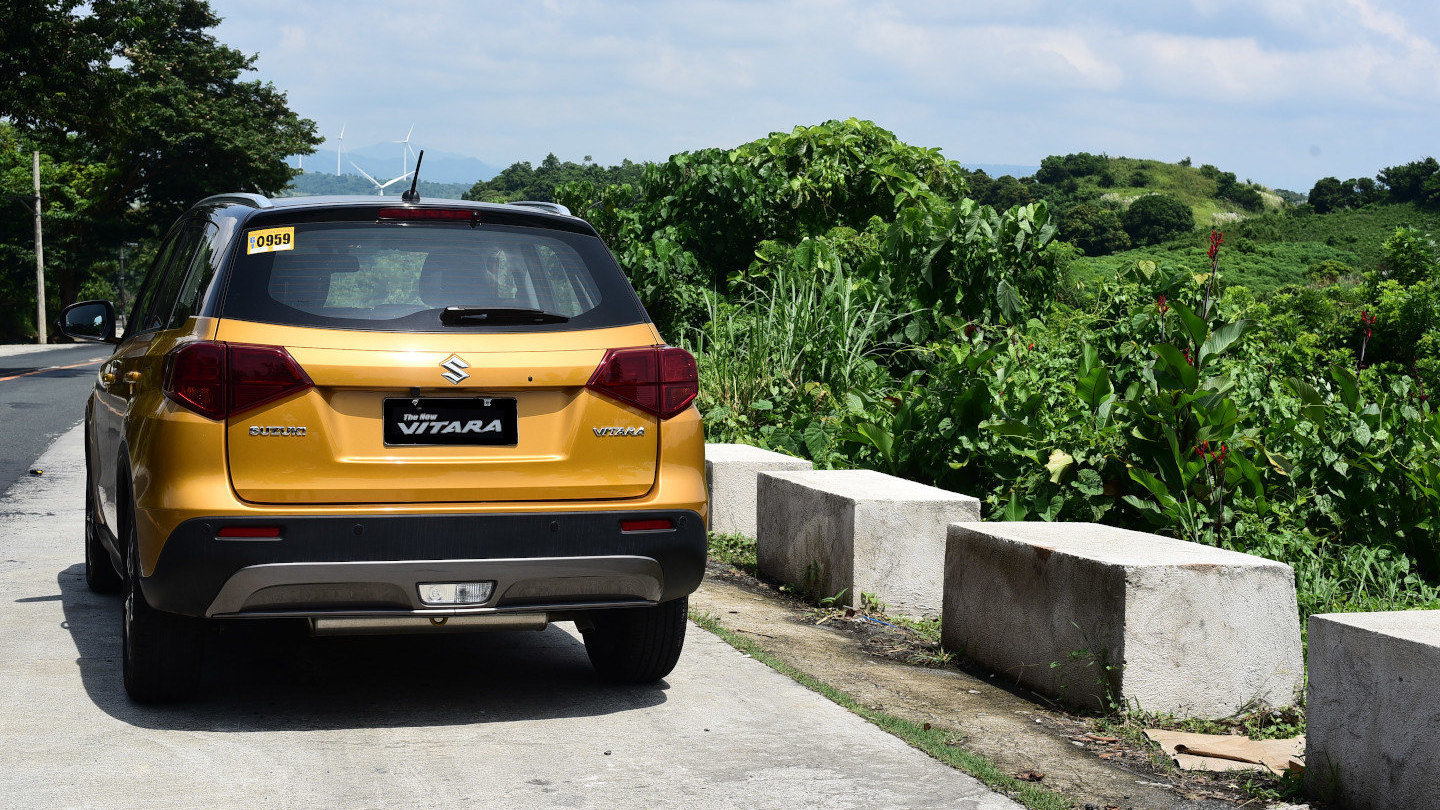 ADVERTISEMENT - CONTINUE READING BELOW ↓
This thing stands taller than most sedans but still rides relatively low, and its wheels wear some thin rubber, so NVH levels in this cabin are just okay. But this physique is also what makes the Vitara such a nimble and agile little crossover.
There's little body roll even on sharp curves, and switching lanes on the freeway feels like a breeze, especially when you've got the paddle shifters engaged. Plus, it absorbs road imperfections with ease, and we all know how valuable that is for any car willing enough to take on Philippine roads. As a nifty bonus, visibility is also superb from behind the wheel.
Extra features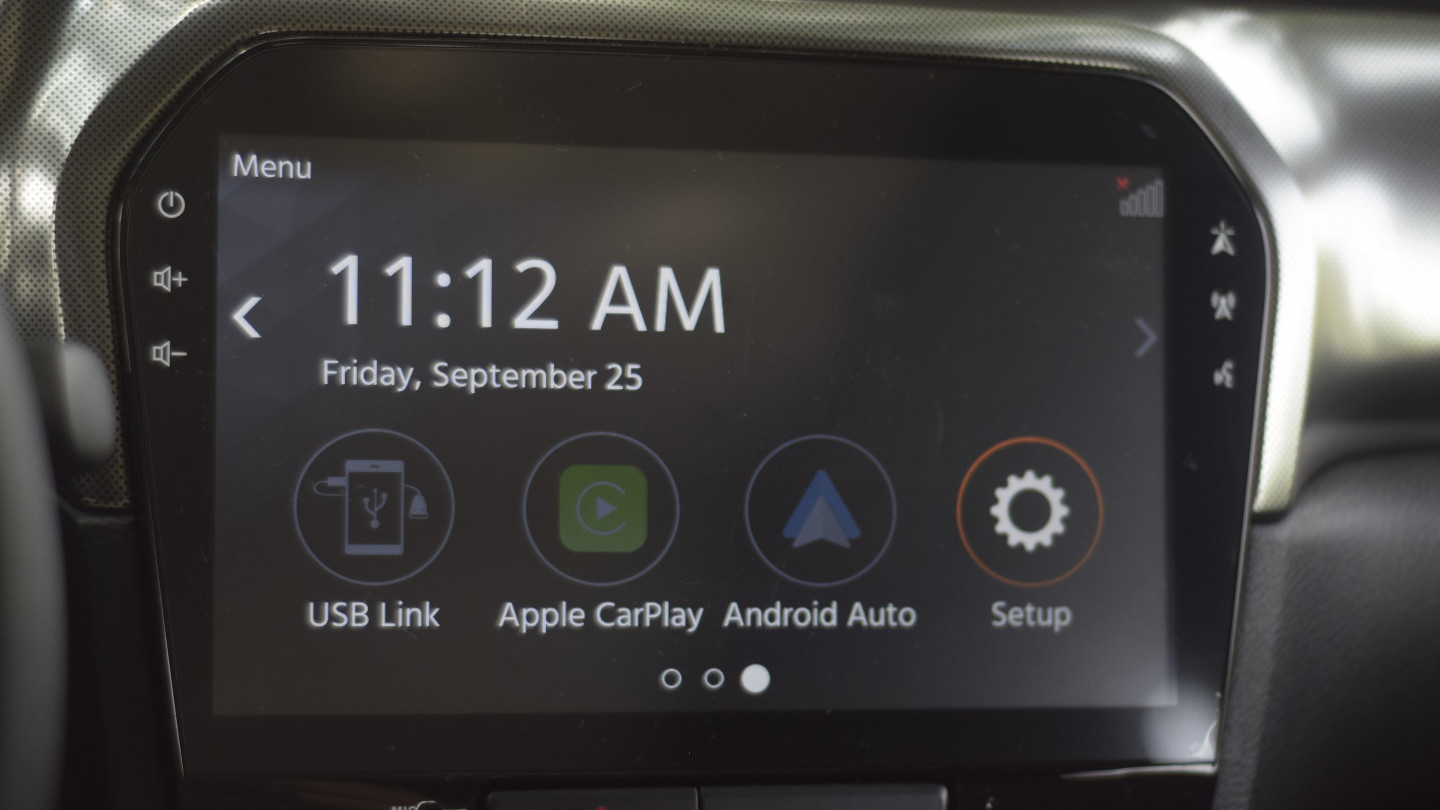 ADVERTISEMENT - CONTINUE READING BELOW ↓
The added goodies make this Vitara a far cry from its predecessors. This GLX variant has all the works: automatic headlights and front wipers, an auto-dimming rearview mirror, power-folding side mirrors, cruise control with a speed limiter, and a reversing camera with front and rear parking sensors. Suzuki has also gone the whole nine yards and given this thing a keyless entry system with push-start ignition.
Inside, there's a massive 10-inch infotainment system with a six-speaker setup that boasts crisp and excellent sound quality. Apple CarPlay and Android Auto integration aren't available, but for some reason, the head unit shows otherwise. It doesn't work, anyway, and I didn't bother installing the third-party Auto Link software on my phone, too. I stuck to the good, old-fashioned Bluetooth connection, which worked flawlessly.
What isn't flawless is the built-in navigation system. In the age of smartphones, such a feature almost feels unnecessary, but I still tried to make use of it just for the sake of trying it out. Unfortunately, the hardware (or the software itself, I'm not really sure) just wouldn't let me. In the grand scheme of things, I wouldn't have bothered with it at all if the head unit let me display my phone's Waze app in the first place.
ADVERTISEMENT - CONTINUE READING BELOW ↓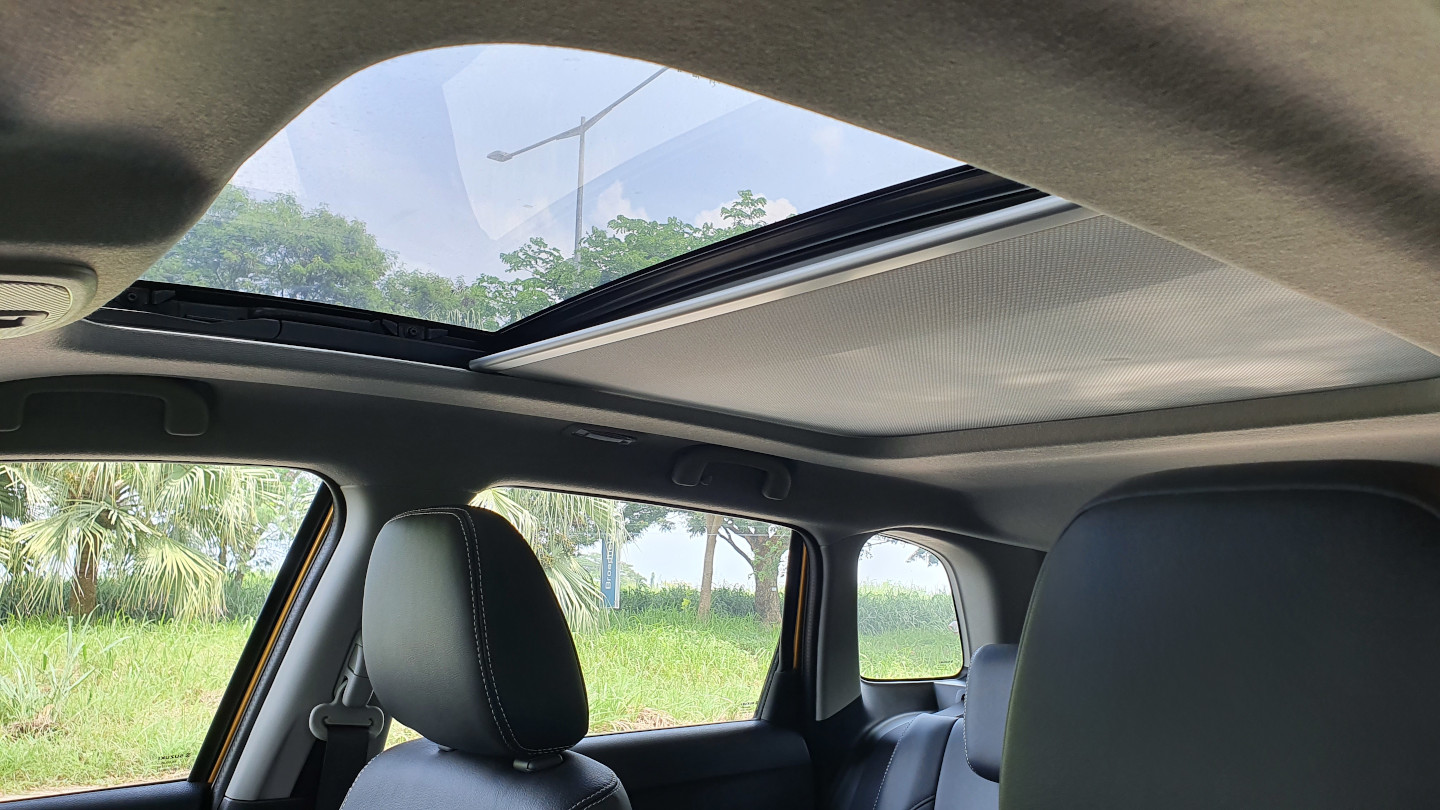 Nevertheless, that's just a minor setback. The Vitara still mostly gets more things right if we're talking toys. There's a panoramic sunroof, and it's an absolute joy to use. It's not something you'd expect from a budget crossover like this, but I really don't mind having it.
ADVERTISEMENT - CONTINUE READING BELOW ↓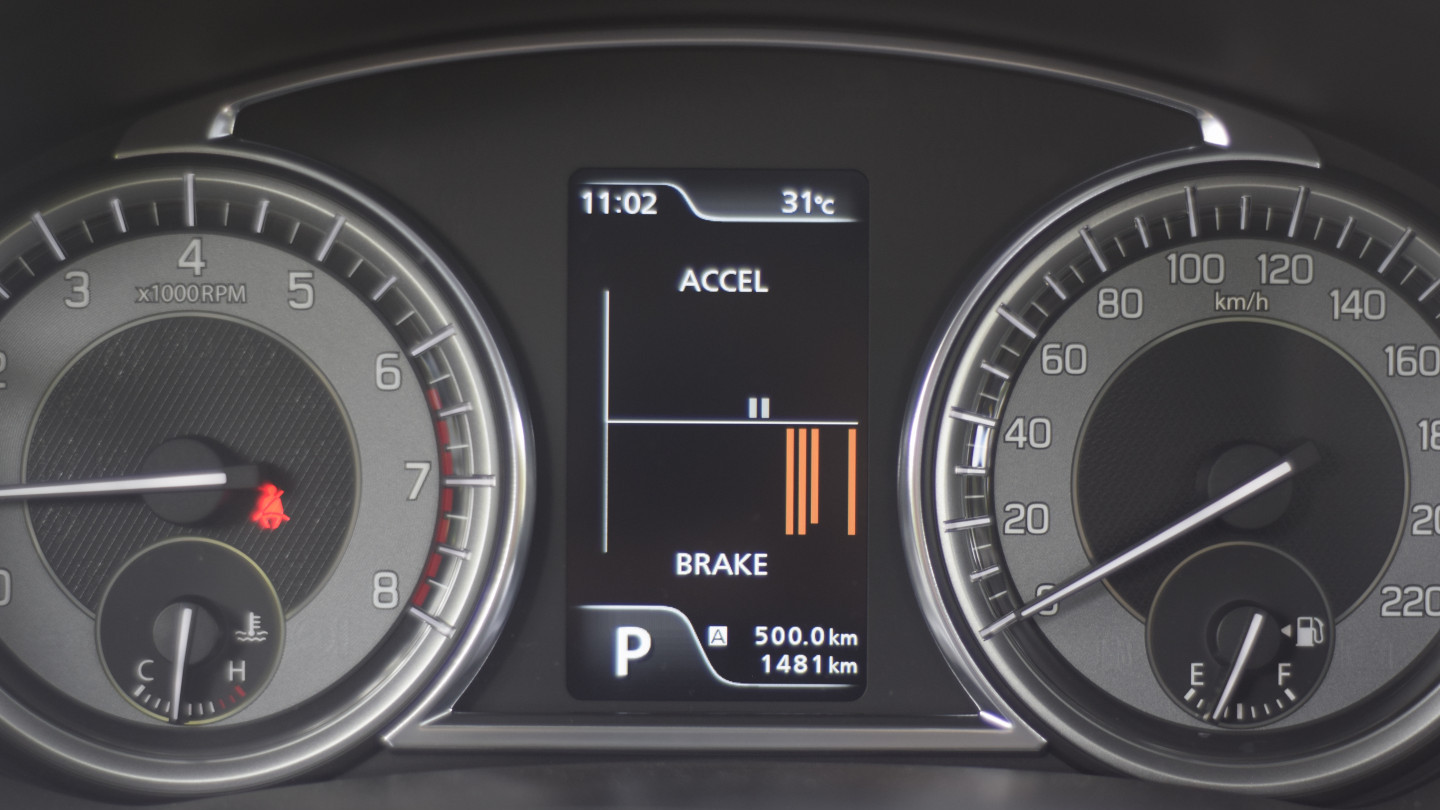 But if I'm being really honest here, I'll admit I would've preferred Suzuki taking the "less is more" approach with the Vitara. The MID that sits between the gauges is just information overload. There's too much going on, mainly with the torque/horsepower and accelerator/brake-pedal application graphs. Like the analog clock I mentioned earlier, these don't really have any added value.
ADVERTISEMENT - CONTINUE READING BELOW ↓
Verdict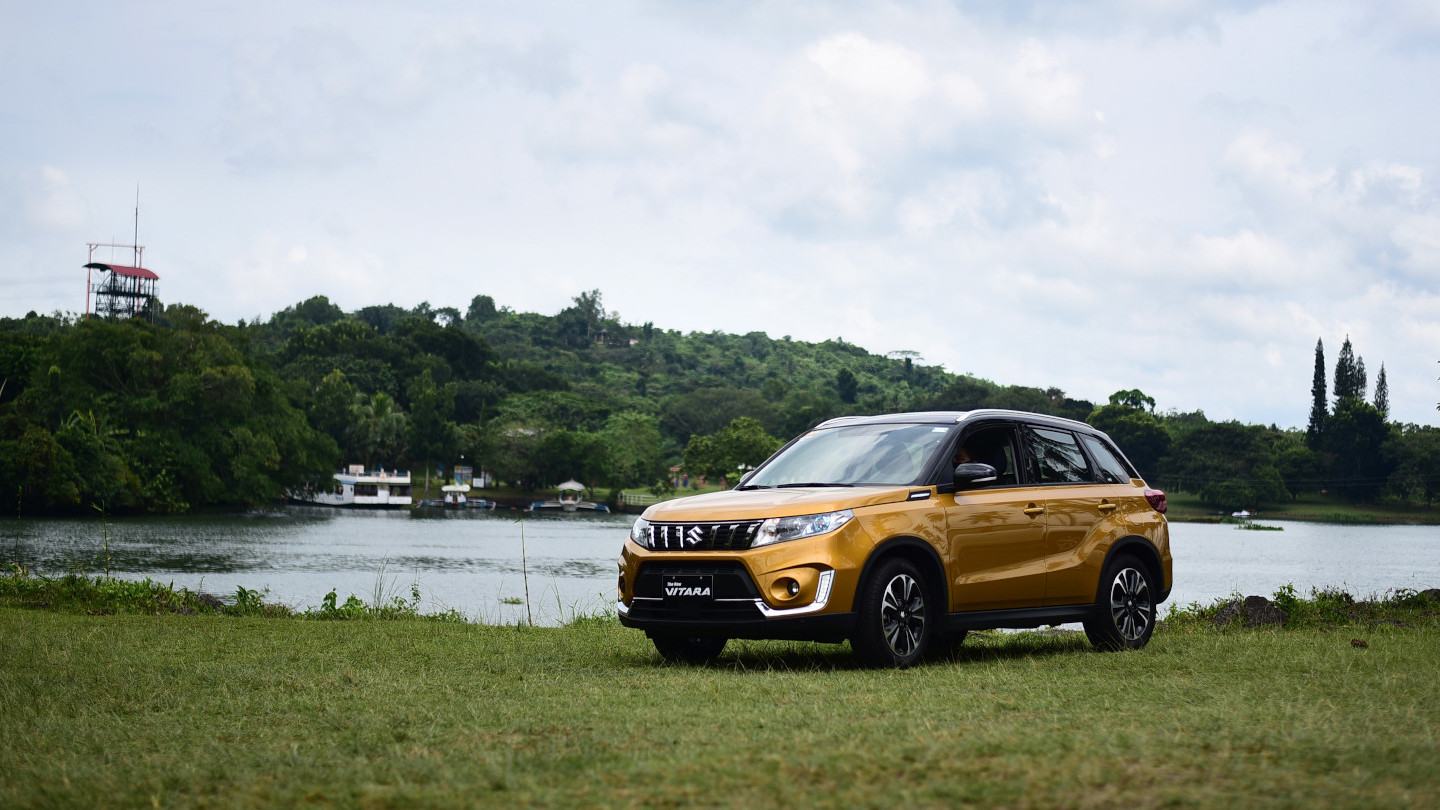 Taking everything into consideration, it would be a reach to call the Vitara the best in its class, because it isn't. But if anyone were to ask me for recommendations in this segment, this is definitely one of the first vehicles that would come to mind.
ADVERTISEMENT - CONTINUE READING BELOW ↓
It's not that easy to get something that offers comfort, decent space, fuel efficiency, and extra features aplenty at this price point—and that's basically the package the Vitara gives you.
SPECS: 2020 Suzuki Vitara GLX
Price: P1,158,000
Engine: 1.6-liter gasoline I4
Power: 115hp @ 6,000rpm
Torque: 156Nm @ 4,400rpm
Transmission: 6-speed automatic
Drive layout: FWD
Seating: 5
Score: 19/20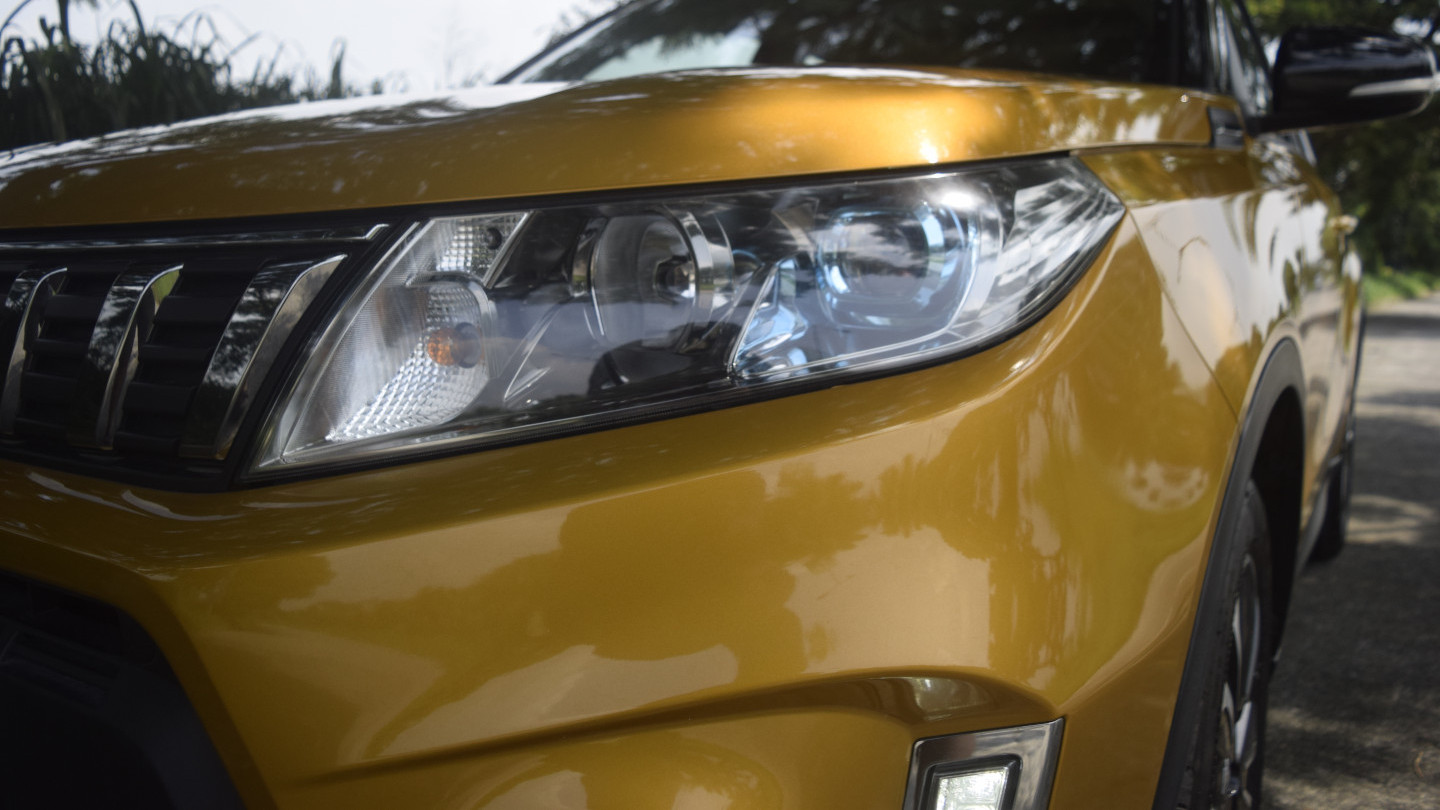 ADVERTISEMENT - CONTINUE READING BELOW ↓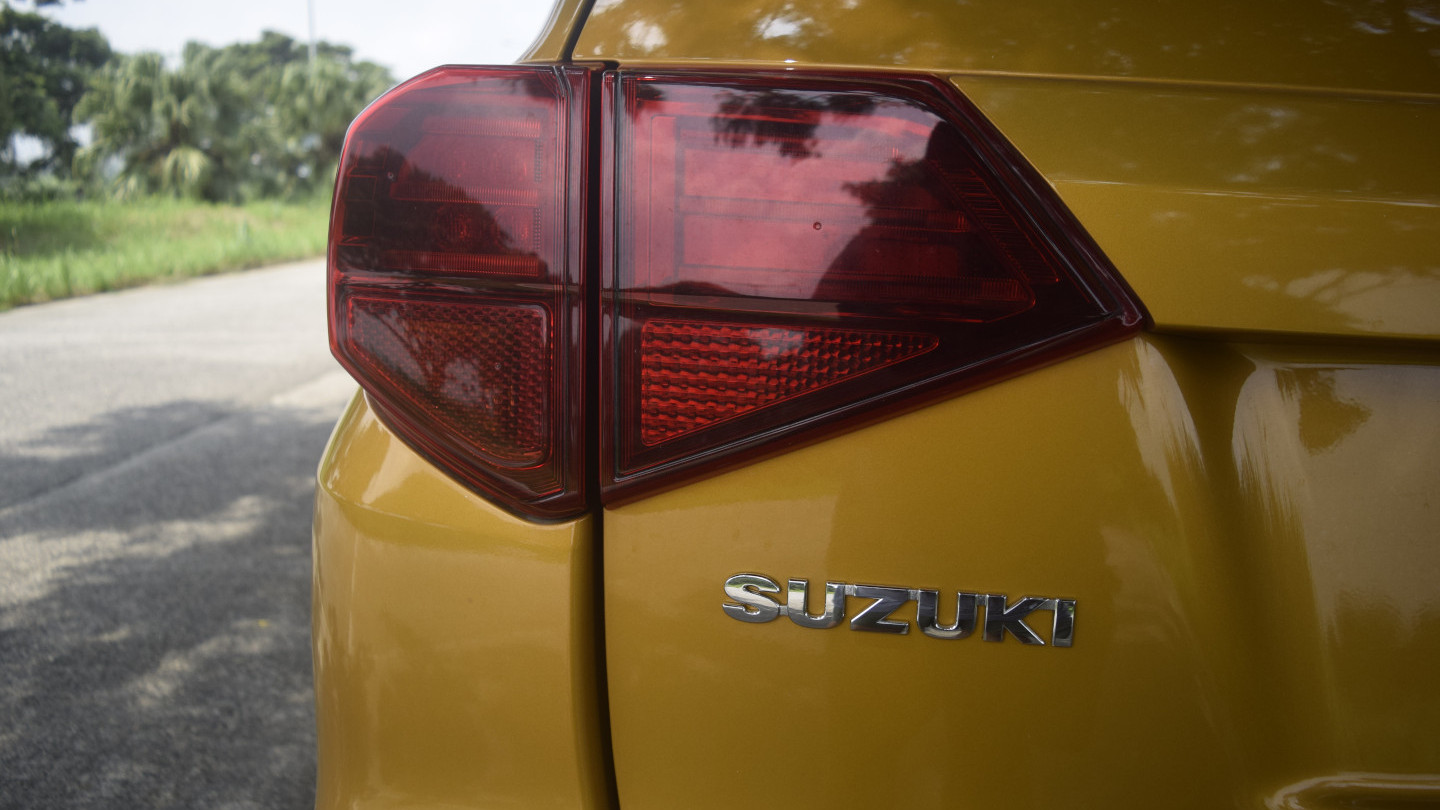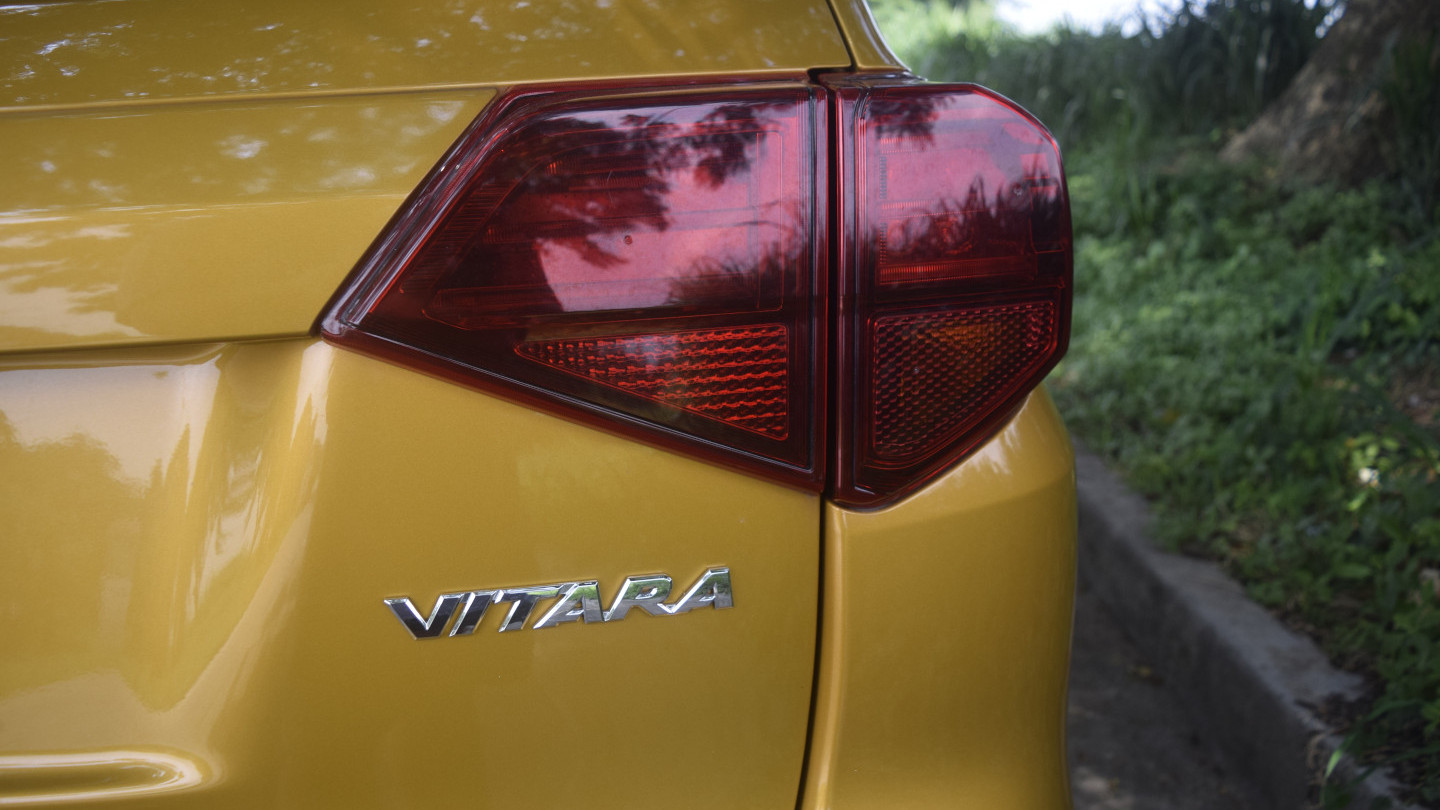 ADVERTISEMENT - CONTINUE READING BELOW ↓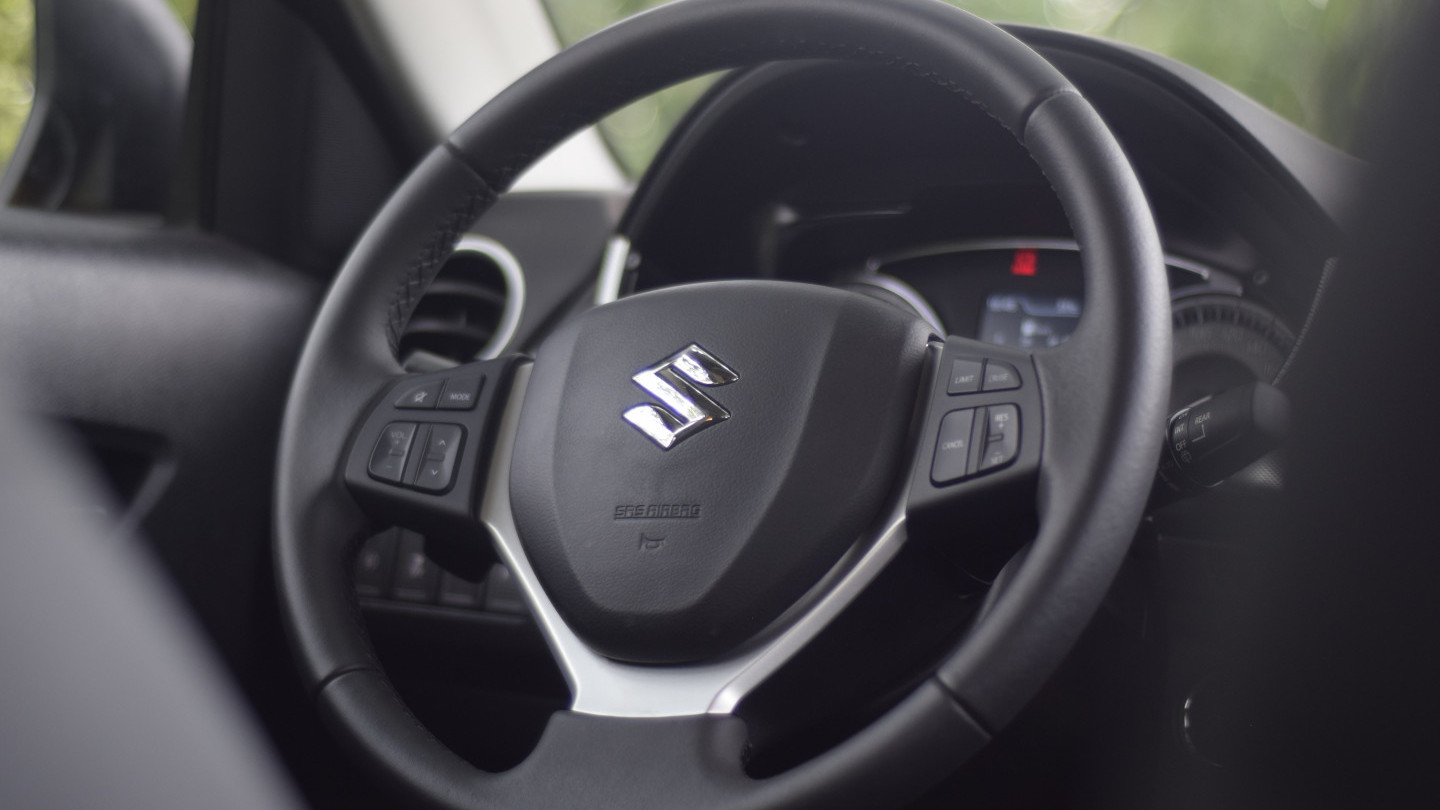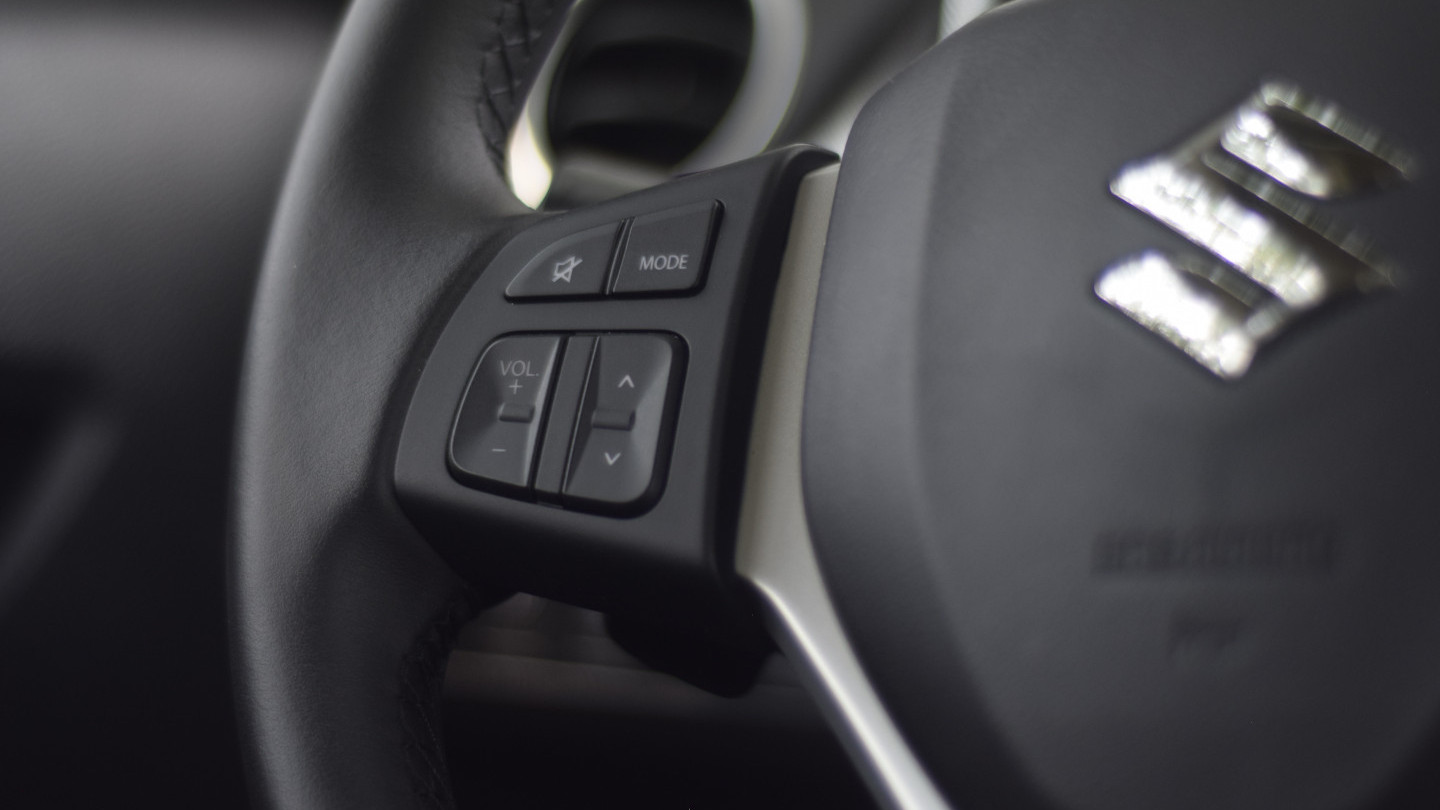 ADVERTISEMENT - CONTINUE READING BELOW ↓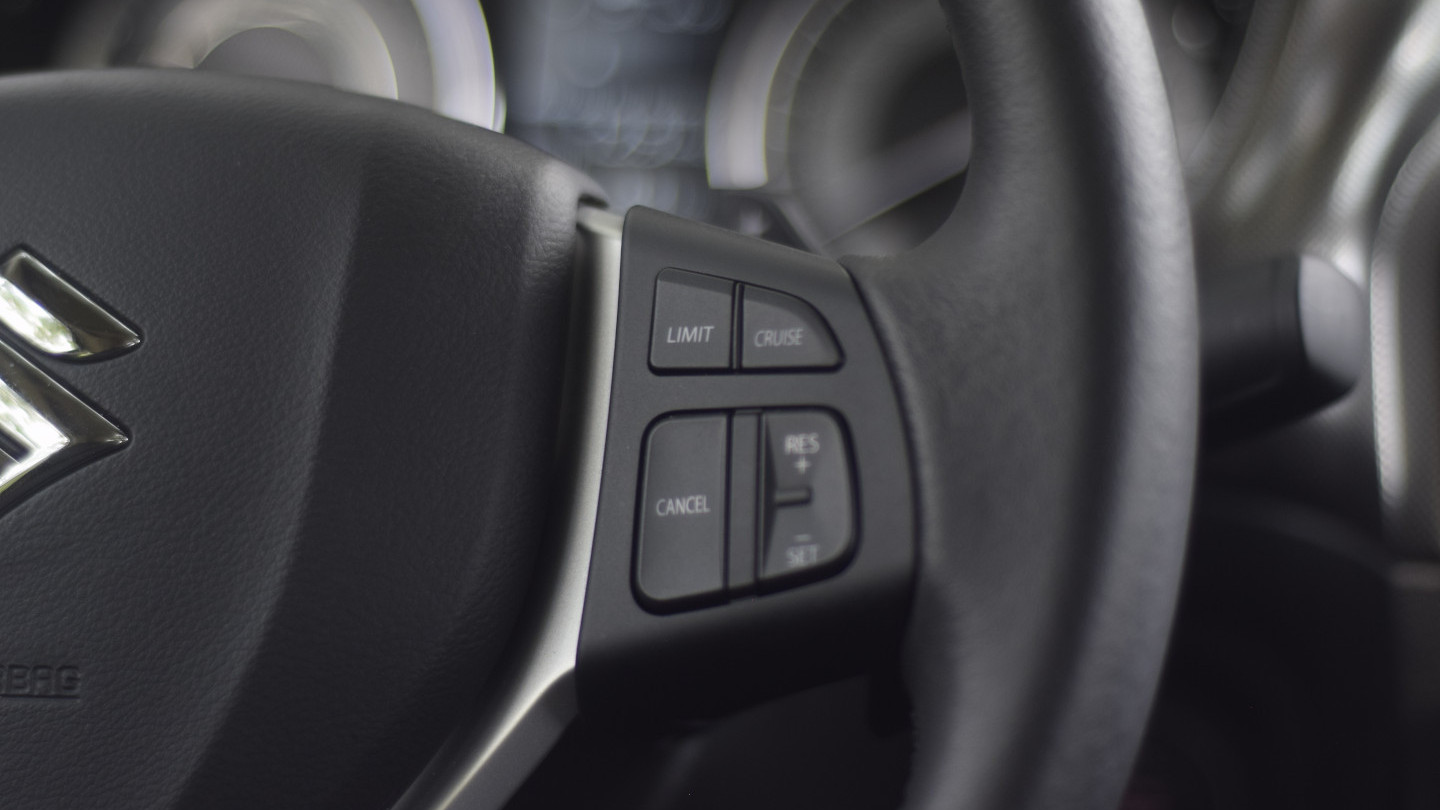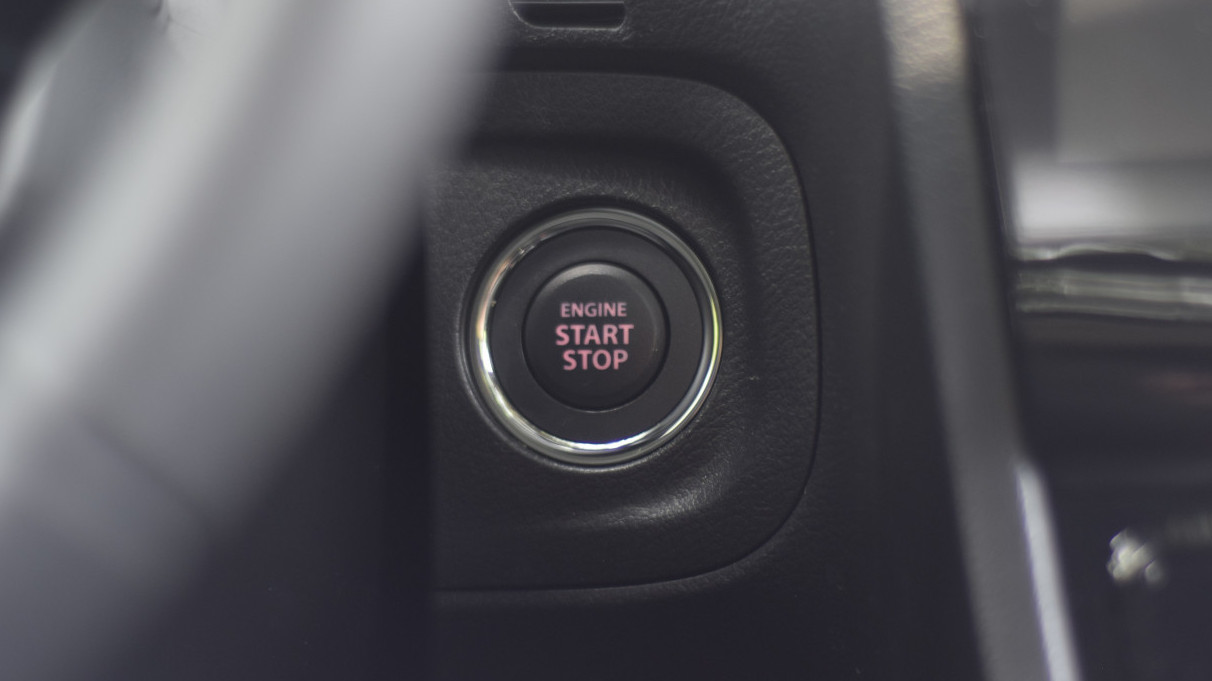 ADVERTISEMENT - CONTINUE READING BELOW ↓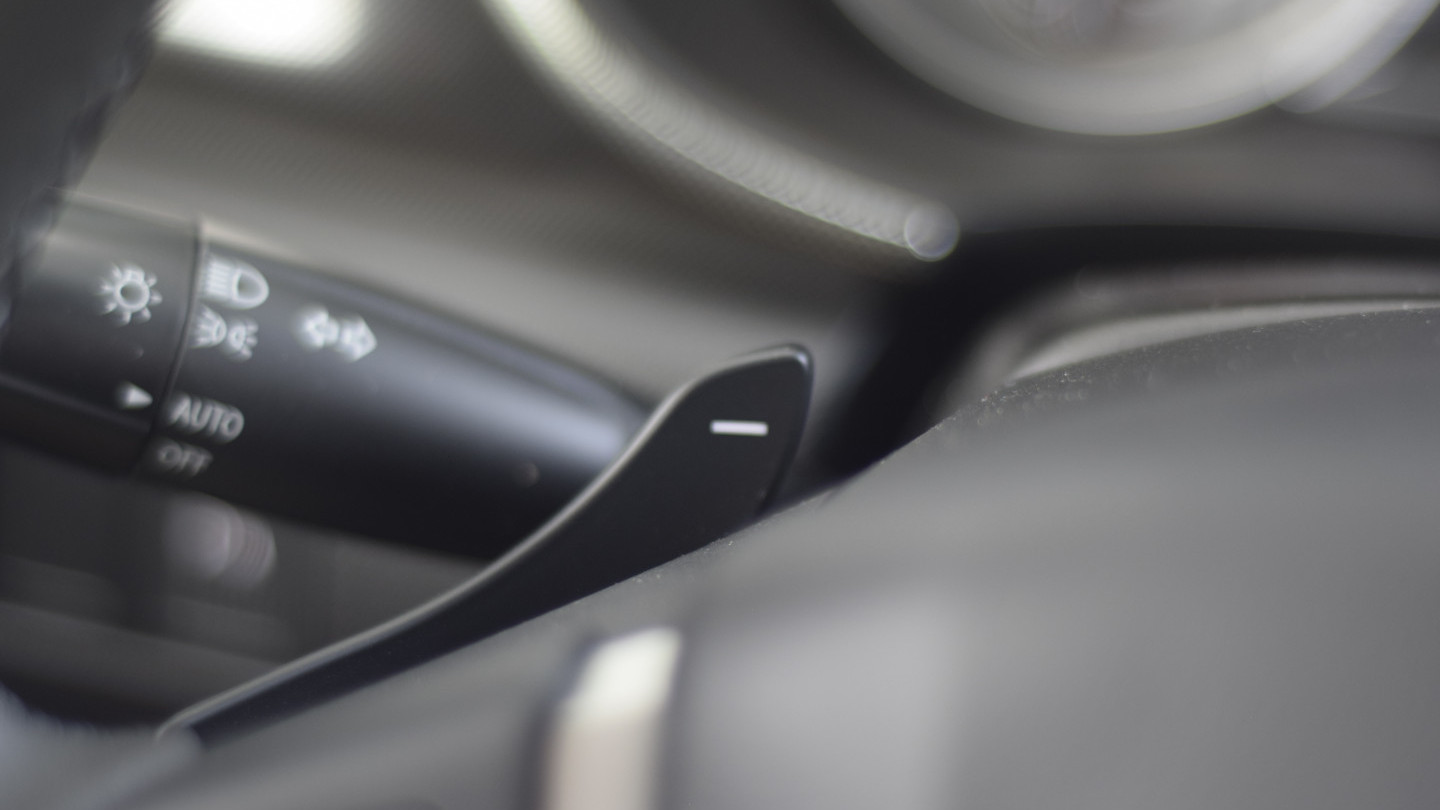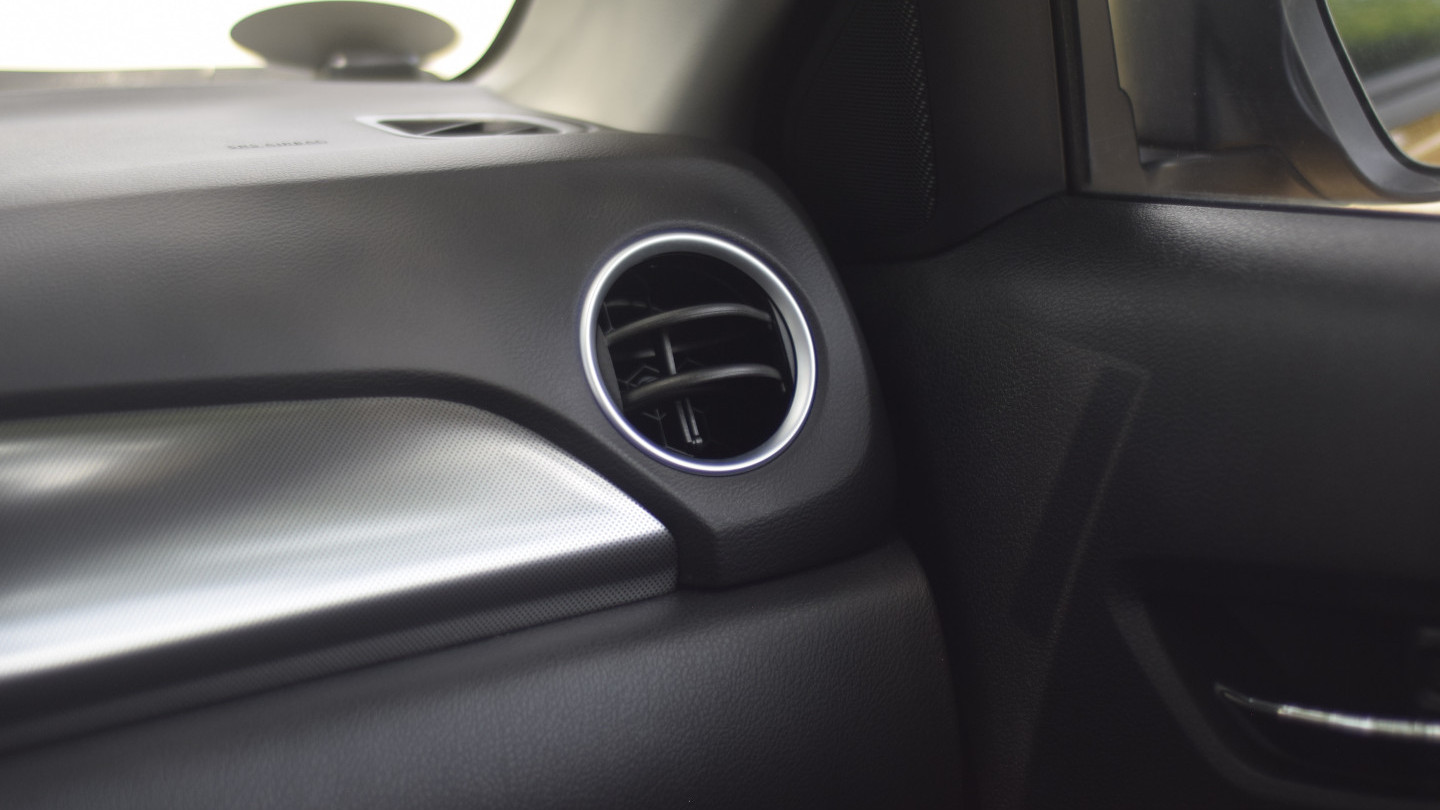 ADVERTISEMENT - CONTINUE READING BELOW ↓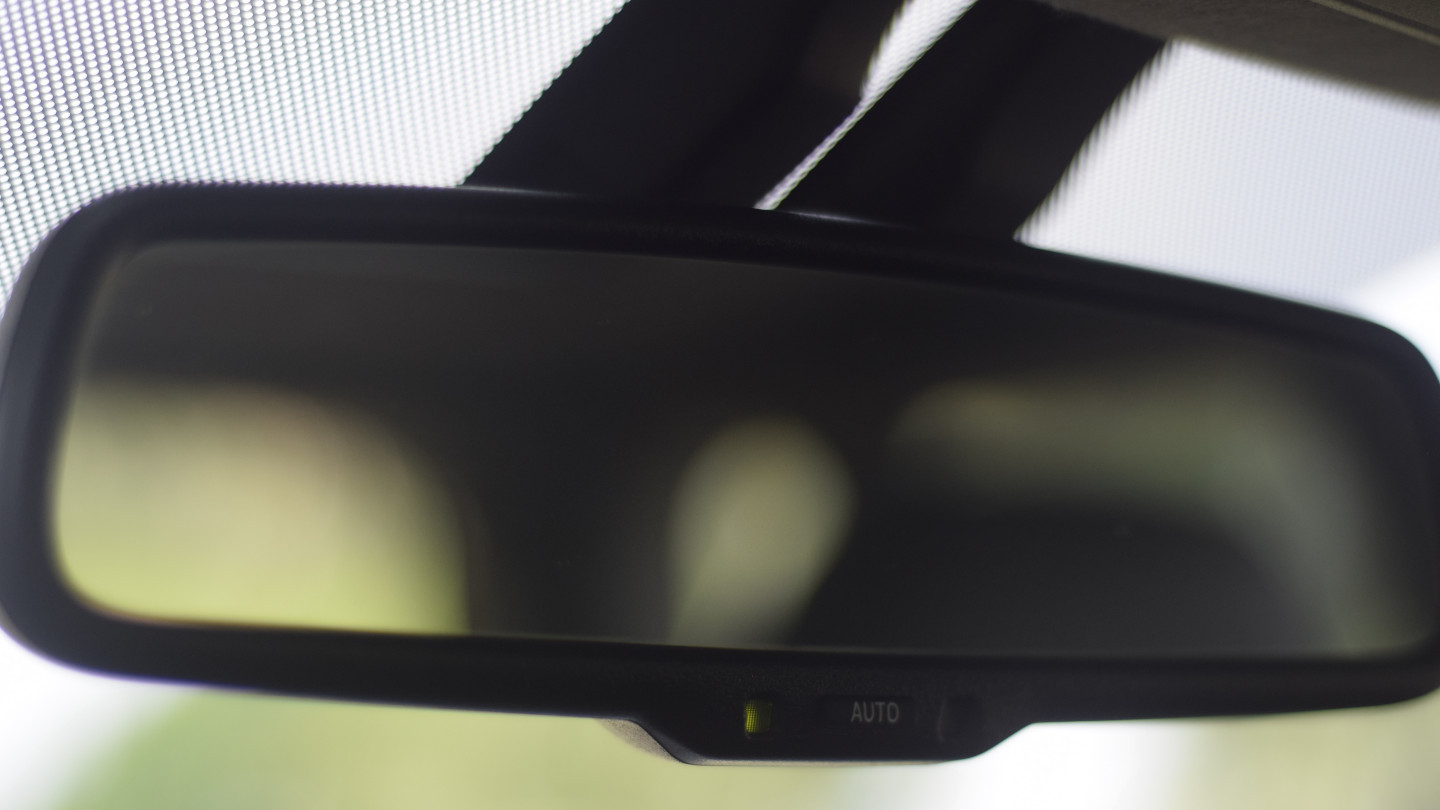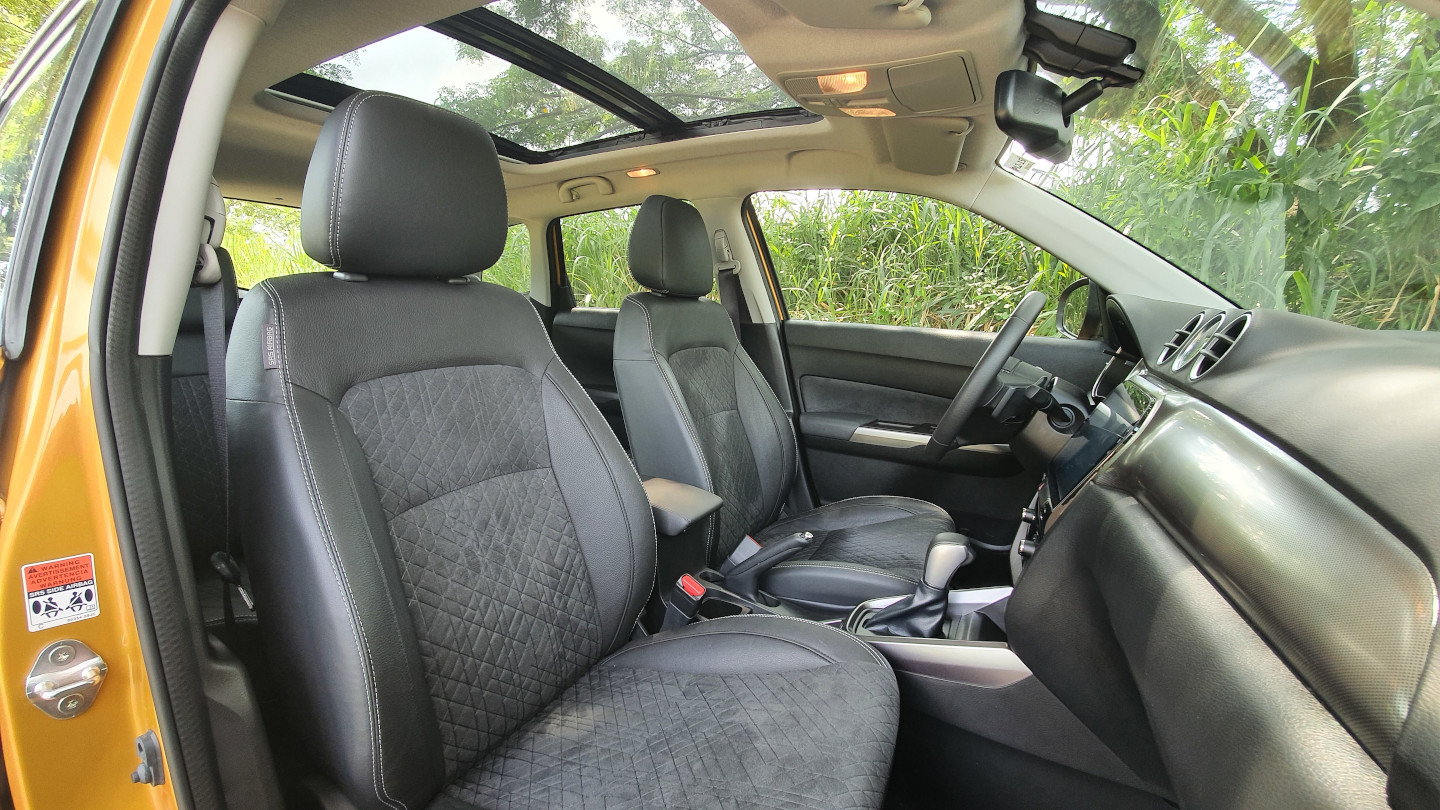 ADVERTISEMENT - CONTINUE READING BELOW ↓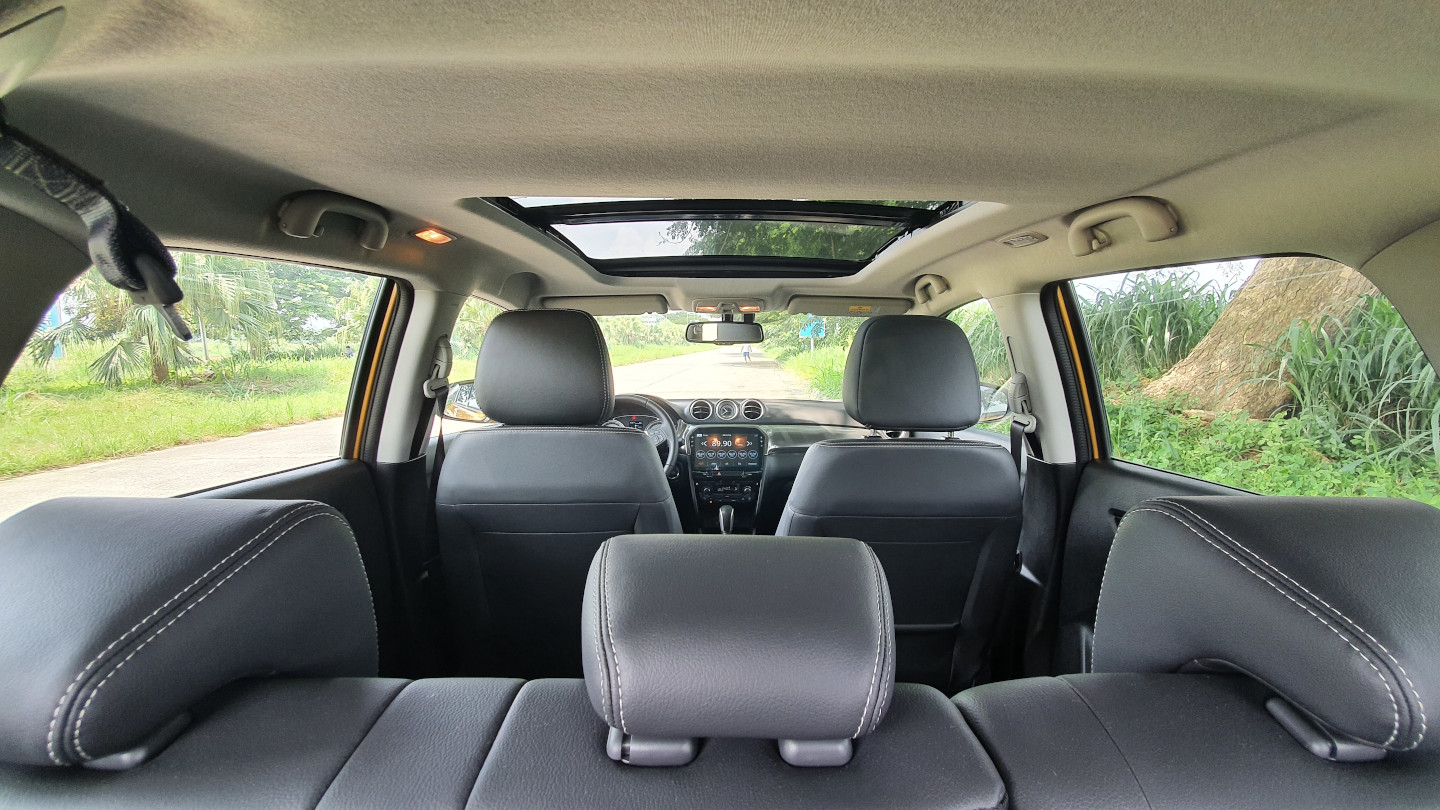 ADVERTISEMENT - CONTINUE READING BELOW ↓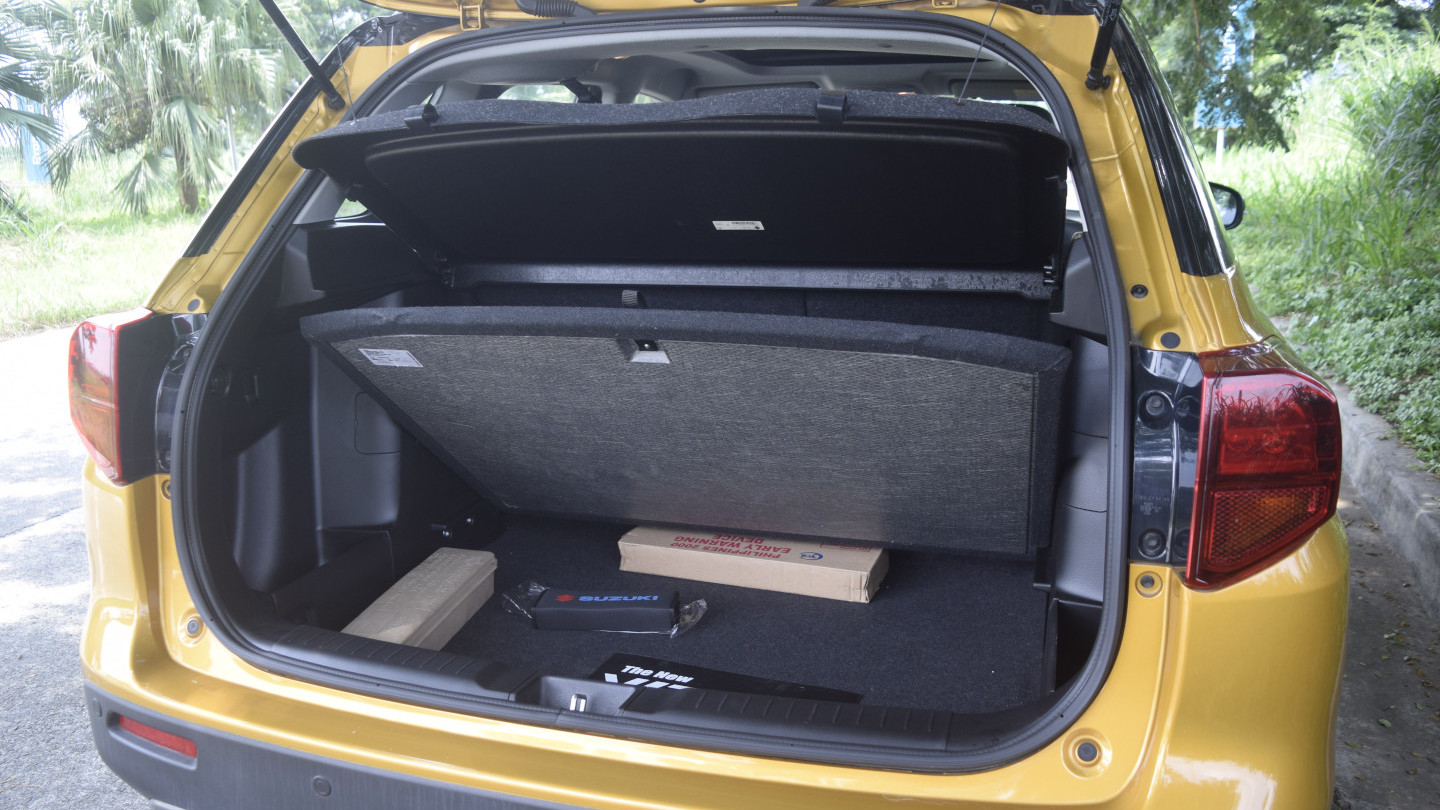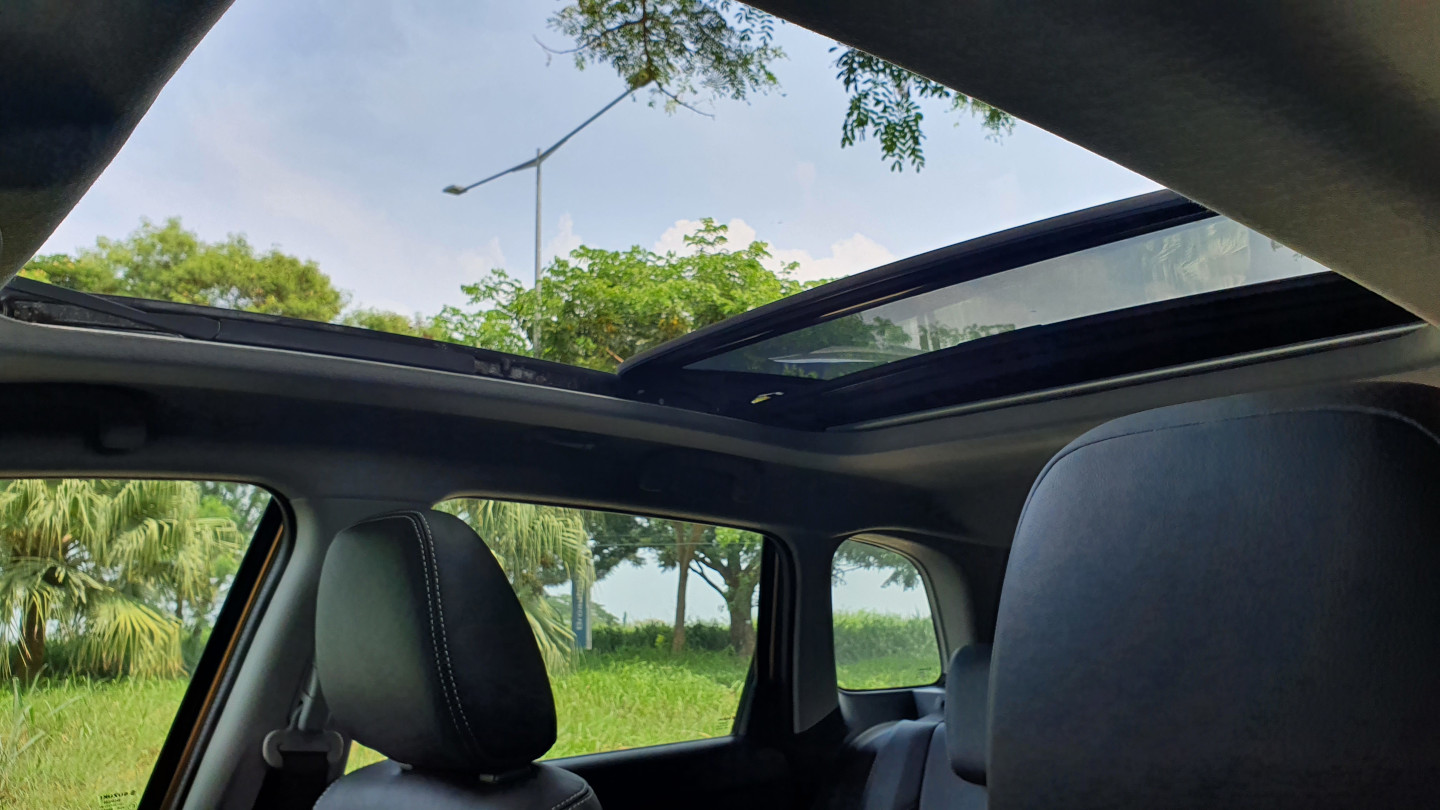 ADVERTISEMENT - CONTINUE READING BELOW ↓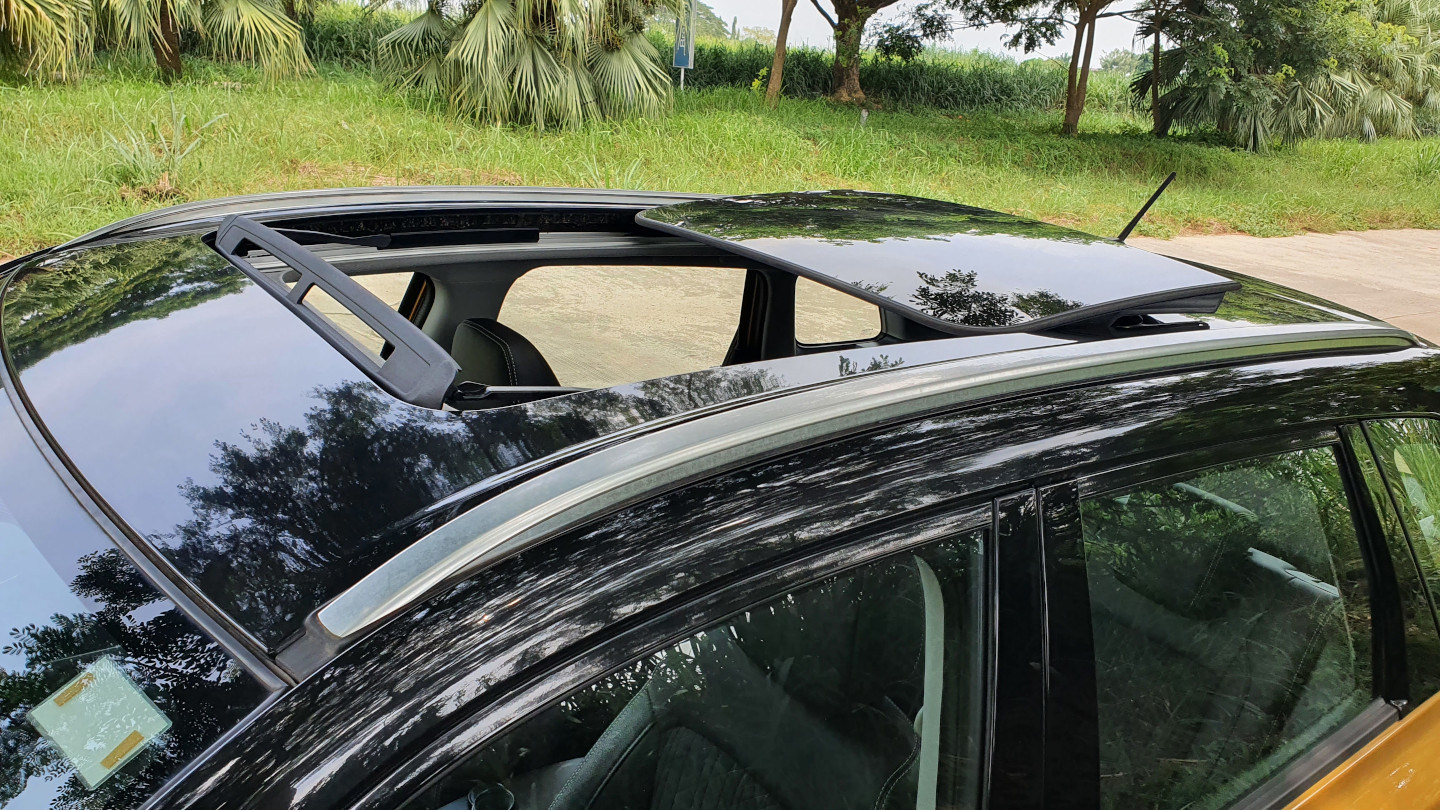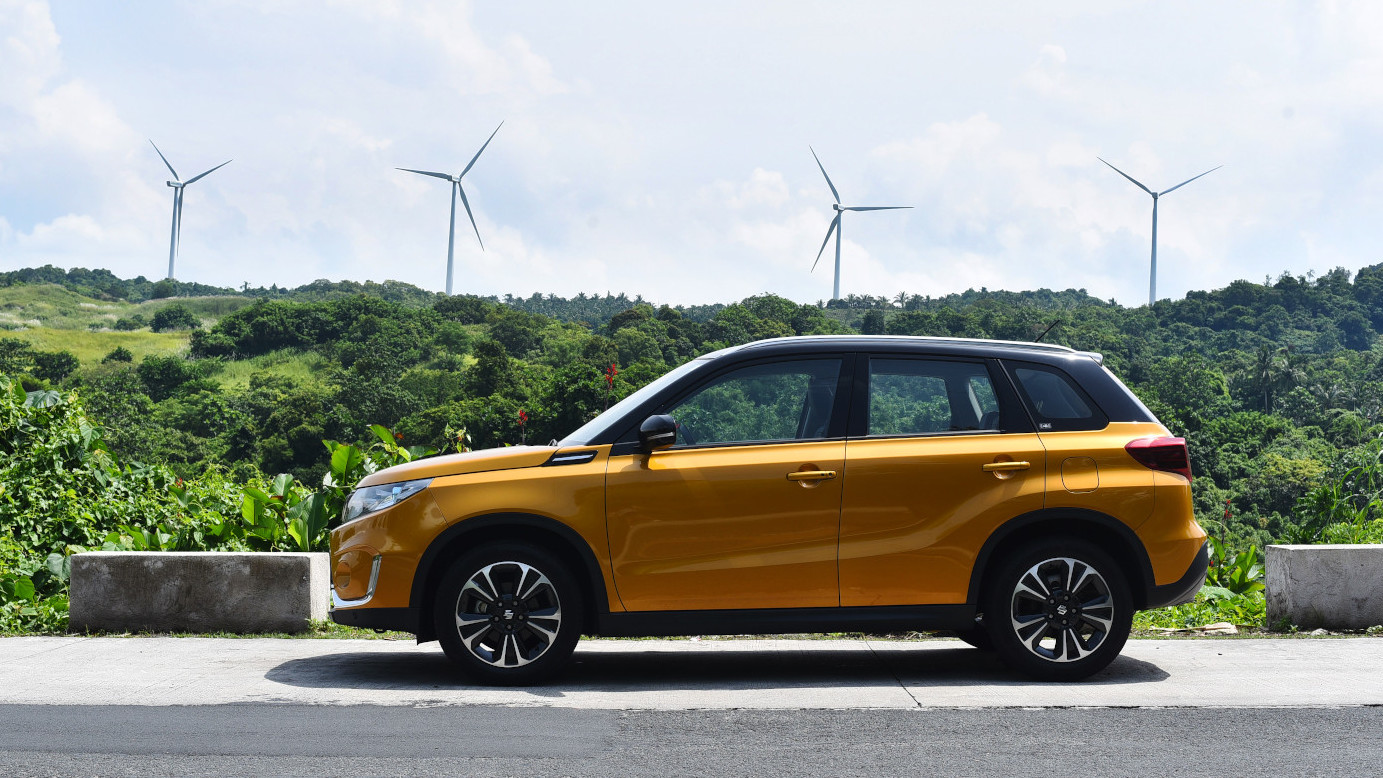 ADVERTISEMENT - CONTINUE READING BELOW ↓