What the Trek is that?
It's the Toyota Corolla Trek, effectively a shrunken Audi Allroad-rival with hybrid power. Toyota may be the most SUV-obsessed carmaker out there, with 14 different models sold across the globe (at last count), but thankfully, it's still seen value in the rufty-tufty wagon sector that pleases people like us a bit more.
In short, it's a more outdoorsy Corolla. But aren't all cars, save for vacuum-stored Veyrons, outdoorsy by their very design brief? Hmm.
What does it actually offer?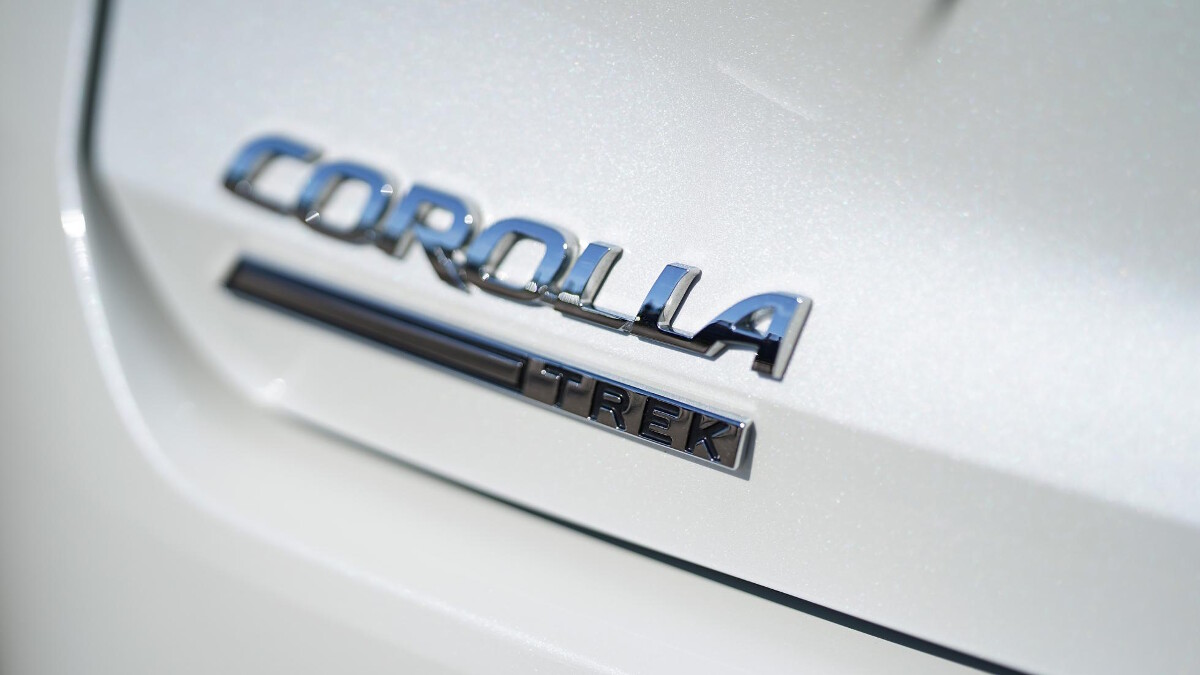 The usual array of black plastic cladding on the outside, a 20mm hike in ride height, and some underbody protection, all the better for going ever so slightly more off-piste than you might in a regular Corolla Touring Sports—aka Corolla wagon. There's no four-wheel-drive option, and needless to say, you can't get the Trek treatment on a hatchback.
Continue reading below ↓
Recommended Videos
Is that it?
No, and far more welcome changes take place inside. You get a dog- and bike-proof rubber trunk mat, to make lobbing dirty wet things in the back less of a hassle, while the Trek also gets what Toyota calls an "exclusive interior."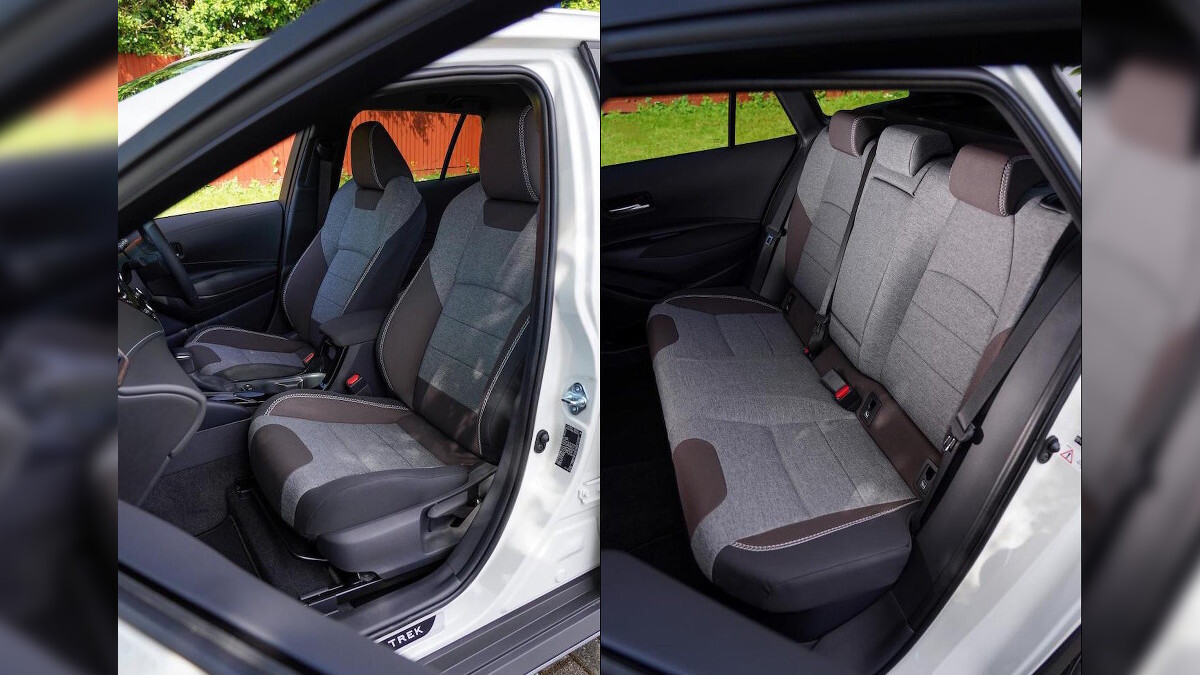 We call it "some really natty gray and brown seat fabrics with some genuinely tasteful dashes of wood around the air vents and on the door handles." It's a more interesting place to sit than a standard Corolla, with more than a whiff of Japanese Volvo about its aesthetic. Especially once you've connected your phone so its interface replaces Toyota's own infotainment graphics.
Tell me of 'power.'
It's a modern Toyota, so you've two choices: a hybrid or a hybrid. The Corolla initially launched with a 1.2-liter turbopetrol, but weeny demand meant it was ditched early on, limiting your options to a 122hp 1.8-liter or a 184hp, 2.0-liter versions of a petrol-electric setup, both driving the front wheels through a CVT.
I want the quick one, right?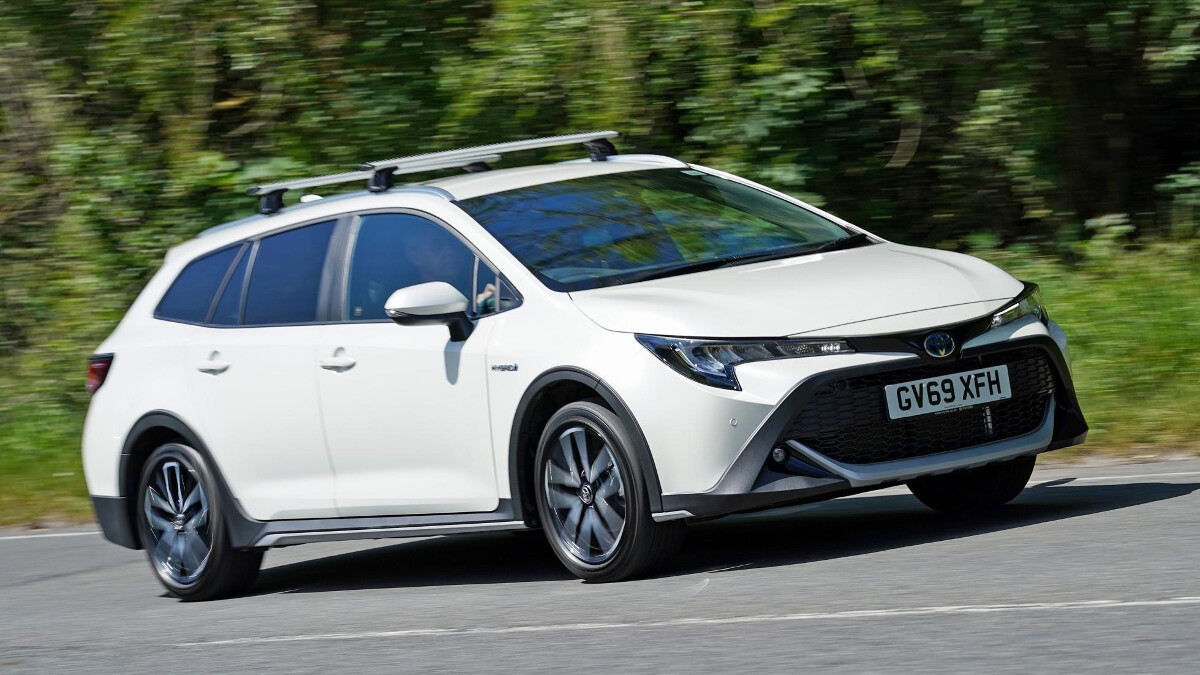 Well, when I first drove the Corolla Touring Sports in 2019, I said, "The 1.8 version really is for saving money (or CO2) only; there's no reward for working it hard, only the frustration that there's no gusto to its power delivery."
Maybe I was wearing my fast trainers that day. Sit in the suddenly zen interior of the Trek and the word 'gusto' completely leaves your vocabulary. So, the more meager-powered 1.8 feels perfectly fine, with the caveat that I had no test dogs, bikes, or children to add extra weight. But while its acceleration from a standstill is truly sluggish, that's not really how you'll ever drive it, and when you request more power for an overtake or slip road, it's actually more than adequate.
And if you're anything like me, you might get oddly addicted to trying to keep the car in EV mode as often as possible. This isn't a hybrid you plug in—so there's no electric-only range to speak of—but feather the throttle lightly enough and you can creep for short distances through town making little more than an electrical whirr. It's a new kind of fun.
Really?
There's quiet satisfaction in trickling along silently, certainly, but it takes egg-and-spoon-race levels of calm and concentration to manage it. Push the powertrain harder and the CVT provides its usual swimming-upstream feel, like the engine's fighting against the current of the transmission attached to it. But in a sensible wagon with wood trim, that's a good signal to get a grip of yourself and drive it as sedately as you ought to.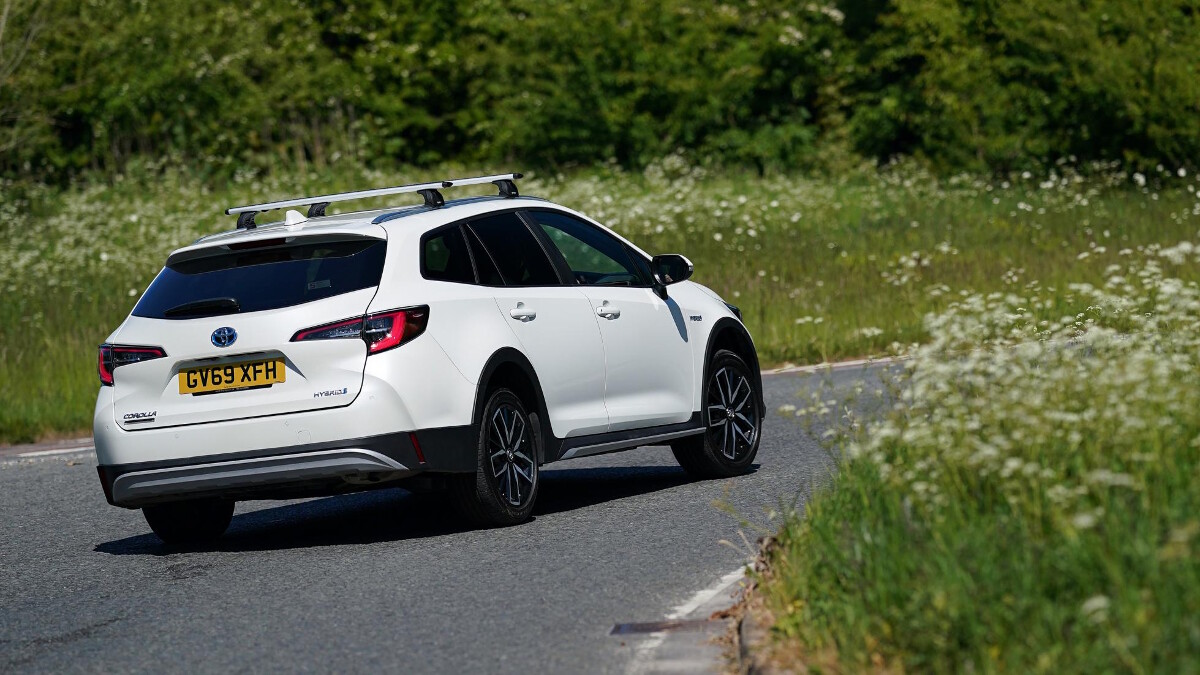 Mind, the oily bits beneath are notably keener than almost all of the cars it follows. This is surely the deftest Corolla since the rear-driven AE86. Yep, that's both a very modest bar it's hurdled and of zero relevance here, but it bodes very well for when—fingers crossed—Toyota's invigorated Gazoo Racing department rip out all the sensibleness to install a wildly turbocharged engine and, perhaps, the rally-rep 4WD of their GR Yaris.
There's potential here...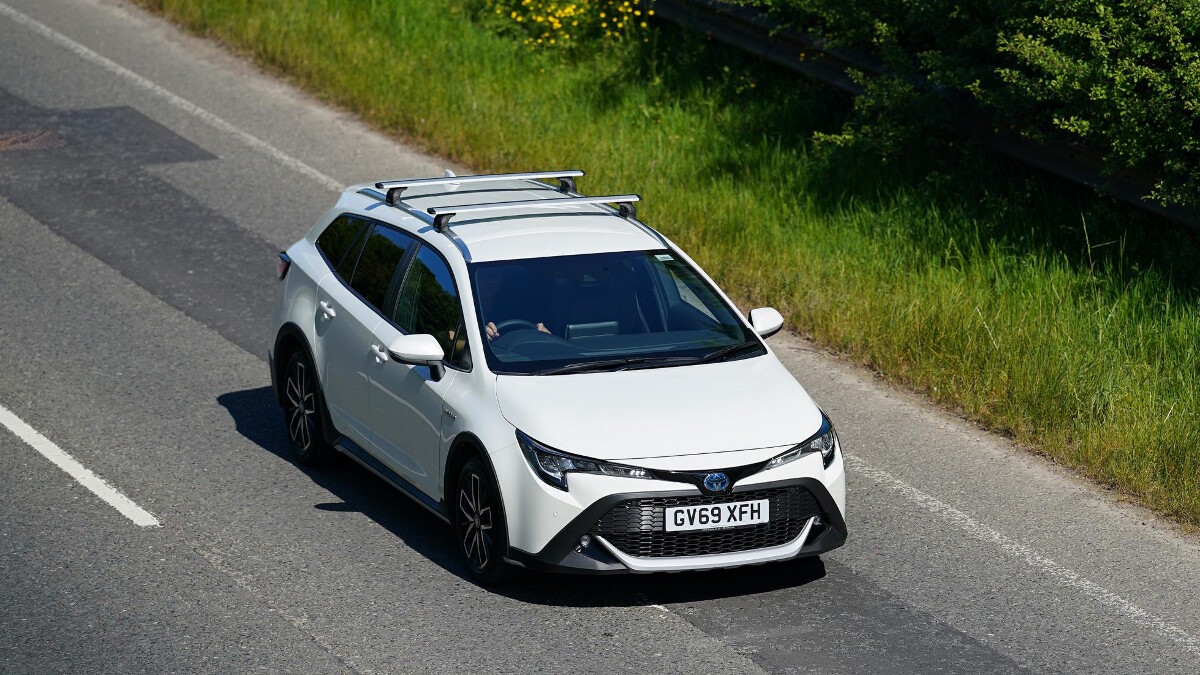 Yep, and if it's fulfilled, then this Trek will form the other, comfier bookend to the range quite nicely. Two genuinely intriguing Corollas with some still quite boring ones wedged in between.
Where it's available, the Trek is unlikely to tempt too many new people toward a Toyota, but at around £1,000 (P63,780) more than the cheapest Touring Sports—and with a load of tech to accompany its newly cool interior—it feels like a fairly simple choice on the configurator if your heart's set on a Corolla.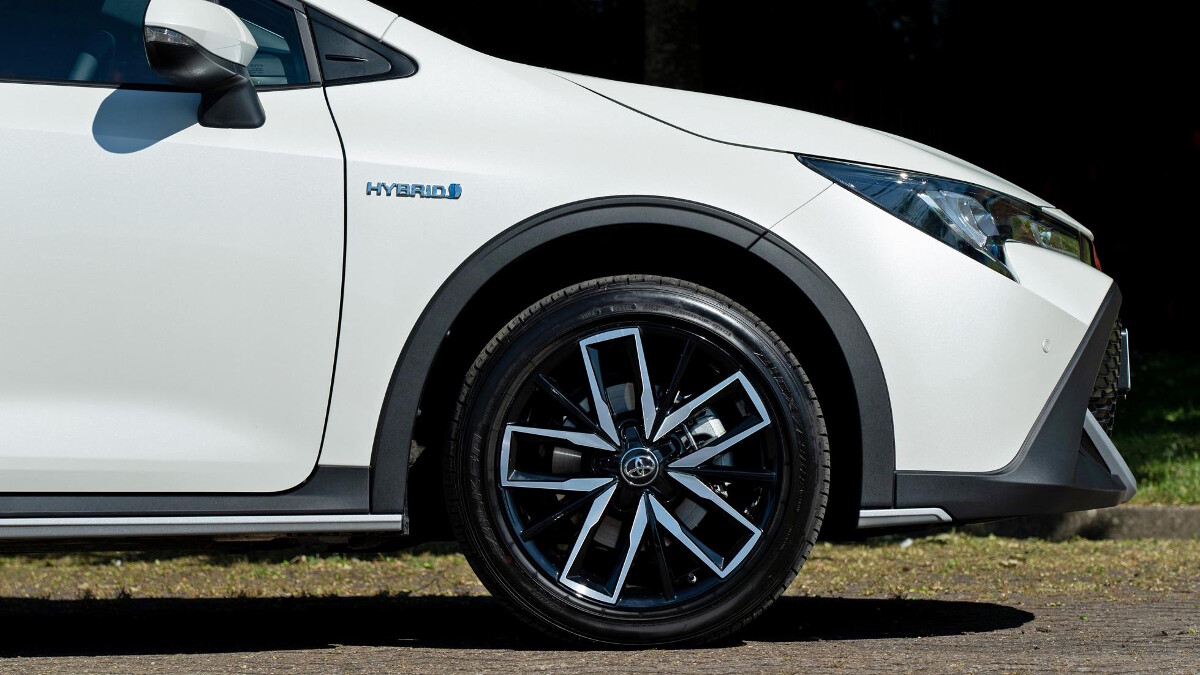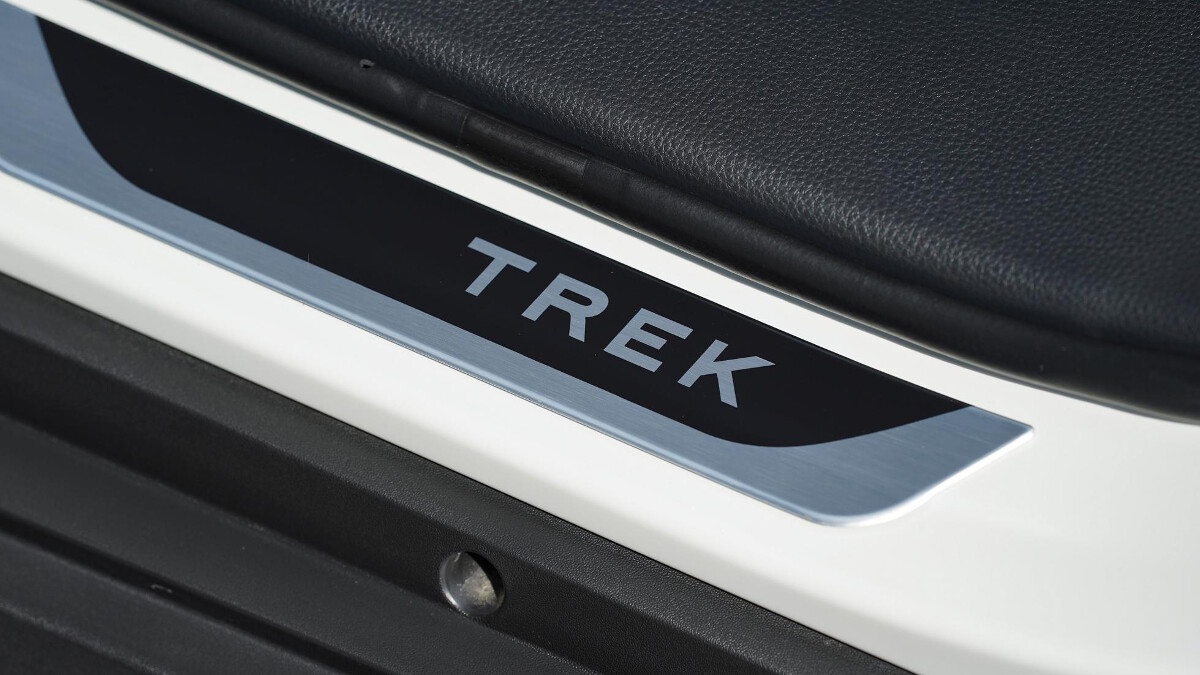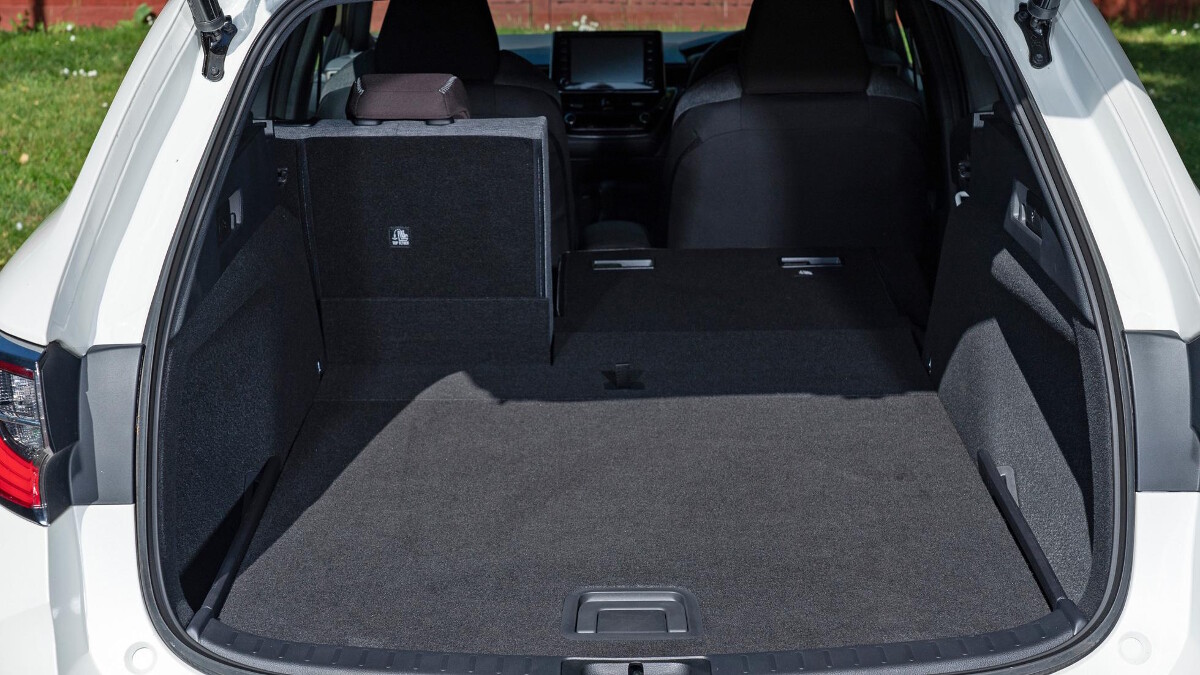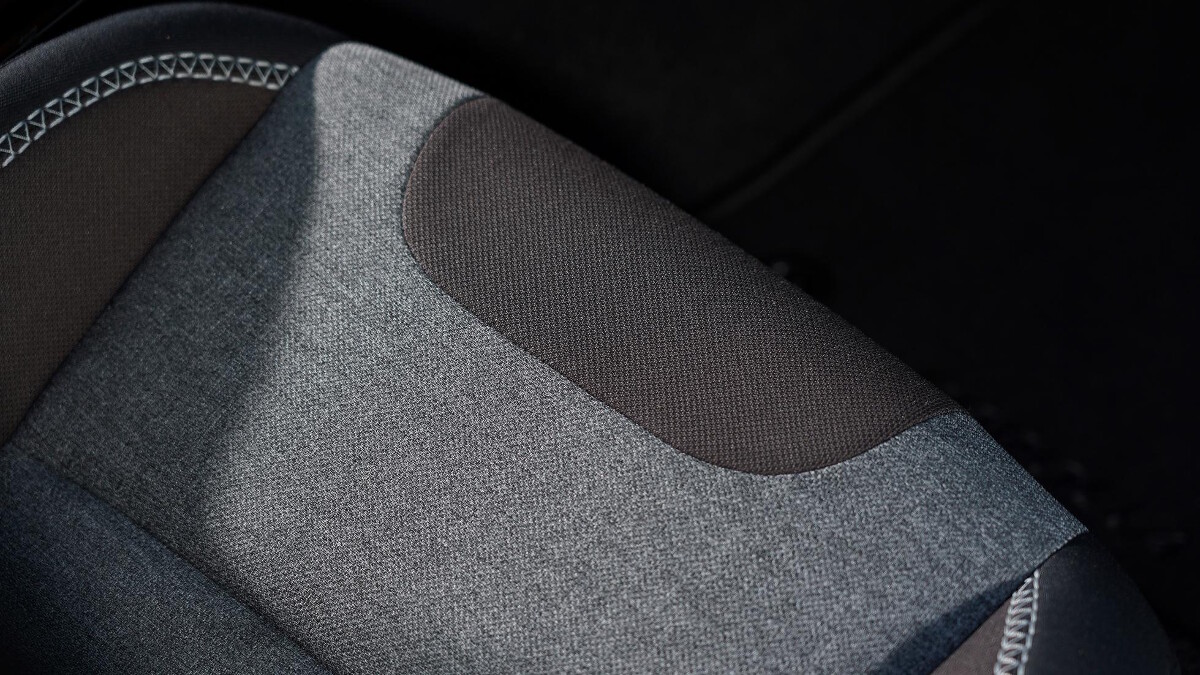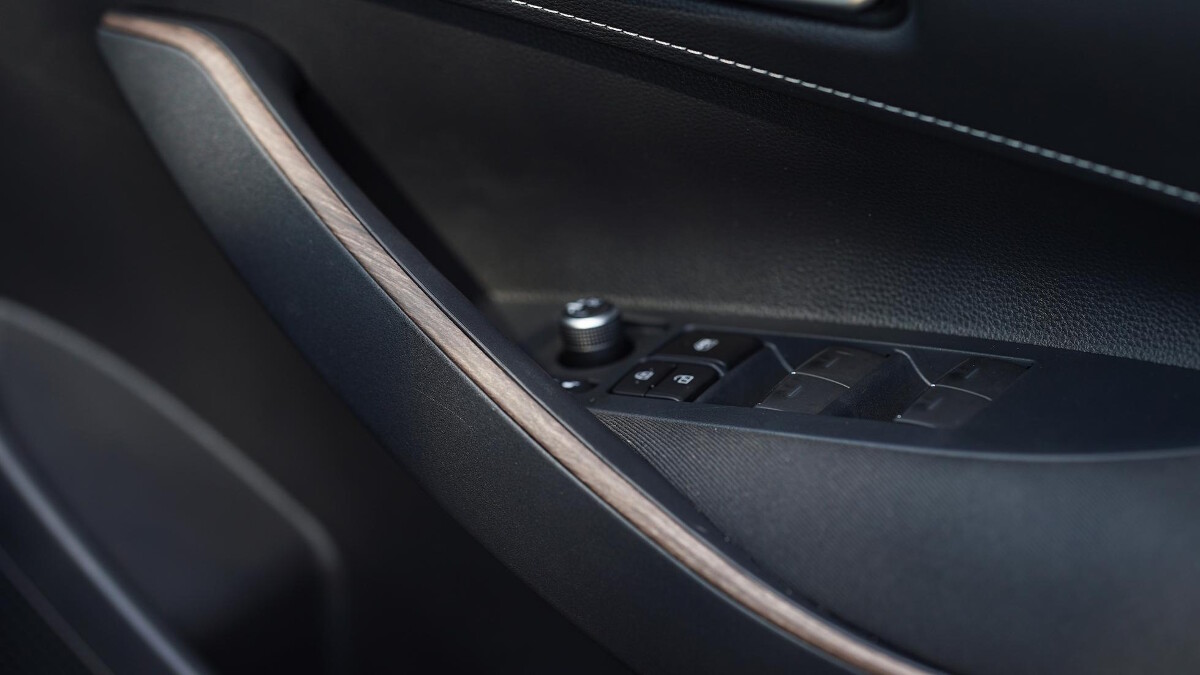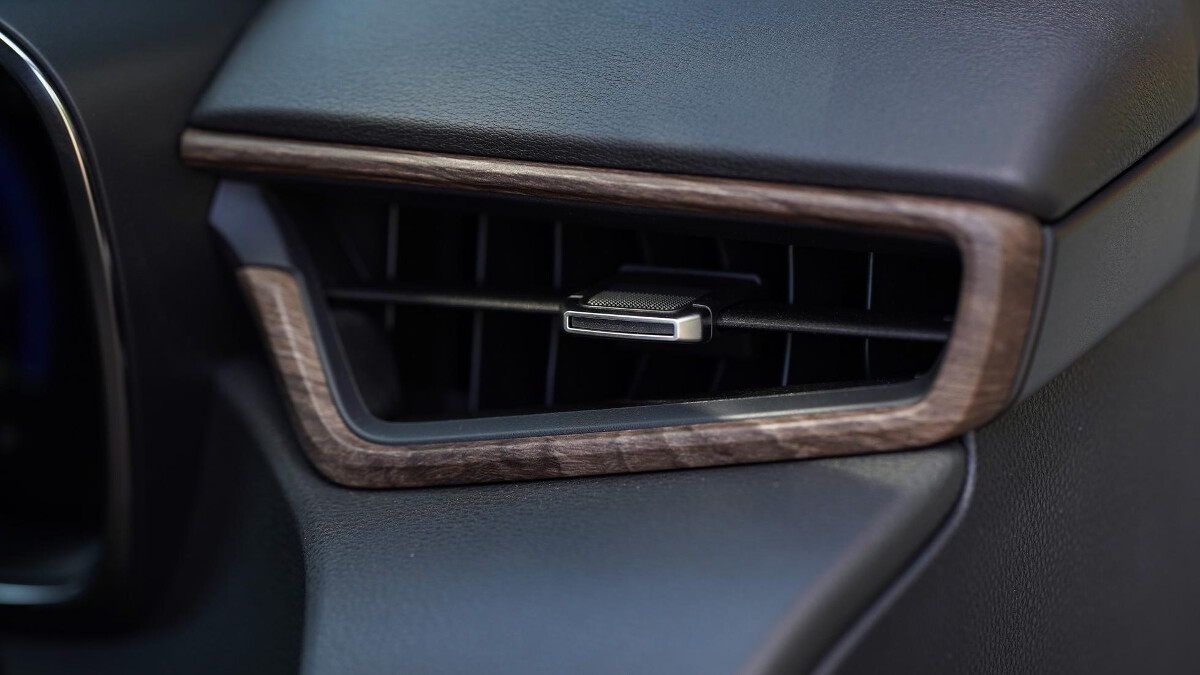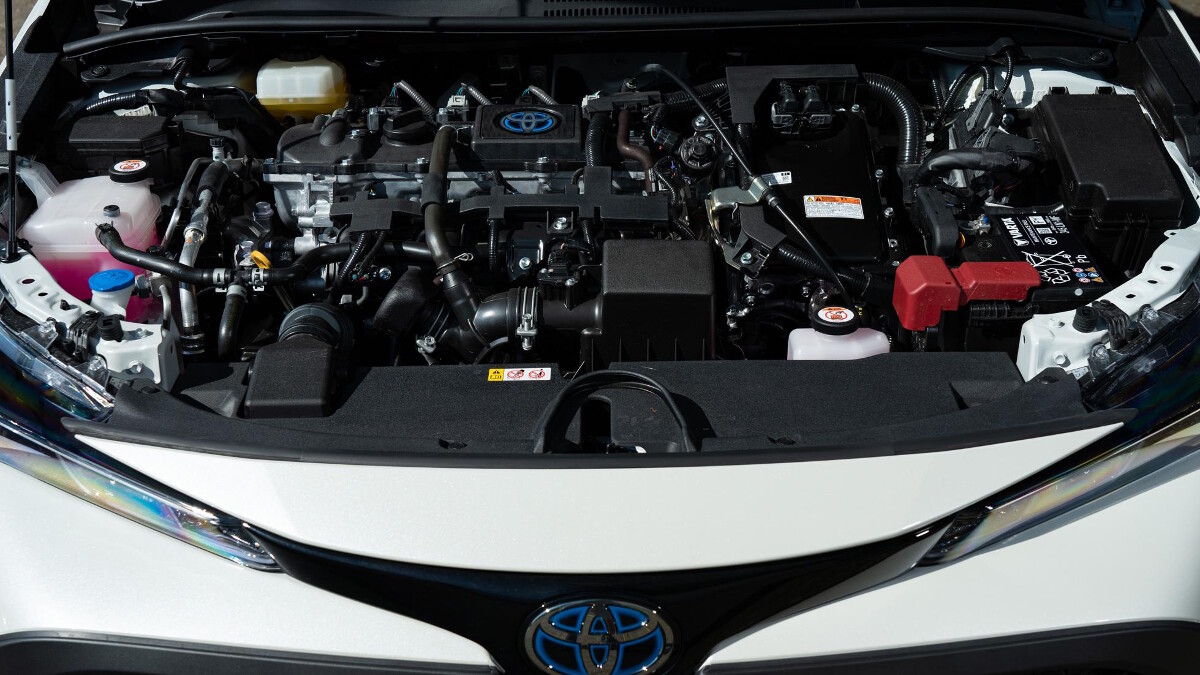 NOTE: This article first appeared on TopGear.com. Minor edits have been made.