The fanfare leading up to the Toyota Rush's 2018 local launch was nothing sort of insane. People were jumping onto the hype train left and right, so much so that we're surprised it didn't topple over heading to the Philippines from neighboring Indonesia.
Expectations were ridiculous, but frankly, I completely understood why: The proposition the Rush presented was unique at the time. A compact high-rider with seven seats and a relatively affordable price tag? The vehicle practically kick-started the country's mini-SUV trend.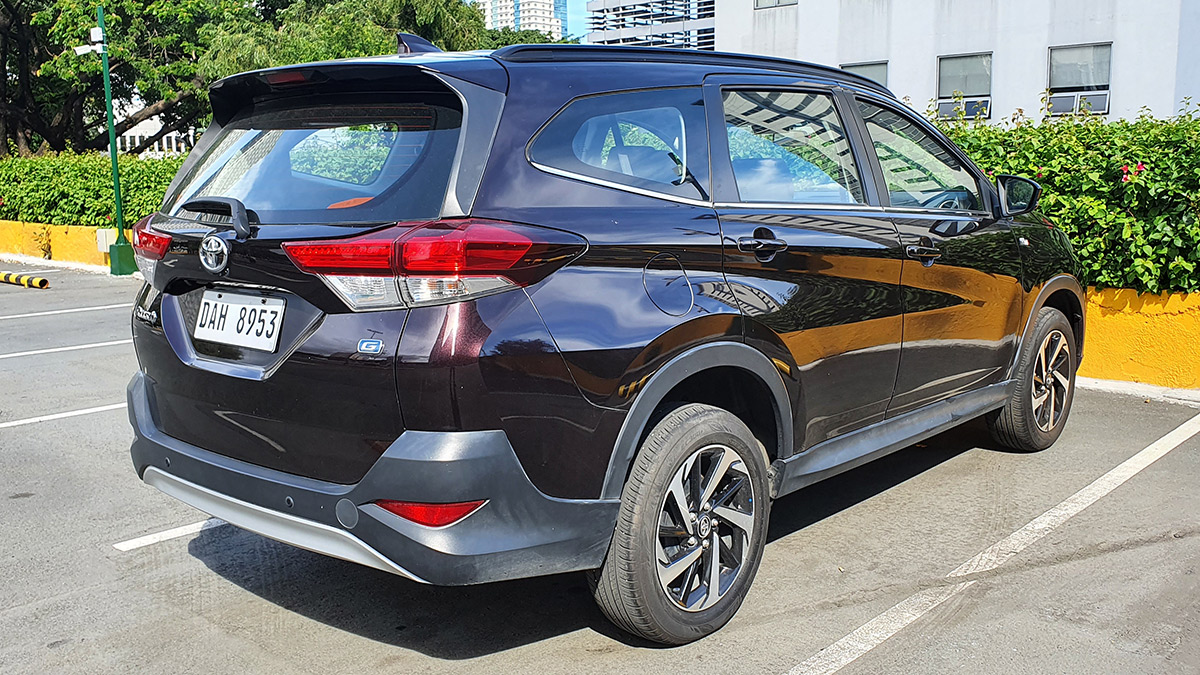 I got the hype. Really. Still, part of me couldn't help but wonder how this thing would live up to such lofty expectations.
The Rush did, of course, deliver. In terms of sales, at least. The number of them you see out on the road is proof of this. But how well a car sells isn't always a barometer of how good it actually is. There's the marketing to consider, as well as the badge and the presentation—three things the Rush nailed perfectly. As for actual driving? Well, this is what we're here to find out.
ADVERTISEMENT - CONTINUE READING BELOW ↓
Styling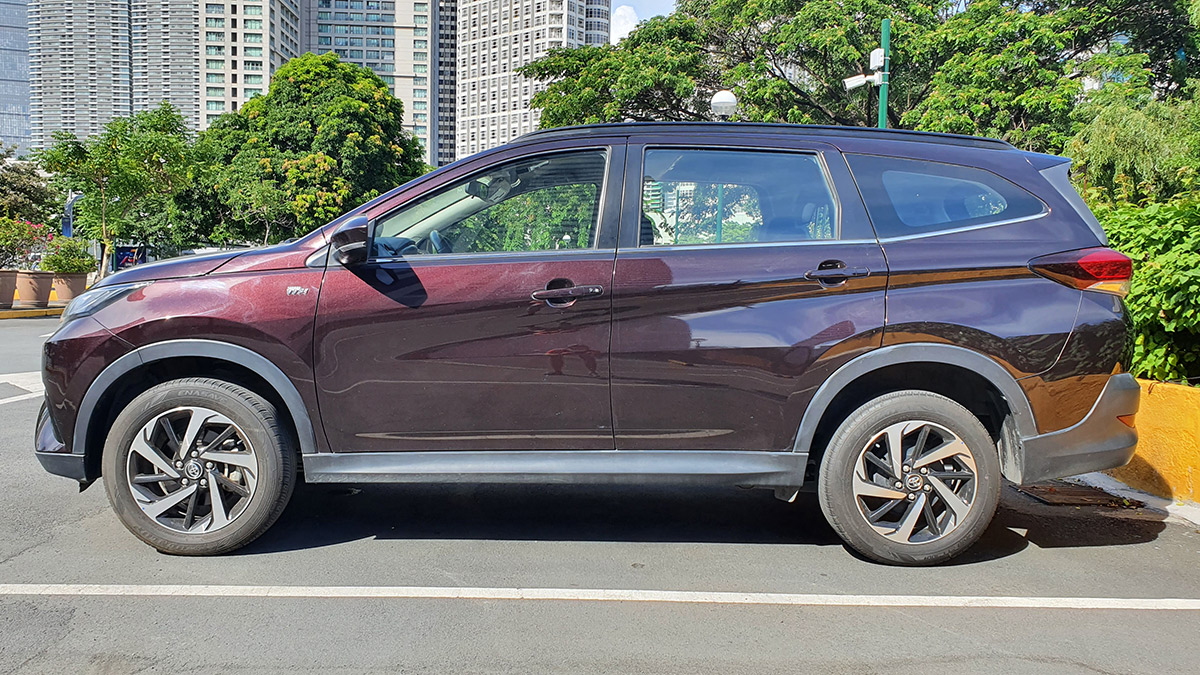 I'm of the opinion that the Rush is still the most SUV-looking out of all of the locally available mini-SUVs out there. It has 220mm of ground clearance, so the ride height is definitely on point, and its exterior conveys a dominating stance despite the relatively compact form factor. Toyota has done a great job of hiding MPV practicality underneath the skin of an SUV.
If I have to pick nits, though, I think the designers could have done a better job with the grille as I find its openings too wide.
Interior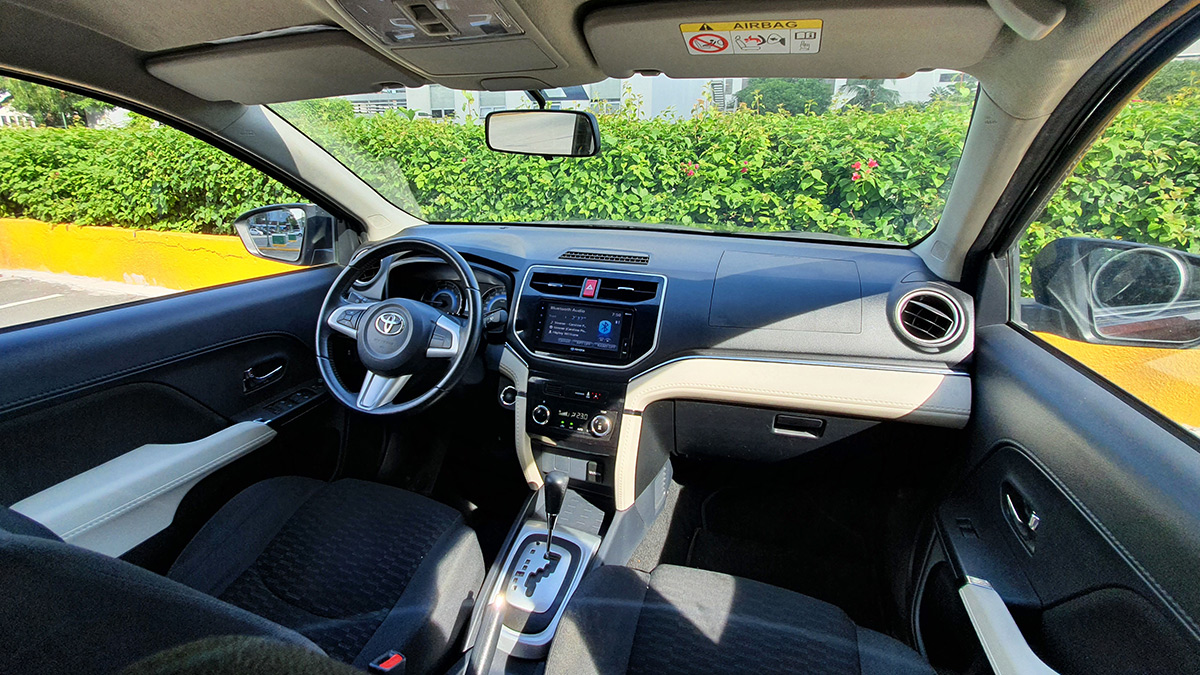 The cabin is pretty much what you'd expect of a Toyota at this price point: practical and no frills. There are a few things here I'm not a fan of, namely, some of the plastic surfaces on the dashboard and the center console, and how long it took me to find a good driving position. But some relatively nice soft-touch material has been thrown in here, there's a decent amount of space, controls are where you'd expect them to be, and everything works together nicely to give off a relatively cozy vibe.
Engine performance
The Rush is powered by a 1.5-liter DOHC gasoline engine capable of 101hp at 6,000rpm and 134Nm of torque at 4,200rpm. If that doesn't sound like much for a seven-seat mini-SUV, that's because it isn't. Those numbers are nearly identical to what the Avanza, a car that's both smaller and lighter, produces.
ADVERTISEMENT - CONTINUE READING BELOW ↓
With two occupants, the Rush handles itself relatively well. It's not the fastest car to get going, but we don't expect that out of something like this—it performs fine in city conditions. Add more people or fill the rear with cargo (as I did), and the engine begins to complain. It'll groan at times as you accelerate and make your way uphill, and the four-speed automatic transmission doesn't do it any favors, either.
Ride and handling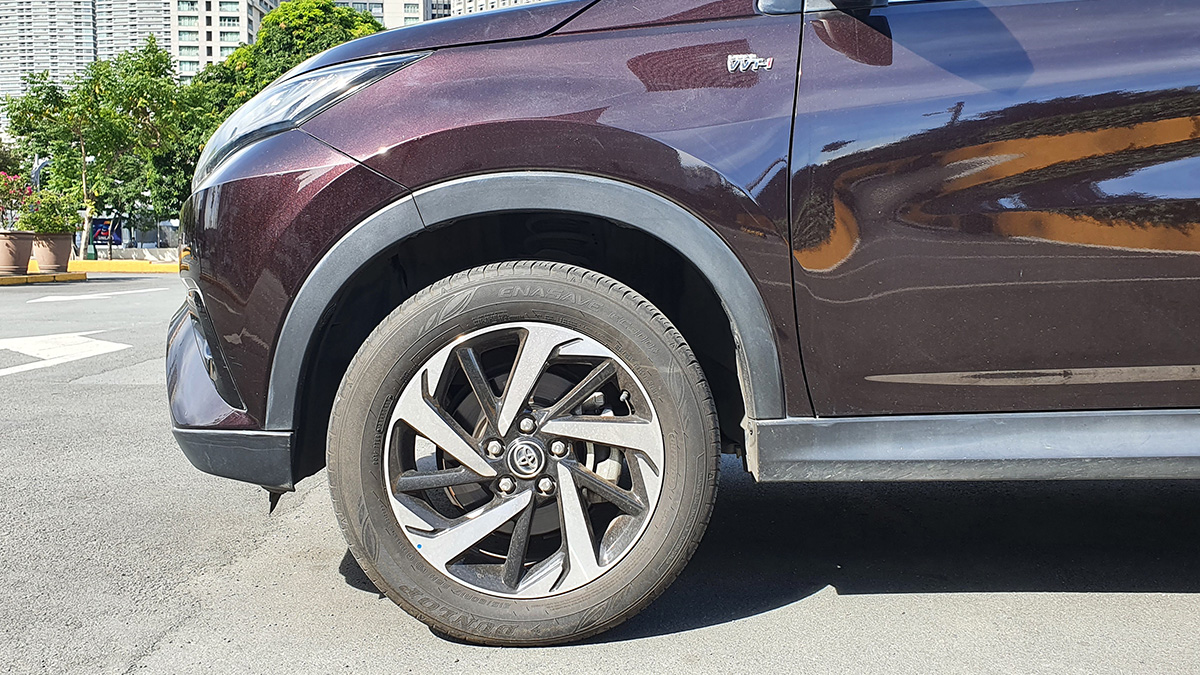 Personally, I can let the subpar engine performance pass as I rarely ever have more than two or three passengers on board and the Rush can still muster enough grunt for overtakes. I've experienced the same thing from other seven-seaters, too. I don't think there's a glass-half-full angle for the vehicle's ride quality, though.
The Rush just feels way too stiff—it's an uncomfortable experience being in this thing, and every passenger who rode along with me let me know about it as well. I could feel every imperfection I drove over up front, so I can only imagine what it must have felt like sitting in the back. What's more, NVH levels aren't very good.
You can try filling up the rear with cargo or passengers to negate this drawback if you wish. The problem is that going this route will then magnify the Rush's lack of power.
On the bright side, I'm a fan of how the Rush's steering wheel is weighted. The vehicle's compact size also makes it easy to maneuver, and the good ground clearance will no doubt come in handy. The latter, though, can be an issue if you plan on ferrying older passengers around.
Extra features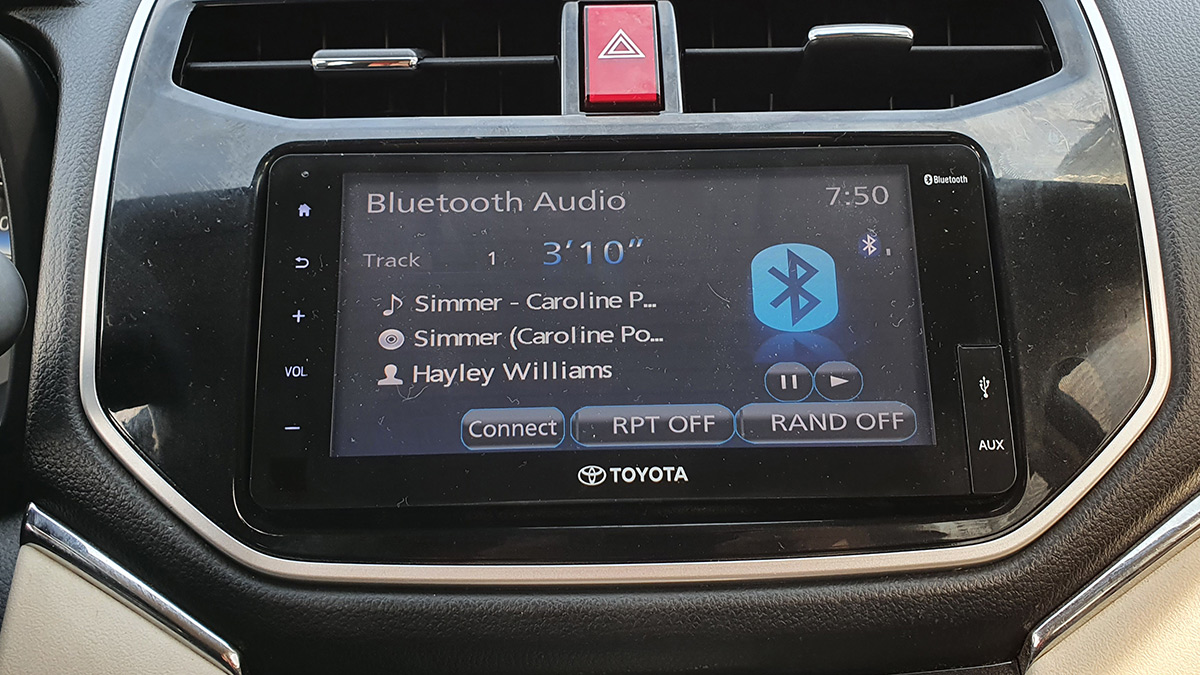 ADVERTISEMENT - CONTINUE READING BELOW ↓
Toyota's infotainment setup is one I've always taken issue with. But while I'm not a fan of its interface or the lack of Android Auto and Apple CarPlay capability, the system connects to my smartphone and holds up perfectly fine. At this price point, you can't really ask for much more than that.
Other features worth noting include a pretty good automatic A/C system that does a great job of keeping things cool, rear seats that easily fold down and up for extra cargo space, automatic headlights, and six SRS airbags.
Verdict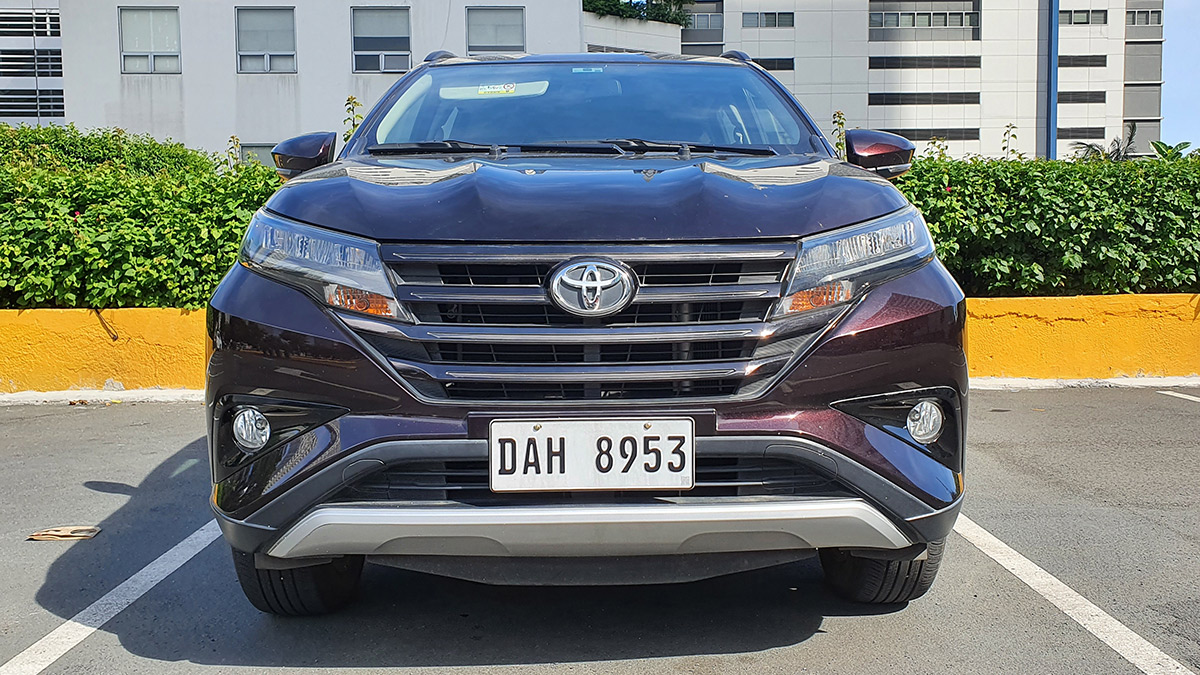 Again, the Rush presents a great proposition: The ability to seat seven and the ride height to take on our country's less-than-stellar roads—all for entry-level pricing. The package is good on paper, but unfortunately, it's hit-or-miss in application.
This is a difficult vehicle to recommend on account of its underpowered engine and incredibly stiff suspension—even more so when you take into account newer offerings like the Mitsubishi Xpander Cross and the Suzuki XL7. If, however, you're specifically looking for a seven-seater, the Rush might still be well worth checking out.
SPECS: 2020 Toyota Rush 1.5 G AT
Price: P1,100,000
Engine: 1.5-liter gasoline I4
Power: 101hp @ 6,000rpm
Torque: 134Nm @ 4,200rpm
Transmission: 4-speed automatic
Drive layout: RWD
Seating: 7
Score: 15/20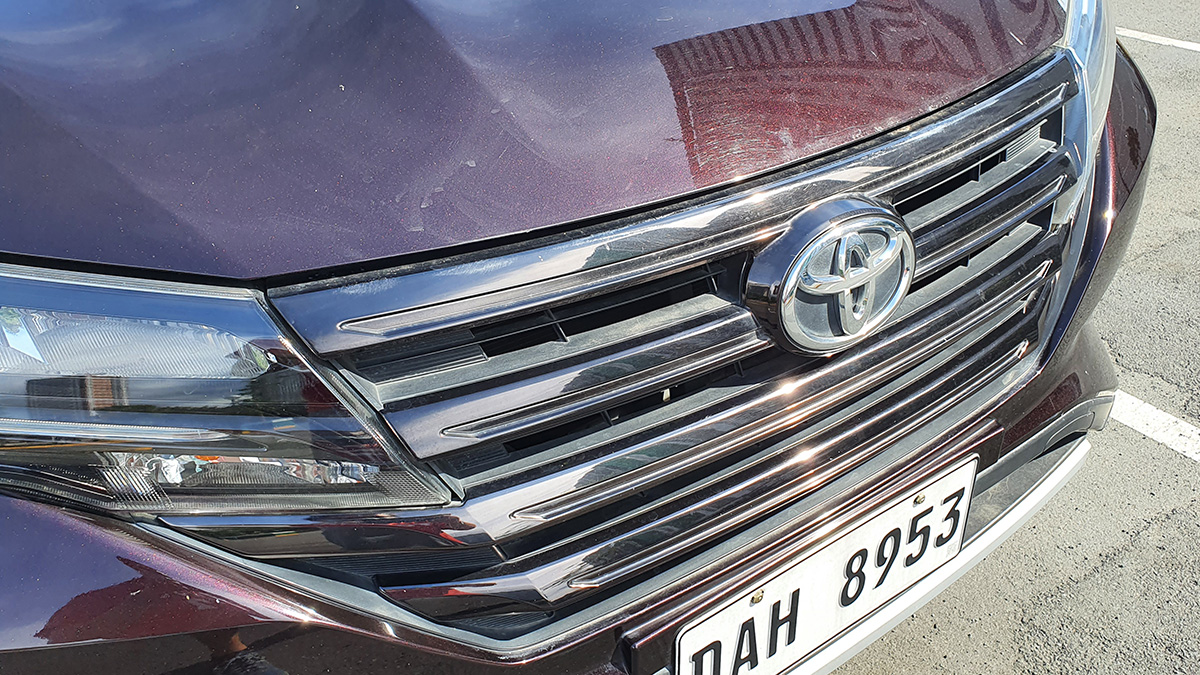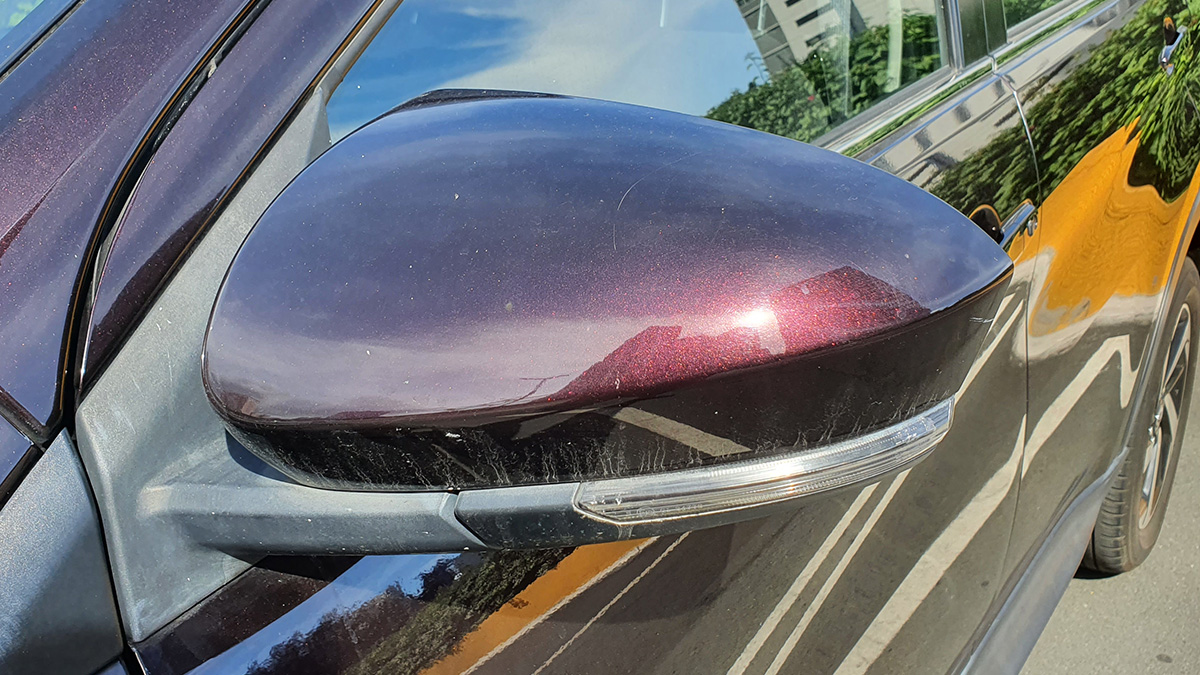 ADVERTISEMENT - CONTINUE READING BELOW ↓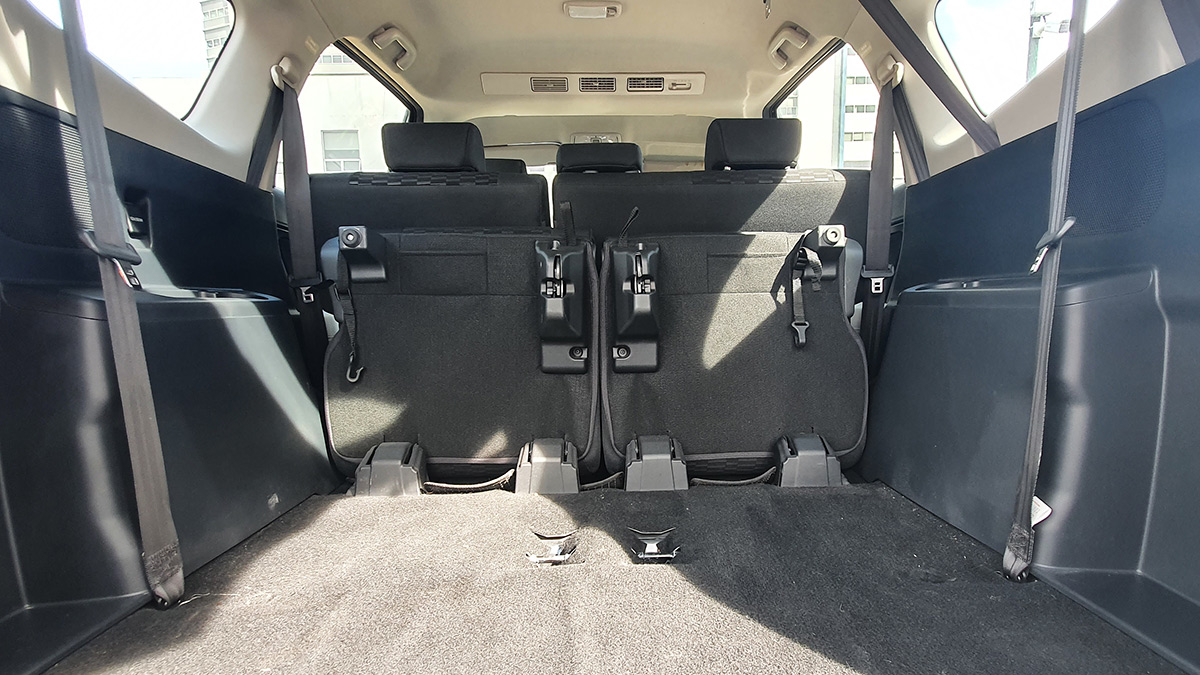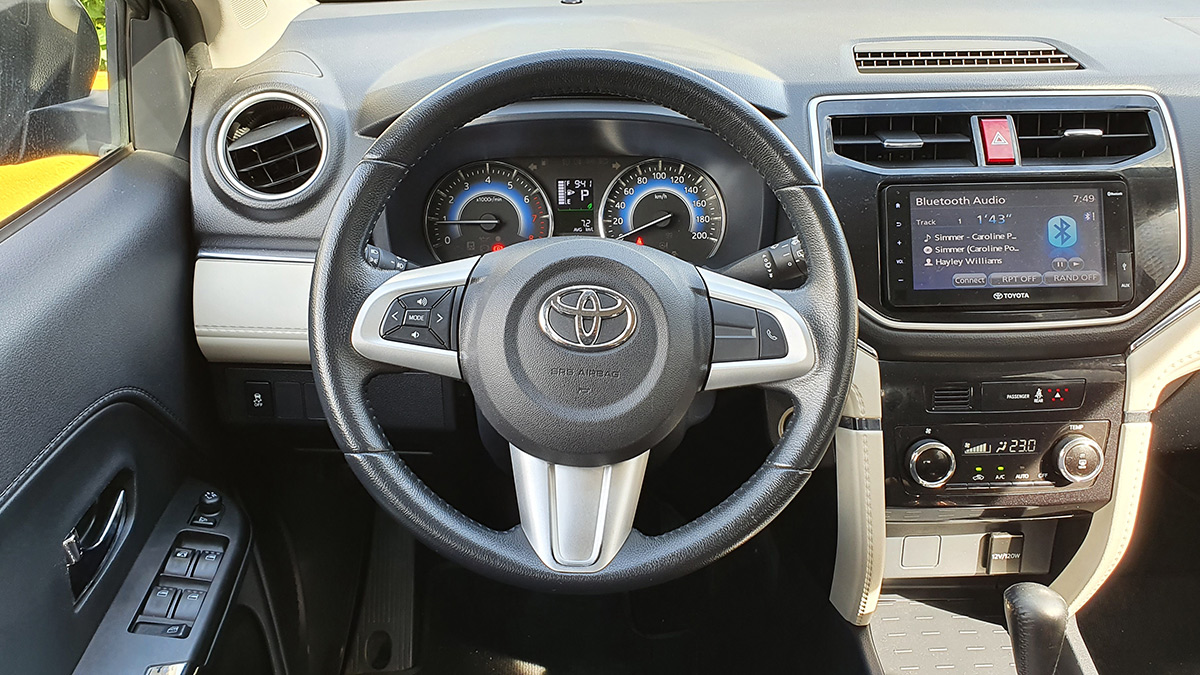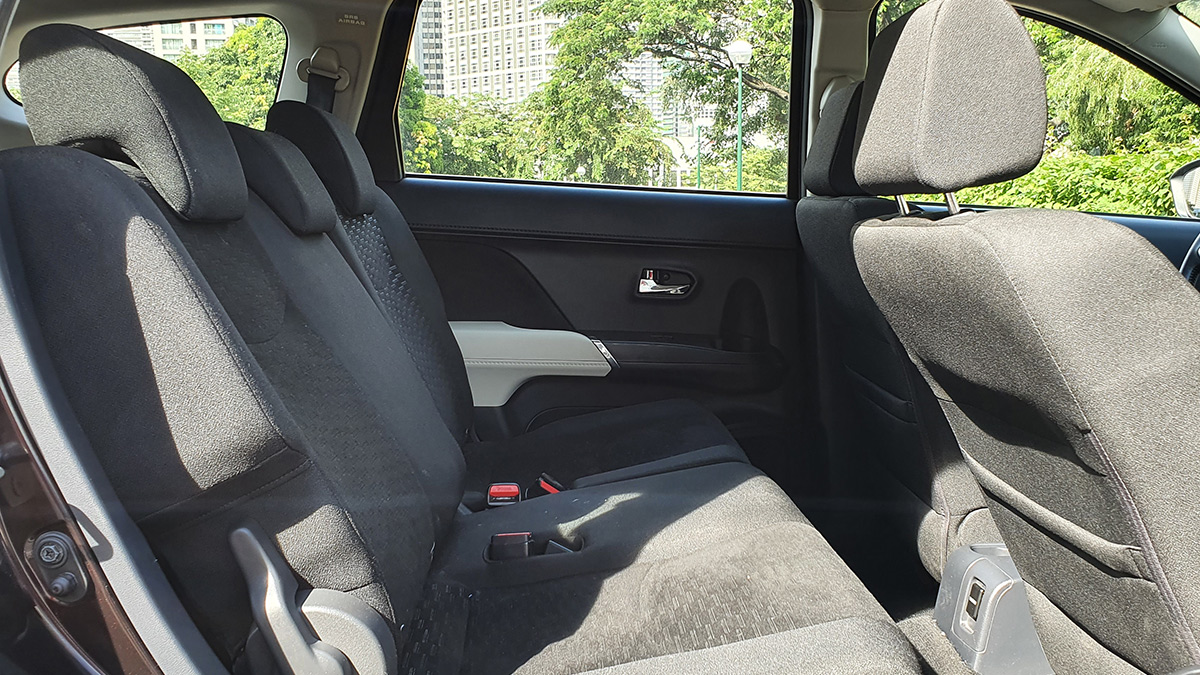 ADVERTISEMENT - CONTINUE READING BELOW ↓