Can it really be that time again? Like credit-card bills or yearly car registration, a new Golf always seems to come around sooner than you expect. Here we are then: the eighth of the line.
The Volkwagen Golf is the lingua franca of the hatch world, universally known and understood. Although it's always bang up-to-date, each generation is an evolution, springing few surprises. That's key to its success. No Golf buyer ever had to engage with a conversation that began, 'You've bought a what?'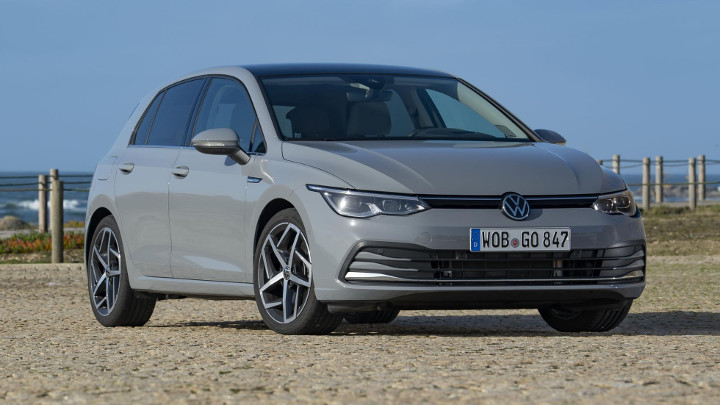 ADVERTISEMENT - CONTINUE READING BELOW ↓
Something's different here, though. This Golf lies at a crossroads. At the same time as it hits the streets, VW launches the ID.3, a mass-market electric car that you can own for similar money (probably more to buy but less to run). A future-facing pod propelled by new energy—literally and metaphorically.
So in some ways, the Golf faces backward—a highly perfected version of something the world might no longer need. It's even got a diesel engine, albeit a new one with a double urea cat to get rid of the NOx. The stuff that means people no longer trust diesels. Which was, lest we forget, VW's doing in the first place.
But it also looks forward, with a glass cockpit running new highly connected systems for info, entertainment, control, and hazard warning.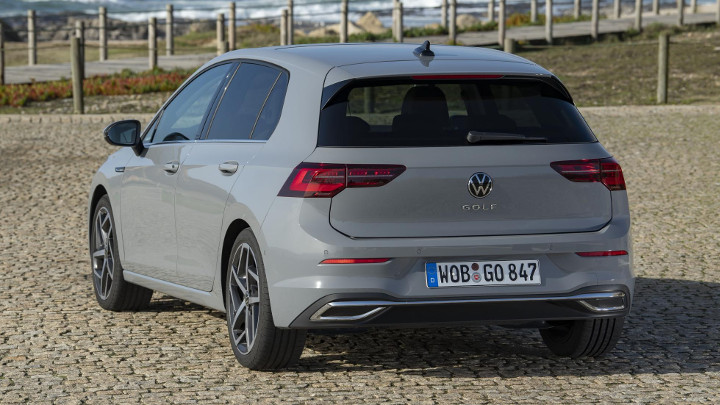 ADVERTISEMENT - CONTINUE READING BELOW ↓
Recommended Videos
The Mk8 uses the same MQB platform as the Mk7, so you'll find no significant changes in dimensions or basic hardware. Instead, most things in the suspension and the powertrains are gently improved and finessed.
All panels are new. If only a bit. Recognize it by the new front graphic, a blade that slashes across the vestigal grille and into the shallow all-LED headlamps. On the side, a new crease runs through the door handles. Out back, we find new-shape taillamps and, because it's more teardropped, a more slit-like rear screen.
On the road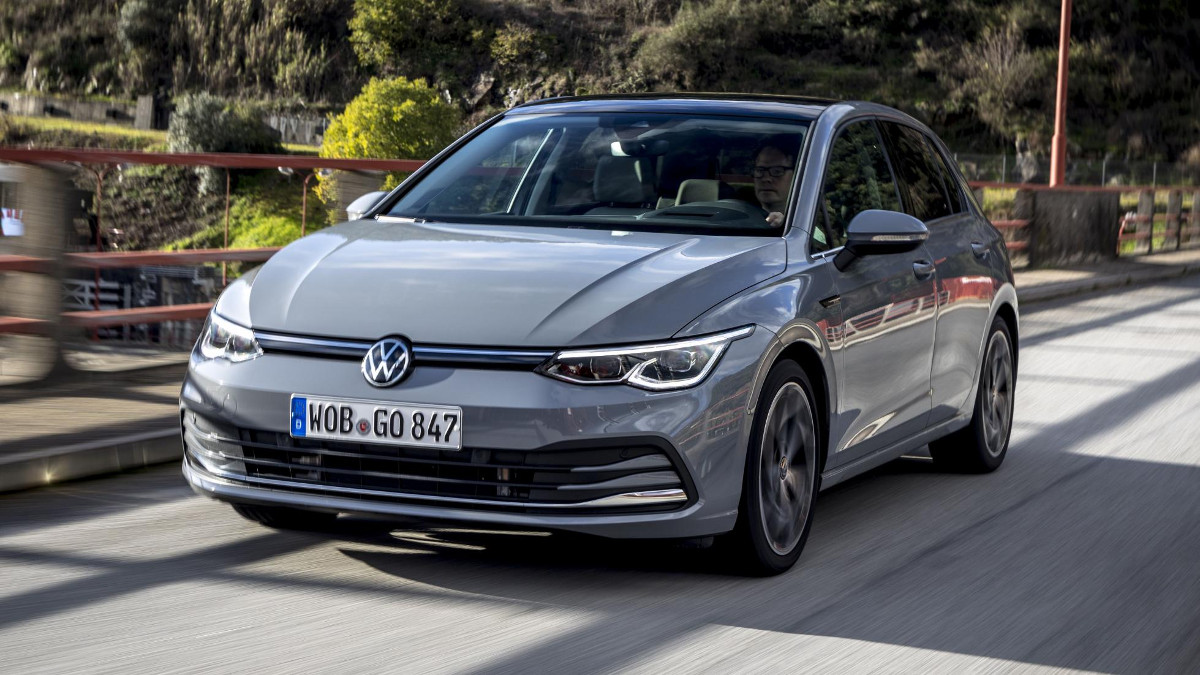 ADVERTISEMENT - CONTINUE READING BELOW ↓
The engines are mostly upgraded versions—cleaner, more economical—of what went before. Three-cylinder 1.0-liter options will come just after launch. So, too, will a plug-in hybrid GTE with 245hp, and a useful 13kWh battery for at least 65km e-range. Oh, and by the end of 2020, a GTI and an R and a GTD.
We drove the 1.5-liter TSI. It comes in 130hp or 150hp setups, and ours was the 130hp in six-speed manual, likely the biggest seller. It's okay but not great—notably laggy low down, a little rough around the critical 4,000rpm band, but in the end quiet and reasonably economical.
The 150hp engine, when you spec the dual-clutch gearbox, comes with a 48V mild-hybrid system. Its electric motor/generator is connected to the engine by belt, as these things usually are. Out on the road, it works well, ameliorating the lag by nudging the engine for a moment as you floor it. And it reclaims energy on the overrun, and starts the engine super quickly after a junction stop. The economy boost is claimed to be about 10%.
ADVERTISEMENT - CONTINUE READING BELOW ↓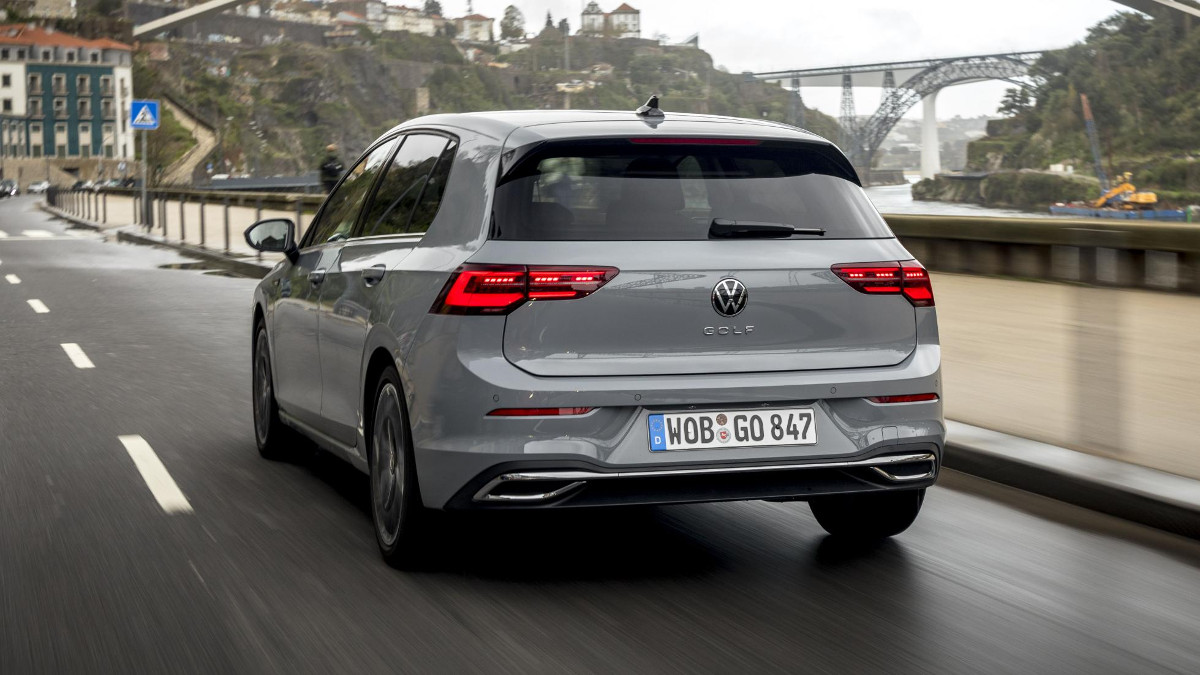 We also had a crack at the 150hp diesel, a reasonably quiet example of the kind. The dual-clutch transmission keeps its efforts flowing with few jerks.
The low-power versions have a twist-beam rear suspension that tracks nicely on A-roads. As you peel into a bend, it's a little soggy, but get it loaded up and it tautens its sinews, resisting understeer well. That's partly because in the background, it pinches individual brakes to keep the thing faithful to your steering.
ADVERTISEMENT - CONTINUE READING BELOW ↓
Mind you, the test car had the optional adaptive damping—and who will pay £1,000 (around P67,000) for that on a base Golf?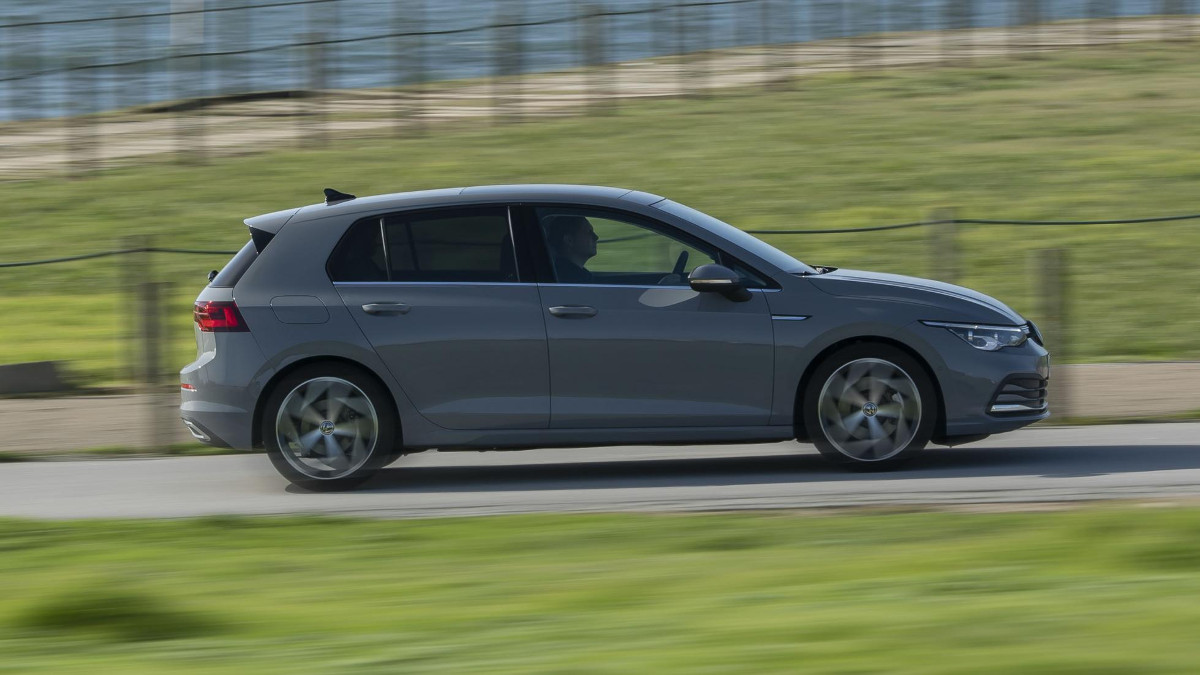 Once you get to 150hp, a more sophisticated multilink rear suspension is yours. This one has more precision and progression in all its reactions, and really quite good steering feel. Again, our tester had the adaptive dampers. The ride is mostly nicely supple especially over coarse gritty impacts. But the firmer-spring diesel is a bit more knobbly.
ADVERTISEMENT - CONTINUE READING BELOW ↓
So, you've got a car that nudges Focus levels of handling and ride, though just like a Focus, it's spec-dependent. The BMW 1-Series, in contrast, has a multilink axle in all versions.
On the inside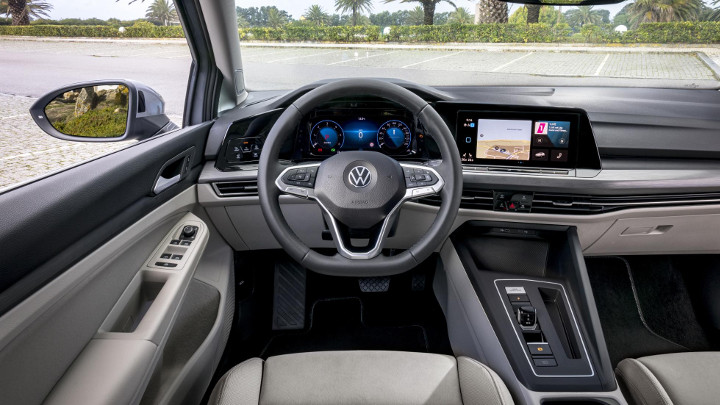 The Mk8 Golf isn't all small evolutions. There's big-time change in the dash and infotainment, and the level of connectedness.
ADVERTISEMENT - CONTINUE READING BELOW ↓
We're slightly unconvinced by the dash—the screens don't look very integrated, resembling an engineers' test system that's been hacked into a last-gen car. And their glossy plastic surround looks cheap.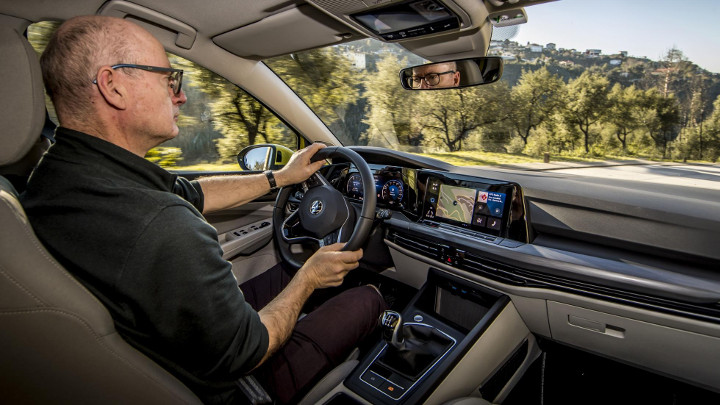 And in many ways, it's annoying to use. There's no volume knob, only a capacitive slider that sometimes does and sometimes doesn't respond to your fingertip. There are shortcut buttons to take you directly to screens for climate, driver assist, and park assist, which is good. Unfortunately, they're tiny, badly marked, and not that easy to reach.
ADVERTISEMENT - CONTINUE READING BELOW ↓
Still, the 10-inch central screen itself has clean graphics and is responsive. The climate has some settings labeled with effect rather than cause: 'warm feet,' for instance.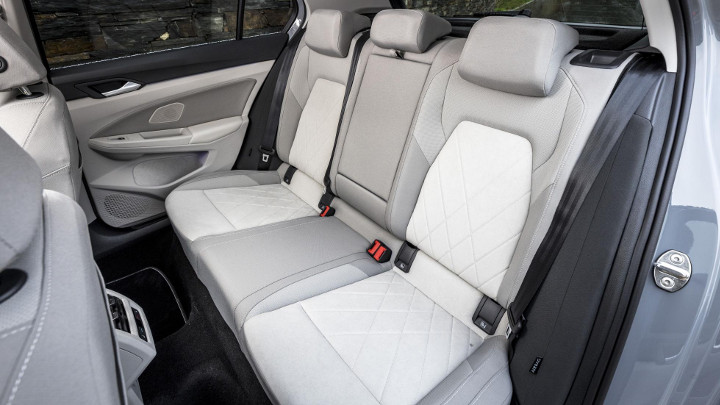 All Golfs get Car2X. Before long, cars of all brands will be able to use this hazard-warning swarm intelligence. Say a car around the corner ahead of you activates its hazard flashers or airbag or ESP or foglights. You'll get a message if it's relevant. Infrastructure—the same info that feeds highway gantry signs—will also knit into the system.
ADVERTISEMENT - CONTINUE READING BELOW ↓
As usual for a Golf, the front seats and the driving position are just fine. In the back, it's more than competitive, and you can get rear climate control.
Final thoughts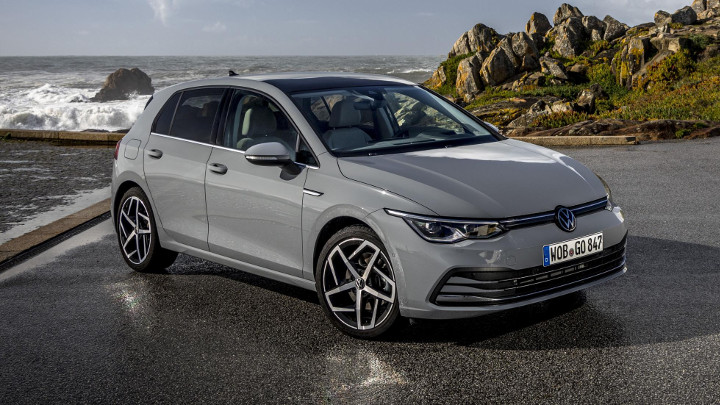 There wasn't a whole bunch wrong with the Mk7 Golf. And actually, most of the time in the new one, we longed for the clarity of the old car's infotainment. While some of the new system's functions are proper wow-factor stuff, the no-buttons pratfall dismays us.
ADVERTISEMENT - CONTINUE READING BELOW ↓
But the rest of the car is, sure enough, finely polished: better steering, better refinement, better safety, more modern lighting. All of them steps ahead from a car that already pretty much led the class. Get yourself a 150hp TSi with the multilink axle and you're laughing.
Oh, and by the way, for the next few years, VW doesn't even see Golf sales falling away. Early orders suggest ID.3 buyers will come from other places, while yesterday's Golf buyers stick to today's Golf. They won't go far wrong.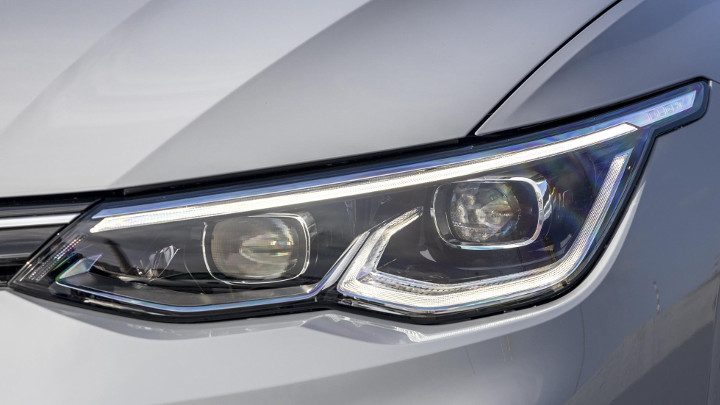 ADVERTISEMENT - CONTINUE READING BELOW ↓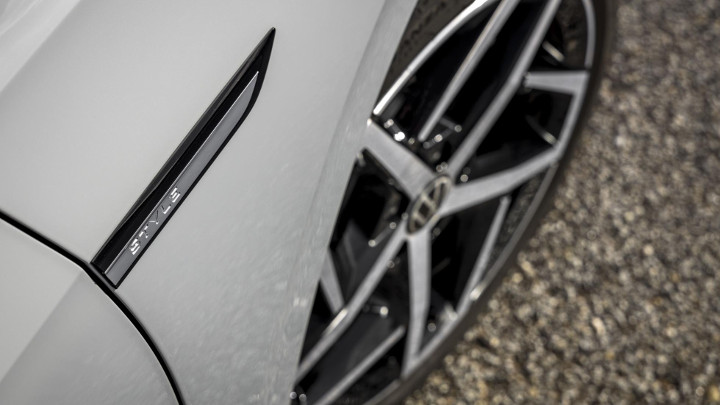 ADVERTISEMENT - CONTINUE READING BELOW ↓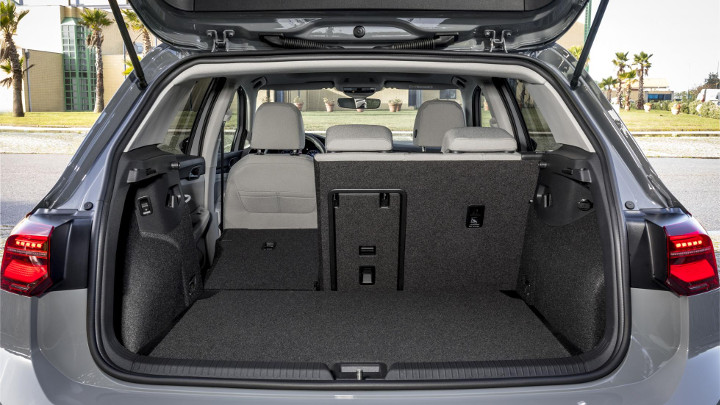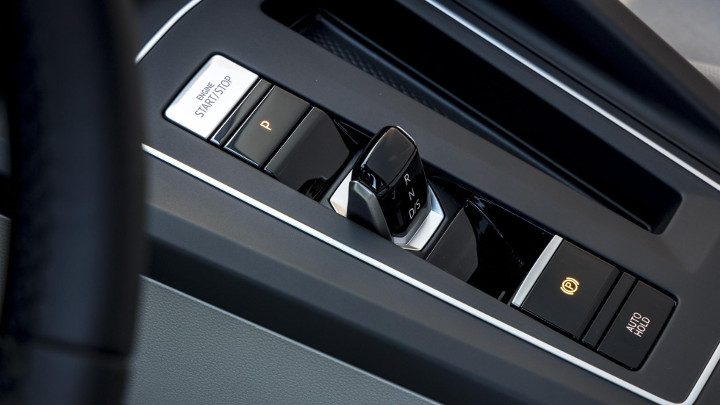 ADVERTISEMENT - CONTINUE READING BELOW ↓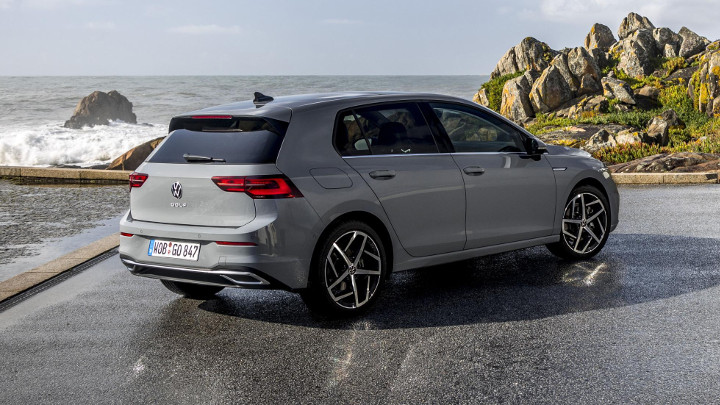 NOTE: This article first appeared on TopGear.com. Minor edits have been made.