Well, there's never been a Bentley that can do that before.
There hasn't. Okay, so old rear-drive Mulsannes could be tempted to do something silly, but it was highly undignified. This new Continental GT Speed is a born drifter.
Amusing, but hardly relevant...
Of course not, but the key here is that the changes made for the Speed over and above the regular Conti GT make it a much better all-rounder. "The most dynamic road car in Bentley history" is the claim, and I don't disagree. Although a 1929 ex-Le Mans Blower might have something to say about ability in its own era.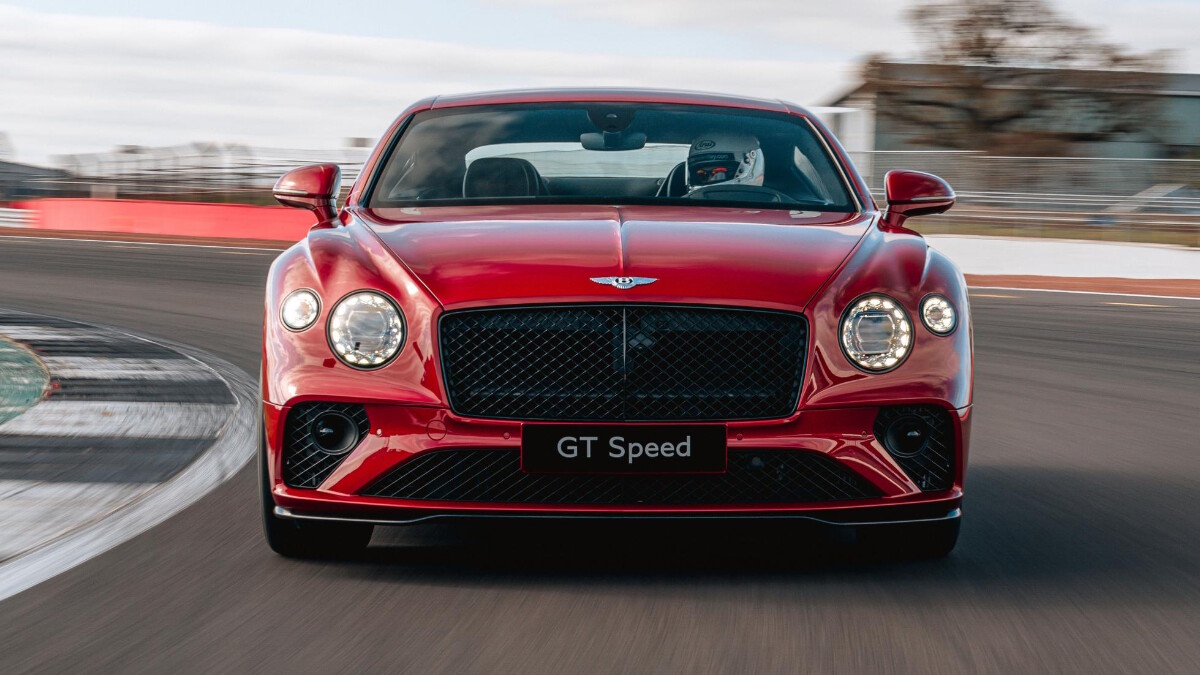 Continue reading below ↓
Recommended Videos
The Speed badge first adorned the Conti GT in 2007, and since then, it has represented a mild performance enhancement over standard, but not much more. This time, provided you care about driving as well as stately swanning about, it's different.
So, what's been done?
There's more power, because there's always more power, but that's largely irrelevant. The twin-turbo W12 gains only 24hp (an extra 4%), for a formidable total of 650hp. Torque remains at 899Nm. Exactly 0.1sec has been shaved off the acceleration (now 3.6sec for the 0-100kph run) and the top speed climbs 1.6kph to 335kph.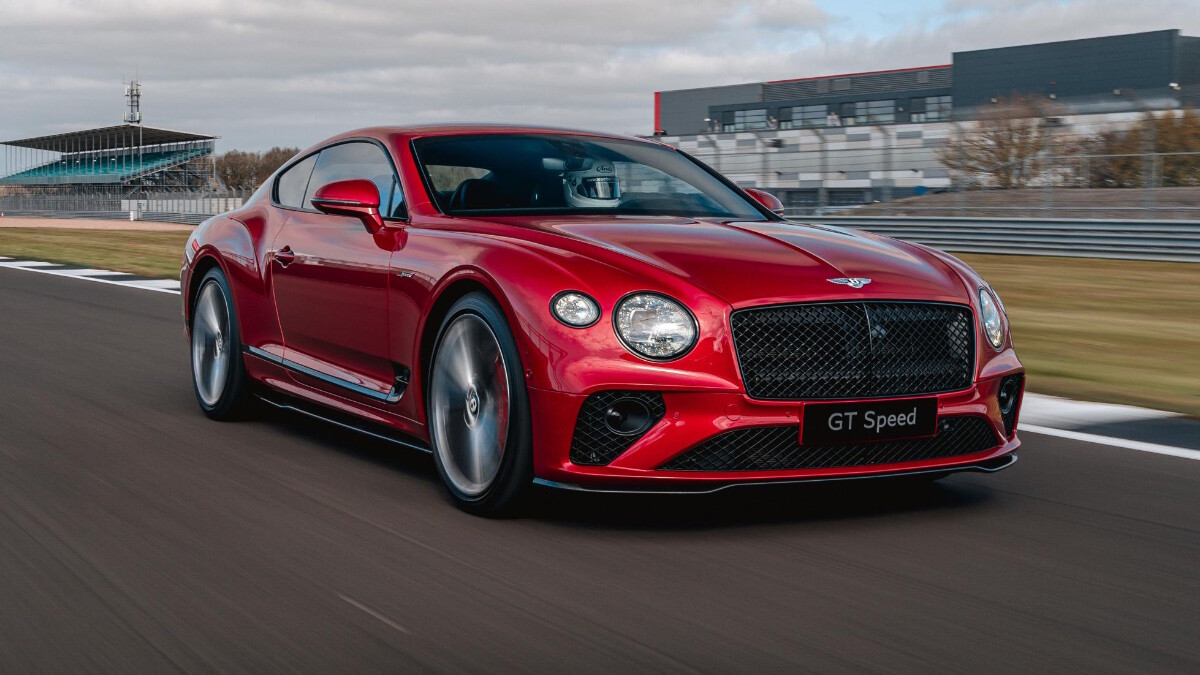 In recent years, Bentley seems to have got better access to the wider VW Group's tasty parts bin. The Bentayga and the current Conti GT both use the excellent 48V anti-roll system also seen on various Porsches and Audis. This time around, it's the back axle that has gained most. Not only does it have the four-wheel steering first seen on the new Flying Spur, but also an electronically controlled limited-slip diff—a first for Bentley.
What difference does that make?
First, I should probably describe how the regular Conti GT responds to vigorous cornering. It copes. The 48V anti-roll system keeps the body level, but all that weight up front taxes the front tires—snd once they reach their limits, all they do is push into understeer. The throttle pedal, the steering, and the 4WD system can't do anything to rebalance things until those front tires are back within their limits.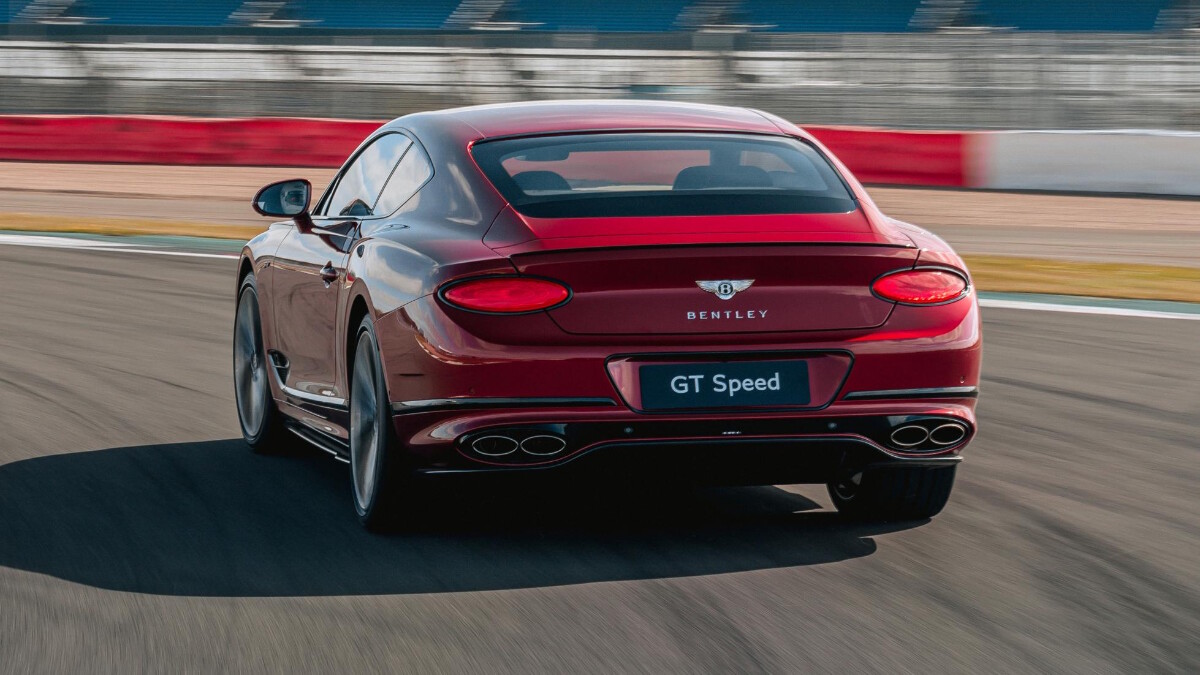 But now, 4WS gives agility on turn-in, allowing the rear wheels to take some responsibility and load away from the fronts, so cornering speeds are higher and there's a newfound sense of agility. Through mid-corner, it's still the fronts that are working harder, but it really feels as though there's less weight on the nose, that the weight distribution has fundamentally shifted rearwards. The Speed pivots around a point—well, still forward of you, but no longer midway down the hood.
And when you get back on the power, the rear e-diff loads torque on the back axle far more. Now, this depends on what mode you're in. In Comfort or Bentley modes, the torque split is pretty even, but in Sport, up to 90% heads off to the rear wheels. And because that diff is no longer open, the unloaded inside rear can actually get traction (or not, as the case may be). So now you exit corners neutrally, aware that the back axle has been a fully active aid to your progress.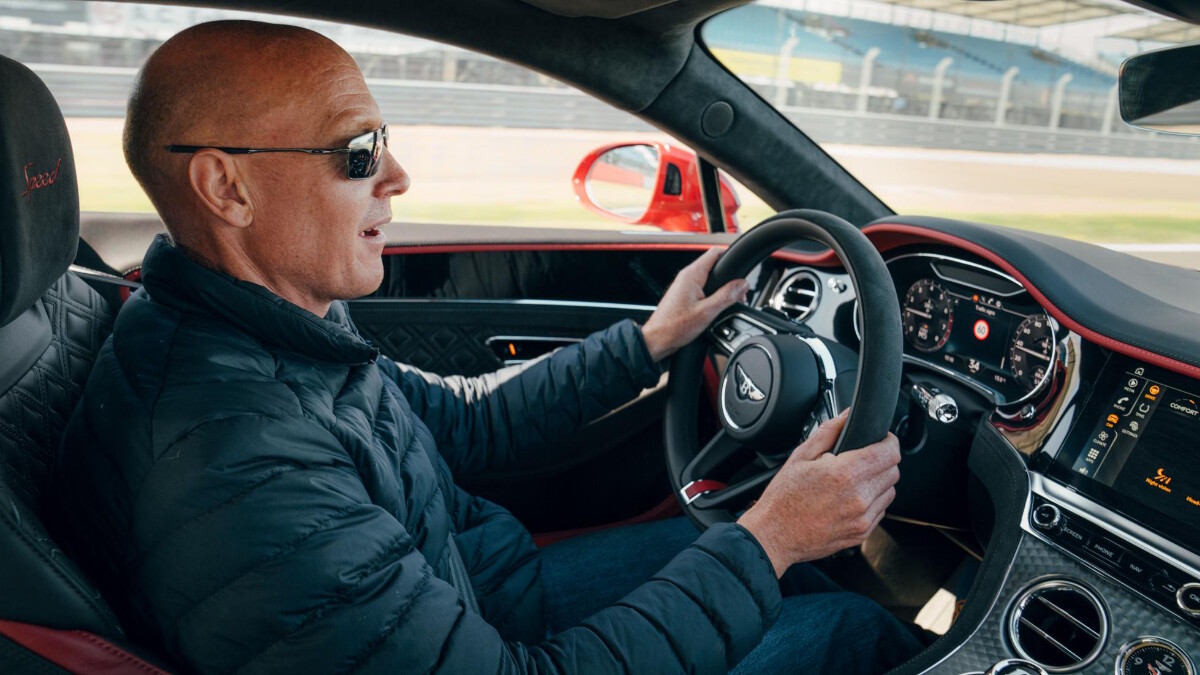 You sense it from the moment you ease back onto the throttle, which you can now do much earlier; you no longer understeer toward the curbs, but there's a gentle sense that the car is trying to arc the rear wheels wide so the nose can tighten its line. Sounds complicated, but it all happens very smoothly and evenly.
How's the steering?
You could argue that the rear axle is as good a communicator as the front now. The steering is a bit distant: There's still not much feel, it's still a Bentley when all's said and done, so you're coping with a huge amount of weight, and the last thing a Bentley driver wants is fidget and kickback through the steering. Communication is there, but from the more accurate, adjustable chassis, rather than the steering itself.
Tell me more about massive skids.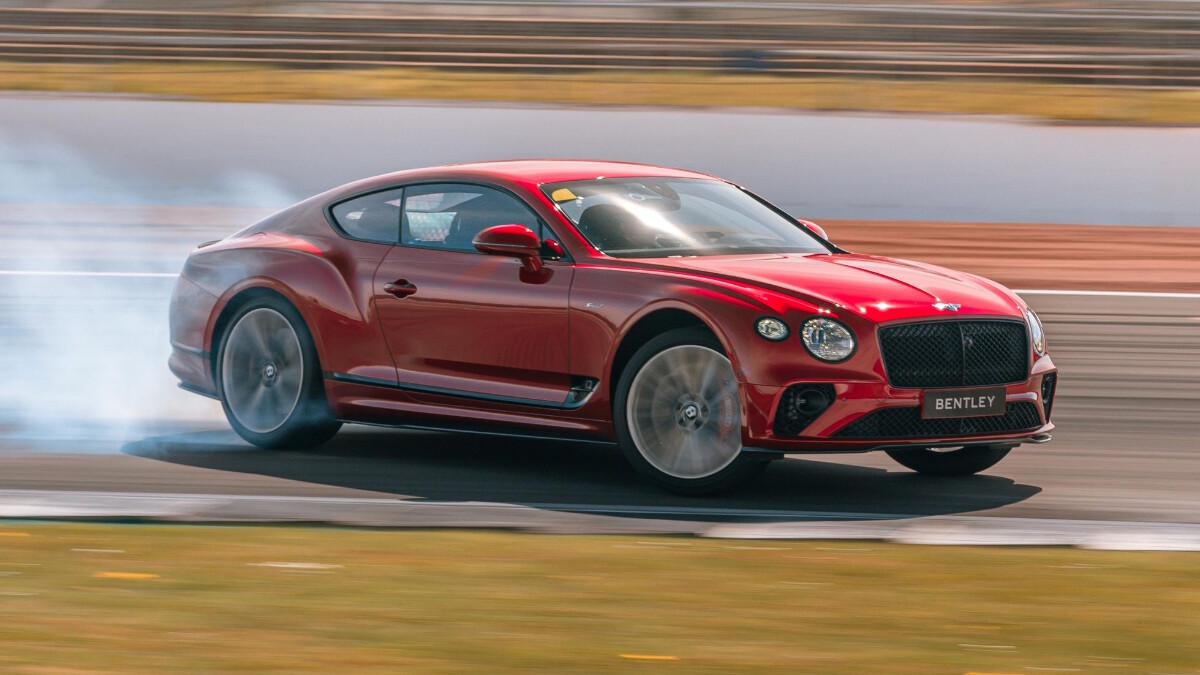 This Conti has been engineered to do them. Let's consider another car in the VW Group with a similar chassis and mechanical setup: the Audi RS6. It has 4WS, switchable sport modes, and stability control, plus an e-diff. It could, if Audi had wanted it to, misbehave in the same way as the Conti GT. But it doesn't.
So someone, somewhere along the line, decided that this Bentley should be able to do big skids. Well, they probably decided that an even more rear-biased torque split helped make it neutral, but overcoming the W12's mass up front really did require a good initial hit of torque to the back. These cars are ludicrously complicated to set up and develop. There are so many adjustable parameters within the 48V anti-roll, engine, gearbox, stability, 4WS, and e-diff that finding a sweet spot—let alone making the car behave naturally and predictably—must be next to impossible. But Bentley has managed it.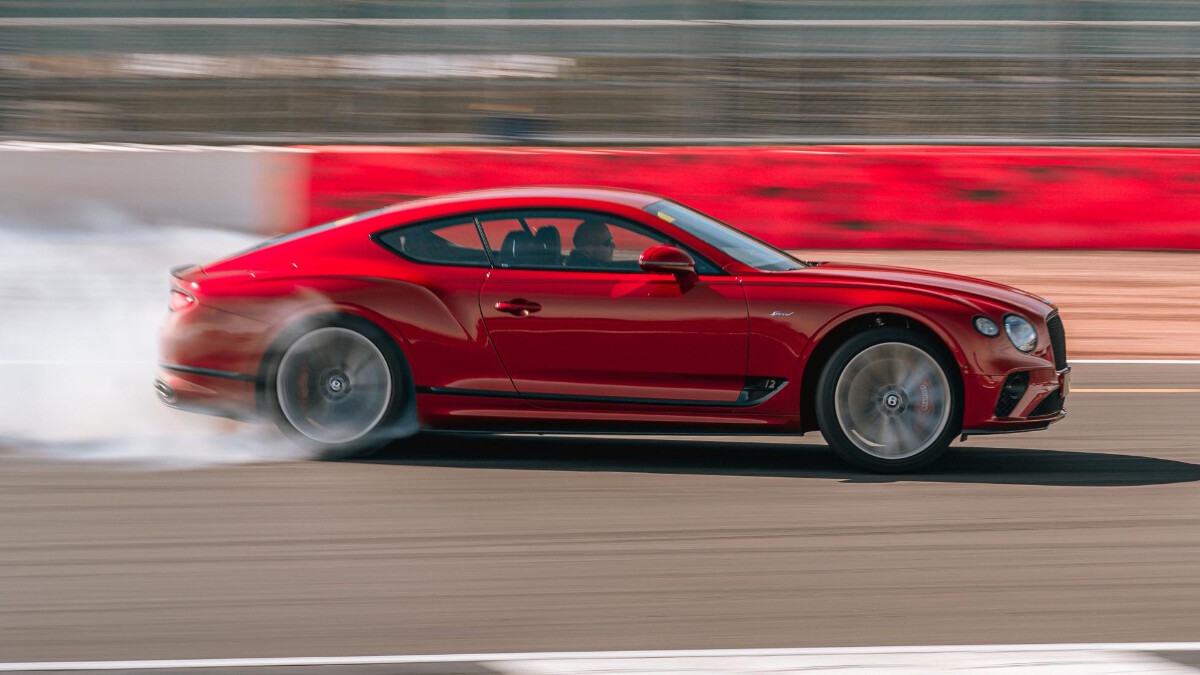 And yes, it skids almost as happily and ably as an E63 or an M5. The weight balance is even, so you can unbalance the car into the corner, the torque hits fast sending the rear out of line, it's easy to sustain (by the standards of these things—weight is a big stabilizing aid, giving you time to react), and it can all be gathered up smoothly when you're done. It's a hoot. Irrelevant, of course, but excellent. Big admiration for the engineers that made it happen.
Still a heavy car, though—how does it stop?
It's 2,273kg heavy, to be precise, which is 30kg up on a regular Conti GT. The 4WS and the e-diff don't come without a small penalty. Yet the Speed stops better than any other Bentley I've driven. Or perhaps I should say this Speed, since it's fitted with the optional carbon silica carbide brakes—440mm discs grabbed by 10 piston calipers. They're claimed to be the biggest fitted to any production car, but given that Porsche fits something very similar to the most potent Cayenne, it's safe to assume some level of parts-bin sharing here.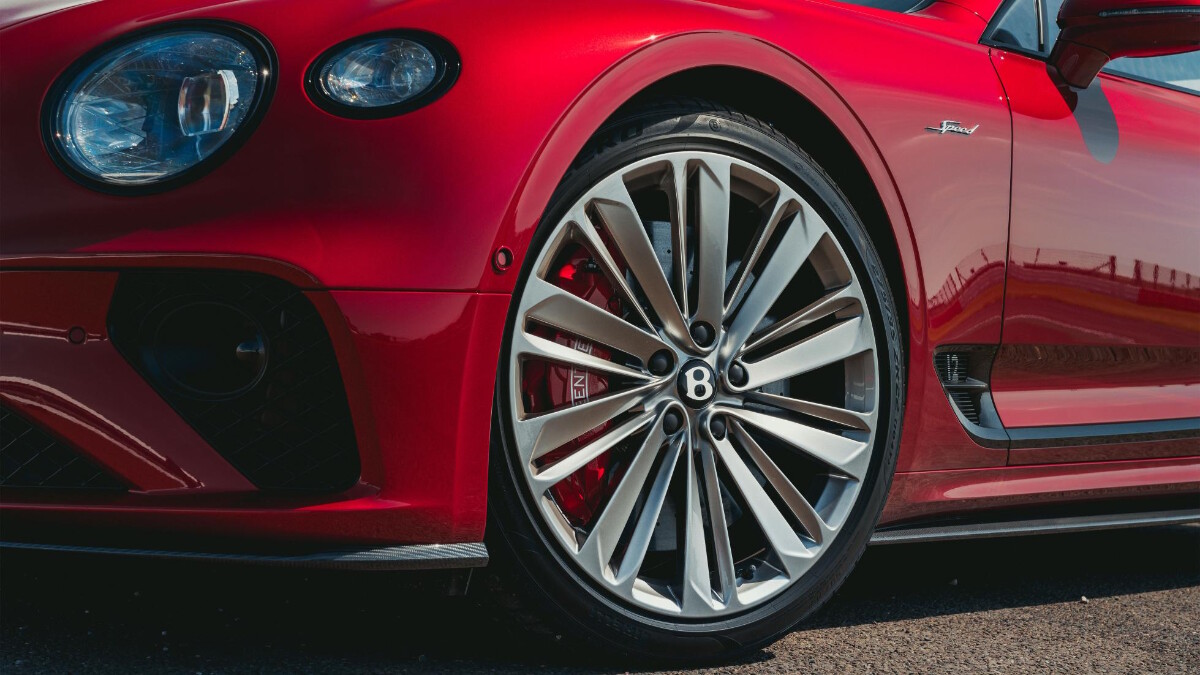 They still have their work cut out that's for sure, but they bite harder and also maintain composure and pressure after repeated stops. And they save 33kg from the unsprung weight.
Have you driven it on the road?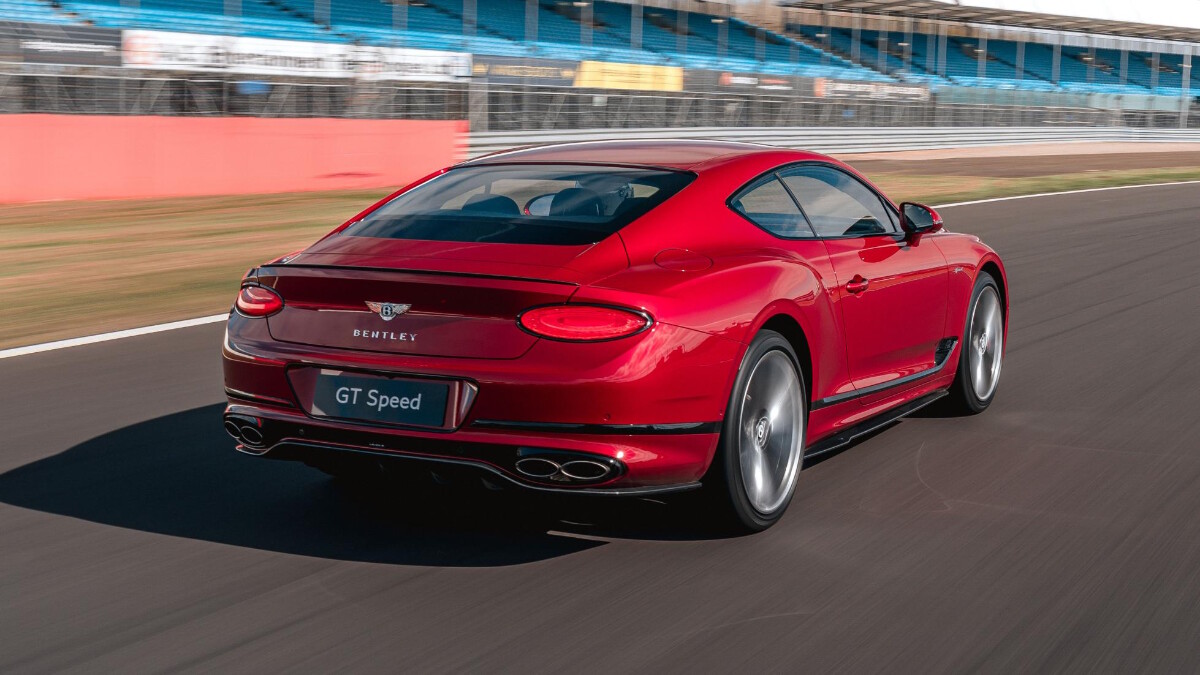 No. Due to the pandemic, there's a huge backlog of new cars waiting to get final WLTP type approval and relatively few test centers that can carry out the tests. So, the Speed isn't likely to be road-legal—or go on sale—until September. Prices have yet to be announced, but expect a £25,000 (P1.67 million) markup over the £160,000 (P10.7 million) standard car. Those brakes are likely to be the thick end of £10,000 (P666,360) as well.
How do you tell the Speed from a standard one?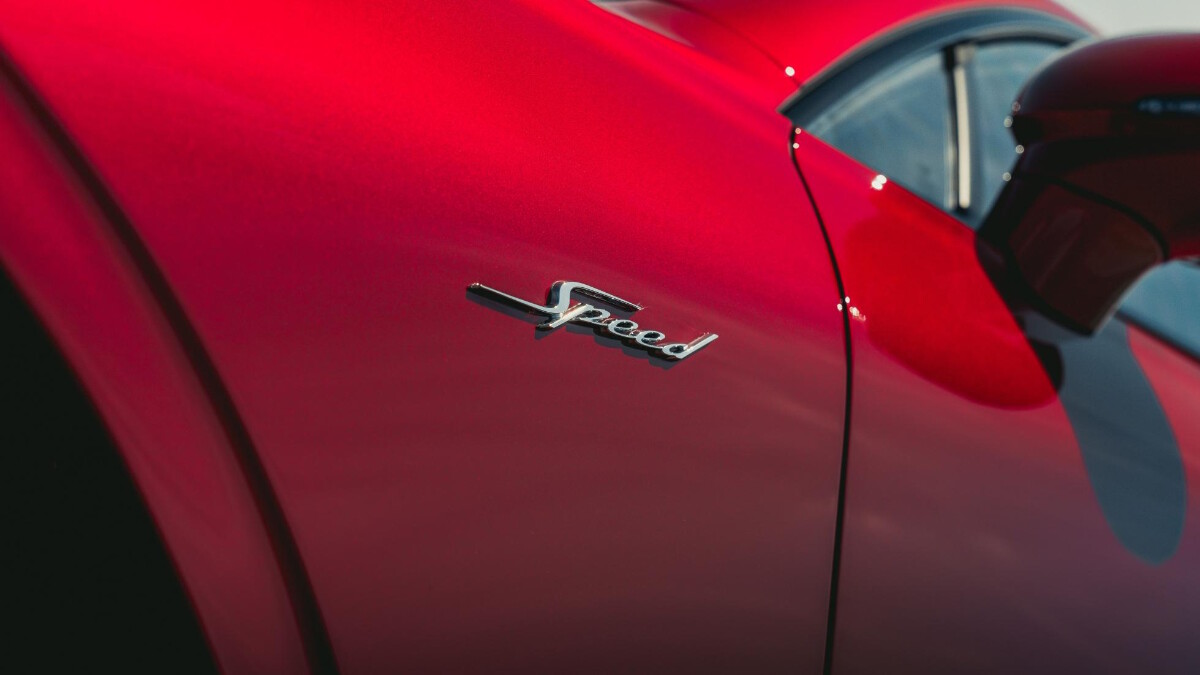 Badging. And the sills have been slightly reprofiled. There are darker tints to the front grilles and 22-inchers are standard fit. Inside, diamond quilting is standard, plus there's a new duotone color split for the leather and embroidered Speed badges in the headrests.
It's a blissful cabin—a reminder there's no grander tourer than this and, for all its newfound dynamism, this is still no track weapon. That's not what the Speed is about. This is for those press-on moments, where you want to push on a bit further than the 7/10ths the standard car is happy to. Overall, it's a more athletic Bentley. The surprise is how much more.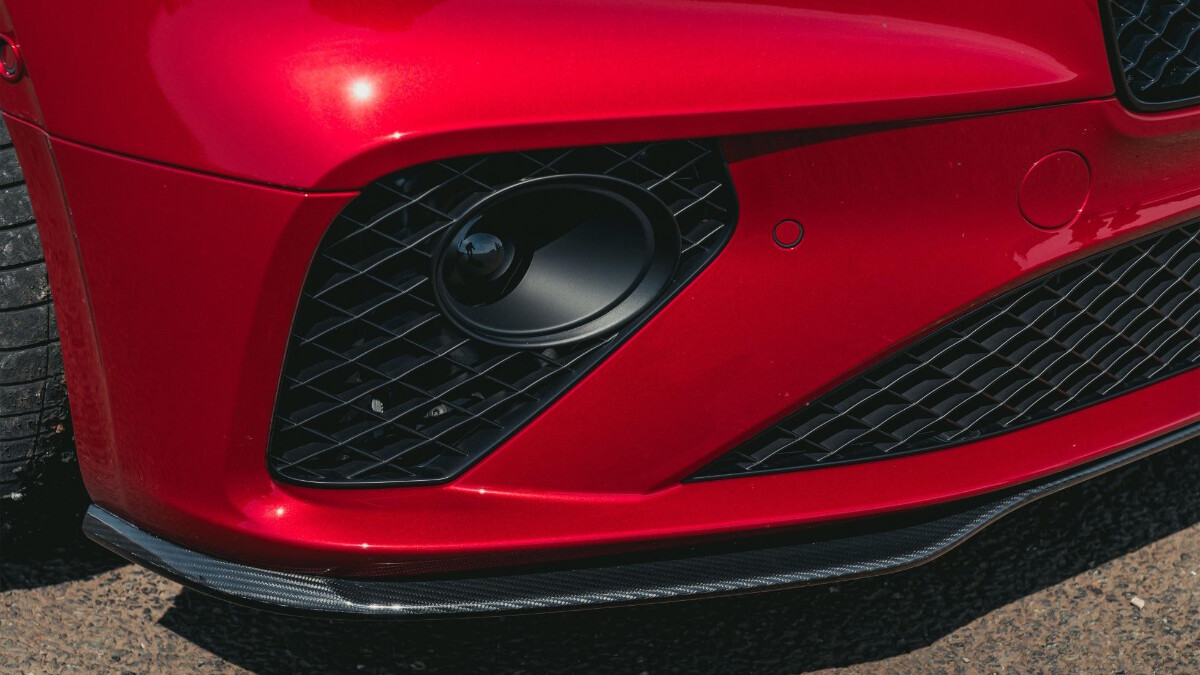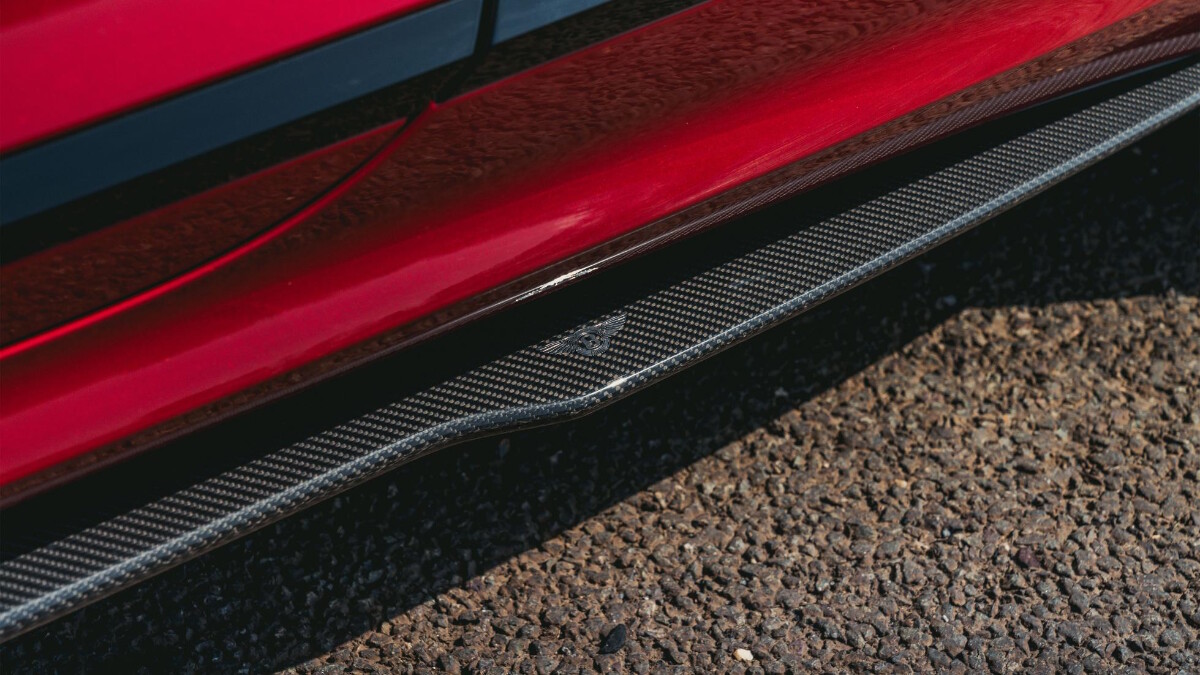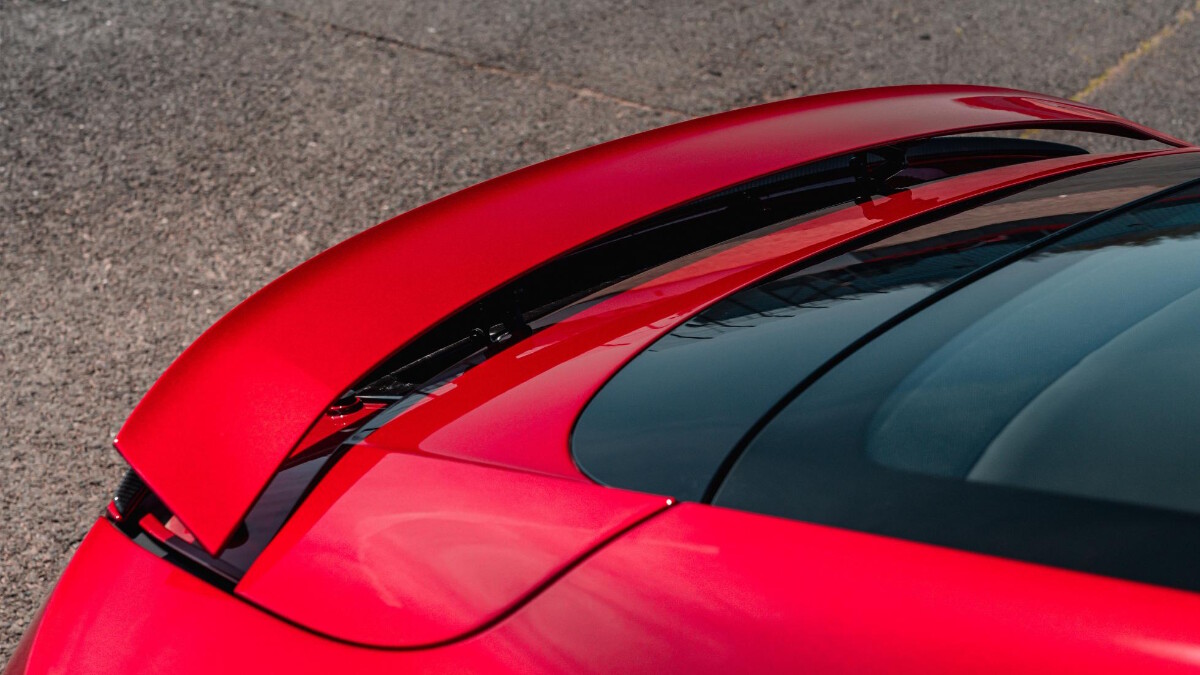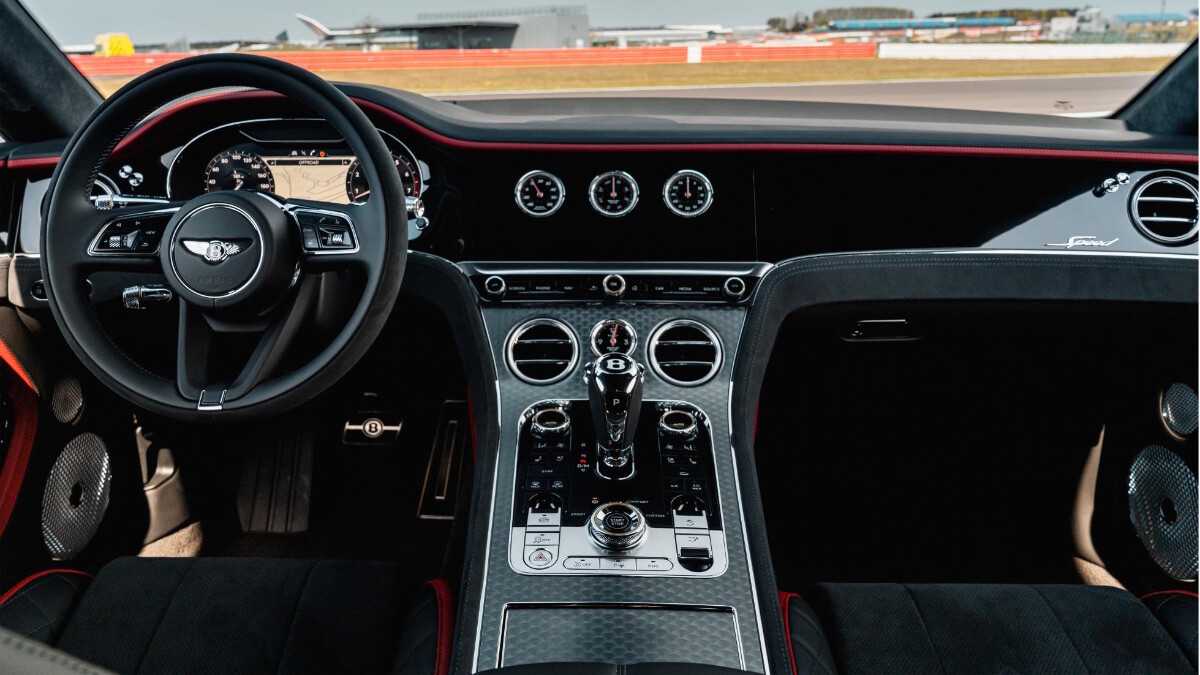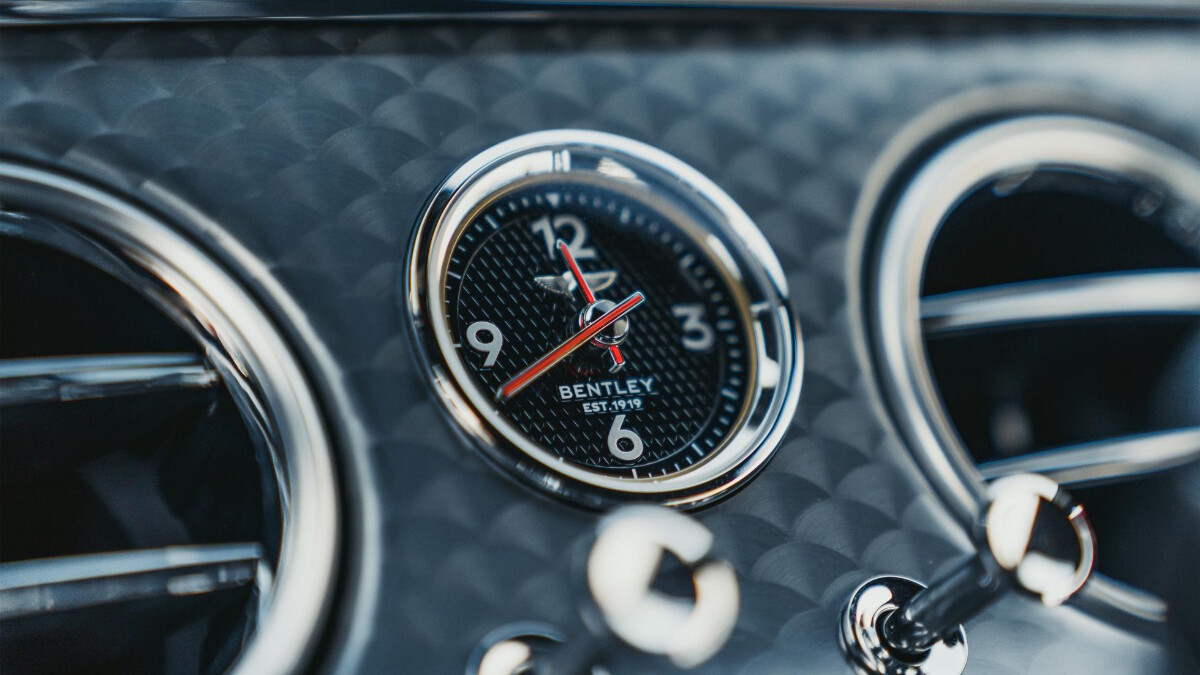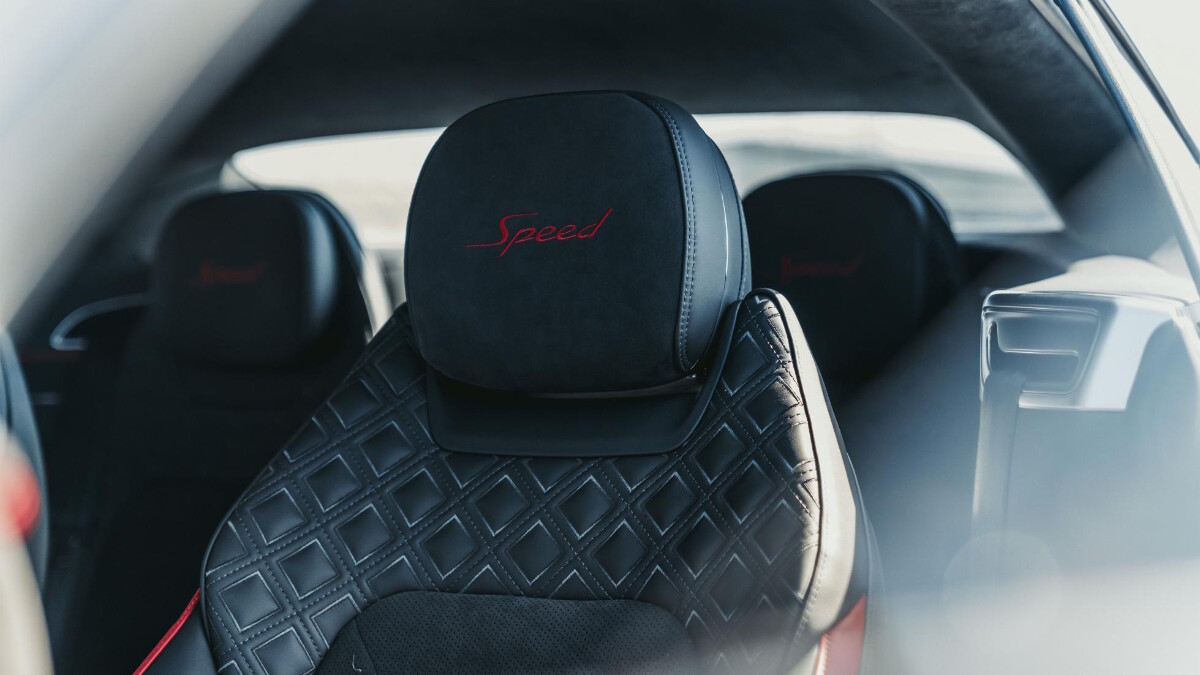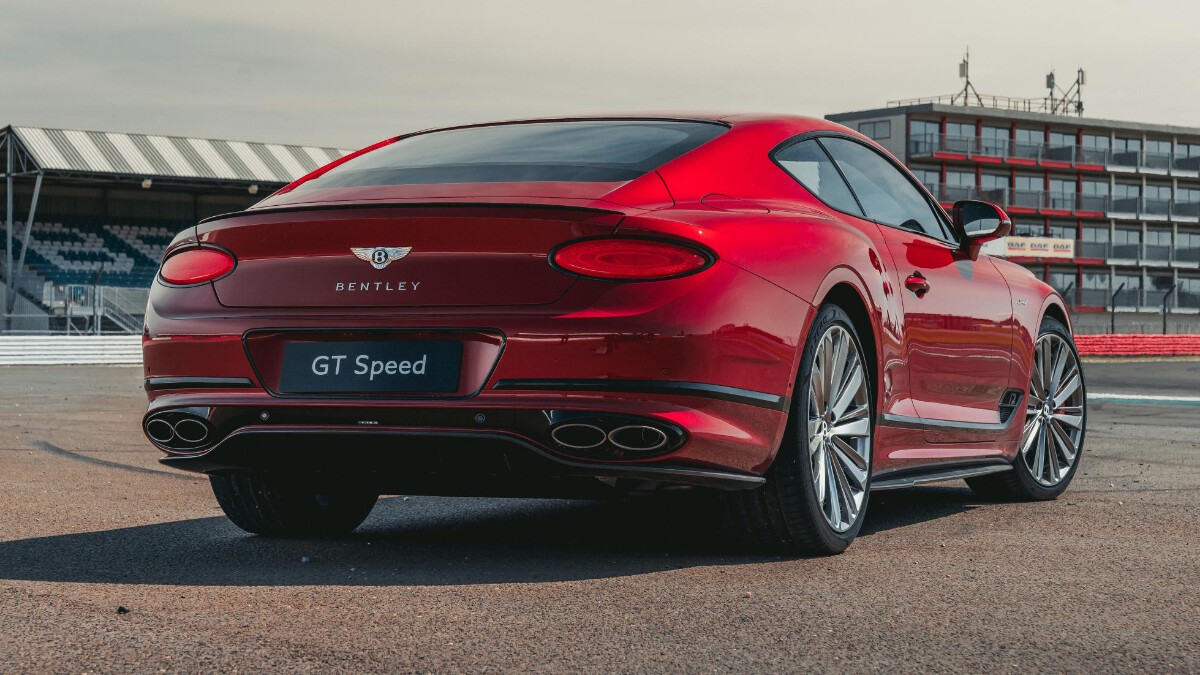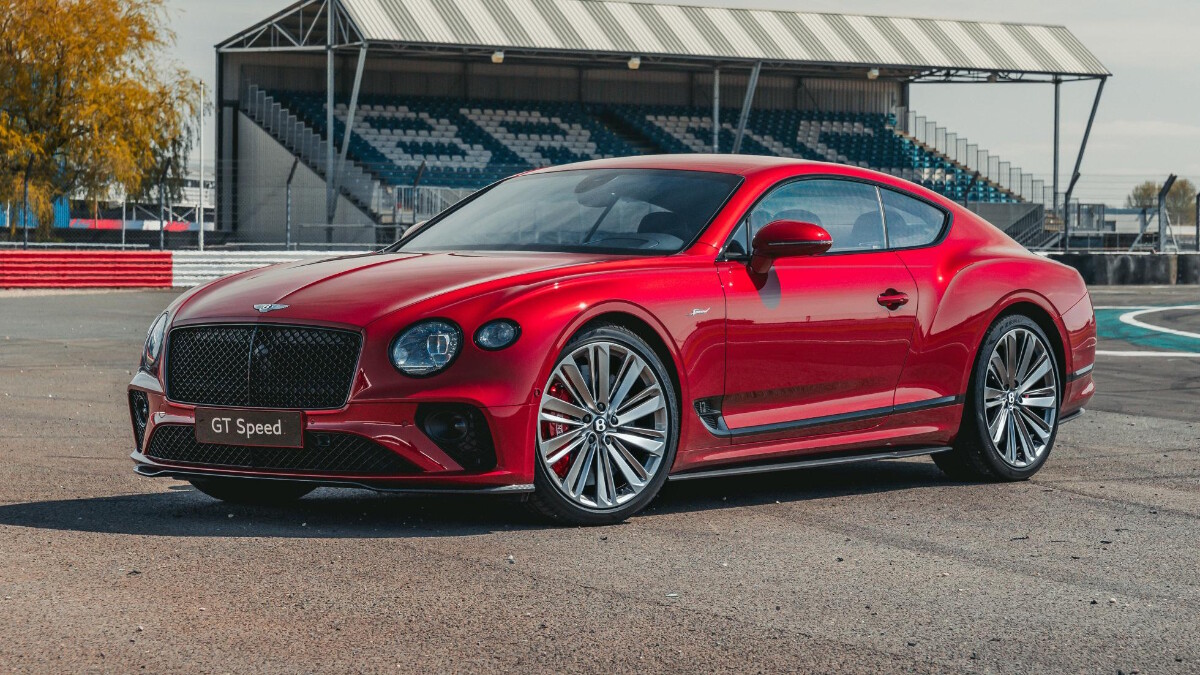 Top Gear Philippines is now on Quento! Click here to download the app and enjoy more articles and videos from Top Gear Philippines and your favorite websites.
NOTE: This article first appeared on TopGear.com. Minor edits have been made.