It's the new BMW M3, as if you couldn't tell. Still a twin-turbo straight six under the hood, still rear-wheel drive, still a simple four-door bodyshell—that much is carried over from its predecessor.
Then we get into what's new: an eight-speed automatic controversially replaces the seven-speed twin clutch; currently, a six-speed manual only comes with the non-Competition M3, which is available in select markets. In the previous M3's final year on sale, less than 1% of buyers went manual. You've only got yourselves to blame. Instead, the only choice is the high-spec M3 Competition, and from July, you'll be able to order it with four-wheel drive.
This is the sixth-generation M3, continuing a lineage that dates back to 1986. It started as a naturally aspirated four-cylinder, and apart from one foray into V8 power, it's used a straight-six ever since. Once again, it's launched at the same time as the two-door BMW M4 Competition (internally designated the G82, while this is the G80) and once again, hopes are high that this most iconic of sports sedans has got what it takes to reignite the class. The current RS4 has never been great, and rumors abound that the next C63 will halve its cylinder count and go hybrid. We're relying on BMW to prove it still cares.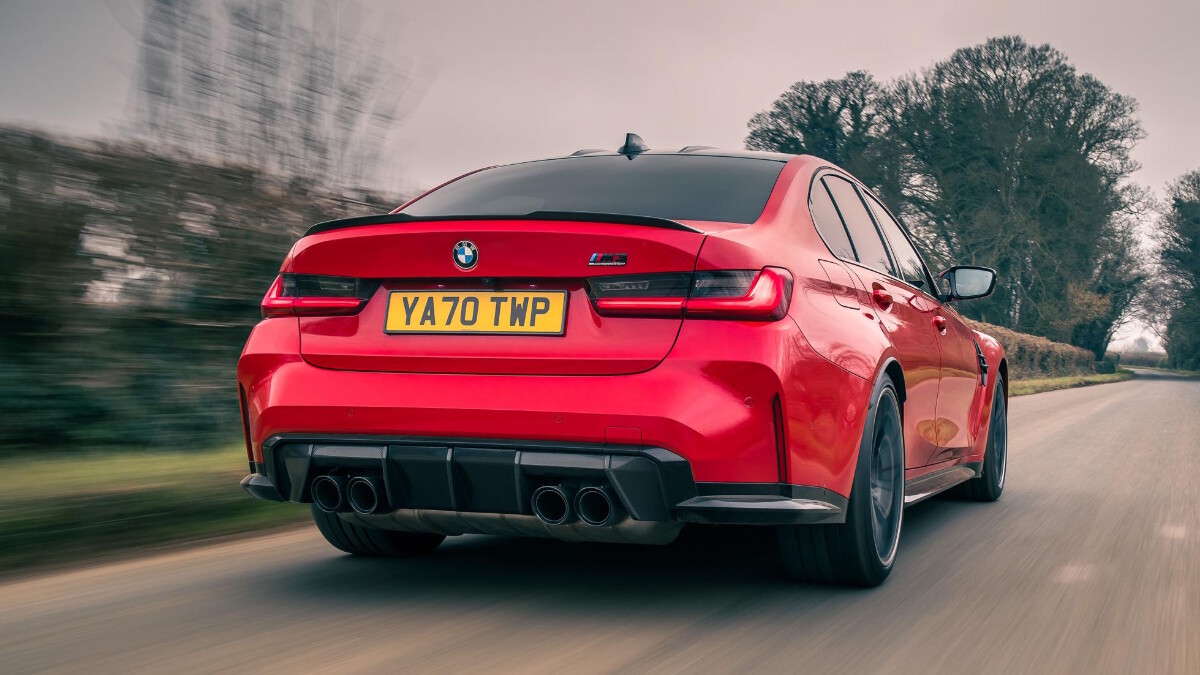 ADVERTISEMENT - CONTINUE READING BELOW ↓
The engine has come in for a massive amount of work. On paper, it looks like the 2,993cc unit has been largely carried over, and yes, the S58 is a development of the old B58, but check this out: The crank is taken directly from the M4 GT3 race car, the turbos are new and larger monoscroll blowers, and the cylinder head is 3D-printed, enabling it to cope with injection pressures of 350 bar. The result is an extra 60hp and 100Nm of torque, taking the standard M3 beyond 500hp for the first time, while developing a colossal 649Nm from 2,750-5,500rpm.
The trouble is it's got more weight to push around. On paper, the 1,730kg newcomer weighs over 150kg more than its F80 predecessor, giving it only a slight power-to-weight advantage and a claimed 0-100kph time only 0.1sec faster. Higher spec is to blame, apparently, the firm claiming like-for-like weight is only up about 60kg. The new M3 is certainly well-equipped. In addition to the usual suite of driver safety aids, there's also M Drive Professional, which includes a lap timer, driving analysis coach, a data recorder, and—I kid you not—an M Drift Analyzer to rate your skids. It's a tough marker. A huge drift through Quarry corner at Castle Combe—160 yards at 24 degrees of oversteer, according to the car—was rated four stars.
LED lights are standard, there's a 12.3-inch dash display and another 10.25-inch center screen for the infotainment, three-zone climate control, a 16-speaker Harman Kardon hi-fi system, gesture control—all before you get to the option packs, such as M Pro, which brings carbon-ceramic brakes and a raising of the speed limiter from 250kph to 290kph.
ADVERTISEMENT - CONTINUE READING BELOW ↓
Recommended Videos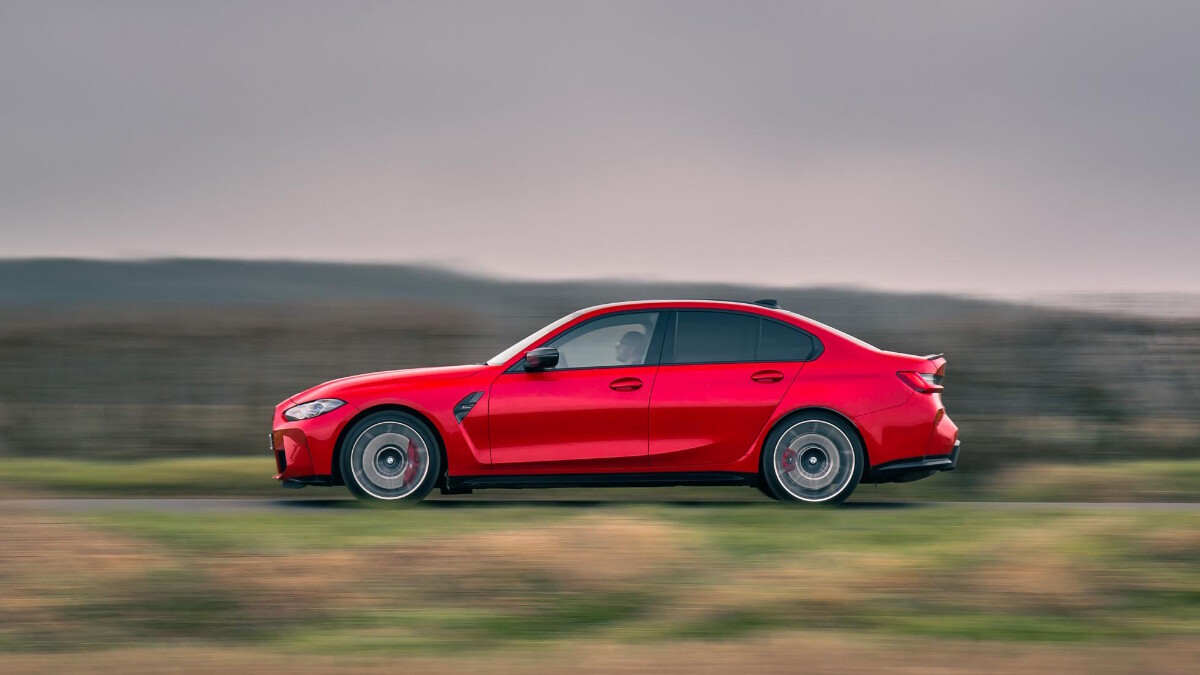 There's a lot of carbon included, from the roof (incorporating twin ridges) to the steering wheel, the console, and the gearshift paddles. Ah, yes...the gearbox. It's a ZF with claimed 150ms shift times. If you want to save weight with more carbon, the brakes are 15kg lighter all round despite being bigger (vast 400mm-diameter front discs, against a still-massive 380mm), and there are optional front carbon seats saving a total of 9.6kg. The wheels are 19-inch units at the front and 20-inchers at the back, clad in Michelin Pilot Sport 4S tires (275-width at the front, 285-width out back).
Underneath, the body has been comprehensively strengthened over the standard 3-Series with extra bracing and new shear panels to help transmit loads. The engine sits noticeably further back in the chassis, although the F80's attractive carbon brace has been replaced with some cheap looking steel components.
ADVERTISEMENT - CONTINUE READING BELOW ↓
Not great when you consider the £74,755 (P5.04 million) that BMW is now charging for the M3. For that, you get more metal—it's 120mm longer and 20mm wider than before—with a lot more choice of color and trim. None of which completely hides the grille. Which, if we're being honest, is less of an issue in real life. Especially when you don't have to look at it. But nor are we convinced that the new car has the same stance and attitude as its predecessor. Let's hope it makes up for that by being dazzling to drive.
On the road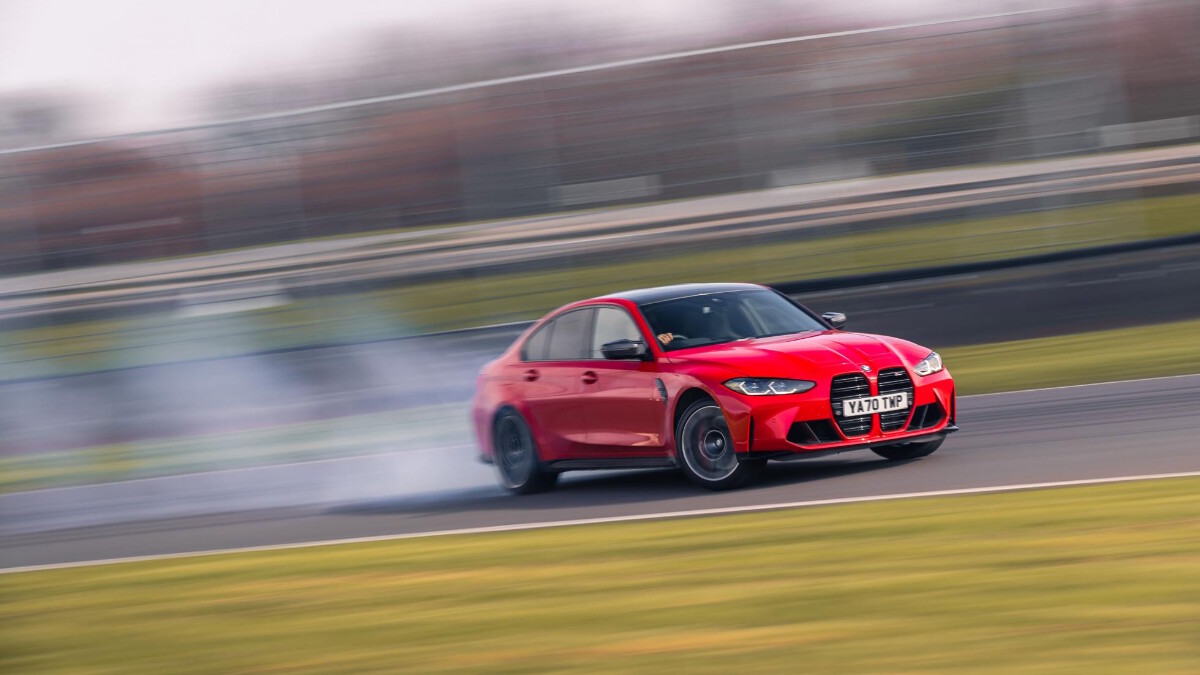 It's the steering that strikes you first. You can't believe how accurate it is. It's electric, so there's little feedback, and yet within a few yards you know exactly what it's up to, exactly what inputs are needed, can place the car with utter precision. And as you go faster, you sense exactly where the limits are and have confidence to approach them. It's uncanny±—one of the very best steering systems available on any car today.
Of course, steering doesn't operate in isolation. To get that behavior, you need precise damping, suspension setup, calibration, and all the rest. This is BMW's happy place. All of this, at both ends, is masterfully done. Unless you're on a circuit, the front end appears not to understand there's such a thing as understeer, so whatever you do with the steering, you get this deeply satisfying pinpoint response.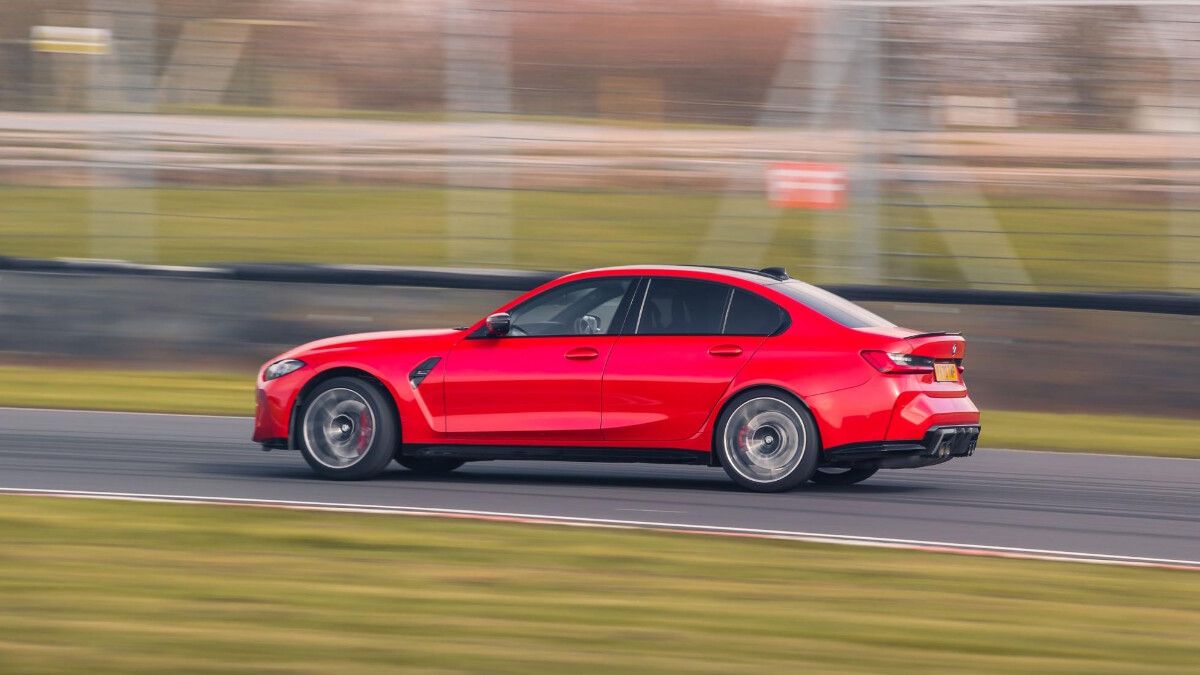 Through corners, the suspension becomes the communicator, letting you know how hard it's working, allowing you to play with the balance and then, as you come out the other side, it's the electronically controlled differential that supplies the magic. The rear end is as accurate and placeable as the front. There seems as direct a link between right foot and rear axle as between hands and front axle. Engine response and torque are sensational, and again, there seems to be this rigid communication link to your backside. Now, the M3 does like to 'engage' its driver. Which is another way of saying 'unnerve.' The rear end, even with stability control on, likes to at least pretend it's going to oversteer, to play at being mobile. There's a lot of torque heading that way, and on a grimy, bumpy road, the differential and the suspension are busy keeping a lid on everything.
ADVERTISEMENT - CONTINUE READING BELOW ↓
It's like a boiling kettle: There's a lot of energy contained within. With the old car, a bit of that would sometimes escape, and you'd scald yourself as a spike of power overcame traction. It could be a proper handful. Now, BMW has gotten the whole thing under masterful control.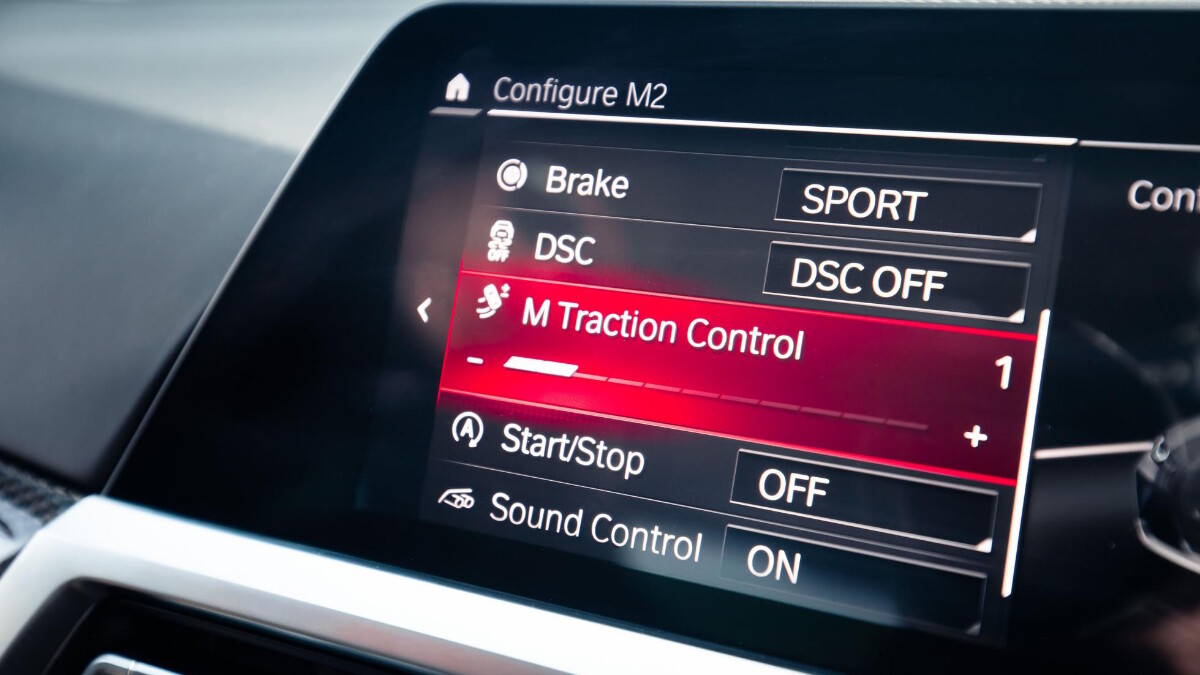 On a smooth track? You're going to be staggered by the traction, rather than the immediate skids. The M3s composure under pressure is astonishing. It's body control is rock-solid (despite the weight involved), and the feel you have for what the car is doing is superb. The standard brakes are really strong and don't seem to fade, and for the first time, you can choose between Comfort and Sport modes for them—Sport firming up the pedal feel and reducing travel.
Likewise, you can select various parameters for engine, gearbox, and steering, and gather your preferred settings together into the M1 and M2 buttons on the steering wheel. Turn the stability control off and you enter a new realm: 10-stage variable traction control and the Drift Analyzer. It's a gimmick, and bound to claim a few 'watch this...' victims. Interested in it, anyway? The M3 has a quick steering rack and can be a bit edgy at skidding about until you've got it settled at what we'll call a 'significant broadside angle.'
Perhaps better to just concern yourself with how ruthlessly effective the M3 is at getting around a circuit or down a tricky road. It's worth pointing out that there are compromises for this. The low-speed ride is firm, even in Comfort, although it's better to say the dampers just aren't interested in helping out until there's a proper bit of pressure in them. On coarse surfaces, the suspension transmits a fair bit of noise and harshness back in to the cabin. But not enough to spoil the car's breadth of capability. It's an easy and smooth car to drive, docile and viceless with little engine noise and smooth gear changes. It'll return 12.8km/L on a long haul, 110kph pulling roughly 1,800rpm in top.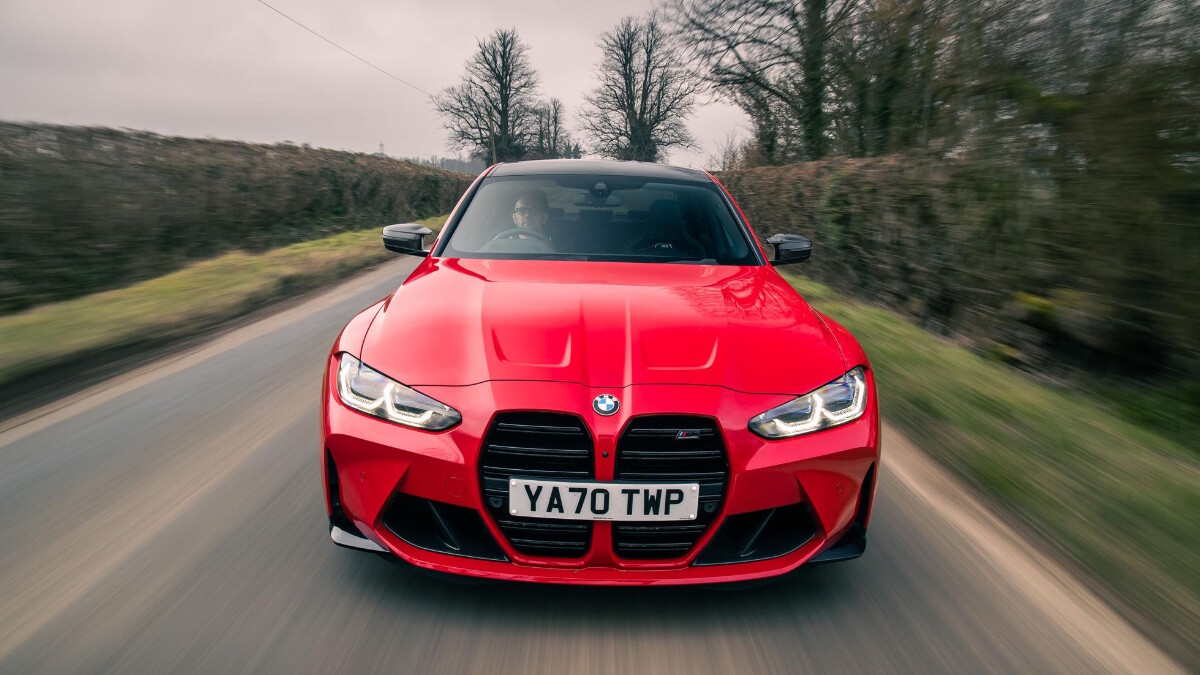 ADVERTISEMENT - CONTINUE READING BELOW ↓
Ah, the gearbox. In fact, the whole powertrain. The M3 is massively fast, and makes a perfectly decent noise. But the powertrain is the weaker link. You get massive torque from the word go and a great free-revving nature that means the M3 fires itself through each of the (commendably closely spaced) intermediate ratios pulling hard all the way to the 7,200rpm cutout, but this is not an engine that builds to a crescendo or holds something back for high revs. Earns points for its lag-free immediacy and crisp response, especially once over 3,500rpm, but this is one of those cars that's always, always traveling far faster than you think. And is perfectly happy and capable of doing so. Whether that's a good thing or not is up to you to decide. 8
But each upshift stems the flow of power. It seems weird that a punctuation as brief as 150ms—0.15sec—can make such a difference, but it does. The snarl and snap of acceleration is fatally interrupted. You notice it, and you care. The auto is too smooth in its mannerisms, too apologetic in its behavior to suit the M3. The old car's dual-clutch was no paragon of smoothness, lurching through each upshift, but at least you felt connected to it. By auto standards, it's a terrific and well-integrated gearbox, and I suspect 95% of buyers will be fine with it and love the crisp paddle action. But it's not the right solution for an M3.
But overall, what a stunning thing to drive—super-accurate, remarkable composure under pressure. It makes mincemeat of difficult roads, and although the limits are ridiculously high, the precision of the controls, the steering, and the chassis means it's fun at any speed. We suspected it would be handful and you'd need four-wheel drive for it to make sense. Now, the case for 4WD is a lot less clear.
On the inside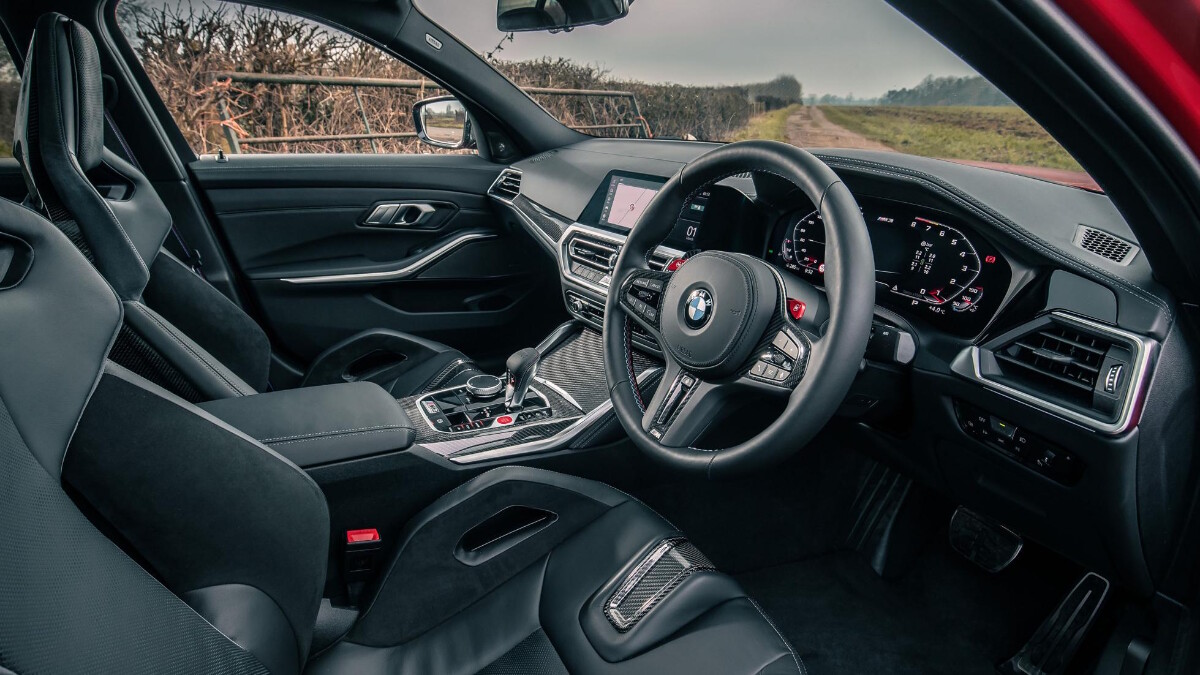 Getting in, the first thing you're aware of are the seats—assuming you've optioned the lightweight carbon numbers. And why wouldn't you? They're superbly shaped and supportive. Two things to note, however: The side bolsters dig in when you're clambering in and out, and for that vanishingly small minority out there that likes to left-foot-brake, the weird carbon lump between your legs doesn't half get in the way.
ADVERTISEMENT - CONTINUE READING BELOW ↓
The wheel is thick-rimmed, but the driving position is spot-on and the controls all operate exactly as you want. The complication comes with the modes and the instrument cluster. A button on the center console allows you to cycle between Road, Sport, and Track dash displays, none brilliantly logical to view, with the rev counter playing a secondary role. Changing individual settings is then done through the center screen, rather than via individual buttons on the center console. The exception being the gear-change ferocity (done on the gearshift itself) and the exhaust noise.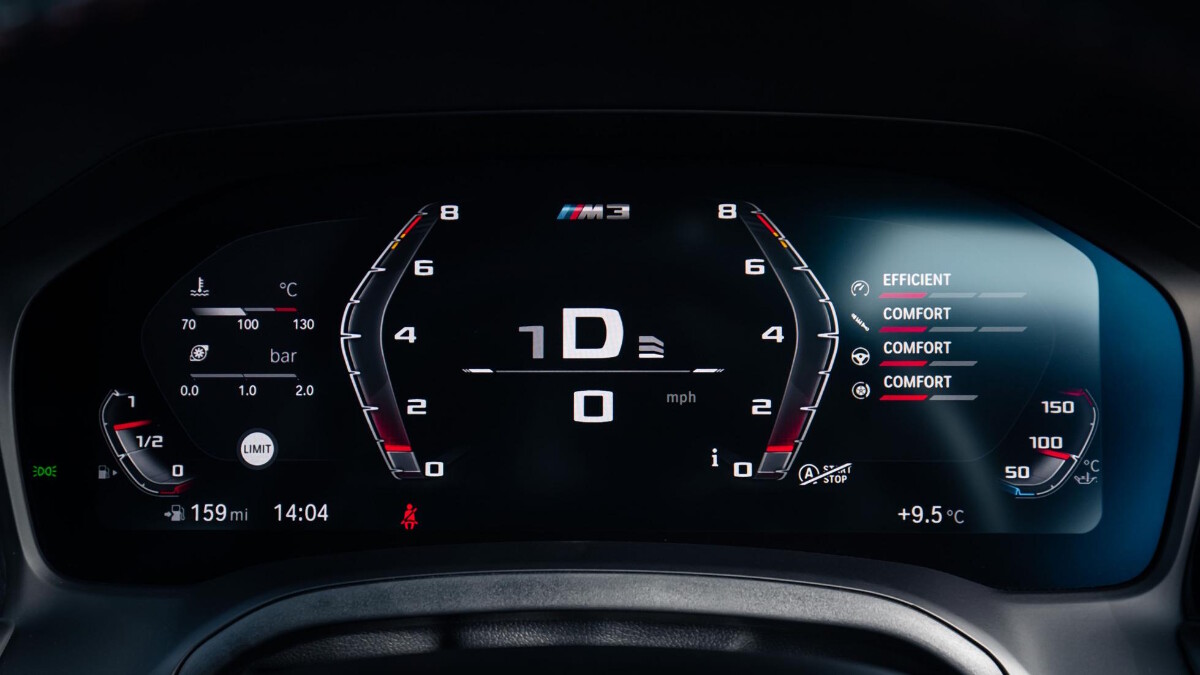 It's certainly less complex to operate than, say, a Mercedes-AMG A45, but it's not as straightforward as we're used to from BMW. You'll be relying on those M1 and M2 shortcut buttons. But the options, the M menus, apps, and settings, do give you something to play with, which certainly sets this new M3 apart from simpler cars. And there's no faulting the build and material quality of the M3. BMW has clearly worked hard to try to justify the price increase.
Most of the 120mm length gain benefit the rear-seat passengers, who now have appreciably more legroom (and the option, if carbon seats have been fitted, of poking the driver directly in the kidneys). The 480-liter trunk is generous as well.
Final thoughts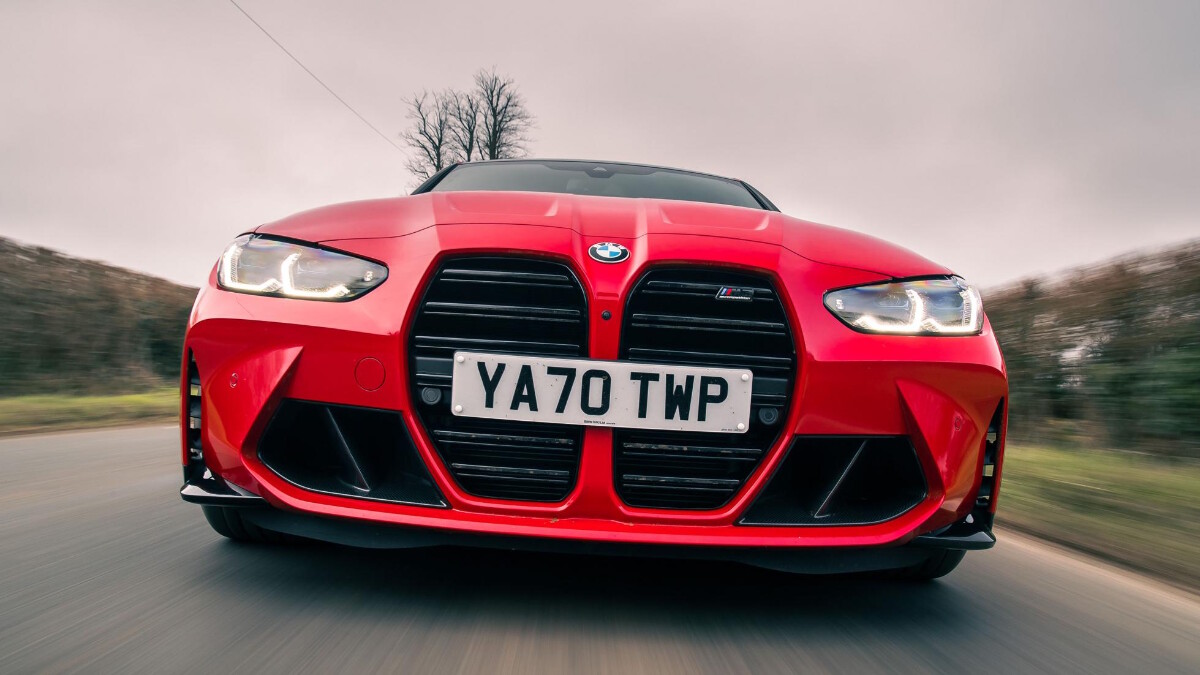 This one's a belter. No other sports or super-sedan is as capable, grippy, tied-down, responsive, or communicative on a difficult road. Yes, it's heavier than before. No, it's not an issue. At all. In its ability to deliver speed and composure, it's a huge step up from its predecessor, and has perhaps the best chassis of any contemporary M3 since the E46 two decades ago.
If there's a downside, it's that the engine now plays second fiddle to the chassis. In the past, engines have been at the core of the M3's appeal, but this latest one, although fearsomely potent, is less exciting to actually use—not least because it delivers torque with such ruthless efficiency, you always need to have one eye on the speedo. The main part of the blame can probably be laid at the doors of the perfectly competent but otherwise unremarkable automatic gearbox. It would only have limited appeal, but we reckon the standard 473hp M3's manual gearbox would help to bring the powertrain to life.
ADVERTISEMENT - CONTINUE READING BELOW ↓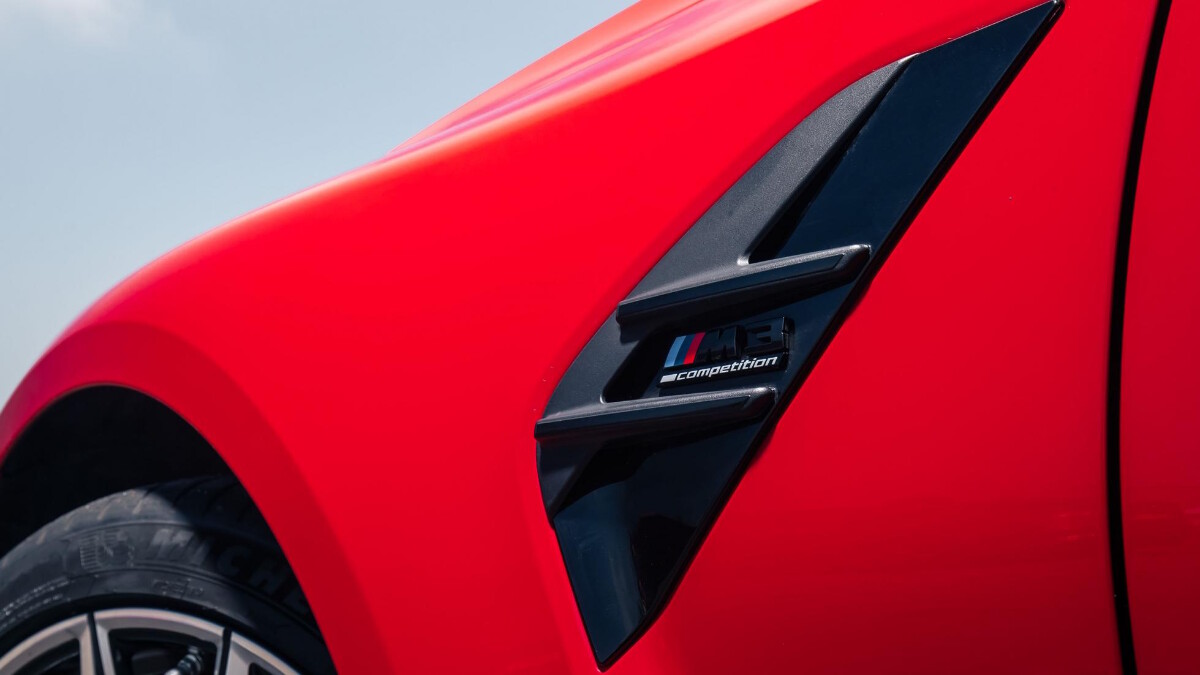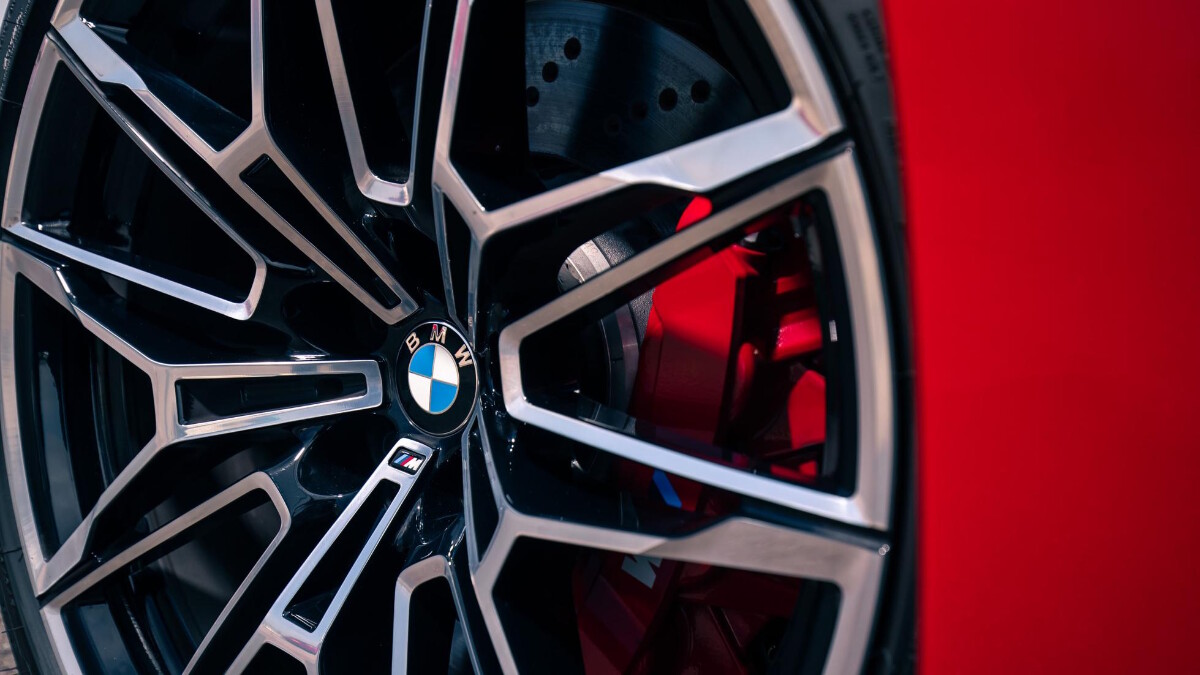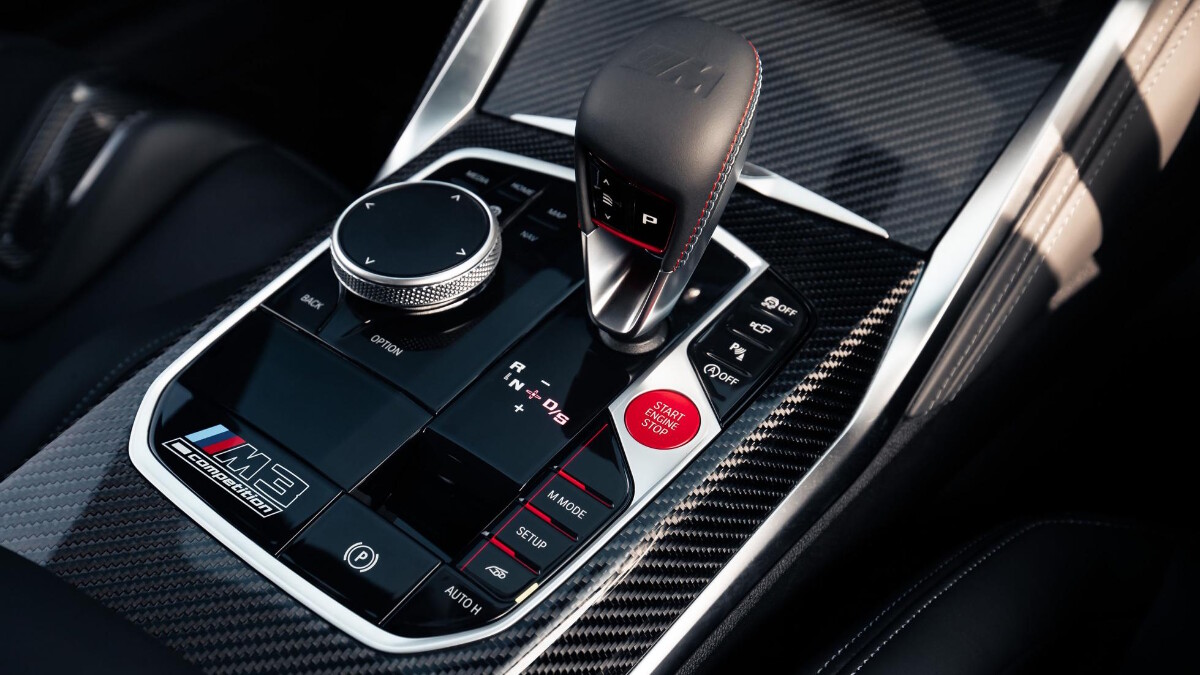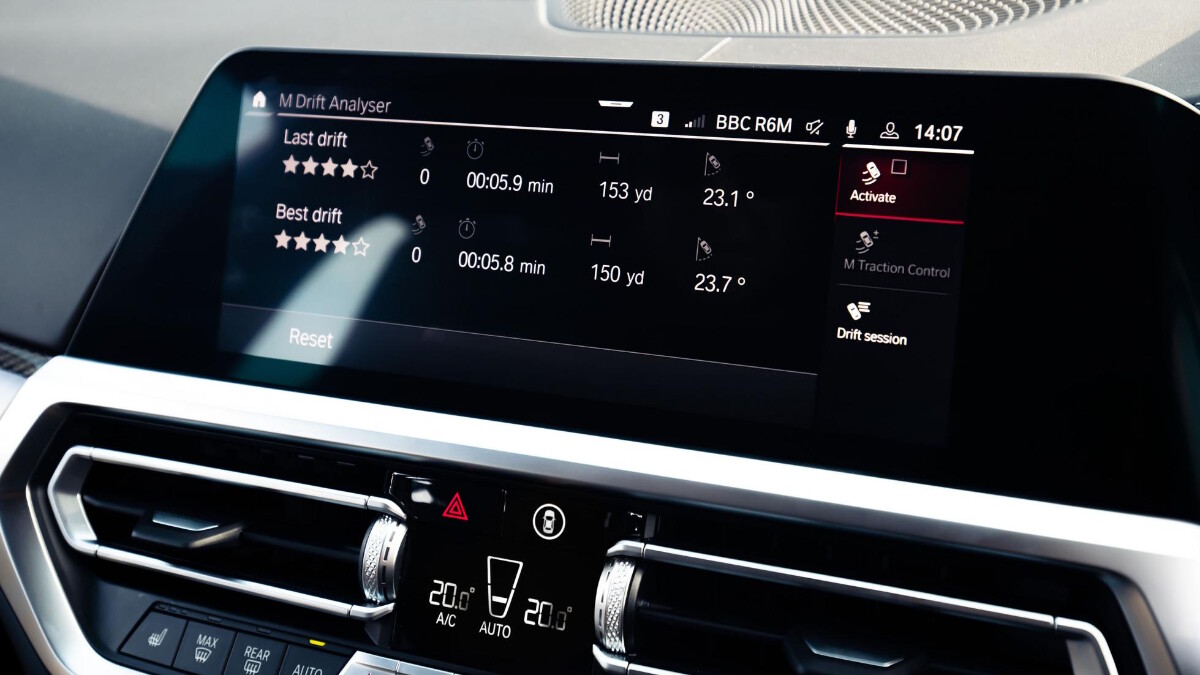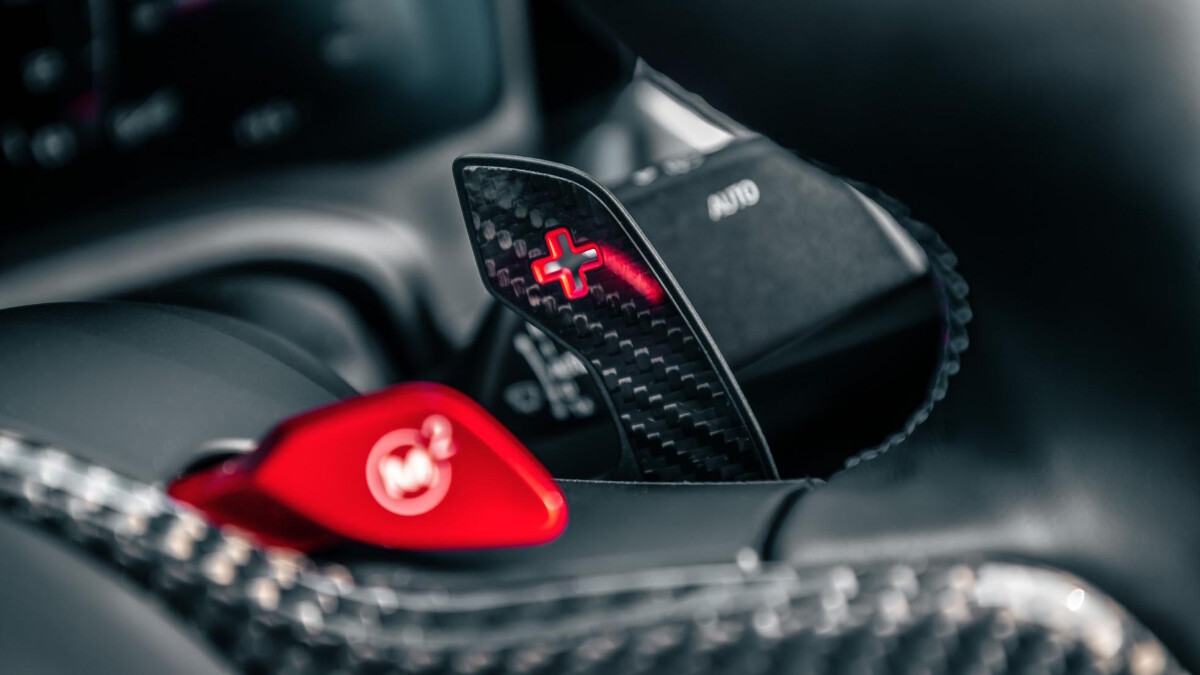 ADVERTISEMENT - CONTINUE READING BELOW ↓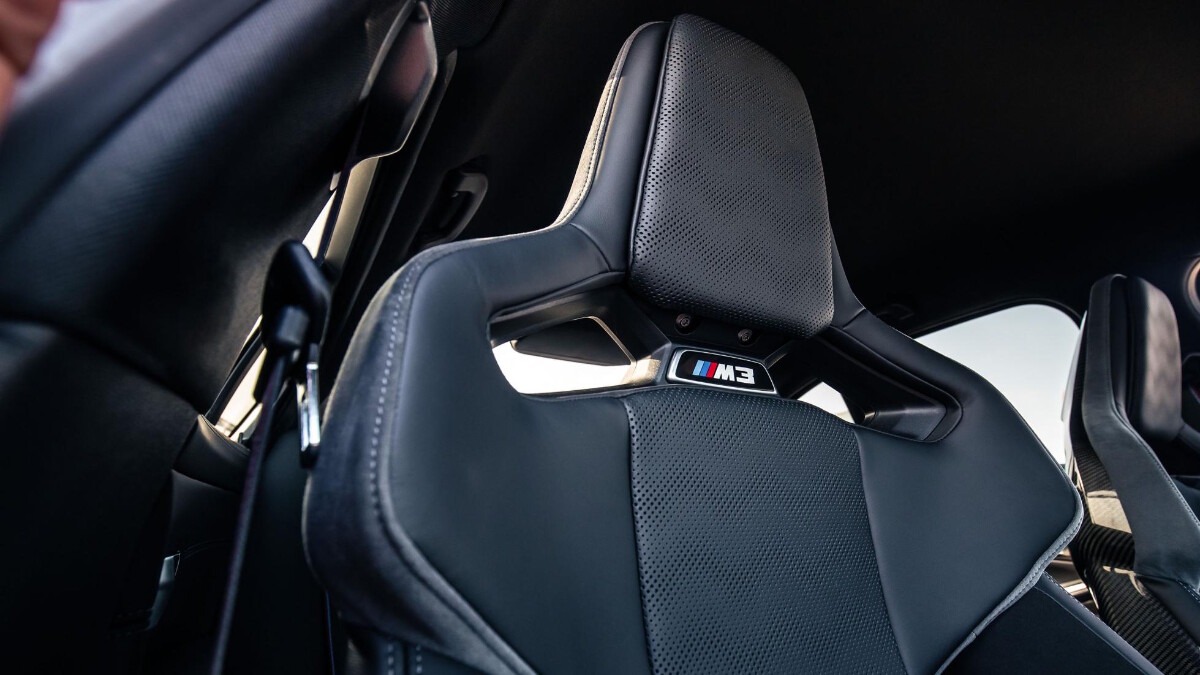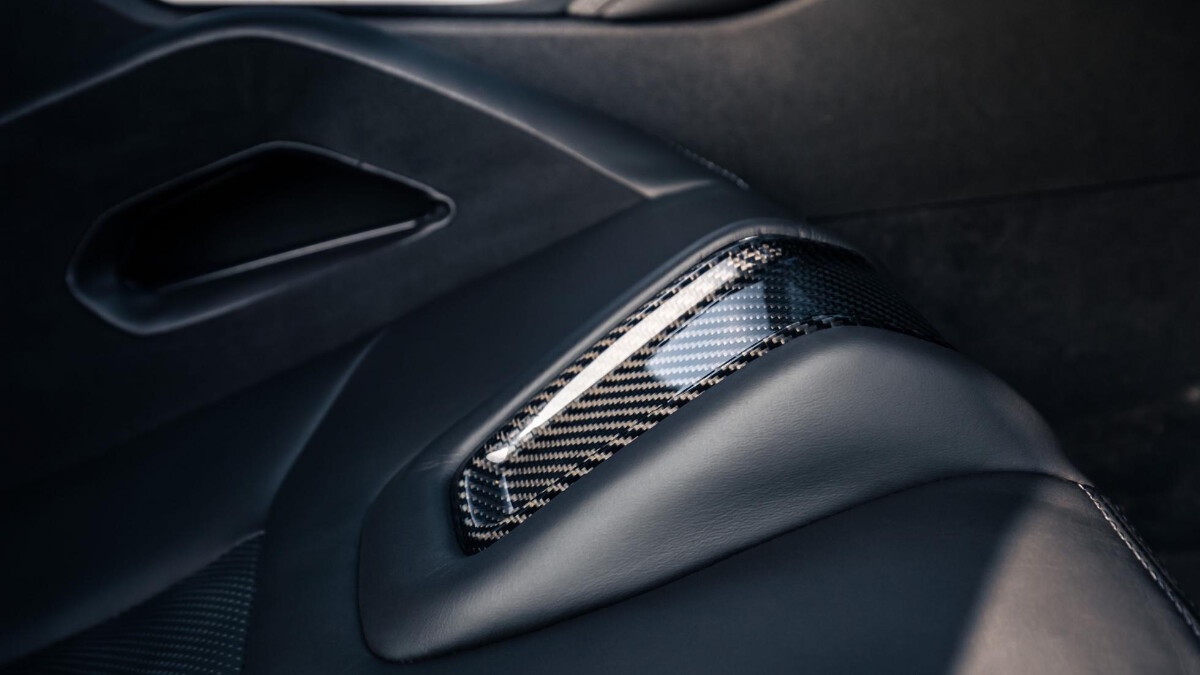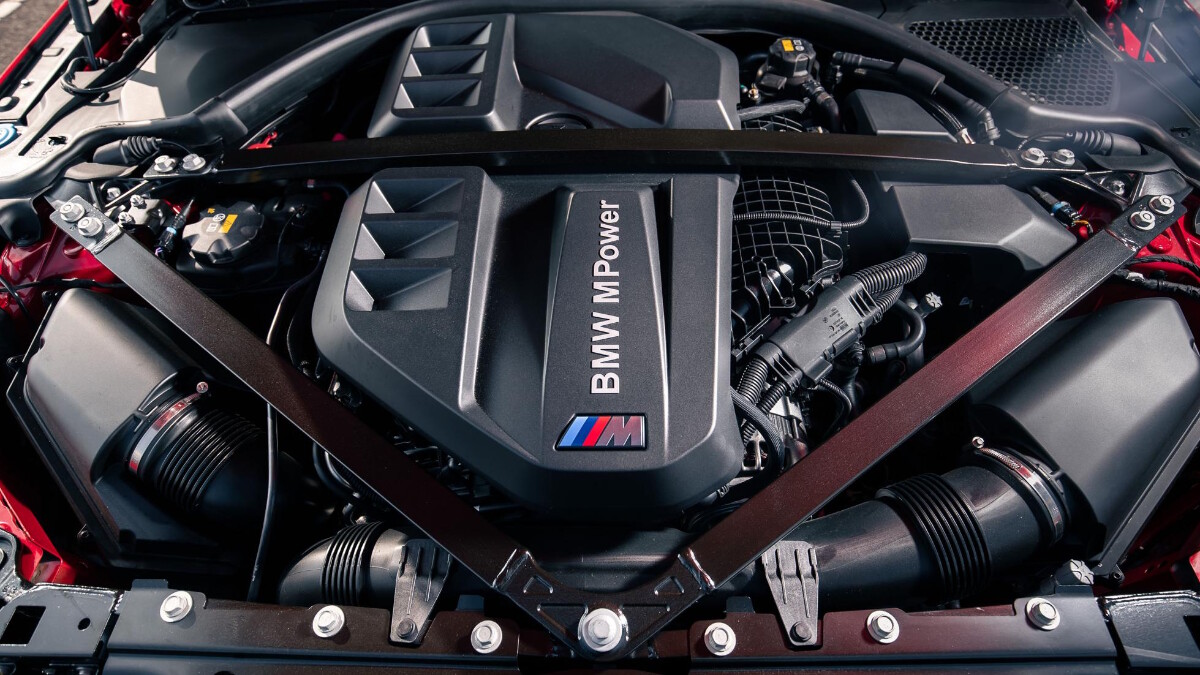 NOTE: This article first appeared on TopGear.com. Minor edits have been made.