Here we have another contender to the very popular and constantly growing subcompact crossover market. The CS35 Plus is Changan's answer to the varied offerings being peddled by the Koreans and other Chinese brands. But straight off, let's address the question that's on everyone's minds: Is this China-built car any good? That's what we're here to find out.
But first, let me ask you a slightly different question: Is this Chinese car—with 103,657km on the odometer—any good? Yep, you read that right. I'm driving a 2021 model CS35 Plus with close to 104,000km on it. If you average driving anywhere around 10,000km annually, then you're looking at a 10-year old Chinese car.
Kriska Mae Ramos from Changan Motor Philippines, Inc. (CMPI) detailed to me how, from May to July 2020, this particular test unit was driven all over (including sales caravans to Visayas and Mindanao) to rack up as much as 100,000km in that short time span. And when it wasn't on the road, they kept the engine idling 24/7. Why? All to simulate the kind of wear and tear it'd be subjected to in our country, and of course to prove a point.
Continue reading below ↓
Recommended Videos
Granted you could take away tens of thousands of kilometers if you feel that it was all just highway driving, but that would still leave you with at least 40,000-50,000km on the odometer. That's still a good five years under its belt before being subjected to the kind of scrutiny we're here to do.
So, what's a Chinese-built car feel and drive like after five years? Let's take a look.
Styling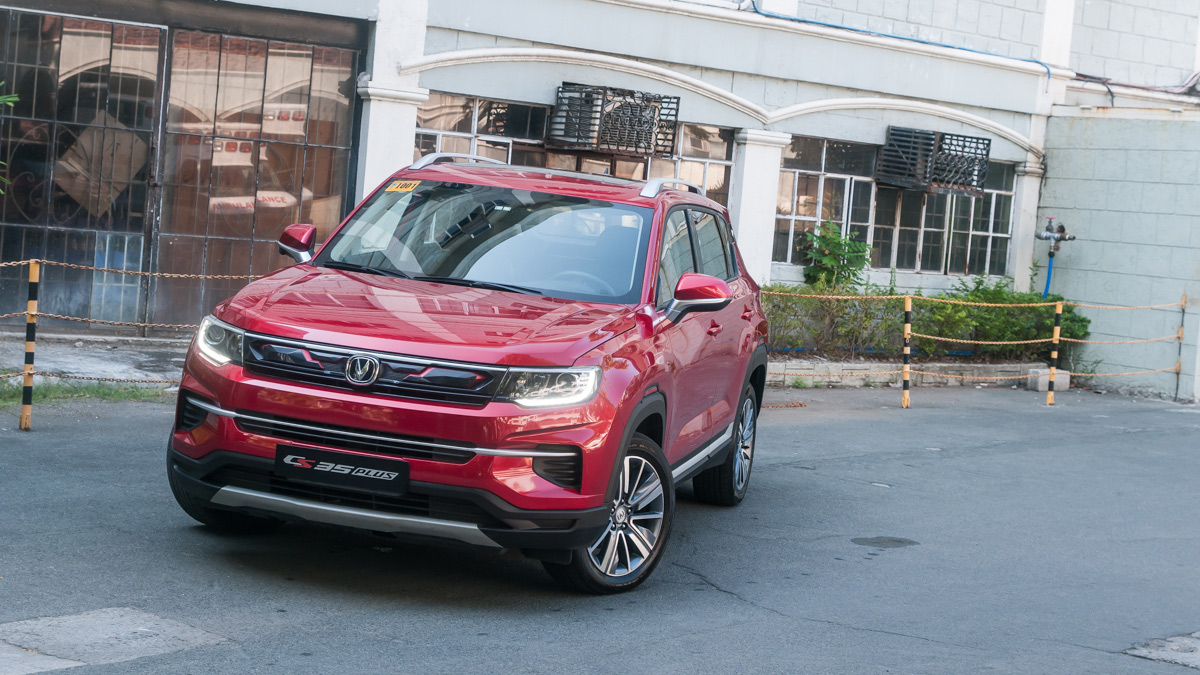 The CS35 Plus is a quietly handsome vehicle. What's odd, though, is that it looks nothing like its stablemates. Check out the CS75, the CS95, EADO, or Alsvin and you'll realize it's a bit of a head-scratcher, this one. Not that it's a bad thing, mind you, because I actually like the more European-inspired design cues and proportions of the CS35 Plus compared to, say, the more Asian-looking CS75 and CS95.
The overall package is a mix of classy and brutish, with big and boxy lines meeting rounded corners, sprinkled with a few sharp angles here and there. Proportions are spot-on for a car in this class. The front of the car looks like something out of the VW/Audi playbook from less than five years ago, while the rear, with its very prominent taillight cluster and garnish, kind of looks like something the Germans would have done, too, if they'd mixed it up with a dash of Dodge Durango.
There are, however, a few bits that don't sit well in my opinion. One, is the front grille. Apart from a very obvious disconnect with the way the rear is designed, that front grill looks like it belongs to an MSI gaming laptop from 2012.
Another design bit that strikes me as strange is whatever those protrusions are on top of the fender flares. What are those? It bugs me because they break the otherwise clean lines of the vehicle. Last is the floating roof. I don't like floating roofs much, but if that's your thing then it's all good. I know this is all subjective nitpicking, but I offer them up to you anyway.
Interior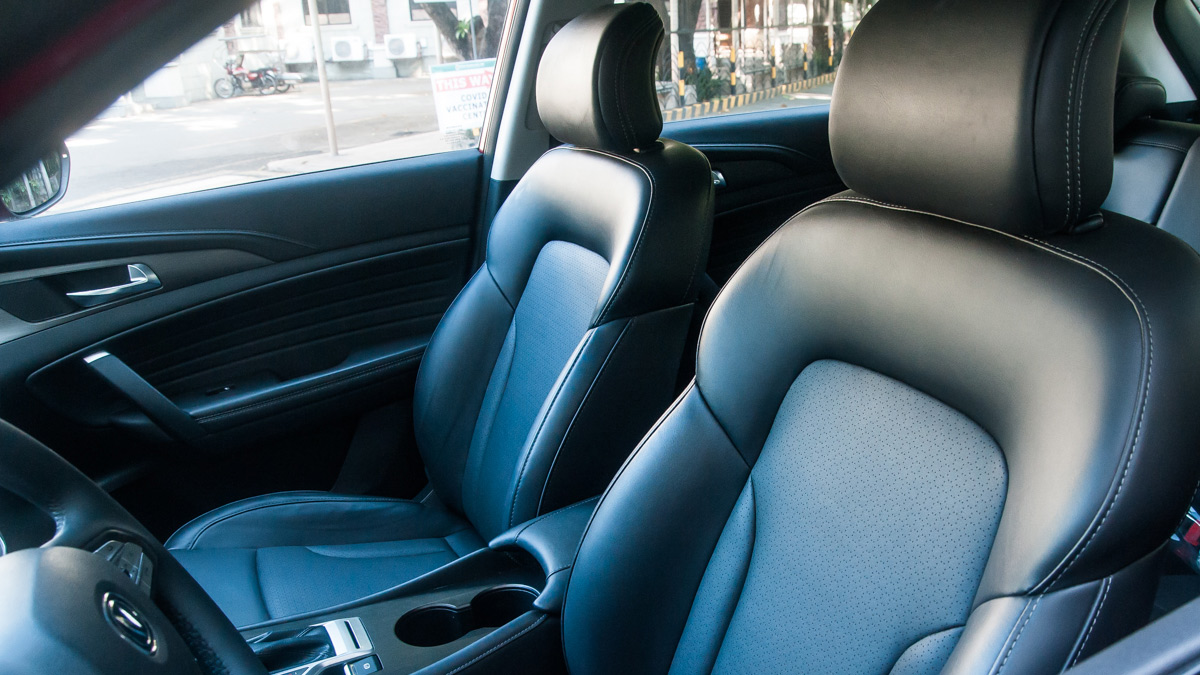 Inside, the CS35 Plus offers you leather seats, with soft-touch materials all around. There's a faux brushed-aluminum trim that runs around the interior of the car, and bits of piano black and flat black pieces here and there. In front of the tilt and telescopic adjustable steering wheel are well laid out tachometer and speedometer gauges, with a four-inch LCD multi-information display as standard for monitoring other vehicle functions. It's quite an upmarket interior for its price.
You also get two USB ports for charging and for connectivity, together with a Bluetooth-enabled 10-inch in-car entertainment system. As this is a straight-from-China test drive model, I'll skip the in-car entertainment reviews as I'm sure the localized models will have a different feature set (the navigation, for example, was totally unintelligible to me). I was able to guess my way into connecting my Spotify to the stereo though, so on that end I can tell you that the six-speaker system is decent. Nothing special, but decent.
At this price point, it's actually a great looking interior, and one that is nice and comfortable to sit in. Much like the outside, there is nothing too loud nor flashy about the layout and design. Of note is the execution of the touchscreen climate control system. Those of you who've read my other reviews know that I dislike a lot of the touchscreen A/C control systems more commonly found on vehicles these days. I require sightless, intuitive, and tactile controls when it comes to adjusting the thermostat and the fan speed. So when I saw that the CS35 Plus had touchscreen controls I was a bit miffed.
That's until I actually used the car on longer drives. There are bulges left and right of the A/C panel that control the thermostat and fan speed. The whole bulge itself is touch-sensitive, so you can slide your finger up or down, as if rolling up a physical knob, without ever having to take your eyes off the road. You also have a choice of pressing on the icons above and below the bulge if that's the kind of control you're more familiar with. In the end you have two schemes to choose from, executed in a touchscreen fashion that works really well.
Engine performance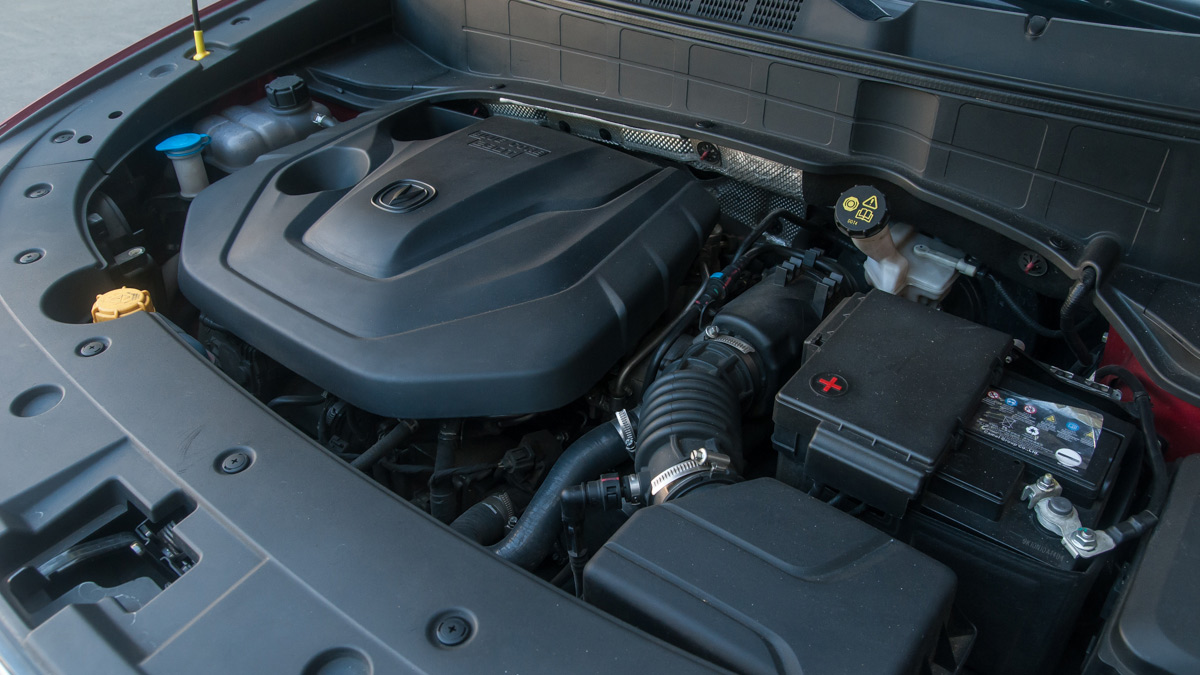 On paper, the 1.4T BlueCore GDI engine pushes 155hp at 5,500rpm with 235Nm of torque from 1,500-4,000rpm, all connected to a wet clutch seven-speed DCT. The car tips the scales at 1,435kg, and though the engine's got more than adequate grunt and power, this weight is something that you can really perceive on the road.
The transmission, even when in Sport mode, has a noticeable amount of lag. It isn't there all the time, but there are definitely moments when I wish shifts happened a little more instantly as I'm not a big fan of the engine whine. The handsome T-shifter has a nice clunk to it when shifting into Drive, but as the car isn't equipped with shift paddles, you'll find the +/- shifter placement a bit awkward if you plan to use Sport mode a lot.
Here's a top tip: Empty the center console cupholders before you go buzzing up and down the gears in Sport, lest you'd like to topple over your beverage. A more relaxed driving style, however, will reward you with smooth shifts and a relatively quiet engine. Not to mention mixed-driving fuel consumption figures of around 9-10km/L.
Ride and handling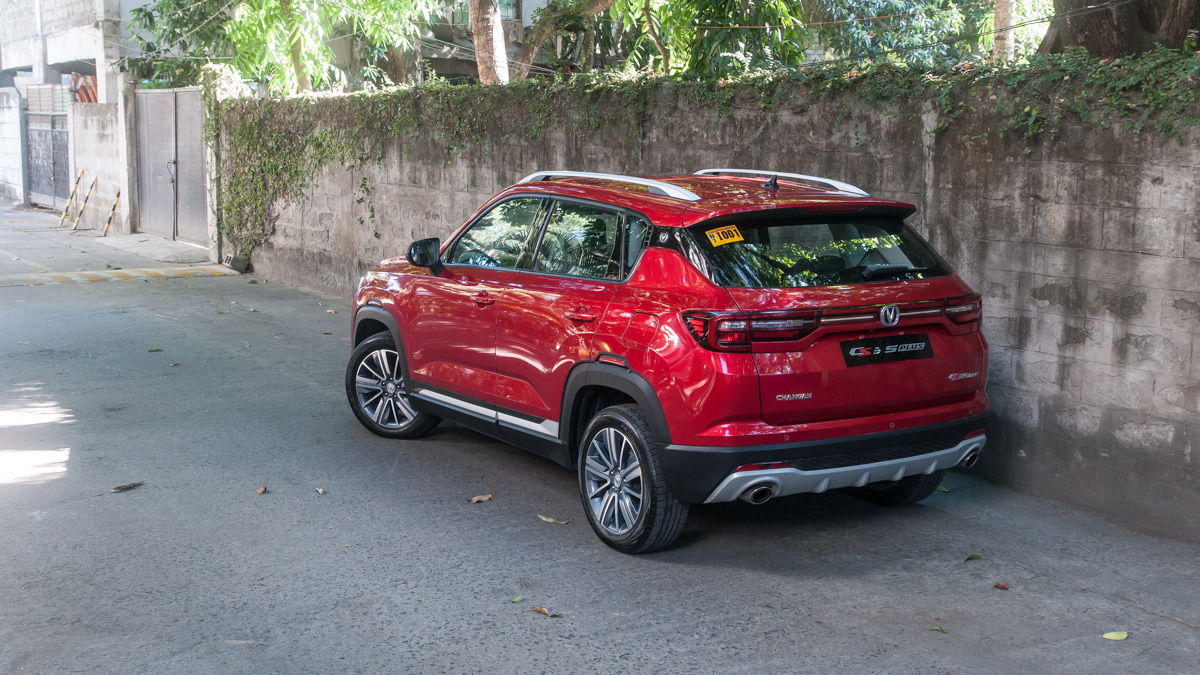 Now, as I've mentioned, this test unit is a bit of a timewarp model. With close to 104,000km on the odometer, it's hard to tell if the softer nature of the suspension is due to accelerated age, or if it really is on the soft side.
The CS35 Plus is equipped with the common MacPherson front and torsion beam rear setup, with this particular unit running 17-inch alloys and 215/55 R17 Nexen NBlue HD Plus tires (note that the CMPI website indicates 18-inch wheels on 225/45 R18 tires). The car feels quite composed at highway speeds, but on slower drives (think village streets) there's a bit of harshness when hitting small potholes or road cracks.
Changan assures me, though, that this test unit received all its preventive maintenance servicing on time, all the time, so read into that as you will.
Extra features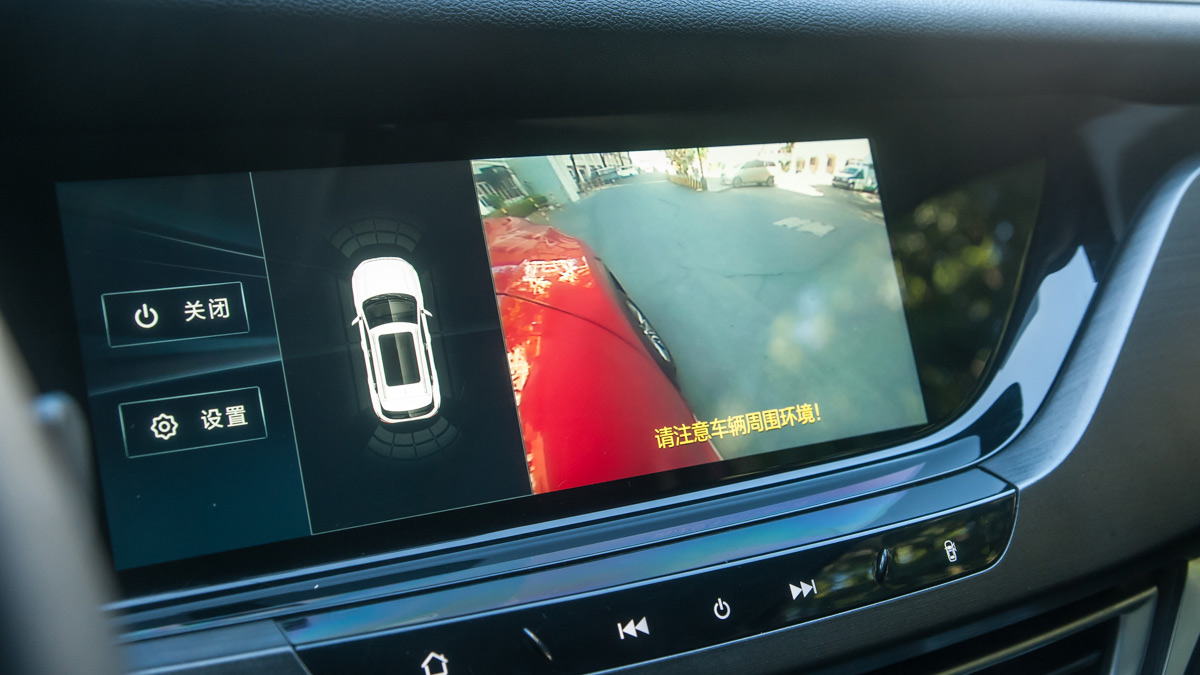 Amazingly, the CS35 Plus comes with a lot of features as standard, from auto-on halogen projector headlamps, to power folding mirrors, to a rear foglamp. It also comes with a sunroof, six airbags, an electronic parking brake, and a keyless start system. Aside from a reversing camera with dynamic guidelines, the car also has a right-side blind-spot/curbside camera that you can activate manually. Some of these features you'll only find in more expensive vehicles, so it's a big deal to have all of these at this price point.
Verdict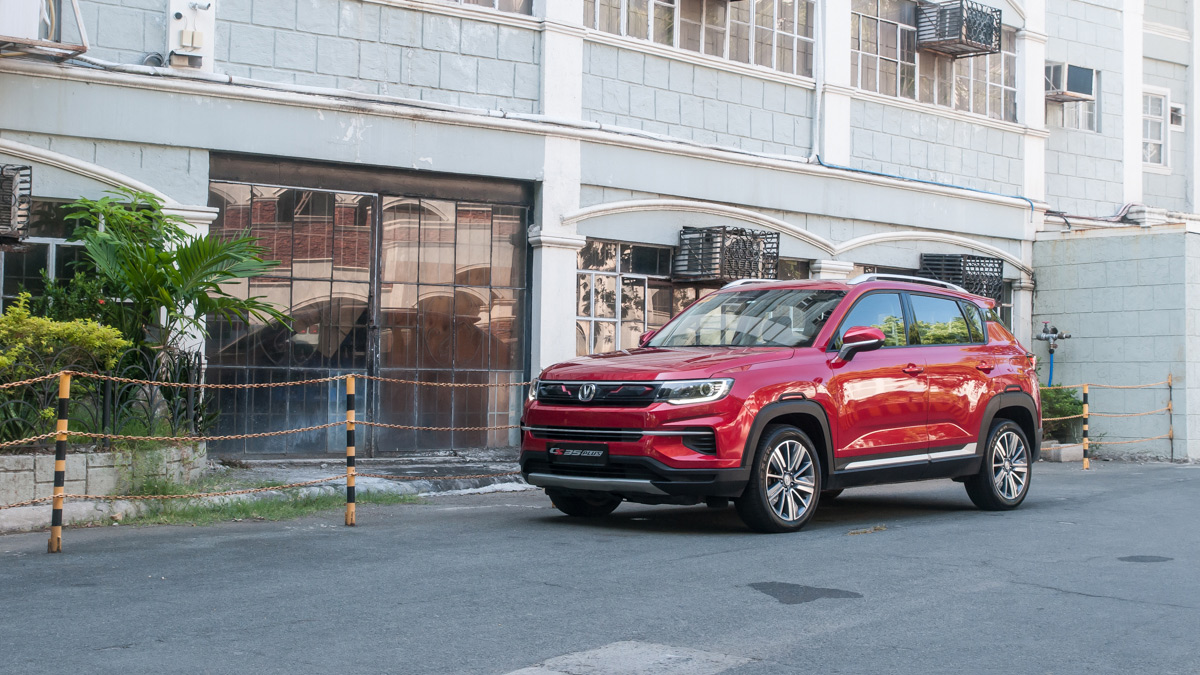 For something that has about 104,000 kilometers, I have to say the car's held up well and is doing fantastic. At P999,999 and with a five-year/150,000km warranty, the CS35 Plus could be the underdog victor of the segment. And more than the car, I'm actually impressed with how CMPI packaged this narrative of how a very high mileage but well maintained China-built vehicle can drive as well as it did when it first rolled off the factory floor. That's obviously an Ace laid down on the table and I'm really curious as to how their Chinese and Korean competitors will play this. Will it be enough to upset the balance of things and win the day? Only time will tell.
SPECS: 2021 Changan CS35 Plus 1.4T 7DCT
Price: P999,999
Engine: 2.4-liter turbodiesel I4
Power: 155hp @ 5,500rpm
Torque: 235Nm @ 1,500-4,000rpm
Transmission: 7-speed dual-clutch
Drive layout: FWD
Seating: 5
Score: 16/20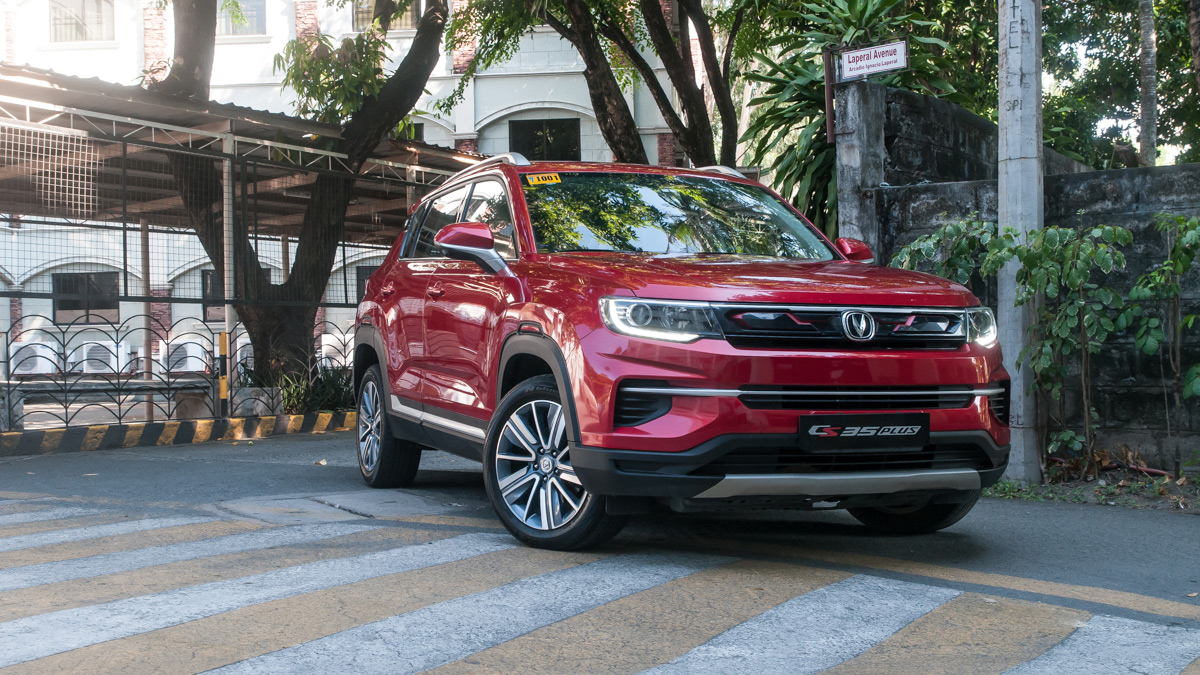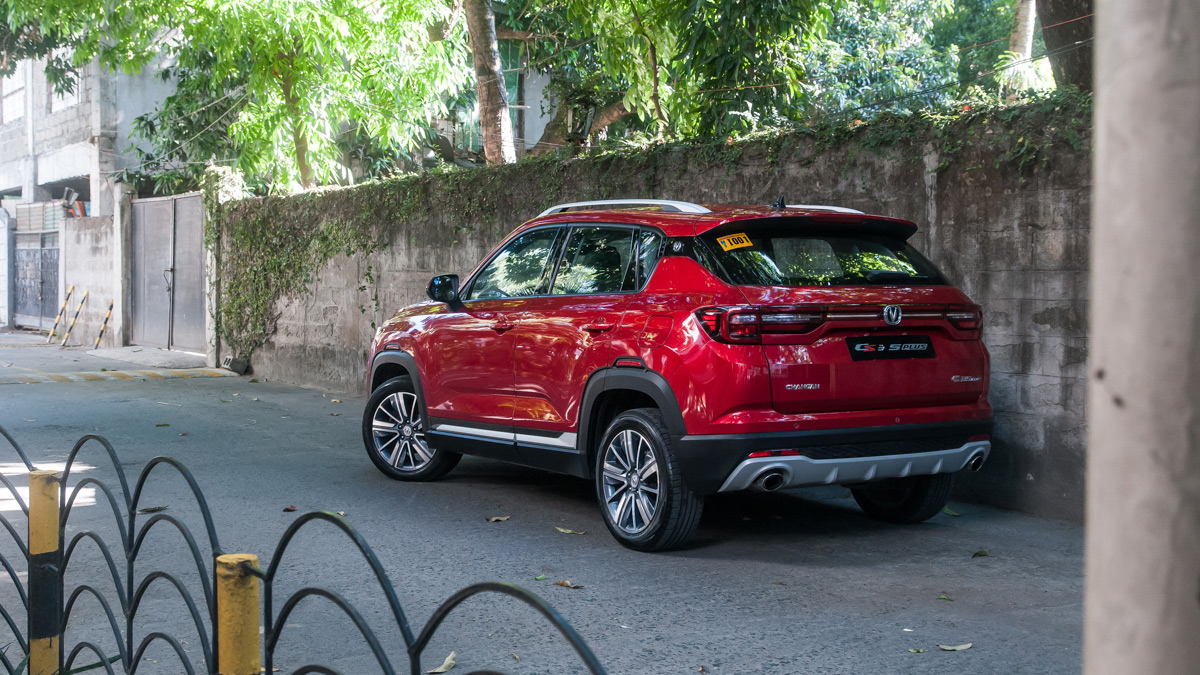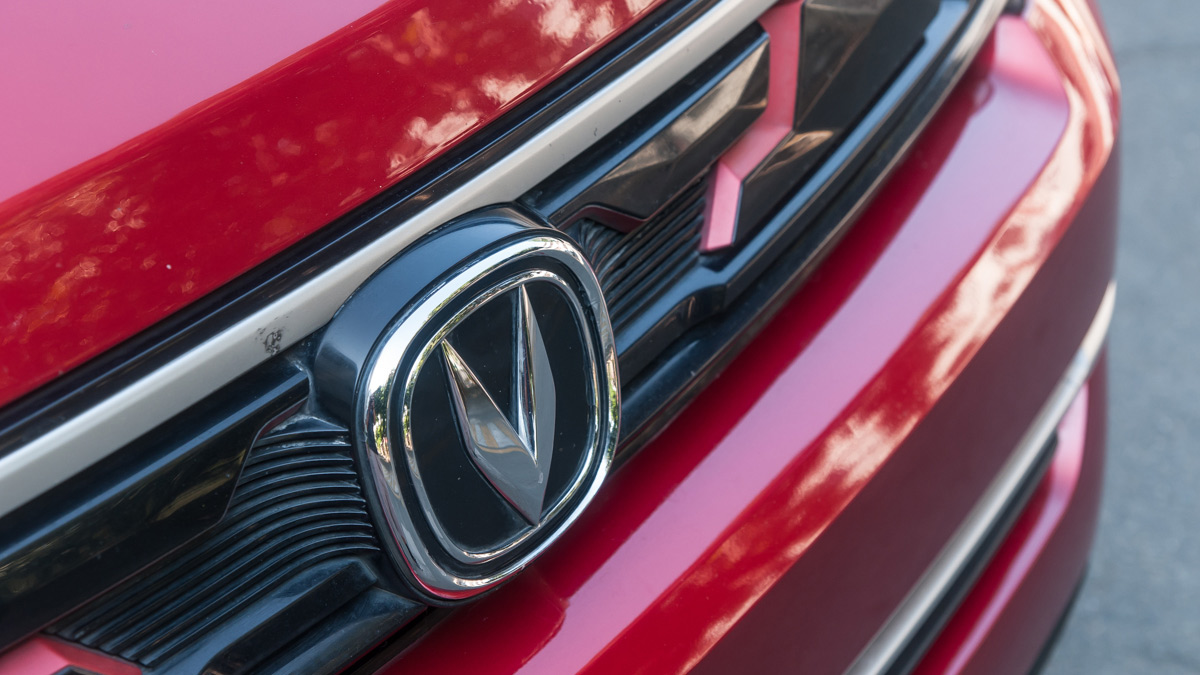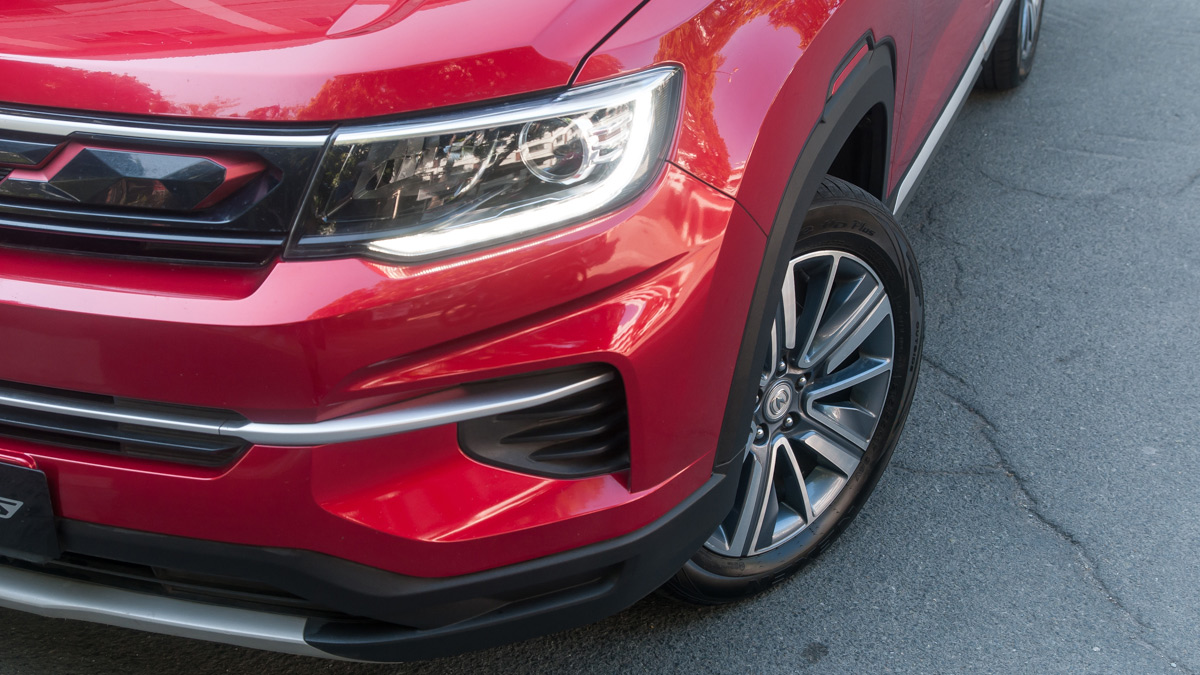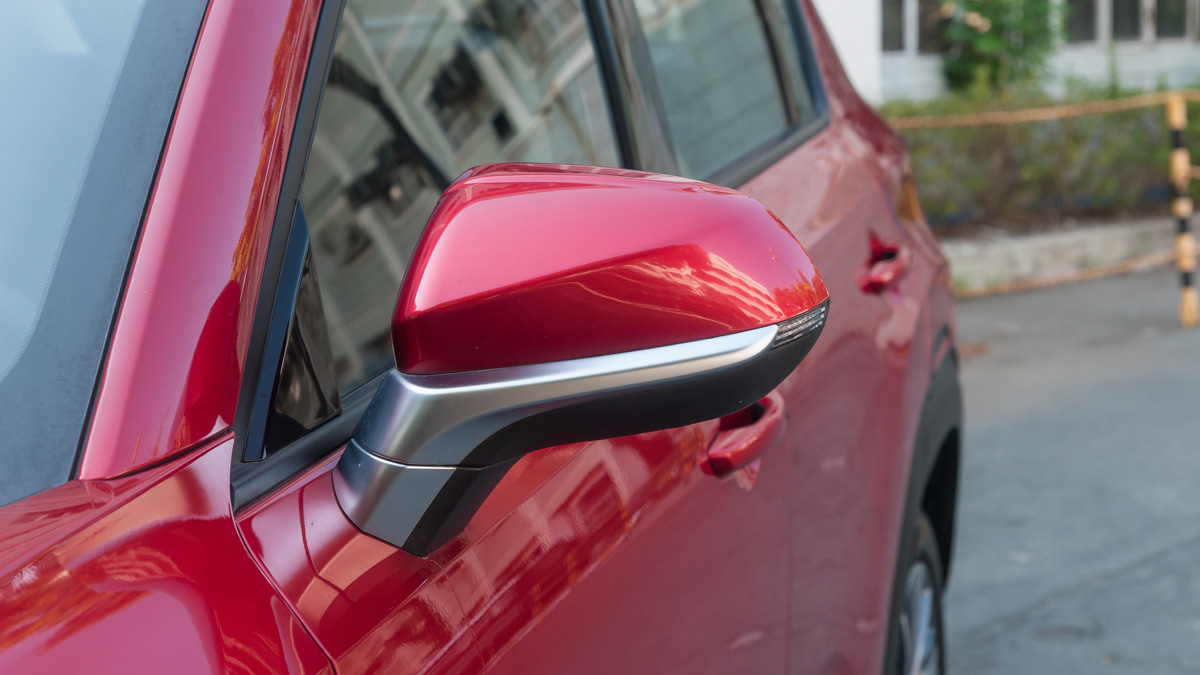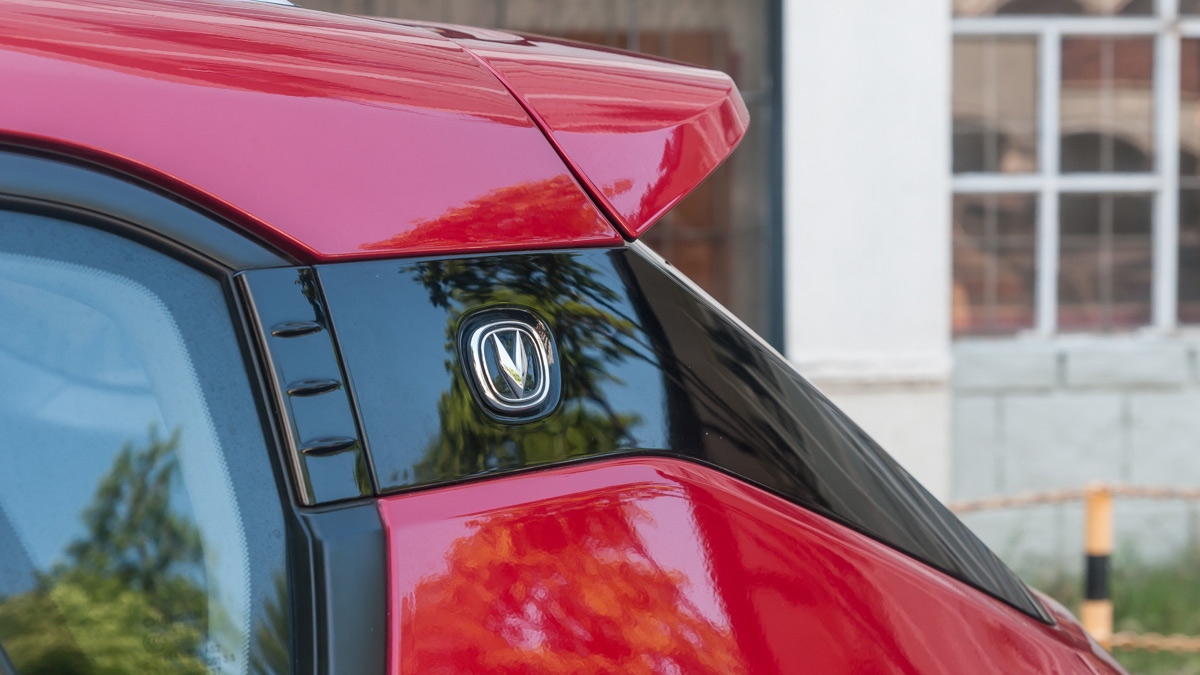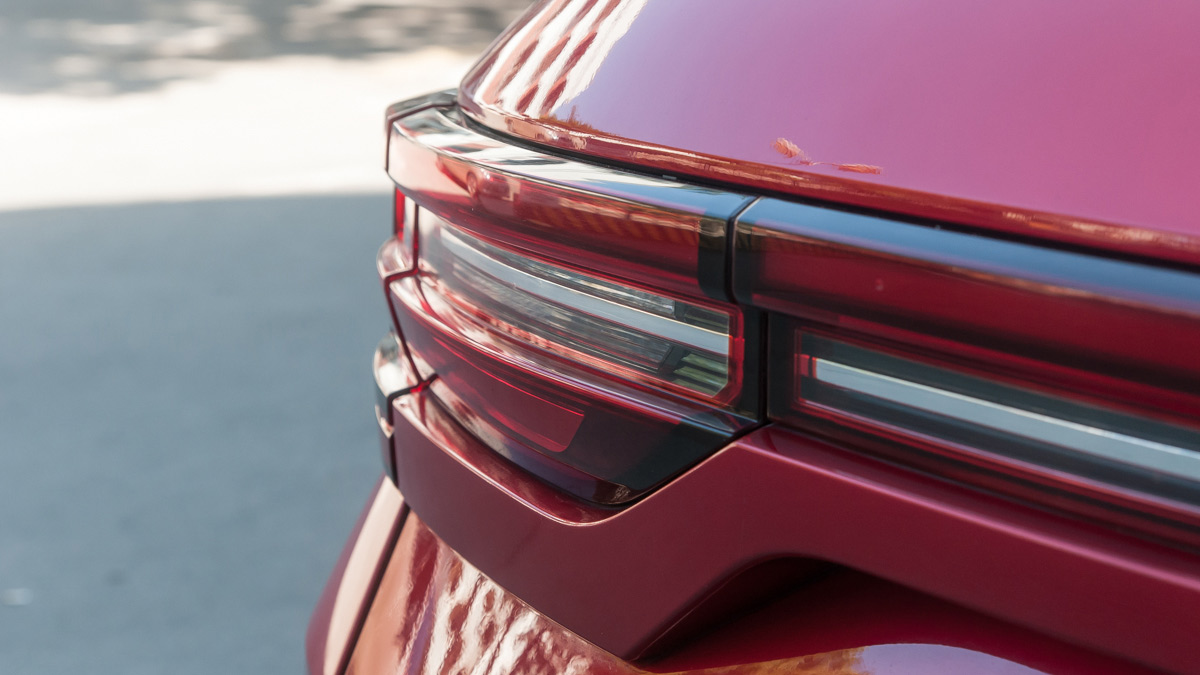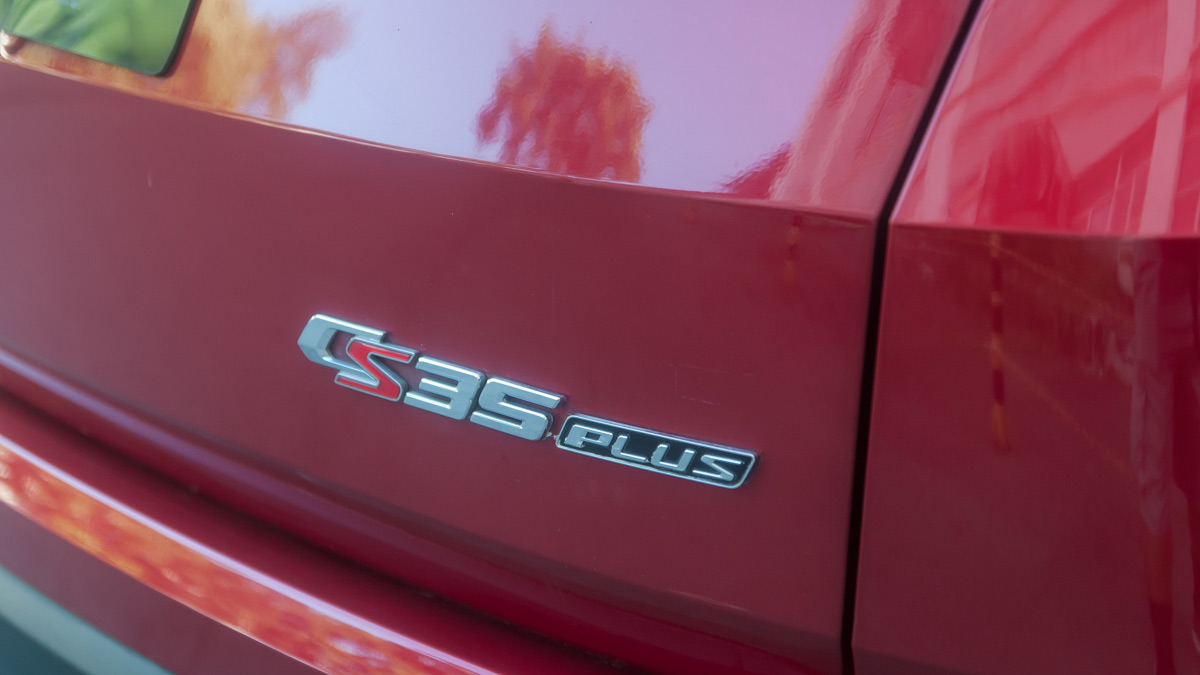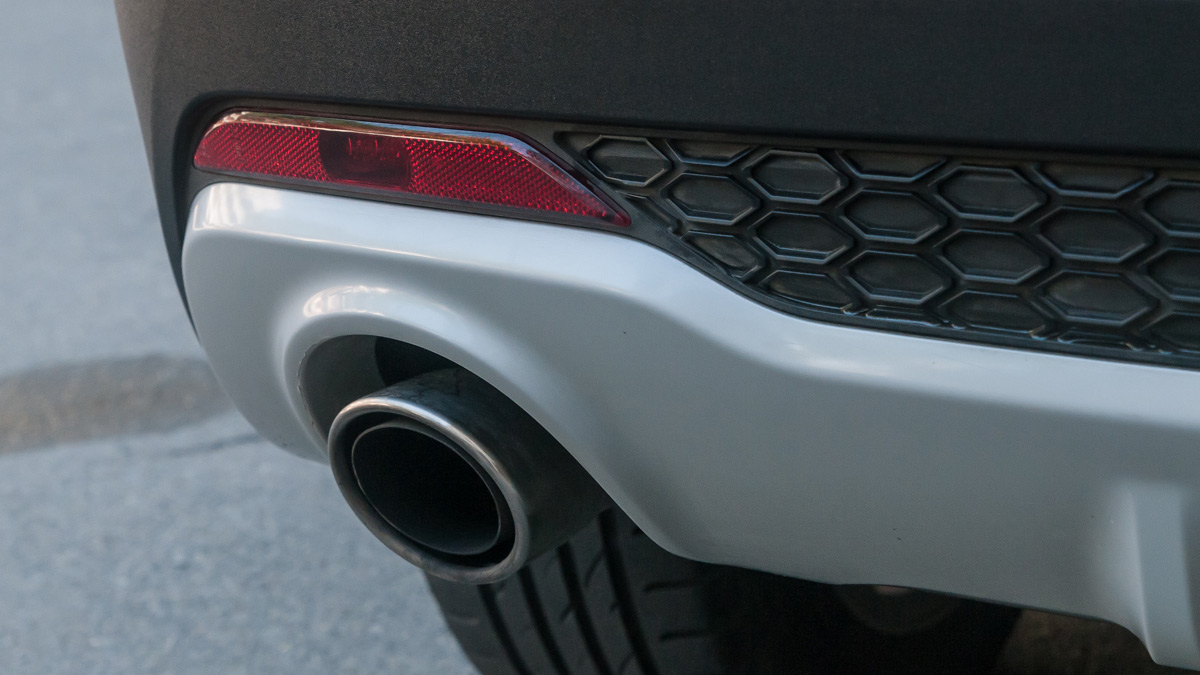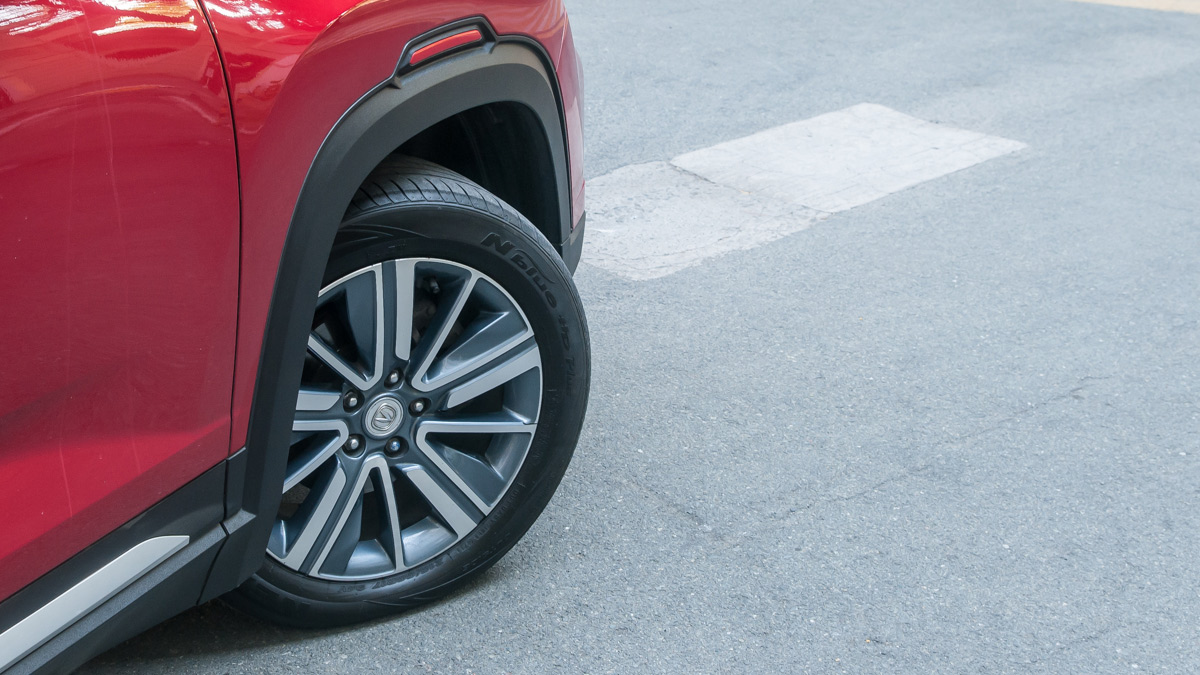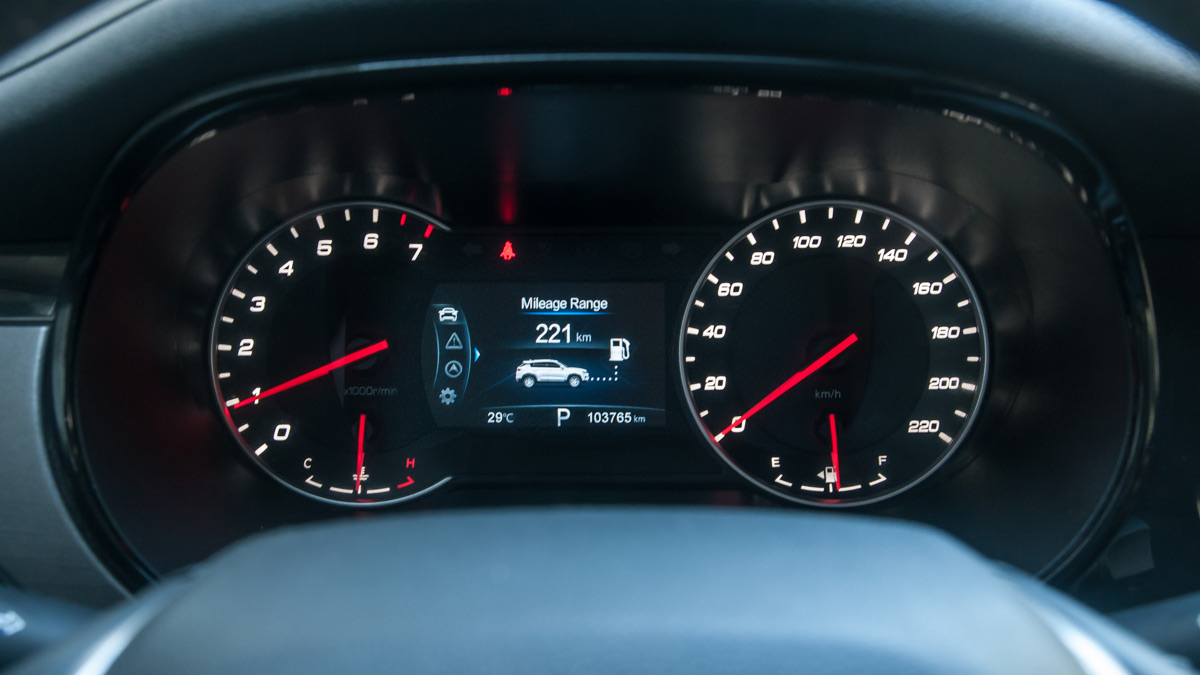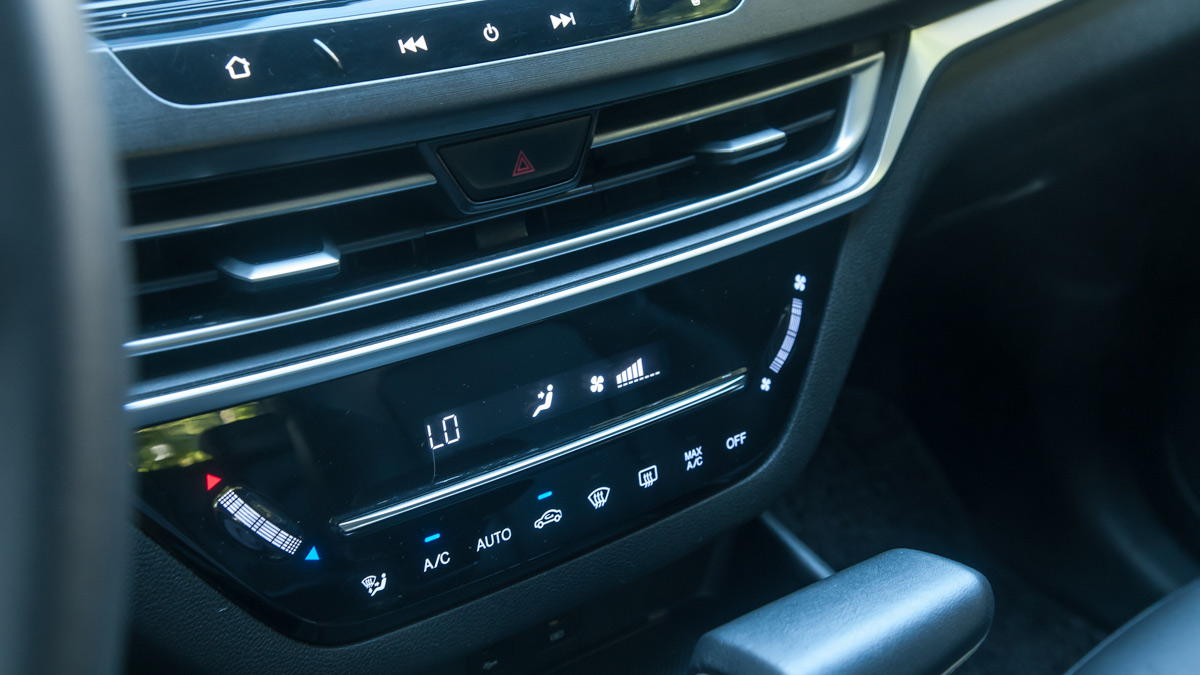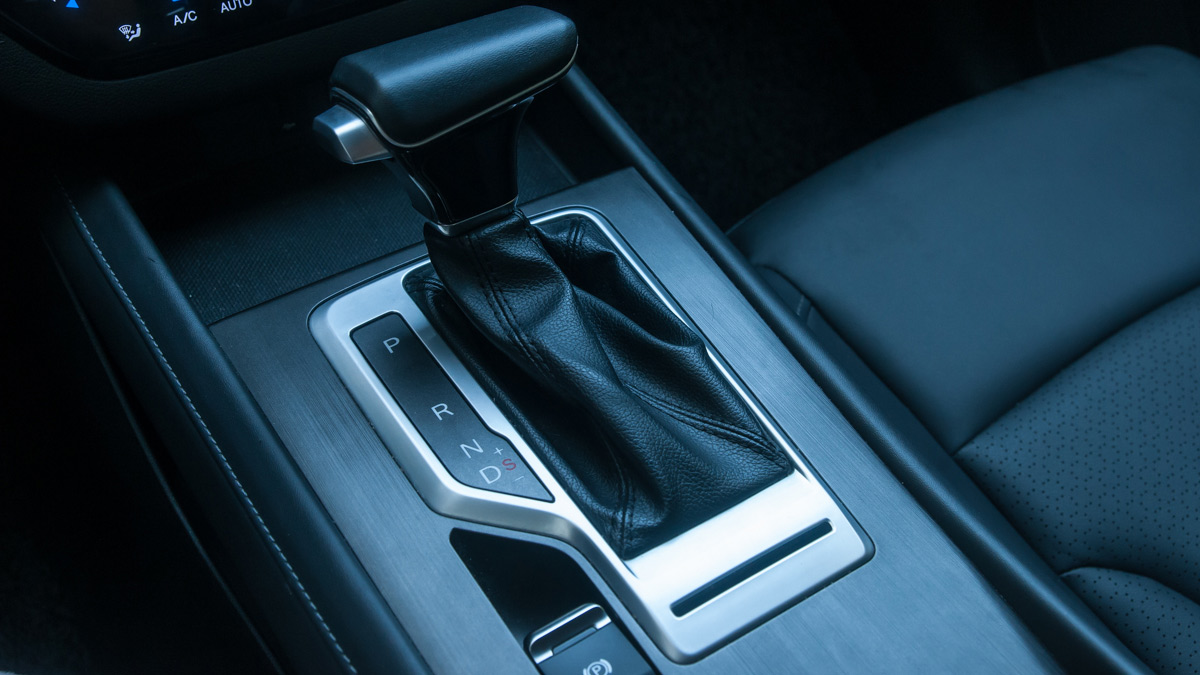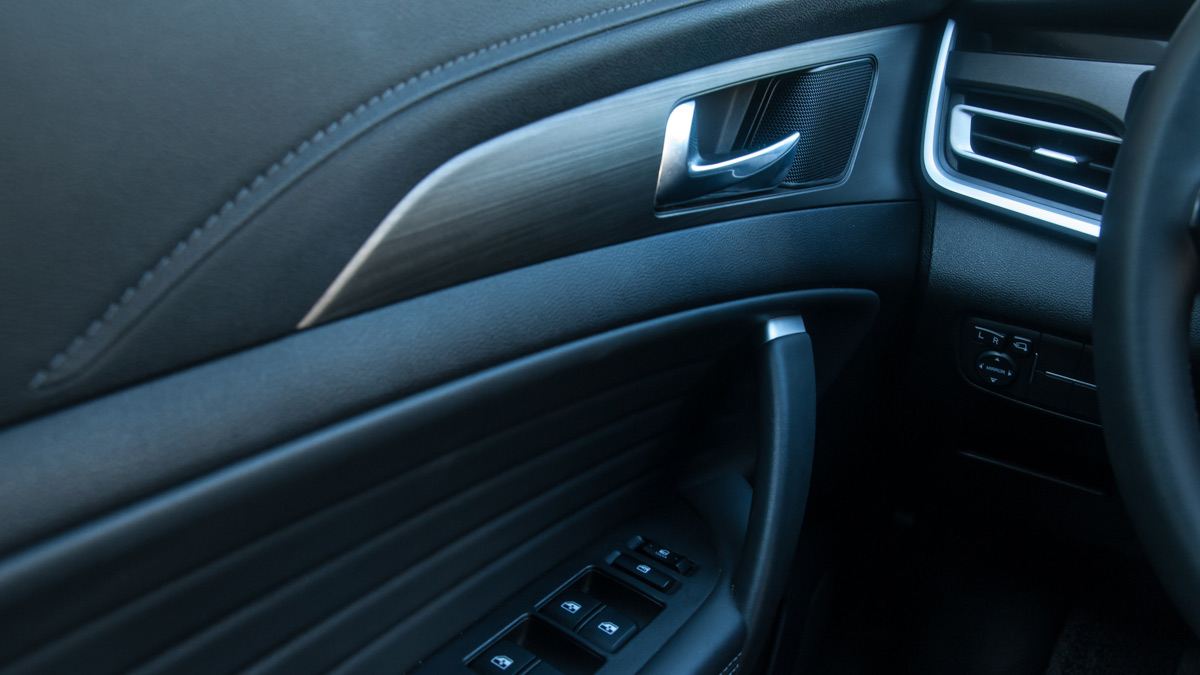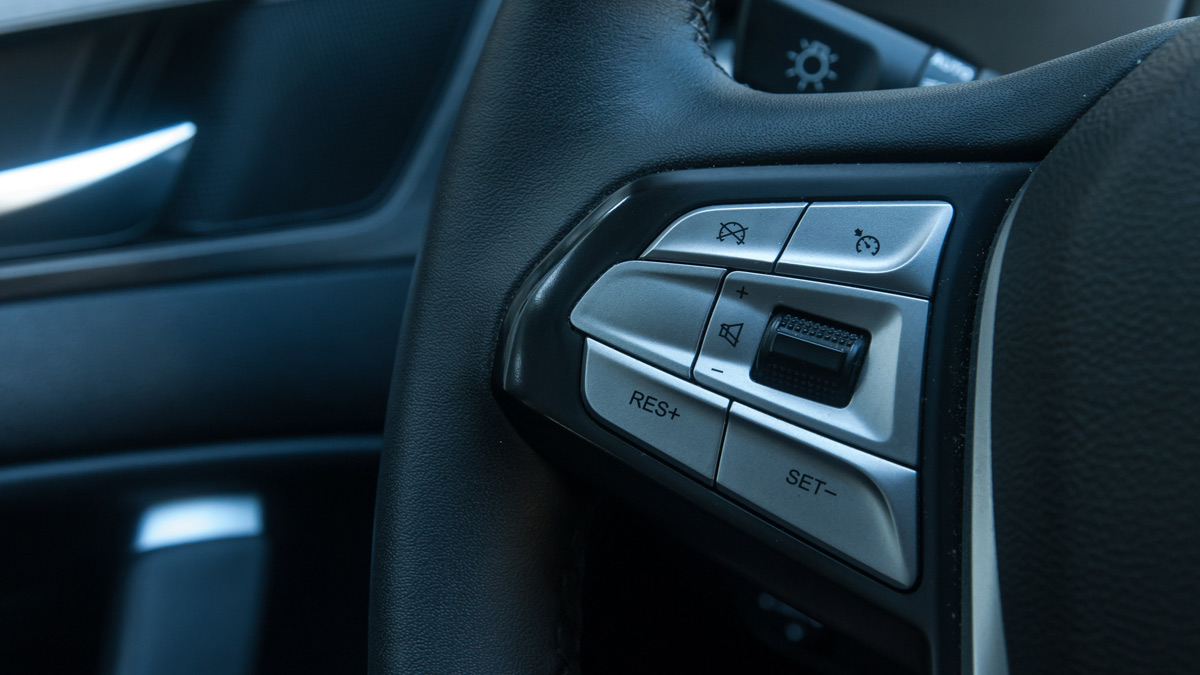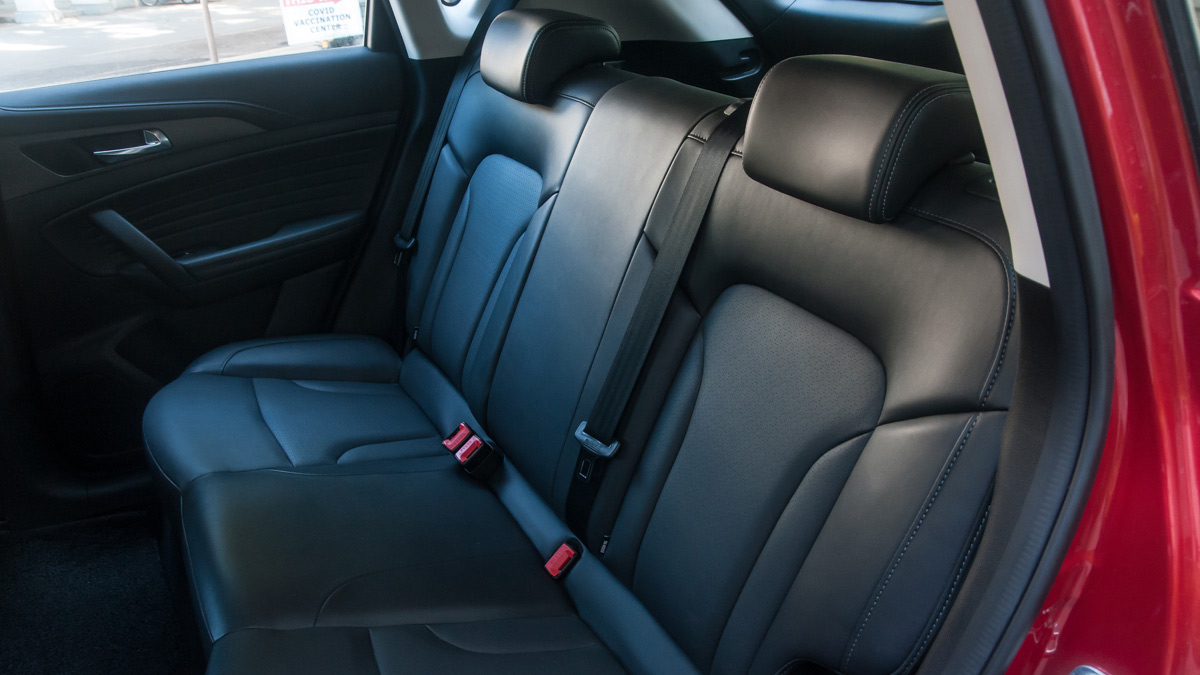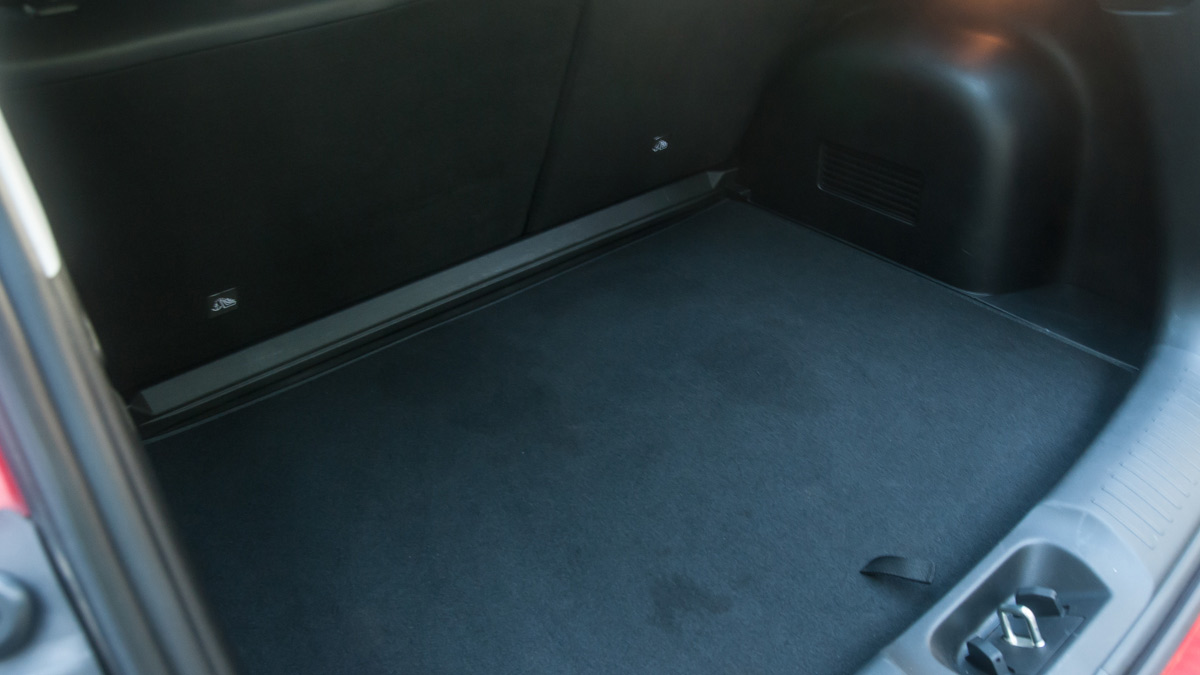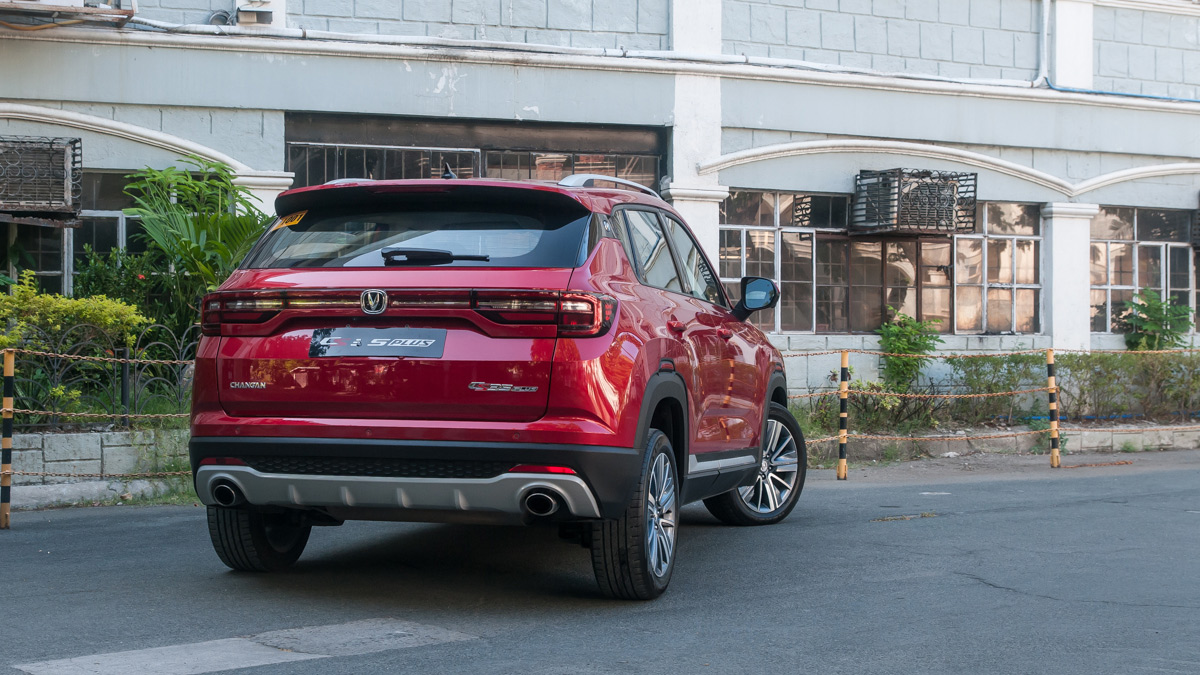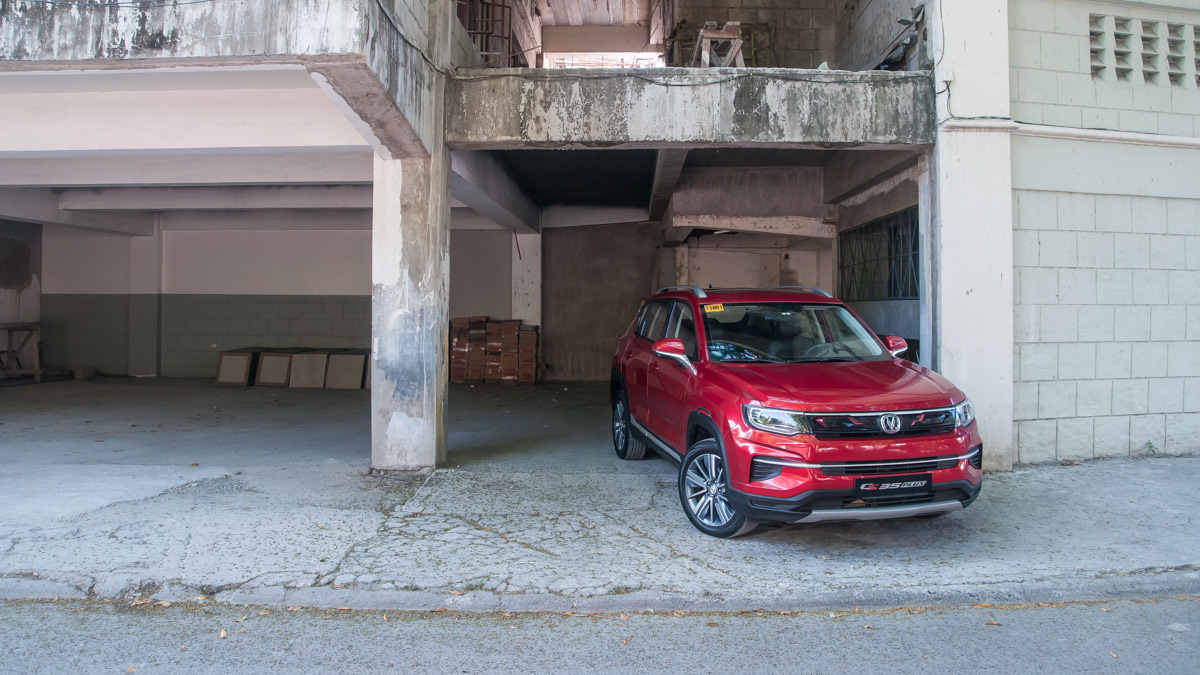 Top Gear Philippines is now on Quento! Click here to download the app and enjoy more articles and videos from Top Gear Philippines and your favorite websites.