A couple of years back, GAC Motor entered the local market under Chavit Singson's Legado Motors, Inc. It was one of the first Chinese carmakers to make a big splash in the market recently with its lineup of bang-for-the-buck nameplates.
While the brand did fly a bit under the radar unlike breakout Chinese marques MG and Geely, it still does have some promising vehicles in its stable. I was recently offered to try out the GAC GS8, the carmaker's flagship midsize SUV,
Specifically, I was handed the keys to the GAC GS8 2.0 Premiere GE 2WD AT variant, the one sitting in the middle of the range. As we said, this is the company's flagship model, so it's arguably the best in GAC's local roster. However, it's already a bit dated when compared to other recently updated offerings in its segment. So, can it still hold its own against the likes of the Toyota Fortuner, Mitsubishi Montero Sport, or Ford Everest? Here's what I found.

Styling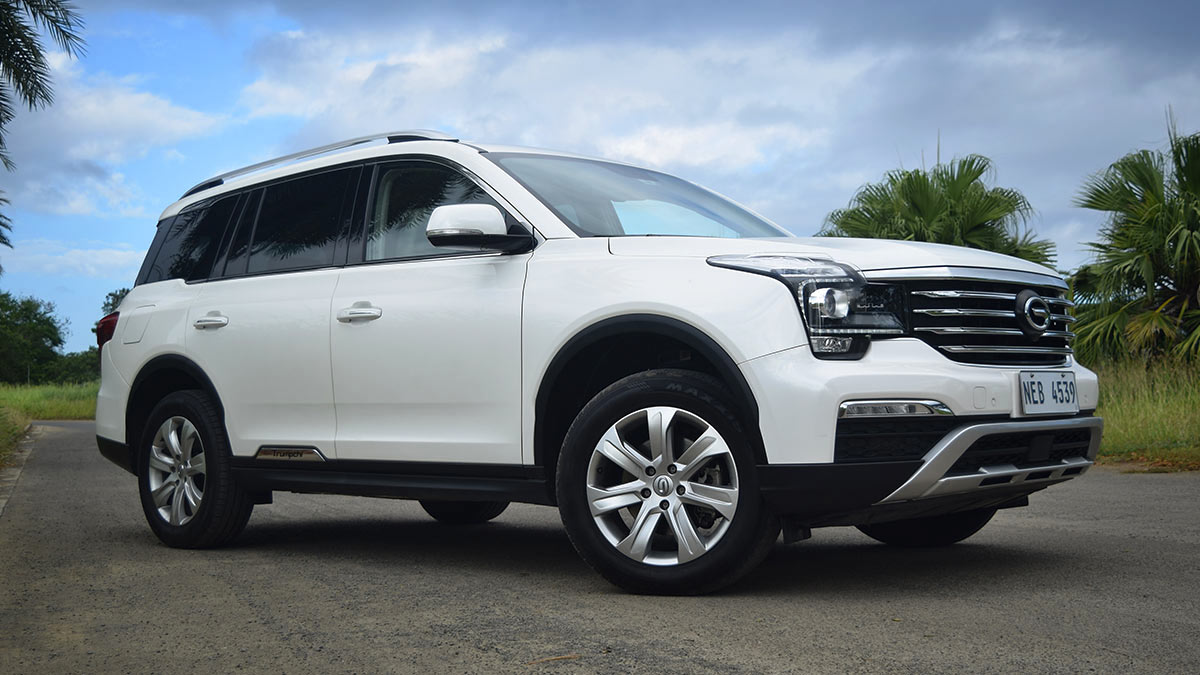 Continue reading below ↓
Recommended Videos
The GS8's design is quite unorthodox, especially when you compare it to other vehicles in the segment. So if you don't find the GS8 easy on the eyes, that's understandable. Frankly, the striking pair of headlamps didn't appeal to me at first. I can say the same for the rear, too, because I couldn't quite understand those taillights at first glance. That said, the design eventually grew on me.
Overall, the GS8 looks boxier and more sophisticated than the popular midsize SUVs in our market. Does that mean it's better? It depends. If you like to keep it classy, you'll definitely prefer this one. If you like the sportier and more rugged look on a seven-seater, then this might not be your cup of tea.
Interior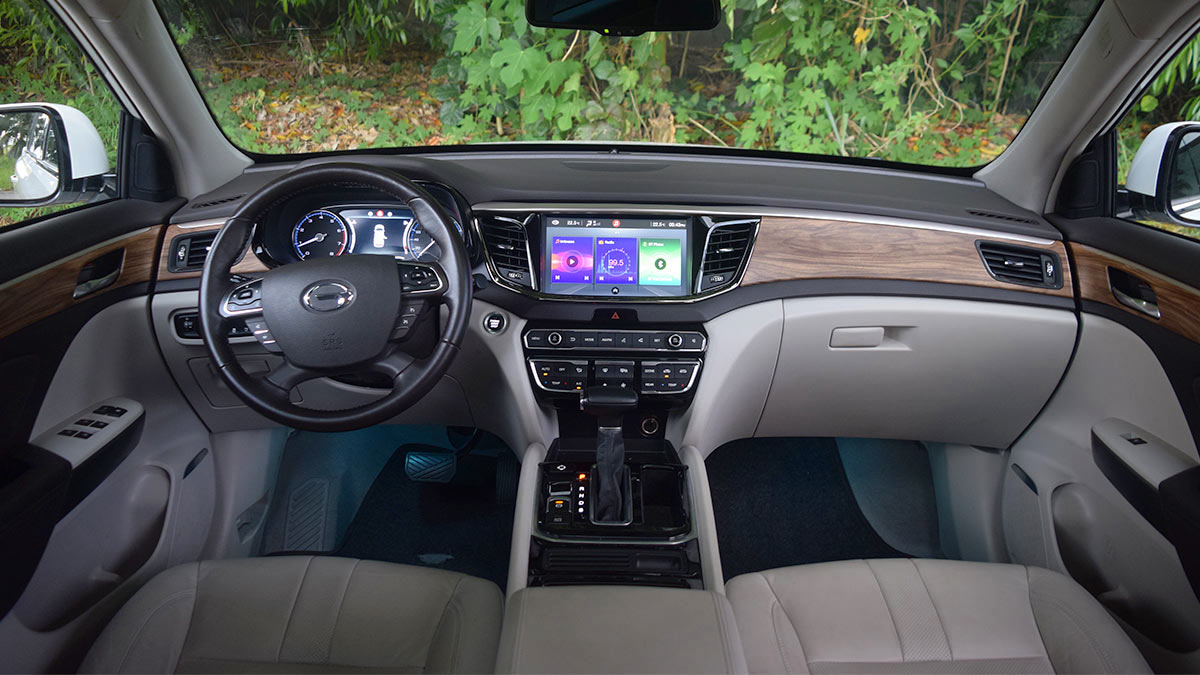 This SUV's cabin is easily one of the best in its class. Instead of the usual black-laden interior, a plethora of white leather and soft-touch materials adorn the interior of this GS8 variant, and it's rather pleasant. I'm not exactly a fan of wooden trim on dashboards, but those panels look and feel pretty decent inside this vehicle.
It's hard to find stuff to complain about inside the GS8, to be honest. There's more than enough room even in the third row, and loading cargo isn't a problem either because the seats on the said row fold flat. Plus, the SUV has a three-zone climate control feature, so passengers will be comfortable wherever they sit.
At the end of the day, the interior is just hard to match in this segment. It's straight-up exquisite, and it can probably even go toe-to-toe with the cabins of current larger SUVs like the Toyota Land Cruiser or Nissan Patrol.
Engine performance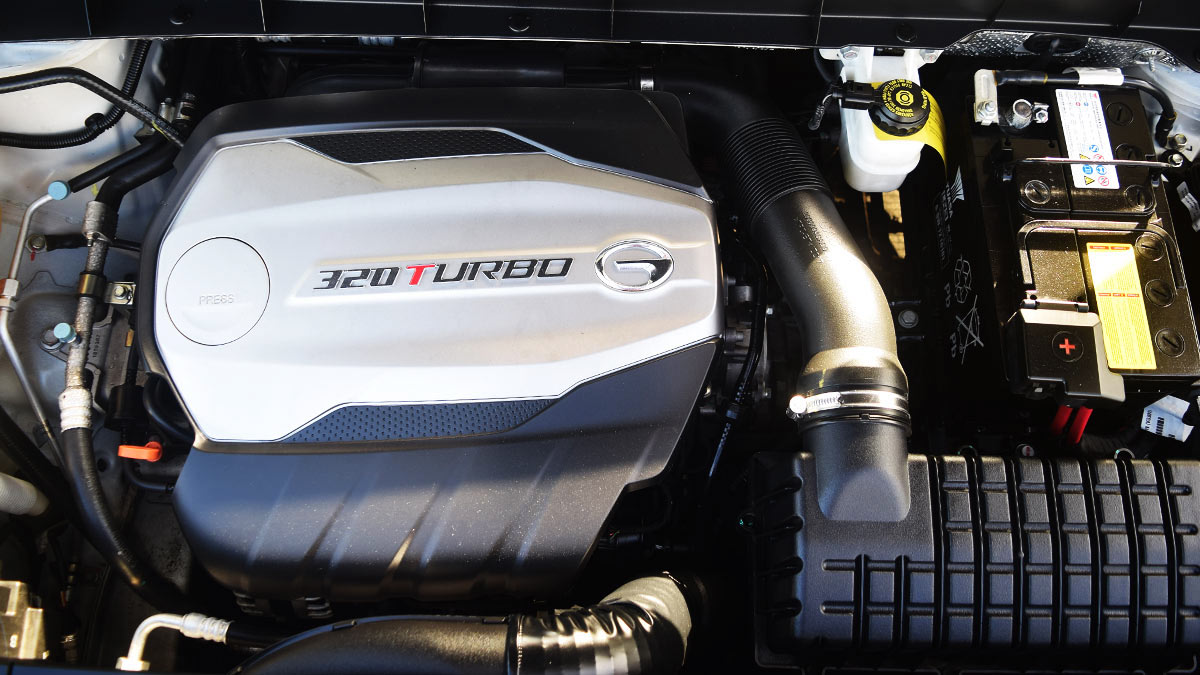 The performance department is where the GS8 feels lackluster. Under the hood is a 2.0-liter turbocharged four-cylinder gasoline mill that generates 199hp and 320Nm of torque. This is mated to a six-speed automatic (with manual mode) that sends power to the front wheels.
It's a punchy engine that gets the GS8 off the line quickly, but it feels a bit underpowered when you're cruising at higher speeds along the highway. The powertrain may be turbocharged, but it feels a bit too small for the SUV. Yes, it can pull the weight of the vehicle easily, it isn't necessarily impressive.
As far as fuel economy goes, I got about 8-9km/L in the city and a mere 11km/L on the highway. While it's not the best, it's also not too shabby for a vehicle this size. But I do reckon you can get even better consumption out of this powerplant with a lighter foot on the pedal.
Ride and handling
What the GS8 somewhat lacks in oomph, it makes up for in ride comfort. The SUV absorbs most road imperfections and with ease and sound insulation in the cabin is decent—both of which should be wins in anyone's book. I do believe others may find the ride too floaty, but for the most part, it's still a plush ride.
The GS8's handling, though, is nothing to rave about. It's as nimble as a typical high-riding SUV, so it'll be right at home on long, open stretches, not winding mountain roads. Not that it'll topple over through tight corners—it just won't be as fun (or easy) to drive through twisties.
Extra features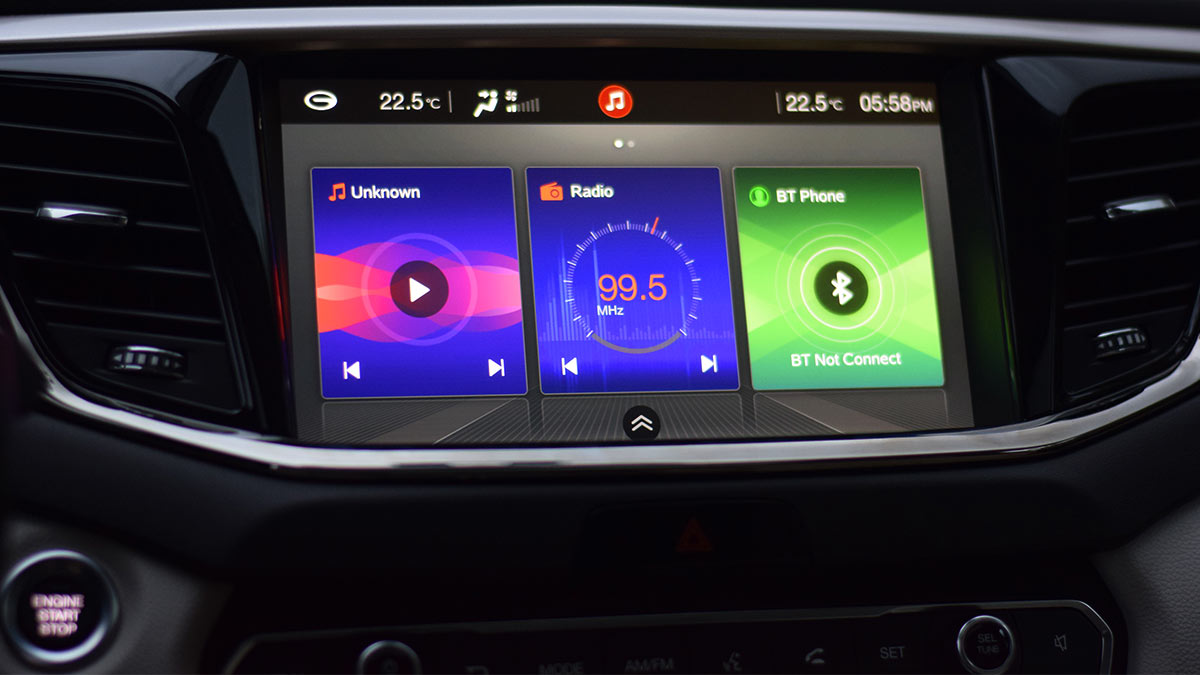 I'll go straight to what I don't like about the GS8: It doesn't have Apple CarPlay or Android Auto. As premium as the interior is, the lack of smartphone connectivity makes it feel a bit dated.
Nonetheless, it still does get a few added features on offer. It's got an infotainment system paired with a slightly above average set of speakers, cruise control, rain-sensing wipers, and automatic headlamps. As mentioned, there's a three-zone climate control as well which will prove nifty especially on summer days.
This specific variant also has power-adjustable seats up front and a small sunroof up top. There's also an automatic lock/unlock feature that also seamlessly activates whenever you approach/leave the vehicle. Other added tech include an electronic parking brake with auto-hold function and a reversing camera.
Verdict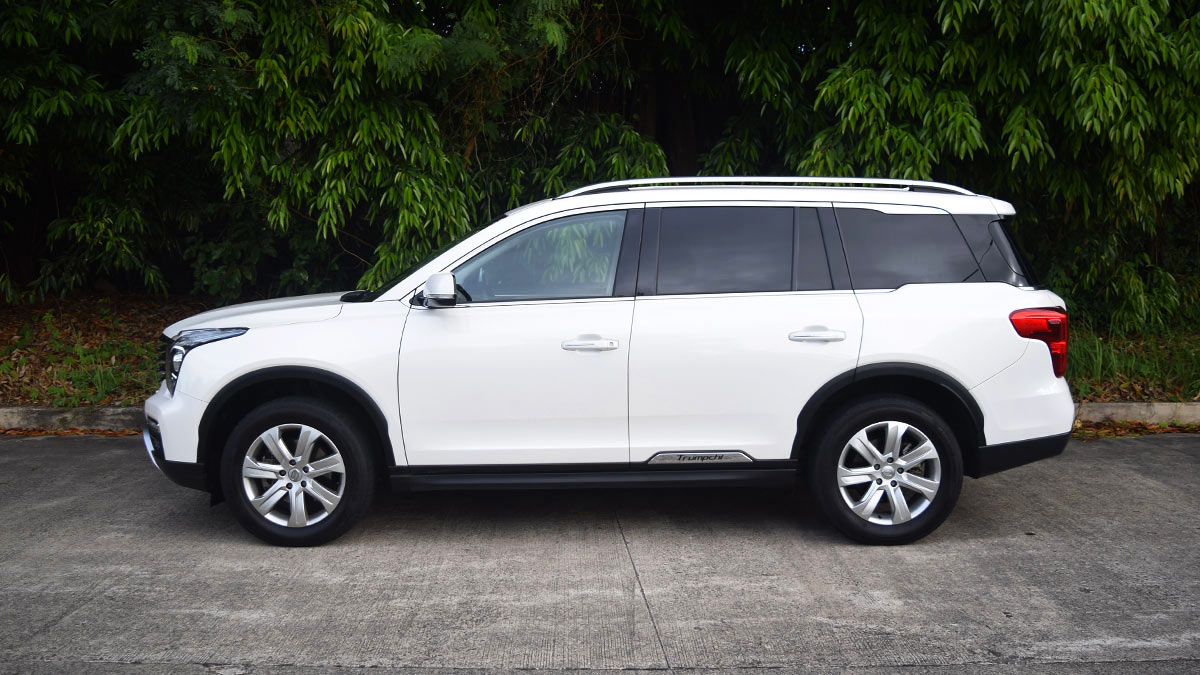 Underrated. Underrated is the best word to describe the GAC GS8. I understand that at P1,958,000, this mid-range GAC GS8 is far from a bargain, and such a hefty price tag on a Chinese badge doesn't really sit well with consumers in our market. Then again, the GS8—despite being a few years old already—still offers a lot more luxury and pizzazz than its competitors do, and it's still one of the better premium options in this segment and at this price point.
SPECS: 2021 GAC GS8 2.0 Premiere GE 2WD AT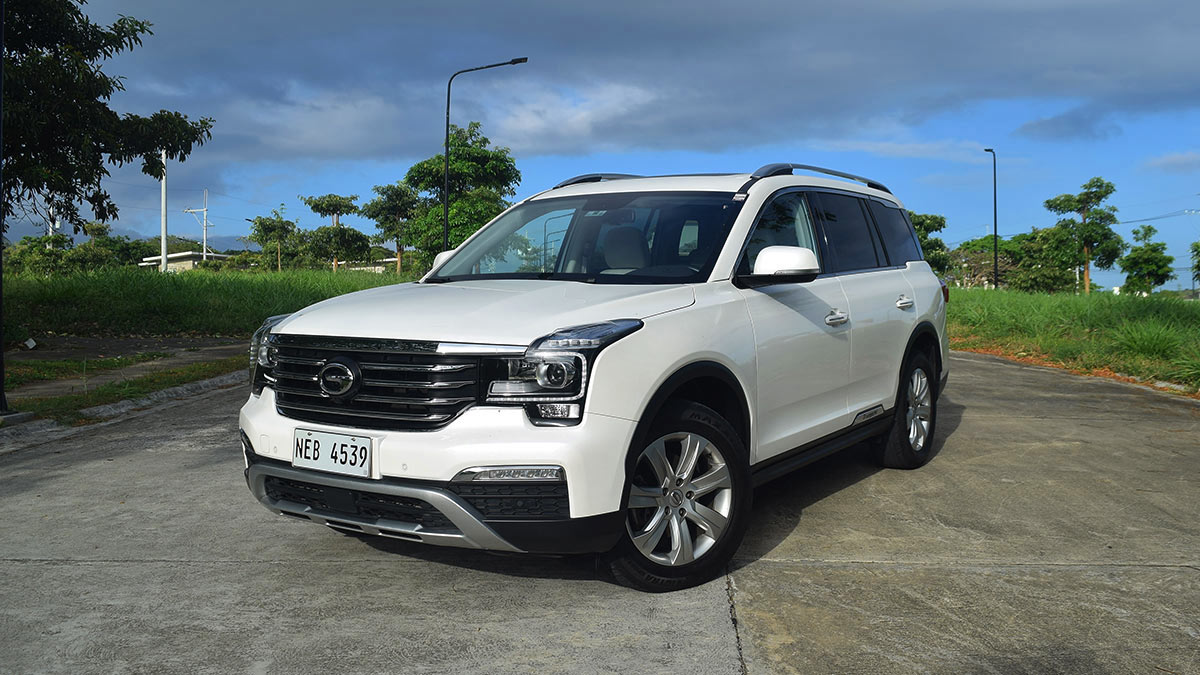 Price: P1,958,000
Engine: 2.0-liter turbocharged gasoline I4
Power: 199hp
Torque: 320Nm
Transmission: six-speed automatic
Drive layout: FWD
Seating: 7
Score: 17/20