The Honda Jazz is dead. Long live the Jazz. But as the Jazz exits, we get the new City Hatchback, a more traditional-looking hatchback that shares much of its hardware and styling with the City sedan. As the market marches forward into full-on crossover domination, is the new City a better fit for our market than the Jazz was? Let's find out.
Styling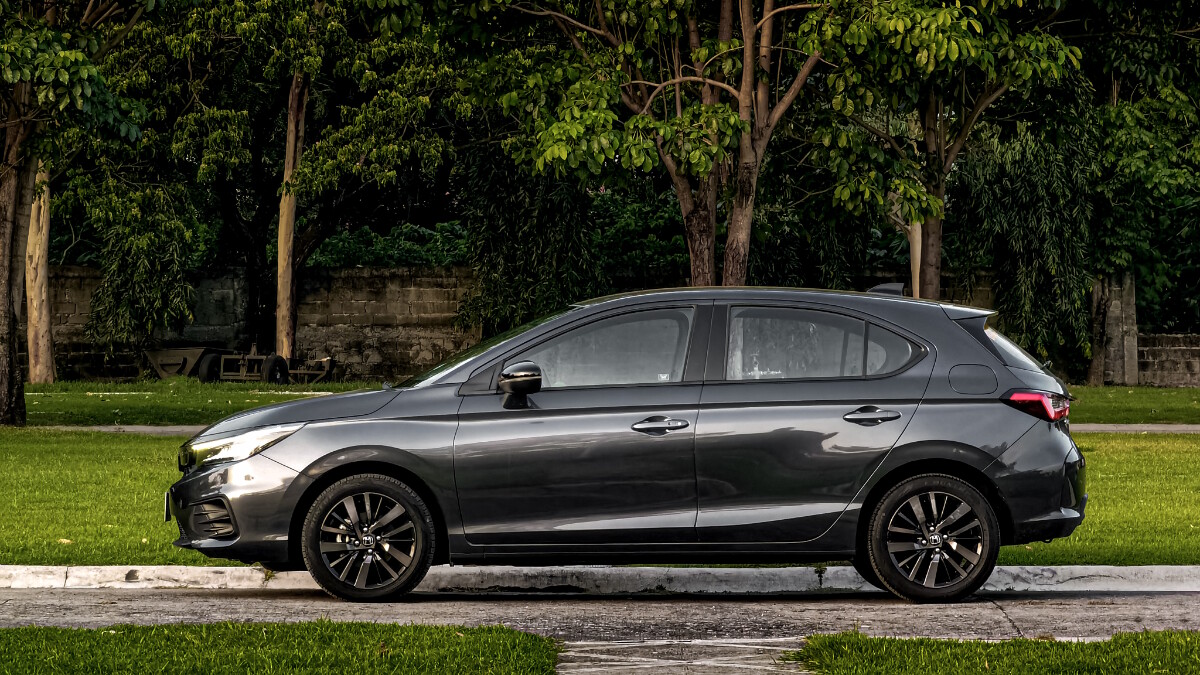 ADVERTISEMENT - CONTINUE READING BELOW ↓
The difference between the City and the Jazz is more than just skin-deep. The two have been growing apart in subtle ways over the years, and it really hits home when you see how long and low the five-door City is compared with the Jazz. This stance is quite reminiscent of the old 1991 Civic hatchback, though there's no disguising the bulky bodywork over the fenders. Not without having a Jazz-like forward A-pillar. The City does make a good go of it, with a sharp cutaway under the shoulder line bisecting the body. Cutaways over the wheels visually extend the wheel wells up into the empty space above as well.
ADVERTISEMENT - CONTINUE READING BELOW ↓
Recommended Videos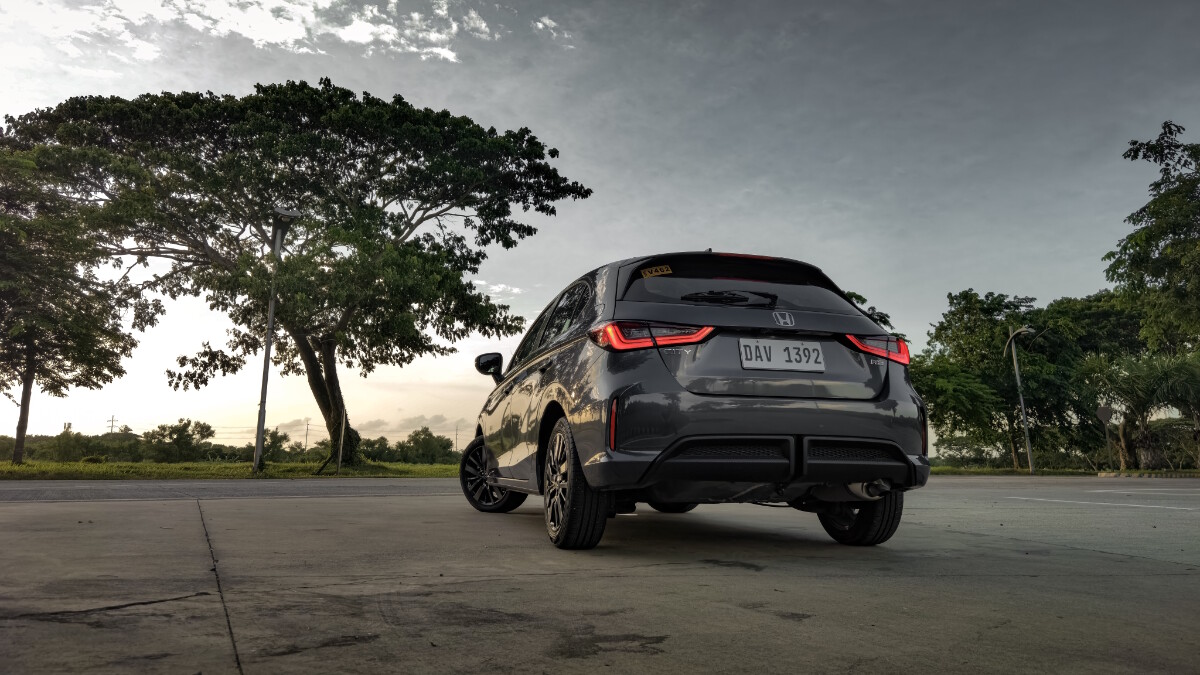 ADVERTISEMENT - CONTINUE READING BELOW ↓
The tucked-in rear hatch, with its more prominent tails and large under-bumper carbon-look diffuser, is more neatly packaged and visually interesting than in the sedan. Everything else is the same, from the sharklike LED headlights and three-dimensional grille to the asymmetric-spoke 16-inch alloy wheels. Which isn't a bad thing, mind you. This is a pretty good-looking car.
Interior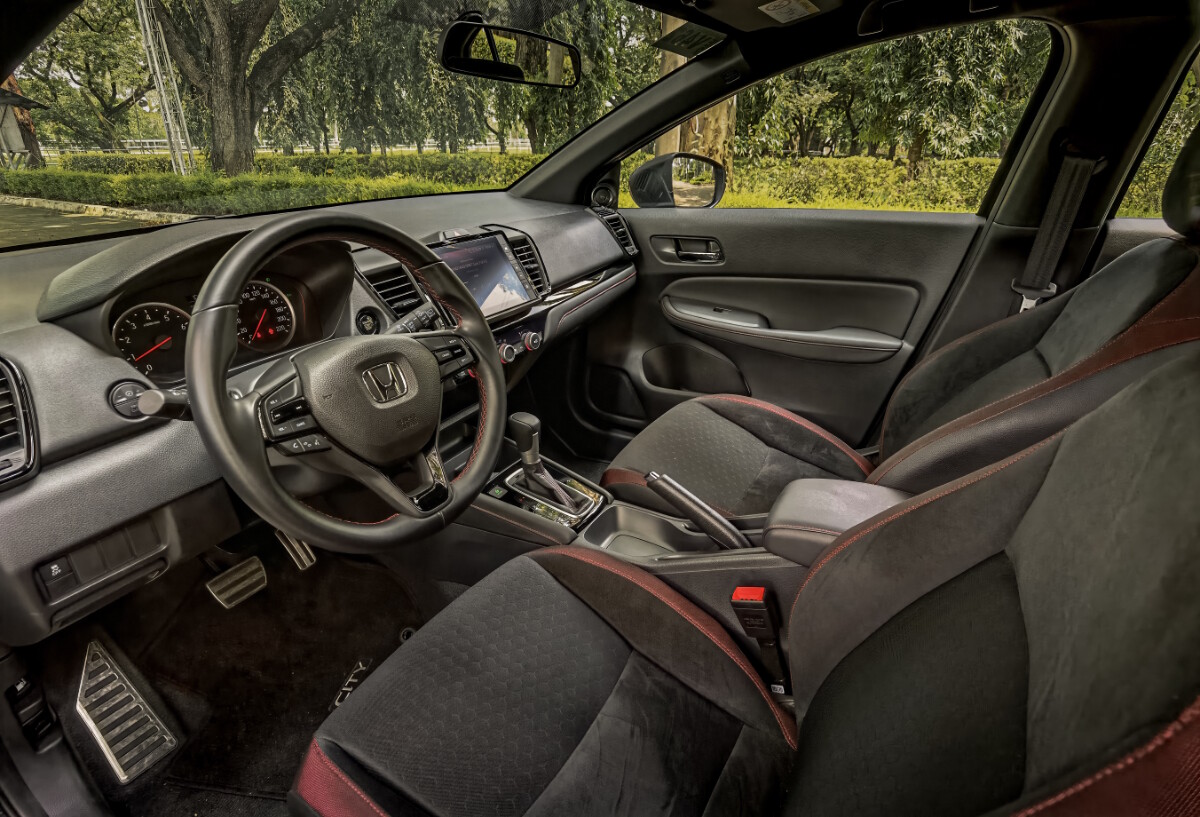 ADVERTISEMENT - CONTINUE READING BELOW ↓
On the inside, the City is all business. Well, it's all City. The same squared-off dashboard and air vents. No Jazz-type A/C vent cupholders, sorry. Durable black leatherette with red contrast-stitching covers the steering wheel and the armrests. Comfortable red-accented fabric and leatherette seats feature a hexagonal relief pattern that echoes the sporty grille, and which proves cool under the sun, despite the dark color. You're sat spread out, and the tilt-and-telescopic steering and wide range of seat-height adjustments allow you to find a comfortable position, however short or tall you are.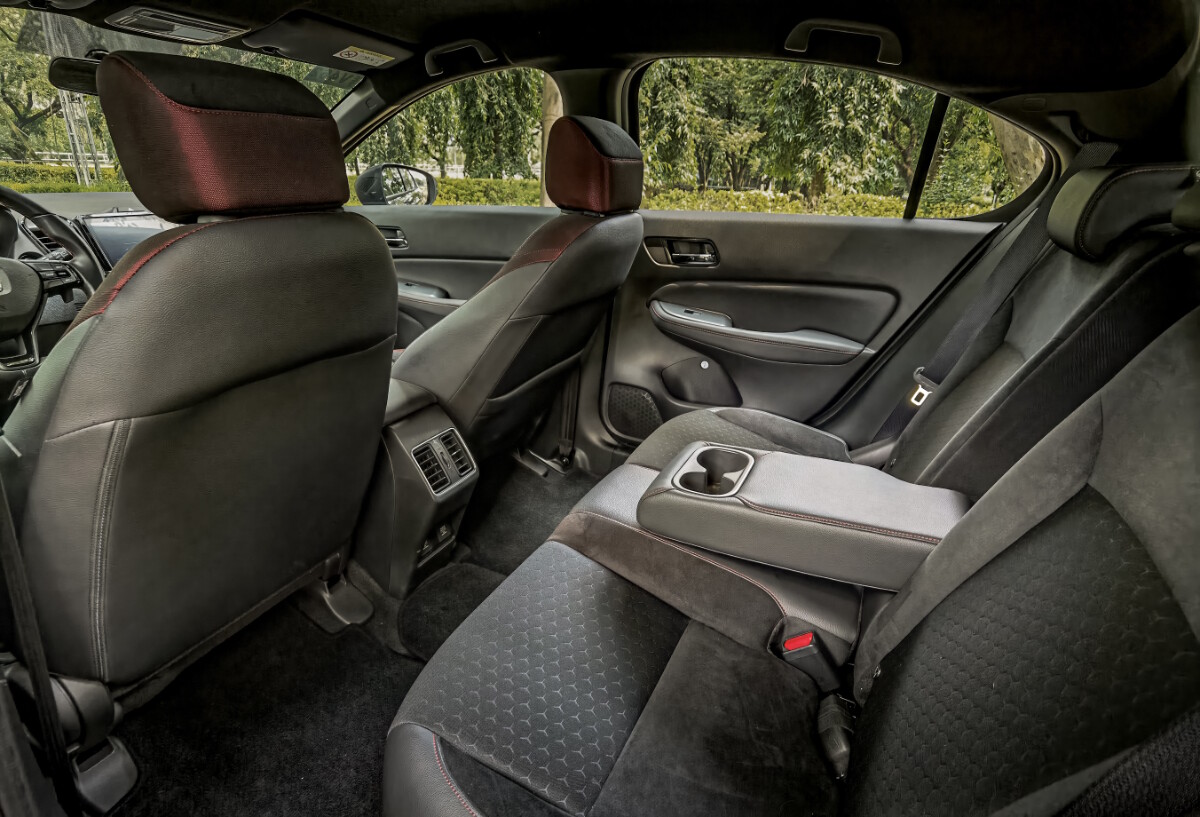 ADVERTISEMENT - CONTINUE READING BELOW ↓
Rear seat legroom is second to none, and I can easily cross my legs in the back without kicking the front seatbacks. Not something you can do in the Jazz. There's a fold-out center armrest with extra cupholders, but it flops down at a weird angle rather than sitting flat against the seat cushion. Those cushions, however, fold deep into the floor thanks to the front-midship gas tank, revealing a huge cargo area. Big enough to sleep two, if you'd like, and the rear air vents are positioned so that they actually stick out over the cargo floor in 'sleeper' mode. Just be aware that the flooring over the large under-trunk compartment flexes a bit under if you move around, er, energetically on top of it. The ceiling height of this impromptu sleeper is also a bit lower than in the Jazz, but it's fantastic otherwise.
Engine performance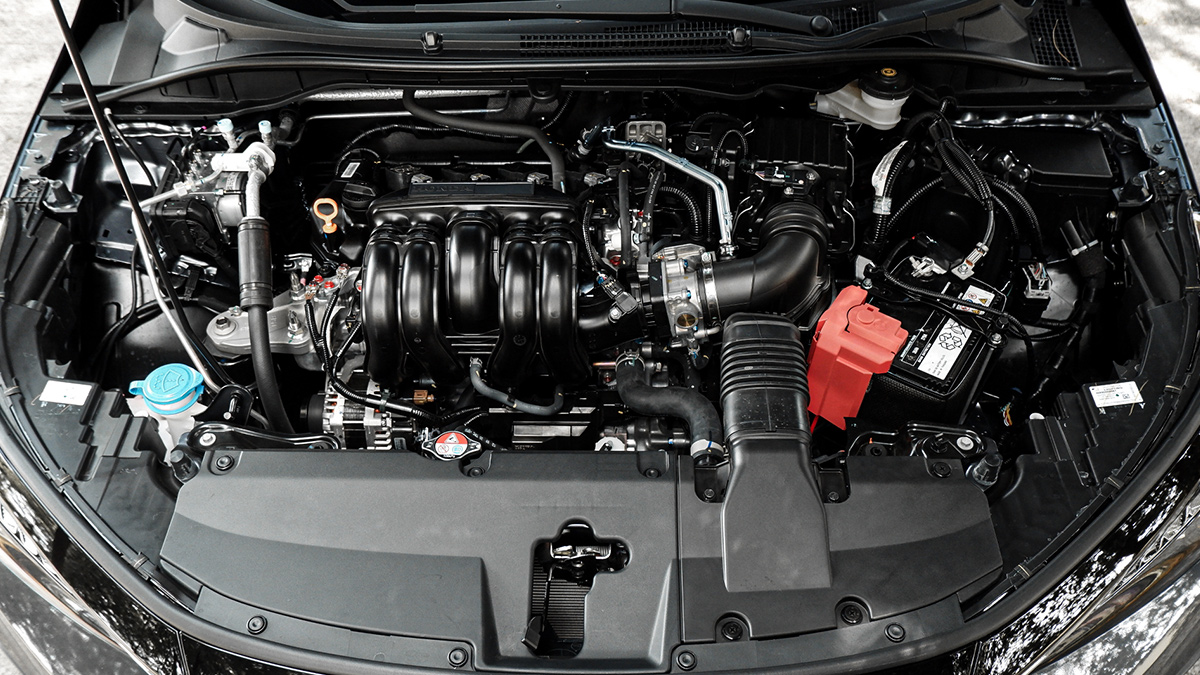 ADVERTISEMENT - CONTINUE READING BELOW ↓
Also fantastic is that L15ZF engine under the hood. The L-series may be going on 20 years already, but you'll hear no complaints from me. This latest one puts out 119hp and 145Nm of torque, and has impressive pull. Unlike many other engines, this one pulls hard until you hit the 6,600rpm limiter, thanks to Honda's dual-cam i-VTEC system that optimizes engine breathing throughout the rev range. You only get a continuously variable transmission with the hatch, but it does gamely mimic traditional gear changes via the paddle shifters in Sport mode. Expect 0-100kph in the mid-to-low 11sec range, similar to the sedan.
On the minus side, the engine is kind of noisy, especially when you're pulling out to overtake. But when you throttle back, it still gives impressive economy numbers, with highs of around 25km/L on the highway at a constant 80kph. In-city performance isn't as impressive, running from 8-13km/L, but that's still much better than some of the City's primary 1.5-liter competitors.
ADVERTISEMENT - CONTINUE READING BELOW ↓
Riding and handling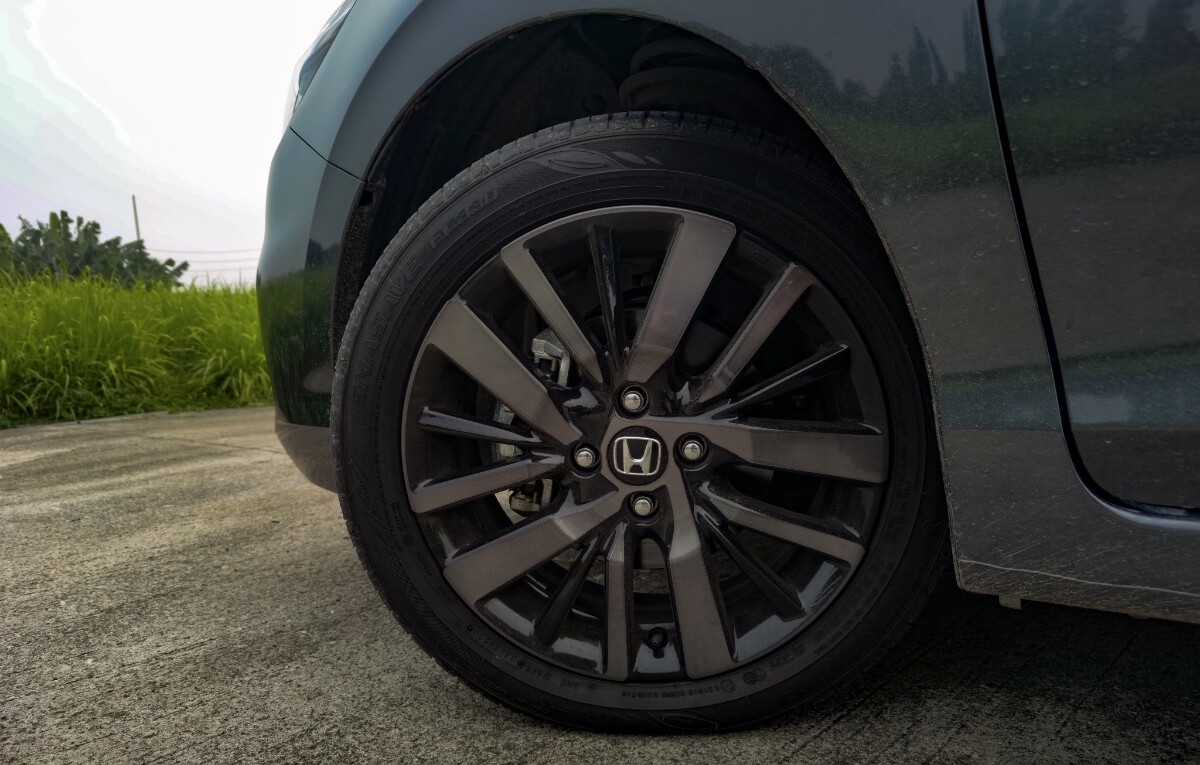 I wasn't overly impressed by the last Jazz I drove—tires a size too small, steering too light. But it was still pleasingly nimble. This new City Hatch feels more buttoned-down, but no less playful. The steering is firmer and steadier on the highway, and body motions feel better controlled. Bigger 185/55 R16 Bridgestone Enasave tires give it better composure and grip without a concomitant increase in road noise.
ADVERTISEMENT - CONTINUE READING BELOW ↓
As you'd expect of a hatch, the City is easy to drive and park. Though the narrow rear window does cover quite a bit of your view out back, it only really bothers you while parking. And for that, you have a standard rear camera to help you. No proximity sensors, so you do have to watch carefully. But it's a big help.
Extra features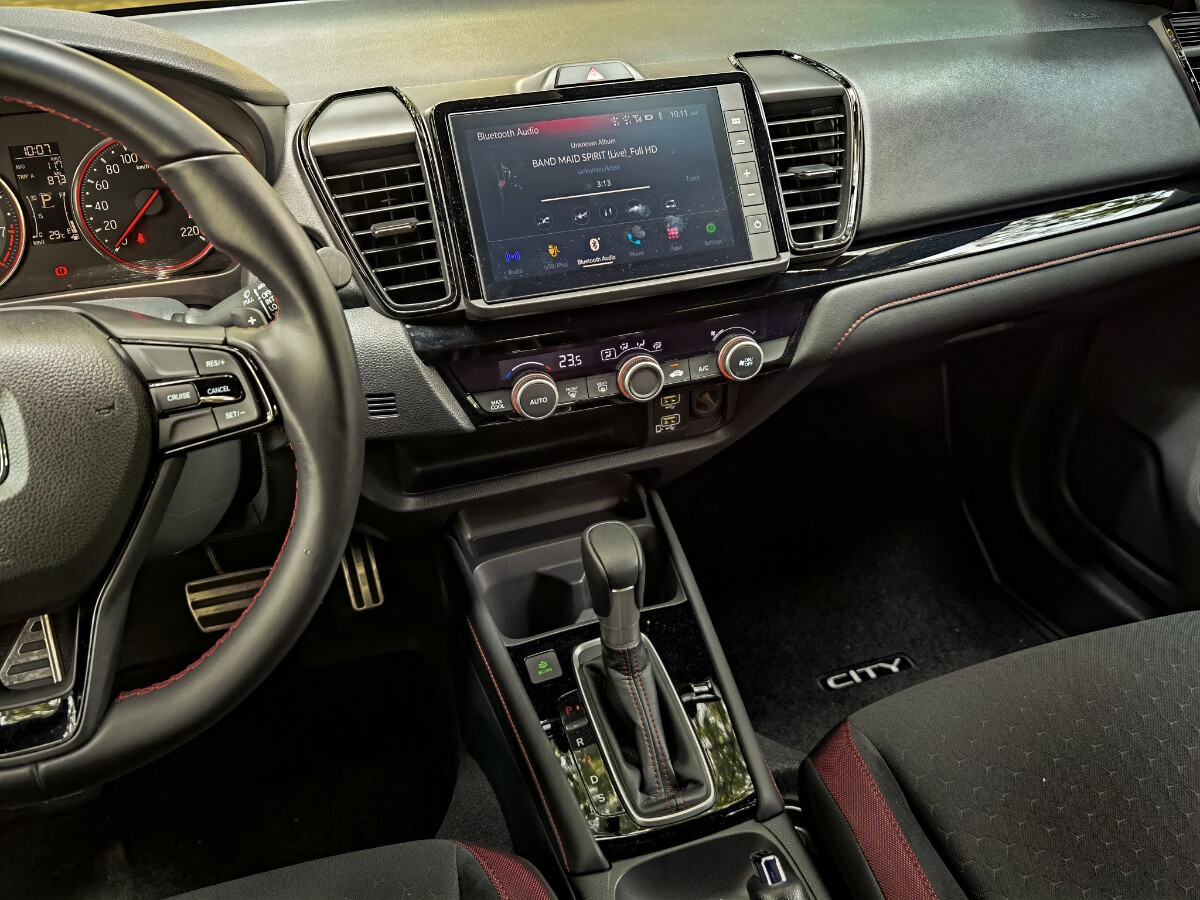 ADVERTISEMENT - CONTINUE READING BELOW ↓
Aside from that camera, you get a whole bunch of goodies standard with the RS variant, the only variant for now. That means a full suite of safety features, including stability control, side curtain and knee airbags, dual Isofix mounts in the rear, and keyless door locks and ignition.
On the tech side, you get a big eight-inch infotainment screen with Apple CarPlay and Android Auto as standard. Sound from the eight-speaker system is strong, but does take some fiddling to get the most out of. There's automatic climate control, rear A/C, and multiple USB charging/tethering ports up front. You also get two 180-watt 12V sockets in the back, which should be enough juice to run small household appliances via power inverters. Perfect for an impromptu camp out.
Verdict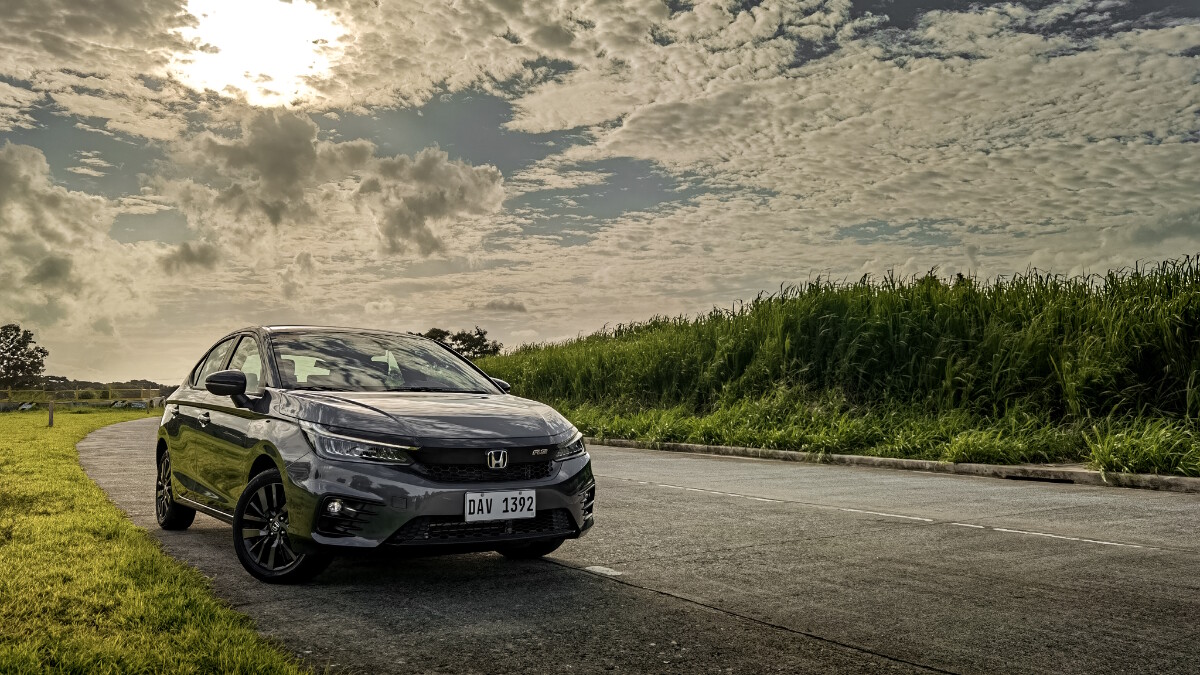 ADVERTISEMENT - CONTINUE READING BELOW ↓
The Honda City Hatchback is an incredibly versatile package. The only thing it isn't is a Honda Jazz. But while it lacks the quirky lifestyle-oriented personality of the Jazz, it doesn't lack the flexibility or utility. And with the new Civic-inspired styling, it should appeal more to conservative local buyers. Buyers who might be put off by the extra quirkiness of the new Jazz. And, let's face it, in this crossover-addicted market, the hatchback is an endangered species. Making a hatch that appeals to the sedan crowd makes quite a bit of business sense.
Even better, as the five-door City shares 80% of its content with the sedan, that helps keep prices down. Hard to believe given the P1.115-million price, but keep in mind that this is a top-of-the-line variant. Given how good this is, we do hope that Honda brings in lower-spec versions to round out the lineup over the next year.
ADVERTISEMENT - CONTINUE READING BELOW ↓
SPECS: 2021 Honda City Hatchback 1.5 RS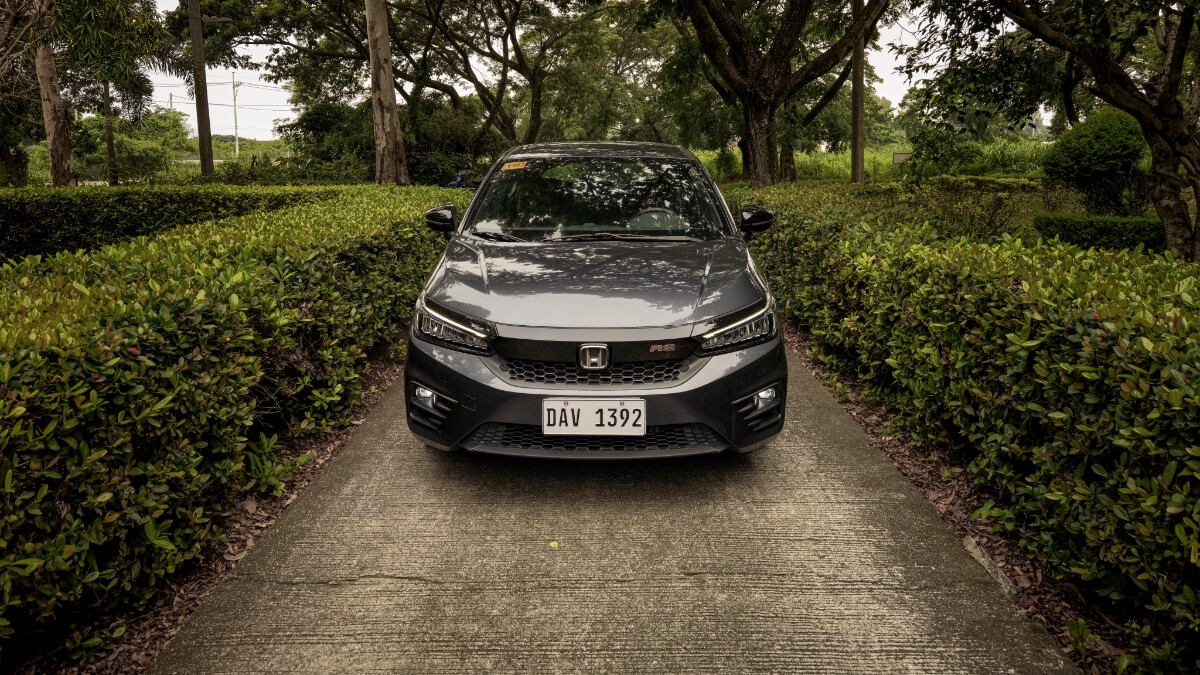 Price: P1,115,000
Engine: 1.5-liter gasoline I4
Power: 119hp @ 6,600rpm
Torque: 145Nm @ 4,300rpm
Transmission: continuously variable
Layout: FWD
Seating: 5
Score: 18/20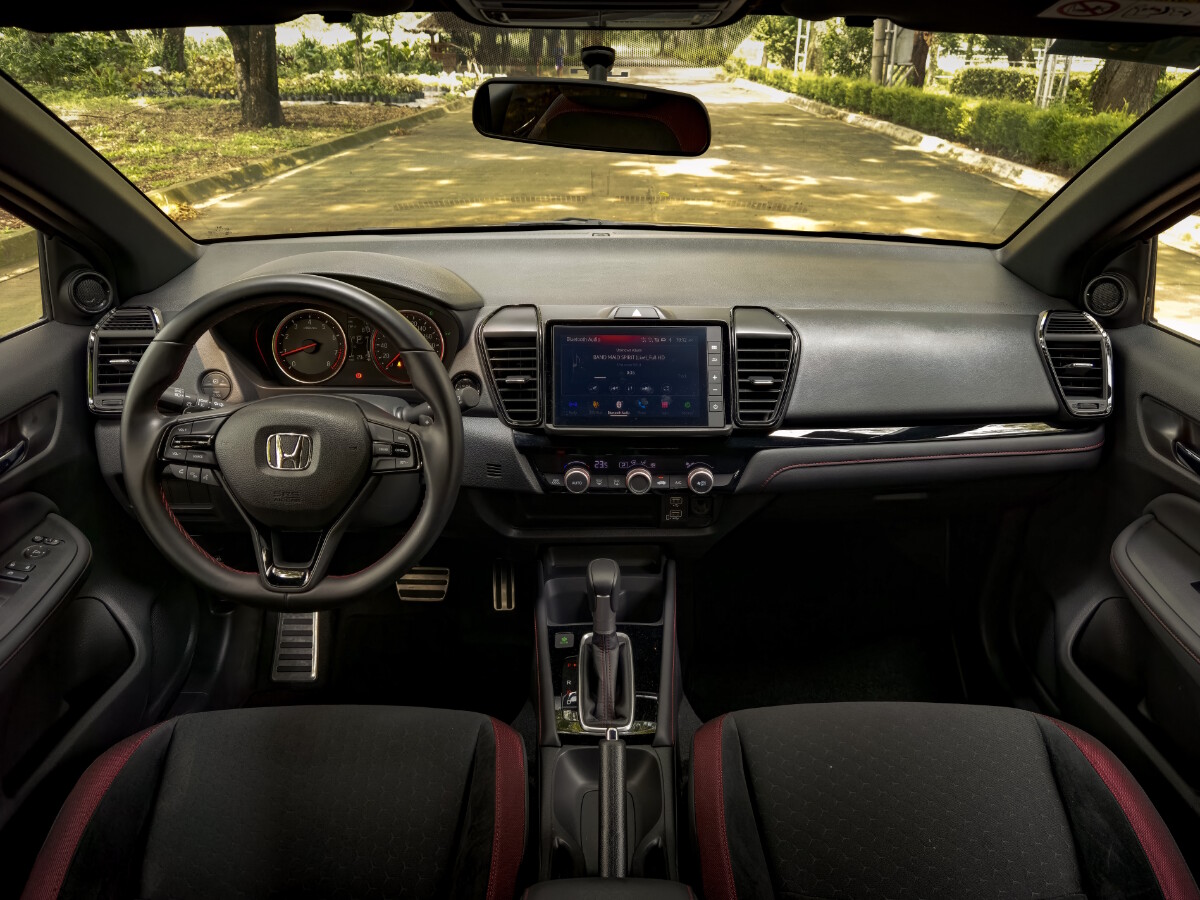 ADVERTISEMENT - CONTINUE READING BELOW ↓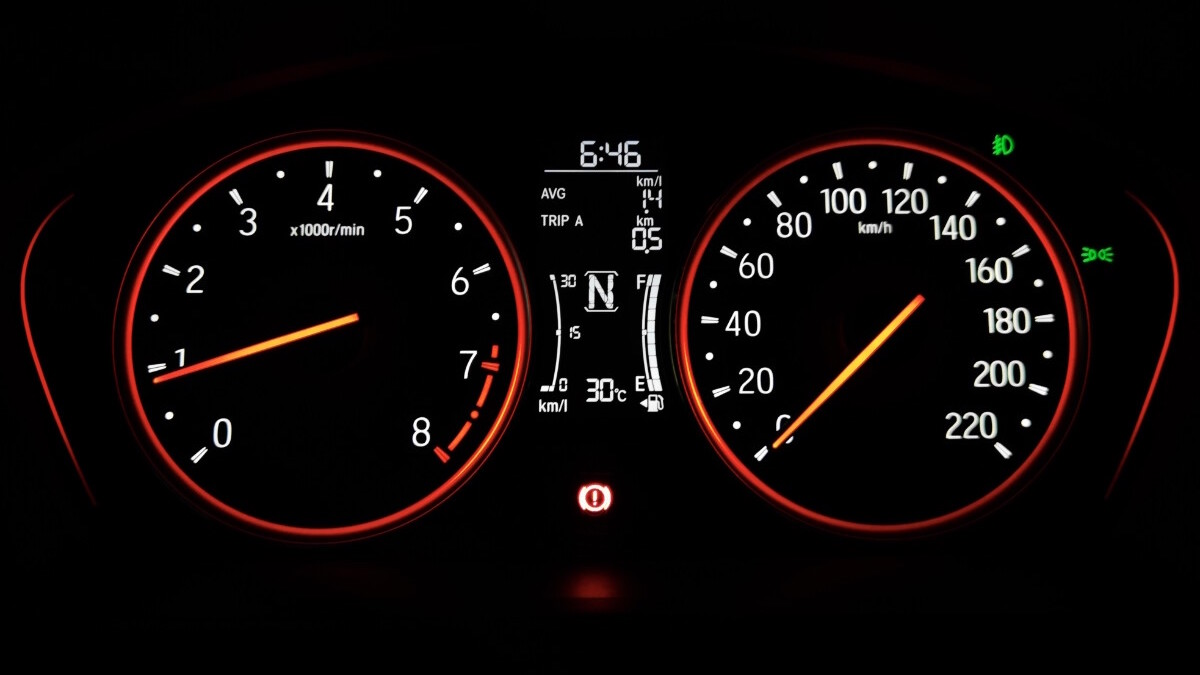 ADVERTISEMENT - CONTINUE READING BELOW ↓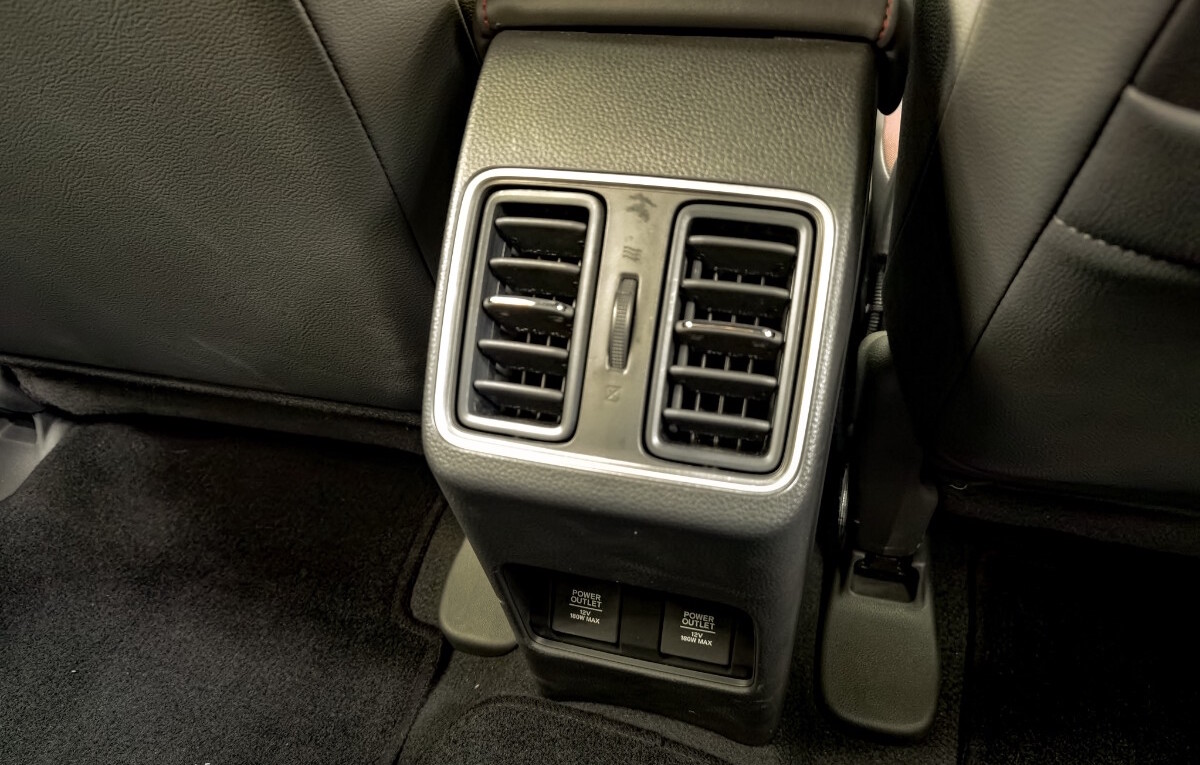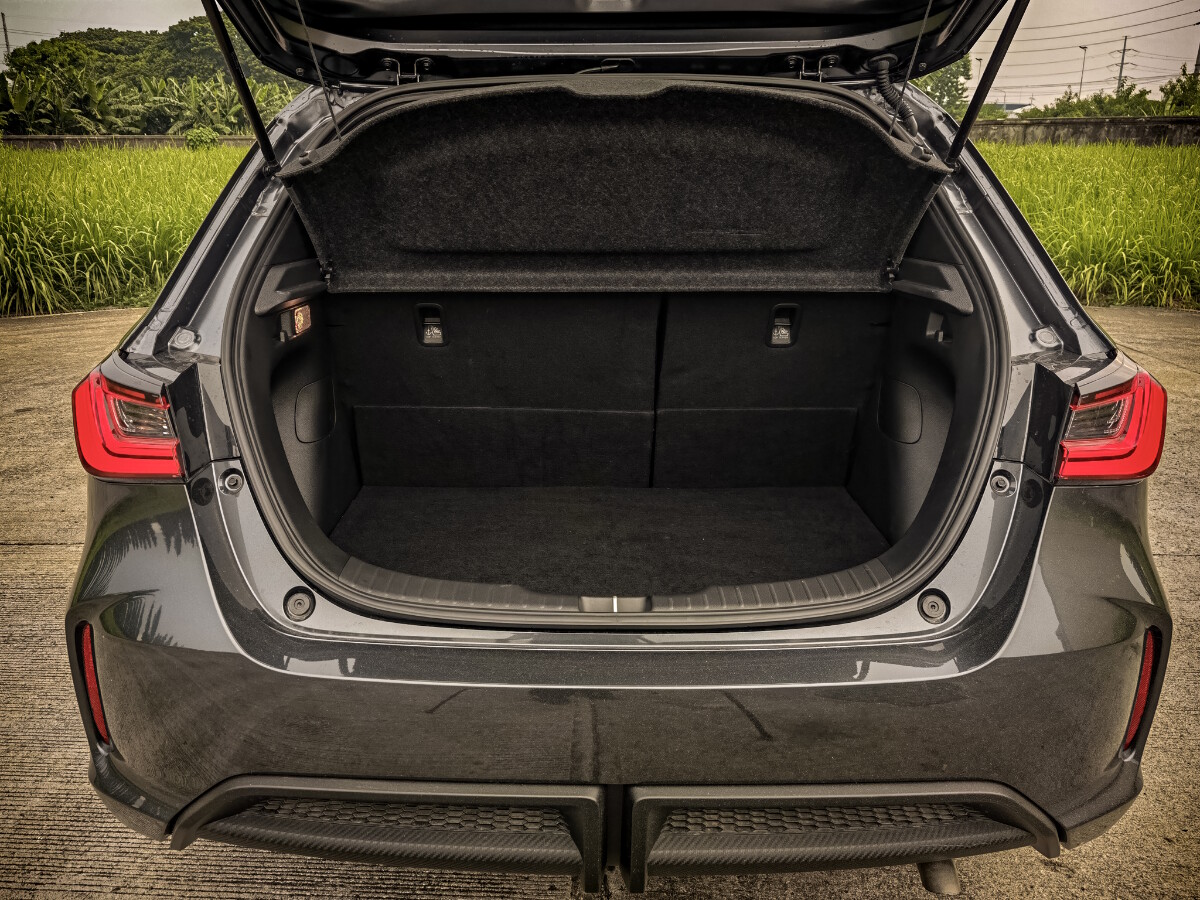 ADVERTISEMENT - CONTINUE READING BELOW ↓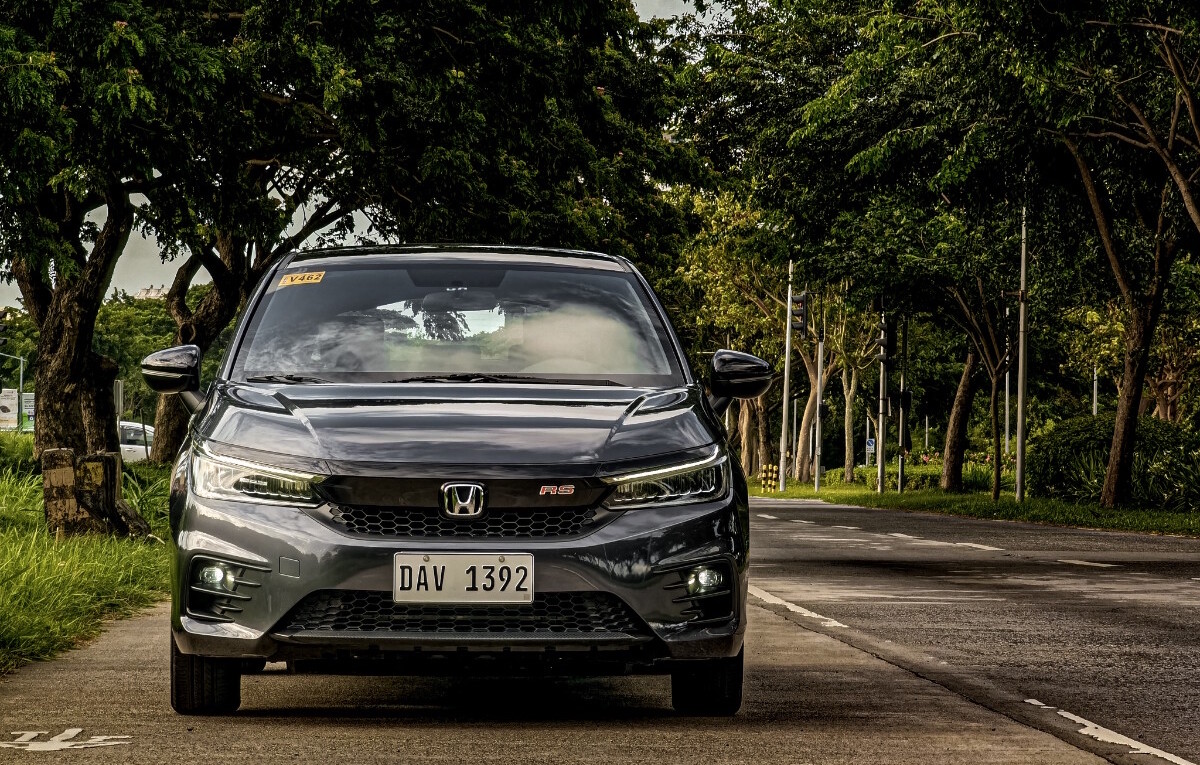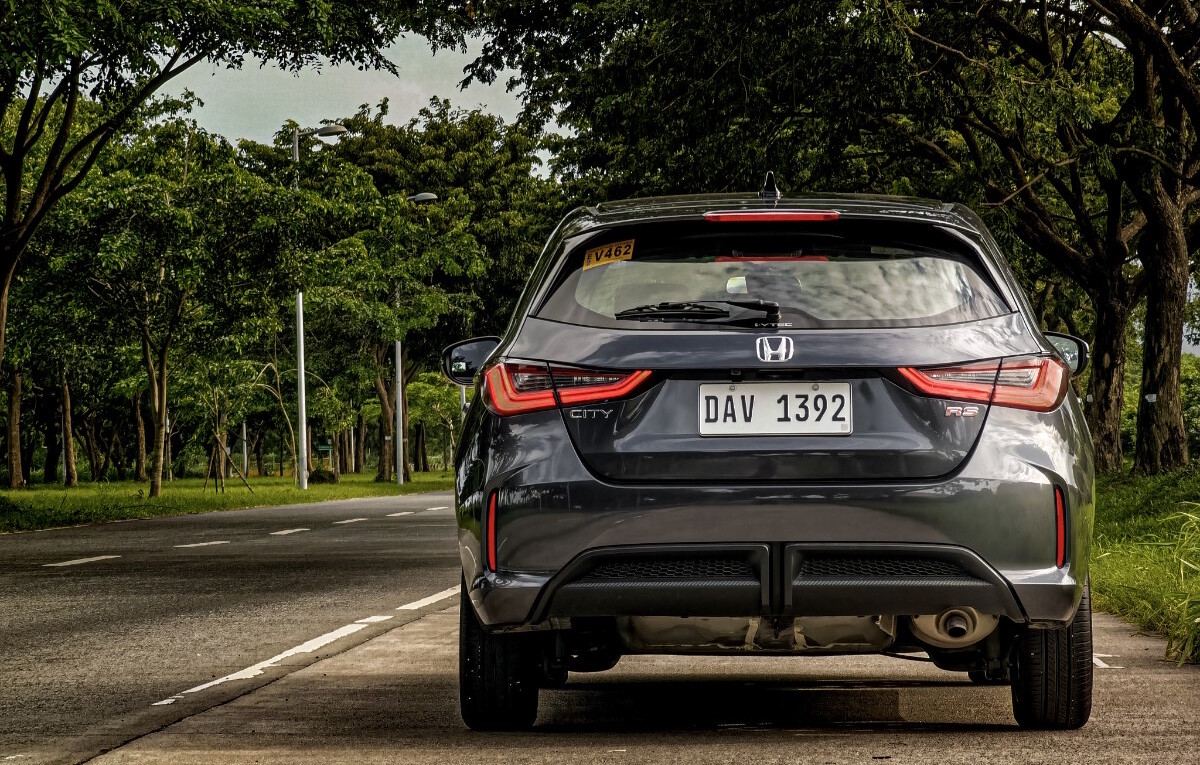 ADVERTISEMENT - CONTINUE READING BELOW ↓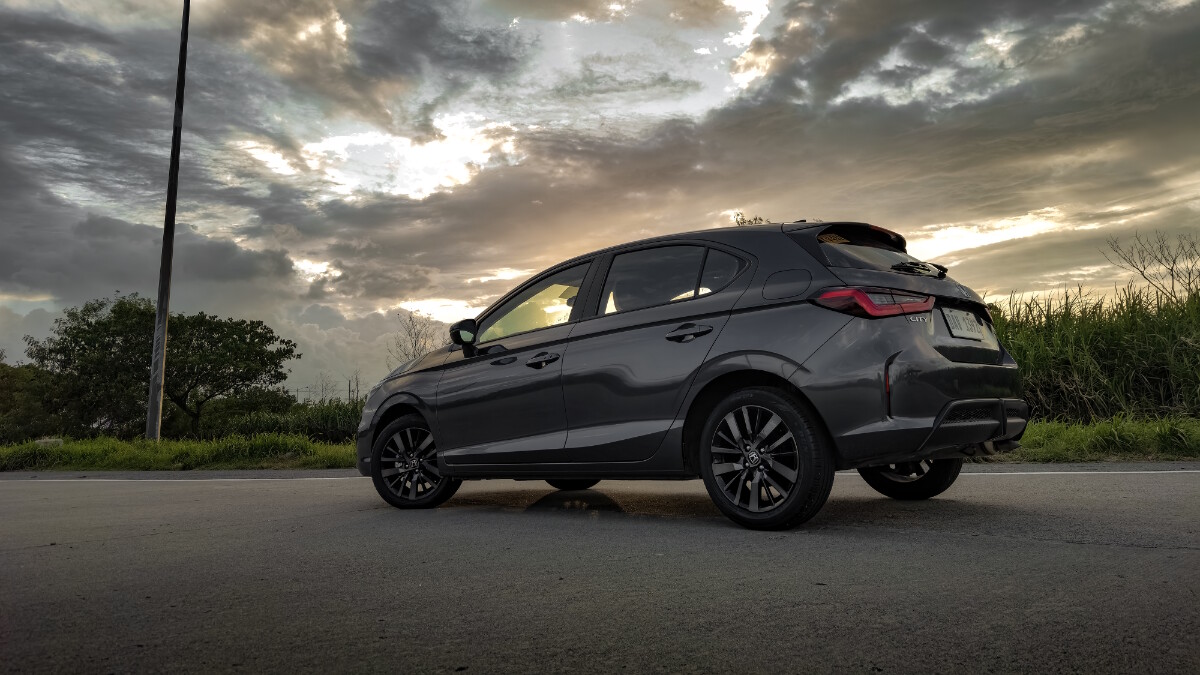 Top Gear Philippines is now on Quento! Click here to download the app and enjoy more articles and videos from Top Gear Philippines and your favorite websites.