This is Hyundai reinforcing its hot-hatch credentials. First, back in late 2017, we had the i30N, now we have the i20N. Soon, a Kona N will be along, because hot crossovers are a thing these days. But the i20N is interesting, because this is Hyundai heading into a hot-hatch sector most firms have abandoned. Mini no longer genuinely cares about driver engagement, and all we have are lukewarm efforts such as the VW Polo GTI.
And the Ford Fiesta ST. This could be the reason no one else bothers. The same reason no one builds a Porsche 911 rival. The fast Fiesta is so well-suited to what it does, it is everything to everyone. But here's Hyundai tackling it head on. Four cylinders instead of three for the turbocharged motor, but near-identical power and torque figures at 201hp and 275Nm. All sent to the front wheels through a compulsory six-speed manual gearbox and a limited-slip differential, which will be optional in some markets and standard in others.
Which explains why it costs £24,995 (P1.67 million), when the Fiesta starts at £21,950 (P1.46 million). But actually, the Fiesta almost everyone has is the £24,575 (P1.64 million) ST3, which adds in Recaro seats and the limited-slip diff of the Performance Pack. Spec for spec, they're evenly matched.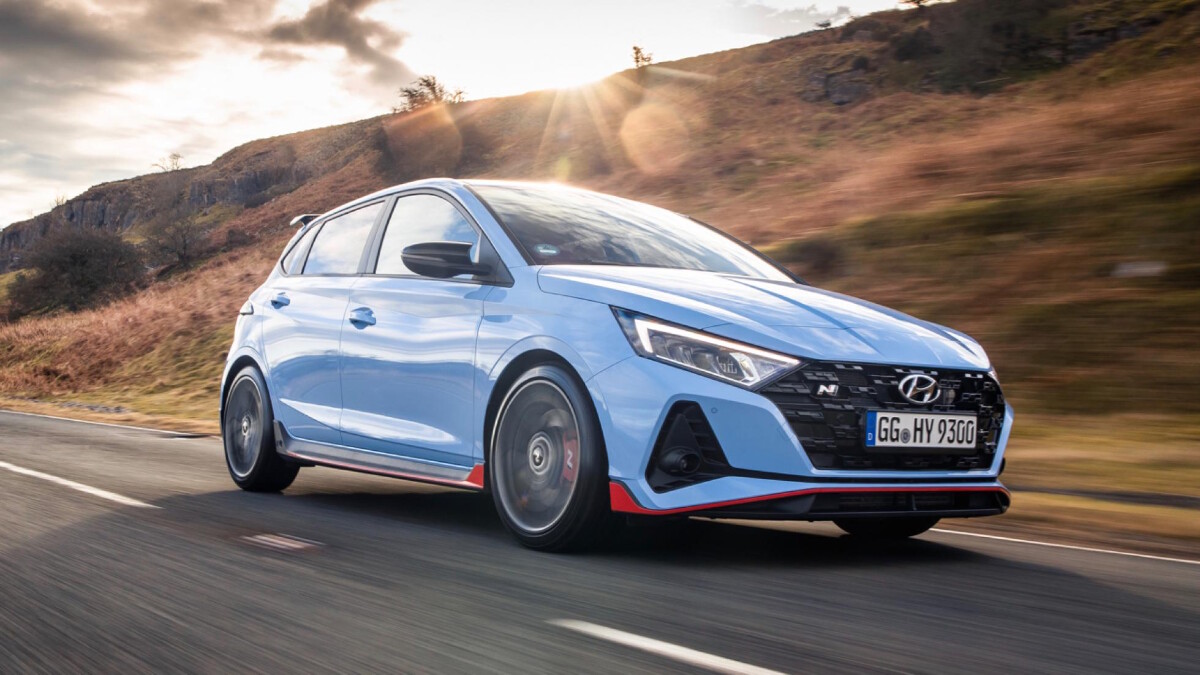 ADVERTISEMENT - CONTINUE READING BELOW ↓
Hyundai claims the i20N is inspired by the i20 WRC rally car. Of course it does—it needs to justify the sporting crossover somehow, even if it's just pointing to the road car's matching engine capacity and identical 1,190kg curb weight. That's commendably light actually—over 70kg below the Fiesta even though it has five doors. No three-door version available, which is likely to put off those who don't want people to think they've bought a happy family shopper.
At least you can spec it in Performance Blue paint, and all come plastered with Tomato Red lipstick. Sharp lines, too, although maybe too many of them around the rear three-quarter area. Compared with a standard i20 supermini there are also LED headlamps, a 10mm suspension drop, a 'WRC-inspired' roof spoiler, 18-inch wheels, uprated brakes, and—like the i30N—a wide range of configurable driving modes inside.
The mechanics are quite sophisticated, and the changes over the standard i20 are far-reaching, lending credence to Hyundai's claims that this is a proper driver's hot hatch. The engine features an intercooler and 350-bar fuel injection, the gearbox has been reinforced, the chassis has been stiffened at 12 extra points. There's a new anti-roll bar, springs and shocks, more camber on the wheels, reinforced suspension turrets, and that Torsen (torque sensing) locking diff to give the front end some bite and attitude under power.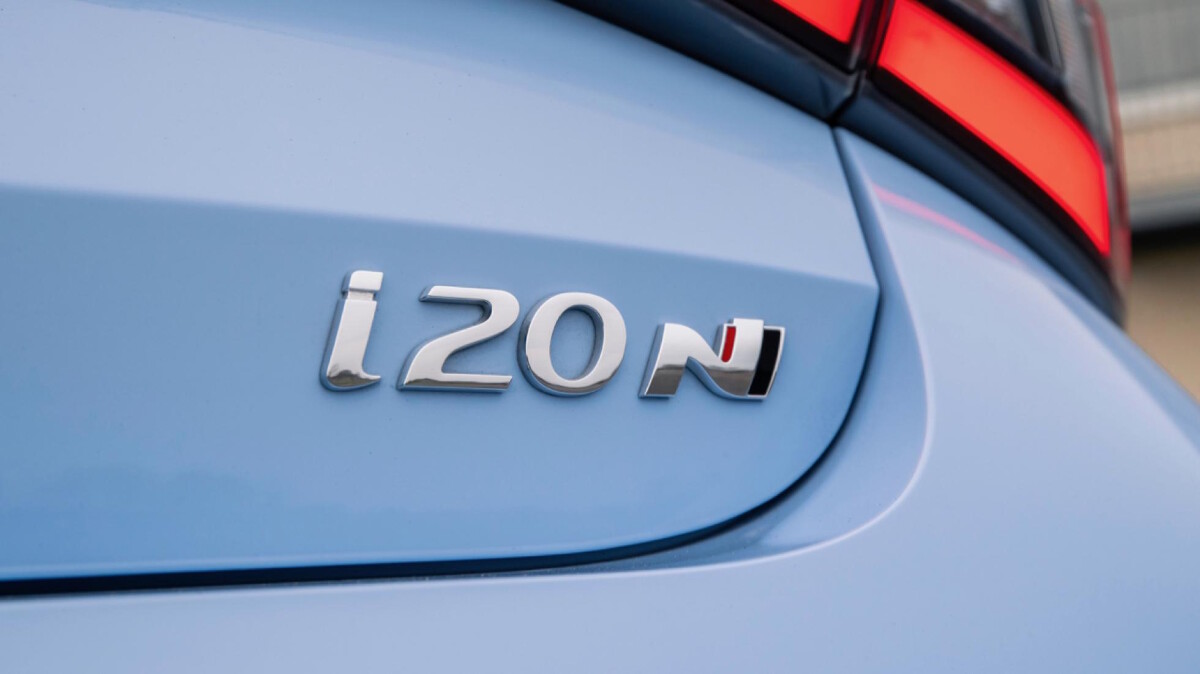 ADVERTISEMENT - CONTINUE READING BELOW ↓
Recommended Videos
The claims are 0-100kph in 6.7sec and 230kph, although you may be more interested in the as yet unconfirmed fuel-consumption and CO2 figures. If so, you're wrong. It even has a launch-control system, and you'll be wanting to test that out. Inside, there's plenty of N branding and interesting screen data to keep you occupied, including lap and acceleration timers, although we bet the 10.25-inch central touchscreen will more often be configured to handle Apple CarPlay or Android Auto. There are well-bolstered seats and a manual handbrake.
You might think this will deliver Toyota GR Yaris-style rally shenanigans. If so, you're misleading yourself. This is rally-inspired for marketing reasons only. The driving experience, as with the i30N before it, is more track-inspired. Don't forget the N in its name stands for Nürburgring.
On the road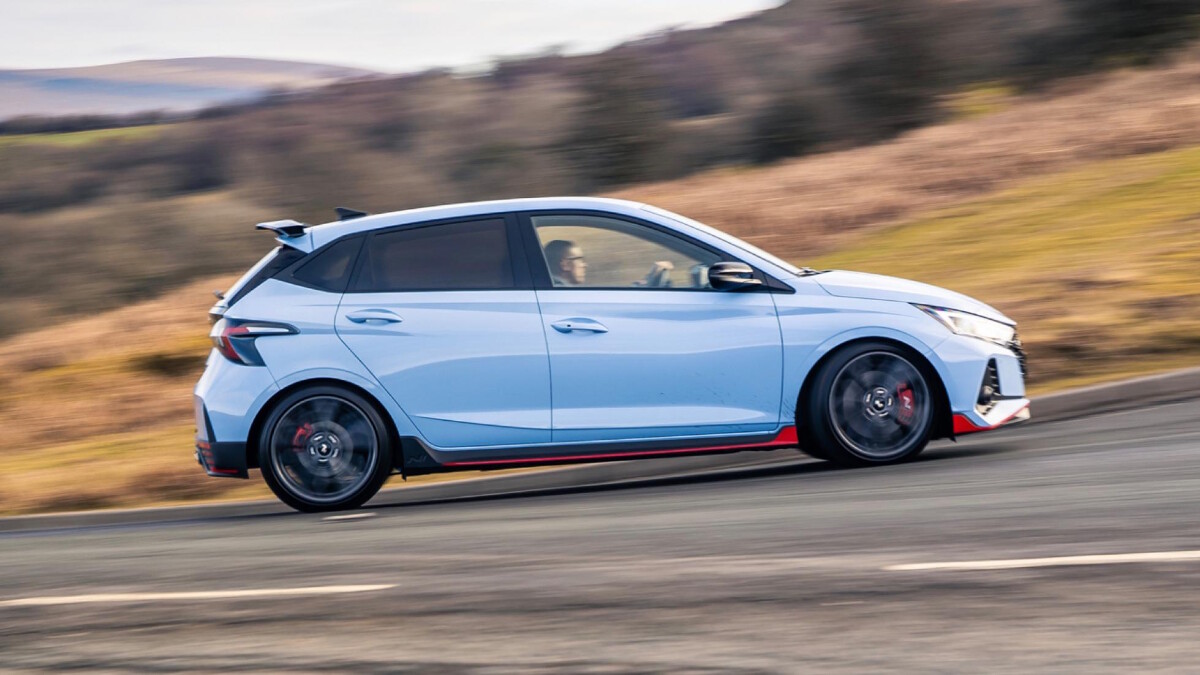 What do we know about this car's bigger brother, the i30N? That it has a cracking chassis and a perfectly fine, but rather unmemorable engine. Hyundai clearly believes that to properly establish the N brand, the i20N needs to mimic that template.
ADVERTISEMENT - CONTINUE READING BELOW ↓
So, let's get the bad stuff out the way first. The engine does a job, there's even a switchable exhaust that does deliver a bit of low-impact rumble and belch as long as you're going slow enough to hear it. That gets drowned out as speeds rise, though since it's also piped in through the speakers, maybe the engineers simply turn it off. Not much wrong with torque delivery, the 1.6-liter delivering 275Nm in a flat line from 1,750-4,500rpm. It's healthy enough from 2,000rpm, best at 3,500-5,500rpm. After that, it starts to run out of puff.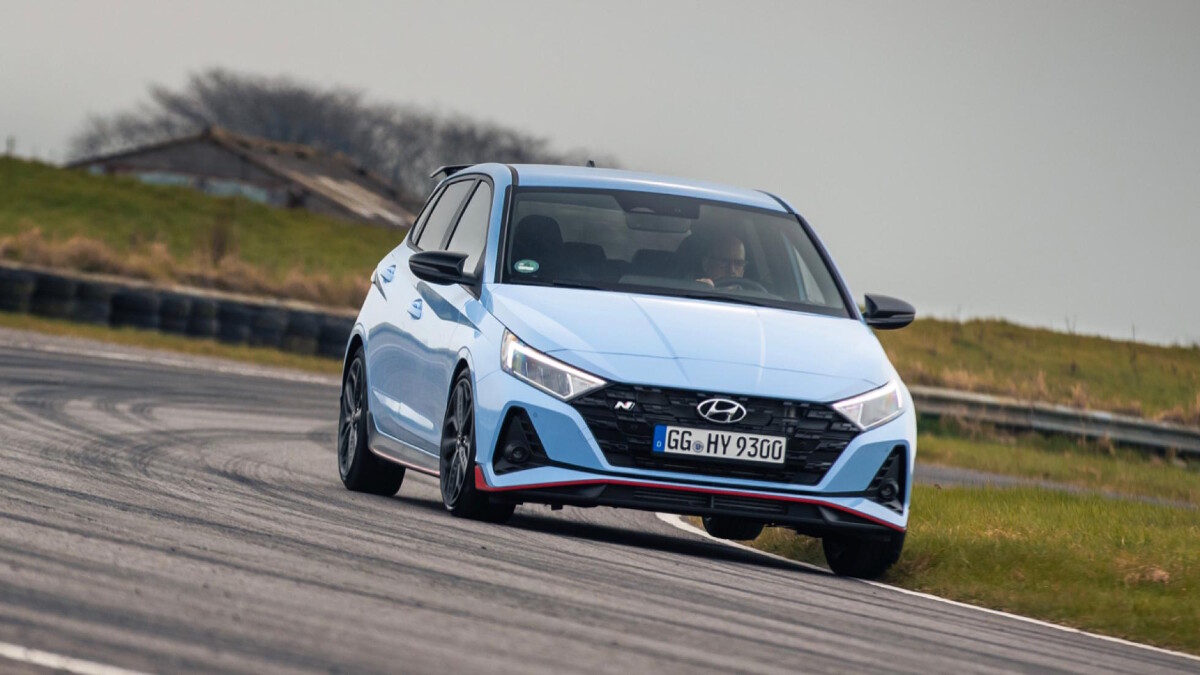 But it's just not that energetic. It acts like it's got heavy internals, so there's not enough energy and snap to it. The blame can be laid on the heavy flywheel. Blip it at a standstill, and revs build slowly and take ages to die away. Done for emissions regs, no doubt.
Give it the berries through third gear and the i20N does the job, but it doesn't seem overly enthusiastic, like it's towing quite a bit of weight around. But you know it's not because a) Hyundai tells you it weighs only 1,190kg, and around corners that feels right; and, b) you're moving faster than you thought. Faster than how nil-to-100-in-6.7 normally feels. If the Fiesta ST didn't have such an eager motor, we wouldn't be making too much of this, but it stops the i20N from feeling as responsive in its drivetrain as it does in its chassis. Sweet and satisfying six-speed manual shift, though, and the brakes are very impressive—they stay firm underfoot and stop the car very well indeed. Gets a bit light at the back if the road is rough or you really stamp on them.
ADVERTISEMENT - CONTINUE READING BELOW ↓
With the Fiesta, it's the way it tips itself into corners that's so enjoyable. It has a bit of roll, but it feels light and agile, playful, and mobile. The i20N is more serious-minded. More rigid suspension, tighter body control, tauter feel through its controls. Very i30N. But possibly even better than that is this feels like it was intended to be a hot hatch from the word go, not modified once the vanilla model had been rolled out. It's very together in everything it does. It corners flat and grips hard, but it will lift an inside rear wheel if you really bung it in. On a bumpy B-road, it's a great giggle around curves. Not a great deal of steering feel, but decent weight, and you get the communication through the chassis and the suspension.
It's coming out of corners that the i20N is most notable. That differential is aggressive and the traction it delivers is impressive. However, it does corrupt the steering, which wriggles in your hands as the diff juggles torque to each wheel. If the surface is rough, you'll have a bit of wrestle with it. It's fun, but I'm not sure the i20N needs it. In the Fiesta, it makes sense because there's more roll which unweights the inside tire and makes it more likely to spin up, so the diff keeps that under control.
But it's churlish to complain. Even if it doesn't work flawlessly, the diff adds some welcome driver engagement, a sense that you've got a proper driver's car on your hands, and it wants to show you what it's capable of. Like Toyota's GR Yaris, it's tautly suspended and quick to recover its composure. The damping is impressive—when you're driving hard.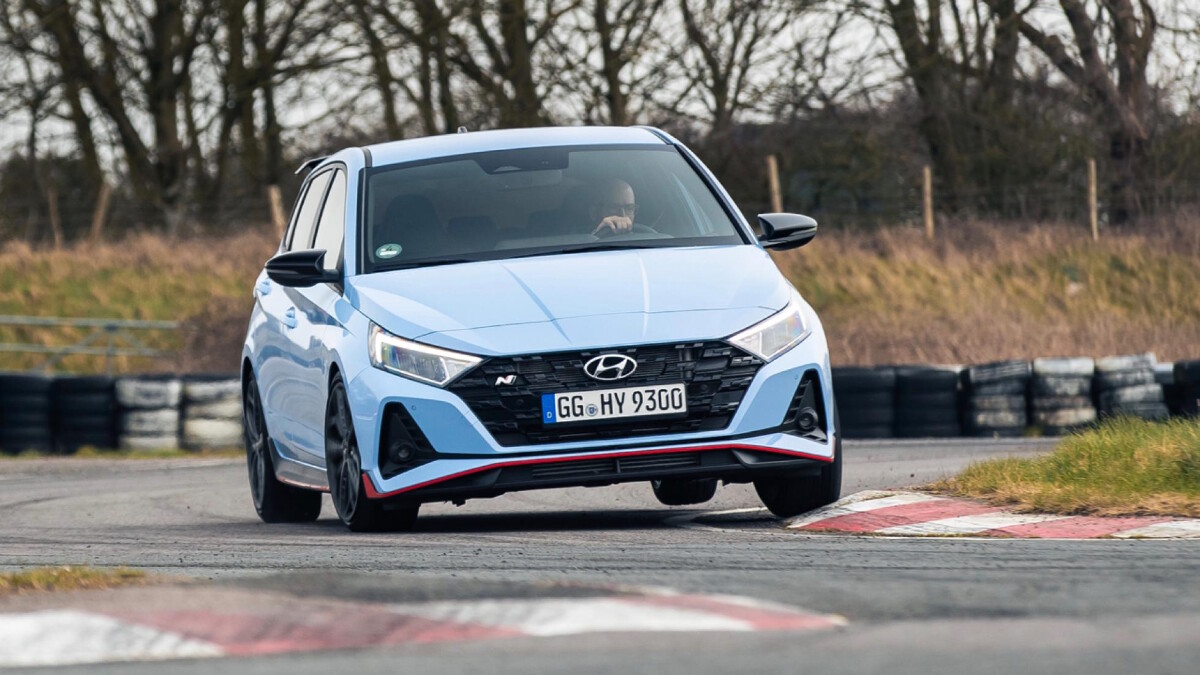 The rest of the time, it's a jiggly little car, even more so than the Fiesta. The ride around town is stiff, passengers will notice. The dampers aren't adaptive, so no matter what mode you put the other systems in, the ride quality doesn't change. But at least you have stuff to play with. There's a pair of configurable N buttons on the steering wheel, adjusting engine, stability control, steering, exhaust, and rev matching, each through four different levels: Eco, Normal, Sport, and Sport+. Thought rev matching was either on or off? So did we. So, too, does Hyundai since the lesser two modes don't quite achieve perfect rev matching as you downshift, while both Sport modes do it indistinguishably well.
ADVERTISEMENT - CONTINUE READING BELOW ↓
What we have here is an eager beaver of a hot hatch. Not quite as dynamically talented as the 4WD Toyota GR Yaris, or as playful and flamboyant as the Fiesta ST, but this is a junior hot hatch that takes itself seriously and does a more than convincing job of tearing a B-road to pieces. Scuttles round corners quickly, but never feels particularly deft or light doing so. Small, but packs a punch.
On the inside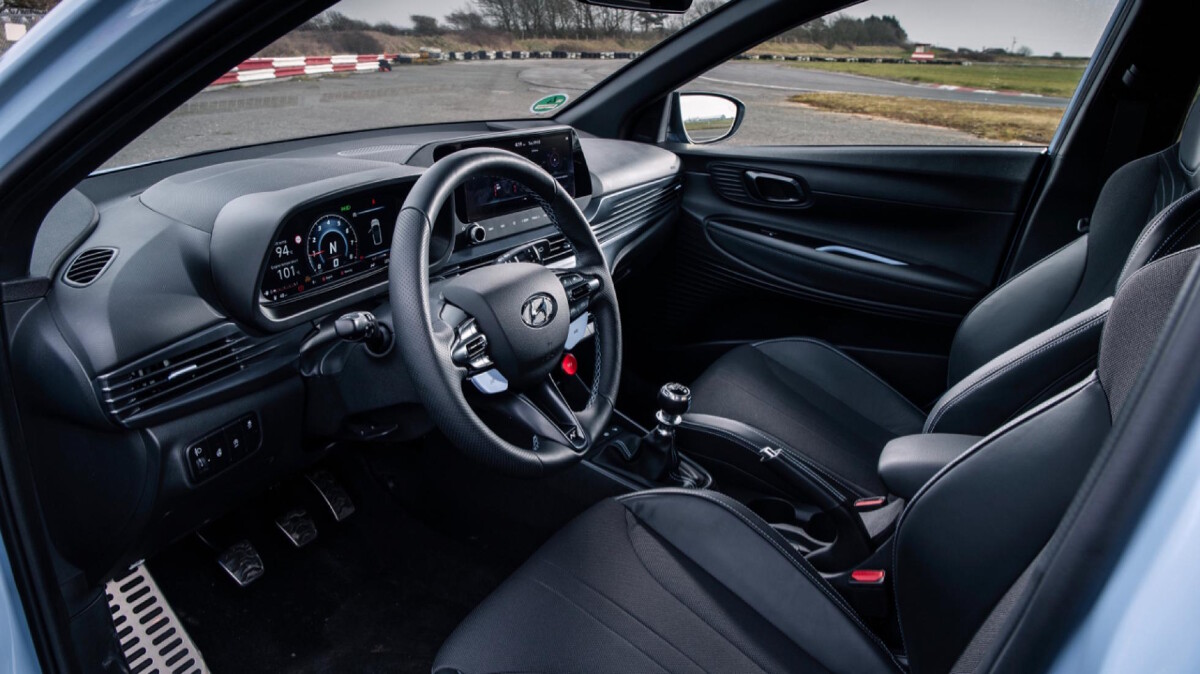 It's a very well-packaged car, the i20N. Outwardly small at just over four meters long and 1.75 meters wide, but able to fit four adults without too much of a squeeze. The low floor means feet dangle and knees aren't bent then forced into the backs of the front seats. Luggage capacity (352 liters) is okay, plus the seats fold and there's underfloor storage if you need more.
And it acts the part of a proper hot hatch up front. There's the N buttons and the bright-red rev match button on a steering wheel that is arguably too thick-rimmed, but actually in keeping with seats that are well-bolstered at the sides, though possibly too broad in between to properly lock you in place. Could do with the steering wheel jabbing into your chest a bit more, but on the whole, this feels and acts the part—probably more so than the Fiesta, and definitely once you take into account the stuff you get to play with.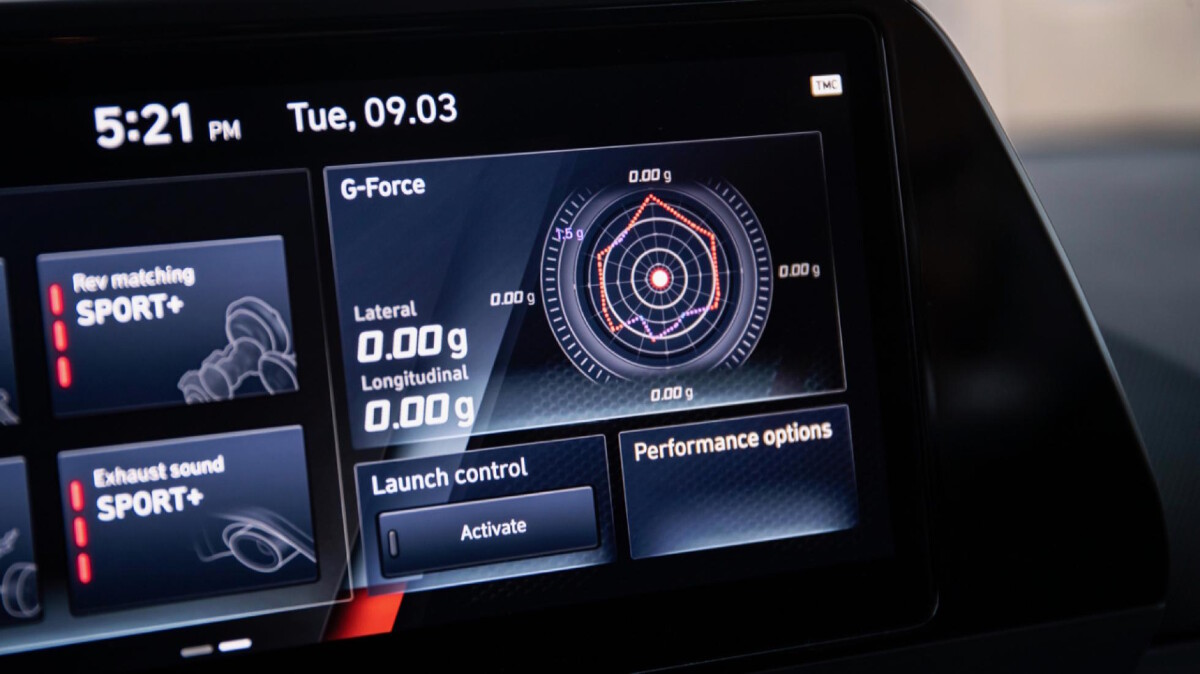 There are screens and modes galore, graphs of g force and torque, launch control, a Performance Driving Data System, and more. There's plenty to keep you busy and it feels very complete in here. Nothing's missing from the kit list, and although some of the plastics—especially the strip across the dash—are on the shiny side, there's no impression that the quality isn't up to scratch.
ADVERTISEMENT - CONTINUE READING BELOW ↓
Final thoughts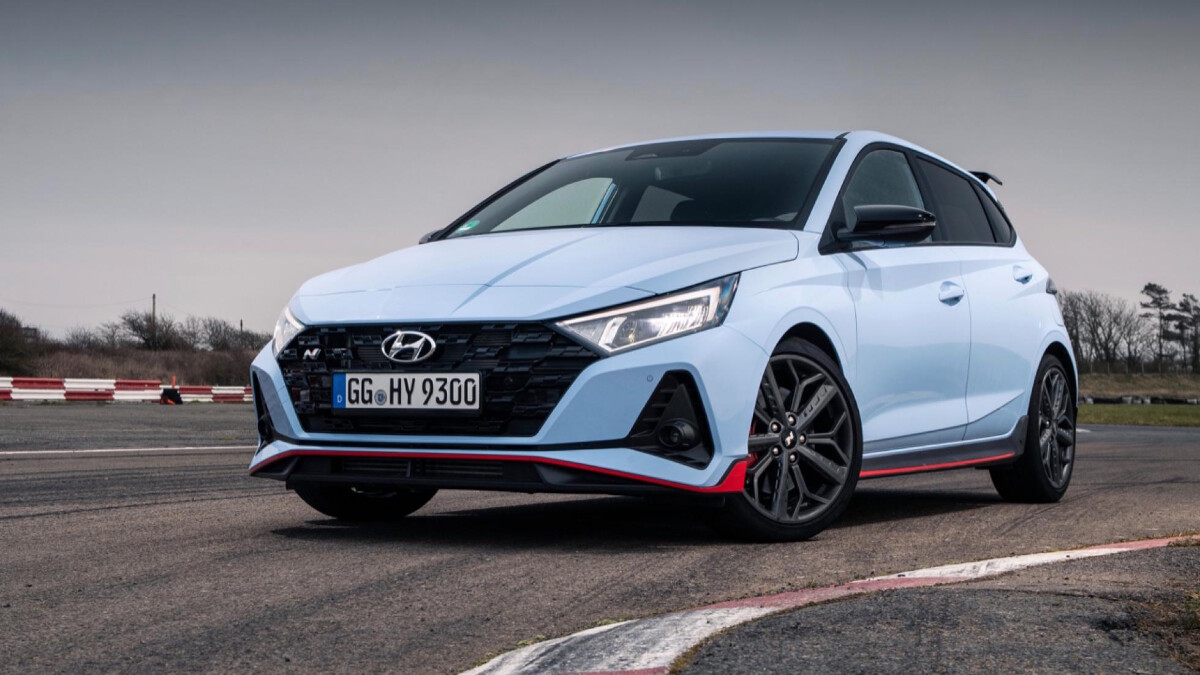 It comes as little surprise to us that Hyundai has nailed the i20N. The company has very directly copied the firm-riding, direct-handling template of the i30N. If anything, it's even better this time round—the car feels very together, complete, and well-rounded in a way we're not sure even the Fiesta ST can match. As an ownership proposition, there's a lot to like here.
What it isn't is as playful and laugh-out-loud amusing to drive as the Fiesta. That car, with its zingy engine and addictive chassis, remains the most fun in its class. The i20N is more serious-minded, a little hot hatch that thinks and acts bigger. The engine, which needs to be livelier, holds it back a bit, but otherwise, there's a lot to be said for the i20N. Not least the fact that Hyundai has bothered to develop and create a convincing car in a class that others have recently deserted, and presumably against an internal tide swinging strongly in favor of hybrid and electric.
Maybe a we'll-show-'em attitude at the N Performance division provided the extra focus needed to make the i20N so convincing. Whatever the reason, this is a fast, engaging, and likeable supermini. Chalk it up as another success for Hyundai N.
More photos of the Hyundai i20N: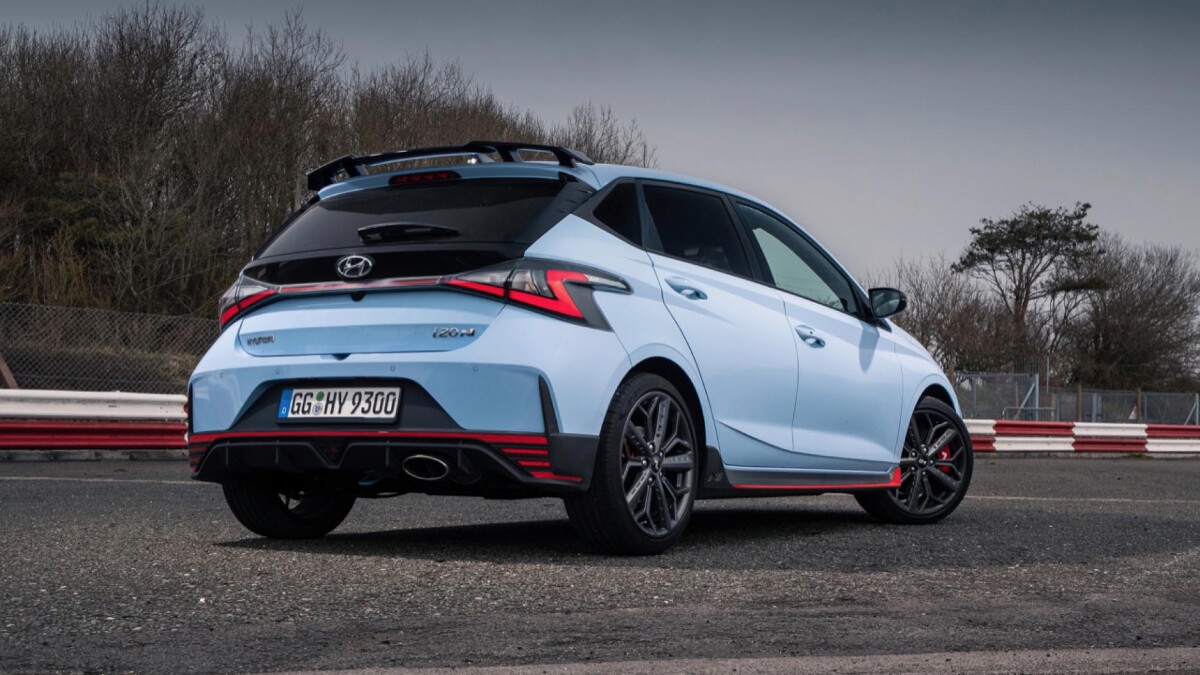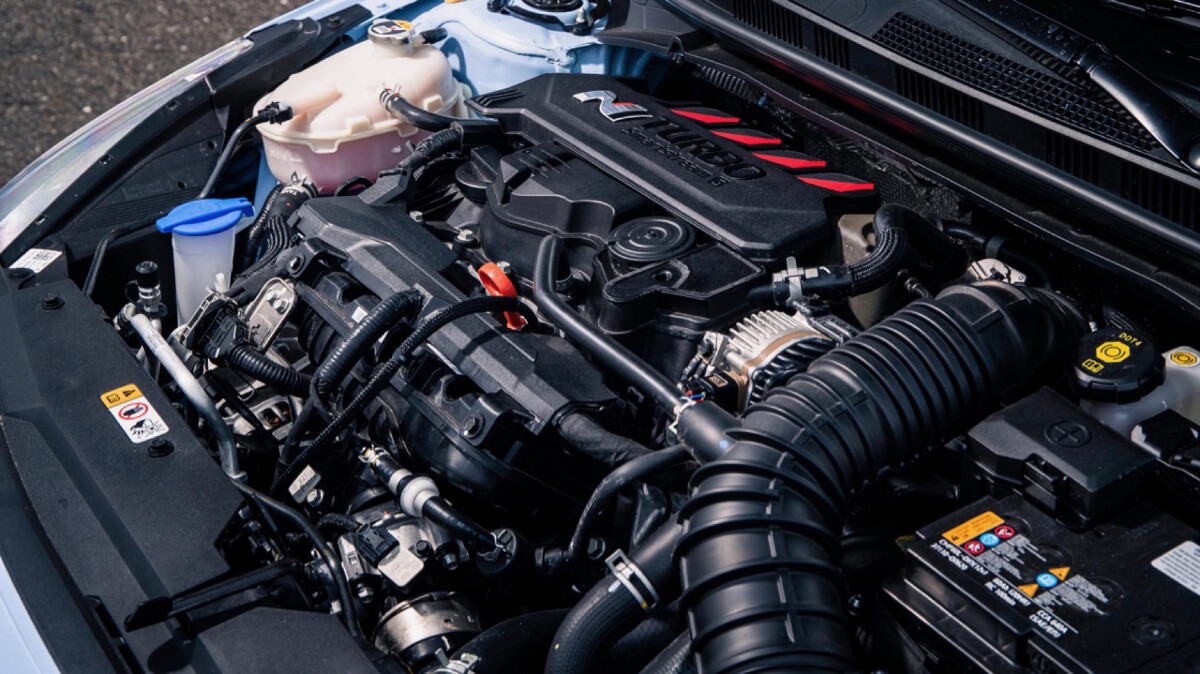 ADVERTISEMENT - CONTINUE READING BELOW ↓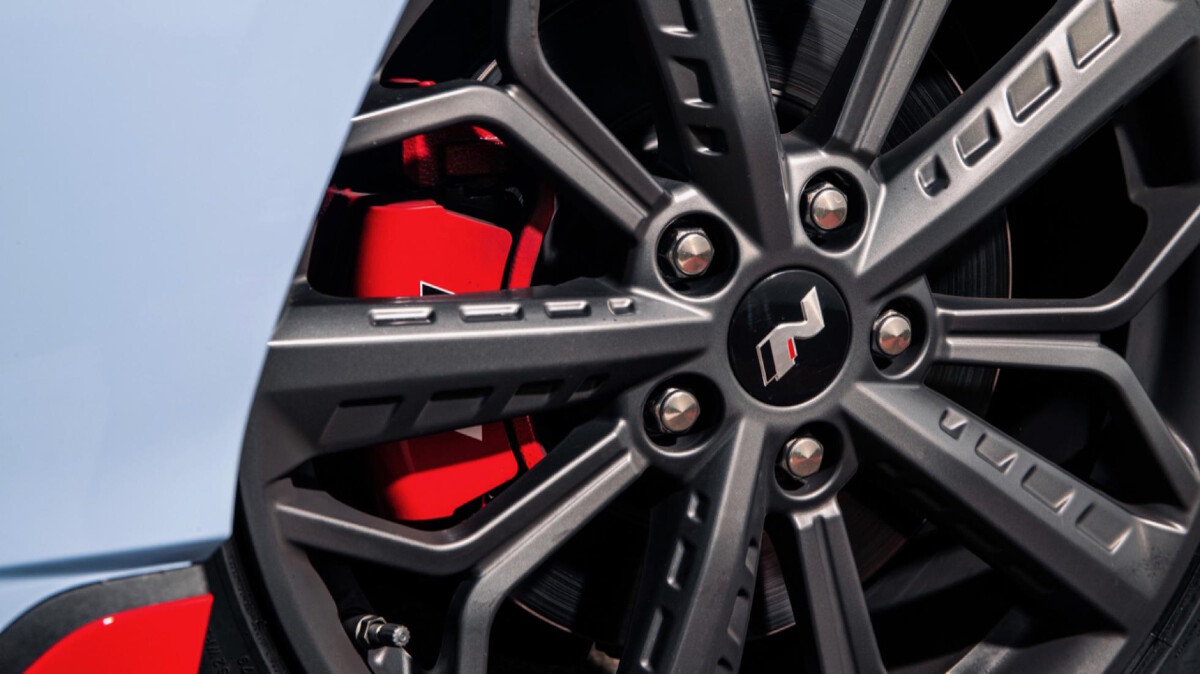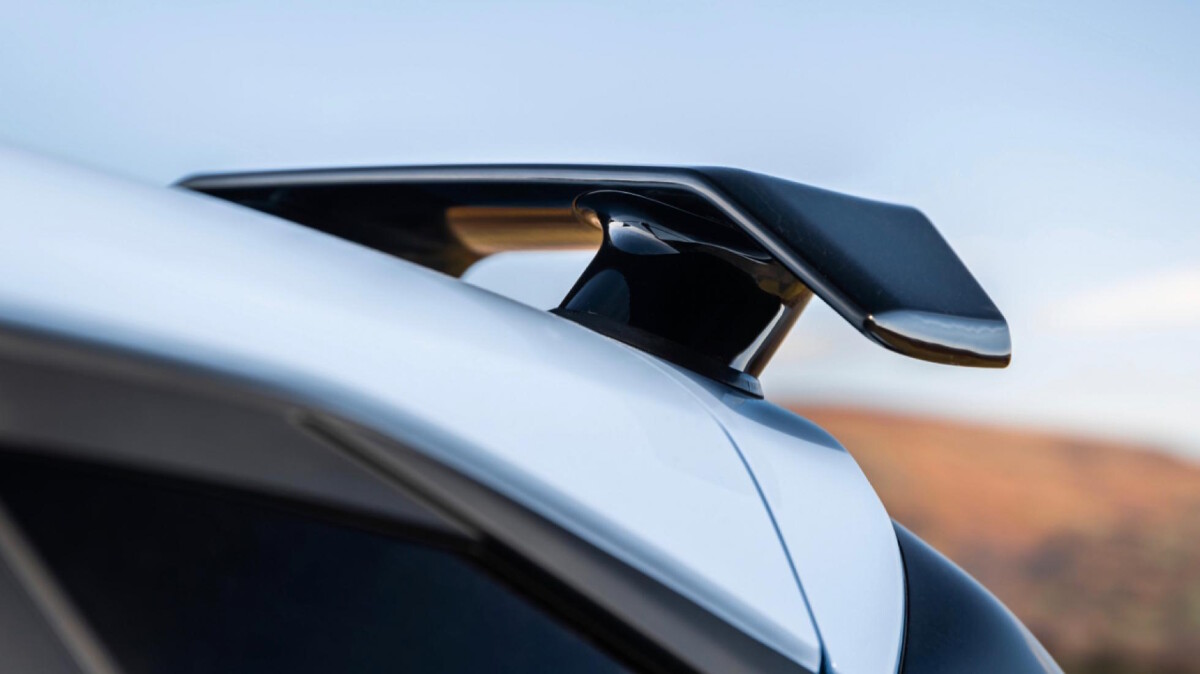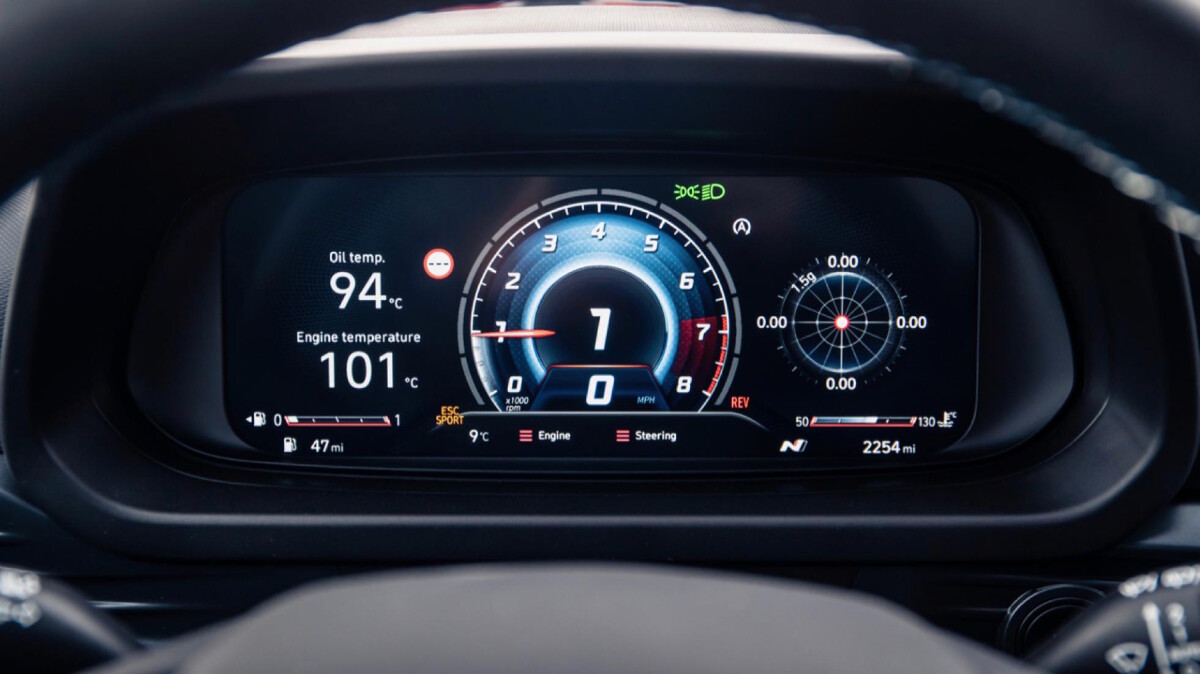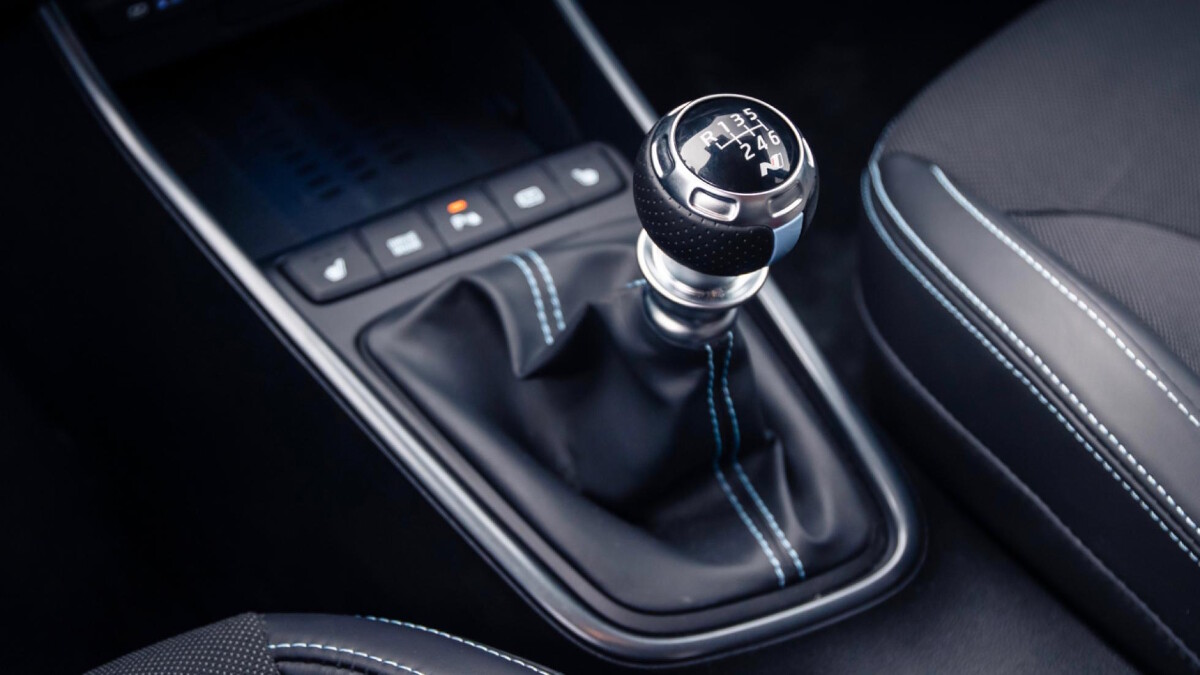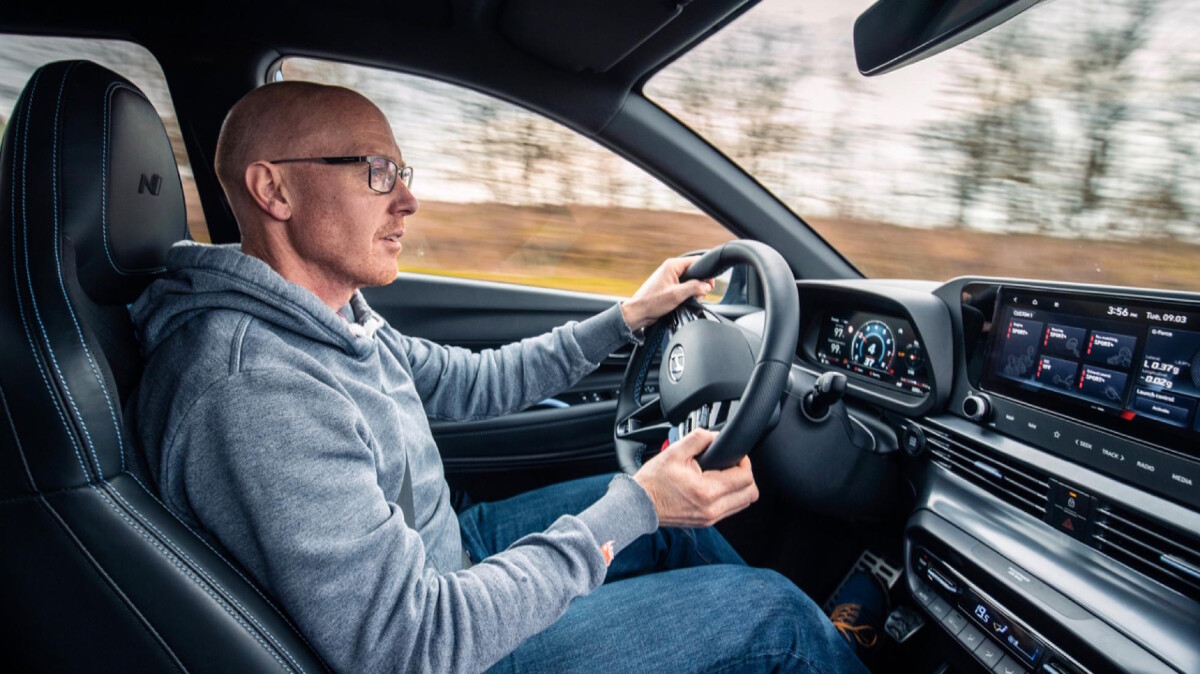 ADVERTISEMENT - CONTINUE READING BELOW ↓