Hyundai describes the new Tucson as "a design revolution" for the brand. It's not kidding. In an incredibly saturated corner of the market, it'll stand out. Which is exactly the point.
Whether you like the look its Parametric Hidden Lights lend it or not, it's surely got your attention among the Tiguans and the Kugas of this world. Still, eye-jolting aesthetics are just one half of the bargain. If it can't back them up, it's diverting but ultimately powerless.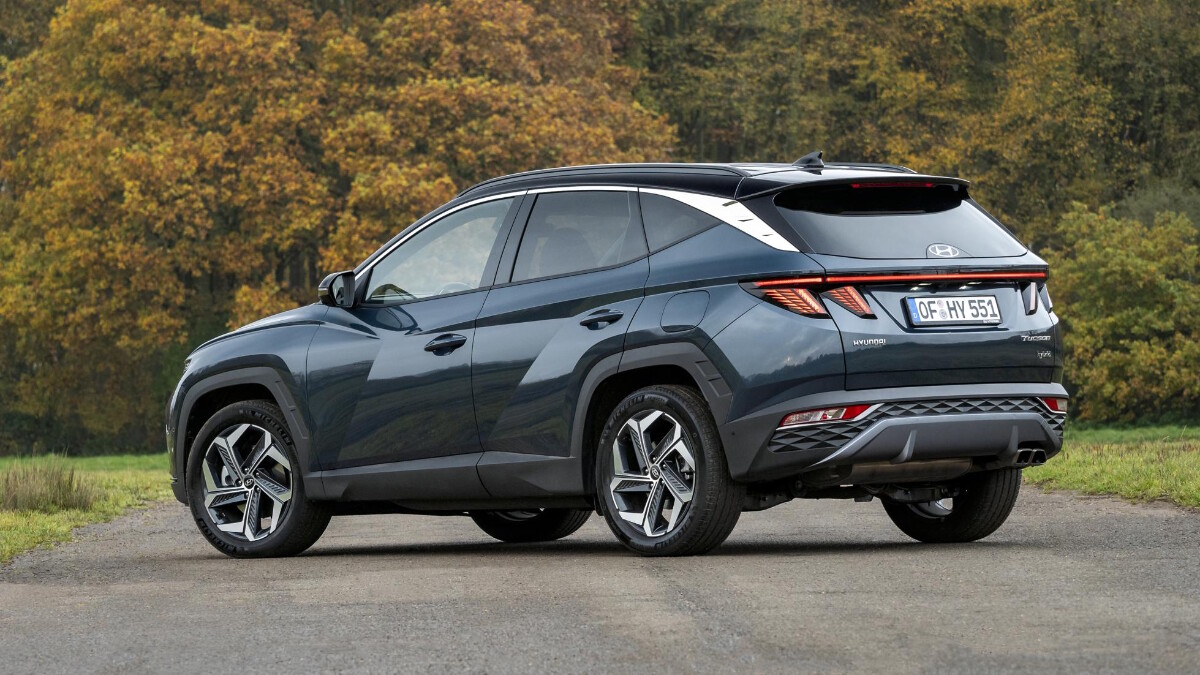 ADVERTISEMENT - CONTINUE READING BELOW ↓
But this is Hyundai at its most strident and confident. The Tucson name first appeared in 2004, on a quirky-looking car that put value for money above all else. The two generations that followed forwent any aesthetic interest to chase the tidy dynamics and the interior quality of rivals. Now that Hyundai has nailed those, interesting styling is truly back on the menu.
ADVERTISEMENT - CONTINUE READING BELOW ↓
Recommended Videos
And how. Hyundai tells us the new Tucson wasn't created by traditional sketching, but "through geometric algorithms produced by cutting-edge digital technology." What we're picturing is a computerized version of those spirograph kits we played with as kids. What they've pumped out is pretty memorable, with the headlights, DRLs and indicators hidden among little lozenges in the grille—only coming to life as they're switched on—and the wheel arches looking like the end result of looking at a Lamborghini Countach poster before a cheese dream.
ADVERTISEMENT - CONTINUE READING BELOW ↓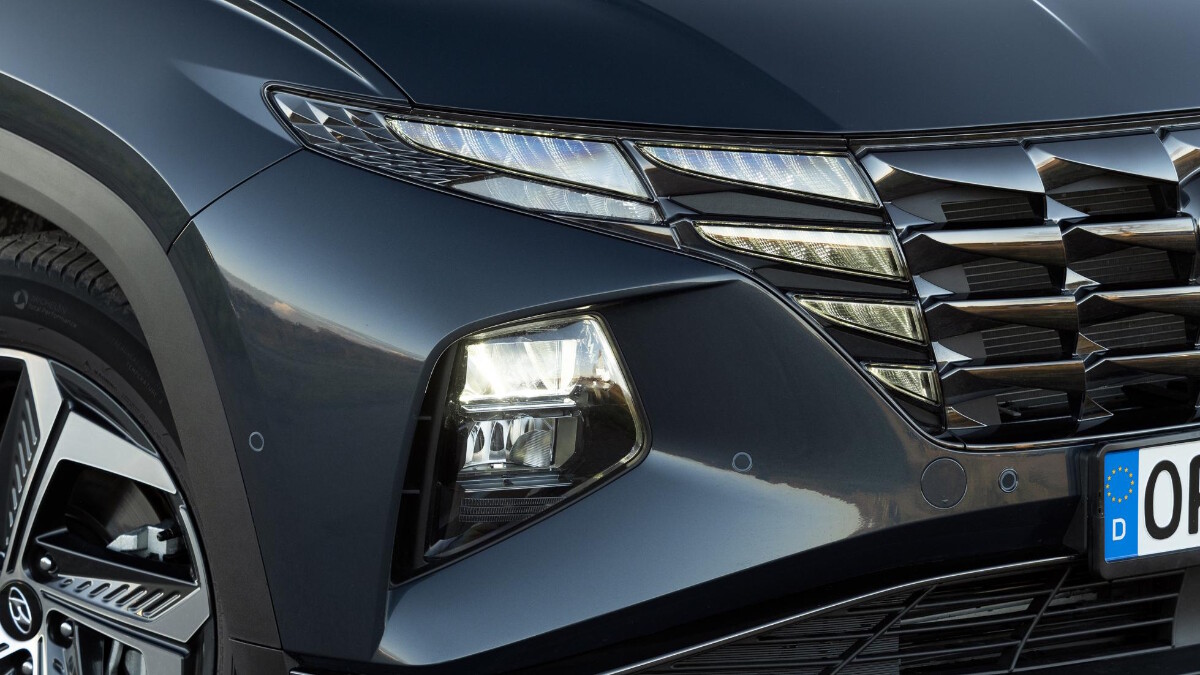 It's notable because Hyundai's engineering team is chock-full of former BMW employees. We'd argue their current workplace is more successfully pumping out bold design ideas than their former workplace...
Backing up the bold styling is a tech-packed interior (which can't help but feel a touch conventional when it's sheathed by such wild wrapping) and a mixture of powertrains that heavily feature electrification. There are three mild hybrids, with anywhere between 134hp and 178hp and optional four-wheel drive. There's the hybrid we've tested here, which links a 44.2kW electric motor with a 1.6-liter turbopetrol engine for a 227hp total and with 4WD—and a Terrain Mode system—standard.
ADVERTISEMENT - CONTINUE READING BELOW ↓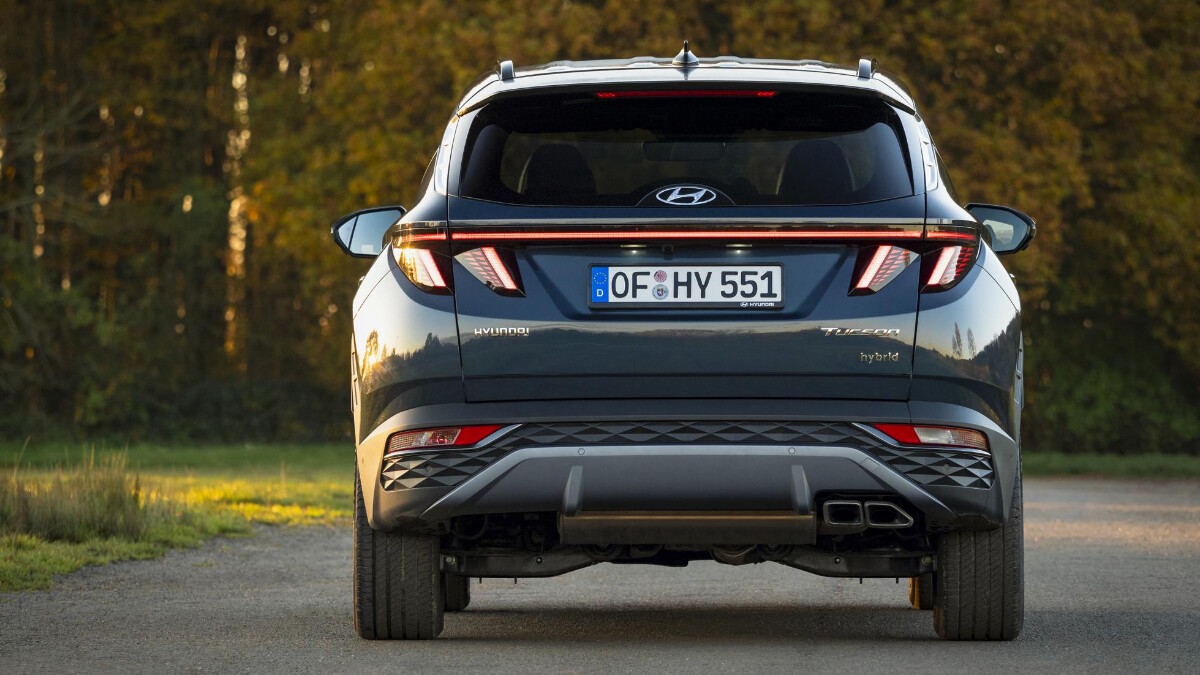 And on the horizon, there's a plug-in hybrid version, which will boast 261hp and likely a very useful electric-only range. Will a fully-electric version or a high-performance Tucson N follow? It'd be hasty to rule them out.
Loads more options than the cars before it, then. Dynamically, it ought to have more depth, too, with development miles encompassing everything from laps of the Nürburgring to hauling trailers around the Alps. So, it looks more arresting than the bulk of its competitors. But is it any more arresting to drive?
ADVERTISEMENT - CONTINUE READING BELOW ↓
On the road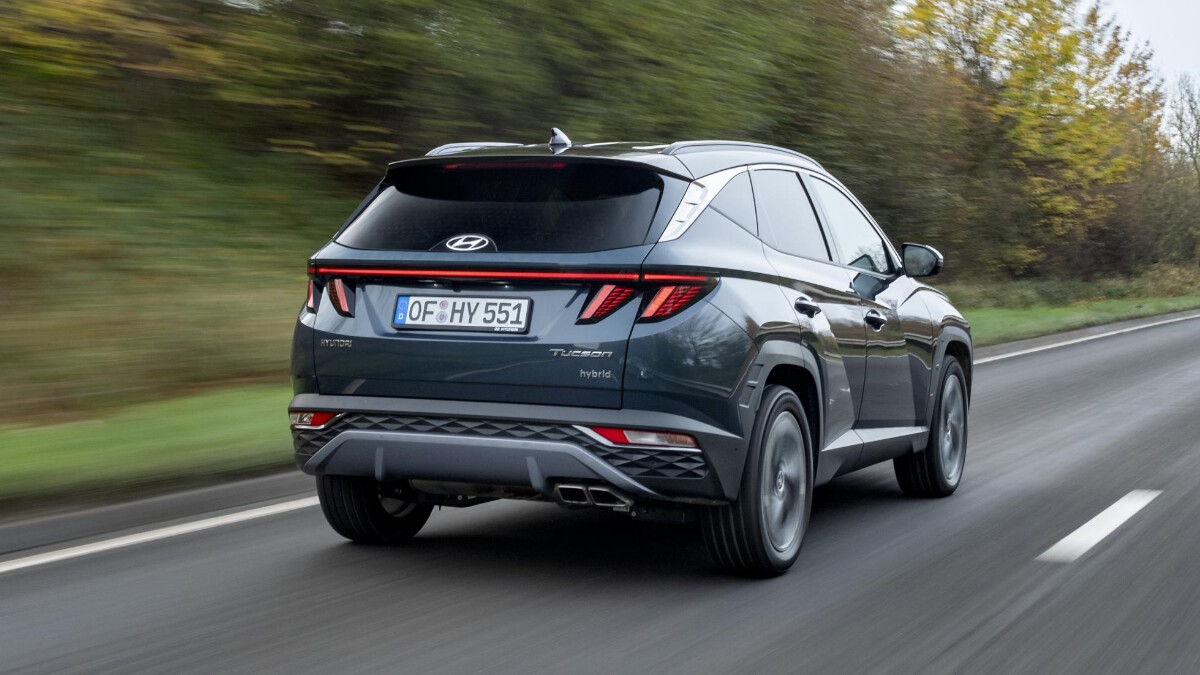 Even the simple art of operating this car proves that Hyundai isn't afraid of alienating previous Tucson buyers. If you're in an automatic, like the car you see here, then gone is anything resembling a traditional stick in the middle, to physically clunk through park, reverse, neutral, and drive. Instead, you've a vertical line of buttons, very similar to those you'll find in the middle of a McLaren (or up on the ceiling, if it's a Speedtail).
ADVERTISEMENT - CONTINUE READING BELOW ↓
You've another toggle switch nearby, which clicks through Sport and Eco modes. The car defaults into the latter on startup, and you'd be wise to follow its lead. Especially in this Tucson Hybrid. Punchy and (largely) refined though its 1.6-liter turbopetrol engine is, Sport hangs onto low gears with rather too much gusto, and with most of the torque low down, you won't be going much slower in Eco mode. Better to see how much EV driving you can eke out of this powertrain and slink around in the futuristic way its aesthetic suggests. The optional Electronic Controlled Suspension (Hyundai-speak for adaptive damping) also adjusts between the two modes, but the car is not overly soft if you've not stiffened it up.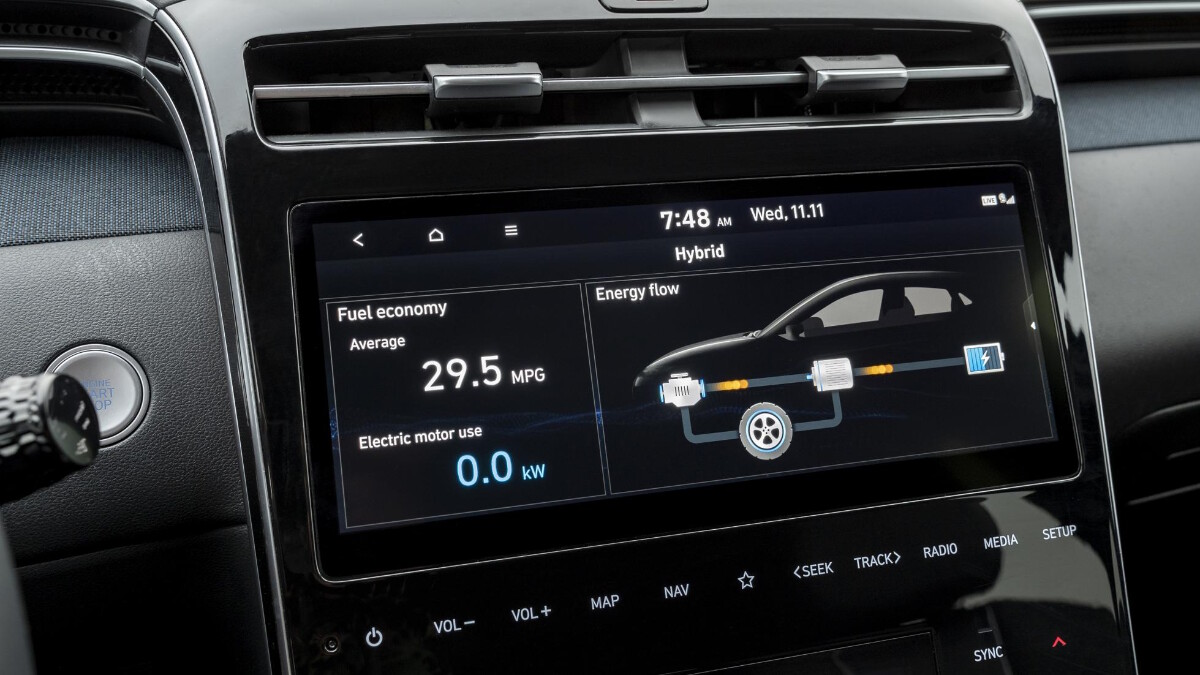 ADVERTISEMENT - CONTINUE READING BELOW ↓
All told, this car isn't extraordinary to drive...yet. Perhaps a bombastic N version—not just an N Line—will follow. But it's more than good enough for the task at hand. Nothing in this class bar a Ford Kuga drives with any real verve, and the Tucson doesn't lag too far behind, inhabiting the upper quartile of the SUV/crossover handling graph.
It's sharp (enough) and nimble (enough), and it welcomes a bit of enthusiasm if you want to get home quickly, while feeling more in its comfort zone when you don't. How successfully the Mud, Sand, and Snow terrain modes work, we didn't get the chance to find out. We suspect the only one most Tucson owners will ever really call upon will be the latter.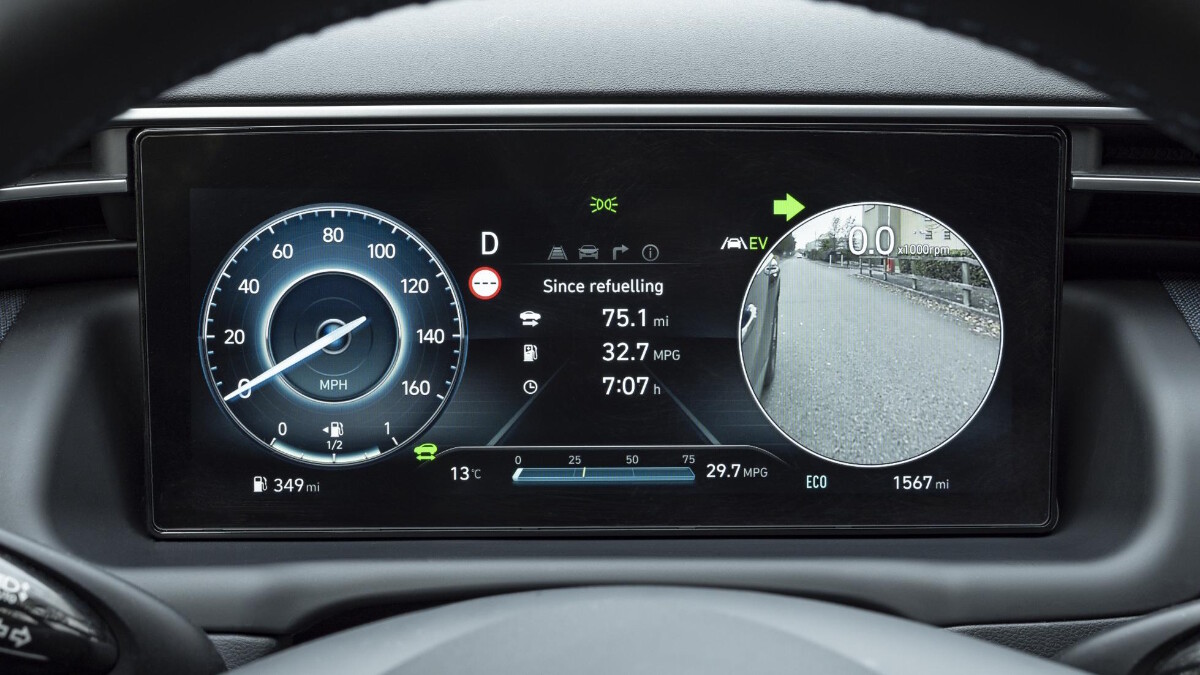 ADVERTISEMENT - CONTINUE READING BELOW ↓
A shout-out for its vast swathe of driver-assistance systems, too, which work away in the background better than rival systems and are turned off with shorter, simpler button presses if you'd rather go without. Our favorite lives within the TFT dials, either the speedometer or the rev counter displaying a high-res camera feed from the left or right of the car, depending on which indicator you've flicked.
It's blind-spot monitoring plus, basically, and it's fantastic for keeping your eyes closer to the road ahead while still being on the lookout for rogue scooters that might be nipping past in an attempt to keep a few more degrees of heat in the fried chicken they're delivering. Whether it'll be standard fit or reserved for higher variants remains to be seen, but given it accompanies traditional door mirrors rather than replacing them, it's an implementation of camera safety tech that we'd argue is beyond reproach.
ADVERTISEMENT - CONTINUE READING BELOW ↓
On the inside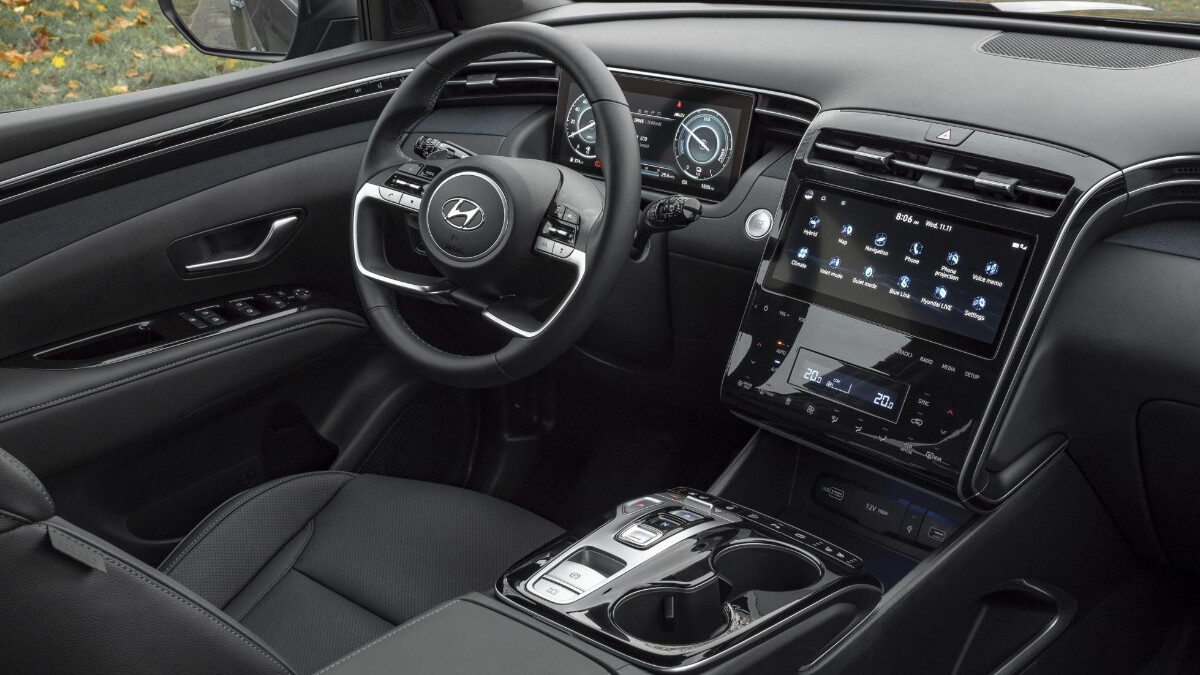 The interior may lack the wow factor of the exterior, but you'll be thankful. Otherwise, the climate controls would be hidden somewhere within the air vents and the steering wheel would be a hendecagon. Hyundai has not been slacking off, though, and what you see is—we're assured—inspired by waterfalls.
ADVERTISEMENT - CONTINUE READING BELOW ↓
Jolly nice it is as wekk, a 10-inch screen sitting flush with a gloss-black dashboard and a nice mix of physical and touchscreen controls. The climate controls aren't buttons (boo) but they are fixed and not hidden distractingly within a submenu (hurrah).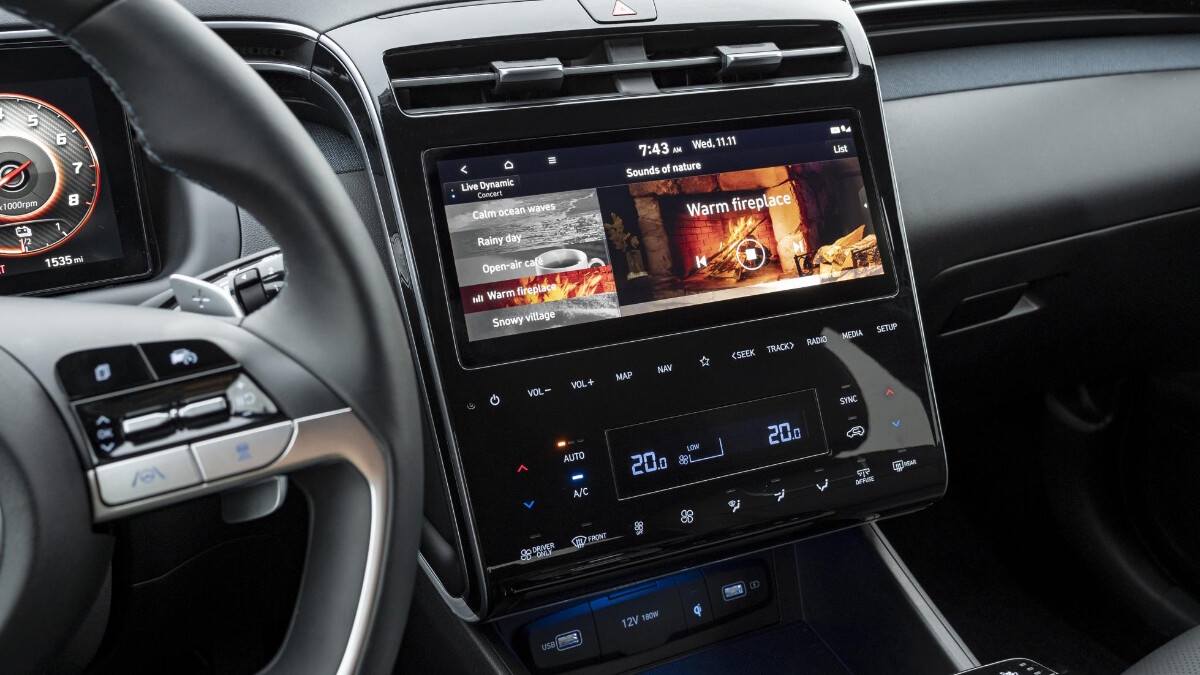 That screen is connected into the ether in ways our brain isn't yet ready to comprehend; among its dizzying array of features is that any remaining satnav instructions will link to your phone, should you have to park a mile away from your destination and find your way on foot.
ADVERTISEMENT - CONTINUE READING BELOW ↓
On the flipside—in terms of actual usefulness—is the ambient noise feature. Not in the mood for music or a podcast? You've a choice of a roaring fire, a bustling jungle, feet crunching through fresh snow, or a busy café. The most exotic of those nowadays is the clinking of cup upon saucer and eavesdropping on the conversation of strangers. Stick it on to indulge your nostalgia for the pre-2020 days.
The dials comprise a more rectangular 10-inch display and have lots of neat customization tricks as well as that blind-spot system, which we're big fans of.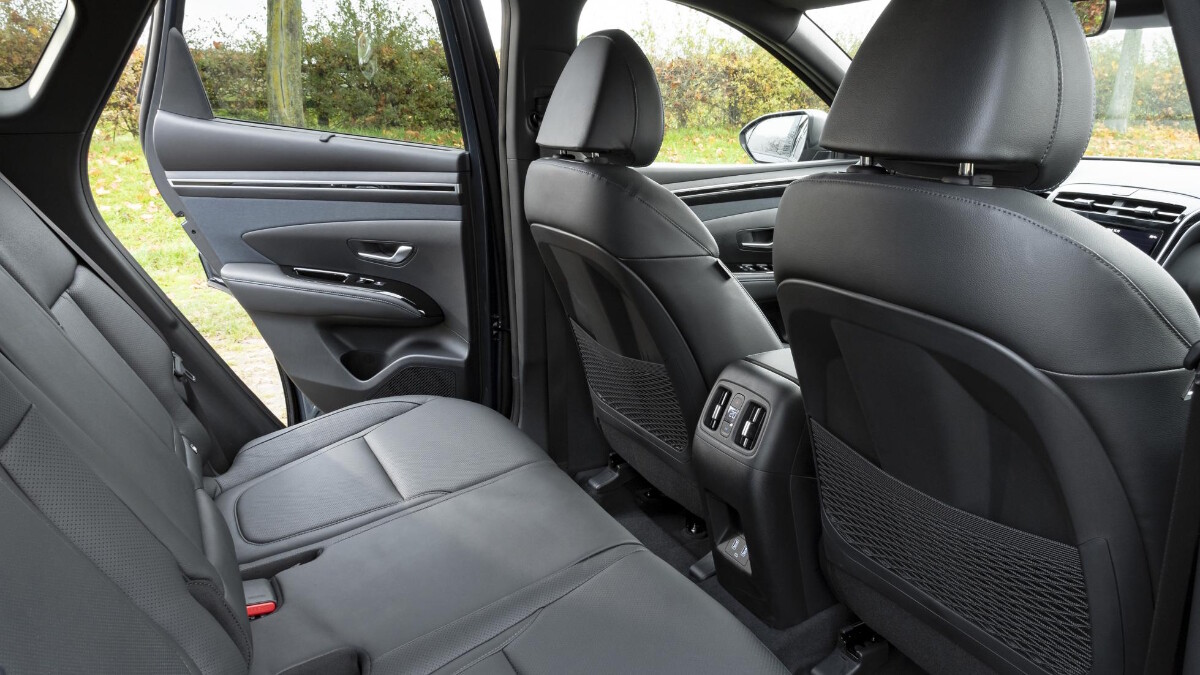 ADVERTISEMENT - CONTINUE READING BELOW ↓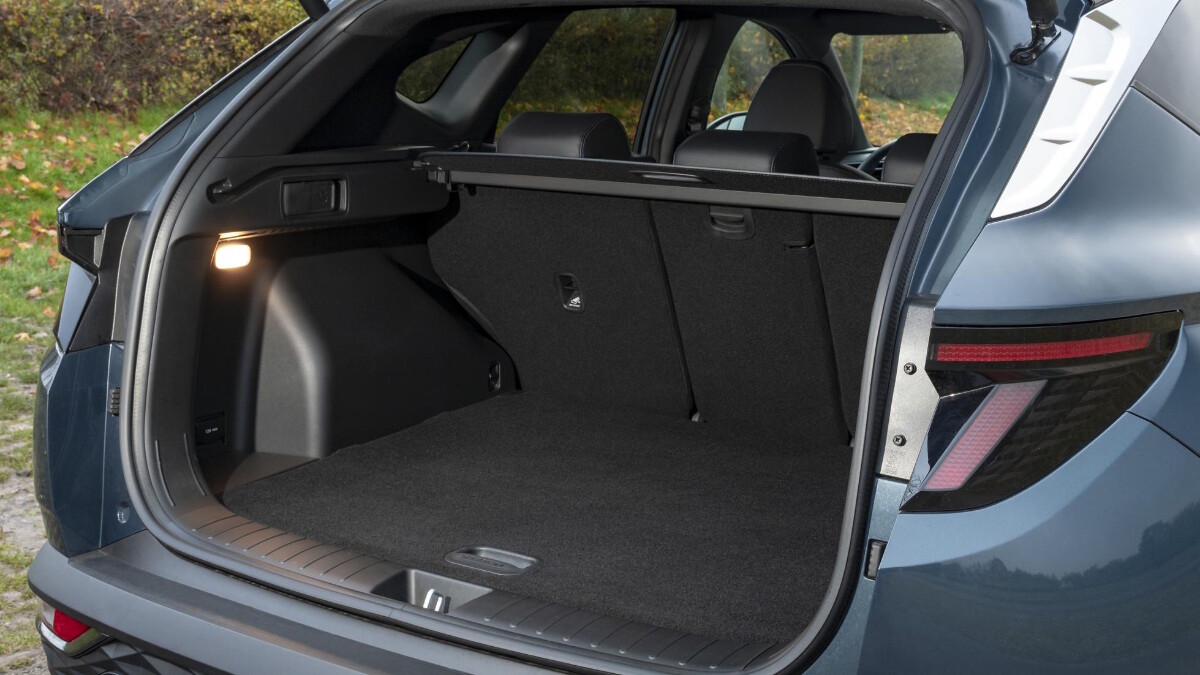 In older-school news, there are cubbyholes aplenty, ready to swallow all of your various devices, while the Tucson is longer and wider than ever, with the rear passengers gaining 26mm of extra legroom over the old car in the process.
In fact, those in the back have really been thought about deeply. The rear seats split 40/20/40, allowing more options for opening up cargo space—which varies between around 600 liters and 1,800 liters depending on which you've folded—while there are heated seats front and rear, three-zone climate control, and a 'sleep mode' to easily separate front and rear audio when it's naptime for the little ones (or big ones). There's tons of room back there, in fact, and plentiful USB ports—2020's most valuable in-car currency.
ADVERTISEMENT - CONTINUE READING BELOW ↓
Final thoughts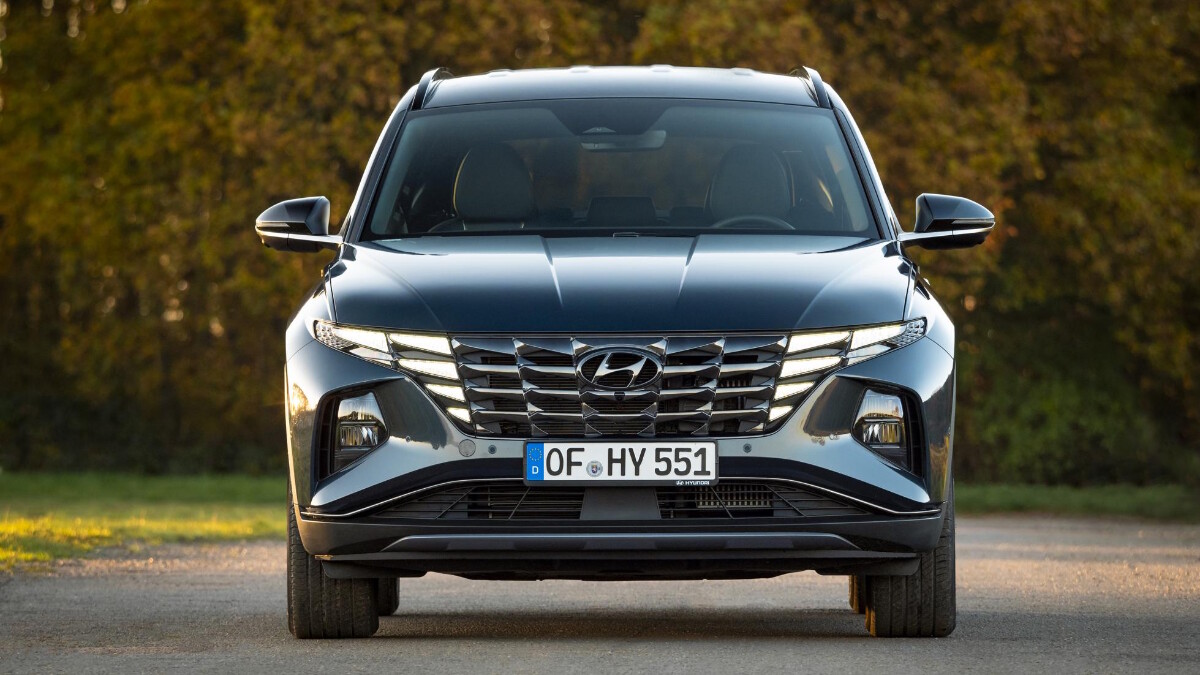 Love the way it looks? Then the Tucson doesn't put a foot wrong beneath them, driving eloquently and brimming with well-implemented tech. Always bought Hyundais for their sensibleness, and not so sure about the styling? Then rest assured the only thing longer than the equipment list is the warranty.
ADVERTISEMENT - CONTINUE READING BELOW ↓
This fourth-gen SUV proves how broad-shouldered Hyundai is getting. The first Tucson was odd-looking and not in an especially confident way; the two cars that followed it were anonymous beyond belief. This one is a real statement—a borderline essential approach to attracting any attention in a most aesthetically homogenous (and saturated) genre of the car market. If former Tucson buyers don't like it, then maybe that's the point.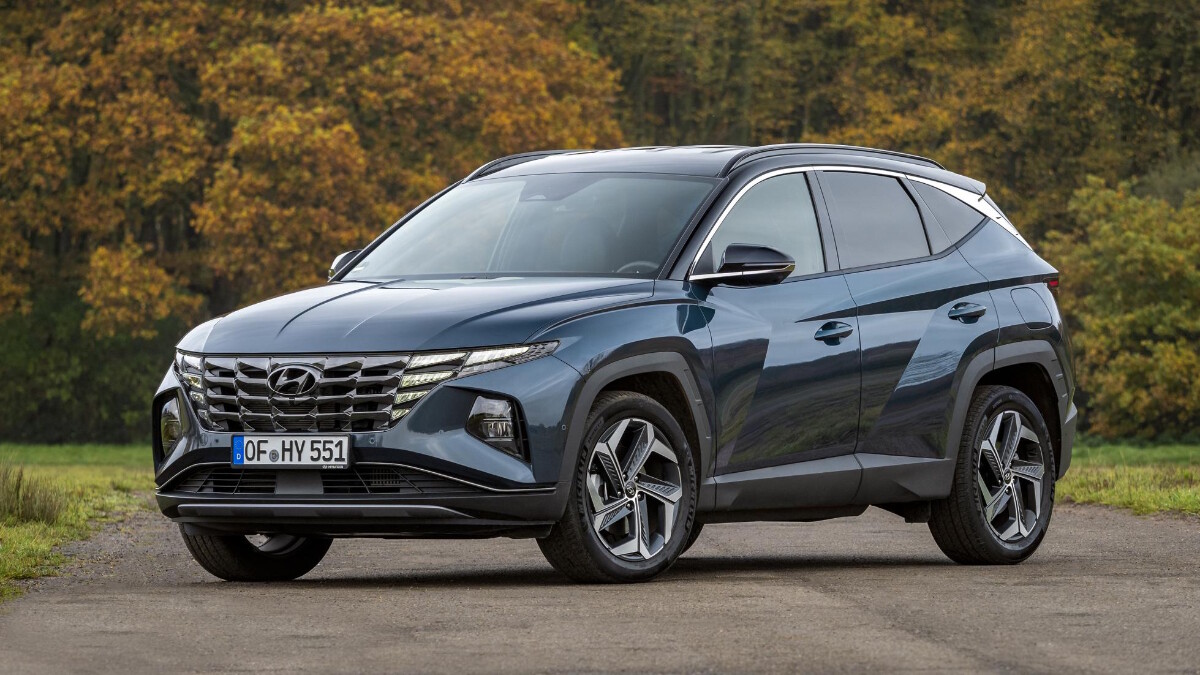 ADVERTISEMENT - CONTINUE READING BELOW ↓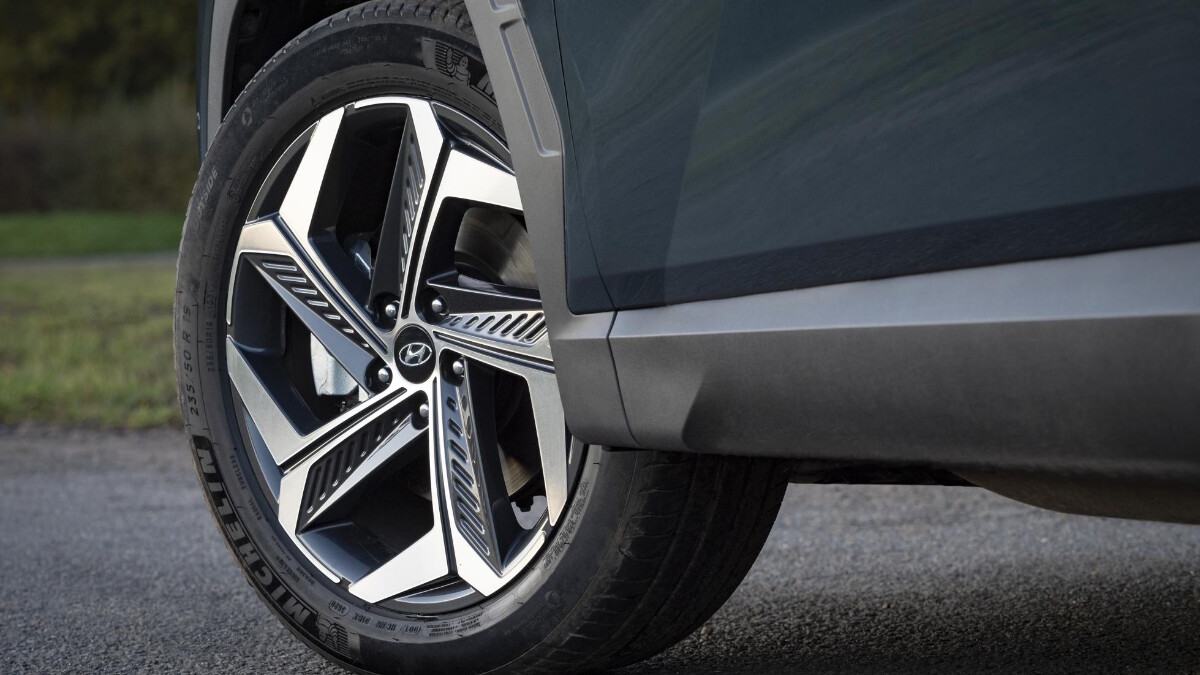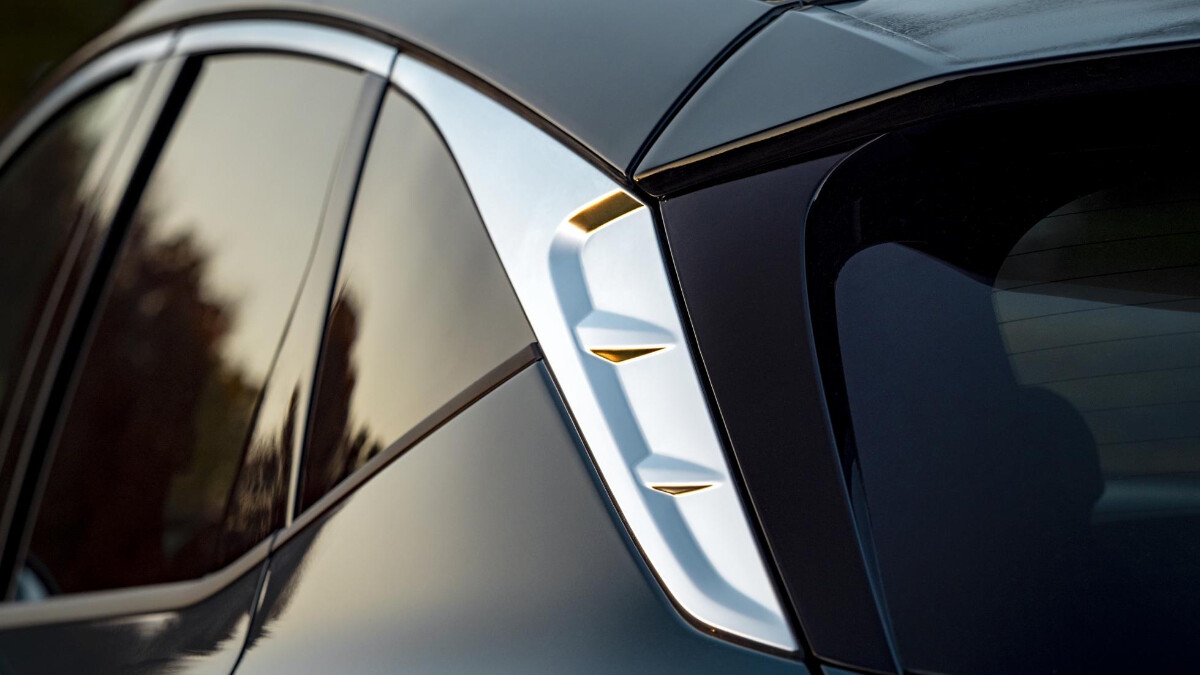 ADVERTISEMENT - CONTINUE READING BELOW ↓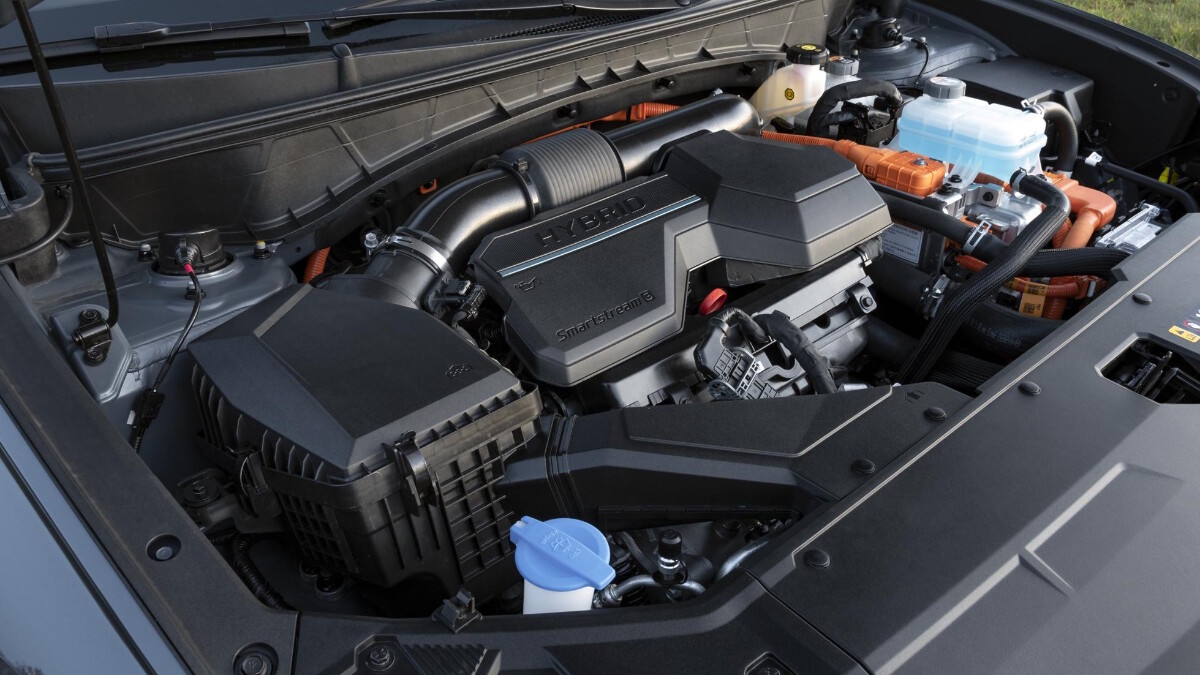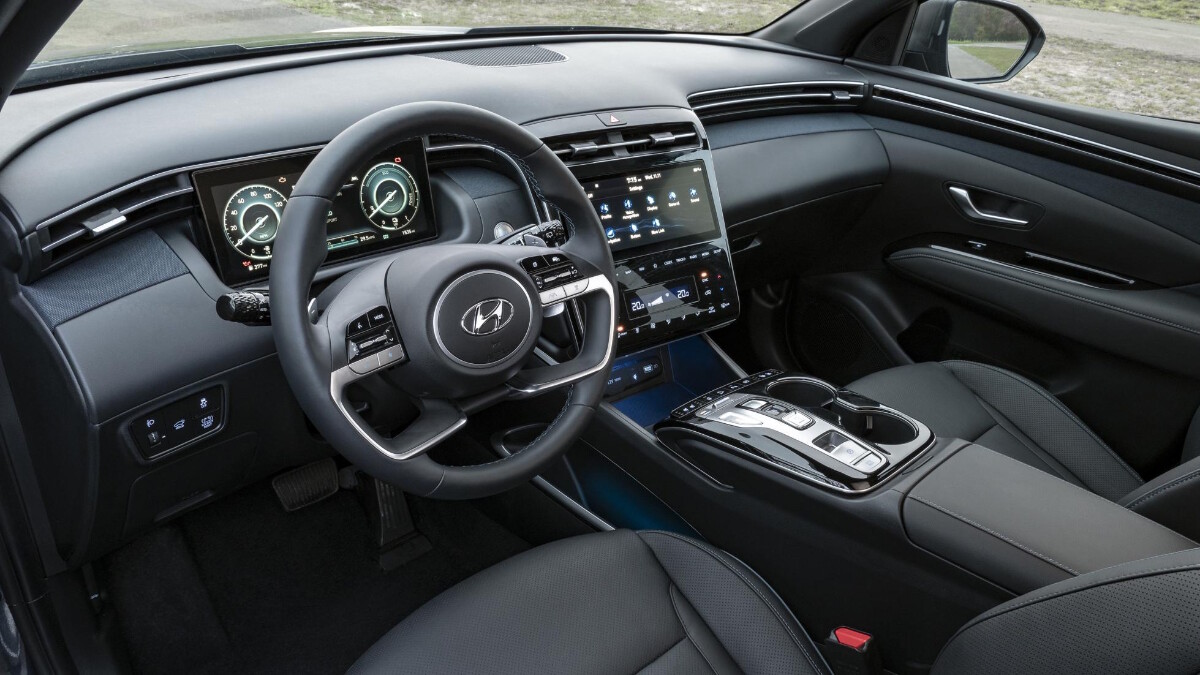 ADVERTISEMENT - CONTINUE READING BELOW ↓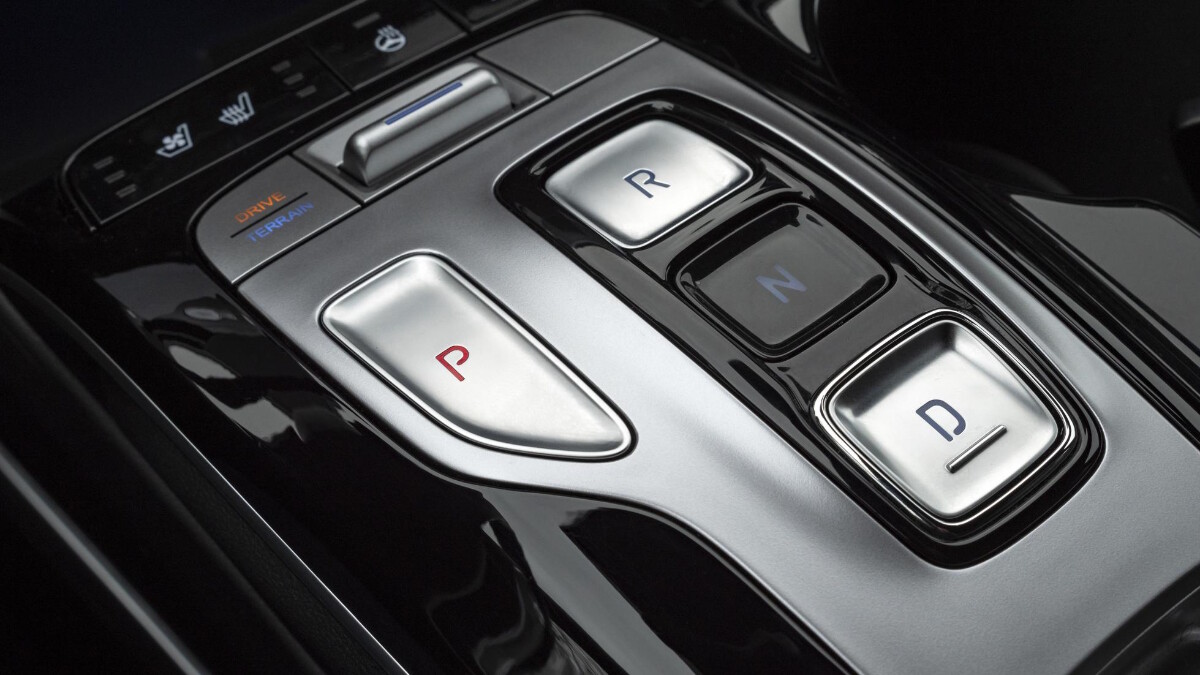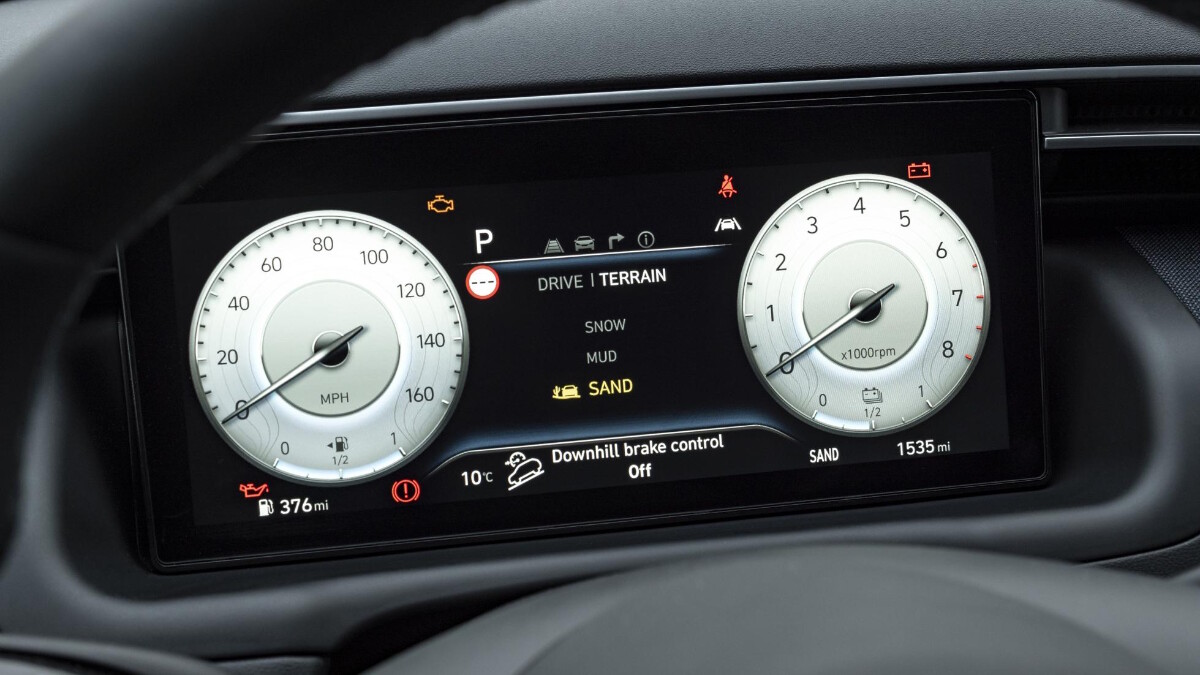 ADVERTISEMENT - CONTINUE READING BELOW ↓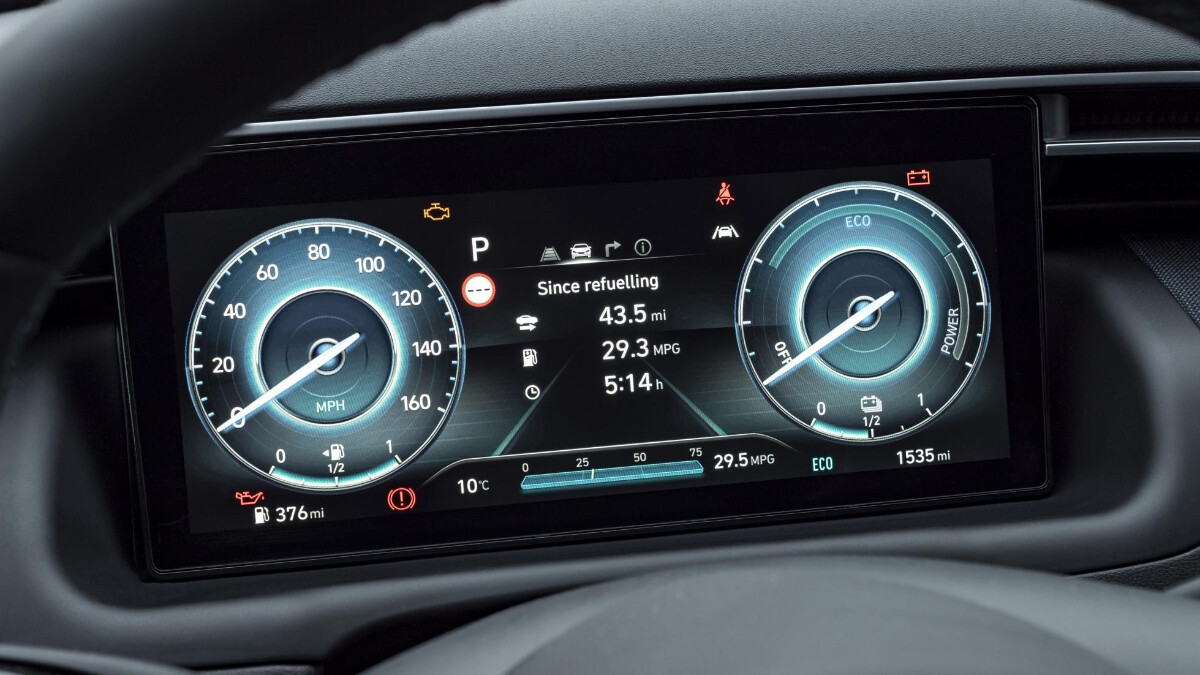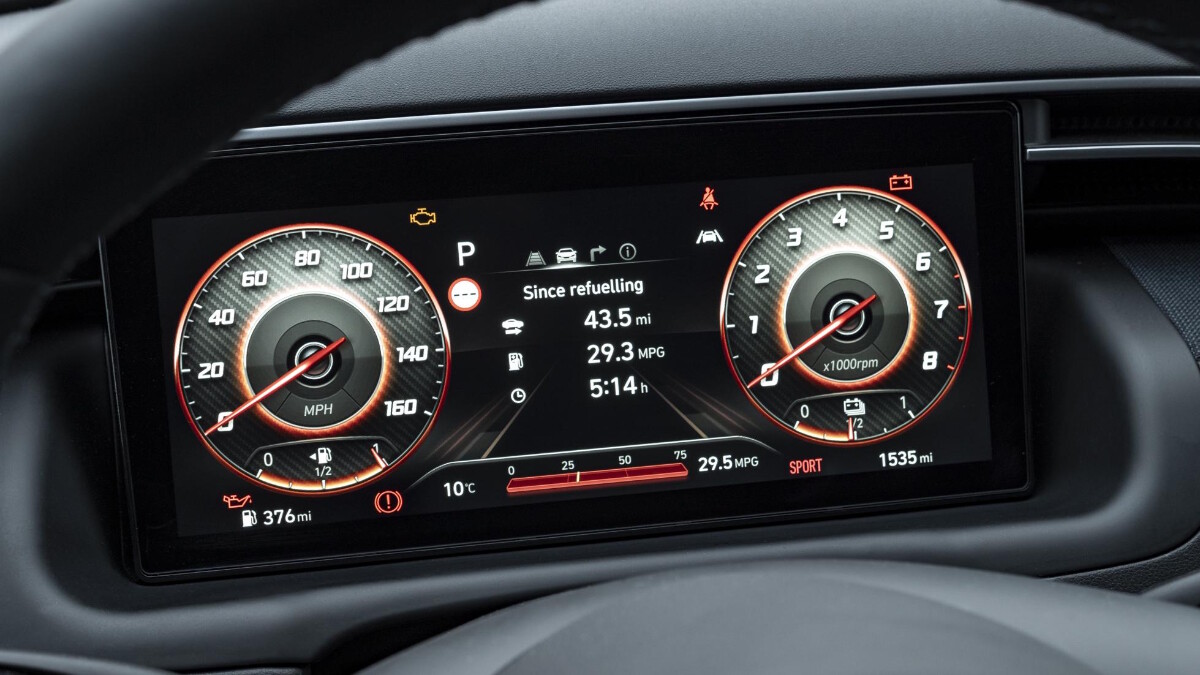 ADVERTISEMENT - CONTINUE READING BELOW ↓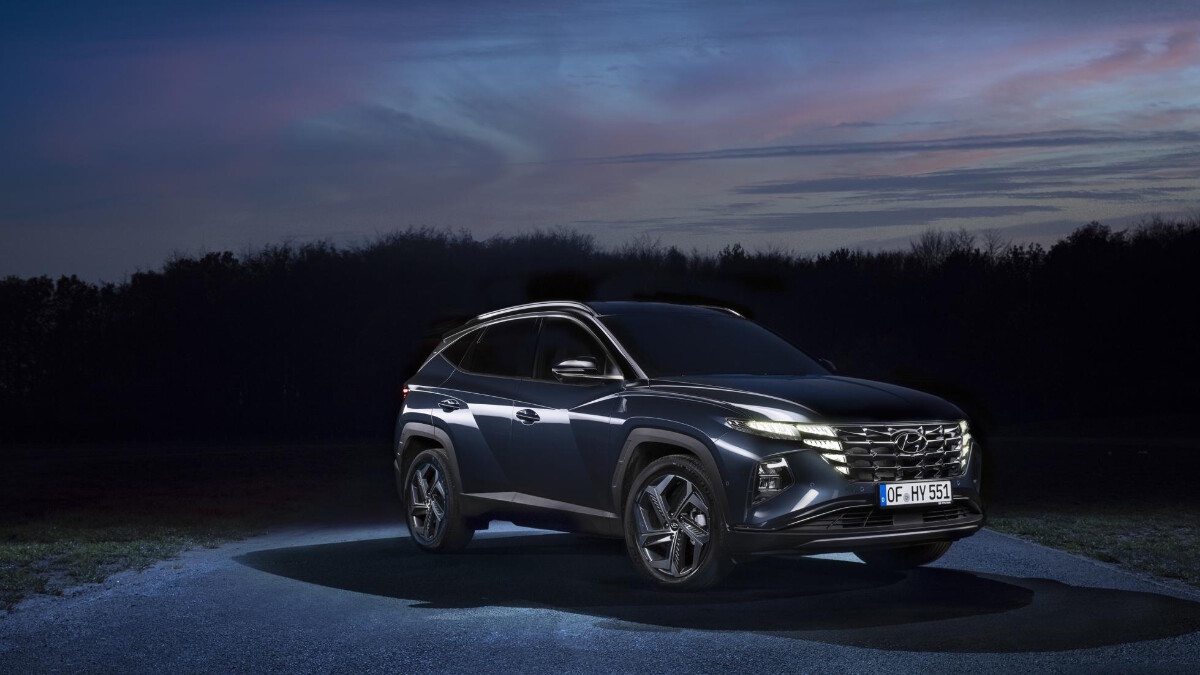 NOTE: This article first appeared on TopGear.com. Minor edits have been made.