What's a Defender 'Hard Top'?
It's Land Rover-speak for a Defender with a load of nothingness where the rear seats ought to be.
Available in both short-wheelbase 90 and long-wheelbase 110 body styles, the Hard Top is the new Defender at its most utilitarian. Engineered to safely transport heavy, bulky, important cargo over terrain likely to flummox even the hardiest all-wheel-drive Mercedes-Benz Sprinter or Ford Transit, and maybe even tough pickups like the Toyota Hilux and the Isuzu D-Max. Why 'Hard Top'? It's a nod to the load-bearing Land Rovers of yore. Dates back to 1950, when the company began offering a removable hardtop for the erstwhile soft-top Series 1.
So it's effectively a Defender van...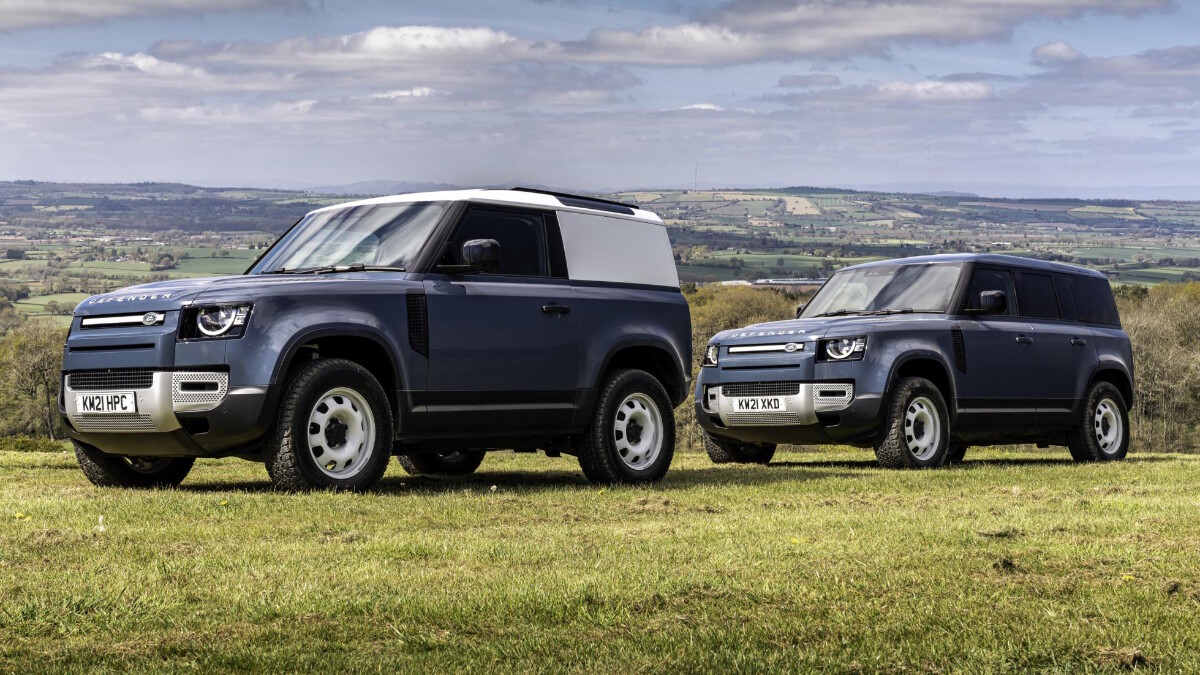 ADVERTISEMENT - CONTINUE READING BELOW ↓
Correct. The 90 has 1,355 liters of space and can haul up to 670kg, while the 110 has over 2,000 liters of space in its much longer, slightly wider cargo bay and can carry up to 800kg.
Both get a totally flat floor with plenty of space underneath for an assortment of clever, lockable storage bins, up to six integrated lashing points for tying your precious cargo down, heavy-duty hose-down rubber, mats, and uber-bright interior lights. The 110 keeps its rear doors (complete with blacked-out windows) for side access.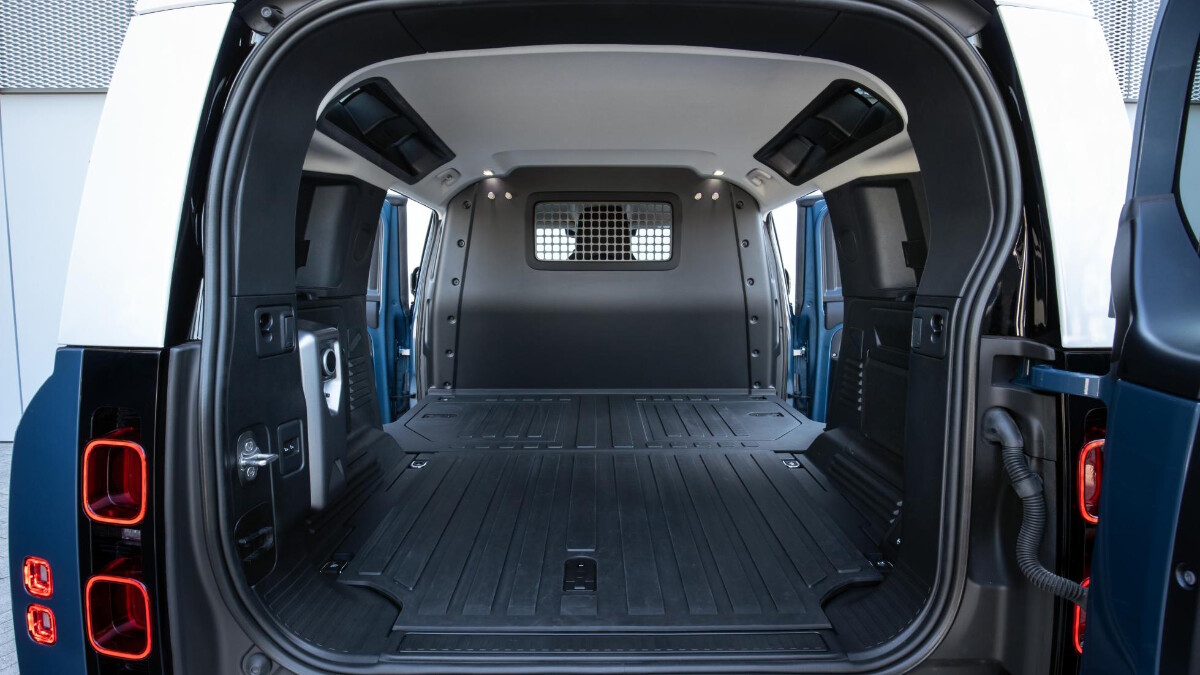 ADVERTISEMENT - CONTINUE READING BELOW ↓
Recommended Videos
A sturdy full-height partition (with a little grate so you can still see out the rear window) separates the occupants from their payload—which means heavy objects won't nut you in the back of the head in a crash, and, so says Land Rover, will help "preserve the refined driving experience of the passenger model."
I see. Has it worked?
The Defender Hard Top is mechanically identical to the normal Defender 90 and 110 on which it's based. So, driving one of these things really is precious little different to piloting a five- or seven-seat Defender—an SUV we once said was easy to "whisk along a difficult road at a respectable lick" in "almost luxury-car comfort." It really is very good.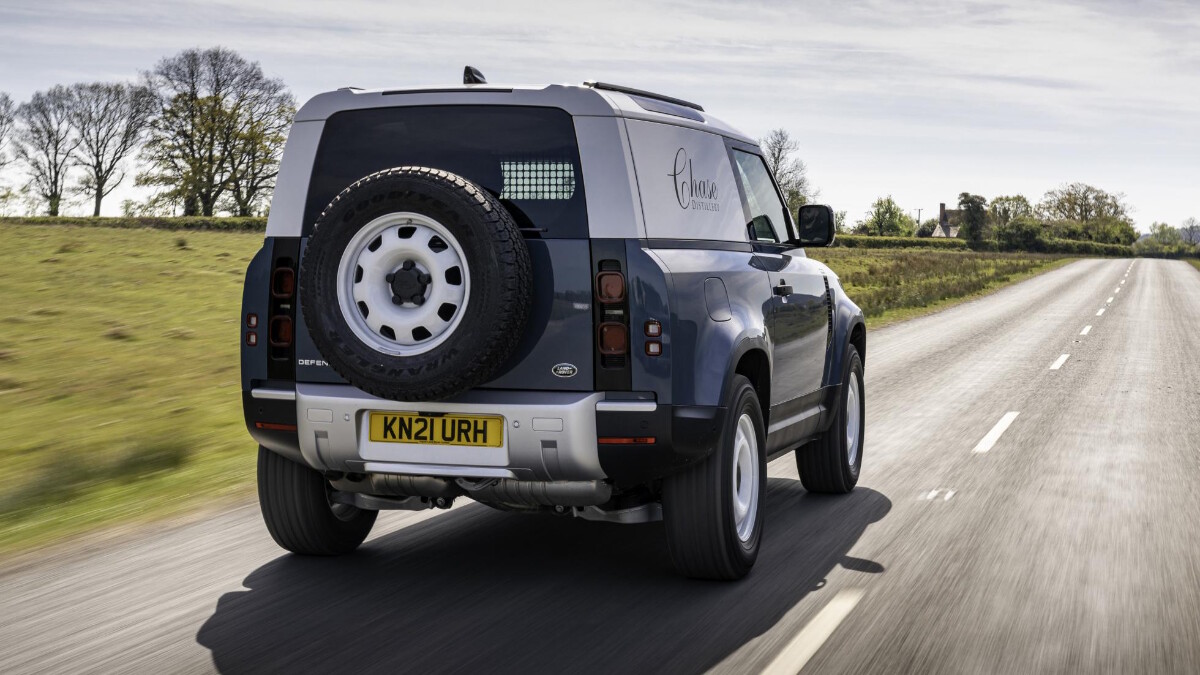 ADVERTISEMENT - CONTINUE READING BELOW ↓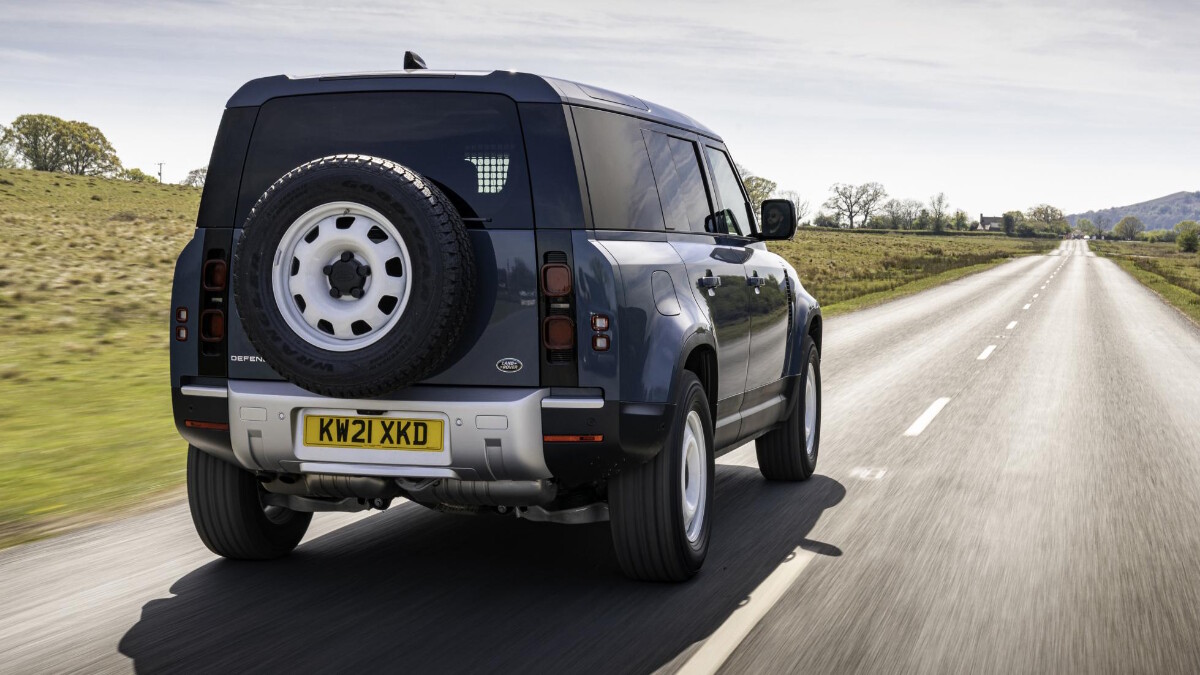 Its engine is an excellent mild-hybrid six-cylinder diesel in 200hp, 250hp, or 300hp flavor. More refined and punchier than any four-cylinder diesel. With 500Nm of torque even the lowly 'D200' (which is only available in the short-wheelbase 90) is rated to tow a 3.5-ton trailer and will do 0-100kph in about 9sec unladen.
ADVERTISEMENT - CONTINUE READING BELOW ↓
The 649Nm D300 is mighty, but probably overkill unless you intend on regularly flirting with the 110's maximum carrying and towing capacities. Unladen, it'll do 0-100kph in sub-7sec, which feels outrageous in a commercial vehicle.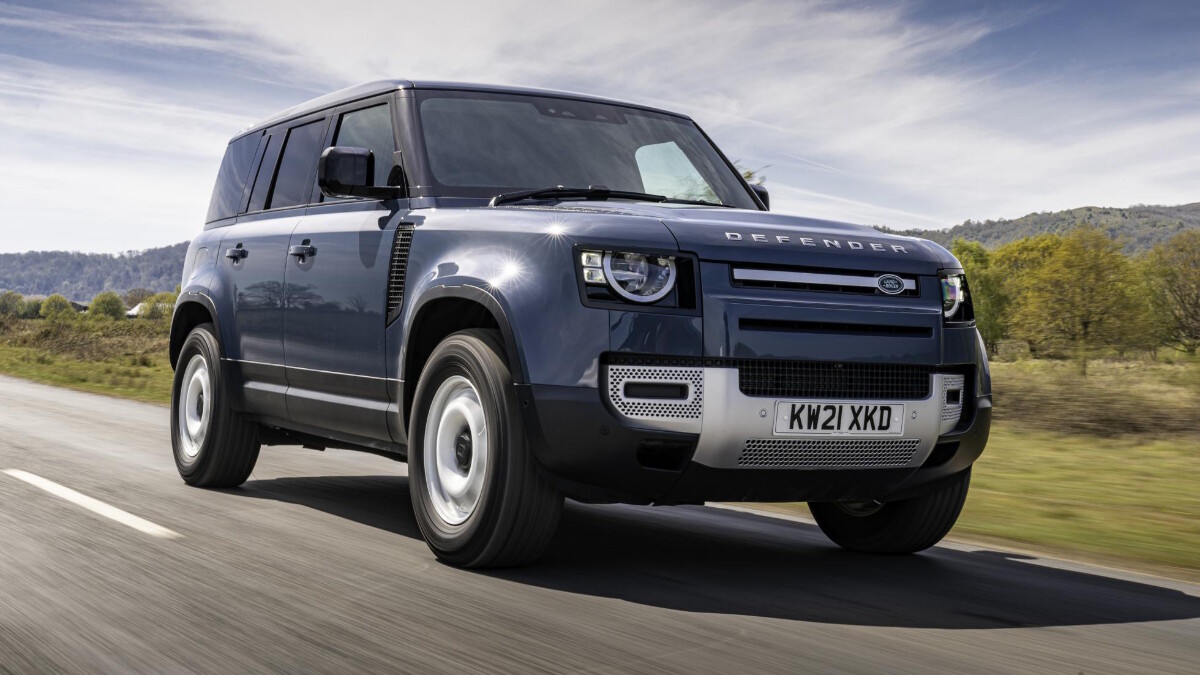 The gearbox is a smooth eight-speed auto. It makes good decisions. No paddles on the steering wheel, but you can shift manually by knocking the gear lever to one side, then pushing for downshifts or pulling for upshifts as needed.
ADVERTISEMENT - CONTINUE READING BELOW ↓
How about off-road?
We didn't encounter any especially challenging terrain, but Land Rover assures us the Hard Top is just as capable as the regular Defender when the going gets muddy, snowy, sandy, or hilly. Certainly should be—the fantastically clever 'Terrain Response' system is standard, and you can spec air suspension on the 110 for added ground clearance (up to 291mm) and better approach, breakover, and departure angles (38, 28, and 40 degrees, respectively). Regardless, the wading depth is an impressive 900mm.
Tell me about the cabin.
ADVERTISEMENT - CONTINUE READING BELOW ↓
Sat in the driver's seat, there's no way of knowing you're driving a Defender Hard Top versus a normal Defender. At least until you turn your head to look out the nonexistent left-rear window at an oblique junction or try and check your blind spots before changing lanes on the highway.
You're eye-level with van drivers, and the massive mirrors mean you get a good view of what's going on behind you. The optional camera-based rearview mirror is handy if you've got a full load or there's someone seated in the middle 'Jump Seat.'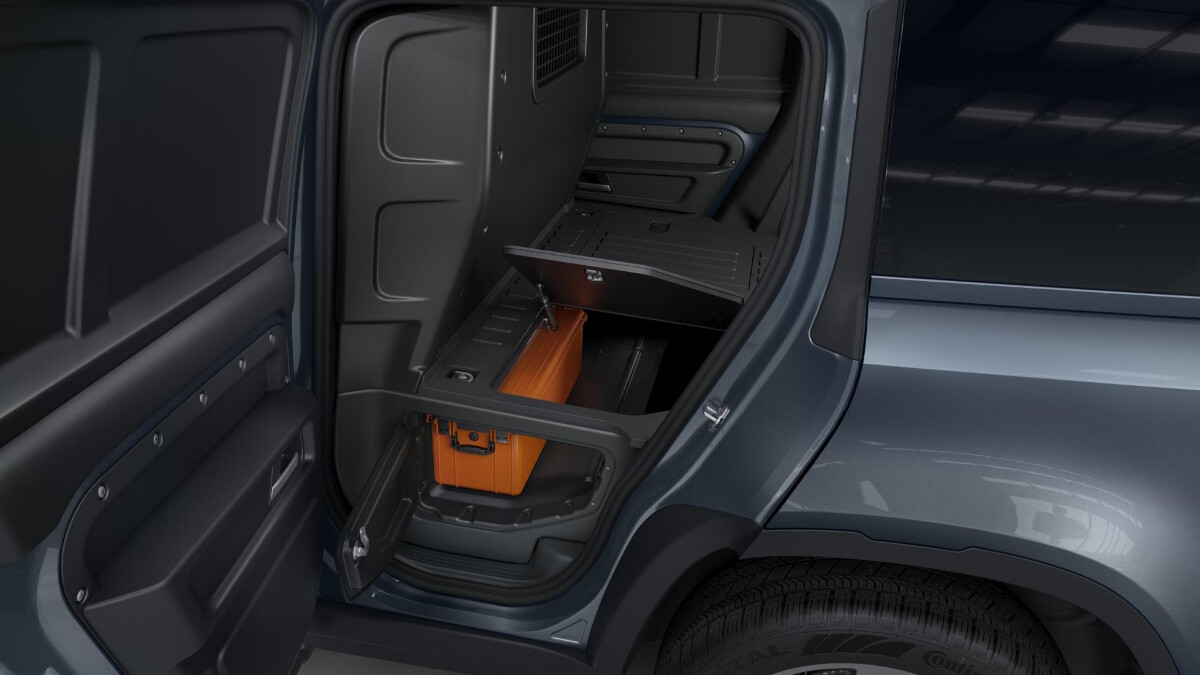 ADVERTISEMENT - CONTINUE READING BELOW ↓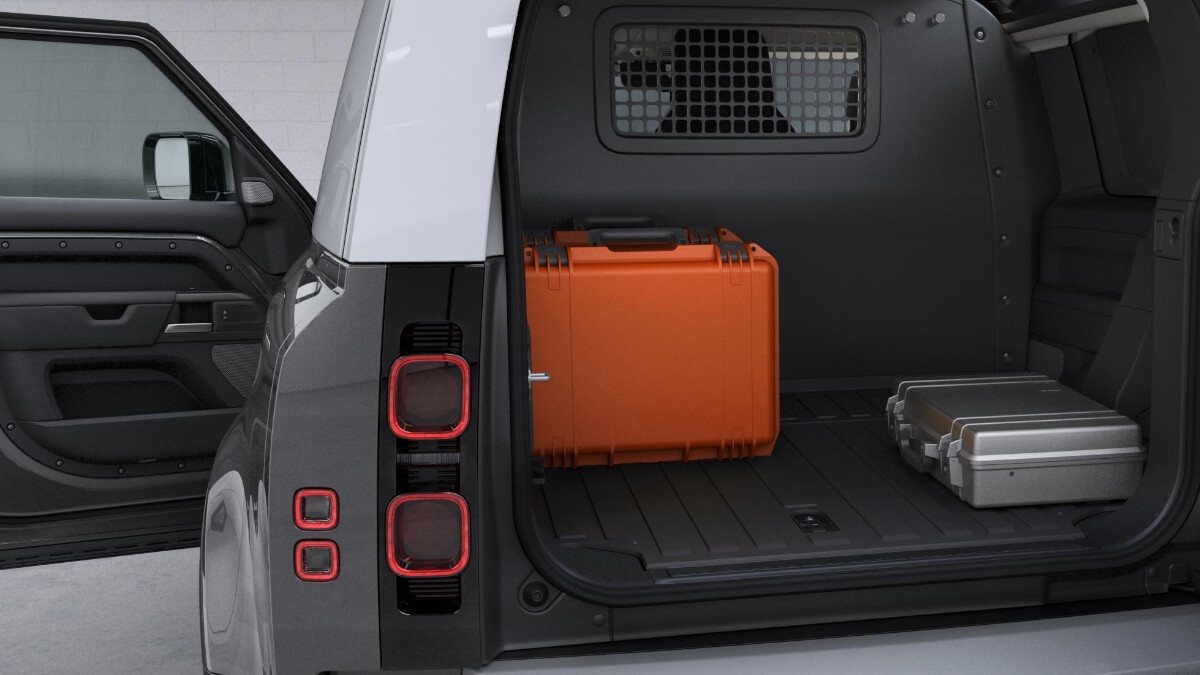 A Transit or similar will more easily fit three burly builders side by side, but the Defender's optional middle seat is fine for short trips. Just, and assuming you're not especially wide or tall. When not in use, it folds down to make a nice comfy armrest with a couple of cupholders and built-in power/USB ports.
ADVERTISEMENT - CONTINUE READING BELOW ↓
You can spec a Hard Top's cabin up to pretty much the same level as normal, high-spec Defender's. Costs a bit and feels wrong—a working Defender shouldn't have posh leather and deep-pile carpets. The base-spec 90 we sampled had part-manual cloth seats, a non-leather steering wheel, and lots of rubberized materials across the dashboard. Everything feels very hard-wearing, and that shelf-like dash means there's plenty of space to store stuff.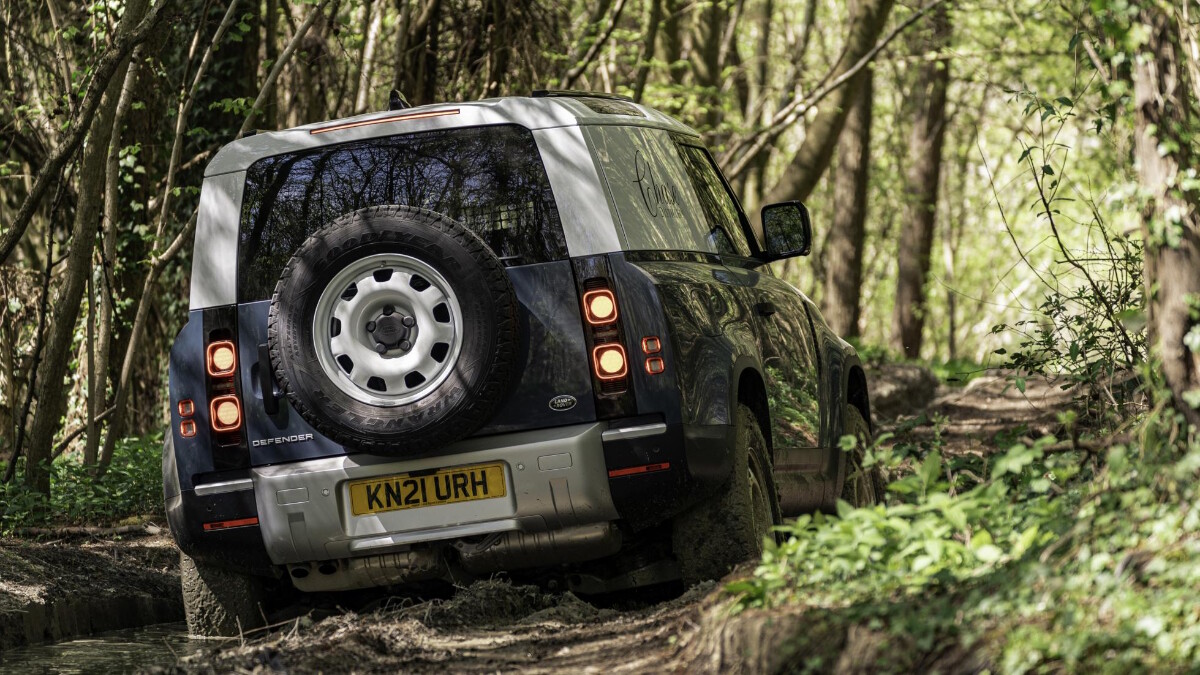 ADVERTISEMENT - CONTINUE READING BELOW ↓
Doesn't want for spec, either—you get climate control, heated seats, the big infotainment system, surround-view cameras, and all the off-road tech as standard.
Who's the Hard Top actually for?
A load will be bought by companies and organizations that'll actually use them as Land Rover intended—think construction, infrastructure, and telecom companies that will use their Hard Tops to tow and transport components across rough ground.
Then there's the image factor. Ordinary vans and pickups do a job, and do it well, for much less money than a Defender Hard Top. But some businesses don't just want a normal van or pickup—they want a vehicle that says something about their brand, that presents a certain image to their customers and the general public, that also happens to fit the bill on a practical level.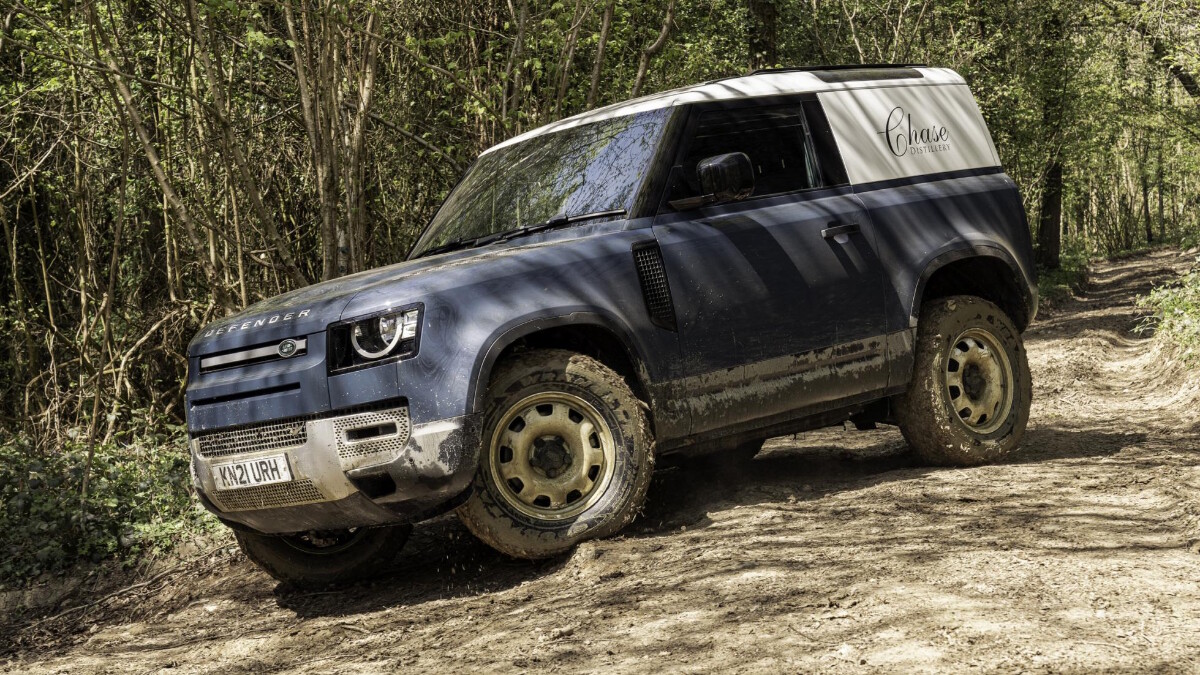 ADVERTISEMENT - CONTINUE READING BELOW ↓
A new Transit would make a more practical food truck than an old Citroen H van for all kinds of reasons, but that doesn't stop businesses from buying, restoring, and fitting out the old French workhorses with coffee machines, pizza ovens, and heaven knows what else. Why? They're cool. And so is the Defender Hard Top.
A lot of small business owners use their work vehicle on weekends, too, and even though it doesn't have rear seats, a Hard Top is well suited to that because it's just as refined and comfy as a normal Defender, and it looks pretty much exactly like a normal Defender. It's a stealth van, which brings advantages of its own.
How much does it cost?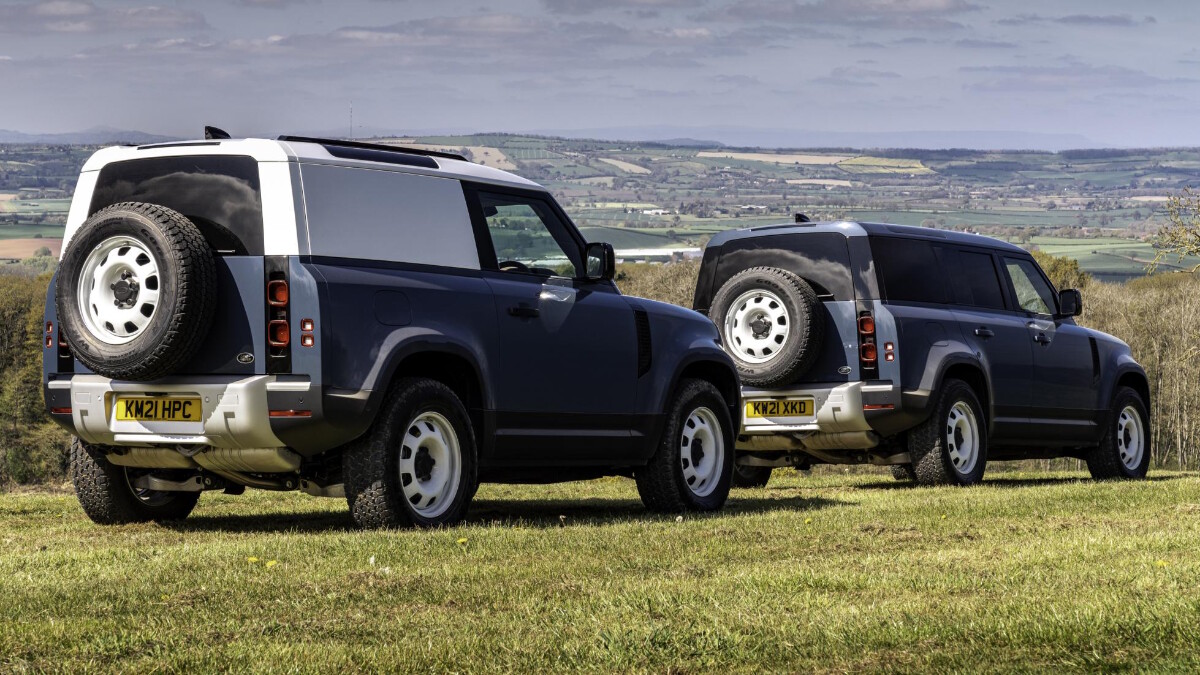 ADVERTISEMENT - CONTINUE READING BELOW ↓
The 90 starts from £36,896 (P2.46 million) and the 110 from £43,771 (P2.92 million, both before taxes). Add that and they cost the roughly the same as a normal Defender. Get busy with the options list and you could well end up spending north of £80,000 (P5.34 million) on a kitted-out 110, but most of what you want comes as standard, anyway, so resist the temptation.
Verdict? It's a Defender that carries stuff instead of people. Little more to it than that. Yes, there are cheaper options if you want to carry stuff, even carry stuff off-road, but not all businesses work solely on spreadsheets. A quarter of Discoverys sold in the UK are the 'Commercial' version, which follows much the same formula as the Defender Hard Top: remove rear seats, add divider. You'd never know because they look like regular Discos. Land Rover is already seeing a similar pattern with the Hard Top—it could account for one in four Defender sales in the UK.
ADVERTISEMENT - CONTINUE READING BELOW ↓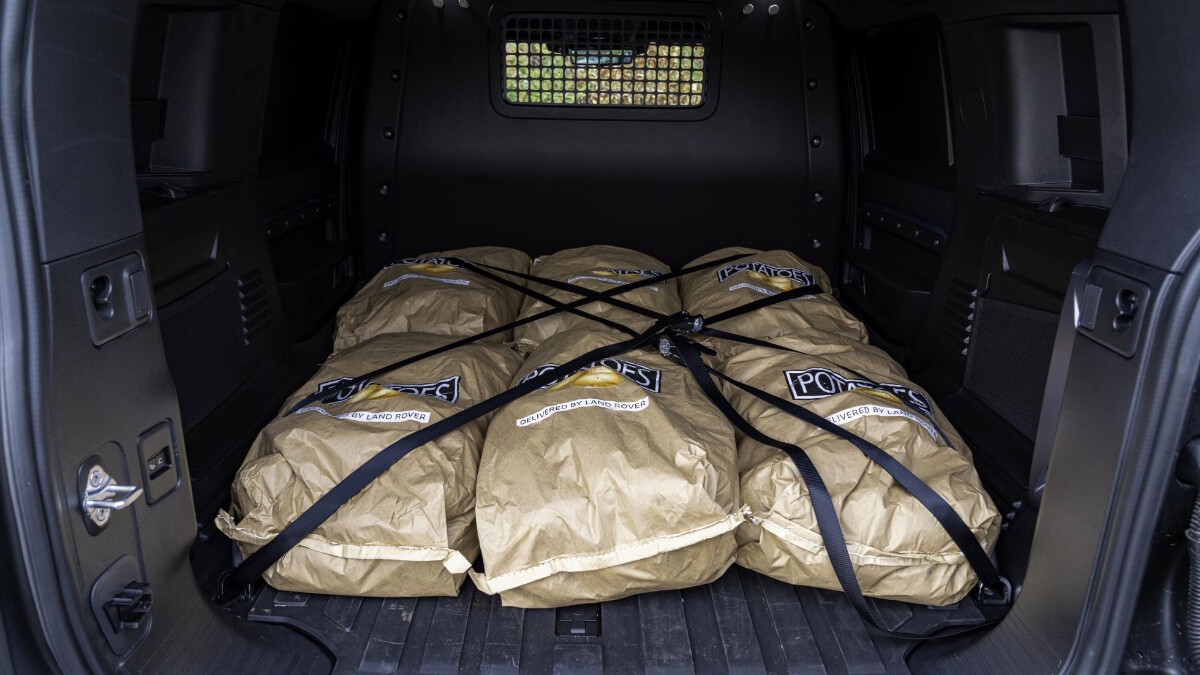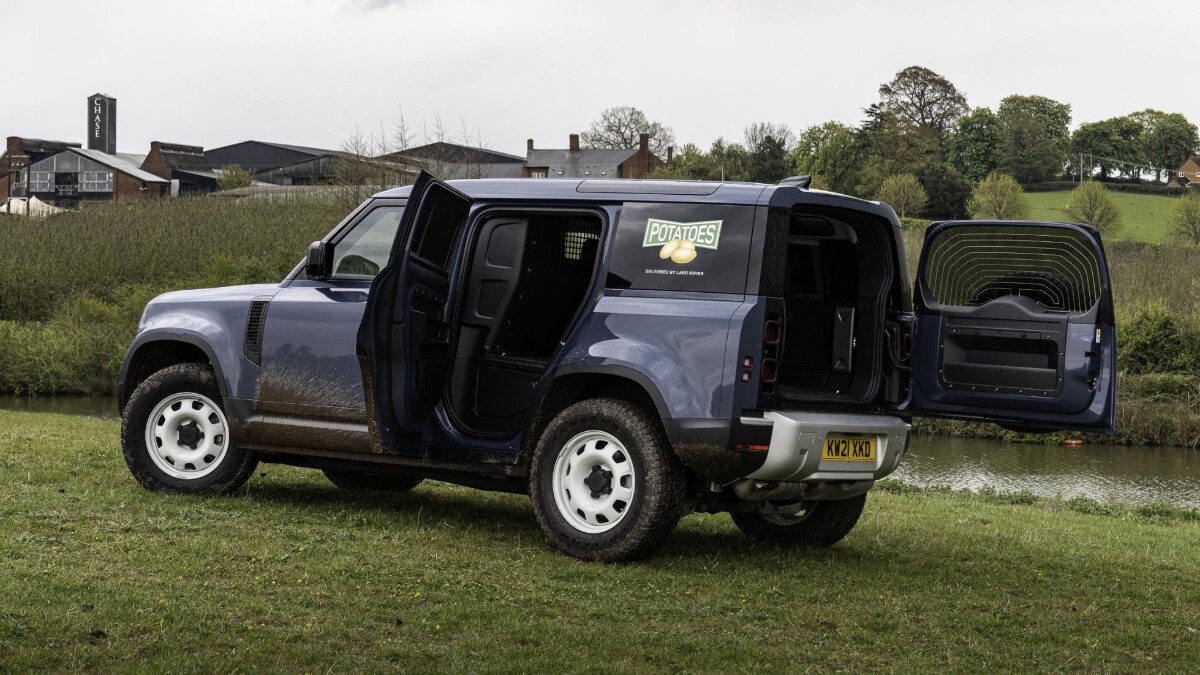 ADVERTISEMENT - CONTINUE READING BELOW ↓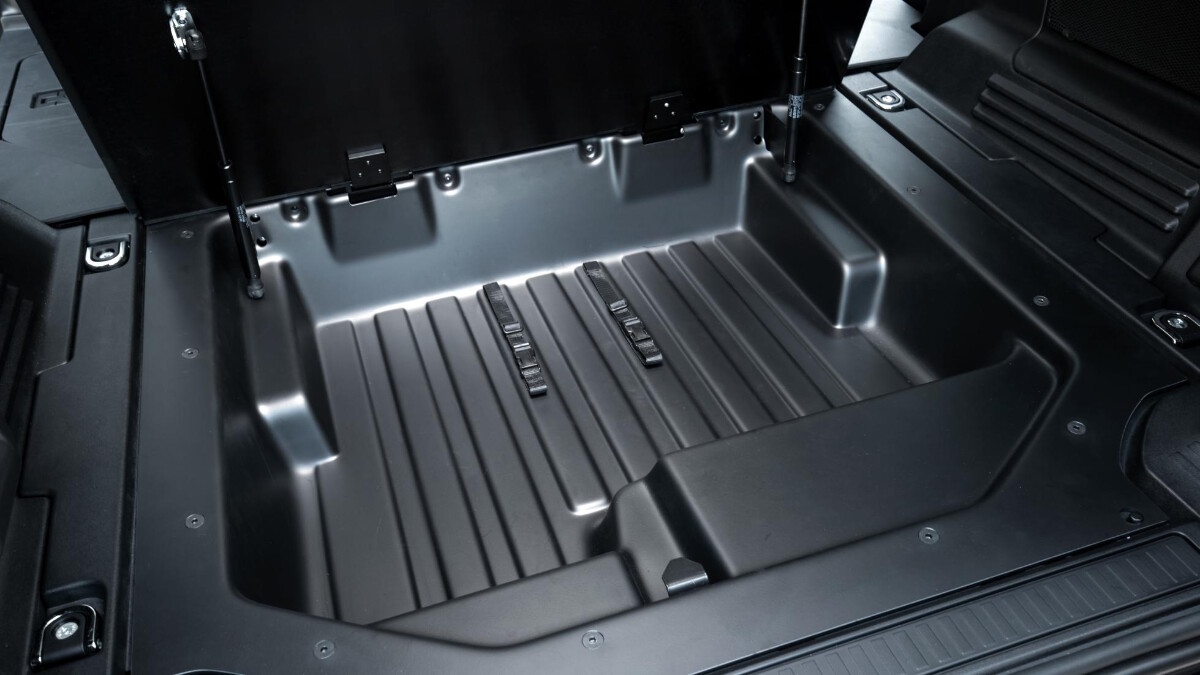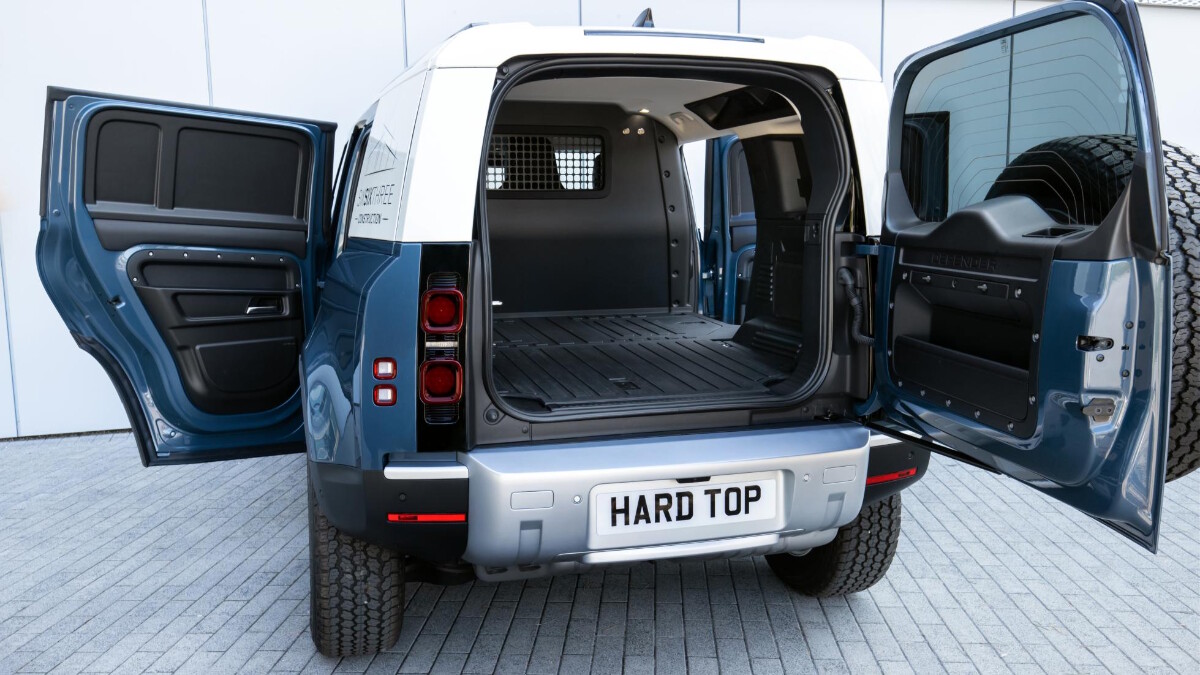 ADVERTISEMENT - CONTINUE READING BELOW ↓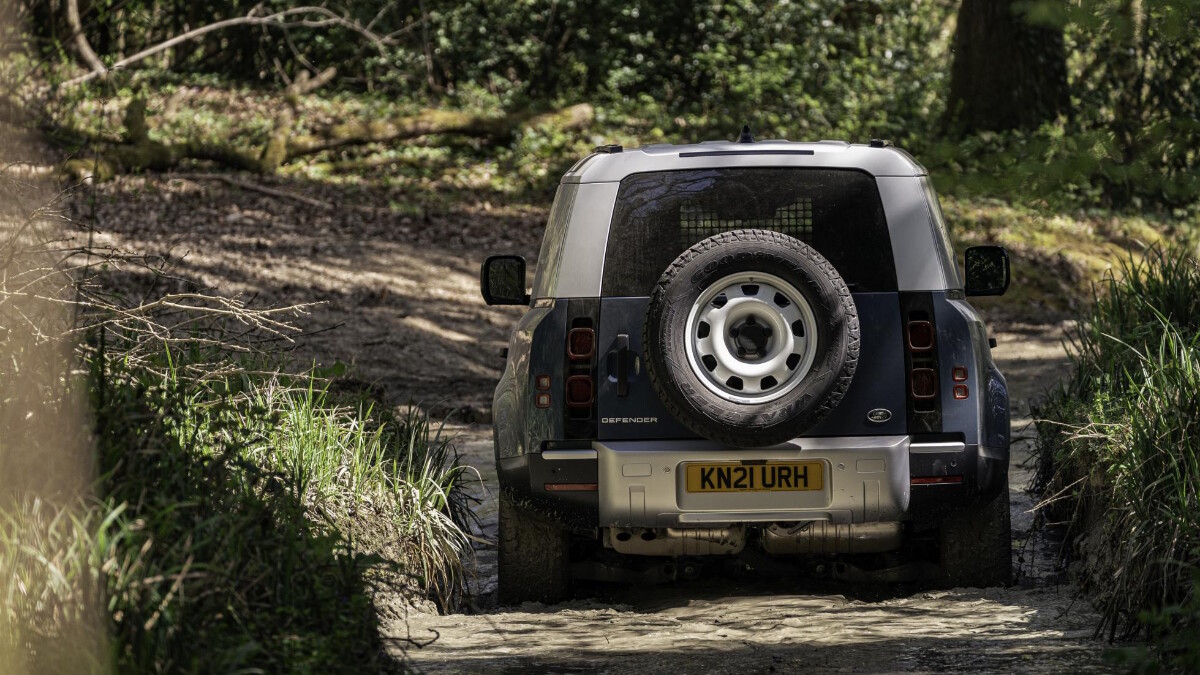 NOTE: This article first appeared on TopGear.com. Minor edits have been made.