To be totally honest, Mercedes-Benz's nomenclature sometimes throws me through a loop. Keeping track of the letters it uses and associating them with a certain body type and size are easy enough. But when they tack on more letters on top of those and add fancy-sounding words to boot, I start to wonder if I'm browsing a spec sheet or the health department's latest list of quarantine classifications. 
So, for those of you who don't recognize this model name upon first glance, the CLA 180 Progressive is Benz's local four-door coupe offering. This second-generation version has been in our market since 2019, and it's touted by the brand as "a car like no other." So, what's it got in store? Let's find out. 
Styling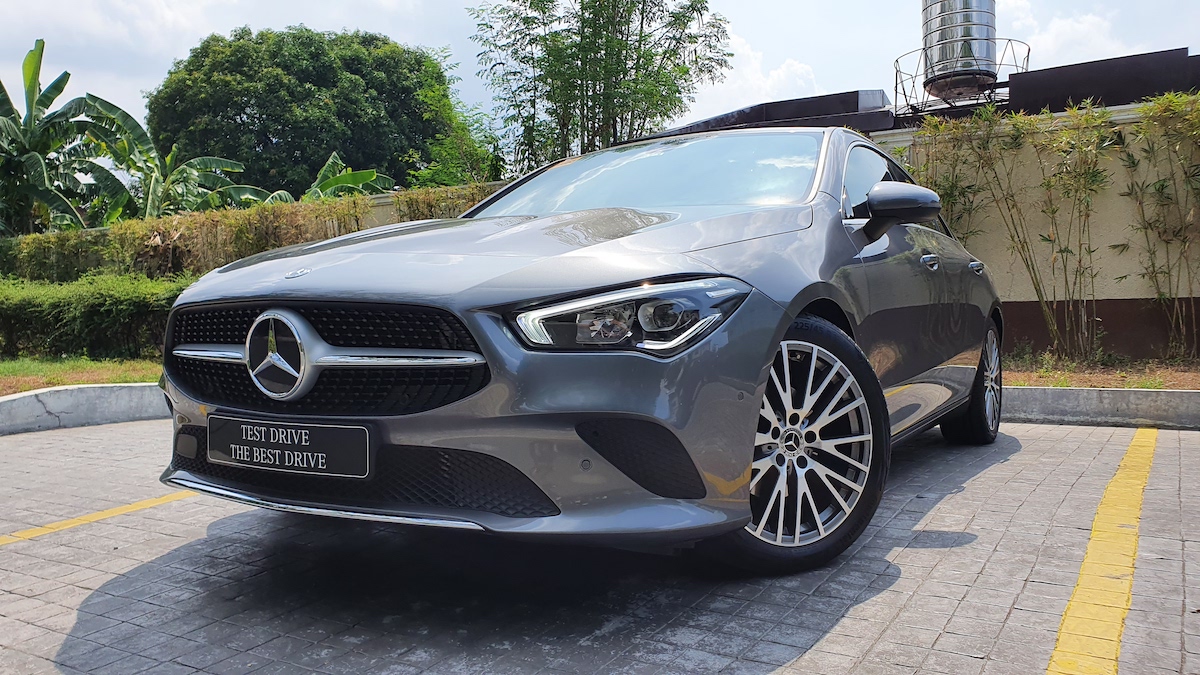 Continue reading below ↓
Recommended Videos
Coupes have a tendency to look suave, and the CLA is no exception. Up front, it gets the modern big Benz badge at the center of the grille, anchored inside a chrome housing that extends to the sides. Next to this are LED headlamps that curve around the edges. Along the sides, the lines are minimal, with the design instead relying on reflective panels to accentuate the car's shape. The slope in the rear quarter looks more like a sedan than you'd expect, save for the long curve as it reaches the trunk. In the back, you get curved headlamps that extend to the trunk opening, capped off by a spoiler-like lip. 
My one gripe with the exterior are the dual exhaust housings in the rear bumper. Upon closer inspection, the only thing inside of them are hollow plastic claddings. Style points are one thing, but accents like these should ideally serve a purpose, too. 
Interior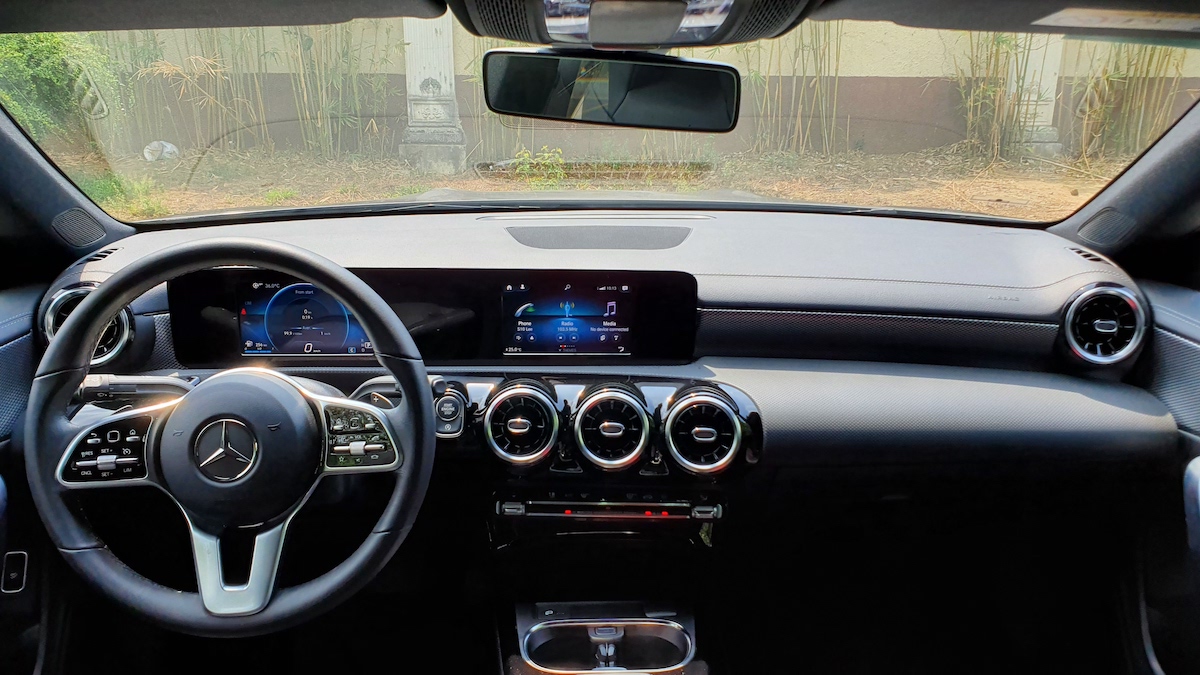 As expected, the CLA greets you with a plethora of soft-touch materials and creature comforts once you step inside. Bits of the dash are made up of what Benz describes as "carbon-fiber-look trim," and they certainly are pleasing to the eye. In the center, you get a seven-inch infotainment display that appears bigger than advertised. This connects to the digital information cluster behind the leather-wrapped steering wheel. Keeping you comfortable are body-hugging leather seats with memory functions. 
One gripe I've often had with Mercs of recent years are their dated interiors. Some models feel as if they're still stuck in that circa-2000s transition period between analog and digital features—think big blocky buttons and thin wiper stalks. Thankfully, that's not the case with the CLA. Everything here is up-to-date and, more important, laid out in a logical fashion. While the infotainment system can be operated via touchscreen or the touchpad on the center console, the A/C is toggled by switch-style controls underneath. Everything is within easy reach, and it all makes perfect sense. 
Engine performance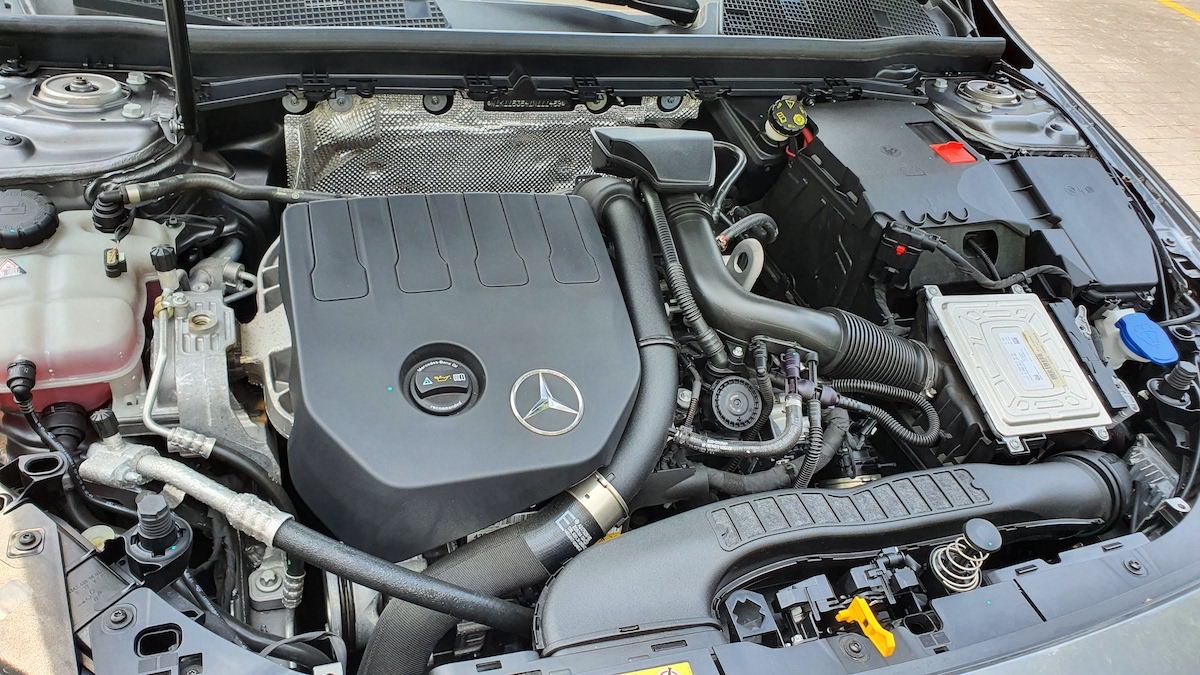 The CLA 180 Progressive is propelled by a 1.3-liter turbocharged in-line-four with 136hp and 200Nm of torque. It's far from the biggest or most powerful powertrain in the land, and the setup honestly feels more Japanese than German, but it does a more-than-decent job of powering this 1,425kg machine to a claimed 9sec zero to 100kph time and a 216kph top speed.
I spent most of my time in this car in Comfort mode, which strikes a healthy balance between average throttle response and power when you bury your foot. Modulate your foot just right, and you can pretty much accomplish whatever you need in this setting. Eco mode injects some anaesthesia into the performance, while Sport unlocks the potential underneath. Still, this car performs best when you're just driving at a steady pace. More on that in the next part.  
Ride and handling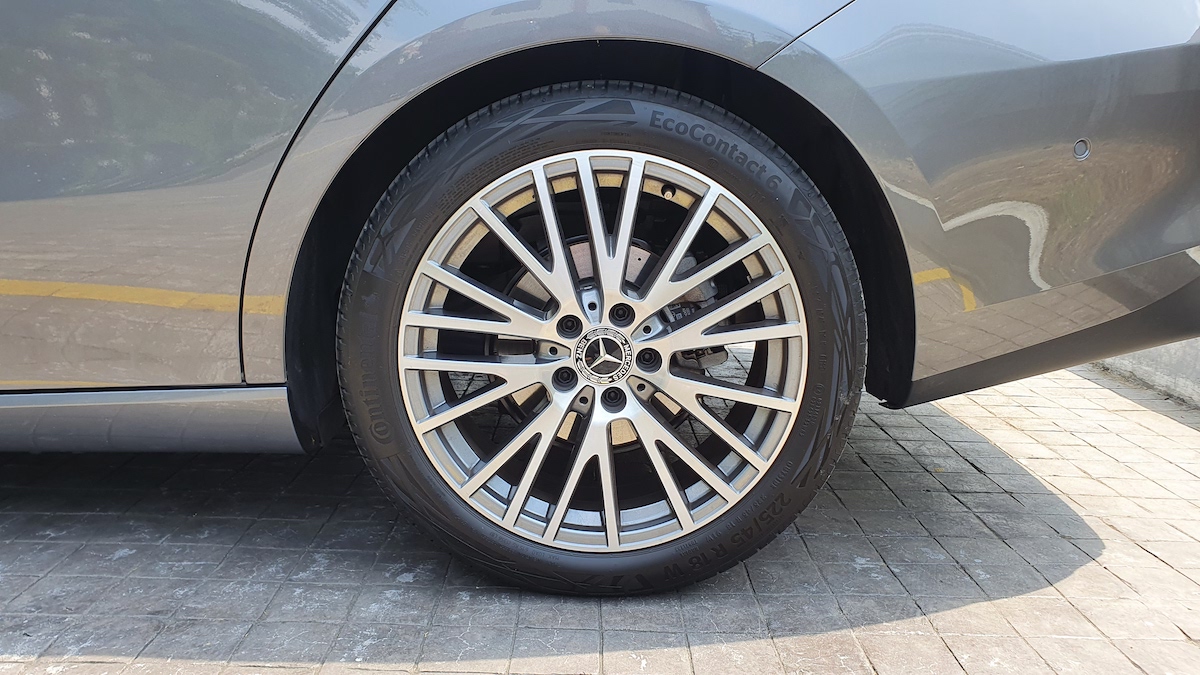 Just because a car can perform doesn't mean that it always should. As I said, flicking the CLA into Sport mode gives you access to the forced induction under the hood. The suspension likewise stiffens up, letting you live out your racing dreams in limited bursts. And while the engine is small, it certainly is up to the task. To be frank, though, the car never seems to be comfortable doing that. Trying to weave it through traffic Fast & Furious-style is akin to an active pugilist running for the highest office in the land. Something about it just feels out of place. 
No, this was a car designed for the laid-back Juan who's in no particular rush. The CLA is at its very best when you just leave it in Comfort mode and take to the road with a light foot. With solid German insulation, a comfortable ride, and a decent sound system at your disposable, the idea of other cars overtaking you suddenly doesn't seem like such a big deal.
Extra features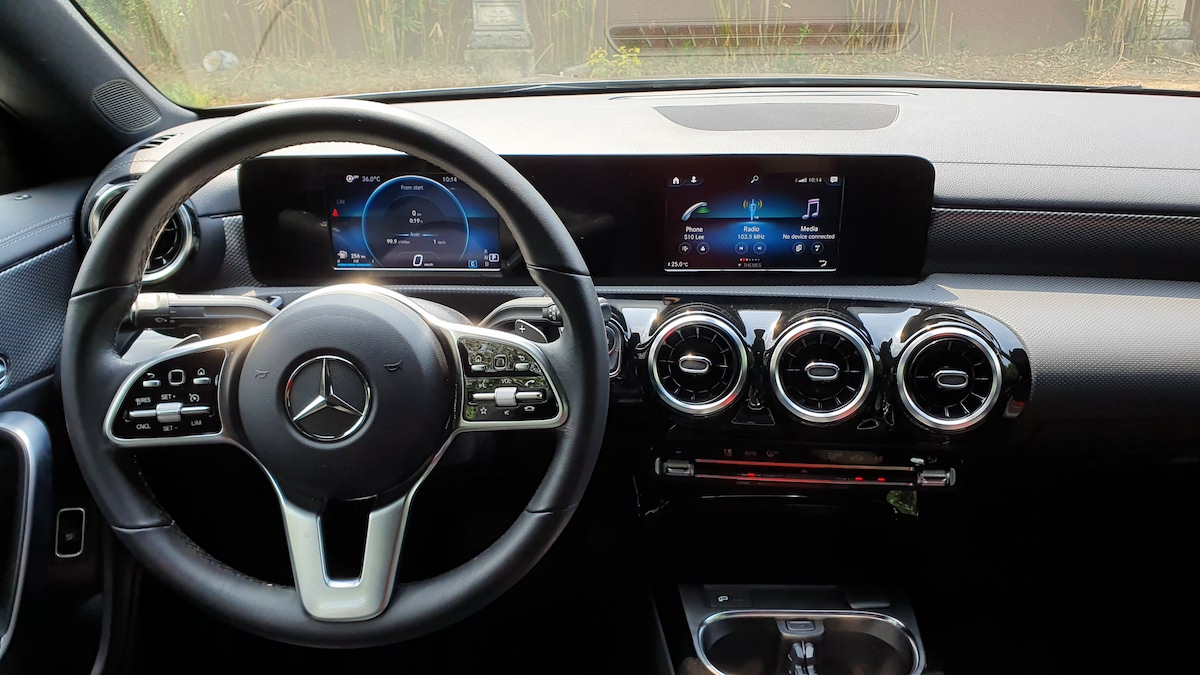 There are plenty onboard, naturally. The niceties here include Apple CarPlay and Android Auto compatibility, 'Hey Mercedes' voice control, active brake and parking assist, rain-sensing wipers, and automatic stop/start. 
Verdict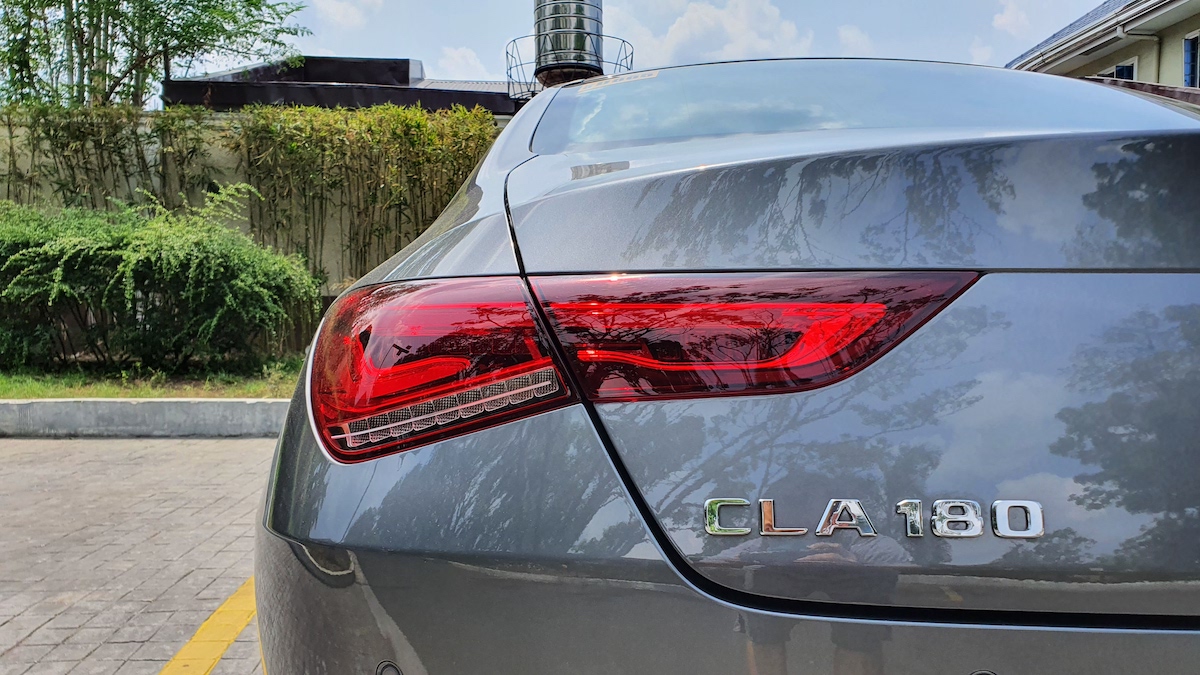 Does the CLA live up to the billing of being a car like no other? Not exactly. Plenty of other models have the features listed here, especially at this price range. However, what it does accomplish is combining all the necessary elements of a good car and pulling them off well: good looks, a comfortable cabin, plenty of features, and a capable powertrain. In all, it's a competitive package that can easily rival any other German in its neighborhood. 
SPECS: 2021 Mercedes-Benz CLA 180 Progressive
Price: P3,350,000
Engine: 1.3-liter turbopetrol I4
Power: 136hp @ 5,500rpm
Torque: 200Nm @ 1,460-4,000rpm
Transmission: 7-speed dual-clutch
Drive layout: FWD
Seating: 5
Score: 19/20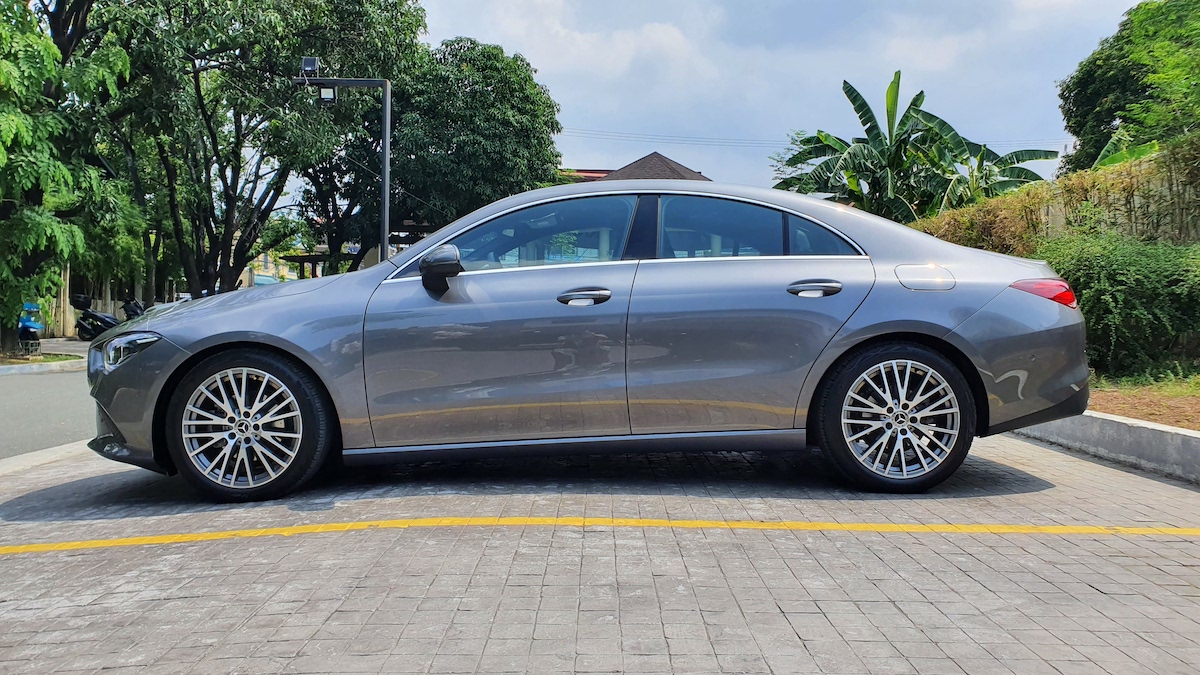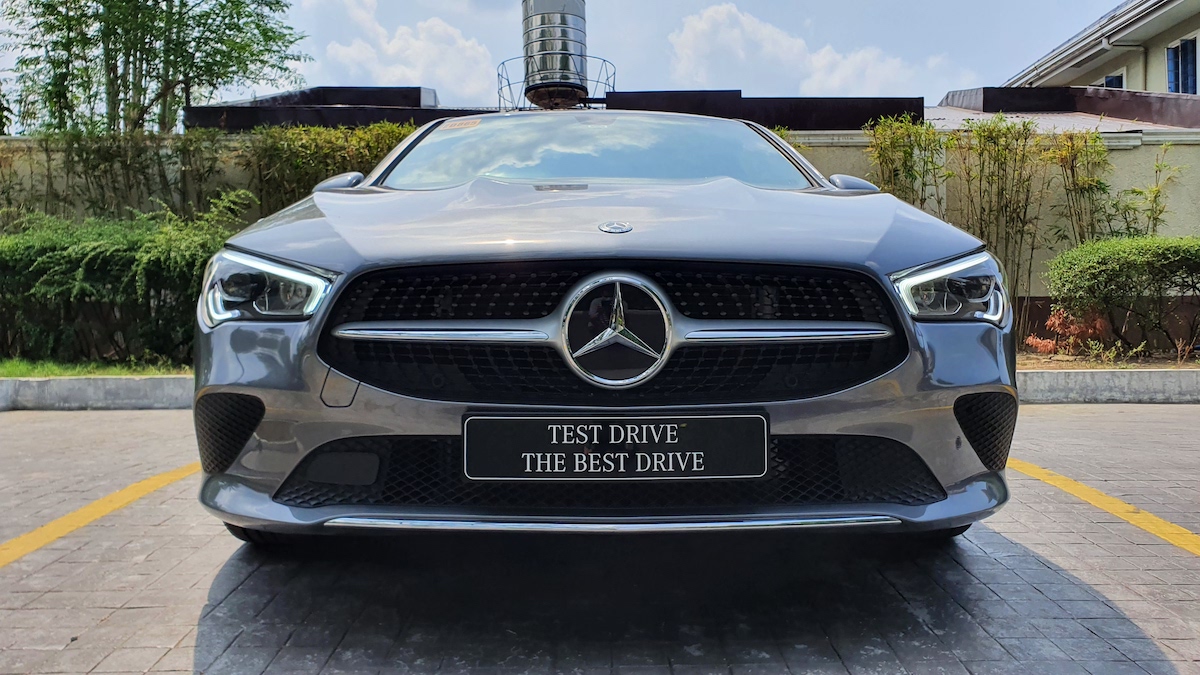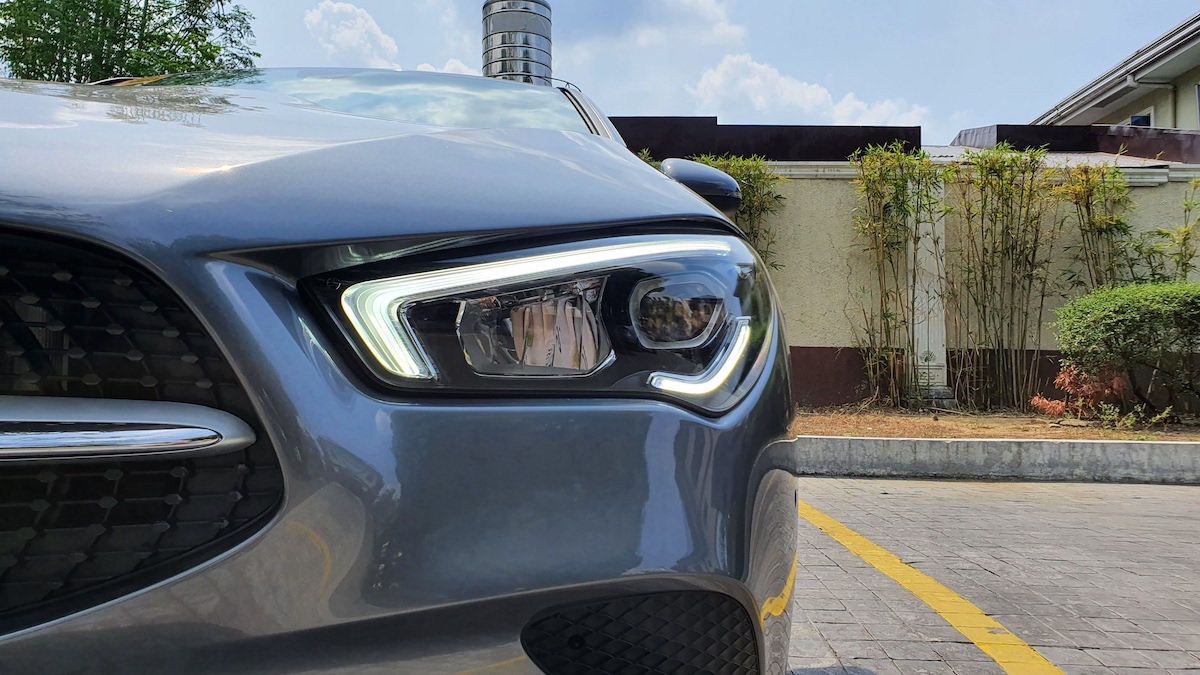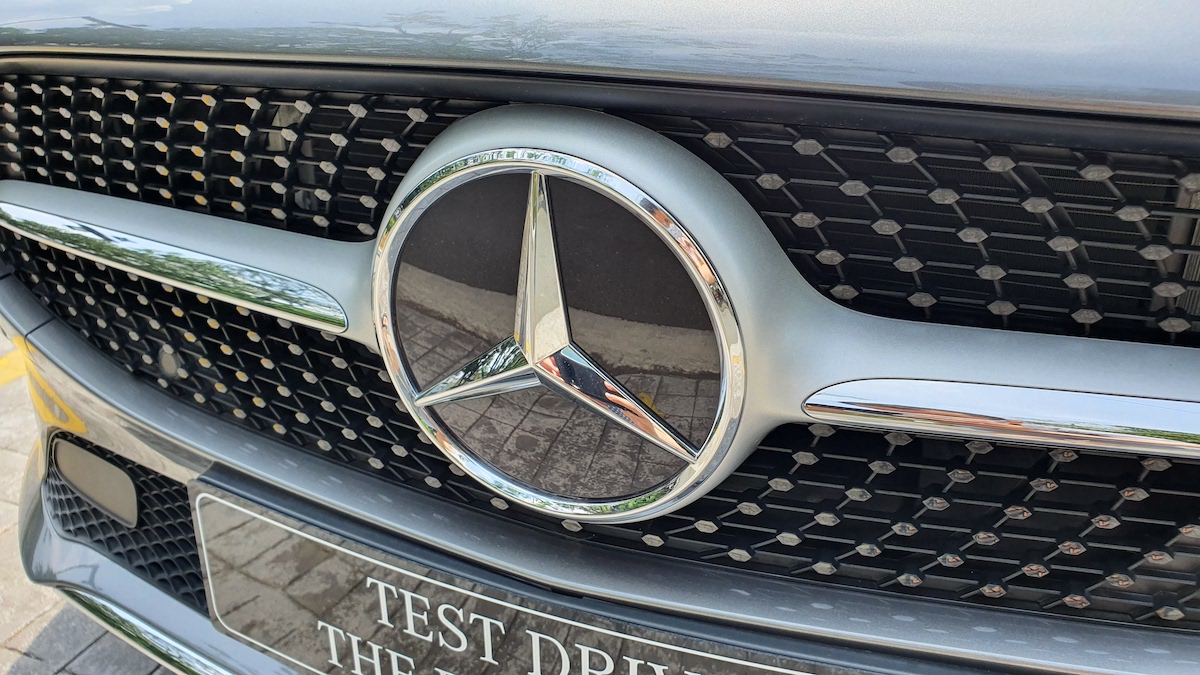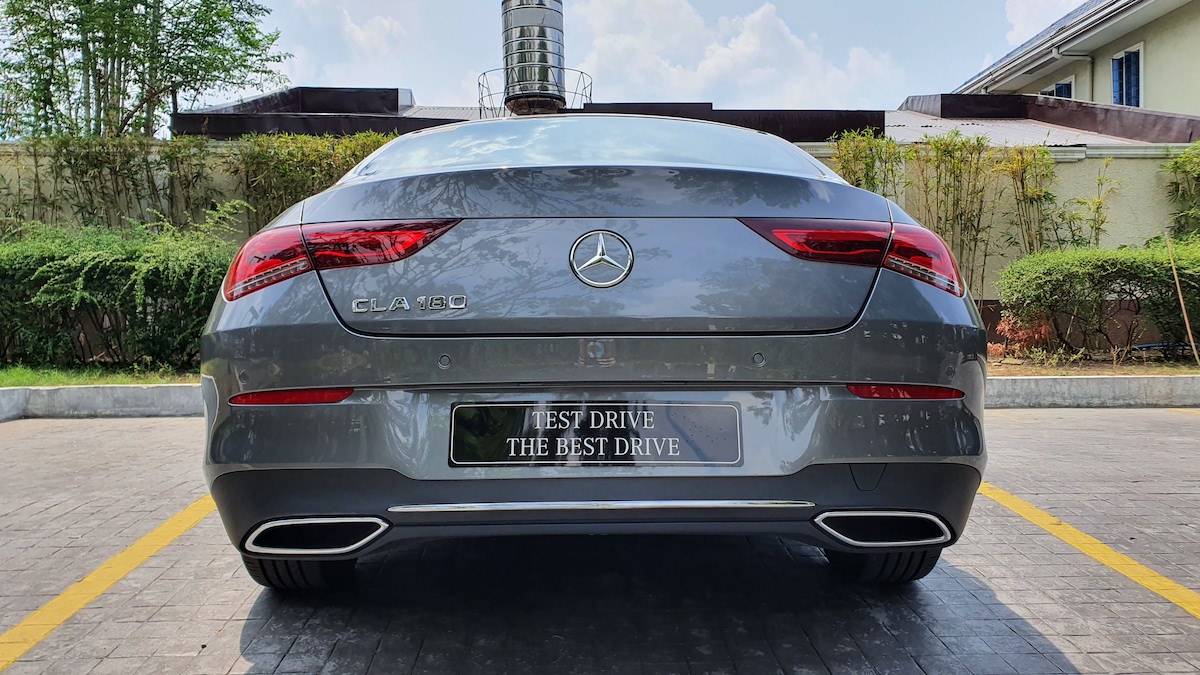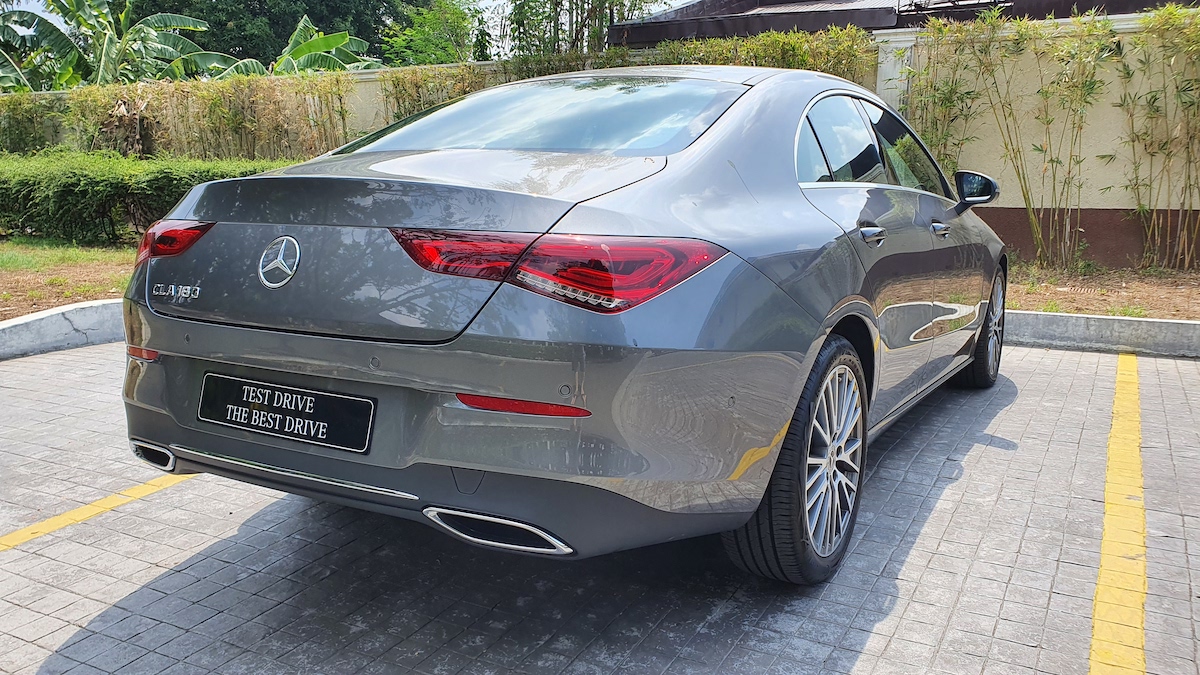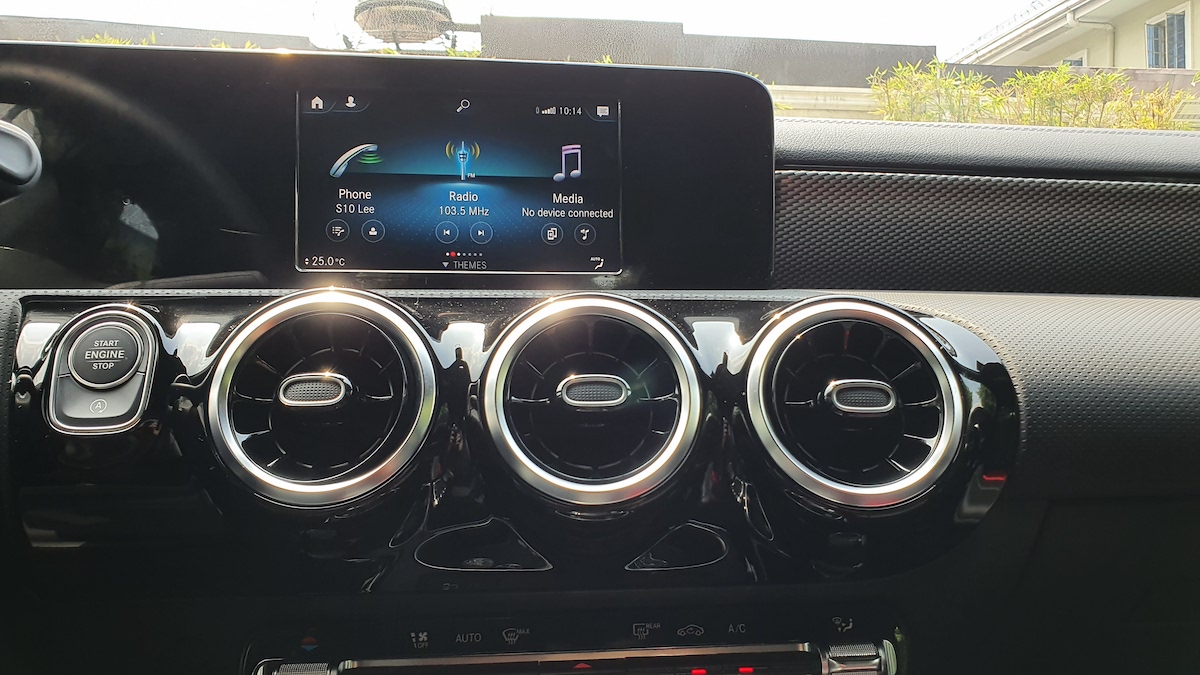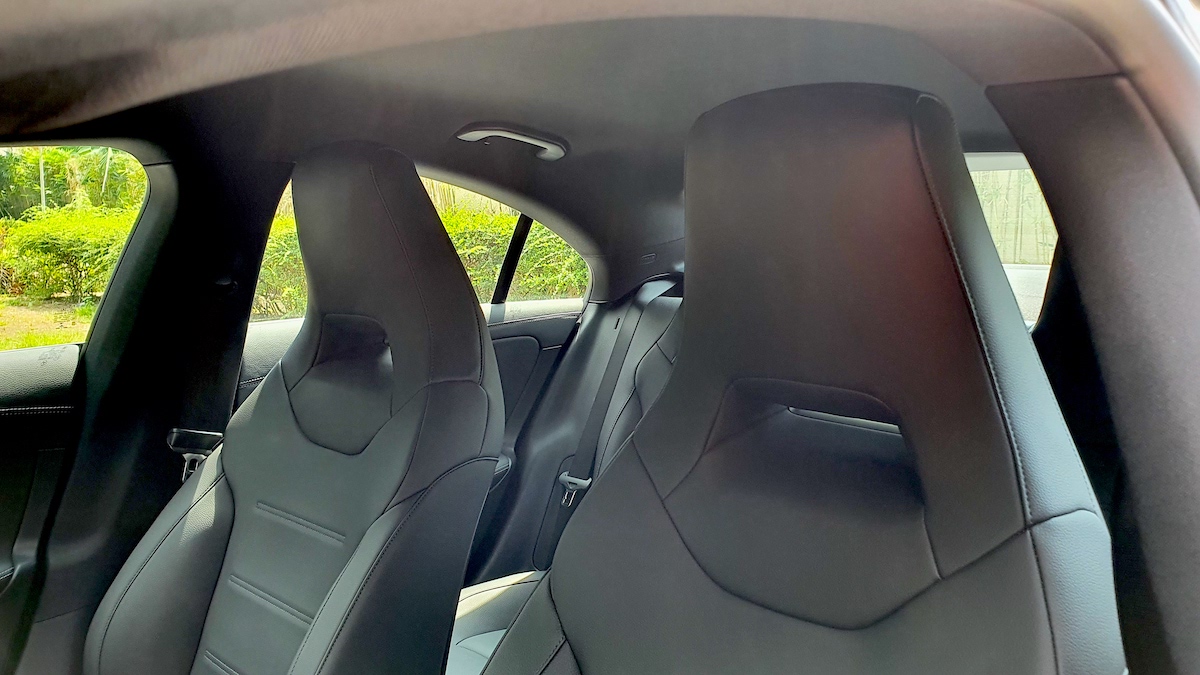 Top Gear Philippines is now on Quento! Click here to download the app and enjoy more articles and videos from Top Gear Philippines and your favorite websites.