There's a fine line between liking tough trucks and looking like you're overcompensating for something. Go overboard with the accessories, and you're just as likely to draw eye rolls along with admiration. That said, car manufacturers usually know what they're doing when they're treading this territory.
The Strada Athlete is Mitsubishi's pitch for truck lovers looking to drive out of the dealership in a vehicle with a not-so-stock appearance. The pickup entered the market early last year with a handful of aesthetic improvements meant to endow it with a considerably more macho vibe.
What we have here with us today is the Strada Athlete 4WD AT. It's the nameplate's new top-of-the-line offering, and the GT 4WD AT is no longer listed on the car manufacturer's price list. Did Mitsubishi Motors Philippines make the right call here?
Styling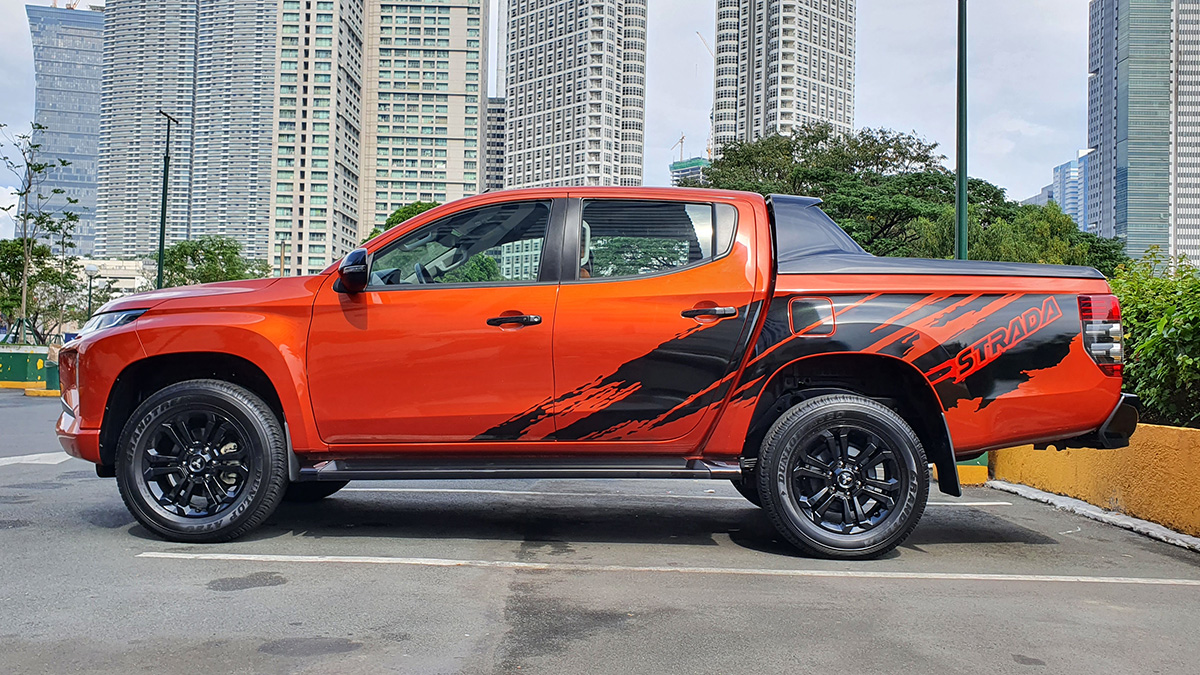 Continue reading below ↓
Recommended Videos
Minus the black decals which someone mistook for a gnarly paint malfunction, I'm happy with how Mitsubishi has handled the Strada Athlete's aesthetics. This could have easily looked like a tito clad in full gear (complete with double arm sleeves and knee pads) for pickup basketball at the neighborhood court.
You get niceties like a sports bar out back and sporty alloy wheels, and their blacked-out color contrasts nicely with the vehicle's orange paint job. Even the roof is blacked out. Also, the Strada's naturally burly appearance plays well with the Athlete's theme. No complaints here.
Interior
Like the exterior, the Strada Athlete's cabin comes in an attractive mix of sprightly orange and subdued blacks to give off a contrasting appearance. This is really the only noticeable difference with non-Athlete variants, but it's a considerable one as the color choices lend the interior a considerably more playful vibe. Other bits worth noting include some faux carbon fiber on the center console and a nice meaty steering wheel.
If I had to nitpick, some of the plastic leaves a little to be desired (never been a fan of piano black, though this is a personal preference), and dials for the A/C controls would have been nice. Also, we hope there's some way to forgo the color choices in favor of a plain dark and minimalist look, as chances are some buyers checking out the top-spec unit won't be fans.
Engine performance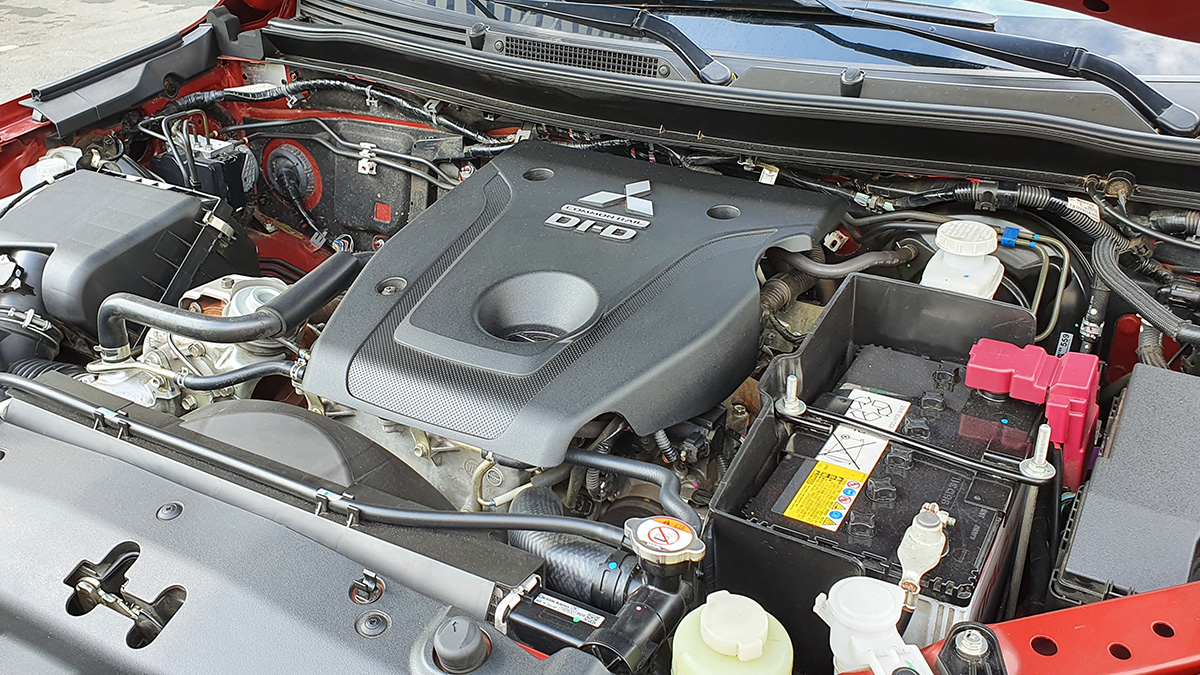 I've heard people rave about the Strada's powertrain before, but this is the first time I've actually driven the 2020 4WD with a 2.4-liter DOHC turbodiesel capable of 178hp at 3,500rpm and 430Nm of torque at 2,500rpm. While it isn't the most refined or powerful in the market, it does provide more smooth delivery and ample performance for most situations, including highway driving (though we weren't able to try it out on a full load).
Sadly, it doesn't get the Mitsubishi Montero Sport's eight-speed automatic transmission, though its six-speed gearbox is smooth and I didn't observe any noticeable hiccups in the week I had with the vehicle.
Ride and handling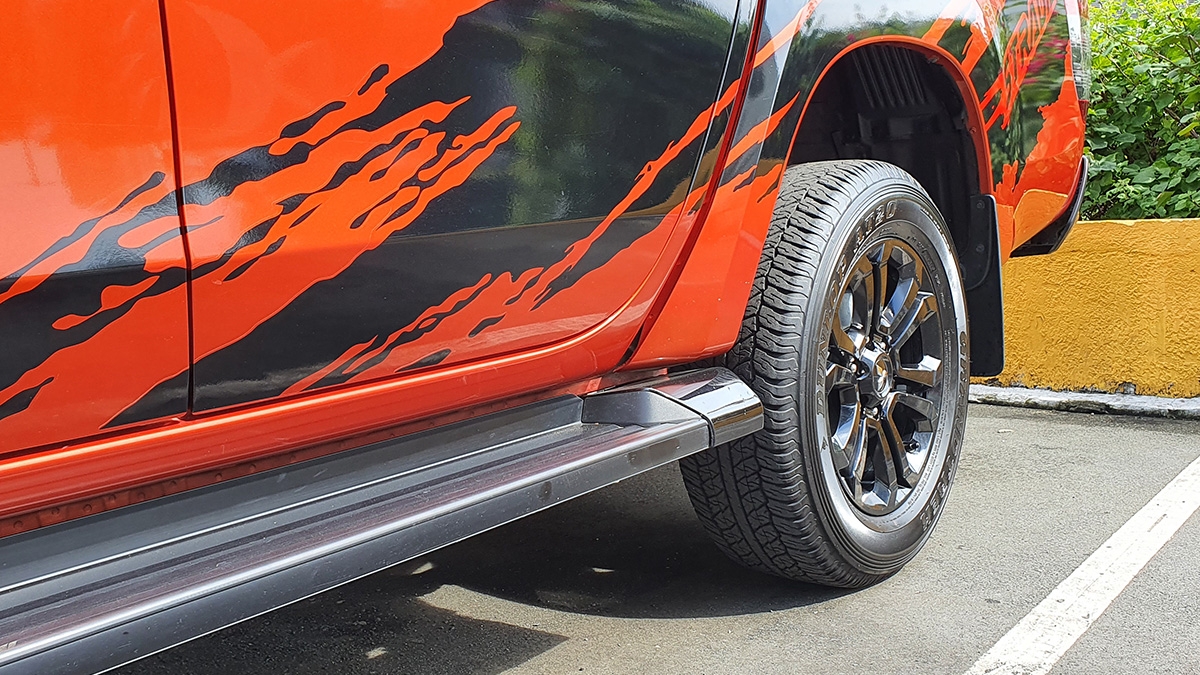 The Strada Athlete's steering is light but nicely weighted, giving you a good feel for the vehicle at higher speeds and enough ease when maneuvering through city parking lots. Ride-wise, the pickup does tend to wallow a bit at lower speeds—but its suspension setup (double-wishbone with coil springs/leaf springs at the rear) does keep things stable through most road imperfections, which is about as much as you can ask of a truck these days.
Extra features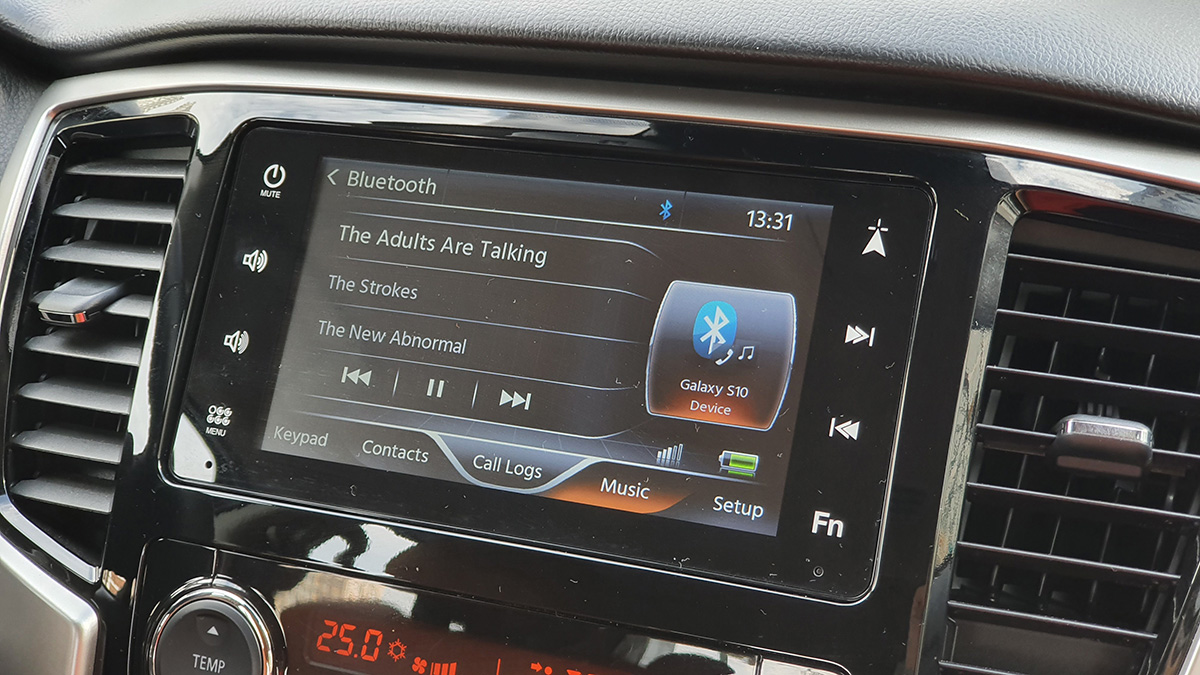 Safety is where the Strada Athlete really stands out when it comes to features. The top-spec unit comes equipped with tech bits like a Forward Collision Mitigation System, a blind-spot warning system, Lane Change Assist, and even the brand's Ultrasonic Misacceleration Mitigation System. You also get seven airbags, and no-brainer inclusions like a rear parking camera, rear charging port, and automatic headlights. The touchscreen infotainment system is also easy enough to navigate, and the six-speaker sound setup is decent enough.
Verdict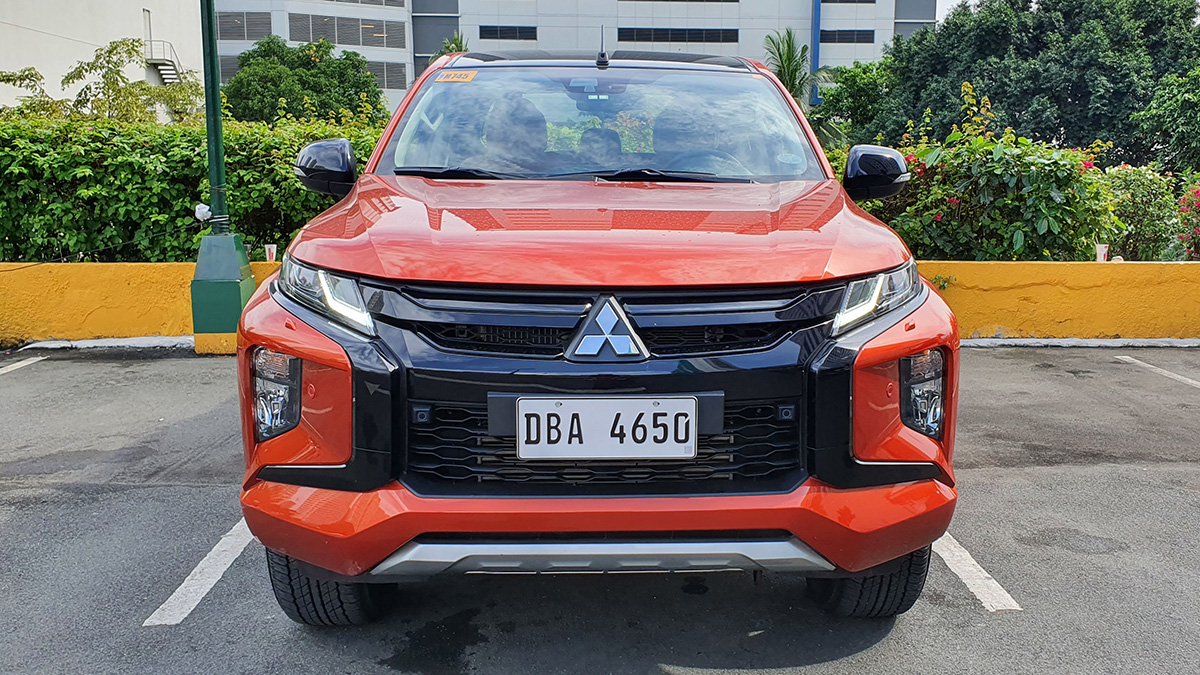 The Athlete is a fine addition to the local Strada lineup. I just wish it didn't completely erase the GT's presence, as it gives buyers—especially ones not looking for an aesthetic that screams 'look at me'—less flexibility when it comes to their purchase. At P1.76 million this truck isn't exactly cheap, and the option to get the same capability minus the more playful look is something practical buyers would appreciate.
Still, this is one fine pickup truck, especially when it comes to safety features. It looks good, drives well, and will try its darndest to keep you in one piece in the event things go awry. Is there really anything more you can ask for?
SPECS: 2021 Mitsubishi Strada Athlete 4WD AT
Price: P1,760,000
Engine: 2.4-liter DOHC turbodiesel
Power: 178hp @ 3,500rpm
Torque: 430Nm @ 2,500rpm
Transmission: 6-speed automatic
Drive layout: 4WD
Seating: 5
Score: 17/20