So a few years ago, Subaru introduced a car. A big one. In fact, it's the biggest one in the Japanese carmaker's 76-year-history. 
I am, of course, talking about the Ascent, which at the time of its launch was touted as a North America-only model. That idea didn't last, though. In early 2020, it was confirmed that the midsize SUV would make its way to our market as the Evoltis. A few COVID-related delays later, and this big Subie is finally on our shores. Time to find out what it's got to offer. 
Styling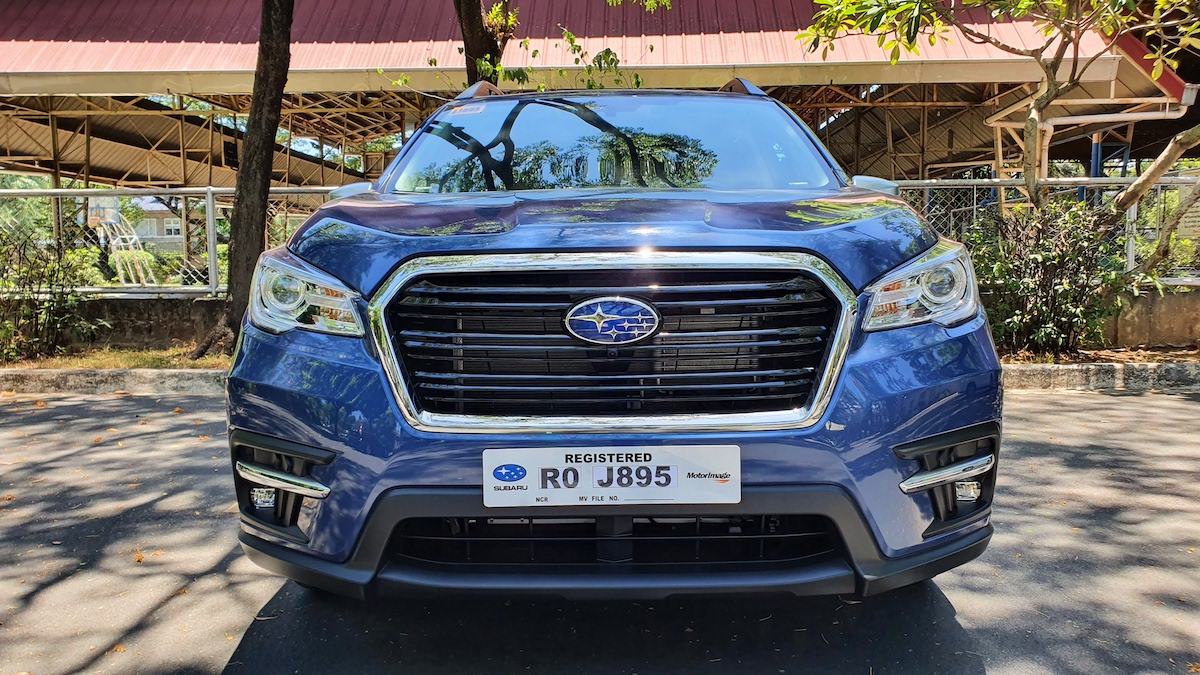 ADVERTISEMENT - CONTINUE READING BELOW ↓
This might be Subaru's first foray into midsize-SUV territory, but it hasn't forgotten its rally roots with the design. At the same time, its American leanings are fairly evident—nothing here is subtle. Up front, you get a massive grille with an equally large six-star badge. On either side of the fascia, you get full LED lights, while the hood strakes up top are kept to a minimum so as not to hide any of the car's natural bulges.
Muscular shoulders and a high, mostly flat beltline define the sides. The rear is pretty standard Subaru fare, with a chrome bar and XV-esque taillights taking up most of the space. All these parts make up a striking package, which looks especially good in this signature Abyss Blue Pearl shade. 
Interior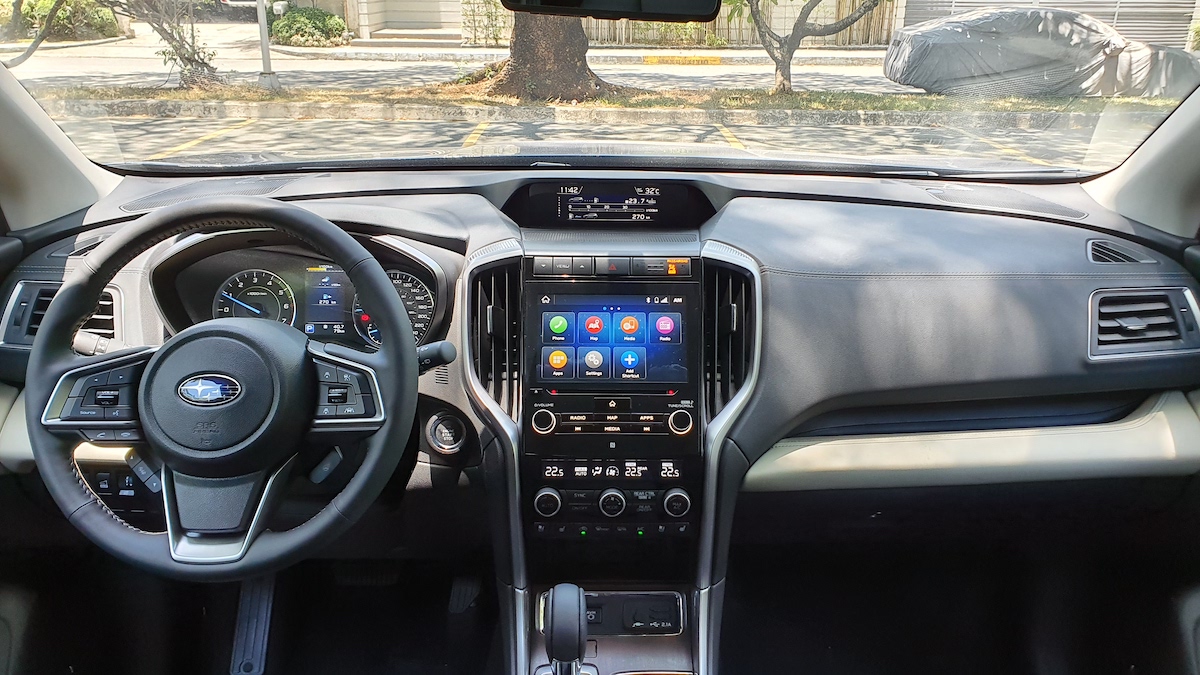 ADVERTISEMENT - CONTINUE READING BELOW ↓
Recommended Videos
Step inside the Evoltis and you'll see buttons—lots and lots of them. Remember when I said that Subaru hasn't forgotten its rally roots? Here's more evidence of that. The dashboard resembles a complex World Rally Championship-winning machine. In fact, the layout seems to have been inspired by the WRX STI. In a comfort-centered SUV like this, it's all a little too much. You'll spend more time than you want to figuring out what each button does. In this age of minimalist interiors, some streamlining would've been welcome. 
On the plus side, the middle passengers are treated to leather-lined captain's chairs with access to USB chargers, a 120V outlet, and A/C controls. Those seats, along with the front ones, are ventilated, too. Comfort is the order of the day here, and on that front, this Subie excels.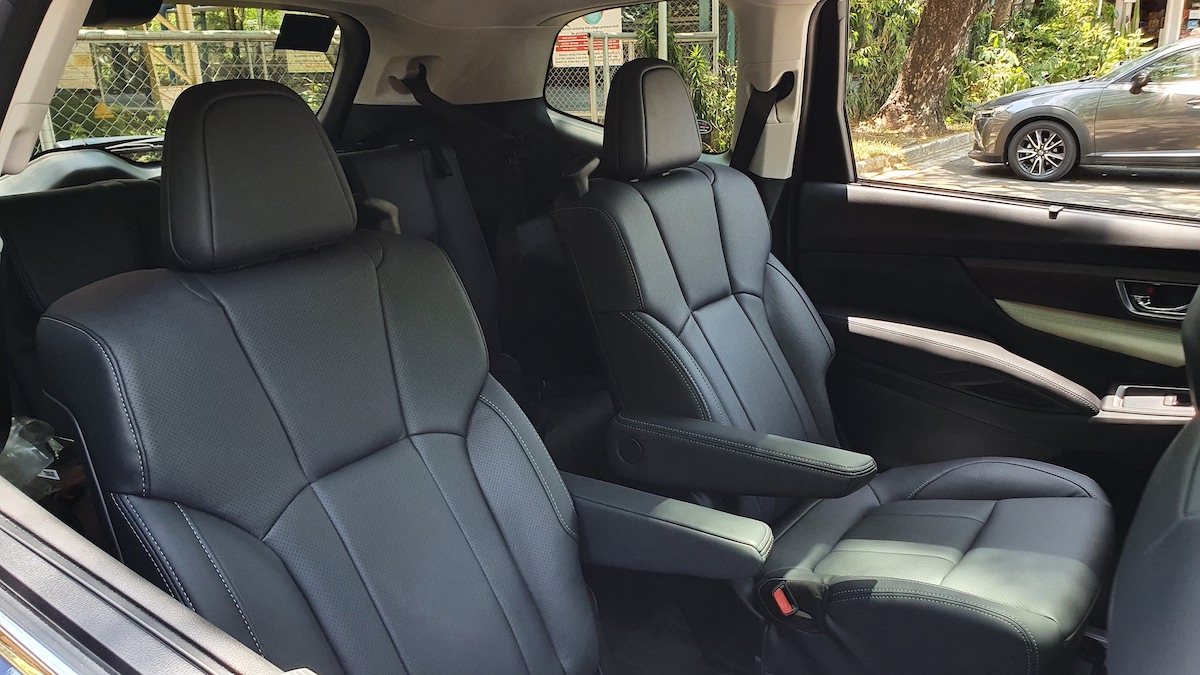 ADVERTISEMENT - CONTINUE READING BELOW ↓
Engine performance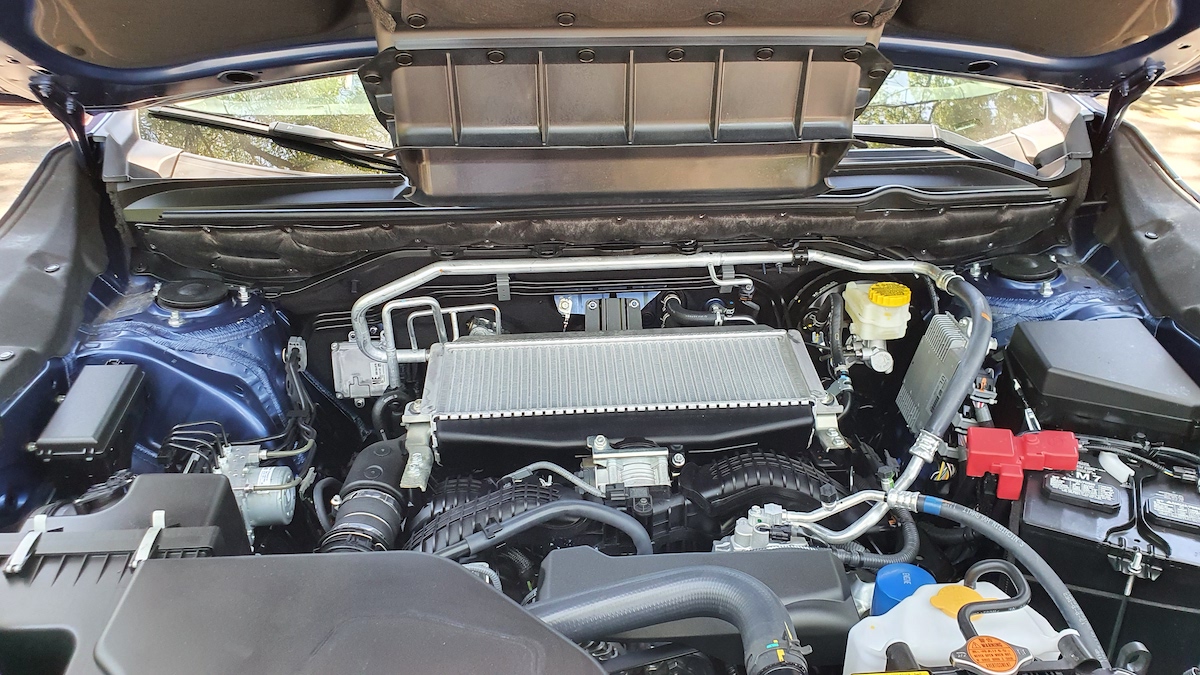 Powering the Evoltis is a 2.4-liter turbocharged gasoline boxer engine with 256hp and 375Nm of torque on tap. Is it as fun on paper as it sounds? Yes, it is. There's a little bit of turbo lag when you put your foot down, but those horses come galloping quick once the forced induction finally kicks in. At times, you forget you're driving a midsize SUV given how fun this is to throw around. It handles well, too, but more on that later.
ADVERTISEMENT - CONTINUE READING BELOW ↓
The trade-off, naturally, is the fuel economy. While our time with the Evoltis was too brief to record any meaningful consumption figures, the fuel-gauge needle did drop noticeably too soon for our liking despite just a few quick jaunts within Metro Manila. The engine also gulped quite a bit of gas when we kept it runing during the shoot. 
Ride and handling
ADVERTISEMENT - CONTINUE READING BELOW ↓
Like all new Subarus, the Evoltis is built on the modular unibody Subaru Global Platform. As advertised, the midsize SUV stays planted when you throw it hard along corners, and the Active Torque Split all-wheel drivetrain ensures you have plenty of grip at all times. Those rally underpinnings remain strong here—in a good way.
The only drawback of the Evoltis' ride is that it doesn't always absorb road imperfections all that well, perhaps a result of its First World design and origins. 
Extra features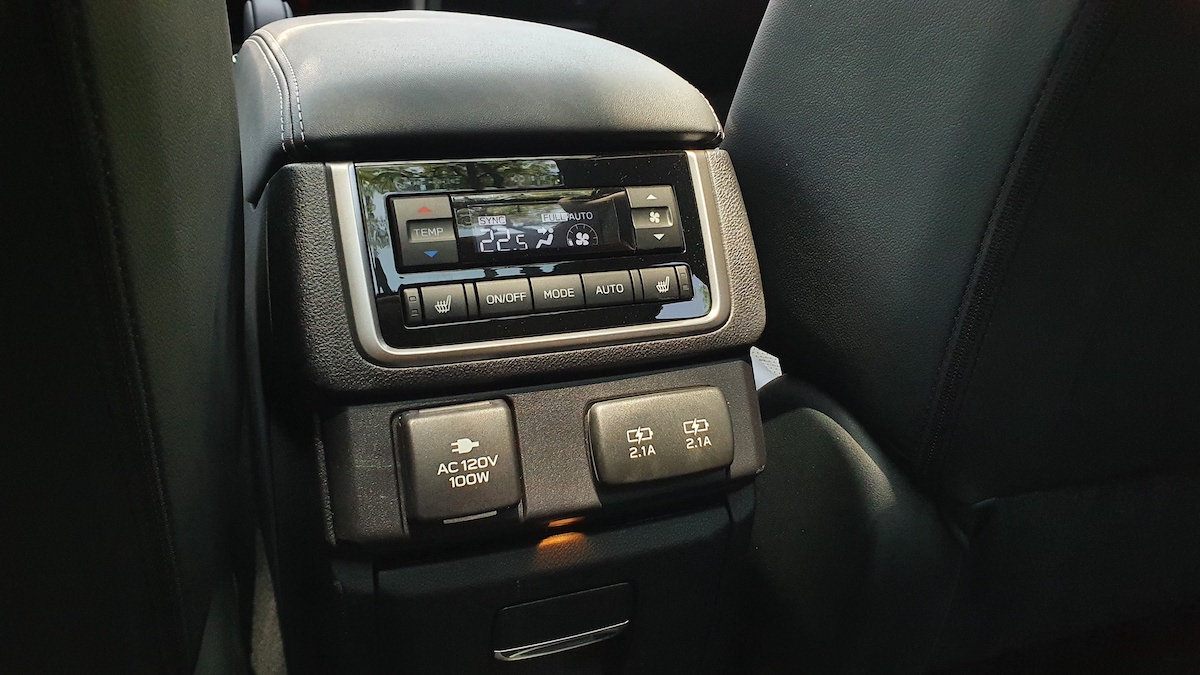 ADVERTISEMENT - CONTINUE READING BELOW ↓
Extra features, you say? There are lots of them here. The eight-inch infotainment display front gets Apple CarPlay and Android Auto compatibility, and is hooked up to a 10-speaker Harmon Kardon system that produces a nice, crisp sound. Other creature comforts include a power tailgate, rain-sensing wipers, a power-adjustable driver's seat with memory settings, and the off-road-friendly X-Mode. And as the model name implies, this model gets the full suite of EyeSight safety tech. 
Verdict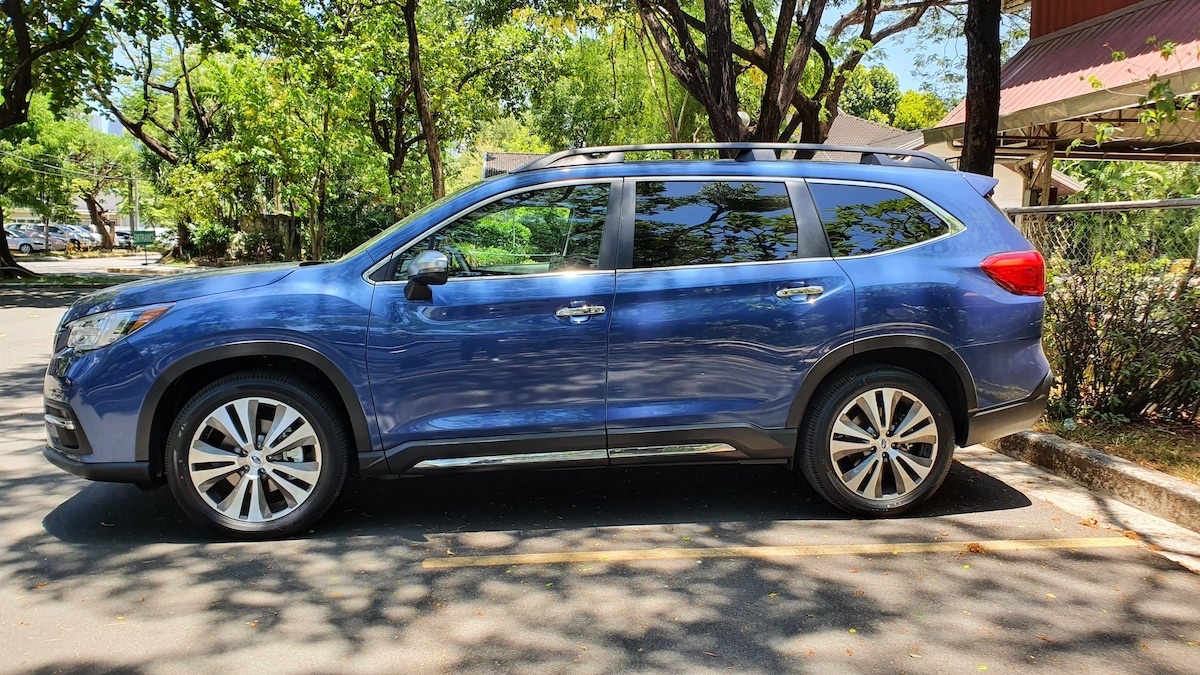 ADVERTISEMENT - CONTINUE READING BELOW ↓
The Evoltis has a lot going for it—it's fun to drive, mostly comfortable, and has every possible piece of tech you could think of. However, there is one caveat: its price. At P3.48 million, its at least P1 million more expensive than other top-of-the-line Japanese SUVs with competitive features and more economical powertrains.
Really, though, its main rivals in this market are the all-wheel-drive Mazda CX-9 (P2.95 million) and the V6 Ford Explorer (P3.178 million). Among the three, the Evoltis is certainly competitive, but I'd still favor the other Japanese offering for its price and service reputation. But if it's a rally-bred SUV you're after, you can't go wrong here. 
SPECS: Subaru Evoltis 2.4 Touring EyeSight 2021
Price: P3,480,000
Engine: 2.4-liter turobcharged gasoline boxer
Power: 256hp @ 5,600rpm
Torque: 375Nm @ 2,000-4,800rpm
Transmission: Continuously variable
Drive layout: AWD
Seating: 7
Score: 17/20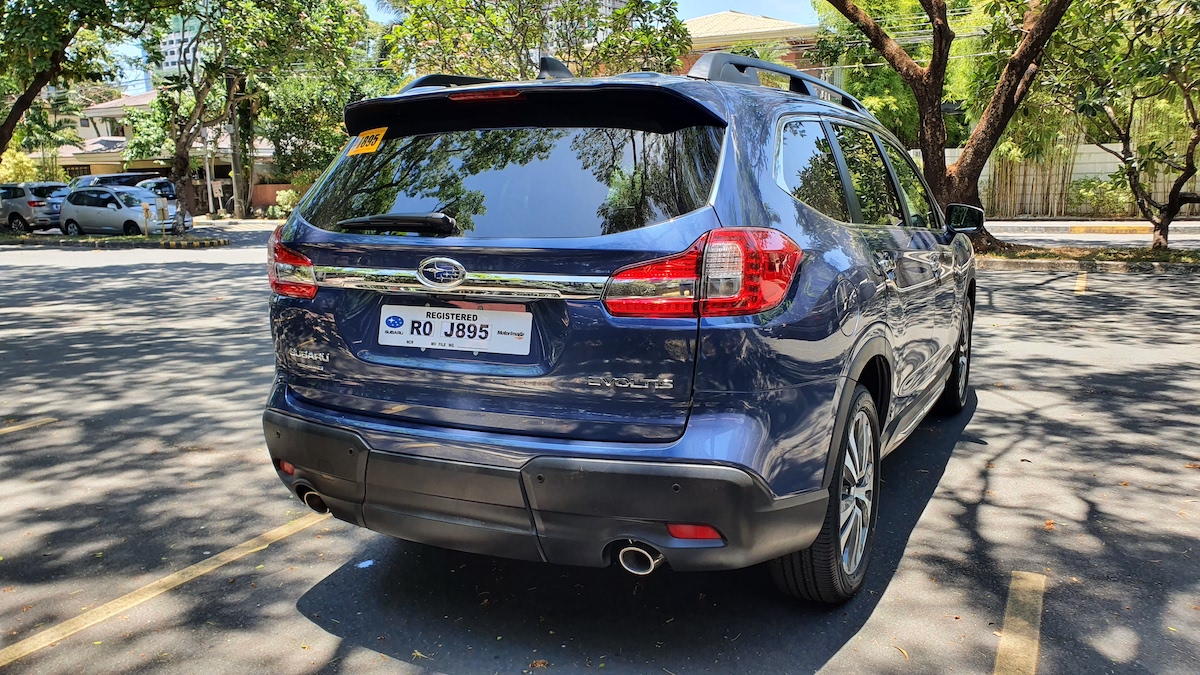 ADVERTISEMENT - CONTINUE READING BELOW ↓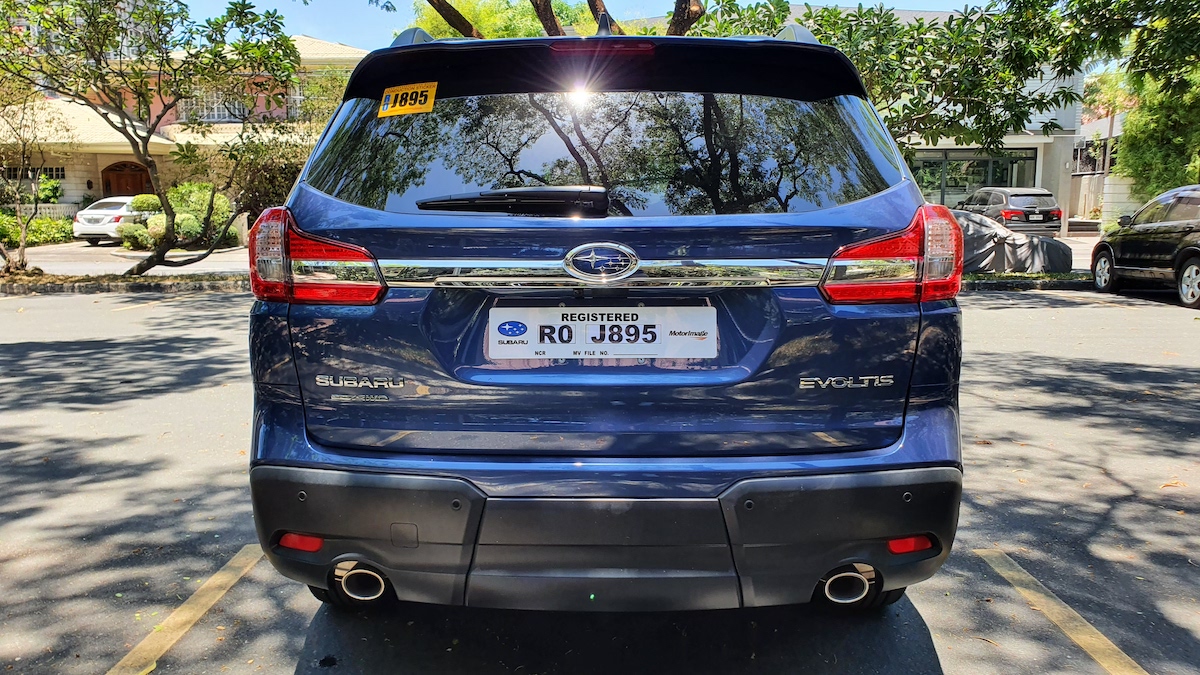 ADVERTISEMENT - CONTINUE READING BELOW ↓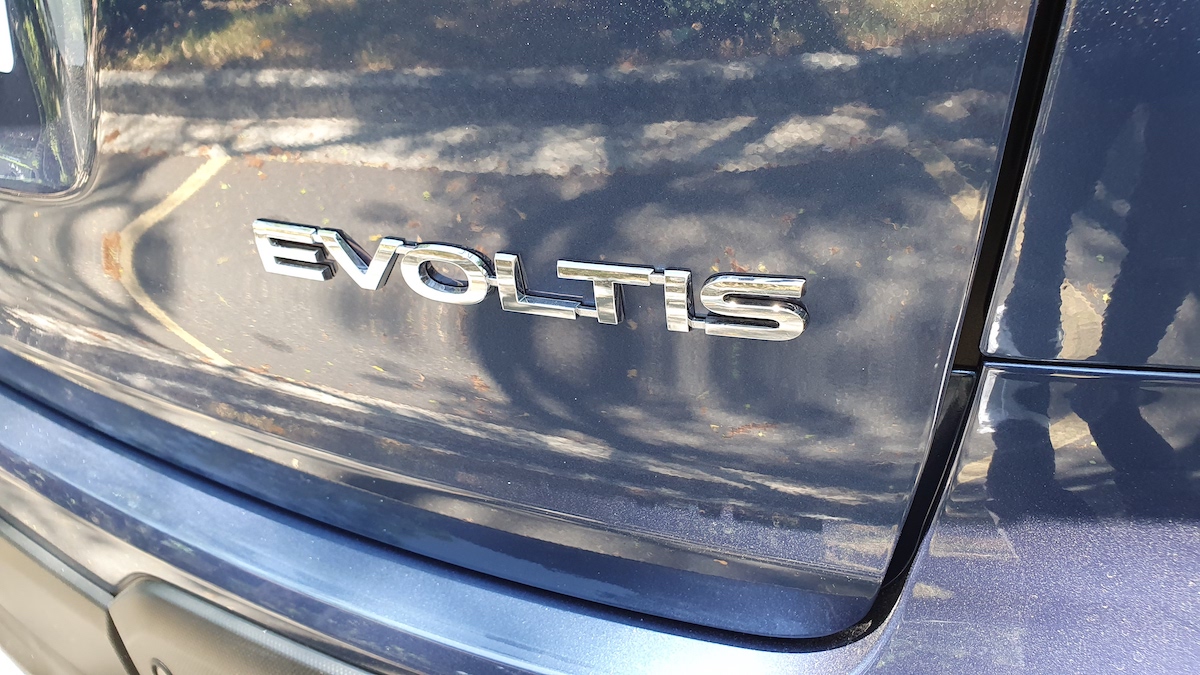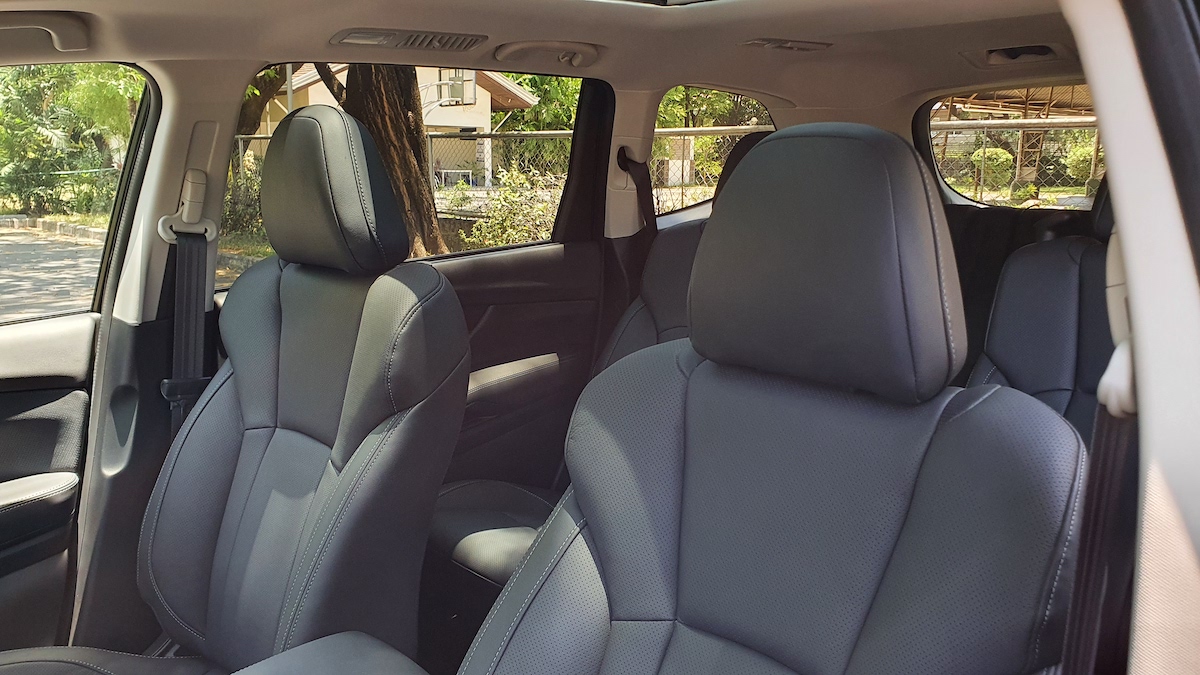 ADVERTISEMENT - CONTINUE READING BELOW ↓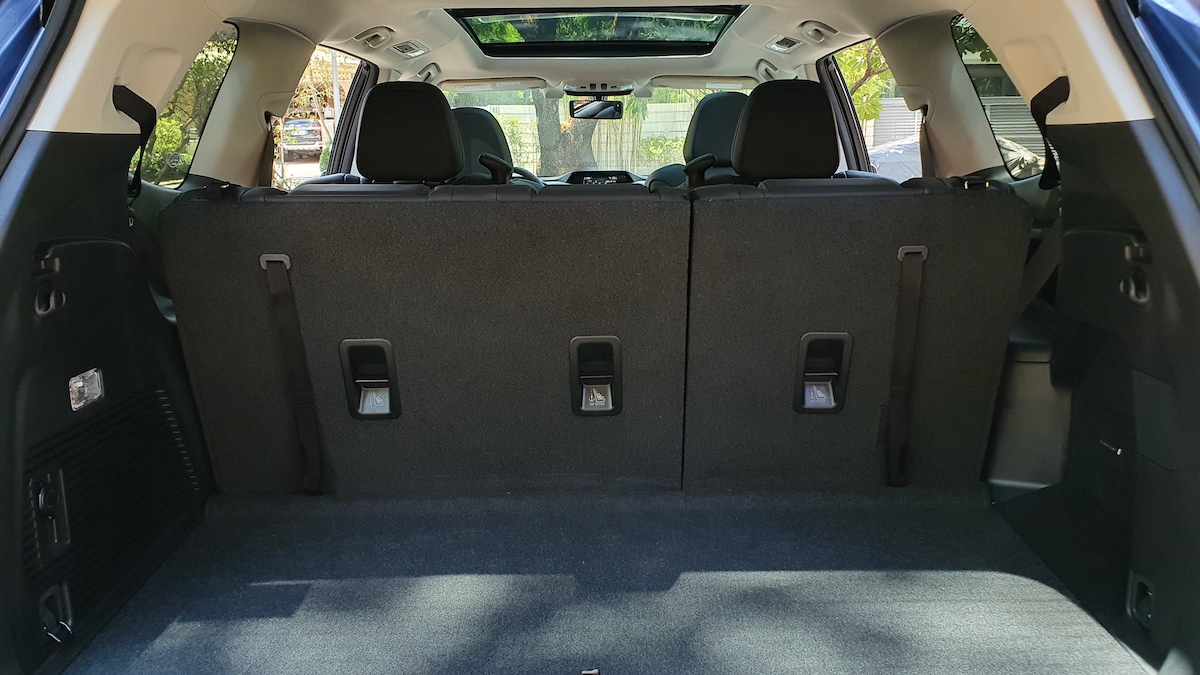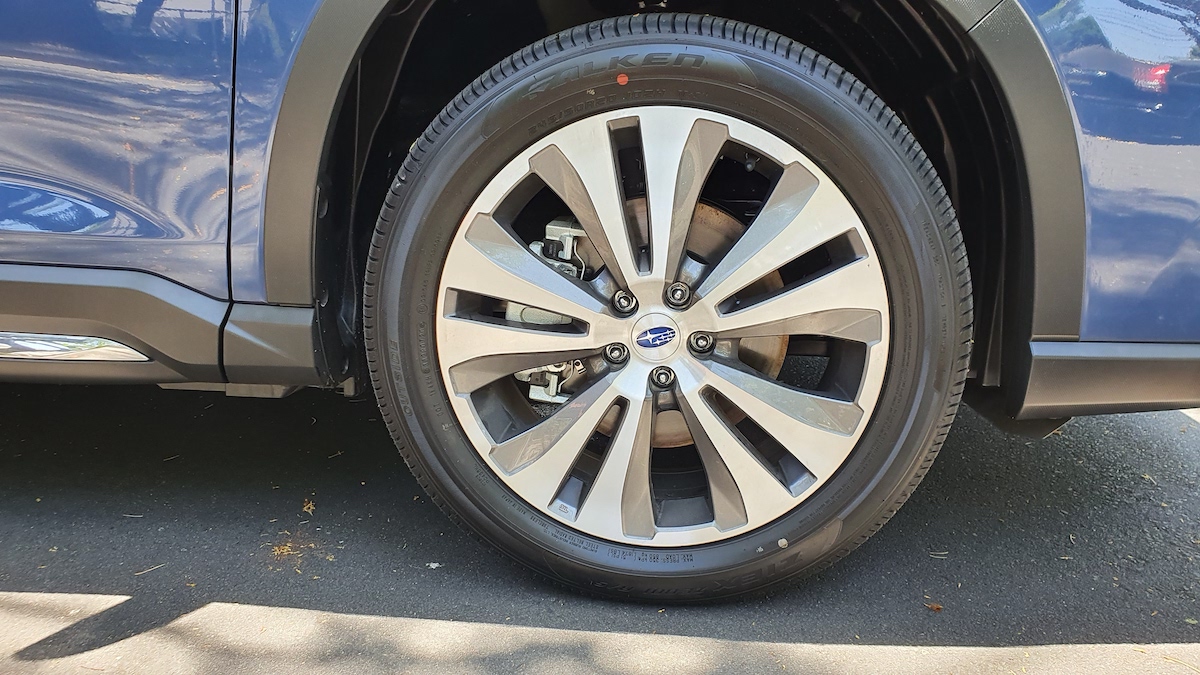 ADVERTISEMENT - CONTINUE READING BELOW ↓