I recall putting the new Vitara through its paces on the racetrack back in 2017, thinking: "What a fantastic crossover this is." And it was, compared with what was available at the time. But over the past four years, the subcompact-crossover segment has exploded with Chinese models boasting Japanese-level refinement, luxury kit, and next-generation technology at the same price as your basic commuter car. Even mainstream brands have started offering Chinese-sourced models simply to compete. In fact, many of the best-selling crossovers at this point in time are either Chinese or rebranded Chinese cars.
Even with Suzuki's surging market share, can the Vitara—now locally available with all-wheel drive—stay relevant in today's tough market?
Styling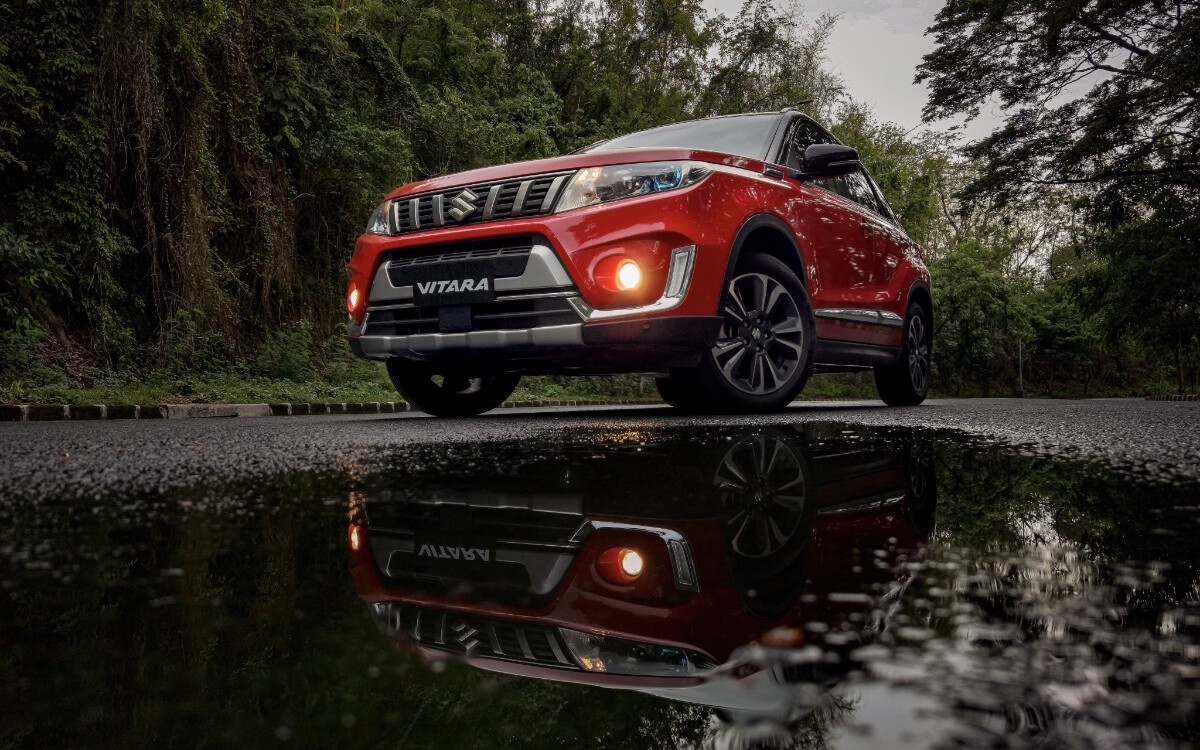 Continue reading below ↓
Recommended Videos
Style-wise, not much has changed since the 2019-2020 facelift. There's a little more chrome on the sides and the front, and matte-silver bumper guards that are bound to collect their share of scratches from rocks and pebbles. But I must say, not much needed changing, anyway. The two-tone paint scheme, LED daytime running lights, projector headlamps, barred tails, and 17-inch two-tone alloy wheels still feel oh-so-modern, and the chunky detailing is a nice nod to the model's SUV heritage.
Interior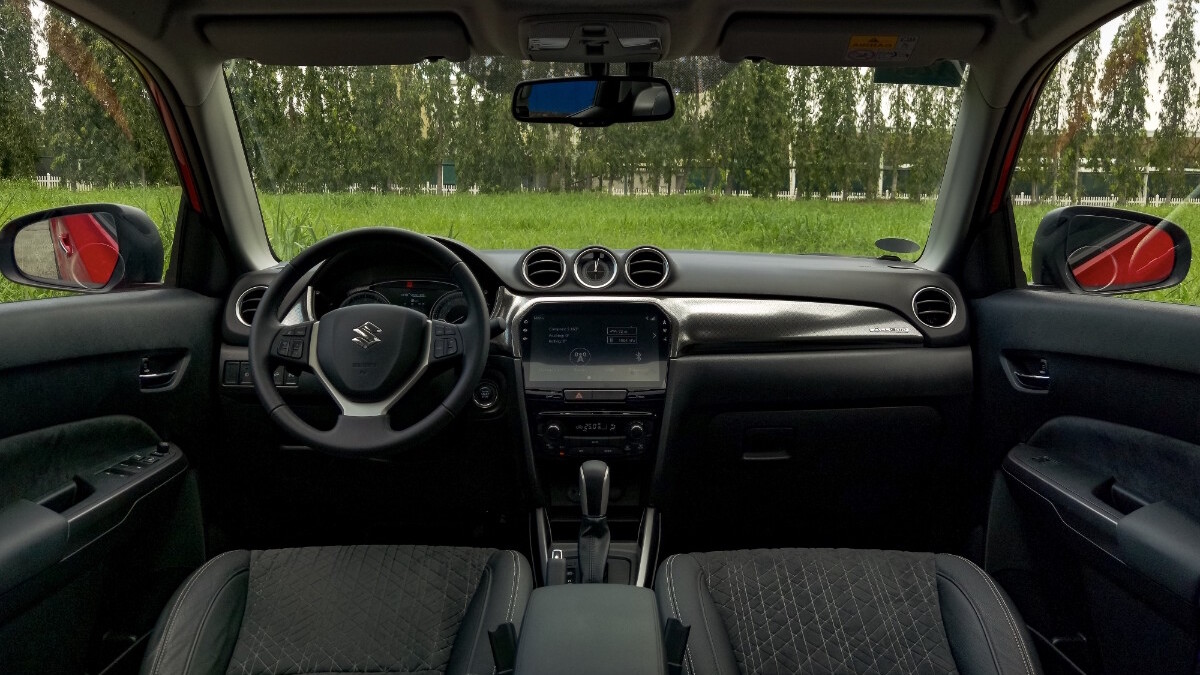 The only visible difference of this AllGrip variant to the previous GLX here is the multi-mode AWD selector that allows you to switch to 'Sport' or  'Snow.' Not that I'm complaining. The huge panoramic moonroof is still one of the best out there, both panels sliding back to reveal an opening large enough to pass a refrigerator through. The contrast-stitched leatherette and fabric seats look great and are quite supportive, even if the fake leather itself is rather rubbery.
There's a lot of space up front and in the cargo area, though the rear seat feels a bit tight compared with some newer subcompacts. In-cabin storage is limited to twin cupholders and a modest center bin between the front seats. The large trunk boasts useful plastic-lined pockets and a sturdy tonneau tray-slash-cover.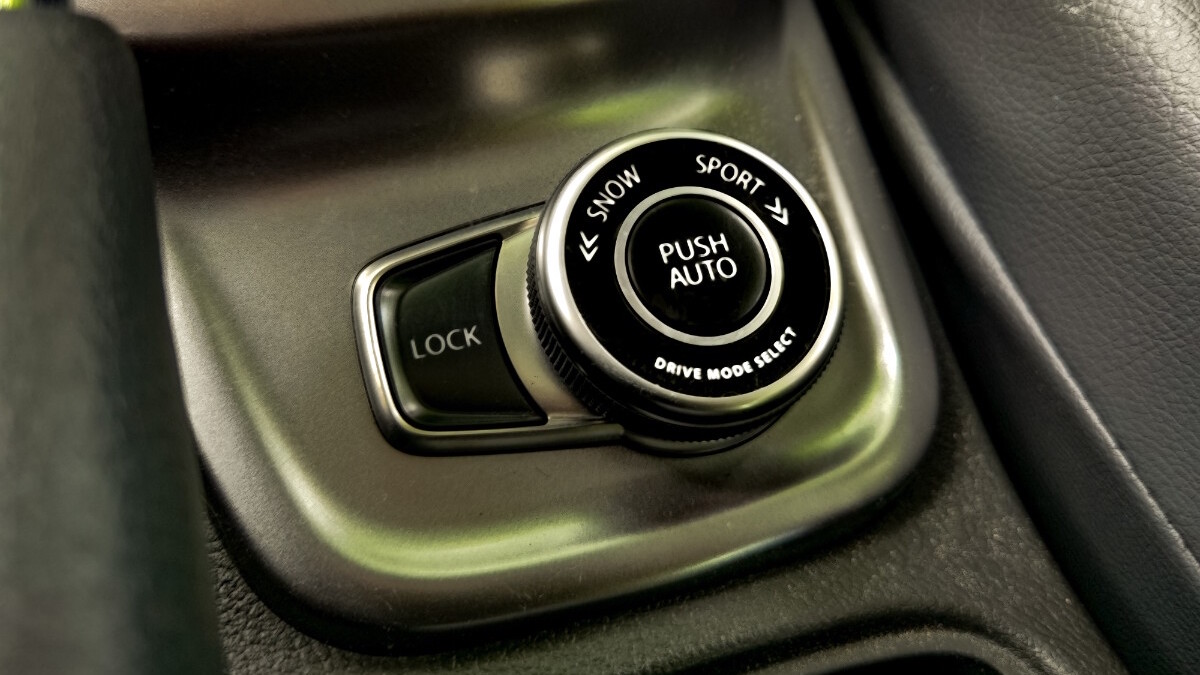 The 10-inch touchscreen that dominates the dash is bright and easy to read—though having the power button double as the menu button is a bit odd. And having the multi-information display toggle buried inside the gauge shroud rather than on the steering wheel is downright antediluvian. Finish is a bit plasticky versus in some newer competitors, but build quality is good, and the stippled brushed-metallic trim on the dash is quite handsome. Still, let's hope Suzuki has a more thorough facelift in the works. This is a brutally fast-moving market segment.
Engine performance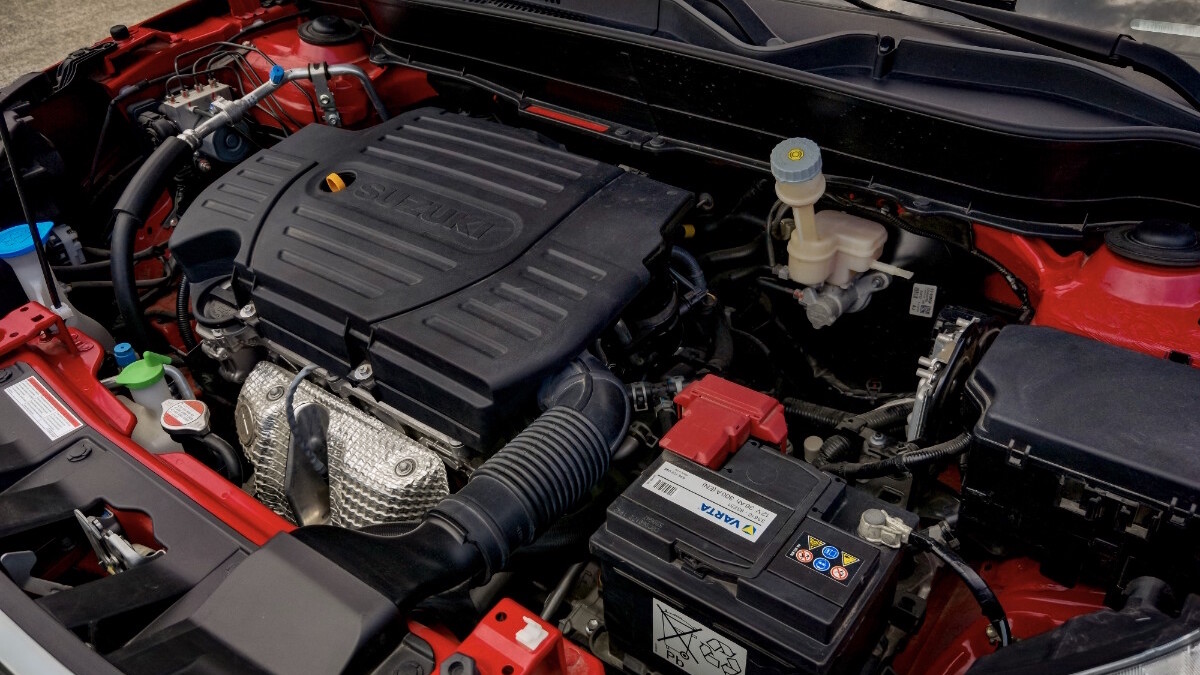 On paper, the 115hp 1.6-liter M16A naturally aspirated gasoline engine and the traditional six-speed automatic don't sound all that impressive. But the 1.6-liter unit is revvy and more responsive than the downsized turbocharged engines in some competitors, and the slushbox shifts smartly. Short gearing and responsive paddle shifters make the Vitara easy to drive in traffic, and acceleration only really tapers off above 70kph.
We didn't get a chance to test performance due to the weather, but Suzuki's 12sec 0-100kph claim feels about right. Fuel economy, on the other hand, hovers around 8-10km/L in the city and 19-21km/L at 80kph on the highway. About the same as the 2WD variant, and arguably top of the class. Not much penalty for all-wheel drive here!
Ride and handling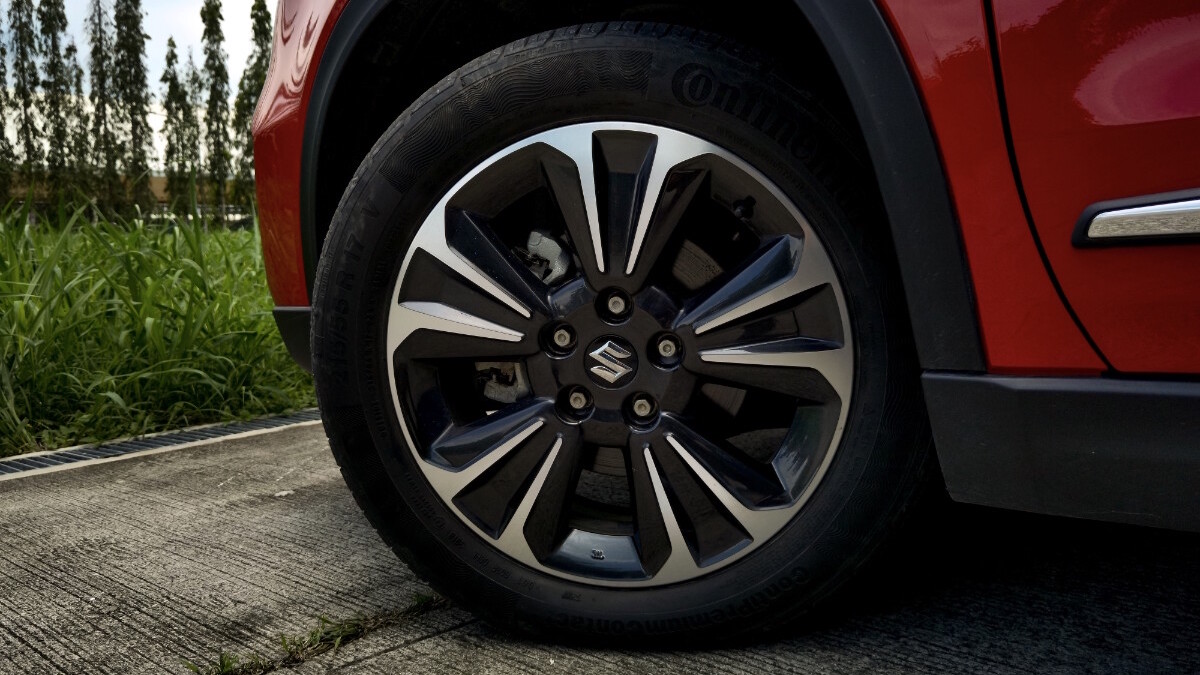 Not that you'll feel much benefit from that all-wheel drive, either. Even on wet roads or slightly slick farm trails, you'll never feel a need to rein in the Vitara's meager 156Nm of torque. There's no juggling of power between differentials here, and even locking the center differential in 'Snow' doesn't have any noticeable effect on rain-soaked streets. Switching to 'Sport' does seem to make the transmission hold onto gears longer, but that's about it for the Vitara's driving modes.
As with the front-driven variant, the AllGrip drives quite well. The steering feels a bit rubbery when you lean into it hard, but it boasts good response and decent feel. The ride is good, with minimal body roll. It feels a bit firm over sharp bumps, but it features a long stroke and well-controlled rebound. You'll find a predictable balance when throwing it hard into a corner, the grippy and relatively quiet 215/55 R17 ContiPremium Contact 5 tires rounding out a competent package that still drives better than most.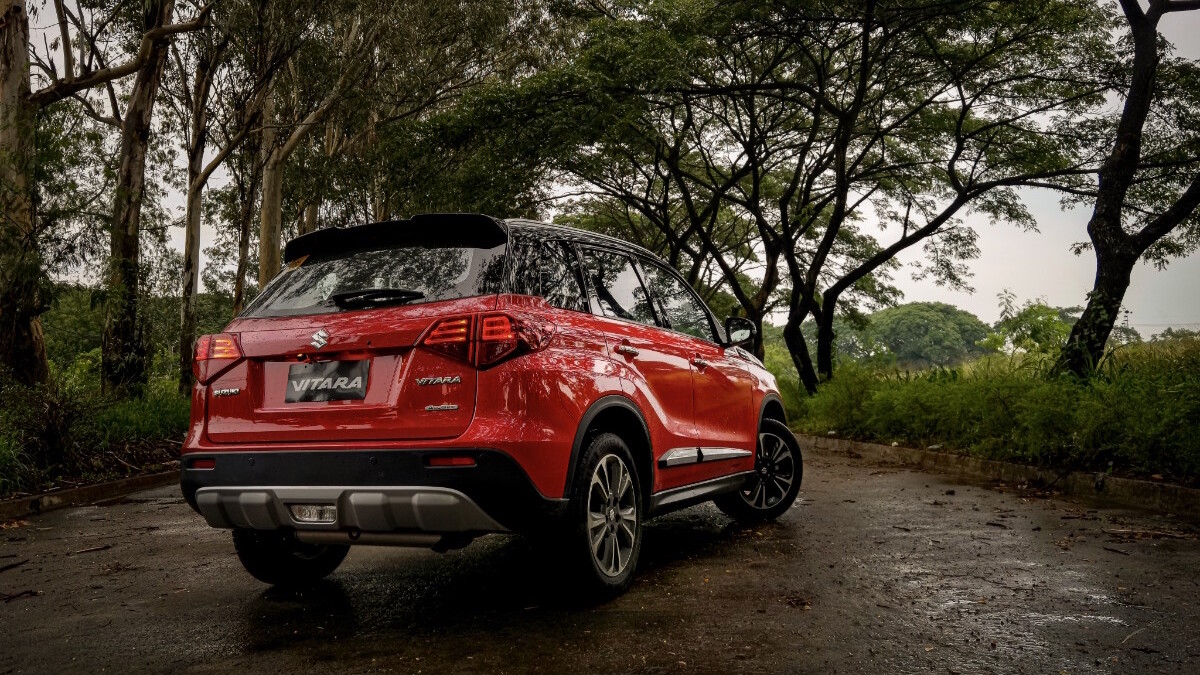 But the Vitara is starting to fall behind in terms of refinement, with a noticeable lack of noise insulation around the doors. And that big moonroof sometimes creaks when you've got the car hanging crosswise on a steep ramp. Not all that unusual for hatches this huge, honestly, but something to watch for.
Otherwise, the Vitara is well-proportioned, easy to maneuver in traffic, easy to park—with a large, high-refresh-rate rear monitor and perimeter parking sensors, and electronic stability control keeping everything neat and tidy on slippery roads. But again, the Vitara is such a competent package, you'll likely never feel it kick in, unless you do something very stupid.
Extra features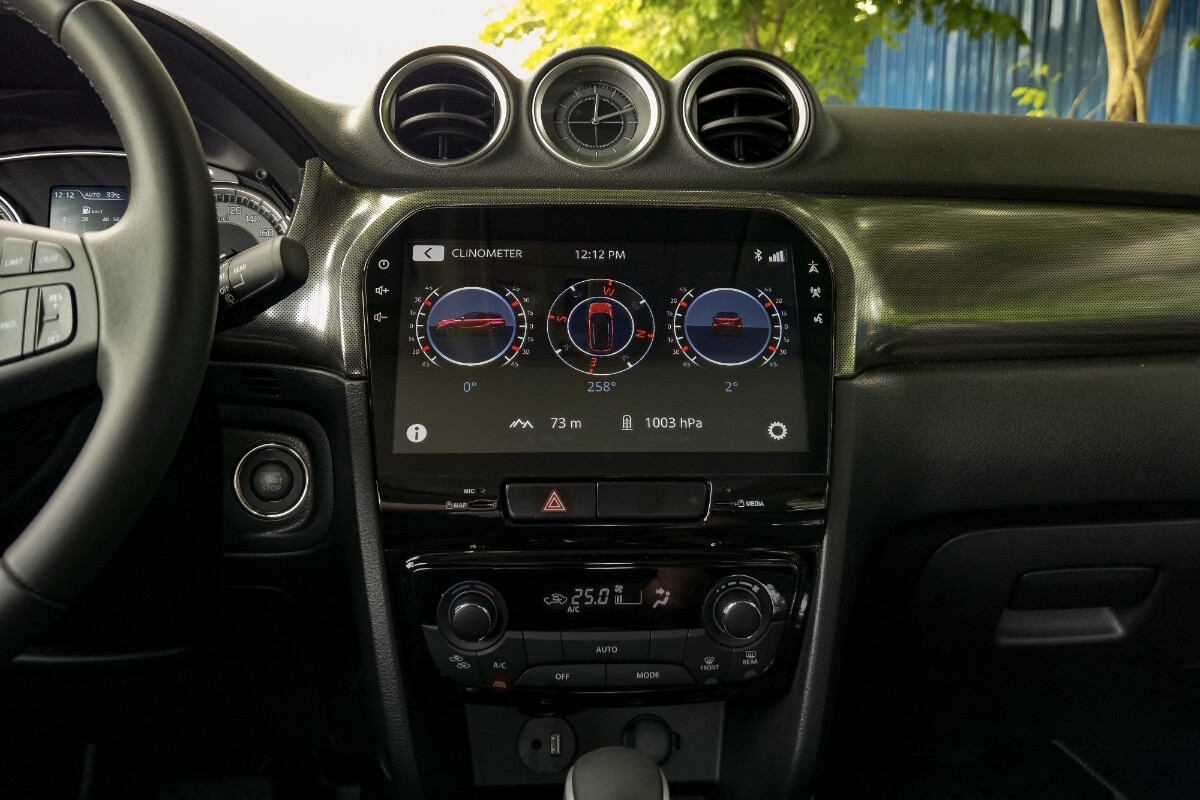 Not that the Vitara will inspire much stupidity. This is no road-warrior. Instead, it's a high-spec'd urban runabout with all the luxuries you might want. That gigantic date-night showpiece of a glass roof. Adaptive cruise control, with a simple but helpful speed-limiter function. A built-in clinometer, compass, and altimeter. Helpful when climbing parking ramps, I suppose, but more of an affectation on a car that is unlikely to go mountain climbing. A Jimny this is not. Then there are the power and lateral-acceleration readouts, likewise an affectation on a car that probably won't see the racetrack, either.
There's also onboard navigation, but given the huge 10-inch touchscreen features Apple CarPlay and Android Auto, it's a fair bet most owners will be using Waze or Google Maps instead. The onscreen keyboard helps quite a lot when setting destinations while sitting in traffic, and the standard Bluetooth integration and steering controls make it easy to dial up tunes from your phone in the background. The six-speaker system is surprisingly competent, with a deep, full sound that doesn't break up or become annoying when you crank it up.
Then there's the safety and convenience kit, such as the keyless entry and ignition, side curtain airbags, and brake assist. And did I mention the impressive panoramic moonroof?
Verdict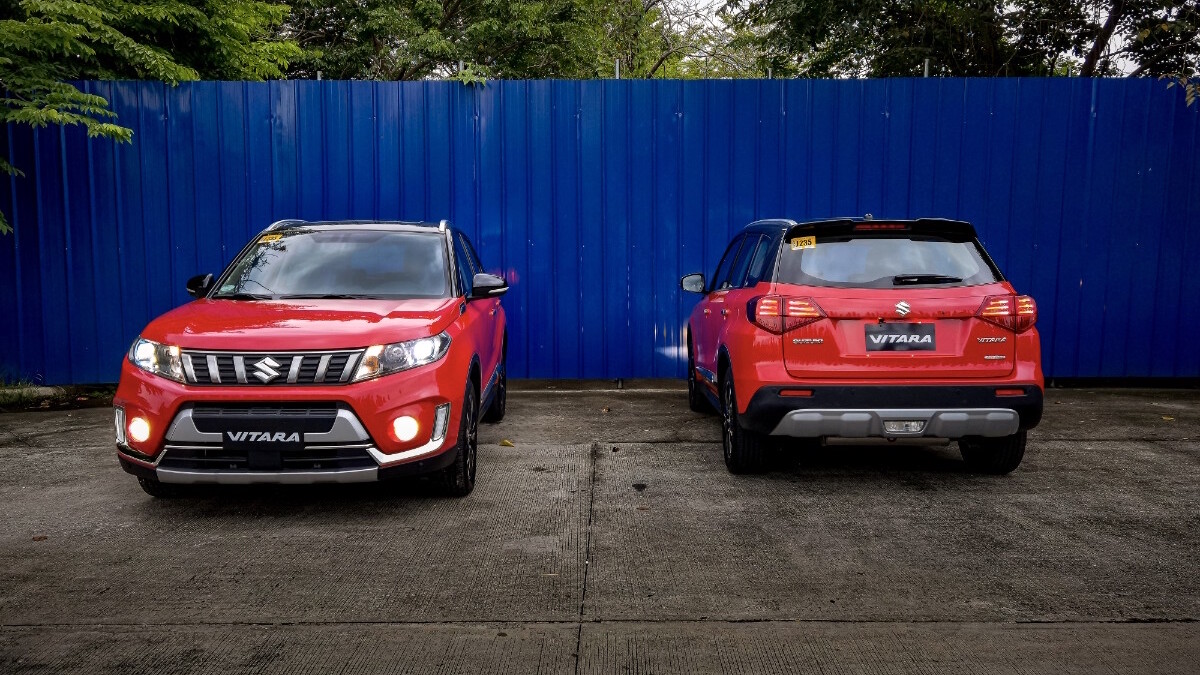 So, it's a great car. What's the catch? Well, the extra chrome and that all-wheel-drive system bump the price up to the P1.5-million range. More expensive than many crossovers of the same size, many with much bigger or more powerful engines, and some with more advanced safety and tech kit.
That said, there's nothing else in this market segment with the same go-anywhere ability. Except perhaps the Jimny, which is a little too hard-core for most tastes. Which is likely the point of the Vitara AllGrip: to capture Suzuki buyers looking for the extra traction, but who need something a little more practical.
Unfortunately, without a cheaper entry-level two-wheel-drive version, it's hard to see the little Suzuki climbing too far up the sales ladder. Which is a shame. Because the Vitara is a pretty good all-rounder, AllGrip or not.
SPECS: 2021 Suzuki Vitara AllGrip GLX AT
Price: P1,458,000 (P1,468,000 for two-tone)
Engine: 1.6-liter gasoline I4
Power: 115hp @ 6,000rpm
Torque: 156Nm @ 4,400rpm
Transmission: 6-speed automatic
Layout: AWD
Seating: 5
Score: 17/20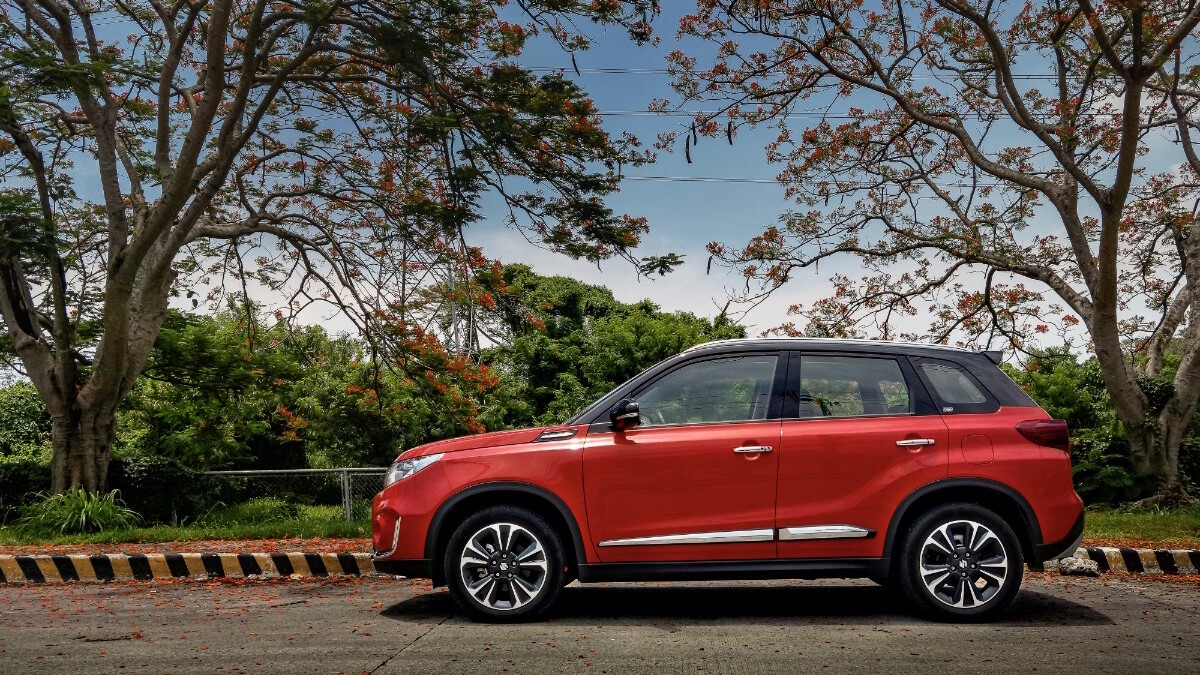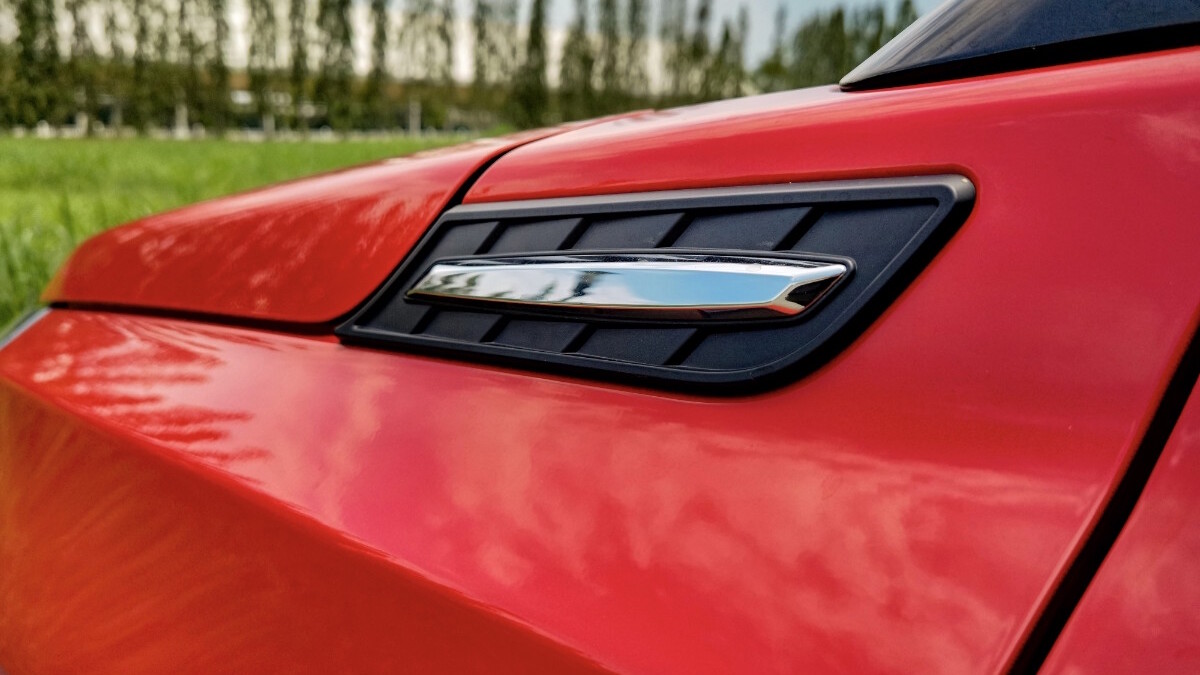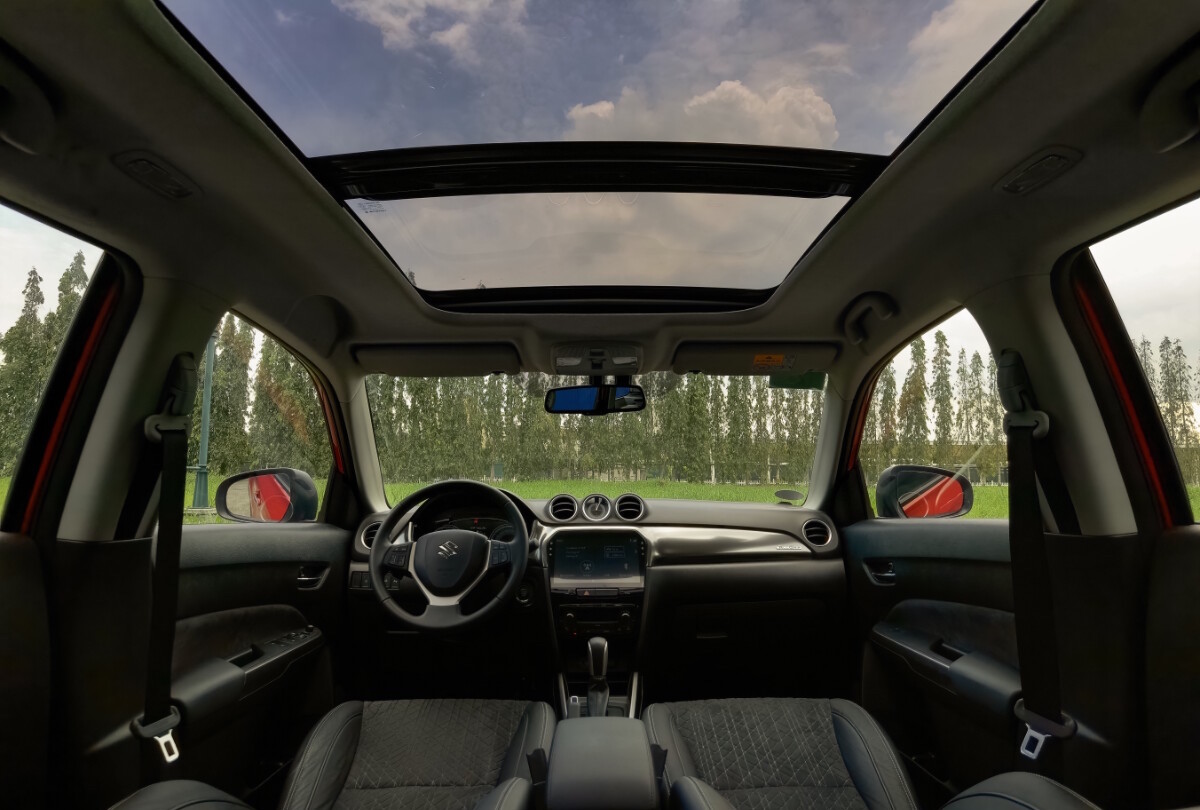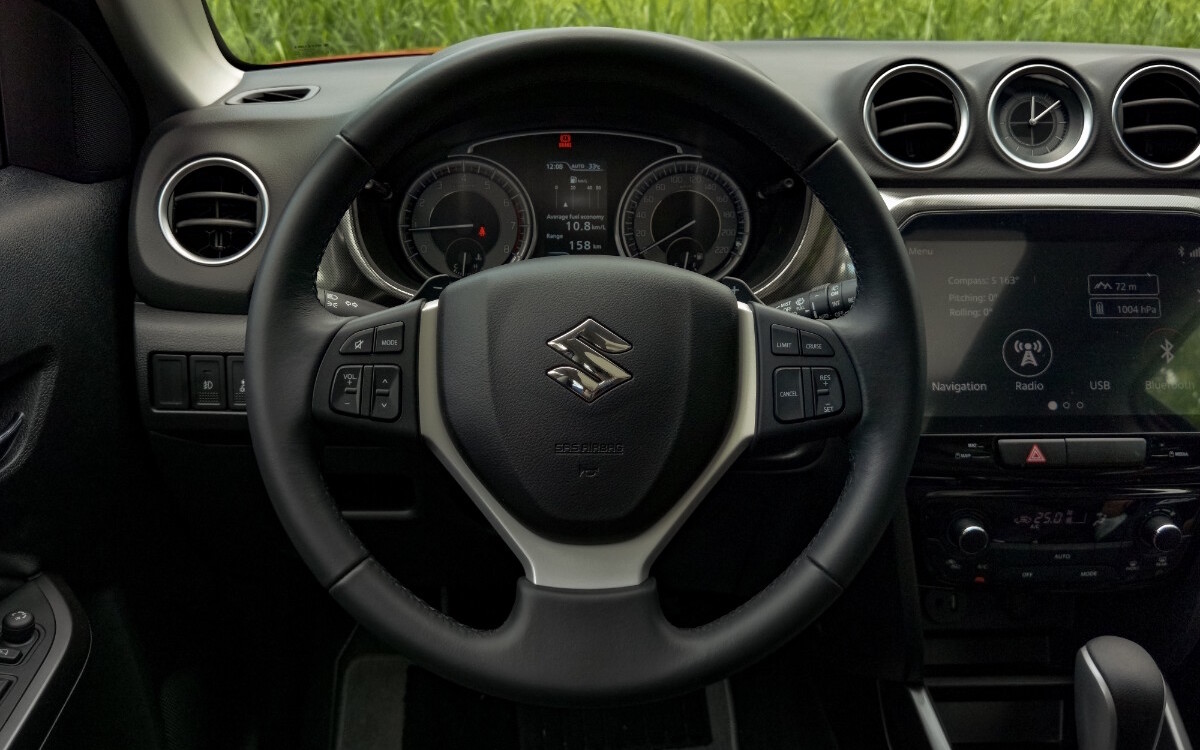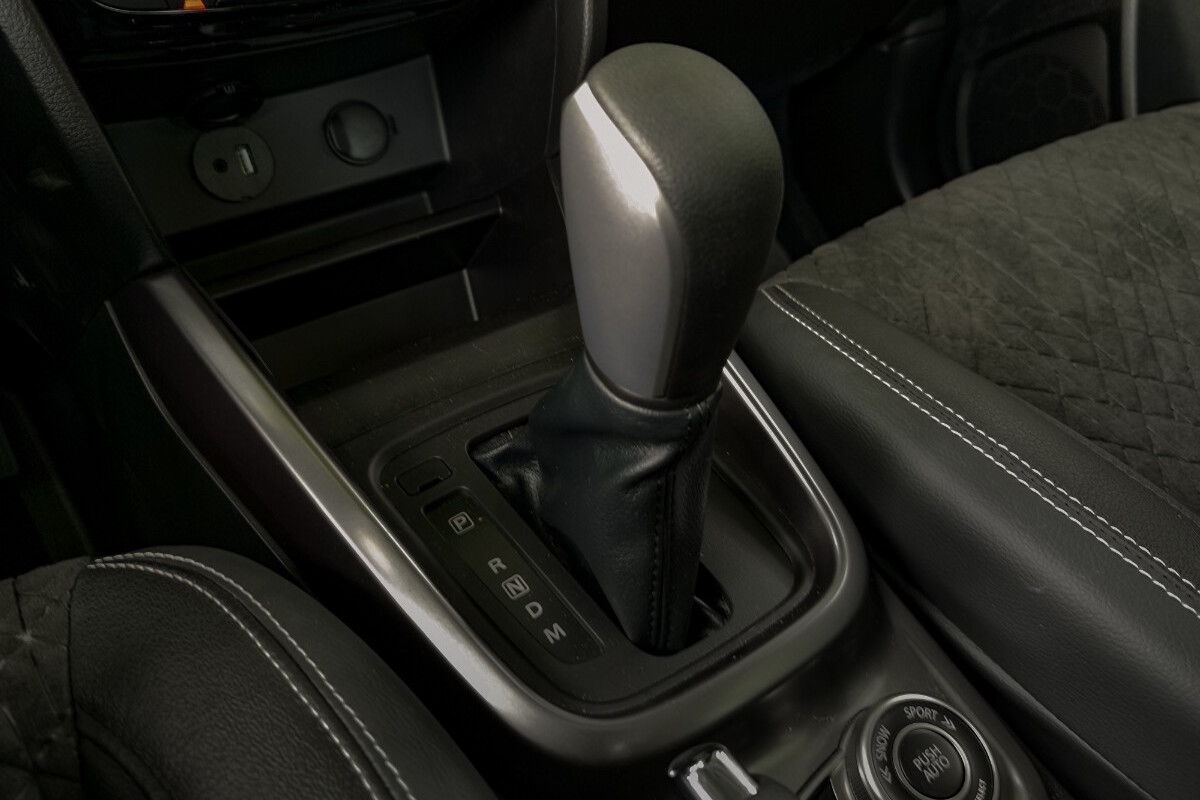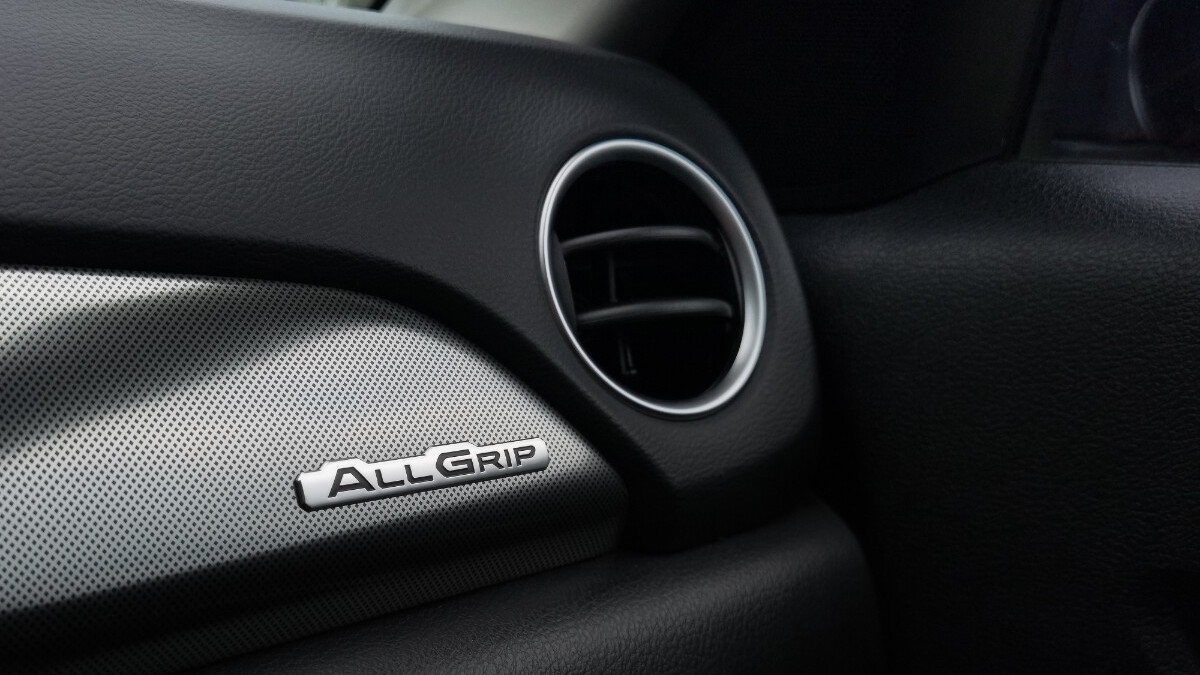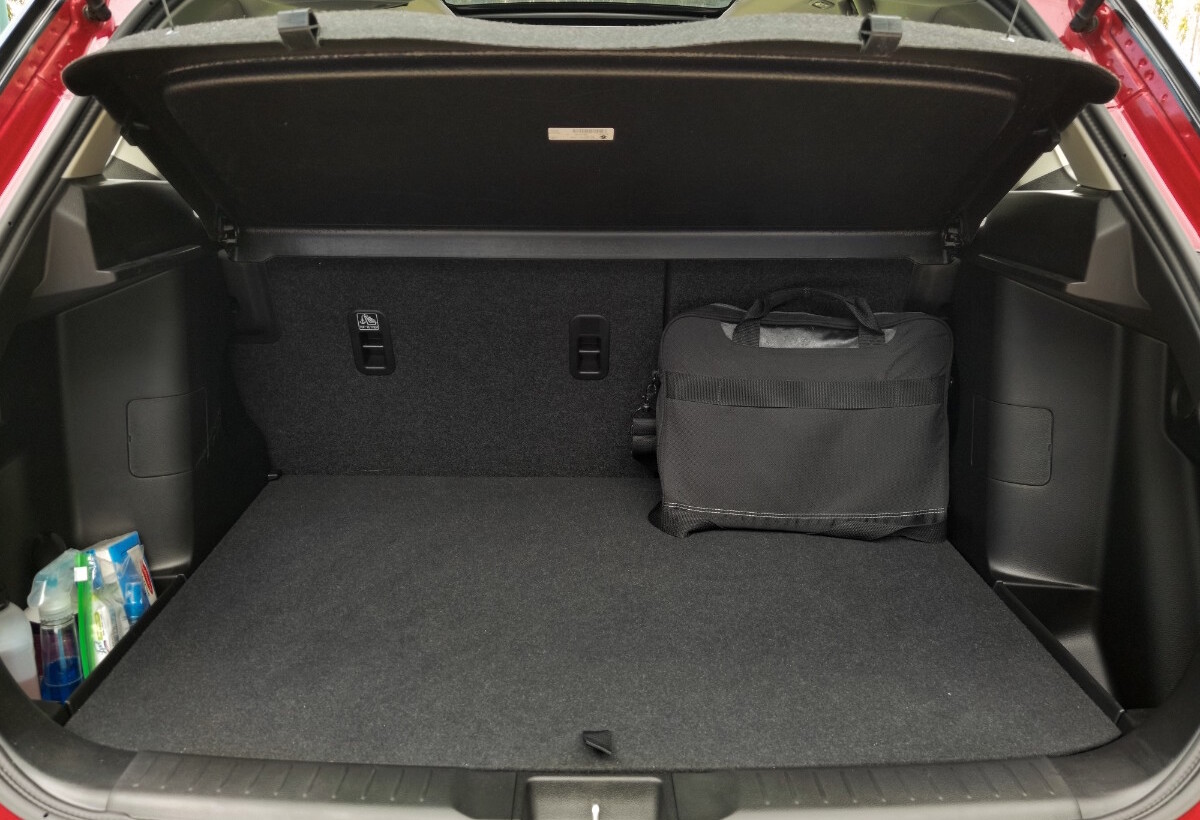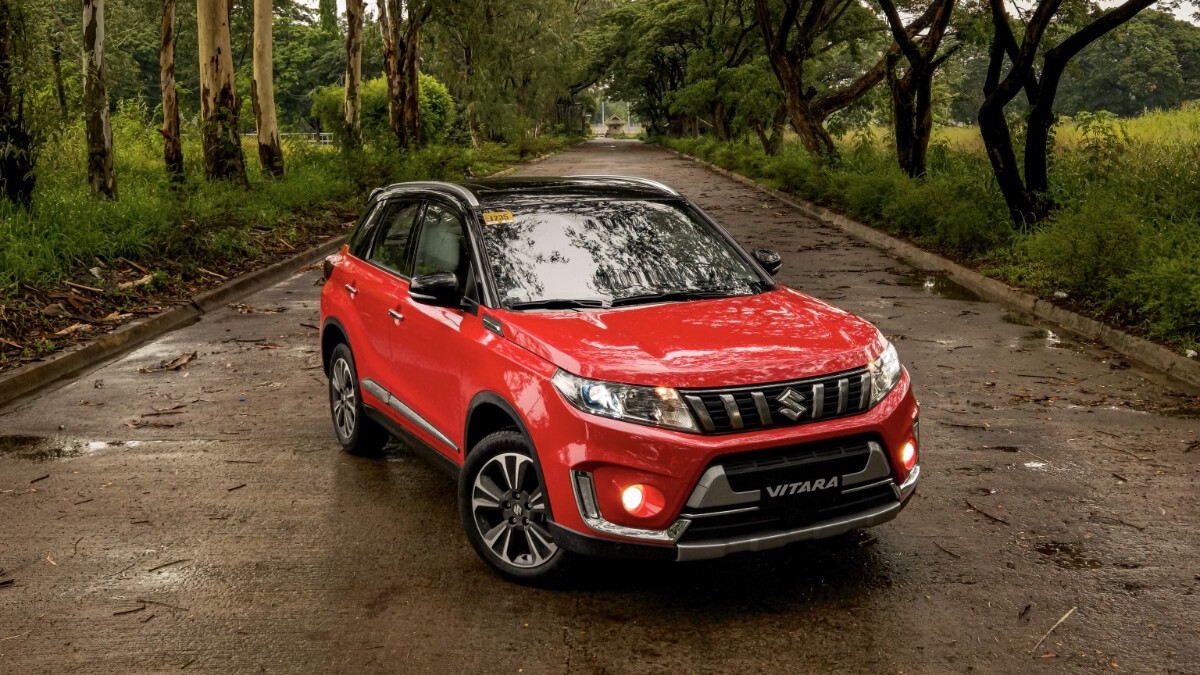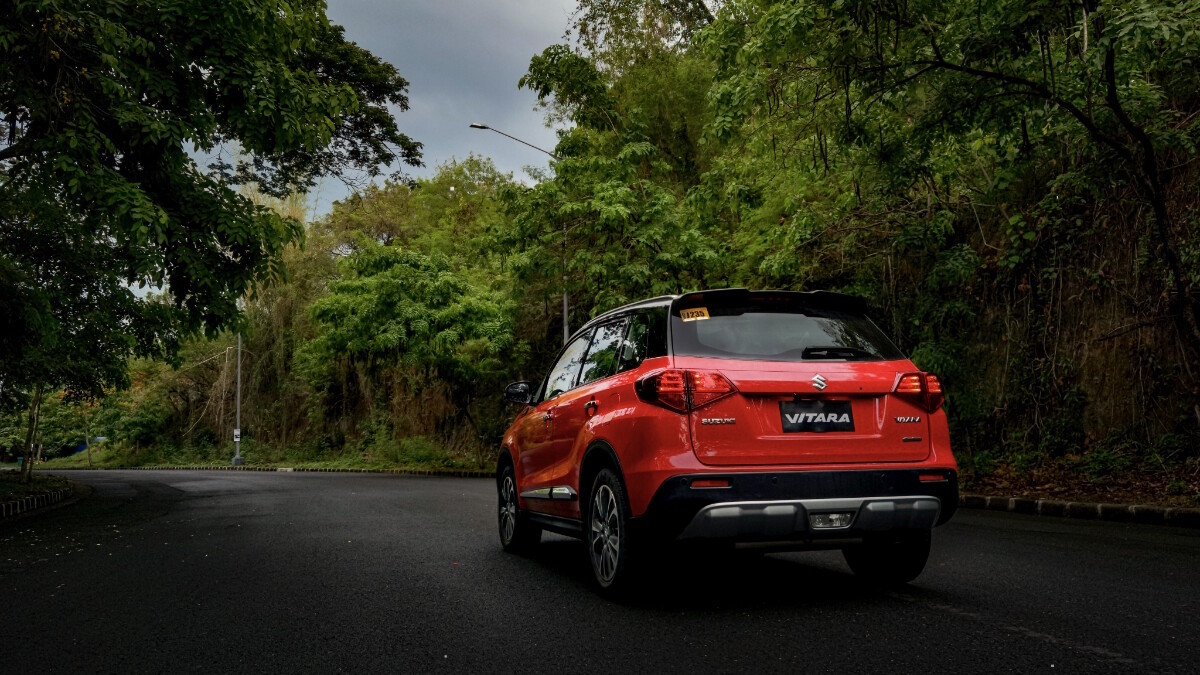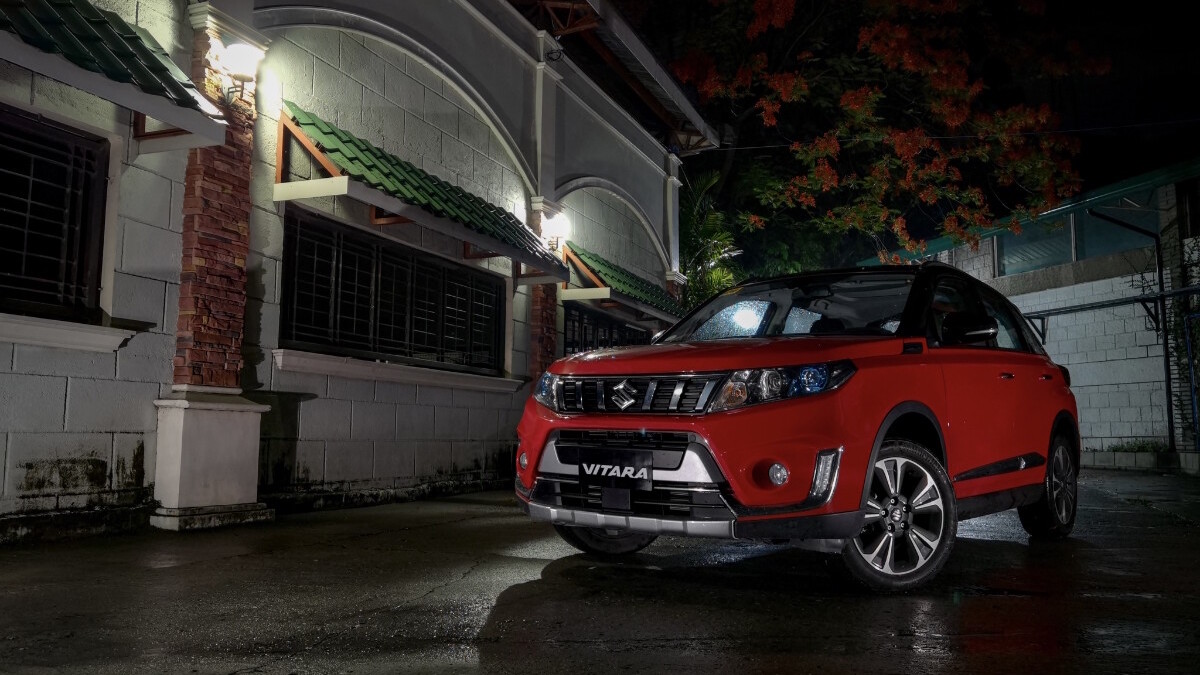 Top Gear Philippines is now on Quento! Click here to download the app and enjoy more articles and videos from Top Gear Philippines and your favorite websites.