I'm sure I'm not the only one who raised eyebrows when Toyota Motor Philippines (TMP) announced that another facelifted Vios was on its way here back in 2020. It's a lot like the new Wigo: a facelift of a facelift.
I wouldn't really mind seeing another refresh, but the changes Toyota gave the Vios are subtle that I often get confused differentiating the new model from the previous one. Which compels me to ask, 'Why update it in the first place?'
Fortunately, I was handed the keys to a new Vios—an XE variant—to try it out. And in the week I spend with it, I sought to find the answers to my question. Here's what I've discovered.
Styling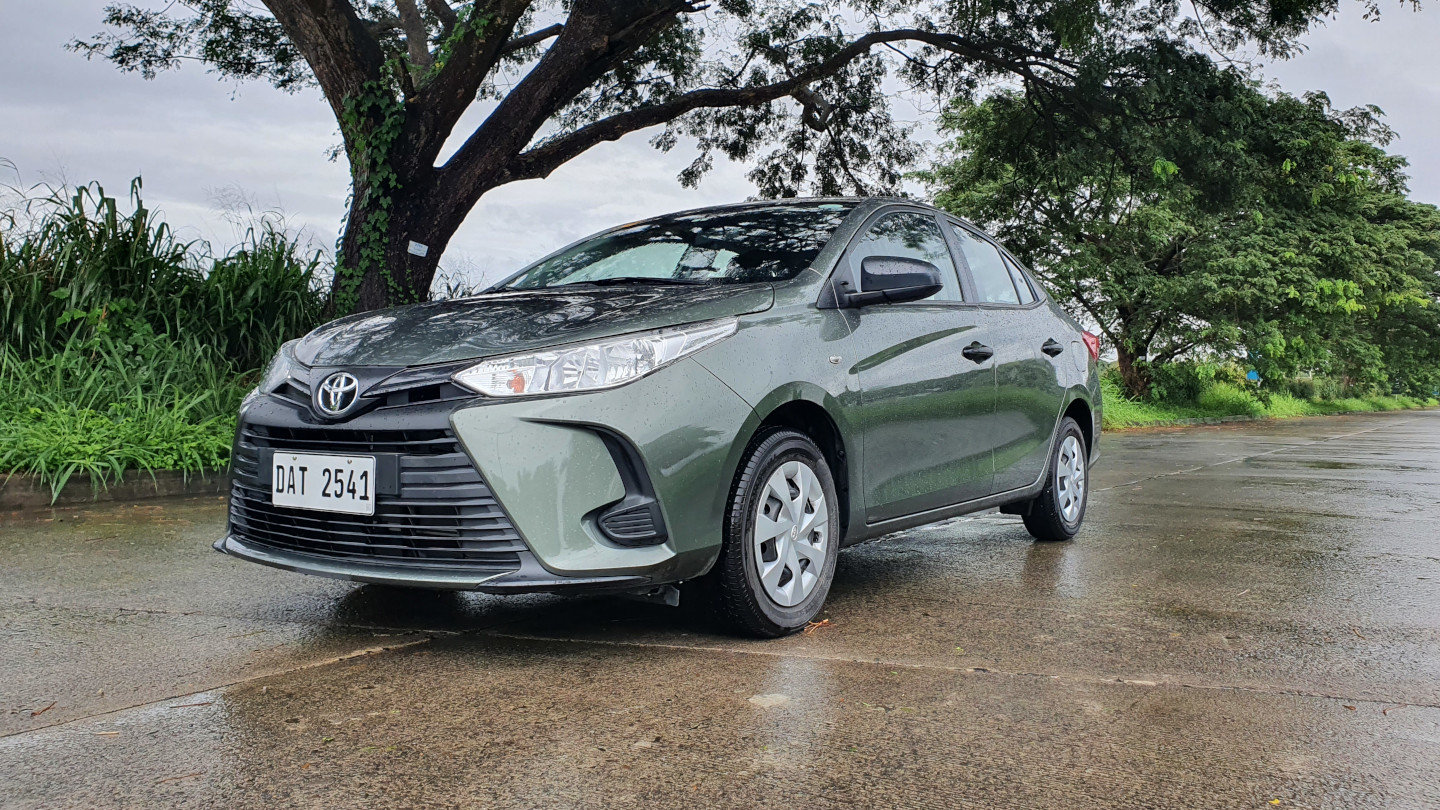 I've never called the Vios a stylish car compared with other entries in its segment. And frankly, I was never a fan of the previous Vios' styling (sorry, Toyota). I liked the look of the pre-facelift version—the OG third-gen Vios—a lot better.
This new design, however, is one I can live with. It's more Toyota-esque in the sense that the trapezoidal grille now points downwards, similar to the ones on the Corolla Altis and Camry. The foglamp housings look better, too, even with the absence of actual foglamps in this XE variant. The 14-inch steel wheels with hub caps are nothing to rave about, though.
That said, the exterior now looks more rugged in my eyes, and I feel it's more apt for the king of the subcompact sedans.
ALSO READ:
8 Of the most fuel-efficient motorcycles in PH
Quick guide: How to apply for a number coding scheme exemption
Interior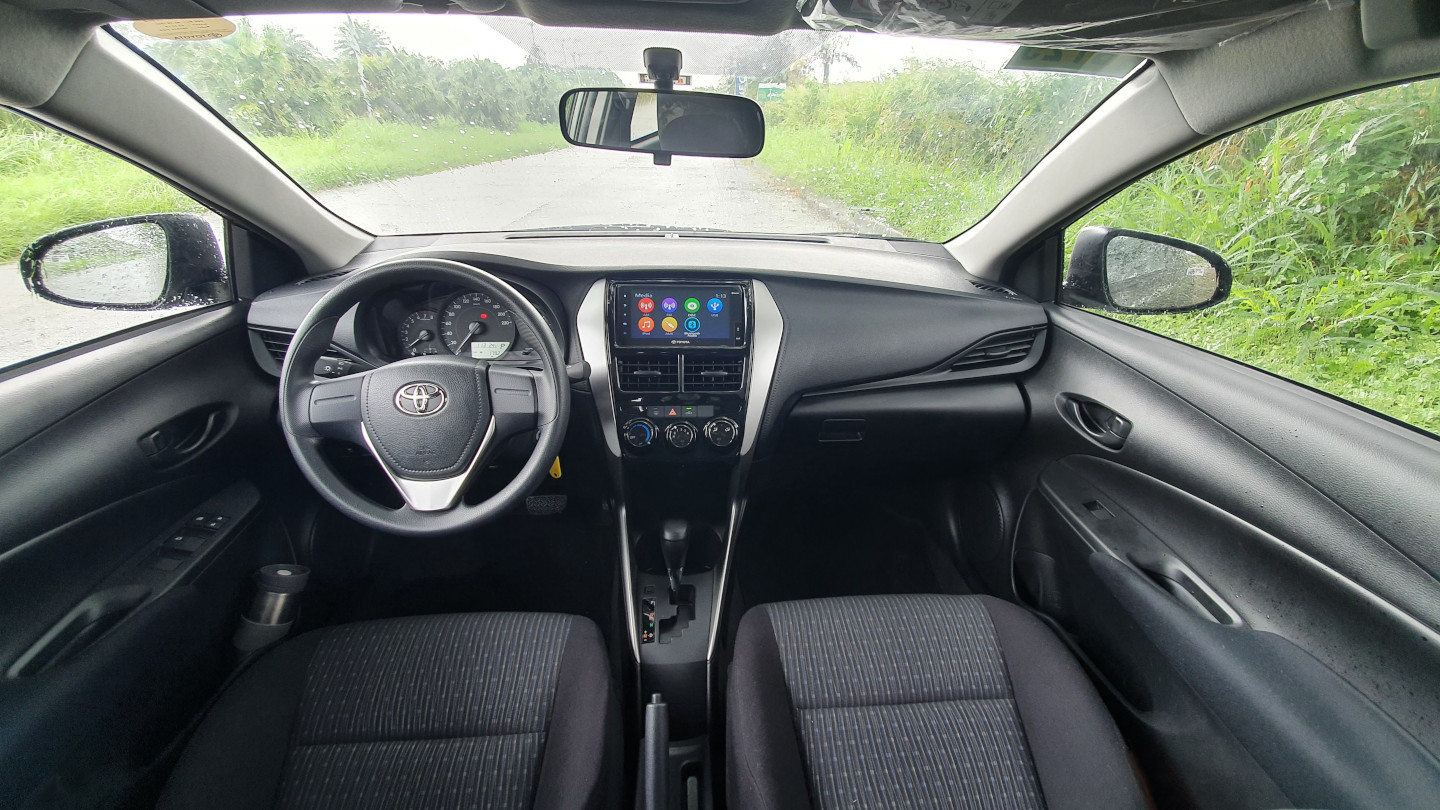 This is an entry-level variant of Toyota's entry-level sedan, so don't go looking for premium bits or stylish design cues in this cabin. And this facelifted version doesn't bear a lot of changes inside, so there's really not a lot of new stuff to see here.
What I like, though, is that this Vios still has the abundance of legroom and headroom that its predecessor offered. There's still a huge trunk out back, too. Plus, the fabric seats are still comfy enough for my liking. Not bad, overall.
Engine performance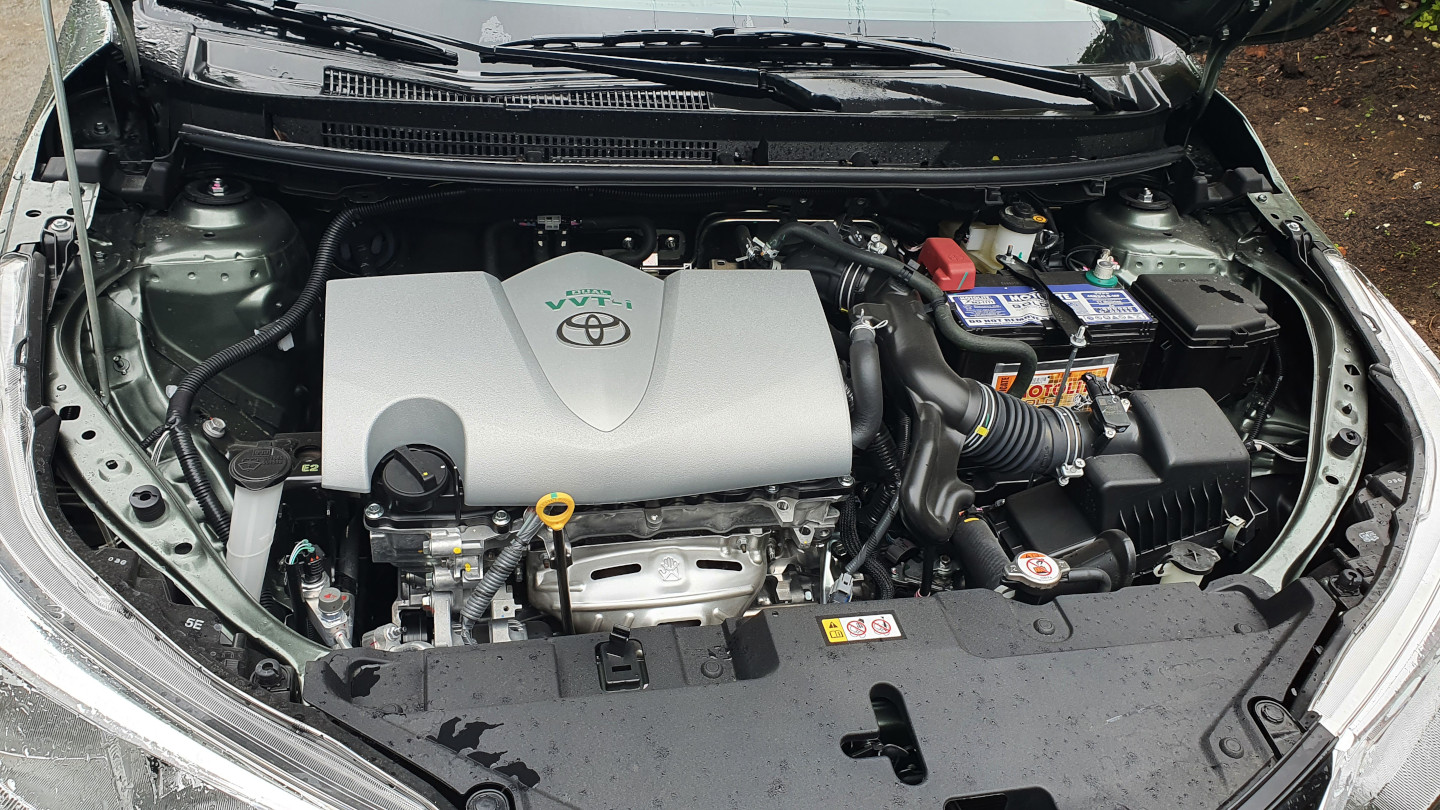 Powering this Vios is 1.3-liter Dual VVT-i in-line-four engine that generates 98hp at 6,000rpm and 123Nm of torque at 4,200rpm. This is mated to a continuously variable transmission that sends power to the front wheels. As is the case in previous Vios generations, the powerplant is just about right for the size and capacity of the car.
Eco mode functions very smoothly. It'll prevent you from shooting off too quickly from a full stop, and it'll keep the revs low once you're cruising on the highway—and both of these do wonders for fuel efficiency. With a heavy foot on the gas in mixed driving conditions, I was able to get about 10km/L. On a relaxed night drive with minimal vehicle load and traffic, I got 19km/L, which is pretty impressive.
I wasn't able to try out the car in heavy traffic, but I'm guessing it'll still yield good results assuming you can keep a cool head and take it easy on the pedal.
MORE TOYOTA REVIEWS:
Review: 2022 Toyota Raize 1.0 Turbo CVT
Review: 2022 Toyota Avanza 1.5 G CVT
Ride and handling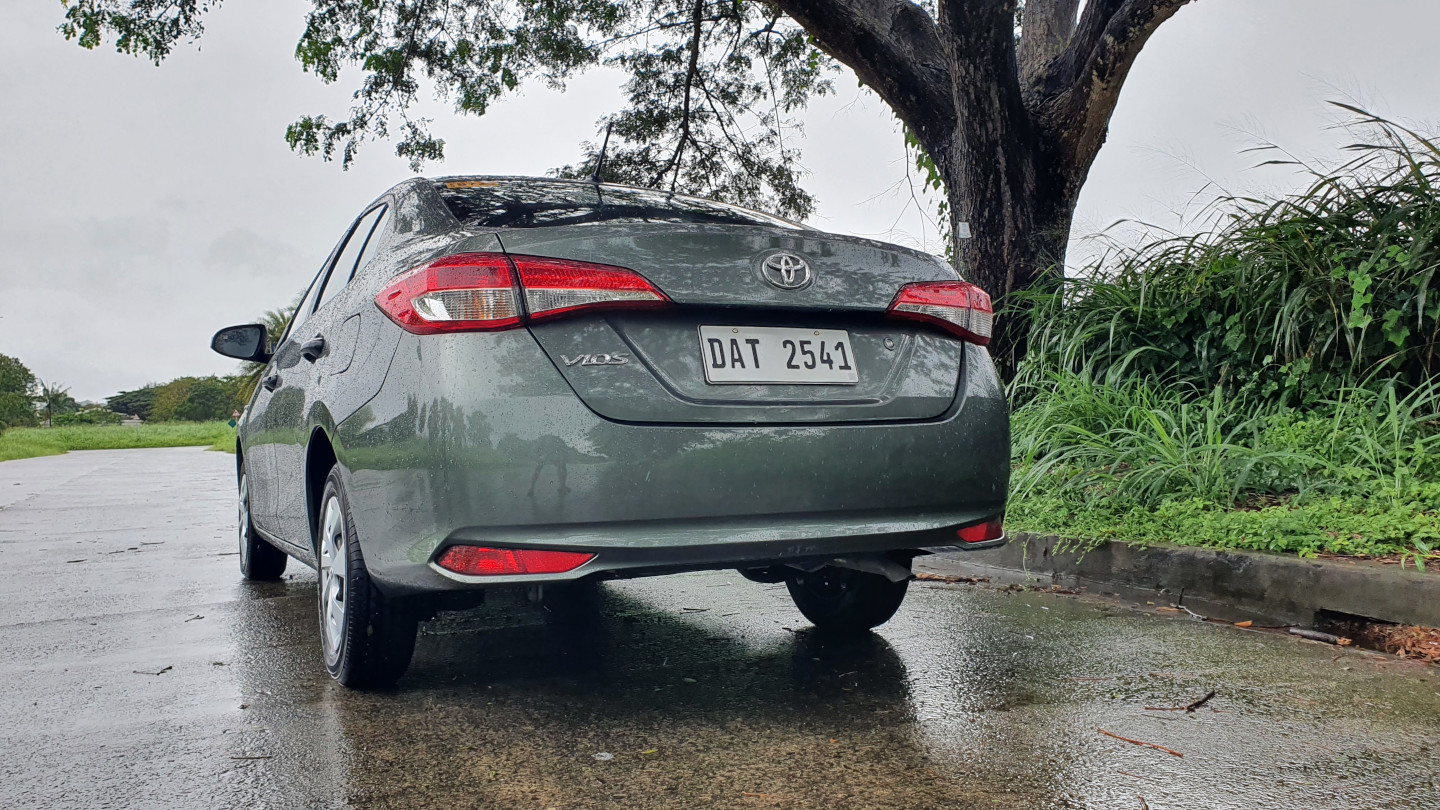 Light steering plus a small turning radius keeps the Vios an ideal everyday car in a city like Metro Manila. It still handles well like a relatively low-riding sedan should, and you won't have any nitpicks if you manage your expectations.
Sound insulation inside the cabin is mediocre, though, and passengers will surely feel significant vibration when going over ruts and potholes. But the ride is still reasonably comfortable given the suspension's ability to absorb minor bumps with ease, so there really isn't much to complain about.
Extra features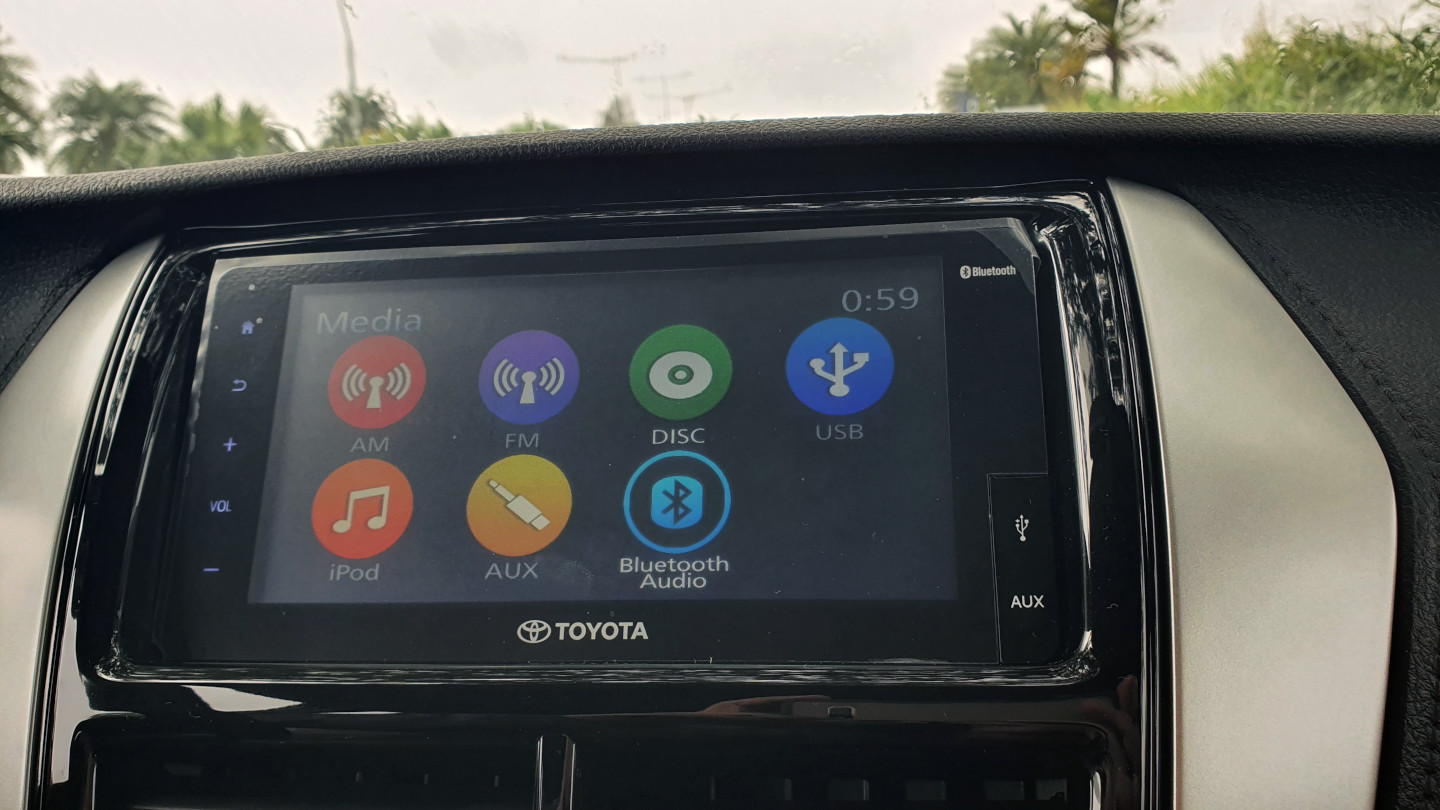 While the Vios boasts a lot of cabin space, the opposite can be said about the extra features it offers. The only 'toy' you have here—if you could even call it one—is the seven-inch touchscreen infotainment system that's also on the top-spec variant.
It doesn't support Apple CarPlay or Android Auto, and it's difficult to use given the lack of tactile buttons. No steering wheel-mounted controls are available here, either, so it's almost impossible to operate safely on the move. The multimedia system's sound output leaves a lot to be desired as well.
And no, there's no smart keyless entry system or push-start ignition here, nor are there any parking-assist features. Interestingly enough, the gearbox comes with a manual mode—a pretty weird addition considering the XE's price and position in the Vios range. But hey, I'm sure it'll still come in handy every once in a while.
Verdict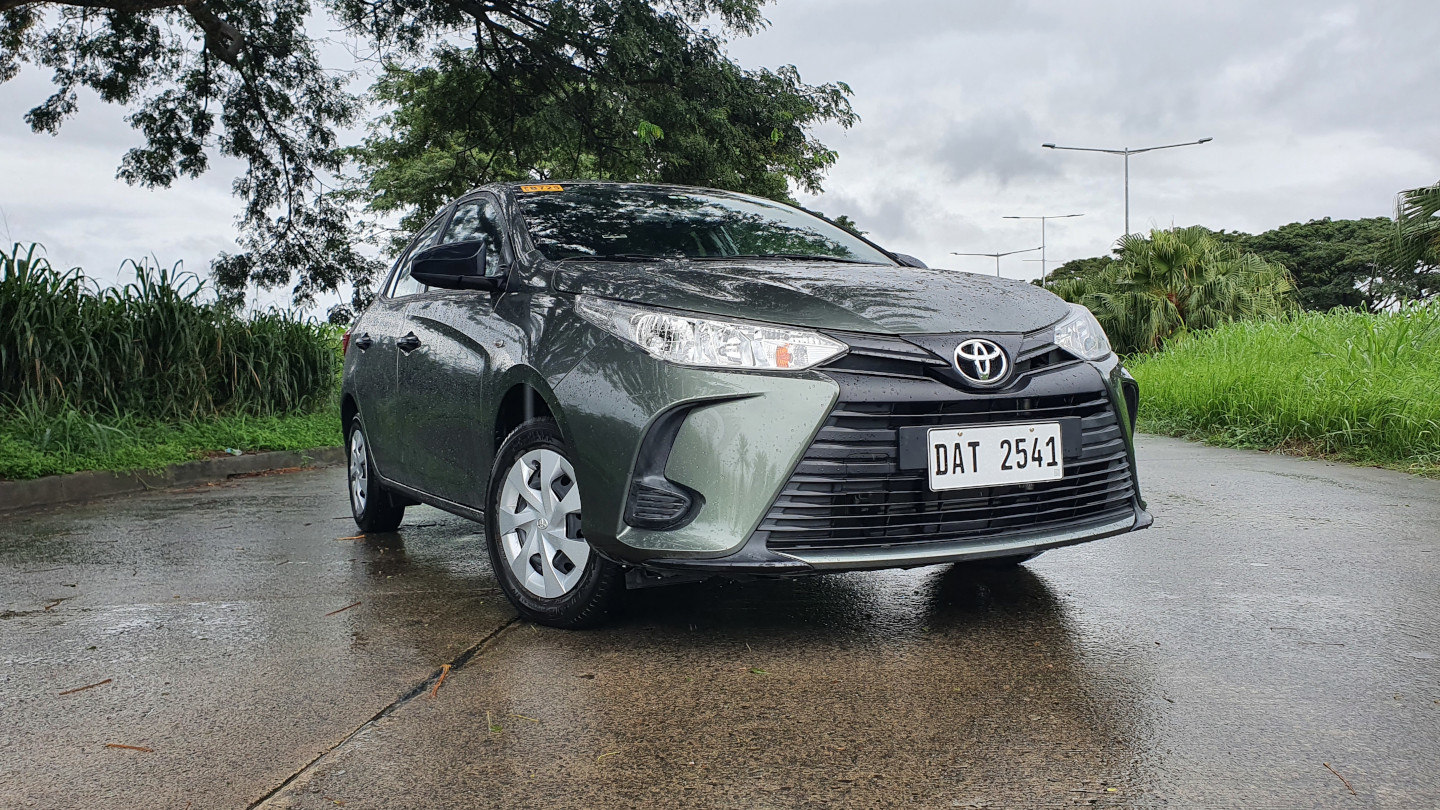 After my brief stint with this facelifted-facelifted Vios, I found a simple answer to my previous question as to why Toyota needed to give the Vios a second refresh.
What the carmaker did was give the Vios some slight tweaks for a fresh new look—something that would definitely appeal to potential car buyers who might find that the previous model's design is aging. It's no longer the 'budget car' it was once known to be given its P747,000 price tag (plus P6,000 for the seven-airbag setup), but that doesn't seem to matter to a lot of Filipino buyers, anyway.
The Vios may not have all the bells and whistles that the likes of the Kia Soluto, the Hyundai Reina, and the MG 5 have, but at the end of the day, it does what it's expected to do—and exceptionally well at that. Most important, it's a Toyota. And Filipinos love their Toyotas. That's why this remains to be one of the top choices for anyone in the market for a brand-new starter car. That's also why I don't see the Vios' title as the king of subcompact sedans going away anytime soon.
SPECS: Toyota Vios 1.3 XE CVT 2023
Price: P764,000
Engine: 1.3-liter gasoline I4
Power: 98hp @ 6,000rpm
Torque: 123Nm @ 4,200rpm
Transmission: CVT
Drive layout: FWD
Seating: 5
Score: 16/20