A funny thing happened in that split second after I shifted the GAC GS4 into Drive and pulled out of the garage for the first time and out into the street.
The earth moved.

Just a little bit, mind you. But that little bit was more than I was expecting. And as I drove on, there were little nudges here and there, until I pulled out onto CALAX and floored the pedal, delighting in the way the car flowed around the wide curves leading off the dreaded Mamplasan rotunda, on toward Silang. The earth moved a little bit more. Another hour or two of these micro-tectonic movements, and I had to recalibrate my watch. The GS4 is no longer just a slightly dull but well-equipped tool. Instead, this new GS4 is an experience.
Let's break it down, shall we?
Styling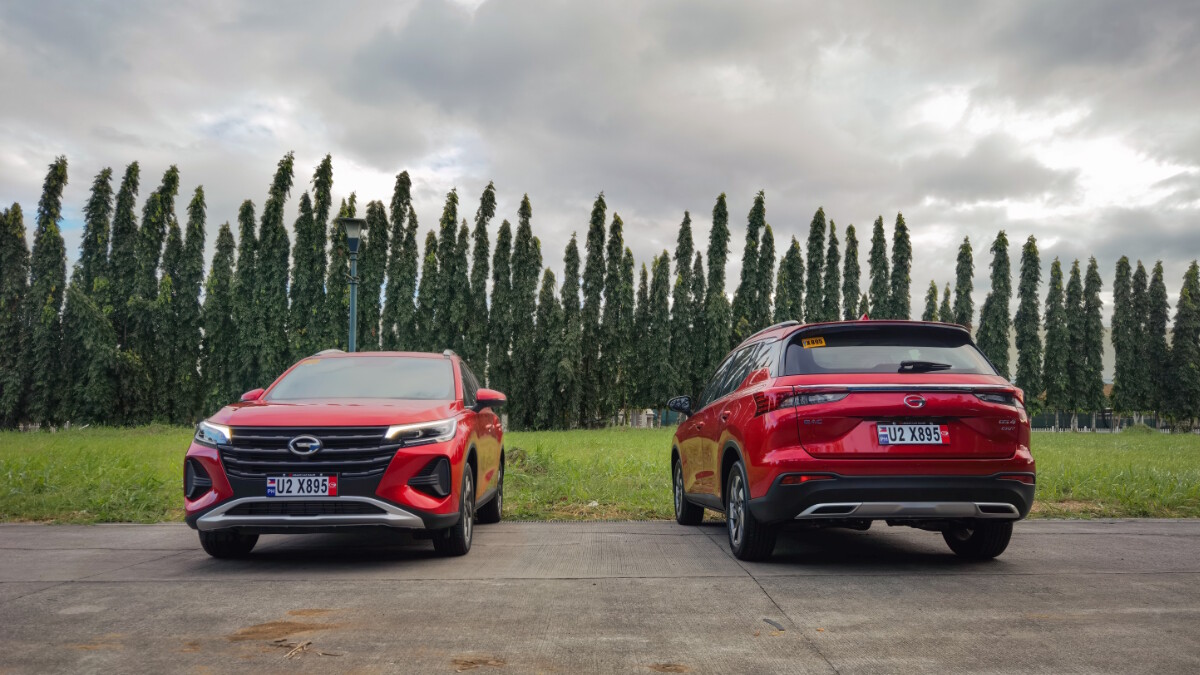 ADVERTISEMENT - CONTINUE READING BELOW ↓
While the creases and curves down the side look bang-on identical to those on the old model, the new GS4 looks wildly different, thanks to detail work at the ends of the car. There's a sharper prow with slimmer headlights and more angular front styling, while the new taillights help shrink the bulk of the rear fender, breaking up the area below the floating D-pillar better than before. The rear hatch gets more detailing, and the number plate moves up from the bumper, leaving a more pronounced bumper lip underneath.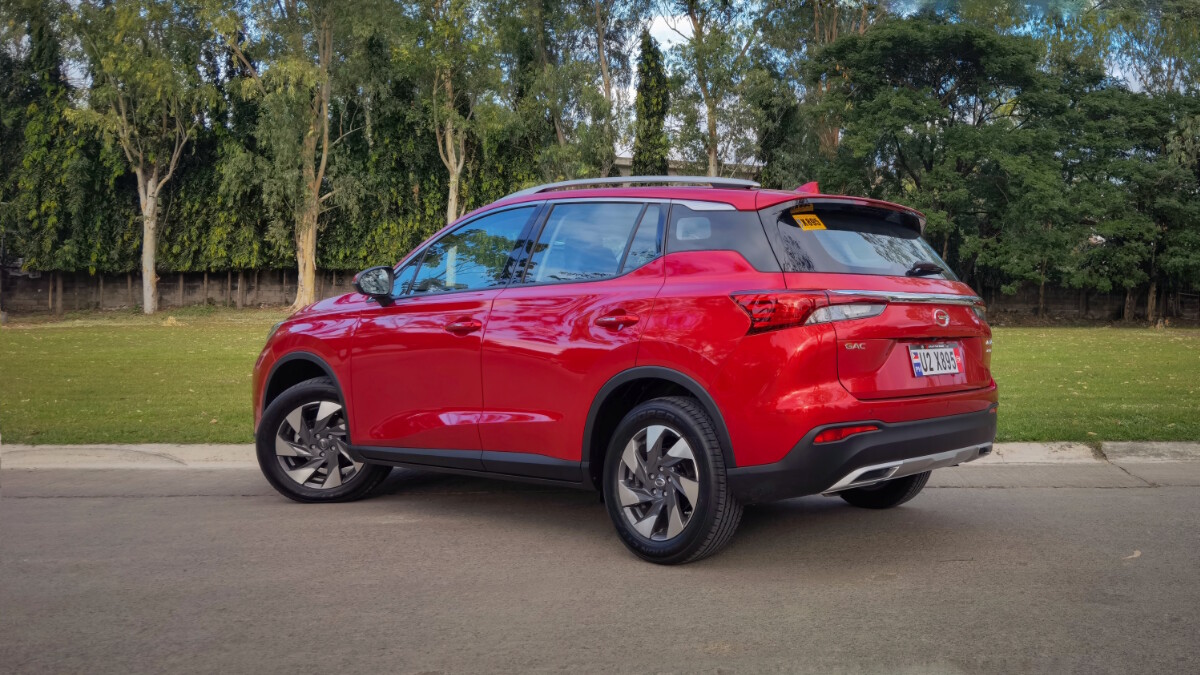 ADVERTISEMENT - CONTINUE READING BELOW ↓
Recommended Videos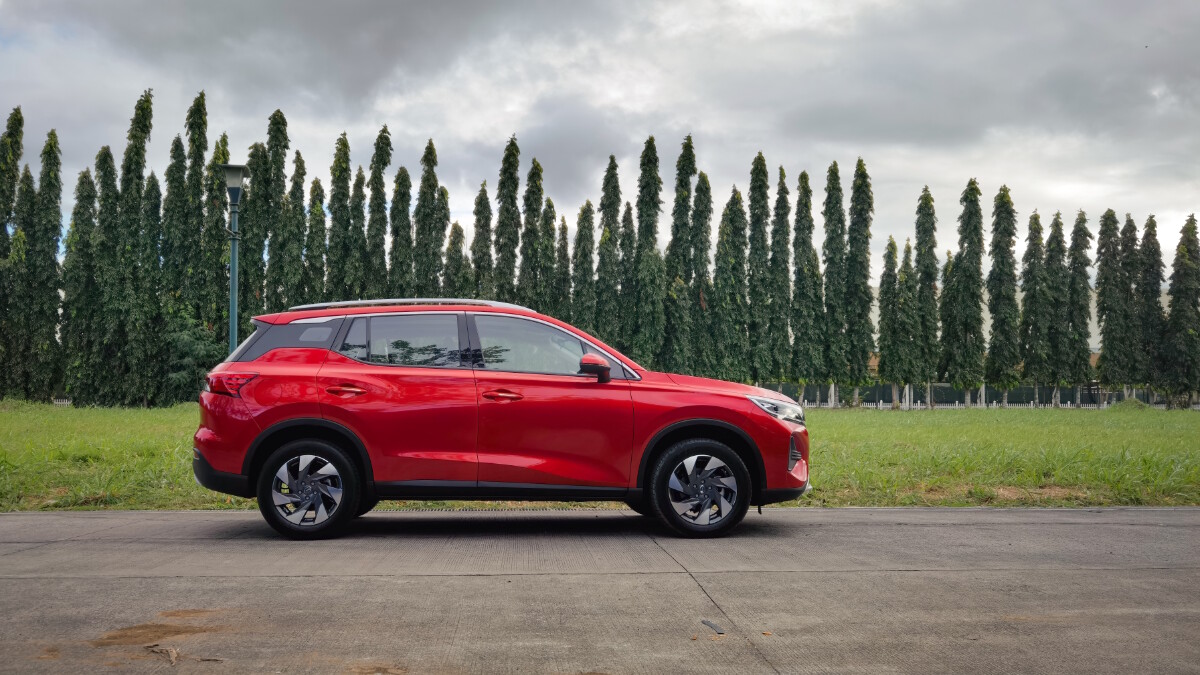 The overall package feels sleeker and more compact, though the new GS4 is larger in every dimension than the old model. I don't even mind the smaller 17-inch alloy wheels, which are much more attractive than the old 18-inchers. Everything is finished in a pearlescent red paint that's much more attractive than the staid old maroon hue.
ADVERTISEMENT - CONTINUE READING BELOW ↓
Interior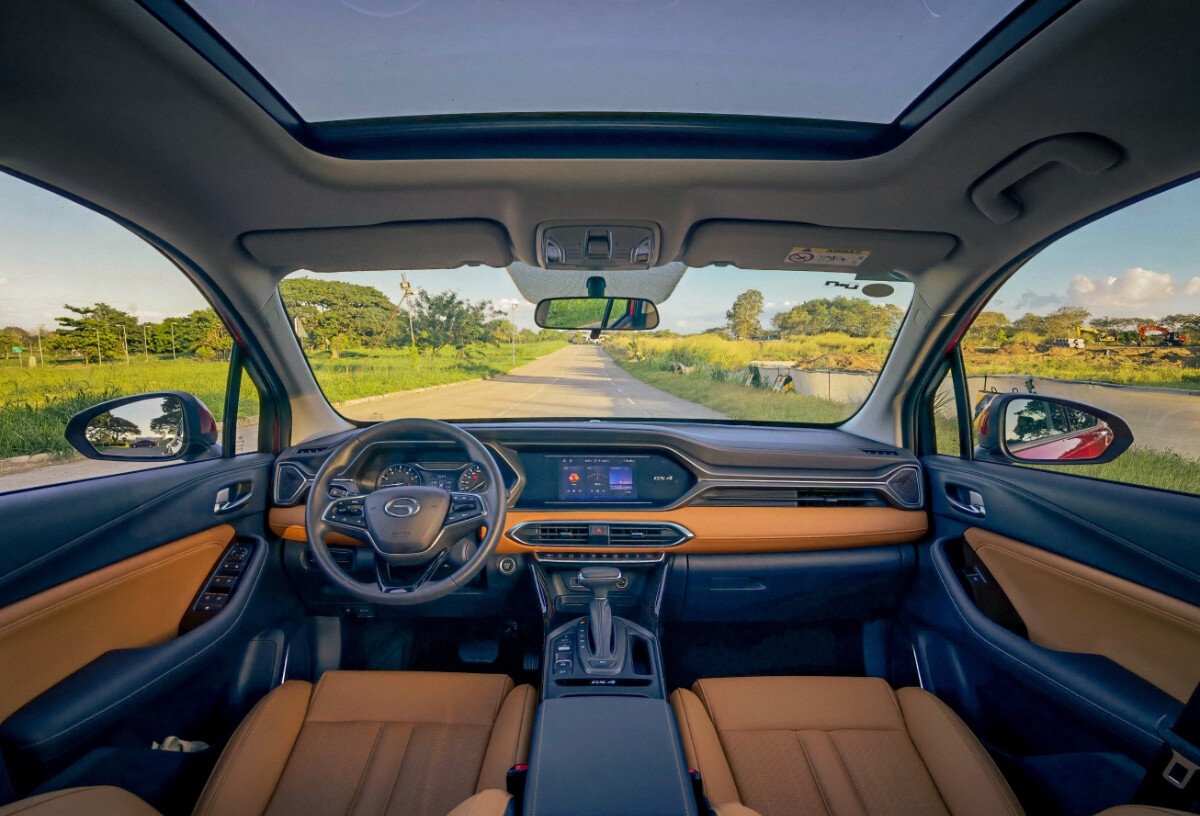 The previous car was more luxurious than most crossovers, Chinese or otherwise. But this new one is a step above even that. Gone are the plain browns and the muted metallic tones, replaced by brash orange leatherette and brushed-metal accents bathed in the light streaming through a huge panoramic glass roof. Fit and finish is exceptional, though some of the plastic under the leatherette does have a bit of give.
ADVERTISEMENT - CONTINUE READING BELOW ↓
The hexagonal motif has been squashed down to free up extra space, slimming the dashboard down and allowing air vents and controls to be stacked under the touchscreen. Corner air vents are tucked into the dash trim, their former spot taken by premium-looking speaker mounts. While the chrome A/C toggles are a bit more generic than the old controls, they free up space underneath for a more useful phone charging shelf. And thinner wings on the console shelf don't brush your knees like the old ones did. You also get an extra phone-friendly upright pocket beside the shifter, as well as side-by-side cupholders in front of an impressively deep center bin.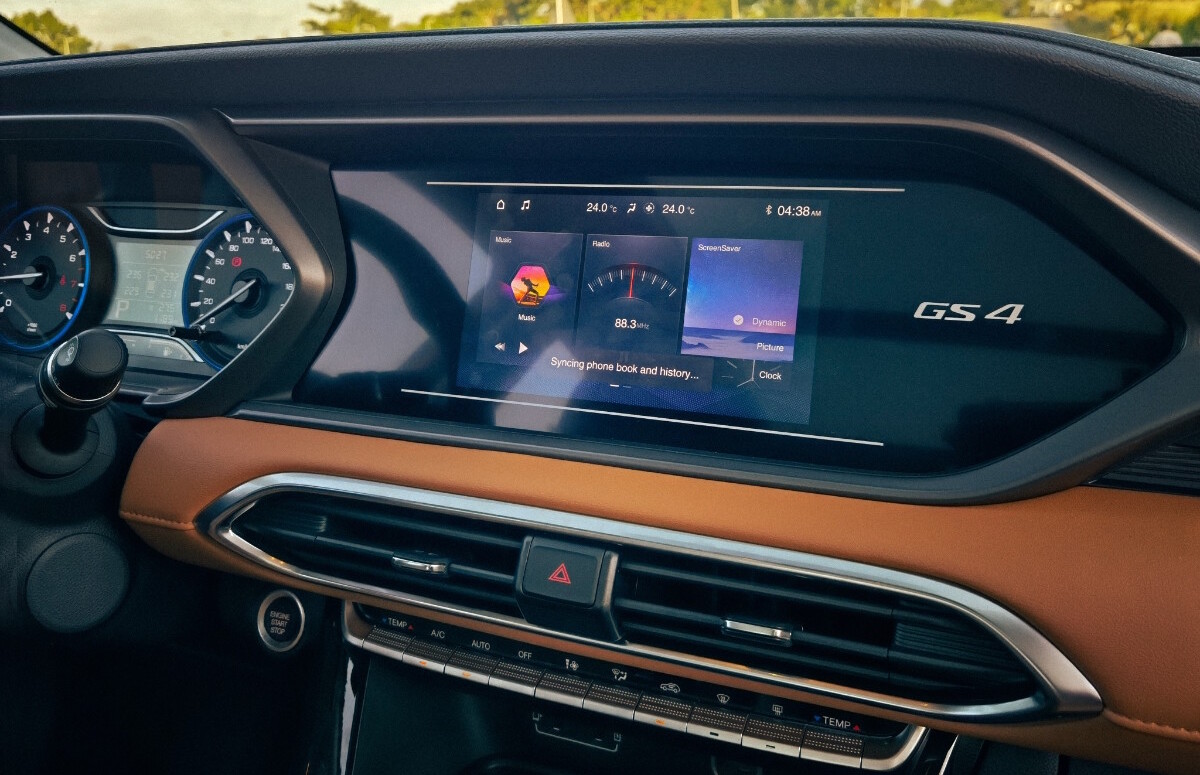 ADVERTISEMENT - CONTINUE READING BELOW ↓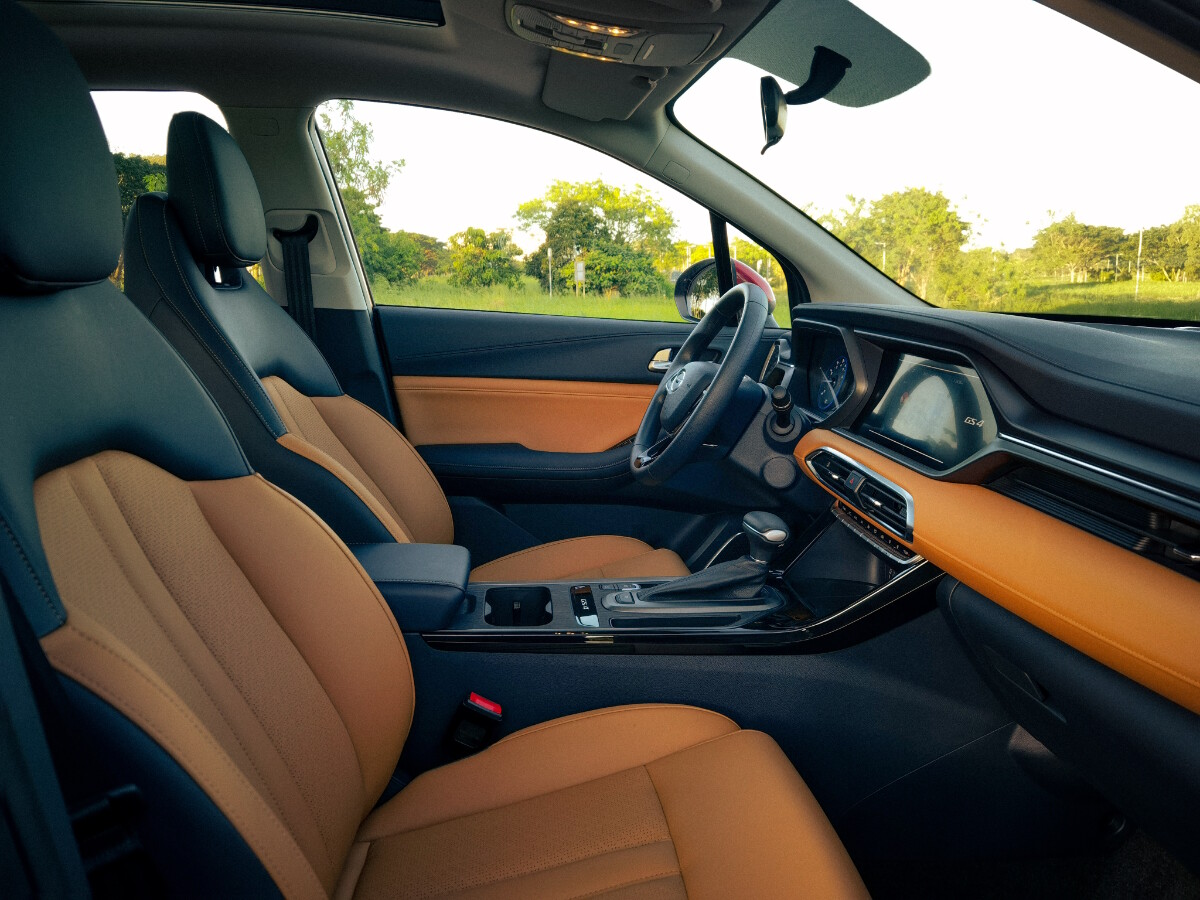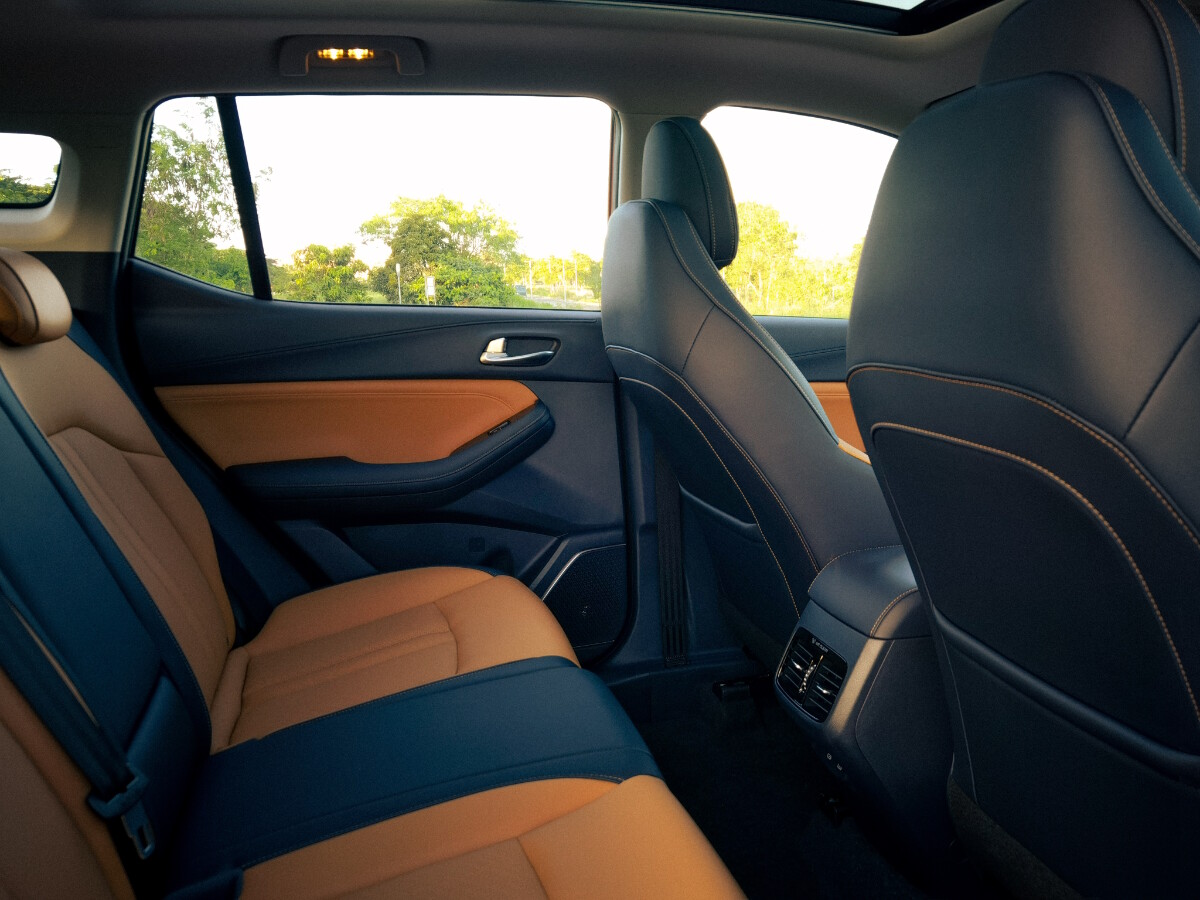 ADVERTISEMENT - CONTINUE READING BELOW ↓
The GS4 offers loads of legroom, front and rear, compared with most small crossovers. You also get a large flat cargo area, and the rear seats tumble forward for more space. A neat pop-up button by the latch lets you know when they're unlocked, and the rear squab can be tumbled forward so the seats can fold deeper for an extra flat floor. While it's slightly canted to clear the rear suspension, it's still a supremely sleep-worthy space.
The new winged orange-and-black bucket seats are absolutely lovely to sit in. Cushioning is good and side bolsters are supportive without being tight. There's also ample elbow support over the center box and door armrest. A nip-and-tuck to the bottom of the telescoping steering wheel gives good leg clearance, making finding the perfect—read racy—driving position much easier this time around.
Engine performance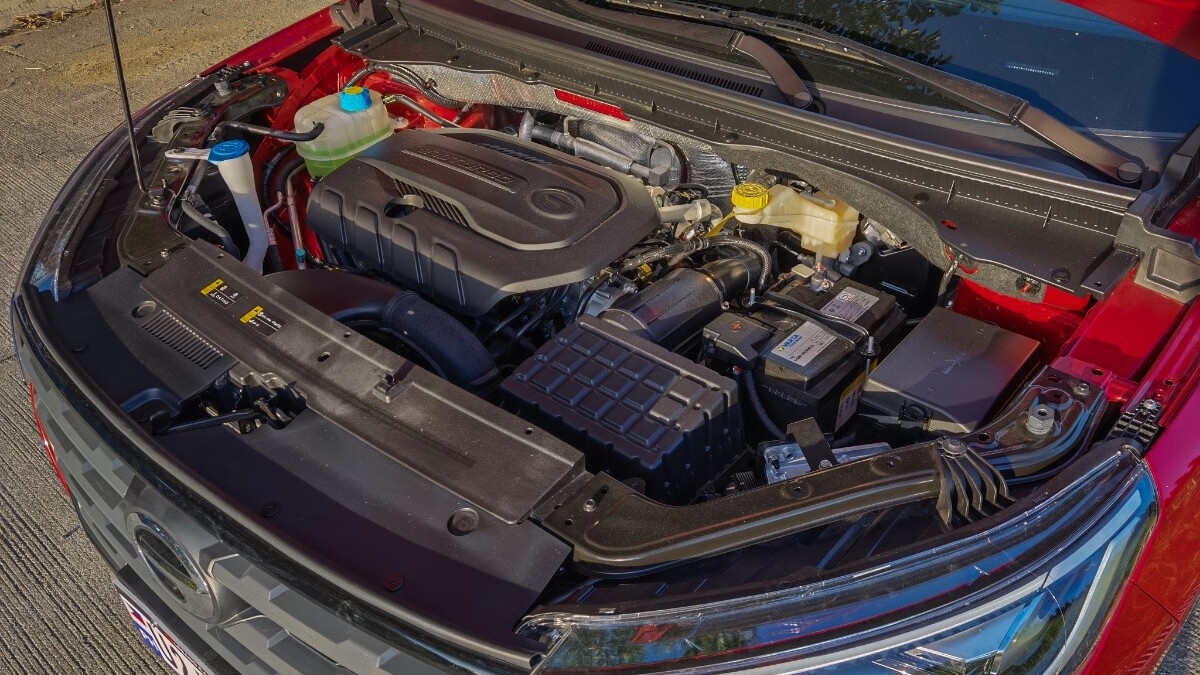 ADVERTISEMENT - CONTINUE READING BELOW ↓
The new 4A15J1 engine certainly makes you feel like racing. This direct-injection turbocharged 1.5-liter gasoline engine produces 166hp and a full 265Nm of torque, available from as low as 1,700rpm—hence the '270T' on the engine cover. Equipped with a six-speed Aisin automatic transmission, it does 0-100kph in a respectably quick 9.7sec. That's 2sec quicker than the previous 235T.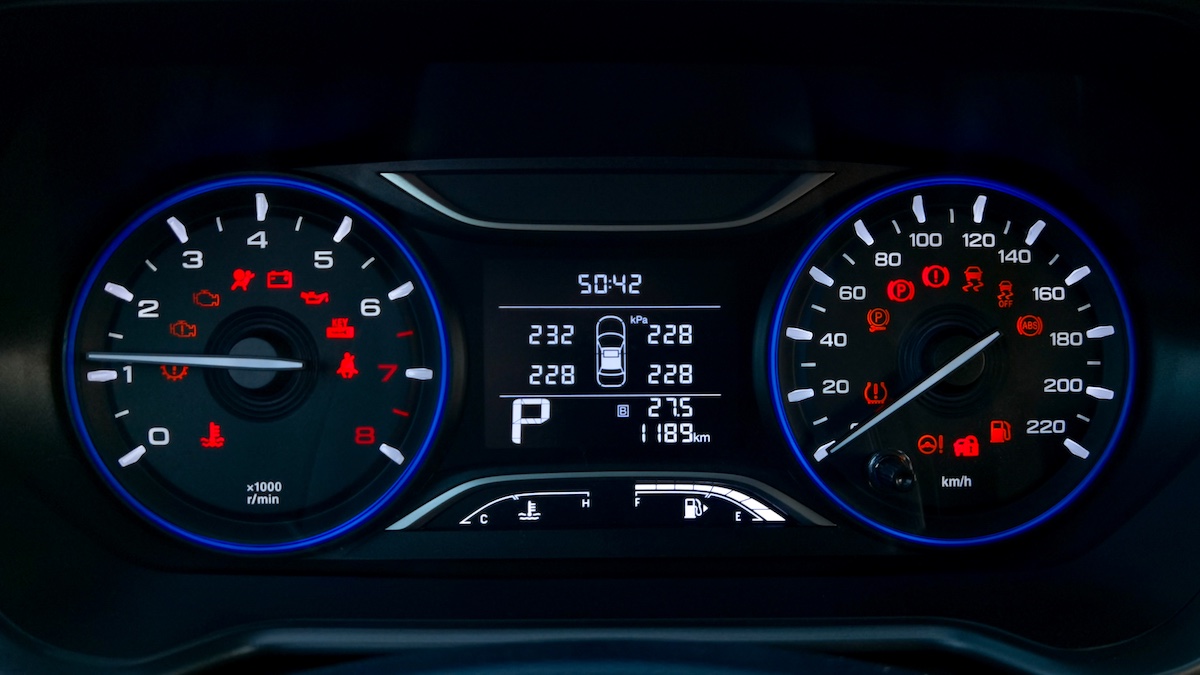 ADVERTISEMENT - CONTINUE READING BELOW ↓
The linear torque curve makes it feel even quicker. There's impressive pulling power just off-idle. The transmission shifts smoothly, and holds just a bit past the 5,500rpm boost cut in Sport mode. Eco mode, on the other hand, mutes throttle response and forces earlier shifts. The manual shift toggle works in all modes, but isn't as much fun as paddle shifters or a +/- gate option.
On the highway, engine noise is a muted whirr. An 80kph cruise at 1,800rpm in sixth gear nets 18-20km/L, while dawdling along around town nets 8-9 km/L. Highly respectable numbers for the power and weight, and much better than the old GS4.
Ride and handling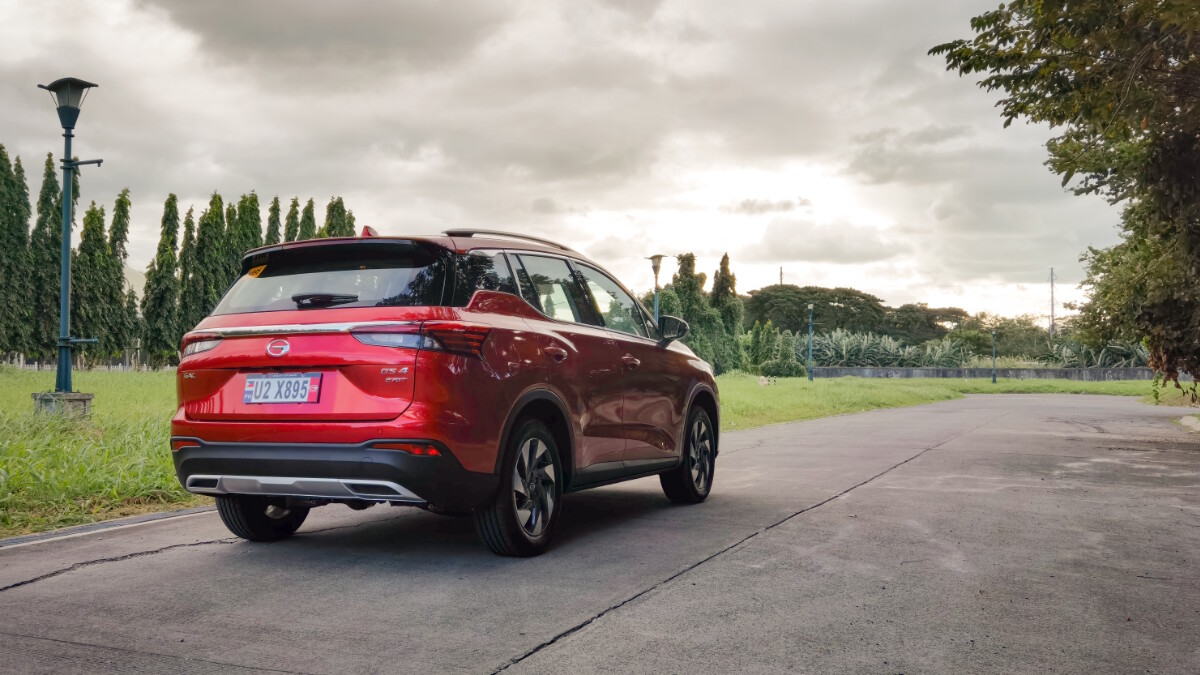 ADVERTISEMENT - CONTINUE READING BELOW ↓
GAC claims this GS4 is based on an all-new platform, and it shows in the way it drives. Progressive dampers give the GS4 a supple suspension stroke that copes with heaves and sudden direction changes quite well. The rear anti-roll bar keeps things level, but allows a bit of lean as you push harder, keeping you in tune with what the chassis and tires are doing. This results in a package that feels nimble and playful, without rattling your teeth off over every pebble. At one point, we accidentally hit an unpainted hump at speed, but barely felt it. When you are actually—ahem—paying attention, the brakes are more than strong enough to scrub that speed, and the linear pedal response allows you to do so without spilling your drinks.
While the 225/60 R17 Cooper Evolution CTT tires are taller than the Michelins on the old car, a wider footprint, a higher 33psi inflation pressure, and firmer tread blocks significantly increase traction and stability with no major drawbacks in terms of noise or comfort. The GS4 is pretty quiet at the speed limit, and ride quality is first-rate.
ADVERTISEMENT - CONTINUE READING BELOW ↓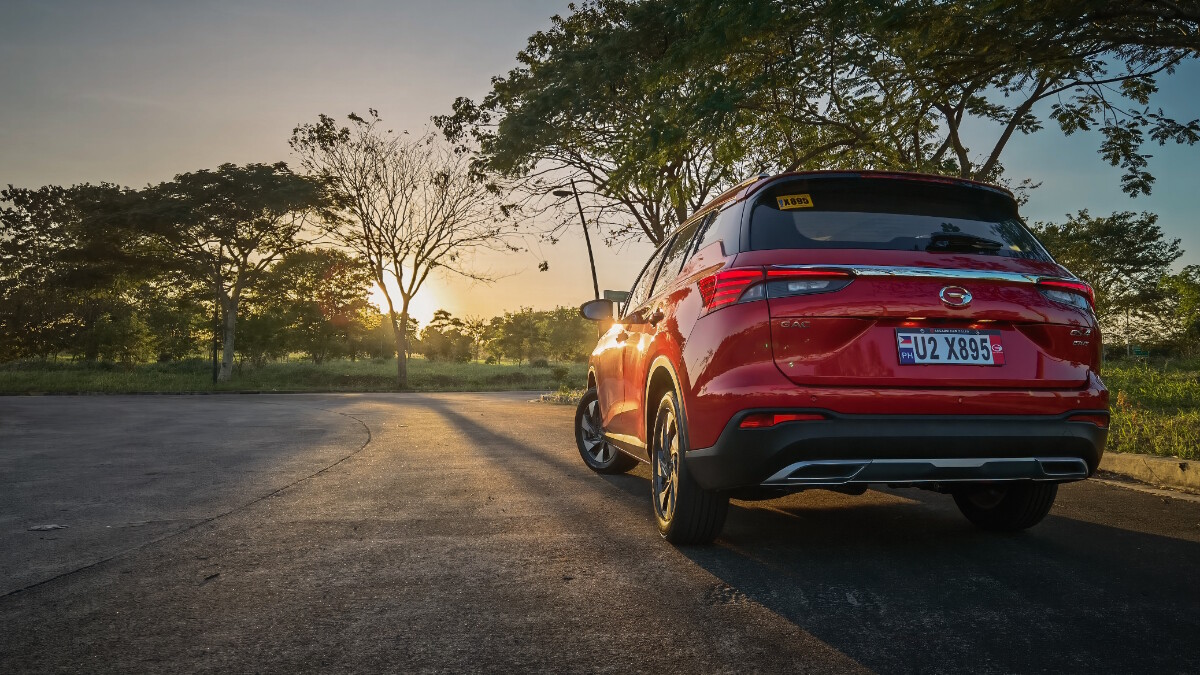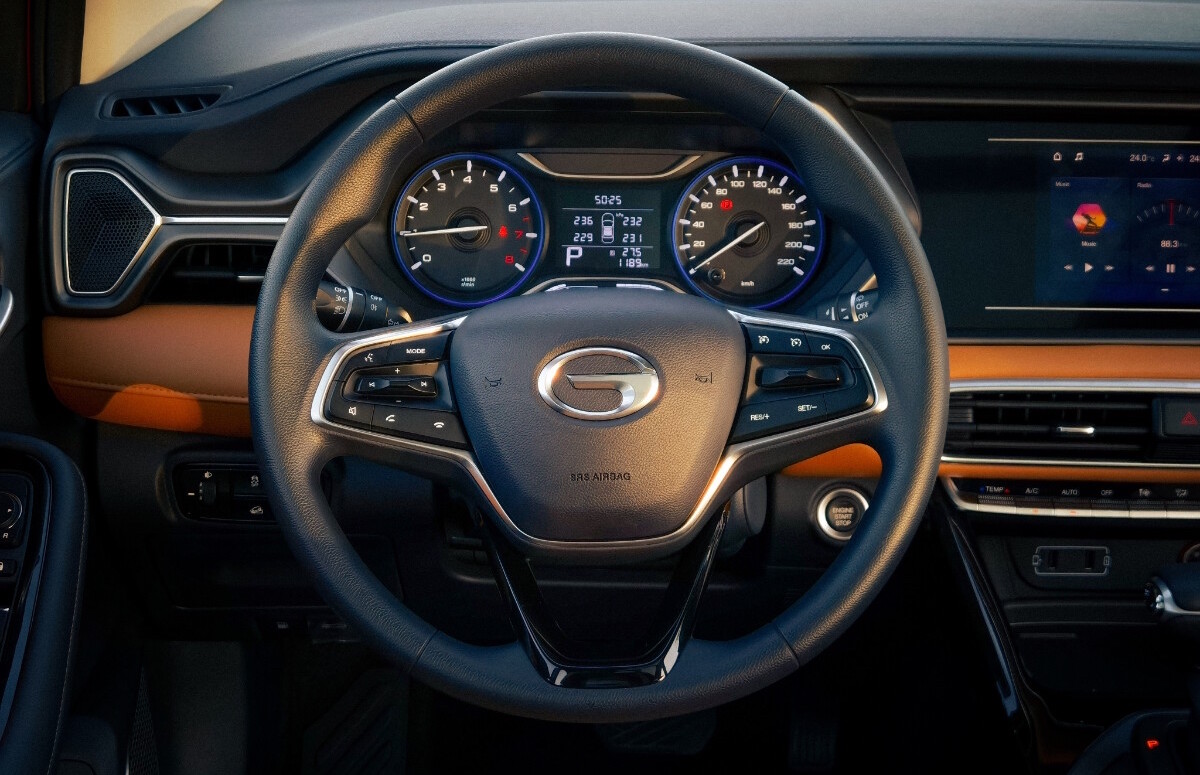 ADVERTISEMENT - CONTINUE READING BELOW ↓
It's eerily reminiscent of the early Mazda CX-5, though the GS4 doesn't quite reach that high level of fluency, partly due to the extra-light steering. It does firm up nicely in 'Sport mode,' with quicker and more communicative action than the old GS4, yet lacks that last iota of interactivity that separates the best from the rest. But among sporty Chinese crossovers—with the caveat that I've yet to drive the updated ZS T—this is about as good as it gets.
In more laid-back driving, the GS4 is a peach. Threading through traffic is a breeze, thanks to the tidy proportions of the car, and the finger-light steering a blessing in parking lots. Unfortunately, the 40mm longer wheelbase means a larger turning radius, and the tall sills and rear window are a handicap in tight spots. Especially considering you no longer get a 360 degree camera, as in the old model, though the rear parking camera still remains.
ADVERTISEMENT - CONTINUE READING BELOW ↓
Extra features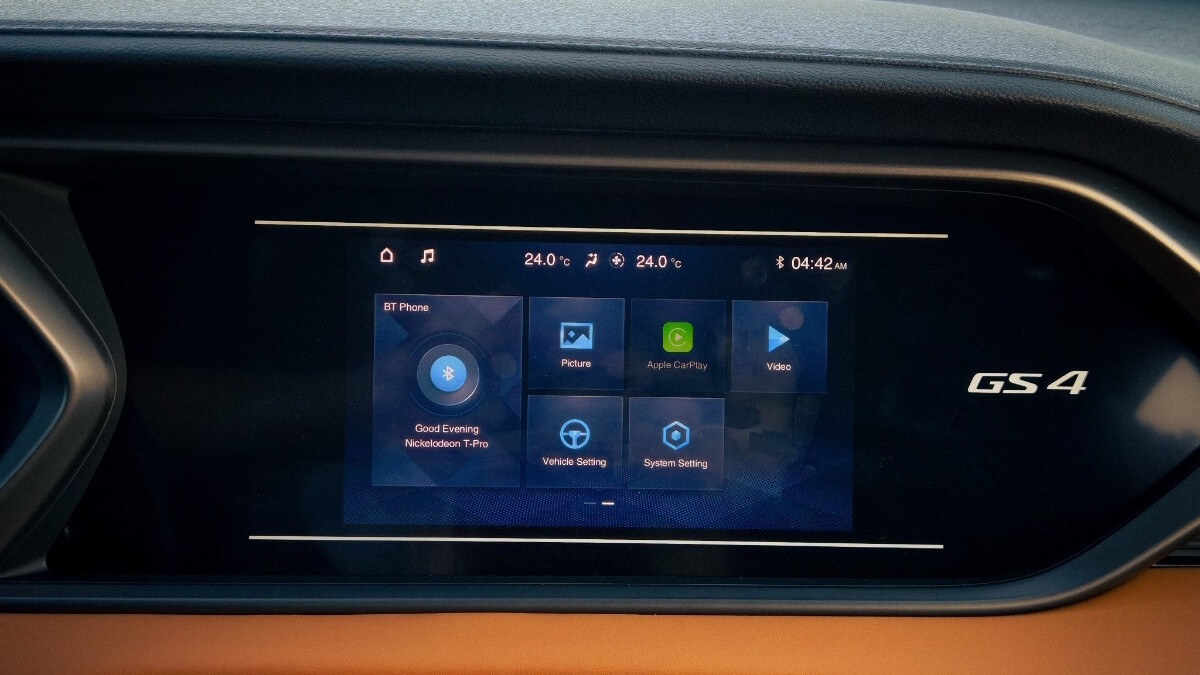 That 360 camera isn't the only thing missing. You don't get the fancy door courtesy lights or front foglights anymore, either. Or Baidu CarLife—though non-Chinese readers won't miss that. But what you still get is considerable. Cruise control, tire-pressure monitoring, diagnostic readouts for battery voltage and temperatures. LED headlights and daytime running lights, a rear foglight, and integrated roof rails. There's perimeter ceiling lighting around the ginormous dual-pane sunroof to light up the cabin at night, but those aren't LED, sadly.
ADVERTISEMENT - CONTINUE READING BELOW ↓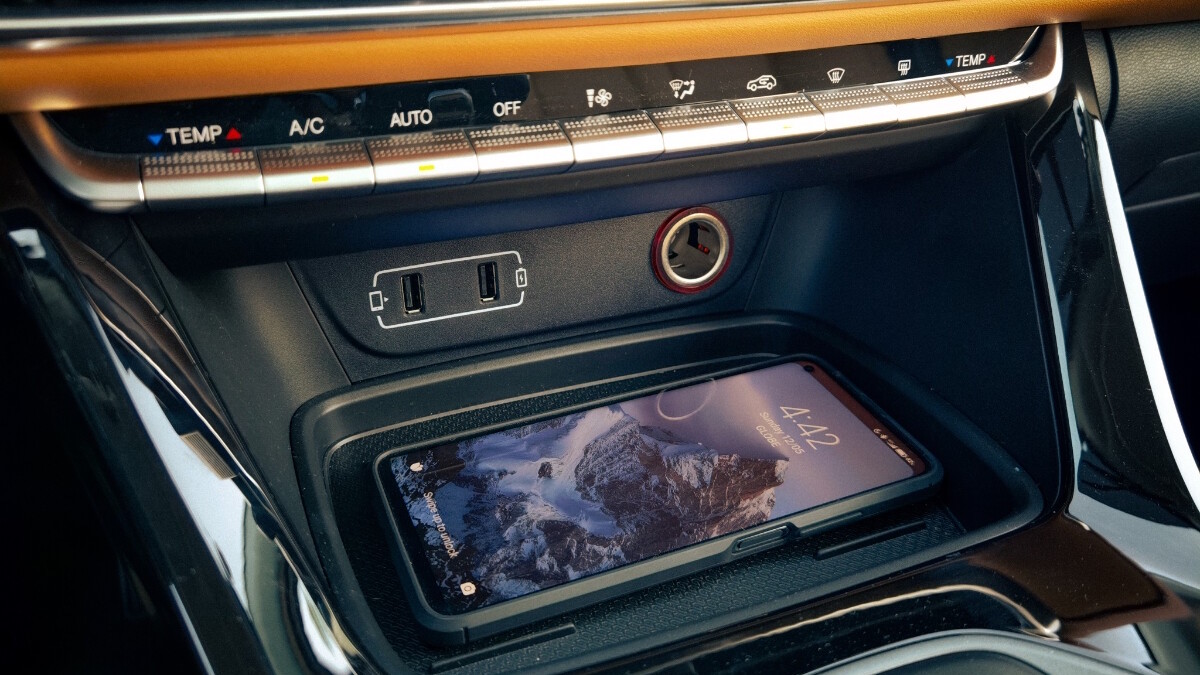 The new head unit does feature Apple CarPlay, but no Android Auto. And I don't own an iPhone. But the sound over Bluetooth is impressively powerful and punchy. Clear enough that you can turn the bass up to mirror-shaking levels without distortion. You still get dual USB ports front and rear as well as a 12V socket, and a remote keyfob that unlocks the doors as you walk up to the car. The keyfob transmitter has ridiculous range, though. I've accidentally unlocked the car from inside a building stairwell. So, yeah, don't keep your remote in the same pocket as your phone or keys.
ADVERTISEMENT - CONTINUE READING BELOW ↓
Verdict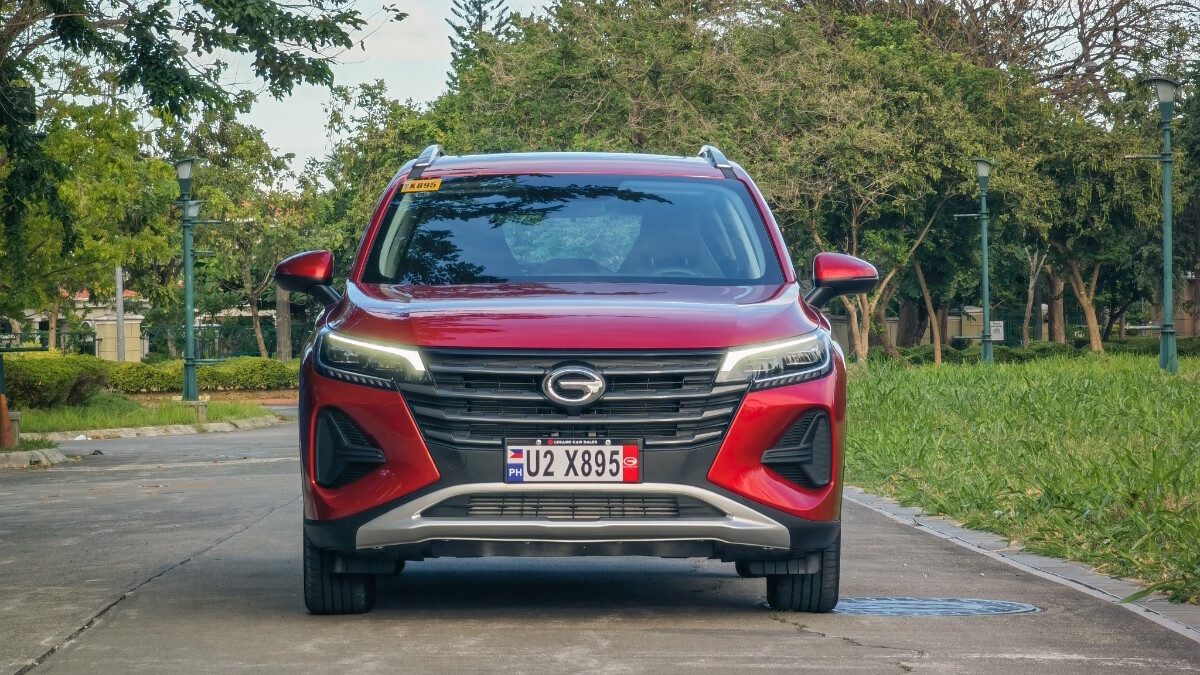 GAC has pulled off an impressive balancing act, deleting a few features to give us more power and luxury for less money. The new design and power transform the GS4 into a class-leading product. Not quite as adrenaline-inducing as the Geely Coolray, but this is a bigger, more practical crossover, and it makes fewer compromises between sportiness and practicality. In fact, I'd say it might even be better to drive on a good mountain road than the Coolray or even the new MG ZS Turbo—both of which cost more for similar amounts of kit and performance. And neither of which have as much space or luxury.
ADVERTISEMENT - CONTINUE READING BELOW ↓
GAC has always been a company that's produced impressive products, but more along the lines of rolling office furniture than vehicular entertainment. But with the new GS4, it has finally produced something that's actually exciting to drive. So much so that it has even released a sportier coupe version and a 250hp 'Plus' version in China. While this one isn't quite as wild as either of those, it's a winner inside and out, and a tantalizing taste of what's to come for the brand.
SPECS: 2022 GAC GS4 270T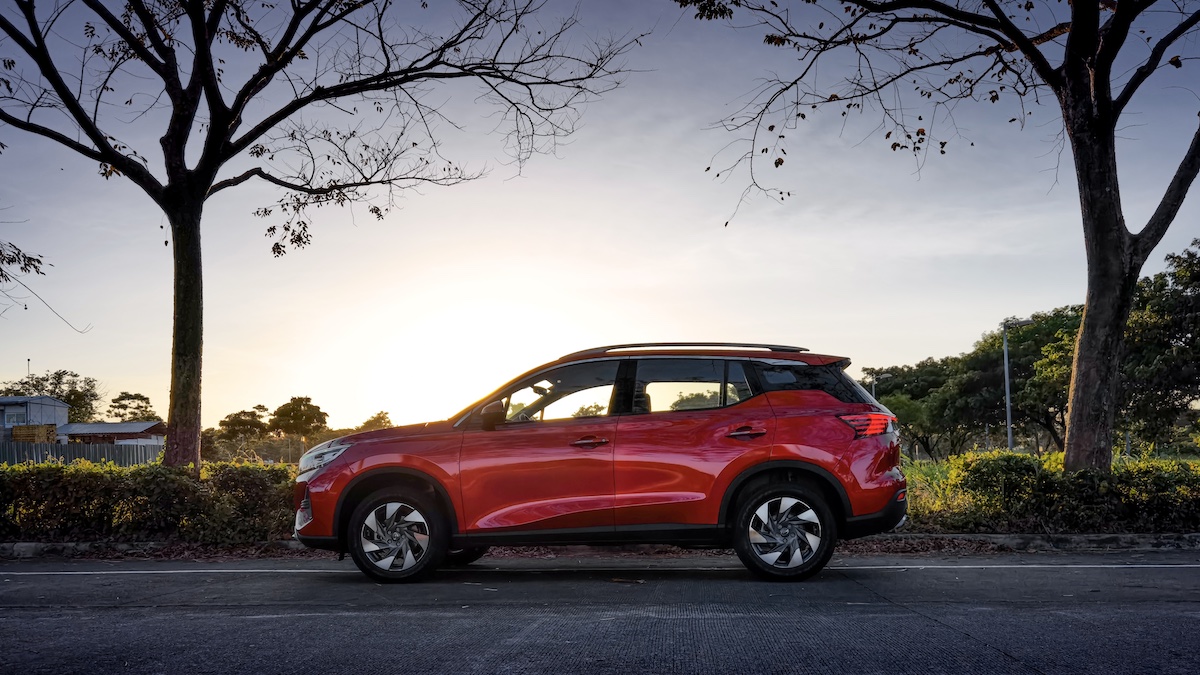 ADVERTISEMENT - CONTINUE READING BELOW ↓
Price: P1,098,000
Engine: 1.5-liter turbopetrol I4
Power: 167hp @ 5,000rpm
Torque: 265Nm @ 1,700-4,000rpm
Transmission: 6-speed automatic
Layout: FWD
Seating: 5
Score: 19/20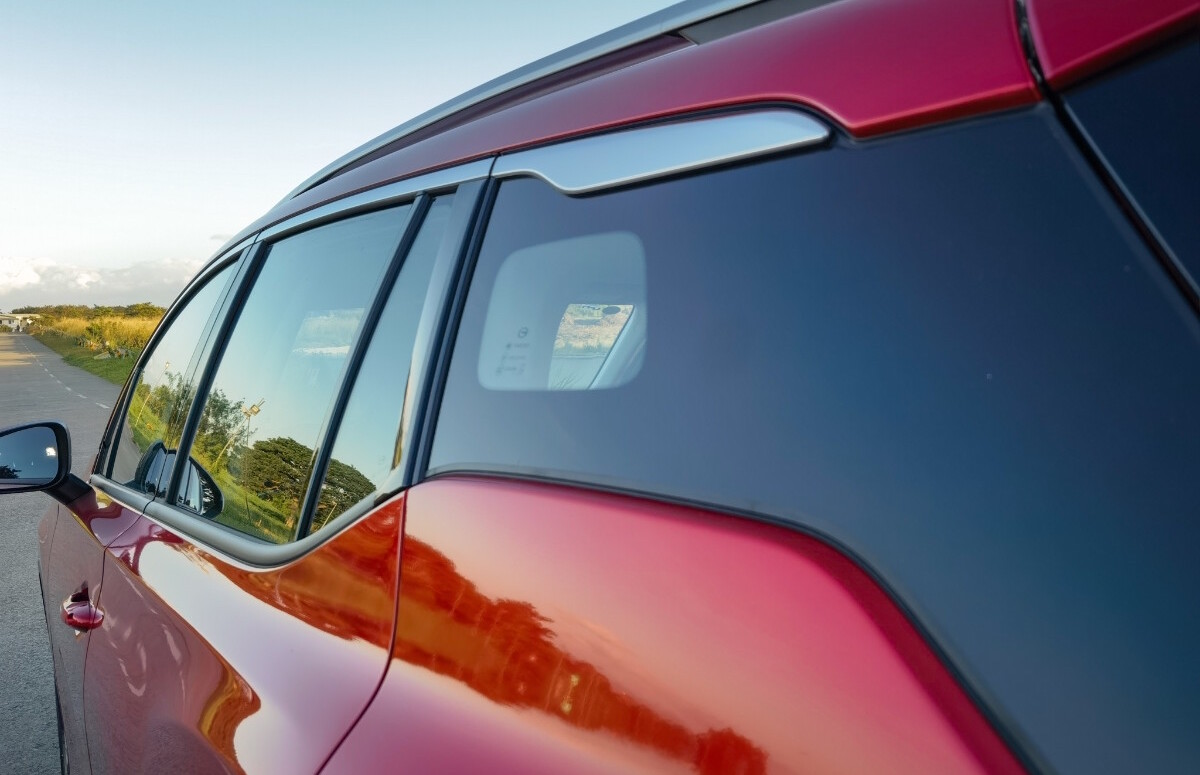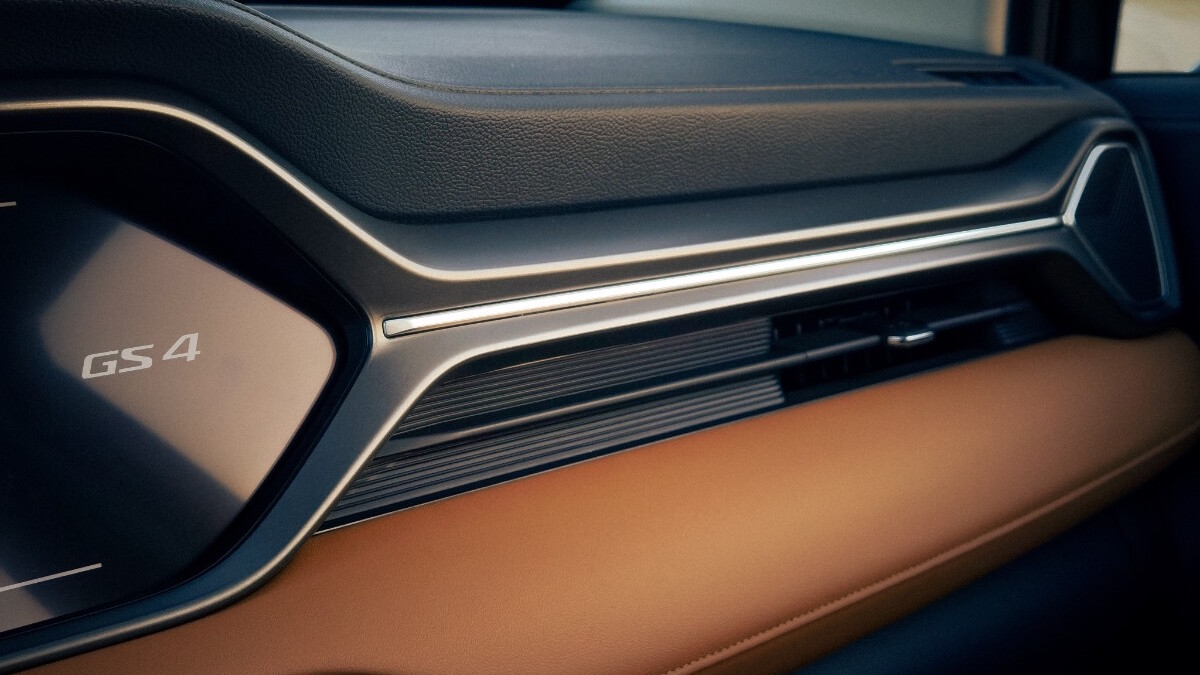 ADVERTISEMENT - CONTINUE READING BELOW ↓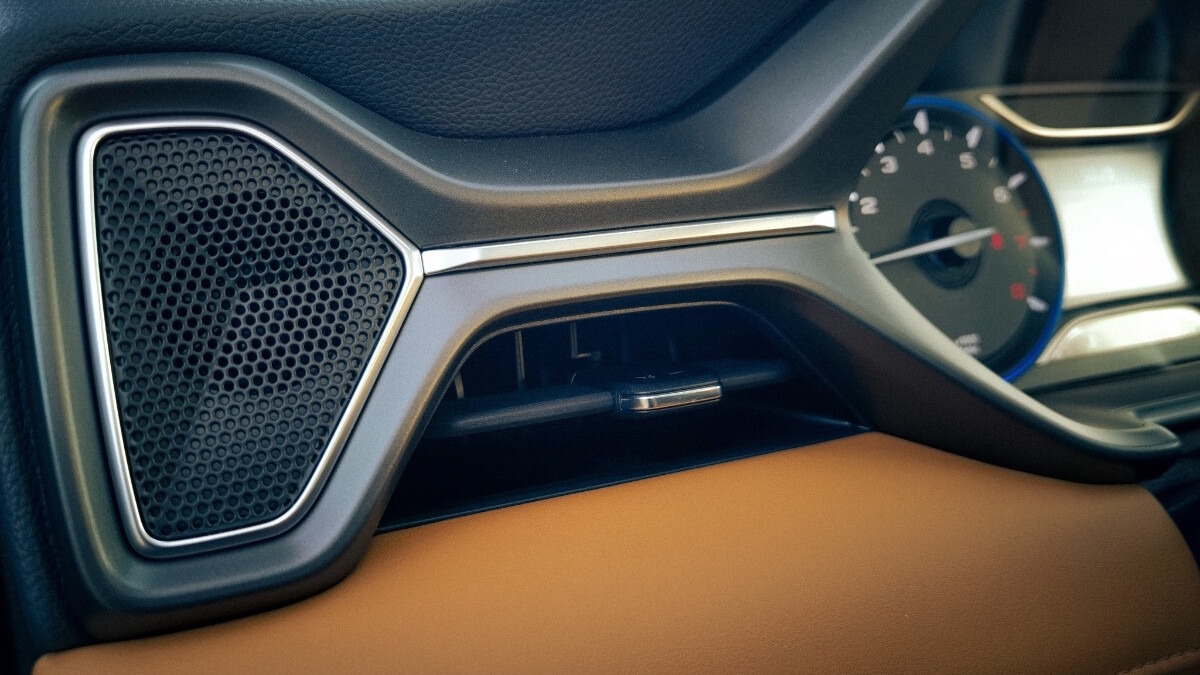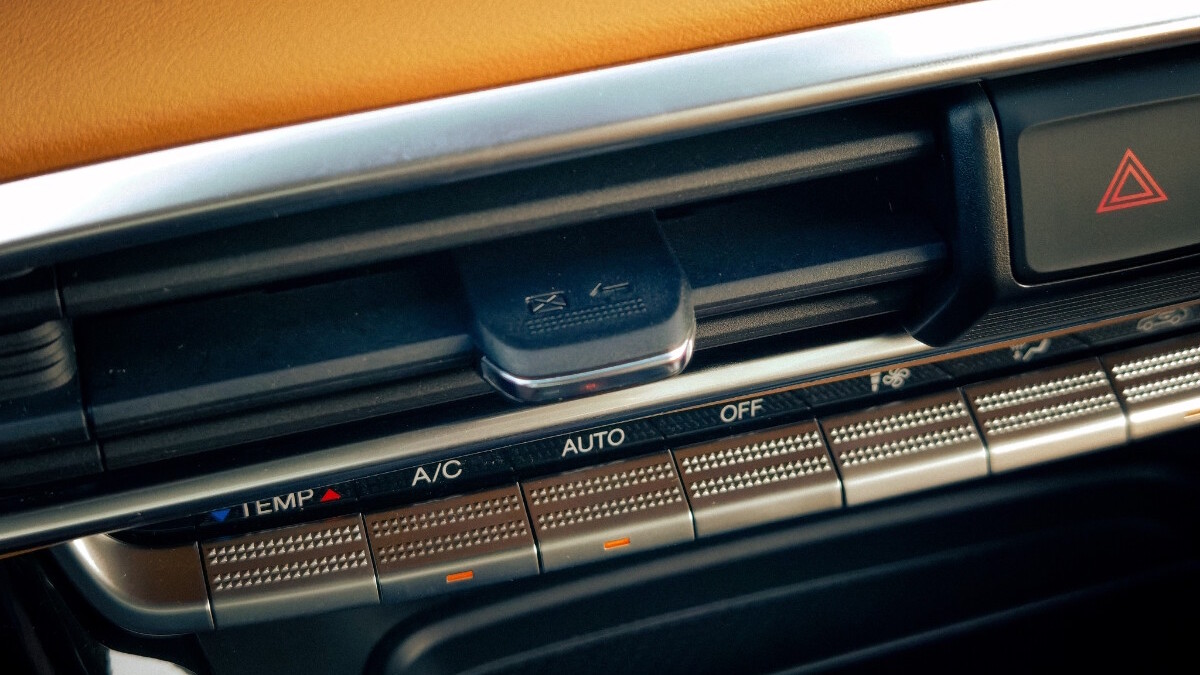 ADVERTISEMENT - CONTINUE READING BELOW ↓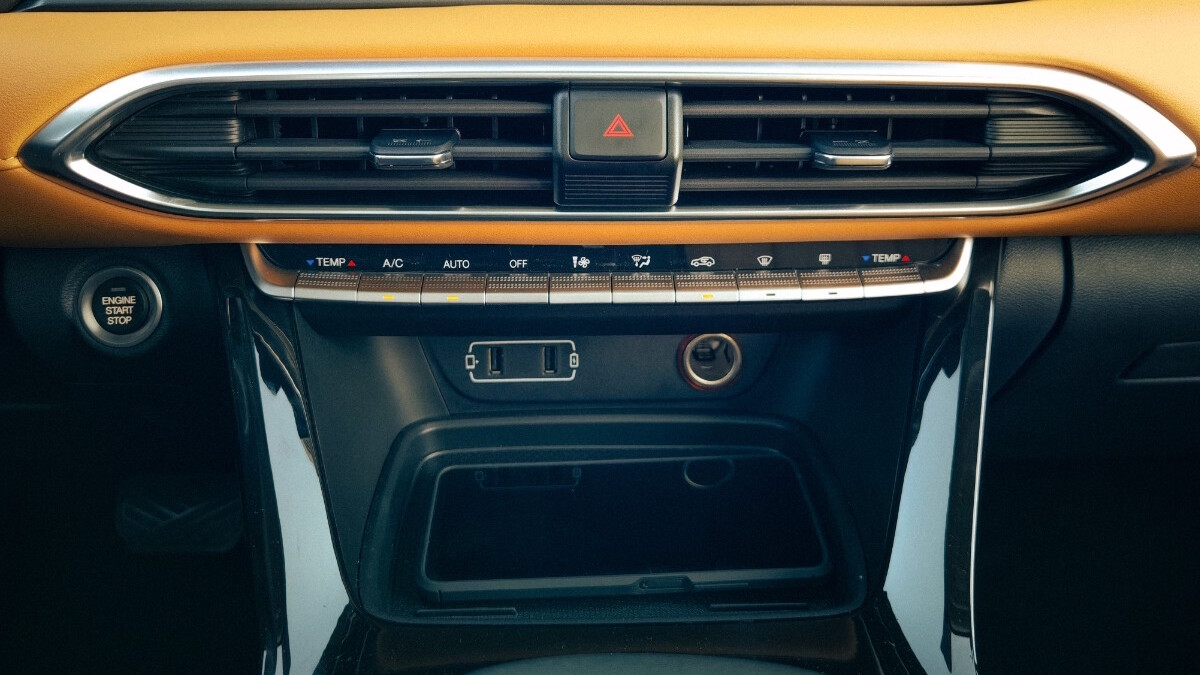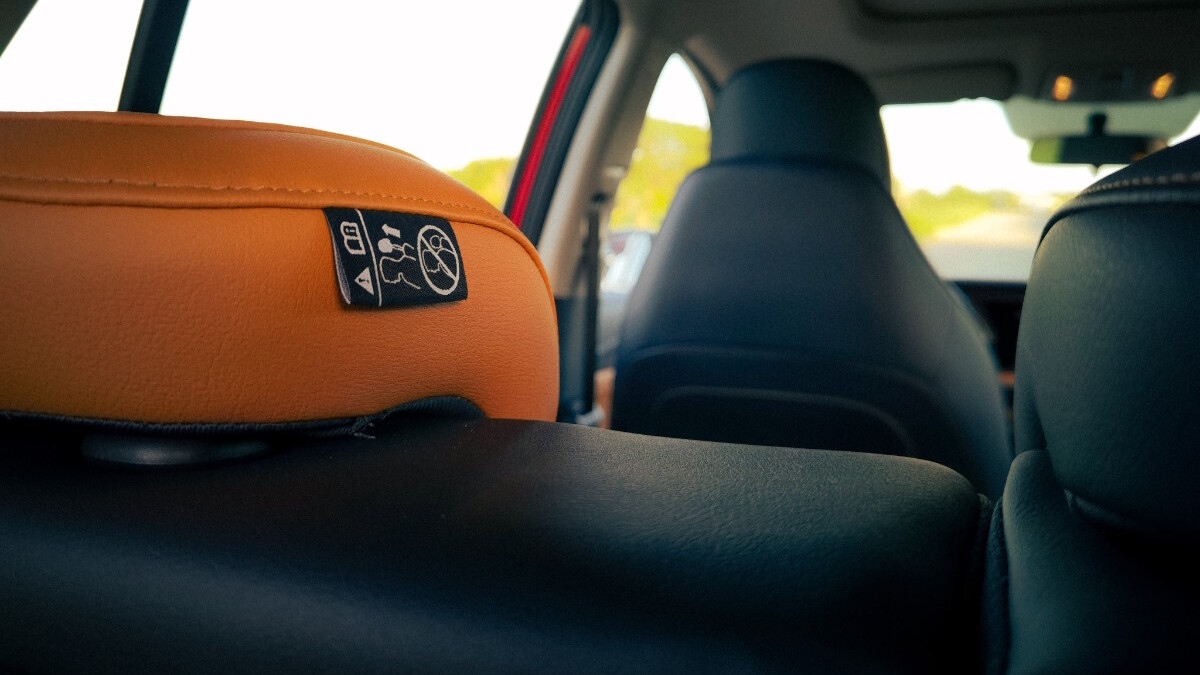 ADVERTISEMENT - CONTINUE READING BELOW ↓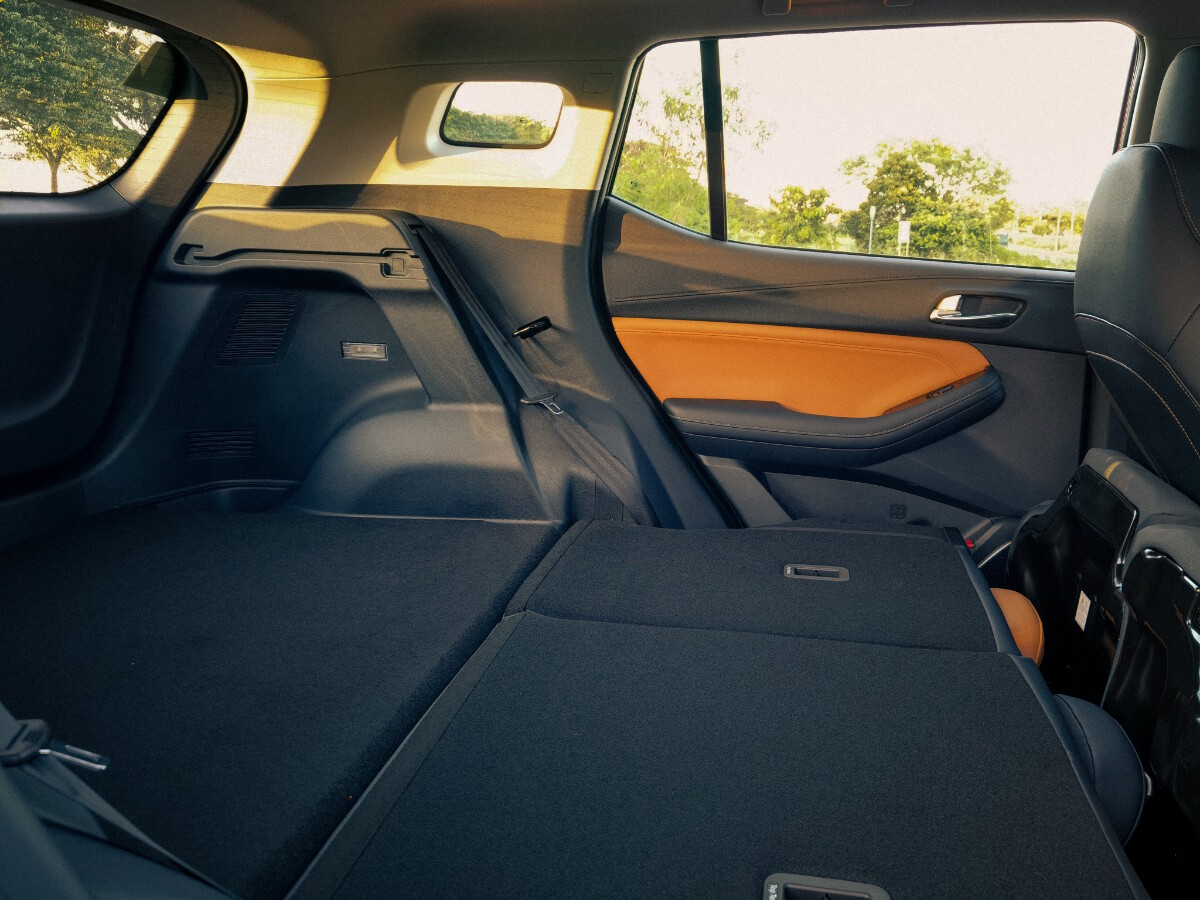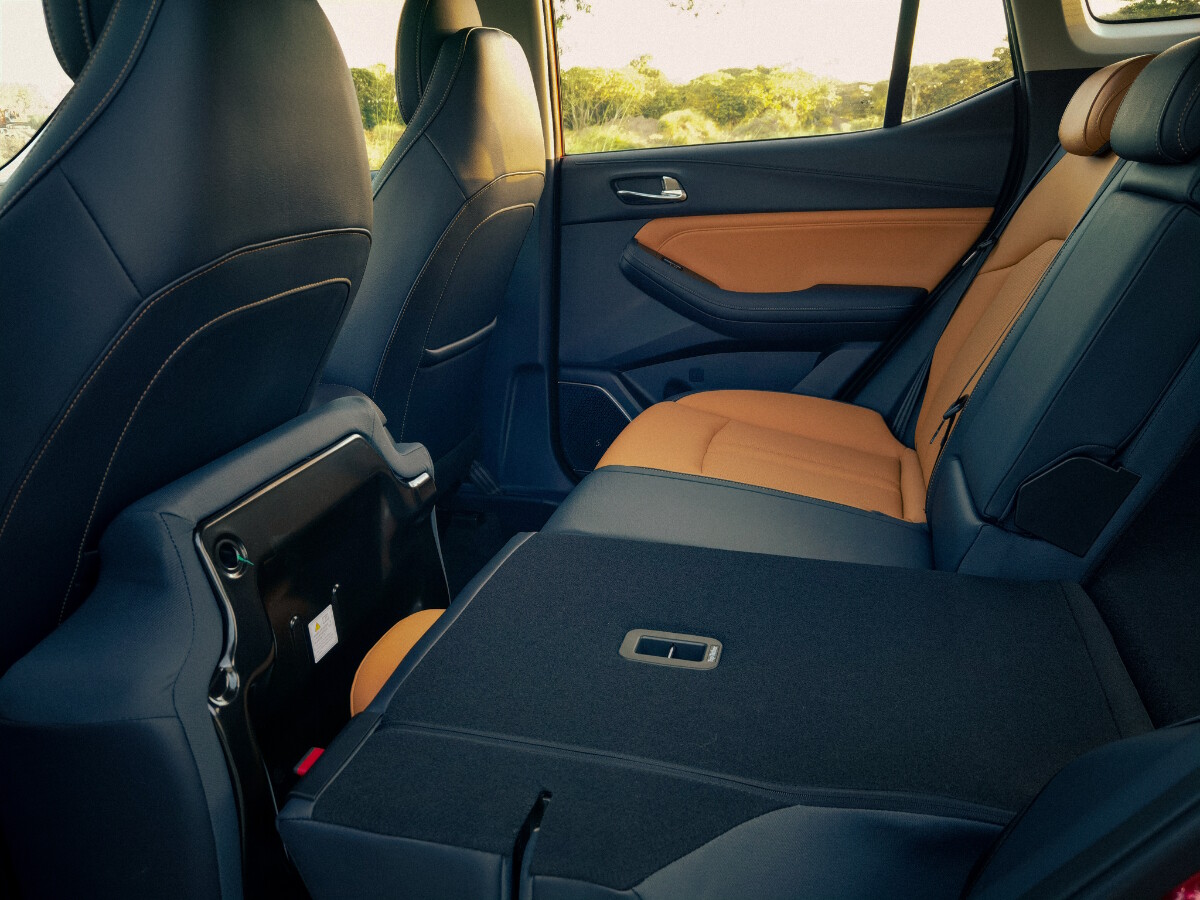 ADVERTISEMENT - CONTINUE READING BELOW ↓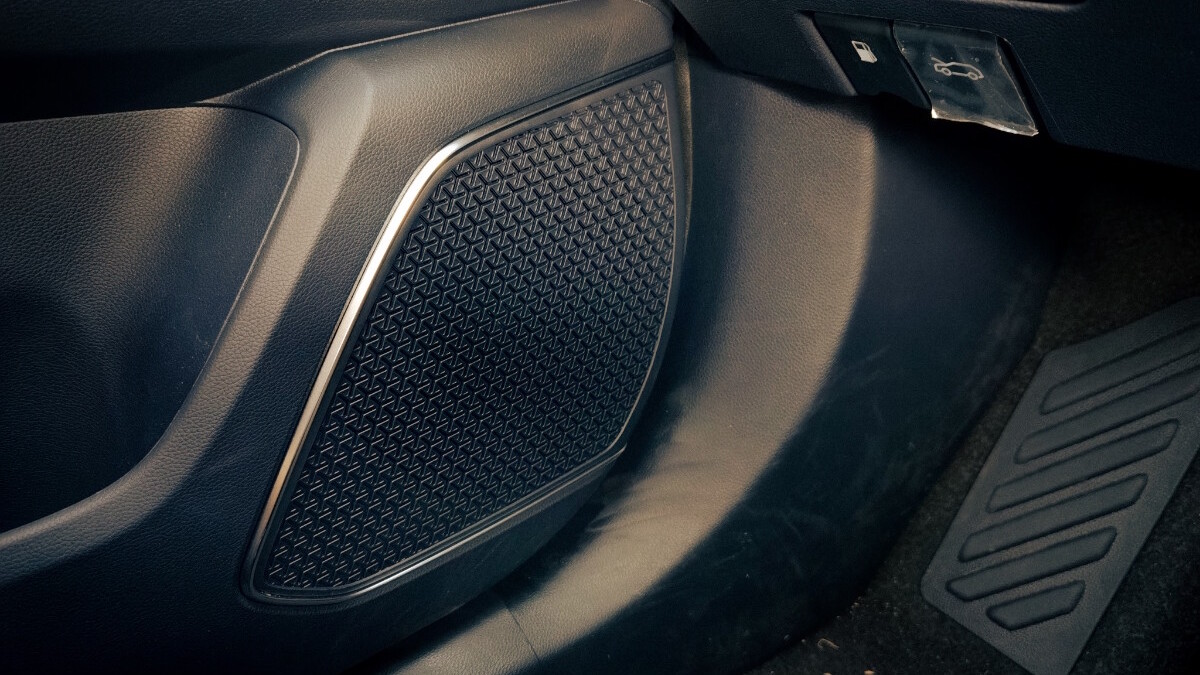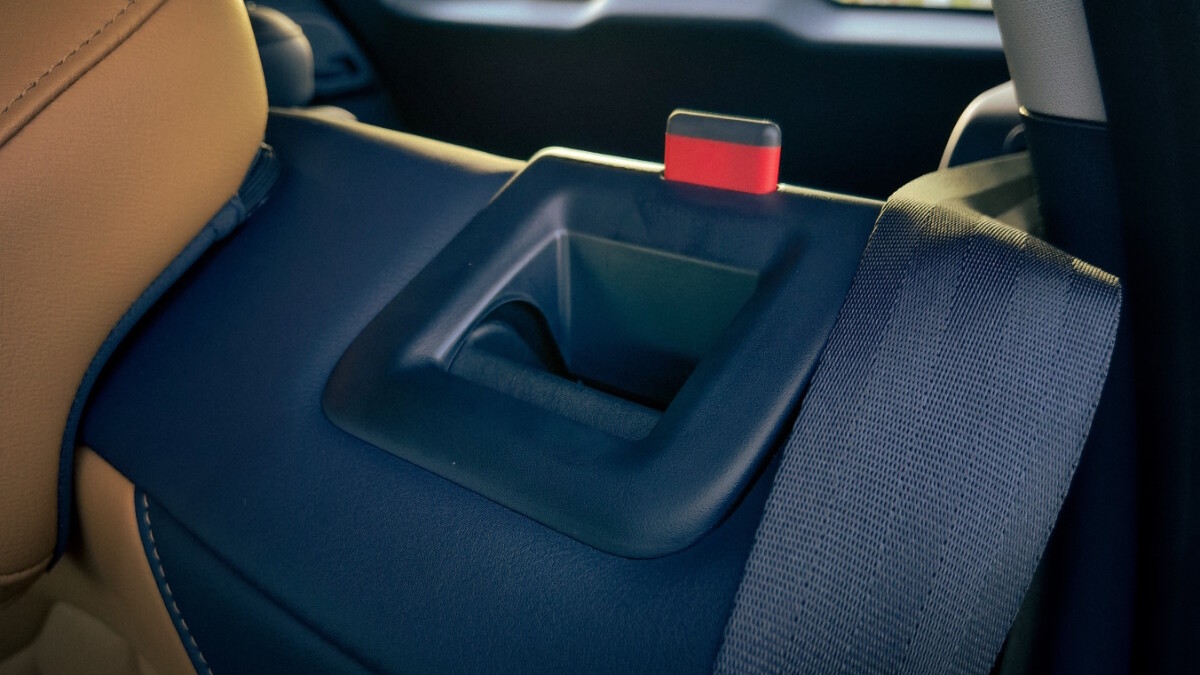 ADVERTISEMENT - CONTINUE READING BELOW ↓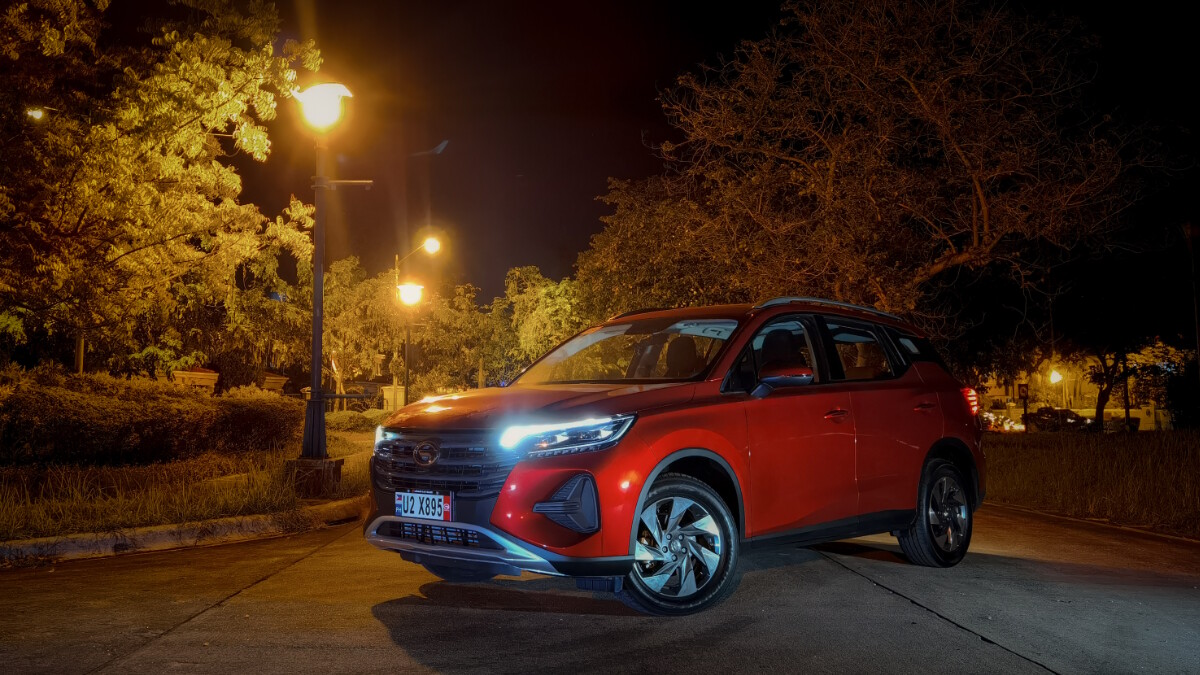 Top Gear Philippines is now on Quento! Click here to download the app and enjoy more articles and videos from Top Gear Philippines and your favorite websites.