This is the latest Jeep Wrangler. And it really, really is new. We promise. It just doesn't really look like it.
Of course, it's easy to pour scorn on how similar the new Wrangler looks to the old Wrangler—and indeed, roughly every Jeep since the one that ferried Eisenhower around Normandy—but that's overlooking the fact that this is what people want. Jeep, for better or worse, is locked into this design and will be judged by how faithfully it continues the lineage.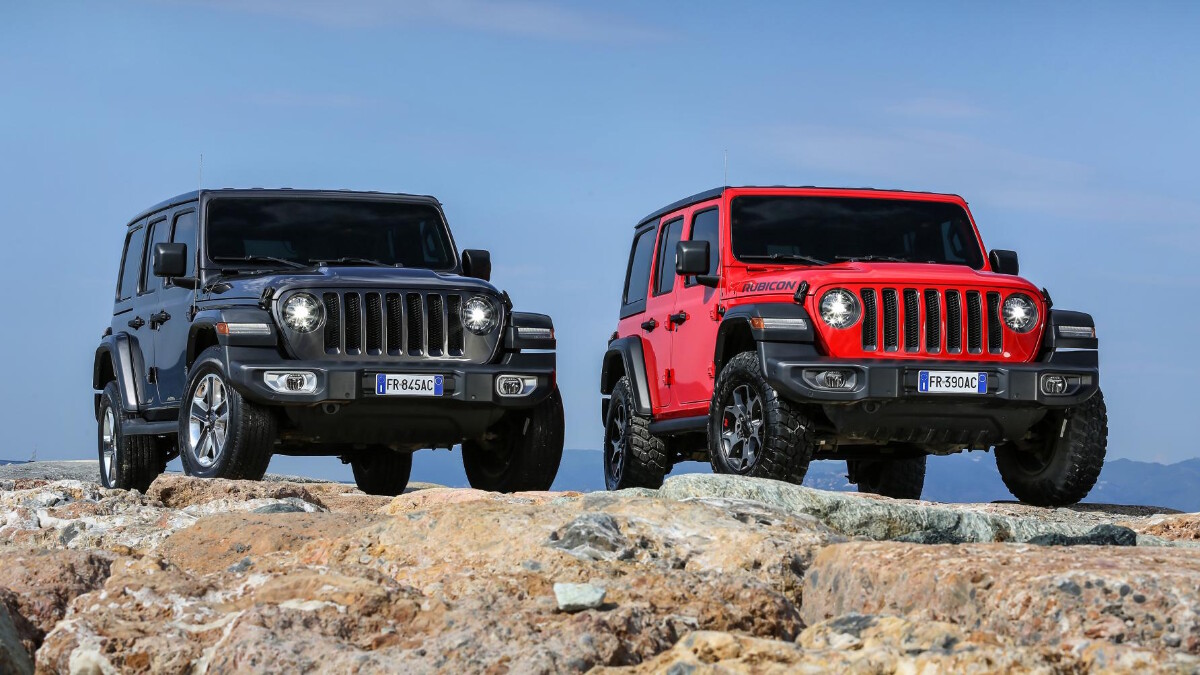 The Wrangler 'JL' (that's the model code, replacing the 'JK') really is new—the ladder frame, the bodywork, the interior, the engines, and the eight-speed automatic gearbox are all making their debut here. So, it's lighter and more efficient than ever before, and it's better at tackling that pesky time you'll actually spend on the road and not off in the wild blue yonder.
Continue reading below ↓
Recommended Videos
That said, it's still very much a tool for seeing just how wild and blue that yonder actually gets—the axles are still solid, and there are low-ratio off-road gears and locking differentials. The tires, if you plump for the Rubicon spec, are massive 33-inch affairs that jack you up into the air like you're in an ancient Egyptian sedan. In short, the Wrangler is still something that turns the wilderness into a playground.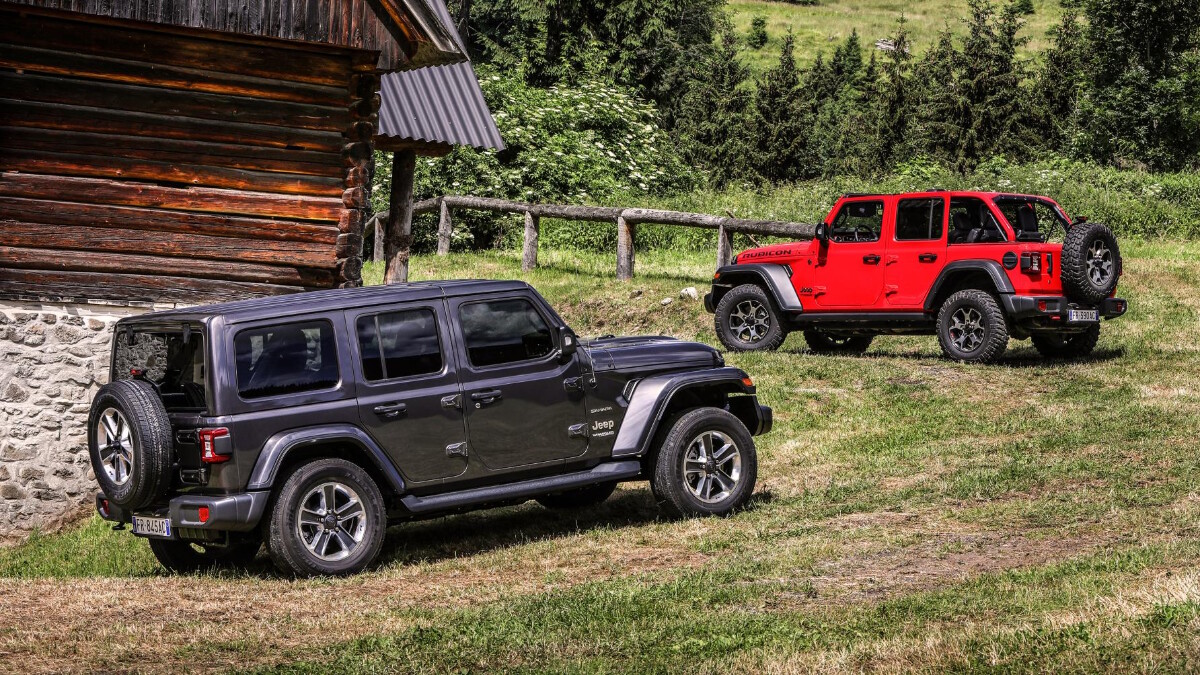 And it's the playground part that has always set the Wrangler apart. Yes, it's a serious off-roader, but it does so in such an unserious, swaggery way that you can't help but find it characterful and oddly desirable. It certainly has a bigger sense of humor than the old Land Rover Defender, even though they both offer the same basic premise: rugged, go-anywhere machines that you can clean with a hose and service with a hammer.
The Wrangler is an entirely unique purchase—it's a convertible, it's an off-road warrior, it's a four-seater that'll likely work well enough when it's time to take children to school. Yet rather cleverly, it's never felt compromised by being forced into a certain, newly fashionable segment, nor diluted by Jeep trying to broaden its scope. Even though it's been upgraded to be better on road…
On the road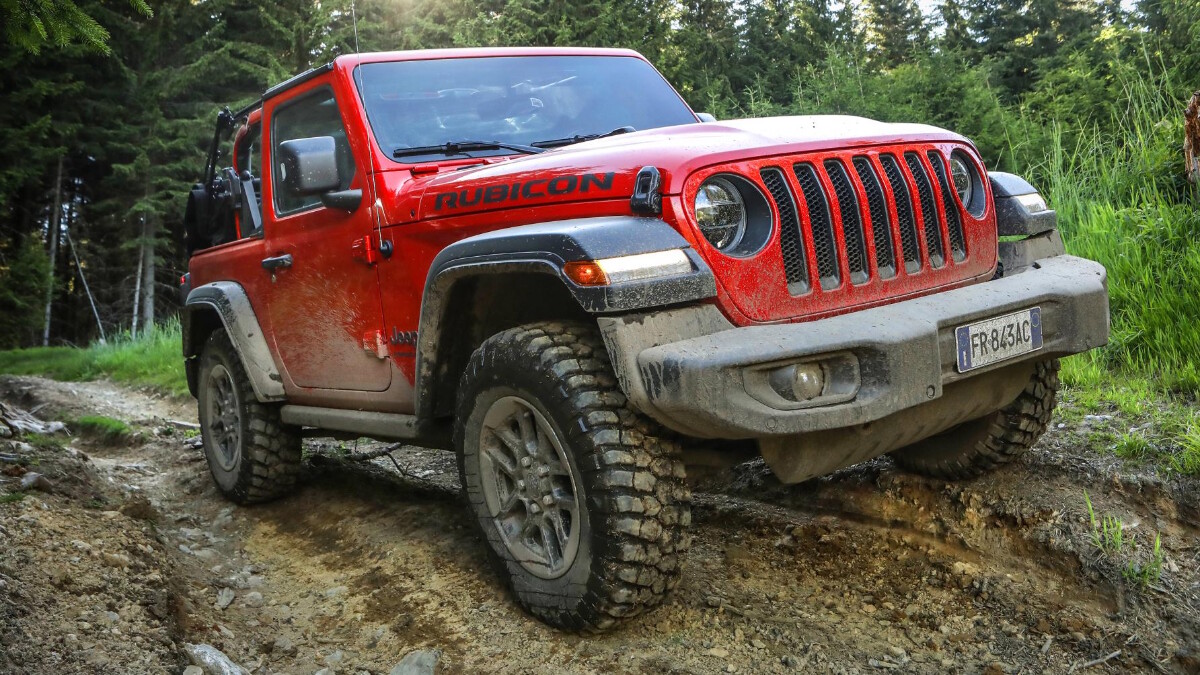 Off-road driving with this vehicle is an exercise in incredible ease and uncanny comfort, without ever feeling like you're anywhere near the Wrangler's limits. If you're looking for a challenge with your off-roading, look elsewhere, even if you leave your Jeep entirely as the factory intended. Because, if you make full use of the Wrangler's arsenal, it'll basically drive itself through whatever obstacle you face.
Unless you're a dedicated mud-plugger, it's unlikely you'll even reach the limits of the less gung-ho Sahara version, even though it does without the locking diffs and detachable front sway bar of the Rubicon. And, if nothing succeeds like excess, then the Rubicon is excessively successful off-road. The axles are stronger than on the Sahara, the transfer case has deeper ratios (for slower off-road crawling—important for the properly hairy stuff), and there's enough off-road kit as standard to traverse the moon.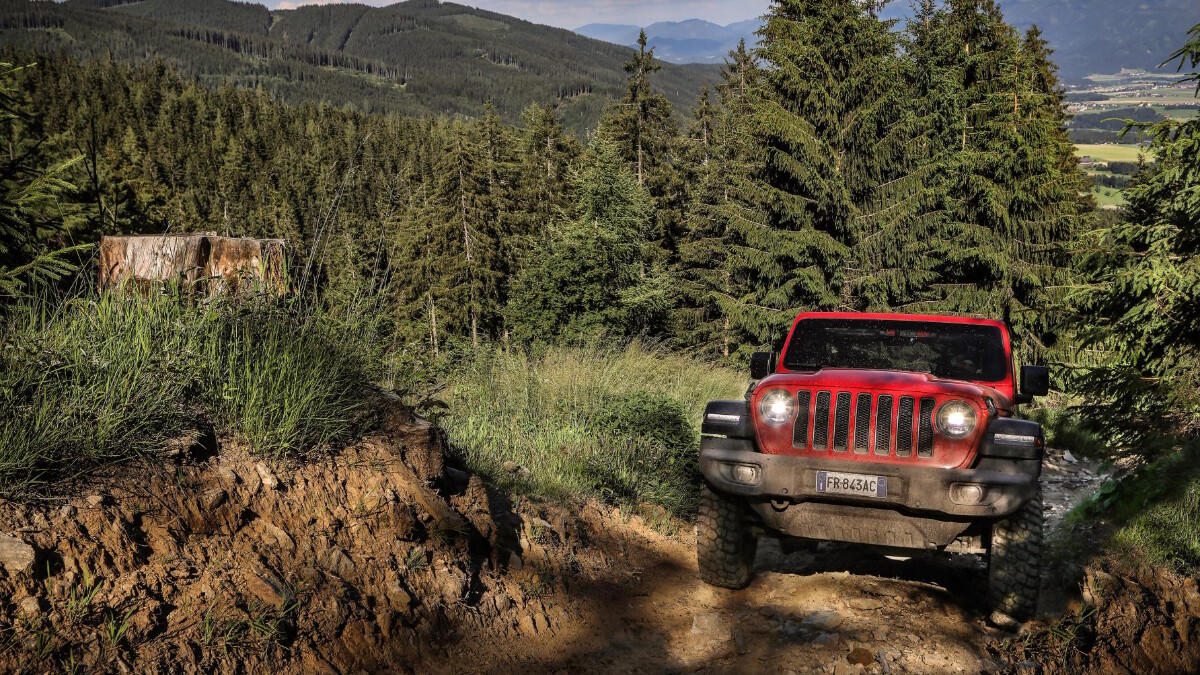 Eventually, by really trying, we found a way to bog a Rubicon-spec Wrangler on a muddy hillside. After doing as little as locking the diffs, selecting second gear and low range, and standing on the accelerator, we emerged, slinging chunks of national park every which way. So, even if you're an off-road numpty, the Rubicon will get you out of most jams without requiring much of your abilities beyond those of pressing buttons, pulling levers, and stomping on the gas pedal.
Back on the road, it's actually a supremely comfortable thing. In Rubicon spec, with its attendant off-road tires, there's a bit of road noise, but nothing like the aural slings and arrows that off-roaders have had to endure in the past.
In any spec, the Wrangler is a bit woolly in the corners, where its tall suspension and two-ton mass mean it'll lean over in a way that'll be unfamiliar to modern hot-hatch drivers. But it's just a case of adjusting; you can't run as fast in gumboots as you can in trainers, and it's a ridiculous spectacle to try.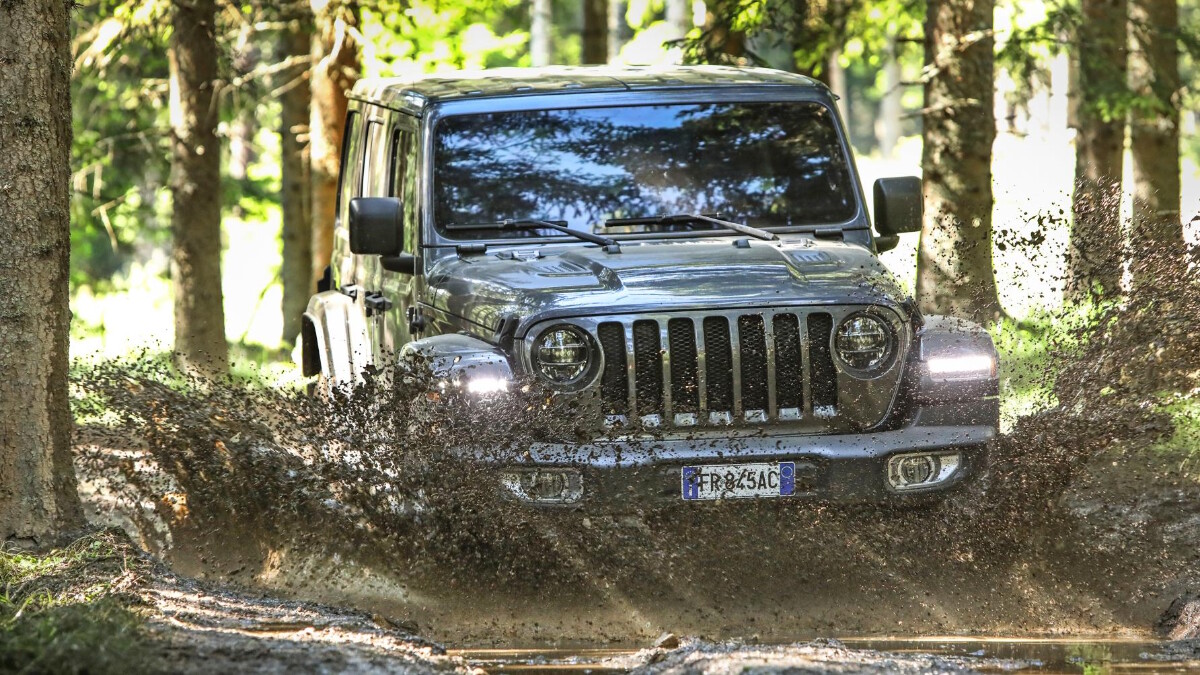 So, the best way to drive a Wrangler on the road is to dial everything back a bit, allow the tall-sidewall tires to soak up the vagaries of the bitumen and just mooch along. The off-road-ready steering gearbox (3.24 turns from lock to lock) and the power steering are perfect partners on a muddy fire break in a forest, less so if you try to channel your inner Senna on a twisty stretch of tarmac.
With our sensible trousers on, you'll go for the 2.2-liter turbodiesel, which has much the same power and torque as the 2.8-liter oil-burner from the previous Wrangler, at 197hp and 450Nm, but with less noise and kilometers per liter. The torque, especially when multiplied through the low-range 'box of the Rubicon version, means it's entirely possible to let the Wrangler idle up the side of a mountain.
Then, if the ruts are deep enough, it'll follow in their tracks and do a decent impersonation of an autonomous car. On the road, the 2.2-liter does the usual diesel thing of being more of an inertia-gathering device than an rip-snorting accelerator—0-100kph takes 10.3sec—but it'll happily sit at 130kph on a continental highway, where one is allowed to hit such breakneck speeds.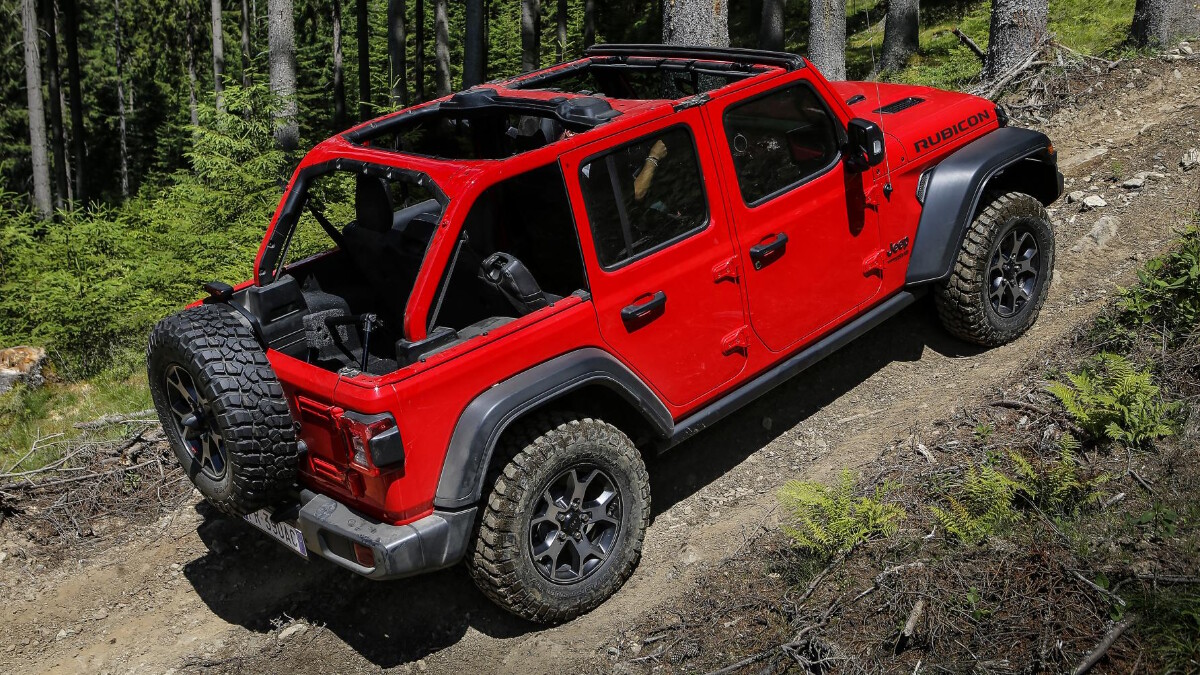 For £55,000 (P3.87 million) in the UK, you can bag a full-fat Rubicon trail-ready spec, powered by a sensible 2.0-liter four-cylinder gasoline engine. Jeep claims it'll crack 8.5km/L, if you're careful. You get an eight-speed automatic gearbox with low range as well as front, center, and rear locking differentials, and hill descent control.
In the USA, $75,000 (P3.85 million) gets you the ultimate Wrangler: the Rubicon 392. All the tech, all the toys, but instead of a paltry 272hp, this true off-road datum point is fitted with a 6.4-liter (392 cubic inch) 470hp V8, replete with 637Nm of torque and good for 0-60mph (97kph) in 4.5sec. Over anything.
It's a muscle car on balloon tires, a barely sanitized monster truck. Blipping the V8 rocks the car on its shocks, and unburnt fuel drips from the quad exhausts like a leaky bar tap. It'll return acceptable fuel economy if you're sensible and the chassis is far too wayward to justify ever having this much power, but to try a 392 is to love it, and spoil yourself for life. After this, no other Jeep will do.
On the inside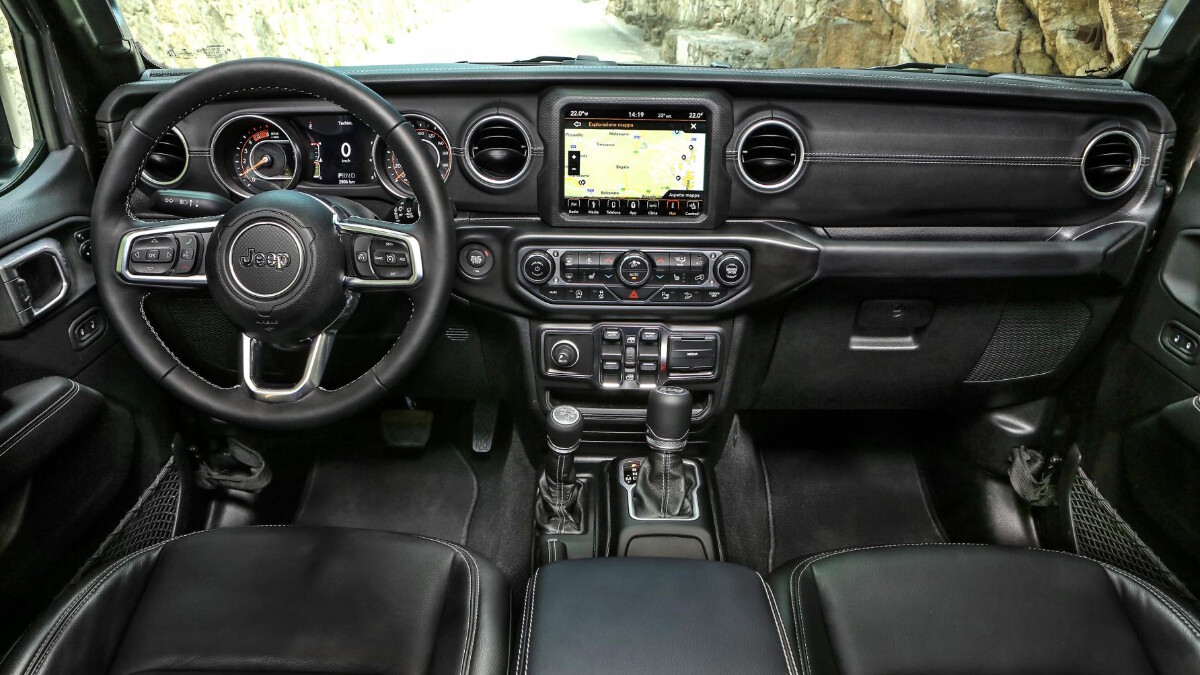 The interior's been party to a more drastic revision than the 'same as the old boss' exterior. The old Wrangler's sea of gray plastics has given way to a new setup that's somehow more modern and more retro-utilitarian at the same time. But the levers you tug to operate low range or even the gear selector still feel chunky and military-esque. It's a clever makeover.
The dashboard feels cleaner, more upright, and uncluttered than the old one—even though it's sporting about as many tech toys as last year's Consumer Electronics Show—and Jeep has taken a leaf out of the Fiat 500's playbook by offering it in a vibrant cherry red. Yes, you can spec a contrast-stitched leather dash if you want. You can also order a salad at McDonald's.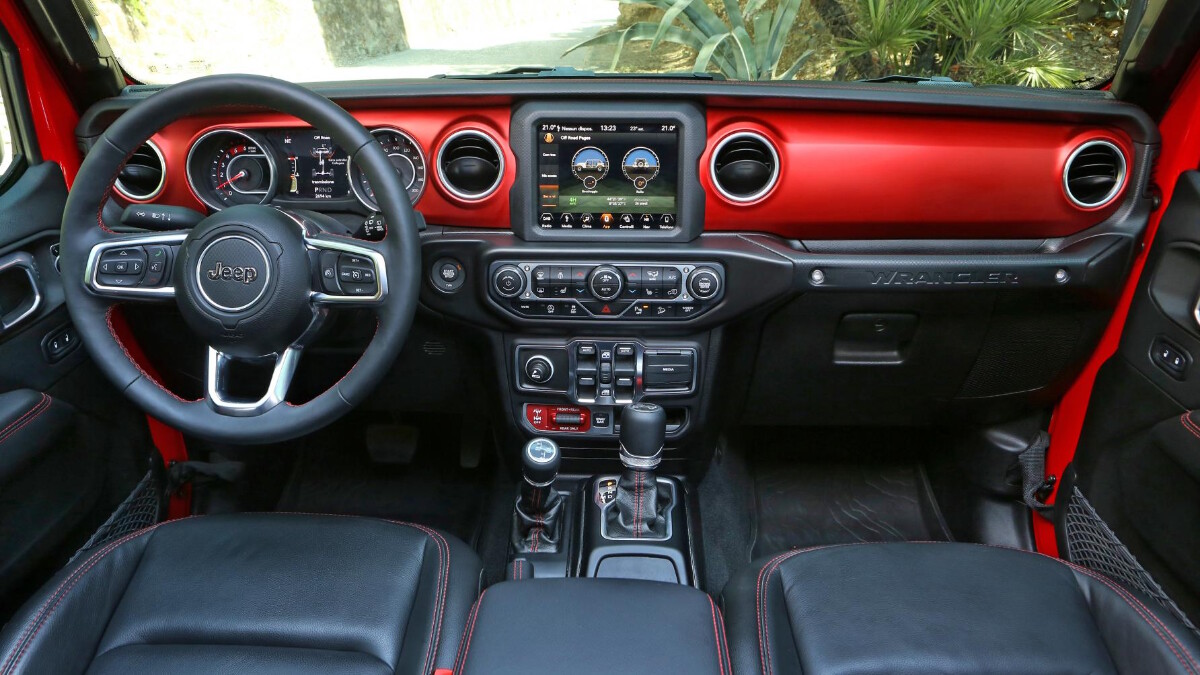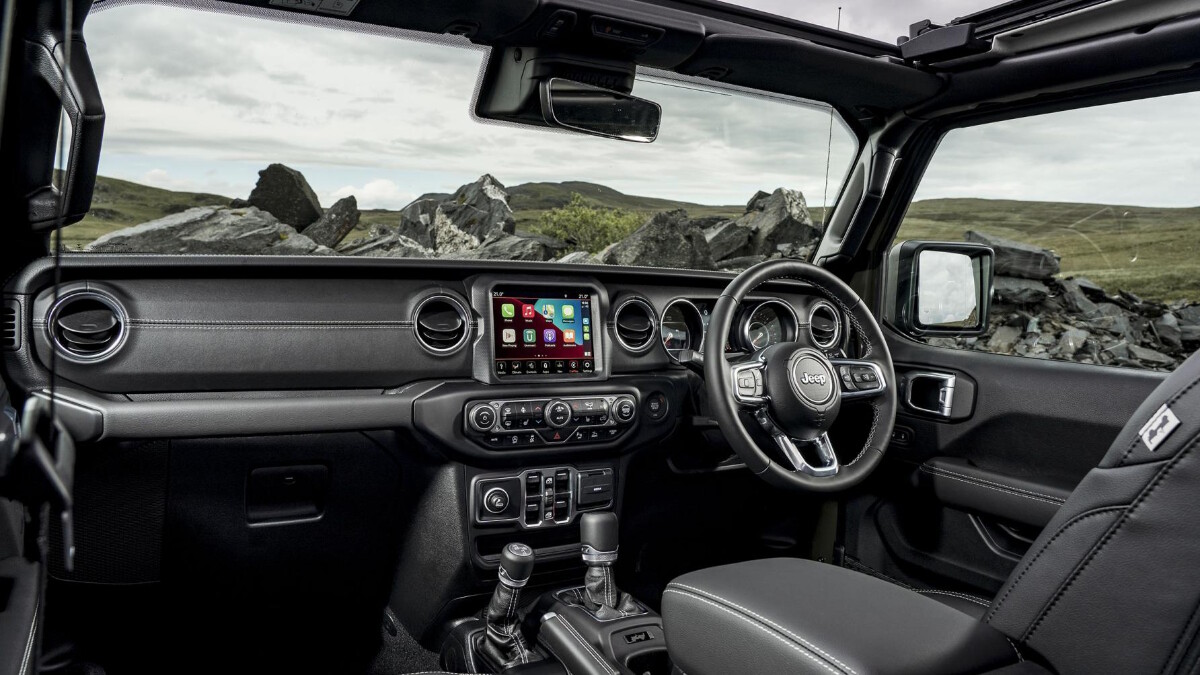 If you like, there's a 550-watt, eight-speaker stereo with a yoof-friendly subwoofer (for a total of nine speakers, math fans), and yet Jeep touts the Alpine head unit's ability to amplify 12 channels. Yup. Us, neither. What does make more sense is the active noise cancellation on offer, like those Bose headphones your coworker uses when he's done listening to you talk about your love life.
There's Land Rover-style tech here, too. In the touchscreen, there's various off-roading menus and graphics showing what steering angle you've got on or how steep a slope you're traversing.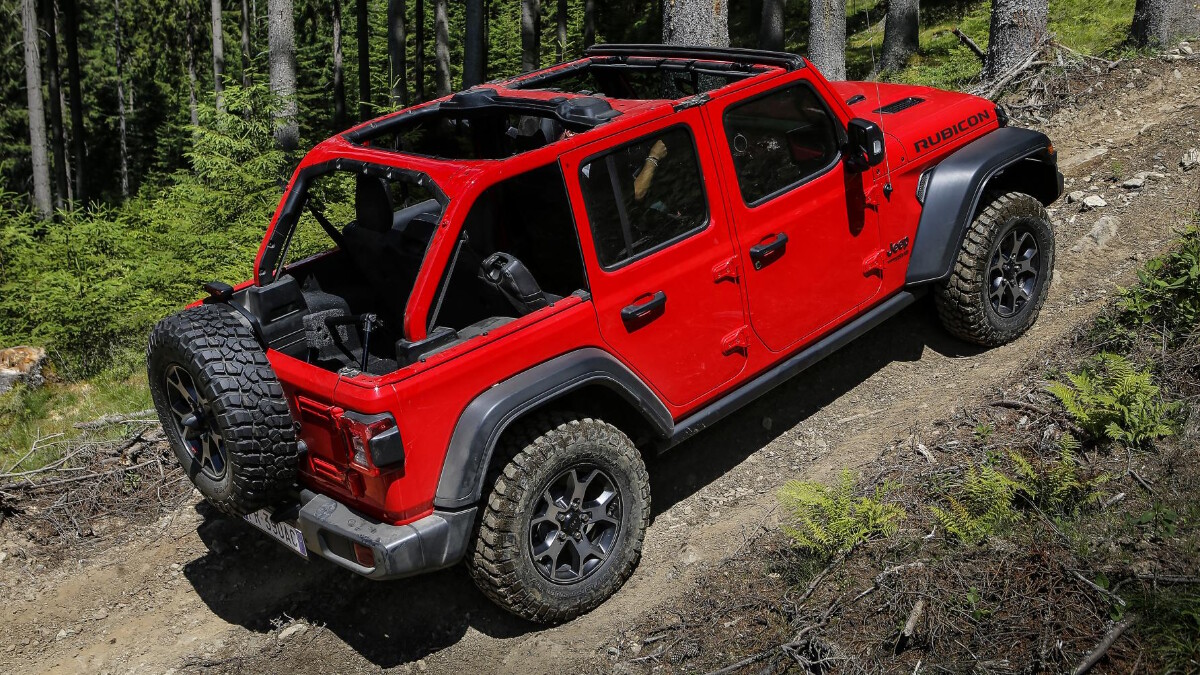 And of course, if you want the interior to become the outside world, the soft-top has a detachable roof and even removable doors. Though if you do so, you no longer have door mirrors, Jeep reasoning you won't be looking behind you if you're doing the beach buggy routine. Jeep wouldn't let us unbolt the doors when we borrowed a Wrangler, which probably says more about their assumptions of the Top Gear spanner ability than the build quality of the car (which feels jolly solid).
Final thoughts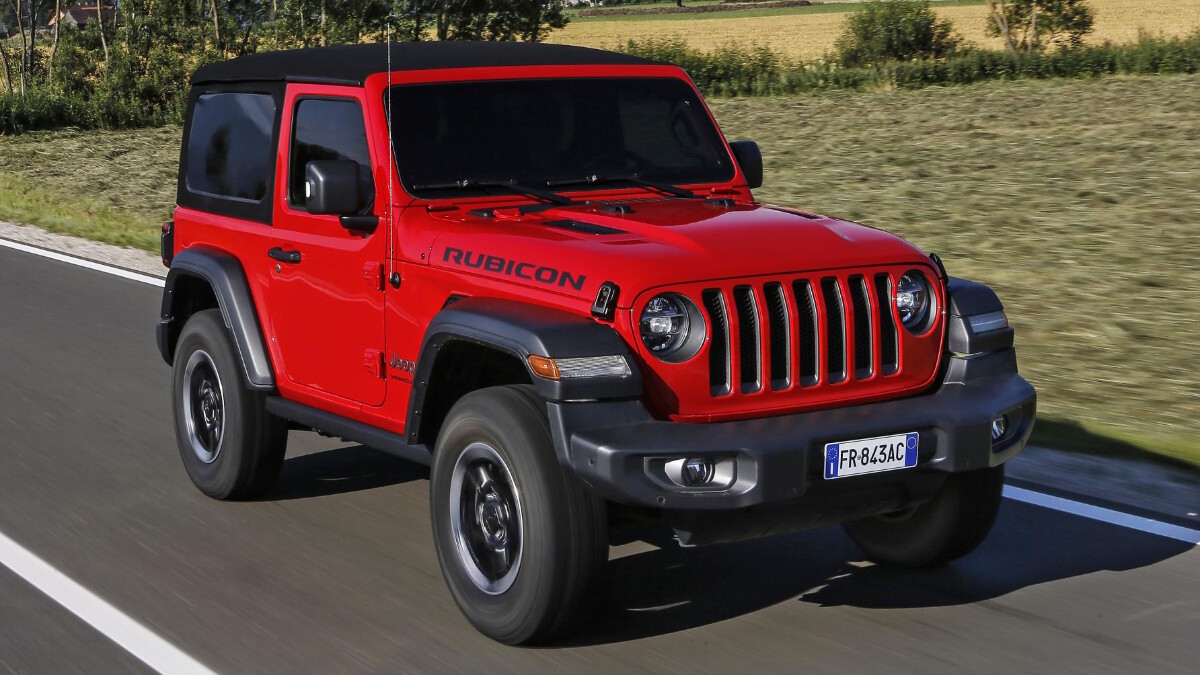 The Wrangler is the best thing Jeep makes because it's the most authentic thing it makes. This is Jeep's bedrock, where it made its name and what it does best. The Wrangler doesn't feel compromised by fitting into a certain segment, or diluted by Jeep trying to broaden its scope. It is what it's supposed to be, and makes no apologies for that fact. So, while it may be compromised out on the road or around town—albeit less so than ever—it's unflappable at the task for which it has been designed.
The success of the Wrangler is certainly down to what it does—if it can't clamber over various things that'd stop a Sherpa in their tracks, it's an abject failure. But there's also the less tangible, but no less important thing: how it makes you feel in the process. There's an inherent desirability in the Wrangler that transcends its blocky styling and overtly utilitarian mandate—that sense that at the drop of a Stetson, you could disappear off for parts and adventures unknown.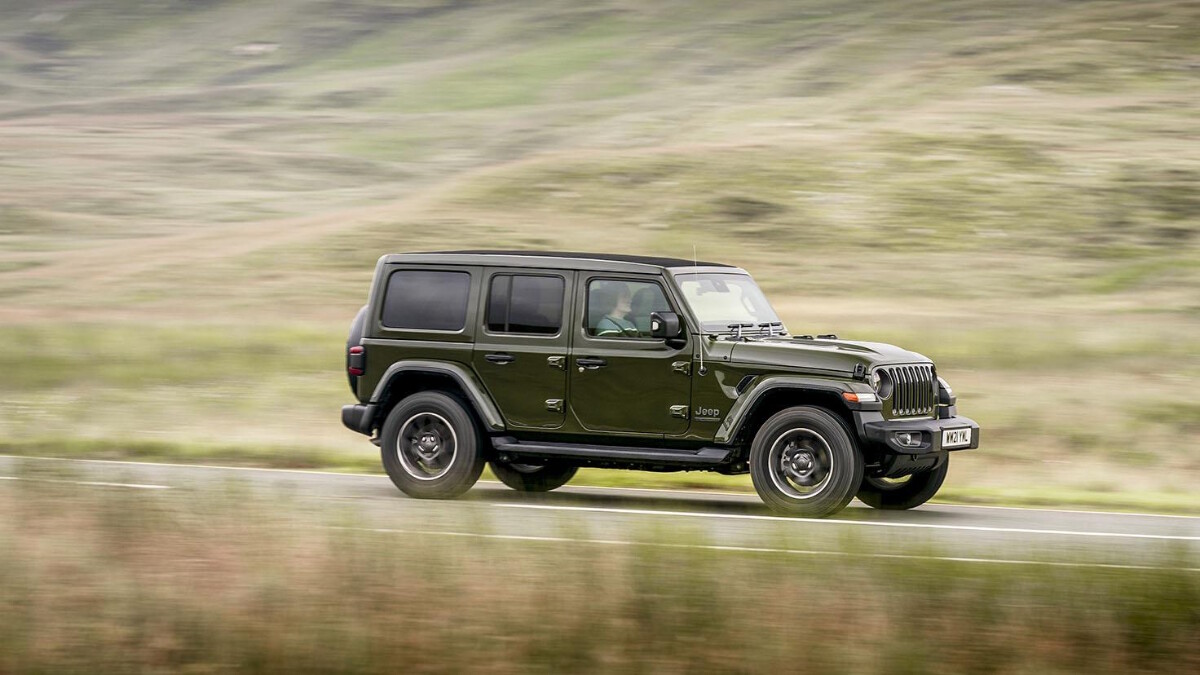 It's chuffing big these days, especially in its four-door guise, which leads us to something of an awkward conclusion: If you want something that reflects the original Jeep ethos of simplicity, compact dimensions, and the promise of going places you probably shouldn't, you don't have to fork out Jeep Wrangler money. You can get all of that from the adorable new Suzuki Jimny.
On the other hand, the Wrangler is an entirely unique purchase: It's a convertible, it's an off-road warrior, it's a four-seater that'll likely work well enough when it's time to take children to school. And you can't take the roof off a Jimny without employing a circular saw, and most likely voiding your warranty. Yes, driving a Wrangler is like wearing gumboots every day of the year because it gets rainy in December, but it has enough character to overcome the fact that it's overkill 90% of the time.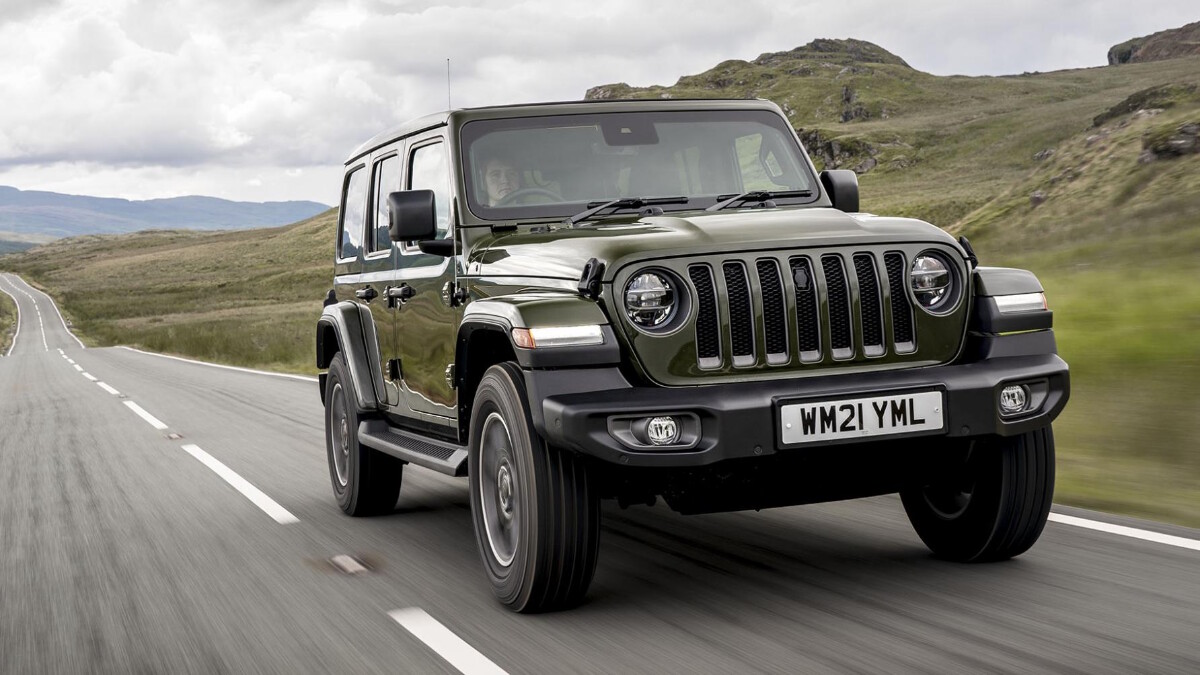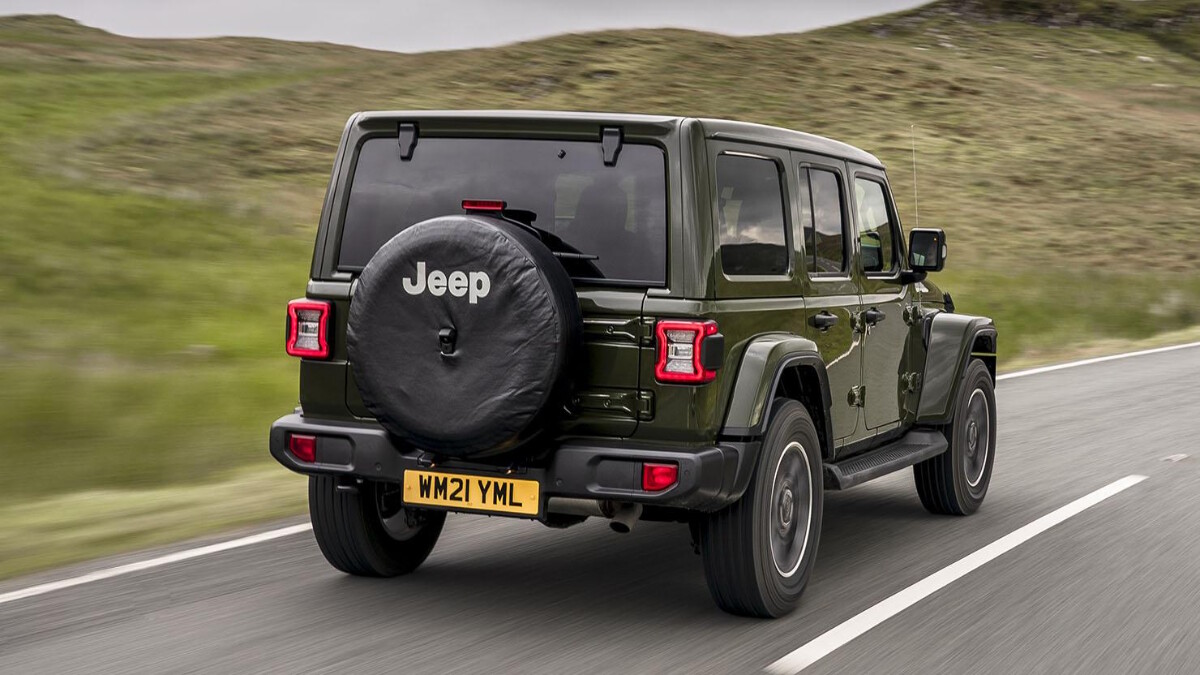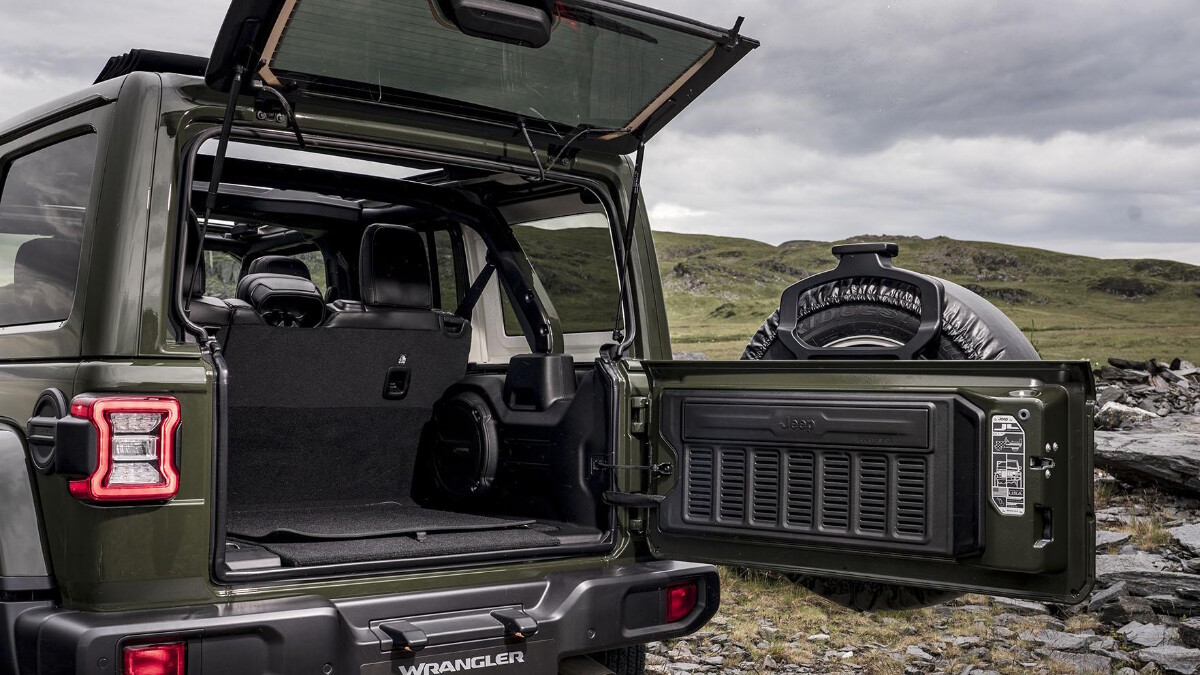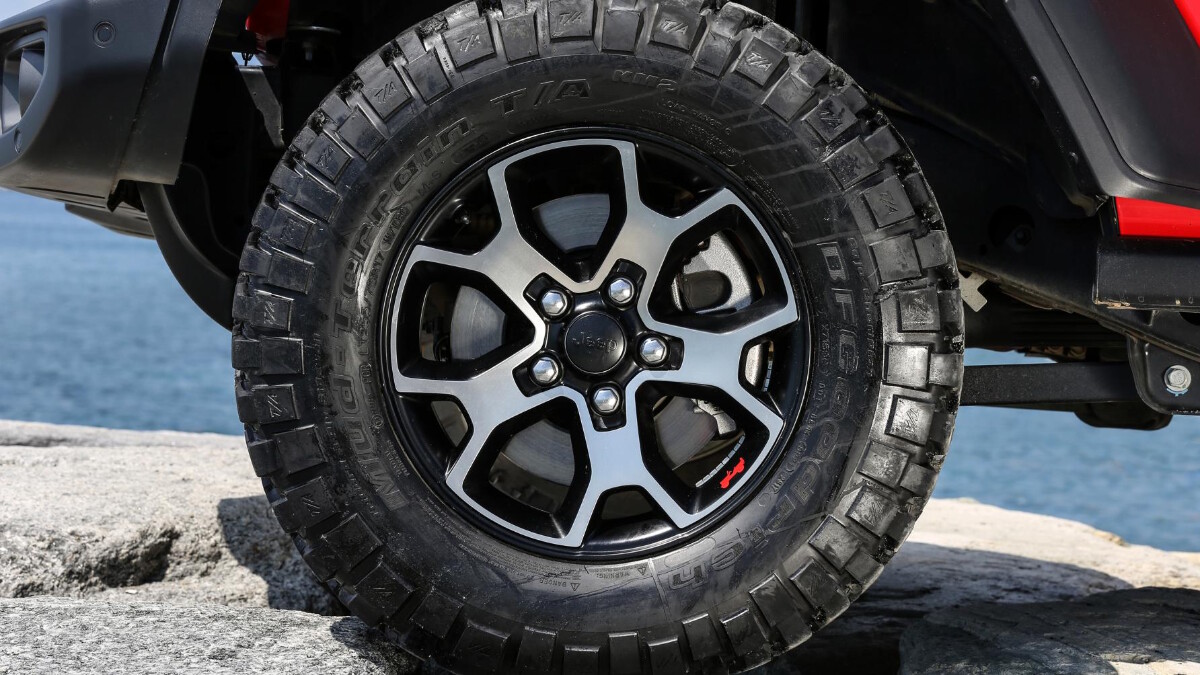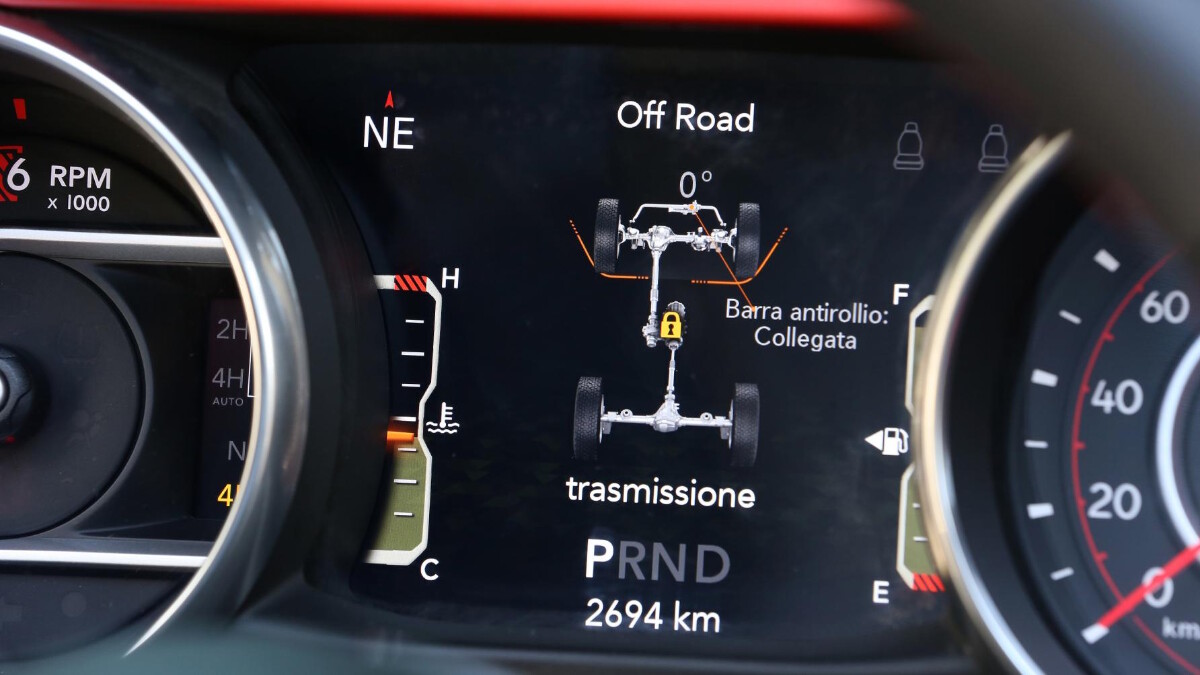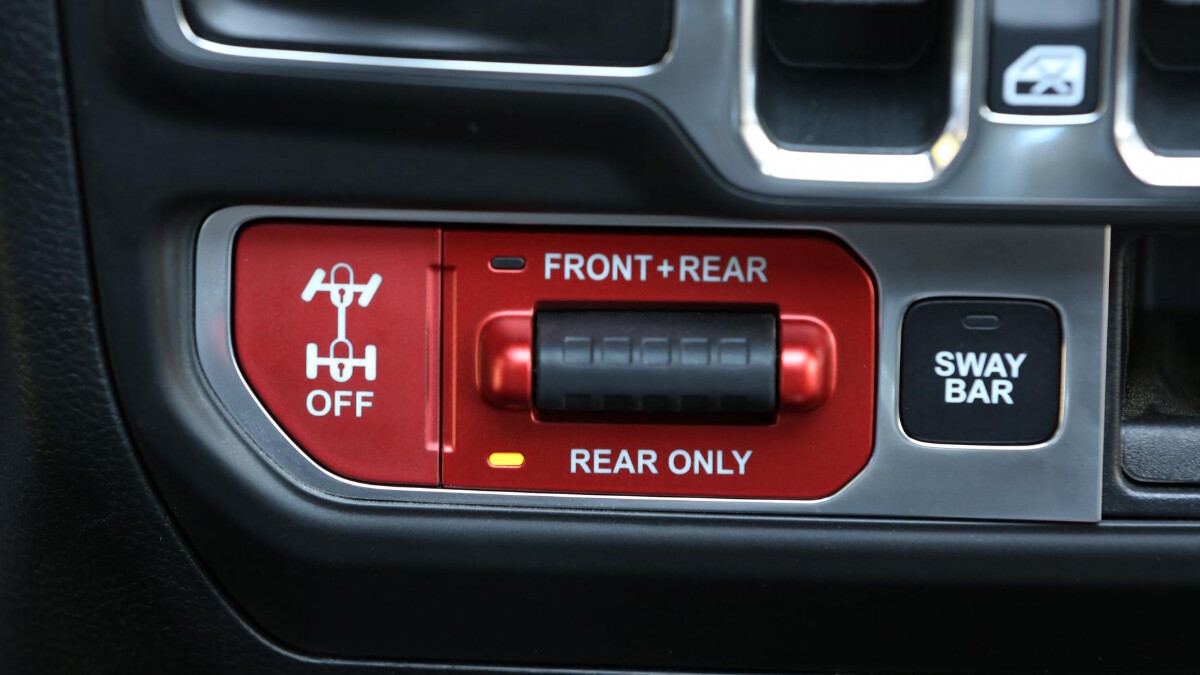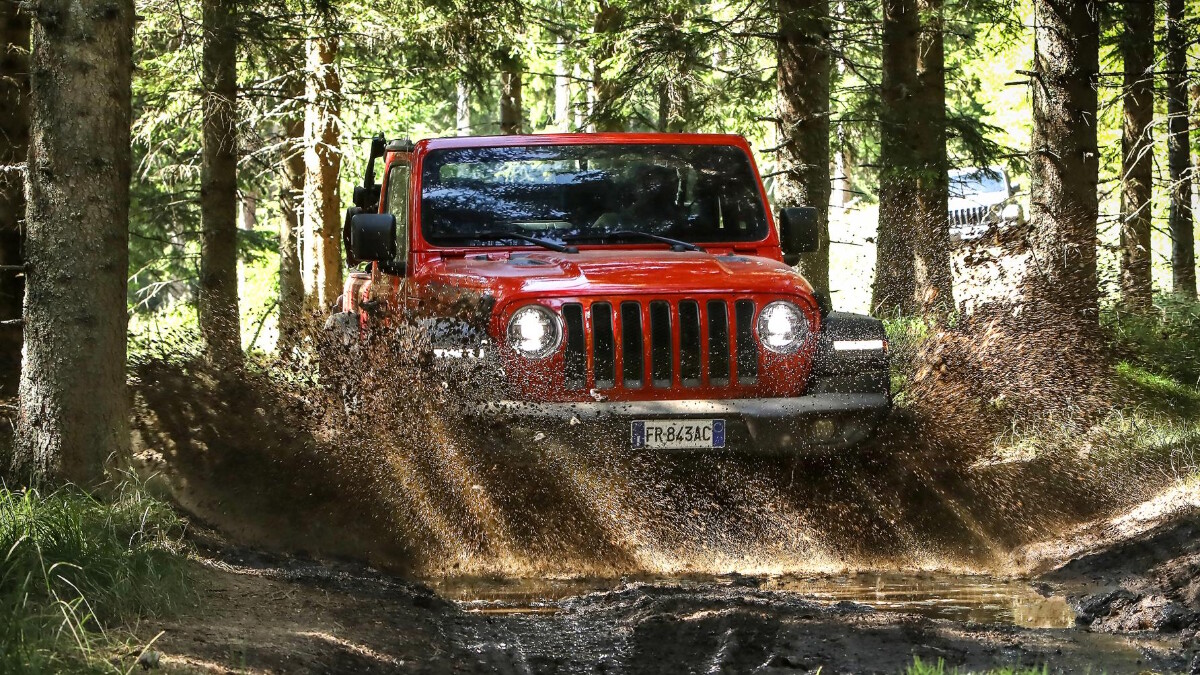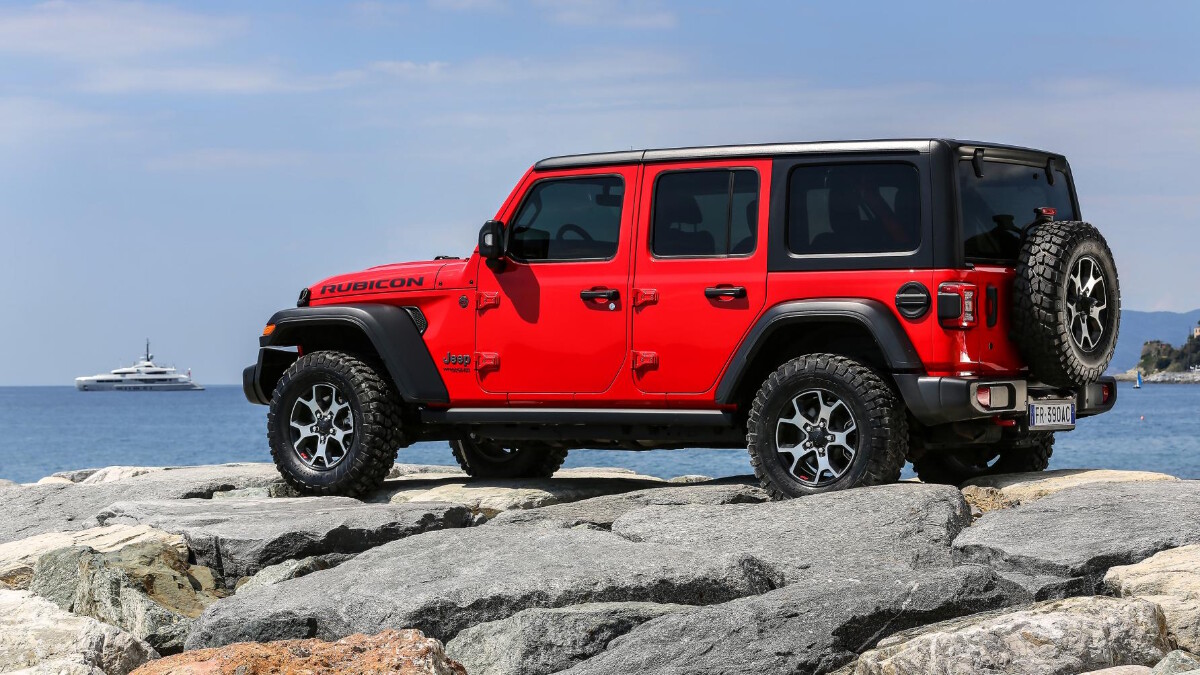 NOTE: This article first appeared on TopGear.com. Minor edits have been made.
Top Gear Philippines is now on Quento! Click here to download the app and enjoy more articles and videos from Top Gear Philippines and your favorite websites.