It's beginning to feel like the world has forgotten how to make anything but SUVs these days, but Maserati—even by its own admission—is actually fairly late to the game with this one; the Grecale is a midsized, luxury SUV that sits below the larger Levante. Think Porsche Macan, Alfa Romeo Stelvio—that sort of thing. A 'global' car that's designed to work in lots of different markets without significant re-engineering-slash-tweaking, based around the 'everyday exceptional' tagline.
The basics are that it's a five-seat SUV (based on a stretched common 'Georgio' platform) with class-leading space, slightly confusing styling and lots of interesting colors. The intention here is what Maserati refers to as 'visual longevity'—the idea that if you produce something that follows current trends too closely, you end up falling out of fashion equally quickly—but what you get is a car that might well fail to grab enough attention in the first place.
The idea works on the shapes and volumes of a supercar like the MC20, where the idea of a slightly conservative ultra-performance model definitely has a place, possibly not so much on a commonly-sized SUV. Yes, it's got a whopping Maserati grille, cool trident badges and triple portholes on the front wings, but strip those visual cues away and it's not the most striking of things. Maybe if it had arrived a few years earlier, but the game has many players now.
It's got a fire-breathing engine, though, right?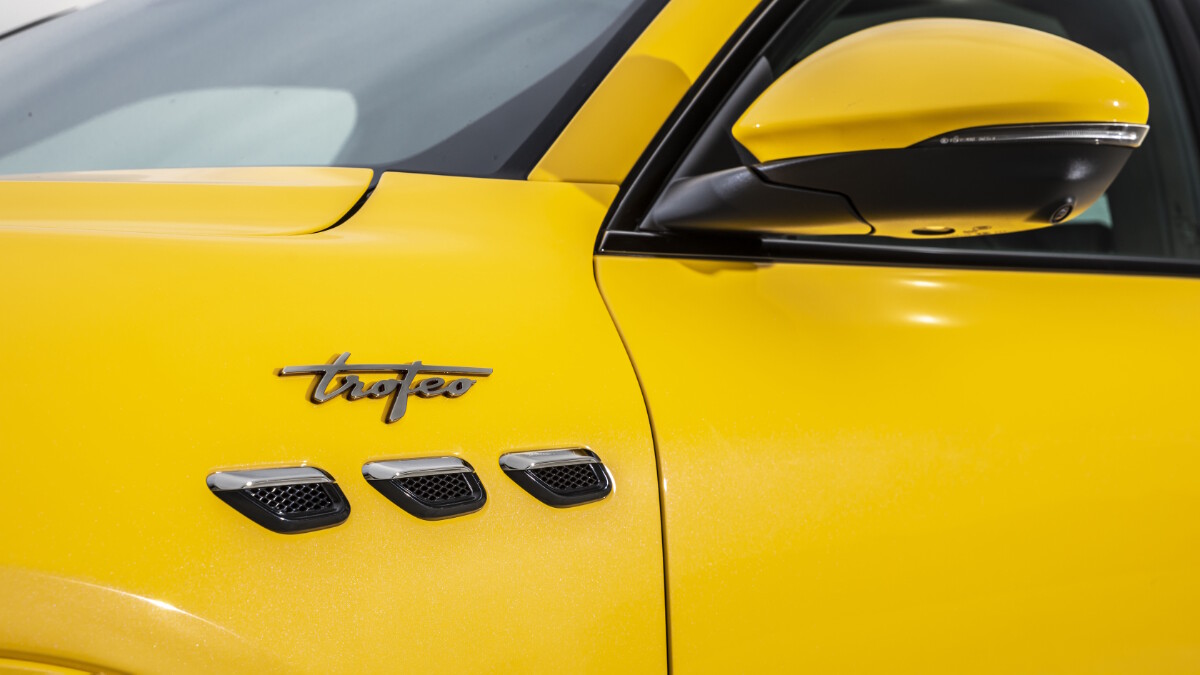 One version has, yes. But it's a range, and that range contains… other models. The Grecale comes in three distinct flavors: GT, Modena and Trofeo. The two lower-order cars—GT and Modena—get a turbocharged 2.0-liter, four-cylinder with a belt-driven 48-volt mild-hybrid system called e-Booster.
Basically, where most hybrid systems use their excess or recovered energy to reduce consumption, the e-Booster can also be used to essentially backfill the engine's torque curve before the turbocharger has a chance to get going. More responsiveness under load, and then reverting to more traditional mild-hybrid eco-consciousness when just cruising. The GT weighs in at 300hp and the Modena at 330, with the GT getting an open rear diff (a mechanical locking diff is optional) and the Modena a standard mechanical rear diff and slightly wider rear track shared with the Trofeo.
Active/air suspension can be optioned on all models—though the Modena gets standard active shocks. All three cars get an eight-speed auto 'box and four-wheel drive.
The Trofeo is the one that may well grab your attention a bit more, mind. That's the one that carries a de-tuned version of the MC20 supercar's 'Nettuno' 3.0-liter twin-turbo V6 chucking out some 530hp and a wet sump rather than the sports car's dry system. It's still got the fancy pre-chamber ignition (called MTC or Maserati Twin Combustion), and still sounds fairly raucous. In fact, the Trofeo almost feels like a completely different car, with active suspension and a 0-100kph time of just 3.8secs.
The GT and Modena aren't slow at 5.6 and 5.3 to 100kph respectively, but the Trofeo has a good chunk more character. Full-throttle upchanges have a weirdly addictive ignition-cut exhaust chuff that's hard to ignore. It's got a bit more to it.
Unfortunately, this was an early 'taster' of the Grecale, and the time we spent with the car was hampered by lots of expressway, lots of Milanese traffic and a lack of decent roads on which to test—and it didn't show the car off at all. More about that in the Driving section.
Will there be other versions? Electric, perhaps?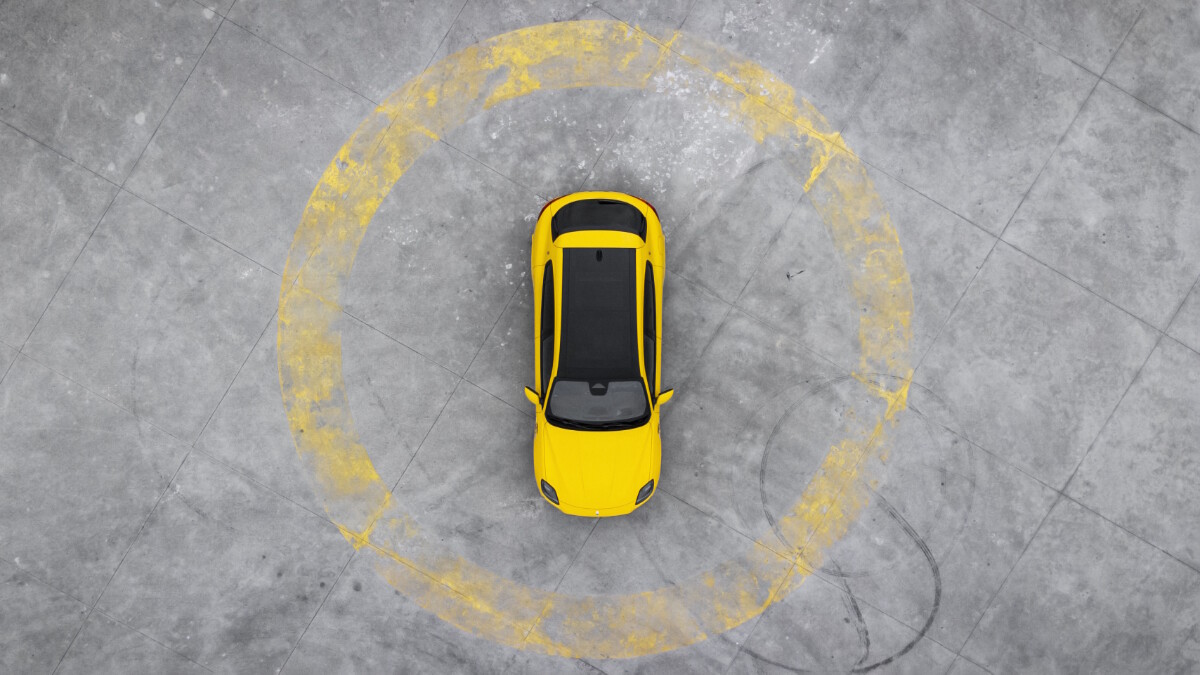 As with every other manufacturer looking to have a life after 2035, there'll be a Grecale Folgore along soon enough—'Folgore' indicating full battery electric vehicle—as well as a GranTurismo and MC20 Folgore. That gets a slick grille, cool wheels and an exhaustless rear diffuser, plus 400v architecture and a big battery. Should be interesting—and it'll arrive at roughly the same time as the GranTurismo Folgore.
On the road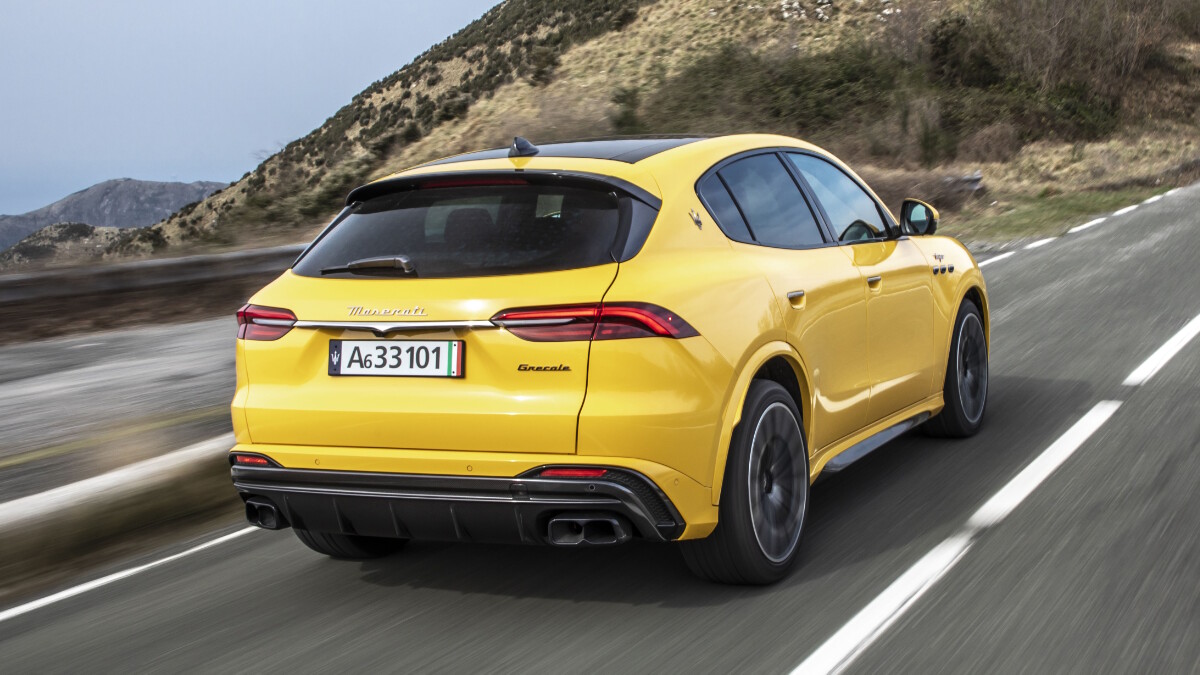 So the good stuff first; all Grecales seem to have decent steering, accurate and well-weighted (even as it changes through the various modes), and powerful enough brakes. We only tried the base GT and the top-end Trofeo, and they couldn't be more different. But neither car felt like it had anything specific to offer that really grabbed any attention, at least on the limited test routes and time we had with the car. Milan is not the best place to test thanks to generous congestion, and the outskirts didn't offer much variety to really bear down into what makes the Grecale tick. This is first impressions stuff, and pretty bare at that.
With that in mind, the Trofeo is quick but feels a little heavy (it weighs 2,027kg), the GT much lighter (it's 157kg less, and most of that seems to be from the front of the car), but neither felt like the damping was particularly resolved. Now this might be the fact that these were early cars, but something about the way the car moved down a expressway didn't sit quite right—almost as if they were lolloping along with whatever was underneath them. Both cars also suffered from what can only described as NVH issues (noise, vibration and harshness), with certain roads offering up a variety of fizzes and vibrations through the floors.
That's not...great.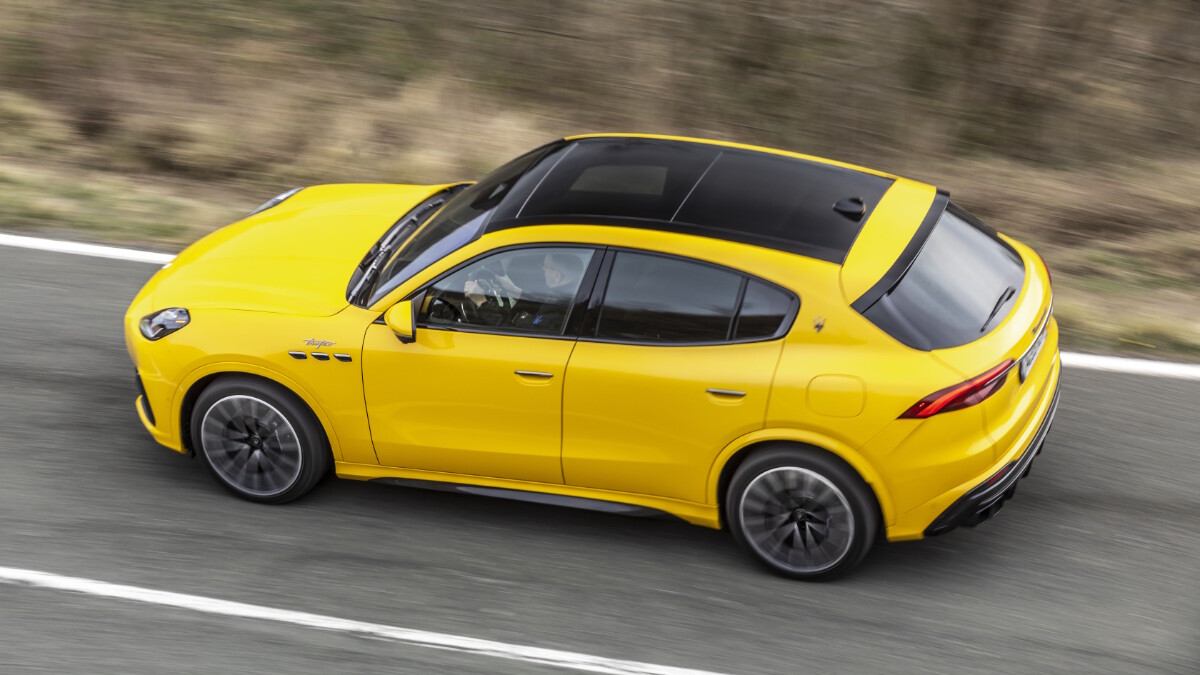 To be fair, both cars feel better resolved when you go a bit faster and play with the various drive modes that effect change on the usual parameters, but these are SUVs and they're always going into battle with their own physics. The GT has decent pick-up and a chunky mid-range, and the Trofeo can fling itself along at a more than respectable clip, but neither really encourage. At the higher end of the price spectrum, we'd want a bit more. The issue is that if you've driven a Porsche Macan, you'll see the holes pretty quickly. And the four-cylinder cars, despite some aural tweaking with exhaust tone and timbre, just sound a bit rough—and that's not very Maserati.
On the inside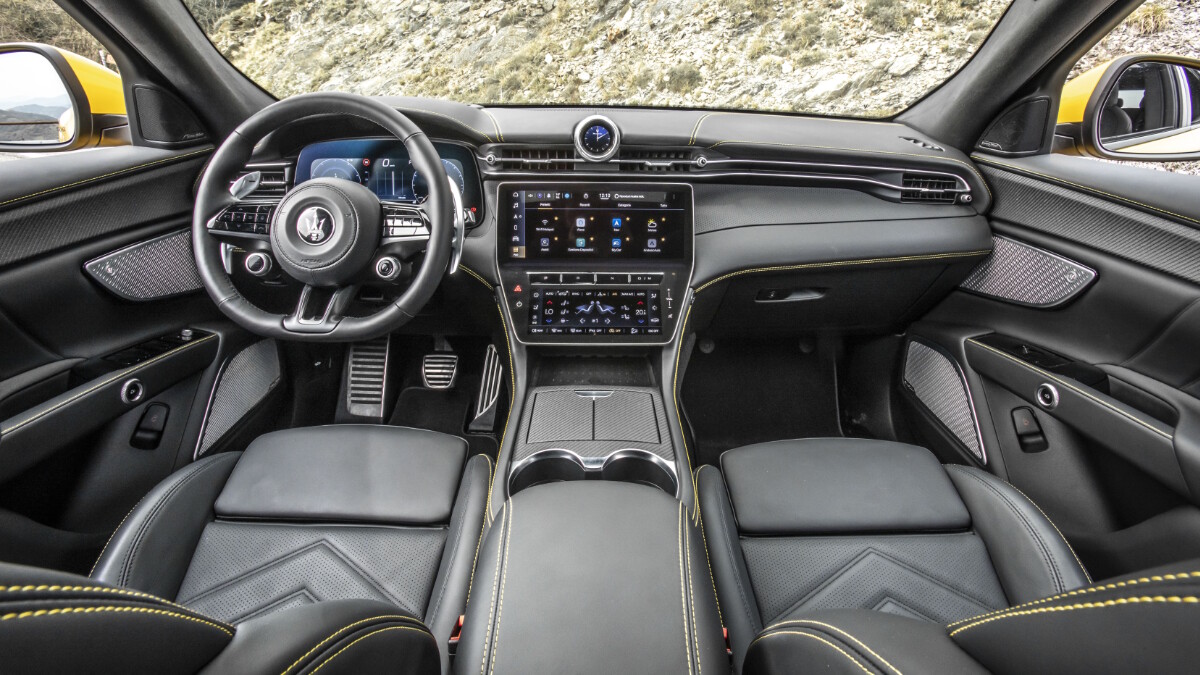 The good news is that the Grecale has a lot going for it on the inside. It's properly spacious, with a big boot—although slightly smaller in the mild-hybrid cars that have the battery in the rear. No problem sitting a six-footer behind a similarly-sized driver.
The big news is the infotainment; a 12.3-inch screen and 8.8-inch panel for extra controls, with no buttons. It's a little busy, but it all works very nicely and looks ultra-HD slick, with decent graphics. The lower portion that deals with ancillaries does look a bit congested, but you soon figure out which bit does what and where it sits—it's a huge improvement over previous Maserati efforts and adds a modern look to the whole dash. And there's the usual advanced driver assistance systems and Apple CarPlay and Android Auto, so the tech is well catered for.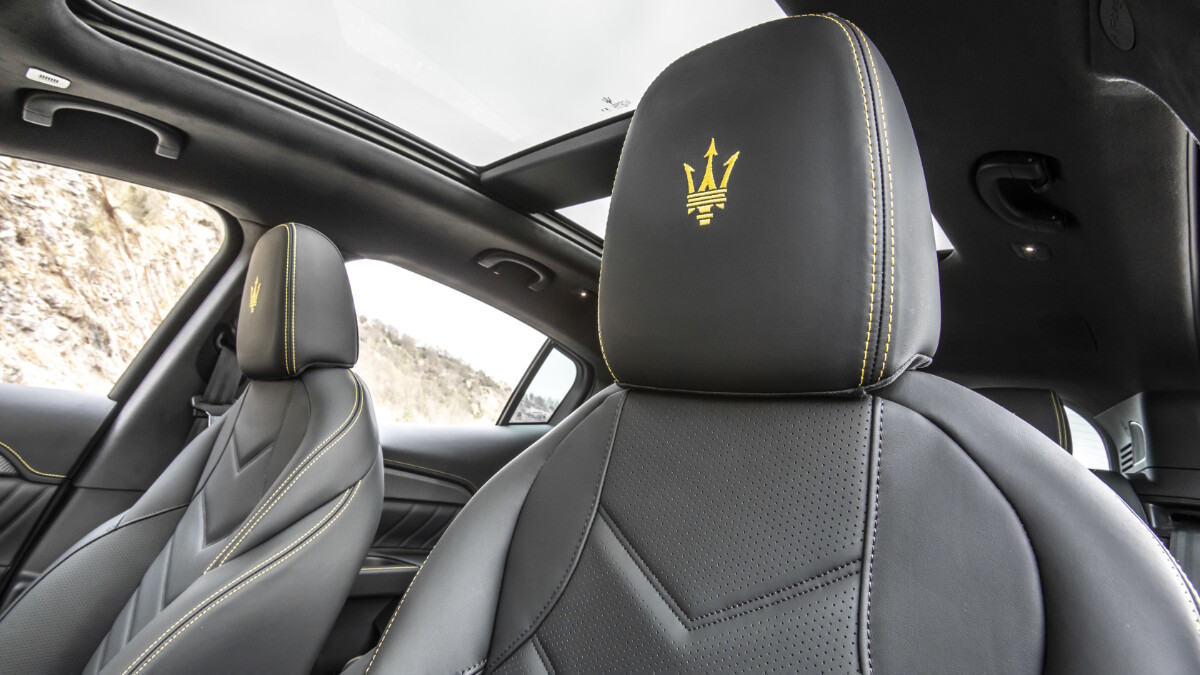 In terms of style, there's quilting and texture galore, giving the Grecale a lovely layered feel throughout the cabin, with nice use of things like matte wood and soft leather. Although if you poke around a bit, certain aspects do feel like pleasant veneers—there's not a huge amount of heft behind them. Not a problem if you aren't a hyper-critical journalist, but it's there. The seats look great too, and although a tiny bit narrow in the base, seem to be comfortable over a few hours.
It's a happy antithesis of the more clinical Macan, and you can see how the interior might well convince Maserati fans away from other brands on the strength of the interior alone.
Final thoughts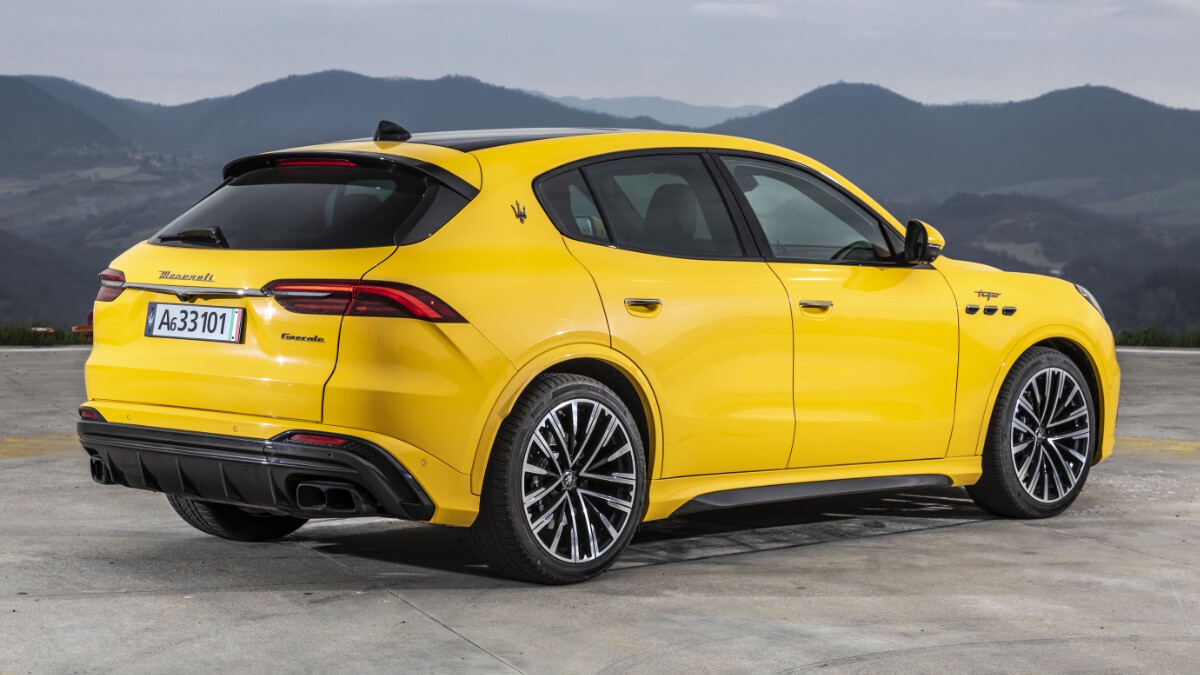 The Grecale is a bit of a mish-mash, to be honest. On first—and brief—appraisal, the Trofeo (which we'd individually score a 7/10) has much more Maserati character, but the four-cylinder cars are likely to be the big global sellers, and they lack the quirk and nuance that is such a big part of whatever it is that marks out a Maserati. The early versions we drove also felt like they had a few tweaks still to come, especially in the suspension department.
But the fact remains that a Maserati has always been something quietly different, and the Grecale hits most of the technical ambition without particularly grabbing the emotional. The Trofeo is much more alive—no great surprise—but you'd have to be committed to difference to want one over something like the Alfa Romeo Stelvio QV or the rather inevitable—in this segment—Porsche Macan. It's probably the right car for Maserati as a business, but it's the least desirable one for fans of the brand.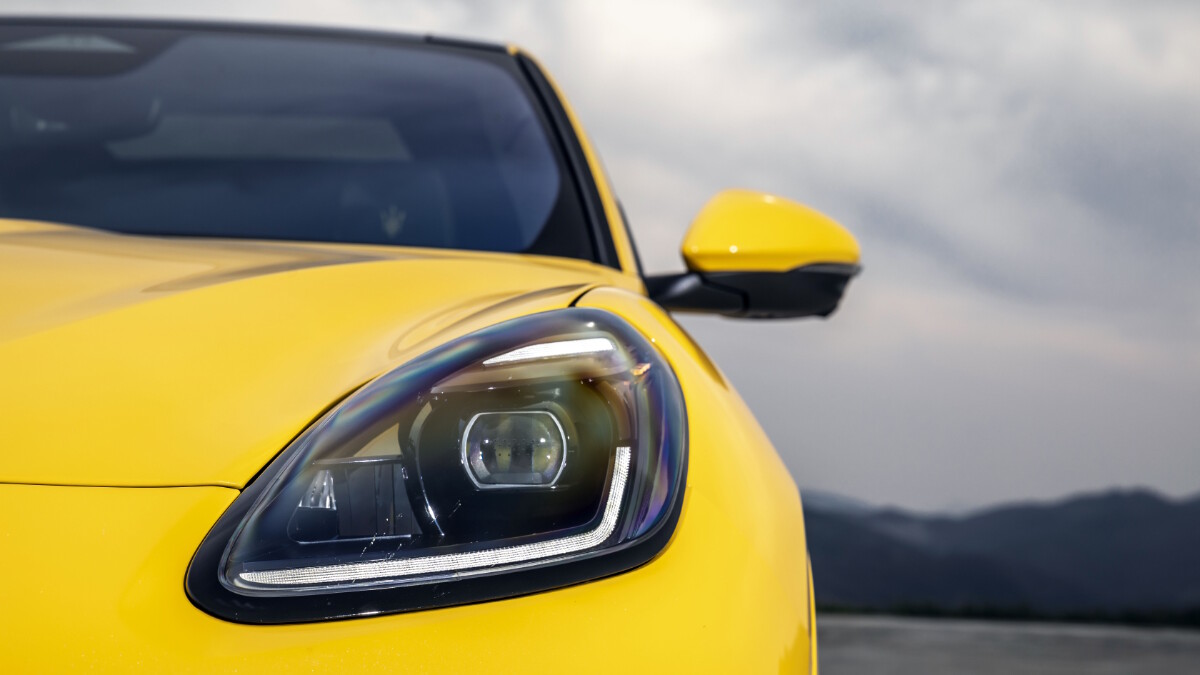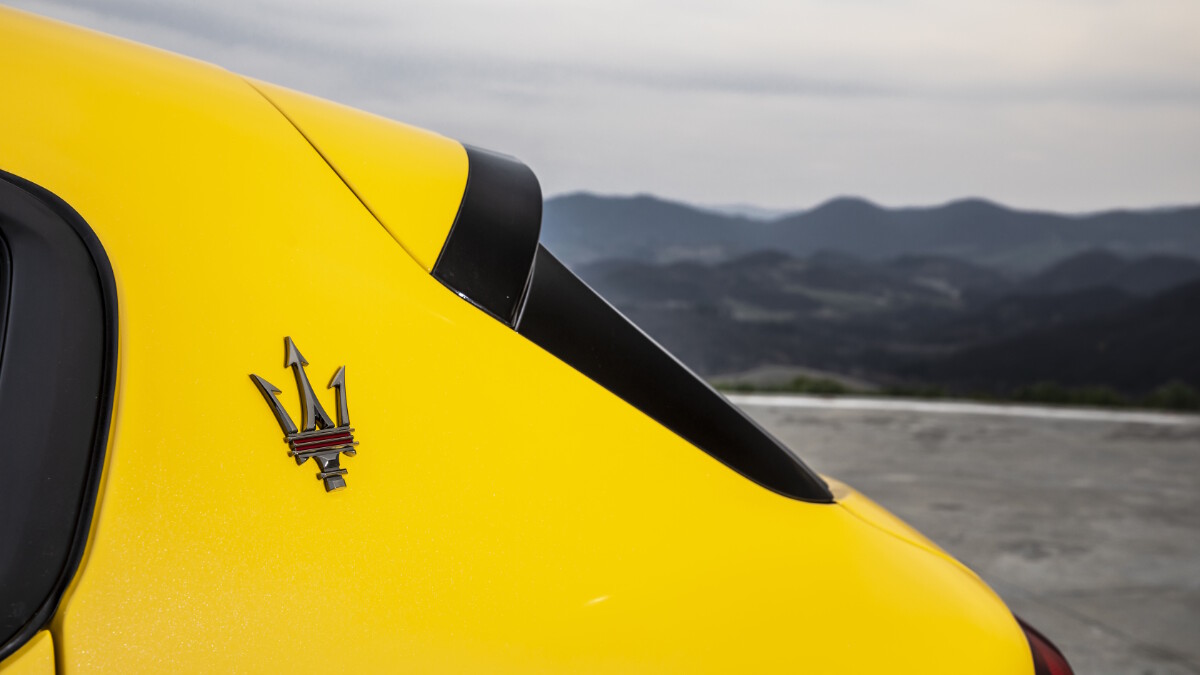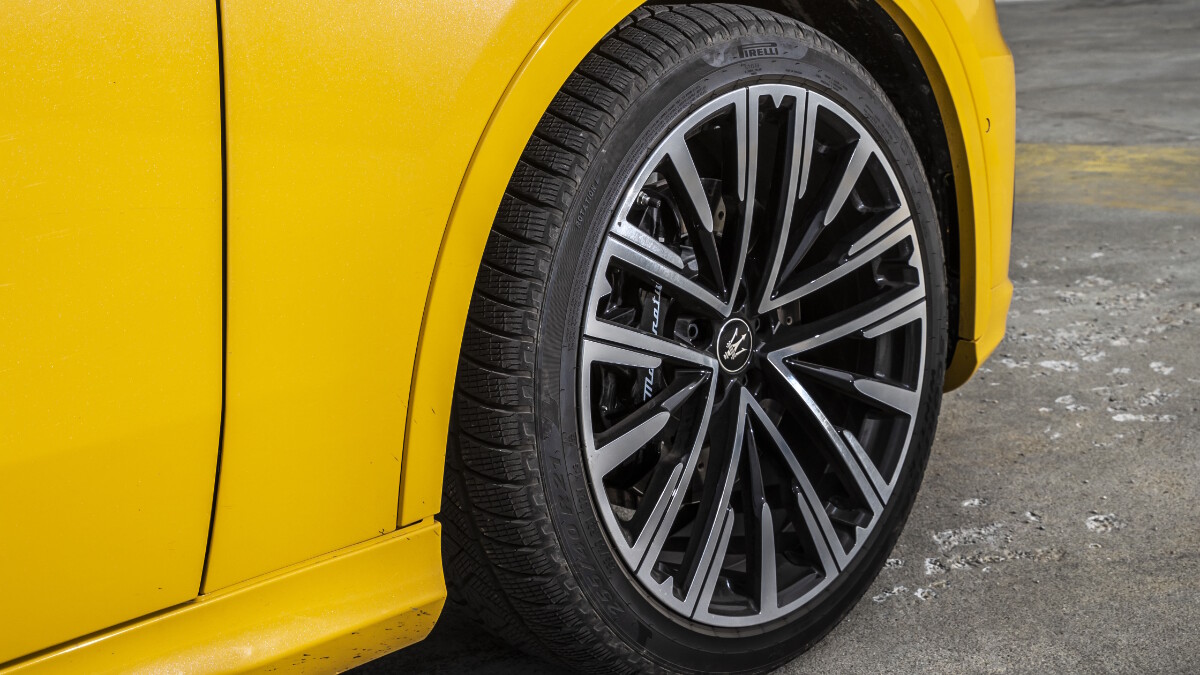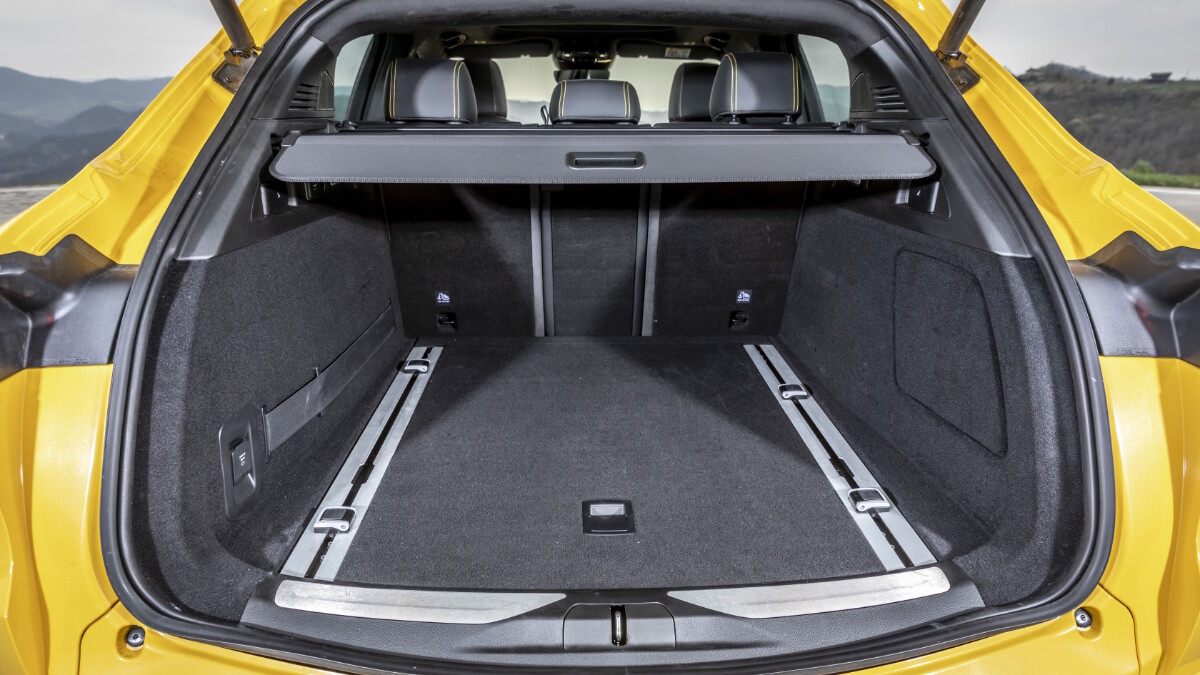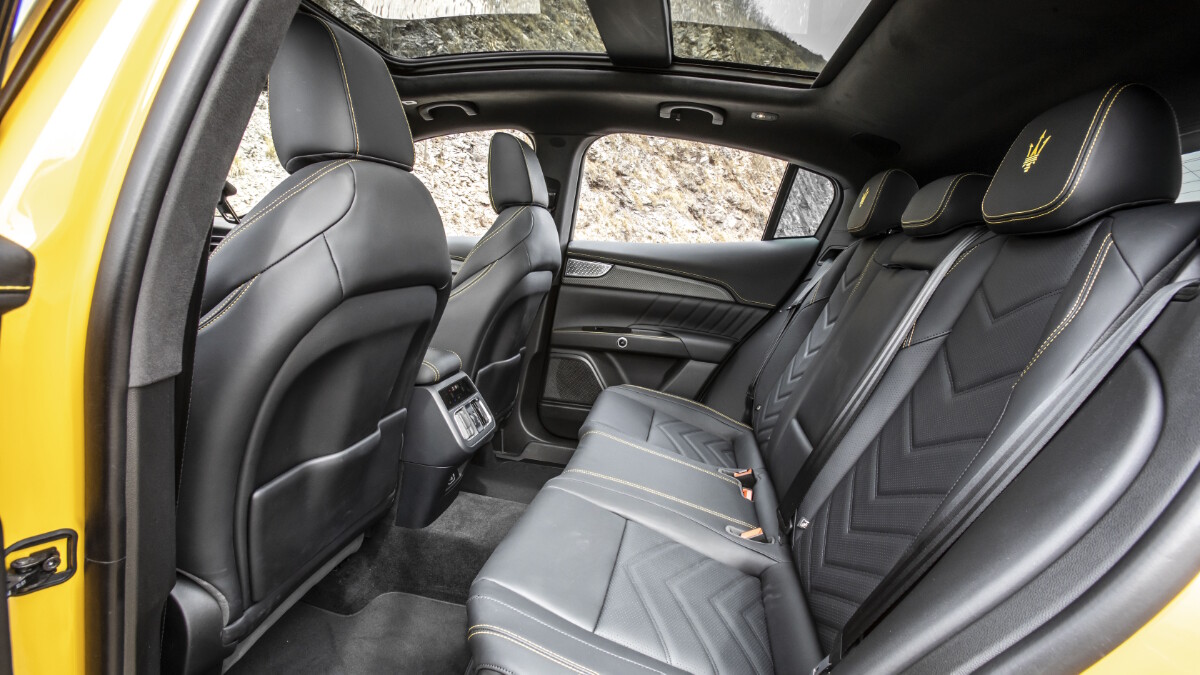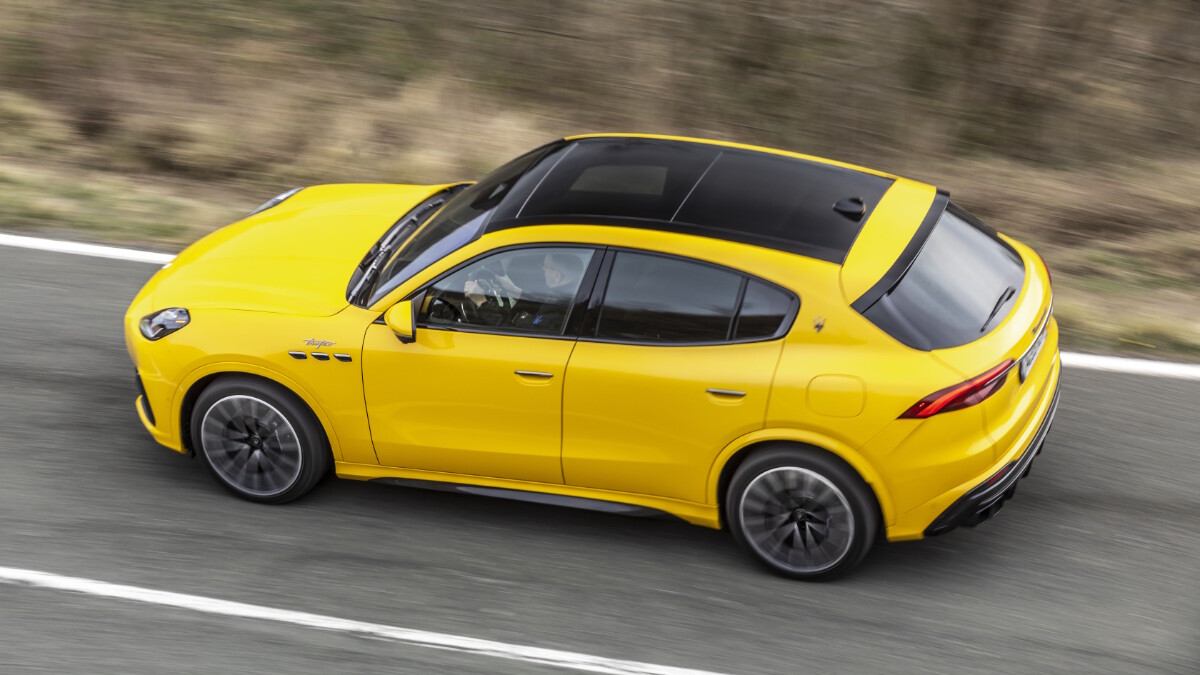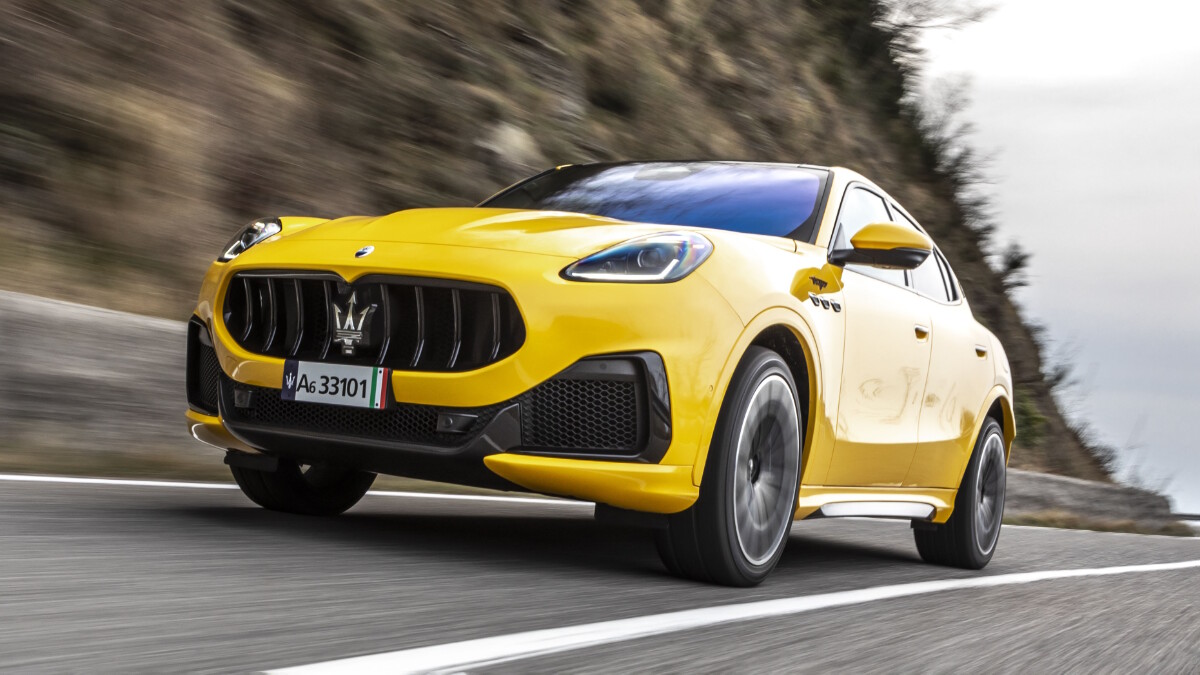 NOTE: This article first appeared on TopGear.com. Minor edits have been made.