What we have here is the latest in the more than 50 years of Nissan Z cars—the now-eponymous Nissan Z. So that's a lineage that links back through the 370Z and the 350Z, all the way back through the Fairlady Z, the 270Z, and the 240Z. It's a two-seat, front-engined, rear-wheel-drive sports car/mini GT that sits below the 'ultimate' GT-R brand. A friendlier, more day-to-day Nissan sports car.
In this iteration, that means a 3.0-liter twin-turbo V6 with 400hp—sot even though this is a more relaxed car, it's not lacking in firepower. There's a six-speed manual or a no-cost option nine-speed auto with paddles, a limited-slip diff on all but the base of the range (which still gets the same power output), rear-wheel drive, and relatively modest dimensions.
On the outside, it's got familiar proportions—big hips and a long hood/short cabin/snub rear—but the Z is leaner than the cars that went before it, more like a 240 than a 370. And there are loads of really lovely nods to the half-century of heritage without resorting to pastiche: You'll see the ghost of the reflections of the 240Z's round headlights in the DRLs, the Z32 (1990 to 1996) 300ZX's rectangular-oblong taillights, even some shapes that make you see 200SX in the rear three-quarter. Maybe that's just us. It's cohesive and athletic without being overly shouty—and that's a very good thing.
Is it related to the 370Z at all?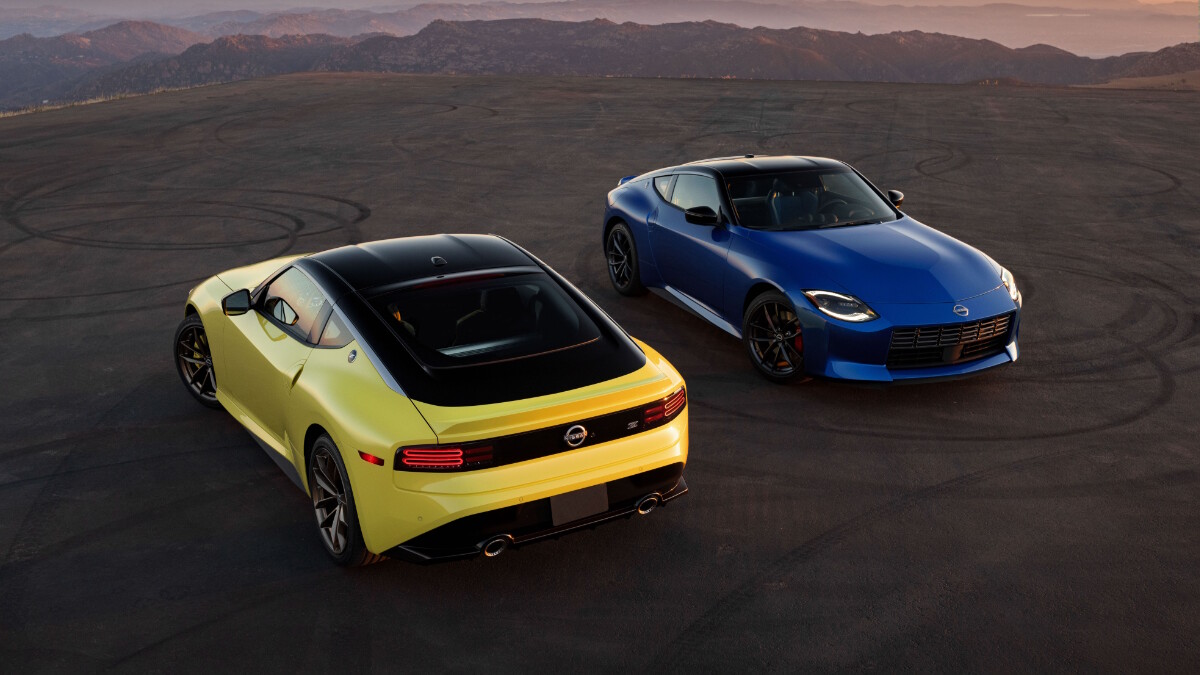 Yup, there's plenty of 370 in the mix, although that's not a bad thing and it's probably not as much as you expect. Some 80% of the car has changed, so this isn't a facelift so much as a new machine with a pinch of technical carryover. In the metal, it really doesn't look much like a 370Z, either, and it's got more power and torque, which negates the slight weight gain from the previous model. It's also pitched hard at people who like to drive rather than those who just like to go fast.
Aluminum double-wishbones handle locating the front, and there's an independent multilink setup at the rear. The 'Performance' version gets four-piston front brakes and two-piston rears, the 'Sport' has slightly less powerful double-pistons all around, the steering is electric, and there's a launch control system for both. There's also rev-matching for downshifts, and a triplet of gauges on the dash top. They don't make it any faster, but they look great.
MORE ON NISSAN:
The Nissan Sakura is a pint-sized electric kei car with 180km of range
Nissan Philippines may have as many as 6 upcoming product launches this year
So there are 'versions'?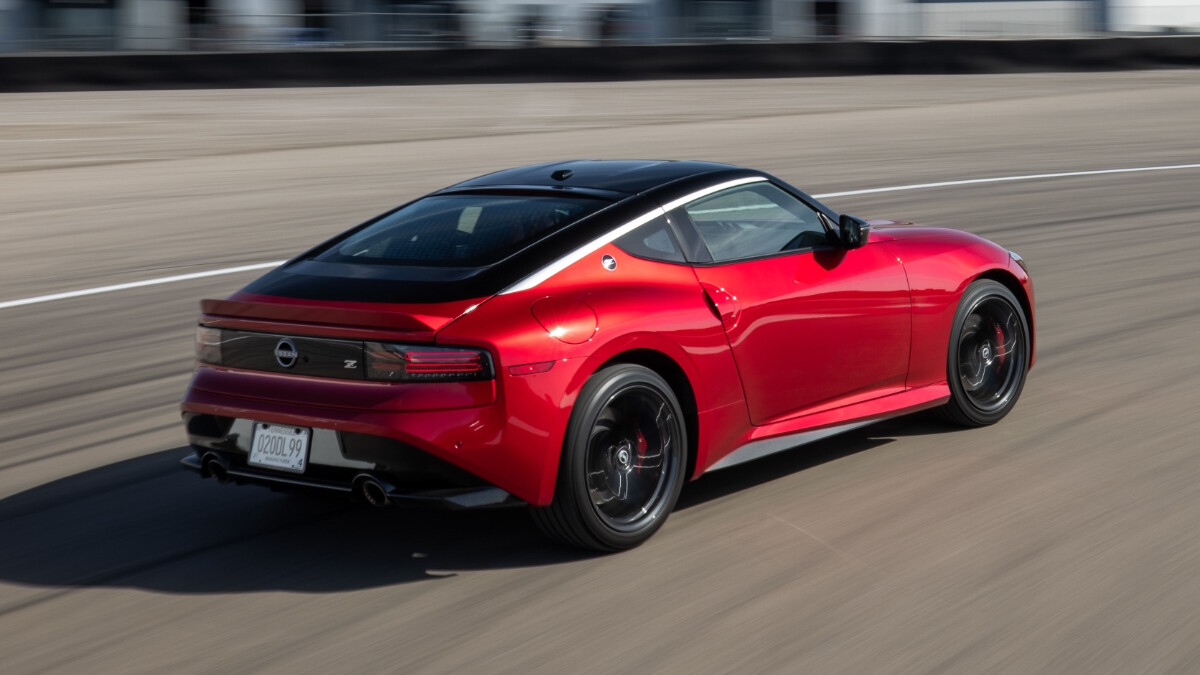 Just two for full production: Sport and Performance. As mentioned, the Performance is probably the one you want; it gets the more powerful brakes, standard limited-slip diff, and small front and rear spoilers (the side skirts are standard on both) that look really very nice. The Performance also gets stickier Bridgestone Potenza S007 tires as standard with lighter, forged 19-inch RAYS alloys, with the Sport equipped with Yokohama Advans and standard aluminum 19-inch wheels. The difference isn't night and day, but if you want to push your Nissan Z, the extra bits will help.
Oh, and there's the 'Proto Spec' as a launch car limited to 240 units; Performance grade only, it comes with bronze 19-inch RAYS alloys, yellow callipers, and special interior bits including yellow stitched seats and trims as well as an exclusive shift knob if you've optioned the manual. But you'd definitely want a two-tone Z in Seiran Blue. Or possibly Ikazuchi Yellow. But then again, the Passion Red looks quite nice...
On the road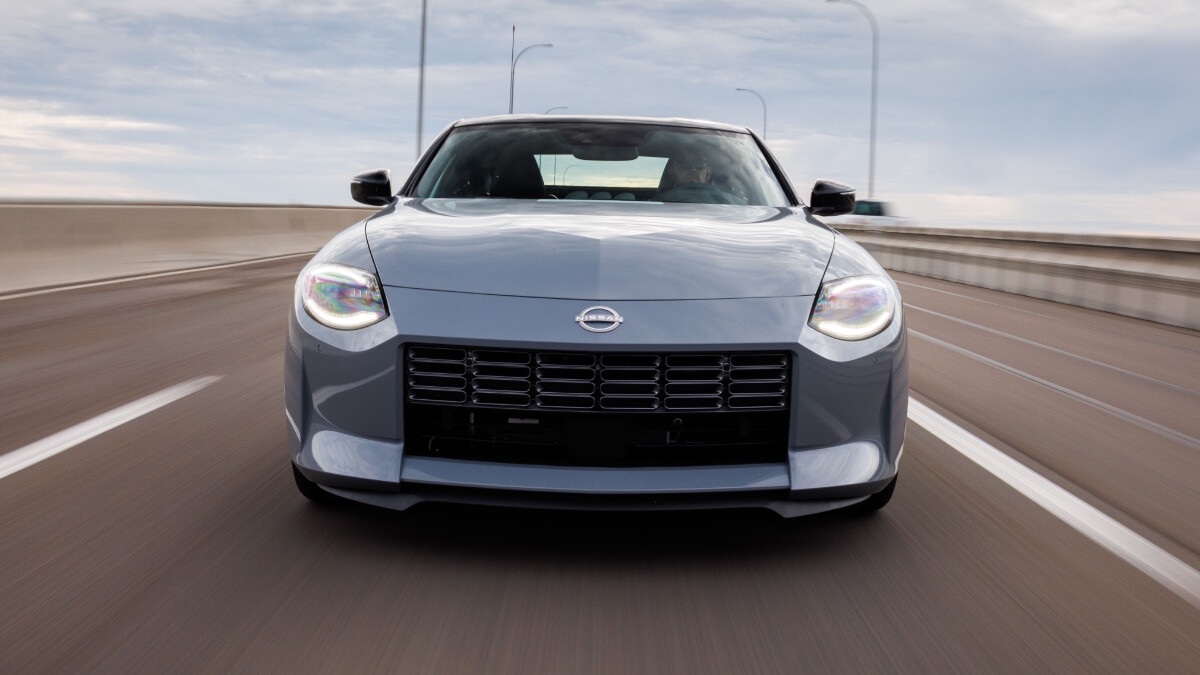 To be honest, spec for spec, the Z is probably only 30kg heavier than the 370Z (the doors, the hood, and the tailgate are aluminum to help) and has another 60-odd horses, plus more torque, so it more than offsets that slight incremental pudge. It's faster off the mark, faster through the gears, and, almost more important, feels more lively changing direction and on the brakes.
The V6 spins sweetly enough, the turbos spool up relatively early somewhere under 2,500rpm, and the boost is well-managed—there's no big head-snapper of a rush, but muscular pull all the way through to the 6,800rpm redline. That's actually a good way to describe this car—it's muscular rather than muscle-bound.
Probably the most useful aspect is running some medium-speed in-gear pulls; there's a lovely midrange band of power that you can play in without constantly wringing the guts out of the engine, and it makes for safe, secure overtakes or happy cross-country pace. There's rarely a 'wrong' gear, and it definitely suited the swoopy American backroads on which Top Gear tested.
Does that mean it wouldn't suit a B-road?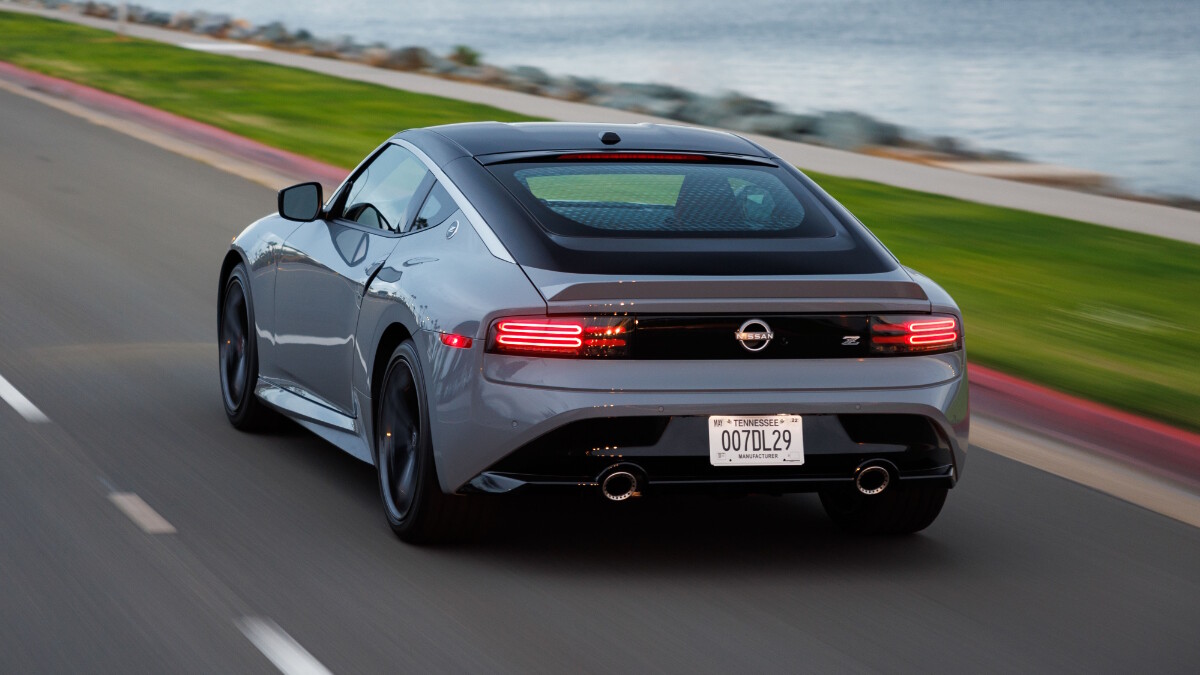 At medium pace, it would be grand, but start changing direction hard and the Z would probably feel a little lazy to European tastes. There's absolutely nothing wrong with the way that it goes about things, but there's a tendency to have to let it set the suspension as you progress through a corner, and it likes to lean on the outside front wheel as it passes over its own diagonal.
Once settled, it has lots of easy-feeling grip and good communication, so there's nothing worrying here—just that the US setup has obviously threaded some ride quality and steering softness into the mix. But that makes it a very easy cruiser, so the compromise is the right way for the USA. Rapid transit on flowing Nevadan backroads was standout fun, even though you do get up to slightly antisocial speeds if you're not careful. It's still got 400hp.
It sounds like a fun car.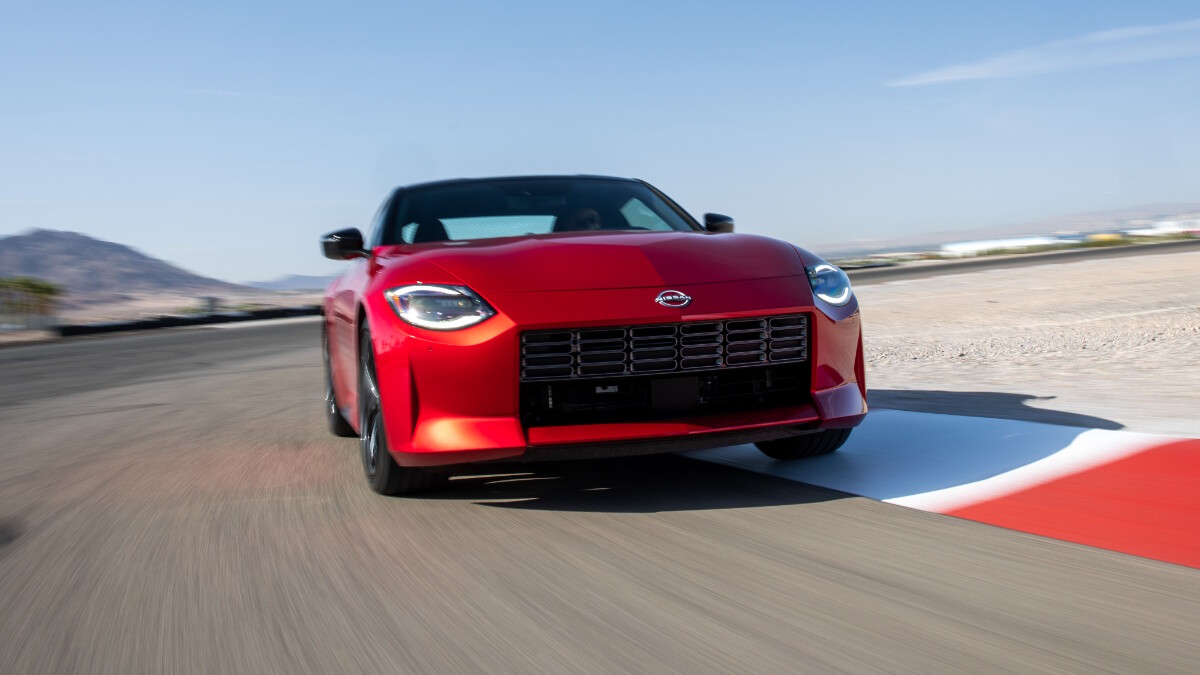 Bluntly, it is. One thing that stands out is that you really can make the car dive around a little without threatening yourself or anyone else. Stand on the brakes and it gives you a generous tip forward—something that's quite good for feedback—and if you commit and turn while still under load, the car will present you with on-demand oversteer. Best bit? It's easy, controllable, and fun, and yet the car has the power to keep things going if you feel like it. It's also got enough steering lock to pivot you out of quite large angles if you manage to get too cocky on middle-of-nowhere dirt desert backroads. Allegedly.
The manual 'box is sweet and short, the auto deft and easy, and there's launch control for both, and rev-matching for the manual. Pity we spent a long time mastering the art of heel-and-toe, because it does well. As a car to be involved in—though possibly not quite as fast as the automatic—the manual is the one to have. Unless you're doing a large proportion of traffic, it's just a little bit more involving, and the clutch is light enough for it not to be too intrusive.
STORIES YOU MIGHT HAVE MISSED:
The all-new Subaru WRX will arrive in PH in June
The most accessible car in 'Gran Turismo' is pretty hard to find in real life
The one thing that the Z really needs is a bit more noise. Some turbo chuff, a bit more heavy-metal for the exhaust—just something to make it a little bit more angry. Nissan already knows it: We noticed that one of the test cars on the launch already had a louder, harder-edged 'prototype' sports exhaust. They're not daft, these people.
On the inside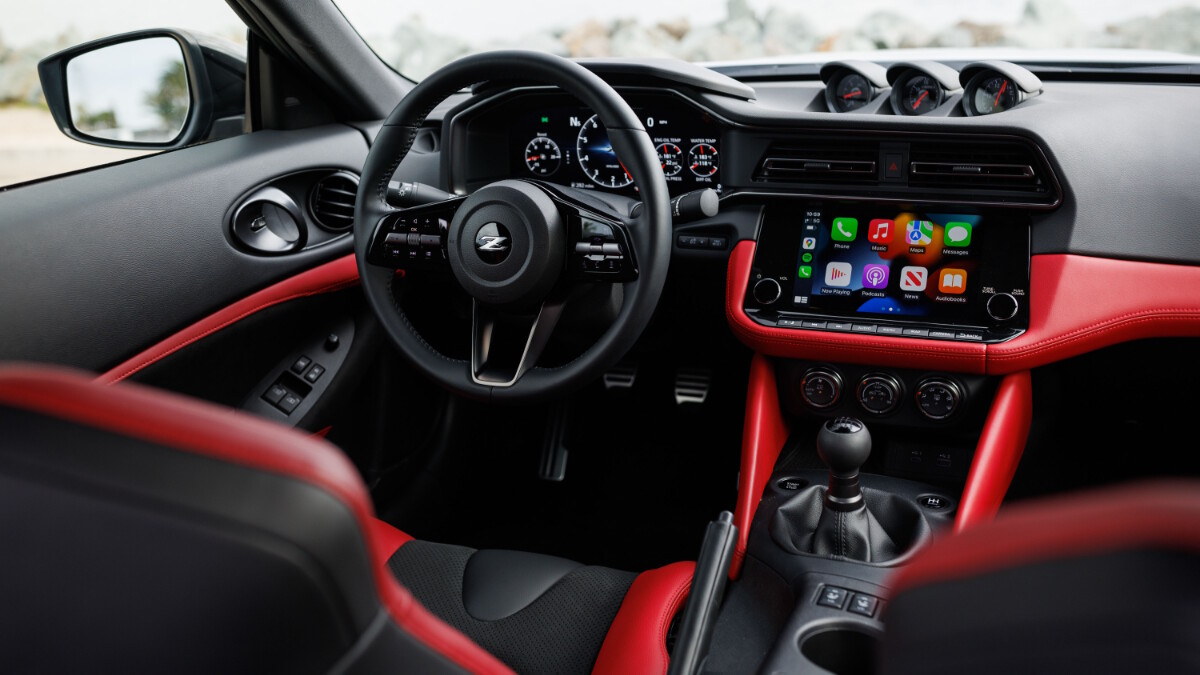 Right—there's absolutely nothing wrong with the Z's interior as far as function goes, but here is where you might notice that this isn't living up to its price tag. Materials use is well-judged, there's happy ergonomics, and you get a great view out over that hood. But you will notice that some of the textures are a little bit cost-conscious. Not 'cheap,' but there are finishes that you can't unsee once you've driven it a fair amount. One way to distract is to pick a scary interior color scheme—you can choose from black, red, or blue, and we can't decide whether the more outré colours are brilliant or horrible.
Other than that, you're looking at all the modern conveniences—some of which, if we're honest, the Z doesn't really need. Heated/cooled electric seats are nice, for example, but not essential. Still, standard spec includes stuff like aircon, parking sensors, push-button start, eight-inch (with nine-inch optional) multimedia, Apple CarPlay/Android Auto, Siri, navigation, Wi-Fi hotspot, cruise control, and the like. The premium stuff gets a Bose eight-speaker audio setup and the usual upgrade bits in terms of extra leather.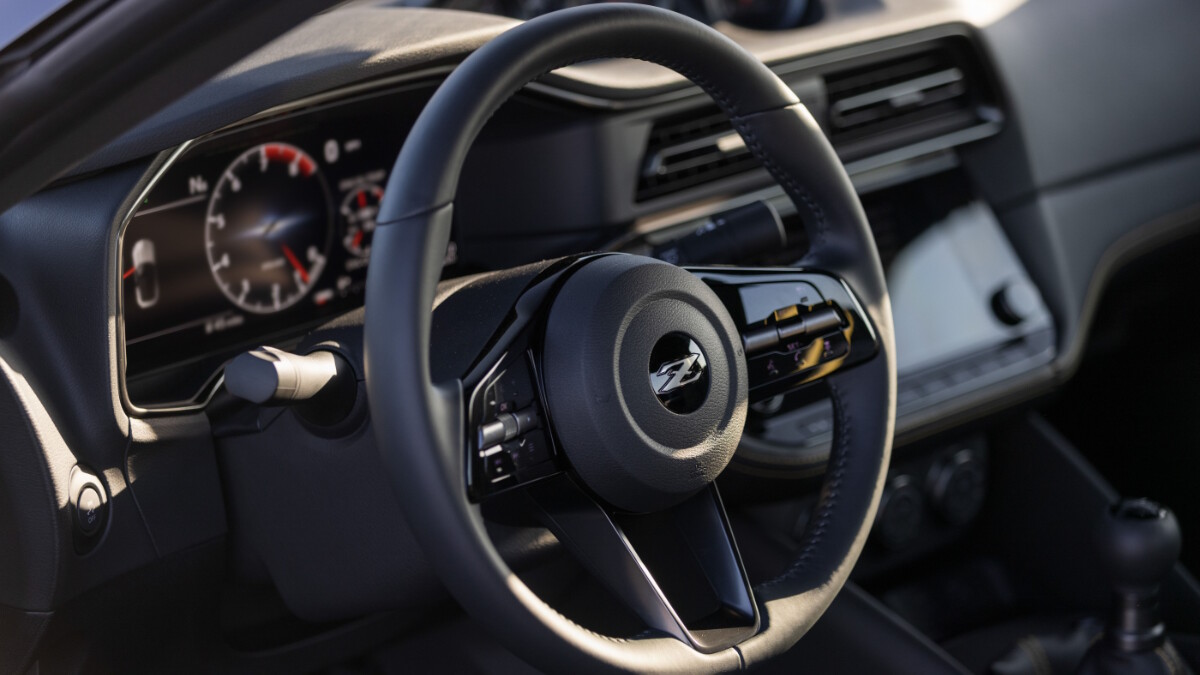 There's a retro-feeling center stack, a similarly back-harking steering wheel, and a 12.3-inch configurable display front and center that you can mess with to your heart's content—complete with Normal, Enhanced, and Sport modes. Which switch informational priorities between nav/radio and toward a bigger rev-counter as they go. Sport gives you a redline at 12 o'clock and a shift light. We liked that one. There are also a triplet of gauges on the dash top (boost, turbo speed, and a voltmeter), which are fun to watch. Just not when they're doing their thing, or you'll crash.
There's also a decent-sized cargo area, though be careful what you pack as it sits quite high—you don't want luggage suddenly making a cabin appearance during the first phase of heavy braking.
OTHER RECENT TEST DRIVES:
Review: The Ford F-150 Lightning could convince truck-loving Americans to embrace EVs
Review: There's still something undoubtedly special about a manual BMW M3
Final thoughts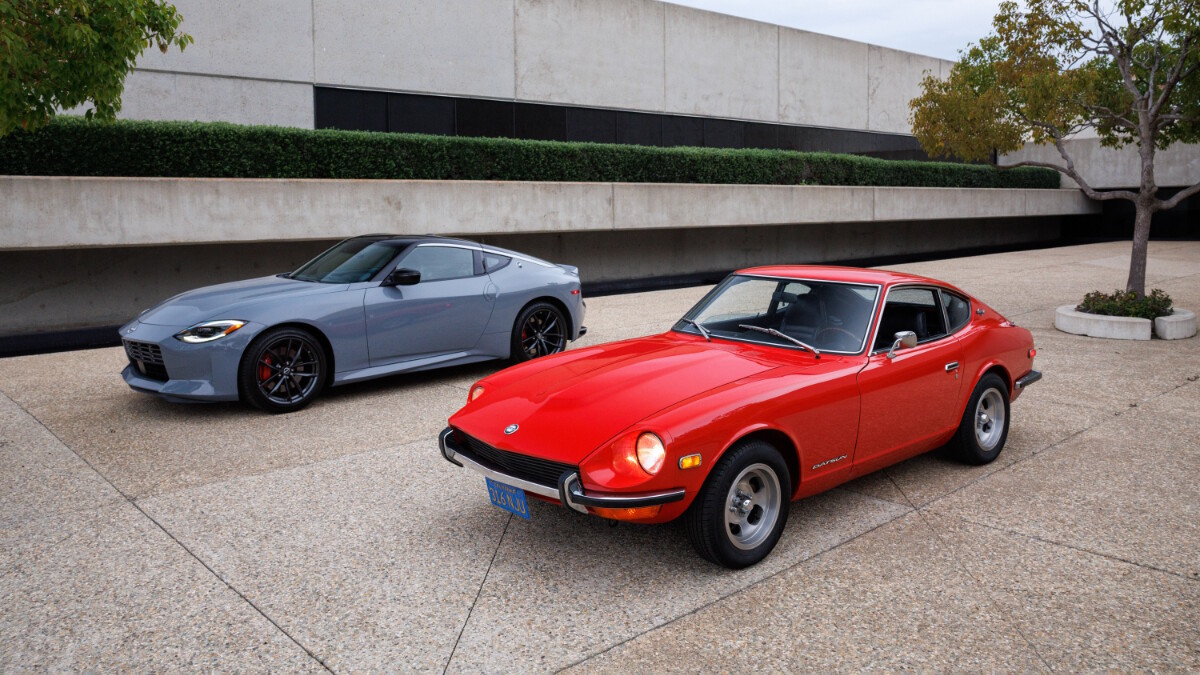 This is the last Nissan Z before electrification inevitably gets involved in the powertrain, and it's the best one yet. Just the right amount of power to make it fast, not so overburdened that you can rely on high horsepower to drag you back into the game on the next straight, playful handling rather than overly hard track-biased nonsense. It's a back-to-basics feeling without a back-to-basics cabin, pitched well, and tremendous value for money.
It's also got a handy duality in that it'd be a compact but usable daily driver or GT, but when you got somewhere interesting, enough dynamic breadth to have some fun. Yes, there are things we'd change, but it almost feels like Nissan has left some headroom for tweaks in the car itself, according to your taste.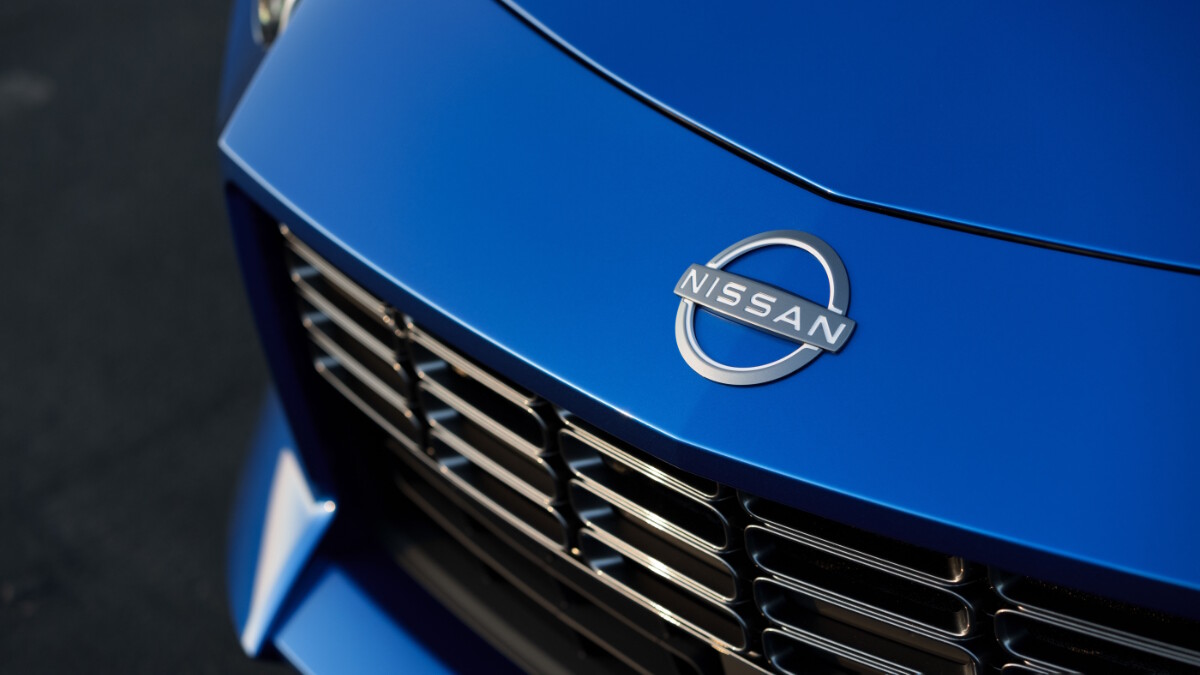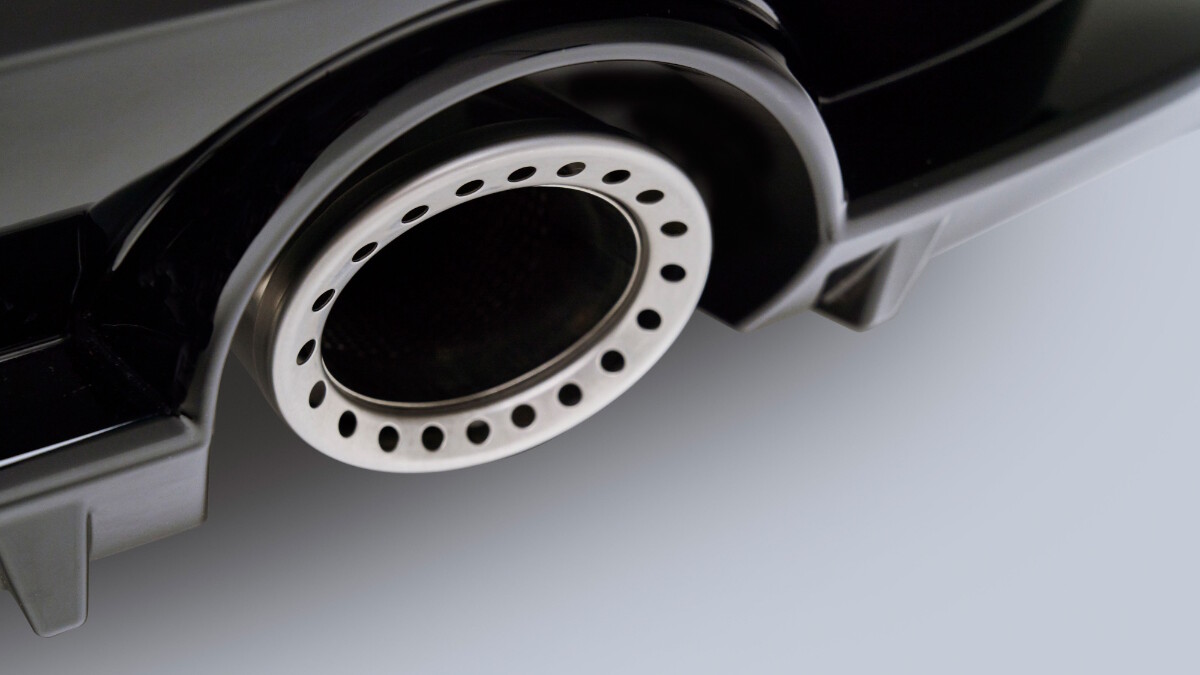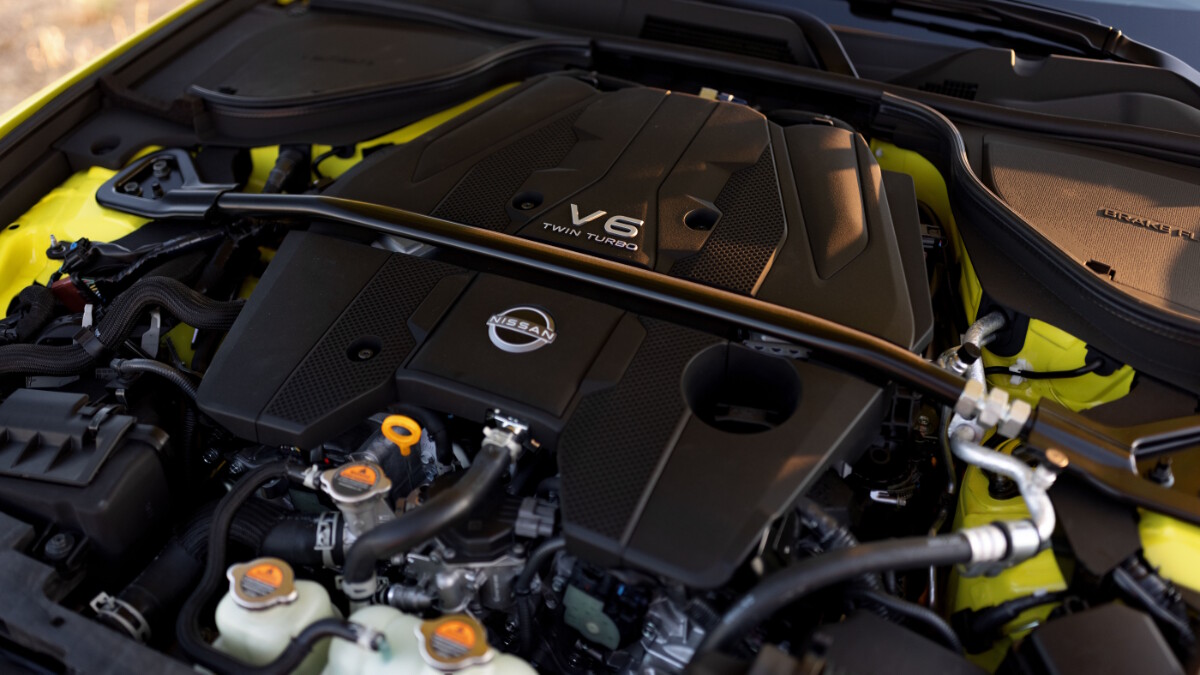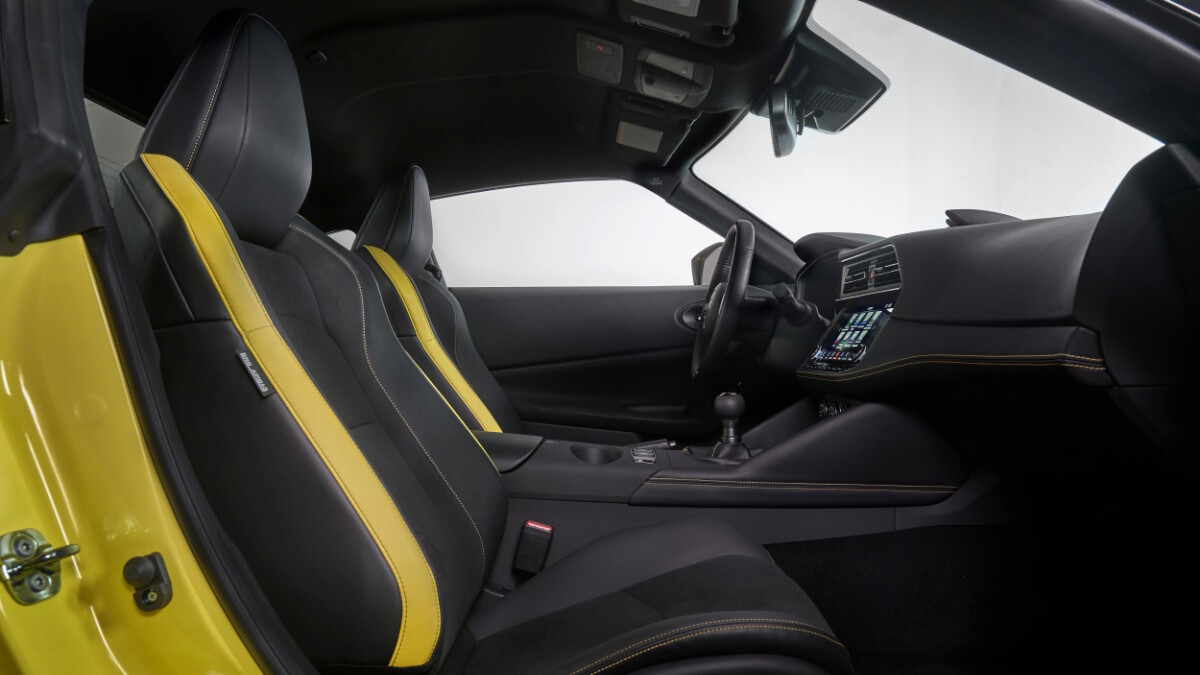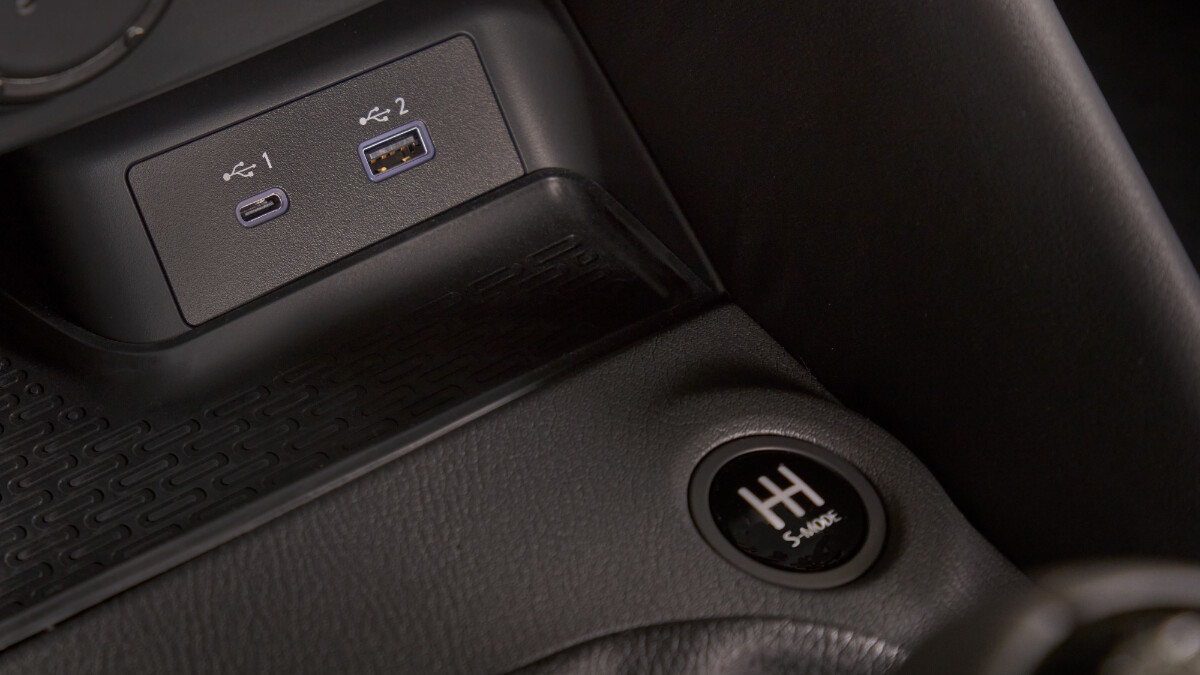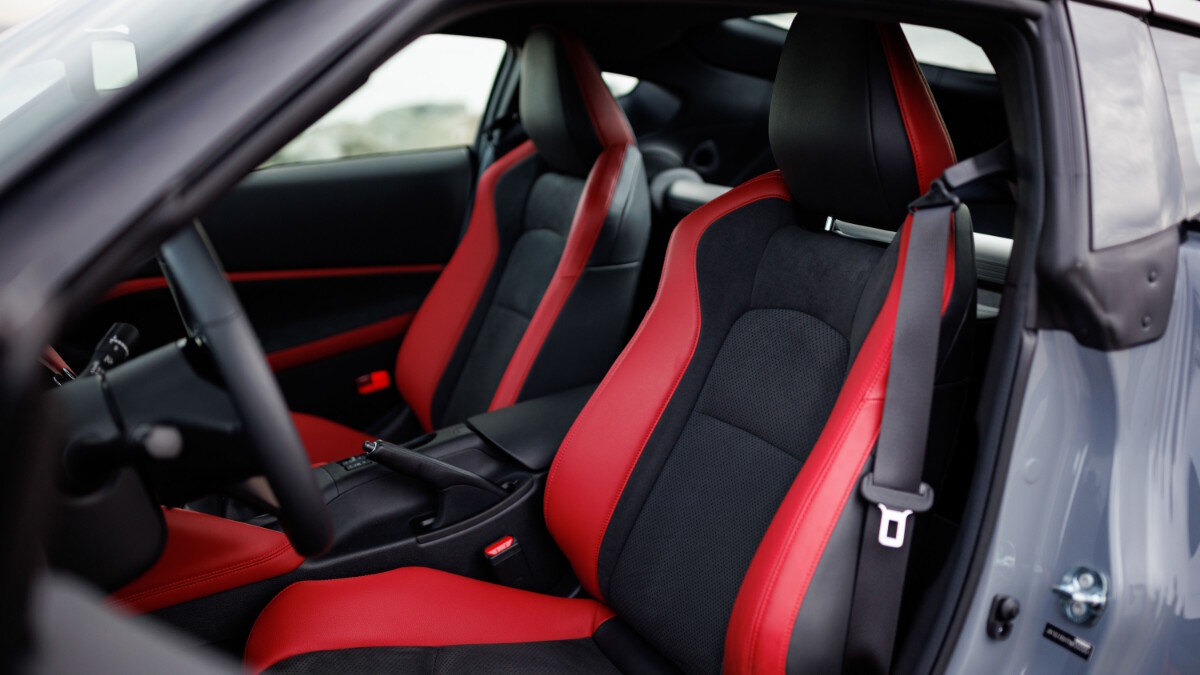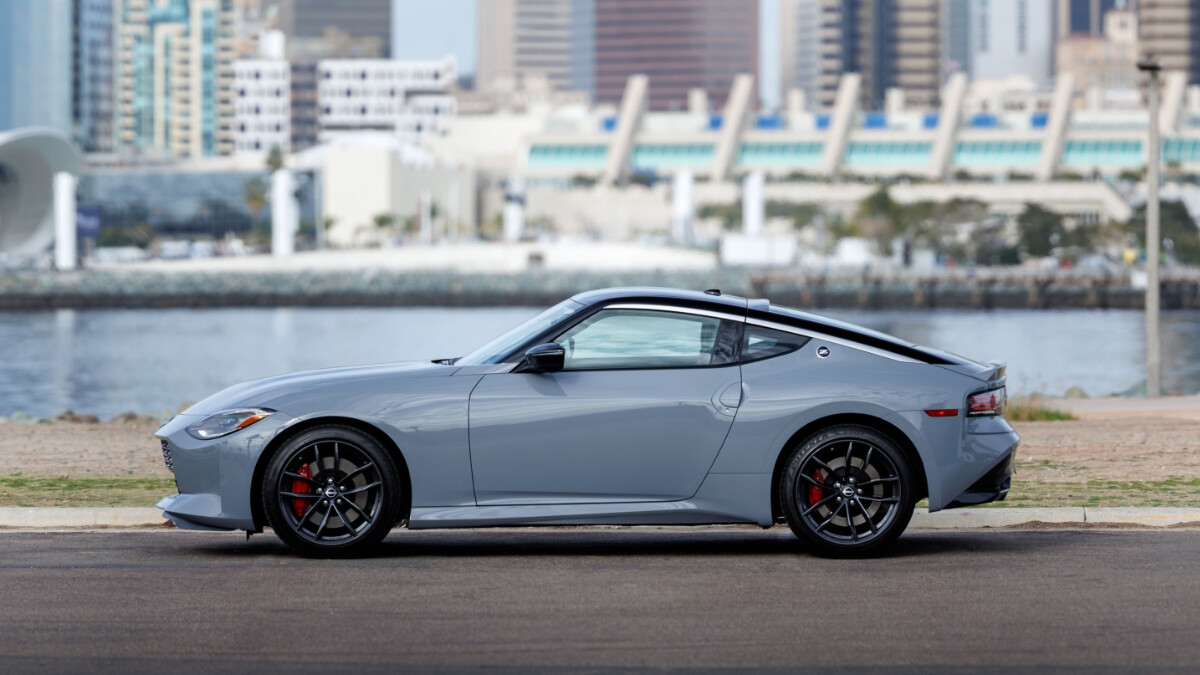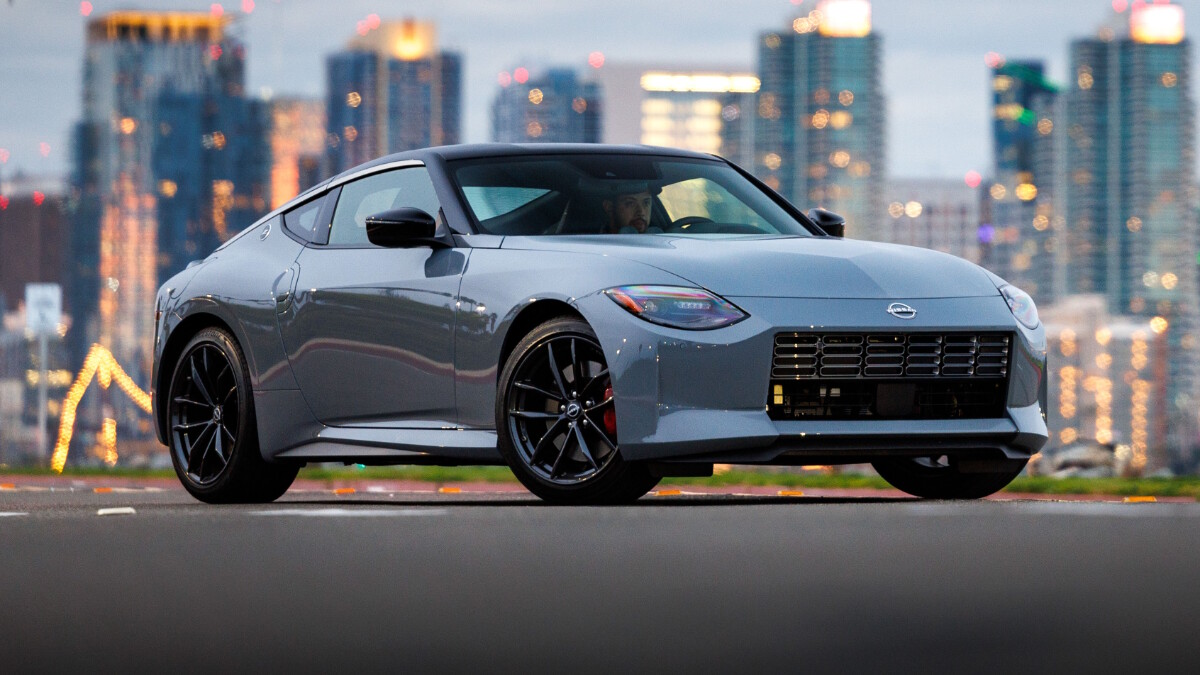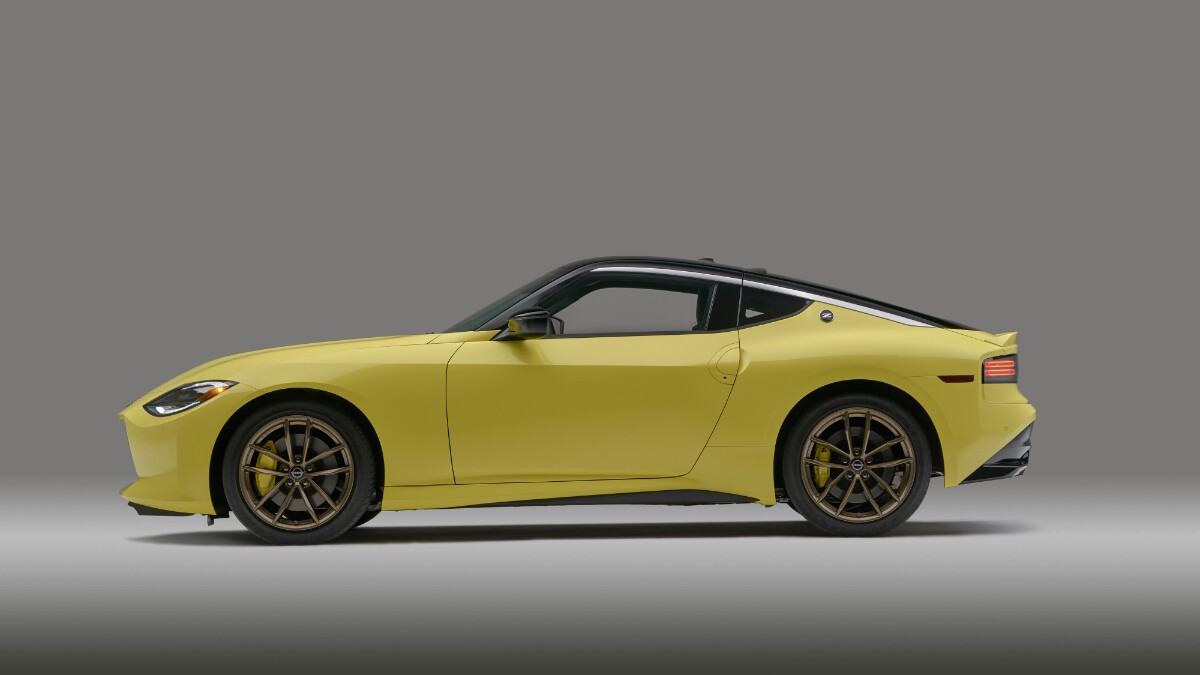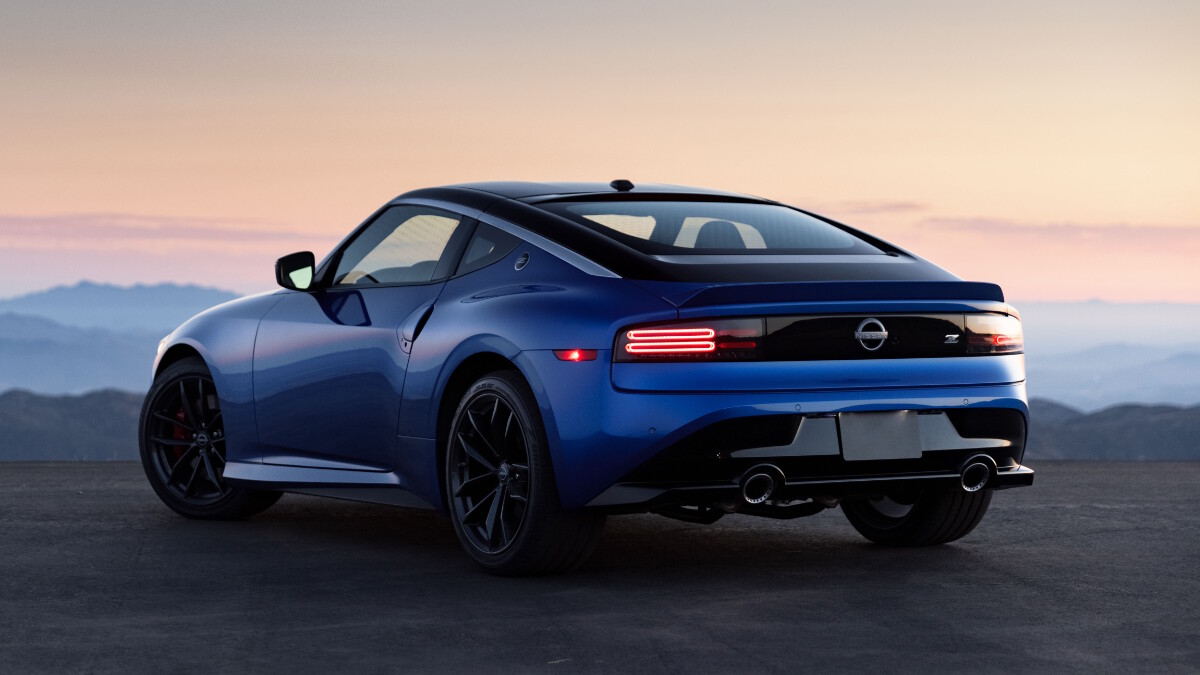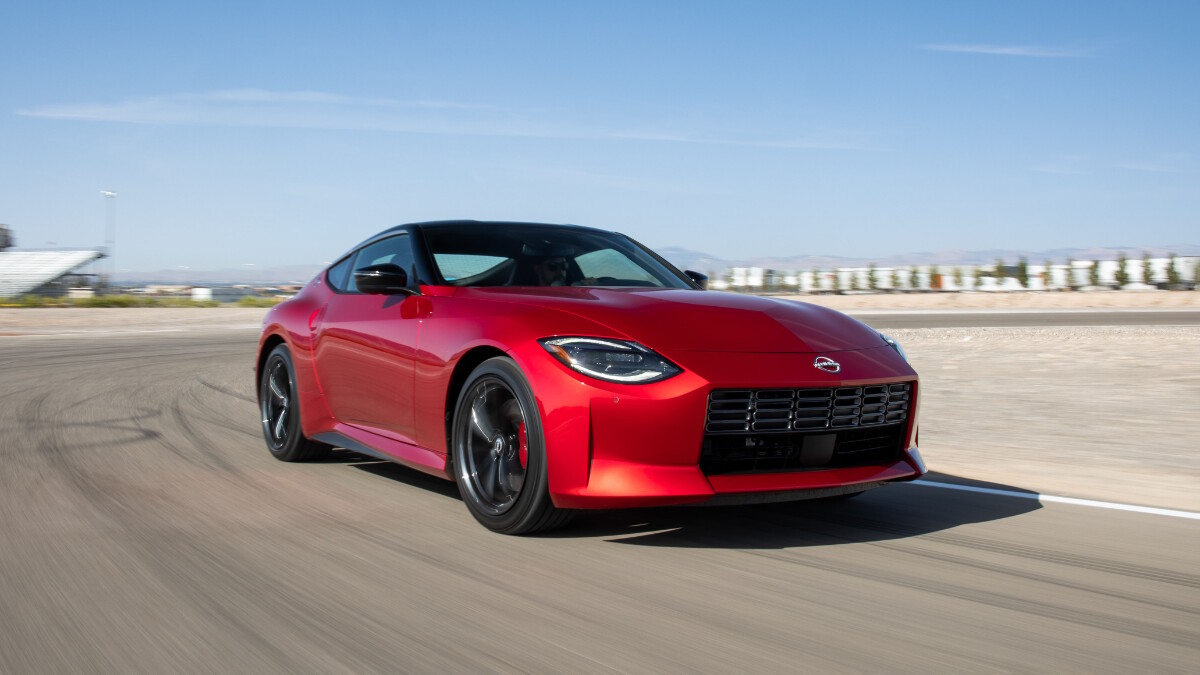 NOTE: This article first appeared on TopGear.com. Minor edits have been made.