Steeped in Porsche's monumental motorsport genius, the 911 GT3 is traditionally the sweetest of sweet spots and equally devastating on road and track.
For the first time since 1999, however, the new GT3 is arriving into unusually hostile territory. The optics on this sort of selfish, highly engineered hedonism aren't as forgiving as they used to be. Then there's the challenge from within, in the shape of the latest Turbo S whose phenomenal pace is now more nuanced than ever. And what about the Taycan, the Porsche that is electrifying in more ways than one?
The 992-era 911 GT3 suggests that the game's not up yet. It also confirms that Porsche is prepared to go to astonishing lengths to keep the hard-core faithful happy. The engine is a naturally aspirated 4.0-liter that has little in common with the unit found elsewhere in the 992 range and a lot to do with the one used in Porsche's GT3 Cup racing car. Power is up a modest 10hp to 503hp, torque to 470Nm. That's ample. It'll accelerate to 100kph in 3.4sec, and onto a top speed of 319kph. Also ample.
ADVERTISEMENT - CONTINUE READING BELOW ↓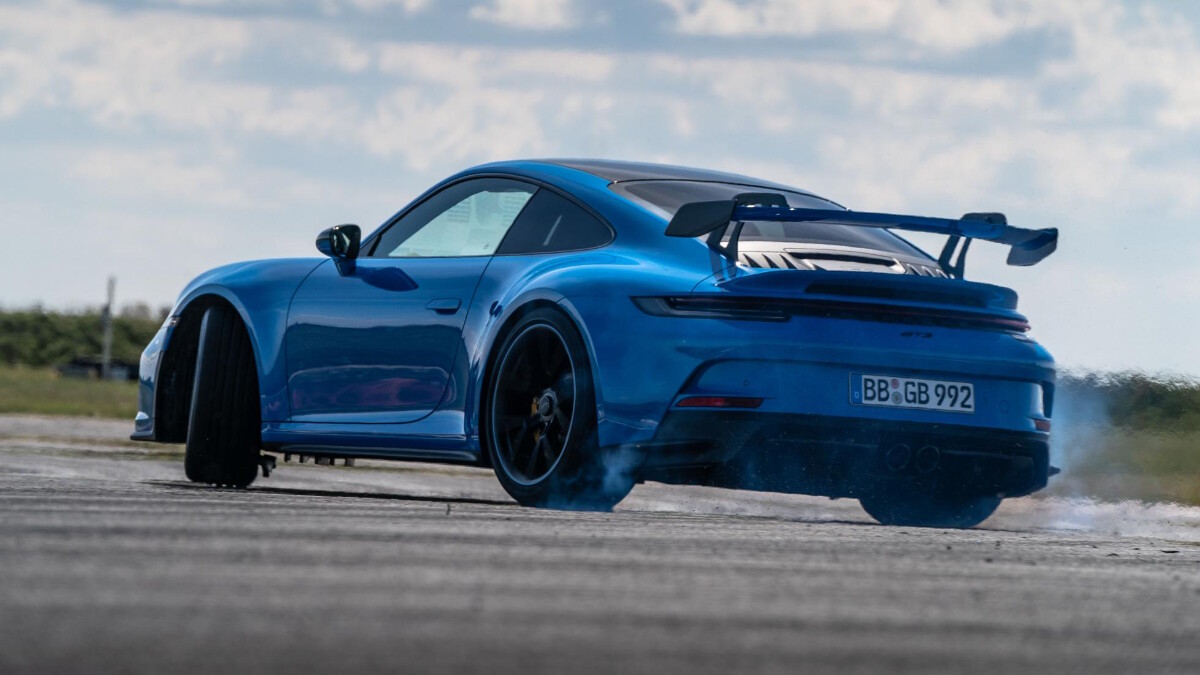 The engine is constructed on the same production line as the competition unit. It features six individual throttle butterfly valves, and there's a new stainless exhaust system. In other words, this is a 911 variant with its own bespoke power unit, that deliberately eschews the technology used by its siblings, presumably because that's what 911 GT3 customers prefer. No forced induction. Similarly, you can have it with a six-speed manual or a seven-speed PDK, the manual proving more popular in the US for some reason than the dual-clutch automatic. The PDK is 20kg lighter than the one used elsewhere because it has one less ratio, and offers torque vectoring via an electronically controlled diff lock. The manual has a mechanical rear diff lock, and the hardware gives it a weight advantage over the bulkier PDK of some 16.8kg.
ADVERTISEMENT - CONTINUE READING BELOW ↓
Recommended Videos
Weight saving is one of the obsessions that makes this car what it is. Some examples: The carbon-fiber roof is 1kg lighter than the regular steel one; the full bucket carbon seats are 15kg lighter than the standard four-way sports seats. Stripping out some of the 992's sound-deadening material loses another 1.9kg, and if you pony up for the ceramic brakes, you'll save another 17.7kg. This methodology informs every aspect of the car, ensuring that the GT3 with the PDK that we're is driving here weighs 1,435kg, or only 5kg more than the outgoing car (despite the addition of a gas particulate filter and other regulatory gubbins).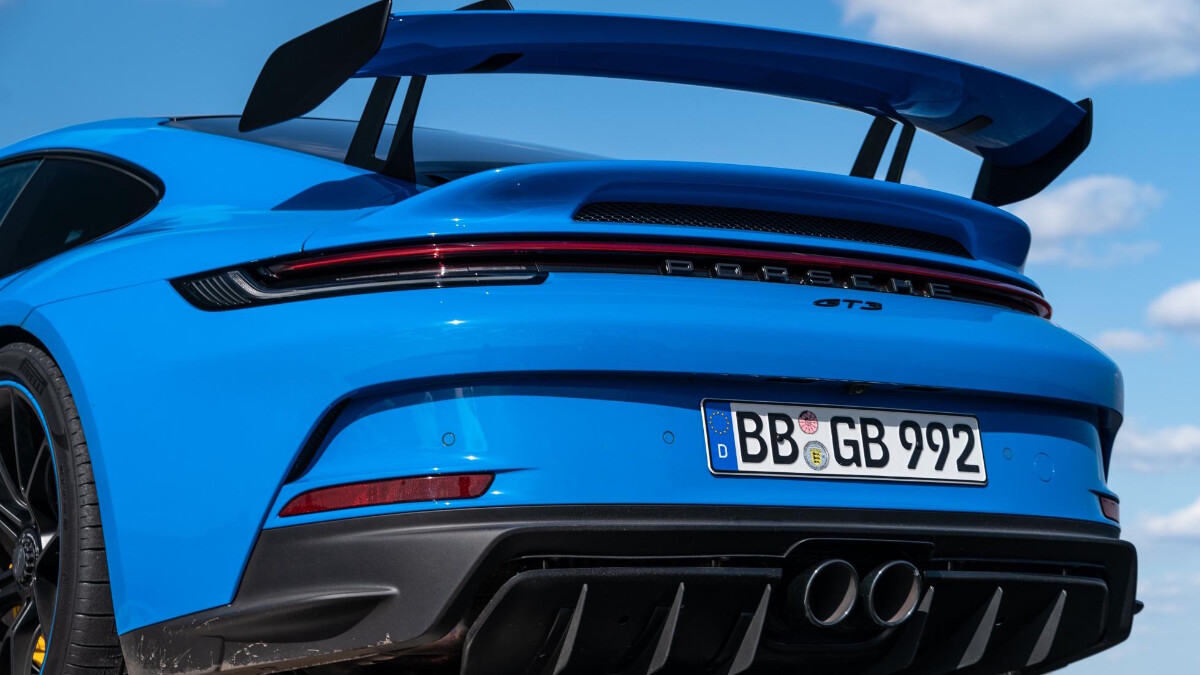 ADVERTISEMENT - CONTINUE READING BELOW ↓
Ask any car designer to name the rival product they most admire and they'll cite the 911. The 992 GT3's visual makeover is mainly about aerodynamics, most of it borrowed from motorsport. This car's surfaces, especially the bits you can't see, are very busy hustling air. There's a four-stage adjustable splitter at the front, a complex fully-paneled underbody, a juicy-looking rear diffuser, and possibly the most elaborate rear wing ever seen on a road-legal Porsche. It sits on a four-way manually adjustable so-called 'swan neck' that improves airflow across the underside of the wing.
The upshot is a car whose numbers make the old GT3 look about as aerodynamically sharp as a brick outhouse; at 200kph, with the wing in performance aero setting, it generates 385kg of downforce (an improvement of 150% on the previous car). Its front track width has grown by 48mm, and overall, the 911 GT3 is now in mortal danger of losing the wieldiness that is one of its key attributes. Don't let it get any bigger, Porsche.
ADVERTISEMENT - CONTINUE READING BELOW ↓
On the road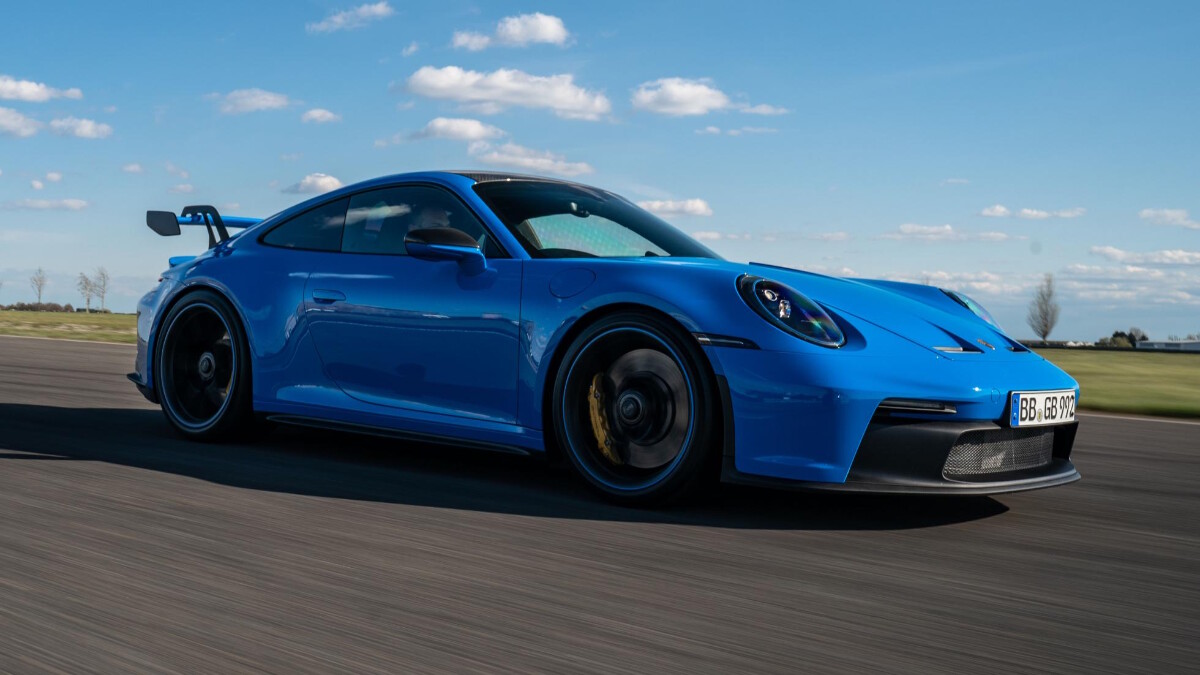 Porsche has realized that horsepower inflation is the road to nowhere, and 500 is surely enough. It is. And here's the latest 911 GT3 to ram home the point, strafing its 9,000rpm redline with such conviction that this is a car that truly lives in the moment, and urges you to do the same. Porsche 911s enthrall because they're not like other cars. There are layers here like there are strata in ancient rock formations.
ADVERTISEMENT - CONTINUE READING BELOW ↓
You'd expect a new GT3 to add a few more, and it does. Take the way its front end dissects corner entry, apex, and exit. Usually a 911 strong point, it's now served up in a manner that's just cosmically brilliant. In fact, it's so positive on the front axle, you briefly forget that the 911's signature is the traction it summons up at the rear. Of course, it's phenomenal in that respect too.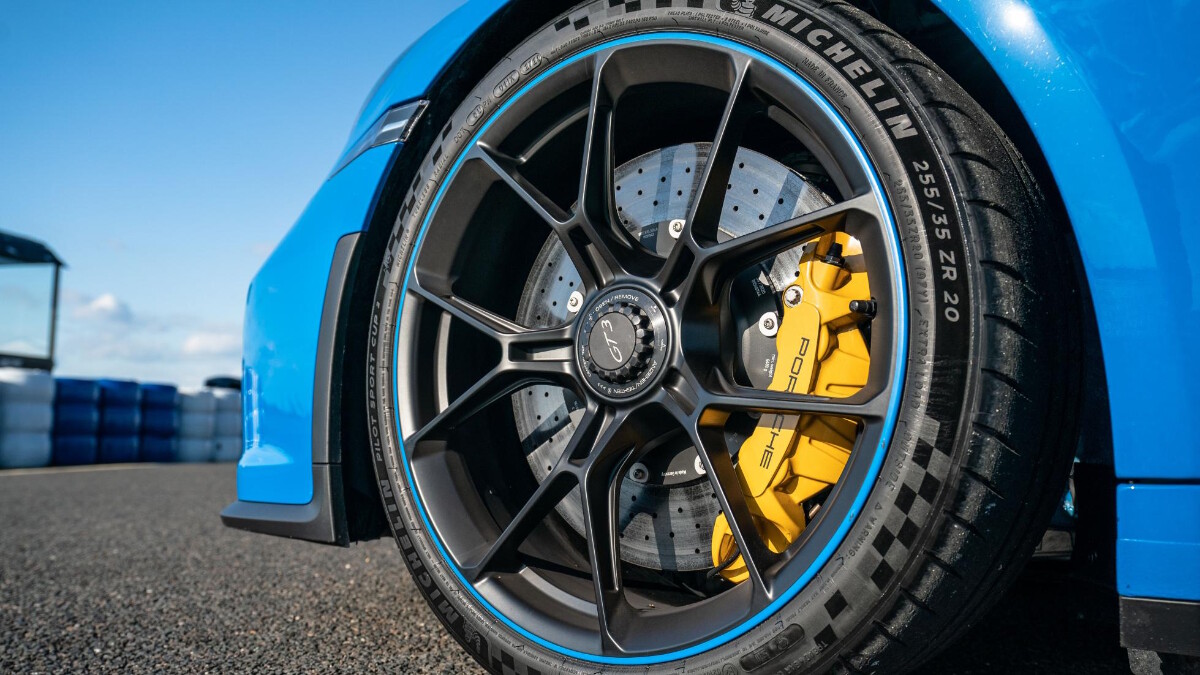 ADVERTISEMENT - CONTINUE READING BELOW ↓
And big-shout out to Michelin: These latest Pilot Sport Cup 2 tires—255/35 and 315/30 front/rear—are as good as anything this side of full-blown racing slicks are likely to get (there's an optional 'R' spec tire, and it was on this that the GT3 set a Nürburgring lap time of 6min 59sec, almost a full minute faster than the 996 GT3 managed 22 years ago.) We're genuinely struggling to think of another car that turns in and grips the way this thing does, that communicates with such vocal intensity in every phase of a fast lap. The McLaren 600LT, perhaps, whose steering and chassis smarts atone for its lack of sonic drama. Not an issue the GT3 suffers from, needless to say.
There are faster, more flamboyant cars, but nothing can touch a track-optimized 911 for linearity and interactivity. It is, in every way, sensational. Dig deeper each lap into the fathomless depths of its chassis, dial up more and more revs, brake later and later (the ceramic composite brakes are 410mm diameter up front, 390mm at the rear, and they're stupendous), and it's difficult to imagine how much more grip, balance, and sheer speed you could conjure. There's minimal understeer, oversteer only if you really go looking for it, and total transparency in its responses. It's difficult to separate the engine and chassis, each co-defining the other in the search for more layers of greatness. A high-performance geological dig.
ADVERTISEMENT - CONTINUE READING BELOW ↓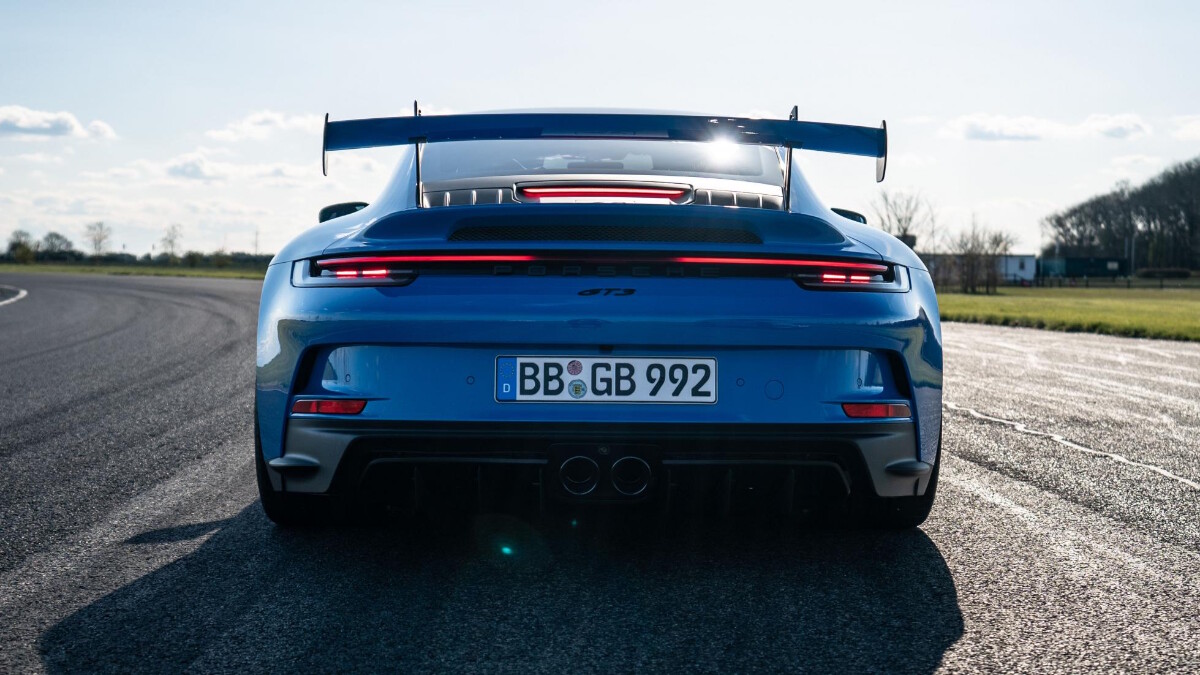 The GT3 has always been a bona fide track car, never more so than now. It uses the same double-wishbone front suspension that Porsche Motorsport developed for the 911 RSR racing car, which keeps more of the tire's contact patch on the road (or track) surface as the lateral forces build. The upper and lower links are rose-jointed, and Porsche claims greater steering precision and improved camber stability. There are rose joints in the active rear axle, too, replacing the regular bushes in pursuit of ever-greater control and harmony. Firmer spring rates and damping reduce roll, pitch, and dive, while toe angle, camber, and anti-roll bars are adjustable for track use.
ADVERTISEMENT - CONTINUE READING BELOW ↓
Porsche says its PASM tech has been recalibrated to give the GT3 the necessary amplitude to keep the thing on the island away from billiard table-smooth circuits. We'd respectfully suggest that this iteration is less usable on the road, and while its low-speed ride over gnarly surfaces is very good, it demands considerable concentration the faster you go. Still viable as a daily driver, sure, but not a car you can be absent-minded with. As if you'd ever want to be.
On the inside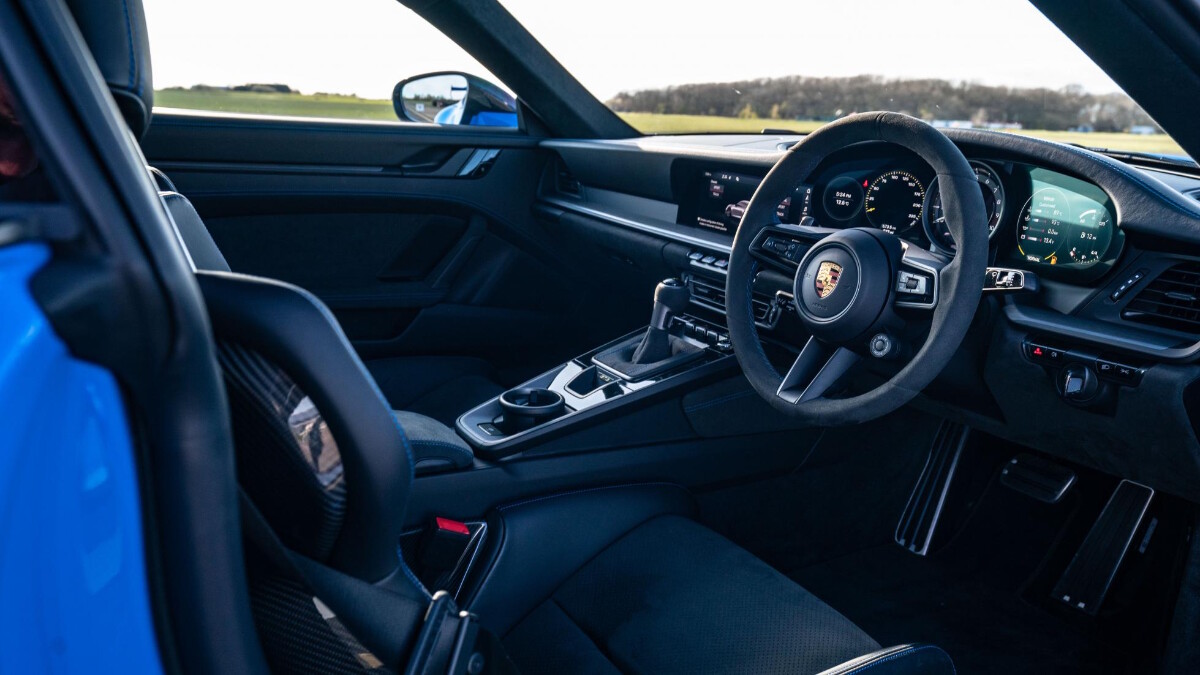 ADVERTISEMENT - CONTINUE READING BELOW ↓
The 911 has long nailed the basics: driving position, seats, control weights. This is a car you instantly feel at home in, that you know you can do some proper business with. Few high-performance track-oriented cars feel so immediately approachable while being so visceral at the same time.
The cabin is regular 992, with a new Track Screen mode (central rev counter only), and there's a multifunction wheel that allows you to flick between chassis modes (including Sport and Track). There are also physical buttons to disable ESC and traction control, so no need to rootle around in the touchscreen. The PDK gets a normal-looking gear lever, but it's best operated using the steering-wheel paddles.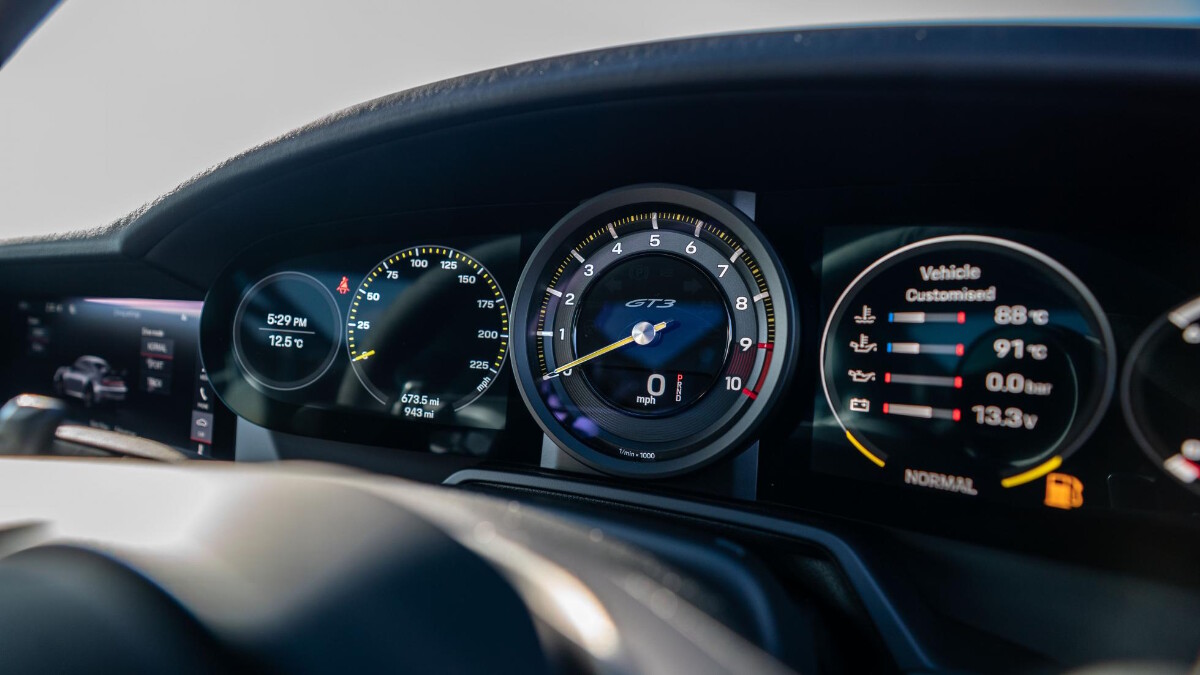 ADVERTISEMENT - CONTINUE READING BELOW ↓
It's not perfect, though. Bits of the interior don't feel rock solid, and I dislike the latest 911's ignition stub/lever/not-sure-what-it-is. A start button would do just fine.
Final thoughts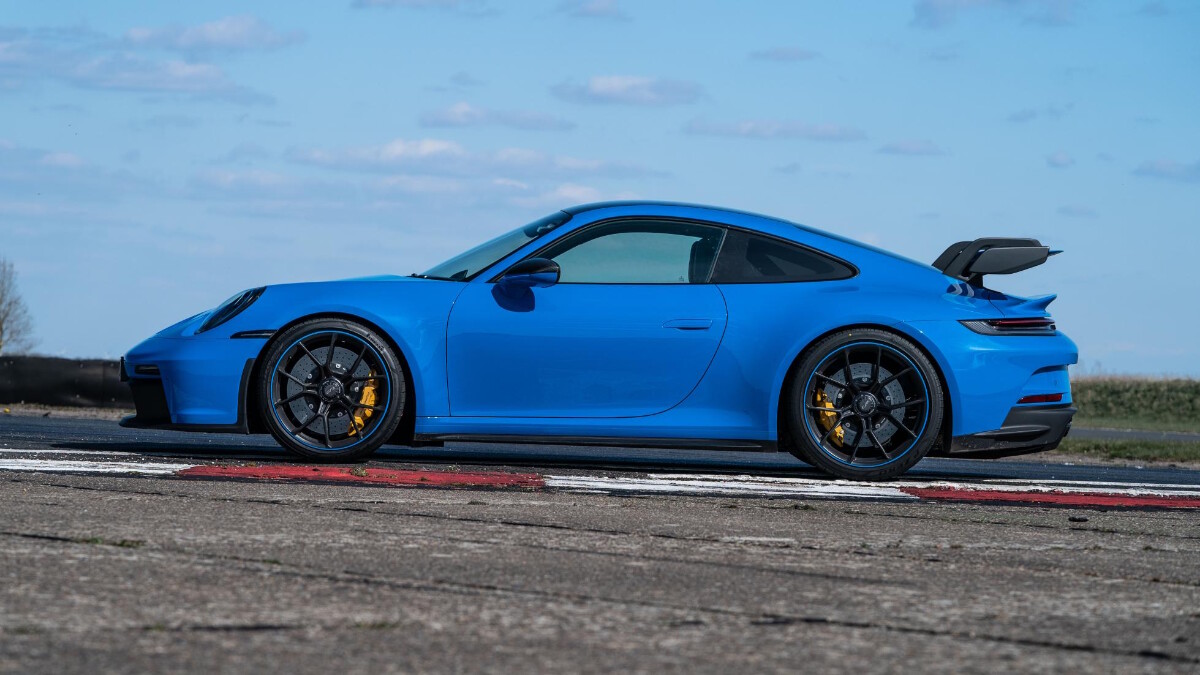 Inevitably, you start pondering where this car fits in the great Porsche scheme of things, whether anything will get close to the 997 GT3 RS 4.0 or maybe the 911 R (or frankly whichever track-oriented 911 most does it for you).
ADVERTISEMENT - CONTINUE READING BELOW ↓
On the other hand, as the car world pivots inexorably toward full digitalization, electrification, and—heaven help us—autonomy, anything powered by a naturally aspirated engine and available with a manual gearbox isn't just raging against the dying of the light—it's practically walking on water.
In a world that has looked and felt very far from certain this past 15 months, it's a relief to know that our performance-car lodestar is as sensationally good as ever. The 911 GT3 is a car so addictive, you want to get straight back into it about 45 seconds after stepping out of it.
More photos of the 
Porsche 911 GT3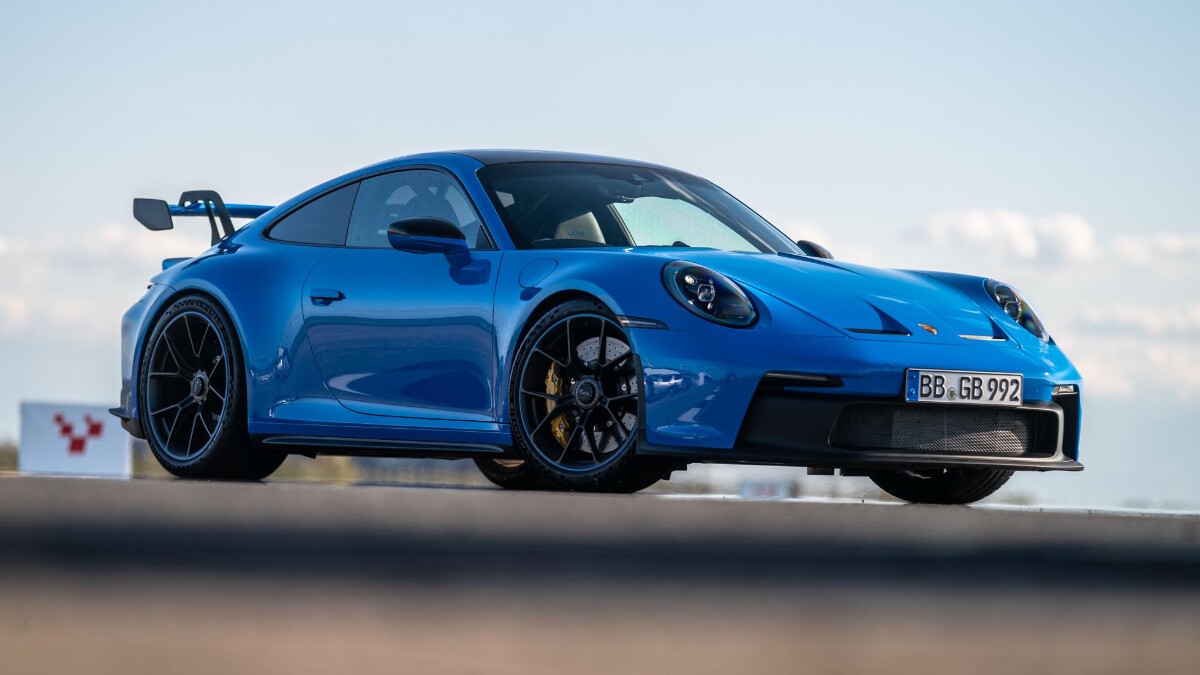 ADVERTISEMENT - CONTINUE READING BELOW ↓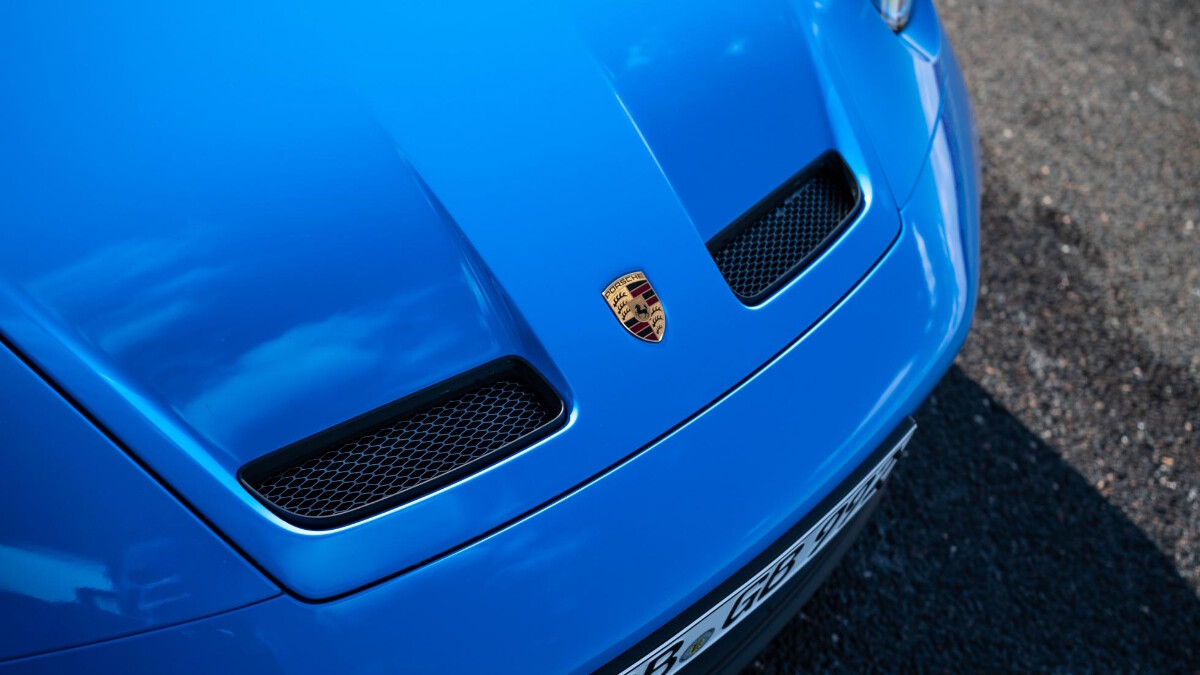 ADVERTISEMENT - CONTINUE READING BELOW ↓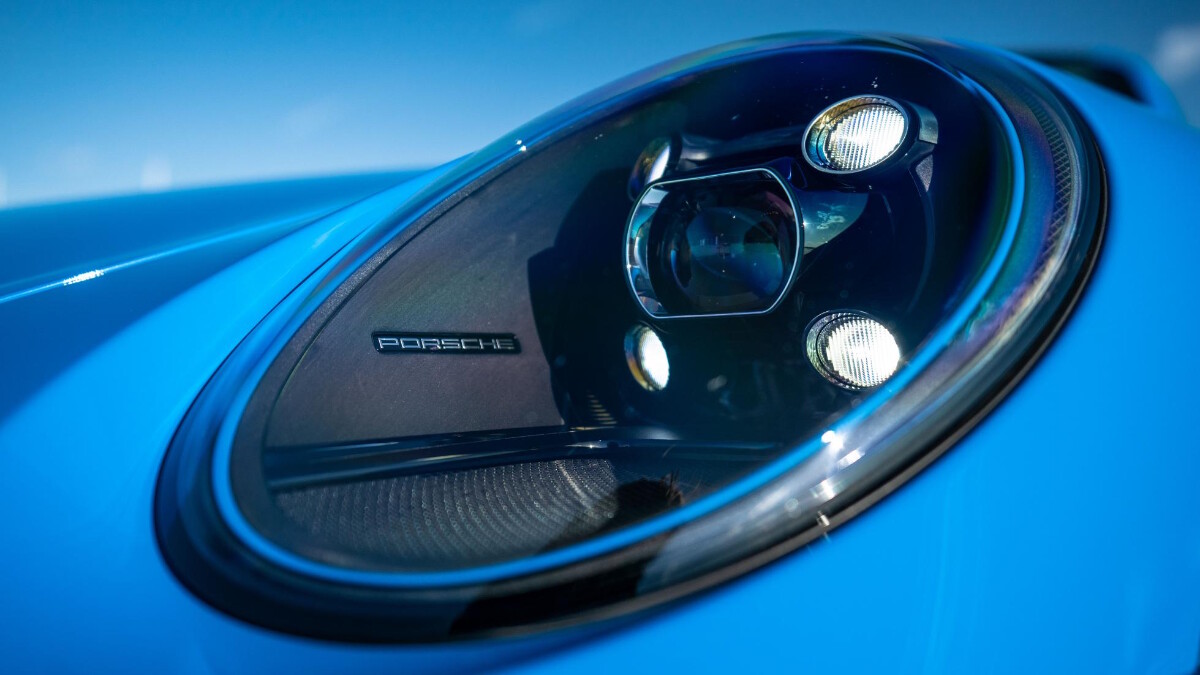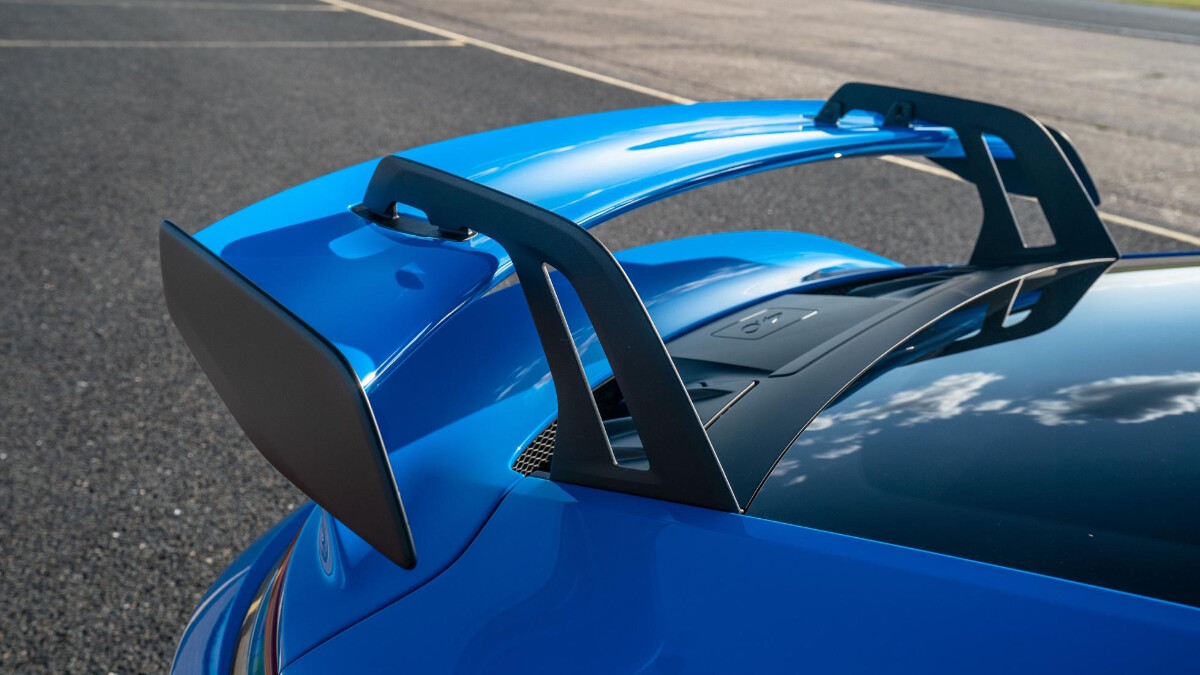 ADVERTISEMENT - CONTINUE READING BELOW ↓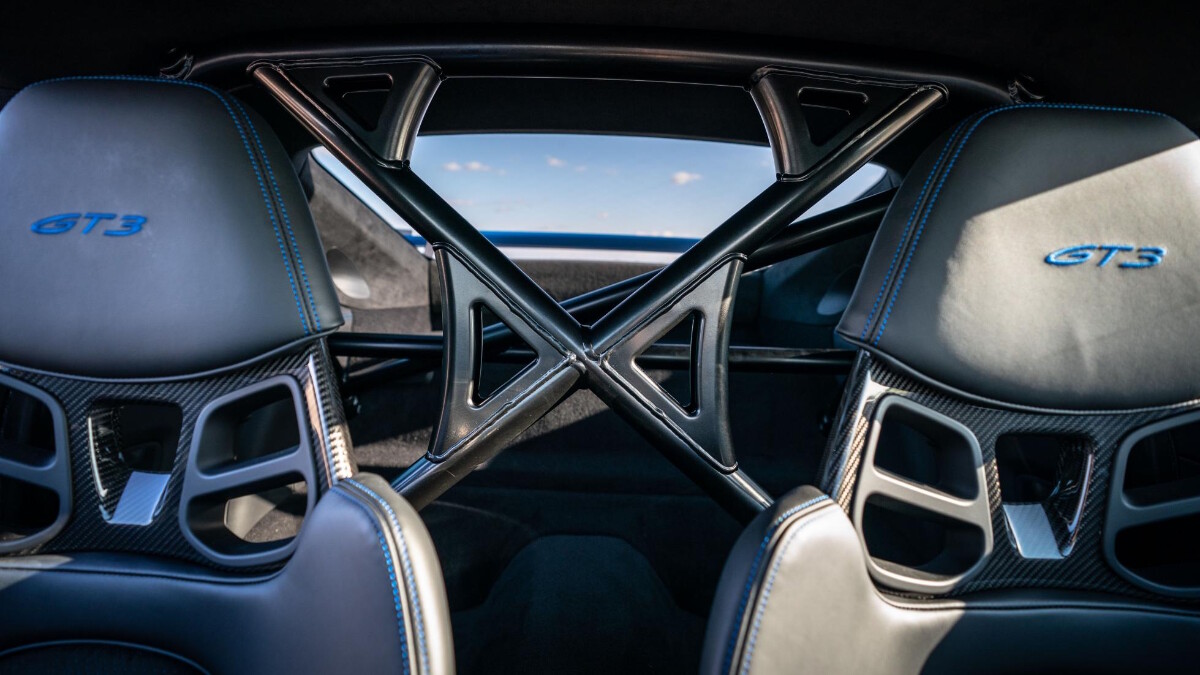 ADVERTISEMENT - CONTINUE READING BELOW ↓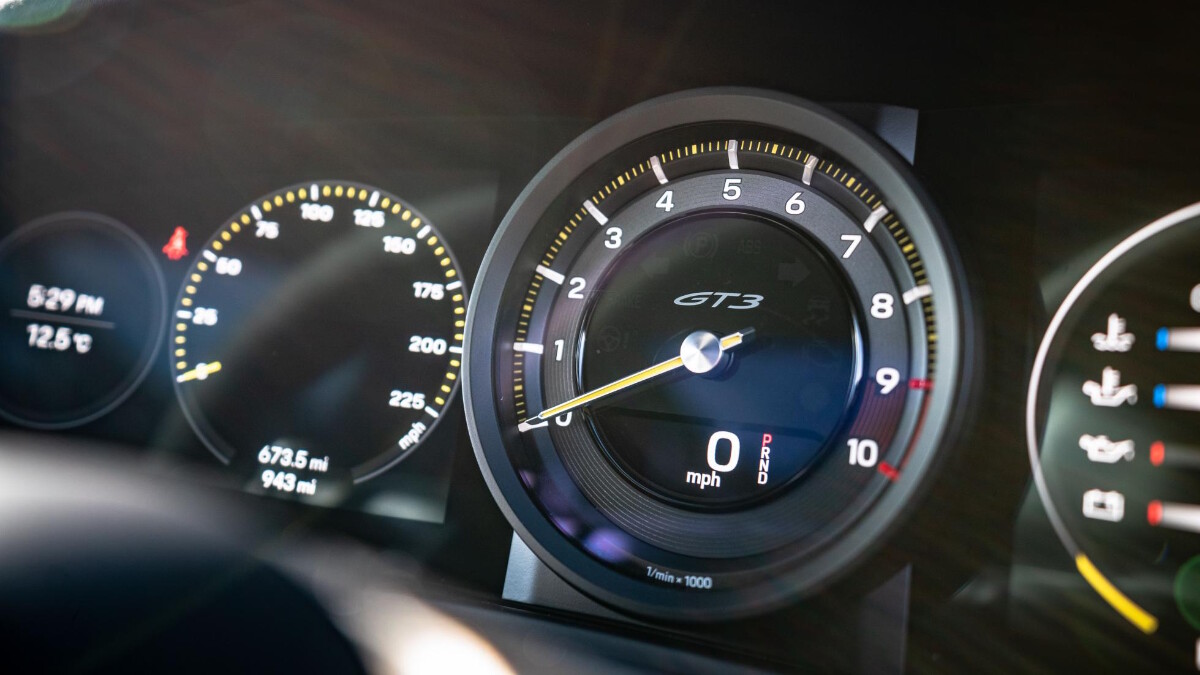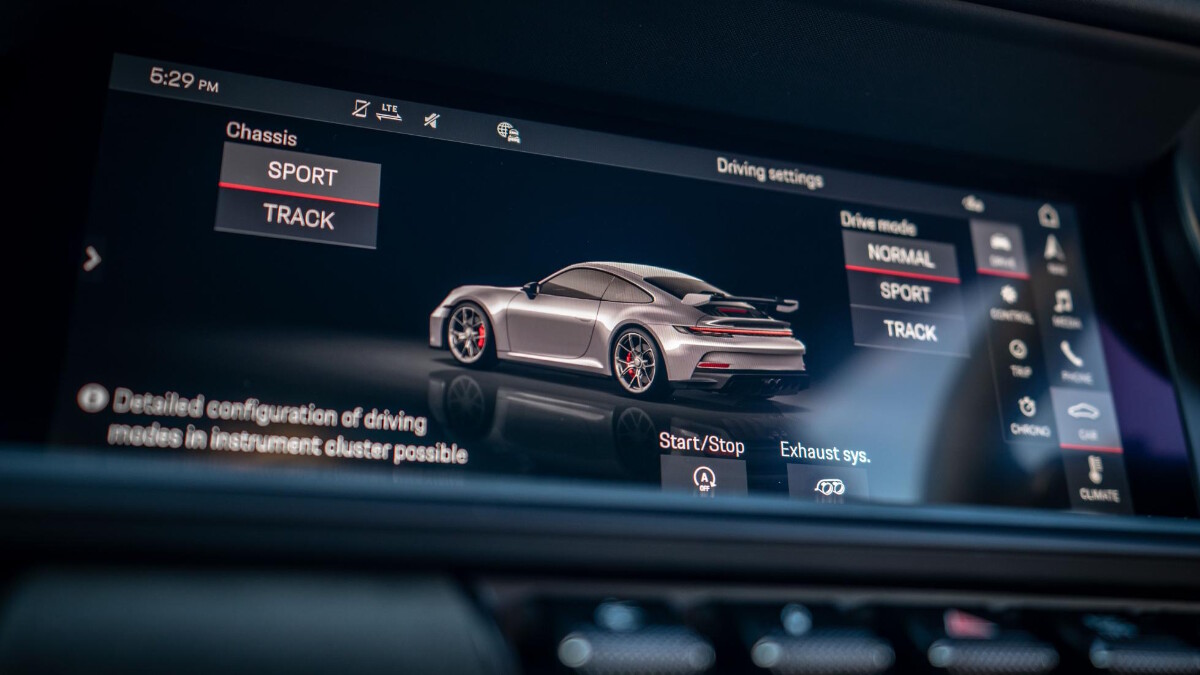 ADVERTISEMENT - CONTINUE READING BELOW ↓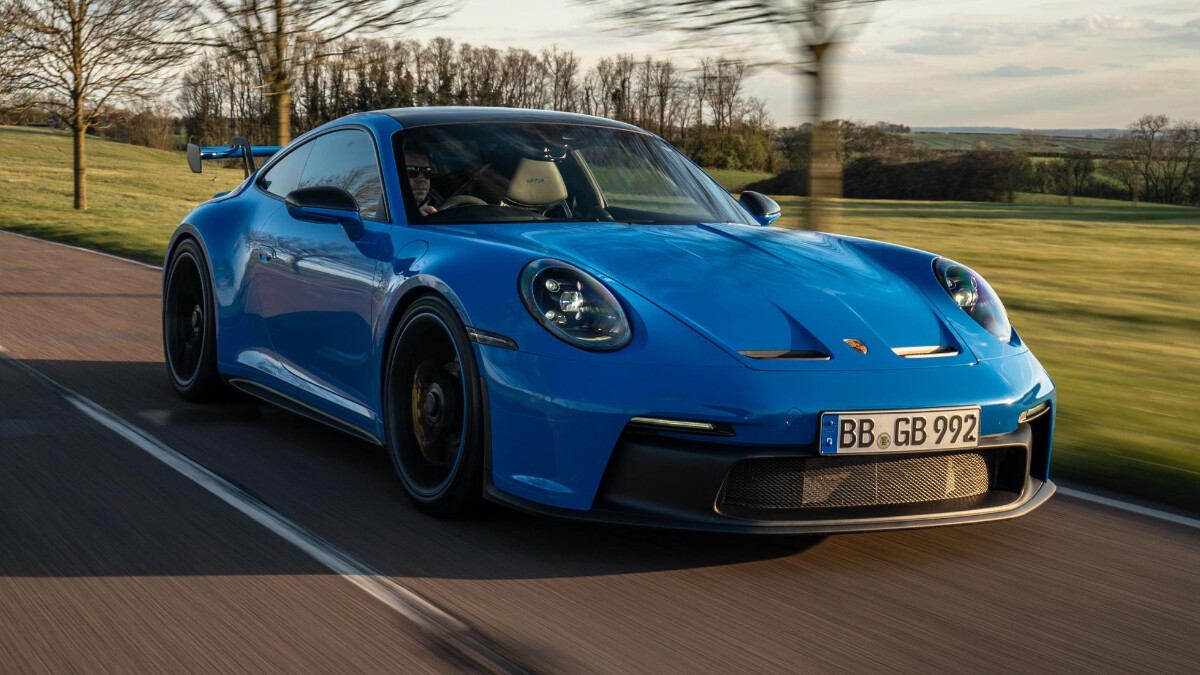 ADVERTISEMENT - CONTINUE READING BELOW ↓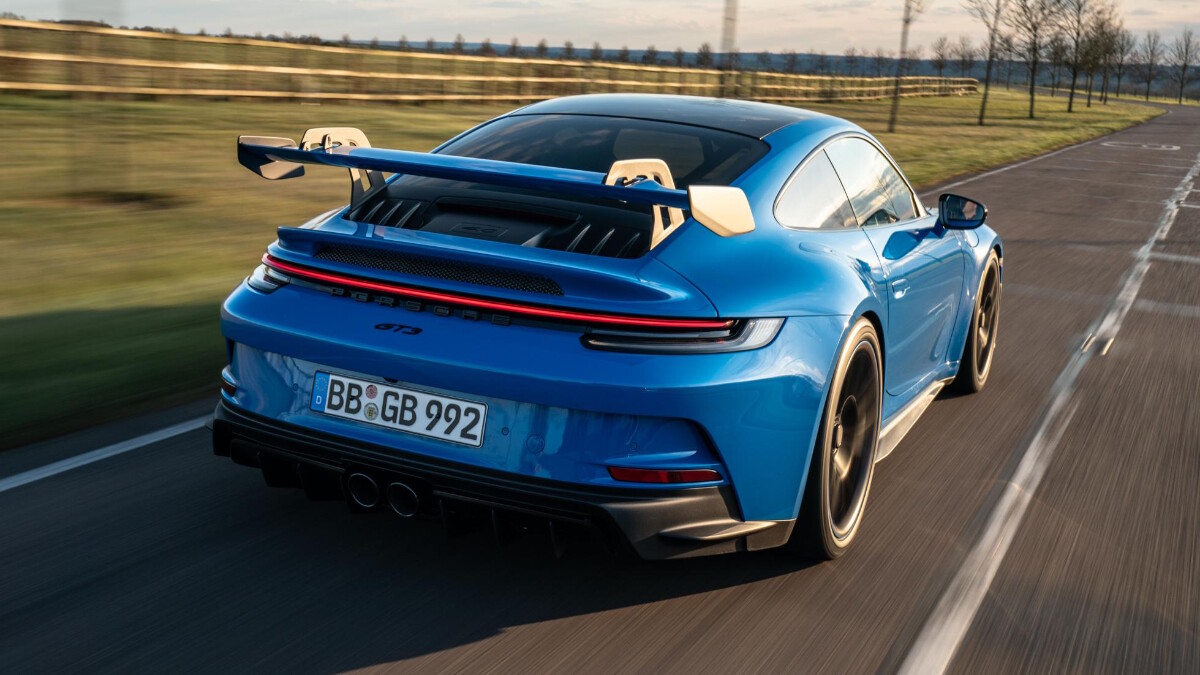 NOTE: This article first appeared on TopGear.com. Minor edits have been made.