This is the bZ4X, Toyota's first attempt at a pure electric vehicle, and mild irritant for fast typers. It's a car that's been co-developed between Toyota and Subaru (Toyota doing most of the hardware), with the Subaru Solterra sister car due in the next few months.
Based on the new e-TNGA platform of manufacturer Meccano, the bZ4X stands to be the start of Toyota's adventures in electric; the 'bZ' part of the name refers to 'beyond zero,' Toyota's strategy for cars motivated by zero-emissions powertrains. And yep, that includes hydrogen. There's due to be some 15 new zero emissions cars from Toyota before 2025, and they'll range from small to large SUVs and a variety of other bodystyles. The '4' in the bZ4X's name is the size indicator, by the way, rather than four-wheel drive—there's both front- and all-wheel drive in the car's lineup from the start.
You've not really answered the question...
Continue reading below ↓
Recommended Videos
In basic terms, this is yet another pure electric, five-seat, midsize SUV that sticks its pointy nose into one of the biggest market segments—you're looking at competition for the Audi Q4-e-Tron, the VW ID.4, and Ford Mustang Mach-E. And it ticks all the boxes for entry without startling you with any one statistic: medium-sized 71.4kWH battery, 400-450km of as-yet-unconfirmed WLTP range, 0-100kph in either 7.5sec or 6.9sec.
There's decent space, tons of credible tech and driver-assistance systems, and really very striking styling, with lots of angles and funky plastic wheel arches that add some visual drama to what is, after all, a fairly normal set of exterior dimensions. There's only so far you can go with the basic shape of a midsize SUV, but Toyota and Subaru have done a decent job of making it look at least a little bit different. Of particular note is that all the forward-facing sensors have been inveigled away into the little black plastic mustache at the front; it's neat and effective. Other cars look like they've run over a set of security cameras and got them stuck fast in their lower grilles.
Versions? And don't get distracted.
At launch, we're looking at two models: a front-wheel-drive version with a single 201hp motor and the biggest (450km+) range, and a faster 214hp all-wheel-drive version with a motor for each axle and four-wheel drive. Unsurprisingly, that gets a slightly more modest range of 'over' 400km. That's the one we've been driving, although it's wise to note that the cars we drove were pre-production prototypes with non-standard finishes on the interiors, disco-themed wraps, and several unconfirmed sets of final specs. With tweaking and officialdom yet to be finalized, this is a decent look at what we'll be getting from this car in the round, rather than a final verdict.
Oh, and Toyota makes a big deal out of the fact that the bZ4X is decent off-road—unlike most of its competition—sporting an X-Mode that sees it more than capable of dealing with conditions that most owners probably won't put it through. Which is true, seeing as we waded, hill-climbed, cross-axled, and mud-ran a bZ4X through several carefully crafted off-road courses. It might not have ever been in a position to fail, but even with summer 'eco' tires and some ham-fisted driving, the bZ4X showed that it's got more off-tarmac chops than 75% of its peers do. That might have something to do with Subaru.
What's surprising?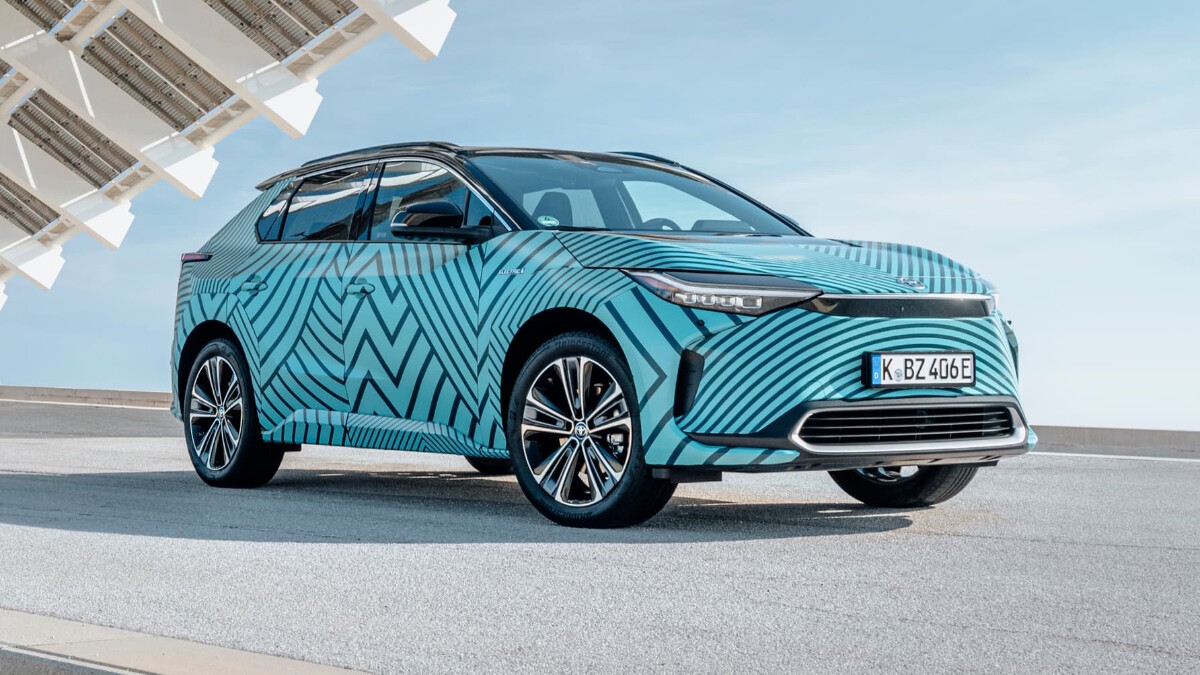 Well, not much. The bZ4X seems to be a bit of a box-ticker in terms of hitting all the right notes without hitting any high ones. The battery is of a decent size (although there's only one option at the moment, Toyota says it would provide options if demand presented itself), the space on offer is generous but not startling, the performance is adequate. It rides and steers with competence and precision.
The interior is nice, and operates quickly and efficiently, and there's a decent lick of tech. In fact, the only bugbears were the things we couldn't try, which might give the bZ4X a bit of an uplift in the personality stakes. One is an optional solar roof that can charge the main traction battery, which Toyota estimates could add up to 1,800km of range in a year, as long as you live somewhere sunny enough.
The other is the yoked 'One Motion Grip' steer-by-wire system. No direct connection to the front wheels, a butterfly handlebar arrangement for a control surface that never rotates more than 150 degrees. Now, unlike some other yoked systems that are attached to a steering column, One Motion Grip has no connection at all—so you can set the sensitivity to perfectly align with having a steering wheel you can't easily spin. It remains to be seen how effective that is—homologation is taking a bit more time than expected—but its a really interesting piece of technology that we'd really like to try.
On the road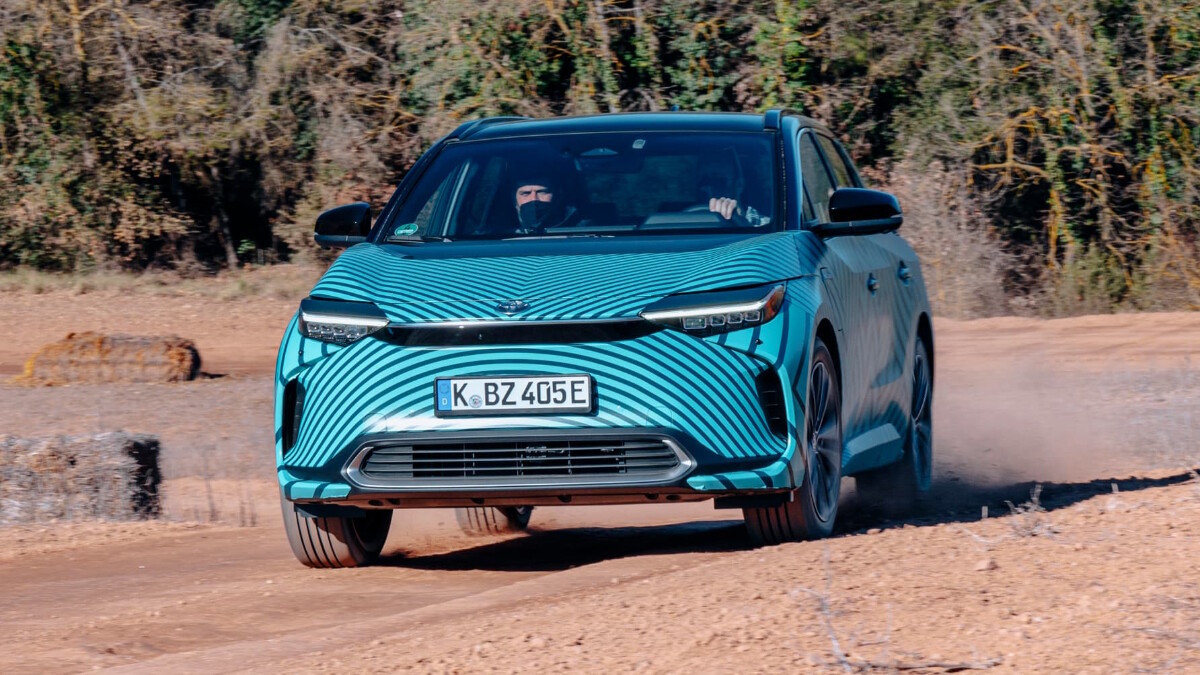 Competent—that's the overriding impression you get from the bZ4X. On super-smooth Spanish roads (apart from the off-road sections), it handles well, but feels heavy, shades toward comforting and easy to deal with understeer should you get keen. Vision is acceptable, and the steering accurate if not the most communicative—although it doesn't really need to be for this kind of car. The ride is also pretty soothing, but it's hard to tell what it might be like on bad roads.
Annoyingly, the one-pedal brake regeneration isn't aggressive enough to really be considered one-pedal. Toyota needs to up the regen to make it more useful—you'd be surprised how quickly you get used to lift-off braking. After that, the friction brakes are good and easy enough to modulate.
What's underneath?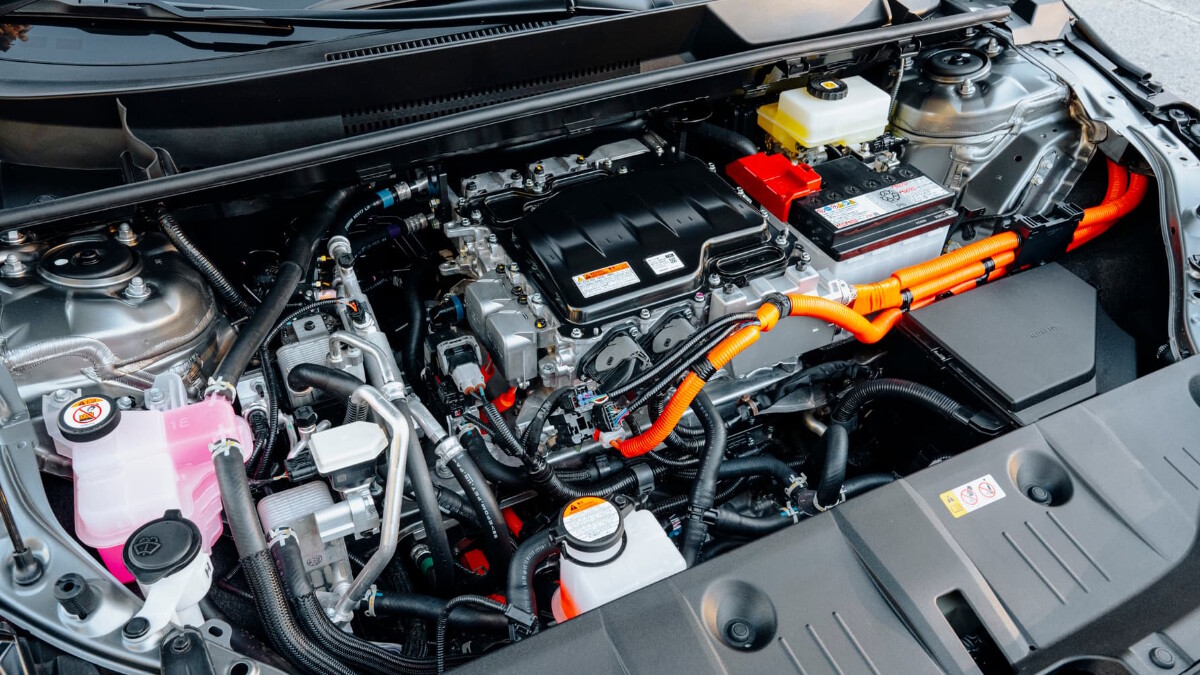 Midsized battery of 71.4kWh stuffed into the chassis as a stressed part of the structure, and good weight balance. The all-wheel-drive, dual-motor version we've driven is perky rather than fast, with acceleration that tails off significantly after 100kph. Interesting to see that Toyota simply hasn't bothered giving the bZ4X neck-snapping acceleration just for the sake of it (good), and progress is genial and...progressive. Sounds weird to say that, but it makes the most of the smoothness of the electric drivetrain, and feels appropriate.
We did ask whether the 201hp unit would fit in both ends of the car, and apparently it would, giving obvious opportunities for a 402hp bZ4X, if only for the possibility of smashing that in to Toyota's motorsport arm and getting a GR bZ4X and making vowels redundant forever.
Range and charging—and yes, we need to know!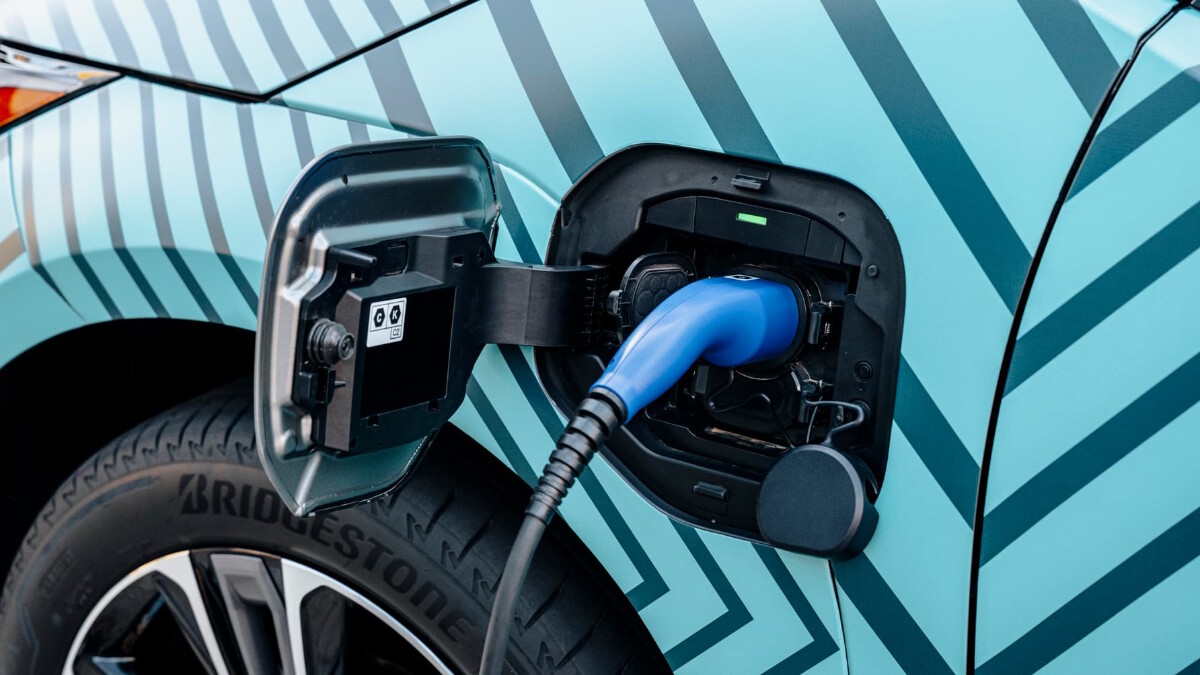 All bZ4X units get 150kW DC charging as standard, meaning a quick 10-80% top-up on a big rapid charger in about half an hour, or 70 minutes on the more common 50kW. Early cars will get 6.6kW AC, with 11kW three-phase AC from later in 2022, although three-phase is industrial power, so unless you live in a warehouse, it might not make much difference. Heatpumps are standard, as are water-cooled batteries, so it should be as efficient as it can be. And Toyota is confident that this battery set up will last a long time—you can tell by the proposed warranty.
On the inside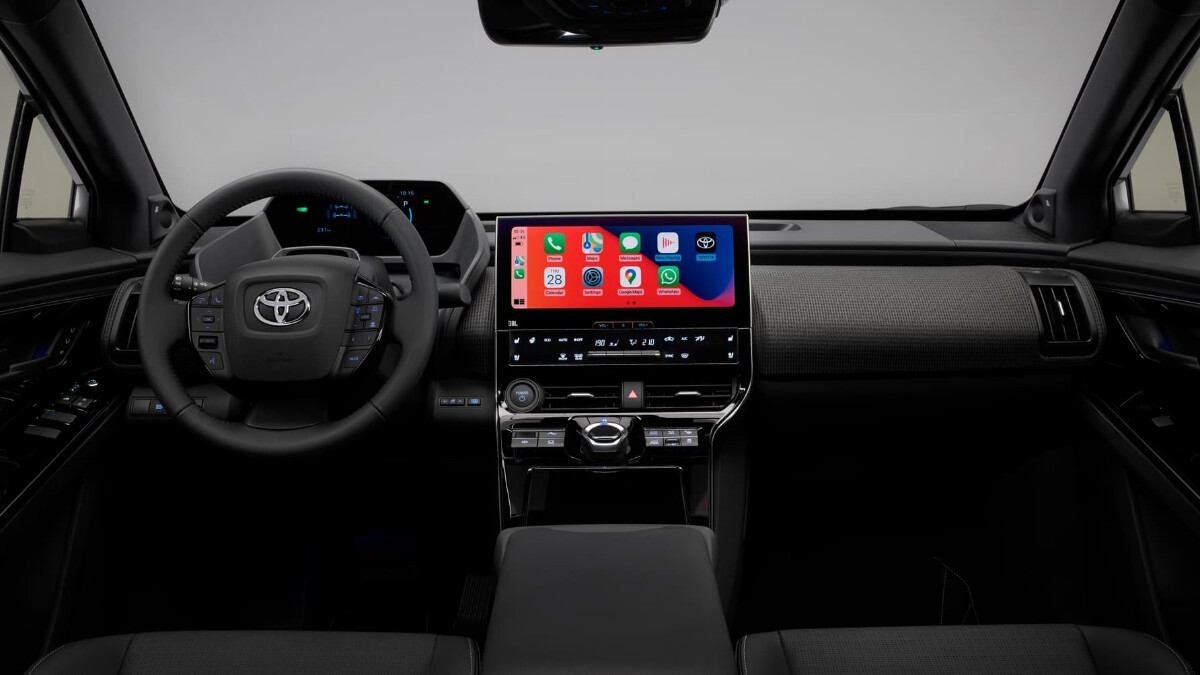 As we said, these cars were pre-production prototypes, so it's hard to be proscriptive, but the bZ4X feels well-screwed together despite the obvious non-production spec. There's a bit of recycled material, some hard plastic in odd places, and some nice touches—as well as decent space front and rear—but we'll have to wait for the production cars to pass judgement.
So what about the tech?
There's lots of it, and Toyota is decent at this sort of thing, so it's probably going to work. The obvious stuff first: a 12.3-inch central touchscreen that works really well (the lowest 'Pure' grade gets an eight-inch version if you paw through the specs), plus a smaller display in front of the driver. Now that's supposed to sit in the driver's eyeline, but it doesn't work if you're more than 5'10". There's the usual Apple CarPlay and Android Auto, voice control, digital assistant, and connected satnav that will actively route maps for traffic and convenient charging.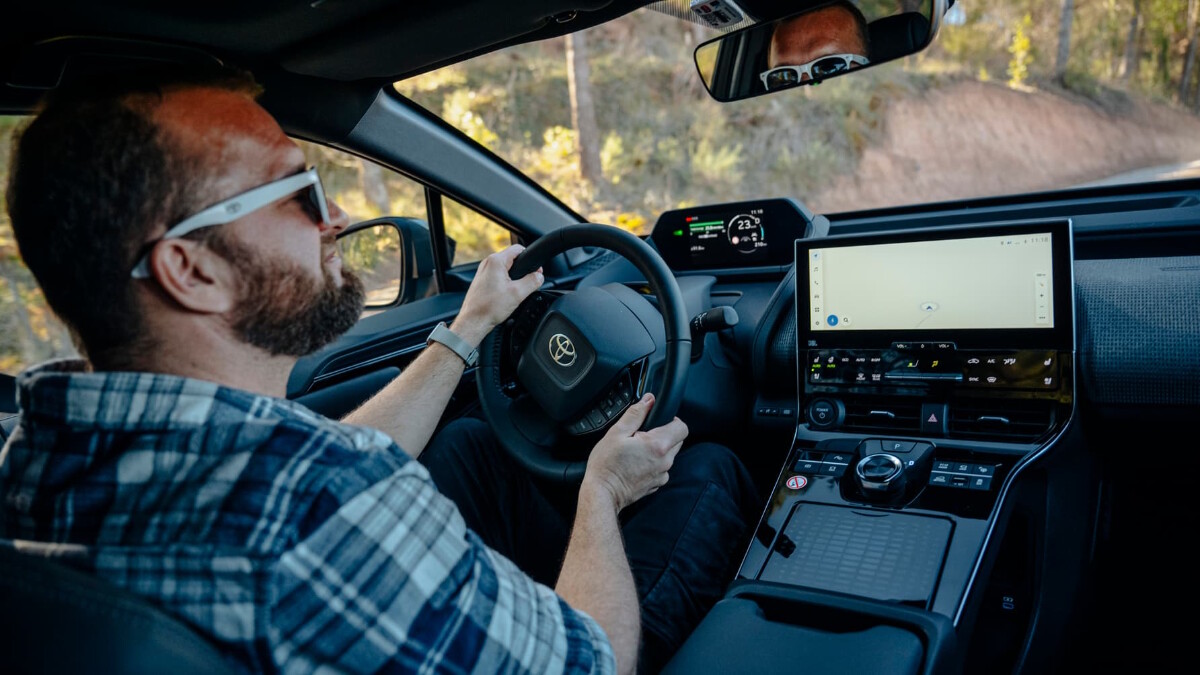 Of more note is the Toyota 'T-Mate' system, with upgraded external cameras and radar systems—everything from pre-collision to intersection turn assistance, emergency steering assist, front cross-traffic alert, and even a system called safe exit assist that stops you opening a door into traffic. You can even option an 'Advanced Park' system that can park the car remotely, and 'Safety Sense,' which monitors the driver's posture to make sure they're not feeling sleepy or unwell—and it'll trigger a warning if it thinks you're not awake enough. There's a ton of stuff, in other words.
Is it practical?
Well, front passengers are well catered for, and the rear is roomy. There's a slight hump in the middle of the rear, but it's not enough to impinge too much on center-seat legroom. There's a big center console to lose all your stuff in between the front seats and plenty of other storage. The trunk itself is a decent 452 liters (no word on how big with the rear seats flattened), but of more relevance is the wide hatch that will make loading easy. Plenty of room for a reasonably sized dog, or bags of sports kit.
Final thoughts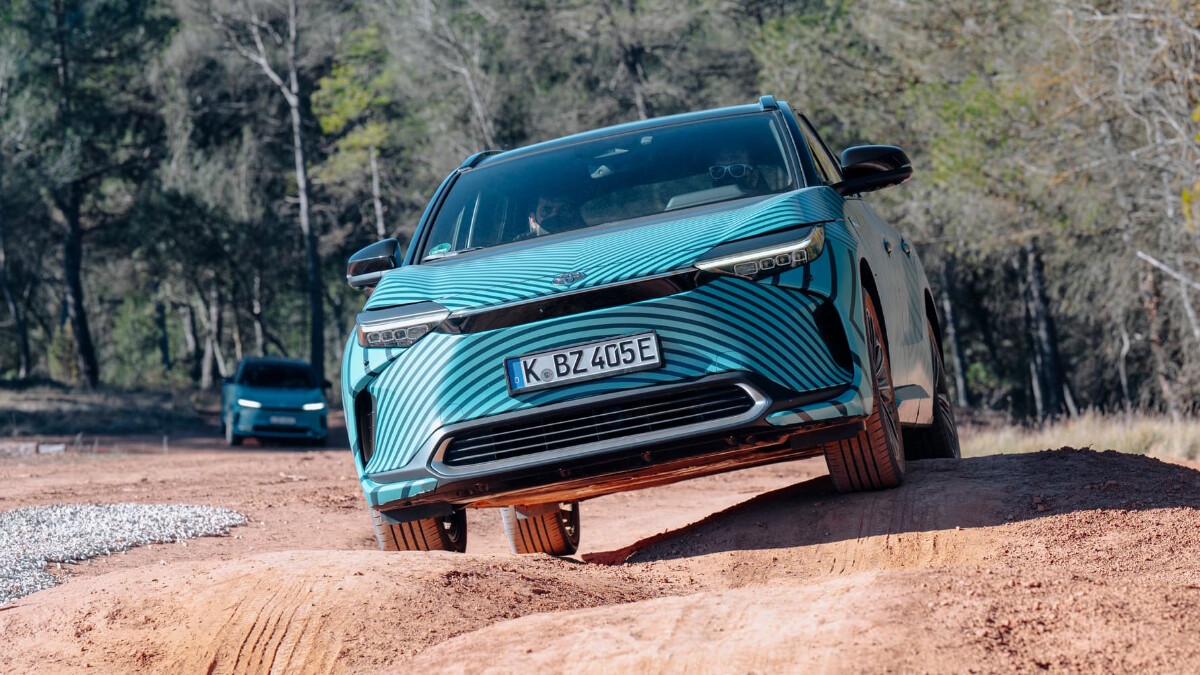 Not the final version here, so we'll—slightly—withhold absolute judgment until we've driven full production versions, but there's a lot to like with the bZ4X. It's an extremely competent, well-built example of the breed, and it looks really quite striking. The only issue being that it doesn't have a particular unique selling proposition that makes it really stand out bar the way it looks.
It doesn't help that all of it's main competition also offer versions with more than 480km of range, either. Like it or not, range is still an obsession with EV owners. But this is a solid effort from Toyota, albeit entering the game in the mid-pack rather than groundbreaking.
More photos of the 2022 Toyota bZ4X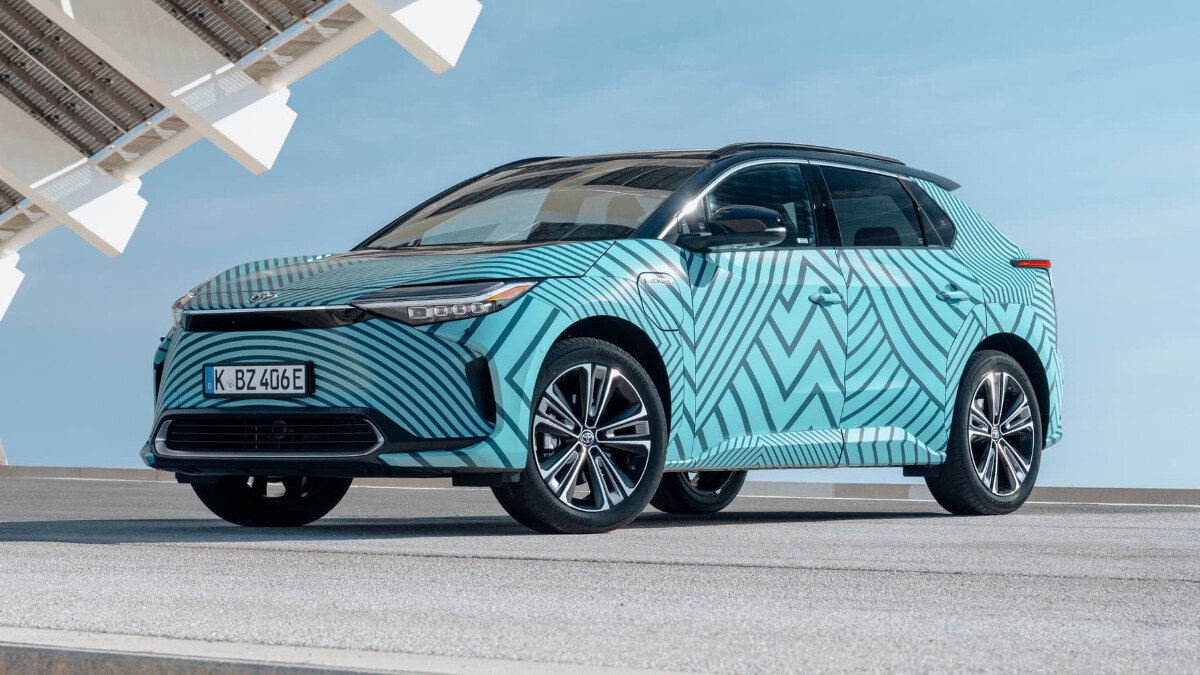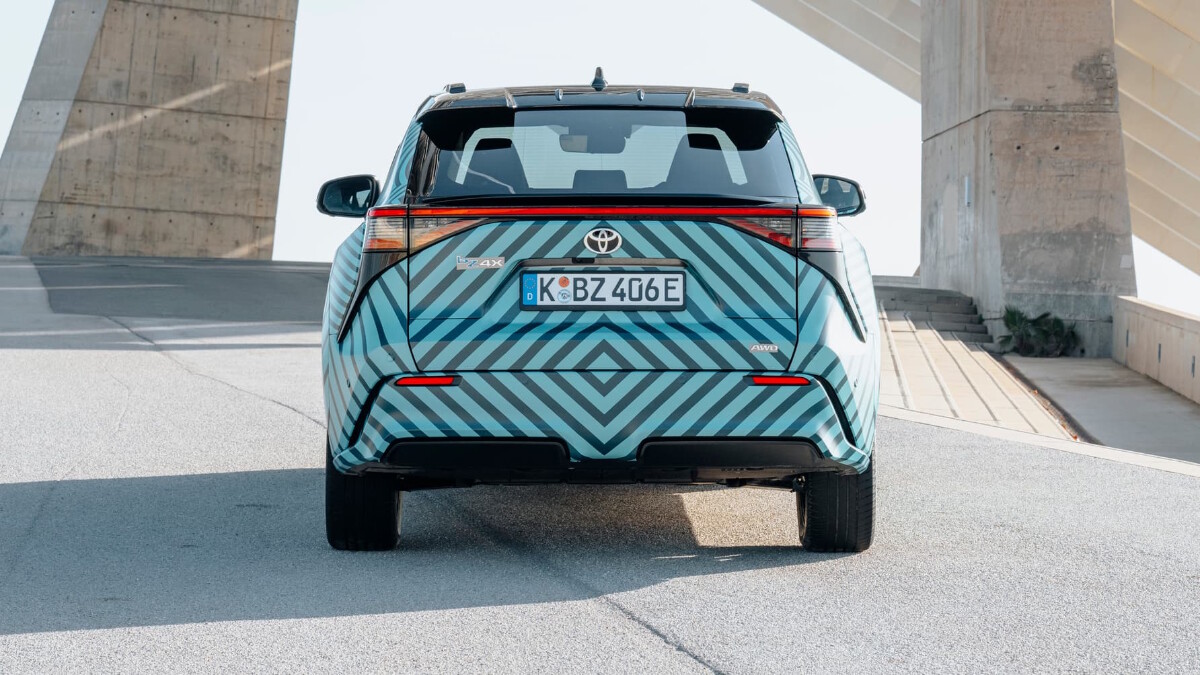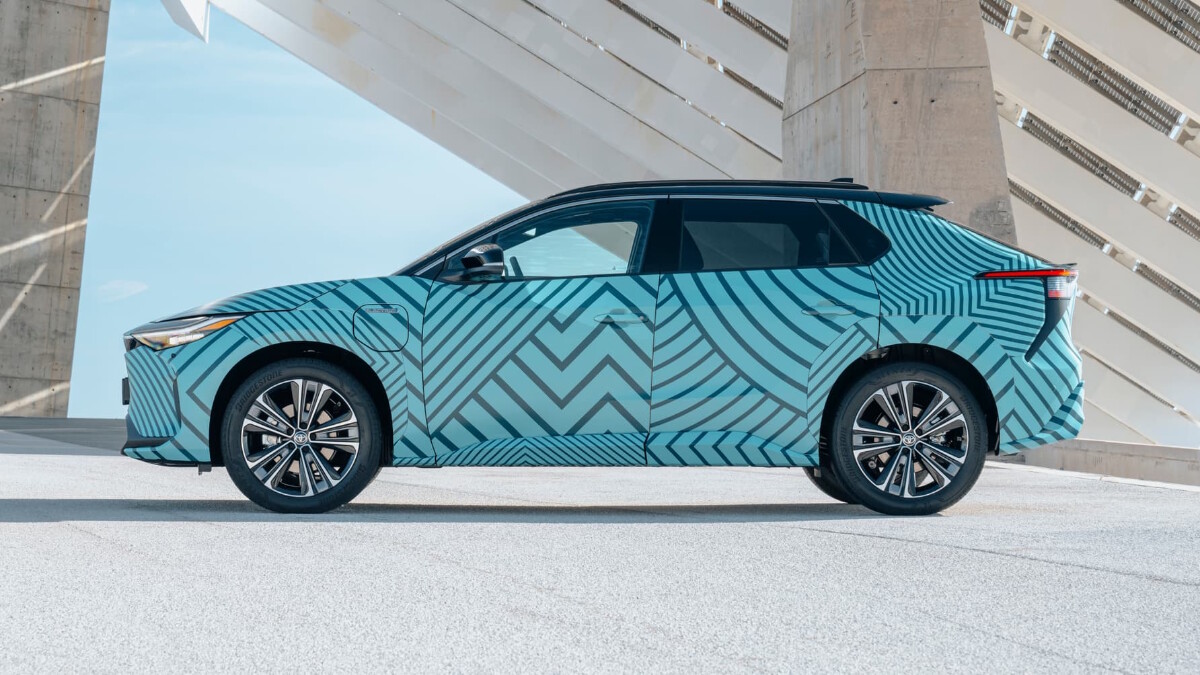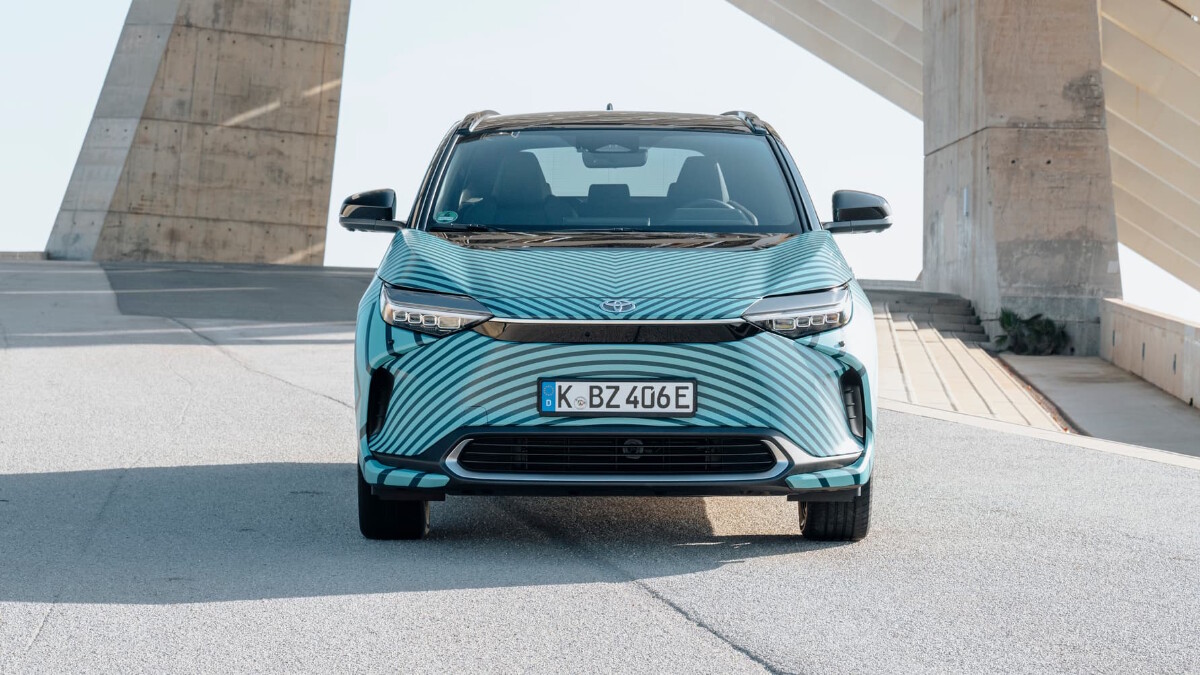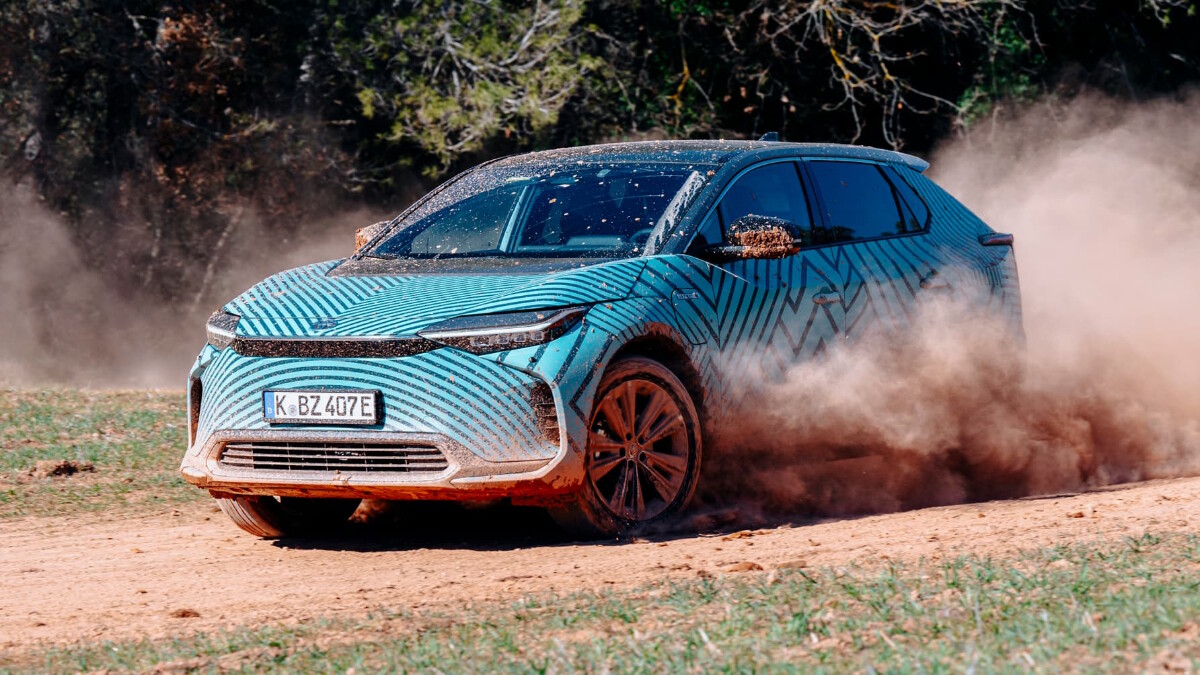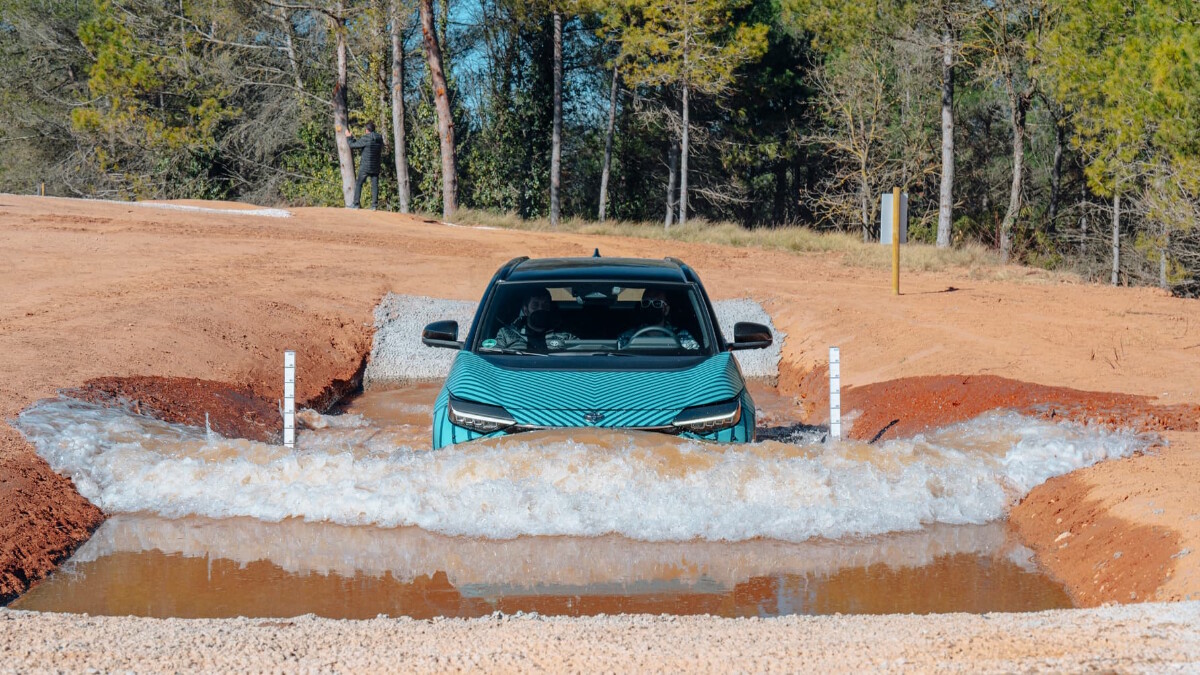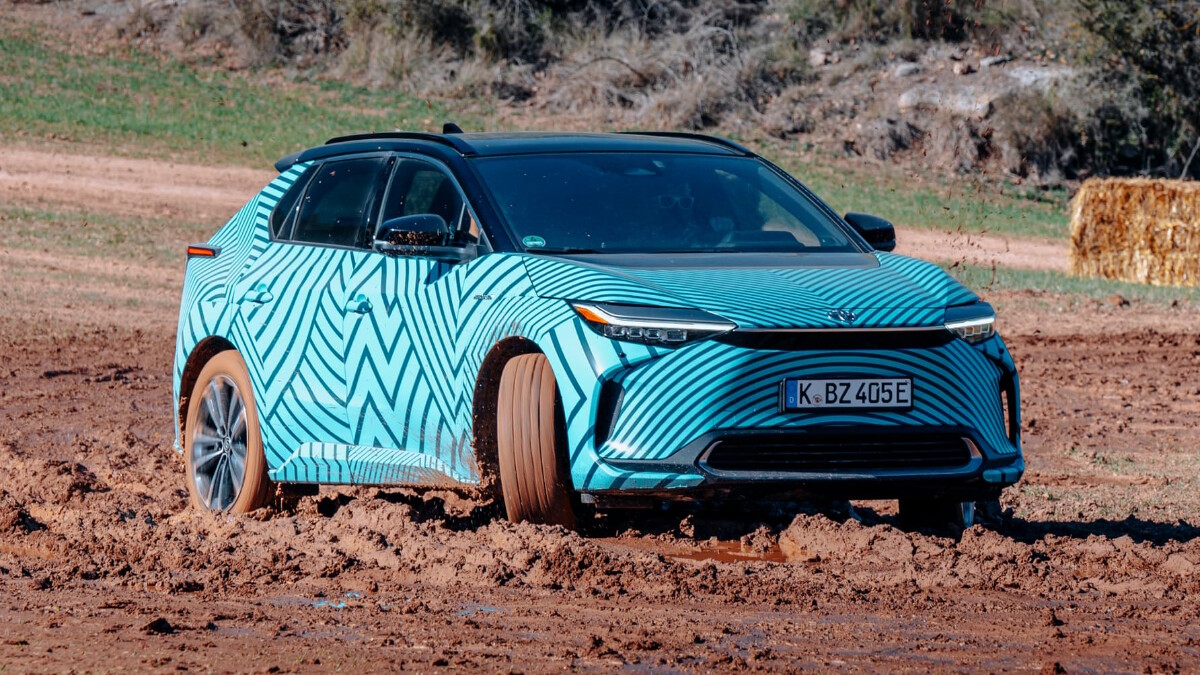 NOTE: This article first appeared on TopGear.com. Minor edits have been made.
Top Gear Philippines is now on Quento! Click here to download the app and enjoy more articles and videos from Top Gear Philippines and your favorite websites.