While Chinese-built budget crossovers are selling like halo-halo on a hot day, Toyota—which pioneered the crossover concept—doesn't have a budget crossover of its own. Thankfully, corporate partner Daihatsu just happens to have a cheap crossover Toyota can borrow: the Daihatsu Rocky.
With a Toyota grille and badges, the Rocky becomes the Toyota Raize. And unlike other Daihatsu rebadges sold here, it comes with an optional high-performance turbocharged motor. But will that be enough to take the fight to the Chinese?
Styling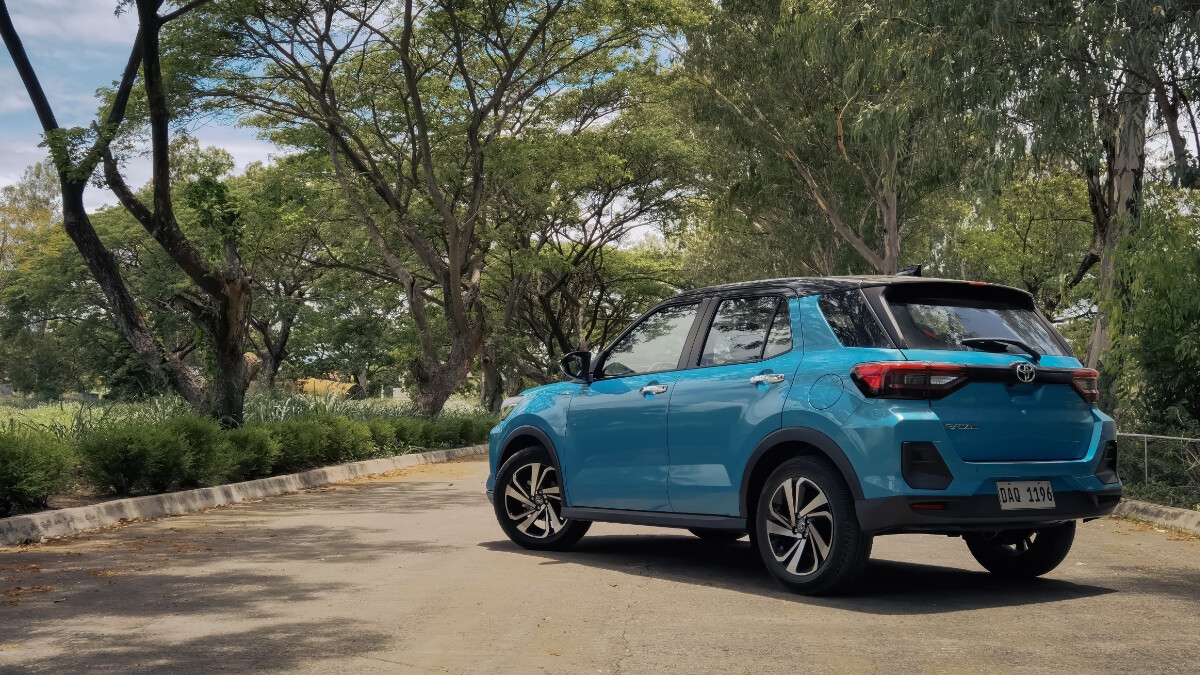 Despite its Daihatsu roots, the chunky Raize riffs on the RAV4's rugged vibes. Toyota's trademark scowling grille is bordered here by slim headlamps, while a small upper grille breaks up the vertical heft of the front end. Cartoonishly large fenders wrapped around handsome 17-inch alloy wheels break up the side profile nicely.
Continue reading below ↓
Recommended Videos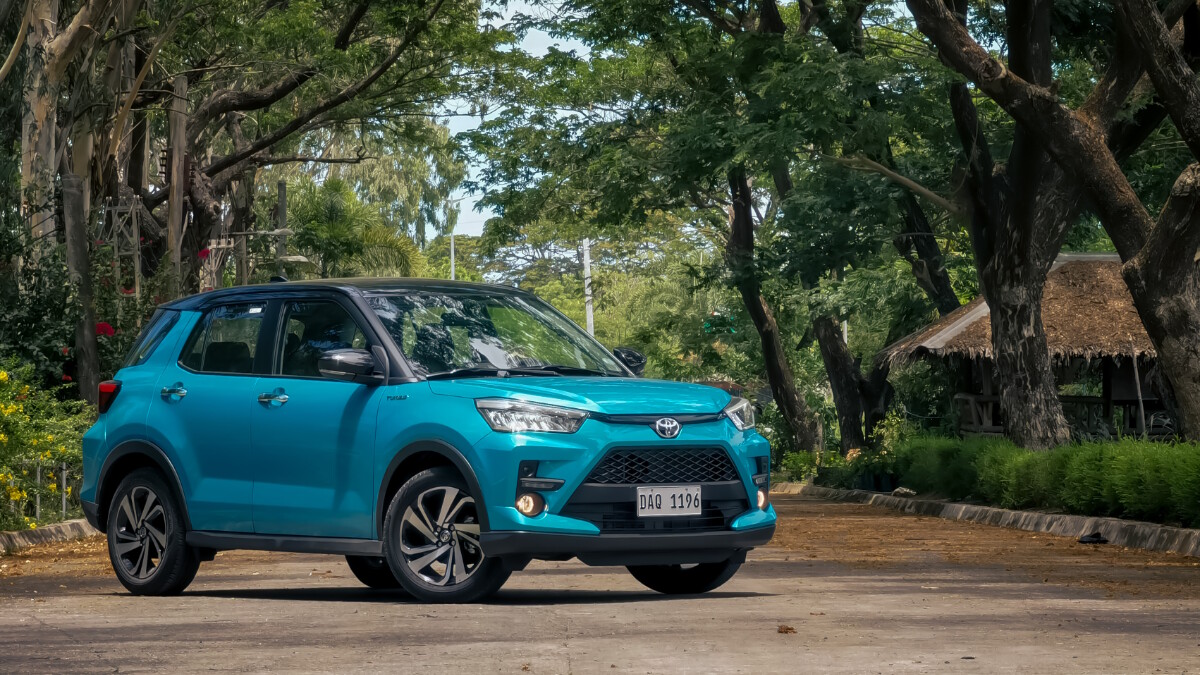 Black trim around the big windows create a floating roof-effect and hide the awkward aero-fences meant to reduce turbulence around the rear glass. That glass still collects dust like crazy, though. The rear end is straight Daihatsu, but it complements the Toyota design elements rather well.
NEWS YOU MIGHT HAVE MISSED:
The Toyota Vios is now available for as low as P7,518 per month, Raize for P9,351 per month
PH car sales: CAMPI figures show 25,149 units sold in April, Toyota remains number one
Interior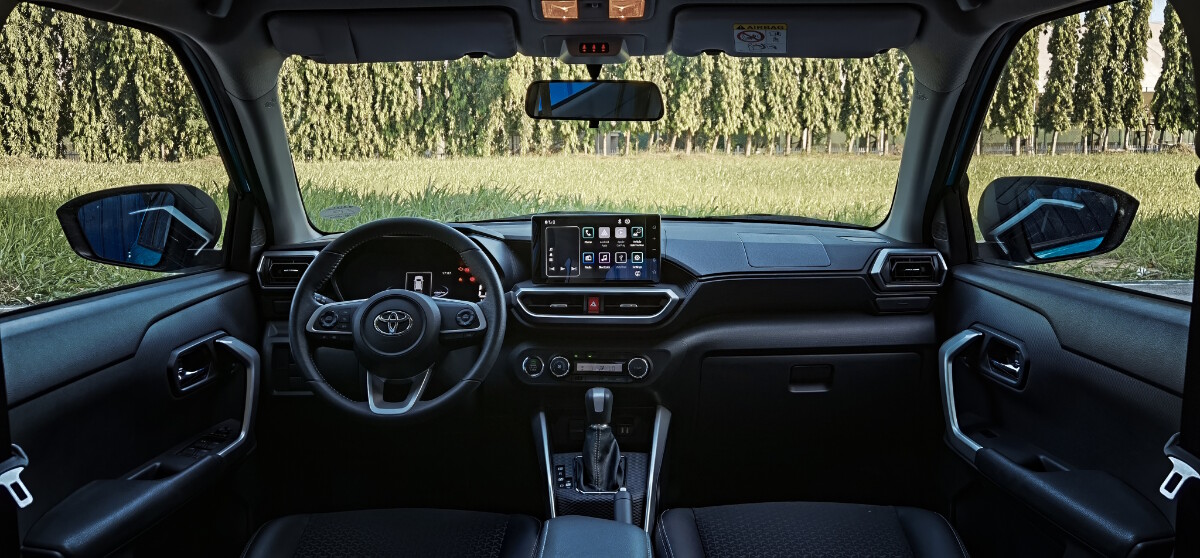 The Raize's interior is a sea of hard plastic. Thankfully, a wide variety of finishes, ranging from matte silver to dark faux leather to a quirky diamond-relief pattern, helps keep things interesting. Chunky, futuristic angular shapes dominate, with clever storage options hidden in odd nooks and crannies, such as cellphone pockets beneath the shifter and beside the handbrake, and those hideaway cupholders under the A/C vents.
Despite the cleverness, there are worrying signs of cost-cutting. Sharp edges on the silver trim. A wavy and dimpled rearview mirror. And a center console that squeaks when your seat rubs against it—which makes left turns annoying.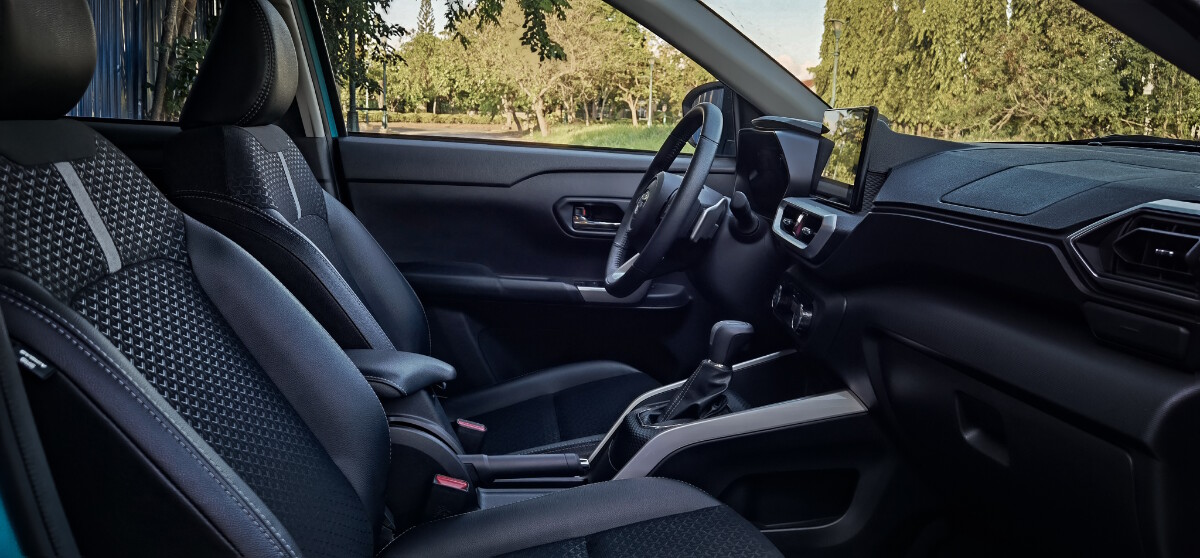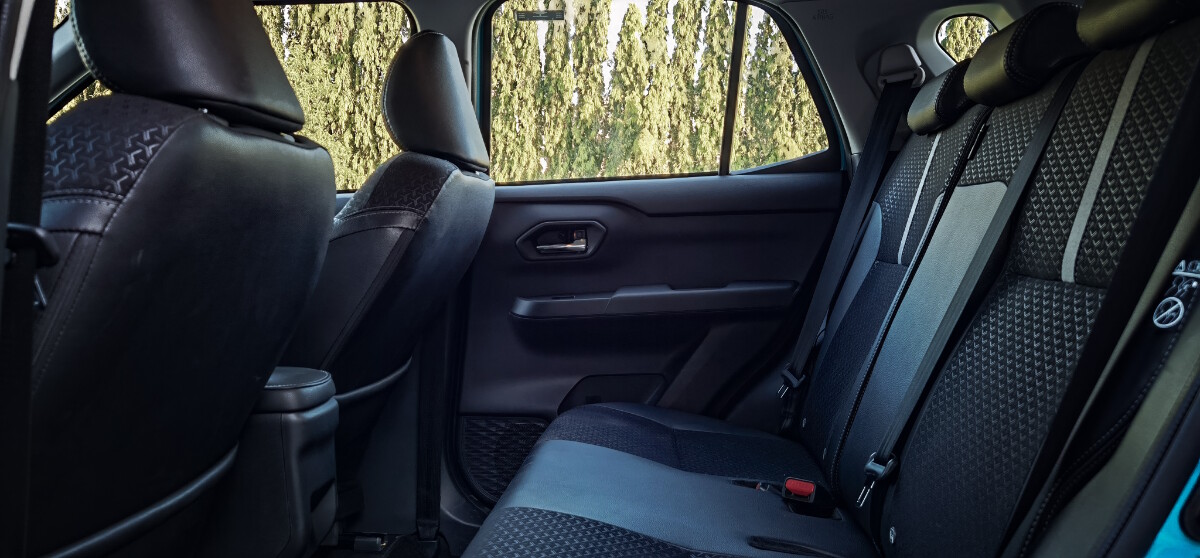 That seat is pretty comfortable, otherwise, and provides enough adjustment for anyone to find a decent driving position. There's a lot of headroom up front, and legroom all around is pretty good. The rear seats recline, but only slightly. Most owners will likely set it and forget it. There's a center shoulder belt, but you literally sit on top of the latch when buckled in. No center Isofix mount, but full-size child seats fit in the outboard positions. There are no rear A/C vents, but the Raize is so small, the back seat stays pretty cool at high noon, even on this untinted test unit.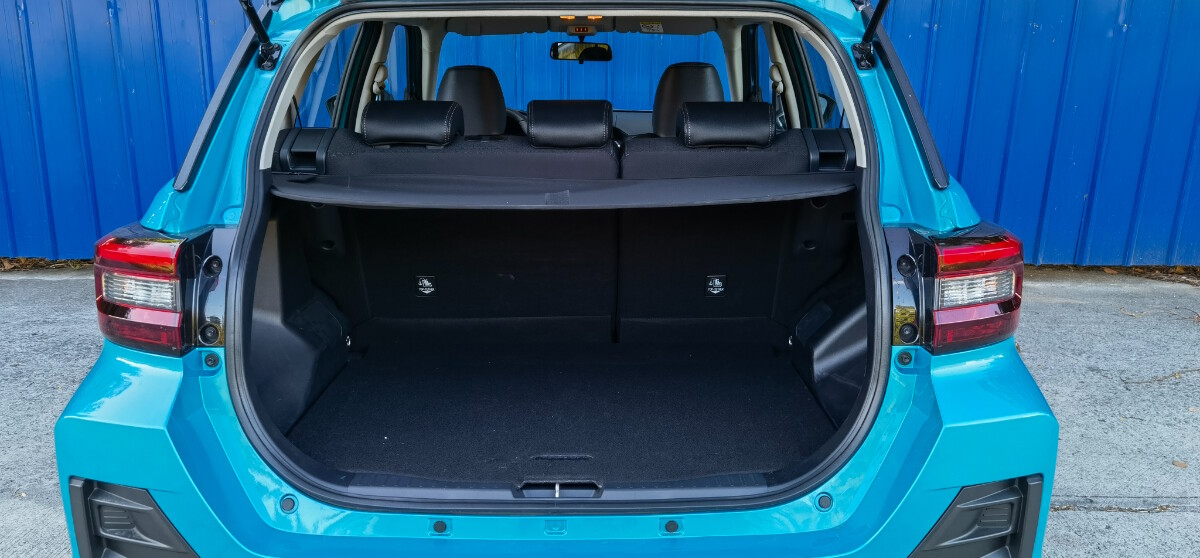 The 369-liter cargo area sits at the large end of the class, easily shadowing the bigger MG ZS. An 80-liter underfloor bin houses a full-size spare and whatever emergency tools or supplies you want to stack on top of it. The rear seat folds down for more space with easy-to-reach shoulder latches. There's a tonneau cover to shield your groceries from the sun, but it's rather flimsy. There's no provision for a hard shelf, as on the Raize's competitors.
Engine performance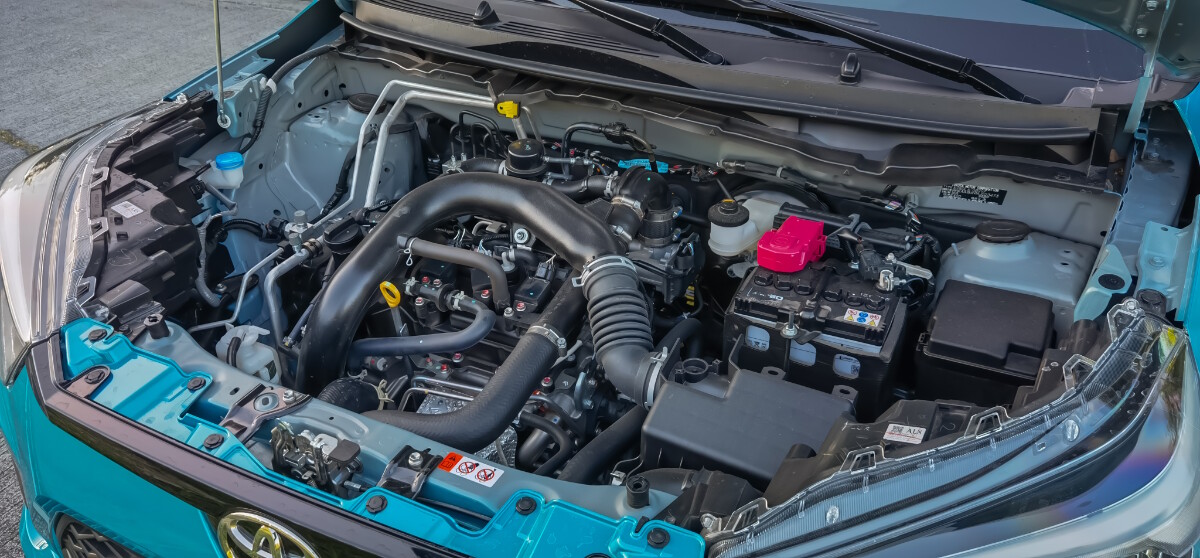 What the Raize does have over its competitors is a turbocharged 1.0-liter three cylinder 1KR-VET engine. While based on the port-injection motor in the Wigo, it makes a healthier 97hp and 140Nm of torque. Channeled through a continuously variable transmission, this allows 0-100kph in a brisk 11sec. Quite a bit faster than a Wigo, or even the Vios!
The CVT slurs forward like a speedboat riding that wave of torque, but can mimic traditional gear shifts in Sport mode. At full throttle, however, those Sport mode shifts can get a bit erratic, resulting in reduced performance. Much simpler to stick to Drive and use the paddle shifters or the 'PWR' button on the steering wheel for quick overtakes.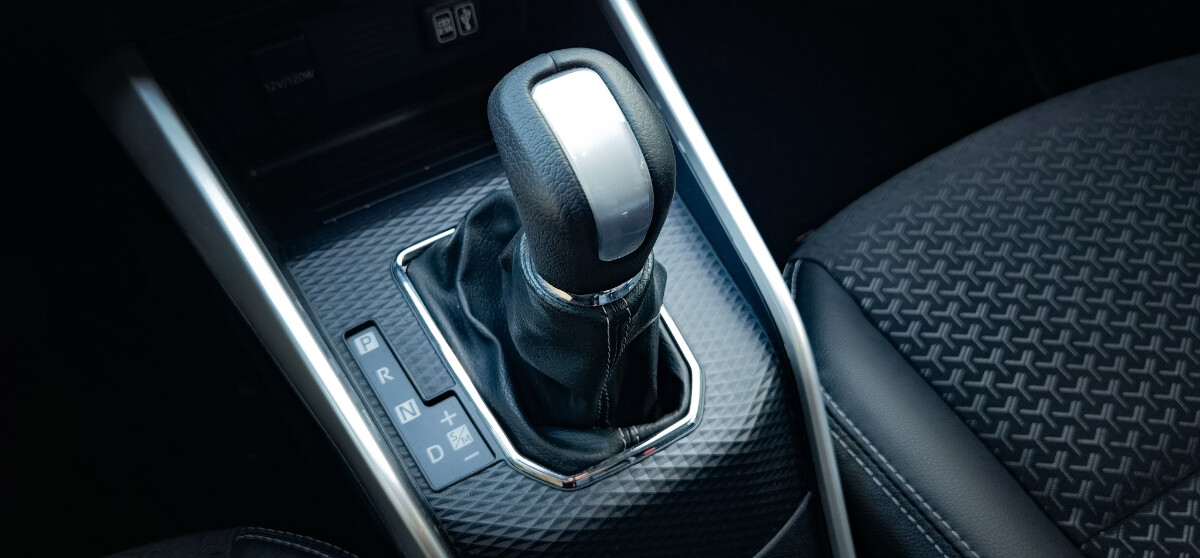 While buzzy at full attack, the three cylinder is surprisingly quiet and unobtrusive in daily use. At 80kph on the highway, the Raize does 25km/L, despite the chunky body and heavy wheels. City fuel economy ranges between 10-12km/L, though it can drop below that in traffic, depending on ambient heat, and A/C use.
Ride and handling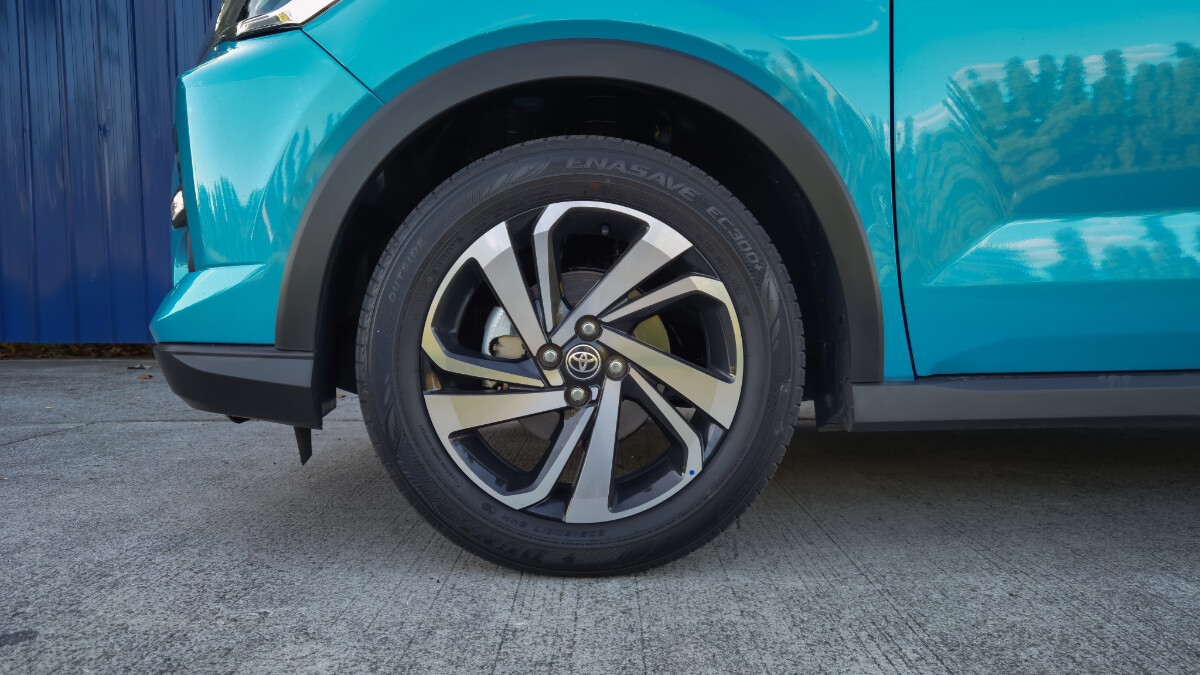 Don't let the Turbo badge and the big alloy wheels fool you into thinking this is a hot hatch. The shock absorbers have insufficient damping to quell wheel judder over bumpy roads, and the spring rates are insufficient to keep the Raize level in quick turns. Emergency evasive maneuvers can be a bit hairy. The brake pedal also feels a bit wooden compared with the one on our Raize 1.2 G test car, perhaps signifying that this turbo unit has been abused quite a bit more!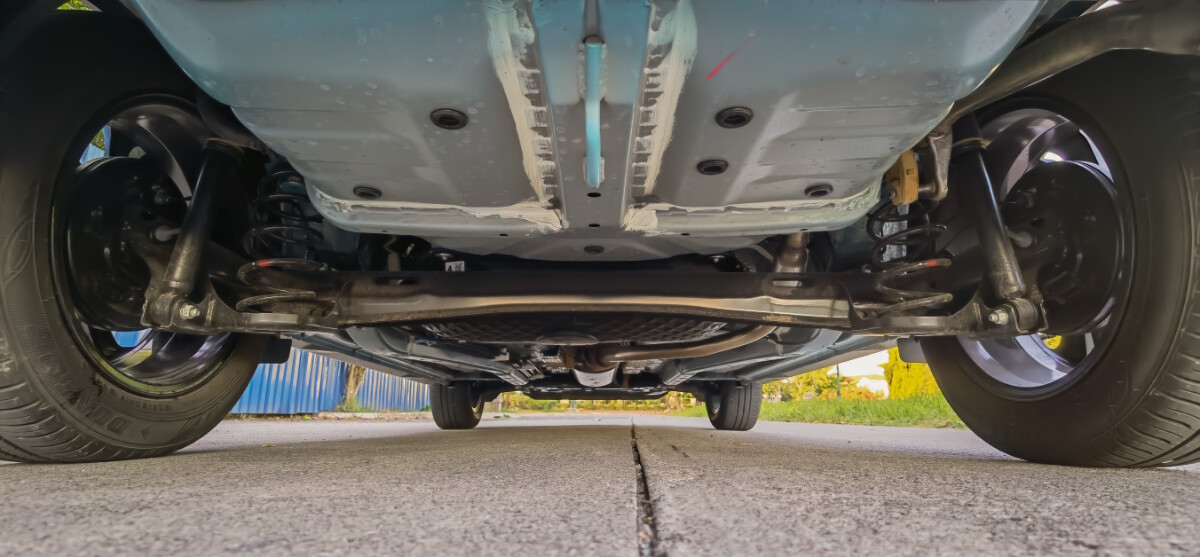 So it's not a budget GR Yaris, not by a long shot, but the Raize actually acquits itself well in daily driving. The extra oomph makes short bursts of overtaking on the highway or in moving traffic a joy, and the gigantic windows and the ultra-light steering make it ridiculously easy to weave through traffic. The soft suspension proves comfortable on city streets and long highway jaunts, and aside from some tire rumble—and that squeaking console—the interior is generally quiet. And once you get where you're going, the short wheelbase, the proximity sensors, and the rear camera make parking dead easy.
THE LATEST ON TOYOTA:
Review: 2022 Toyota Avanza 1.5 G CVT
Specs, prices, features: Everything you need to know about the new Toyota Veloz
Extra features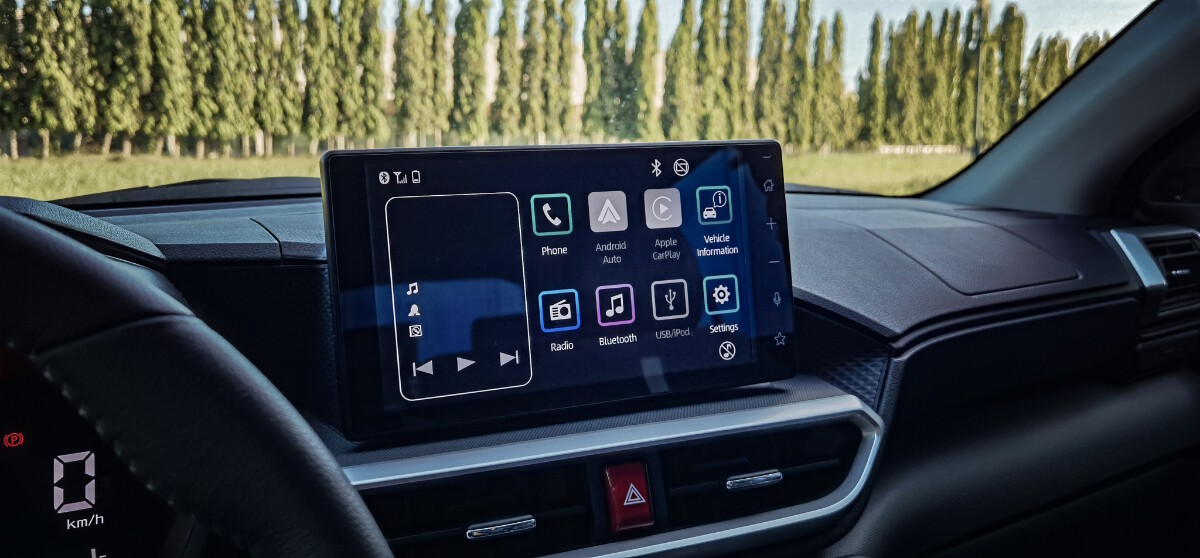 Beyond your standard parking sensors, the Raize features blind-spot and front-clearance sensors that trigger a warning chime when there are motorcycles or people sitting in your blind spots. Granted, that's still every thirty seconds in Metro Manila traffic, but the sensitivity feels better calibrated than most. On the passive side, the Raize features side curtain airbags and a five-star NCAP crash safety score, thanks to modern Daihatsu DNGA platform underneath the Toyota skin.
On top of this, you also get LED headlights, running lights, and cool sequential signal lights. There are also foglights here, but the halogens are noticeably dimmer even than the LED daytime running lights. Inside, there's remote locking and push-button start, a fully-digital dashboard with configurable displays, steering-wheel controls, dual USB ports, and a nine-inch touchscreen infotainment attached to a six-speaker sound system. Sadly, while there's Android Auto and Apple CarPlay, sound quality is bland, and the onboard equalizer is pretty basic. Still, it's enough for casual listening, and the sharp, high-contrast screen is easy to read in bright sunlight. Great for navigation apps.
Verdict
So, that's the Raize—an admittedly basic vehicle loaded with a handful of nice toys and a fantastic motor. Maybe too fantastic for the car, as neither the transmission nor the suspension seem capable of tapping into its full potential. Adrenaline junkies should look for their turbocharged kicks elsewhere.
On the other hand, the fuel economy is pretty sweet. More impressive, really, than the Wigo's figures. Even better, you get all that performance and economy without using high-pressure fuel injectors or high-octane fuel. Yes, the Raize drinks 91 RON, not the expensive stuff. While there are competitors with more refinement and more power at the competitive P1,00,000+ price point, none of them offer the same sweet blend of high performance and high fuel economy as the Raize 1.0 Turbo.
The Toyota badge? That's just a bonus.
SPECS: 2022 Toyota Raize 1.0 Turbo CVT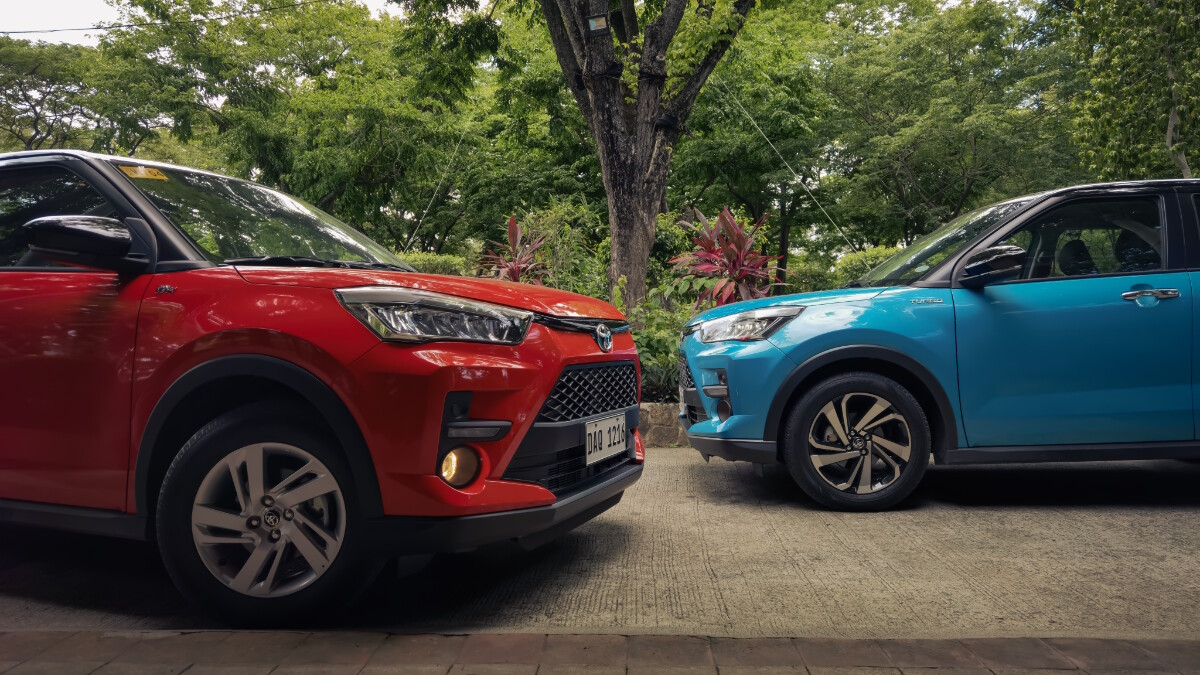 Price: P1,031,000
Engine: 1.0-liter turbopetrol I3
Power: 97hp @ 6,000rpm
Torque: 140Nm @ 2,400-4,000rpm
Transmission: continuously variable
Layout: FWD
Seating: 5
Score: 16/20
Watch our review below:
More photos of the 2022 Toyota 1.0 Turbo CVT: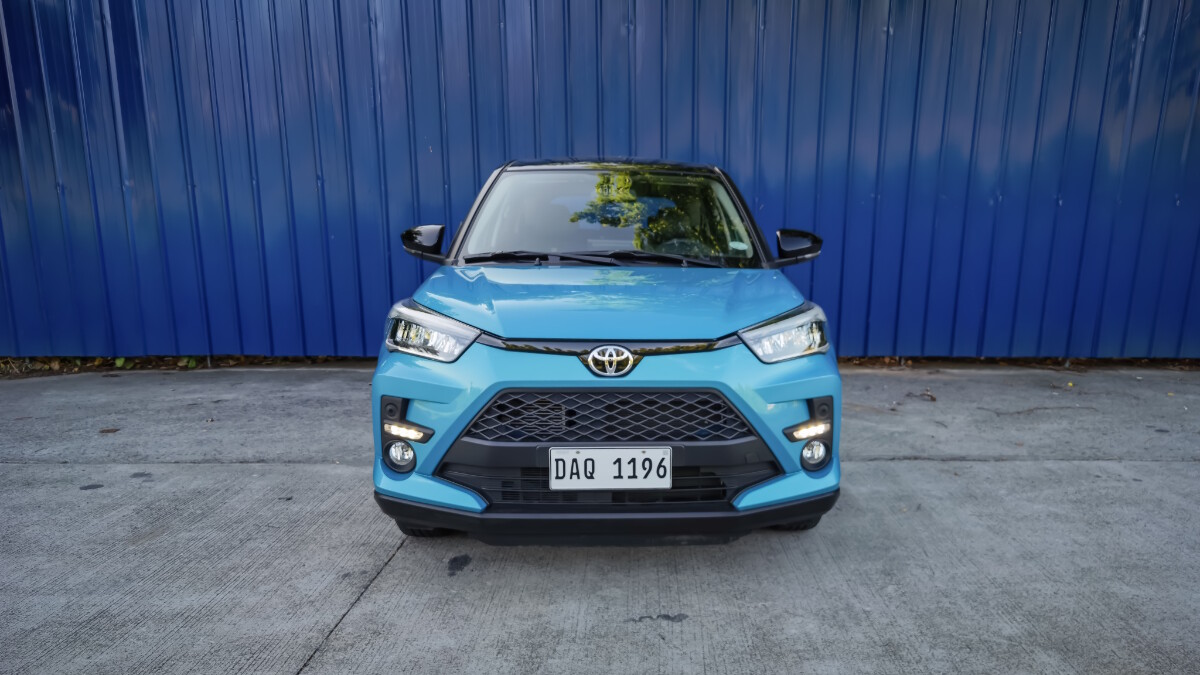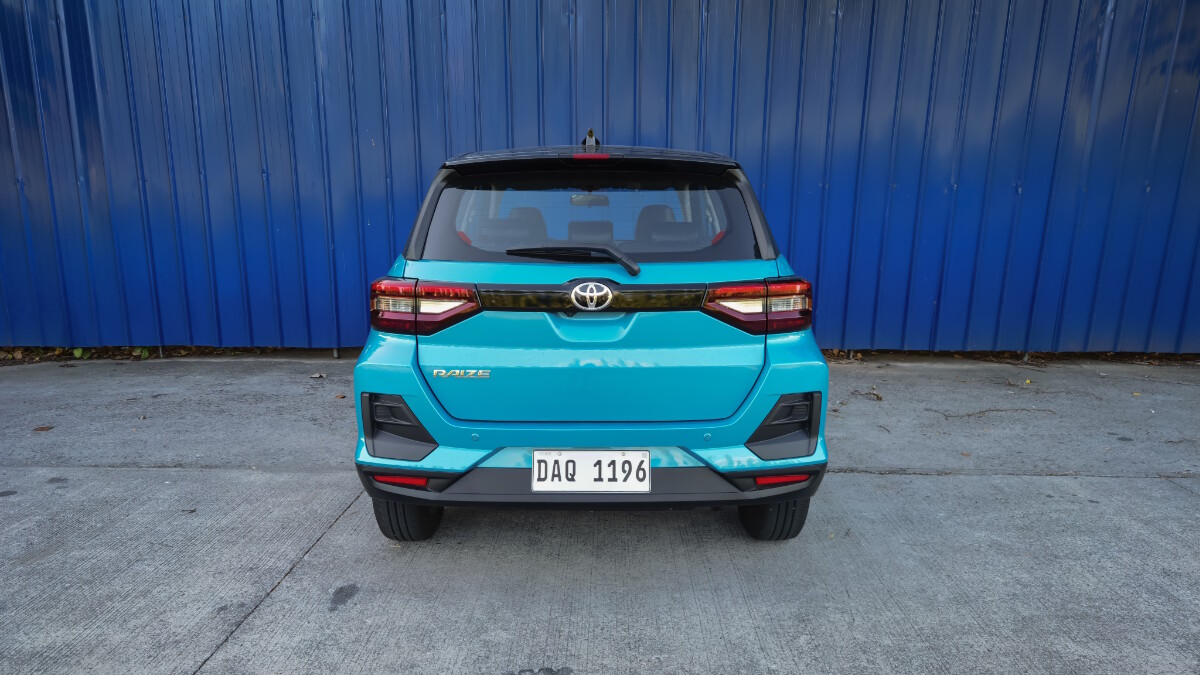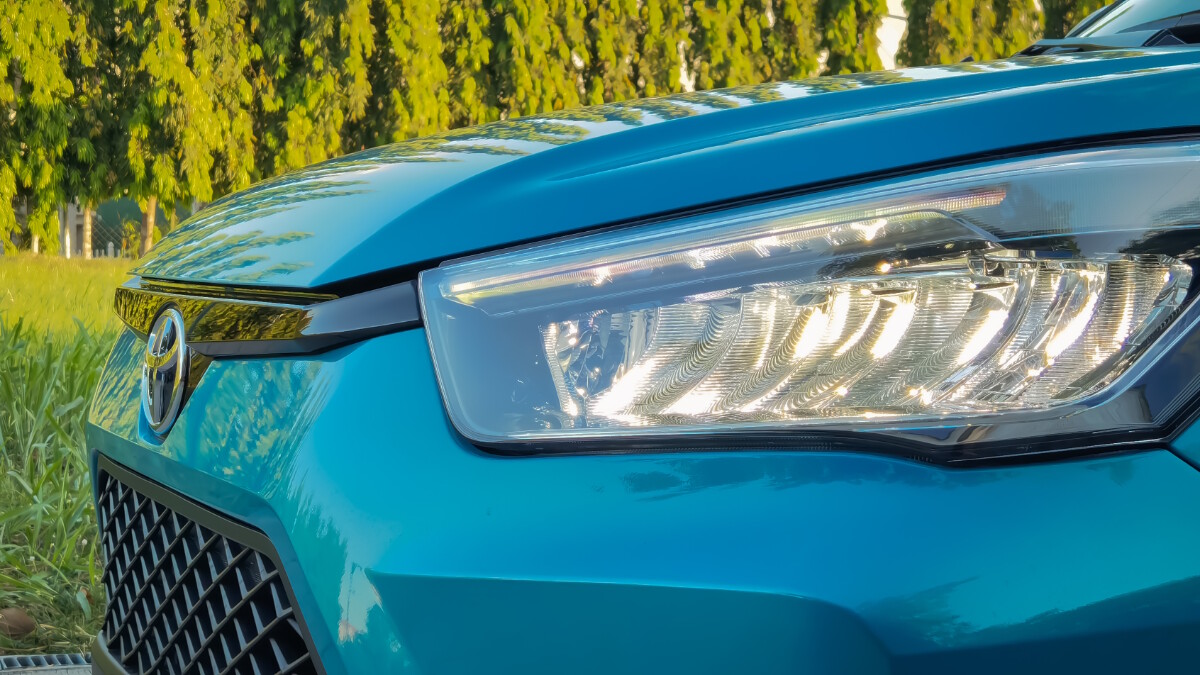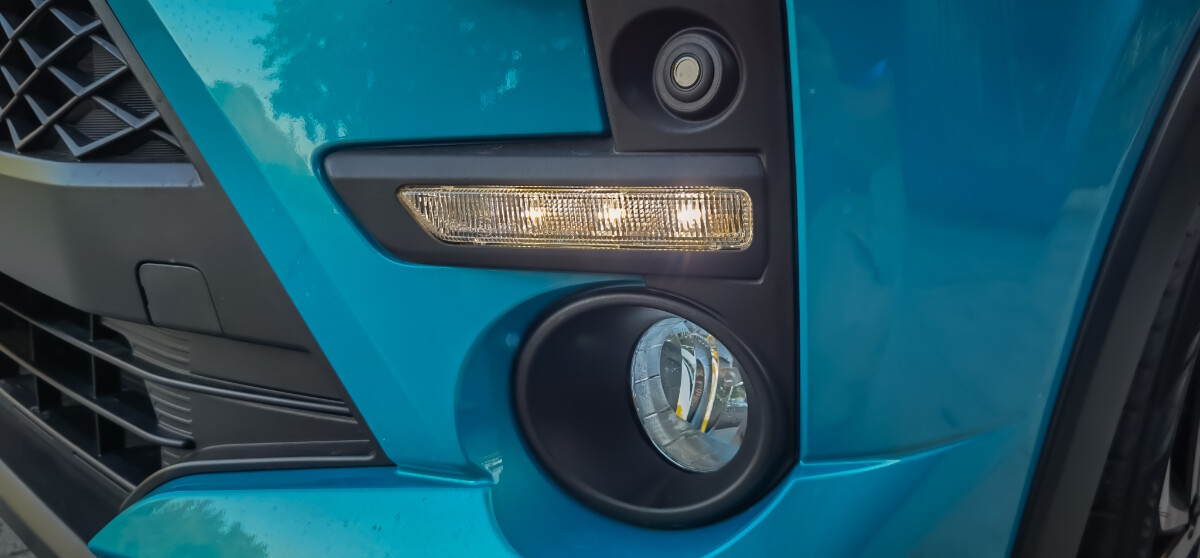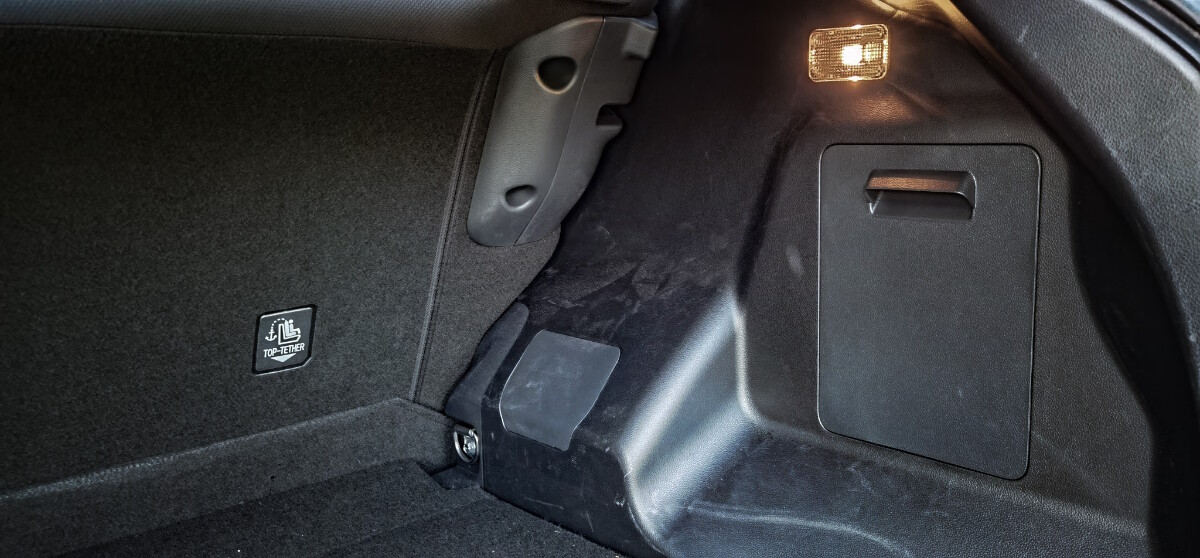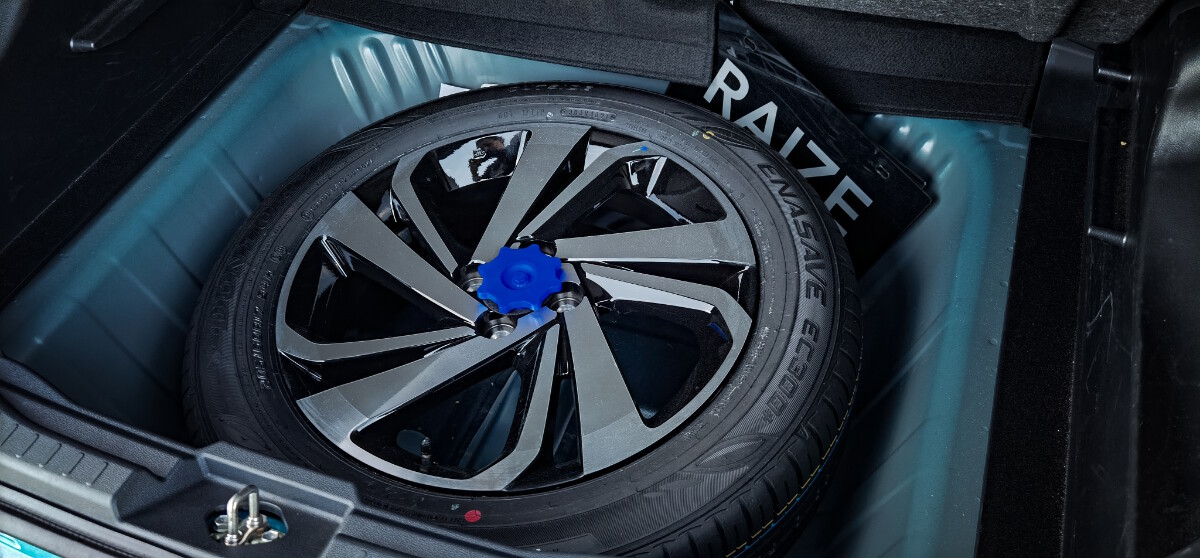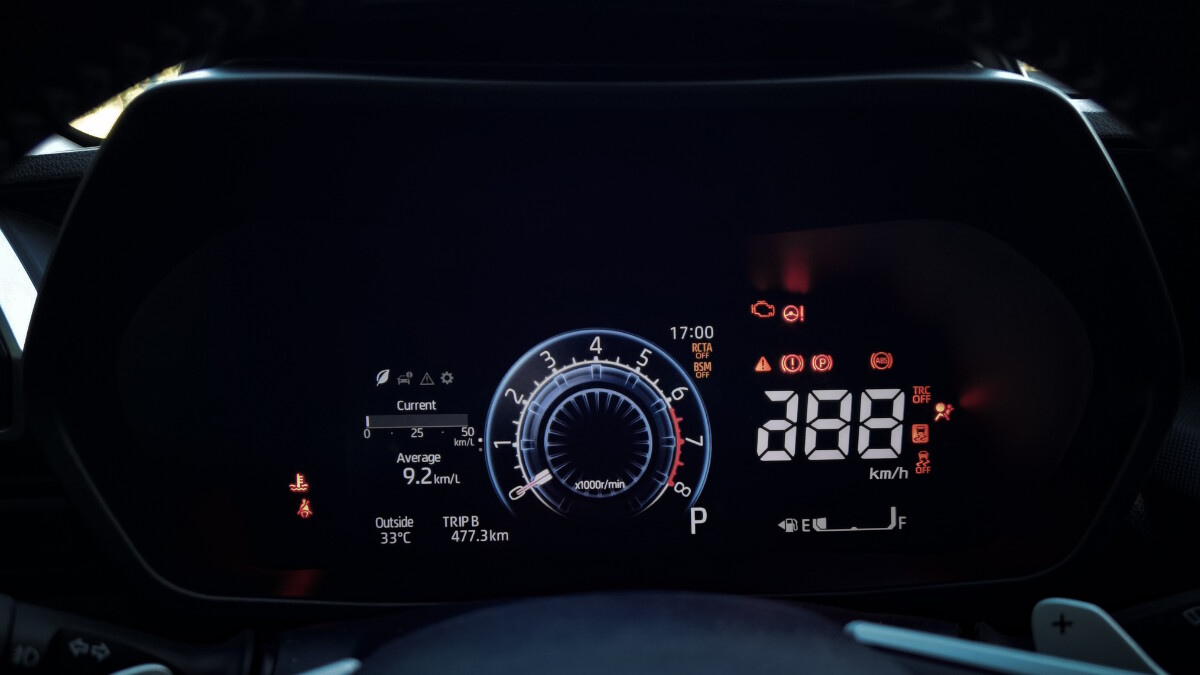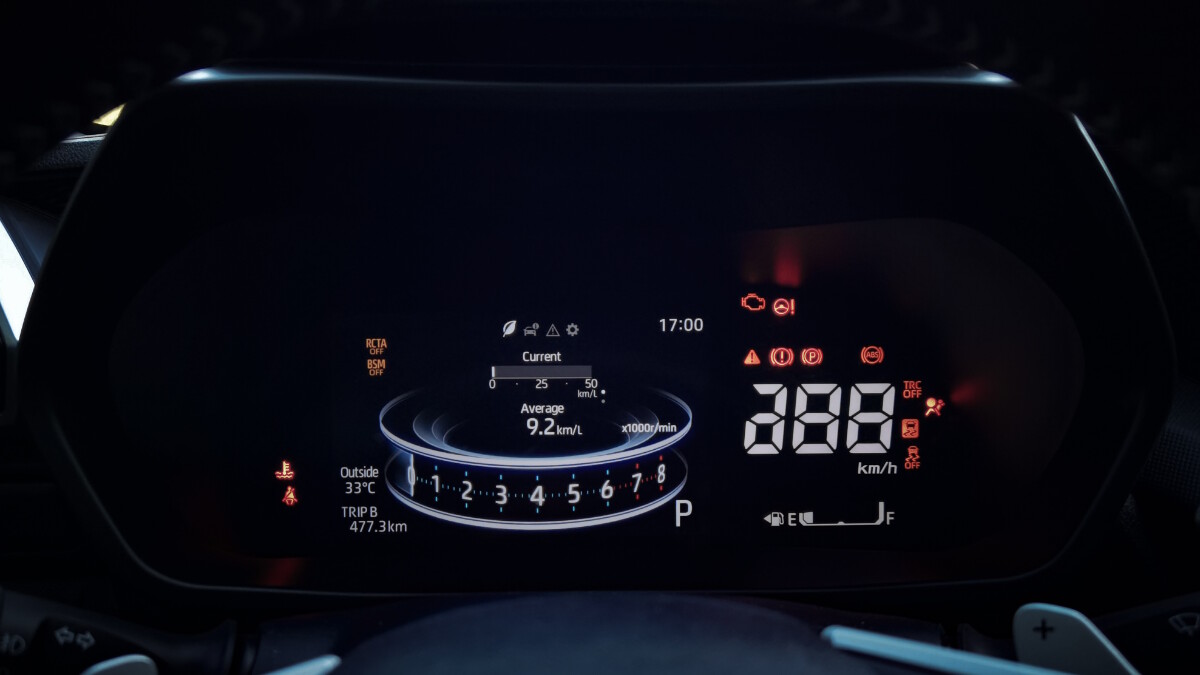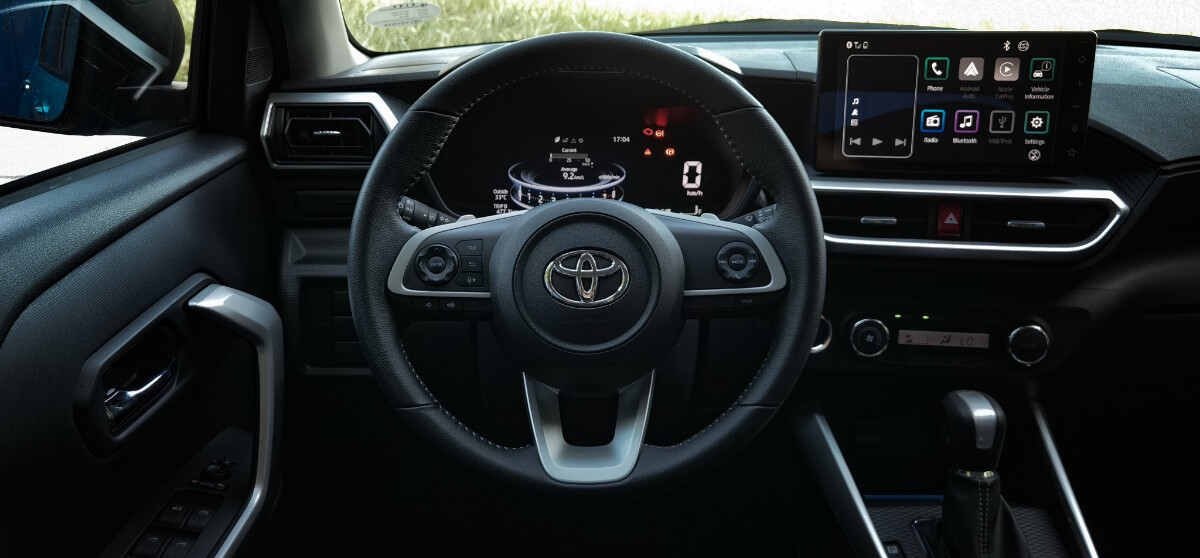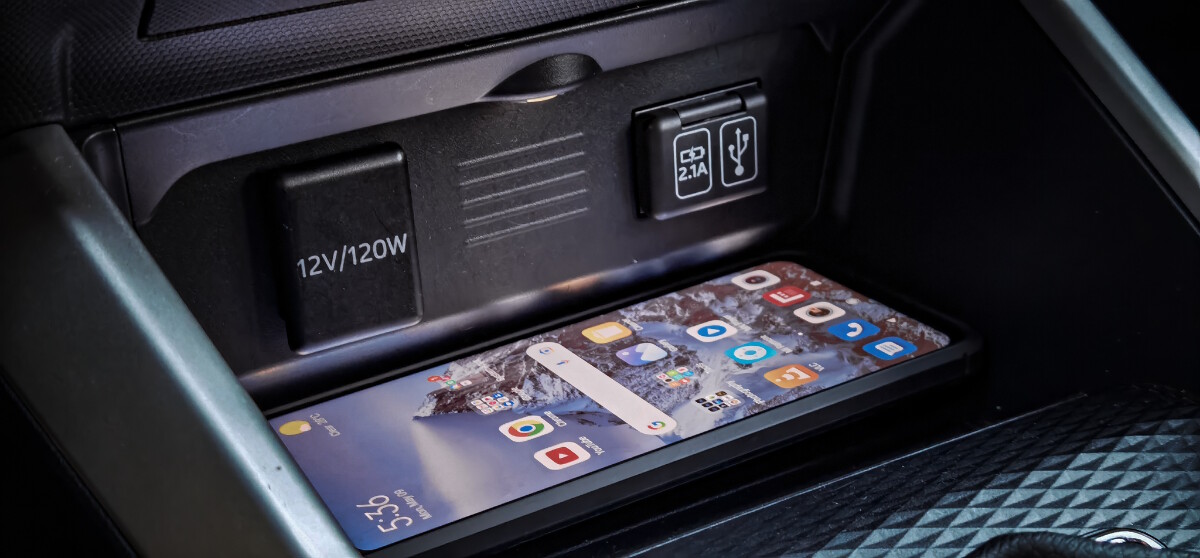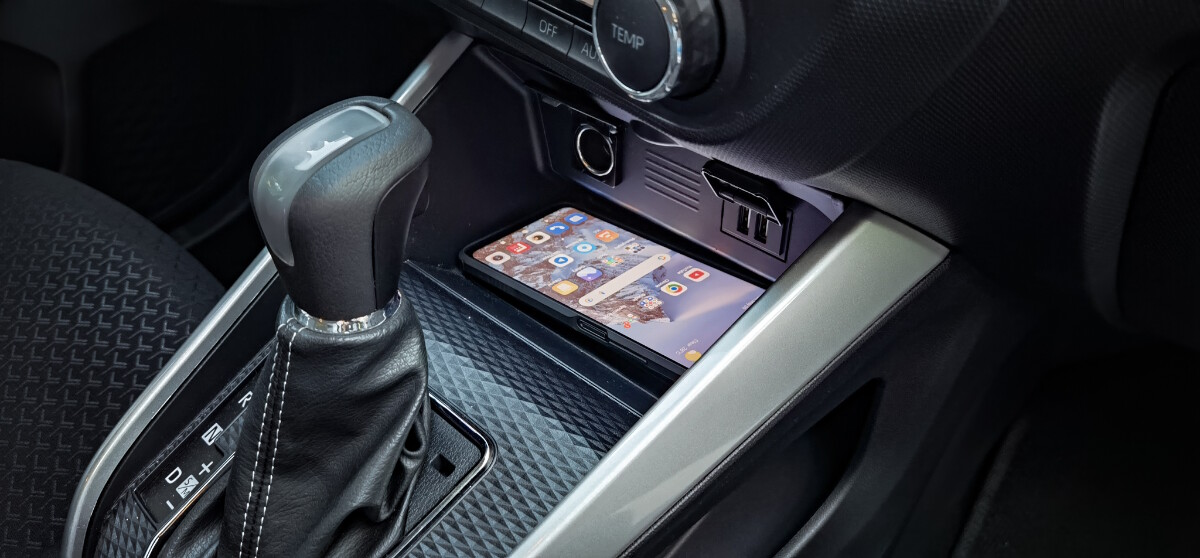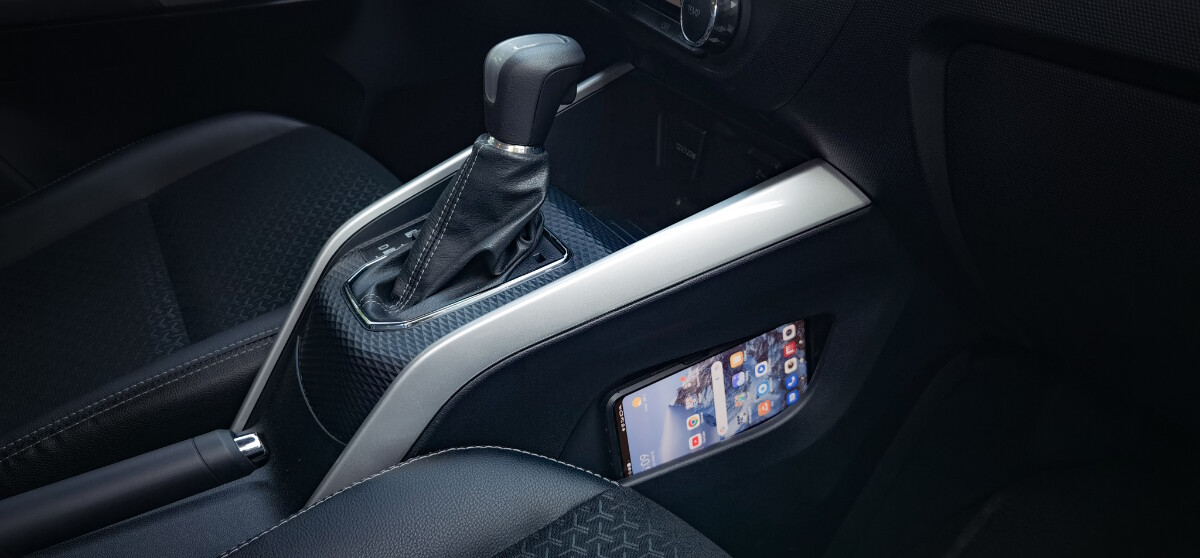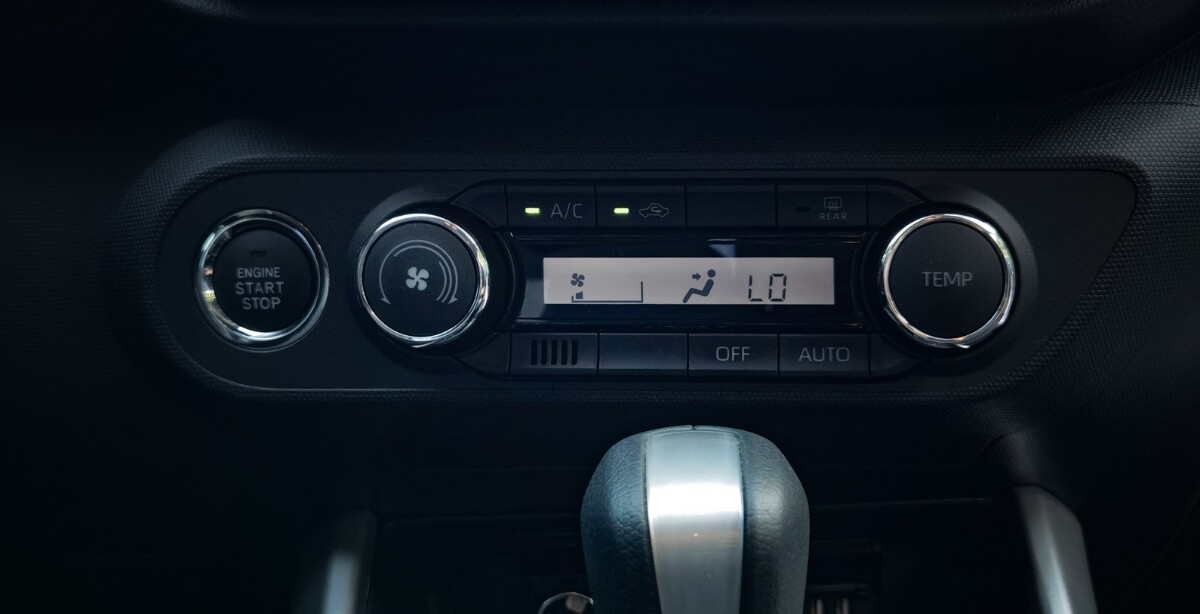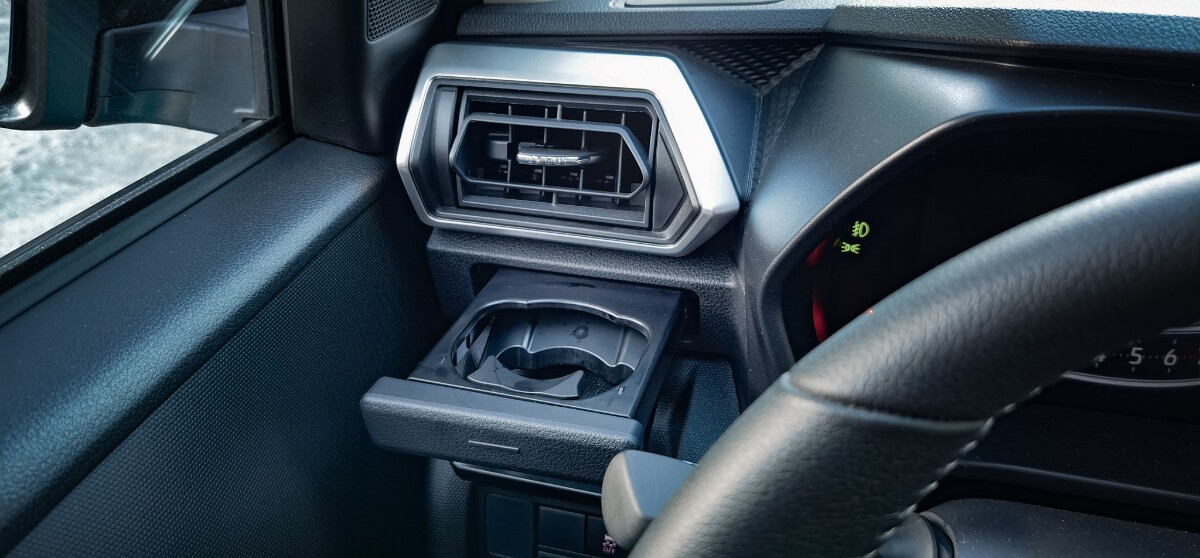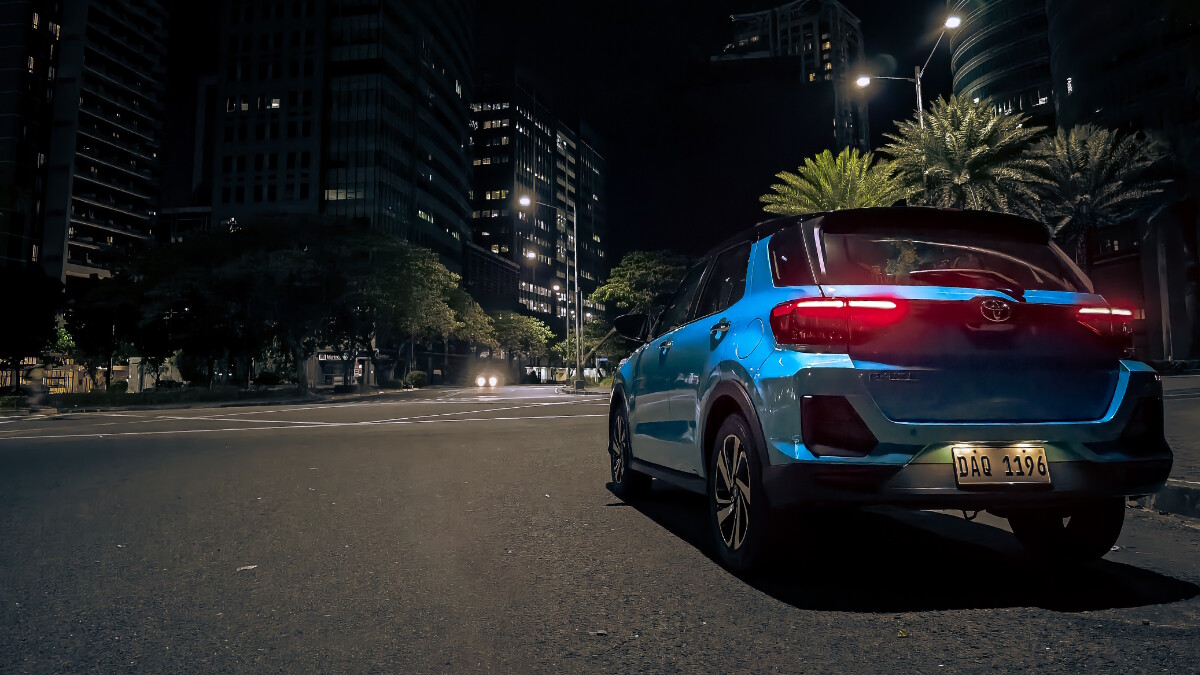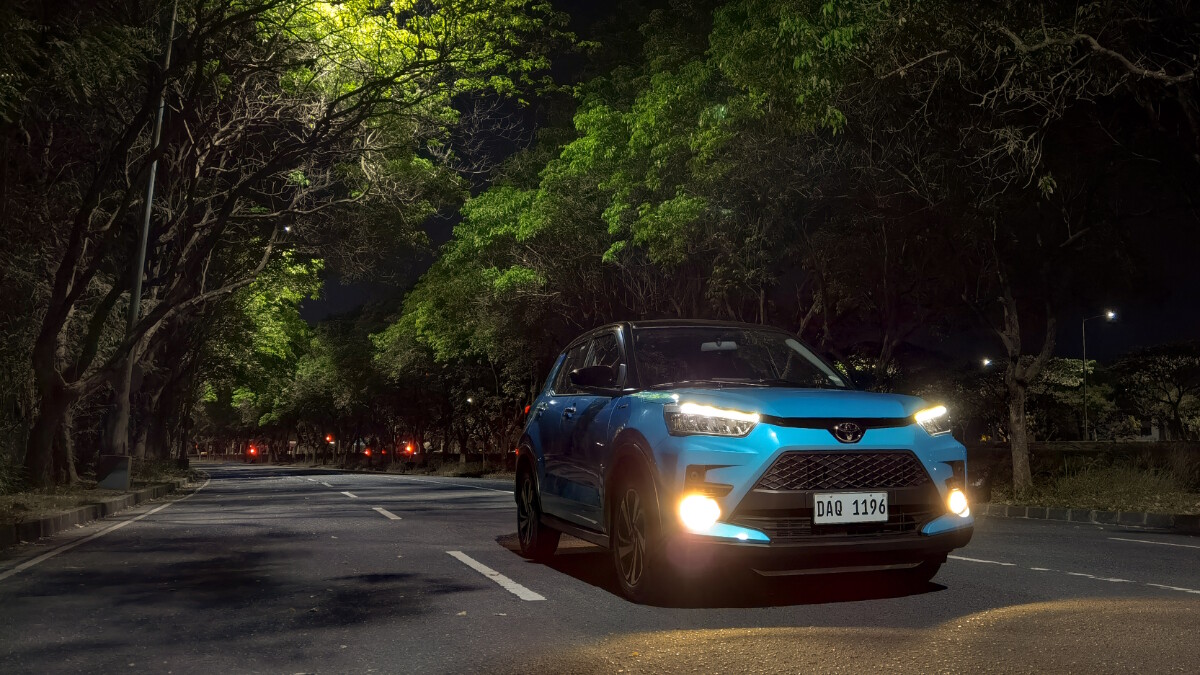 Top Gear Philippines is now on Quento! Click here to download the app and enjoy more articles and videos from Top Gear Philippines and your favorite websites.