Since its launch in 2011, the T6 Ford Ranger has been the royal standard against which all other pickups have been judged. And while 11 years is a dog's age in this biz, it has never felt dated. The Ranger has been so good, in fact, that Ford very empathically states that this new truck is an update of the T6, not an all-new Ranger.
And why not? If it ain't broke, as the saying goes, just make it better.
Styling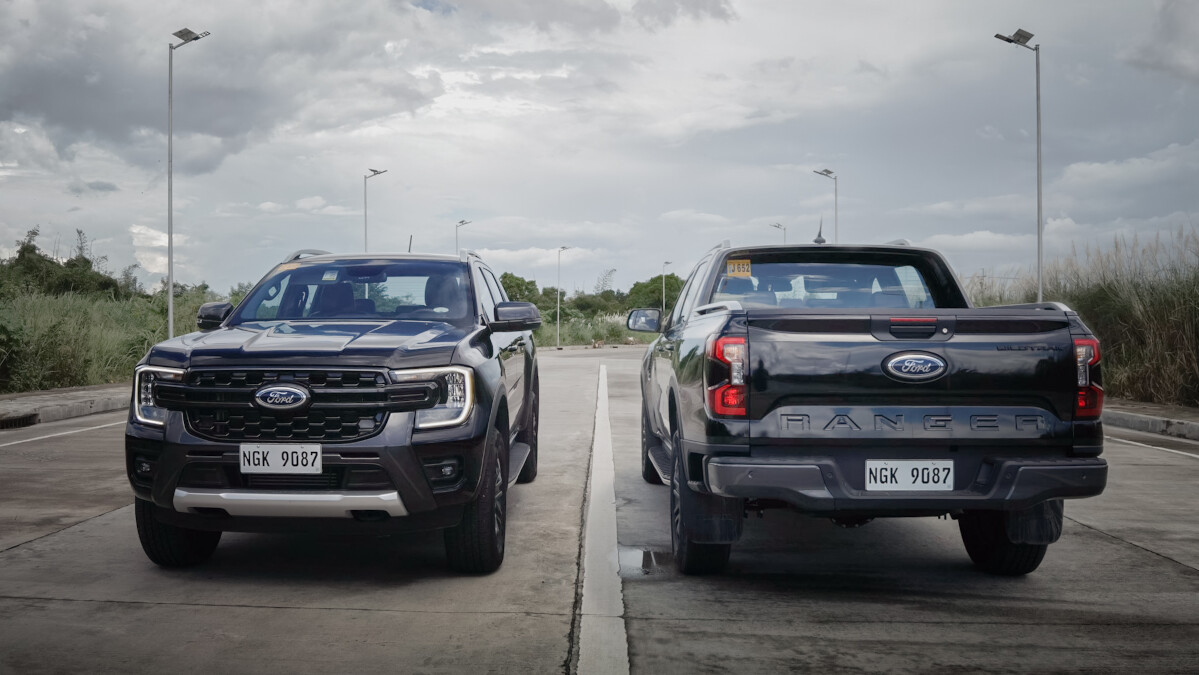 Better, in this case, starts with the looks. Designers often struggle with the massive front ends of modern pickups, and lights that are either cartoonishly large or way too small. Ford sidesteps this problem with C-shaped headlights, which cover a lot of area while still looking proper. The grille bracketed between those lights is a great bit of design, featuring much less fake plastic blanking than most.
ADVERTISEMENT - CONTINUE READING BELOW ↓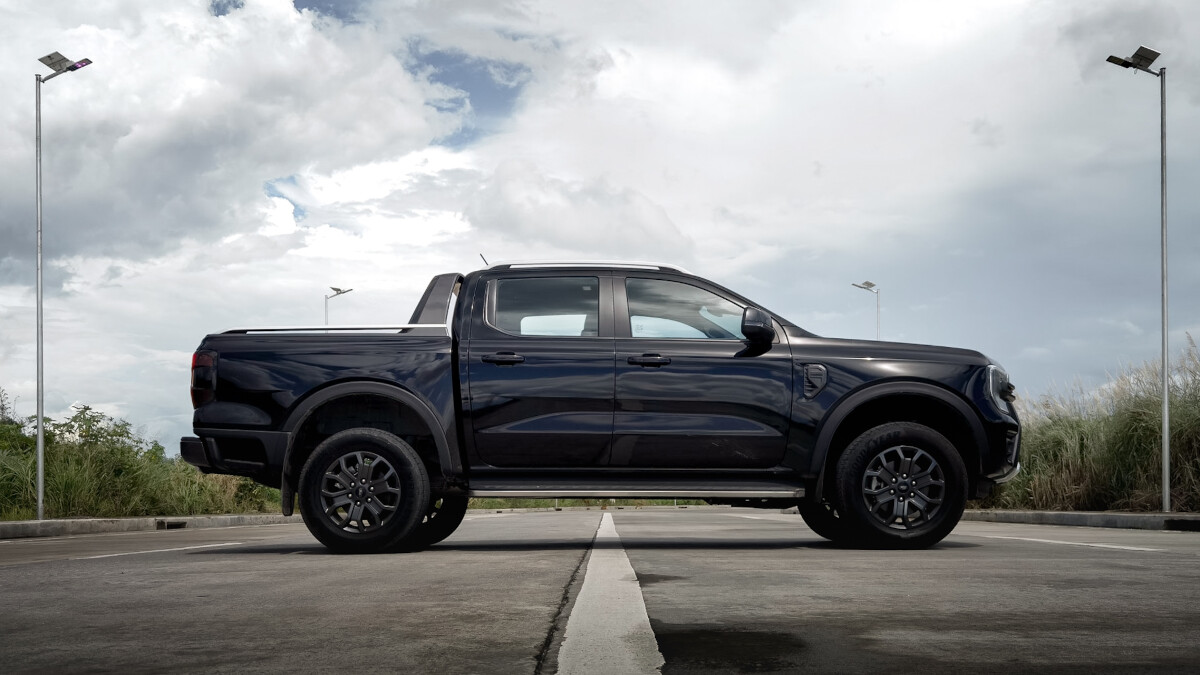 Boxy new fenders, deep shoulder lines, and hook-shaped taillights help break up the visual bulk of the truck. Tough plastic stepboards behind the rear tires make for easier access to the bed and give you less sheetmetal to scrape on rocks off-road. While the dual-cab roofline and the spider-spoke 18-inch wheels are carried over from the old truck, they blend well with the new look. All of this is rendered in a glossy black finish that's pretty to look at but a pain to keep clean.
Interior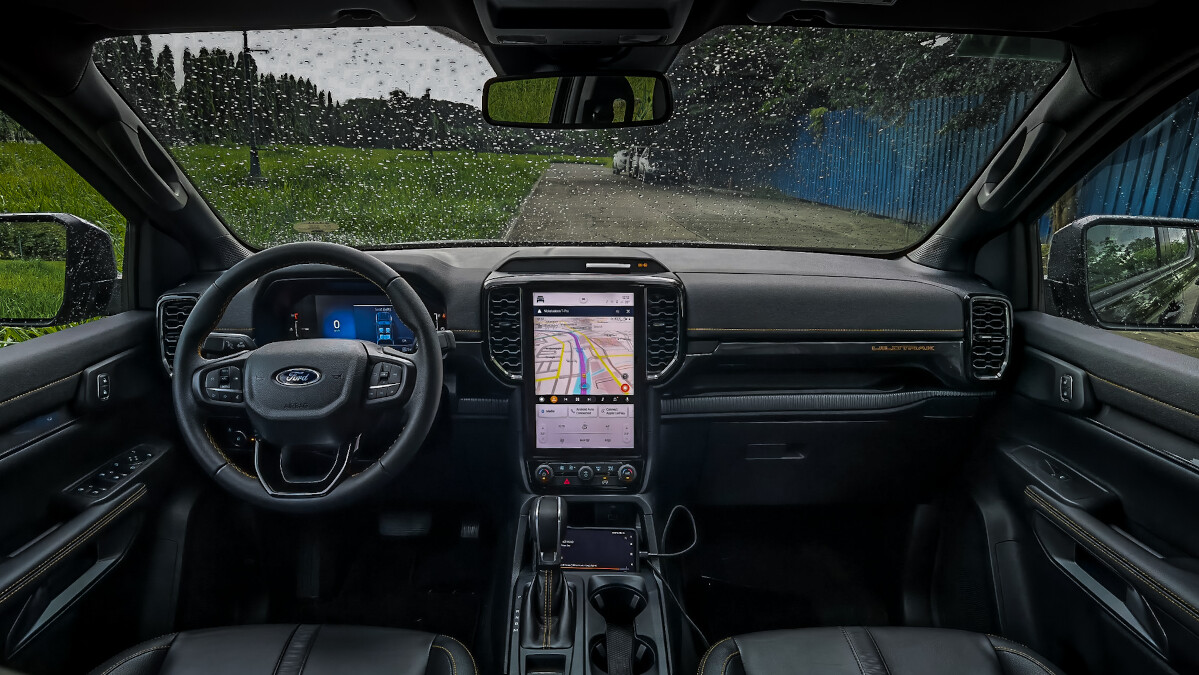 ADVERTISEMENT - CONTINUE READING BELOW ↓
Recommended Videos
The interior, on the other hand, is just begging to get dirty. Durable leatherette and dark finishes abound. Clever grater-pattern A/C vents bookend a modular dash covered in orange-stitched leatherette and a plethora of storage bins—namely, twin gloves, a small parcel shelf, and flip-out vent-mounted cupholders. A large digital instrument display sits opposite the huge 12-inch infotainment portrait touchscreen bordered by A/C vents, controls, and an idiot light panelboard. The narrow vertical panel allows the central vents to sit closer to centerline for better air circulation.
OTHER STORIES YOU MIGHT HAVE MISSED:
Here are the estimated prices of every mainstream PH pickup after excise taxes are applied
PH fuel price update: Another P2.70/L hike for diesel, P0.80/L for gasoline starting October 18
The center console is commendably slim, and features a wireless phone charging cradle, an upright pocket for wired charging/tethering, and two-and-a-half cupholders. Good for two ventis and a shot of espresso. Or two beers and a shot glass, if you're so inclined. As long as you're not the one driving.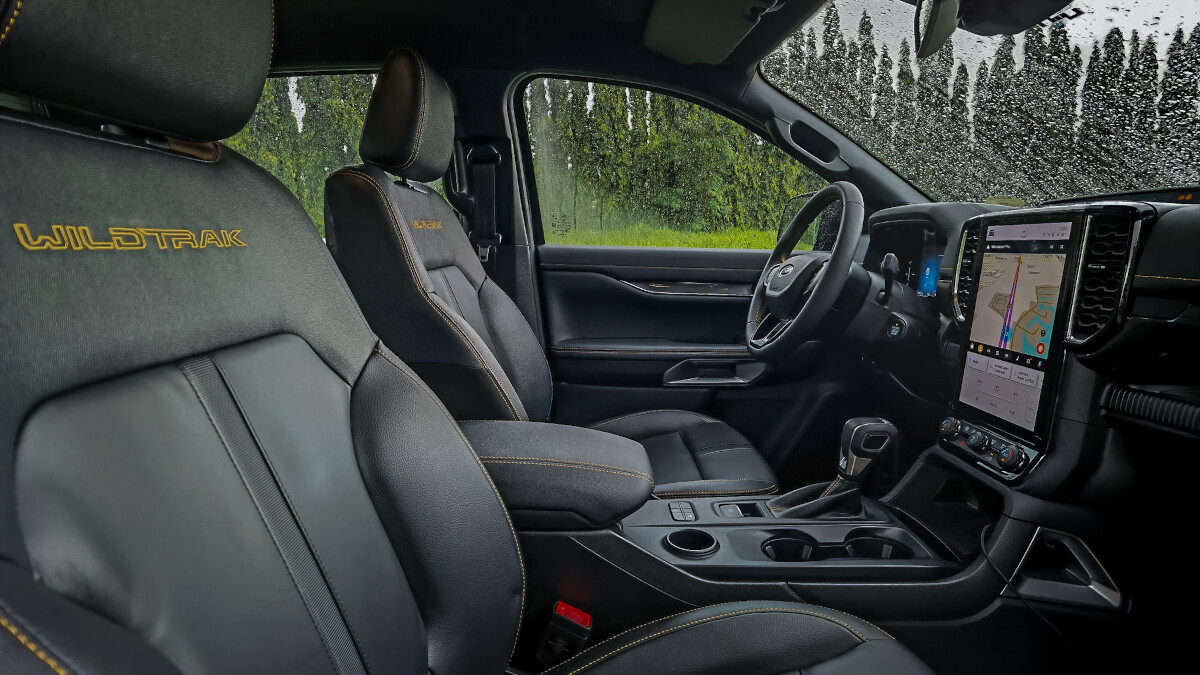 ADVERTISEMENT - CONTINUE READING BELOW ↓
Well-bolstered leather bucket seats bracket that baby beer bar. Wrapped in sturdy contrast-stitched hide with 'Wildtrak' logos emblazoned across the backrests, they boast more head-, leg-, and elbow room than some hotel rooms. The rear seat is nearly as spacious, and features central A/C vents and a pull-down center armrest with two more cupholders. All told, this is probably one of the best interiors in the class at the moment.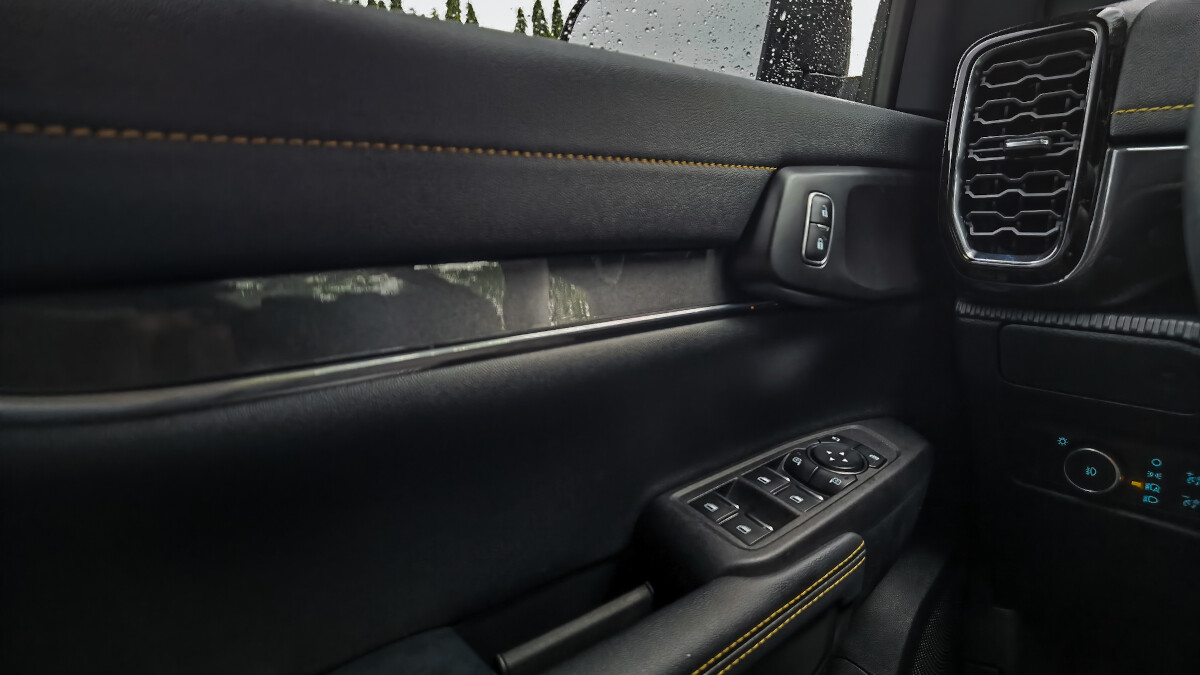 Except for the interior door handles. While the lock/unlock switches sit on handle-sized plastic plates just under the window line, the actual latches are hidden inside the armrests. It's amusing watching new passengers struggle to find them.
Engine performance
While the single-turbo 2.0-liter diesel engine and the six-speed automatic are carried over, Ford has swapped out the bulky clutch-type radiator fan for an electric unit. This eliminates the giant shrouding, freeing up space for air circulation inside the bay. It should help keep temperatures down and prolong the life of rubber hoses and wiring. It also makes for ridiculously easy access to all hoses and belts for the DIY mechanic. The turbo and all the major electronics are placed high up, too, for easy servicing and some protection from flood incursion.
With 168hp and 405Nm of torque funneled through a six-speed automatic, the 4x2 Wildtrak gets from nil to 100kph in just 10.6sec—respectable compared with competitors with more power and gears. There's a little delay after you drop the throttle pedal, but once it gets going, it gets going. Manually shifting helps helps speed things up, but the fiddly shift toggle is rather unintuitive.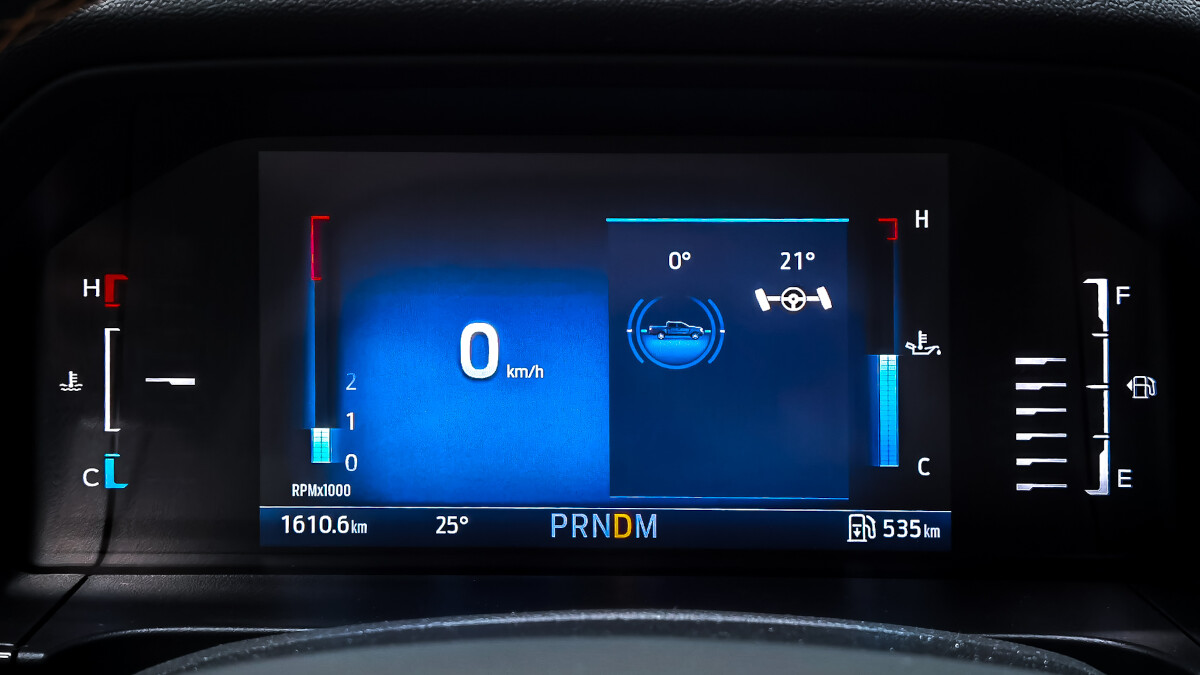 ADVERTISEMENT - CONTINUE READING BELOW ↓
Fuel economy on SLEX at 70-80kph sits in the 20-21km/L range, but flatter stretches of NLEX will probably flatter the Ranger more. In-city economy, on the other hand, seems rather average, at 7-8km/L. No getting around the effect of having over two tons of truck to tow around.
MORE FORD STORIES:
Ford is launching a Transit aimed specifically at #vanlifers
This Hennessey-tuned Ford Bronco is as powerful as a supercar
Ride and handling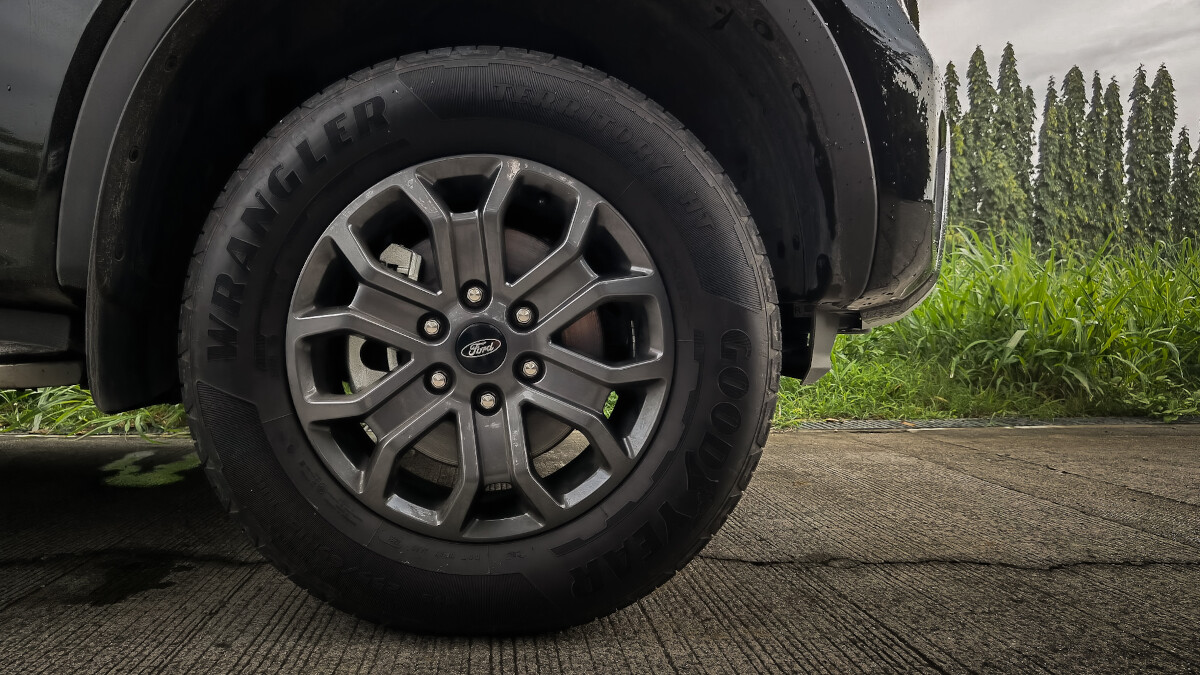 However heavy, the Ranger is still fantastic to drive. While perhaps not the most nimble, ultra-light electric steering and a revised suspensionsetup  make it easy to throw around. An extra 50mm in track width and wheelbase pay dividends in terms of stability, and an ultra-quick steering ratio allows you to counter any slippery slides on slick off-road surfaces with ease. AdvanceTrac stability control, on the other hand, ensures that on-road slippage never goes further than a near imperceptible cut in power to the affected wheel.
Throttle back, and the Ranger is easy to live with and love. The ride is as good as it gets among rear-leaf-sprung pickups, and sound insulation is second to none. Only the occassional loud whirr from the 265/55 R18 Goodyear Wrangler Territory HT tires over fresh concrete gives cause for complaint.
In the city, a high seating position and that squared-off nose make it easier to judge corners in traffic than some trucks, but that long wheelbase can get you hitched up in tight spots. While rear parking sensors and a rear camera help here, more sensors and cameras would be appreciated.
Extra features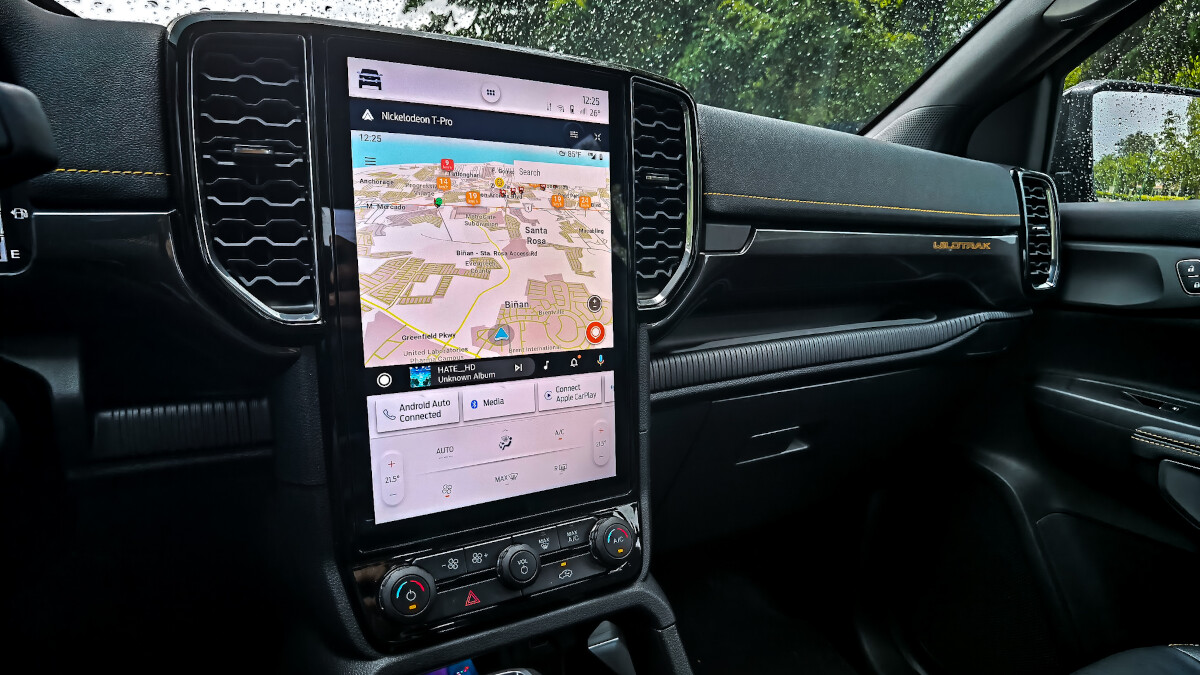 Sadly, the 4x2 Wildtrak doesn't get 360-degree parking aids, or any of the fancier advanced safety systems some high-end 4x4s get. And there's visible cost-cutting, with a number of the blank switches inside. But it still comes with a lot of functional kit. Dash displays include towing telemetry and gauges for oil and transmission temperatures, for when you're doing serious work. The cover panel is even slanted downwards to minimize sun glare in harsh environments.
ADVERTISEMENT - CONTINUE READING BELOW ↓
MORE OF THE LATEST NEWS:
Street parking in Makati City is going contactless
MMDA: Putting up "sponsored" signs won't make an illegal roadside parking spot legal
For unserious work, you get a power-adjustable driver's seat, push-button ignition and locking, LED courtesy lights, an electronic parking brake, hill assist, rear A/C, and a plethora of charging options. You get twin USB-A, USB-C, 12V, and 220V sockets, with a set of the latter two under weatherproof caps in the cargo bed, allowing you to run both a home vacuum and a car vacuum at the same time, if you're so inclined. There's also the aforementioned wireless charging pad under the infotainment display, for good measure.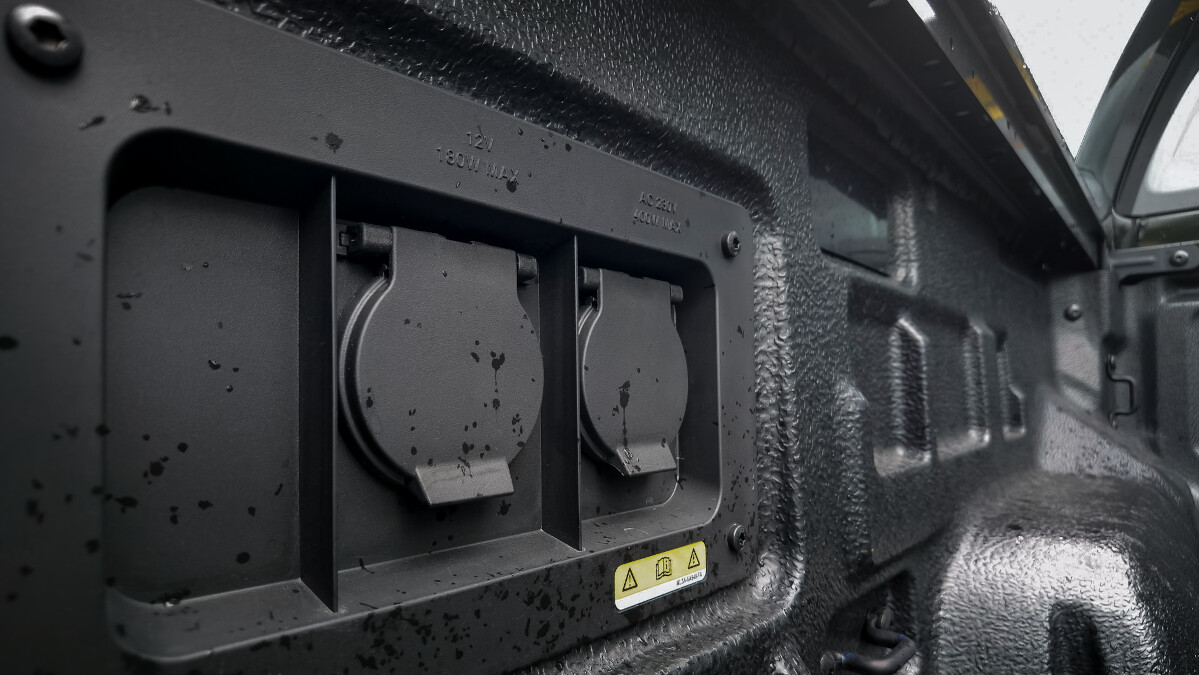 That giant display is the big headliner here. Featuring snappy USB-C Android Auto tethering and wireless Apple CarPlay, it gives you the option of displaying a huge navigation window while still showing other info panels below it. Sadly, sound quality isn't as impressive. The six-speaker system lacks the bass articulation and the high-end clarity of the best in the class. It's still pretty good, but we expect more from a Ford system!
Verdict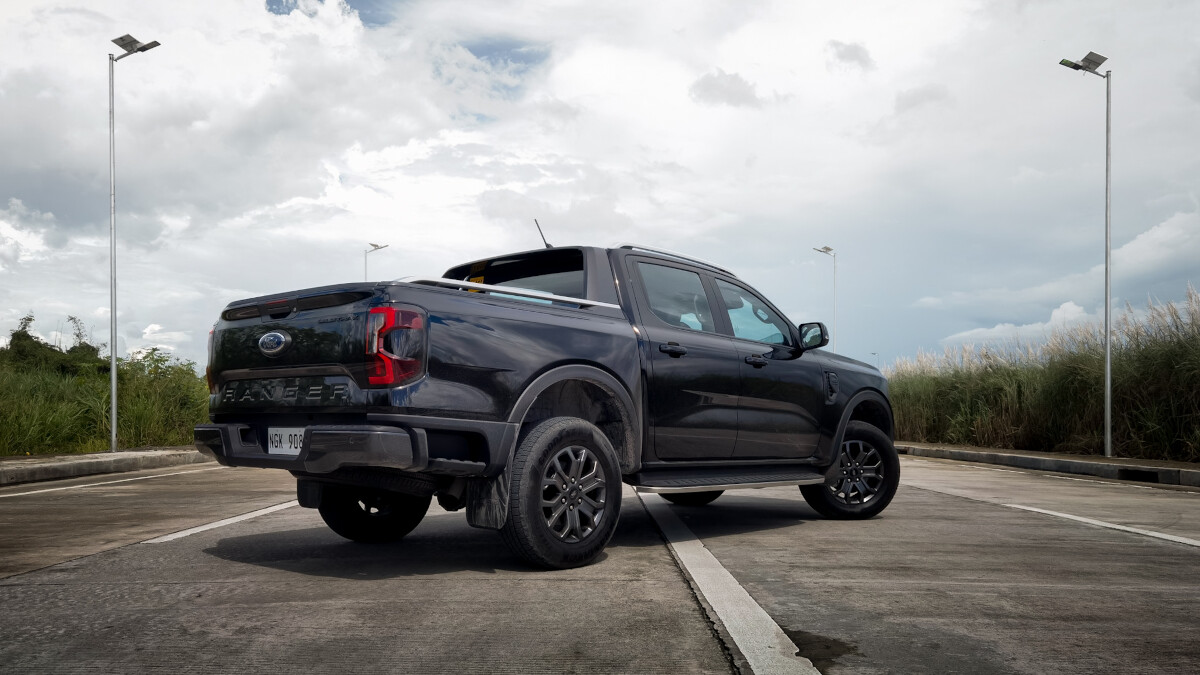 Despite such minor lacks, the Ranger feels like a winner. It's a testament to the engineering prowess behind the original T6 that Ford kept most of the old bits. But the new bits make it feel and drive like a whole new truck.
In terms of refinement and ruggedness, it feels more solid than many Japanese competitors. In terms of style, it's second to none. Where everyone else tries to disguise their truck as a crossover or an SUV, Ford is redefining the truck as, well, a truck.
And a very good one, at that. I'd say the king is back, but it feels like he never really left the building.
ADVERTISEMENT - CONTINUE READING BELOW ↓
SPECS: 2023 Ford Ranger Wildtrak 4x2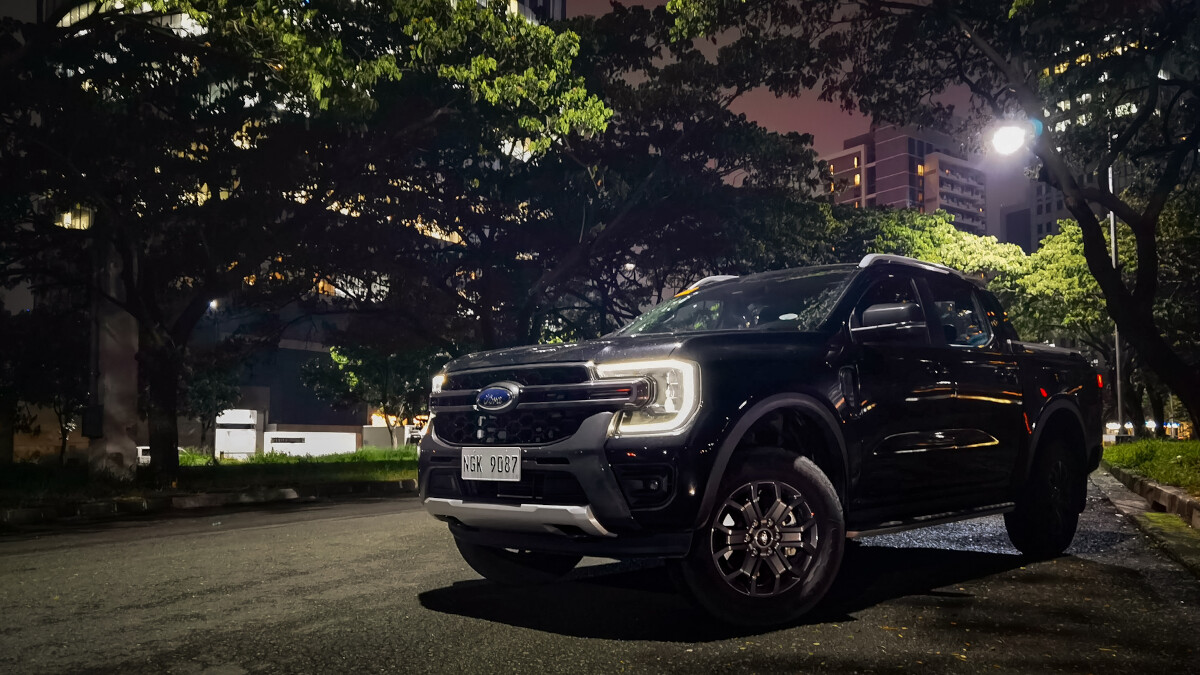 Price: P1,569,000
Engine: 2.0-liter turbodiesel I4
Power: 168hp @ 3,500rpm
Torque: 405Nm @ 1,750-2,500rpm
Transmission: 6-speed automatic
Layout: RWD
Seating: 5
Score: 18/20
More photos of the Ford Ranger Wildtrak 2023: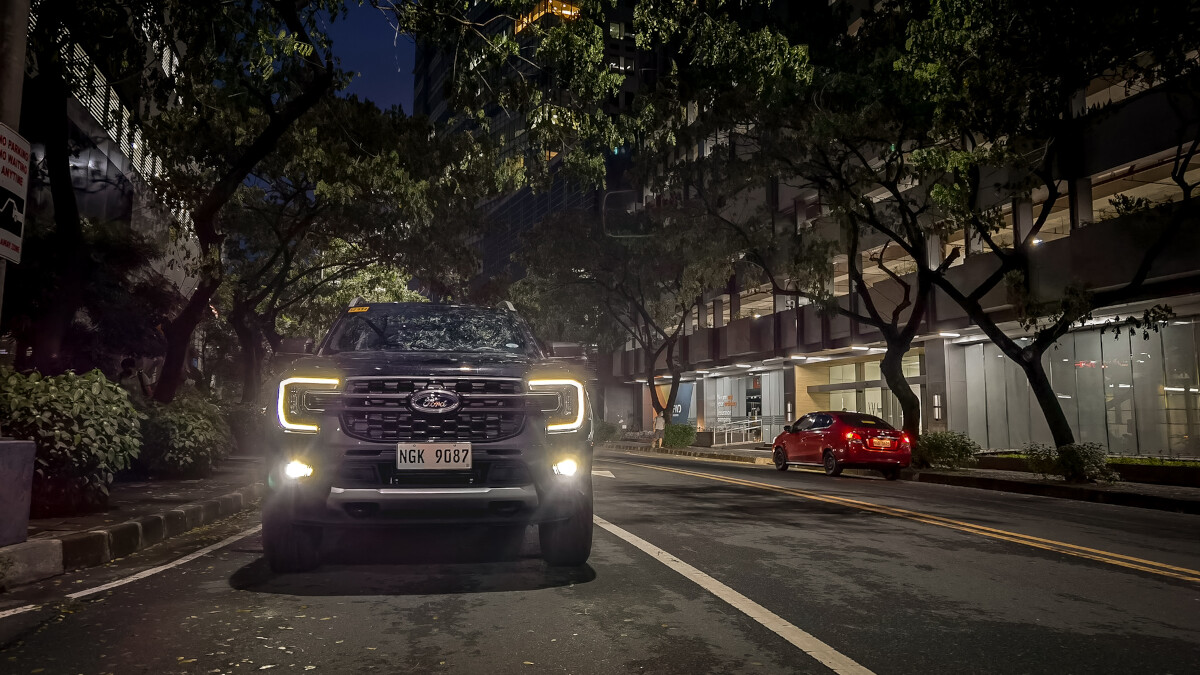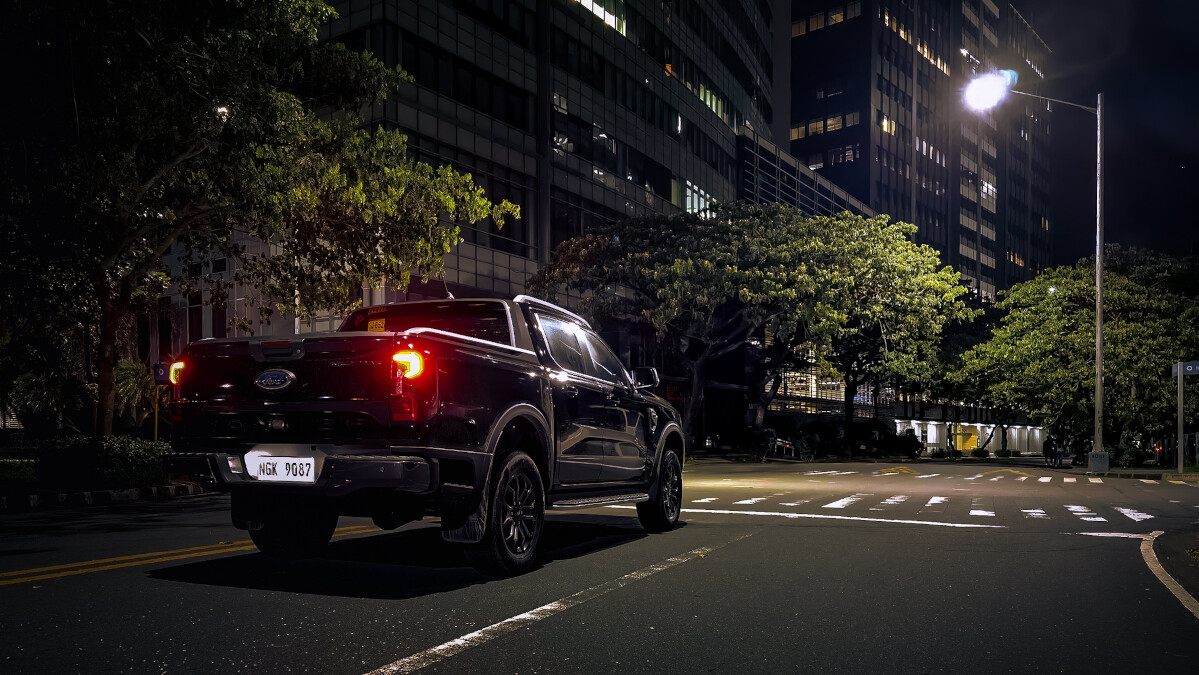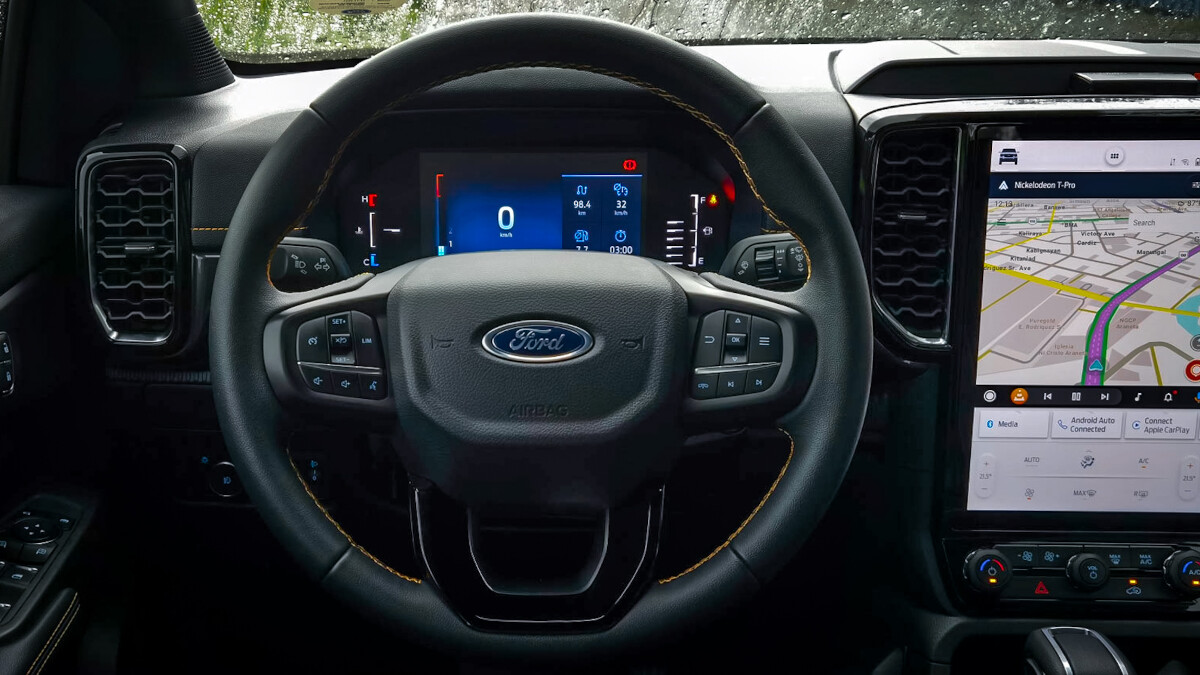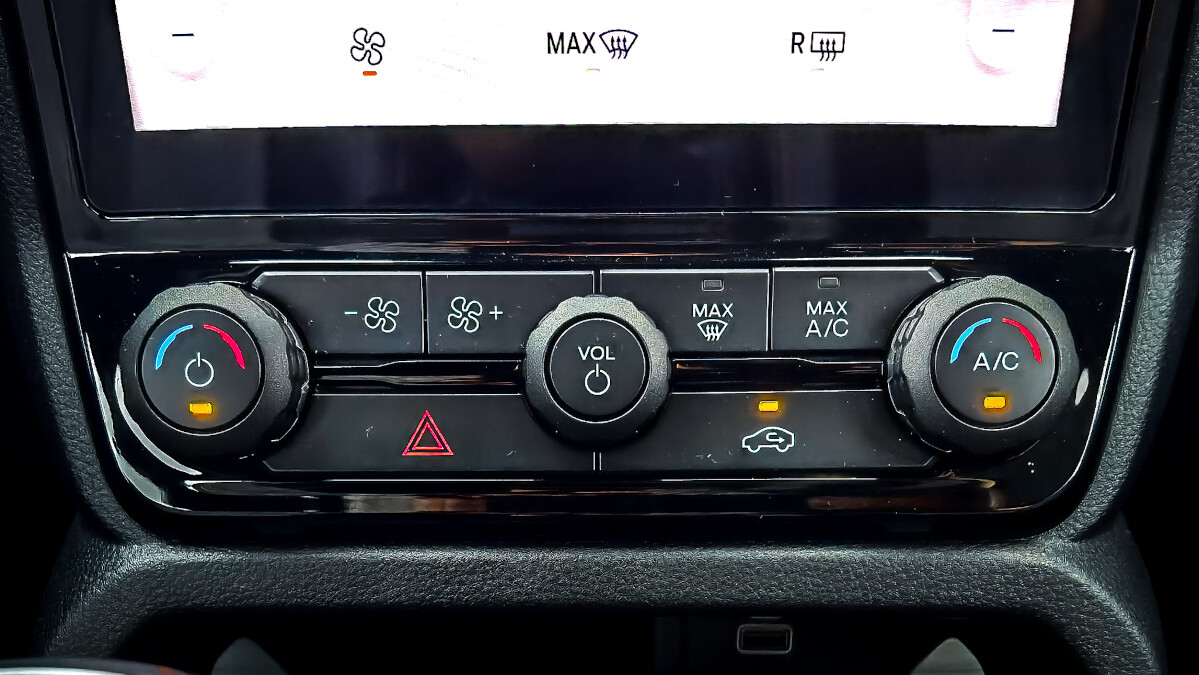 ADVERTISEMENT - CONTINUE READING BELOW ↓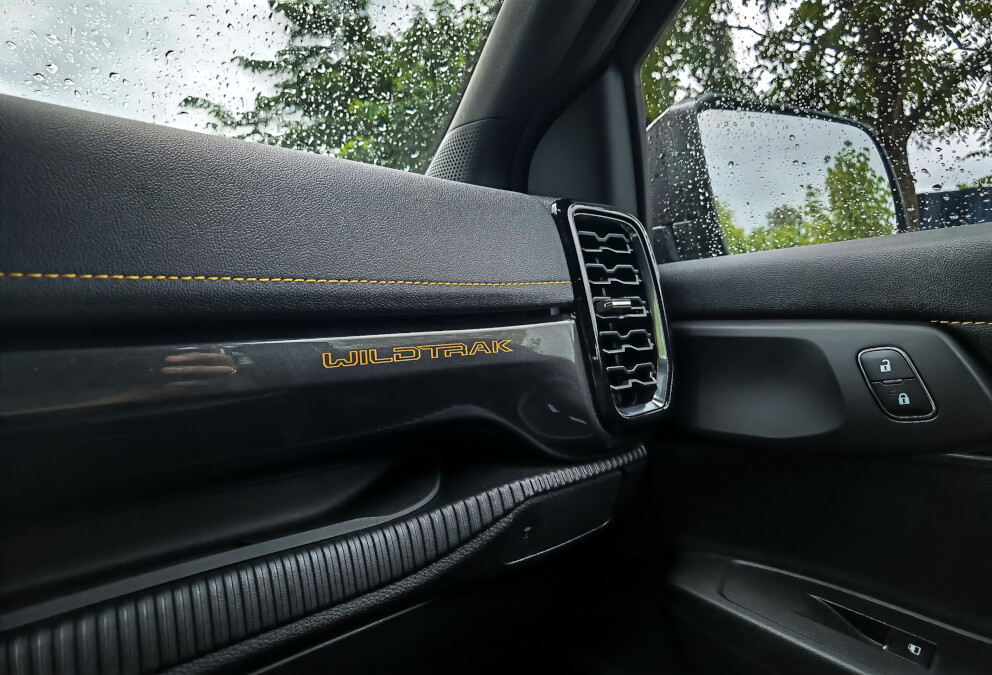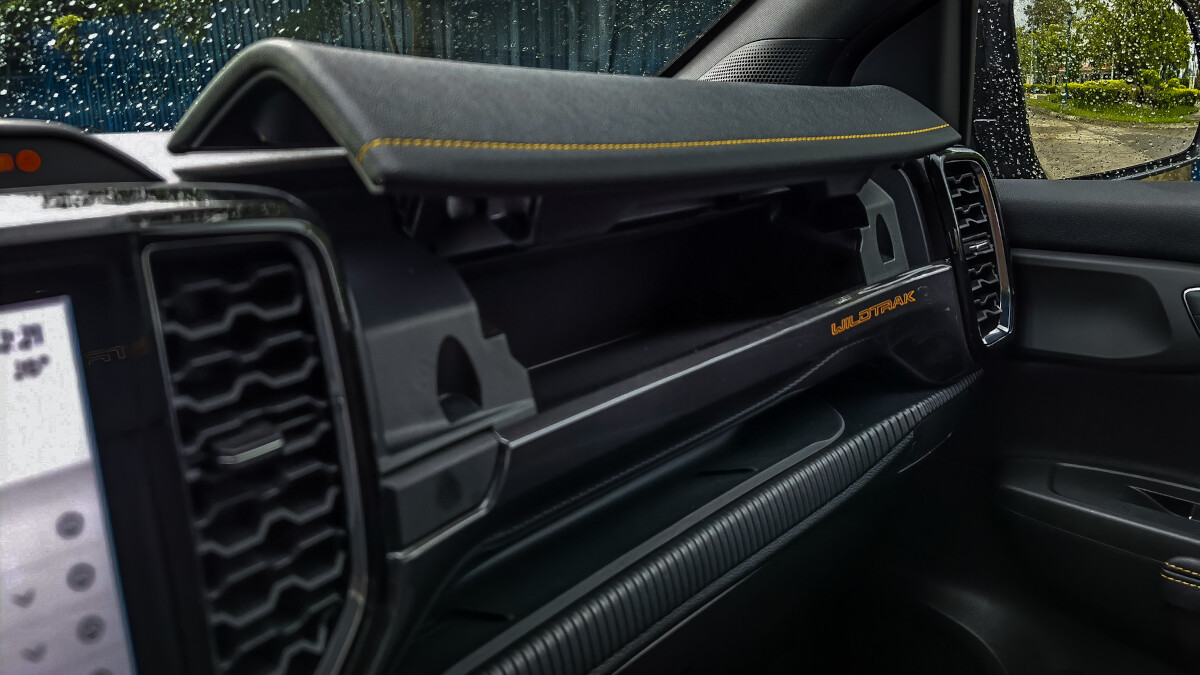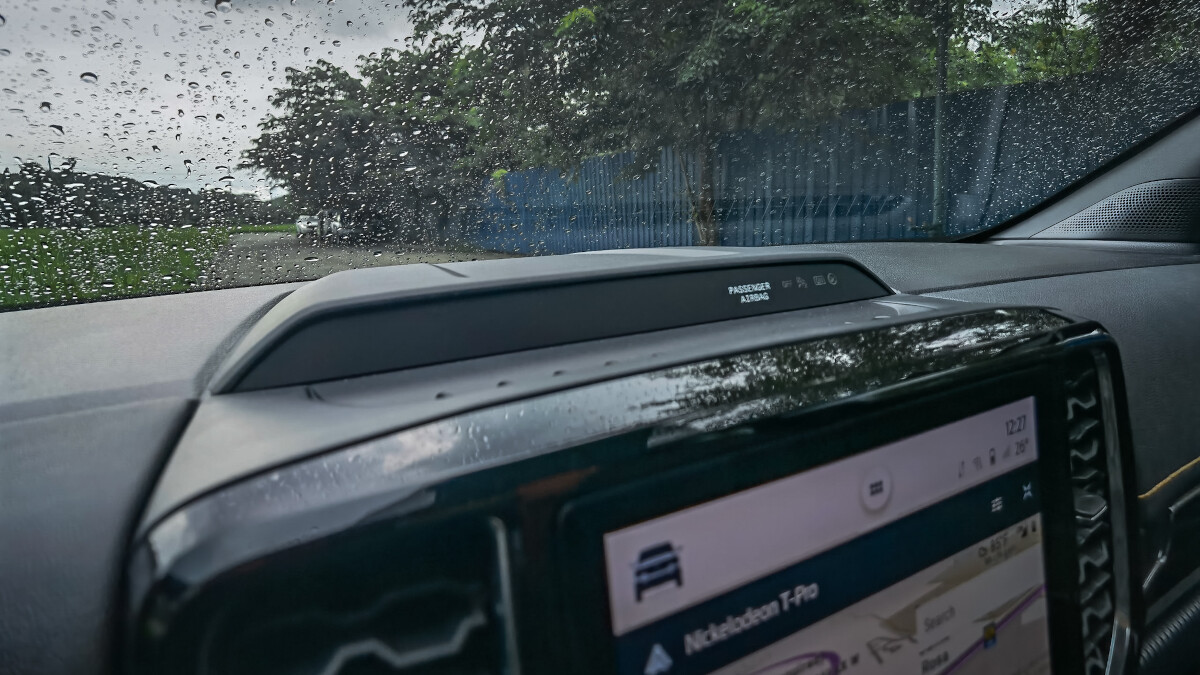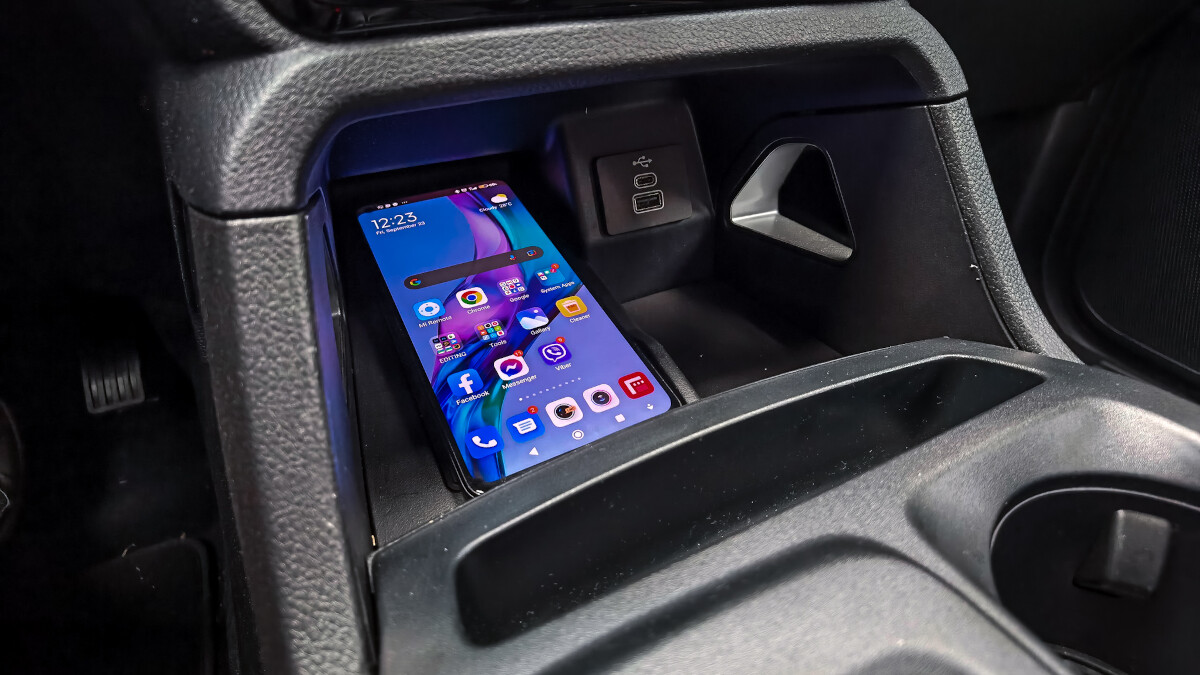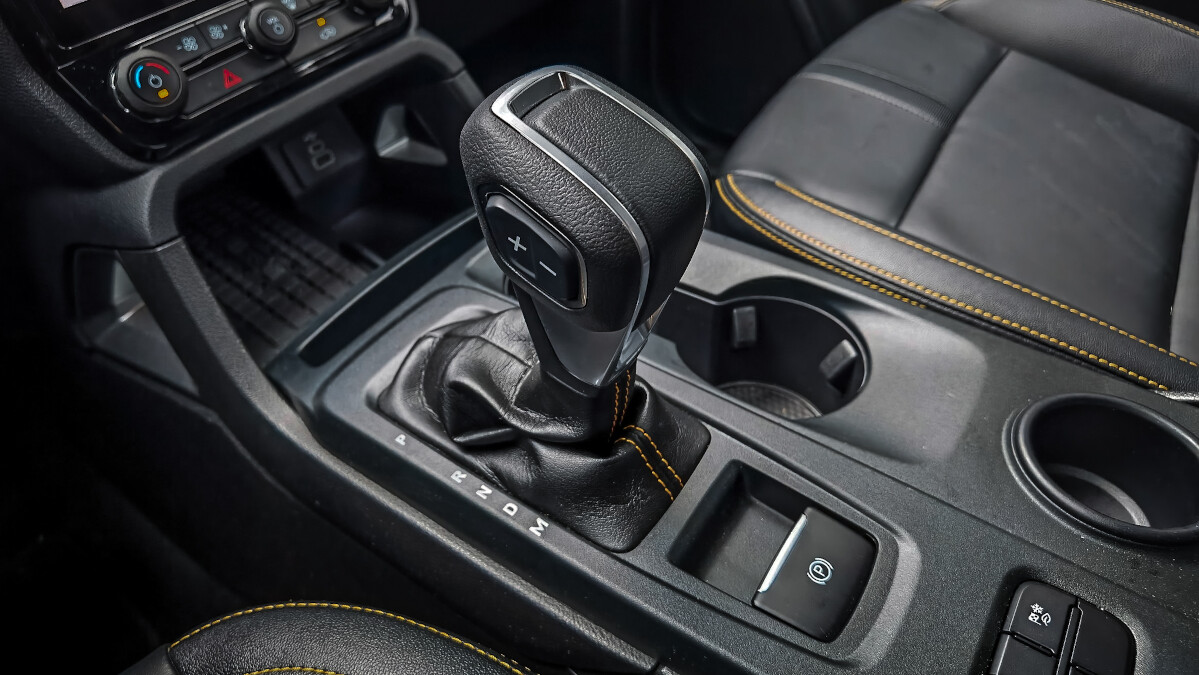 ADVERTISEMENT - CONTINUE READING BELOW ↓