Ah, you mean was Aston Martin working on a hard-core Vantage, anyway, before it got the gig to produce a Formula 1 safety car, or did that first fall into its lap and inspire a road version? The car came first. Aston was already working on an uprated Vantage. What's surprising about this is how modified it is. At this point, I need to talk about another car, the AMG GT R.
Ooh, good one. Lots in common with this new Vantage, then?
Not in terms of parts, but approach. The GT R was a massive step on from the standard, unruly GT with a huge amount of components changed or added, from a carbon torque tube to 4WS. Its relevance here is that the man responsible for the GT R, AMG's then CEO Tobias Moers, is now the man at the helm of Aston Martin. His career (going back further he was AMG's technical director during the SLS days) has been all about making front-engined, rear-transaxle cars handle and perform.
I'm guessing the Vantage has come in for a similar array of upgrades to justify the £20,000 (P1.35 million) price increase?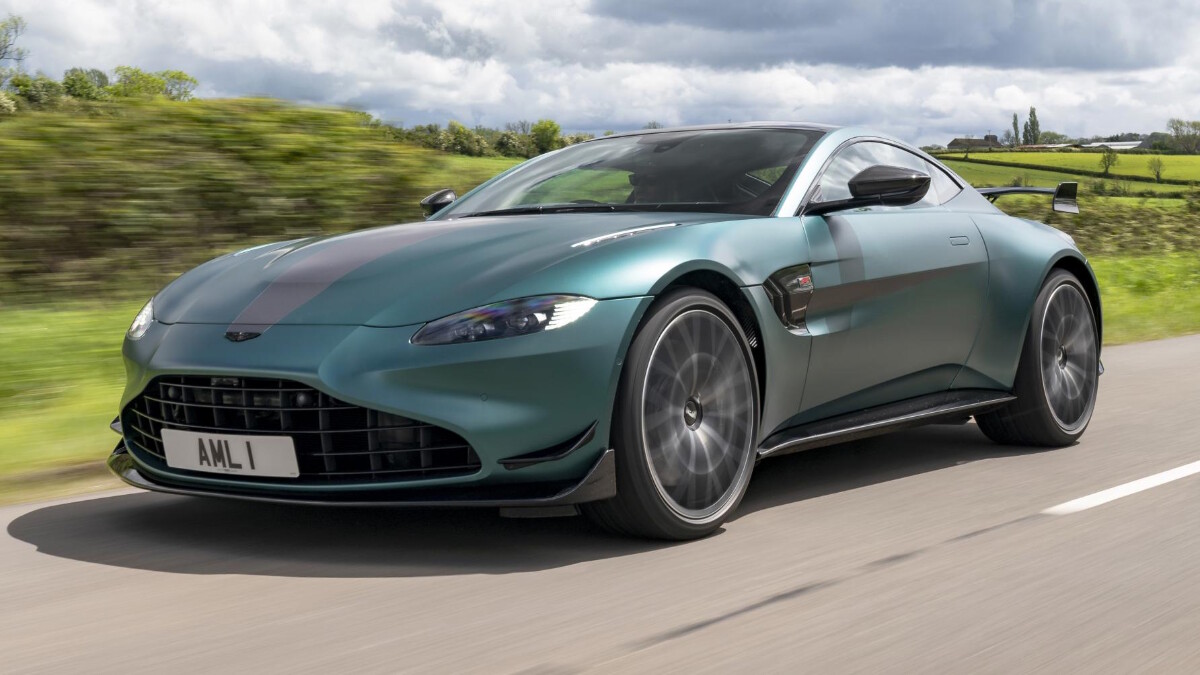 Continue reading below ↓
Recommended Videos
You're right, with the proviso that Aston's budget isn't as big as AMG's. I'll dash through this as fast as I can, but what I want you to think about is how detailed these changes are.
At the rear, the springs are 10% stiffer, the dampers up 20% under compression, the bump stops have been changed, and a stiffer rubber top mount has been fitted. The upper control arm is new, and there's now a lateral damper between the rear subframe and the torque tube to reduce drivetrain movement. And that's just the rear suspension.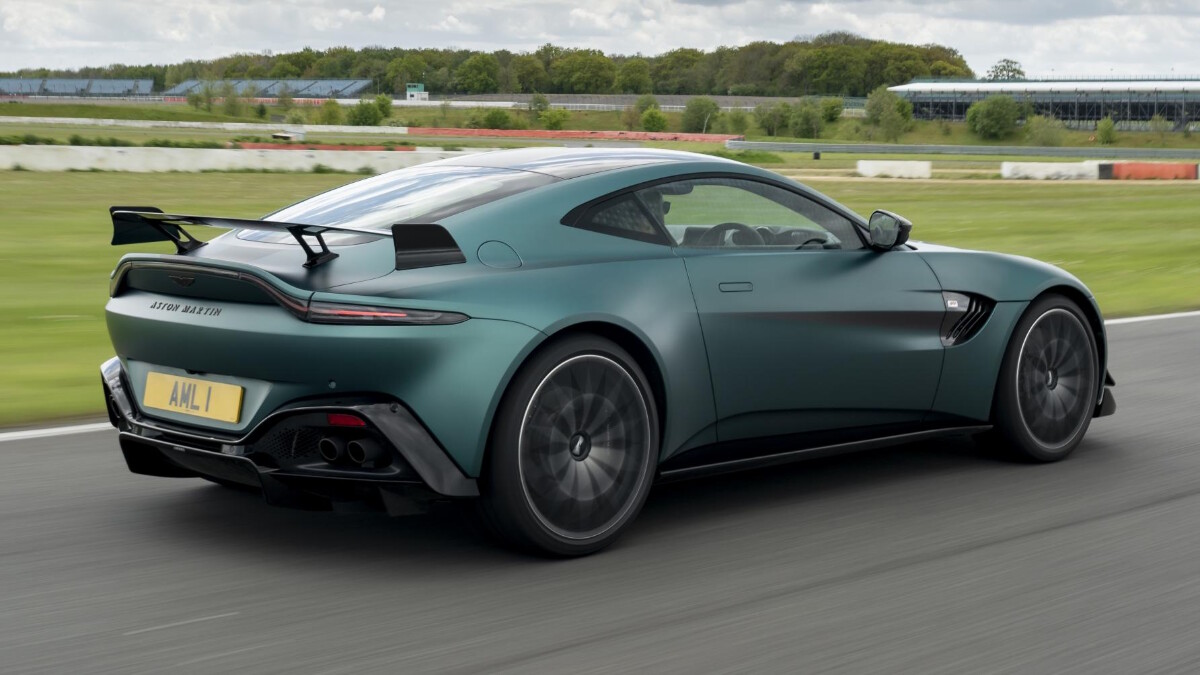 I'll stick to the notable elements elsewhere—otherwise, I'd be here for hours. There's a new front undertray (now 3mm thick rather than 1.5mm) that improves bracing across the front end. A pinned steering column improves feedback and reduces play around the straightahead. There's now over 200kg of downforce at max speed, against the standard Vantage delivering around net zero.
What's the aim of the car?
To stay ahead of Lewis Hamilton and Max Verstappen, and look cool while doing so.
Uh, the other aim?
Here's chief engineer Matthew Becker: "To sharpen the car up, make it more engaging and connected front to rear, and support it better vertically for composure and poise."
An admission that the Vantage wasn't right originally?
Any car has room for improvement, but for me, the changes made for the F1 Edition make it more compelling without any real downsides. It feels different immediately. You sit with your backside almost on the rear axle, and you're instantly aware that there is less movement and more control at that end. The standard Vantage feels a little vague and wishy-washy on bumpy roads, but this is much more together. The movements are tighter, faster, but not harder; the springs and the dampers may not move much, but they round off the edges very well.
But so does a Porsche 911 GT3...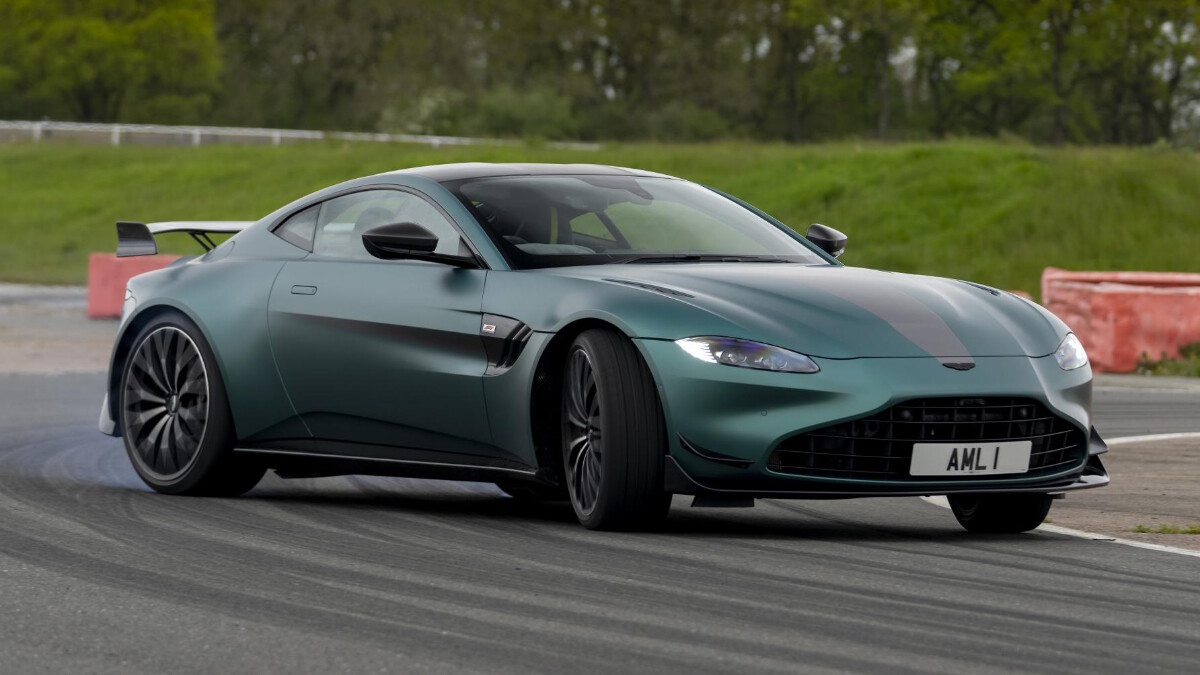 It does, and the Vantage F1 Edition doesn't quite reach the attack levels of that car. It doesn't help that you sit higher, which exaggerates any movements the car makes. And the steering, although more accurate, doesn't have such intuitive response and communication. Just off-center, it's a bit vague when you're just rolling merrily along. Worth bearing in mind it's still an electrically assisted rack.
The whole car gets better when you go faster. It seems to like having pressure put through it, and prefers to be either accelerating or braking. Cruise through corners and it's as if the Vantage loses attention, but brake into the apex and accelerate out, and you get a greater sense of connection.
What I found most interesting is that the car seems to go out of its way to show you how hard it's working, but when you turn into a corner, it scoots around without apparent effort. It's as if it's acting, when I think it's actually that pressure through the suspension simply settles it and gives it focus.
How's the motor?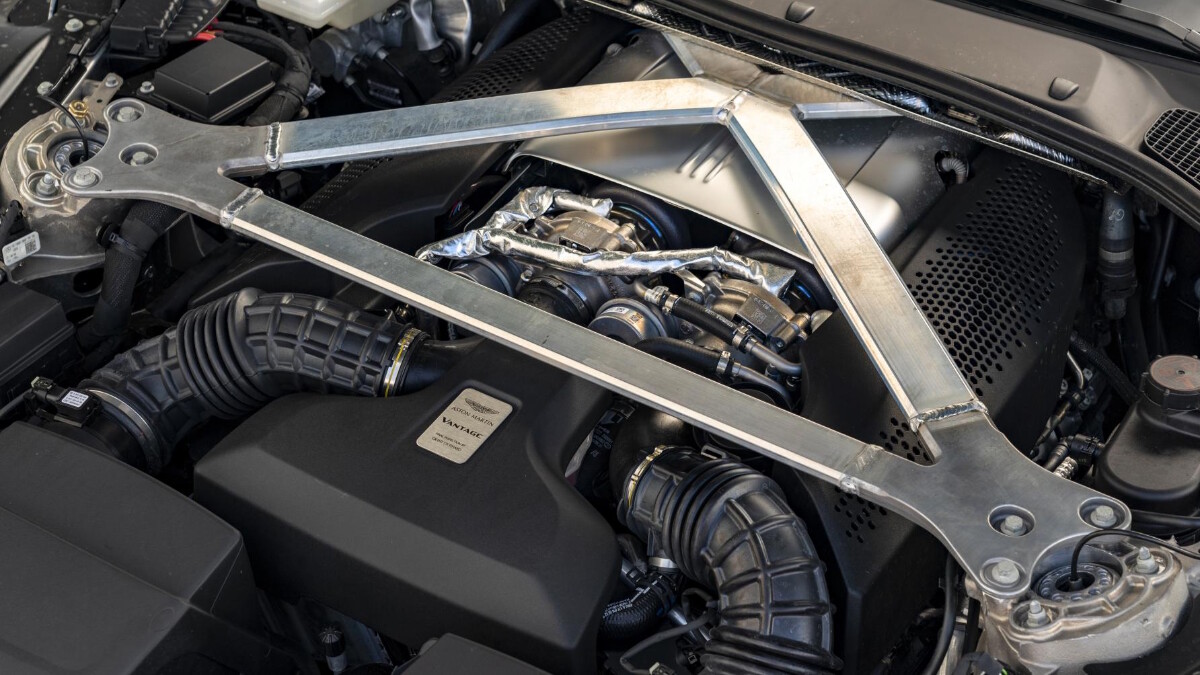 The engine and the gearbox have come in for software tweaks, so the twin-turbo V8 sustains power a bit better at the top end, and the gearbox makes less of a pantomime of gear changes. The standard car has a torque cut when you pull a paddle, which emphasizes the shift, but that's been dialed down so now the shifts are more seamless. It's still an eight-speed auto, though. A very good one, but not twin-clutch snappy.
How much power does it develop?
An extra 24hp, for 527hp at 6,000rpm, reinforced by 684Nm at 2,000-5,000rpm. That's dealing with a 1,570kg dry weight (up toward a 1,700kg curb weight), resulting in 3.6sec 0-100kph time. But the drama of the acceleration is what makes it. This is still a big fun motor, walloping you in the back above 3,000rpm and growling along deliciously. Not as kick-ass and responsive as it is in the AMG GT R (where it has 577hp), but like that, the Vantage has a slight muscle-car vibe. The change is that the chassis can now fully cope with everything the powertrain can deliver.
And easily. I'm not sure the ESP has been recalibrated because it chimes in way before it actually needs to. A long button press gets you to Track mode, where its reactions are much more commensurate.
Did you drive it on track?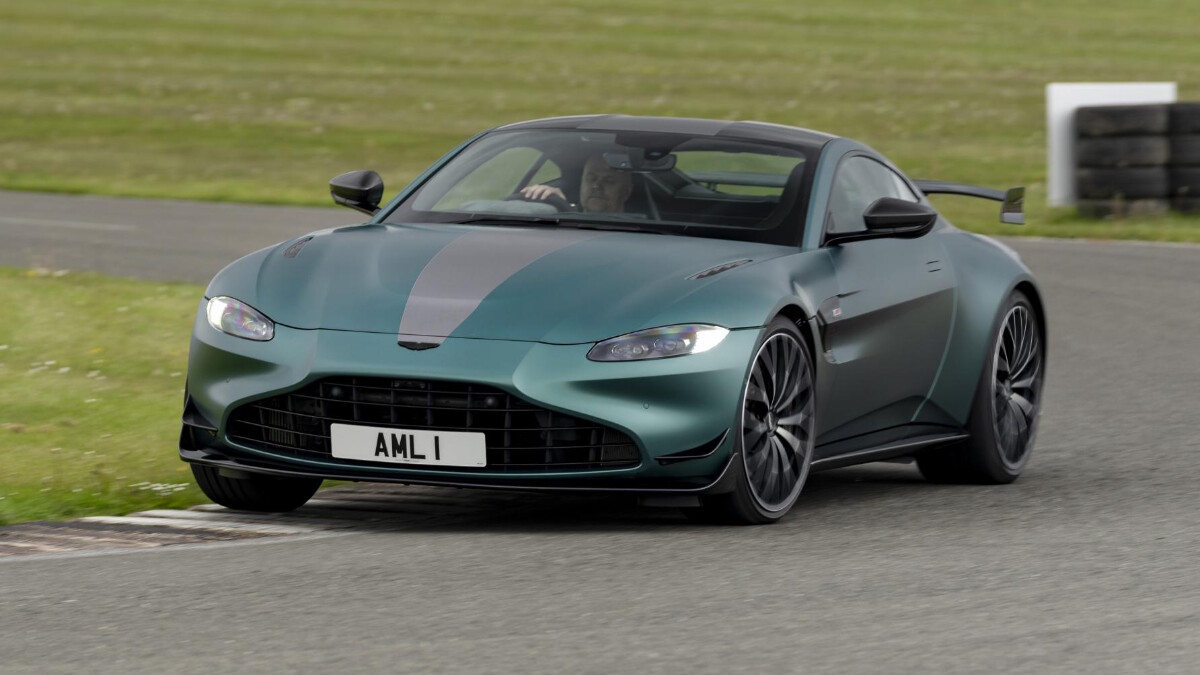 Yep. Skids about superbly, which I know shouldn't be relevant, but it does reinforce how accurate and predictable the rear end now is. So much so that it's the front end that's the first to run out of ideas. It happens at a high level, but you will get understeer eventually. That said, the front and rear work so harmoniously, so you can alter the angle of attack easily. There's great feel in the chassis, which means it handles intuitively.
The brakes (400mm front discs, 360mm at the back) are the optional carbon-ceramics and do a fine job, although the pedal did get longer after a few laps on a warm day. Bite never dropped off, but pedal feel could be better.
But all in all, it's a fine track tool for Bernd Maylander to rocket around in. An easy one to showboat if he feels so inclined, too, given how controllable and placeable the back axle is. In that, it feels more akin to the new BMW M3.
How's the interior?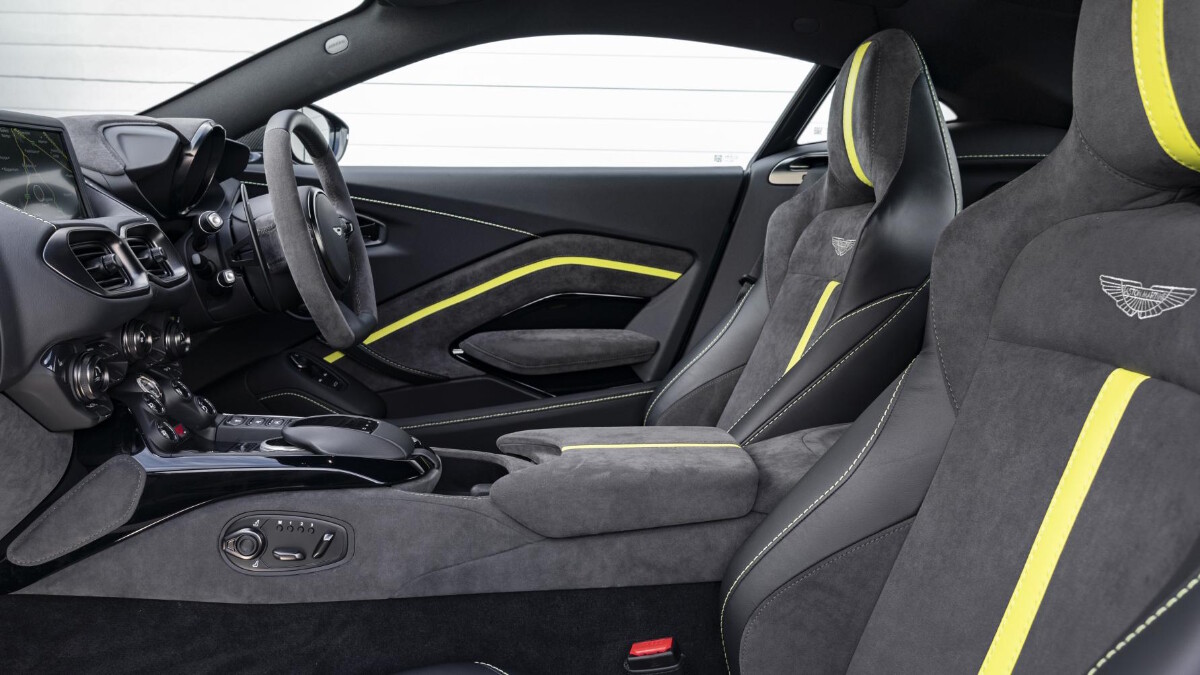 No issues with the seats, which are firm but really well-shaped. The square steering wheel continues to bug me—it's too big and I just don't like the feel of it. And the layout is tough to get on with if you compare it to a 911, which is a paragon of clarity and usability.
No issues with the way it looks, though. The 21-inch wheels pack out the arches properly, enhancing the car's stance, and this Racing Green is the only color to have (only other choices are Jet Black and Lunar White). Just not sure about the tacked-on rear spoiler. Not well-integrated enough. Aston believes this the first road car to wear the official F1 logo—if that helps seal the deal. It's not a limited-run model, the F1 Edition, but I reckon that even at £142,000 (P9.58 million), it's the Vantage to have. It gives this model range a character further distanced from the DB11, and that can only be a good thing.
I'm guessing sports car rather than GT, then?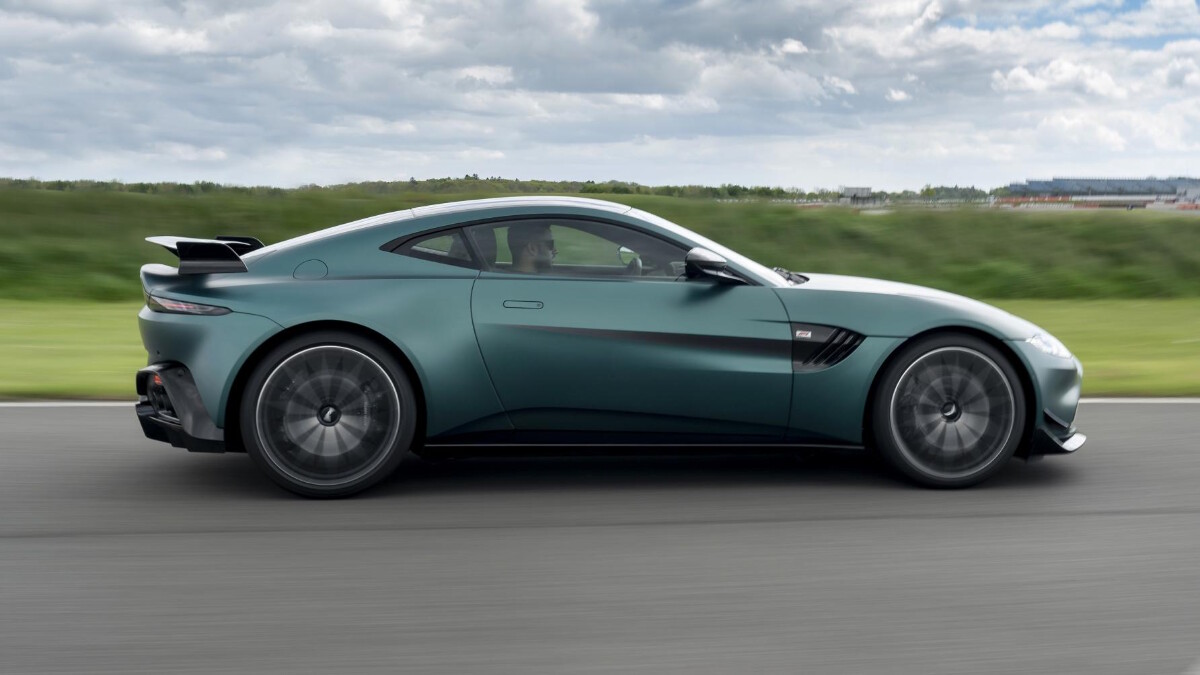 Emphatically sports car. The F1 Edition is the version that reveals the Vantage's true potential and character. Yes, there's a bit of road noise, it's positive, and you're more aware of things going on, but because it manages itself so well, there's a bit at the back of your brain that trusts the car more, so relaxes. It's no more tiring to drive, but it's a lot more engaging. And charismatic. It channels a similar vibe to the old GT8, but moves the game on further.
Makes me wonder if Aston Martin can still fit a V12 under the hood. I still have very fond memories of the old GT12...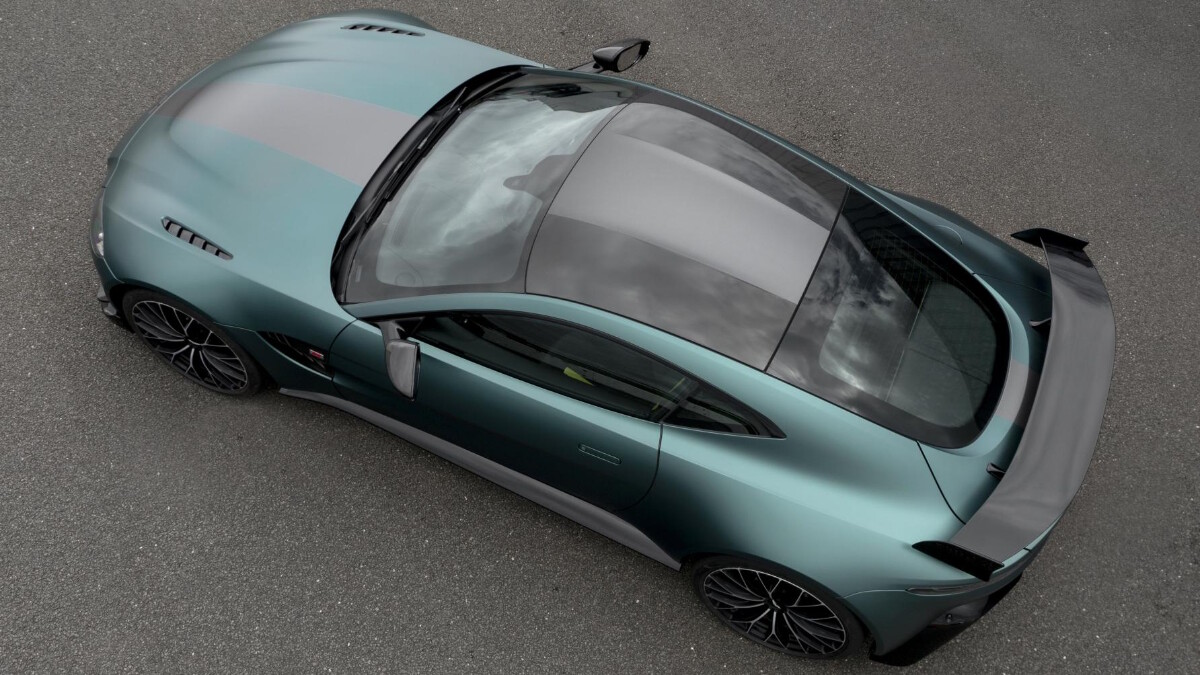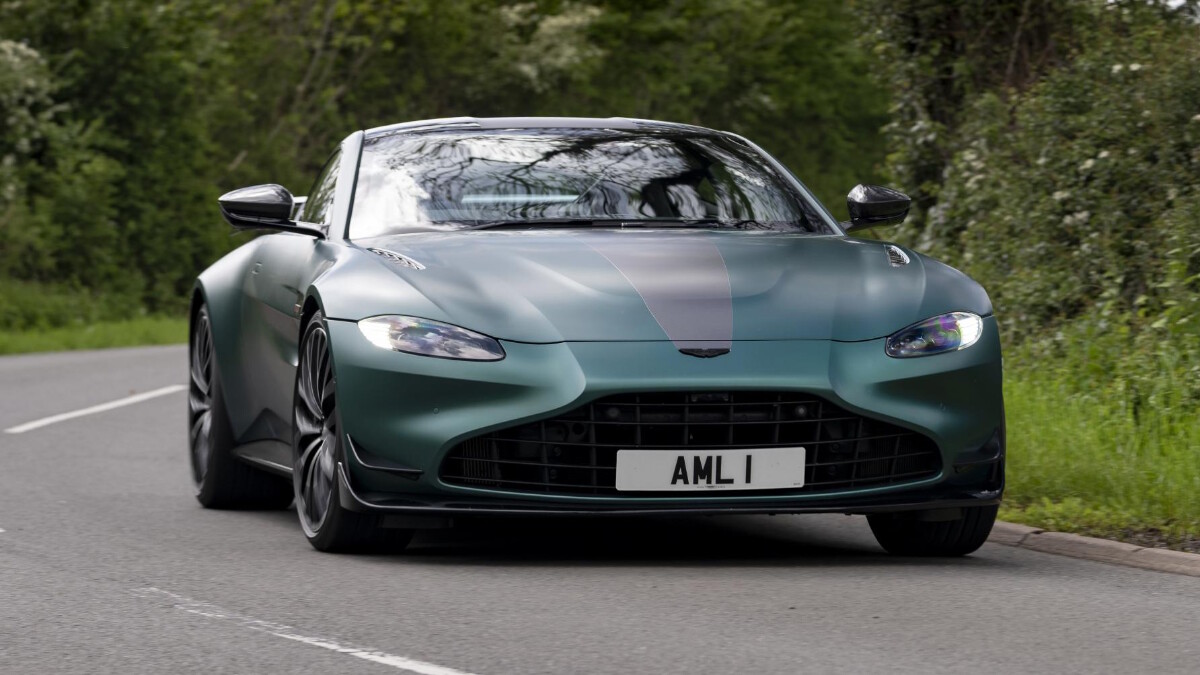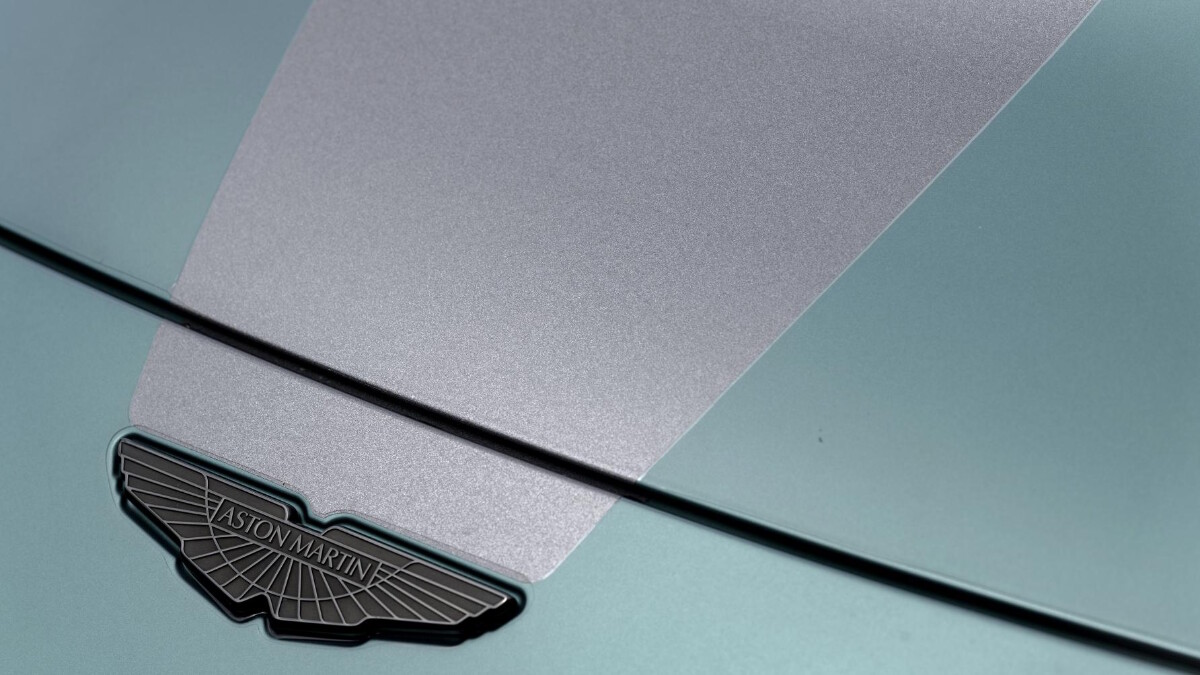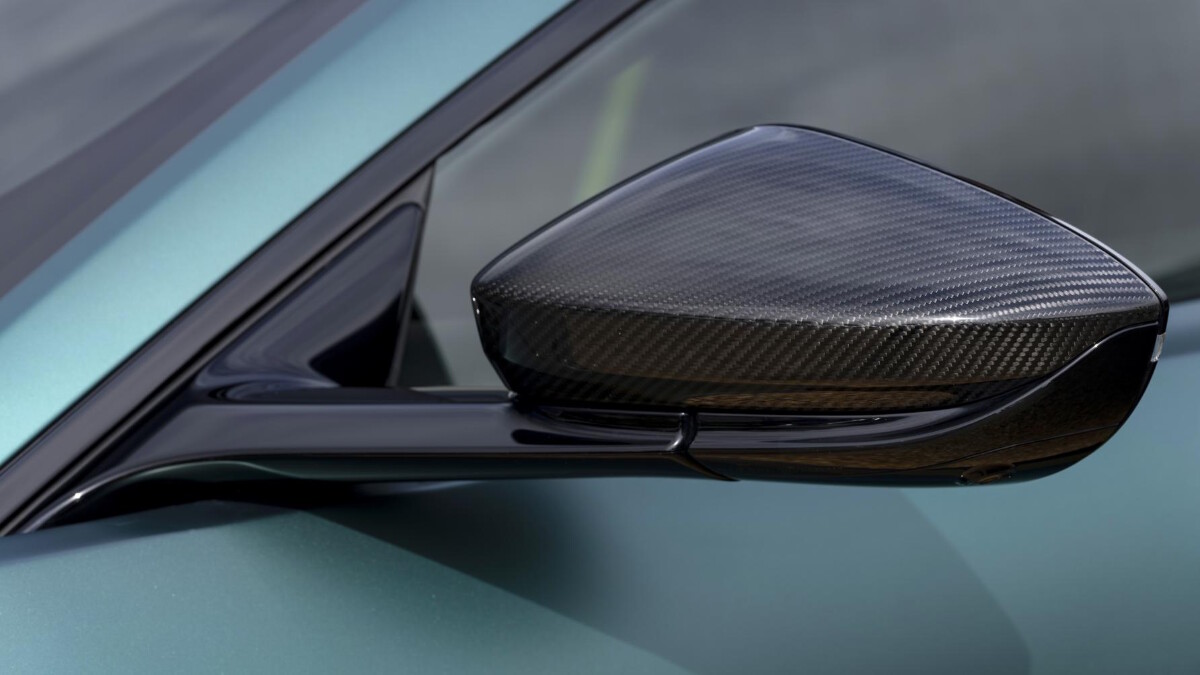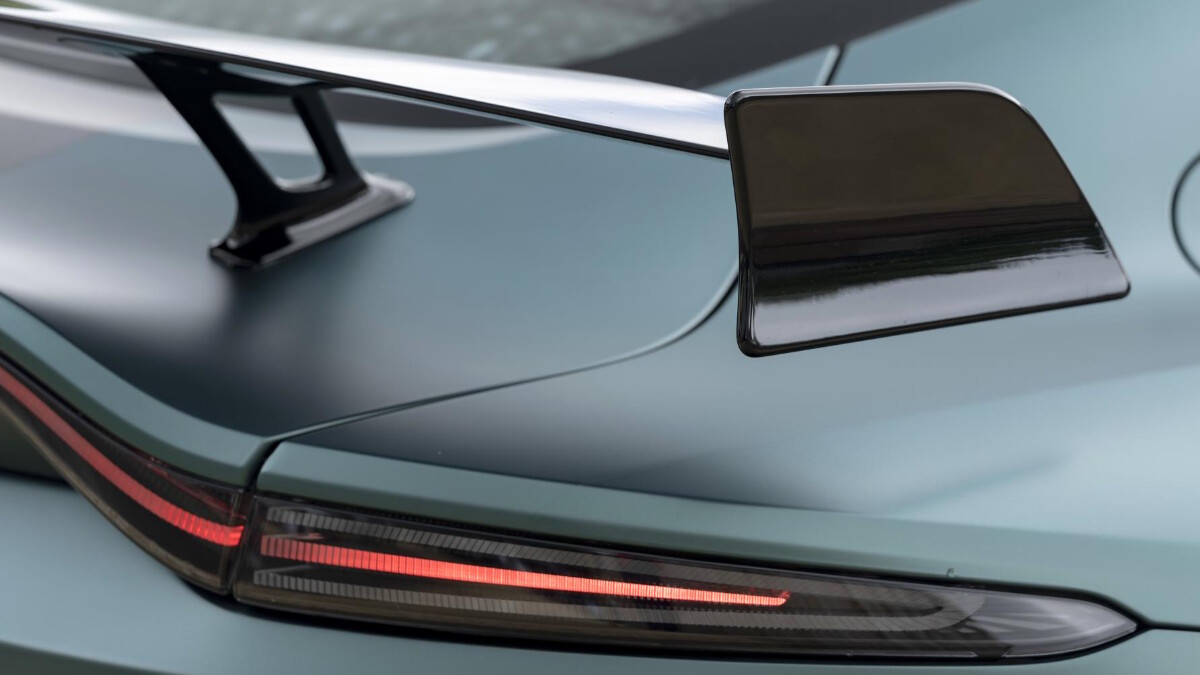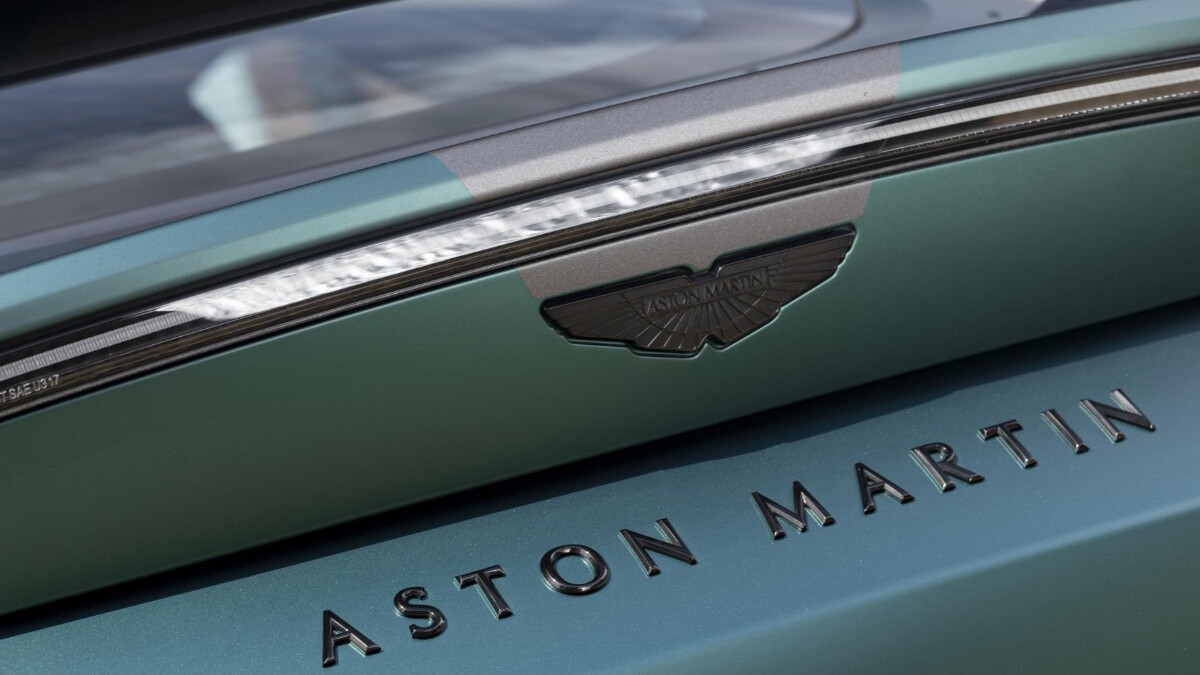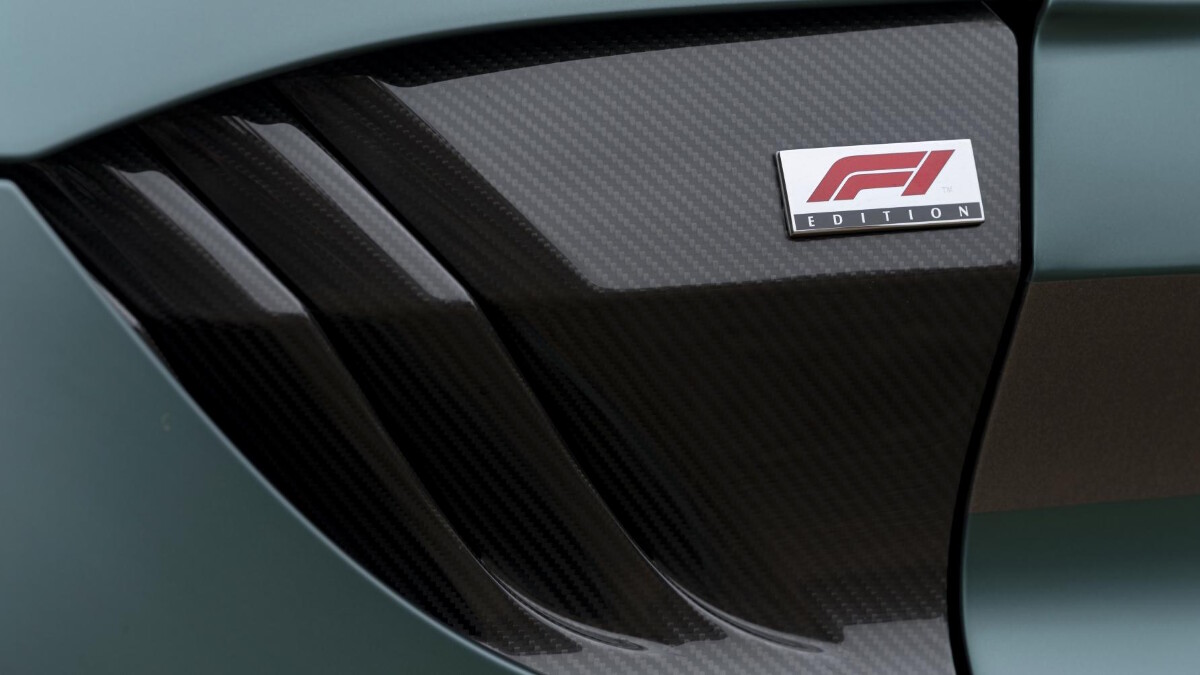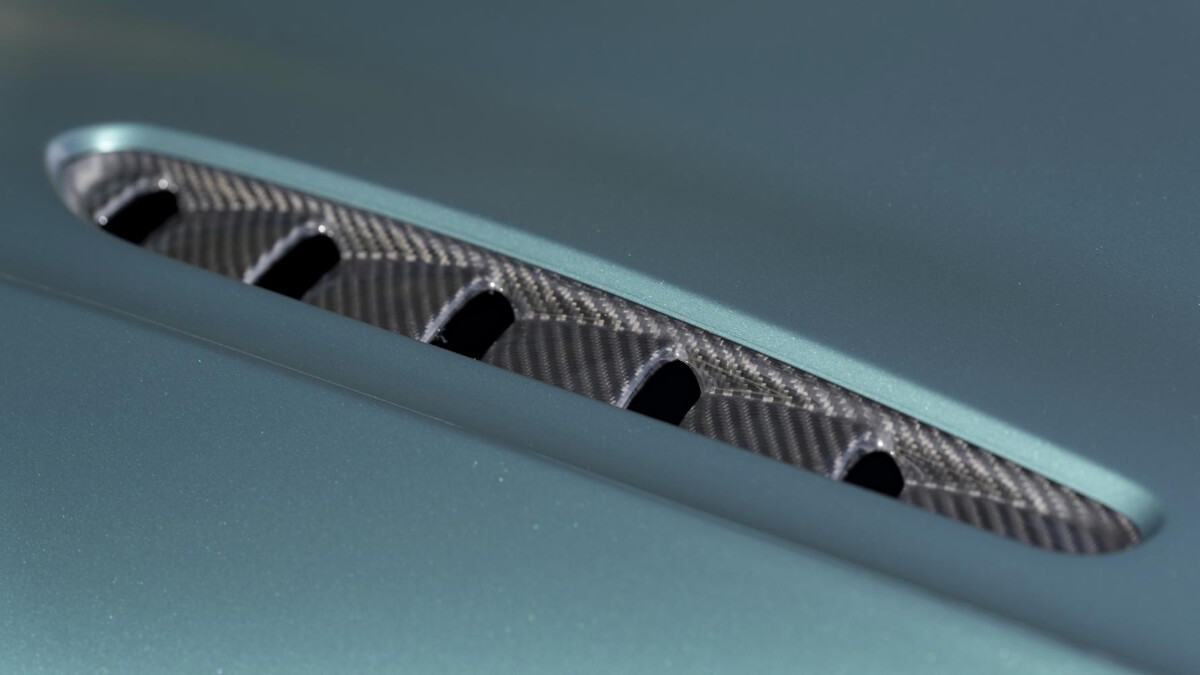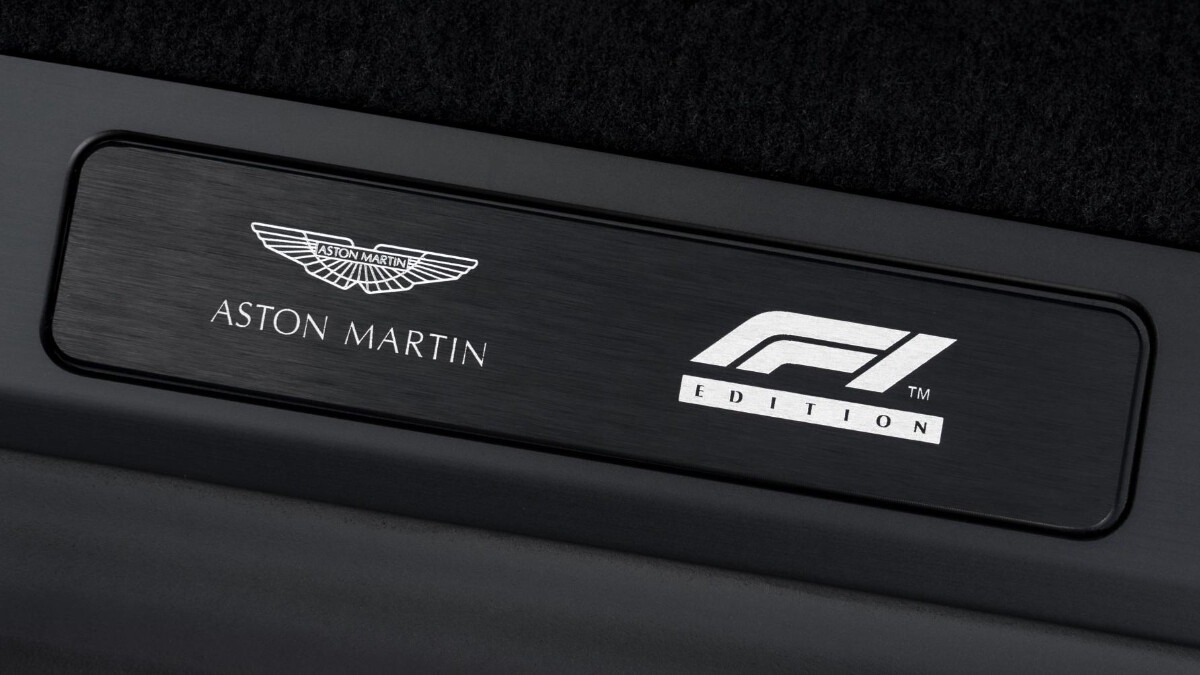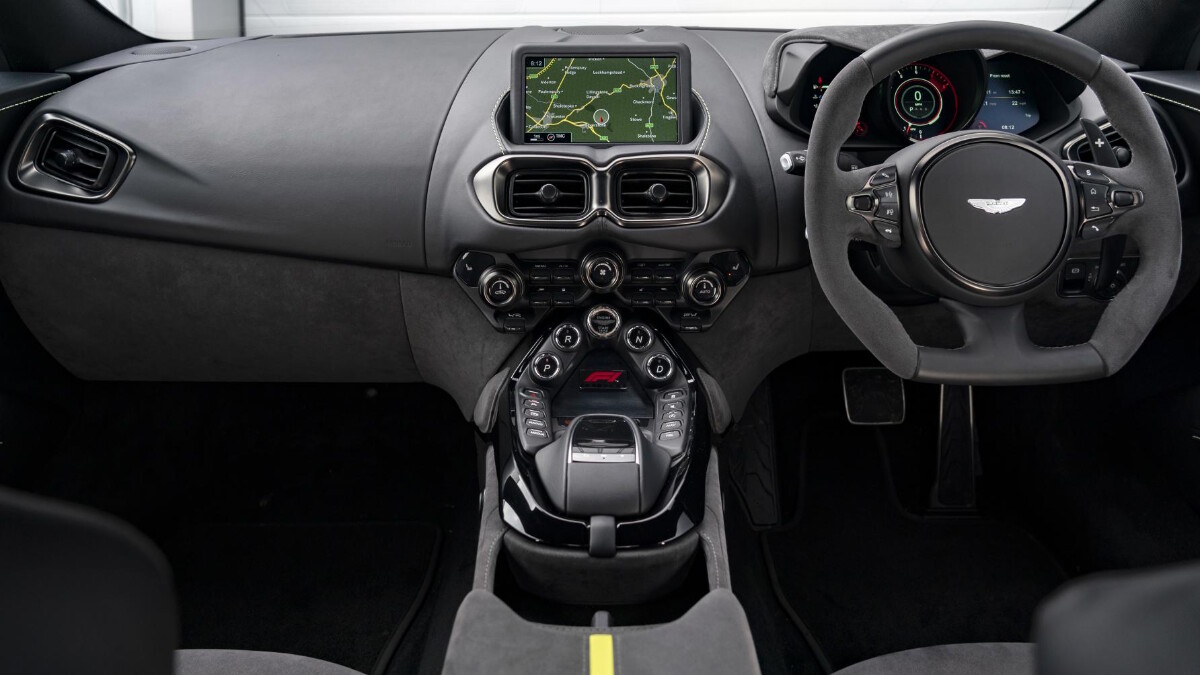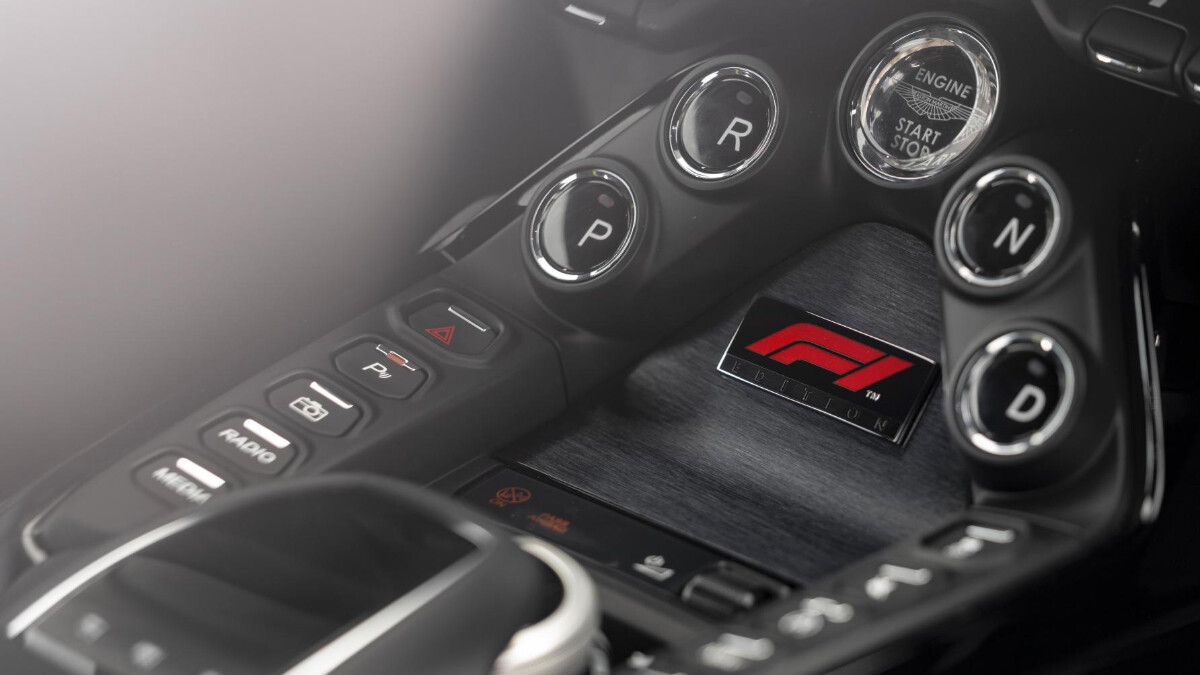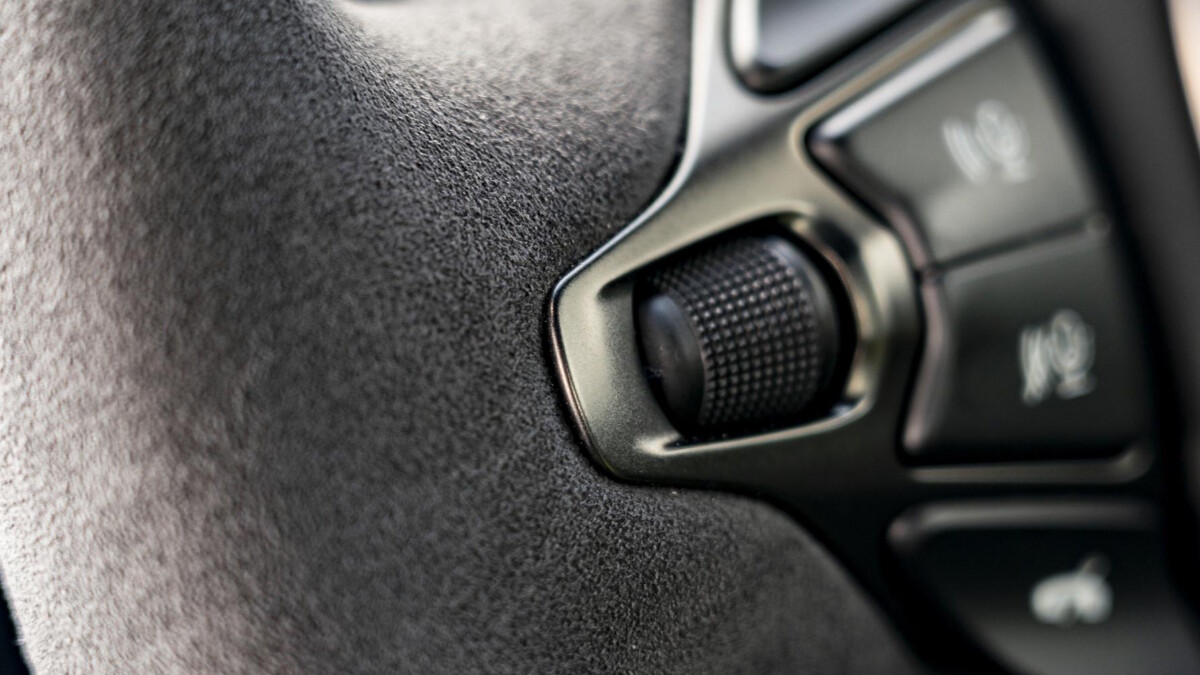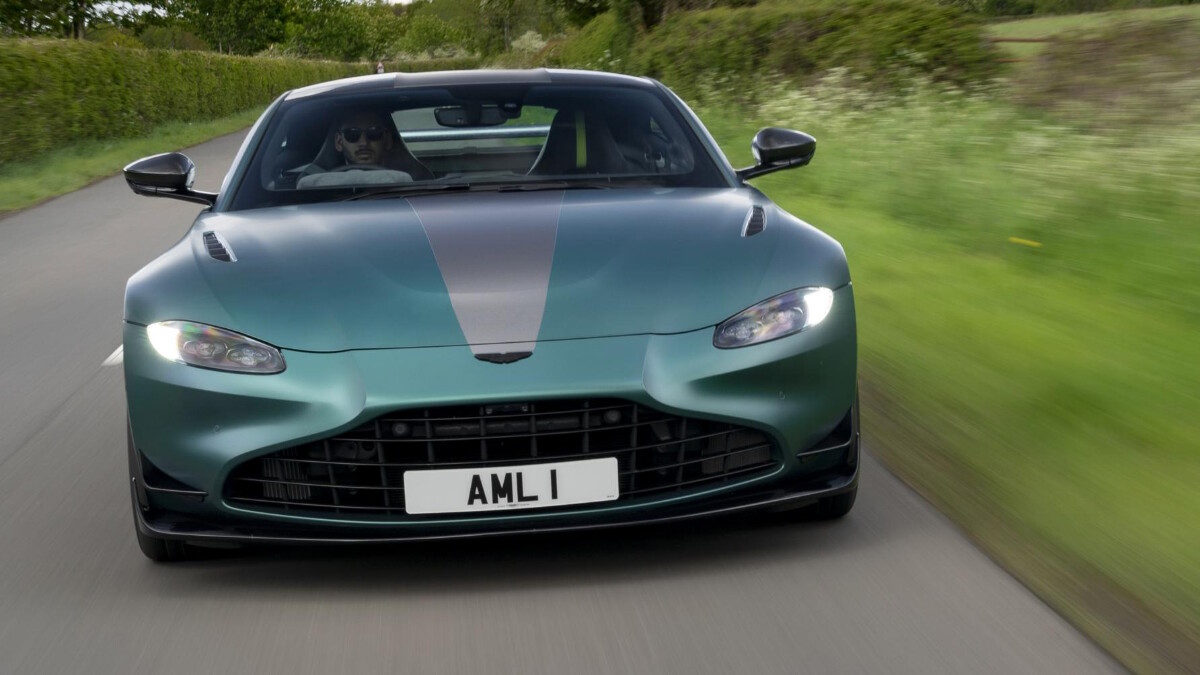 NOTE: This article first appeared on TopGear.com. Minor edits have been made.
Top Gear Philippines is now on Quento! Click here to download the app and enjoy more articles and videos from Top Gear Philippines and your favorite websites.