Meet Victor. He's a one-off, unique, the latest creation from Aston Martin's Q Advanced Operations department. There will be no more Victors. Underneath, it's mostly Vulcan, which in turn was mostly One-77, the carmaker's first million-dollar hypercar. Only 77 of those were made, plus 24 Vulcans, meaning this is the 102nd—and last—car built on those underpinnings.
Before we come on to that: Victor. How perfect a name for this car? There's the symbology—it carries the Latin-derived language of coats of arms and the actual first name of the man who single-handedly hauled the failing company through the '80s. Victor Gauntlett. The lantern-jawed industrialist who so embodied the cars that were created on his watch. It was he who did the deal to get Bond back in an Aston Martin for The Living Daylights (and managed to sell producer Cubby Broccoli a Volante in the process), he who revived Aston's Zagato relationship, introduced the Virage, laid the groundwork for the DB7, and oversaw the successful sale to Ford.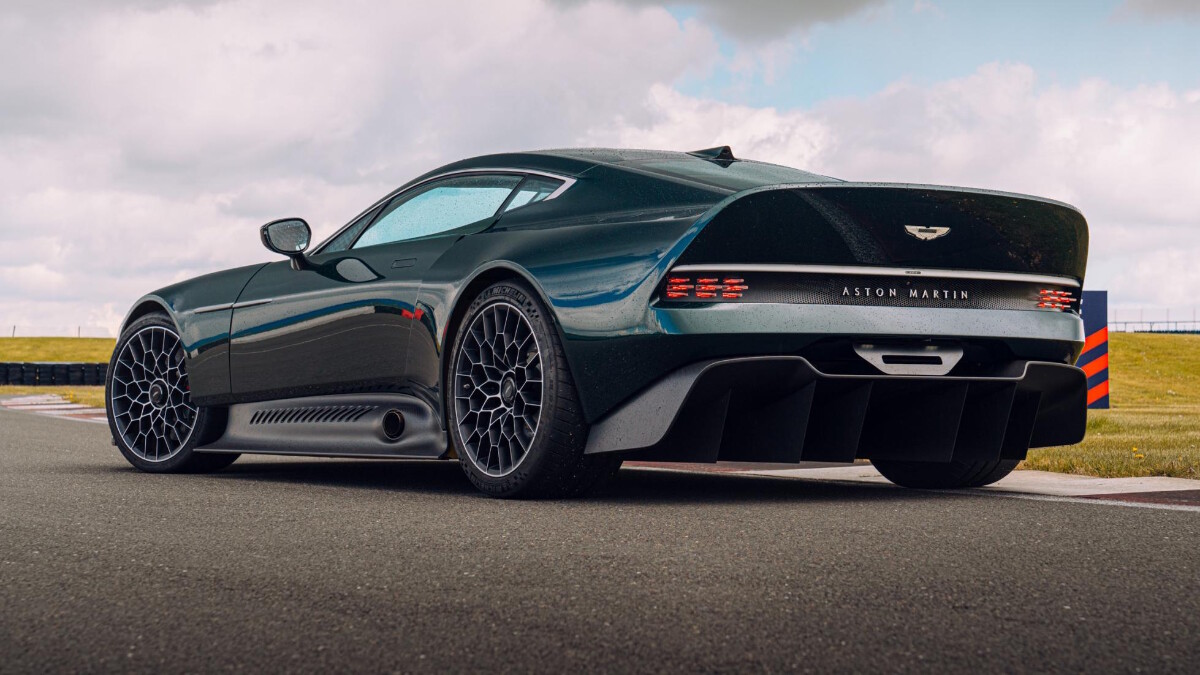 Continue reading below ↓
Recommended Videos
This car is a tribute to him. So, perhaps it's right that there will only ever be one. At a distance of 35 years, this single car is now the lens through which we view the Gauntlett era. But it could have existed then, couldn't it? The styling so perfectly captures that era, and the mechanical specification could be from the '80s, too: naturally aspirated large-capacity V12 driving the rear wheels through a manual gearbox. Yes, we know, a manual. A simple six-speeder-and-clutch to control 836hp and 830Nm.
This is not a slightly uprated version of the Vulcan's V12. That used a bored-out 6.0-liter race engine from the Vantage GT3 and DBR9 program. The Victor uses the One-77's production-sourced 7.3-litre V12, but this one has been back to Cosworth for extra fettling. I dread to think of the cost implications of liberating an extra 86hp and 81Nm from a single engine, but it does mean that One-77 owners out there might be able to send their cars back for the same uplift. It transforms the engine. The carmaker doesn't mention performance figures, but numbers are not what this car is about. It's safe to say performance is plentiful.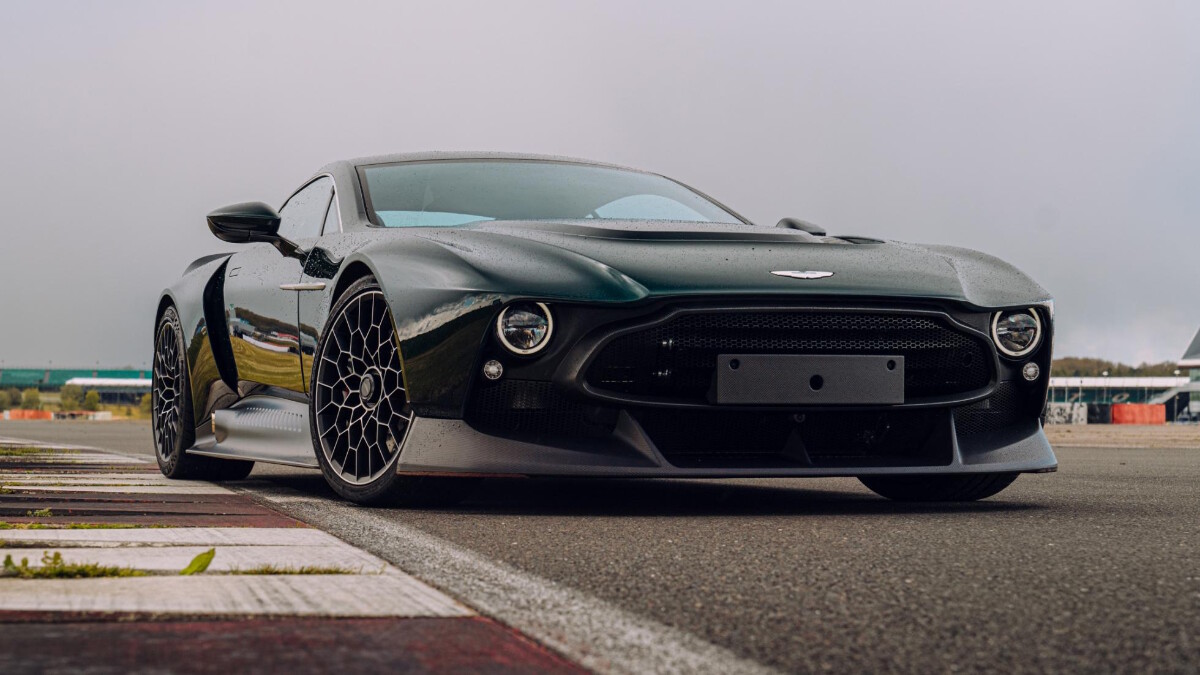 But how well-developed is this car? Underneath, it's the leftover One-77, a cast-off prototype that's been kicking around at Gaydon for the last few years. How much effort and energy can Aston Martin have put into its creation? Surely, this is just a matter of bodging some old bits together, cladding it in suitably bespoke bodywork, and finding a buyer? It's not road-legal (but could be made so, just as some Vulcans were), so I'd have forgiven the company for taking that route, but it hasn't. 5
We can pay it no greater compliment than to say it feels like a production car. And not just in terms of fit and finish, but in refinement and driveability. It deserves a proper life. Imagine it lurking outside a Mayfair casino or seedy Soho club—or just ripping down a highway...
On the road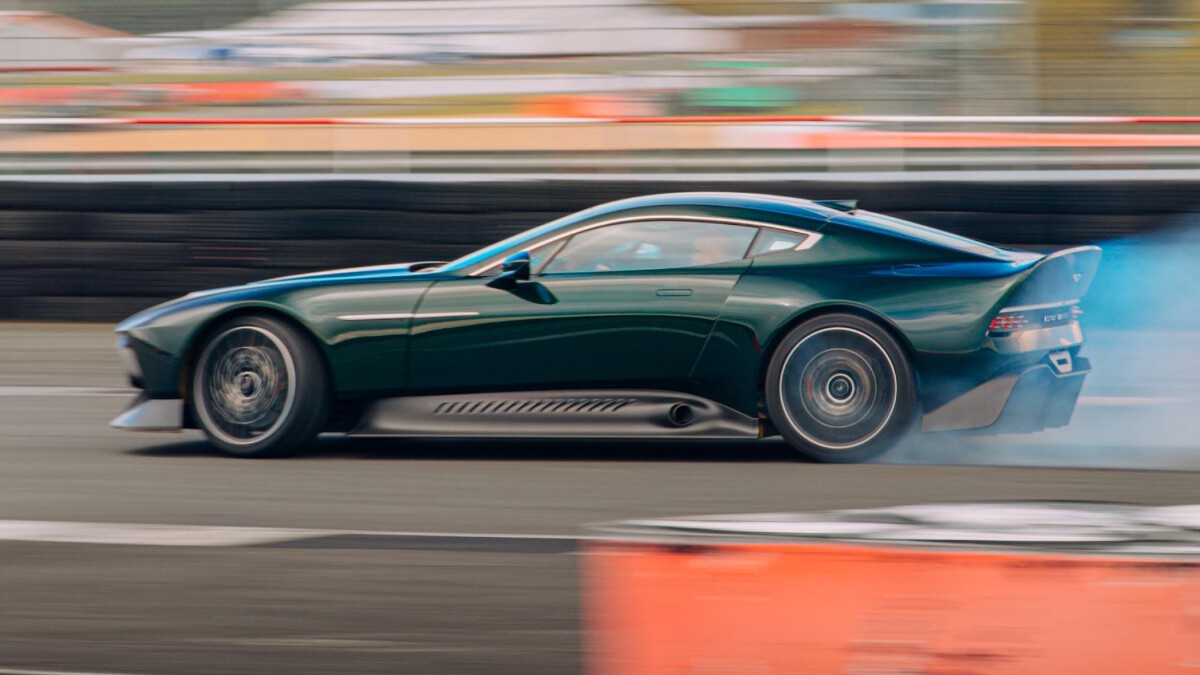 We suspect it would be peerless on an empty highway, roaring at the horizon, stopping to top off the tanks, then doing it all over again. The suspension is firm and short-travel, you sit very low, aware of how long the hood is and that your right hand is operating two different eras. Ahead, the Vulcan's radical steering yoke; to the right, a walnut-topped manual gear lever. You think the clutch is going to be heavy, don't you?
Congratulations, it is. But it's not savage or abrupt. And you don't need any throttle to get it rolling—it's not the stall-fest you feared it would be. And that stubby gear lever moves around with weight and precision. It's a great manual shift. Which means it comes as some surprise to learn it's just the One-77's single-clutch sequential with the automation removed. The gearbox that is the One-77's Achilles heel turns out to be the making of the Victor.
And if ever there was a British V12 to rival the Italians, here it is. Such torque and response low down (though it clearly doesn't have excessive weight to move), and with a top end that just keeps going and going and going. Peak torque doesn't arrive until 6,500rpm, max revs are 8,200rpm, but it's not all about the top end. The midrange is mighty, gutsy, urgent—and above it, this seemingly endless push of power and noise.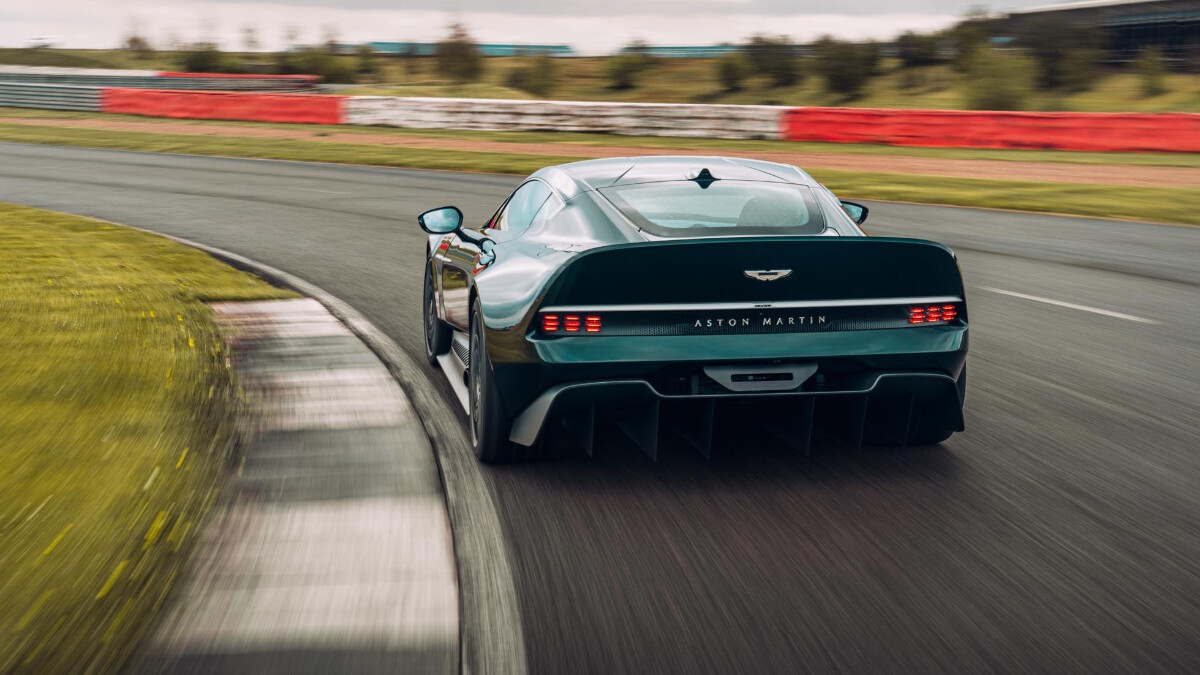 It doesn't even sound like a Vulcan. The sonic thrash is mellower, deeper, more cultured. Still got side-exit pipes (Inconel, obvs), though unlike the racier V, it doesn't rely on them for tone and volume. But the inertia-free ability to zap to the redline and back in a blipping instant? That's pure Vulcan. Analog dials, that's what I'd demand, just to watch the rev needle zing and flick about. That's the biggest and most surprising change to this engine over the One-77: The internals seem massless, the flywheel effect practically zero.
Which makes blipping the throttle for heel-and-toe downshifts—or just for the hell of it—an utter delight. The pedal positions aren't perfect, the throttle too far up the footwell compared to the brake, but heck, with a pedal box as bespoke as this, that's an easy fix.
The manual opens up a whole new world of opportunity. With paddles, you're always up the top end because it's easy, but with a lever, you're less inclined to be in such a hurry and you instead savor the experience. So, you howl most of the way through second, then have time to regather your thoughts during the precision shove across the gate into third. Each gear becomes an event in itself—you visit more parts of the rev range because shifting is fun.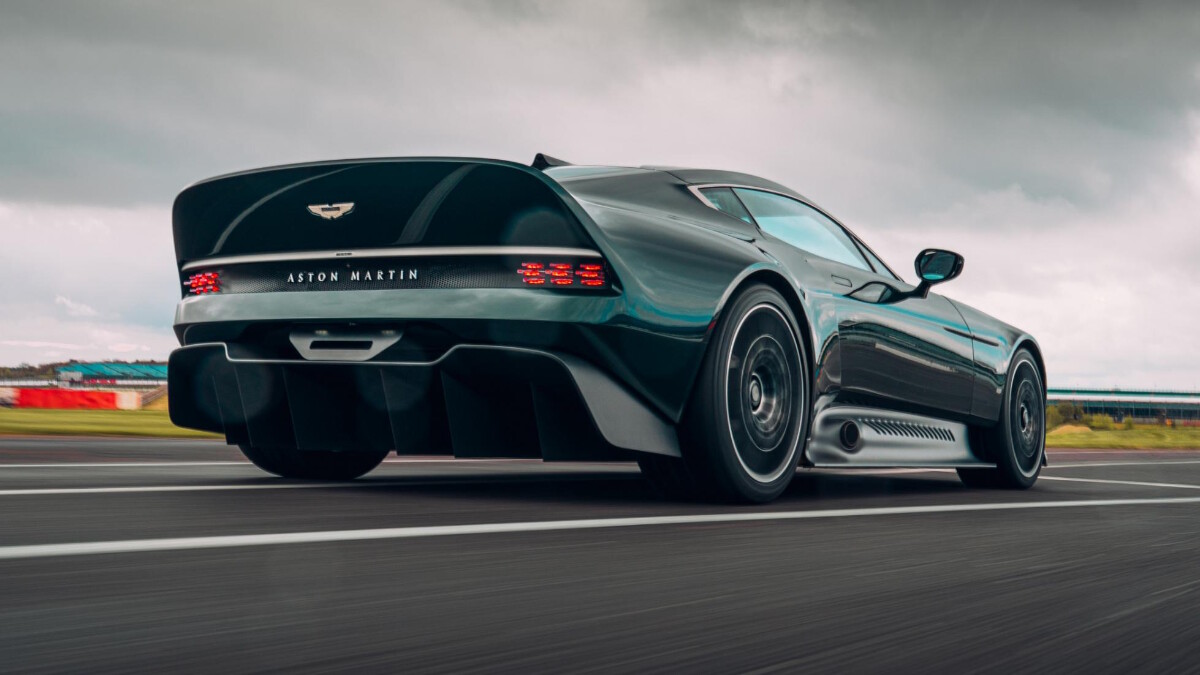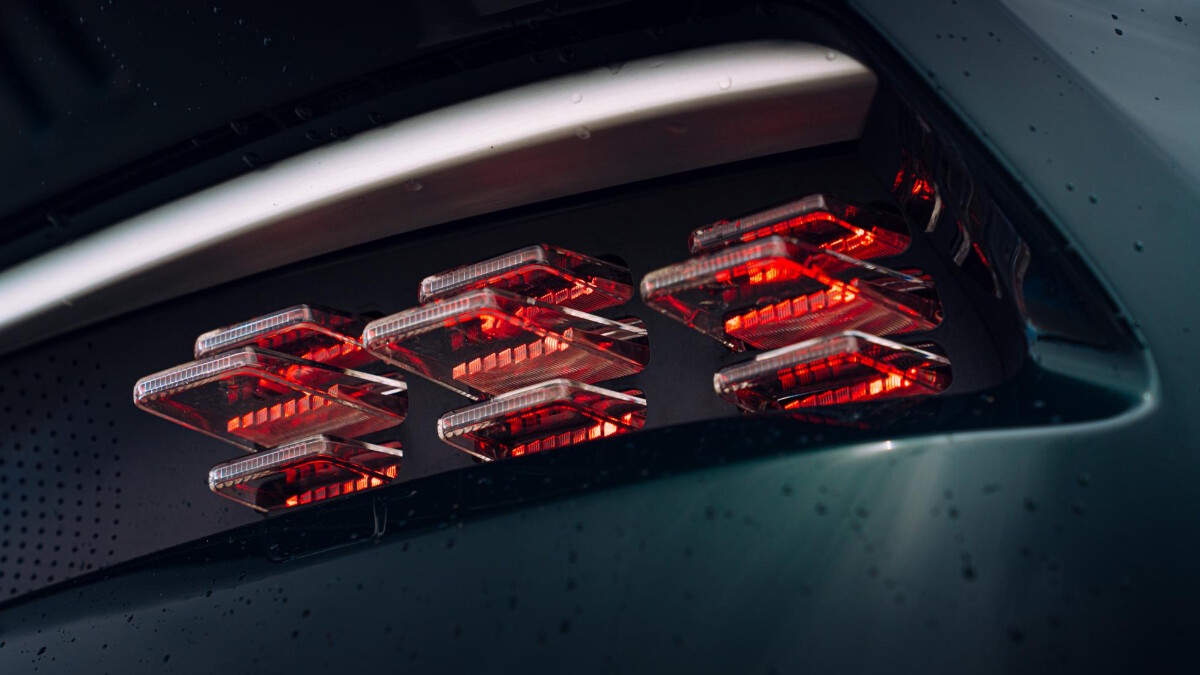 The carbon tub and the suspension layout are shared with both predecessors, but the driving experience is more akin to the Vulcan. Okay, there's more movement in the higher-riding suspension. It rolls detectably, has a marginally softer brake pedal, a more forgiving ride. It steers accurately, beautifully, because there's proper feedback from the hydraulic steering. It can even be slid around because the traction breakaway is progressive and the long wheelbase means you have time to react.
But it's definitely not a GT. Yes, it could howl through France, but it wouldn't be a placid companion. It's more old school than that, and takes some managing and concentration. The brakes, especially. They're mighty powerful with a lovely firm pedal, but if you don't give them everything, they squeal like mad.
But what a thing this is to drive. Massively powerful engine, dextrous chassis balance, weight carried low, movements taut and athletic. And that manual gearbox. There's nothing quite like this, and there hasn't been for years, in fact. It's nothing like a DBS Superleggera—that's way more cushioned and cosseting, but nor is the Victor as frenetic and lively as a Ferrari 812. Similarly focused drive, but more relaxed character. Needs to be used on road, though. Let's hope the owner agrees.
On the inside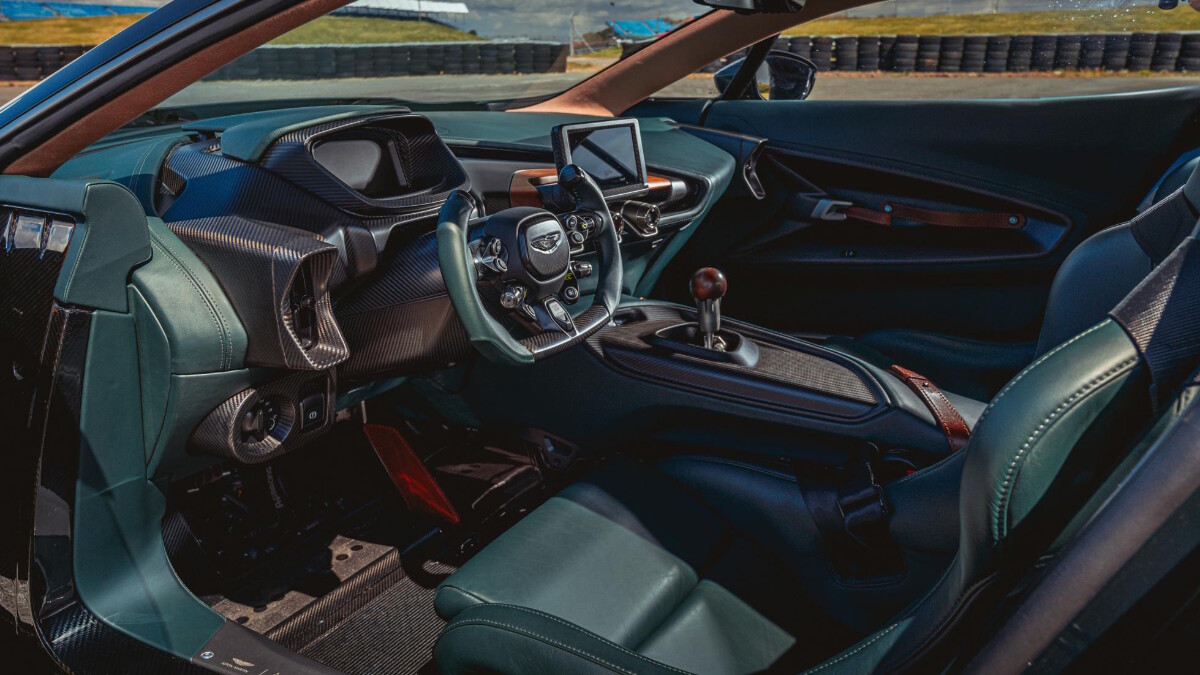 It's an '80s concept car, arrived 40 years late. Because back then, imagining a car 40 years hence, they would still have given it a manual gear lever and some sort of funky steering wheel. So, it's an odd car, this—retro-futuristic in equal measure depending on your era viewpoint.
Either way, the cabin is beautifully made. This is perhaps the most impressive aspect of the whole car. It's a one-off cockpit, bearing little in common with either the Vulcan or One-77. So, the investment in not only making it properly, but also fundamentally redesigning it, is huge.
Yes, the floor is a bit plain and uncarpeted, but up top, everything is leather or carbon—apart from a couple of slivers of tasteful wood and the rooflining, which is cashmere. Because of course it is. It's '80s luxury with just enough hint of Del Boy. We'd prefer analog gauges to the digital instrument binnacle, but we'll forgive the center screen because it's from the Vulcan. So is the steering wheel, although the controllers have been repurposed with buttons for the horn and the fuel release, and rotary controllers for the wipers. And look: exposed gear linkage.
The fixed backseat is somehow spot-on, and although the Victor feels big around you, the front end miles away, the operation of the controls gives you complete confidence to place it accurately on the road.
Aston Martin hasn't even forgotten about cargo space. Open the rear deck and you're not only going to get a better view of the exposed in-board pushrod suspension, you're also treated to the sight of a surprisingly useful and immaculately trimmed load bay.
Final thoughts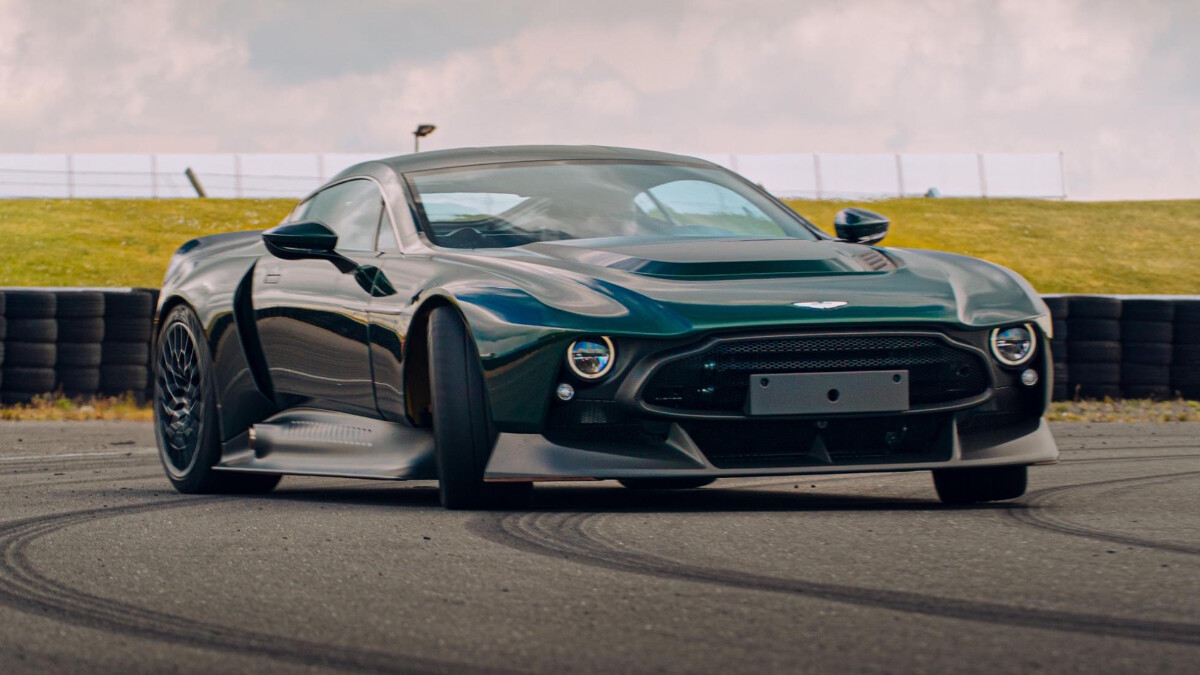 What's charming about the Victor—and why it's possibly the finest one-off ever created—is that there's no customer whim or fancy about it. This is not a car that seems to have been created to fulfill someone's personal fantasy. Rather, it feels like it's been crafted by Aston Martin to celebrate the brand by encapsulating a particular era. It retrospectively burnishes the firm's image (which wasn't that great back then, never far from bankruptcy) while simultaneously convincing us that it's the hypercar the '80s never had.
As a thing to drive, the Victor manages to span the eras as well. Although it follows in the footsteps of the One-77 and the Vulcan, it has a character all its own. A nat-asp V12 and a manual gearbox certainly help in that regard, but this is a car that, when you drive it, seems to take you back in time.
It's as a piece of design that this road-going dreadnought really scores, successfully capturing the sheer brutishness of those '80s Astons. If it helps drive up the prices of used cars from that era, it surely has to go down as one of the most valuable pieces of design the brand has done since the DB5.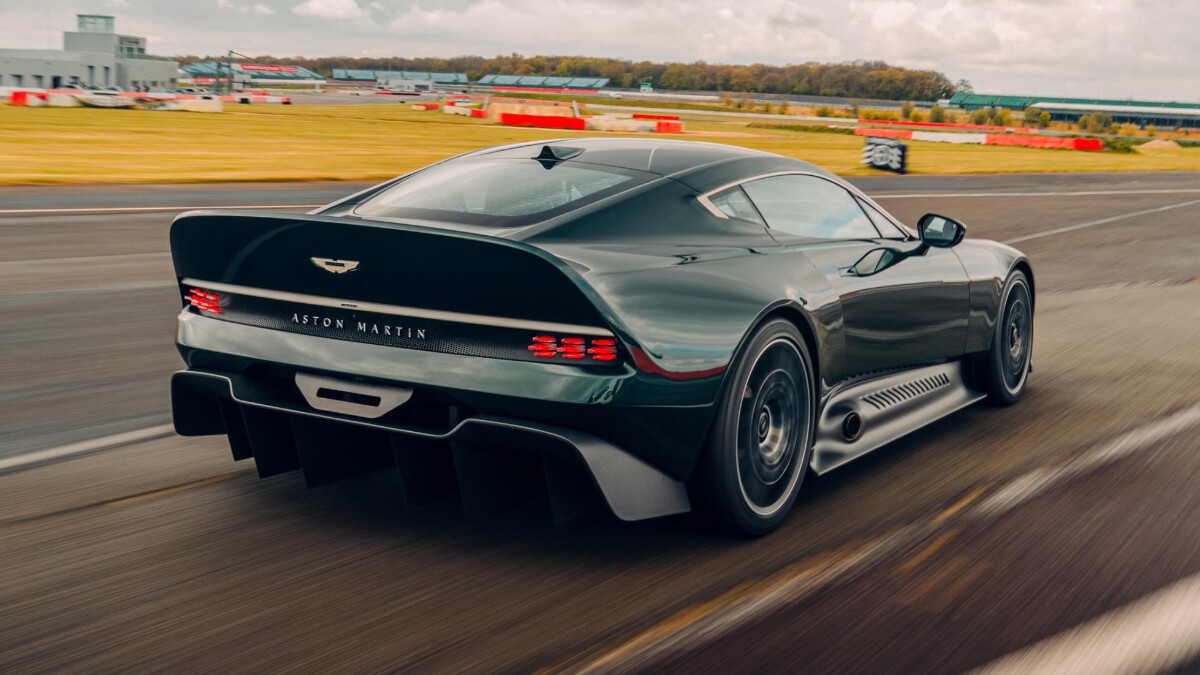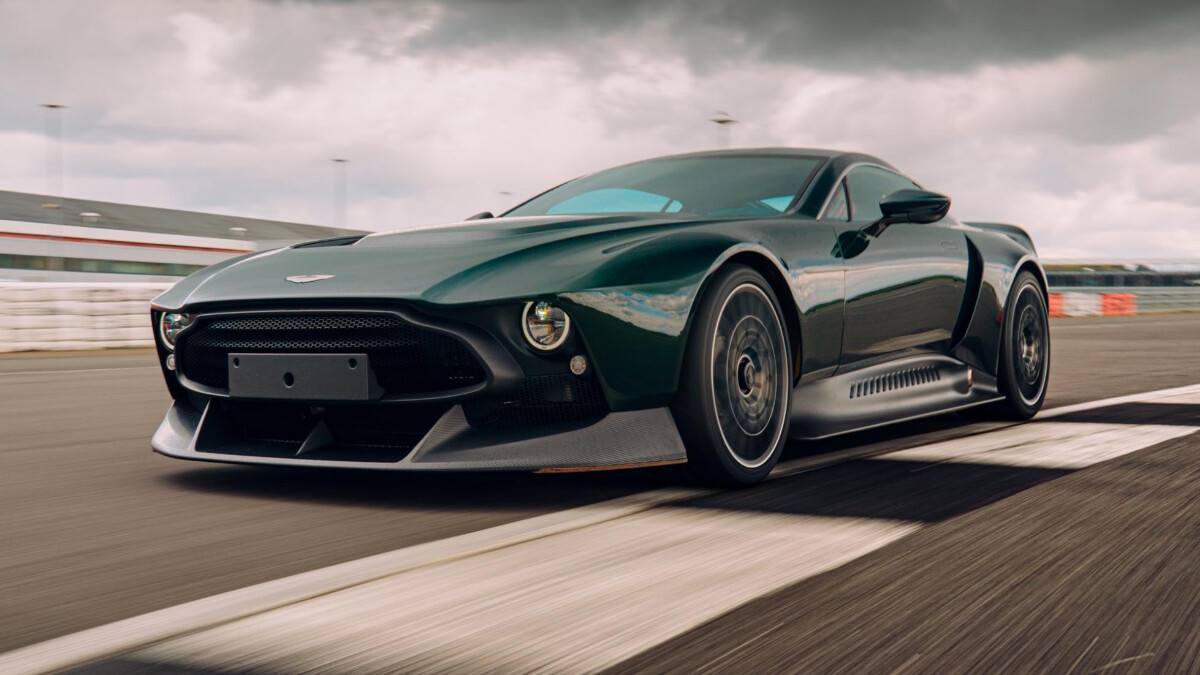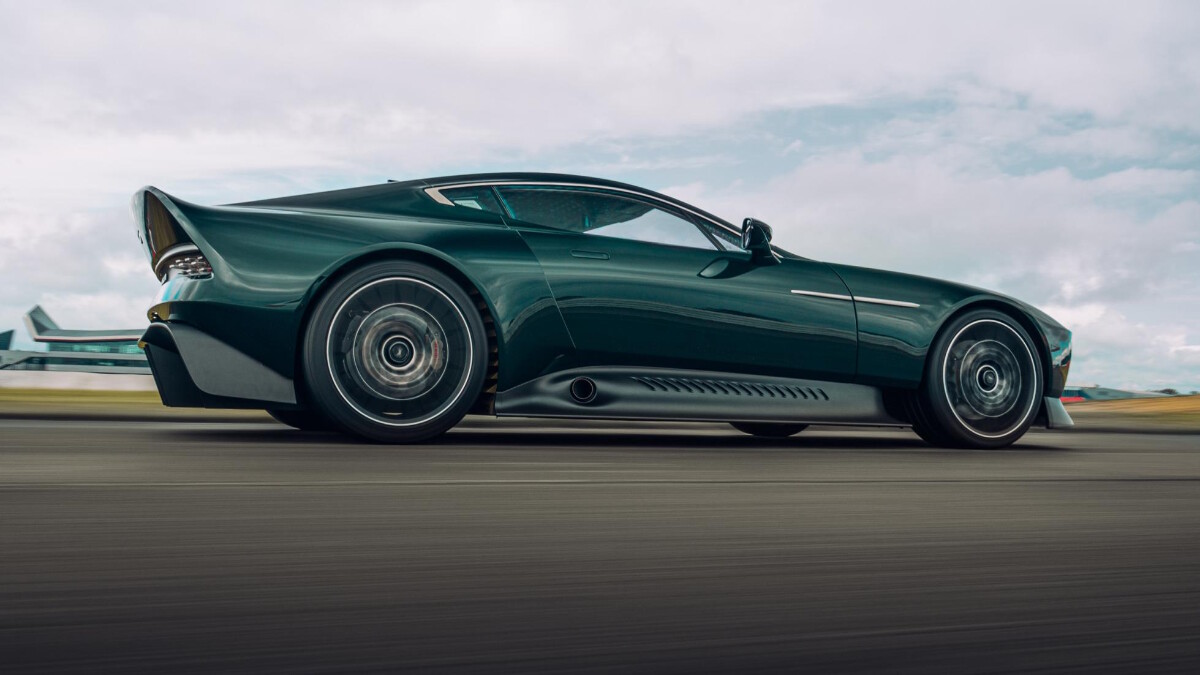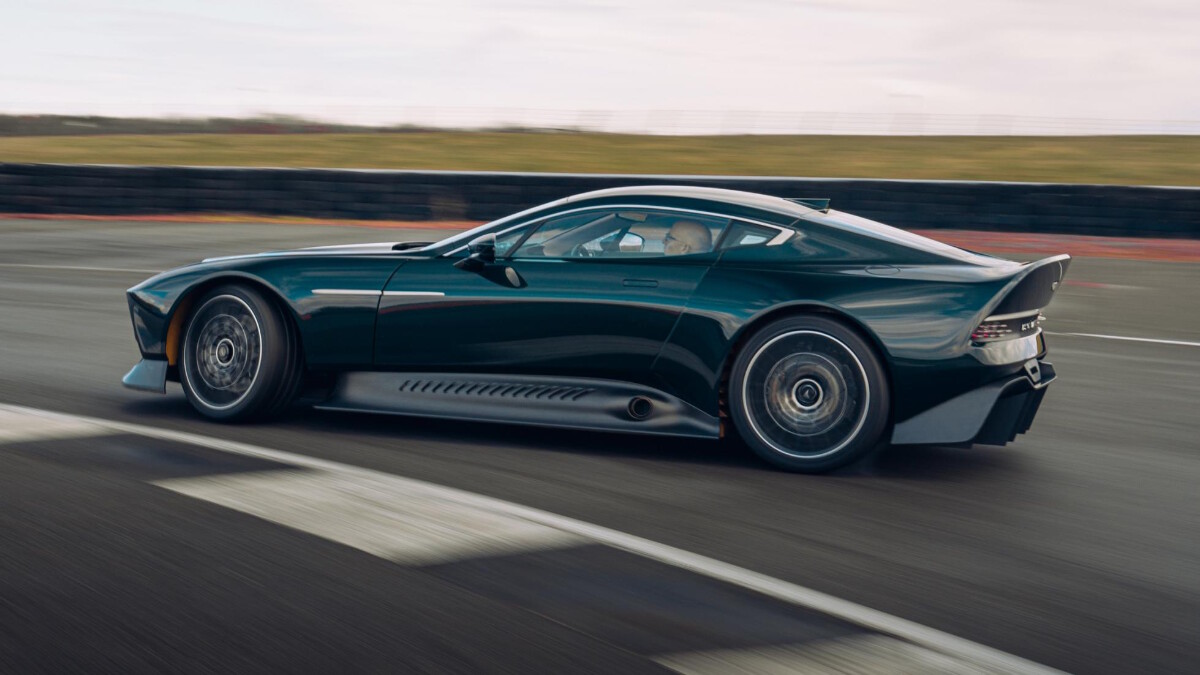 NOTE: This article first appeared on TopGear.com. Minor edits have been made.
Top Gear Philippines is now on Quento! Click here to download the app and enjoy more articles and videos from Top Gear Philippines and your favorite websites.