Looks familiar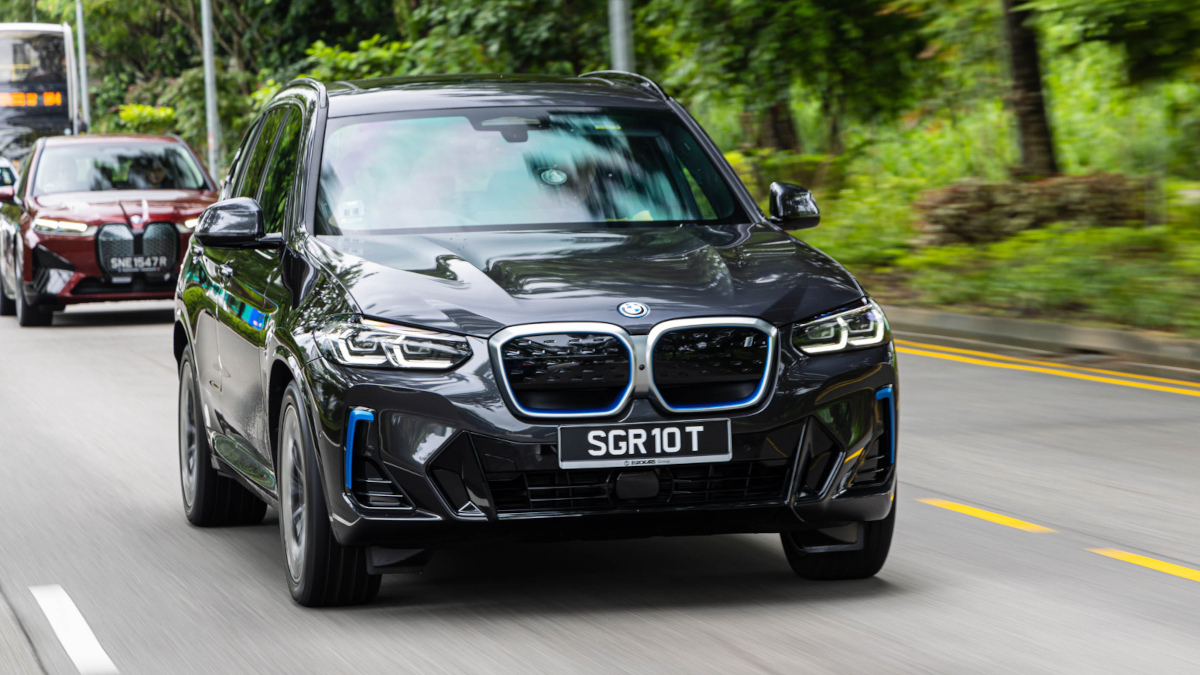 It should. It's based on the same platform as the BMW X3—one of the most sellable models in the brand's global lineup—with an identical shape, and similar overall design and proportions. Sure, the front grille isn't open and there are bits of blue scattered about, but there's nothing revolutionary here in terms of appearances. But with this? It's the insides that count.
What is it?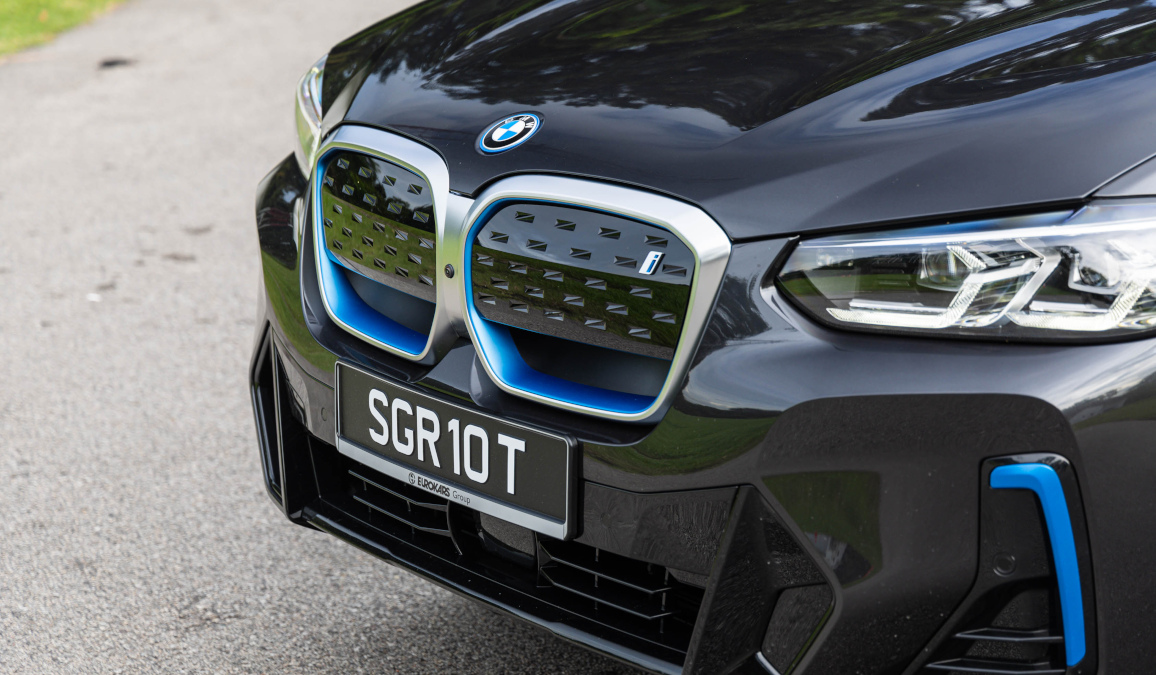 ADVERTISEMENT - CONTINUE READING BELOW ↓
This is the BMW iX3. It's been around globally for a while now but has only recently begun making its way to Southeast Asia. It's already been confirmed for the Philippine market where it will spearhead BMW's push to electrify local motoring.
Isn't that the iX's job?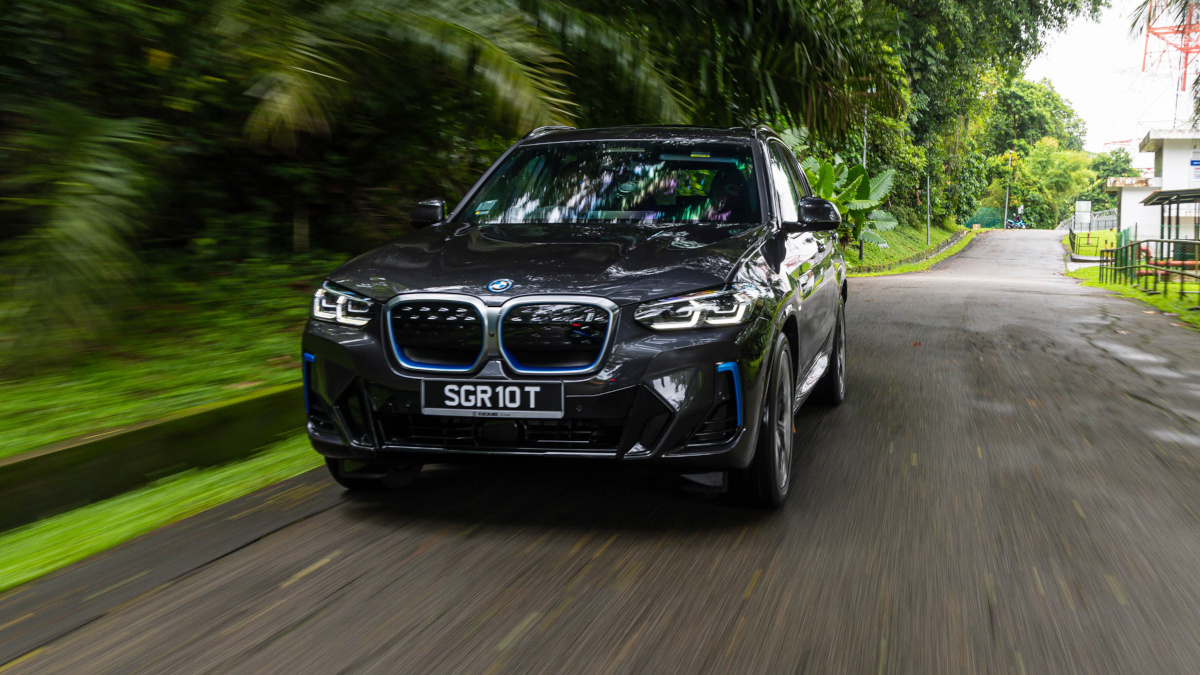 Kind of? The iX xDrive40 has been around since April. Thing is, the thing is massive and has the price tag to match. At P6,290,000, it's going to take a lot of convincing to get those outside of eager early adopters to bite—at least if we're talking about choosing this over the vehicle's internal-combustion counterparts.
No pricing details have been announced for the iX3, but we've heard that it should be considerably more affordable than its larger sibling. More practical, more attainable, and easier to move.
Lay down the numbers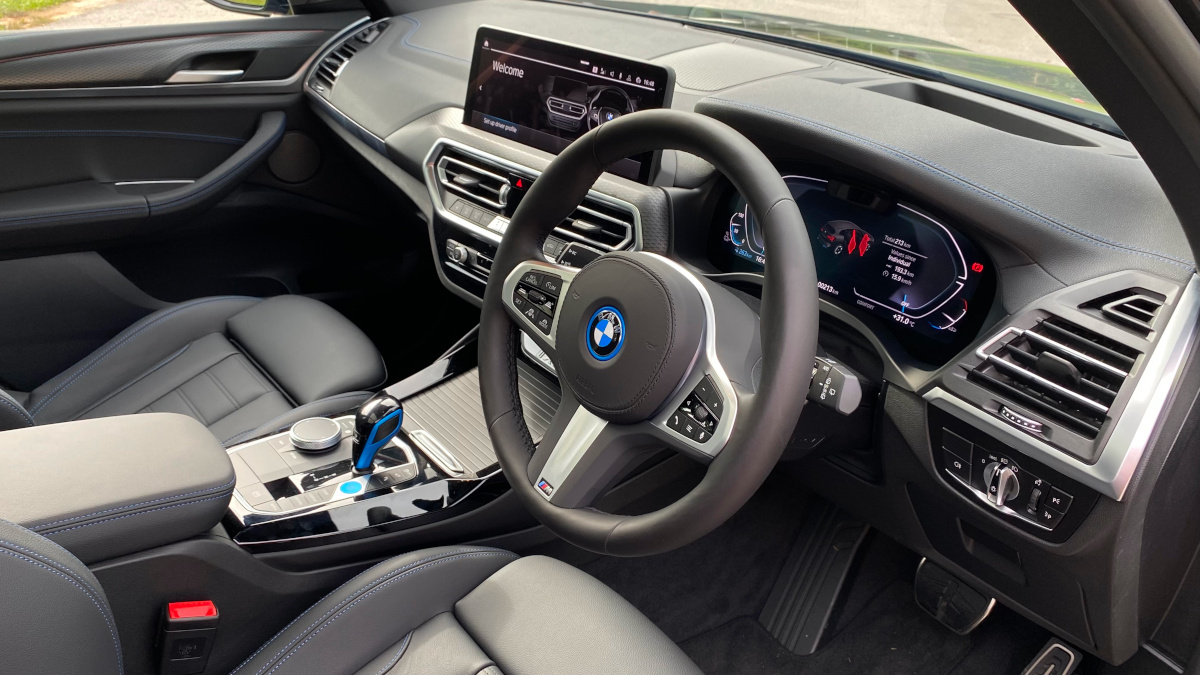 ADVERTISEMENT - CONTINUE READING BELOW ↓
Recommended Videos
Before anything, we have to note that the unit we're here with in Singapore isn't necessarily what'll be local-spec in the Philippines. Capeesh? Capeesh.
Alright. Propulsion duty falls to BMW's latest-generation eDrive system. This setup is comprised of a 74kWh lithium-ion battery and a synchronous electric motor that puts up a total of 286hp and 400Nm of torque. Those figures are good enough for a 0-100kph sprint of 6.8 seconds and a top speed of 180kph.
As with any EV, we need to talk about the battery. BMW claims it can keep the iX3 running for up to 459km. That's enough for most use cases—more so here in Singapore, which takes up an area just slightly larger than Metro Manila. Juicing up isn't much of a problem either (provided you have the infrastructure, of course), as the iX3 can take in up to 100km of range in just 10 minutes via a 150kW DC charging station.
Hop in the driver's seat for us, please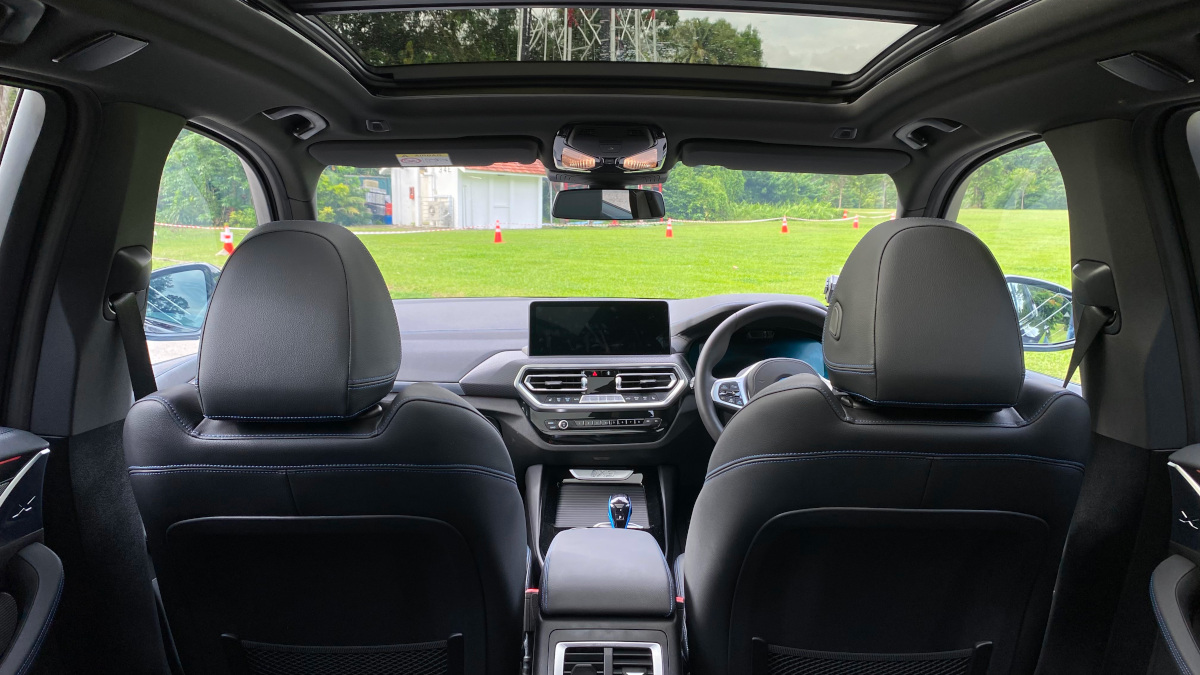 ADVERTISEMENT - CONTINUE READING BELOW ↓
It's a nice place to sit in, albeit not as premium as the other two vehicles we have with us during this drive, the iX and i4 (which we'll get more into in a separate story). The absence of the curved central display/instrument cluster and flat-bottom steering wheel found in BMW's other I offerings makes it less apparent that you're sitting inside an EV—which is a good thing if you're not particularly keen on the whole iX's futuristic approach towards cabin aesthetic.
OTHER STORIES YOU MIGHT HAVE MISSED:
Fares, stops, schedule: What you need to know about the PNR Calamba-Lucena line
Upgrading to the new iPhone 14? You should check out Power Mac Center's pre-order deals
As with all BMWs, there's generous use of soft-touch bits in areas like the dashboard and door panels. The dark choice of materials also lends the interior a stealthy vibe (which, by the way, is nicely accented by some blue trim to signify the unit's EV-ishness). And in cases where you find the vibe a bit too dreary, sliding the sunroof open provides the space with a little extra light.
And how does it drive?
Like you expect an EV would: Whisper-quiet, with instant torque. The vehicle's push doesn't come quite as "instant" as with something like the iX, which is deceptively quick for something that weighs over 2,500kg. But if you're trying to get to highway speed in a jiffy? Sport Mode can push your head into the back of your seat if you want it to.
Alternatively, those of you who'd rather acclimatize to the EV experience may do well to start out in Efficient Mode. This option extends the range, and while it does dull the experience a bit in favor of economy, it keeps performance more gradual all throughout.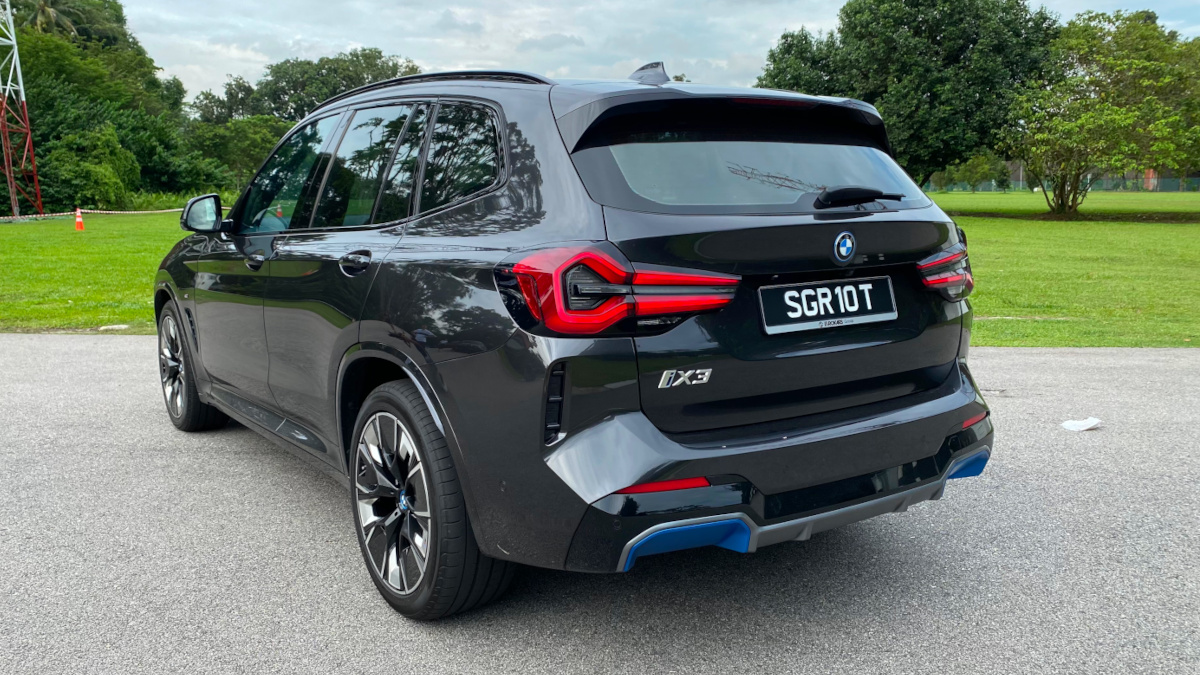 ADVERTISEMENT - CONTINUE READING BELOW ↓
Handling-wise? The iX3 is nimble. The steering wheel is nicely weighted, and BMW's made it a point to make the thing's build as balanced as possible. The latter was achieved via a 43:57 front-rear weight distribution and resulted in a stable ride, too. Of course, we aren't exactly being given any opportunities to throw the thing around here—or it might just be Singapore's impeccable roadways.
Not that this tech will be functional in the Philippine setting, but we thoroughly enjoyed all the driving aids BMW's thrown into this package. The head-up display, in particular, is a neat feature that helps keep you in check. It displays a speed warning in compatible locations (no, Metro Manila likely won't be one when the vehicle arrives)—which comes in handy considering how easy limits are to break on account of the iX3's quietness.
Other things worth noting?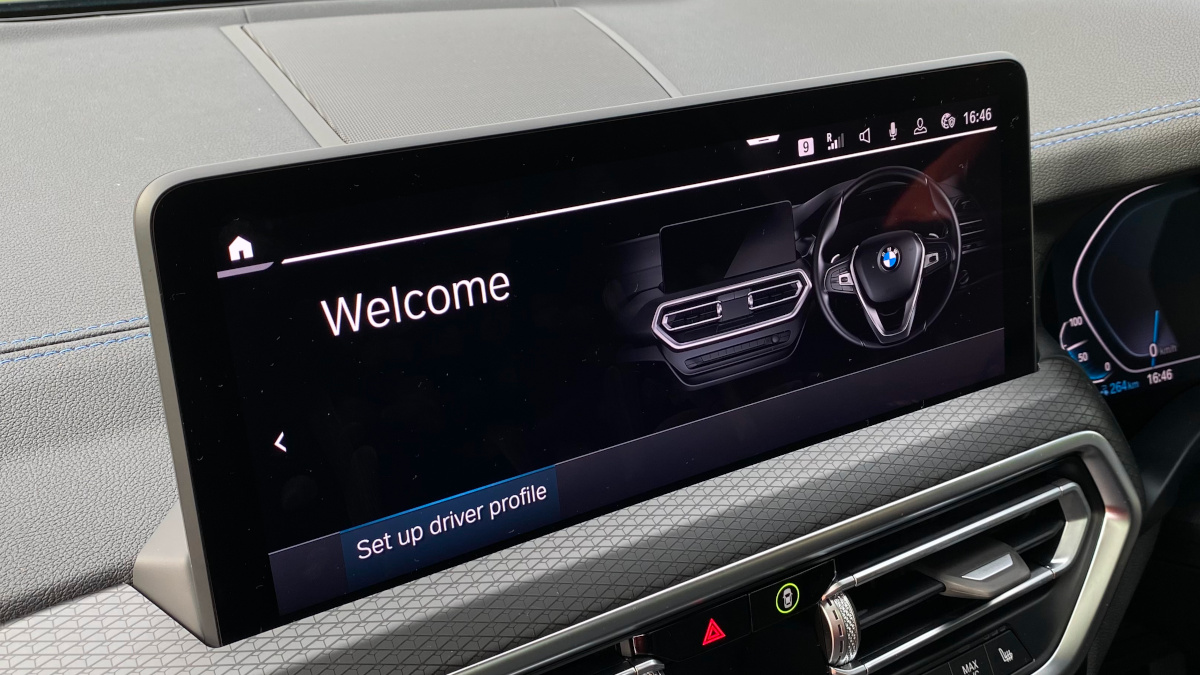 The floating central touchscreen is top-notch. It isn't a curved display, but it's incredibly sharp and intuitive. Plus, you can control it through a bunch of controls and dials mounted on the vehicle's center console. We're also having a bit of fun with the thing's gesture controls, though we reckon it may begin to feel like a novelty after a short while. Oh, and the sound system is great as well.
So, when can I get my hands on one?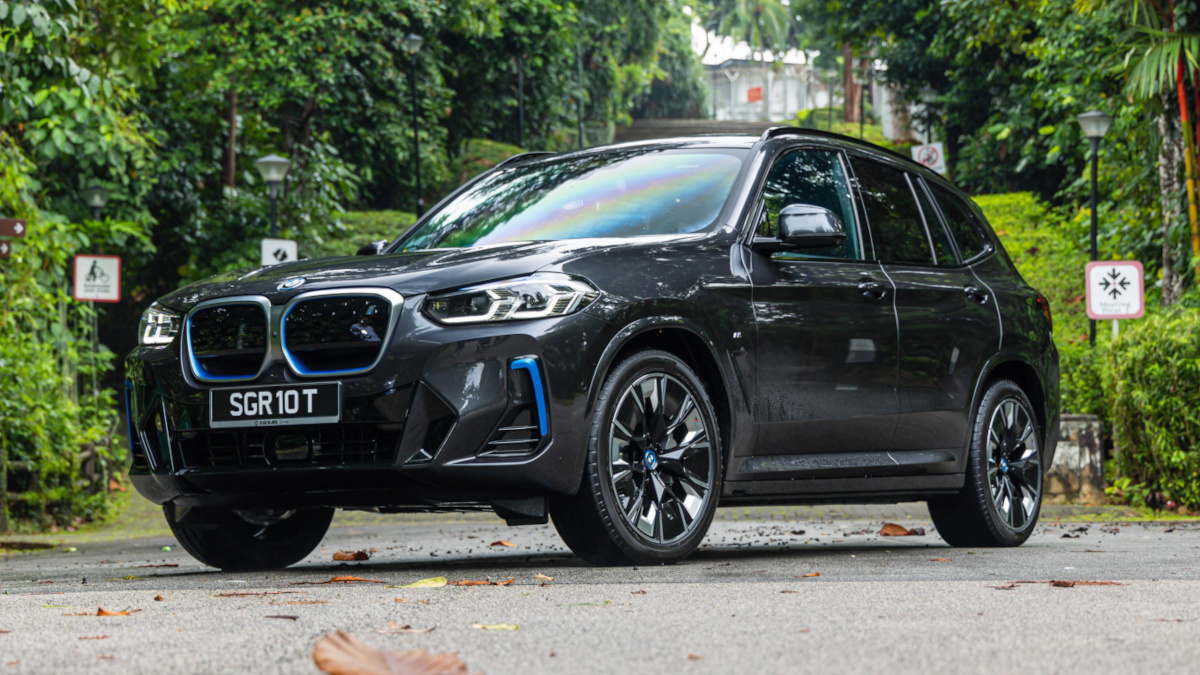 BMW Philippines says the 2023 iX3 will be available in the market within the next 12 months. As to exactly when in that period we can expect the release? Your guess is as good as ours. Stay tuned.
More images of the BMW iX3 2023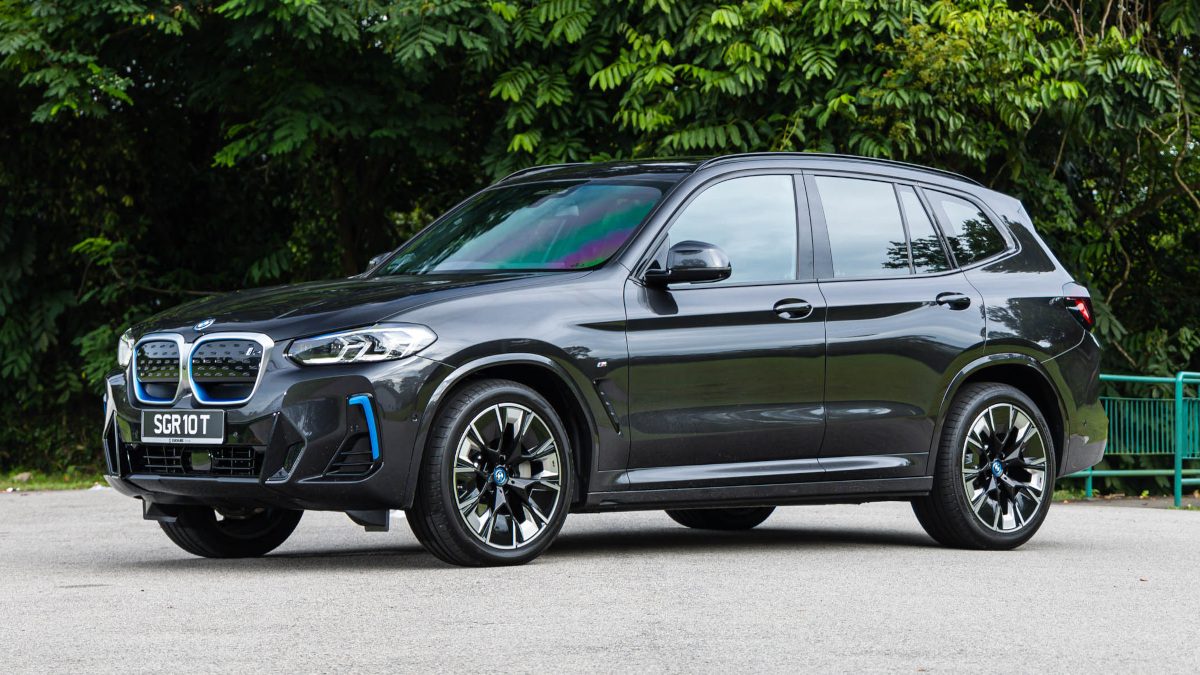 ADVERTISEMENT - CONTINUE READING BELOW ↓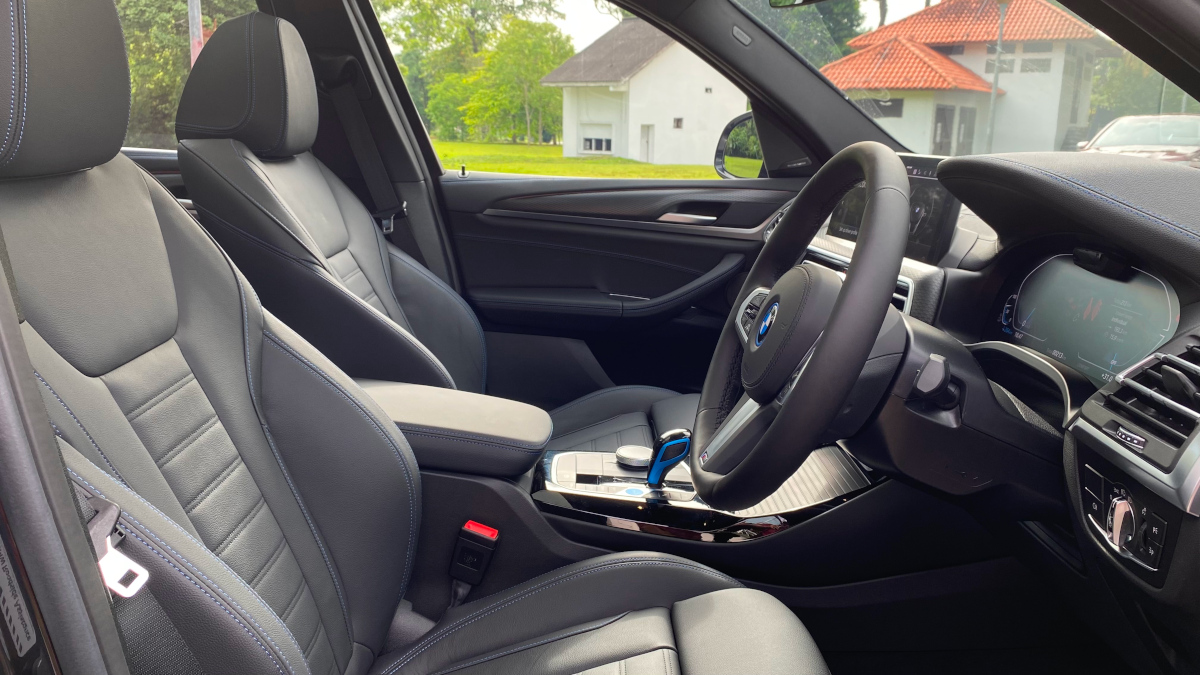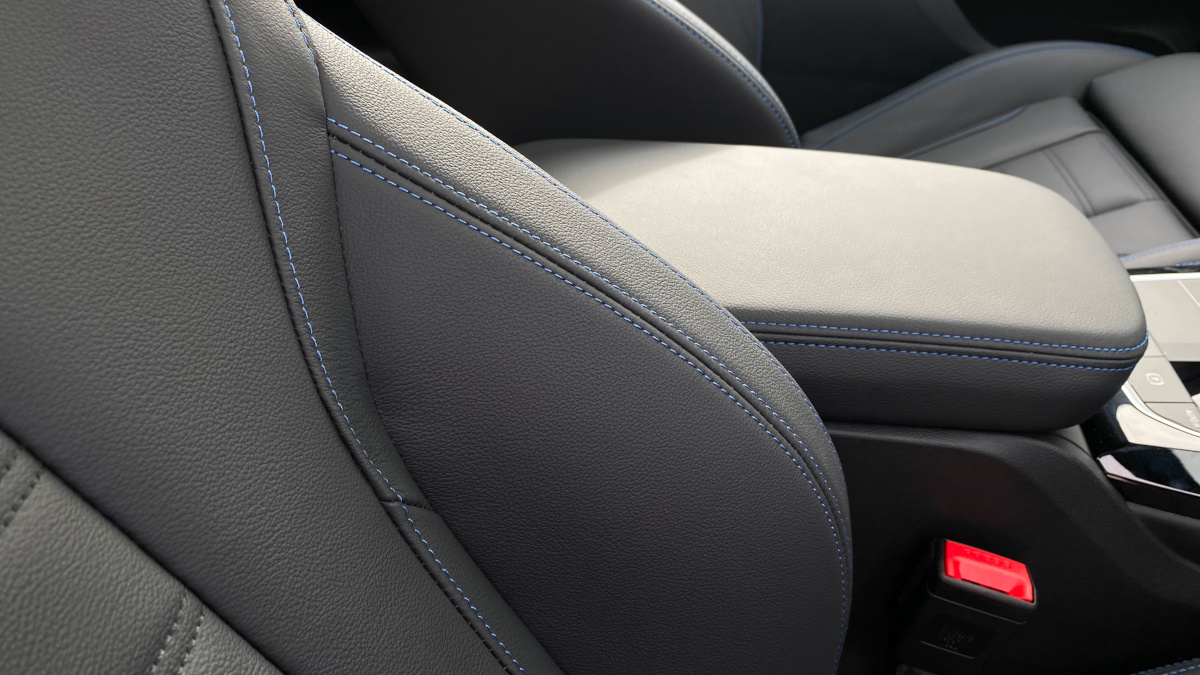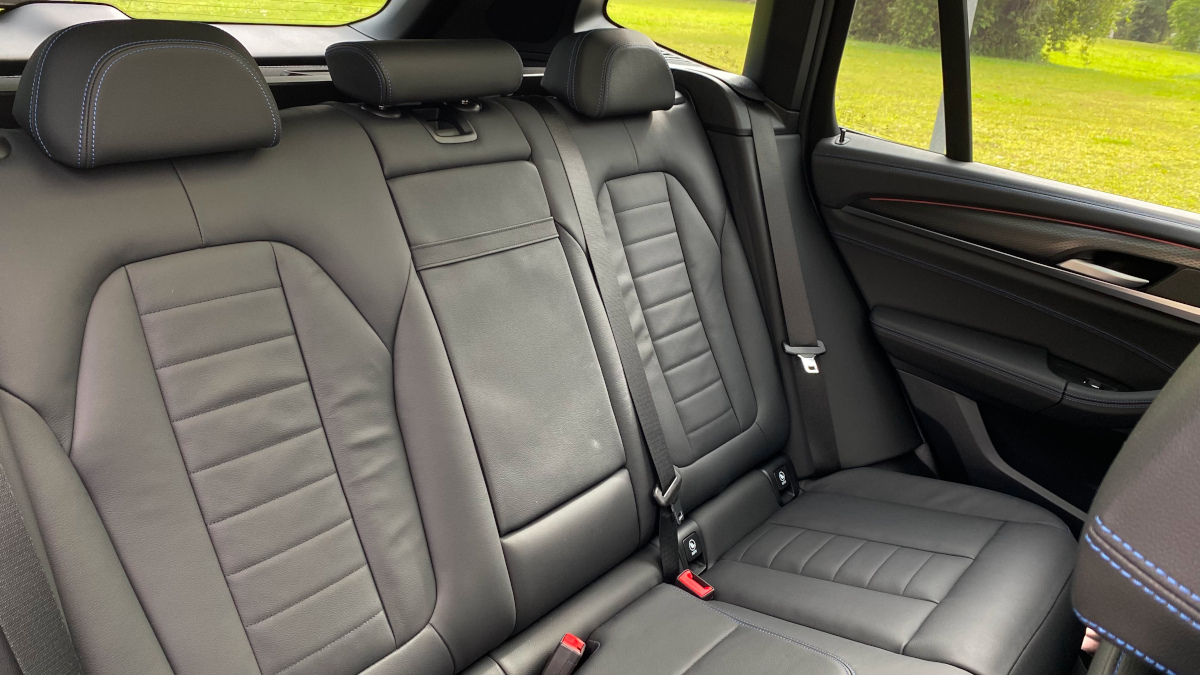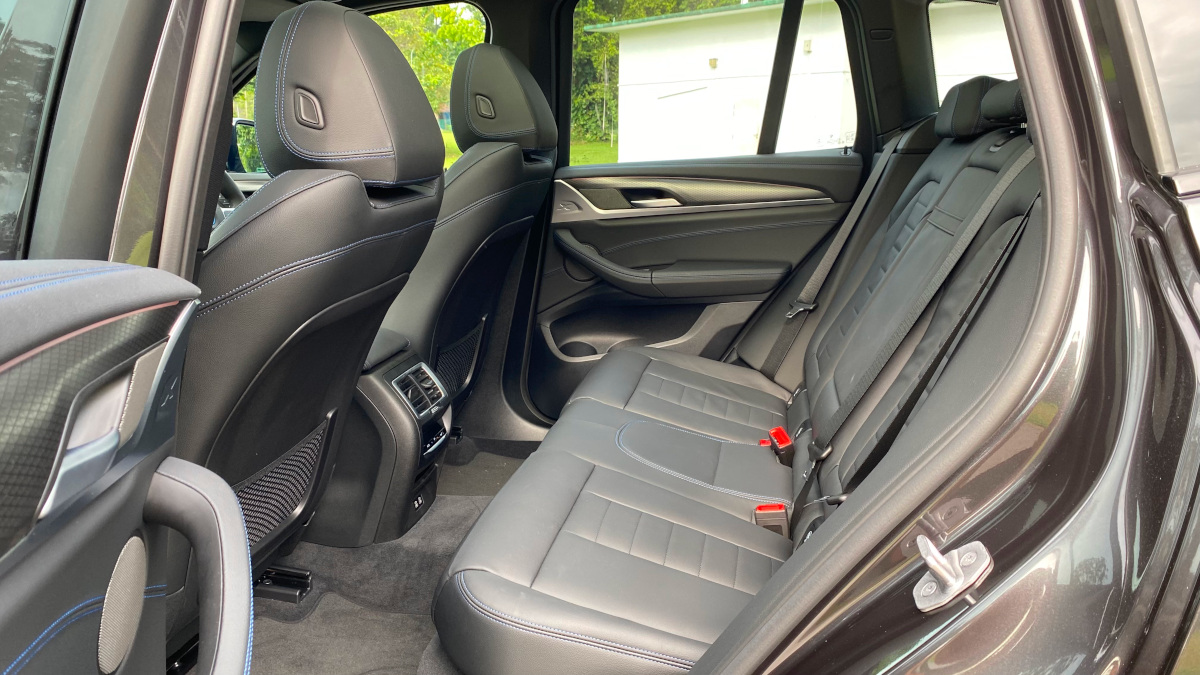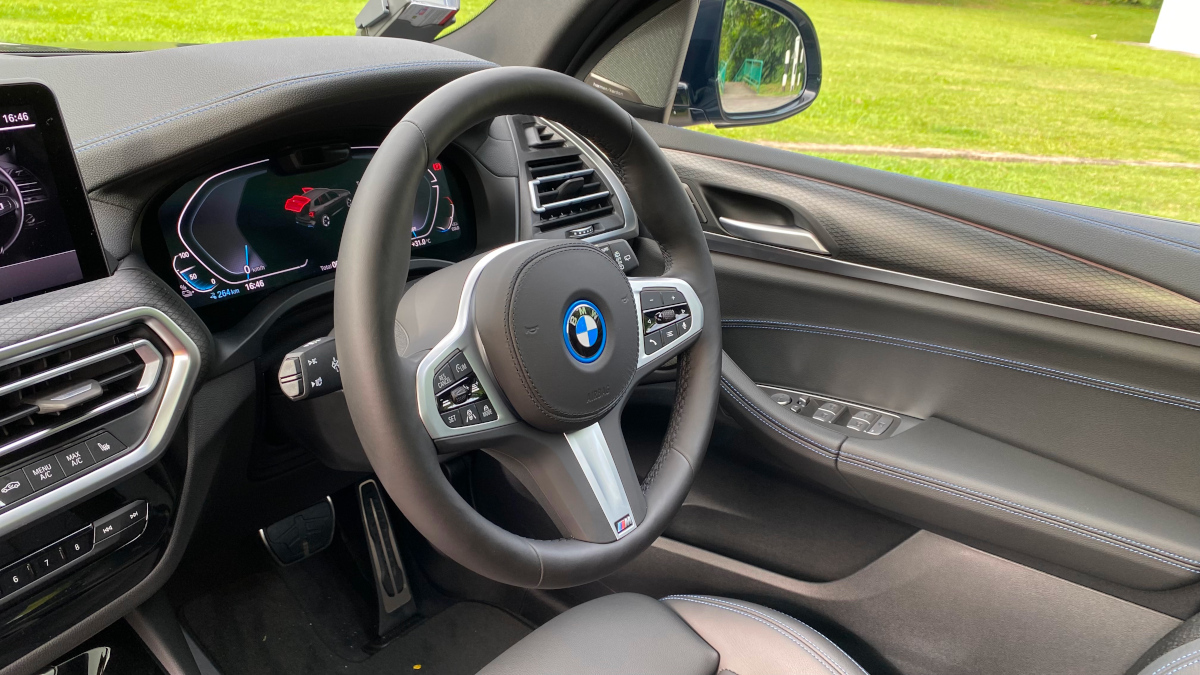 ADVERTISEMENT - CONTINUE READING BELOW ↓