What is it?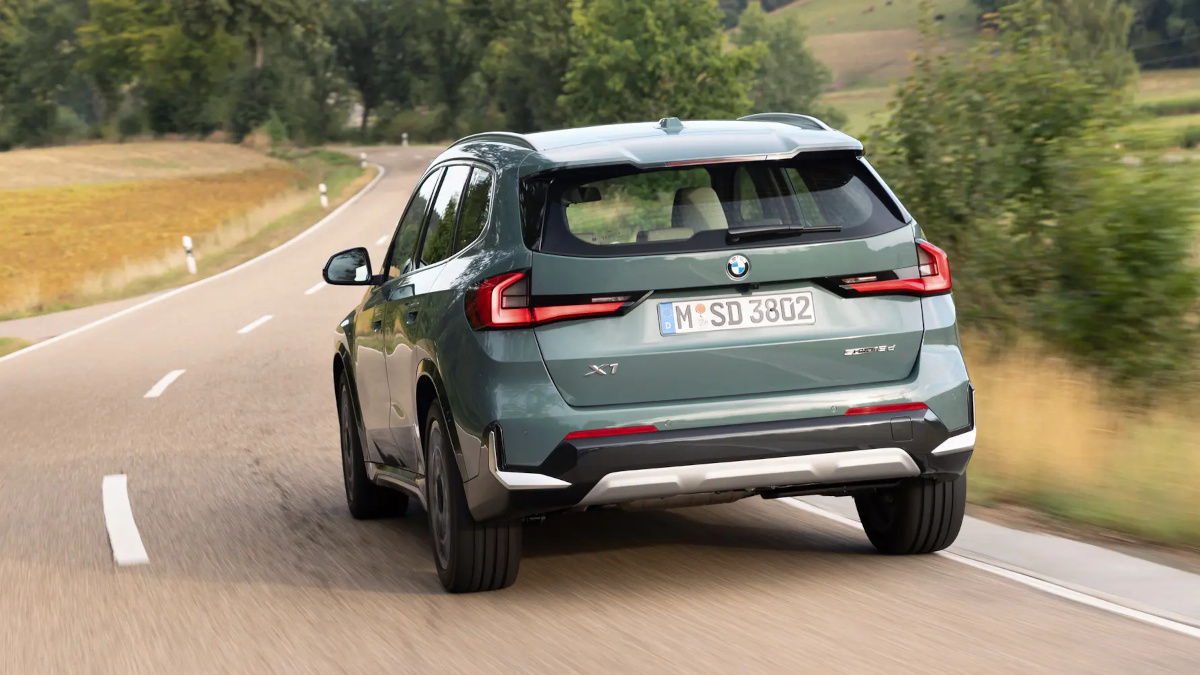 It's BMW's littlest SUV. Only it's no longer quite so little. Just like a 3-Series fills the footprint vacated by an old 5-Series, the X1 now nudges the dimensions of the original X3.
But for once we're going to suggest that growth is a good thing. The first generation of X1 looked somewhat awkward, BMW design language applied to a car not really possessing the correct proportions. The second-gen car offered a big improvement, but now this Mk3 is a genuinely good-looking car. Y'know, as SUVs go.
ADVERTISEMENT - CONTINUE READING BELOW ↓
OTHER STORIES YOU MIGHT HAVE MISSED:
Manila City asserts it can continue confiscating driver's licenses of erring motorists
Report: Cebu City to implement a 'keep right' policy for motorcycles
What's beneath the skin?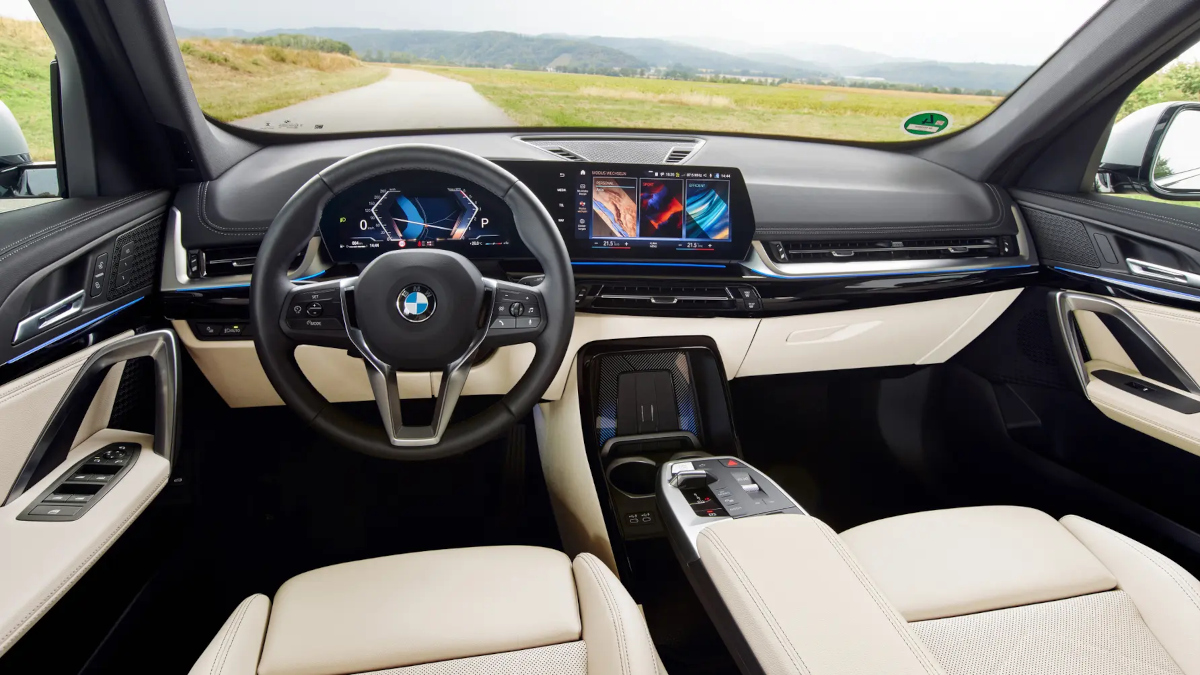 It launches with gasoline, diesel, plug-in hybrid, and fully-electric versions. Which seems quite a tall order for its production line in Regensburg—where the legendary E30 3-Series was born—which has been primed to handle all four powertrains in whichever order they happen to whirr robotically through the factory. Crikey.
ADVERTISEMENT - CONTINUE READING BELOW ↓
Recommended Videos
While it'll give the factory bosses a headache, it'll ease those in BMW's financial offices; keeping all four powertrains on the same line helps make X1 production flexible to market demand, which will surely fluctuate—perhaps wildly—as different countries (and their car buyers) try to get a handle on energy prices, upcoming emissions regulations and how to somehow balance the two. For now, BMW predicts 41% of X1s sold worldwide will be pure gasoline and 31% pure electric, with the remainder split pretty evenly between PHEV and diesel.
What are those engines, then?
ADVERTISEMENT - CONTINUE READING BELOW ↓
The X1 launches on British shores with six powertrain choices. Kicking things off is the sDrive18d, which translates roughly as 'slowish front-driven diesel', though 148hp and 8.9 seconds to 100kph aren't exactly terrible. And its claimed 23.3km/L is the very opposite of terrible. Above that sits the 208hp xDrive23d, offering similar fuel economy claims despite adding four-wheel-drive to the bargain.
The first pure petrol option is xDrive-only—in the shape of the 215hp, circa-17km/L xDrive23i – while both plug-in hybrids, the 25e and 30e, are also 4WD. Both claim up to 23km of electric-only range and the most powerful offers 322hp and a hot hatch-like 5.7-second 0-100kph time.
Performance which is matched by the iX1 xDrive30, your sole electric choice. It uses a motor at each axle—pairing 30hp peak output with a 64.7kWh battery—and while it favors the front motor for economy, it can accelerate with the vivaciousness of the best EVs when both put down their power. BMW claims up to 116km from a charge and prices start at around P3.2 million.
ADVERTISEMENT - CONTINUE READING BELOW ↓
Those 23i and 23d models get 48V mild-hybrid tech with a 19hp boost activated in an amusing push-to-pass manner via the left steering wheel paddle. All models, whatever their power or price (iX1 excluded), use a seven-speed twin-clutch automatic gearbox. It's a move indicative of the whole car; the X1 would rather you didn't think of it as the token entry-level crossover it might once have been, so it's matured both physically and technologically to hammer the point home.
What's the verdict?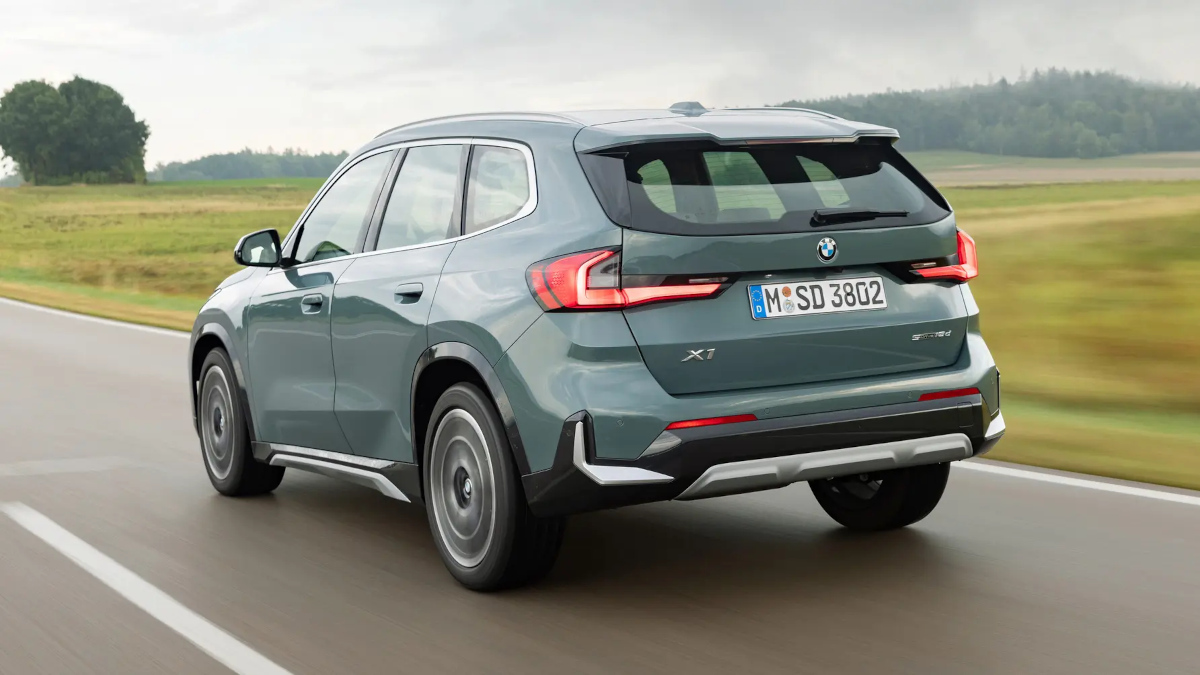 ADVERTISEMENT - CONTINUE READING BELOW ↓
To recommend a BMW because it's one of the roomiest, most practical cars in its class feels like a slightly disappointing state of affairs. But it's the X1's large, up-to-the-minute cabin that gives it a greater calling card than its chassis or powertrains, even if it happens to be neat and tidy to drive. The iX1 is the pick of the bunch for now thanks to its swish and accomplished electric powertrain. Without it, the broader X1 range might have struggled to stick its head above the crowded pack of small SUVs on offer.
What's it like to drive?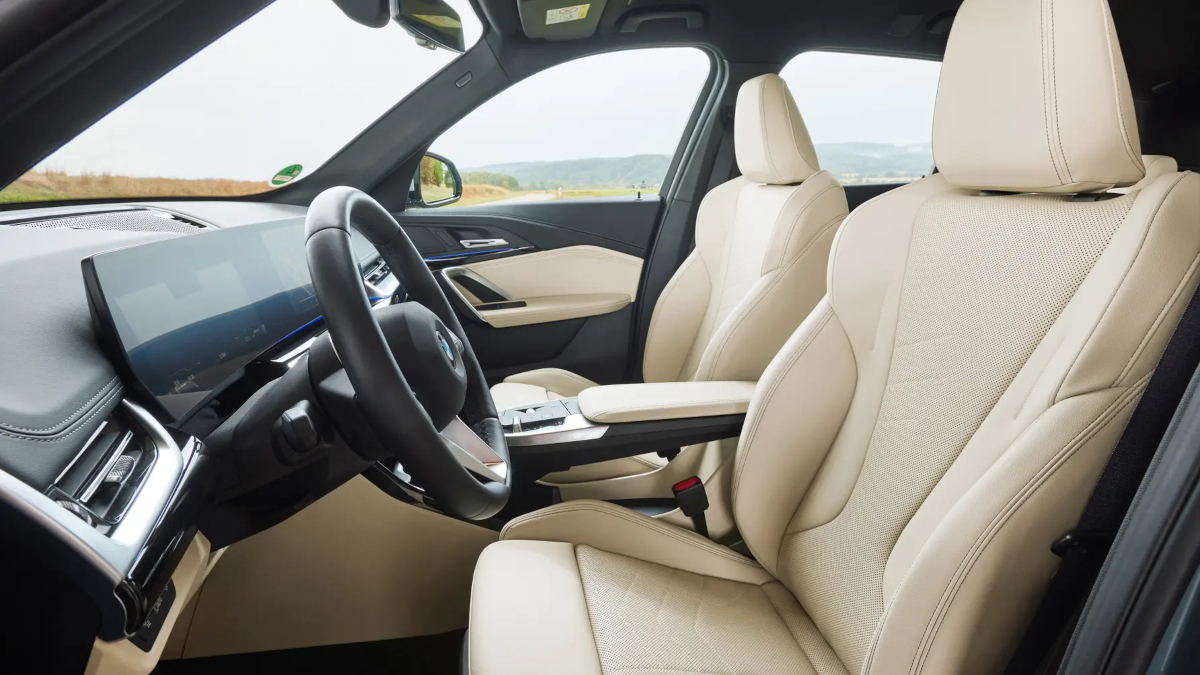 ADVERTISEMENT - CONTINUE READING BELOW ↓
To cut a long story short, it's a good job the iX1 launches right away. Because otherwise, the X1 wouldn't really stand proud of its very crowded market on a purely dynamic level. That's not to say it's bad; for the task at hand, this is an accomplished car. And one with a very neat and tidy approach to cornering.
It's just that BMWs have always stood out in their field for being the sharpest handlers with the most satisfying powertrains—something the latest, updated 3-Series can still proudly claim. The X1 arrives at the party with neither; a Ford Puma is more of a giggle to drive, and numerous rivals make engines more refined than those offered here.
The entry 18d isn't bad—it's smooth and quiet by small four-cylinder diesel standards—but the seven-speed DCT is rather hit-and-miss at finding the right gear, and there are no paddles on the wheel to help out unless you go for pricey M Sport trim. Which feels very un-BMW. The 23i gasoline is less impressive, being so vocal and coarse under high revs that the diesel seems the quieter choice. Again, you'll need M Sport for shift paddles, but being able to pull the left one for another 19hp of mild-hybrid boost is a nice touch and useful for overtakes.
ADVERTISEMENT - CONTINUE READING BELOW ↓
And the electric one?
It's the iX1 that saves the day. At 2,085kg it's a bit of a chunky monkey—that's over 300kg heavier than a comparable gasoline or diesel—but it handles the mass as well as you could hope for while the powertrain operates with utmost professionalism. The rear motor's intervention is uncannily smart, however clumsily you apply the throttle out of a junction.
ADVERTISEMENT - CONTINUE READING BELOW ↓
It feels safe to assume this will be the X1 of choice, with one of those plug-in hybrids in second place if you can't live on electricity alone. Hopefully, we'll drive those soon, but chances are they've amassed a few company car orders already.
NOTE: This article first appeared on TopGear.com. Minor edits have been made.