A year and a half ago, I enthusiastically wrote about my experience driving the pre-facelift Changan CS35 Plus. I reviewed the car and wrote about how ballsy it was for a new company that launched during the first few months of the pandemic to lend out a test drive unit with 104,000km on the clock.
My point was that Changan Motors Philippines wanted to break the stereotype that Chinese-made cars weren't up to snuff by logging in as much mileage on the car as possible before having the motoring media review it. I was quite impressed by the effort, and the car, too, to be honest.
Now the brand is building up more momentum with the introduction of the all-new CS55 Plus. The company took us on a three-day trip to Baguio City where we were able to experience the top-tier Luxe trim.
We'll take a deep dive as soon as we get a proper test unit, but in the meantime, here are my first impressions of the CS55 Plus Luxe.
ADVERTISEMENT - CONTINUE READING BELOW ↓
Looks and styling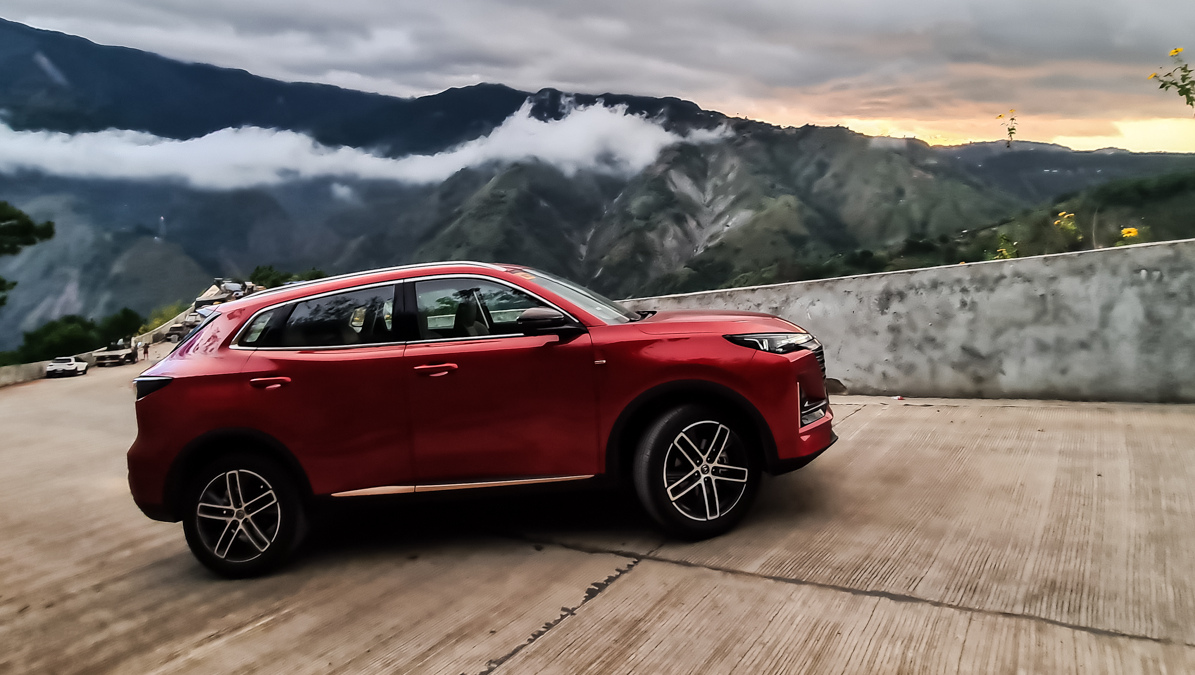 This is one handsome crossover. Up front, most people will take in the interestingly detailed grill that Changan designers call a light and shadow touch.
The CS55 Plus plays with sharp angles and soft lines very well. Aggressive, angular lines sweep across surfaces when needed. Softer and more laid-back lines, meanwhile, do the same where they matter.
ADVERTISEMENT - CONTINUE READING BELOW ↓
Recommended Videos
The rear of the vehicle is put together nicely and features one of the nicest, if not the best looking taillamps in the category. In general, I feel that the design is well-proportioned, and the 19-inch wheels play well with the vehicle's size and stance.
Handling and performance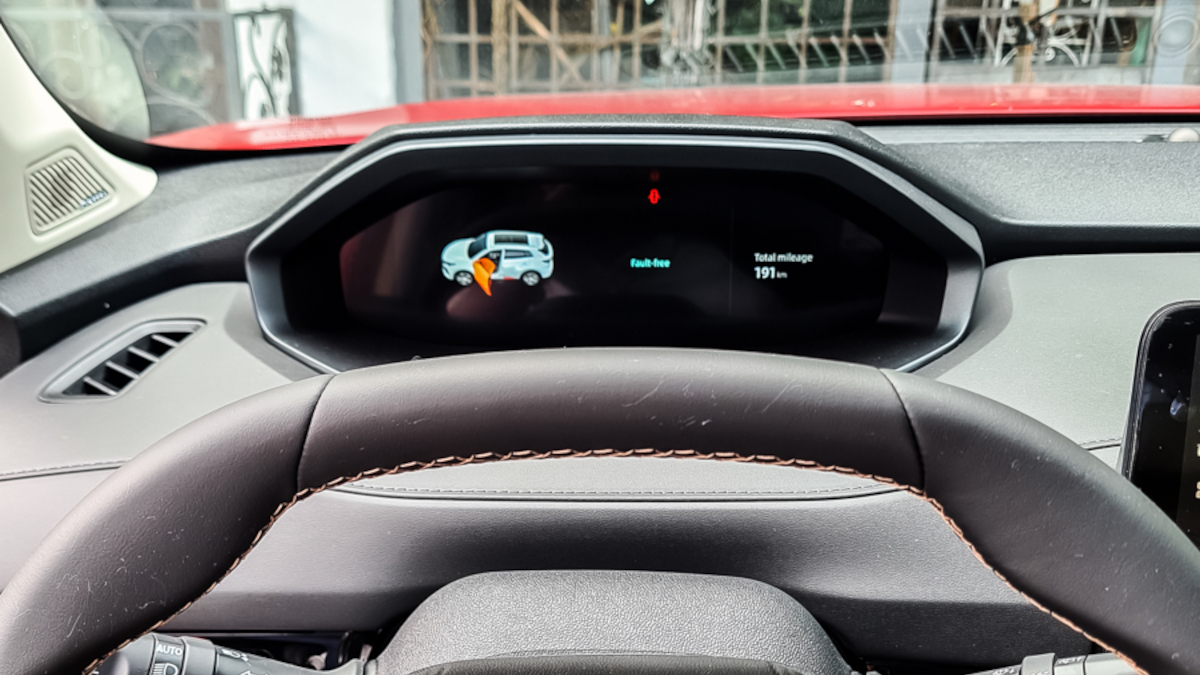 ADVERTISEMENT - CONTINUE READING BELOW ↓
Driving from Calamba to Baguio City via TPLEX and Marcos Highway, we were able to experience the car and all it had to offer. The BlueCore NE15 TGDI 1.5-liter turbo producing 188hp and 300Nm of torque coupled to a wet clutch seven-speed dual-clutch transmission is an overall great package (although I did notice the occasional hiccups from the transmission).
When it connects though, there is 300Nm of twist available as early as 1,500rpm. This makes it feel like there's a much bigger engine pulling the full weight of the car (1,835kg) and its passengers. It's so torquey that the traction control system activates when you floor the throttle going uphill.
OTHER STORIES YOU MIGHT HAVE MISSED:
Size comparo: How big is the all-new Toyota Innova compared to the Geely Okavango?
PH fuel price update: Diesel could see a big-time rollback next week
The engine is delightfully quiet, with Eco, Normal, and Sport modes for an adjustable driving experience. The suspension is also nicely planted and rides well, with decent anti-roll and minimal pitching during hard braking. No doubt the 19-inch Continentals on all four corners do a great job of keeping the car on the road and keeping things quiet.
ADVERTISEMENT - CONTINUE READING BELOW ↓
Safety features
I was very pleased to find out that all variants get the following acronyms slapped onto them as standard: ABS, ESP (Electronic Stability Program), HHC + HDC (Hill Hold and Hill Descent Control), BA (Brake Assist), TCS (Traction Control System), and ROM (Roll Over Mitigation). There are varying levels of driver assistance available throughout the range—from your run-of-the-mill cruise control to the radar-powered programming in the Luxe trim that gets you Integrated Adaptive Cruise Control (IACC). Other niceties include Stop-and-Go, Traffic Jam mode, vehicle and pedestrian autonomous emergency braking, lane keep and lane departure warning systems, and a forward collision warning system.
ADVERTISEMENT - CONTINUE READING BELOW ↓
Creature comforts
Those who have a thing for gizmos and gadgets will surely get a kick out of how much tech is packed into the Luxe trim (some of which can be found in the Hype trim as well). You get rain-sensing wipers, remote engine start, a 360-degree camera with auto recording (in case of an emergency), one-touch up and down window switches (on all four windows!), electric front seats, and a 12.3-inch infotainment system with Apple CarPlay and six Pioneer speakers.
ADVERTISEMENT - CONTINUE READING BELOW ↓
Personally, I'd love to get more wheel time with the CS55 Plus to really see and feel what it can offer. At prices ranging from P1.17 million to P1.37 million, it's poised to bring a great amount of value to those who are brave enough to take the plunge.
Just by looking at the spec-sheet, it's evident that customers don't lose a lot from getting either of the lower trims. The car gets the same engine, 19-inch wheels, and sunroof across the range. Not to mention a lot of the high-tech safety features.
This has a lot going for it, to be honest. It'll be interesting to see how it shakes up the segment. Will it be enough to dethrone the class favorites?
More photos of the Changan CS55 Plus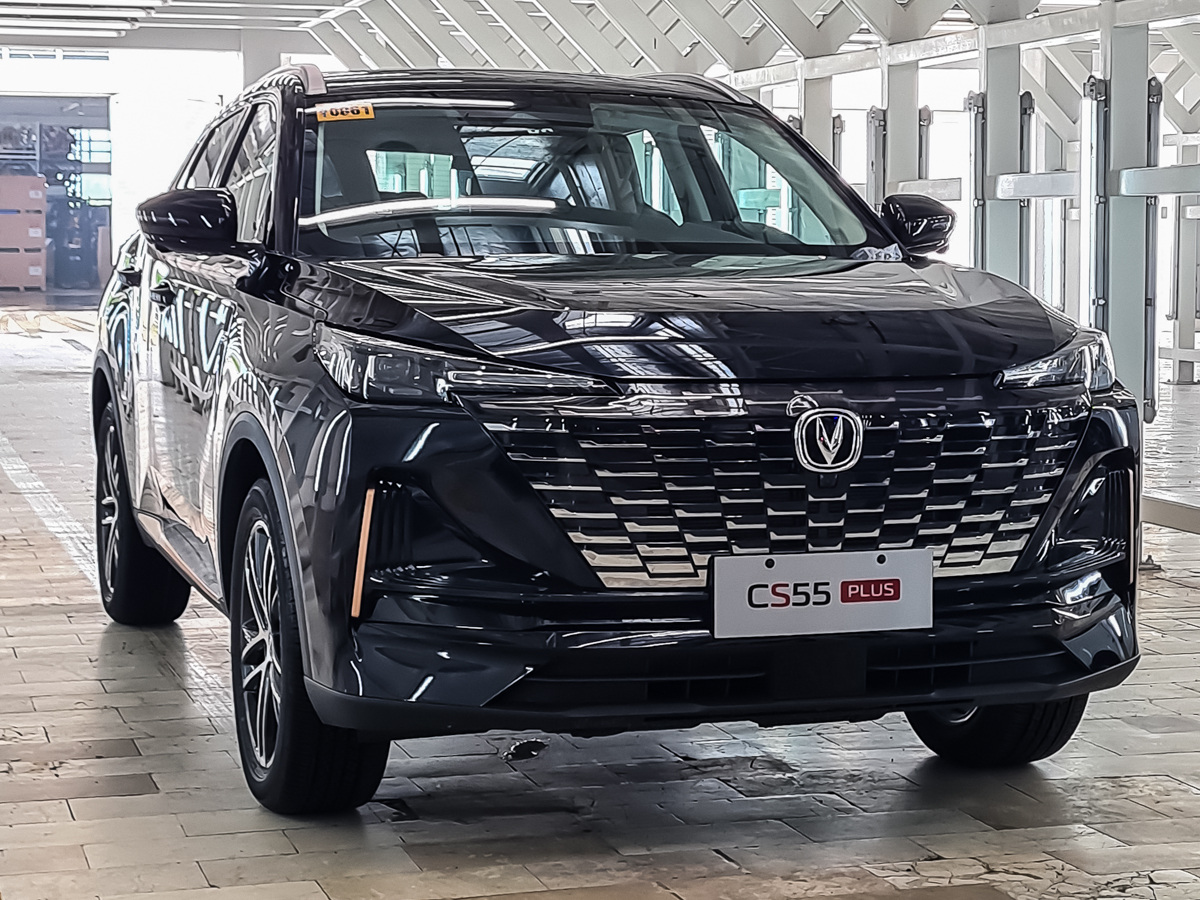 ADVERTISEMENT - CONTINUE READING BELOW ↓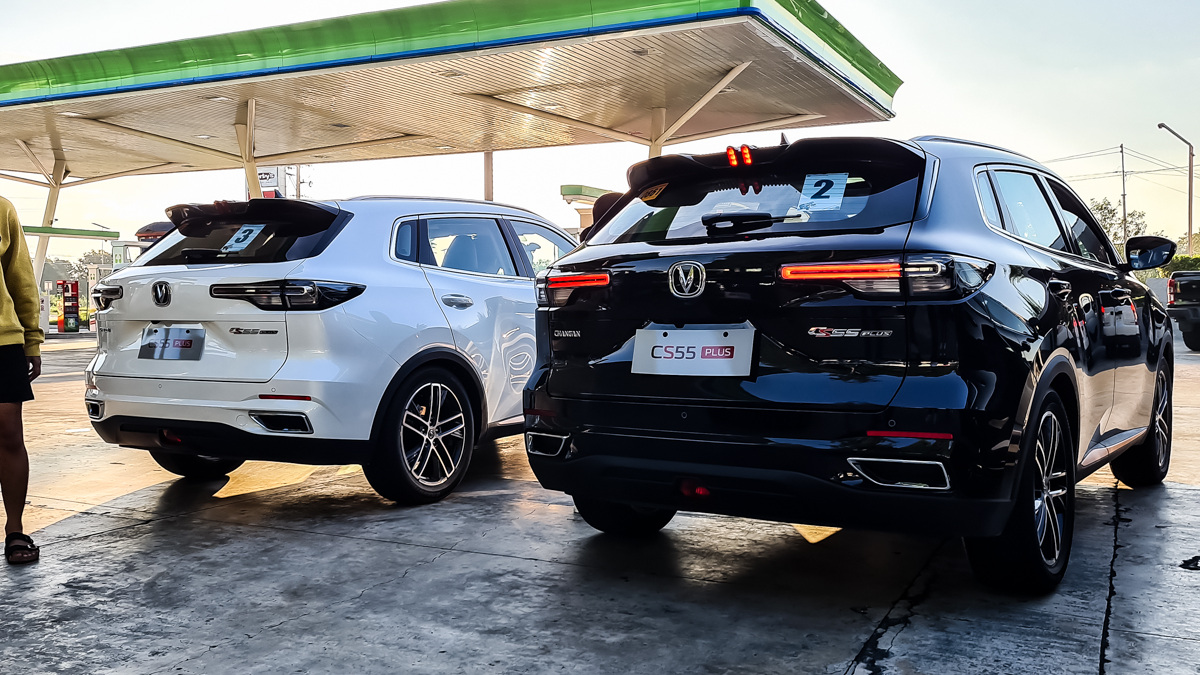 ADVERTISEMENT - CONTINUE READING BELOW ↓