The last M3 is always better than the new M3—the new one has lost 'something.' The last Porsche 911 was a better driver's car, the new one is too big and has lost 'something.' Strange, isn't it, how the regeneration process for any performance icon always seems to result in the misplacement of an attribute so important, it can't actually be named specifically.
Mostly, I don't subscribe to this view. Car companies are clever organizations, and they employ clever people who make the new thing better than the old thing—most of the time. But the M3 suffers from the curse of the rose-tinted-spectacle brigade more than any other car. Ever since the E36 M3 replaced the lovely E30 back in 1993, the new version has prompted an unedifying outpouring of grief for the predecessor, and a blind spot for what might be good about the new car. Being the new M3 is a very tough job, and that's coming from someone who knows what it's like to be in that position.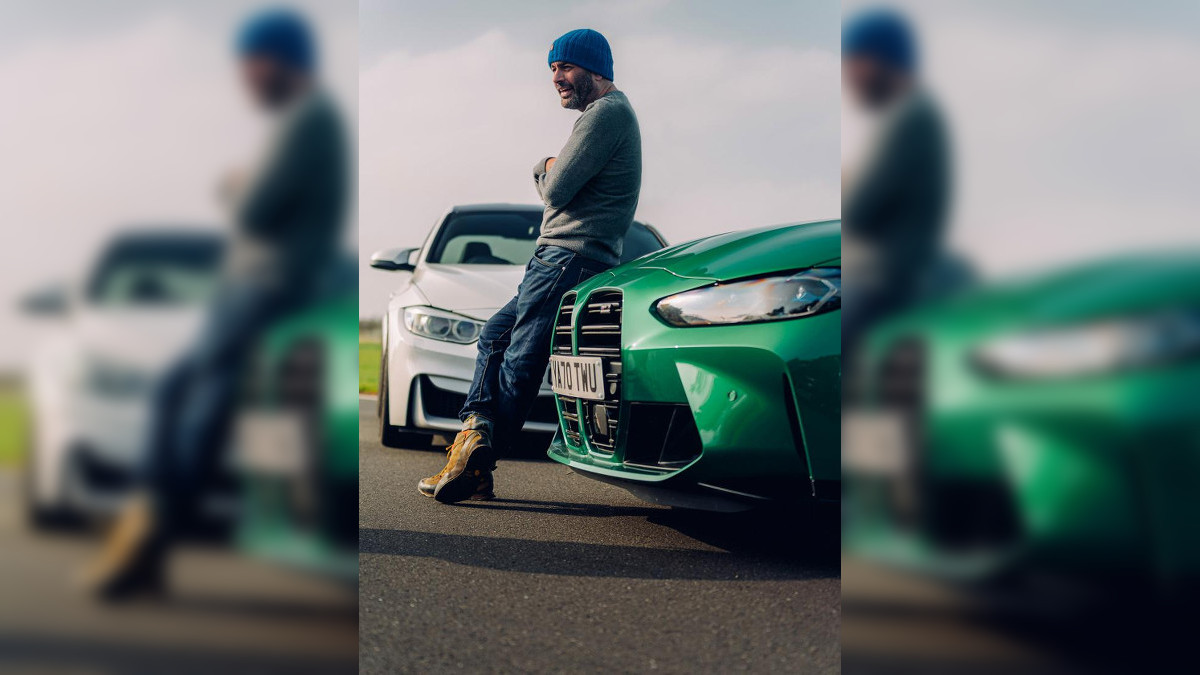 Continue reading below ↓
Recommended Videos
Especially the new G80 M3, whose on-paper credentials really do dangle it into the crocodile-infested waters of the rose-tinted moaners. Here is an M3 that is nearly as heavy as an M5 from the last decade, that might only be available with an automatic gearbox depending on where you are, and which appears to have undergone a cosmetic procedure that went horribly wrong. The new boss does appear to have some problems matching the old boss.
We'll deal with the design first. Normally, I'm not one to offer any opinion on the subject because it's too subjective, but this time, there's too much controversy on display to ignore. The more time I spent with the new M3, the less I cared about the unfortunate face. Sadly, this was mainly due to the rest of its styling and proportions looking worse every time I turned to look at it. It's a bit of a mess, really: The wheels don't fill the arches the way an M car's should, and there are awkward angles and shapes everywhere. Most people buy cars on the way they look, and the G80 M3 hasn't given itself the easiest start in life.
The specification is a little problematic, too. Gone is the dual-clutch transmission, replaced by an auto 'box. Power on the Competition version is up to 503hp and torque is 784Nm. It's a bigger, heavier car, though, as is the way these days. There are 4WD versions to come, but for now, it's rear-driven through a clever locking differential, and the suspension offers different levels of support and comfort.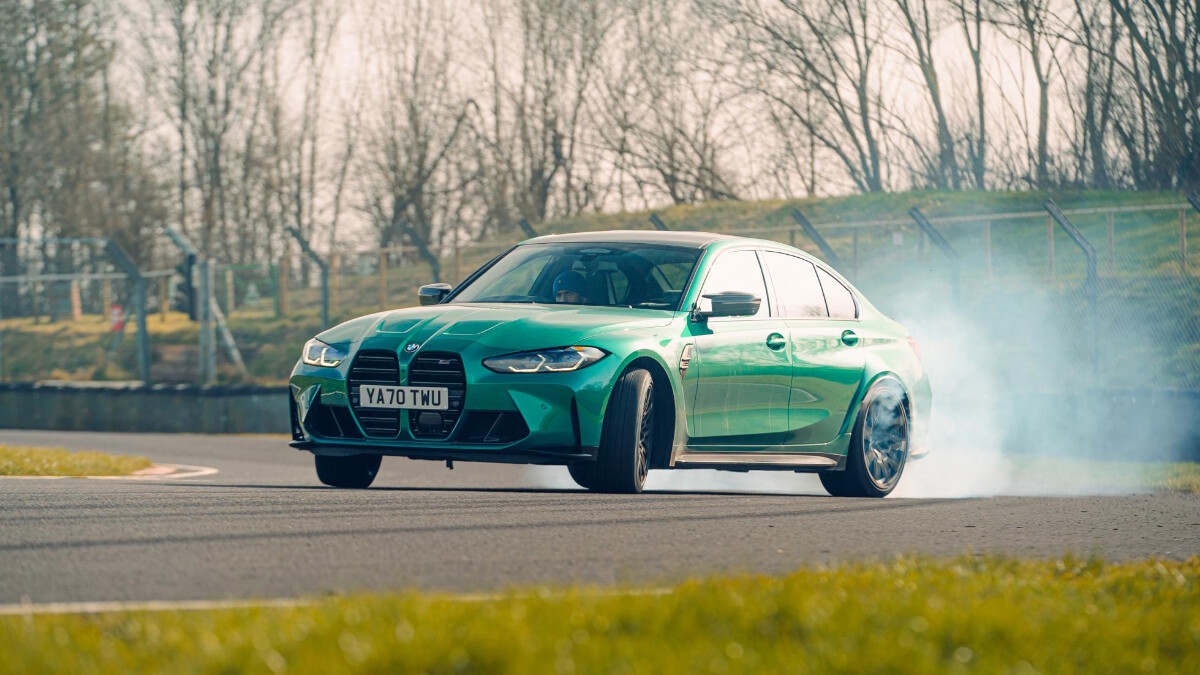 On the road, it's a very competent thing. You sit really low in a carbon-shelled seat with a small island that separates your thighs and has already earned the name 'nut rest.' The dash and the dials are a confusing mess to these eyes. I know modern car cabins take time to understand, but even after a few days, I couldn't find logical pathways to even the most basic function changes. You can configure all manner of dash layouts, but even this non-rose-tinted thinker did wonder how much easier it would all be if I had the simplicity of an E46 M3 cabin to work with.
It immediately feels like a big car on the road, purely because of the dimensions, but within minutes, and almost without knowing it, you can place it with a level of accuracy completely at odds with how big your head is telling you the car is. It's clever stuff from one of these infernal electric steering systems, and it sets the tone for a chassis that offers a big step over the old car.
There are different steering maps to choose from—they alter the weight of the system—but the fundamental correctness of what an input means remains unchanged. Likewise, there are three damper settings, two of which are quite useless on imperfect roads. Leave the car in Comfort and what you have is a very well-supported, very fast sedan that is firm at low speed and comes alive once the speeds rise.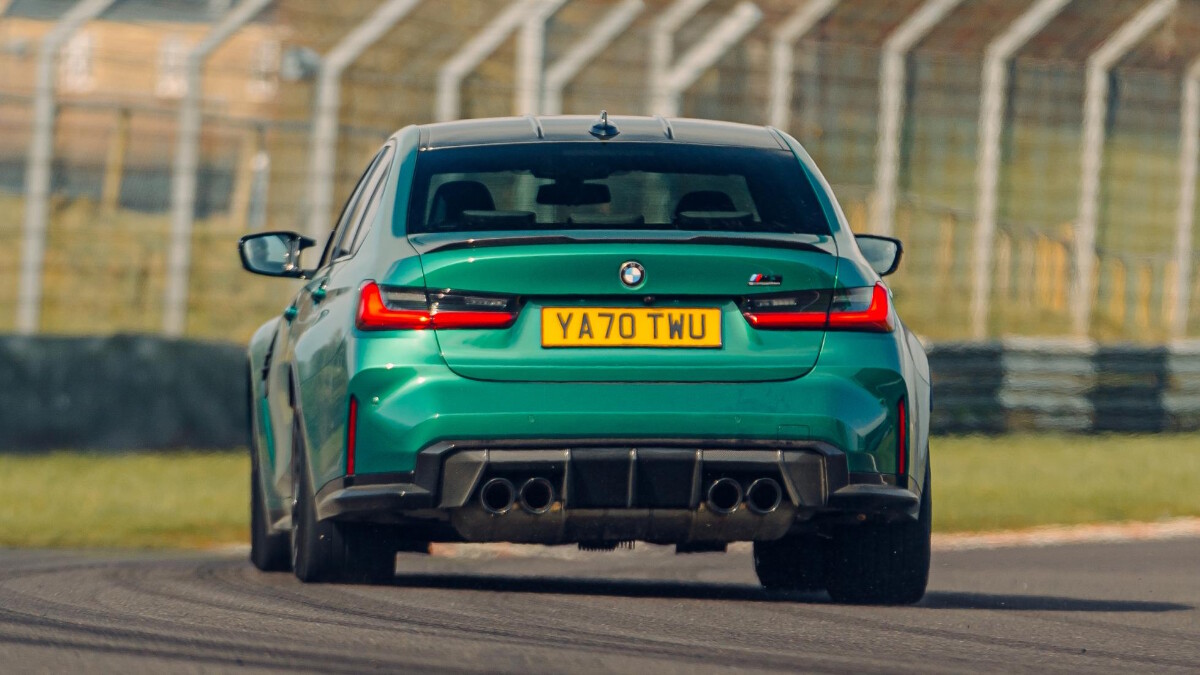 This need for bigger inputs into the suspension to really make it work seems to be a trend in the Fast German World of late. The E63 is the same—a pretty unyielding low-speed ride leads you to think that the car will remain way too harsh, but then above 65kph, the dampers begin to move more fluidly and the whole car settles. It's never what you'd call smooth, but the upside is a massive amount of control. There's nothing you can throw at this chassis at road speeds that remotely fazes it.
Traction is of a completely different quality to the F80. How much of that is down to the new Michelin 4S tires, which appear to transform every car they're fitted to, I cannot say. But I will admit this: After a day of driving on dry surfaces, I thought the thing was 4WD. The differential is much more adaptable—it seems to run free and open most of the time, and only when you place big demands on the rear axle does it lock into traditional hooligan M mode. A good deal of that front end isn't just down to the steering, either—this car runs monster 275-section fronts, so it always turns in without a hint of push and yet it doesn't tramline anything like you'd expect.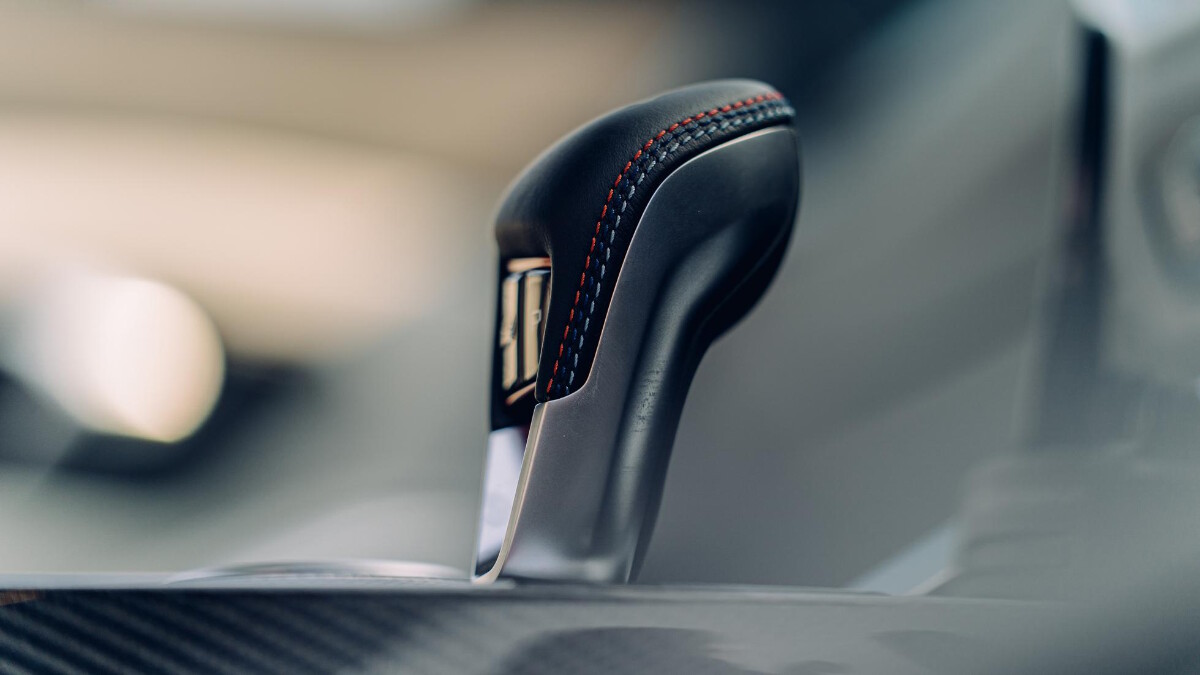 The powertrain is a tricky one. Viewed in isolation, it's hugely impressive. It pulls from nothing, offers the kind of midrange response we could only dream of five years ago and would appear to only have some lag because the engineers thought it ought to have some. The gearbox is the biggest problem with this new M3. It's a perfectly good auto 'box—it learns and it shifts well enough for a slusher—but you don't know how much the immediacy of a dual-clutch contributes to the way an M3 feels until you lose it.
And it means that unless the chassis is being allowed to demonstrate why this is pure M car, the powertrain makes you feel like you're driving a very fast M440i and struggles to rise to the occasion. Of the two, it's the gearbox that is the biggest offender. And so this is the point at which I have to succumb to the pressures of being one of the rose tinters and say that for all its performance advantage over the old car, something really has been lost with this new one. The WLTP exhaust means far less noise, and 10 years after BMW first piped fake intake into the cabin of an M5, it still doesn't prove a worthy substitute for the real thing.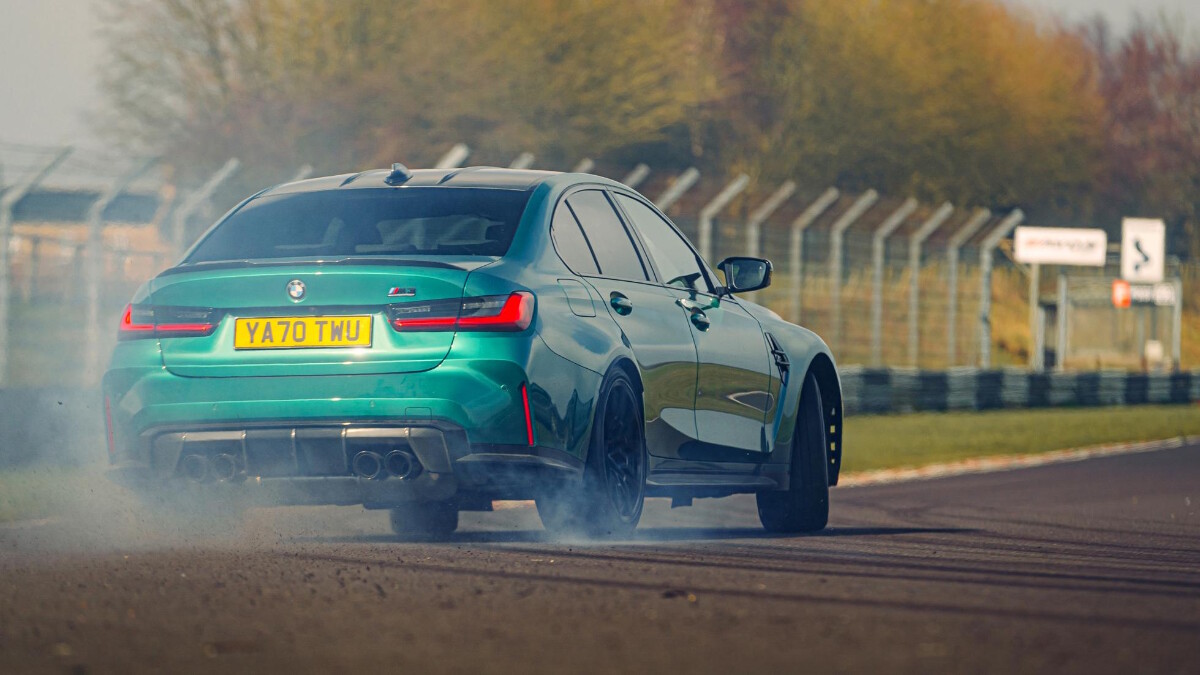 On a track, as always for an M car, the whole package comes alive and places quite a distance between itself and a 440i—and for that matter, any other car in this class. It's relentlessly fast; the grip is both very impressive and very consistent. And the thing that BMW M still does that little bit better than the rest is the ability to carve a straight line and then at the next corner erupt in clouds of vaporized tire.
When it's doing this, you can forgive the gearbox and the odd styling and the price (which still makes me wince) because what you're driving is potentially the last of a type of car—a rear-wheel-drive, massively powerful sedan not tainted by hybridity or any other nonsense. And at that point, I wonder whether we should even look for faults in cars like this because when we can no longer buy them, we might feel like it was a silly thing to do.
But the reality is this: The new M3 is a more capable car than the one it replaces, but it's not as exciting and to my eyes looks nothing like as good. But, there is a Touring version and, let's face it, it will still be a great thing to drive every day.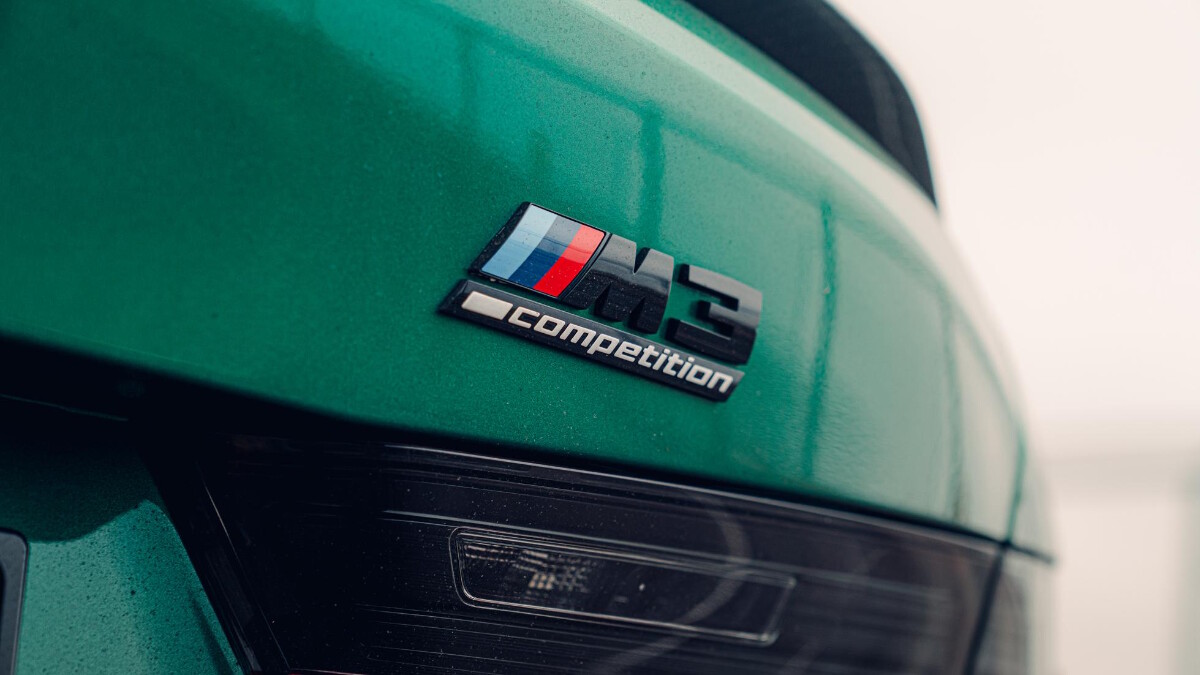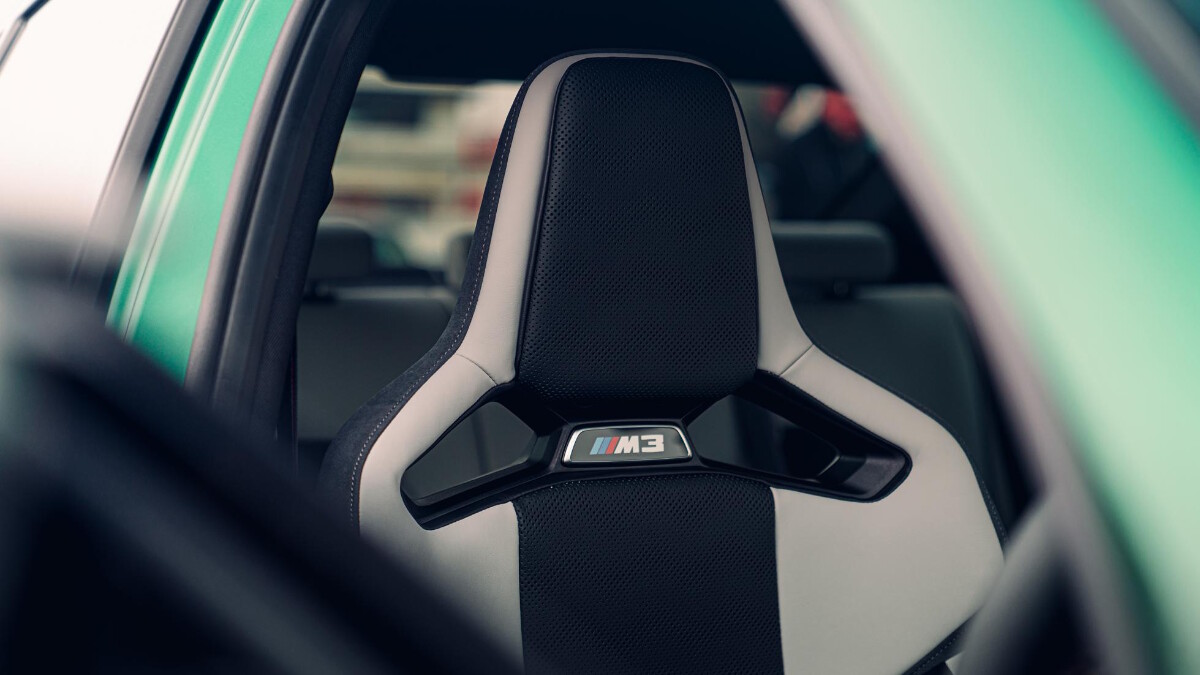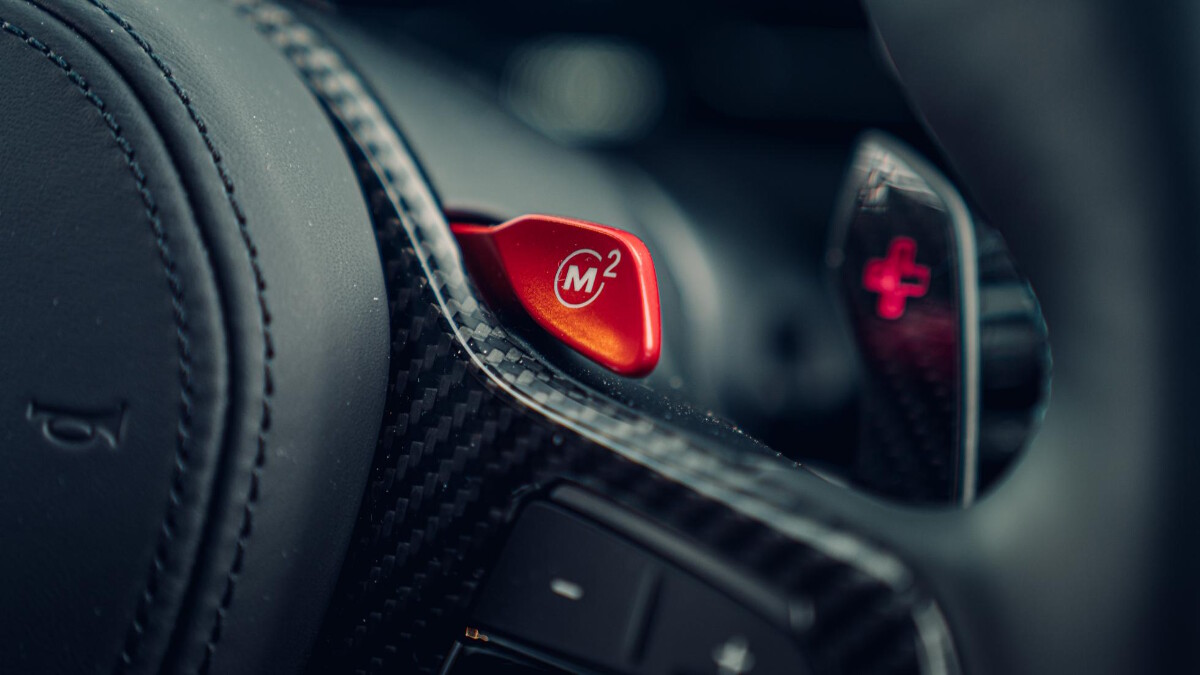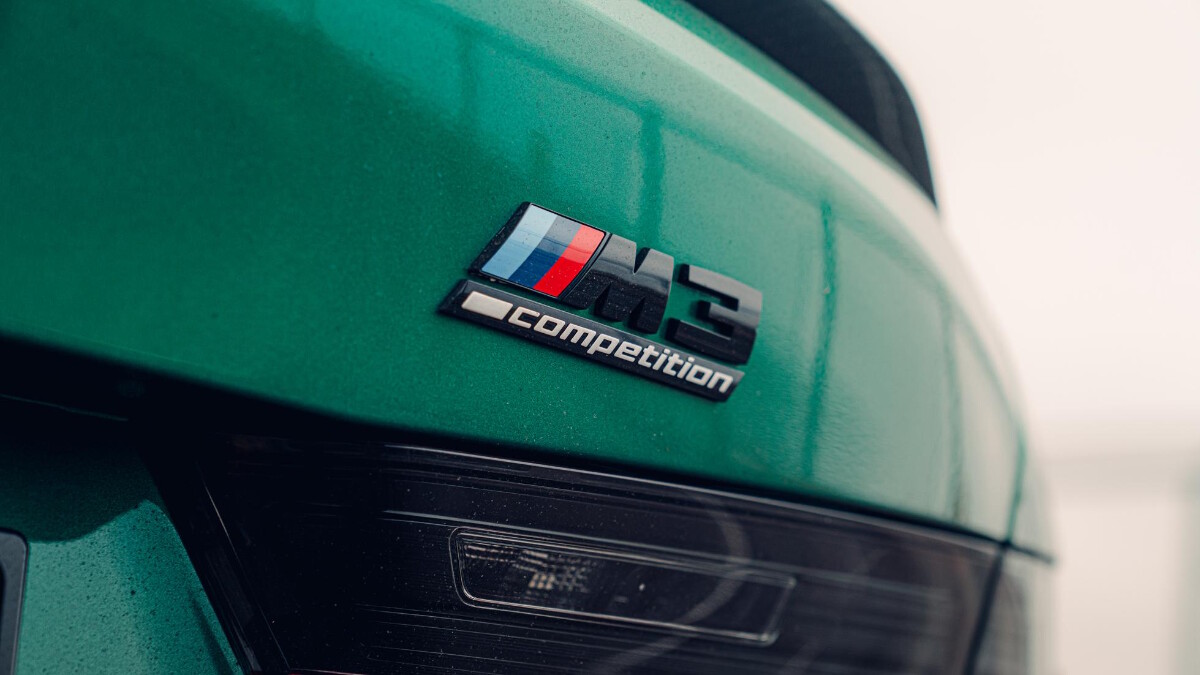 Top Gear Philippines is now on Quento! Click here to download the app and enjoy more articles and videos from Top Gear Philippines and your favorite websites.
NOTE: This article first appeared on TopGear.com. Minor edits have been made.
Top Gear Philippines is now on Quento! Click here to download the app and enjoy more articles and videos from Top Gear Philippines and your favorite websites.