What the heck is this?
A little bit of history first. Italdesign, wholly owned by the VW group since 2015, was founded 50 years ago by Giorgetto Giugiaro and his business partner Aldo Mantovani. The car you're looking at here is the Zerouno, a mobile manifesto for Italdesign as it moves forward. It's the first in a planned series of Italdesign-branded automobili speciali, and was conceived and realized in just 14 months.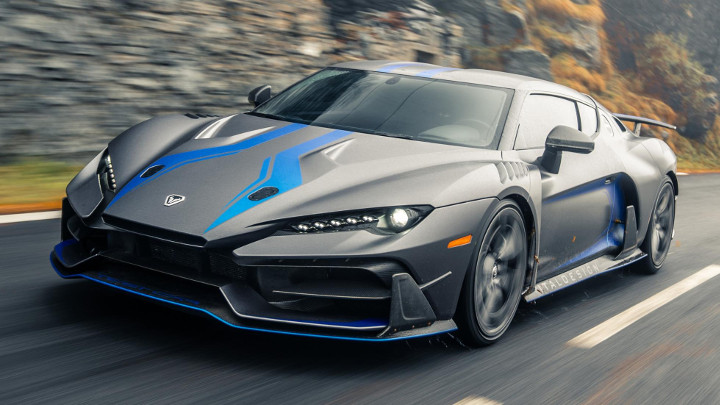 If it looks like a low-volume, ultra-expensive supercar, then that's because it is. It costs €1.5 million (P89.8 million) apiece, but all five are sold—the first off-plan when it was still just an idea.
Italdesign is a legend, but it has never been an actual car manufacturer. Why now?
True—apart from when it set up a production line to build the BMW M1 back in the late '70s (BMW codeveloped that car with Lamborghini; back then, Sant'Agata wasn't the super-slick outfit it is these days, so much of the assembly work was sub-contracted to Italdesign and others). We'll let company design boss Filippo Perini, who headed up Centro Stile at Lamborghini and whose CV includes the gorgeous Alfa Romeo Nuvola and 8C Competizione concepts, explain: "We wanted to do a limited-series car, to create a demonstrator of the capability we have in the company. The truth is, it's not well enough known outside. We sold the five units at the price we set, and this attracted different OEMs beyond the VW group. The GT-R50 project with Nissan is an example. That happened because of the Zerouno: They saw that we could do it. It takes us back to the roots of carrozzeria: We can create the idea, but we also have the means to deliver for the potential client."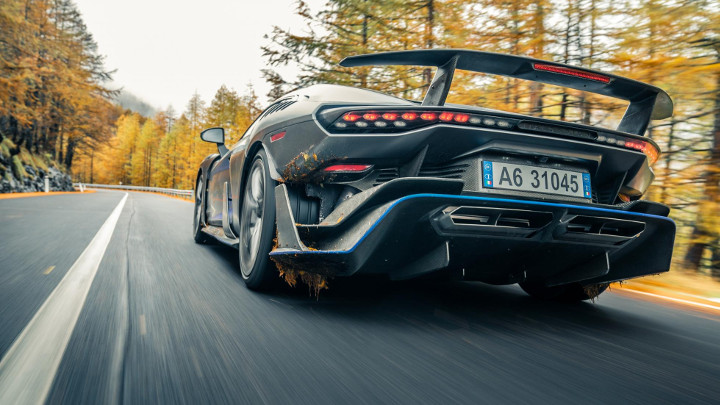 We're all for it if it means more cars that look like this thing. That's how it used to be in Italy, back in the day: Hand over a big bucket of lira and get a car no one else had.
Italdesign calls it 'simultaneous engineering,' but yes, it reprises Italy's somewhat faded grand coachbuilding tradition (although both Touring of Milan and Zagato have managed to keep going, and regularly produce fantastic-looking cars). Although VW's custodianship has protected Italdesign, company CEO Jörg Astalosch now wants the firm to stretch out beyond that; 25% of its business is outside the group, and the ambition is to reach 50%.
China, inevitably, will help, but there's plenty more where that came from. Including creating the design language for Vietnam's first domestic—and David Beckham-endorsed—car company, Vinfast. Italdesign is also working with Audi and Airbus on a future mobility concept called the Pop.Up Next, an autonomous EV pod that hooks up with a drone to beat the traffic. A flying car, no less.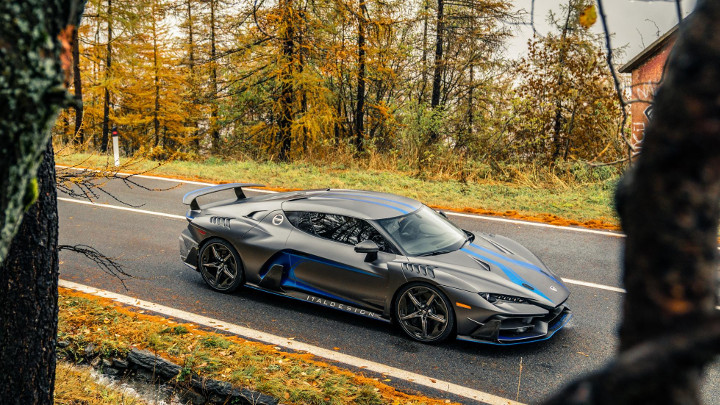 Meanwhile, back on planet Earth...
Well, almost. The Zerouno is a cartoon supercar. And pure Perini: slashes, ducts, wings, diffuser, a riot of graphics and extraneous detail, although the lower half is all about the aerodynamics. The development team have put 40,000km on prototypes at Nardo and elsewhere, stress-testing the concept and ensuring the wild race-car venturi at the rear actually works (Audi LMP1 driver and Le Mans winner Dindo Capello is part of the development crew).
The nose's distinctive snout and 'Ypsilon' duct at the front aids airflow and promotes downforce, and though Perini preferred not to have a rear wing, the clients wanted it. The rear end's artful aero origami includes an exposed section that reveals significant portions of 305/30 ZR Pirellis. ("We wanted it to be nude, like an old Le Mans car," one of the Italdesign guys says, and he's not far wrong.)
And what's underneath?
The Zerouno is based on the modular aluminum chassis that helped transform the perception of Audi as a sports-car maker. The engine is the same as the naturally aspirated 5.2-liter V10 found in the R8 and the Lamborghini Huracán, the all-wheel drive hardware is identical, and the car's also TUV-homologated. If necessity is the mother of invention, there are worse places to start, and Audi Sport is fully on board.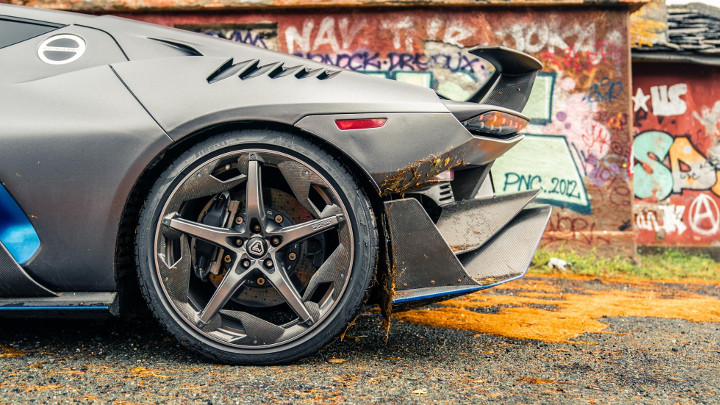 Okay, it all looks and sounds very promising. But does it actually work?
The cabin in the prototype is a bit of a lash-up, which is slightly distracting as we head for the hills. But we've seen the finished article, and it's an impressive ode to the possibilities of carbon fiber. The graphics on the main display are bespoke, yellow and blue to match the colours of Turin, down to a really detailed rendering of the exterior. Great seats, too.
Before we've even made it as far as the autostrada, it's obvious that this thing is properly screwed together. Clearly, only a fool would jump into a car like this and immediately engage warp speed, but nothing about the Zerouno suggests it would dump you into the scenery if you did. In that respect, it's akin to the R8 and the Huracán: Few supercars feel as approachable as these two.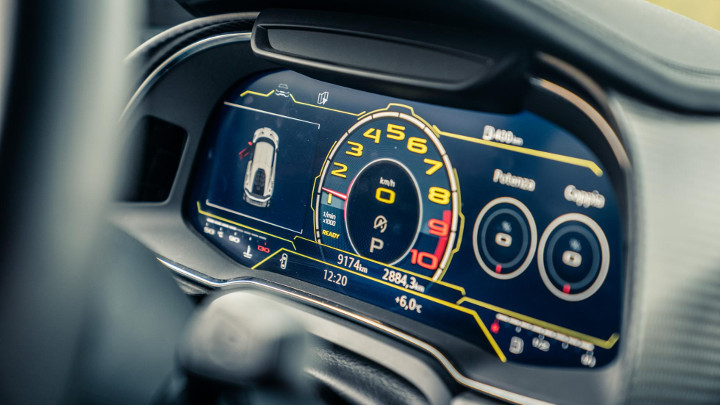 Yes, but does it have its own personality? I'd expect something pretty special for my €1.5 million...
As well as sitting 40mm lower than the R8, there's a more vigorous edge to the Zerouno's character. The suspension and dampers have been reworked, so there's an extra layer of aggression, and the car is more suffused in sensation even than its Lamborghini cousin. The seven-speed 'box changes gear with more snap, and the car turns in and changes direction beautifully. Italdesign hasn't turned everything up to 11 exactly, but the Zerouno definitely rocks harder.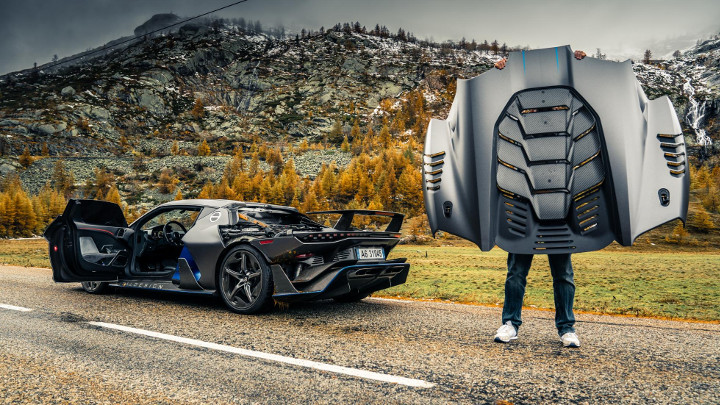 On top of which, the whole rear end comes off in another homage to old-school Le Mans or Group C racers. You can even hold it in front of you and pretend you're Carbon Fiber Man, that lesser-known Marvel superhero.
What's next?
Five Duerta open versions are in the works right now. At some point in 2019, we'll also see Zerodue, the configuration of which is currently being finalized. After that, there should be something new every 24 months or so. Italdesign waited 50 years to begin building cars under its own name, so there's no time to waste. Of course, the Zerouno is furiously expensive, but what price genuine exclusivity as 2019 dawns?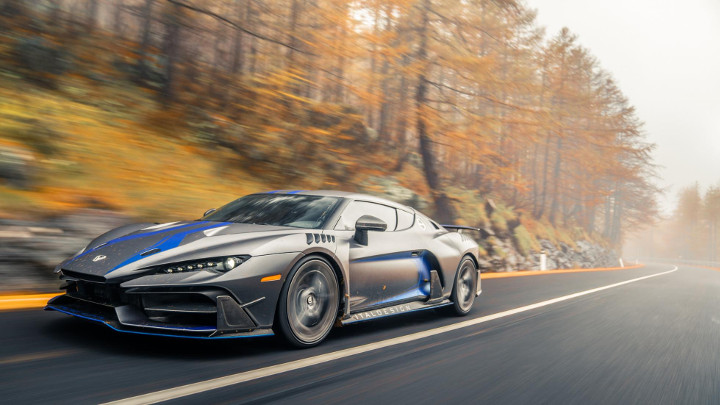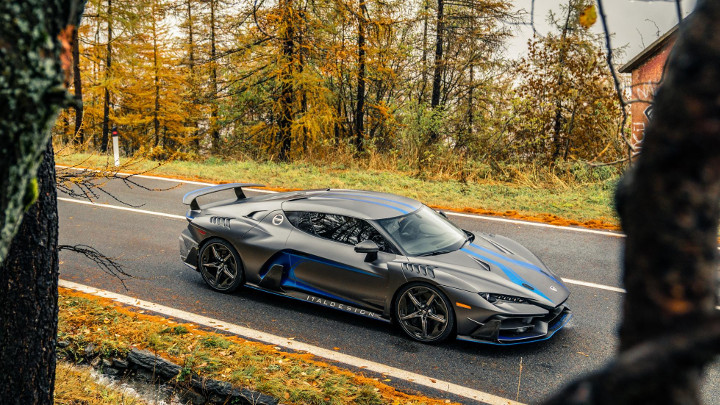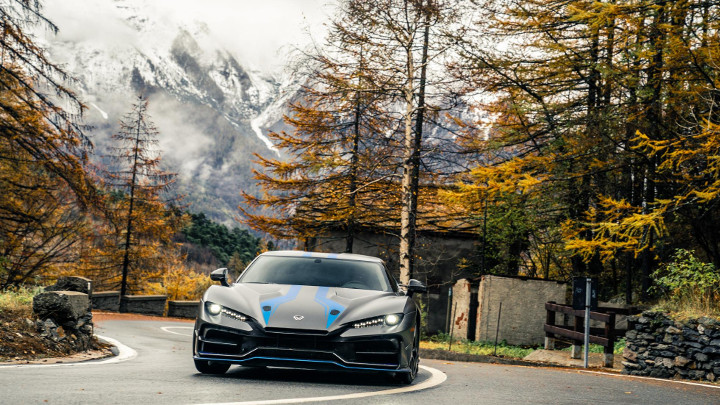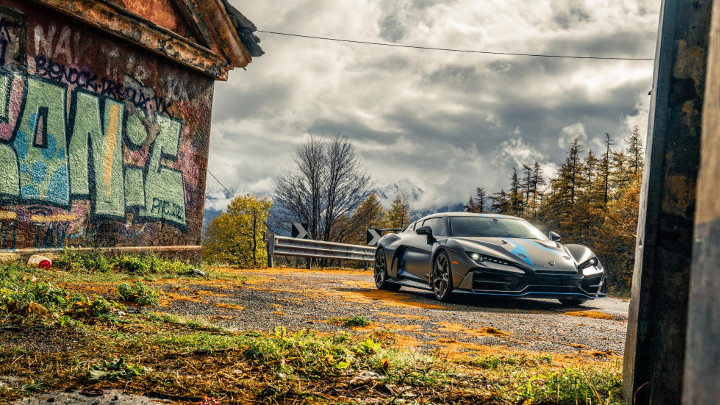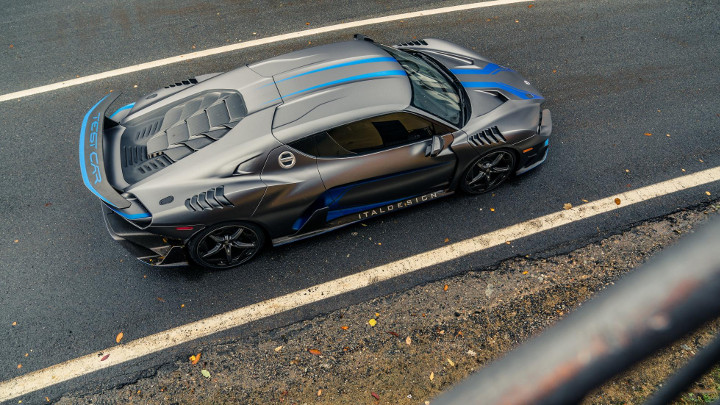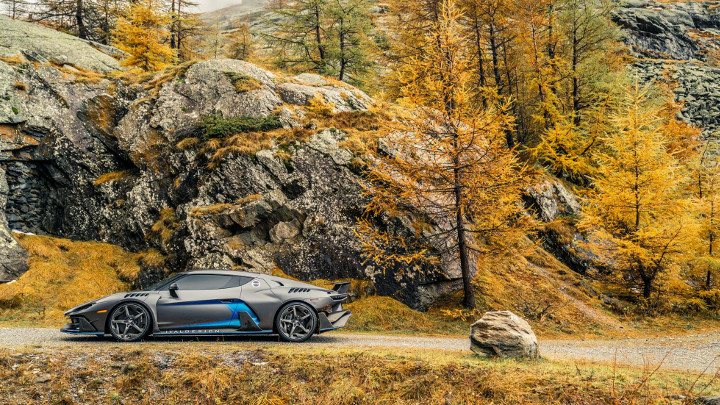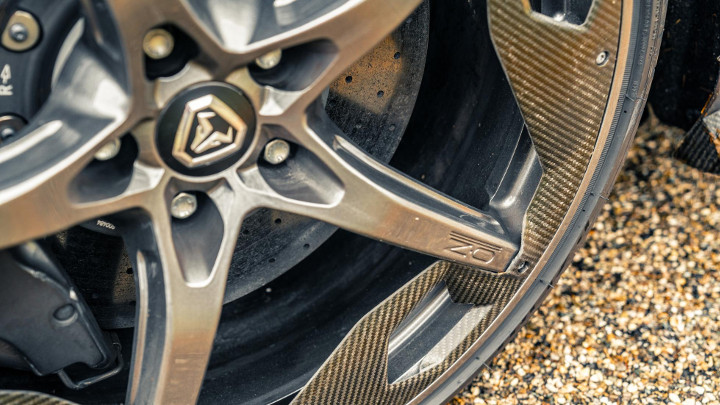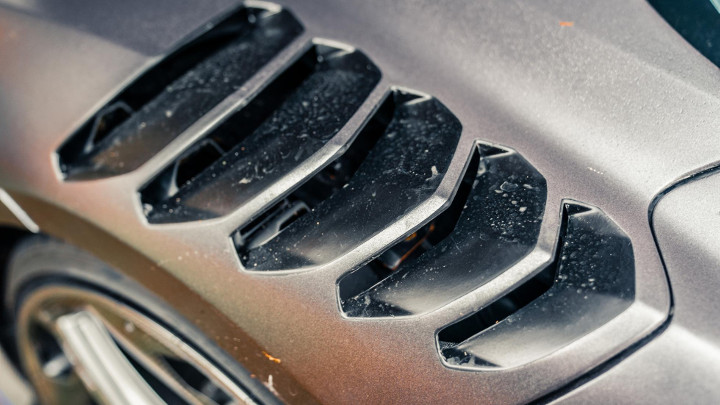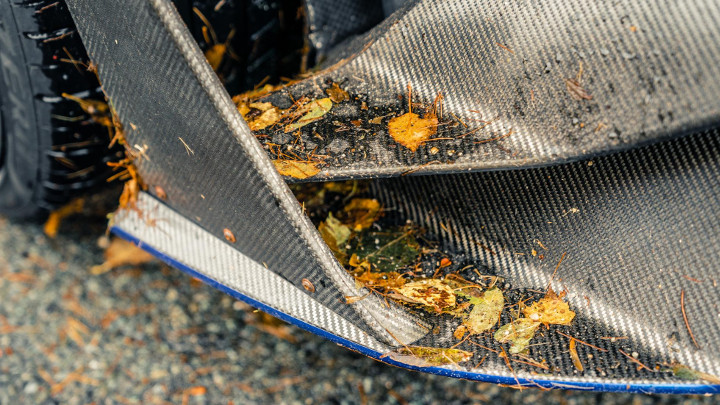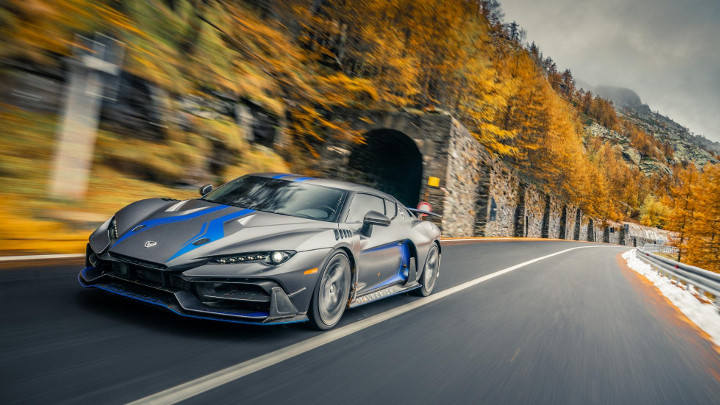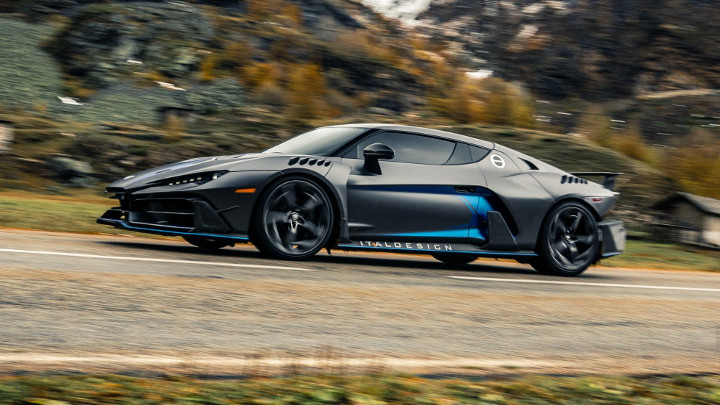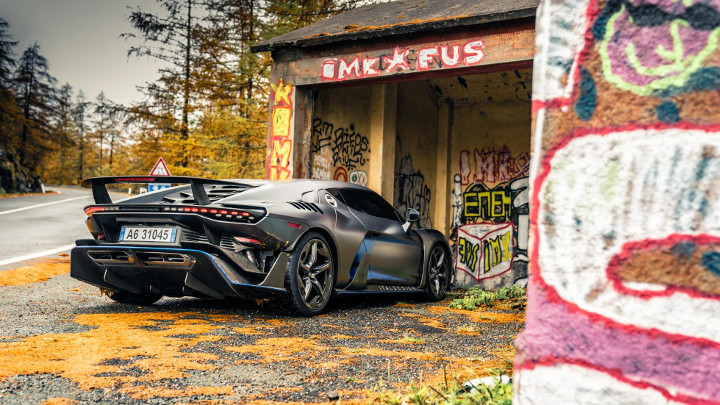 NOTE: This article first appeared on TopGear.com. Minor edits have been made.