Okay, so we might be jumping the gun here—but we think the all-new Honda HR-V is easily one of the most intriguing subcompact crossovers to enter the market over the past couple of years. 
Think about it: Performance, looks, safety, cabin quality—when was the last time a package this well-rounded burst onto the scene? Perhaps the Mazda CX-3 from several years ago, but other than that, the spotlight has been pointed mostly at more budget-oriented offerings from Chinese car manufacturers.
This isn't to say this Honda is targeted solely at moneyed car buyers, though. With a starting price of P1.25 million, the entry-level HR-V 1.5 S CVT's upfront cost can compete with the likes of the Geely Coolray. It's competitive. Considering the badge, build quality, and a full suite of Honda Sensing features included in this package, that entry point is not bad at all.
ADVERTISEMENT - CONTINUE READING BELOW ↓
But here's the thing: Opt for the base model and you're foregoing the turbocharger that makes the higher-end V and RS variants such a blast to drive. Well, today we're here with the HR-V 1.5 S CVT to see if the unit is as desirable minus the extra oomph.
Styling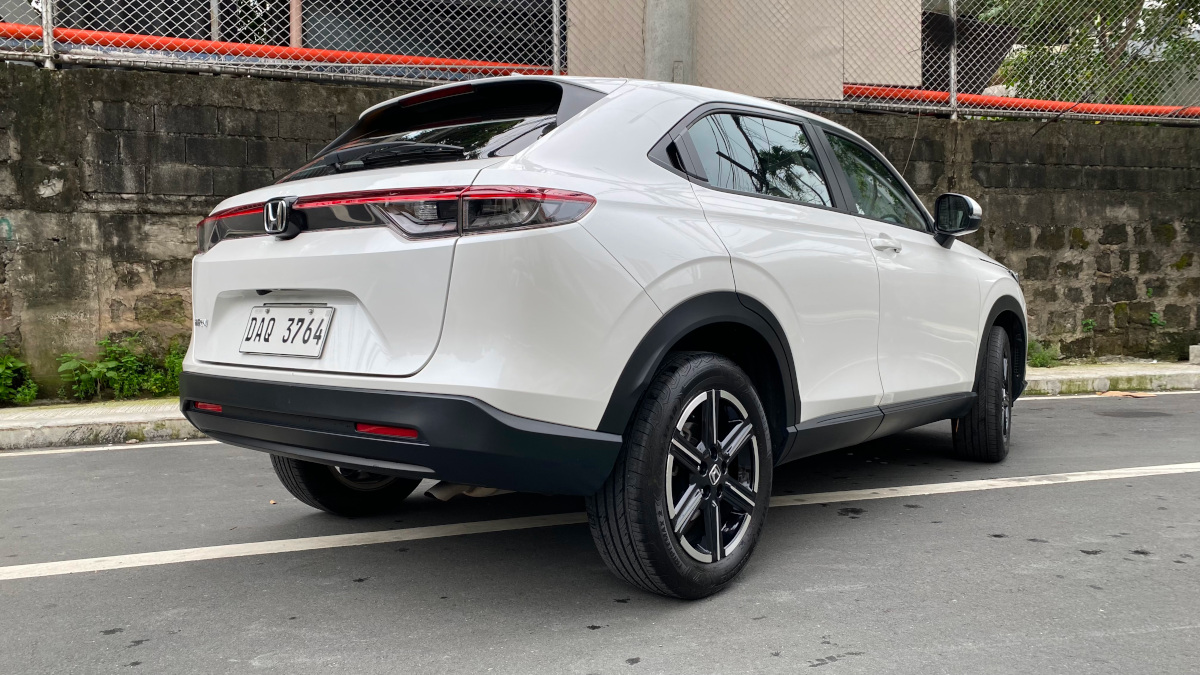 To be honest, we actually prefer the look of the S over its more premium-priced counterparts. The sporty appearance remains, but we get more subdued treatments for components like the 17-inch wheels ad front grille. The result is a classier overall aesthetic and a more minimalist vibe.
I'm also impressed with how this Honda is able to convey a relatively intimidating presence in such a small form factor. This quality comes courtesy of strong character lines and a dominating front end featuring aggressive headlights and a large hood. The latter, though, does hinder visibility somewhat, but this is just nitpicking when you take into account how modest the unit's size is.
ADVERTISEMENT - CONTINUE READING BELOW ↓
Recommended Videos
Interior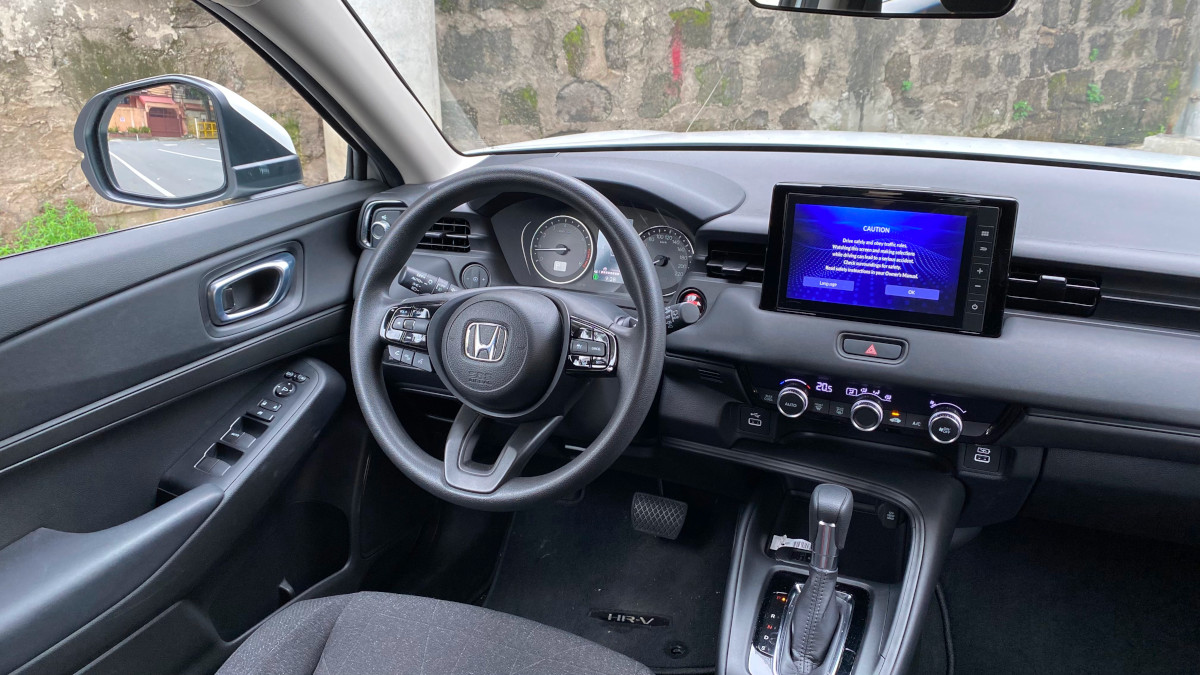 As with the exterior, the vibe and quality of higher-end HR-V units are carried over to the base variant pretty nicely. And again, we actually prefer what's in this unit over what's inside its pricier siblings.
Sure, there are fewer soft-touch bits, no leather-wrapped components, and an absence of contrasting trim pieces—but the stealthy and cozy overall feel is still here. More importantly, the build quality remains top-notch with nice-feeling plastics all over.
I'm a big fan of the treatment used on the fabric seats, which get a relatively premium-feeling texture. Ditching leather here also means this interior is much more convenient during the summer season.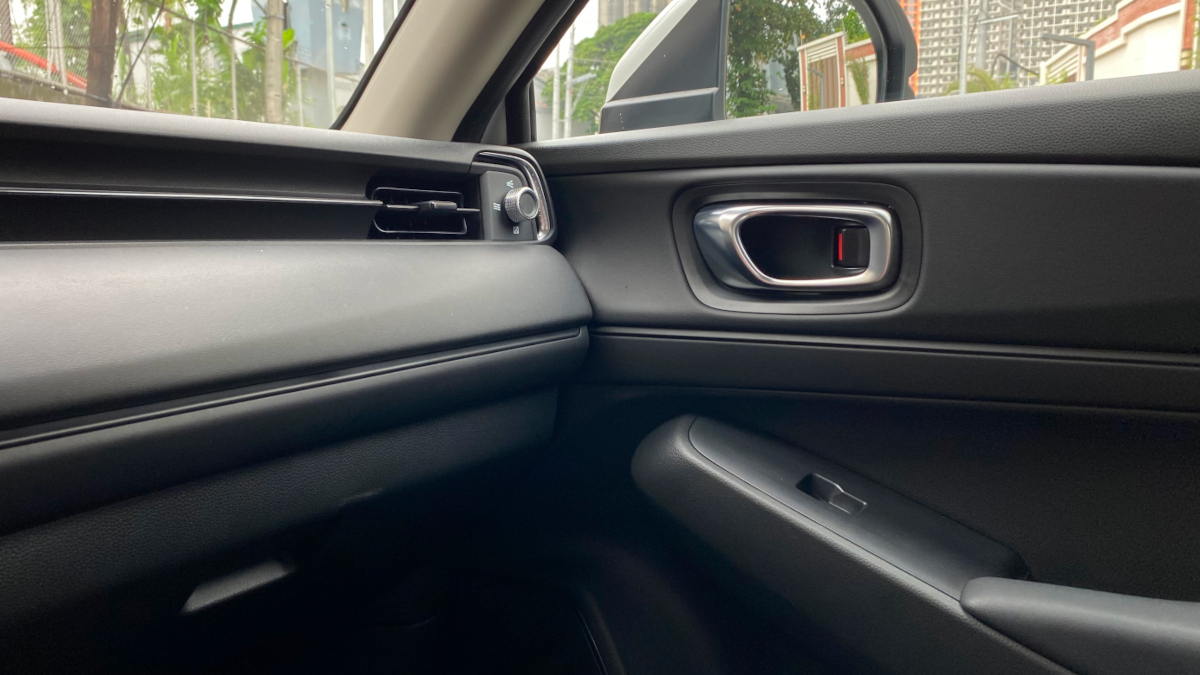 ADVERTISEMENT - CONTINUE READING BELOW ↓
Other interior elements worth noting include a shift to physical A/C controls (smart choice, Honda), premium vent designs, and a traditional instrument cluster featuring an intuitive information display. The HR-V also gets a big plus for having rear A/C vents.
We do, however, have to note that the cabin is definitely on the snug side, and high door lines don't help make the environment feel any roomier. This comes with the territory (or lack thereof), however, and is more apparent sitting in the rear. Oh, and for some reason, the drop-down center armrest with cupholders in the second row feels flimsy. What gives, Honda?
Engine performance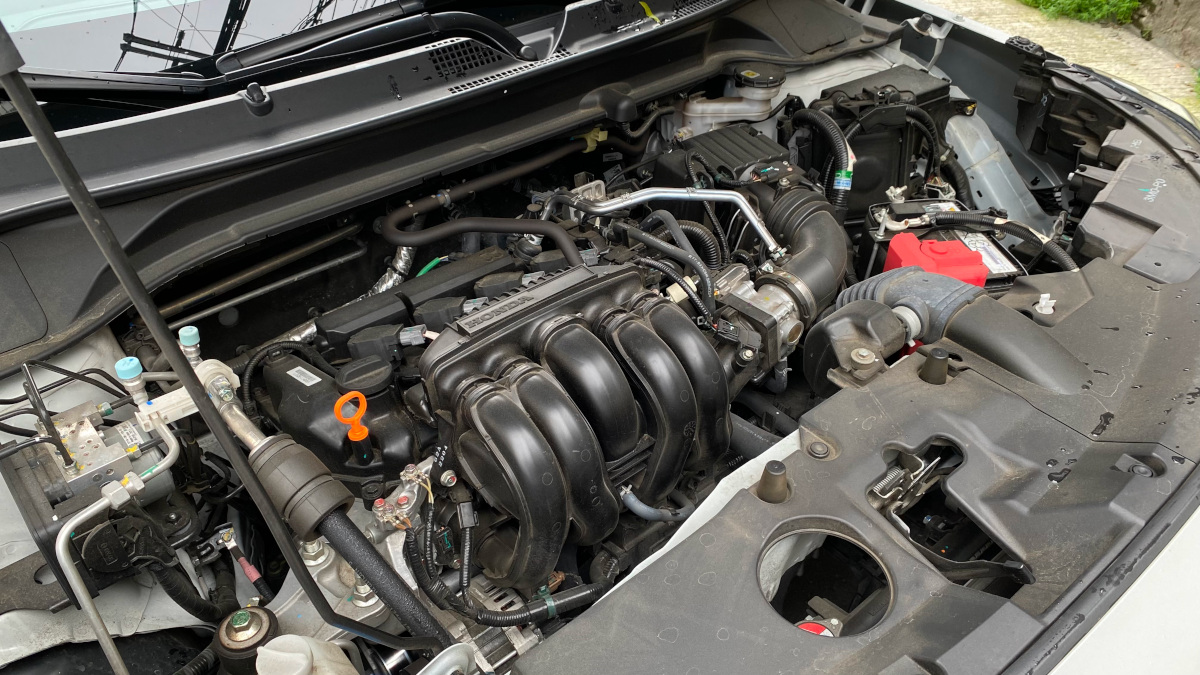 The base Honda HR-V comes equipped with a 1.5-liter DOHC gasoline engine that churns out 119hp and 145Nm of torque paired with a continuously variable transmission (CVT)—the same as the current-generation Honda City. Those figures are a massive drop in performance from the 175hp and 240Nm turbo-equipped variants put up, and it shows. You can feel it in the throttle and the unit is noticeably slower getting up to speed.
OTHER STORIES YOU MIGHT HAVE MISSED:
Ferrari owner who used bus lane won't be able to renew his supercar's LTO registration
The Yamaha Gear is a small urban commuter you never knew you wanted
This isn't to say the vehicle's engine setup is perfectly viable, though. In city driving conditions the base model is capable. We even averaged a respectable 7.9km/L during our time with the unit.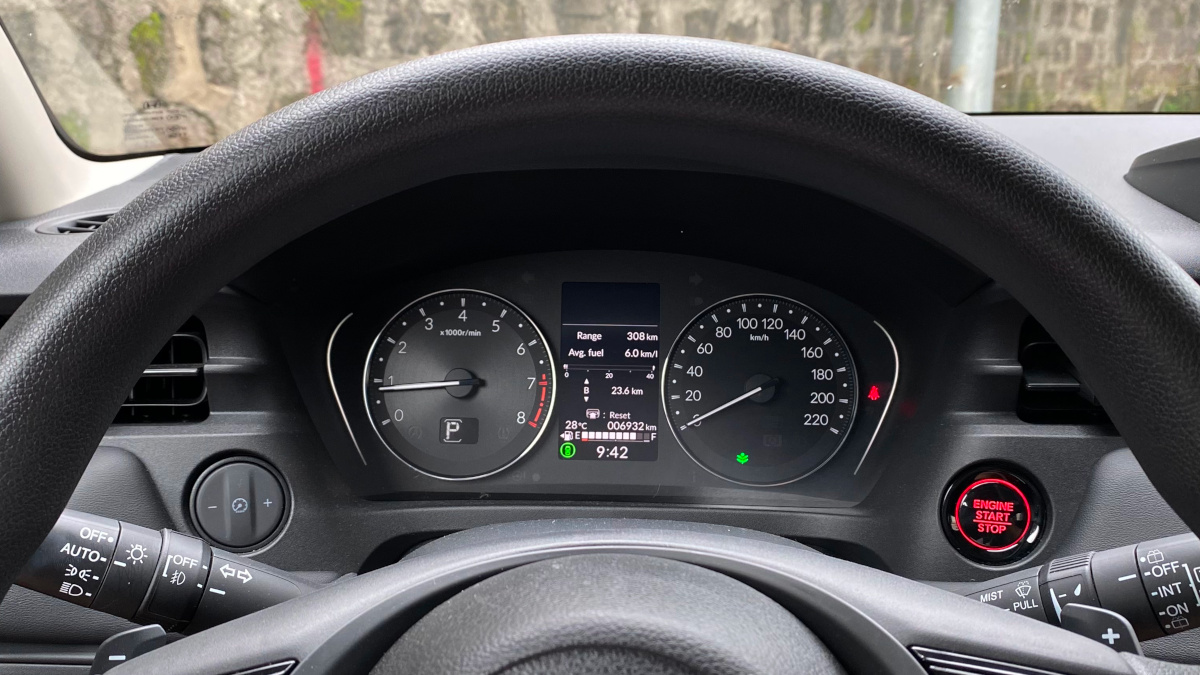 To be honest, moments when we wish we had more power available were few and far between. It's just that when those instances do present themselves, we find ourselves wishing we were behind the wheel of the V or RS. Examples of this? Having four people onboard, driving with a loaded cargo area, or whenever the road opens up and you feel like picking up the pace. But two passengers and city use? No problemo.
ADVERTISEMENT - CONTINUE READING BELOW ↓
Ride and handling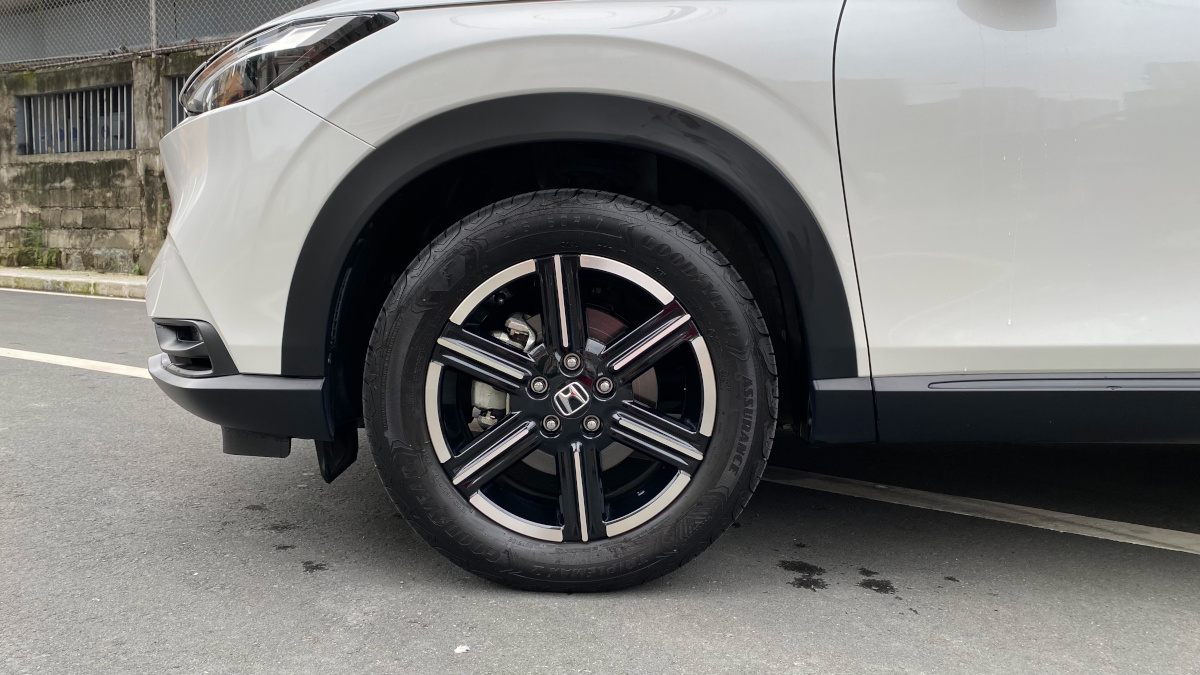 So, no turbo then. Thankfully, while the base unit is nowhere near as zippy as higher-end variants, it's still just as nimble.
The Honda HR-V 1.5 S is a breeze to maneuver around tight city streets and just as easy to park. Its turning radius is also very manageable, and all these qualities are maintained with a nicely-weighted steering wheel that strikes a fine balance between feel and assistance. The ride can feel a bit stiff at times, but we'll take these dynamics over a light tiller and dull steering experience any day of the week.
Extra features
Two words: Honda Sensing. The brand's safety package comes standard across the entire 2022 HR-V range, which means even the base S variant gets goodies like low-speed follow, road departure mitigation, lane-keeping assist, automatic high beams, and a collision mitigation braking system. This is a big deal for buyers who put a premium on surety.
Elsewhere, entertainment is managed via an 8-inch floating touchscreen infotainment system with Apple CarPlay and Android Auto compatibility. This is paired with a six-speaker sound setup with pretty good quality.
Other features? There's single-zone automatic climate control, a push-to-start button, paddle shifters, four cupholders (though these are on the smaller side), a 12V power socket, and an illuminated cargo area. Speaking of the cargo area, there's enough room in here for a maleta or two, though you can drop the second row down for additional space if needed.
Verdict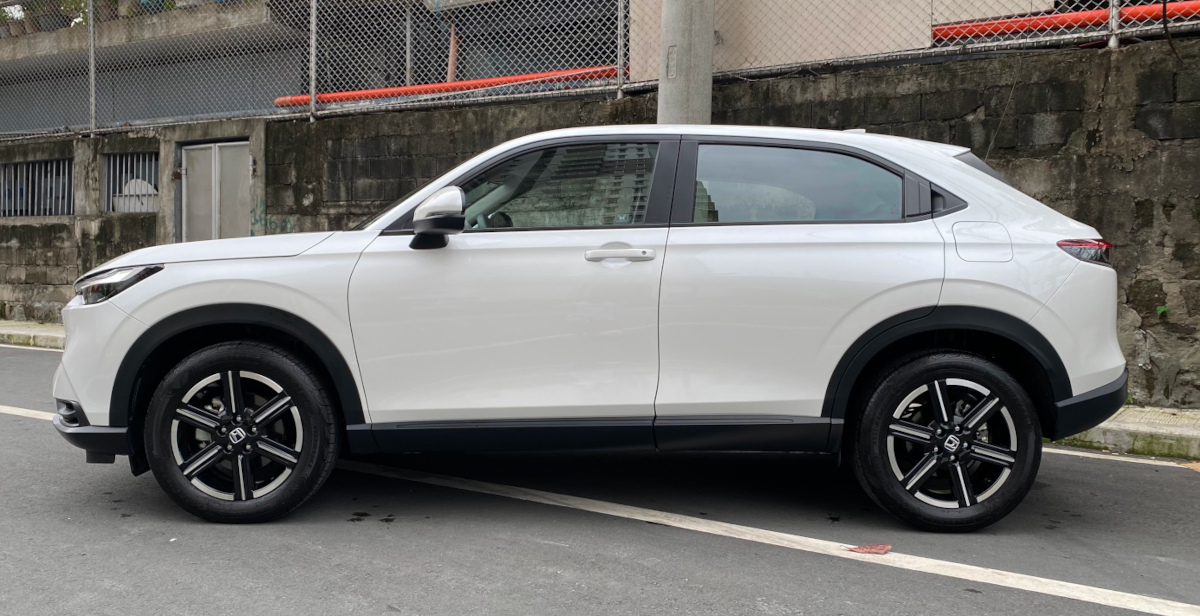 ADVERTISEMENT - CONTINUE READING BELOW ↓
While not as fun to drive or dynamic as its turbocharged counterparts, the Honda HR-V 1.5 S CVT remains a desirable crossover. The build quality, cabin feel, exterior design, and features from higher-end units are carried over to the base model nicely, and if you're in need of a city car, this is definitely still worth checking out.
If, however, you plan on carrying a full load of passengers or are looking for a livelier driving experience out on the open highway, perhaps you might want to look into splurging on the V instead. Alternatively, something like the Geely Coolray will put up numbers similar to higher-spec HR-Vs for a lower price tag.
SPECS: Honda HR-V 1.5 S CVT Honda Sensing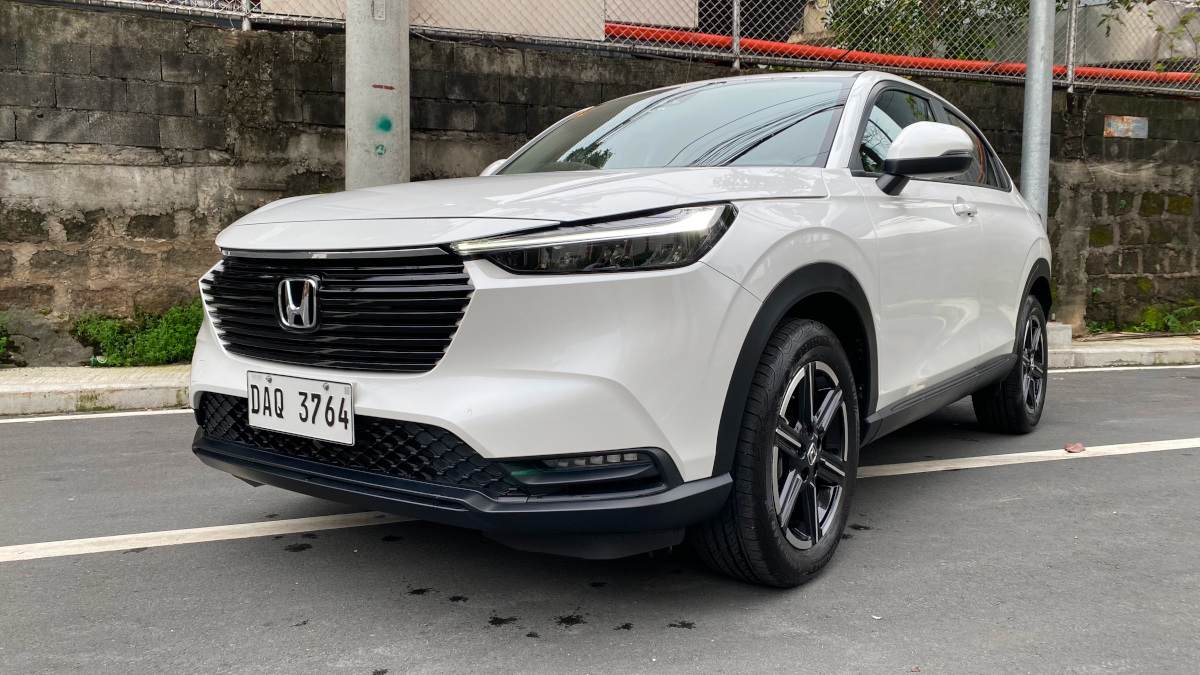 Price: P1,250,000
Engine: 1.5-liter DOHC gasoline
Power: 119hp @ 6,600rpm
Torque: 145Nm @ 4,300rpm
Transmission: Continuously variable transmission (CVT)
Layout: FWD
Seating: 5
Score: 16/20
More photos of the Honda HR-V 1.5 S CVT Honda Sensing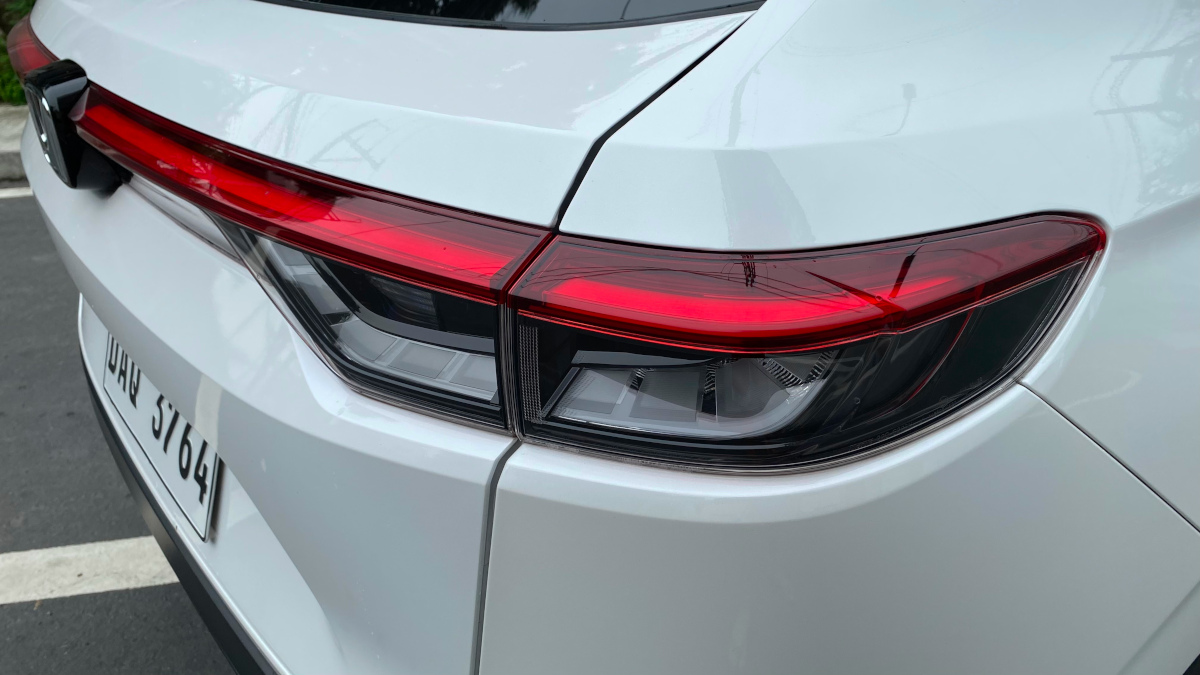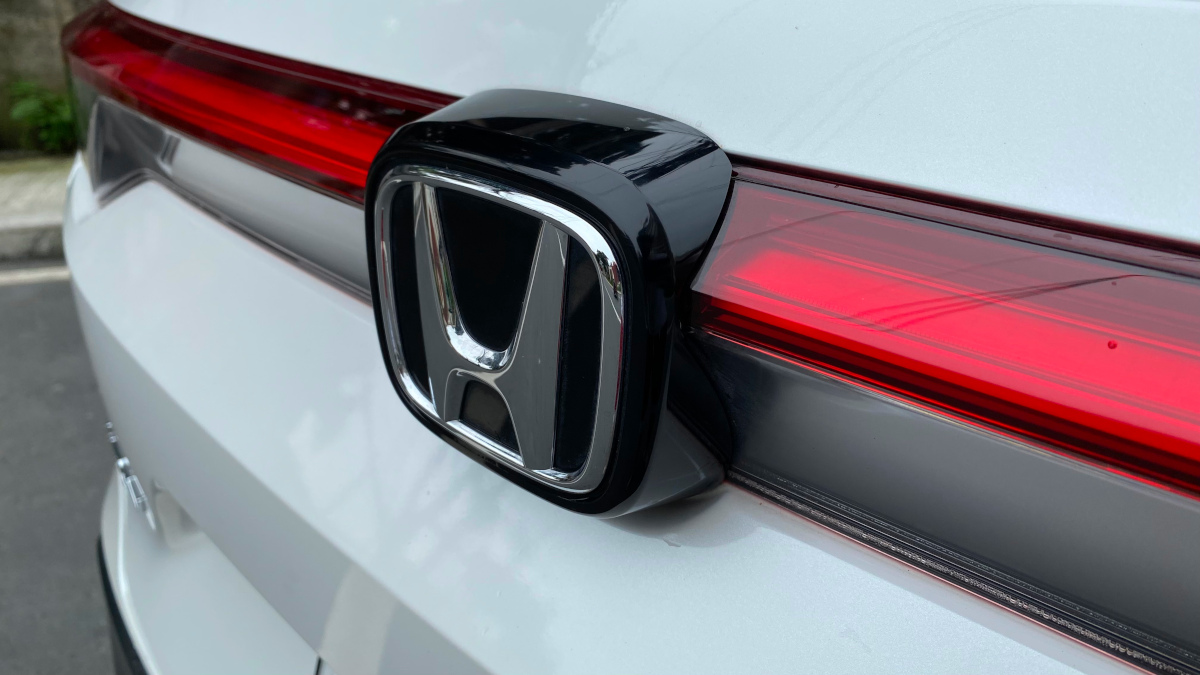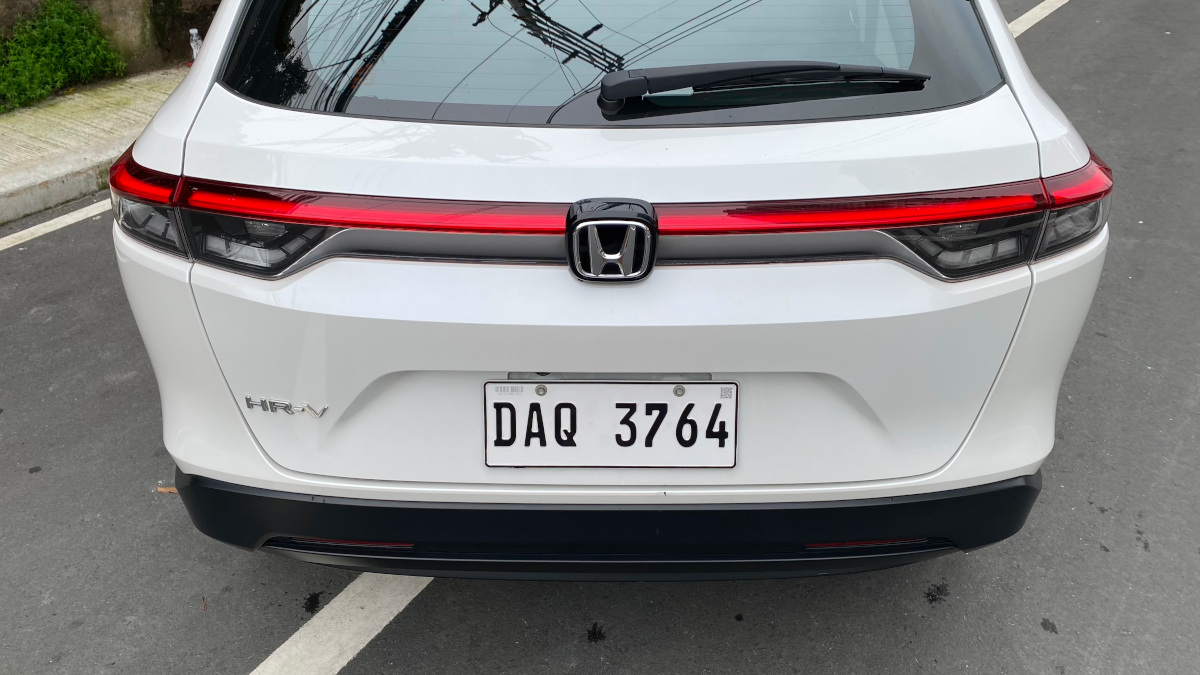 ADVERTISEMENT - CONTINUE READING BELOW ↓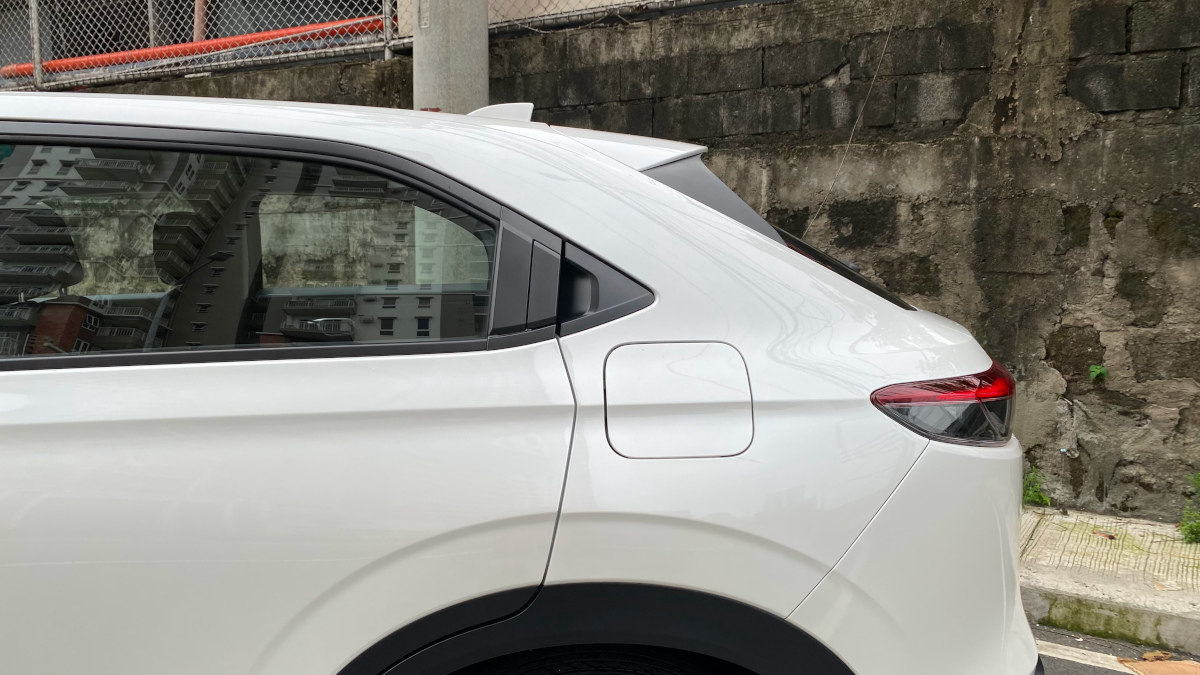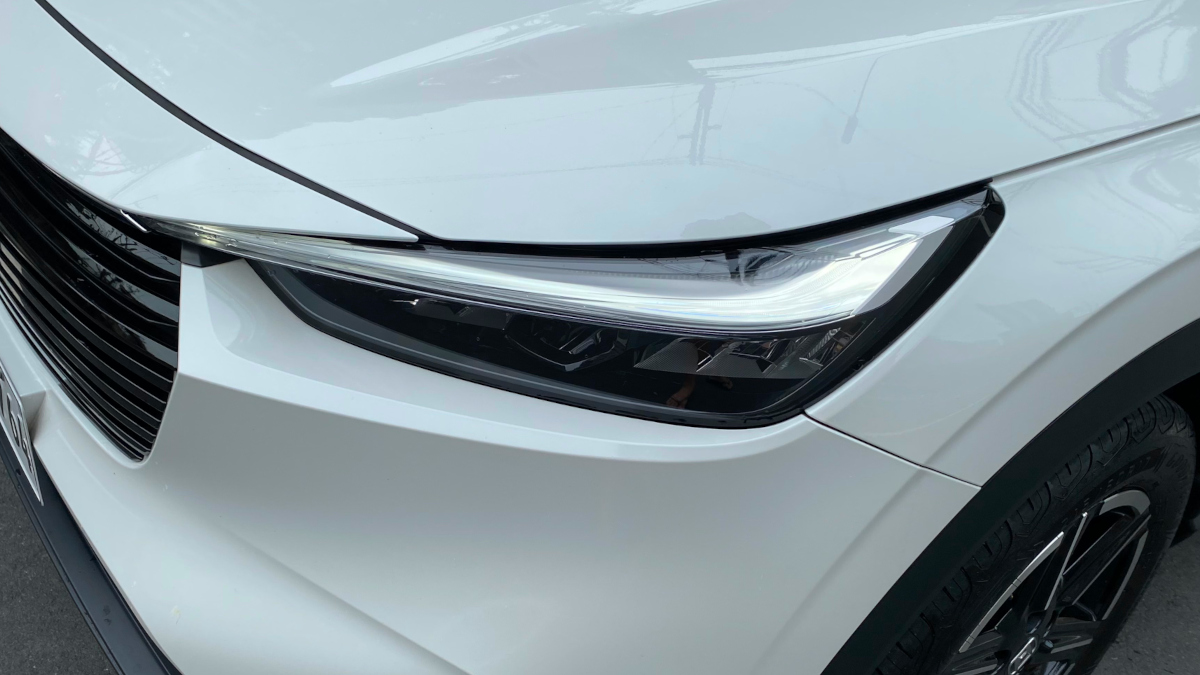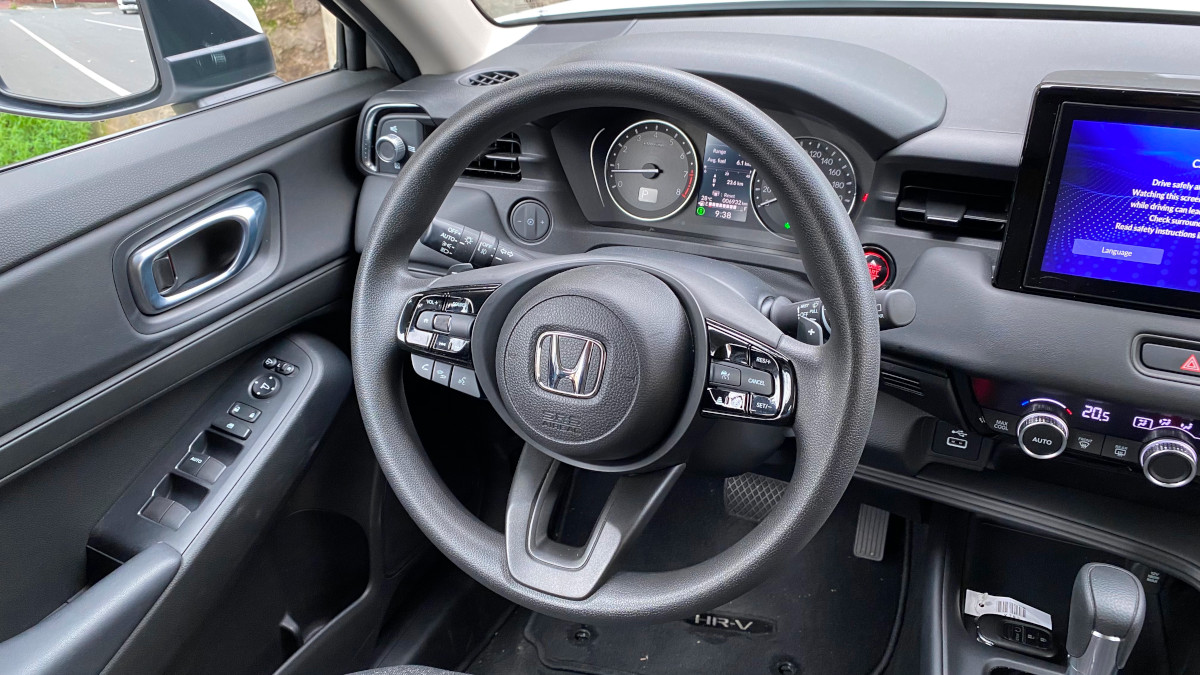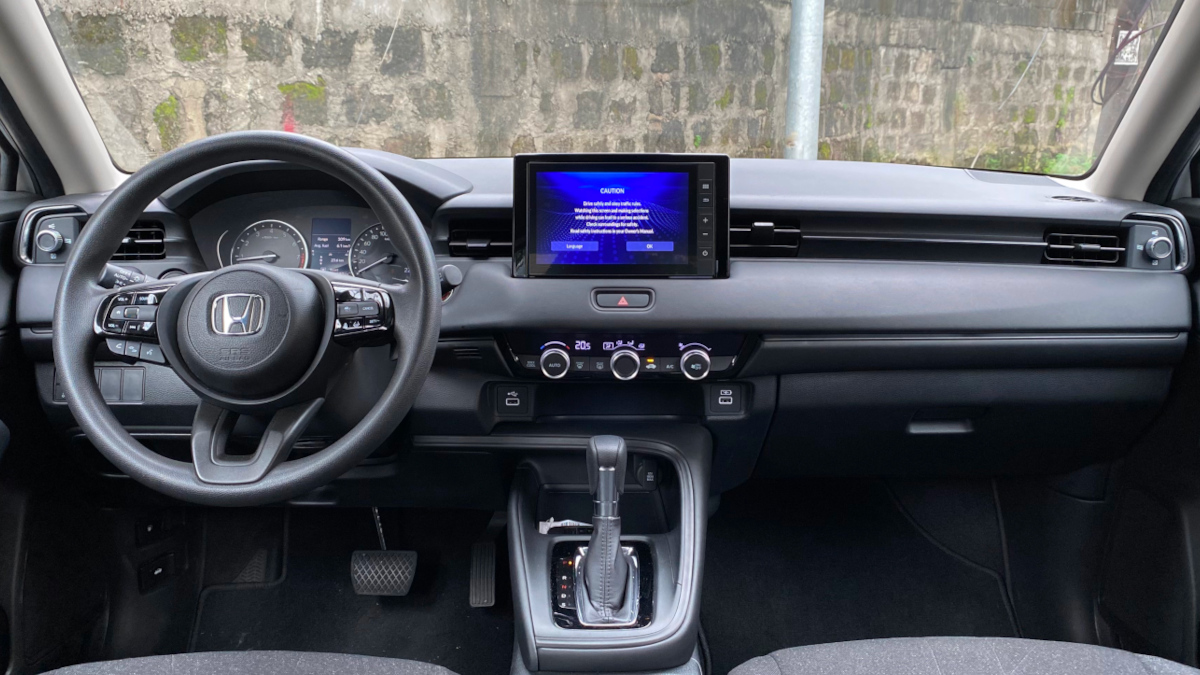 ADVERTISEMENT - CONTINUE READING BELOW ↓