Kia's global lineup has continued to grow more and more exciting over the past few years. The Korean carmaker has completely revamped its lineup with a handful of next-generation models sporting the brand's new design language.
Towards the end of 2021, Kia Philippines finally brought in two big models from that revitalized roster: the all-new Carnival and Sorento. Due to some mixups, the latter recently ended up in my garage without notice—and what a pleasant surprise it was.
The Sorento was one of the new models I was really anticipating to arrive, so I was anything but pissed that the miscommunications led to that. I was able to spend a few days with the SUV afterwards, and here are some of the things I've learned about it.
OTHER STORIES YOU MIGHT HAVE MISSED:
A simple 5-step guide to the entire 2022 LTO driver's license renewal process
Quick guide: No LTO driver's license? These IDs can be used for your PH passport application
Styling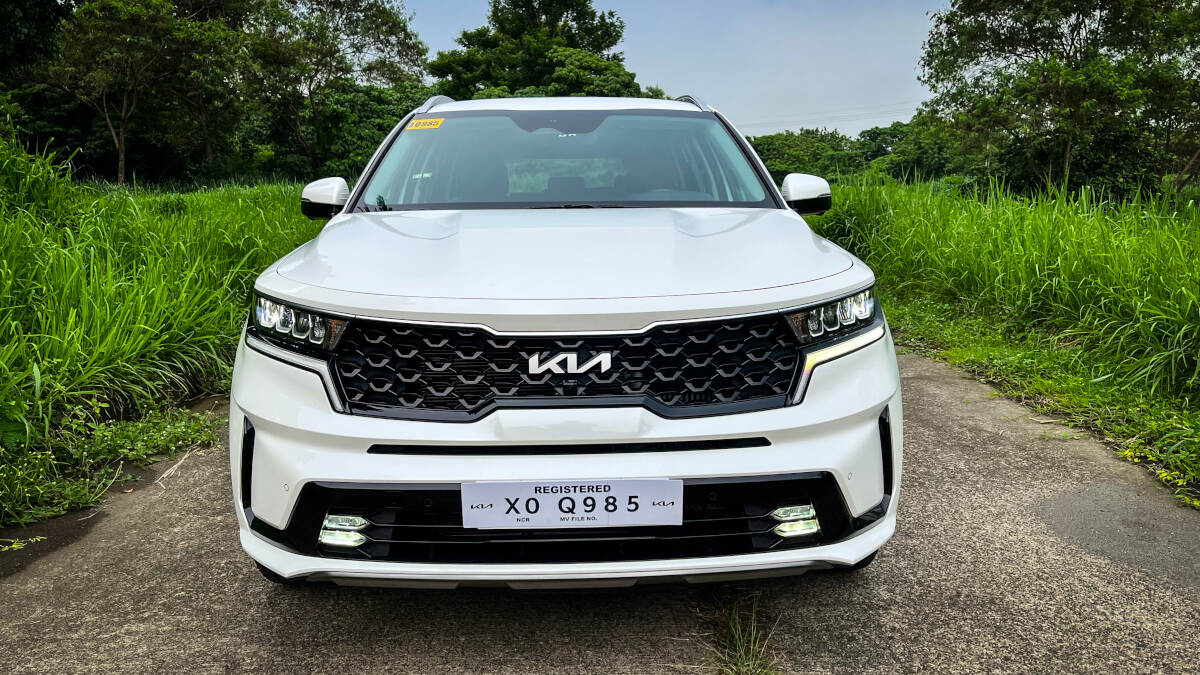 ADVERTISEMENT - CONTINUE READING BELOW ↓
When car brands put great emphasis on improving vehicle design, you get something like this SUV. From the previous-generation model—which I often argue looked dated the day it rolled out of the factory—this all-new Sorento is just a huge, huge leap in terms of styling.
The signature tiger-nose grille that I raved so much about in the Seltos has now made its way here. It's sculpted and muscular, adding ruggedness to this classy SUV. Unlike in the old model, I doubt this aggressive-looking front fascia will grow old quickly.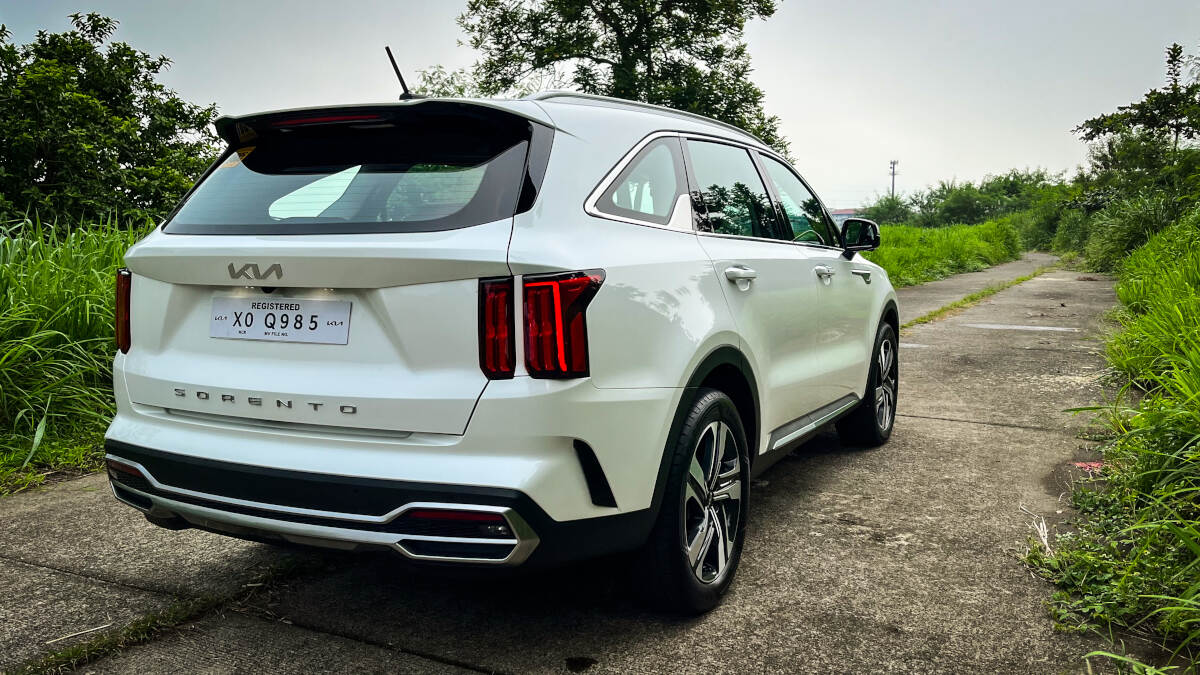 I find the rear just as impressive. It's sharp, with strong lines accentuating the liftgate. Those twin vertical taillights and that chunky bumper add to the beefier look on this end. The underbody plastic claddings paired with the Snow White Pearl finish also match the two-tone 19-inch alloy wheels quite nicely.
Interior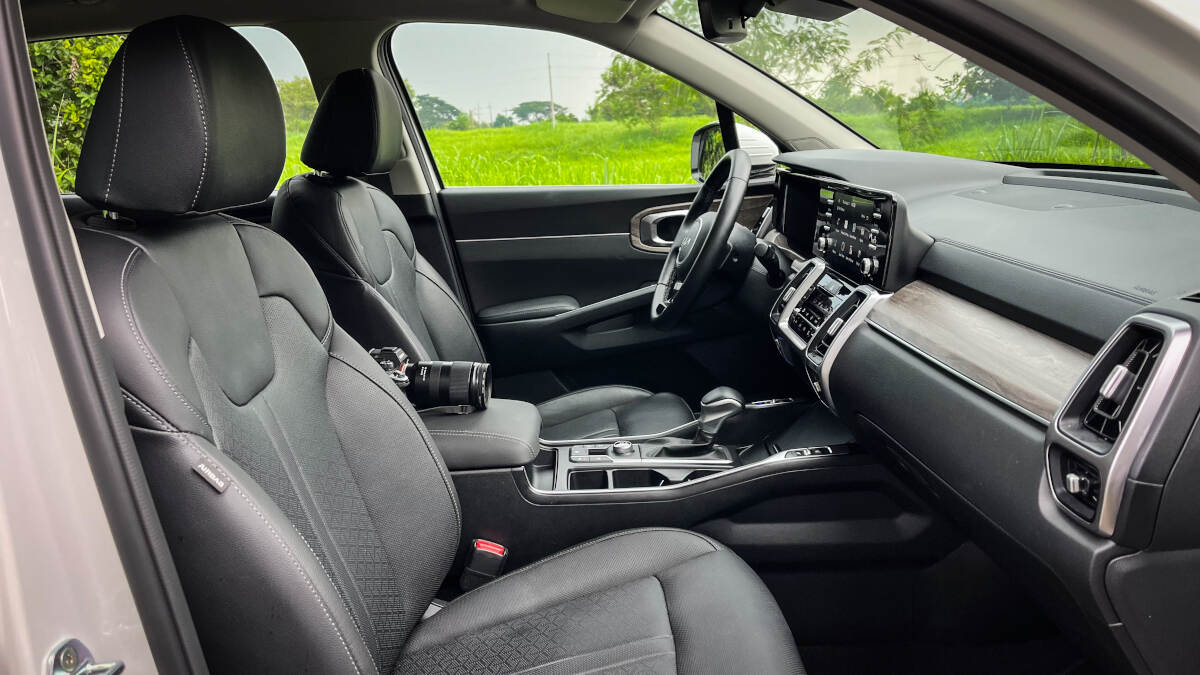 ADVERTISEMENT - CONTINUE READING BELOW ↓
Recommended Videos
The Sorento's interior is arguably one of the best in any midsize SUV right now, premium or otherwise. There are metallic and wood accents on the dash and on the side panels, adding not only contrast but also a very upscale vibe to the cabin. There are plenty of soft-touch materials to go around, too.
The layout of the cockpit itself is something to note, as Kia has done well to keep everything within reach of the driver despite the sheer number of buttons and controls up front. A few people have told me, though, that the A/C vents look a bit weird, but I like the execution here. What I would change if could is the back of the front seats—that big chunk of hard plastic just ruins the premium vibe for me.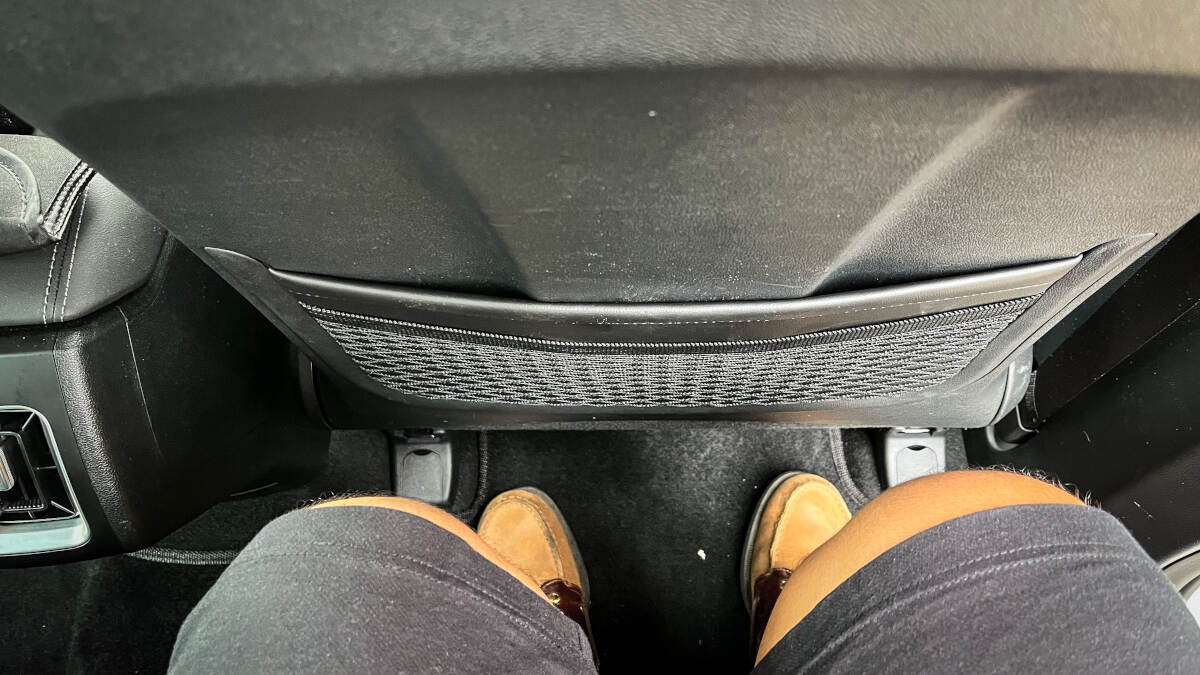 Also worth pointing out is the abundance of leg and headroom on all three rows. With the driver's seat set to my preferred position—which was really, really easy to do, but more on that later—I had ample room to work around with both in the second and the third row. There's also a lot of elbow room in the former, so the Sorento really fits the bill of a seven-seater. The latter, meanwhile, is one of the comfiest in this segment. The footwell is a bit deep, so rearmost passengers won't find themselves in awkward seating positions. They probably won't be complaining about anything either given the abundance of amenities here. The list includes smartphone and cup holders, rear A/C vents, 12V sockets, and more.
ADVERTISEMENT - CONTINUE READING BELOW ↓
Engine performance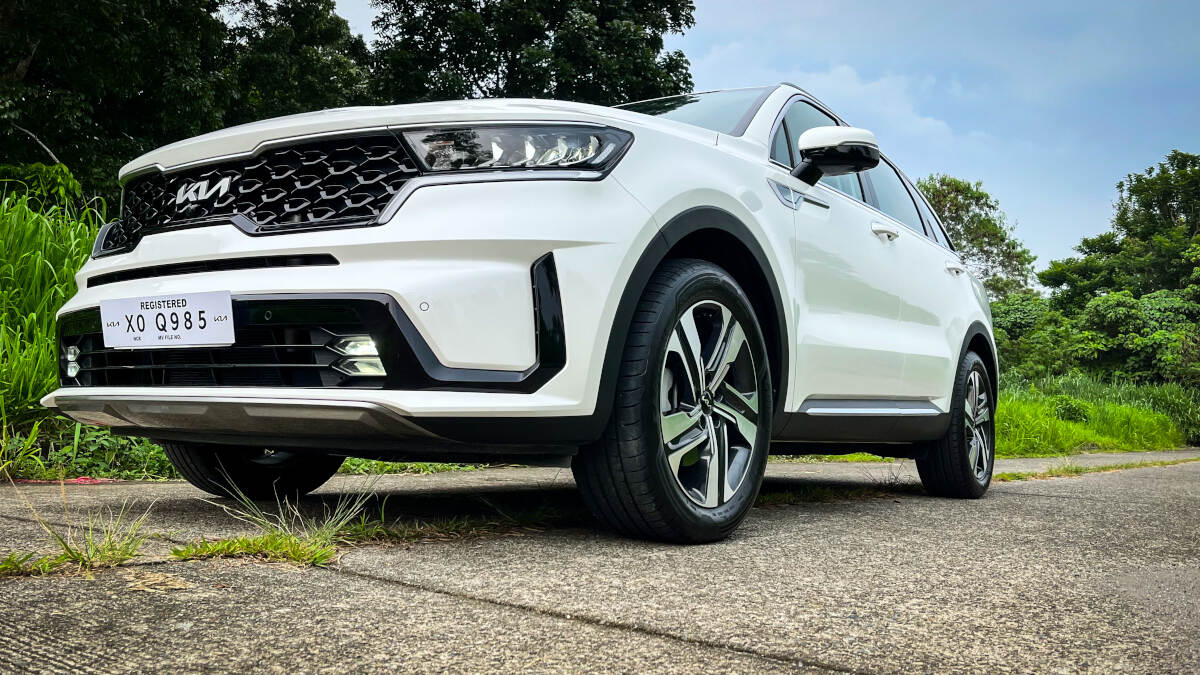 Under the hood of the Sorento is a 2.2-liter Smartstream turbodiesel engine that generates 199hp at 3,800rpm and 441Nm of torque between 1,750-2,750rpm. Power delivery to the front wheels via the eight-speed DCT is smooth and linear, and there's virtually no lag to complain about. There's substantial power even outside the rev range, so overtaking even at speed is a breeze.
The gearbox also feels smooth whether you're in the middle of stop-and-go traffic or you're cruising along the expressway. Based on my experience with some DCTs, traffic jams aren't really fun to deal with, but that's not the case here.
This unit is also surprisingly frugal despite the mass of the vehicle it's carrying. Under mixed driving conditions, the diesel engine yielded 12-13km/L. Frankly, I wish I could've been more precise with testing so I could've gotten accurate figures, but what the instrument cluster gave me felt closer to the actual consumption, as it took more or less 400km just to use up half of the 67-liter fuel tank.
Ride and handling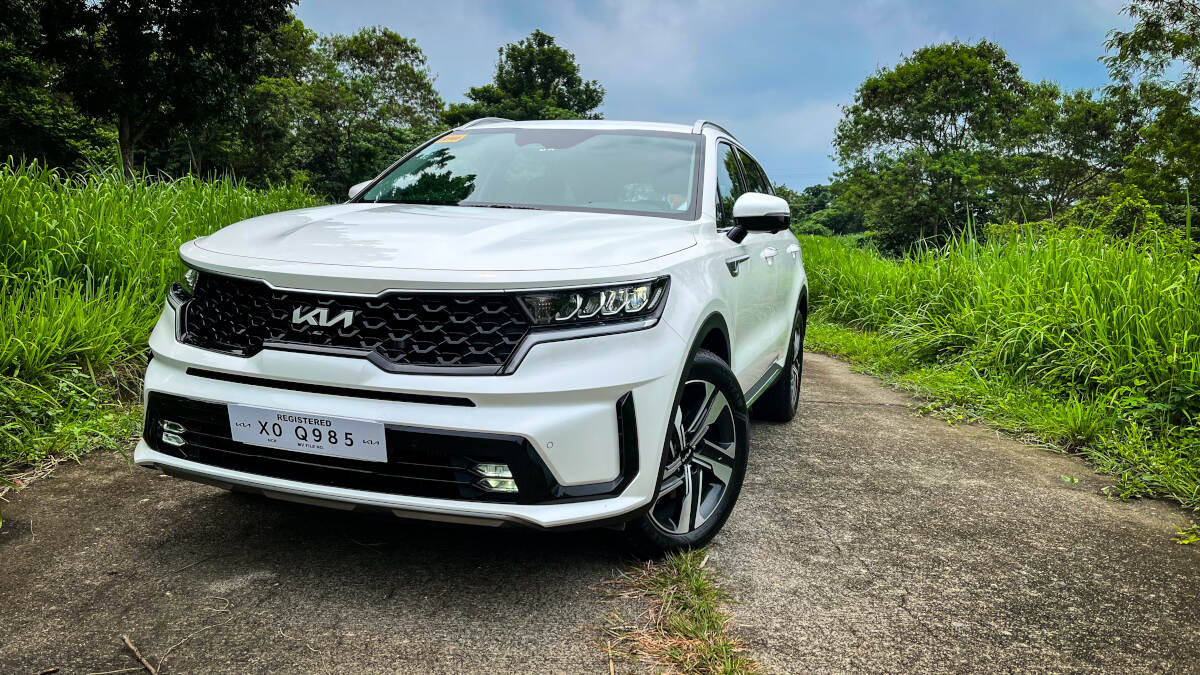 As premium as the Sorento is inside and out, its low ground clearance is really what could be a deal breaker for some car buyers. There are some pros to that, though, as this low-riding SUV handles exceptionally well for its size. The Sorento feels way nimbler than the likes of the Mitsubishi Montero Sport and Nissan Terra. There's still some body roll, but it never felt like the vehicle would topple over when taking corners a bit too quickly.
The ride is excellent as expected. It's plush on the highway and NVH levels are kept to a minimum. In the city, the cabin still manages to suppress outside noise and vibrations to a certain extent, and the suspension is capable of absorbing sizeable road imperfections with ease.
ADVERTISEMENT - CONTINUE READING BELOW ↓
Extra features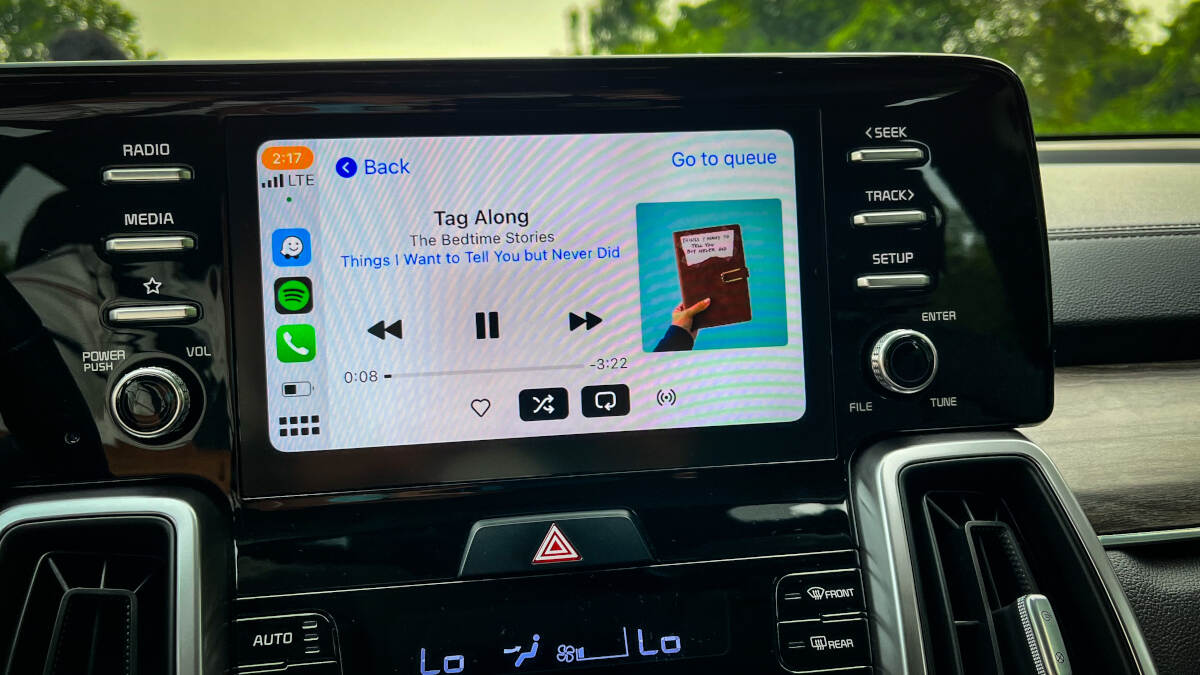 Toys, toys, and more toys. That's the Sorento's cabin in a nutshell. Where do we begin? The power liftgate? The dual-zone automatic climate control?
Let's start with my favorite: the seats. Both front seats are eight-way power-adjustable with cooling and heating, and the driver's seat has an added four-way lumbar support and memory function. You can set two different seat positions—one for when you're actually doing some driving and the other for when you're lounging inside the car.
There's no shortage of USB charging ports here, either. Three up front, two on the side of the front seats, and one behind the center console. For good measure, there are 12V sockets in the second and third rows as well.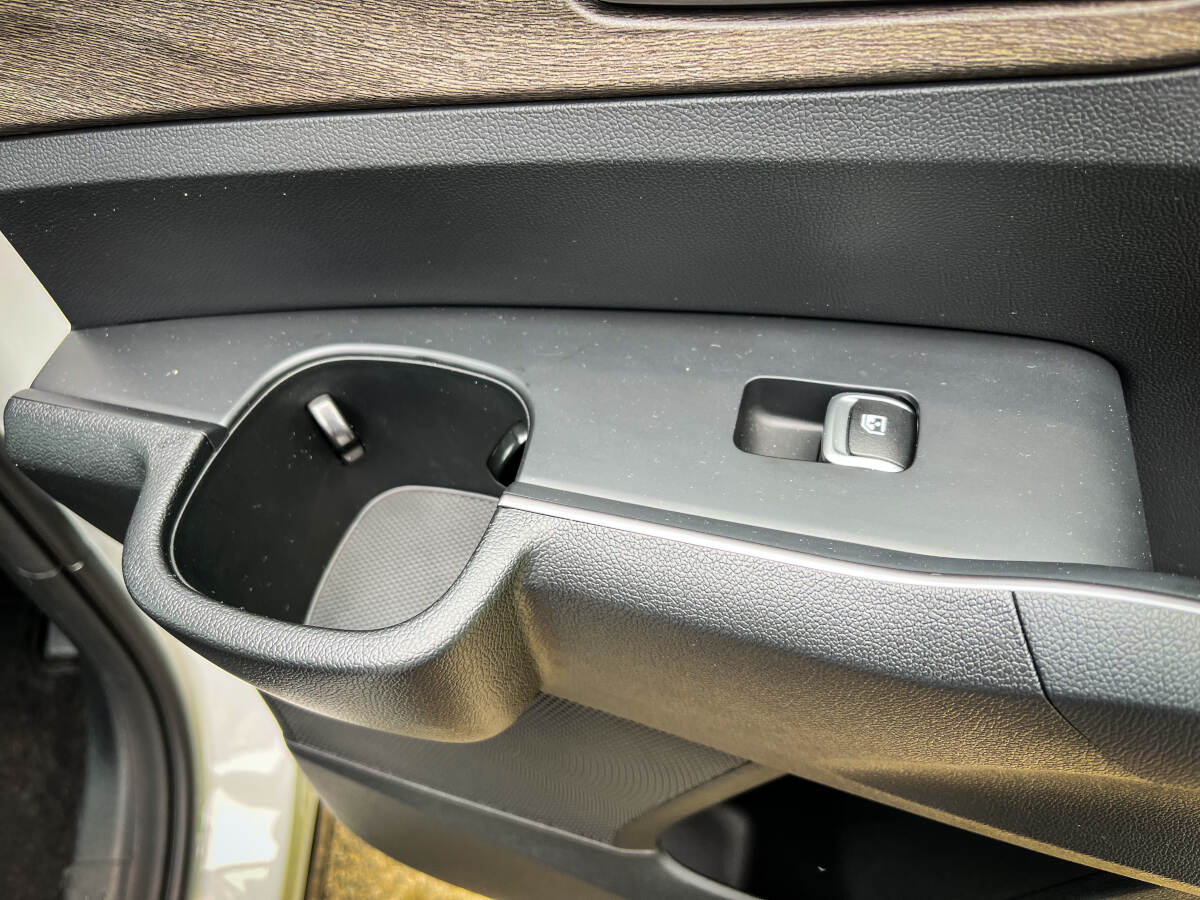 Cup holders are equally as abundant. As mentioned previously, two can be found at the back. There are four more in the middle and two more up front. You can never have too many of these.
Of course, let's not forget about the eight-inch infotainment system. It has an okay four-plus-two speaker setup with it, but what I really like about it is the wireless Apple CarPlay. The system connects seamlessly, and it was only in areas where I know there's some sort of signal disruption that the connection got severed. Other than that, mirroring my smartphone proved to be no hassle at all. Android Auto is also available, too.
As a neat bonus, this higher Sorento trim also has a wireless charging pad, so I had no problems keeping the center console tidy and organized. Yes, because all of the clutter was simply stuffed into the large storage compartment under the center armrest. Sorry not sorry.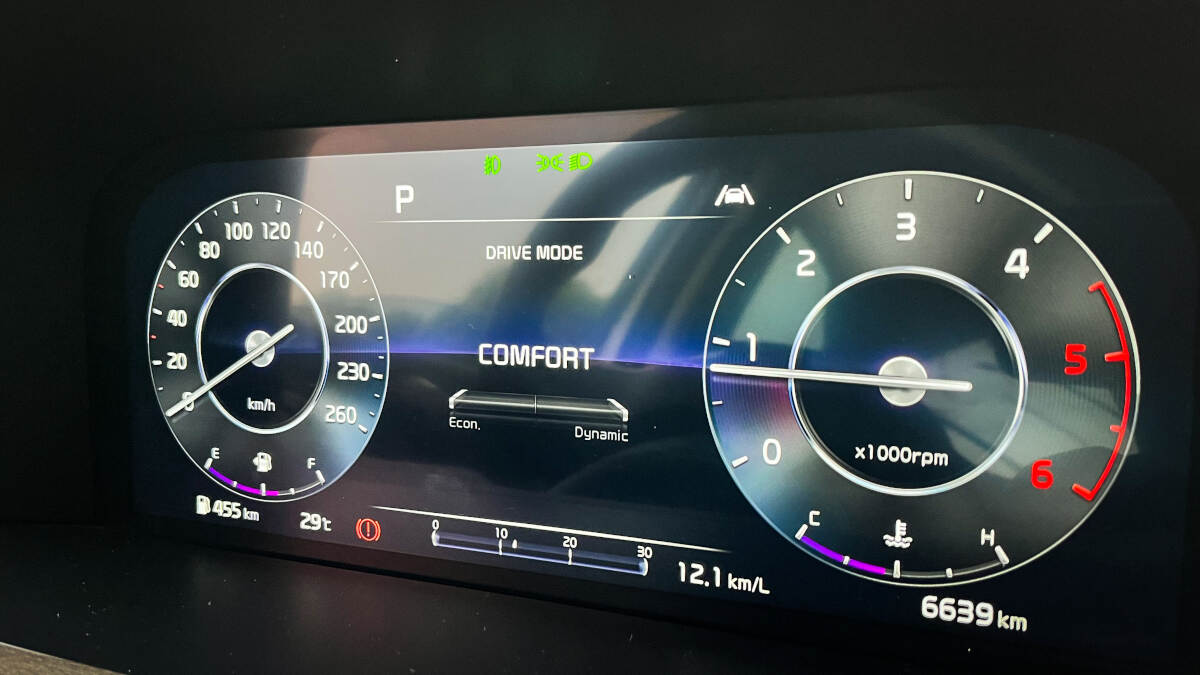 ADVERTISEMENT - CONTINUE READING BELOW ↓
The driver amenities are a mixed bag. It's nice that the Sorento has an electronic parking brake with an auto-hold function that's handy when crawling through heavy traffic, but it doesn't get adaptive cruise control. Instead, the SUV has standard cruise with lane-keep assist, which is a weird combo.
Still, there are still a bunch of safety features at your disposal. There's both hill-start assist and hill-descent control, forward collision avoidance assist, and rear cross-traffic alert. Multiple drive modes are also available, but I mostly stuck to driving in Comfort during my stint with this SUV. Parking will also be cinch, as there's a 360-degree-view monitor with front and rear parking sensors in this top-of-the-line variant.
What's interesting about the Sorento is its blind-spot monitor. When you flick a turn signal, the view of the camera on that side appears on the instrument cluster. The display does take some time to get used to, but it's not at all distracting and can actually be quite helpful. It'll help you avoid overtaking vehicles you might have missed or even bulky curbs on city streets.
Verdict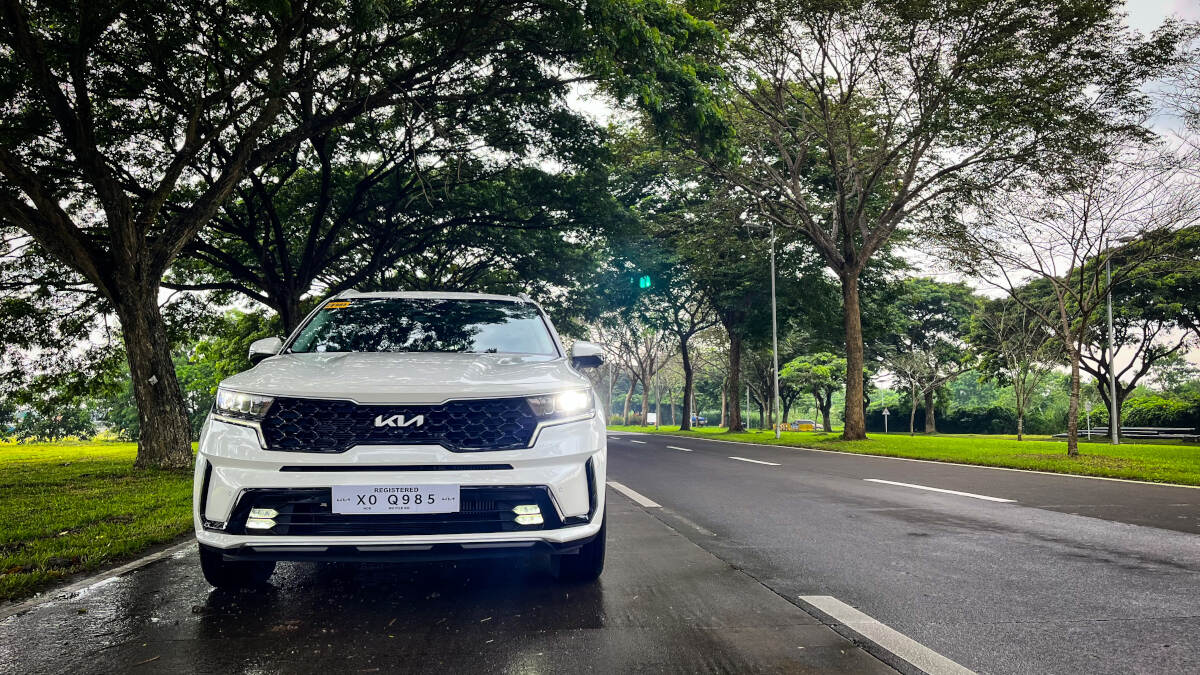 Is this the best seven-seater SUV your P2.648 million can buy? It sure is one of them. The Ford Explorer costs a few hundred thousand pesos more, while the Toyota RAV4 Hybrid costs way less but has two fewer seats. The Sorento's cousin, the Hyundai Santa Fe, would perhaps be the closest competitor, but I'm sure a lot of people like me will prefer the Kia's looks over that.
If I could give an award to the most-improved SUV (sports fans would probably understand) in our market this year, it would have to be the Sorento. It's sheer proof that Kia has significantly upped its game. It may be a bit more upmarket than other midsize SUVs, but you'll be getting a different level of premium by shelling out a few hundred thousand more.
SPECS: Kia Sorento SX 4x2 AT 2023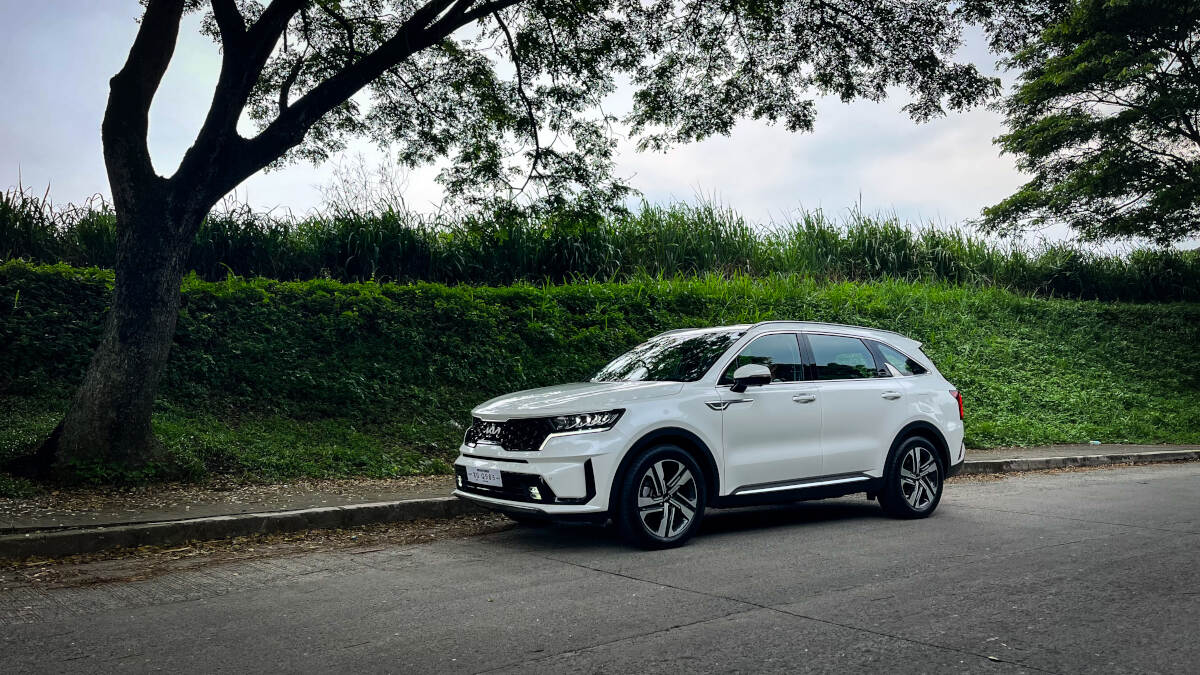 ADVERTISEMENT - CONTINUE READING BELOW ↓
Price: P2,648,000
Engine: 2.2-liter turbodiesel I4
Power: 199hp @3,800rpm
Torque: 440Nm @ 1,750-2,750rpm
Transmission: 8-speed dual-clutch
Layout: FWD
Seating: 7
Score: 19/20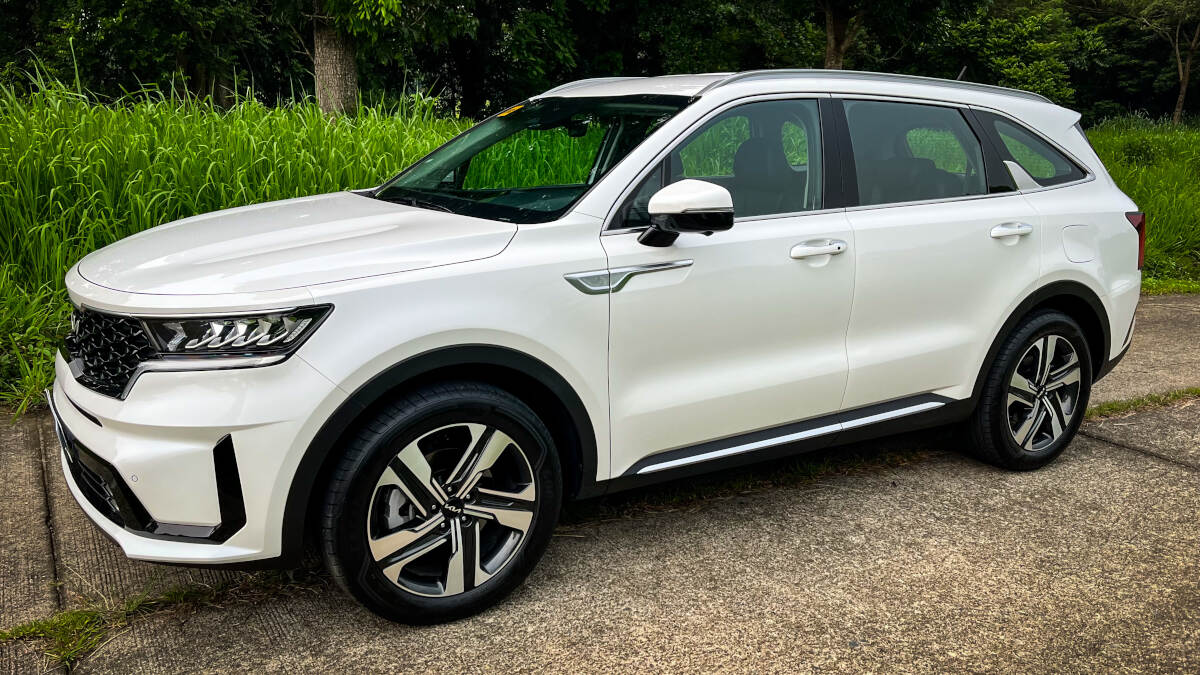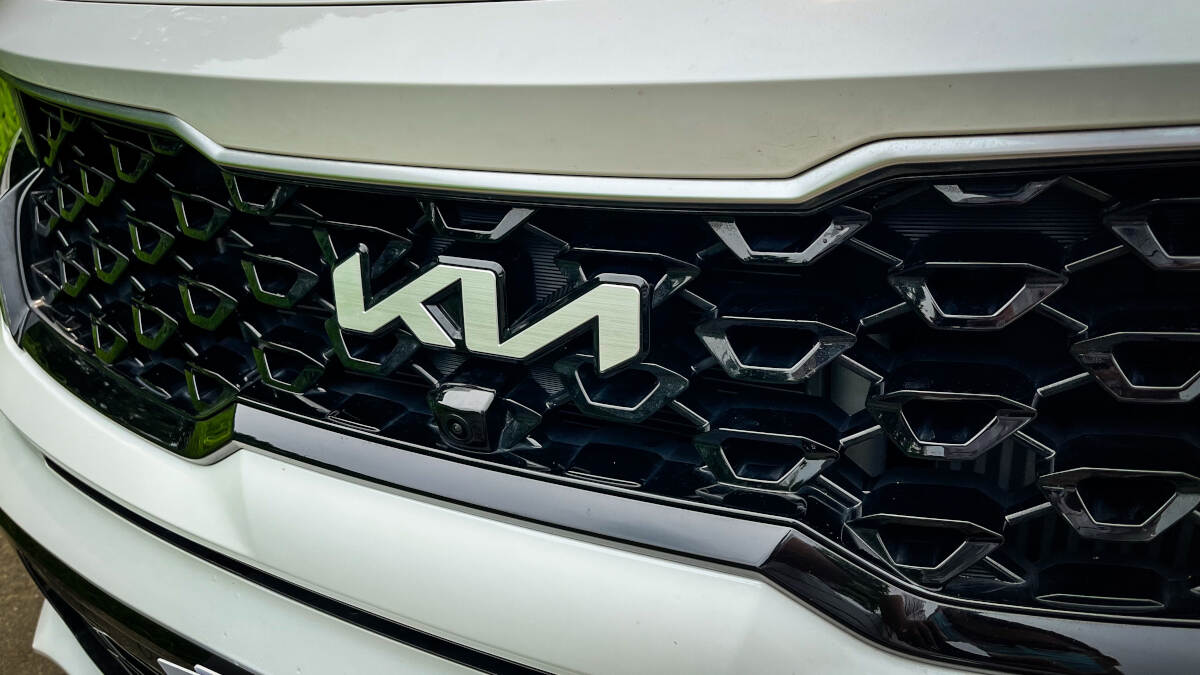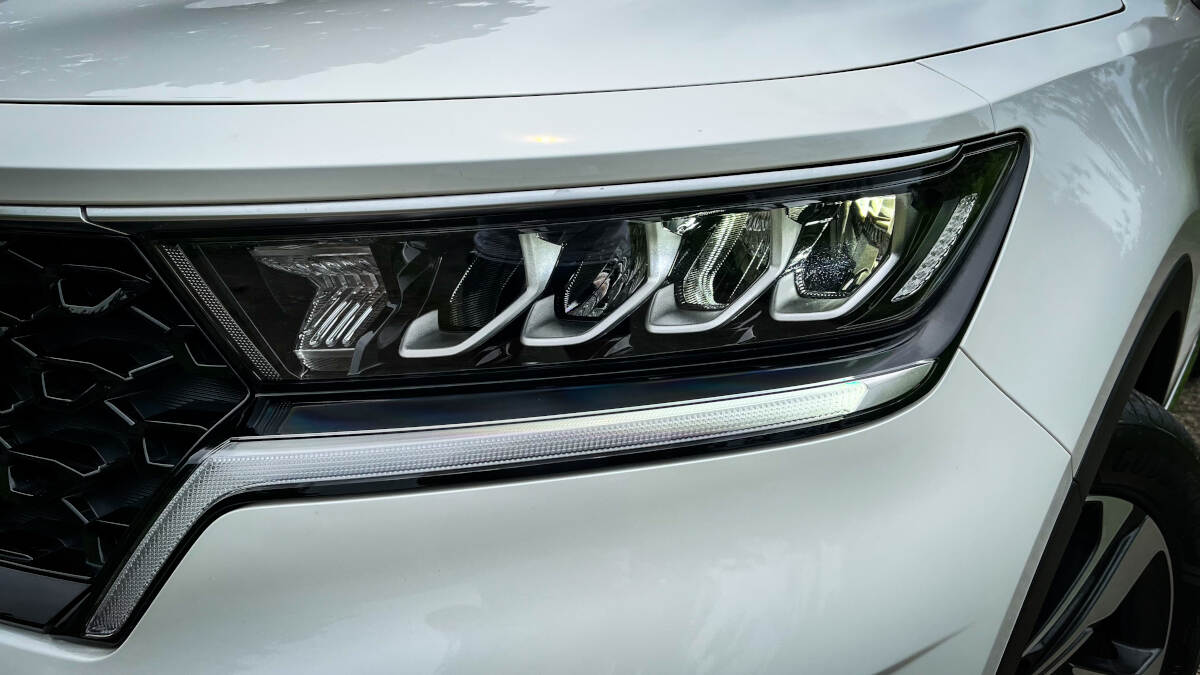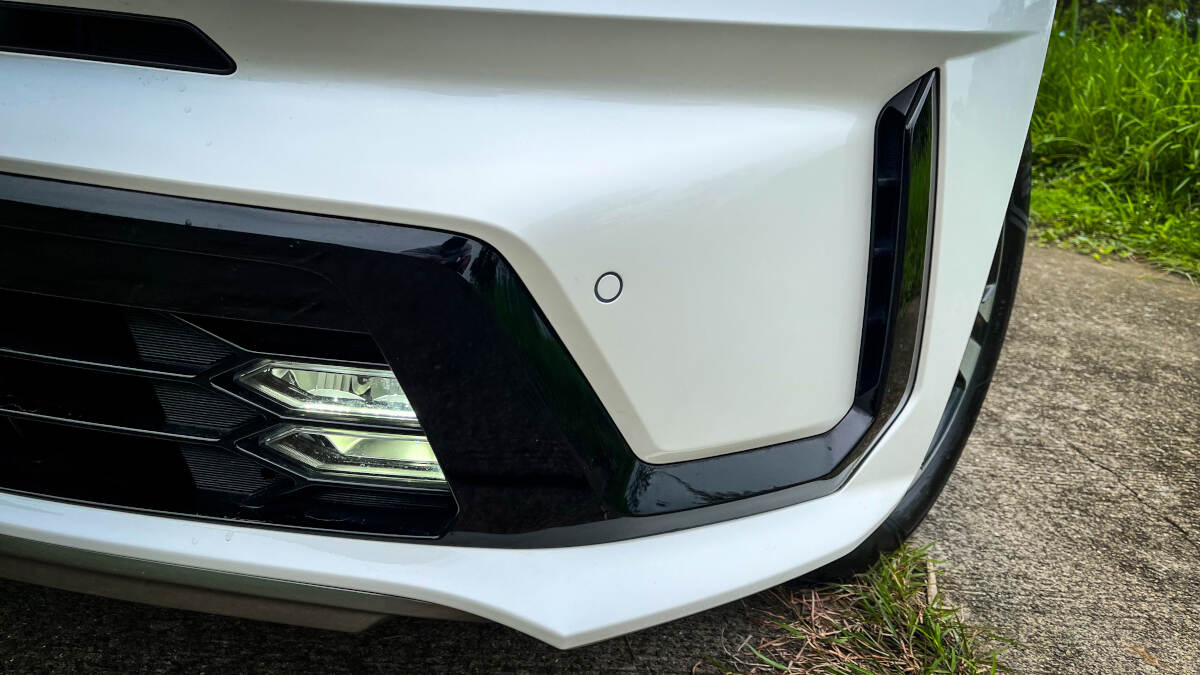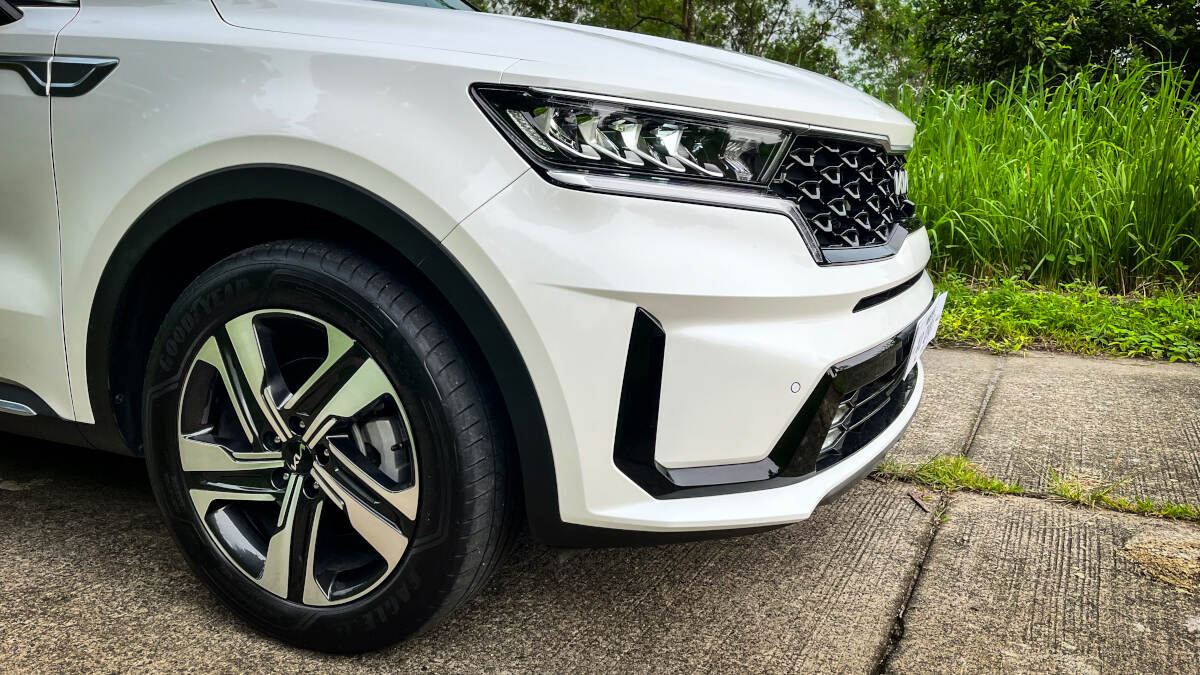 ADVERTISEMENT - CONTINUE READING BELOW ↓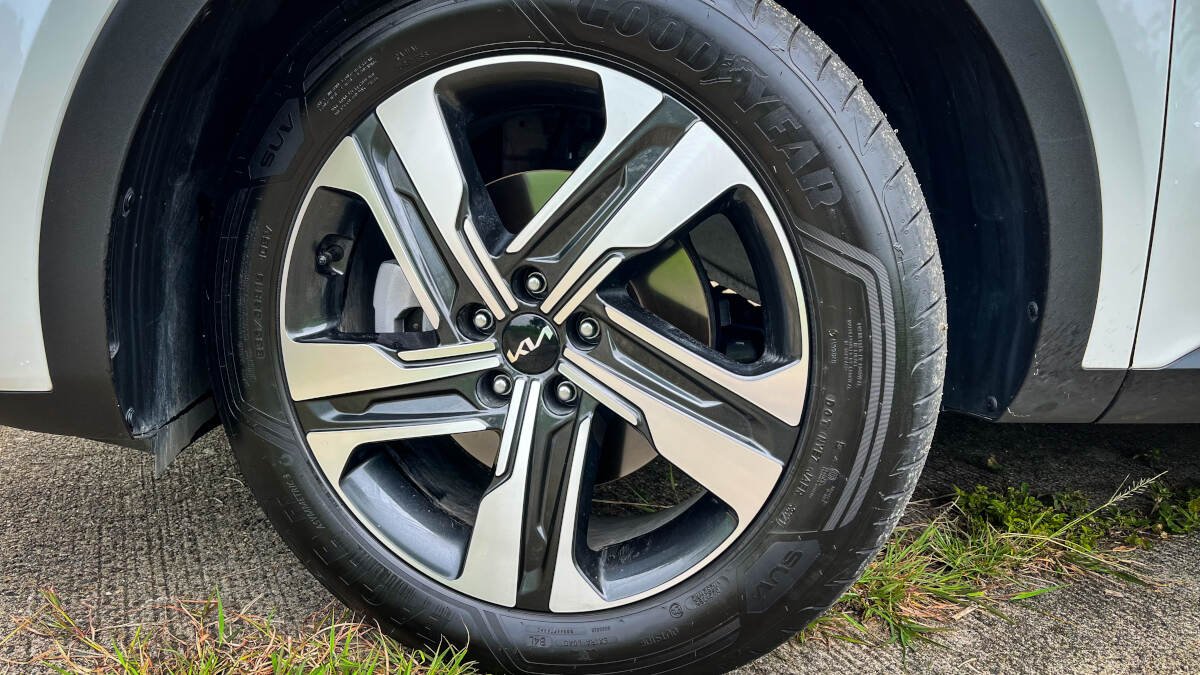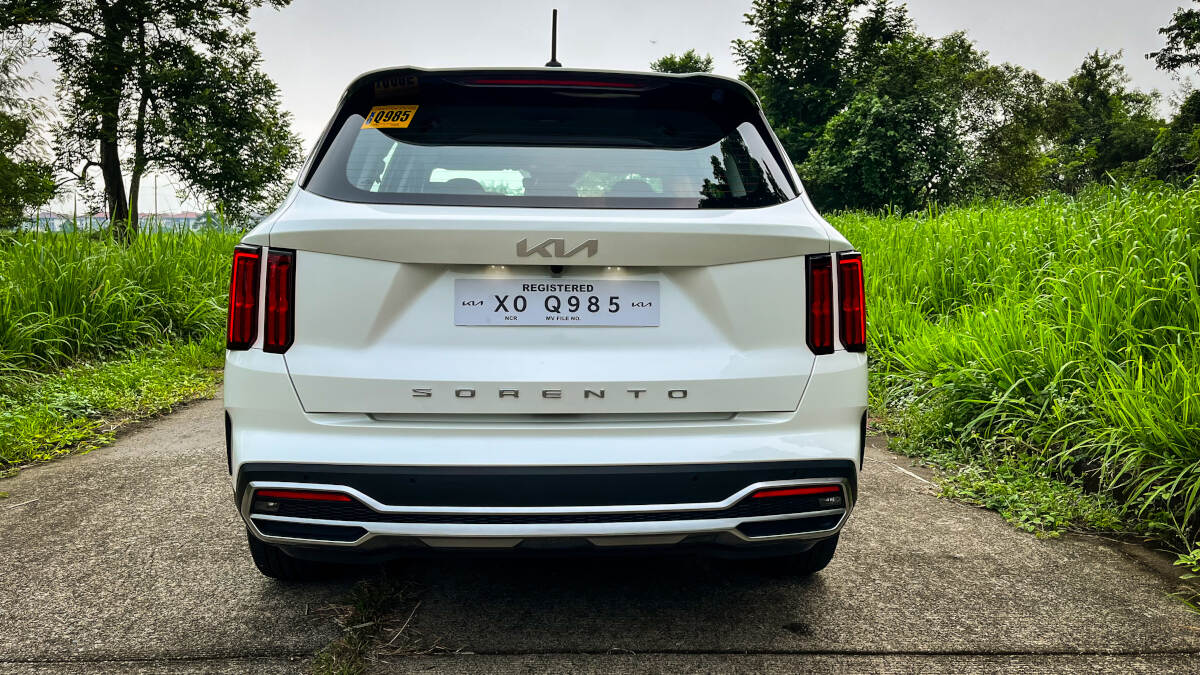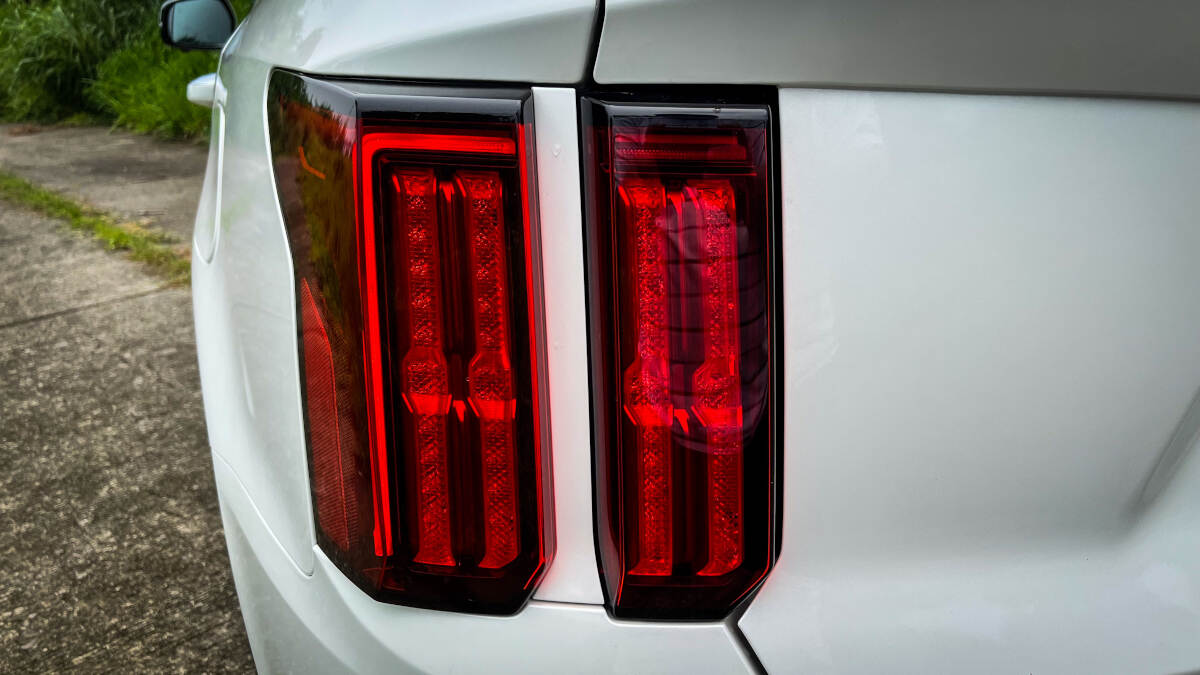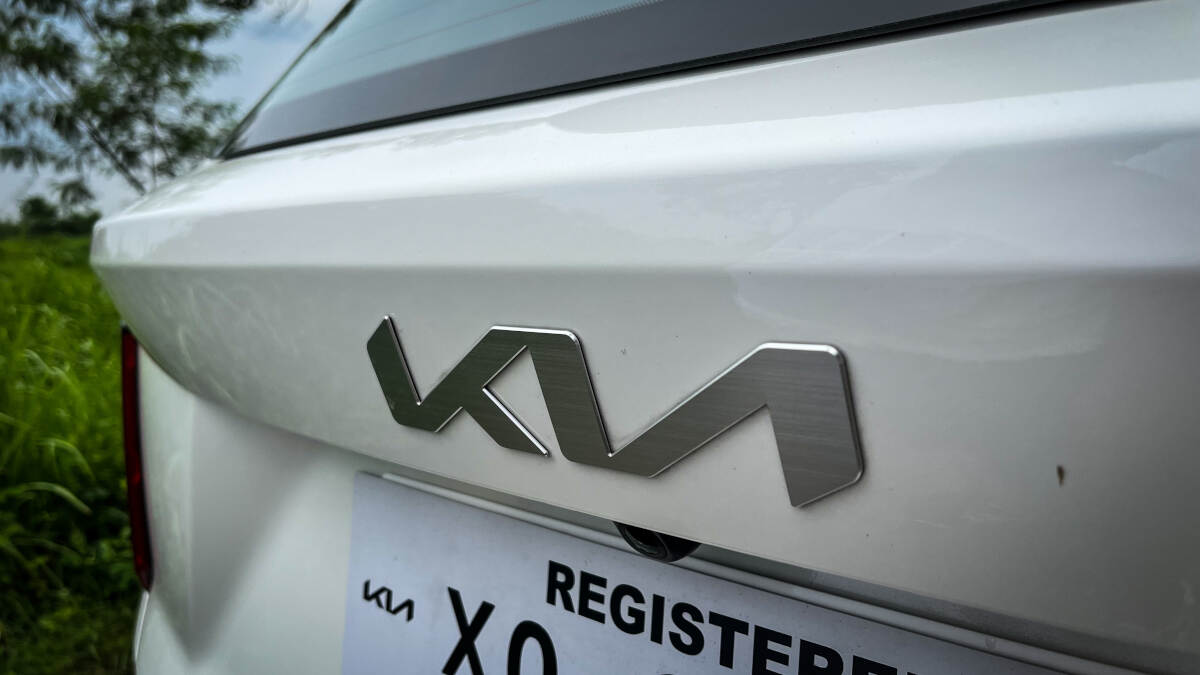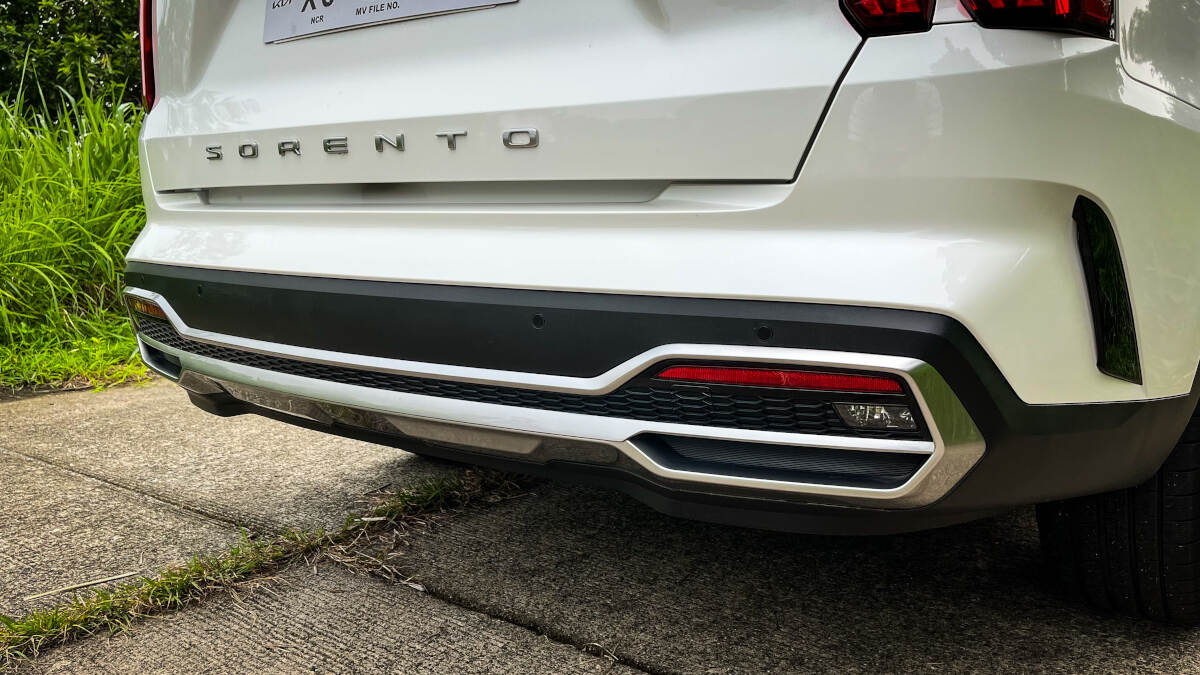 ADVERTISEMENT - CONTINUE READING BELOW ↓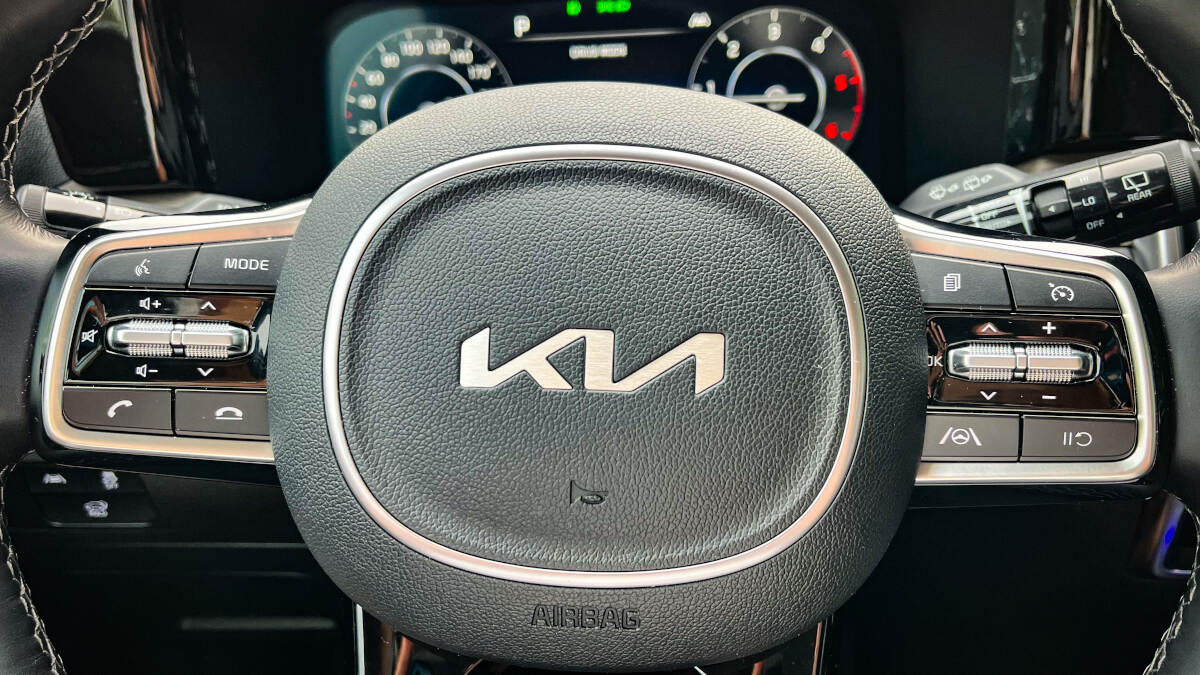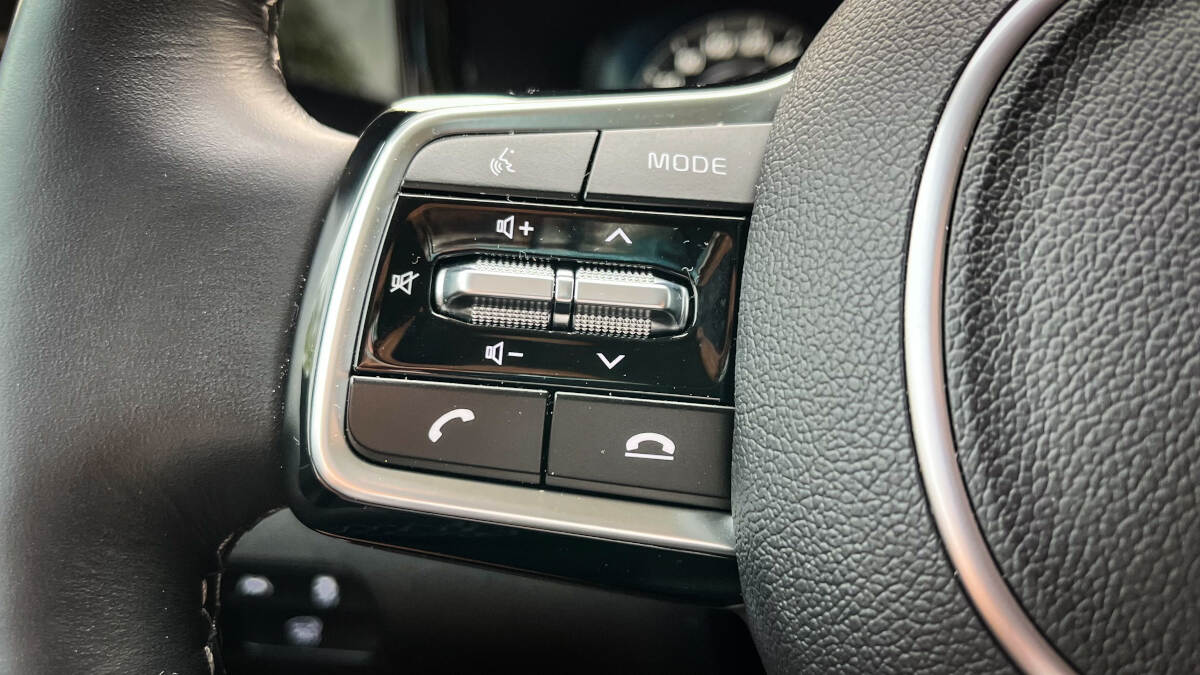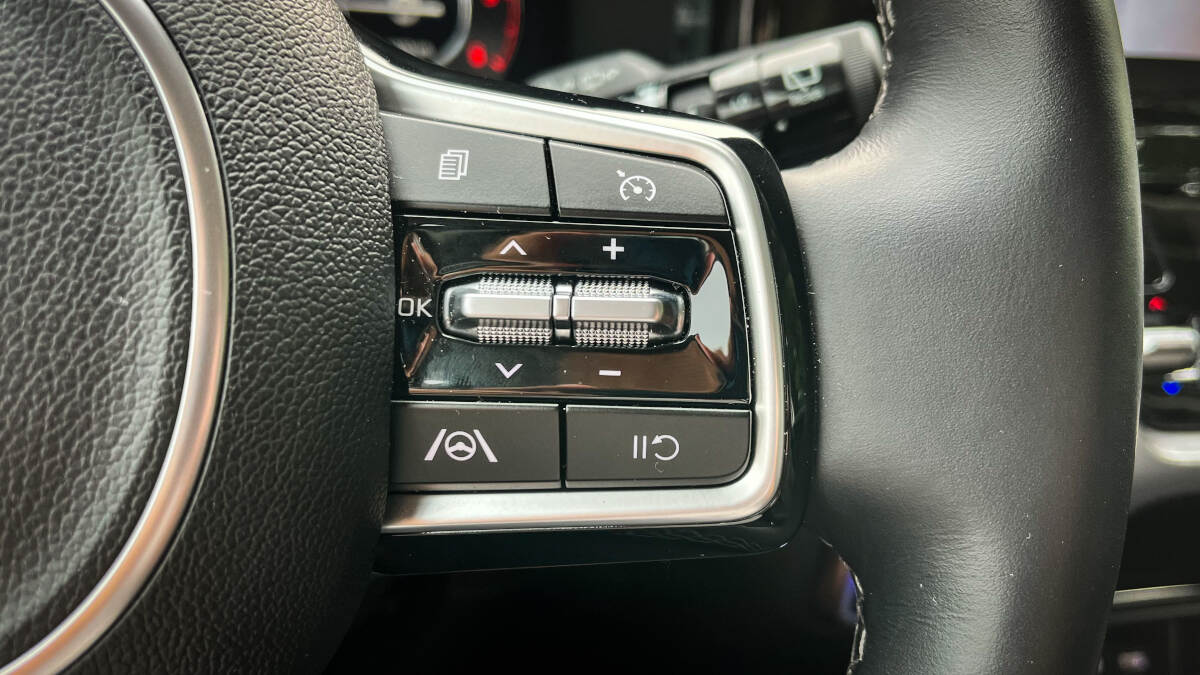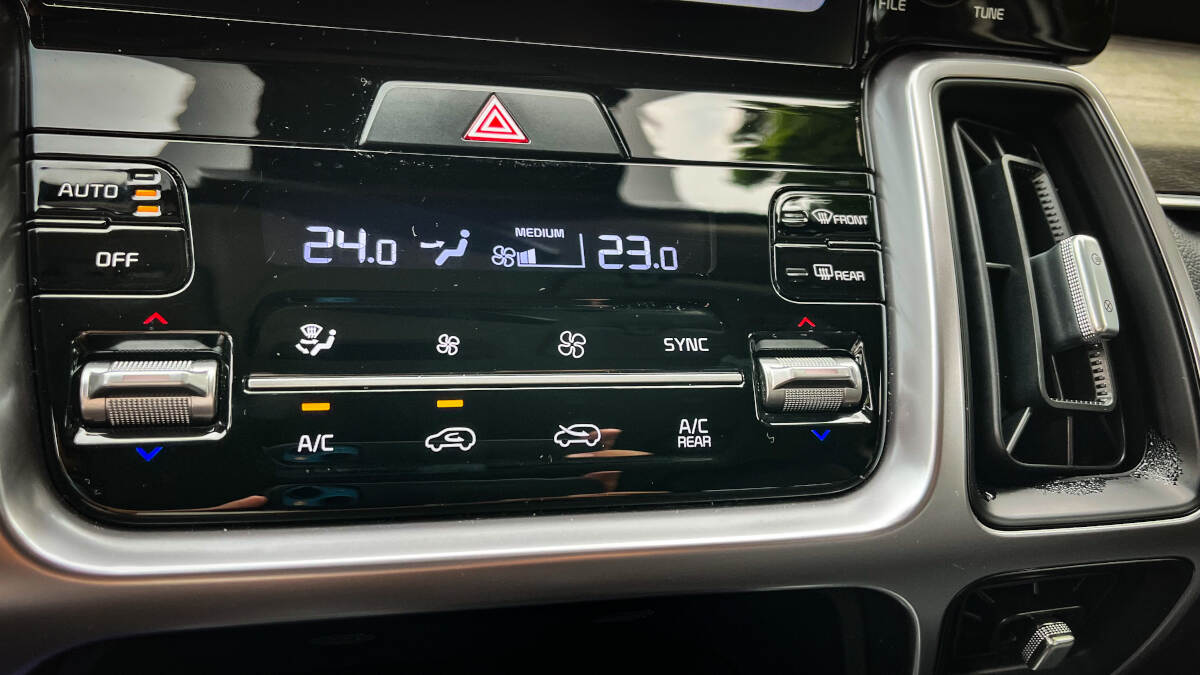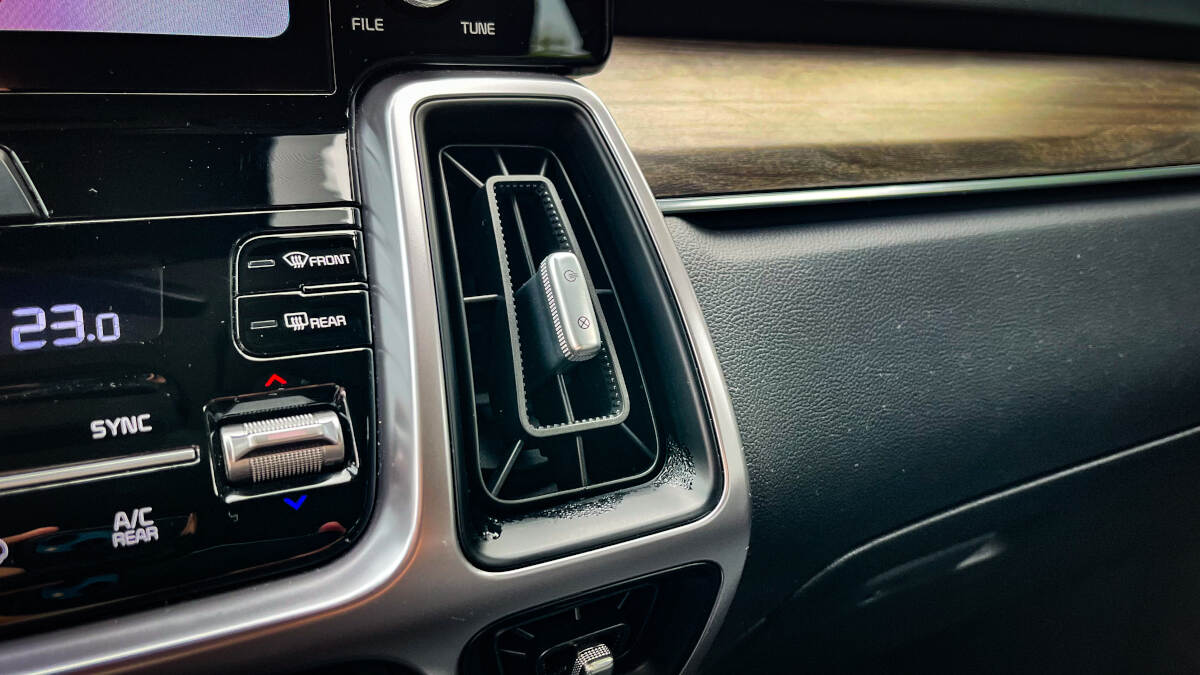 ADVERTISEMENT - CONTINUE READING BELOW ↓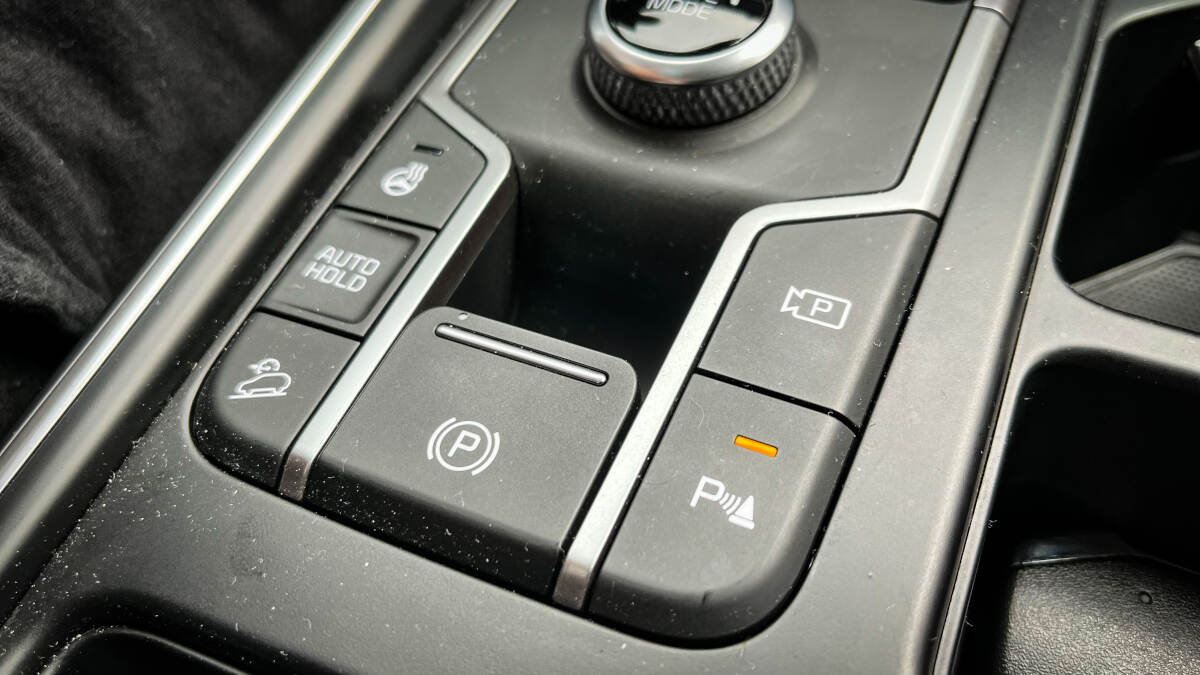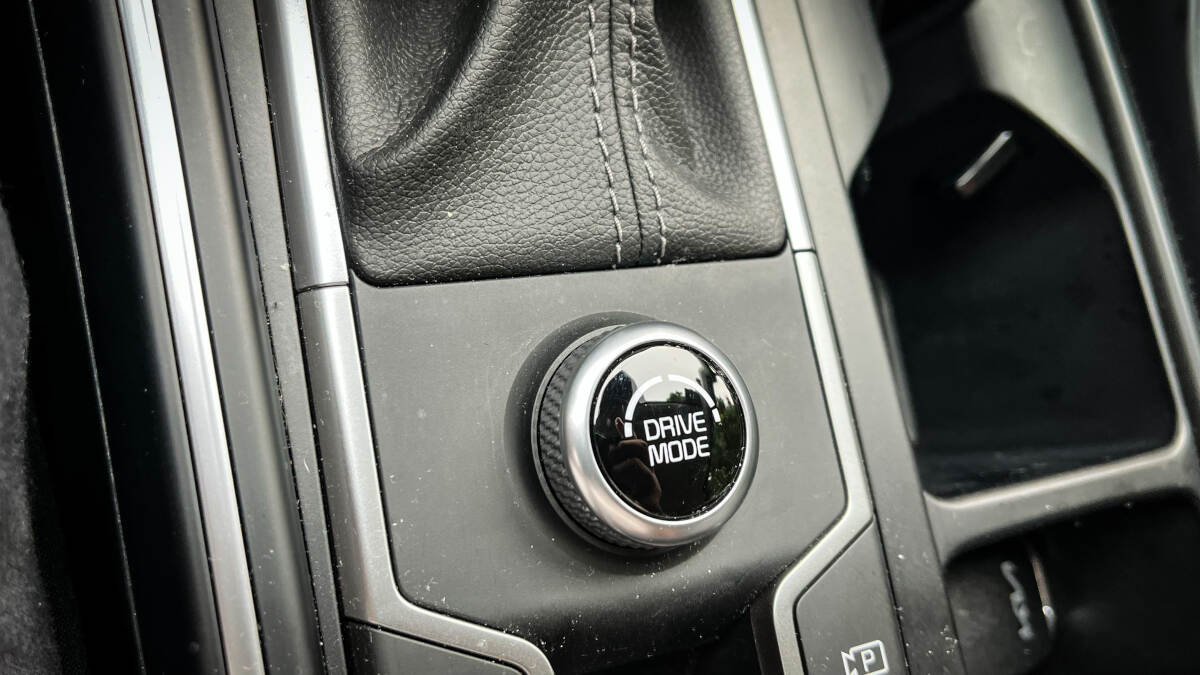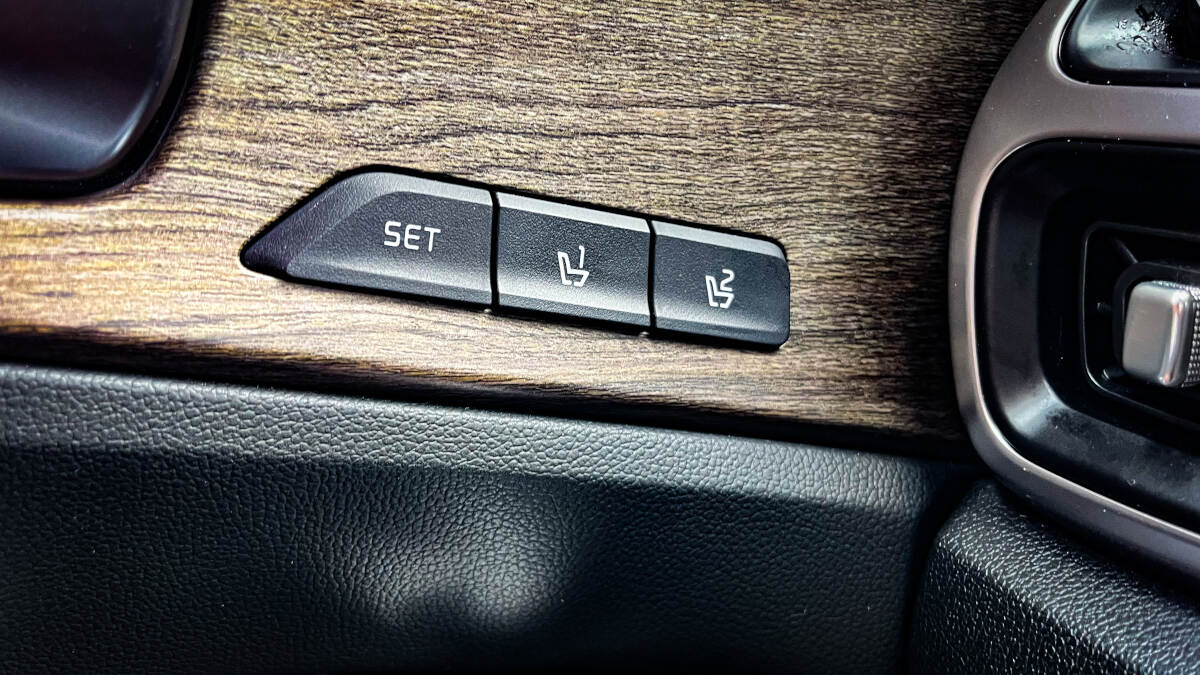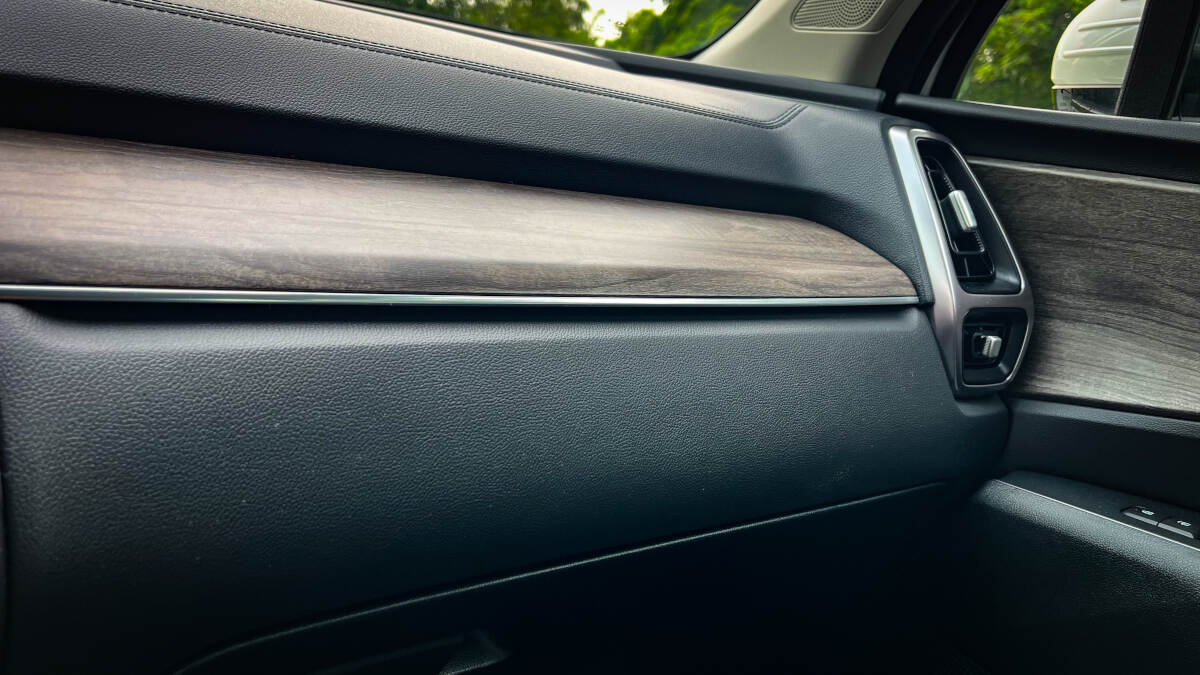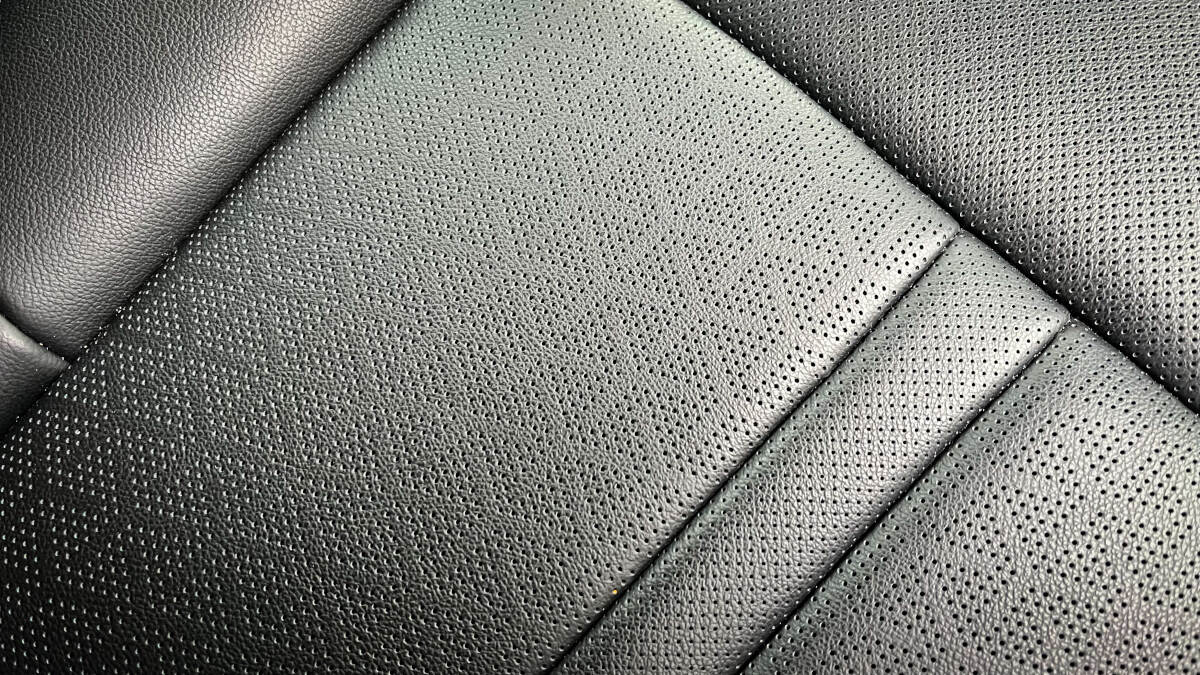 ADVERTISEMENT - CONTINUE READING BELOW ↓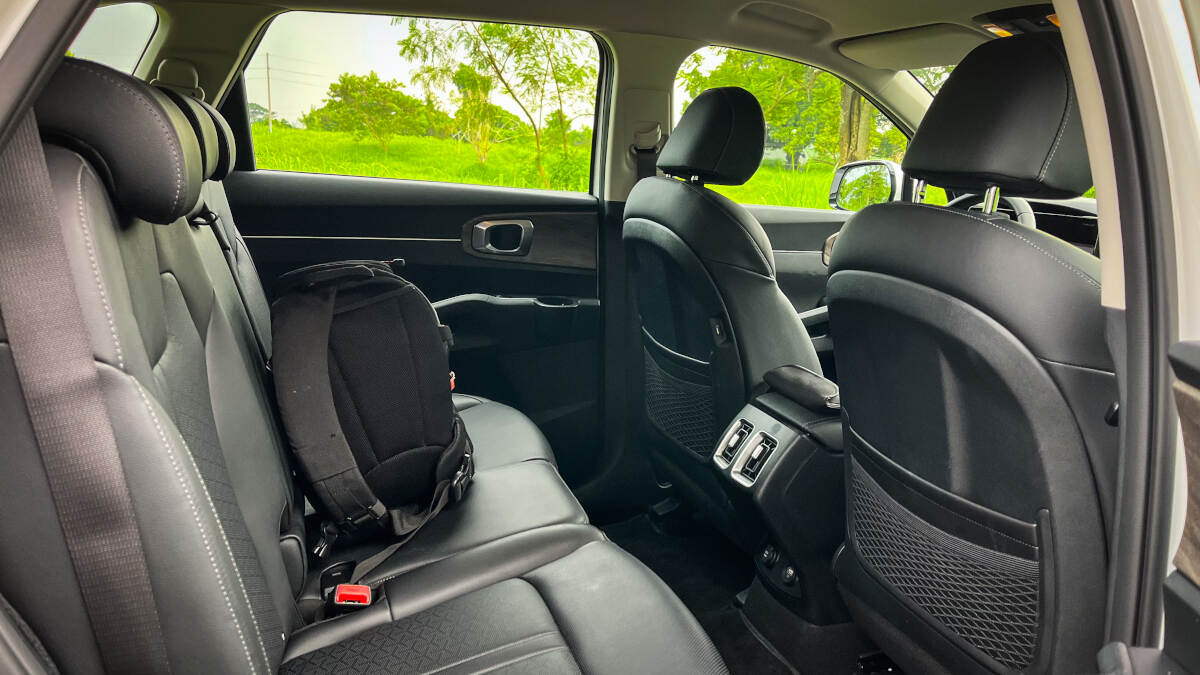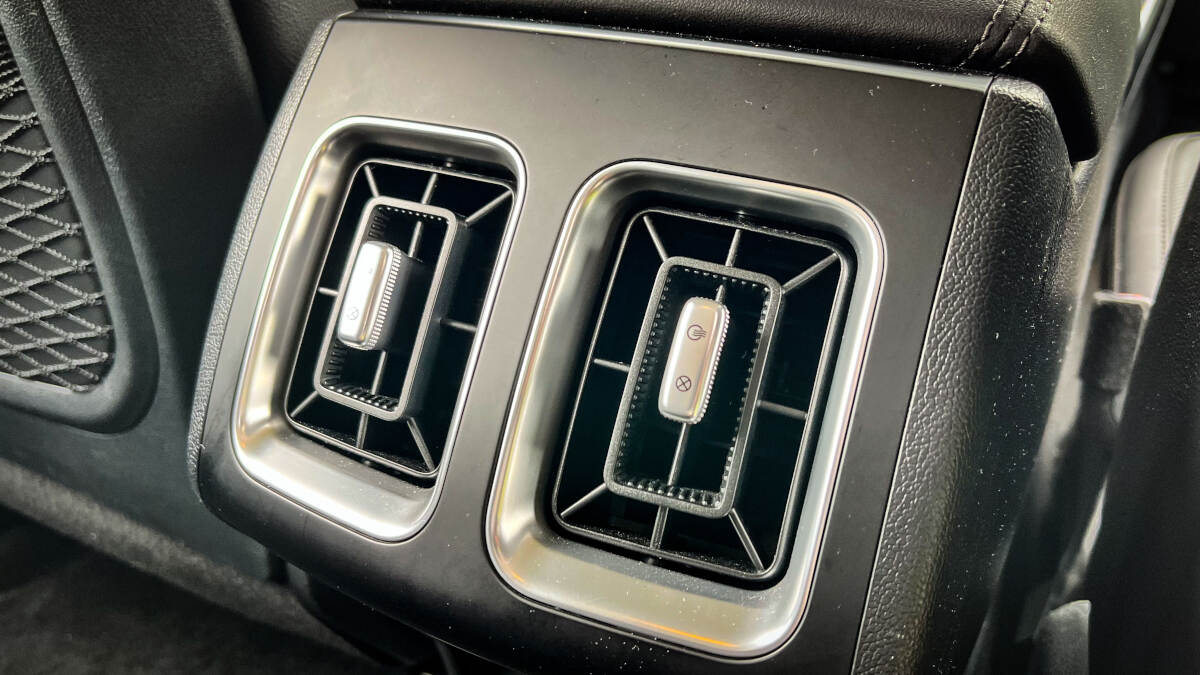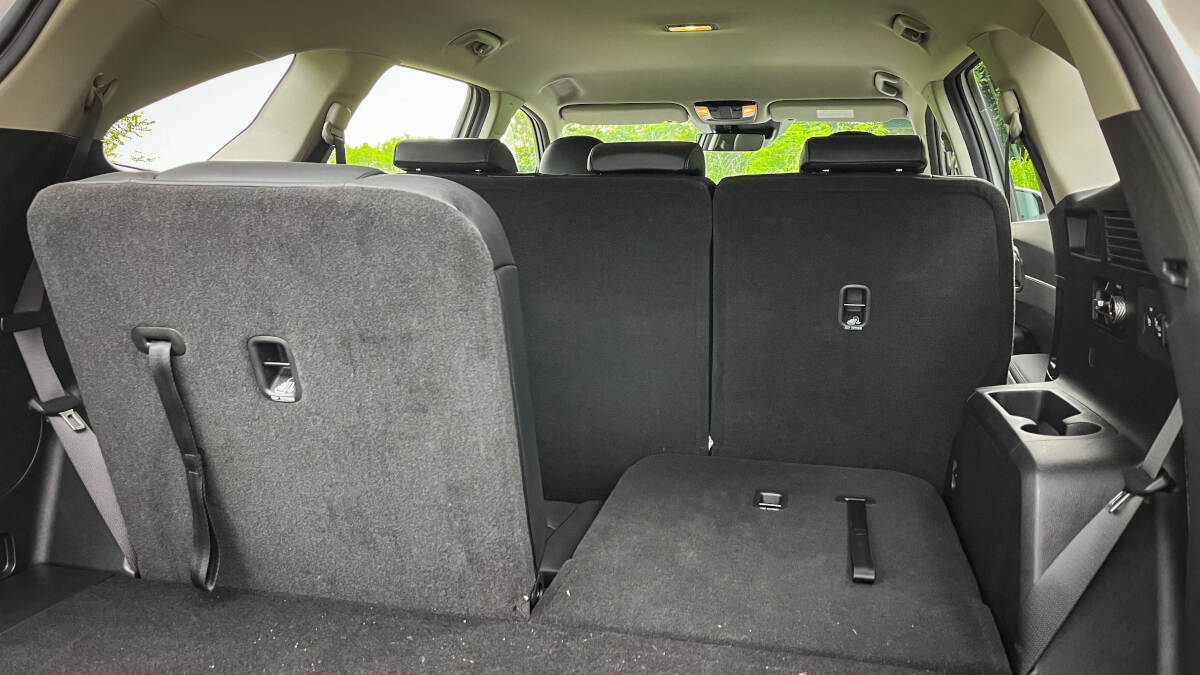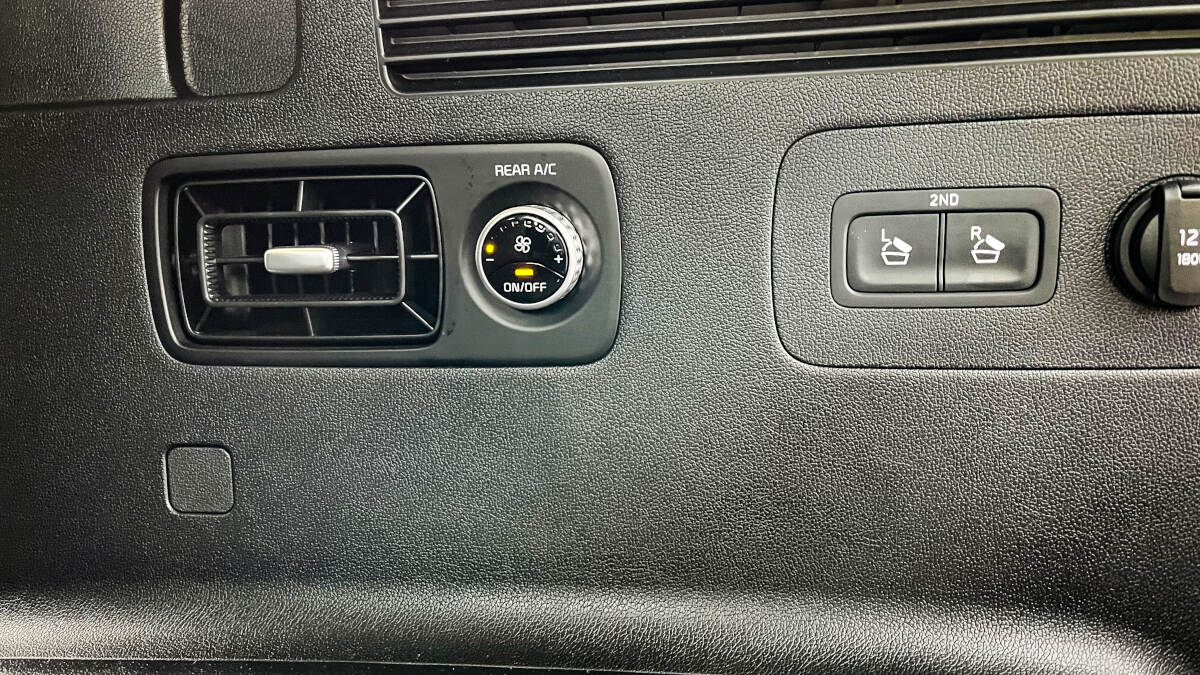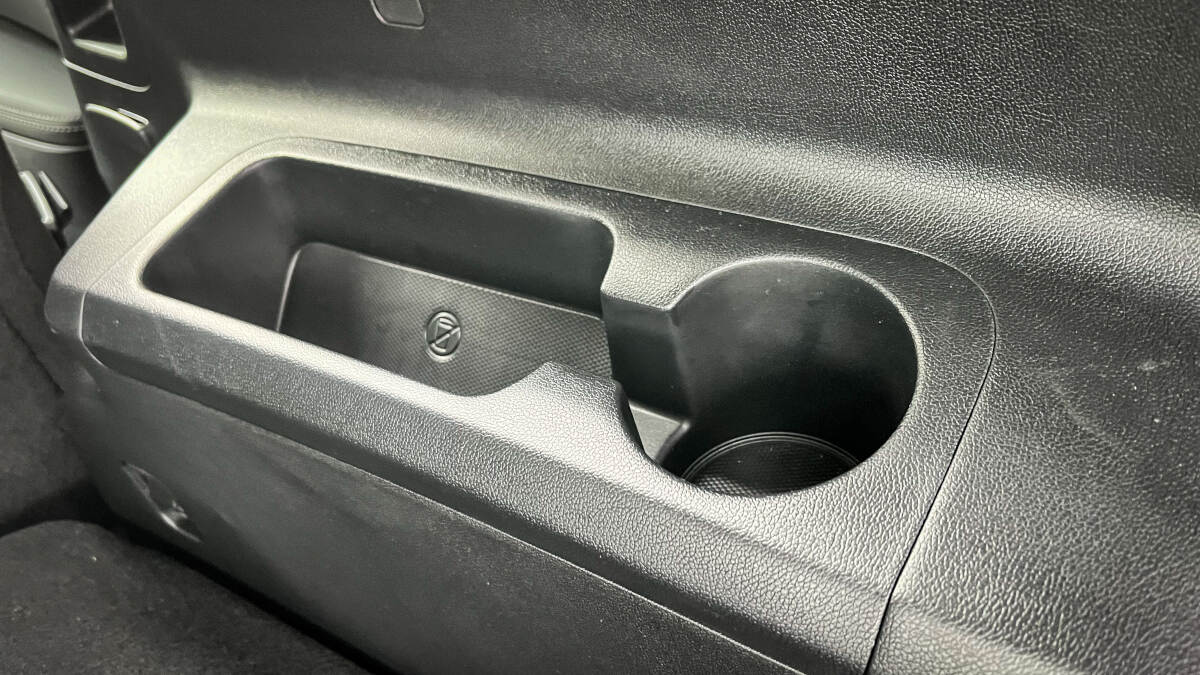 ADVERTISEMENT - CONTINUE READING BELOW ↓