Whoa!
Yeah, that was roughly my reaction to the Armada Mountain Patrol, too. Revealed last May at the Overland Expo in Flagstaff, Arizona, it's a one-off based on Nissan's US-market Armada, and kitted out for something called 'overlanding.'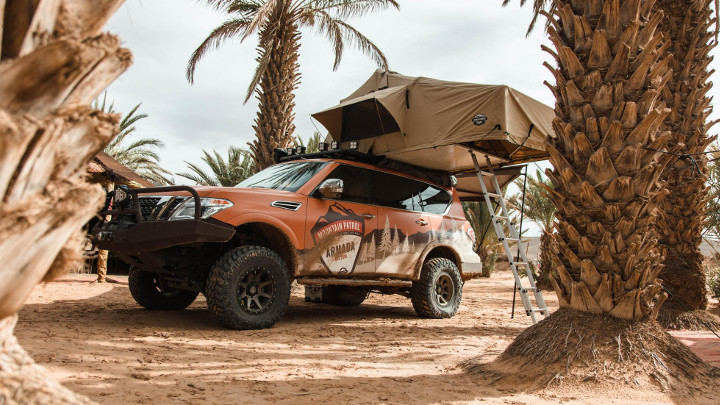 What's that?
Overlanding is like extreme camping. Road-tripping (or off-road-tripping, we should say) through the world's most remote and inaccessible environments with a rugged, adventure-ready off-roader as your only means of support. Where the fun is in the getting there, as much as it is the being there.
The Armada, meanwhile, is a gigantic eight-seater, body-on-frame SUV that Nissan sells only in North America. Well, kinda. In 54 other markets, you can buy basically the same truck, but with a slightly different front end, a bit more off-road tech, and a different name—Patrol. Yep, as in Nissan's riposte to the equally tough Toyota Land Cruiser, and possibly its most well-known nameplate besides GT-R.
Continue reading below ↓
Recommended Videos
Either way, the Armada is by far the biggest SUV the brand sells anywhere in the world, not least the land of super-sizing, 12-lane highways, and double-stuffed Oreos. And as you might have guessed, it's a pretty serious thing even without overlanding mods.
...which are?
Many and varied. But the first thing you have to talk about with any off-road build is the suspension, so that's where we're starting. David Page, whose company Fluid Peak Collective built the Armada at Nissan's behest, said he had initially experimented with simply lifting the stock suspension with a Calmini drop bracket. When that didn't produce the desired results, a set of Icon coilovers originally developed for the diesel-engined Titan XD pickup were obtained and fitted to the Armada's front-end.
Meanwhile at the rear, the decision was made to keep the stock air-ride suspension, albeit with a few inches of lift. The idea was the self-leveling system would stop the rear-end from sagging when it was full of kit or hitched up to a trailer. But a few days spent trailing a Nissan event on Morocco's washboard-y tracks (where we're driving the Armada) has convinced him to swap the rear end out for another set of coilovers, with a triple-bypass. Or something.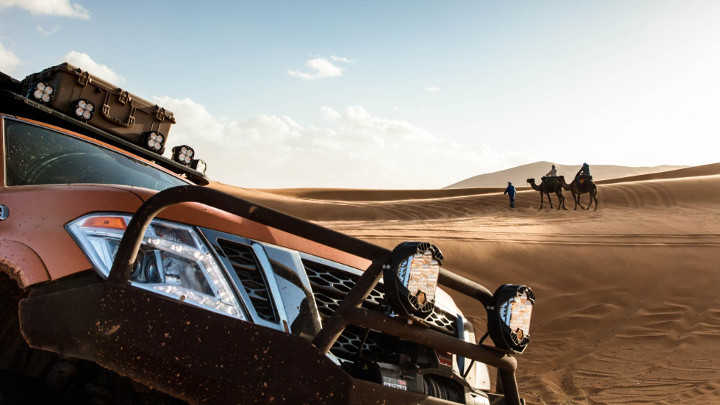 How about the engine?
A Magnaflow cat-back exhaust liberates a bit more noise and probably tiny bit more power from the V8, but other than that it's 'bone stock' under that hood, as my American friends might say. The 5.6-liter naturally aspirated motor is shared with the Patrol, the Titan pickup, and some of Nissan's larger commercial vehicles. It makes 390hp and 534Nm, running through a seven-speed automatic gearbox that's had to be fettled a bit to cope with the huge 35-inch Nitto off-road tires.
What's it like to drive?
Let's just say the Armada name is quite fitting, because the way the Mountain Patrol gets down a road is not dissimilar to the way a pleasure cruiser might get down a river. Corners require planning and tiny steering inputs so you don't upset the equilibrium of the suspension, which David has set up to be really soft in anticipation of Morocco's very particular terrain. Get it wrong and the whole thing rolls—no, lists—and everything not fastened down ends up on the opposite side of the car to where you left it.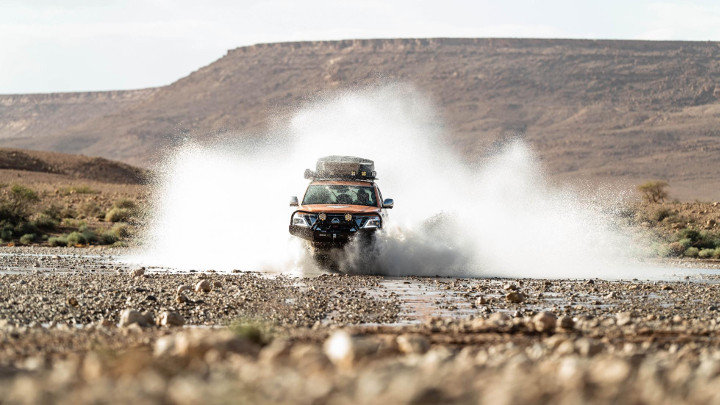 Not bad in a straight line, though, where it floats along quite happily once you get it on the plane. The V8 still gives enough push (David says he's had it up to 180kph, off-road) and sounds sweet, and the gearbox shifts as smoothly as you'd hope. Driven on tarmac, the overriding impression you get is one of bigness. This is especially obvious in remote yet somehow massively crowded Moroccan villages, where cyclists, pedestrians, and donkeys have seemingly nothing to do except cause you massive inconvenience. And make you swear loudly every 15 seconds at their disregard for their own safety.
You can flash them out of the way with all the super-bright LED lights if you get really pissed. Operated by unmarked switches beside your left knee, just one of these things is enough to illuminate a medium-sized football match.
We didn't get much of a chance to drive it off-road, but just look at the thing. There's no way you're getting stuck anytime soon. It handles the washboards exceptionally well, save for the rattling of all the equipment inside. Better the faster you go, too, which is as good an excuse as I've ever heard.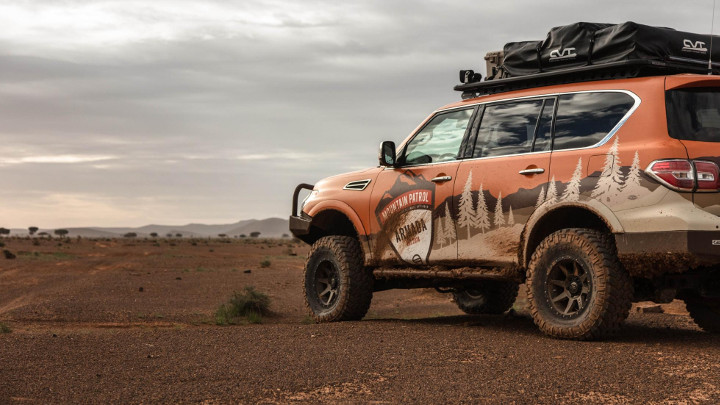 Equipment?
Ah, yes. Overlanding requires a hell of a lot, because when you're out in the sticks, all you've got to get yourself out of trouble is what you can fit in your car. So, the Armada Mountain Patrol has a roof tent, an air compressor, a winch, shovels and a load of other tools, an awning, League off-road navigation, a fridge, and a load of peli-cases and draws for smalls. This all means it rattles and shakes a bit on the move, but wouldn't you rather endure that than get caught up a creek without a paddle? Possibly literally.
Of course.
Thank you. When it comes down to it, this vehicle is just a bit of fun. Not something that will ever make production, but an interesting illustration of what a committed overlander might do to a new family SUV, given the opportunity and a blank checkbook. Though it's basically a Patrol and is thus more capable than most, the Armada isn't known in the States for being great off-road. The idea of the Armada Mountain Patrol is to make people question that impression. Whether it's been successful at that, we don't know, and nor I suspect will we ever.
So often with this type of project, once show cars have been, um, shown, they're left to rot in warehouses. Not so with the Armada—to see it being used in the way its builder intended it to be is very cool, without any attention drawn to the fact it was even there. We were in Morocco to drive the Titan, the Patrol, and the Terra—our little go in the Armada was merely a bonus. And a fun one at that. We might have to look into this whole overlanding thing.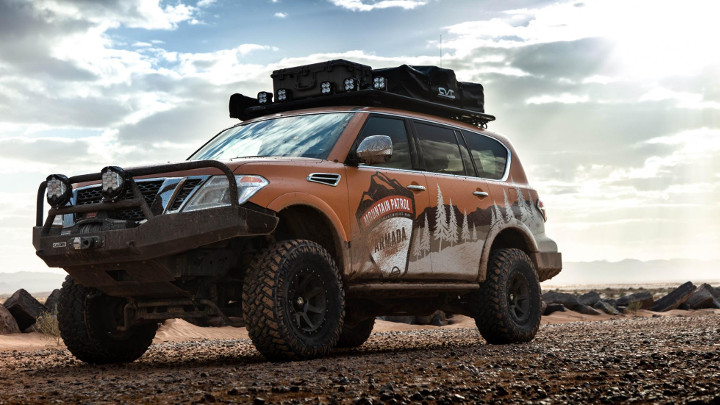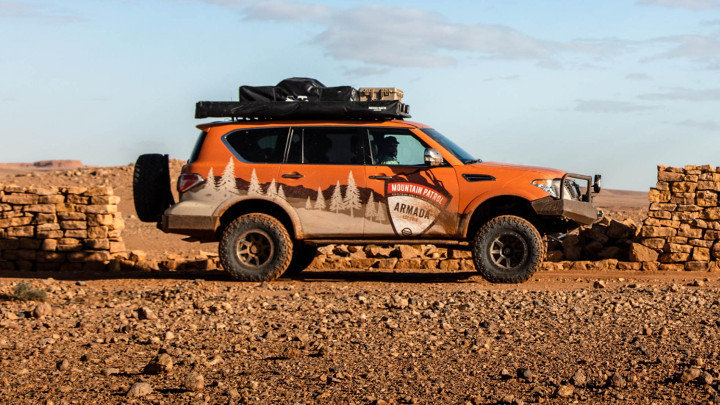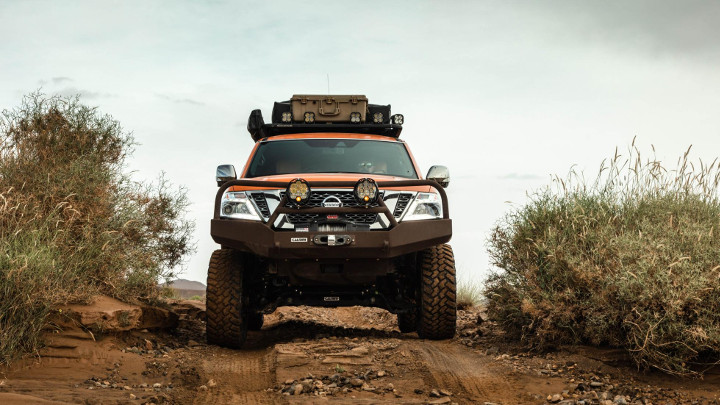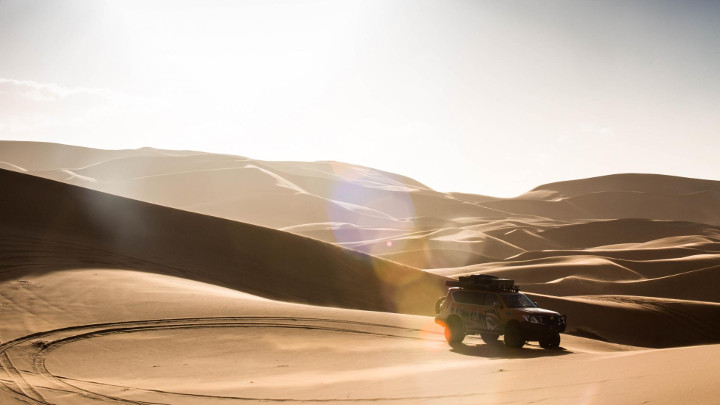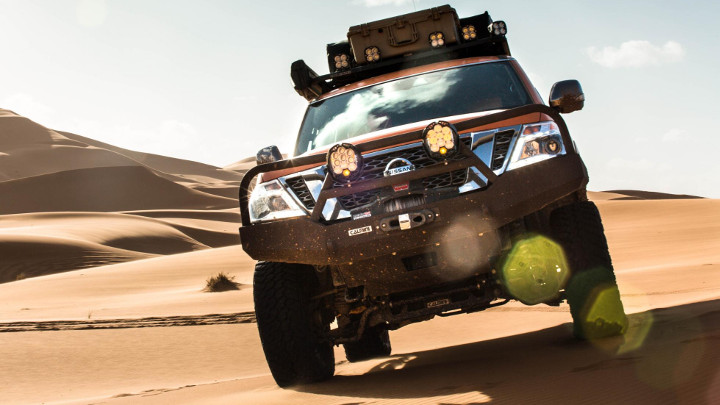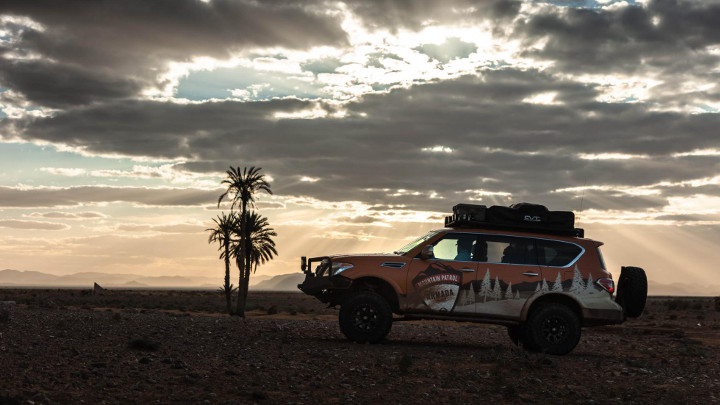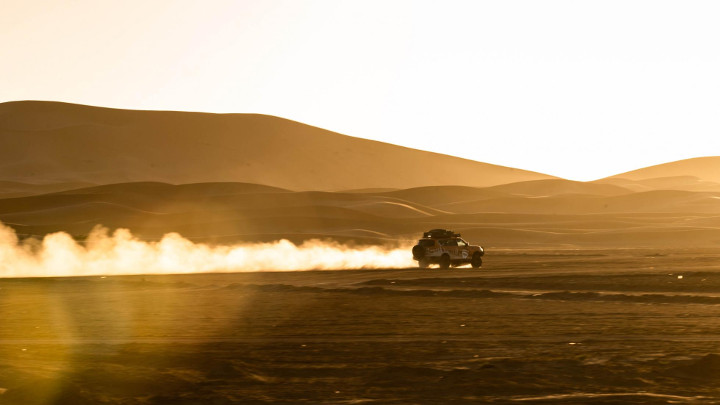 NOTE: This article first appeared on TopGear.com. Minor edits have been made.