In the blue corner, we have a car you'll recognize because they're bloody everywhere. Ubiquity, thy name is Fiesta—if you don't have one yourself, the odds you're closely related to someone who does are overwhelming. Yep, it's Britain's best-selling car, a now three-year-old model that recently fended off attacks from the new (and very good) Renault Clio and new (and, erm, quite good) Vauxhall Corsa.
Done? Enter, then, the new, very yellow Peugeot 208, which is in essence the same car as the Corsa. Only it's much better. See a couple of years ago Vauxhall had a new Corsa signed-off and ready to go. But then the company was bought by Peugeot's owner PSA, meaning all of a sudden Luton couldn't stick its new supermini on sale, because it was based on a General Motors platform and used GM engines and tech.
Vauxhall was thus forced to rush development of another new Corsa based on the 208's platform (which PSA had already engineered) in less than three years. The 208 is, therefore, a car that's had more time in development, that its maker has had more time to perfect.
Continue reading below ↓
Recommended Videos
As you'll have read, the problem with the Corsa isn't so much its engines or the way it drives, but with its boring, cheap-feeling interior, its manual gearbox and the bare fact it isn't very memorable or endearing. The 208, which has just been named 2020's European Car of the Year no less, addresses most of these problems. But how successfully?
Of course the 208 does things a bit differently, because Peugeots usually do—it looks fascinating, especially in bright GT Line trim. Just so, so cool parked up among legions of grey crossovers. The Fiesta looks fine too, but you see so many of them around it's essentially part of the furniture. Like a post box, lamppost or bus.
And the 208 has an interior few other manufacturers would have the balls to sign-off. In fact Peugeot may have gone a bit too far here. The 208's cabin uses the same 'i-Cockpit' concept as all its other cars, meaning a tiny steering wheel you look at the instruments over instead of through, a modernist, minimalist dashboard and a widescreen touch-sensitive display that controls most functions. It looks astonishing, especially alongside the Fiesta's staid cabin, and has bags of showroom appeal.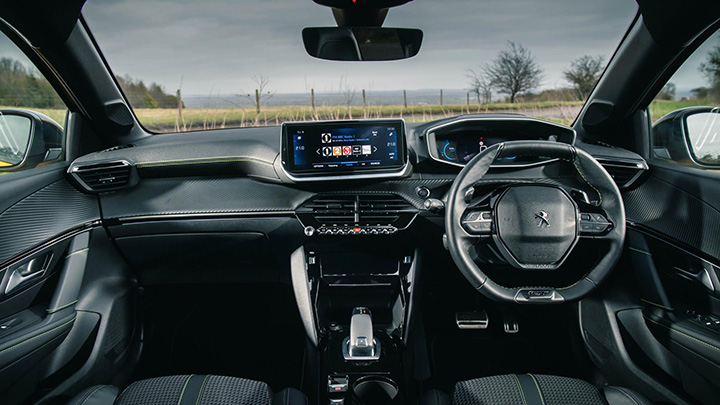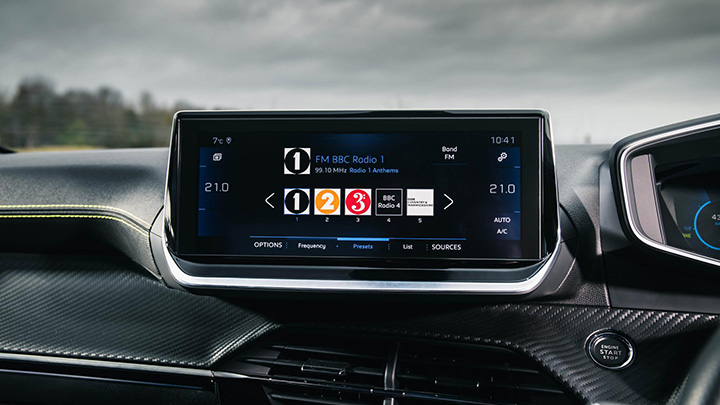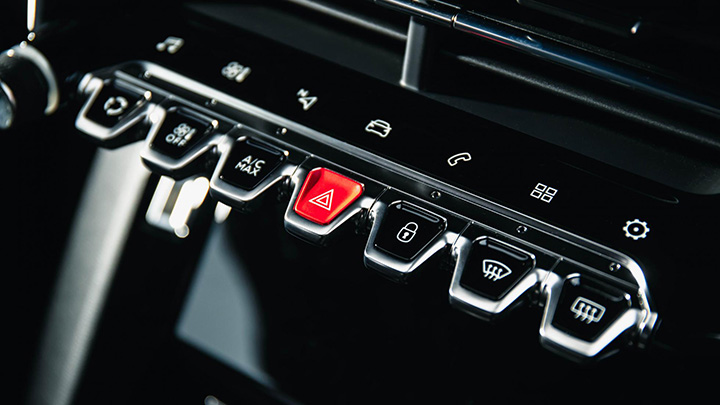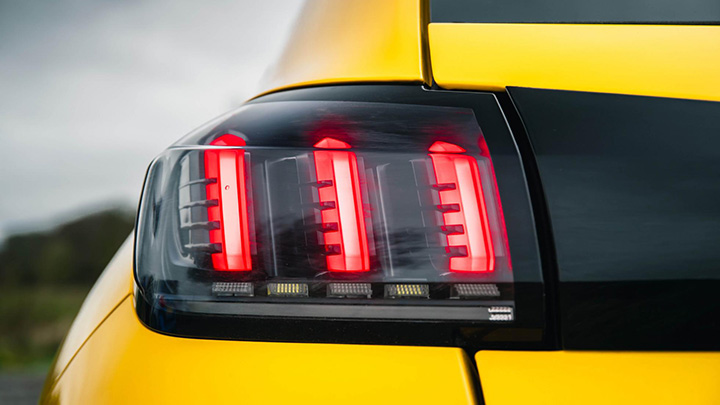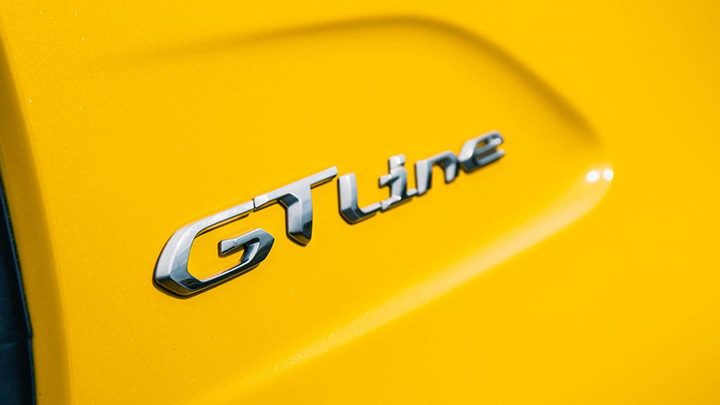 But while it's more functional than Peugeot interiors of old, it doesn't work quite as well as the Fiesta's. The 208's infotainment looks great, but it's laggier and the interface isn't as straightforward, plus the touch-sensitive buttons that act as shortcuts aren't at all intuitive because you have to take your eyes off the road to see which one you want.
Then there's the driving position, which either works for you or not. There is no in-between. I'm not an especially tall man, but I struggle in the Peugeot. The seats are great—better than the Ford's—but with the steering wheel where I want it, I can't see how fast I'm going, because the (admittedly very cool, 3D-effect) display is obscured by the rim. Lower the wheel, to look at the dials over it as Peugeot intended, and the steering column brushes my knees. And the brake pedal is too far up the footwell.
It's not very interesting inside the Fiesta. Wasn't when it was new and isn't now. But crucially, everything is where you'd expect to find it, and it all works just like it should. Ergonomically it's almost flawless—spend a couple of hours in here and the only thing that'll annoy you is the lack of a hard-key that takes you from Apple CarPlay back to Ford's own media interface, which you'll need to use if you want to listen to the radio. The seating position is great and the dials crystal clear, though it doesn't feel as richly appointed as the Peugeot, which in terms of quality puts anything short of a Mini to shame.
Numbers would lead you to believe the 208 is just as practical as the Fiesta. And for the most part it is—their boots are similar size, shape and depth, and they both have rear seats you wouldn't want to be stuck in, as a fully-grown adult, for more than a few minutes. Both cars let you slip your feet under the front seats, but the backs of the Peugeot's front seats are scratchy, unyielding plastic. At least in the Fiesta, whose cabin is generally brighter, your knees are jammed-up against soft fabric. And its rear doors seem bigger than the Peugeot's, so it's easier to get people/things in and out.
We've gone for the tarty specs, obviously. An 'ST-Line X Edition' Fiesta and 'GT-Line' 208 costing £21,365 (P1.26million) and £23,350 (P1.38million) respectively, with comparable engines in the form of turbocharged, three-cylinder gasoline making between 123 and 128hp. The 208's an auto, though, because if you want this engine (you do) Peugeot doesn't give you a choice in the matter. Said gearbox probably accounts for a fair bit of the £2,000 (P118,000) price difference, but is worth its weight in gold.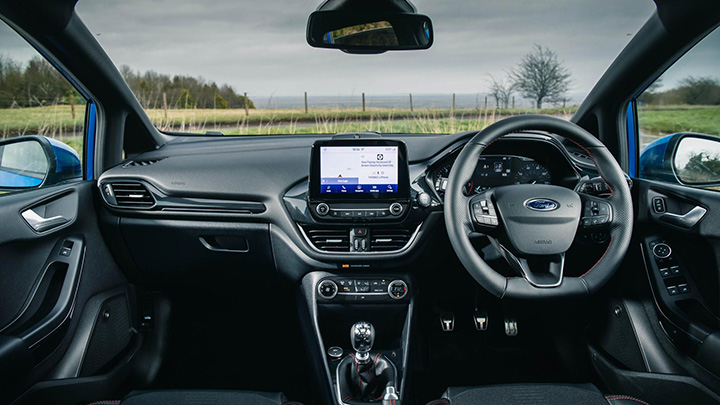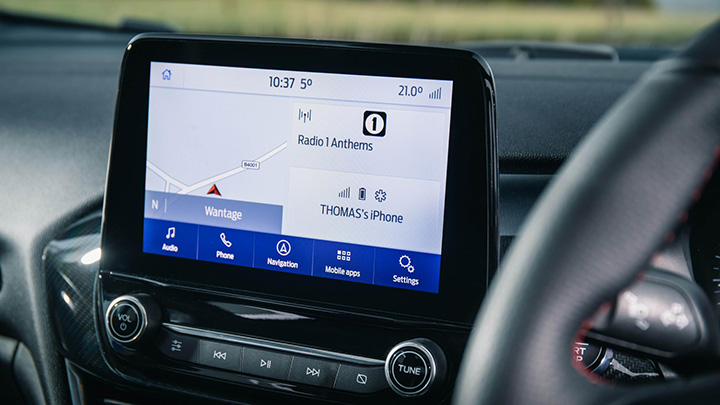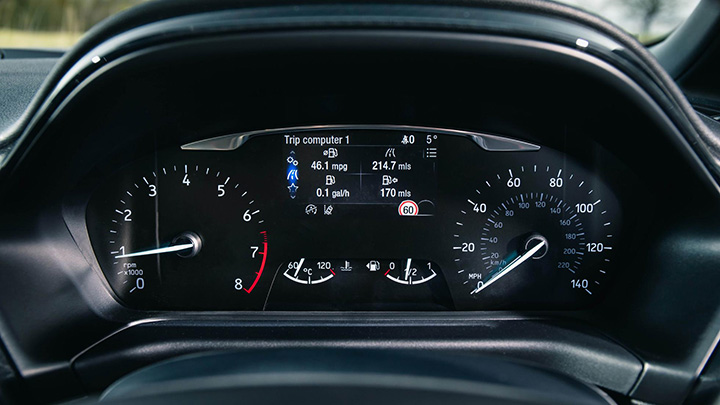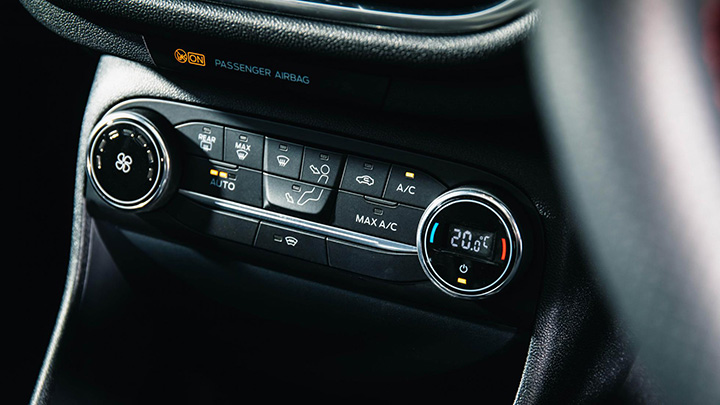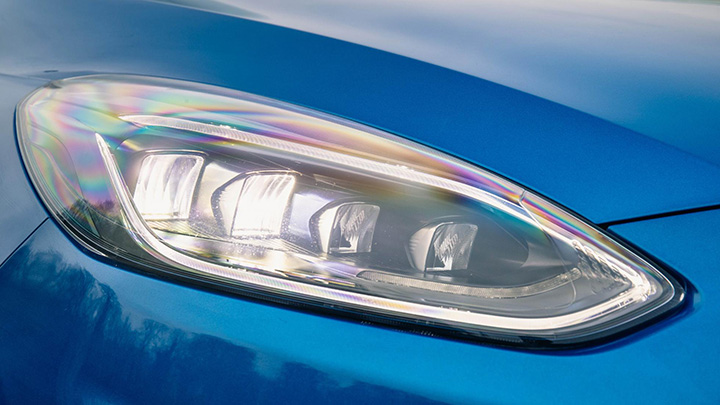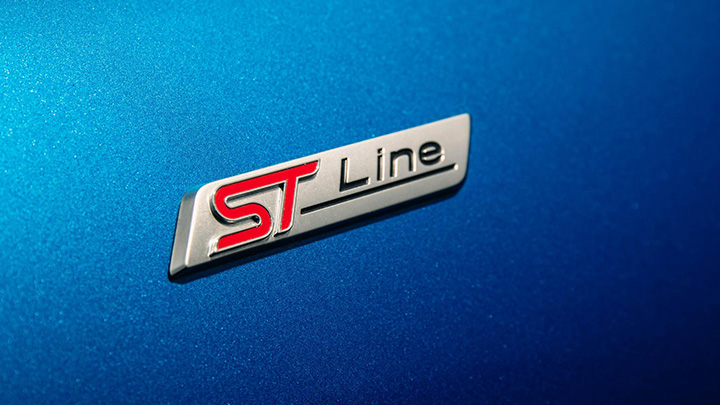 The 208's six-speed manual gearbox—which can only be had with the 100hp version of this engine and the diesel—is really quite poor. Loose, baggy, just generally unsatisfying. Not a patch on the Fiesta's six-speeder. Like shaking hands with one of those awful people who effectively stroke the palm of your hand instead of gripping it. The 208's eight-speed auto is really very good indeed, however, changing gear quickly and smoothly and making best use of available power and torque. Manual shifting is possible via buttons on the steering wheel. You can get an automatic Fiesta—it has 100hp and costs £22,395 (P1.32million).
There isn't much between the engines themselves—both are very quiet, refined and economical, though the Peugeot's feels brawnier. Mainly because it is—there's only a few horsepower in it, but the 208 has another 60Nm of torque (230Nm to the Fiesta's 170). It's a second quicker to 100kph (which you'll notice), too—managing the sprint in 8.7sec to the Fiesta's 10sec.
But the Ford remains more involving, more fun. It might not be as fast, but it's poised and reactive in a way the Peugeot, which still drives very well indeed, just isn't. A big part of that is the controls—all weighted just-so, the Fiesta has an inherent rightness to it, and you don't get from that many cars. It feels like a lot of money has been poured into giving it an inexplicable, indescribable, unquantifiable correctness—something Peugeot can't replicate until it gets bored of the whole tiny steering wheel thing.
Neither rides especially well as they're both on big wheels (18s for the Ford and 17s for the Peugeot), though the 208 is probably marginally better. Either way, we'd save our money and get smaller alloys to take the edge off. Your car might not look as good, but it'll drive better and be more comfortable.
A winner? The 208 is an impressive thing, and we like it a lot. It looks the business inside and out and drives well. But there's no getting around how complete the Fiesta is, how well-rounded—no it doesn't look as cool, but it works better, drives better and is cheaper. The Fiesta is the car we'd buy and indeed recommend—in much the same way we'd recommend a Golf or BMW 3-Series Estate for largely the same reasons—but if you're tempted by a 208 instead, that's okay. Go ahead, it's a great car. After all, it looks bloody cool. And it almost won.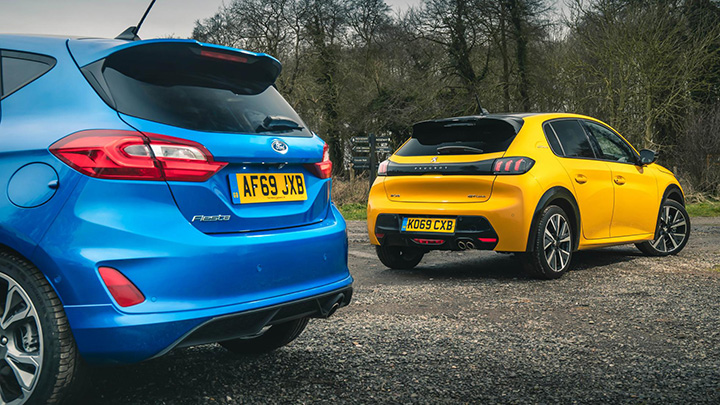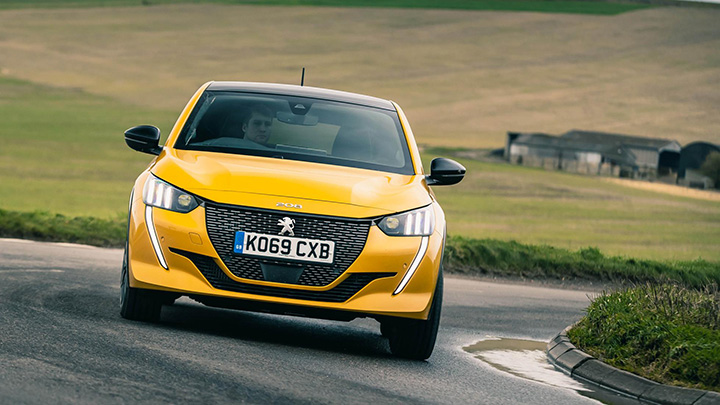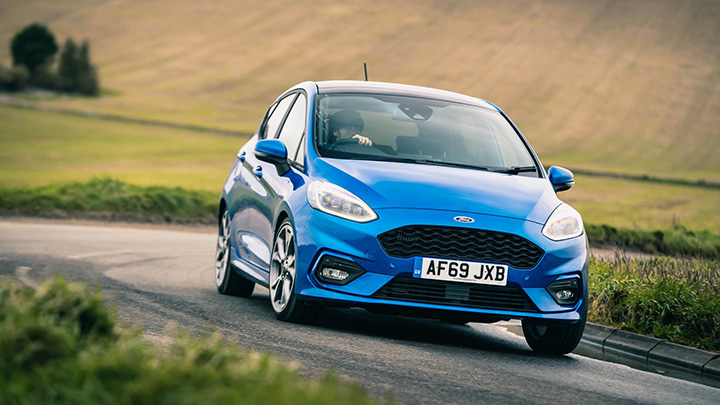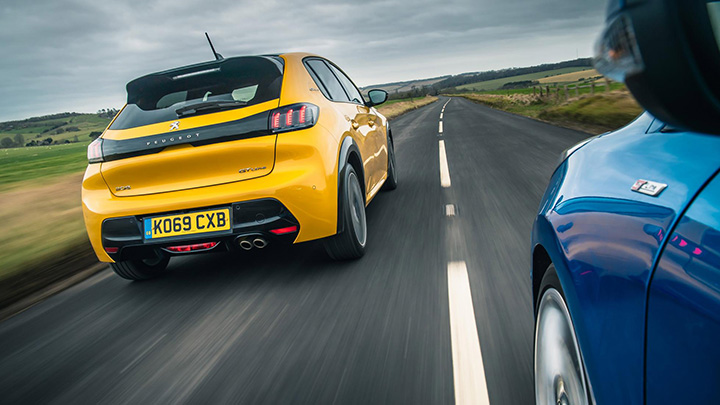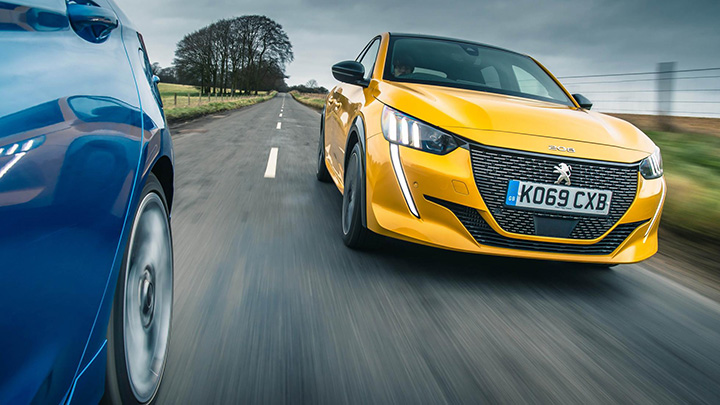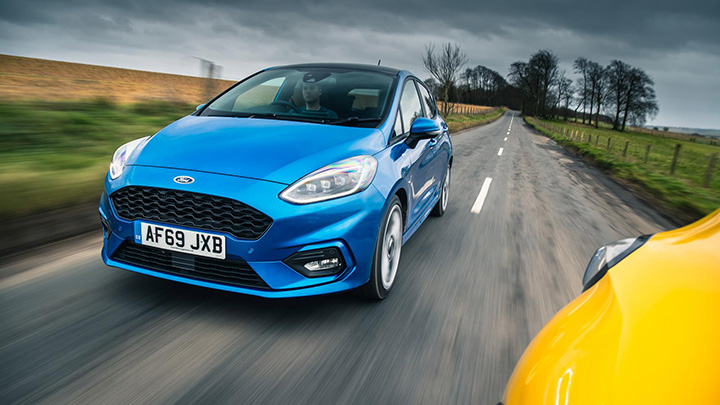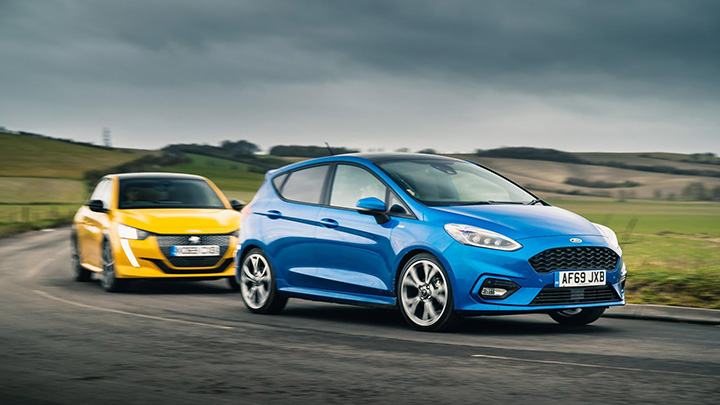 NOTE: This article first appeared on TopGear.com. Minor edits have been made.