Let's start with the figures, because that's where the new Porsche 718 Cayman GT4 PDK best states its case. Yep, one of the key protagonists of the #savethemanuals movement now offers paddle shifters. And if it's anything like the 911 GT3, more buyers will soon tick PDK's £2,000 (P135,000) options box than won't.
Given the GT4 legend began with its wanton simplicity—modest size, power and grip allied to rear-wheel drive, a stick shift, and a relatively affordable price before the speculators swooped in—it seems like a surprise plot twist. But look at any of the sales ratios for performance cars offering both manual and automatic options in recent years, and you'll wonder why Porsche's money men didn't force the decision sooner.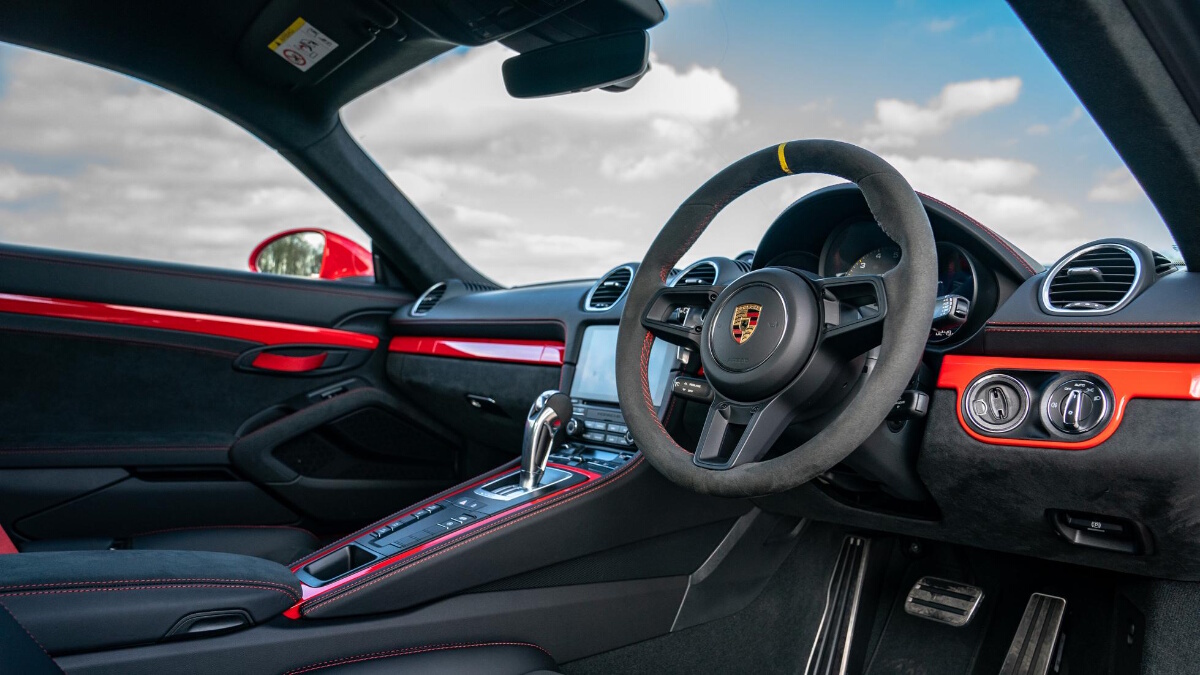 Continue reading below ↓
Recommended Videos
So, numbers. The GT4 PDK latches a seven-speed twin-clutch auto onto the stock 4.0-liter flat-six. Peak power is still 414hp at 7,600rpm (just shy of a 8,000rpm redline), but peak torque is 9Nm higher: 429Nm at 5,500rpm. PDK adds another 30kg to the curb weight—now 1,450kg—but still yields notably quicker acceleration, slicing half a second from the 0-100kph sprint to nudge it under 4sec for the first time—3.9sec vs. 4.4sec—with no effect on the GT4's 303kph top speed.
I really hope that's not the tipping point that convinces buyers to go PDK. I hope there's a pent-up demand from people who've always wanted a Cayman GT4, but simply don't have a manual license, or they plan to use their car for literally everything and a bit more usability in town or on long trips is vital. Because away from the objectivity of spec sheets, the GT4 PDK is missing something.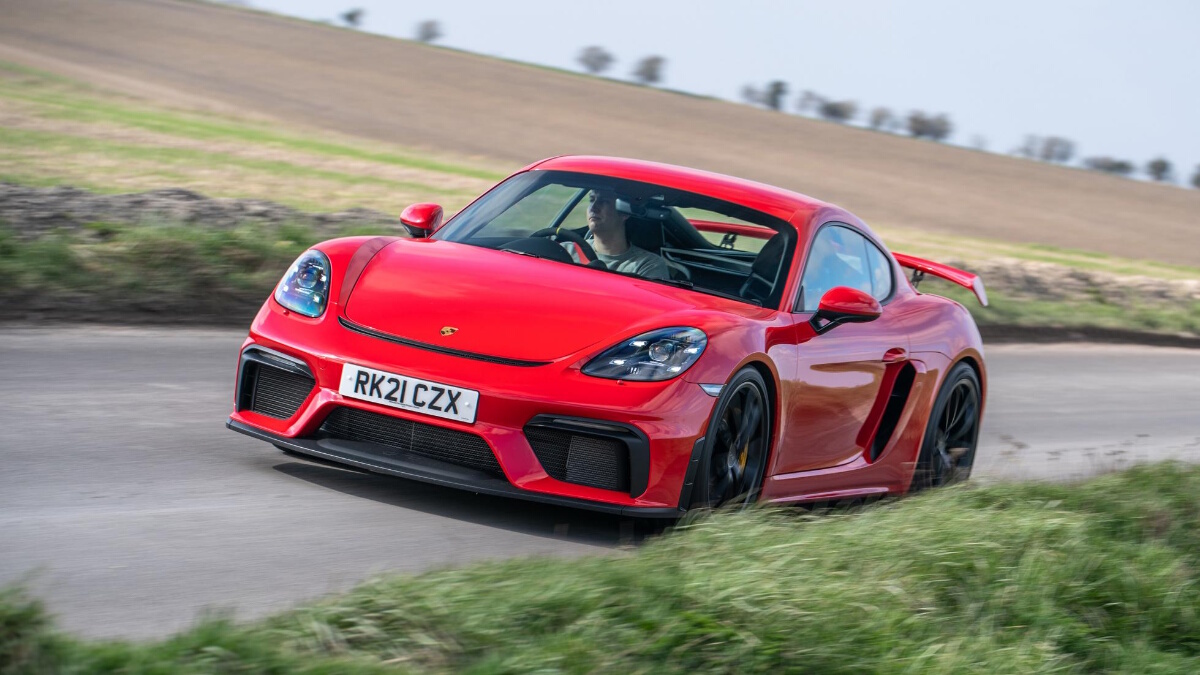 It's objectively rather brilliant, and a very vivid reminder of just what a special little car this is. And right from the moment you climb in, too. The fabric door pulls are a gimmick but an unashamedly brilliant one, while I'd never get bored of having my backward vision neatly bisected by that fixed rear wing, with a teasing glimpse of roll cage at the bottom of the rearview mirror.
Perhaps it's these little road-racer flourishes that make the smoothness of a PDK 'box quite incongruous. The firmness of the manual's clutch pedal and the tautness of the gear knob's throw combine to prepare your mind and your muscles for what's about to happen. Prodding a brake pedal as you click through P, R, N, and into D doesn't quite bring things into such laser focus.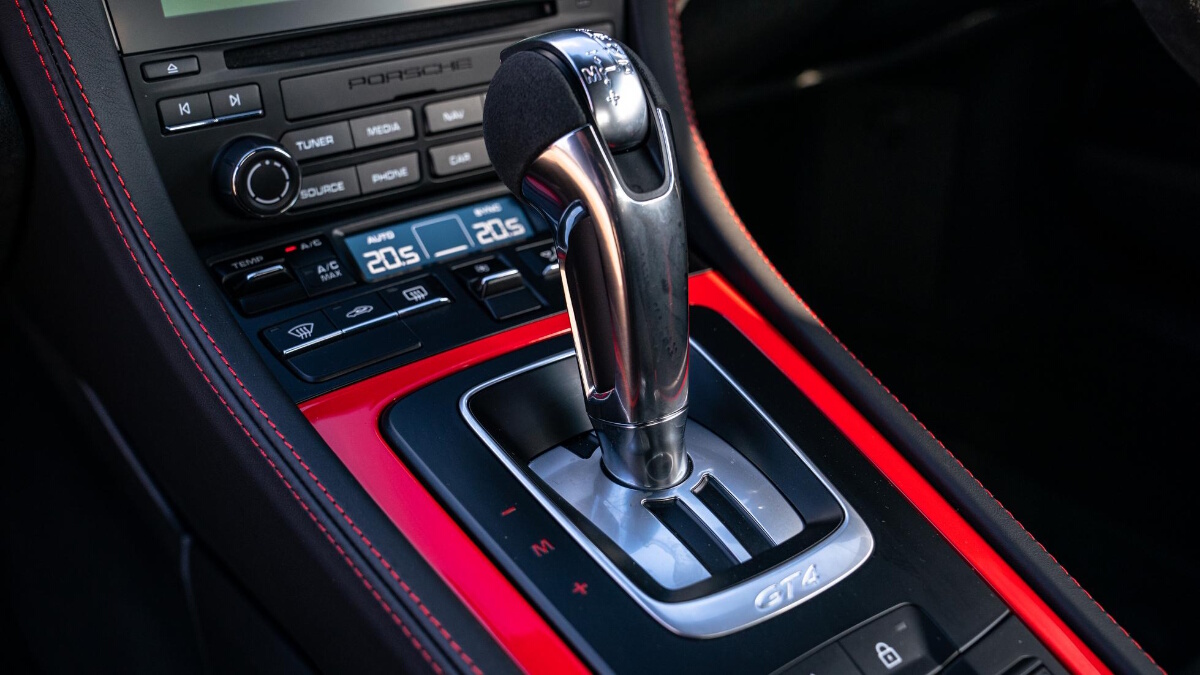 The addition of a seventh gear does mean slightly shorter ratios than the manual, but the benefits aren't that huge. Second gear redlines around 11kph sooner than before, and you'll sit around 500rpm lower on the highway—at a smidge over 2,000rpm—so expect better fuel economy, too.
That smoothness—from a complete lack of interruption between gears—makes it a tangibly faster car. It goes hand in hand with simple science: More of your brain power is freed up so you'll confidently arrive at most corners with a larger number digitized at the bottom of the rev counter. I just wonder if the extra speed nudges the GT4 too far out of the sweet spot it so famously occupied upon launch in 2015, the 'not too much' approach that made it a more satisfying road car than even the mesmeric 911 GT3. The locking differential even works with this PDK to yield more traction.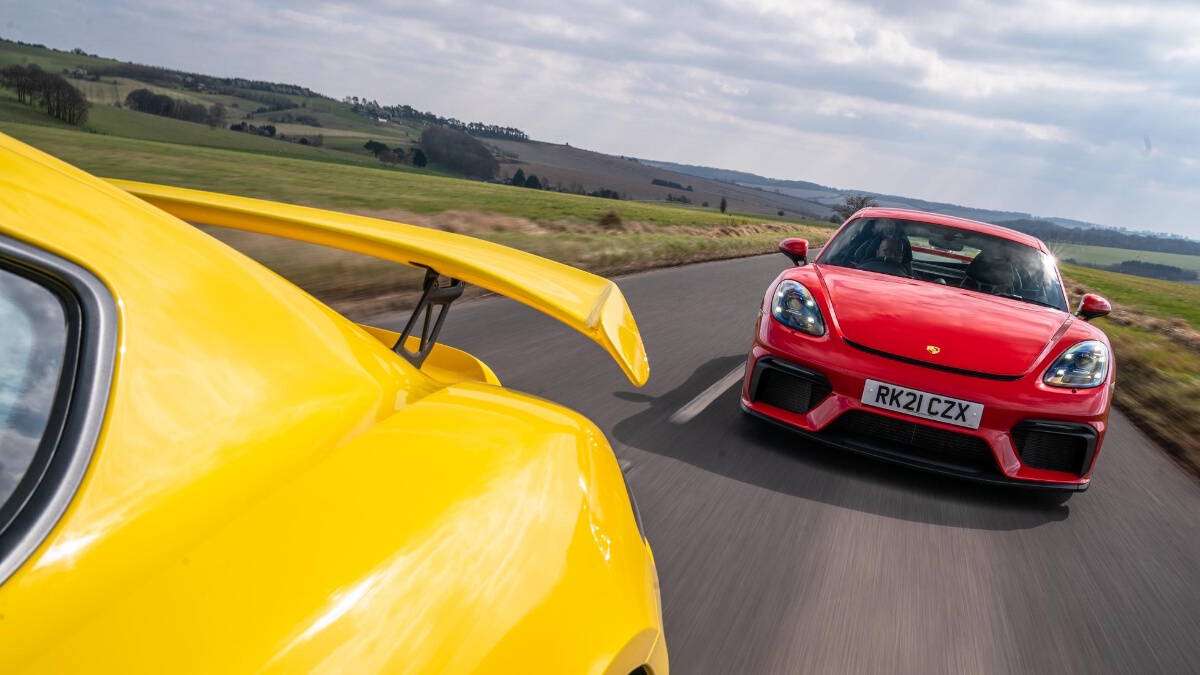 This isn't a tirade against paddle shifters—plenty of the recent performance-car greats have only had two pedals. Upgrading the paddles themselves would have helped; the GT4 has the same rather small items as you'll find fixed to every other Porsche wheel, whereas Alpine, Alfa Romeo, and Ferrari are among the companies who've made up for the lack of a manual option with huge metallic slices that look cool and feel brilliant (and are fixed to the column, too). It seems odd that Porsche, usually the byword for ergonomic genius, lags behind in this area.
You'll be pulling the paddles, too. Left to its own devices, the transmission has two modes. As standard, it'll have reached seventh gear by 65kph when you're not accelerating with much assertion. Press the PDK Sport button and you basically uncork a circuit shift map; if you've utilized it on a decent stretch of road, you'll arrive into villages holding second, the car unwilling to drop revs into third. Inevitably, the sweetest satisfaction comes from shifting gears yourself. It's not one of those paddle shifters I played with for five minutes before slotting back into D, but perhaps the visual stimulation of those fabric handles was just tickling my impish mindset again.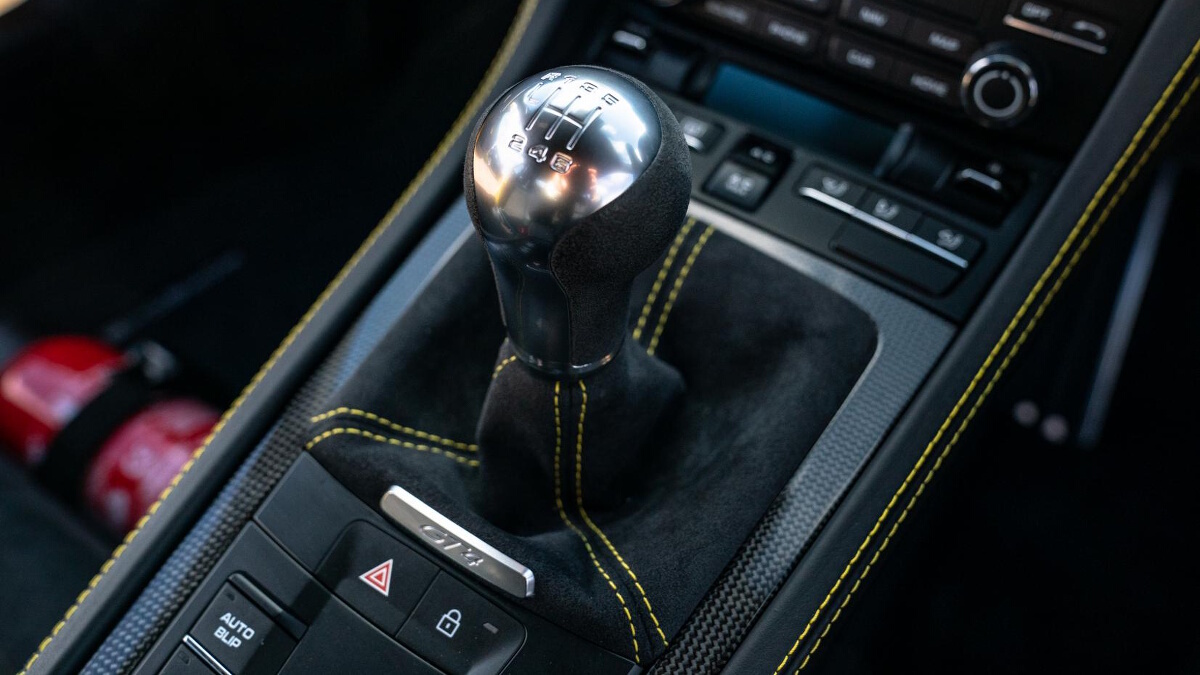 It'd have been remiss not to bring a manual GT4 along for comparison, and to no one's surprise, it still feels brilliant. Where some automatic performance cars give you a chance to focus more on the chassis, the GT4 turns that thinking on its head: Its handling behavior is so utterly transparent that it frees up brain space to perfect your gear changes. And thus the older, yellower car can't help but feel like it operates in HD beside the newer, redder one.
It's all the stuff us tiresome enthusiasts like to bang on about, akin to the vinyl fanatics who insist 'this is how Dylan actually meant it to sound' when dismissing the simplicity of Spotify. It's the feel of all three pedals being as beautifully weighted as the steering and the gearshift, making it your mission to get everything smoothed out into a sequence of utterly synchronized movements. The fact that a GT4 is infamously long-geared—meaning most corners on road are taken in second or third—doesn't really stymie the experience. Perfecting two-to-three and back again with a well-blipped downshift—be it yours or the car's—is what sports cars used to be all about. It says a lot about Porsche that even its auto-blip function can prickle your arm hairs.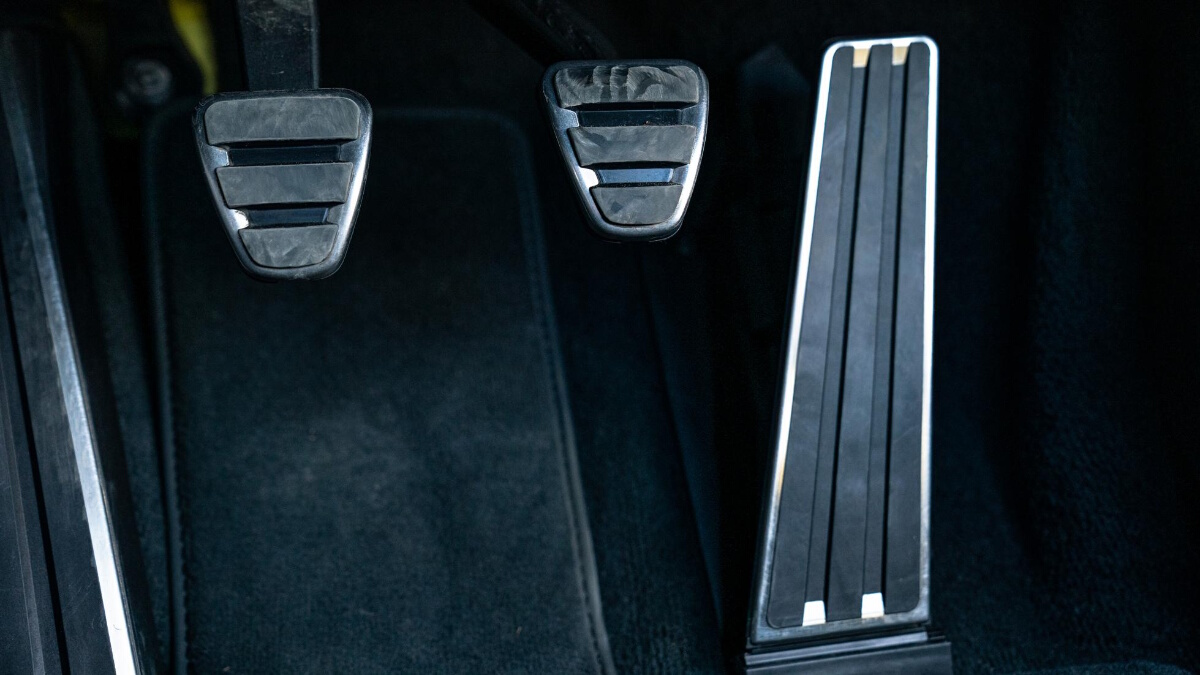 But nailing a heel-and-toe change yourself is every bit as satisfying (and so much more moral) than a naughty little slide on corner exit. Porsche has perfected its pedal spacing and gear-knob throw for decades to make nerdy little activities like this impossible to resist. Think it's not 'you'? Get absorbed by the GT4 experience and it'll be drawn out of you, the auto-blip function serving up a trailer so gripping, you'll switch it off to seek out the full movie.
Don't get me wrong: Both cars remind us why the GT4 is special, and it's no secret there's a GT4 RS coming, too. Place your bets that, like the GT3 RS, it'll be PDK-only to reflect the more lap-time-focused approach those extra two letters signal. And it'll almost certainly be quite good. It's just that the 718 transition brought a bit less fizz and frenzy to the GT4 experience. Ever-tightening emissions regulations shouldered much of the blame for that, but fitting PDK shines a brighter light on the Cayman GT4's slightly softer edges. One downshift into second in the manual can make you forget they're even there.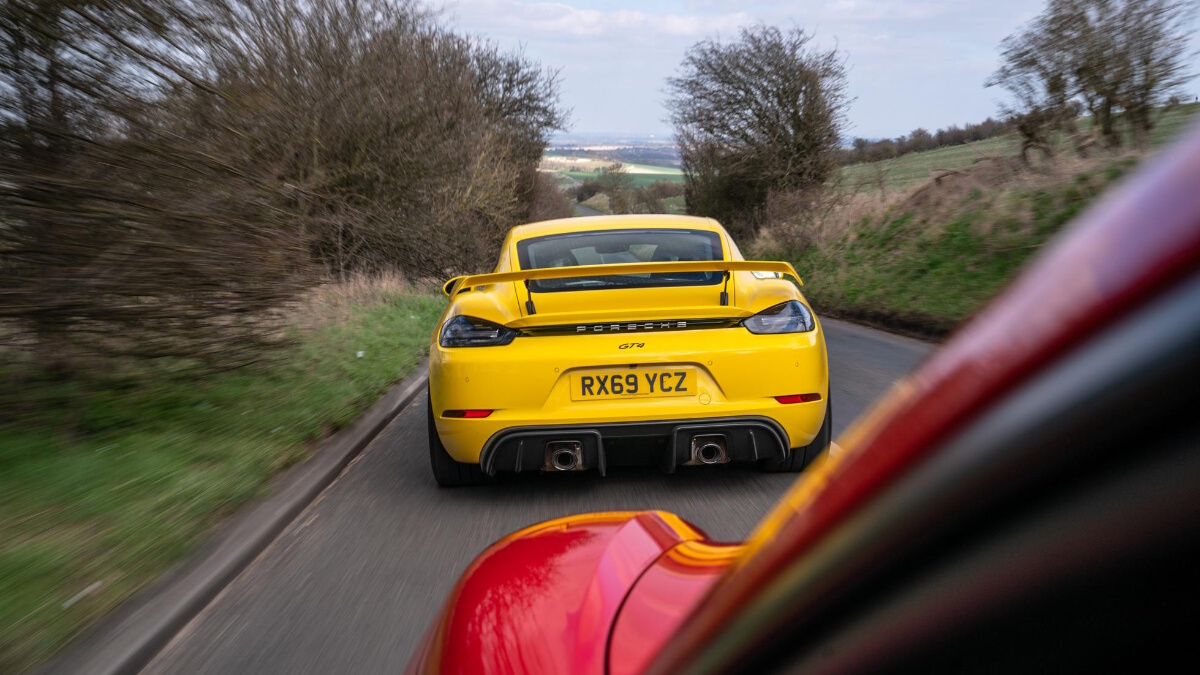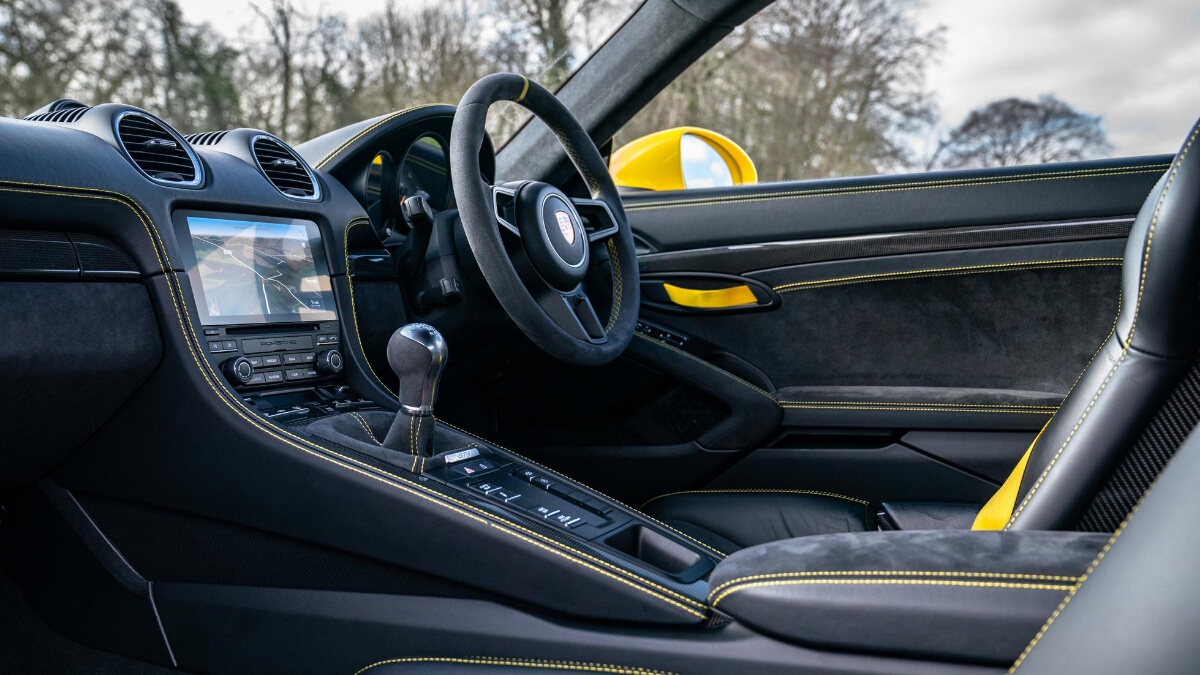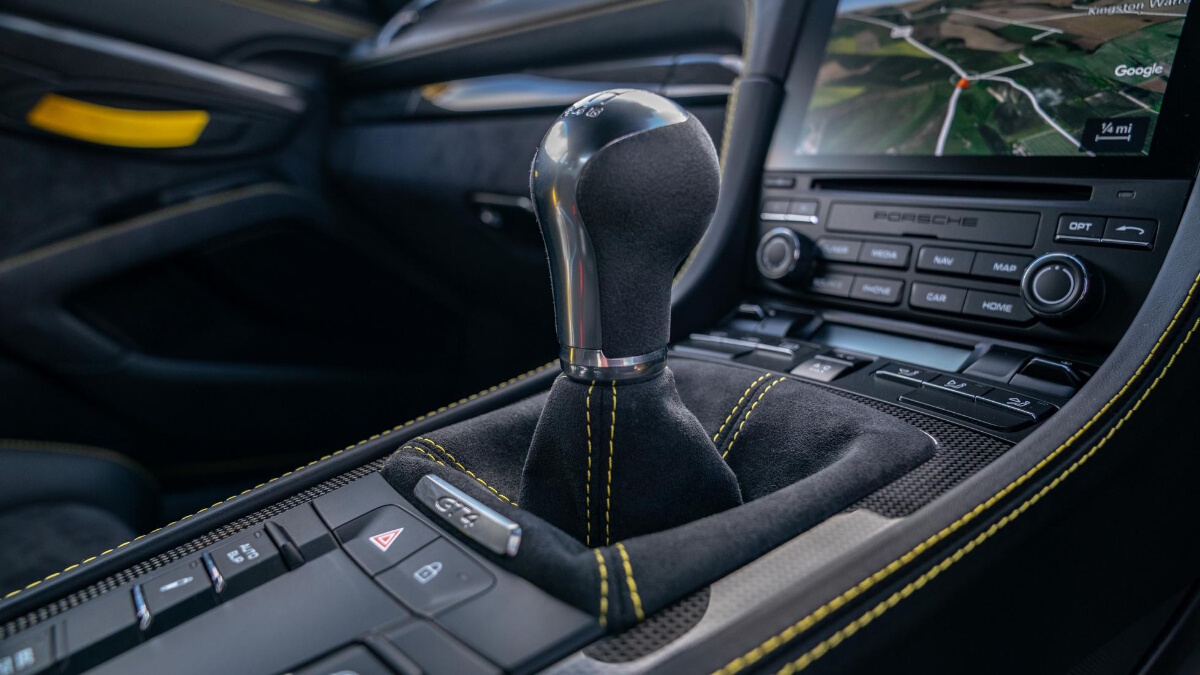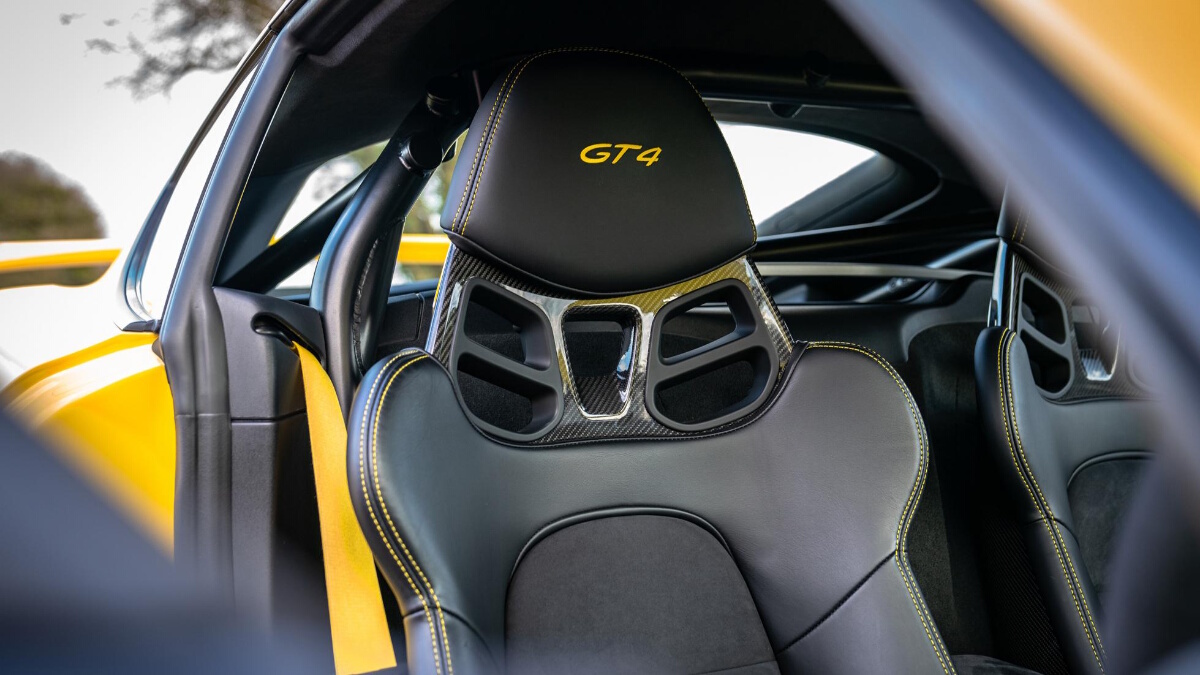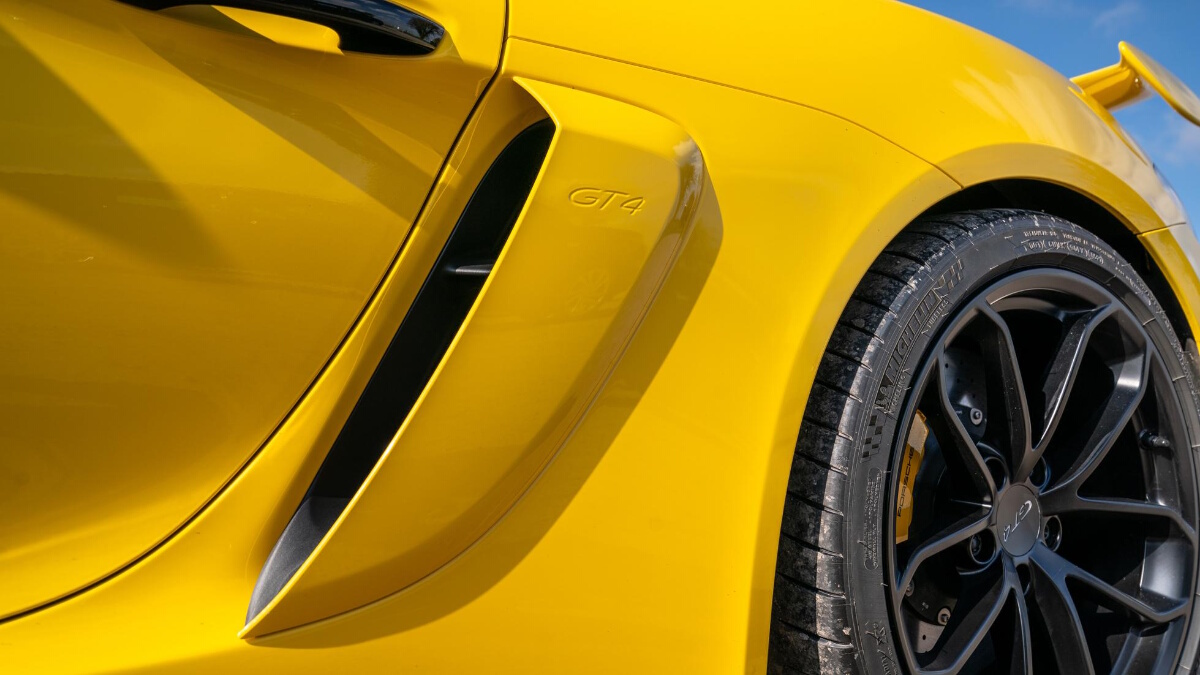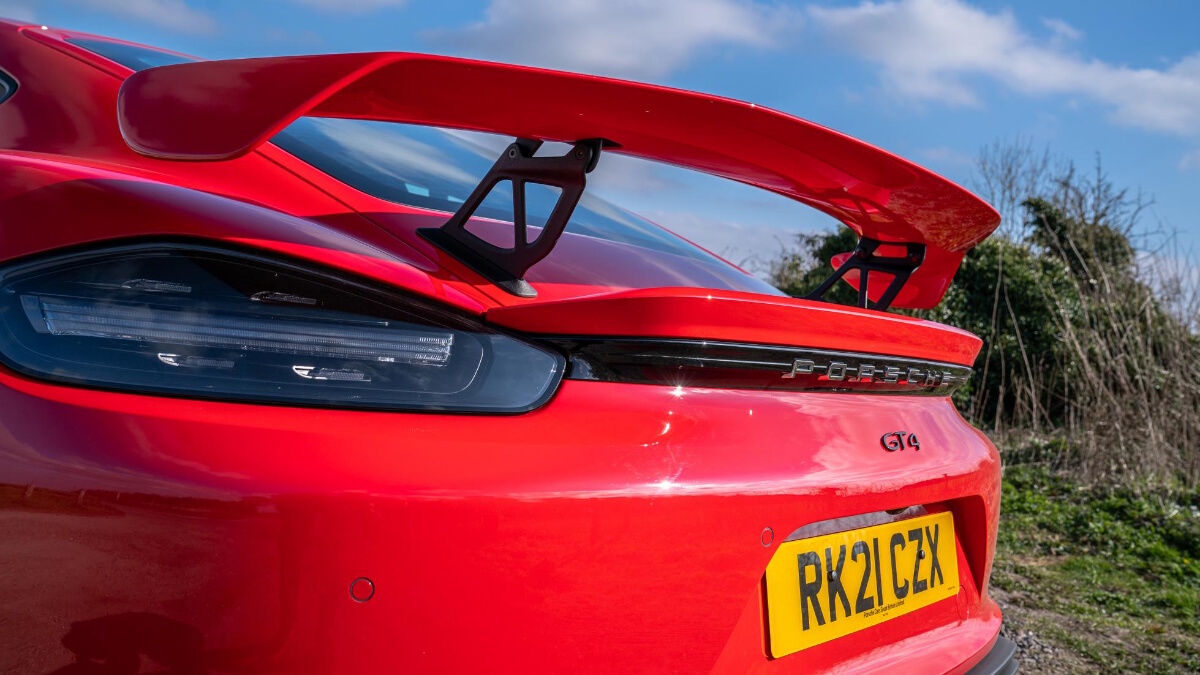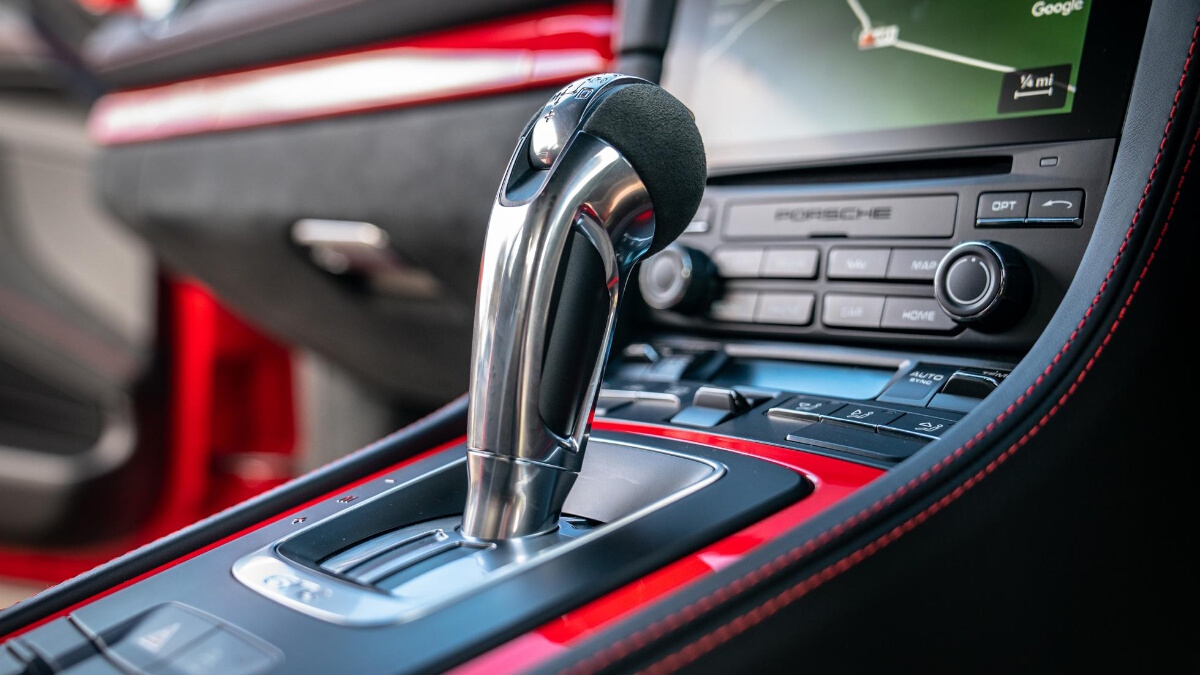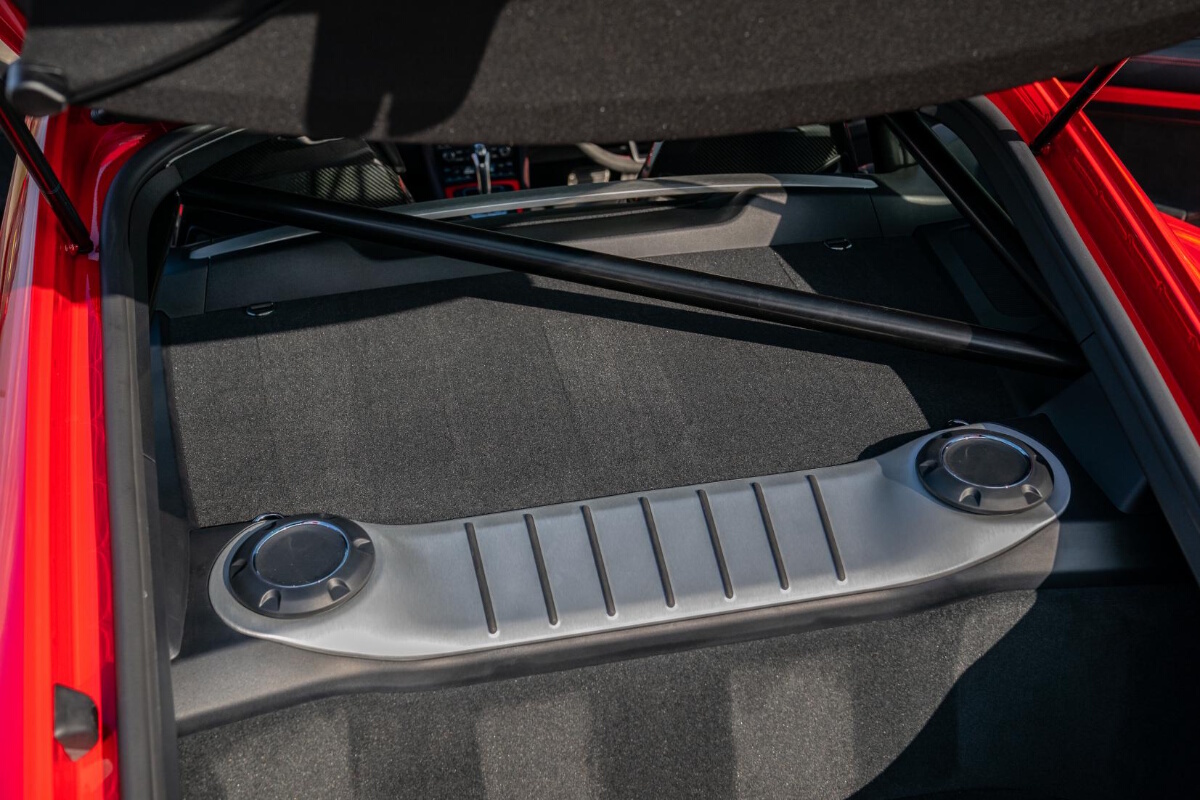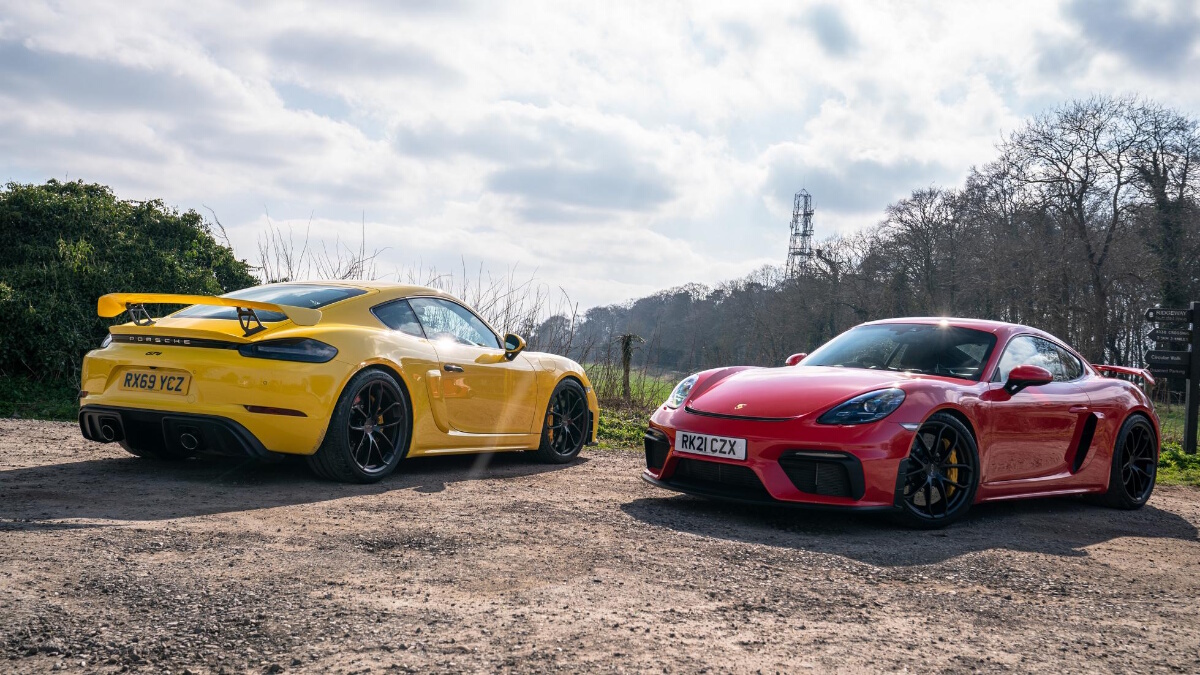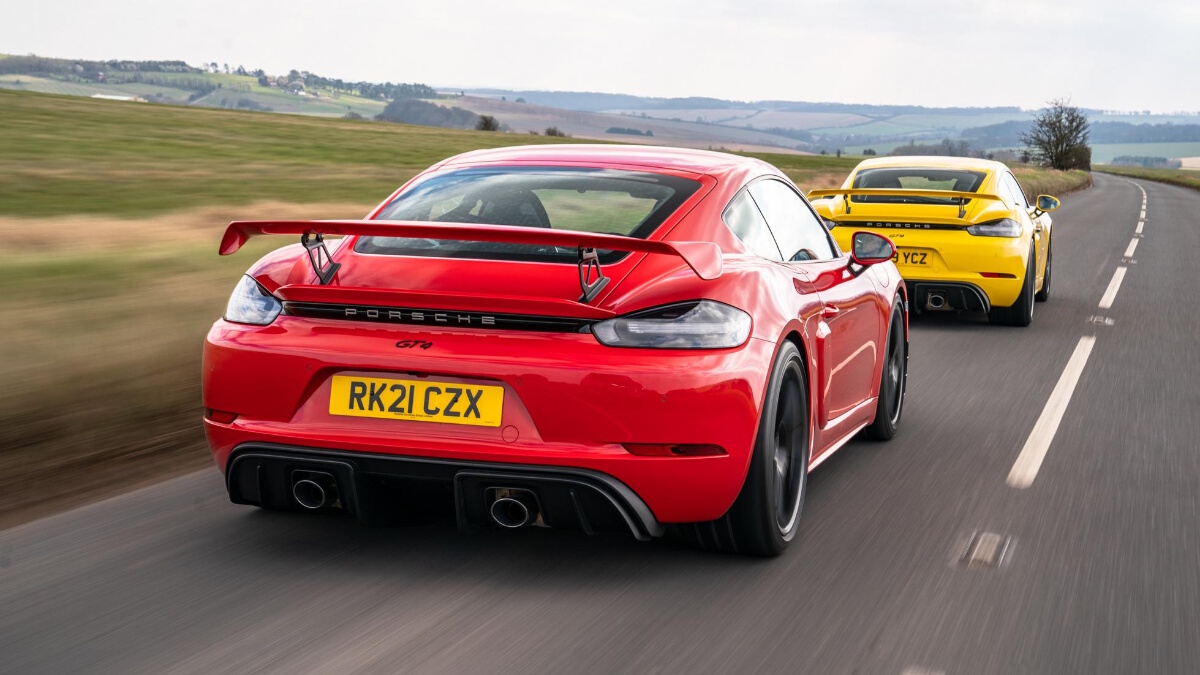 NOTE: This article first appeared on TopGear.com. Minor edits have been made.