After 20 years of 'Zoom-Zoom,' Mazda has become a byword for driving enjoyment. But with the new Mazda Premium thrust—a movement that started with the impressive new CX-5 back in 2017, and now brought to full flower with the all-new CX-30 and Mazda 3—it aims to become a luxury brand as well. That said, is Mazda Premium a step too far for a mass-market manufacturer? Let's find out.
Styling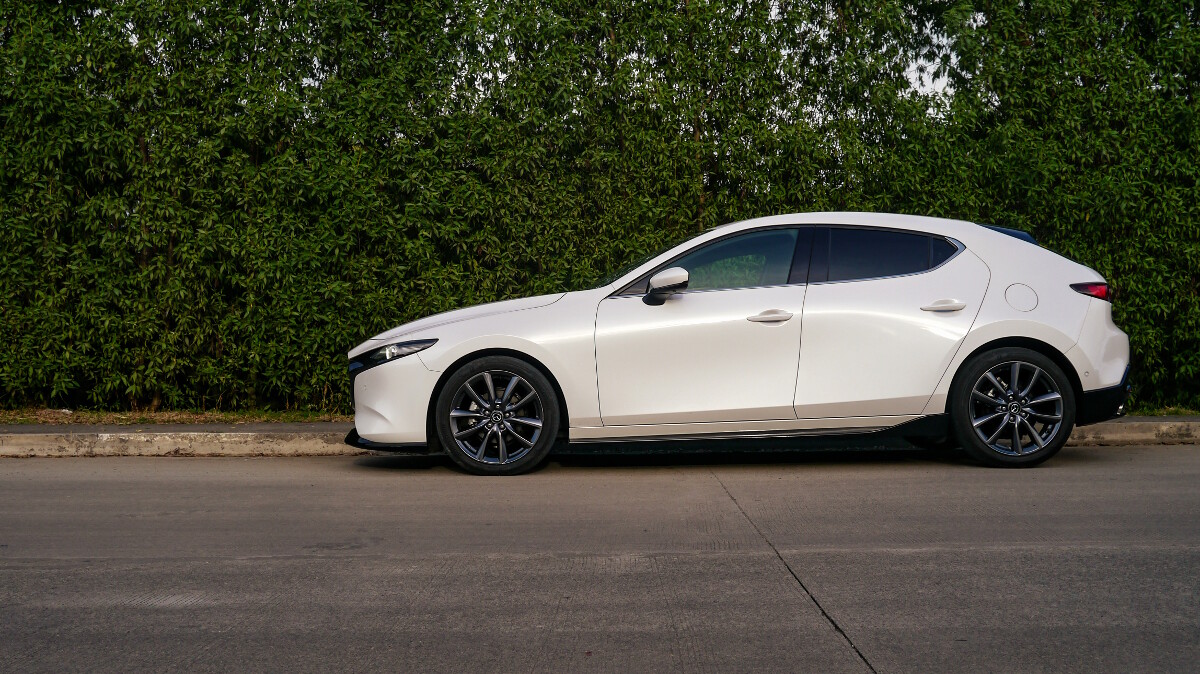 Where previous Kodo 'soul in motion' designs have focused on the interaction of intersecting lines, the new 3 emphasizes the continuous flow of light. Sharp lines radiating from the aggressively chiseled grille and LED headlights wash out into broad strokes of curving bodywork that bends reflected light into sinuous shapes. Mazda calls this effect 'charge and release,' inspired by the strokes of Japanese calligraphy.
Continue reading below ↓
Recommended Videos
The sparse rear bodywork sets off jewel-like naked LED taillights. The dramatic C-pillar, on the other hand, creates the impression of a three-door sportback rather than a five-door hatch. Large 18-inch gunmetal gray wheels set off what is perhaps the most dramatic design in the segment.
Interior
In pursuit of aesthetic minimalism, the cockpit's vents, control knobs, and handles are tucked underneath the stitched red leatherette center trim, leaving an uncluttered upper cabin. The new 8.8-inch MazdaConnect screen rises gently from the dash rather than sticking out of it. Driver-side vents frenched into the red trim frame a new three-binnacle instrument cluster. While the old one was sleeker, the larger gauges are more legible, and the big seven-inch LED screen integrated into the central gauge puts critical data front and center.
A perfectly sized steering wheel features slimmer spokes, and all controls have that damped, consistent clickety feel expected of a luxury product. Red leather seats complete a look that delivers the drama of an Italian thoroughbred, if not the price.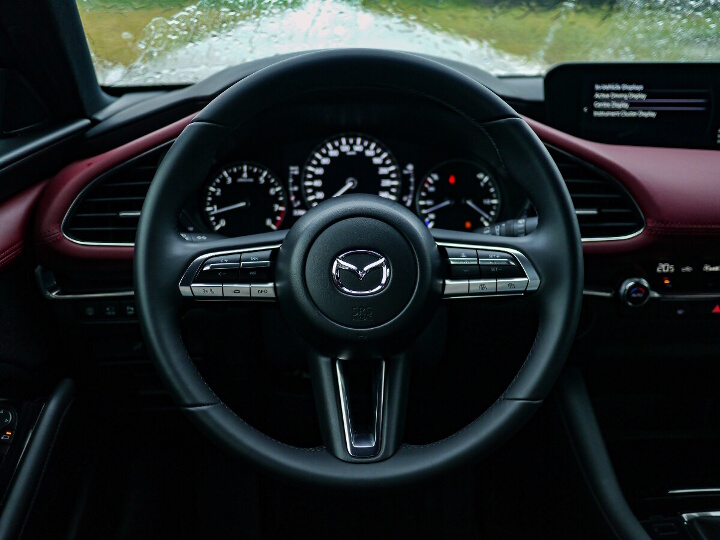 Much has been written about Mazda's posture-perfecting, pelvis-propping pilot-perches—er, seats, which are contoured to keep spine and hips firmly aligned, and to minimize head bobbing and driver fatigue. While this may seem a recipe for racing-seat levels of pinching discomfort, they're are actually quite relaxed and comfortable. It's only when sat off-center—as when reaching for something on the other side of the cabin—that you feel the sculpted seat sucking you back in.
On the debit side, the sloping sportback and integrated sunroof noticeably restrict rear headroom. Cargo space is also down a bit, at 358 liters. Of course, with a car like this, all the action is up front.
Engine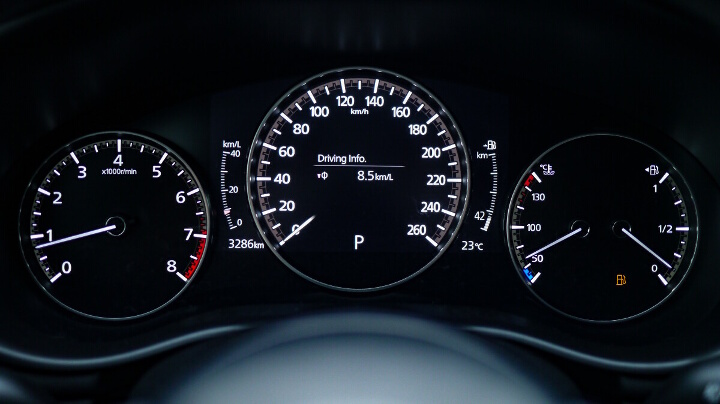 That action begins with the 2.0-liter Skyactiv engine under the hood. Compared with the turbocharged Honda Civic and Kia Forte, the 3's 152hp, 200Nm of torque, and 10sec sprint to 100kph can feel a mite underwhelming. That said, the throttle response feels more natural, and the six-speed automatic manages the trick of being buttery smooth and responsive at the same time. Sport mode enables quicker gear kickdown, while slim paddle shifters give almost as much control as a true manual.
With a long sixth gear, the Mazda 3 easily does over 22km/L on the highway at 80kph. Fuel economy in traffic is around 6-7km/L—higher if you turn the A/C down to keep the automatic i-Stop system running longer at stoplights.
Driving impressions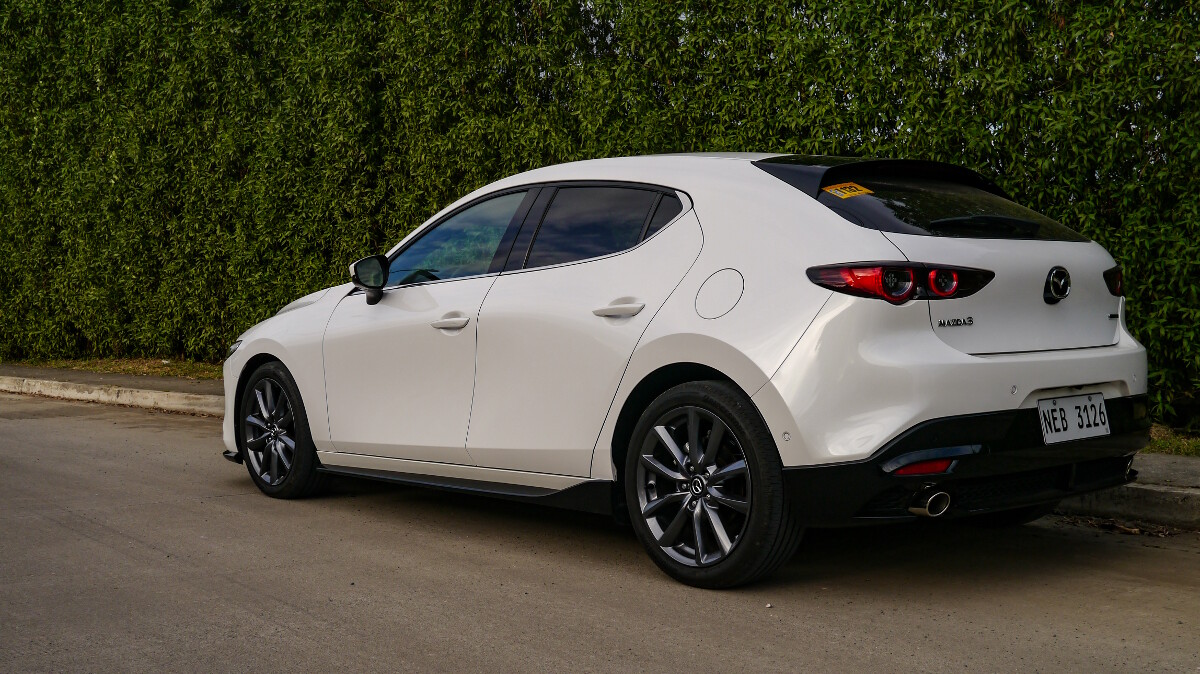 A set of 215/45 R18 Bridgestone Turanza T005 tires replace the old hard-edged Dunlop Sports, reducing bump deflection and improving handling feedback. While the electric power steering still lacks some textural feel, it possesses a level of nuanced feedback missing from most other cars, faithfully reporting every single bump and deflection to your fingertips. The steering ratio is a bit slower now—which can catch you out on medium-speed curves—but you soon get used to it.
The new torsion-beam rear suspension is well-controlled—no shimmy over single-tire bumps, no shifting or wobbling in bumpy corners. While the old car's independent rear suspension was better in theory, it was much looser in practice. The new setup is more controlled and confidence inspiring.
Yet Mazda has dialed things back a bit to take the edge off. That slower steering. Brakes that require a firmer shove for full stopping power. Engine braking that's less pronounced. G-Vectoring Plus, which cuts engine torque and applies small dabs of braking to smooth out body movements. Add in new suspension geometry that retards body roll and brake dive, plus those posture-pedic seats, and the 3 simply seems to float along. Your hands, feet, and ears paint a picture of a buzzy, growly, vibrant hot hatch bombing down the road. Your stomach, on the other hand, swears this is just another boring day at the office.
On actual boring drives, the car's manners are impeccable. Big wheels thump a bit over ruts, but not harshly so. Despite its low nose and ground clearance, the 3 is much less likely to bottom out than the similarly low Civic. What you're conscious of, instead, is how long that hood feels when jockeying with motorcycles in traffic. Thankfully, an emergency braking feature bails your bacon when those same motorcycles suddenly cut you off.
Extra features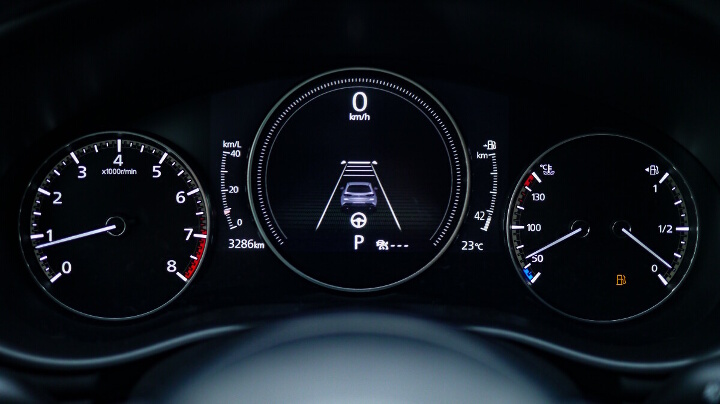 Mazda's other i-ActivSense aids are equally impressive. There's curve-following headlights, blind-spot warning, radar-assisted cruise control with adjustable follow distance, lane-departure warning, and even a lane-keeping function that steers the car as long as the camera above the rearview mirror has lane markings to read. Then there are more common but still vital features like parking sensors and a rear camera—a necessity with that tiny rear hatch.
To prevent driver distraction, the Mazda Connect infotainment screen loses its touchscreen function and migrates further up in your line of sight. Simplified menus, a control puck positioned closer to the steering wheel, and voice command via Android Auto or Apple CarPlay make for mostly hassle-free use, but tough luck if you're searching for an address that isn't in the Waze or Google Maps database.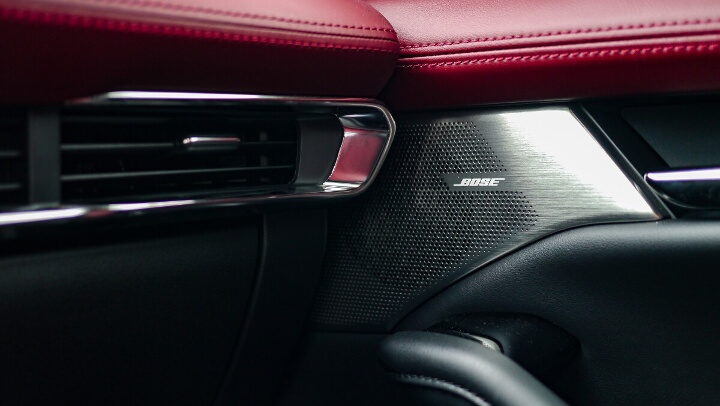 No complaints about the optional 12-speaker Bose system. With optimized speaker placement that maximizes localization, and bass speakers installed in the footwells to minimize vibration, you get sound so crisp, the subtlest musical nuances pop out in vivid 3D. Granted, Mazda audio is usually good, but this is next-level stuff. At least for a mass-market car.
Verdict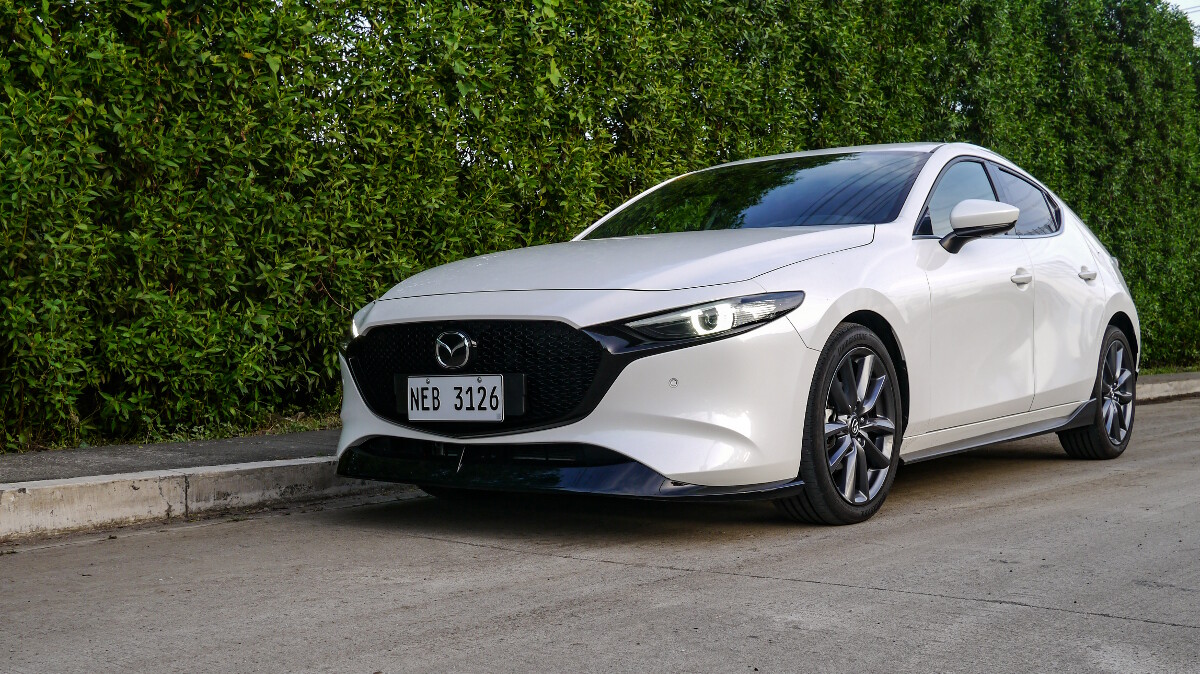 If it isn't apparent yet, the Mazda 3 is an utterly fantastic experience. While not as utilitarian as competitors like the Altis and the Civic, it offers a level of sportiness, refinement, and luxury that warrants comparison to the likes of the BMW 1-Series or the Mercedes-Benz A-Class. For those who need the extra space for family use, the 3 sedan (check out the model's other variants here) offers the same thrills and style in a roomier package. While no guarantee of success in this crossover-crazy market, when you make cars this good and prioritize customer service, any new customers you bring in will probably be customers for life.
SPECS: 2020 Mazda 3 Sportback Speed
Price: P1,590,000
Engine: 2.0-liter DOHC I4
Power: 152hp @ 6,000rpm
Torque: 250Nm @ 4,000rpm
Transmission: 6-speed automatic
Layout: FWD
Seating: 5
Score: 19/20